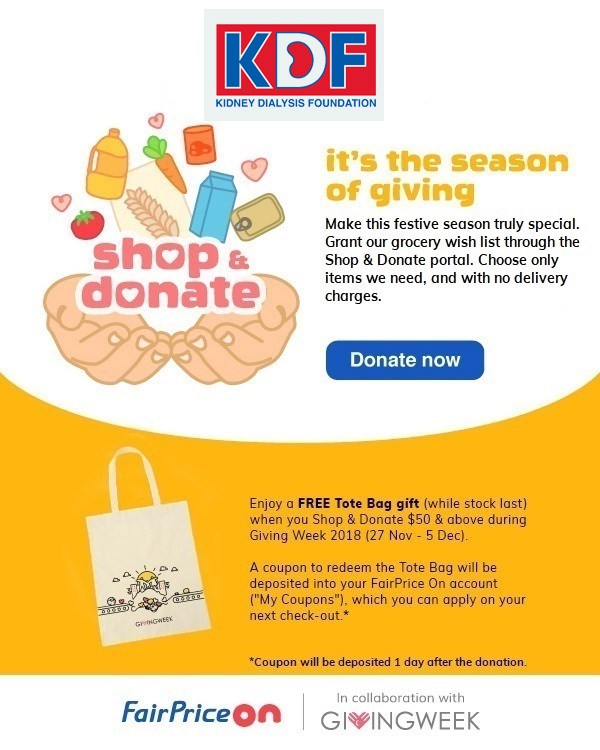 KDF is a proud beneficiary of the FairPrice Shop & Donate programme, where members of the public are able to donate specific grocery items to our patients through a wish list published on the portal. This ensures that beneficiaries receive only what they want and need.
In support of the national giving movement, Giving Week 2018, FairPrice is giving out free tote bags (while stocks last) for those who shop & donate $50 and above during Giving Week (27th to 5th December 2018).
Some items on our wish list include rice, cooking oil and personal hygiene items such as anti-bacterial body wash, toothpaste and toothbrush. Join us and share some festive cheer with the low-income patients that we serve by granting their grocery wishes today.
Shop & Donate here: https://www.fairprice.com.sg/DonatetoSSOrg#kidneyDialysisFoundation