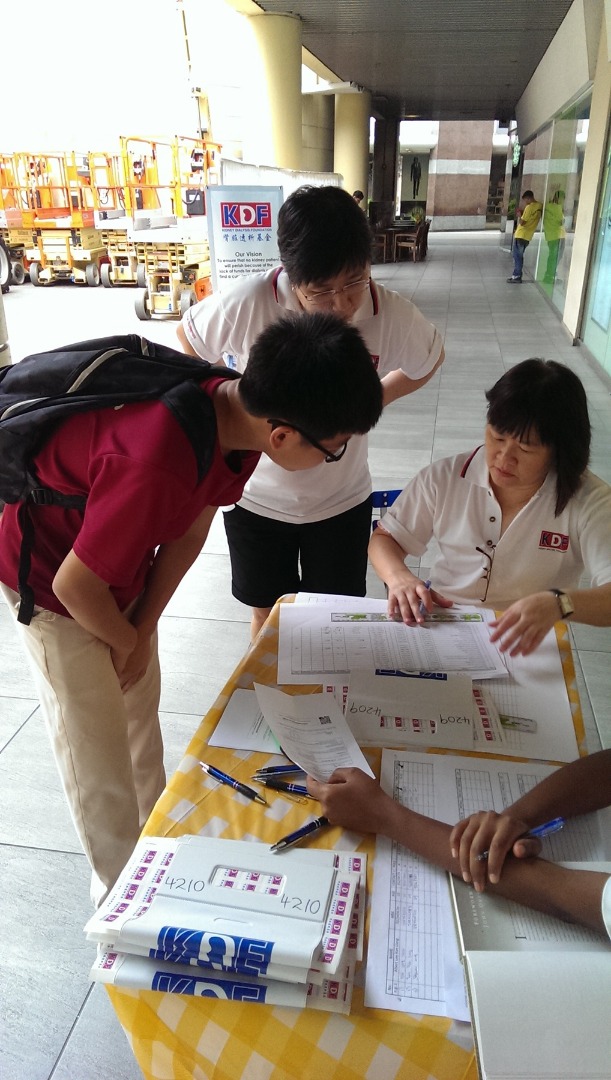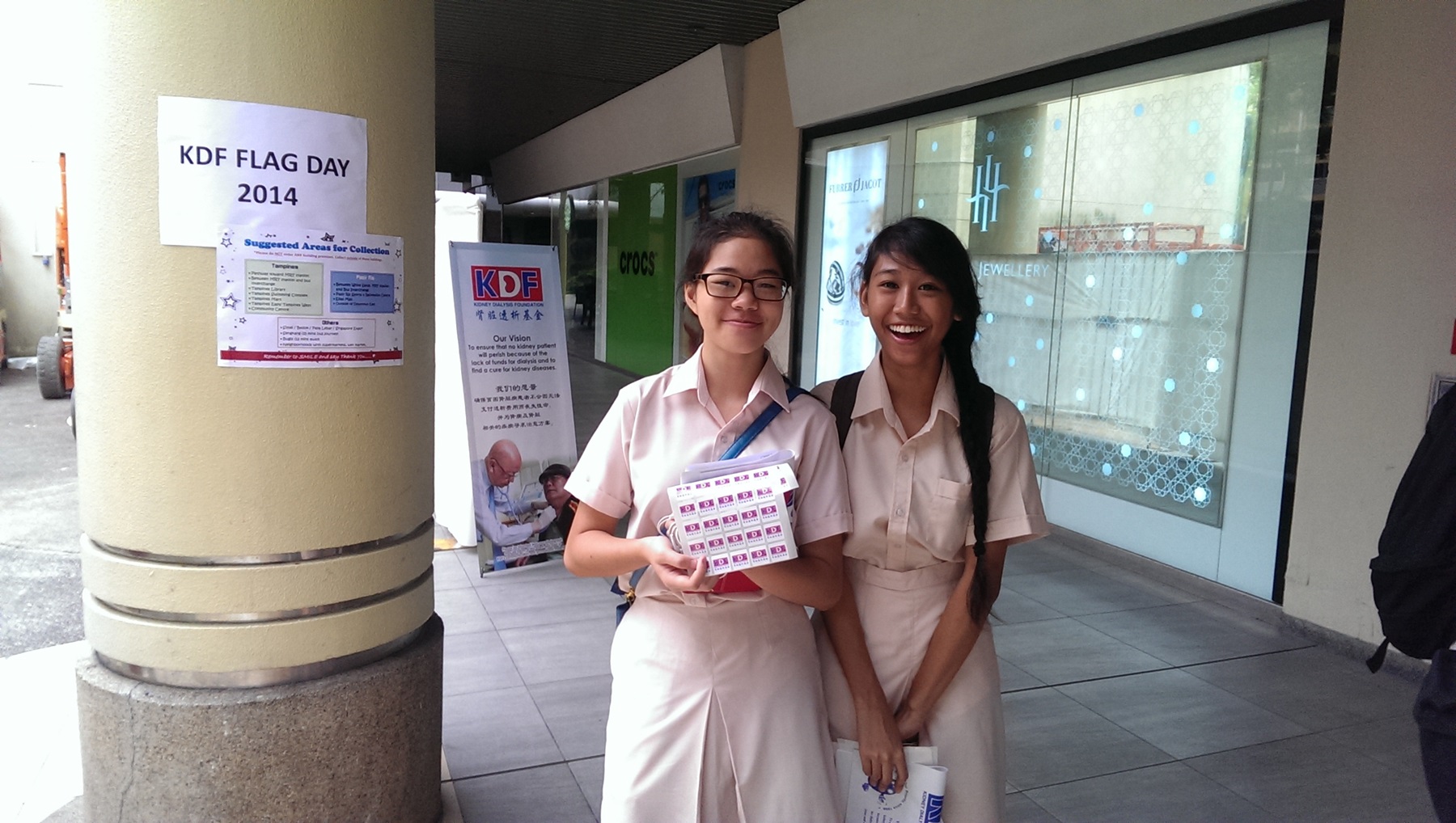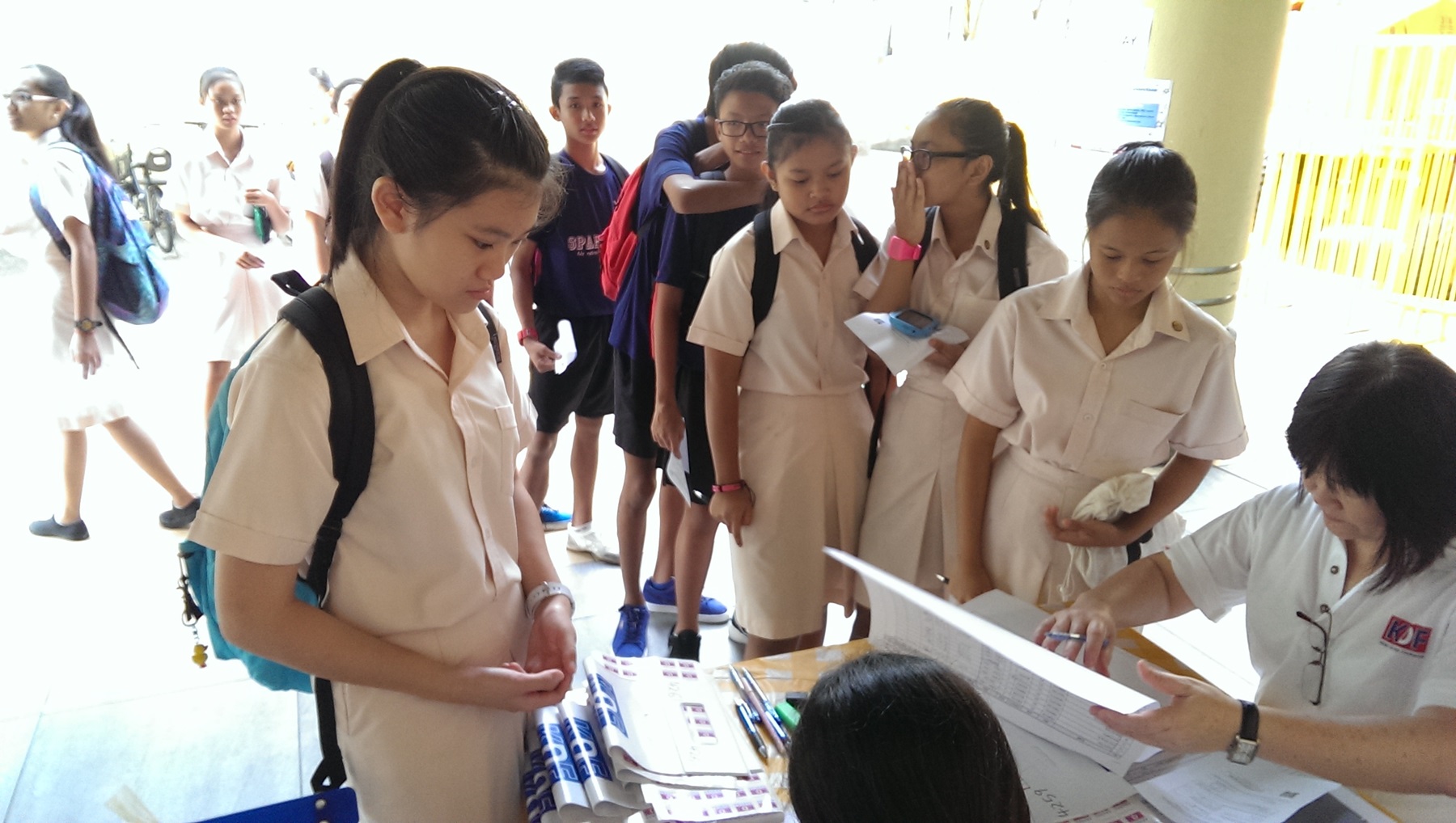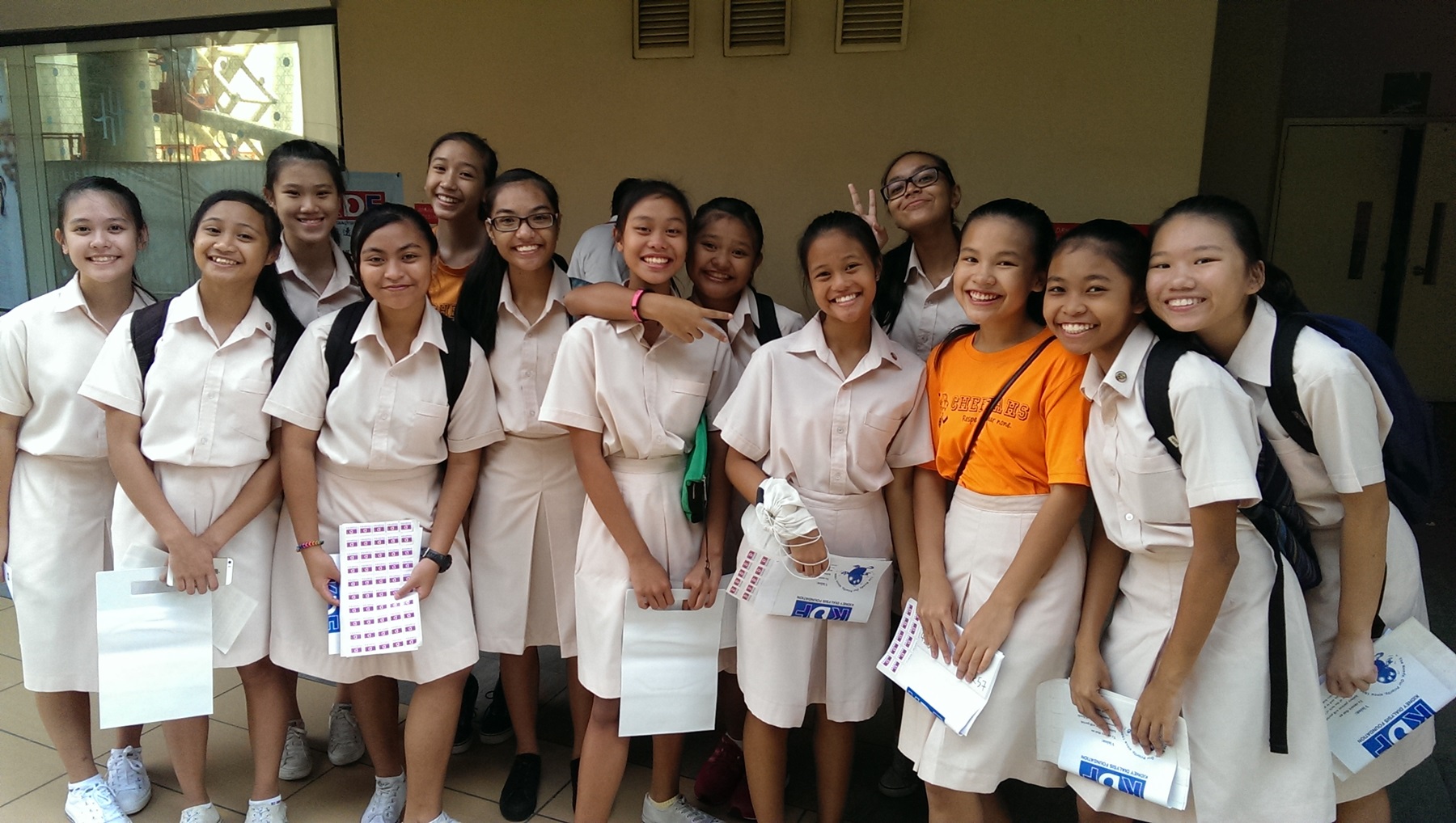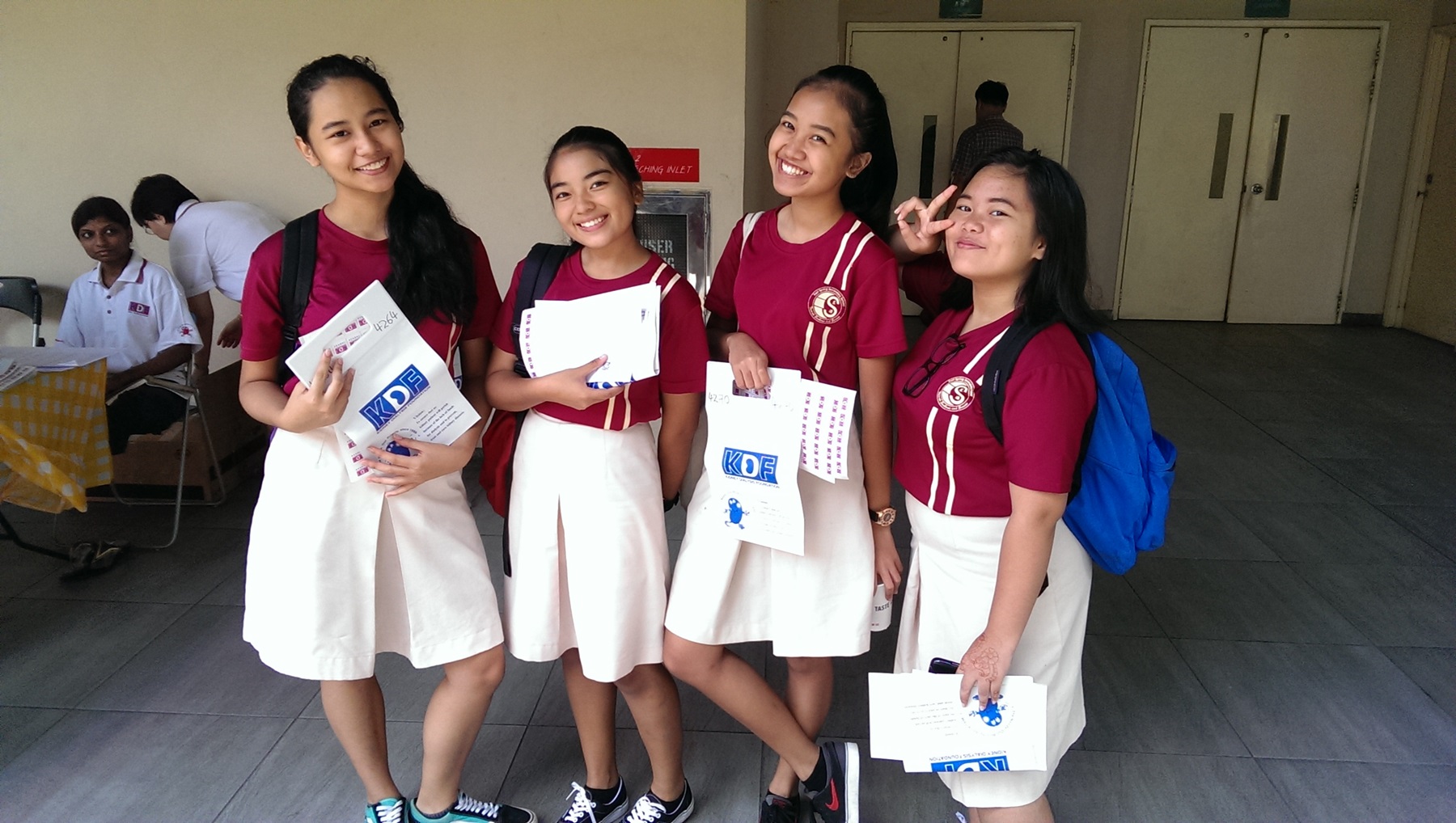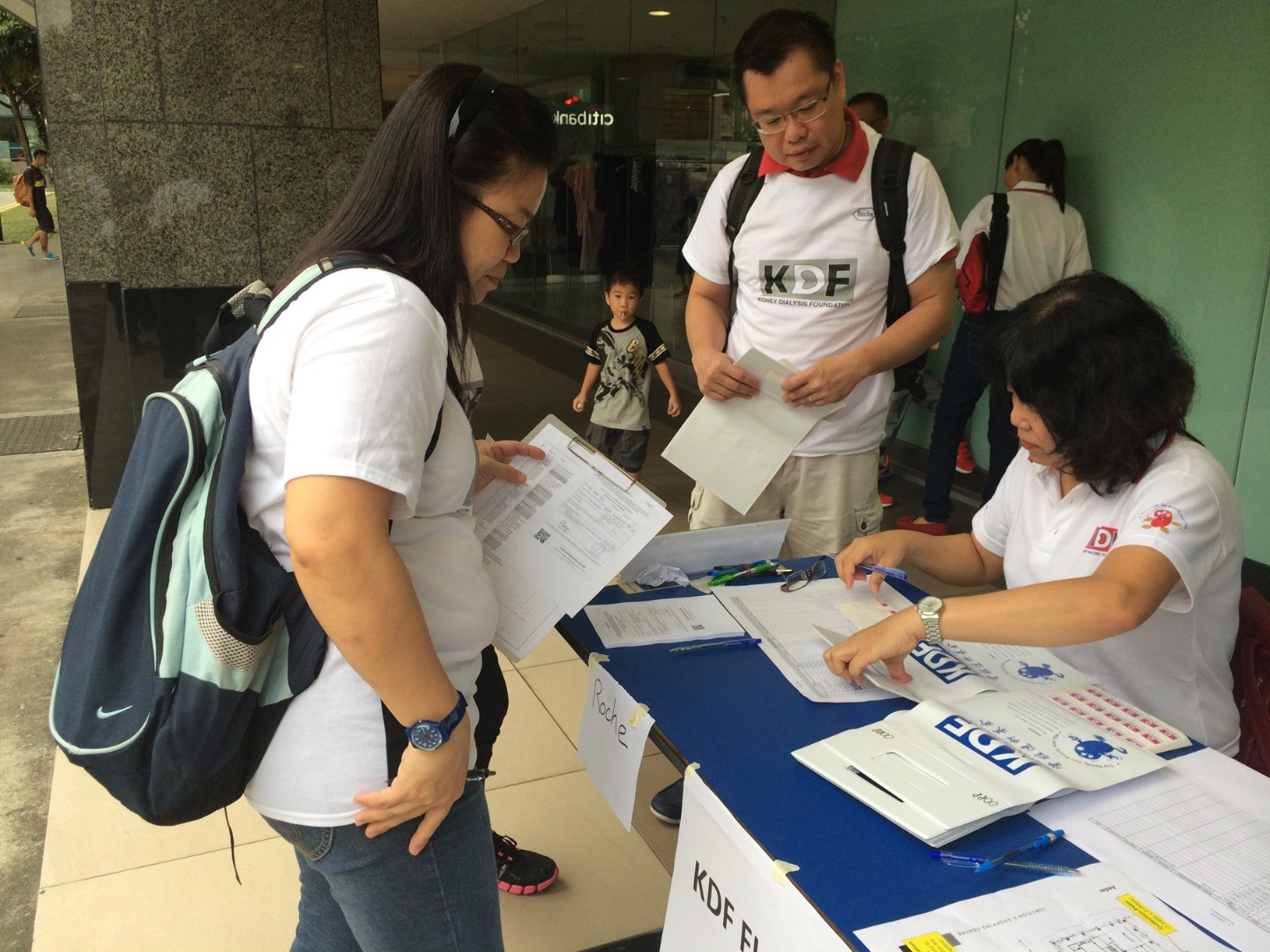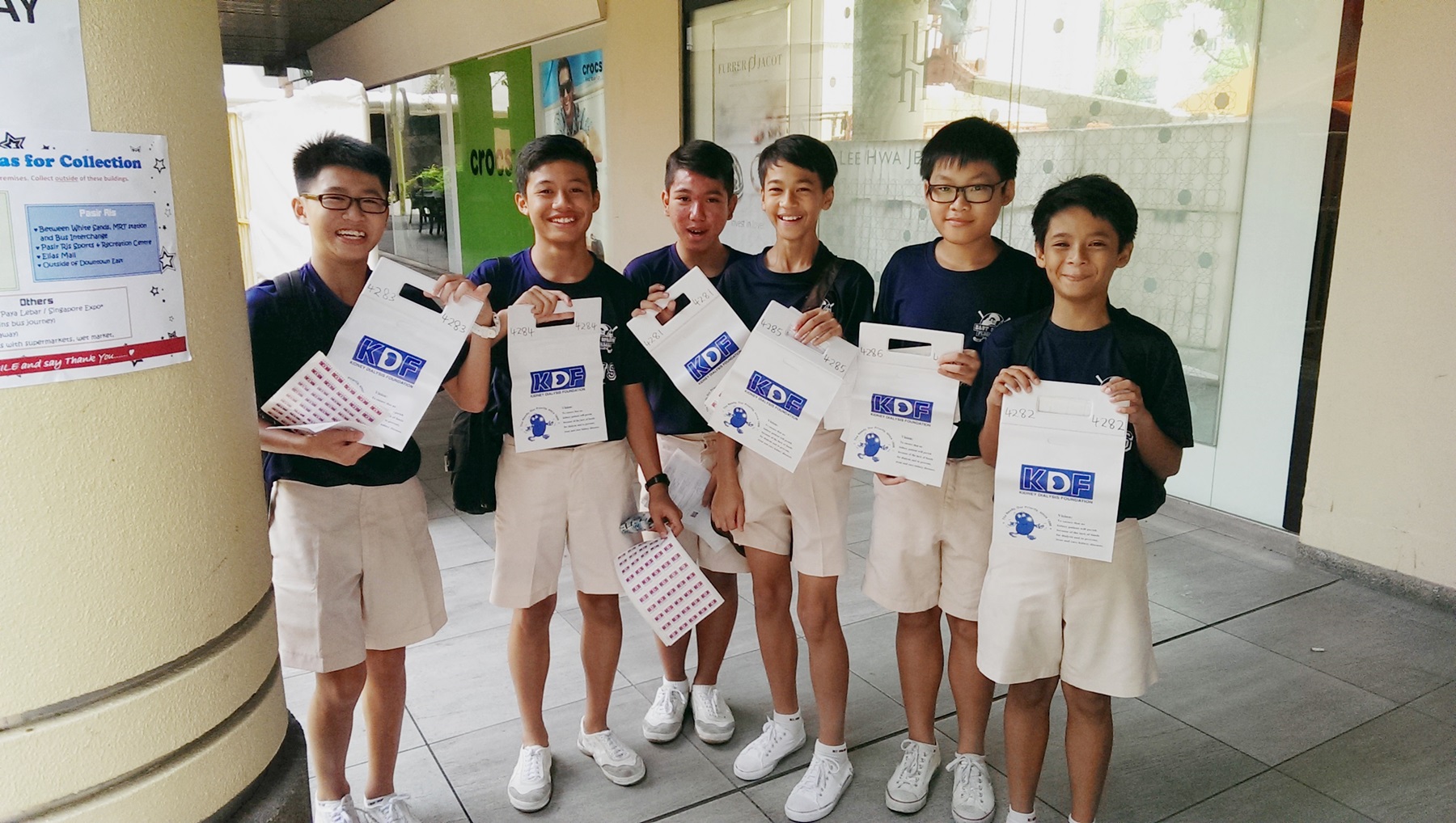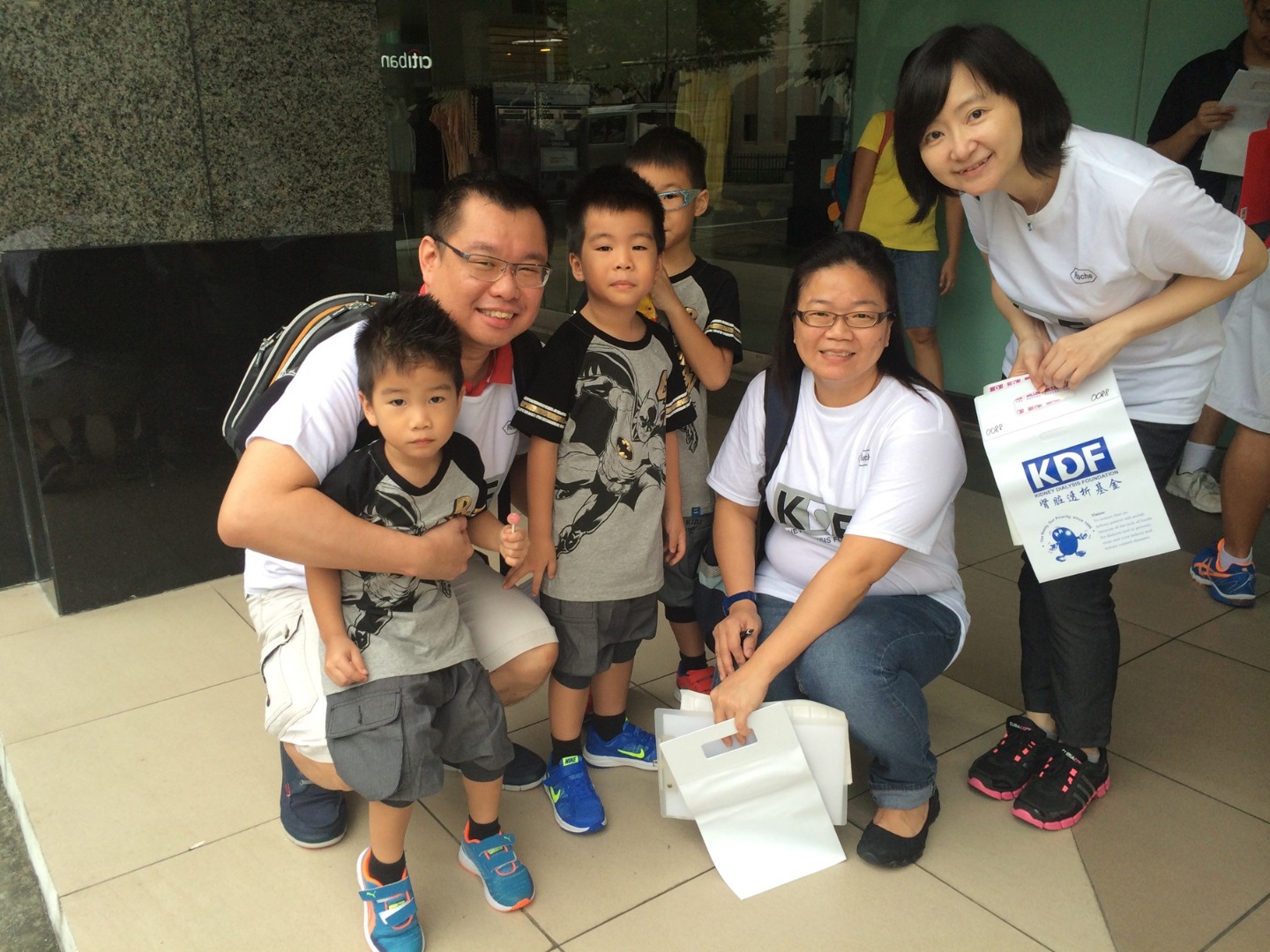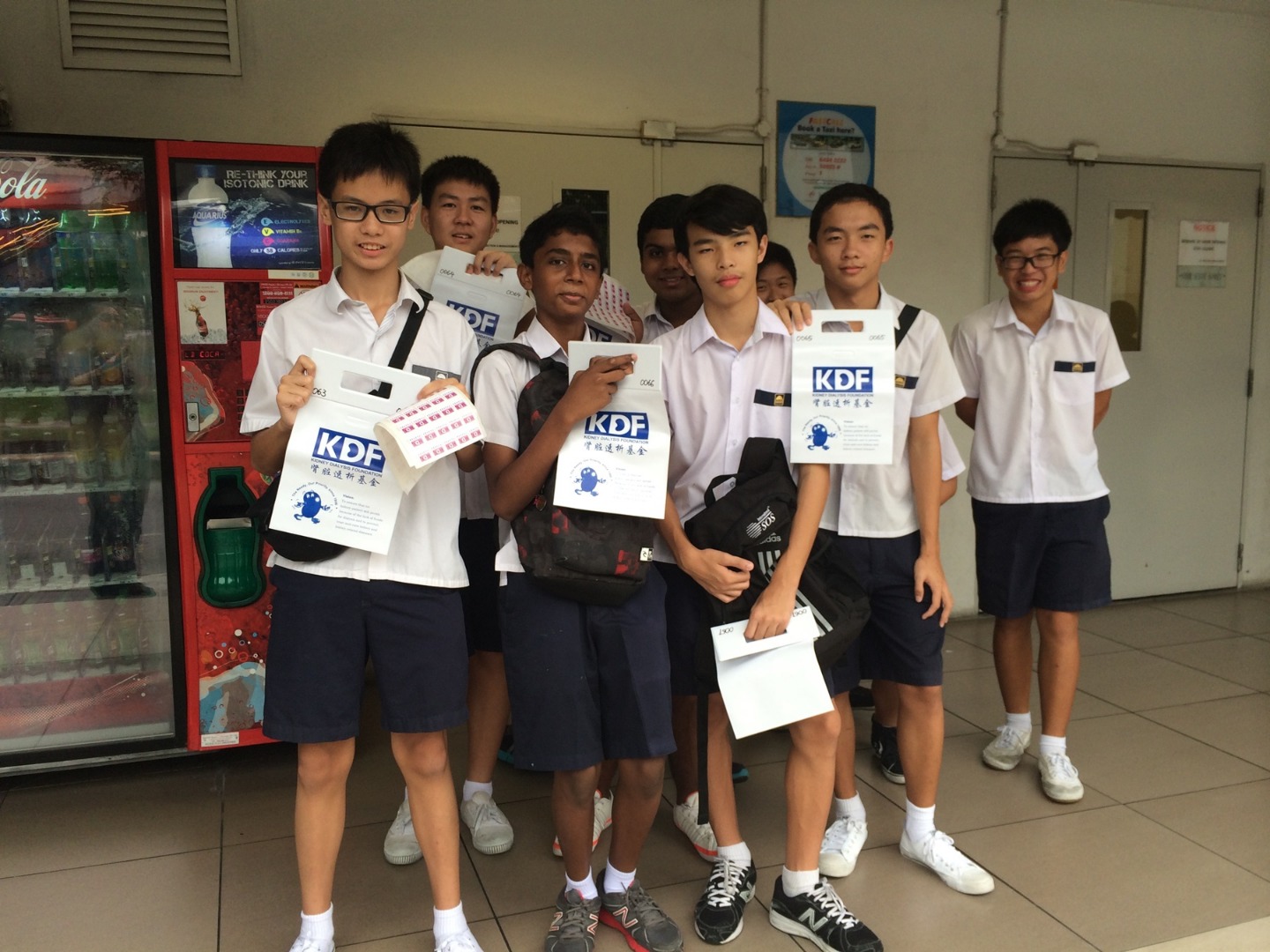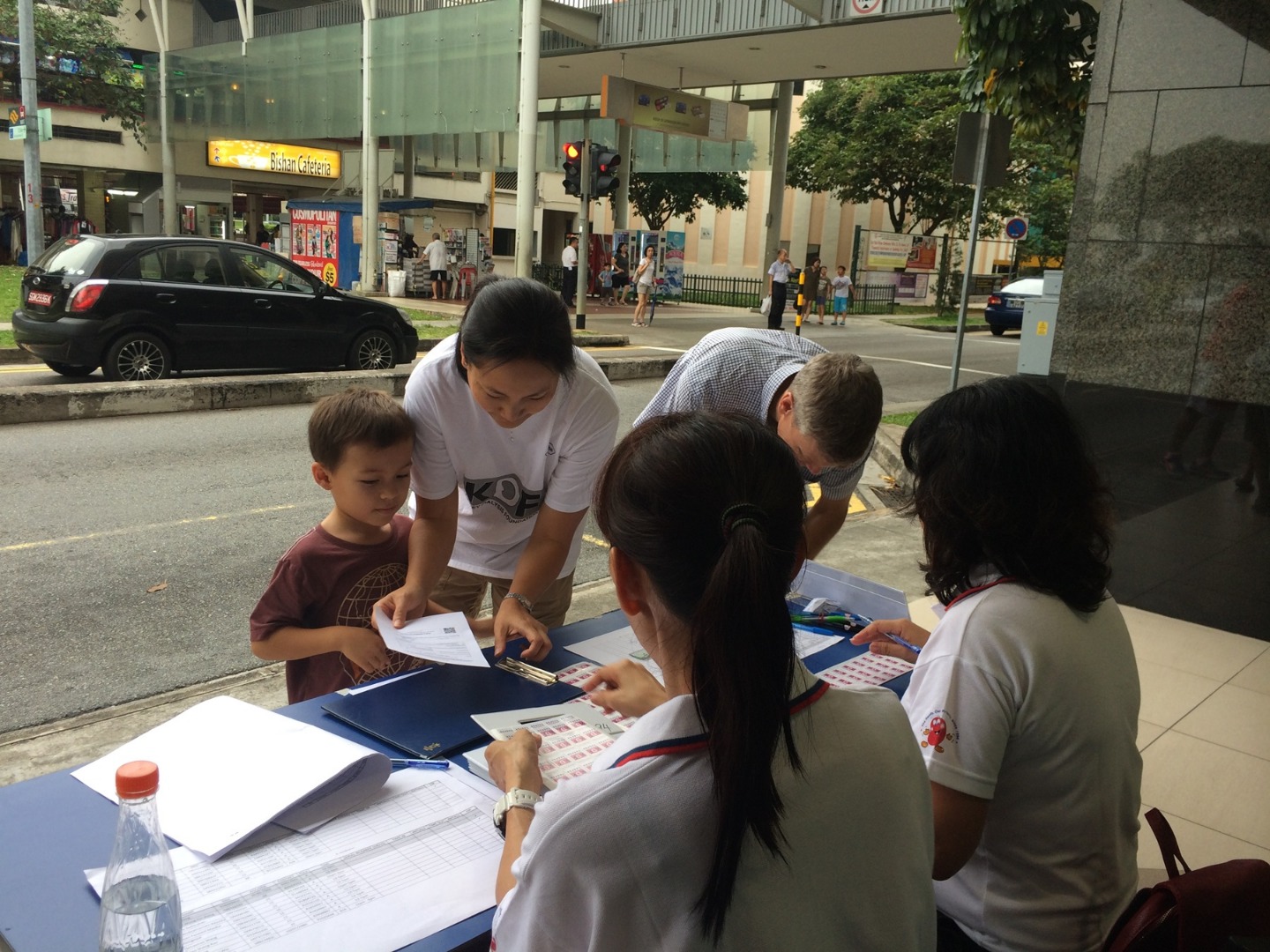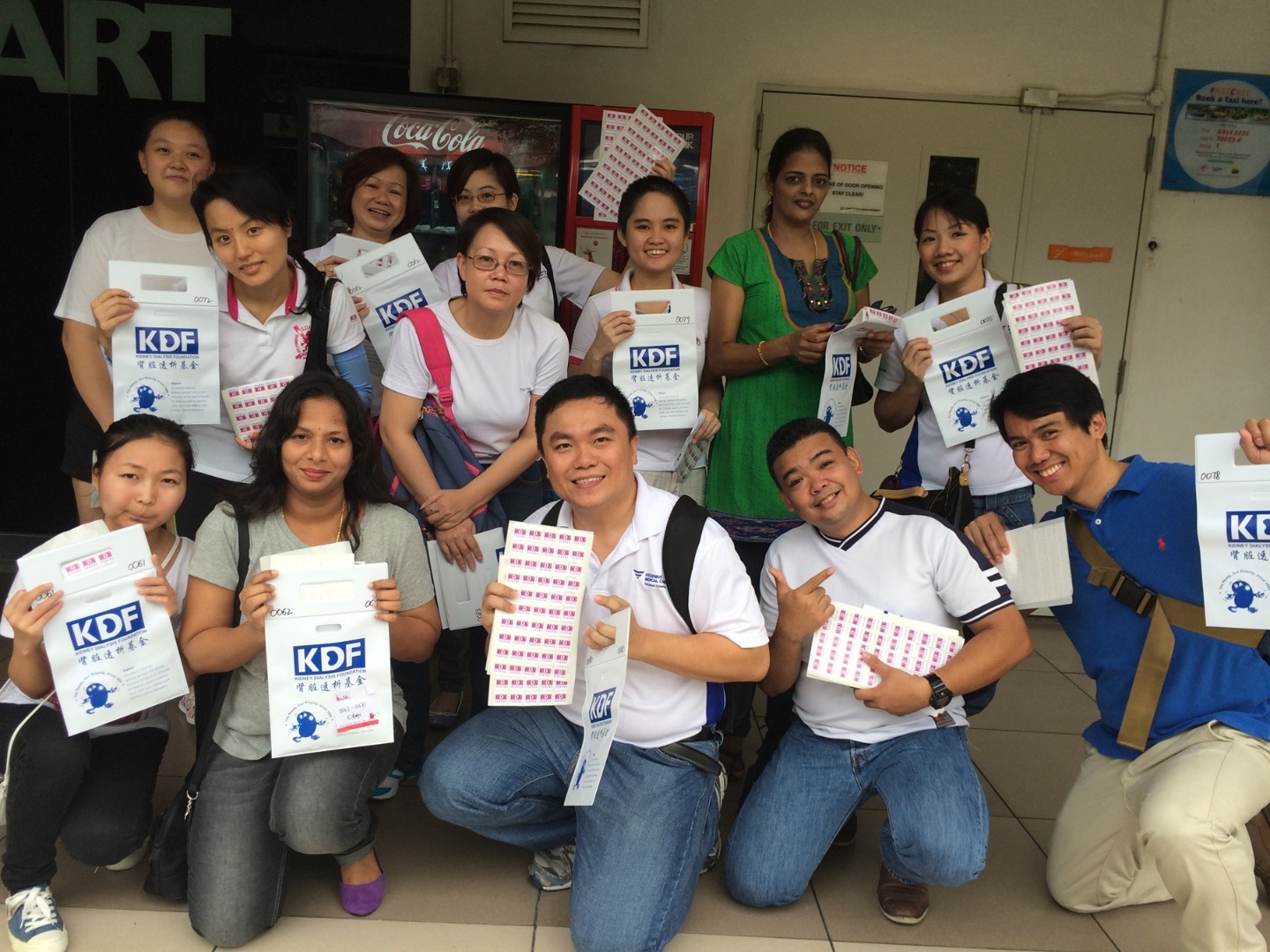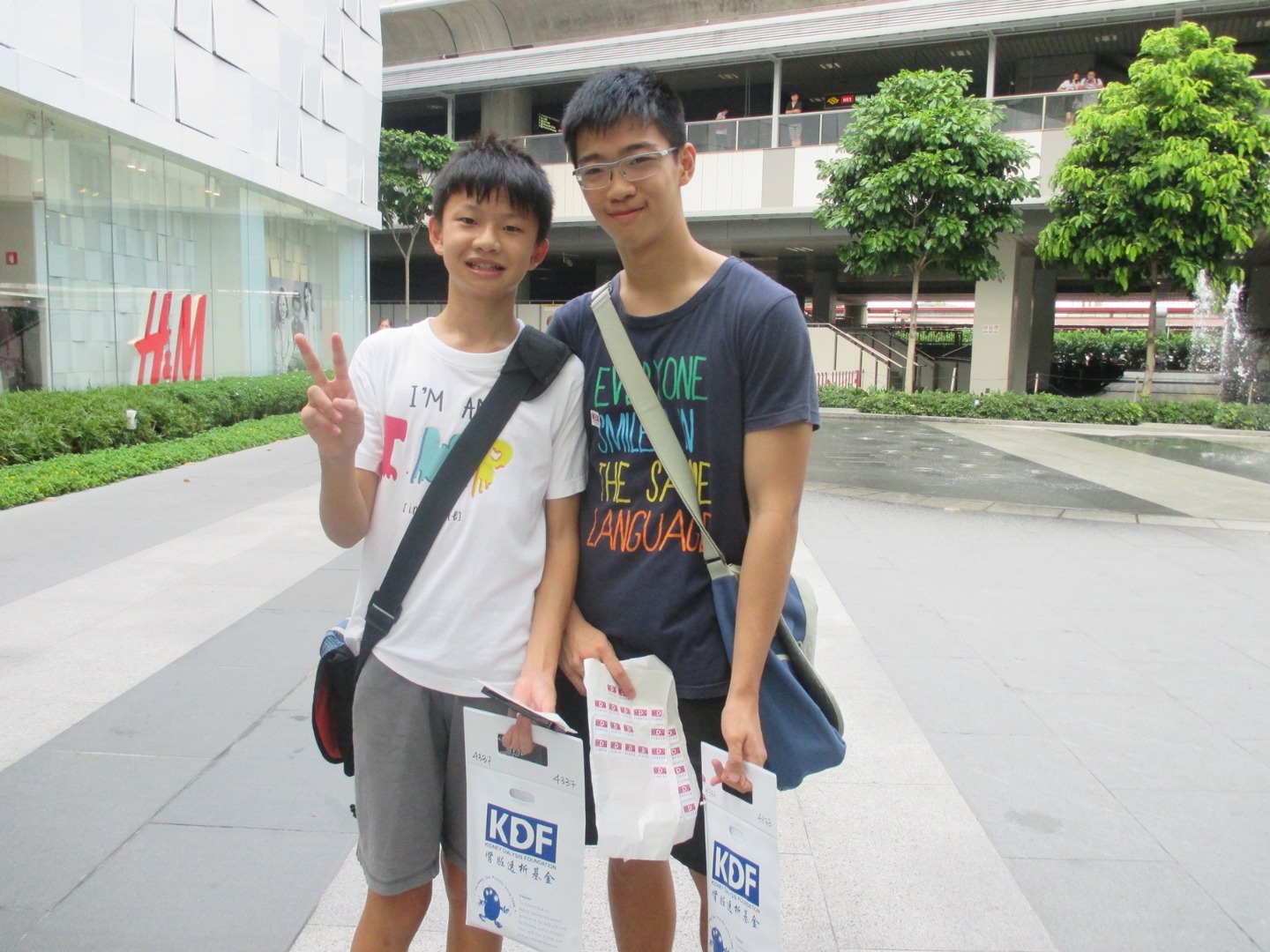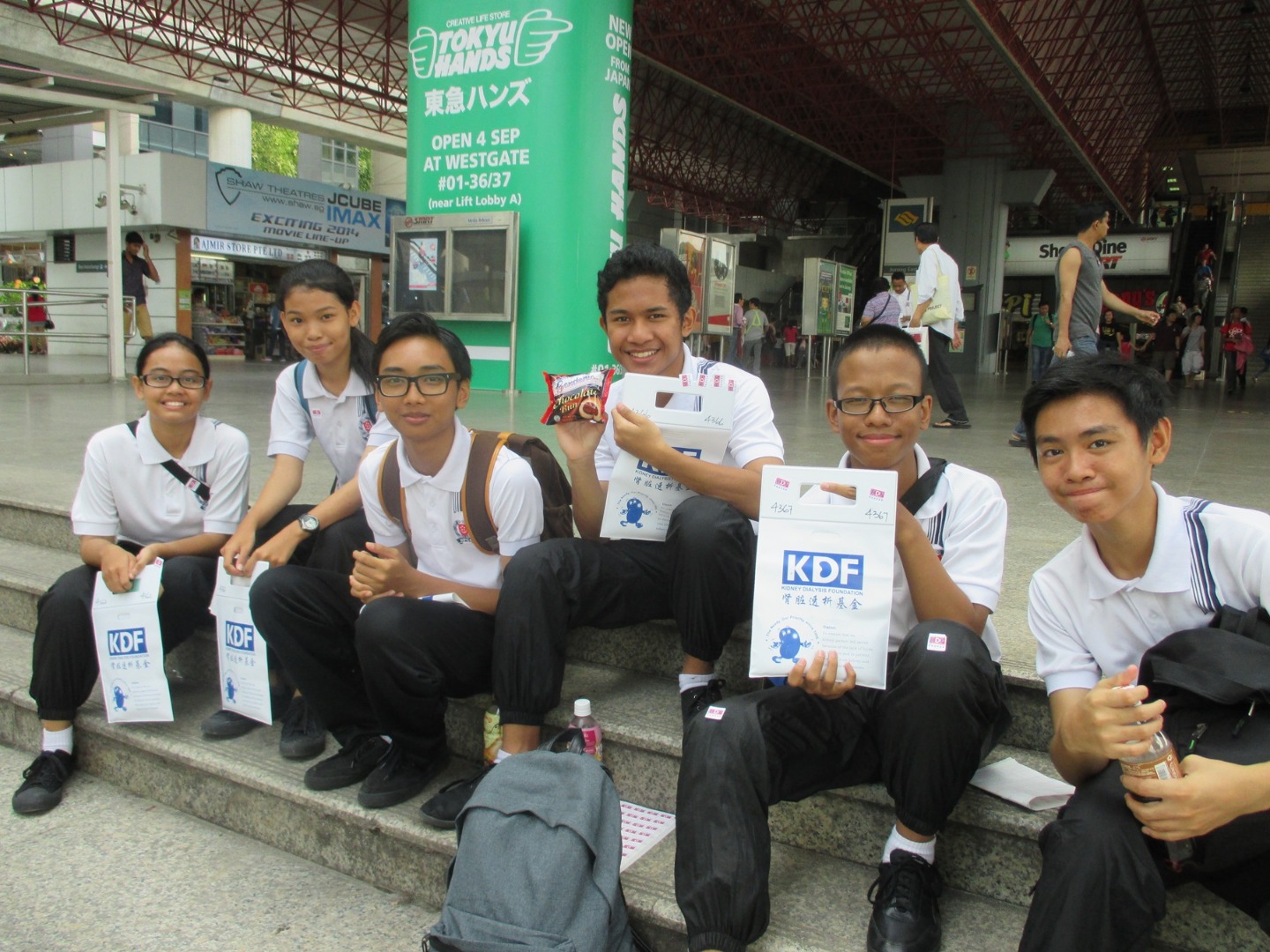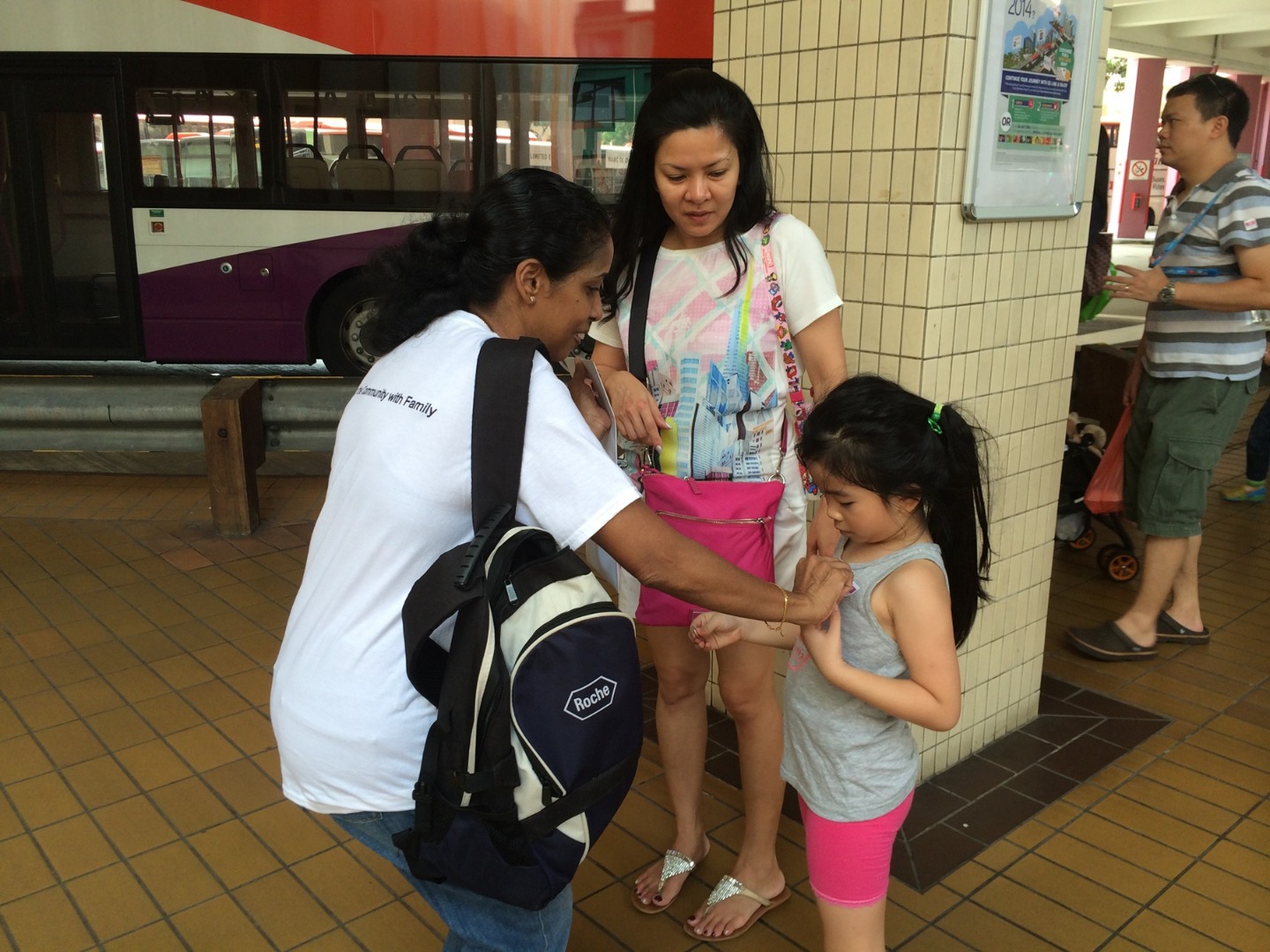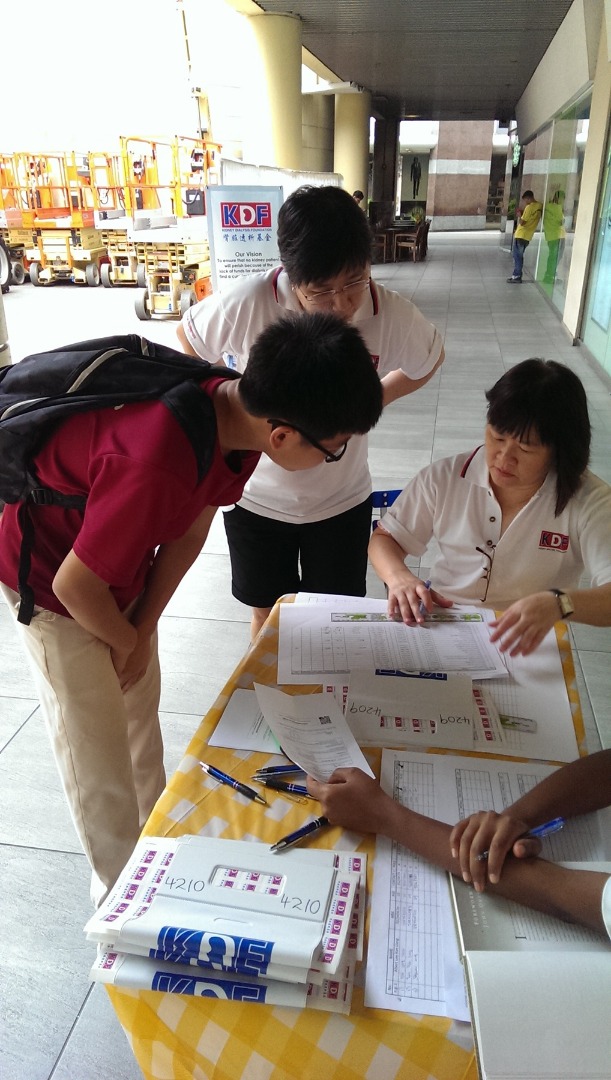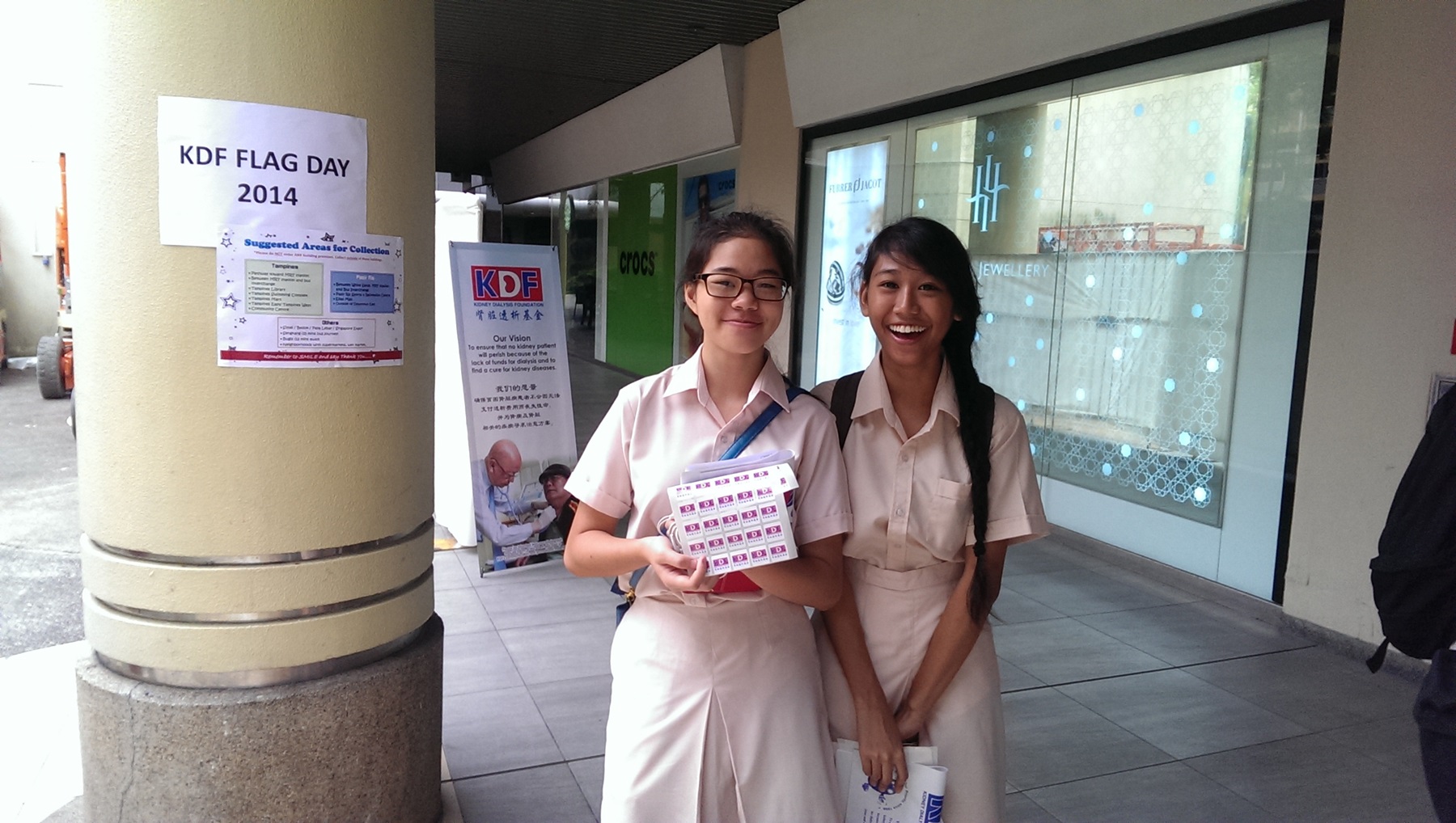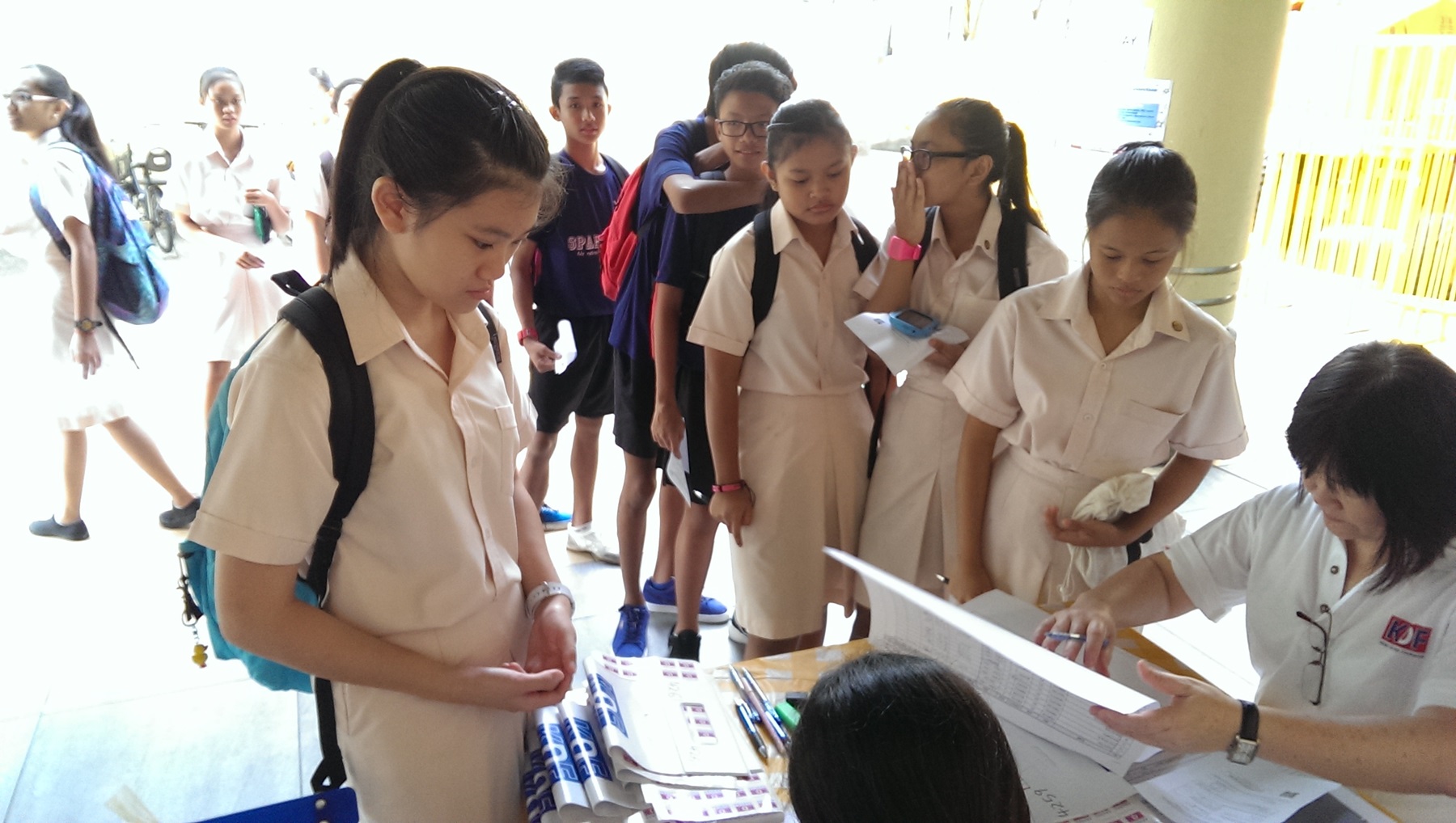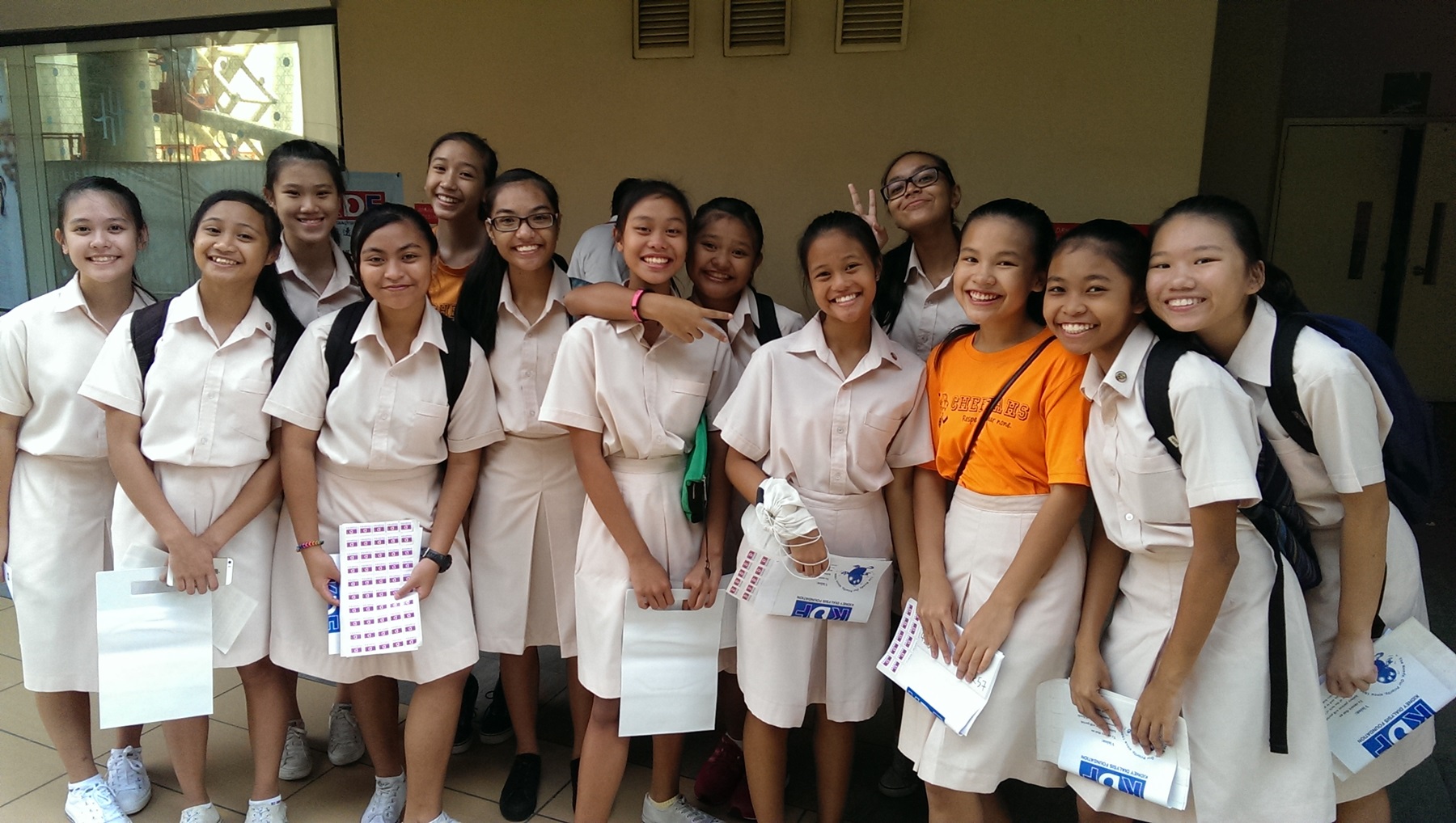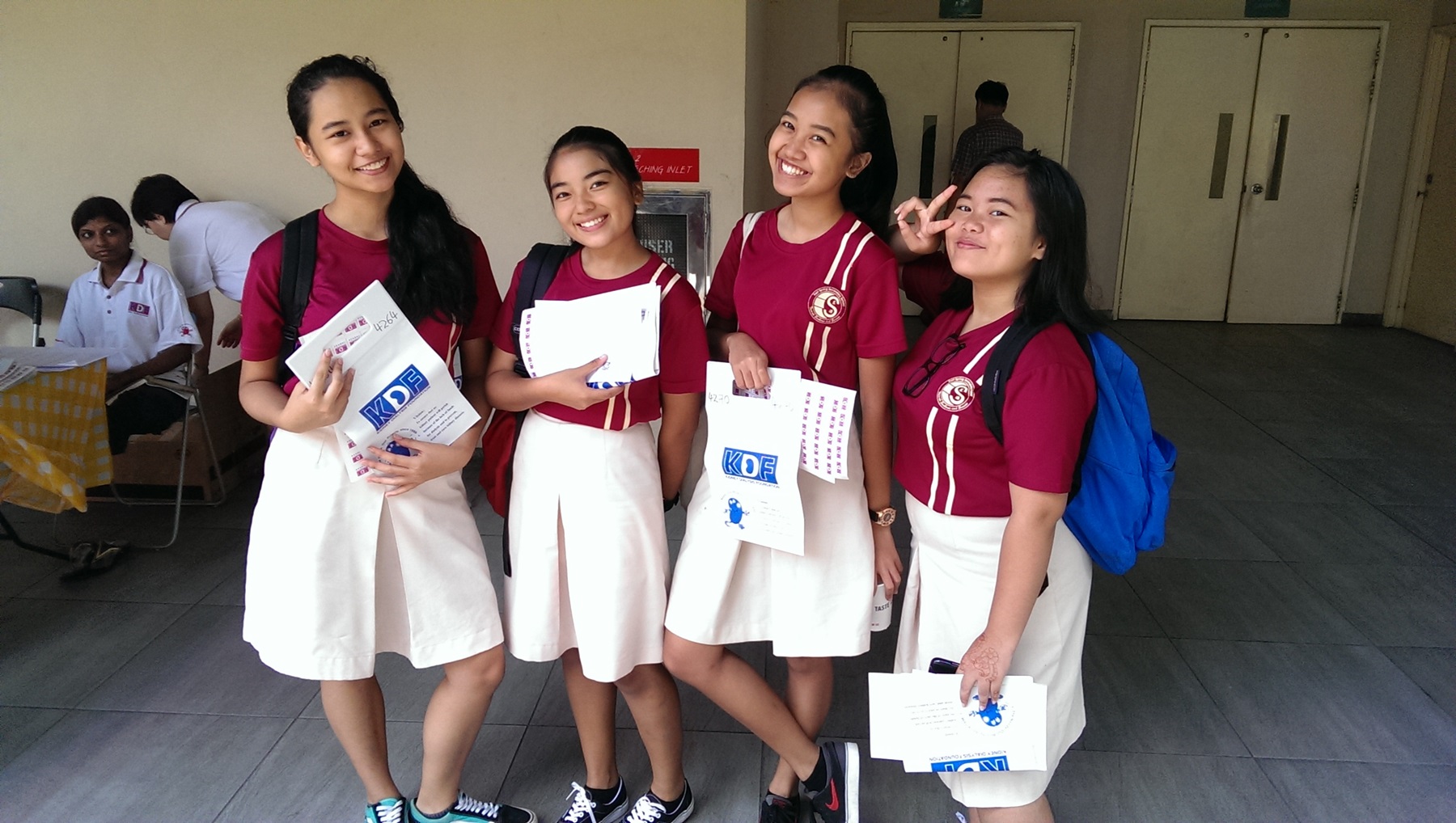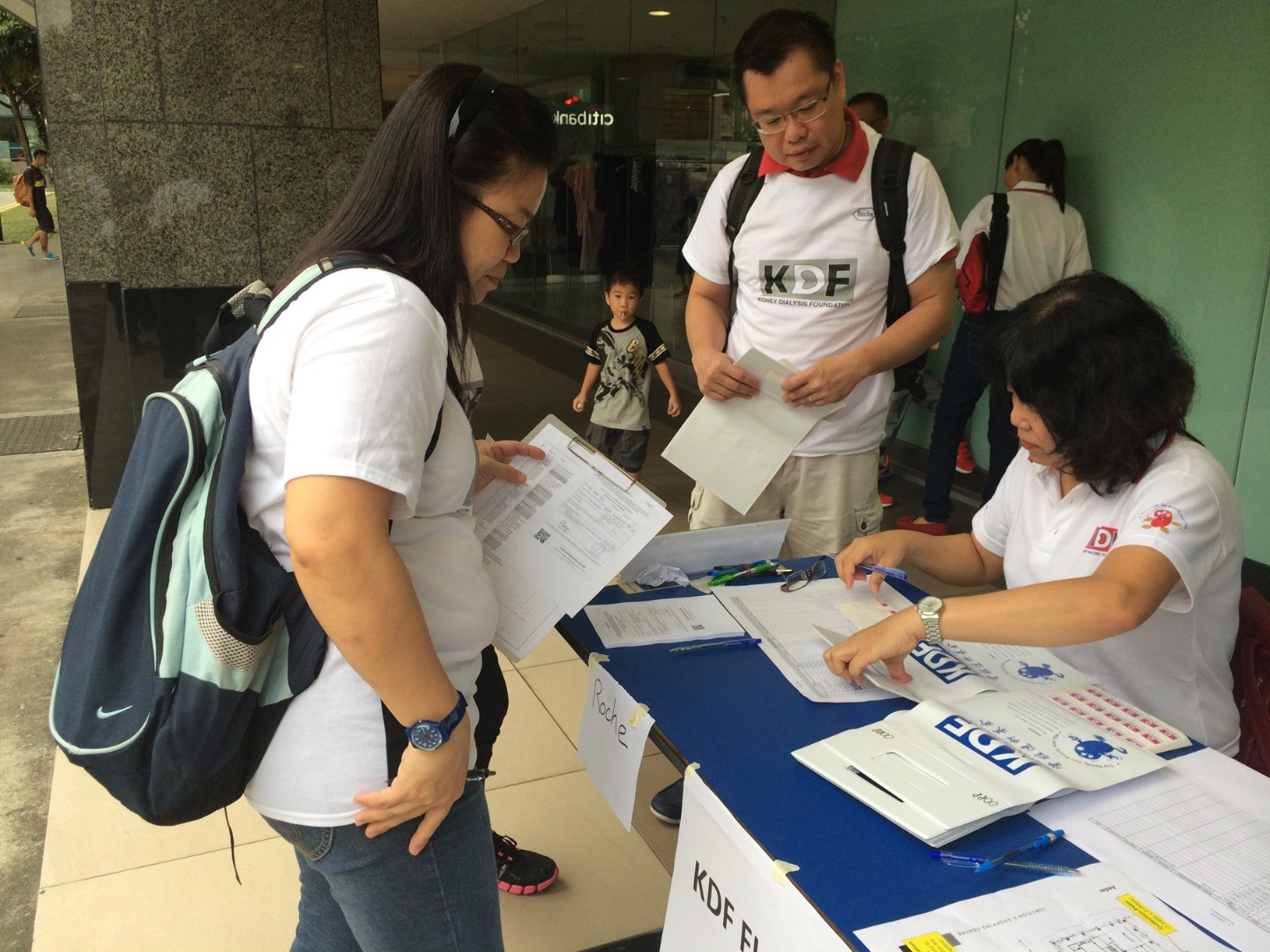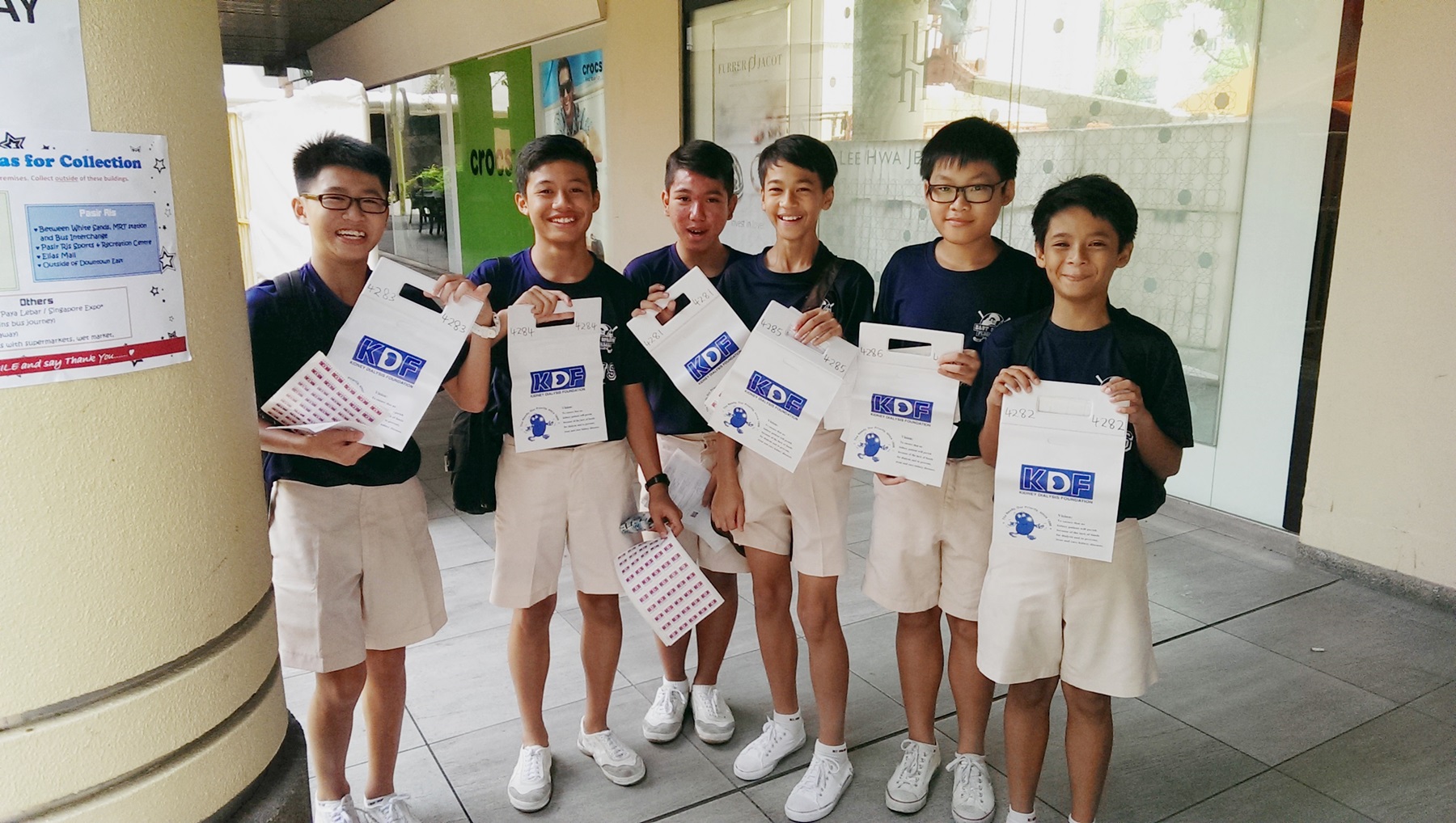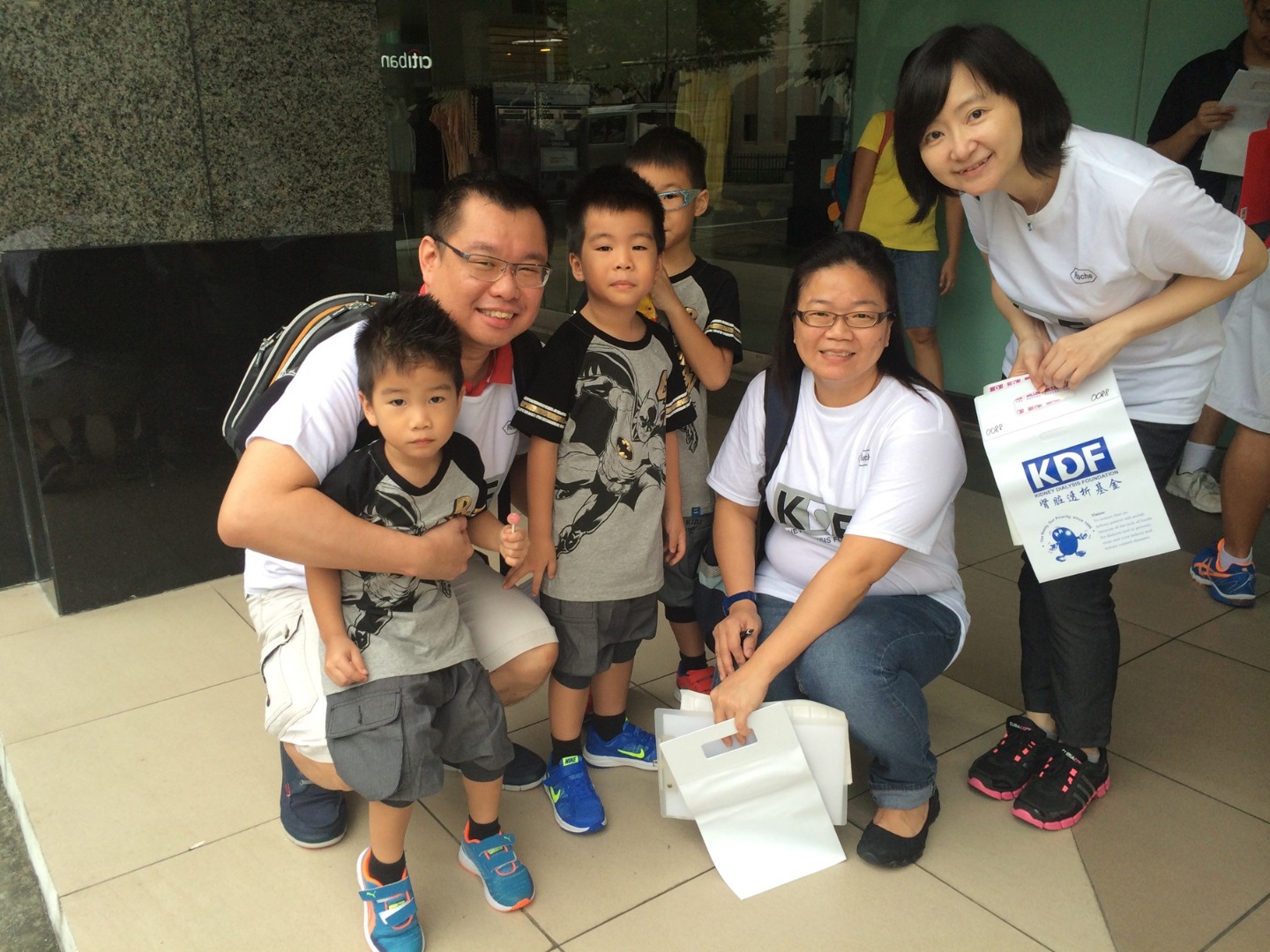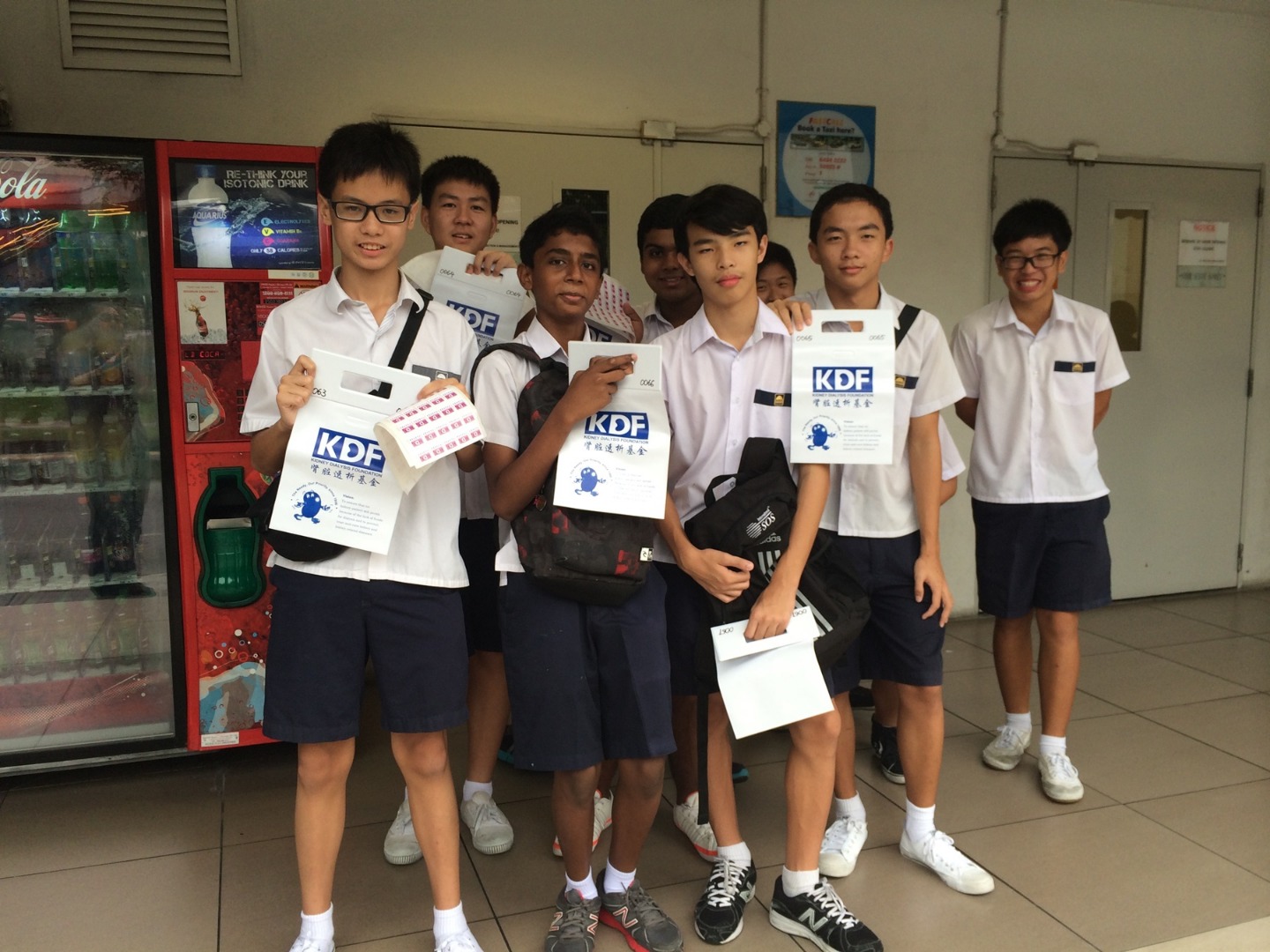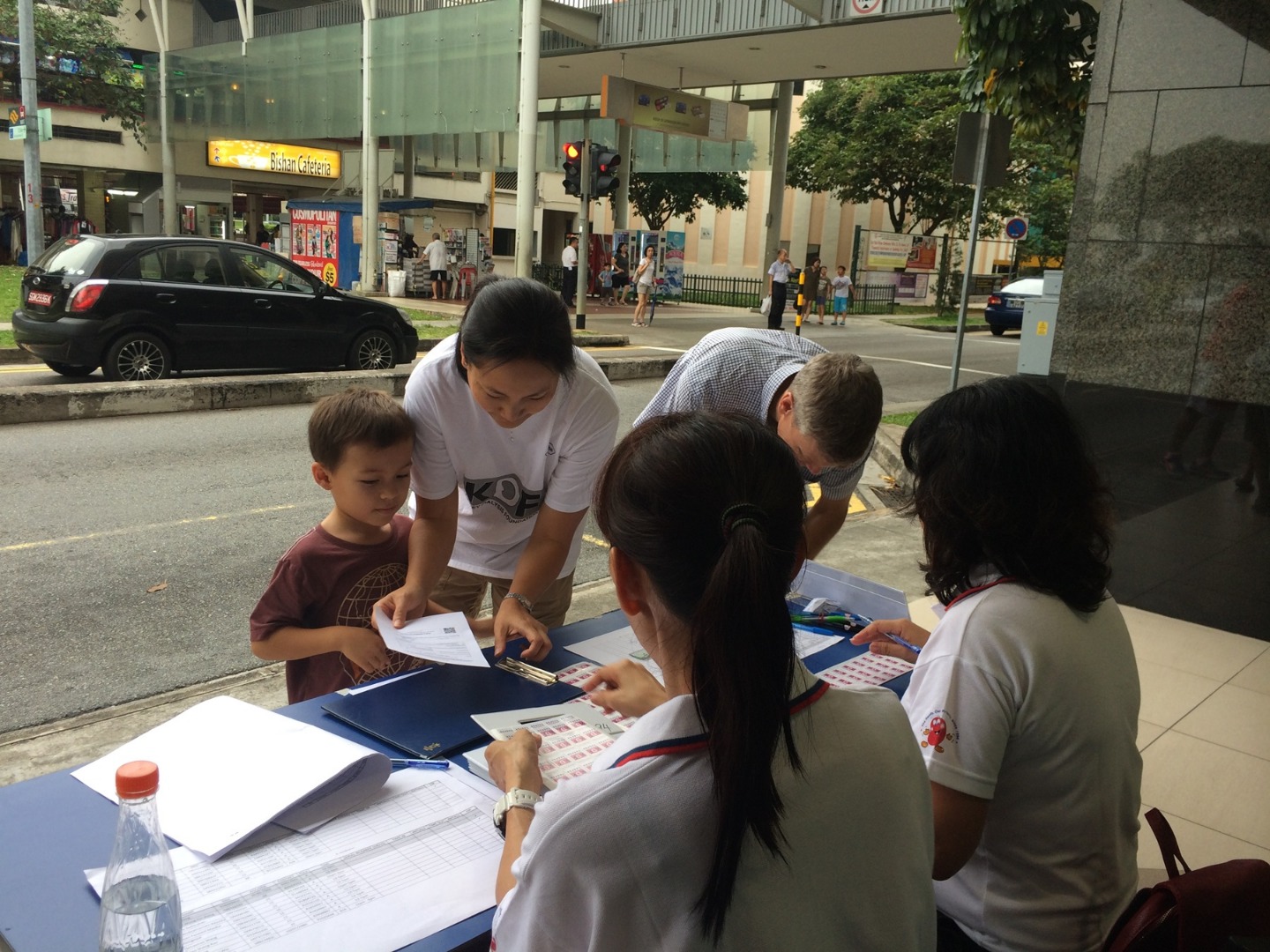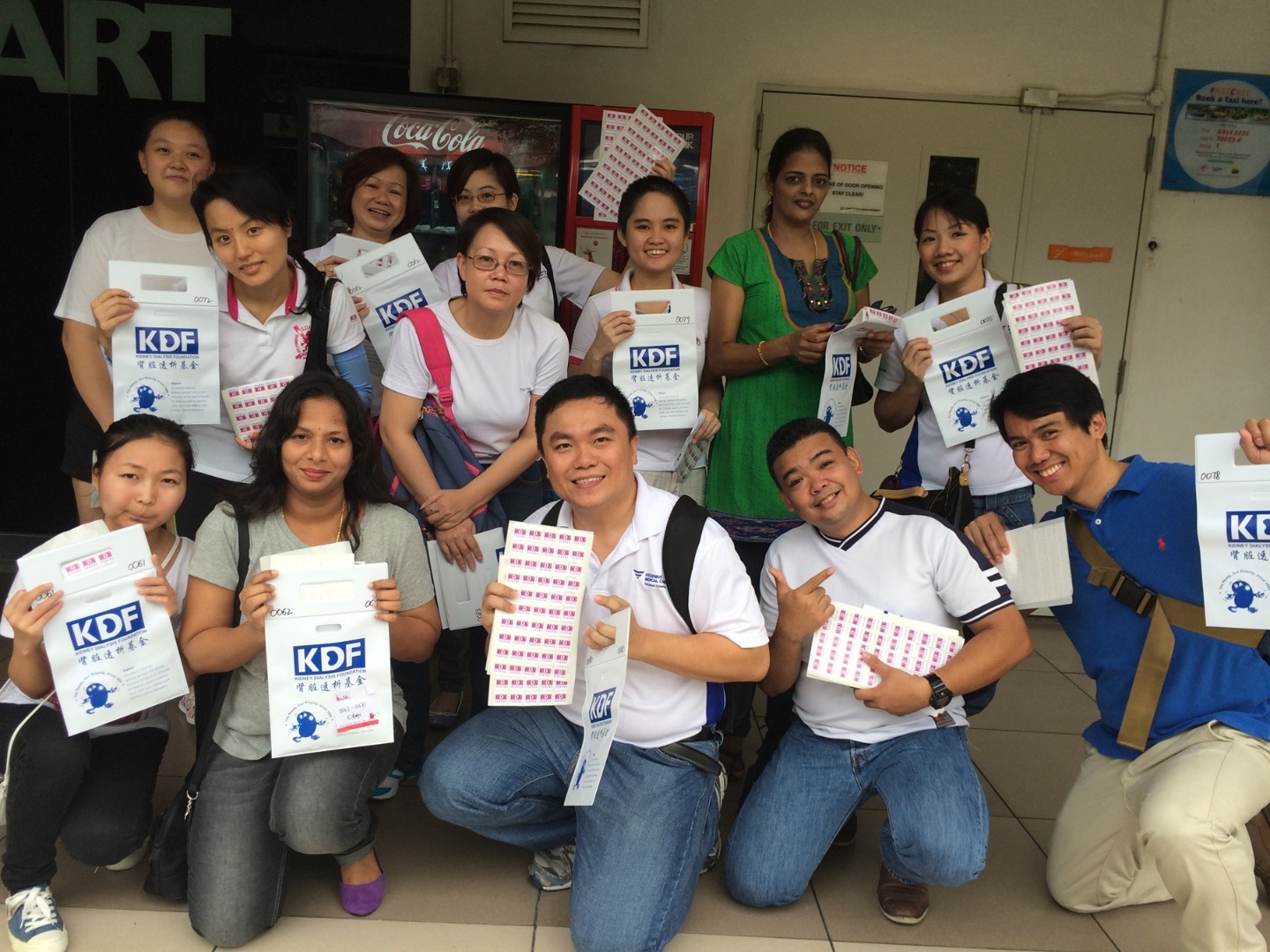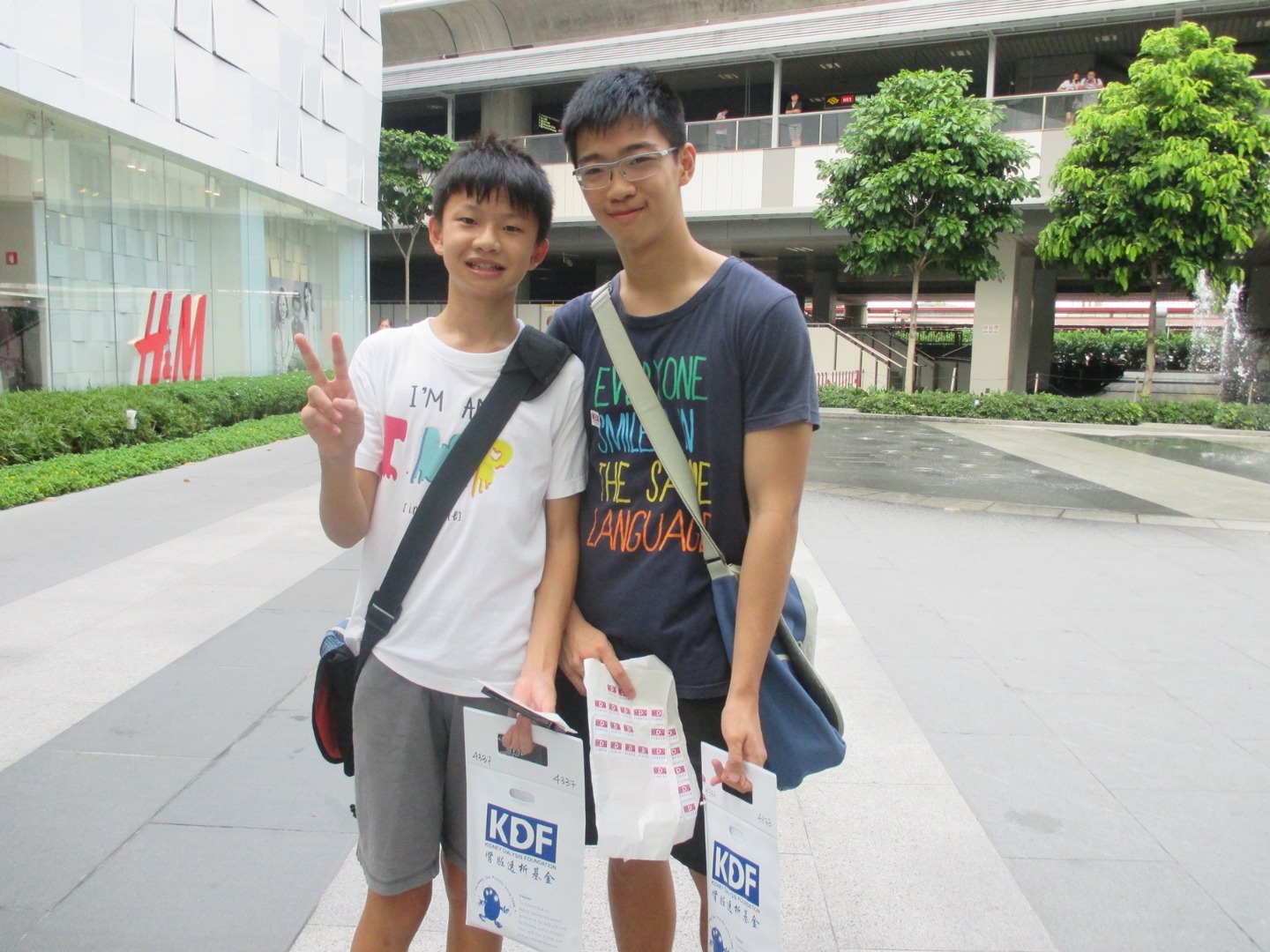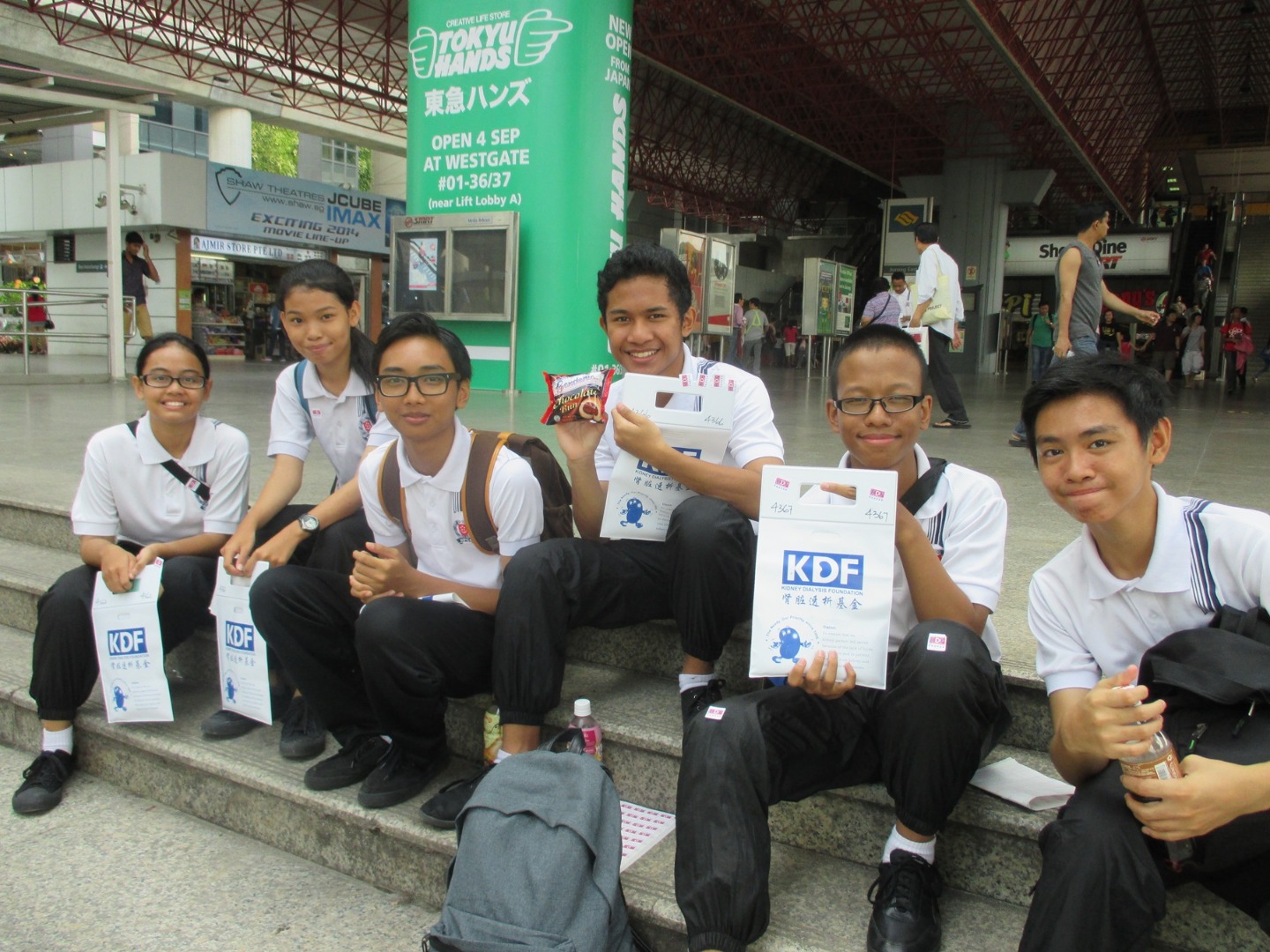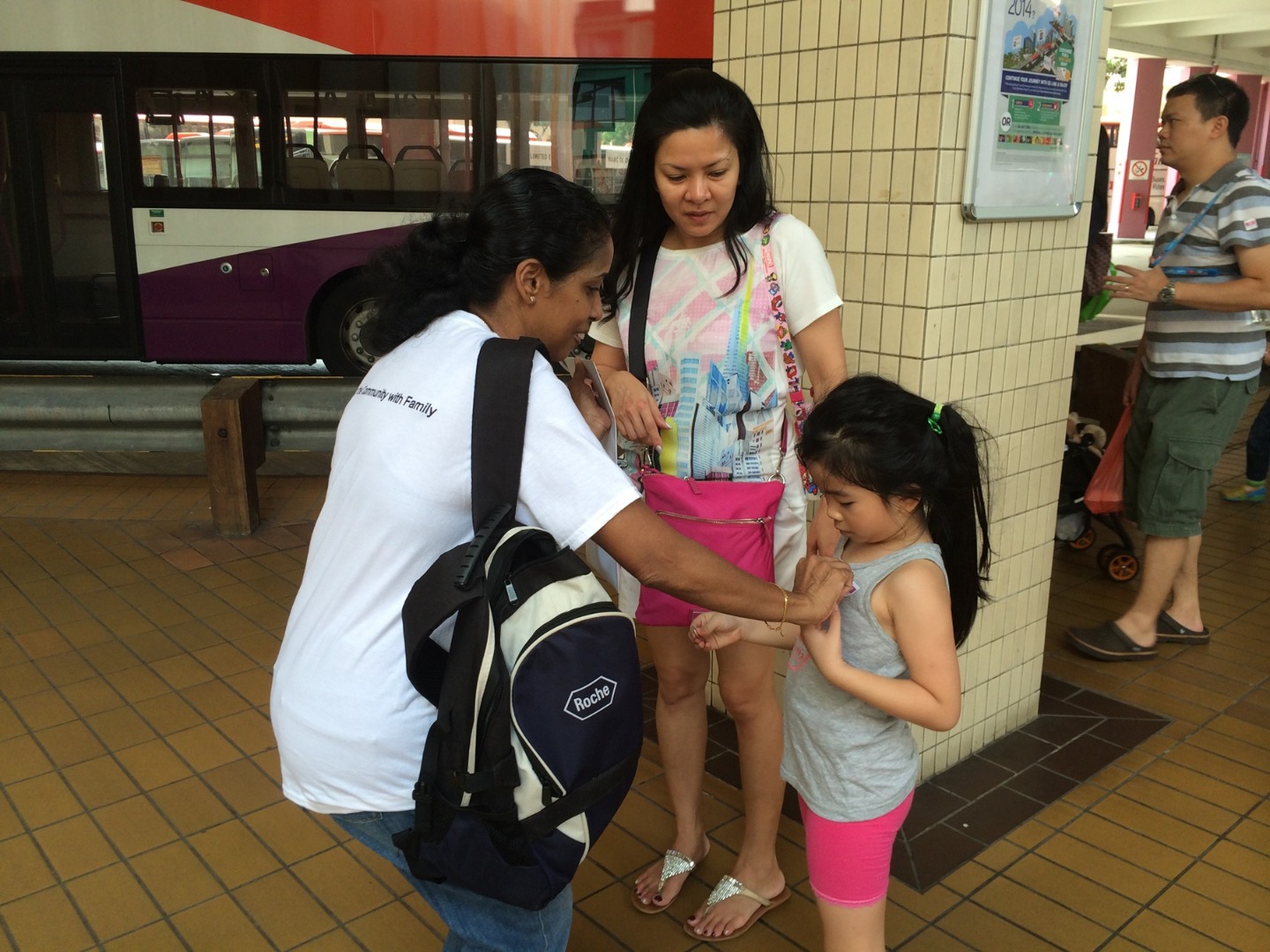 13th September 2014 marked yet another KDF Flag Day, where volunteers from all walks of life gathered together to help raise funds for the needy kidney patients of KDF.
Student volunteers from Marsiling Secondary School, Raffles Institution, Guangyang Secondary and East Spring Secondary School joined forces with adult volunteers from the corporate sector, as well as members of the public in their earnest appeal for donations.
Our volunteers maintained high spirits throughout the day and we were especially touched by their enthusiasm and service spirit. A total of $28,578 was raised from this Flag Day through streetcollection, internal collections and donation pledge cards.
KDF would like to make a special mention of the girls from the Pasir Ris Crest Secondary School netball team whohelped to raise a total of $1,627.80, the highest amount in donations raised through donation pledge cards among all participating schools. We are also pleased to acknowledge East Spring Secondary School for sending the most number of student volunteers.