Subsidised Peritoneal Dialysis
For patients who have decided to go for peritoneal dialysis, KDF offers portable subsidies for routine blood tests and solution packages. This programme was introduced with the aim of making financial aid available to needy patients who choose to undergo peritoneal dialysis at home.
The programme is heavily funded by public donations and patients may apply into our programme through their medical social workers at restructured hospitals or by submitting their application form to us directly.
All patients are required to undergo means-testing and medical review upon their application to determine their eligibility. Patients at KDF receive subsidies of varying amounts according to their financial situation based on means-testing.
If someone you know suffers from kidney failure and wishes to apply for subsidies for their peritoneal dialysis, please download and submit the form below. We will get back to you as soon as we can. For enquiries, please contact us at 6559 2630 or enquires@kdf.org.sg
# Only Singaporeans and PRs are eligible for the KDF subsidised dialysis programme. We are unable to provide ah-hoc dialysis for foreign patients.
---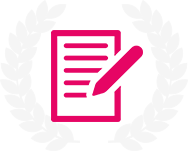 Application Form
download now