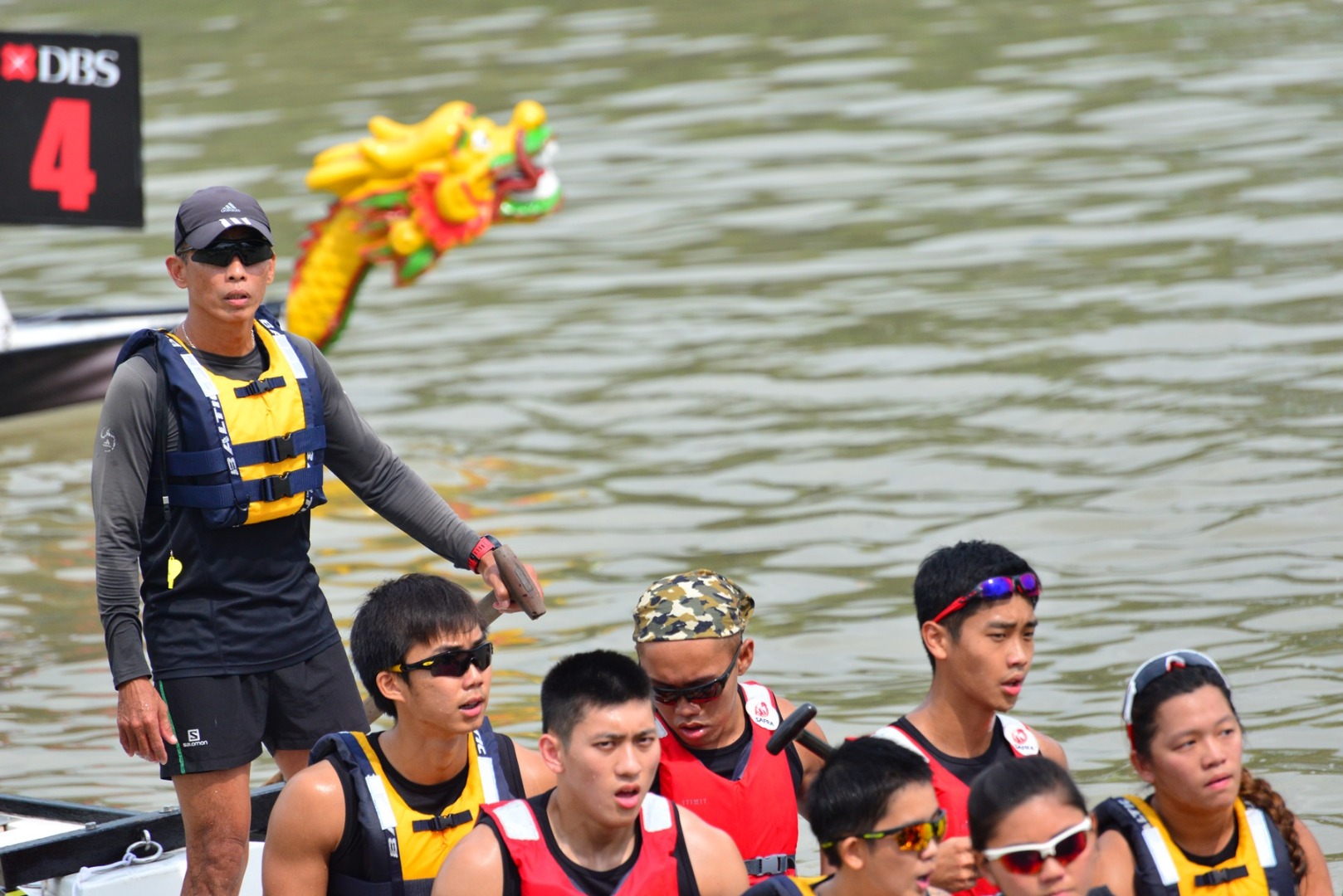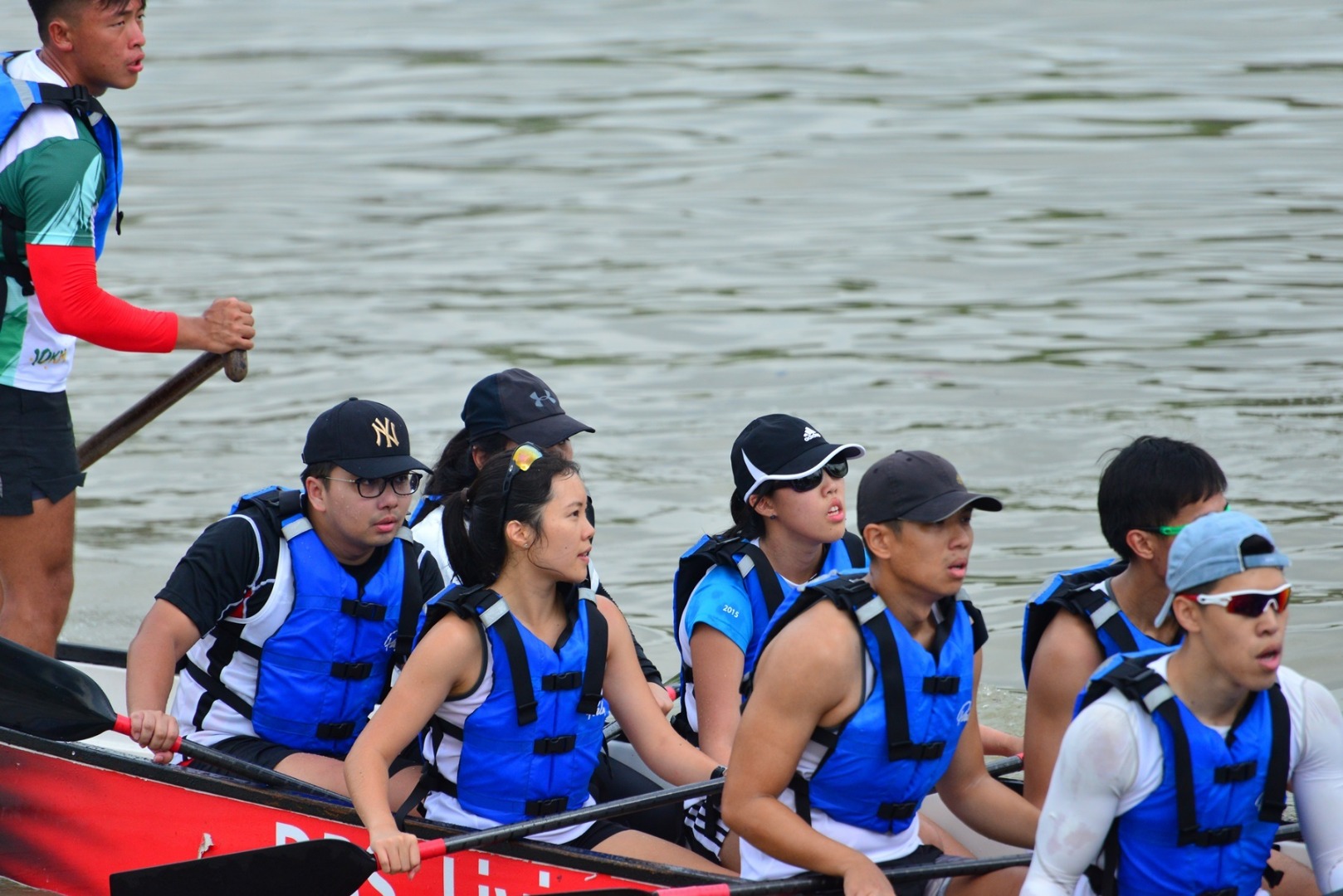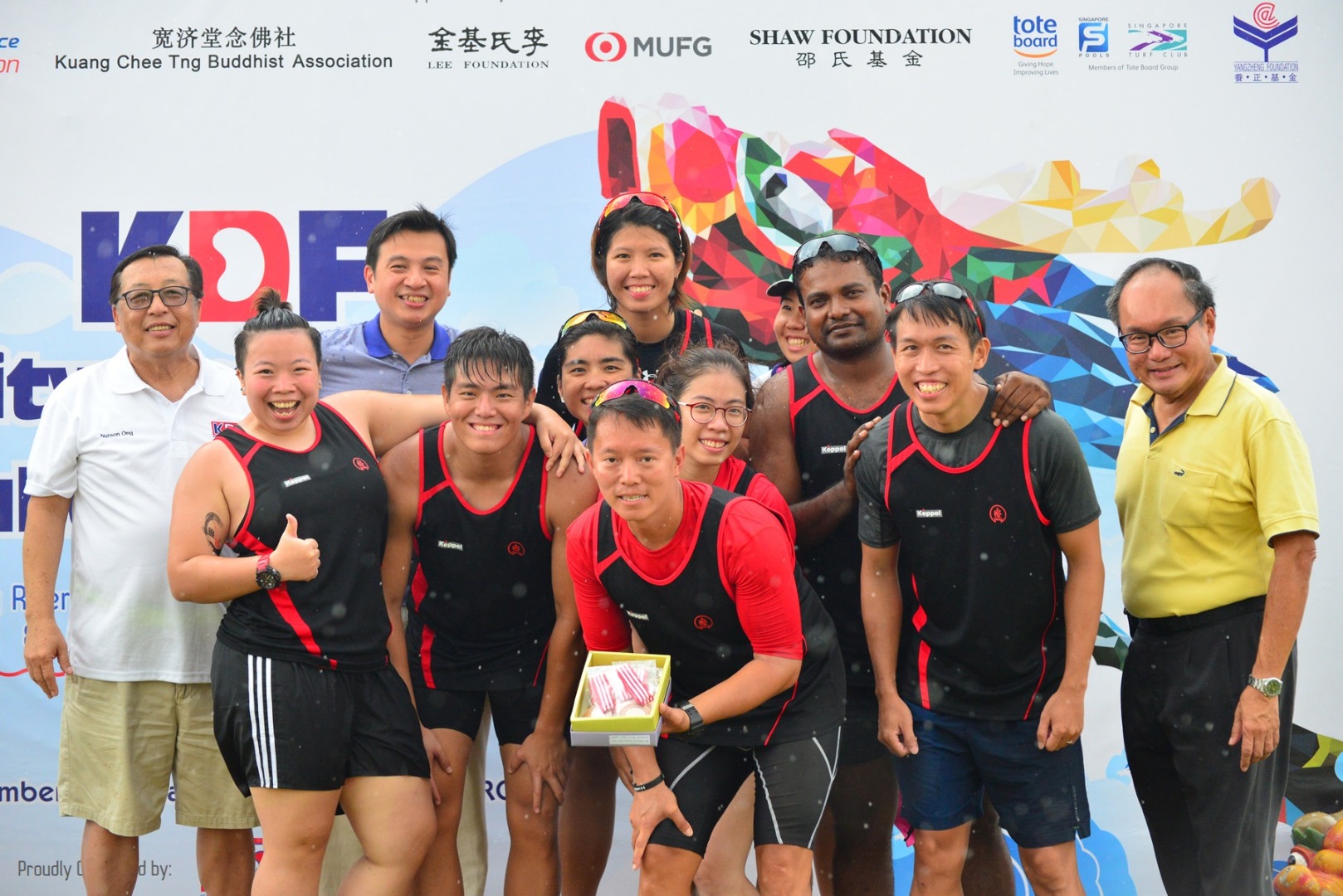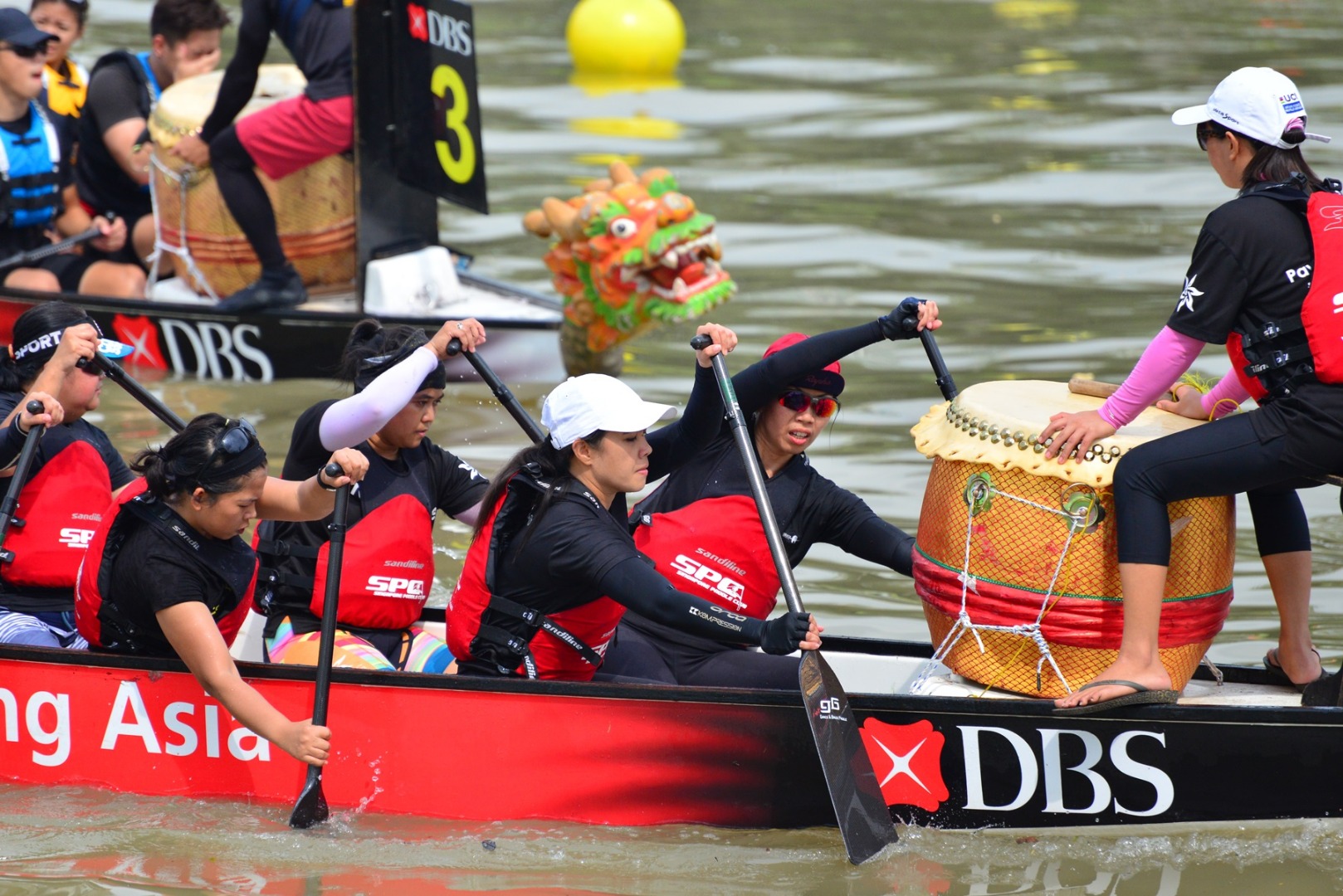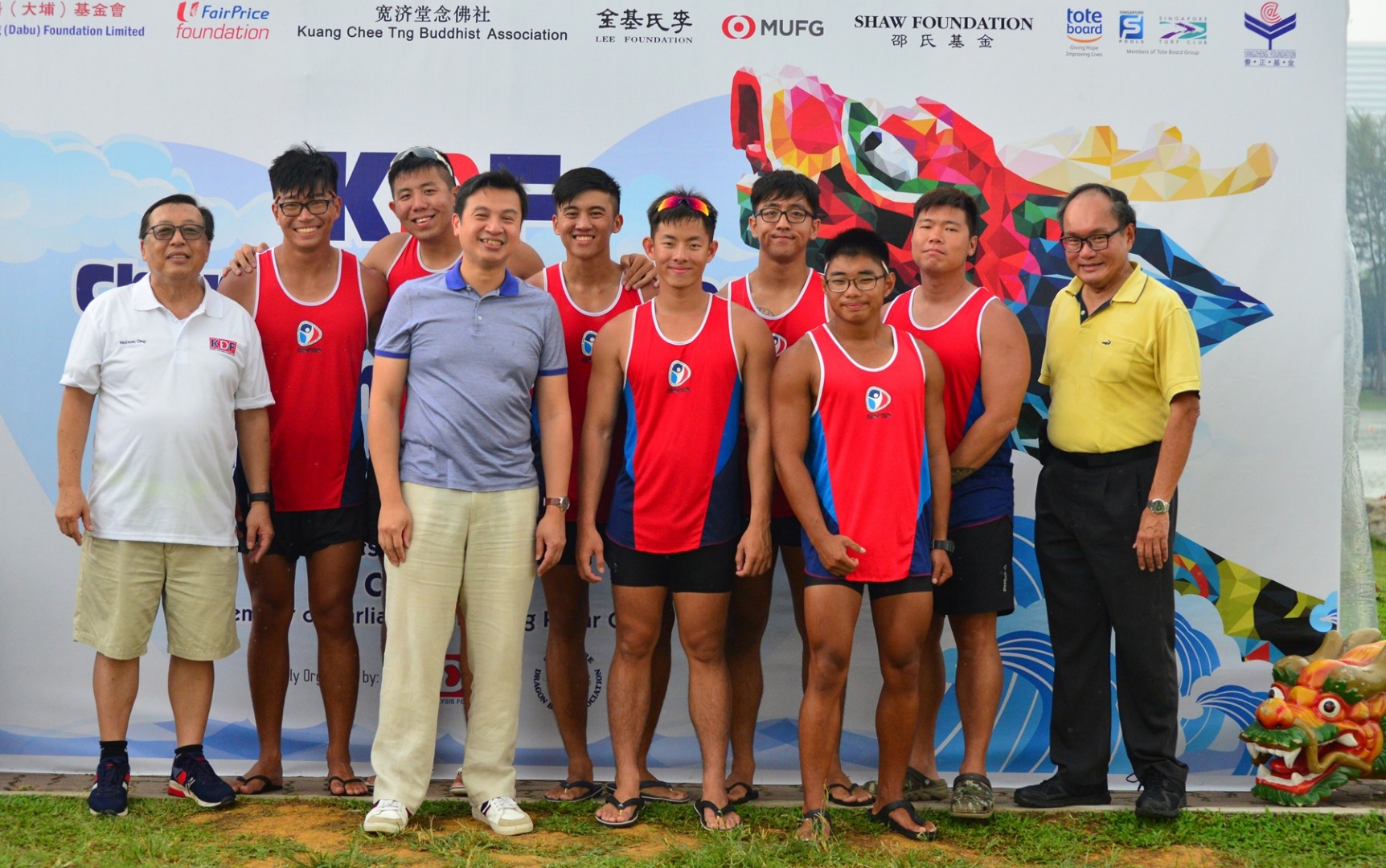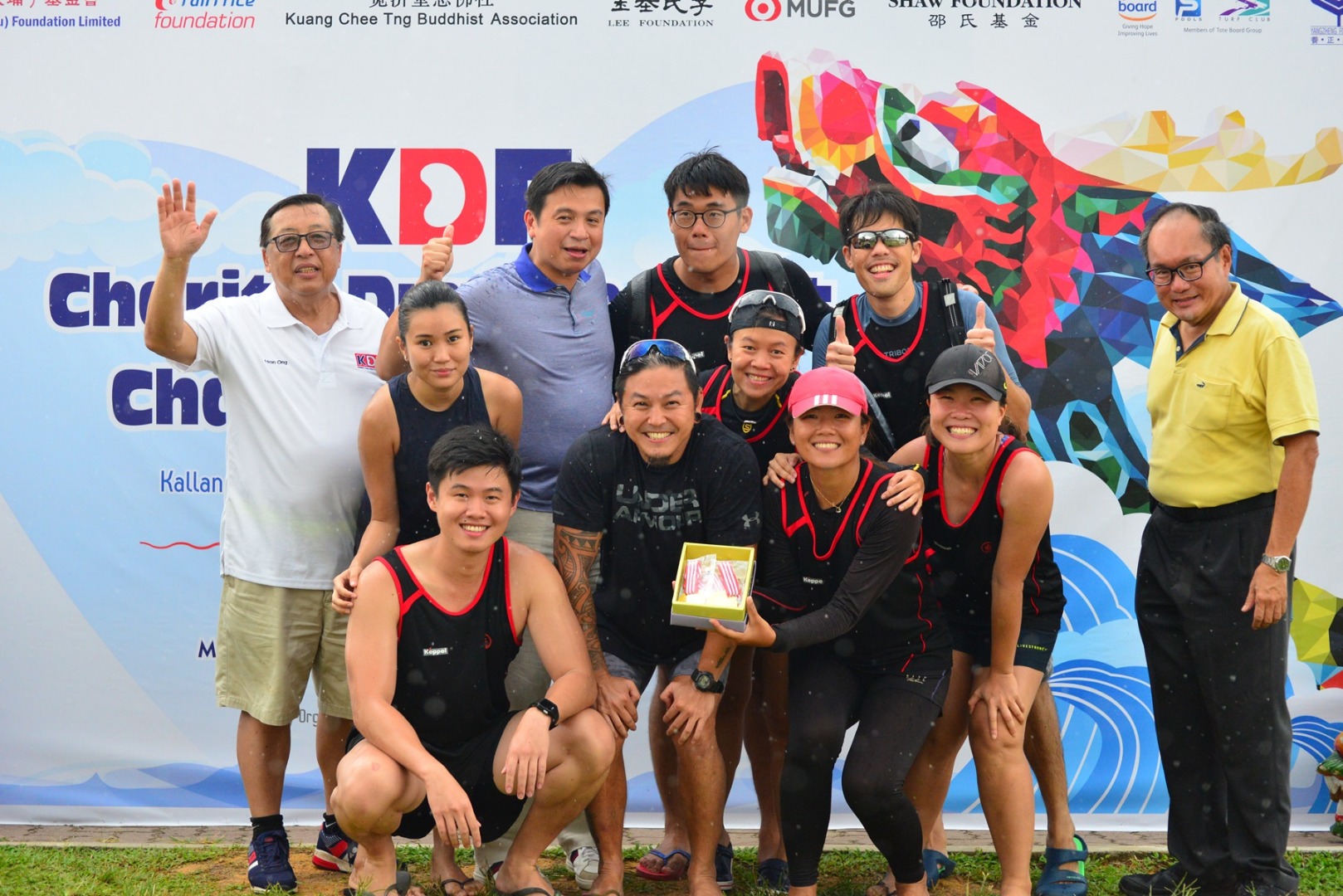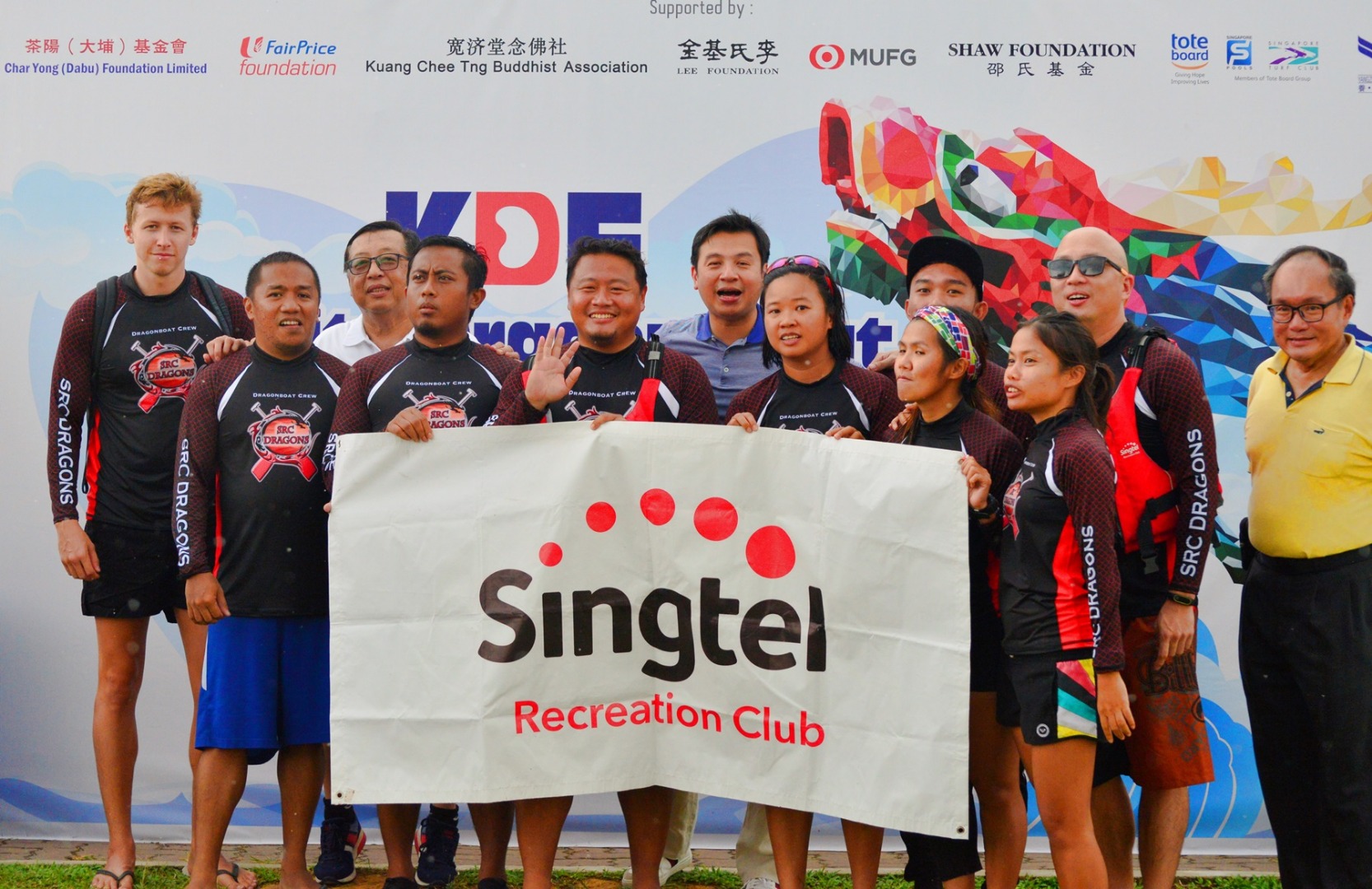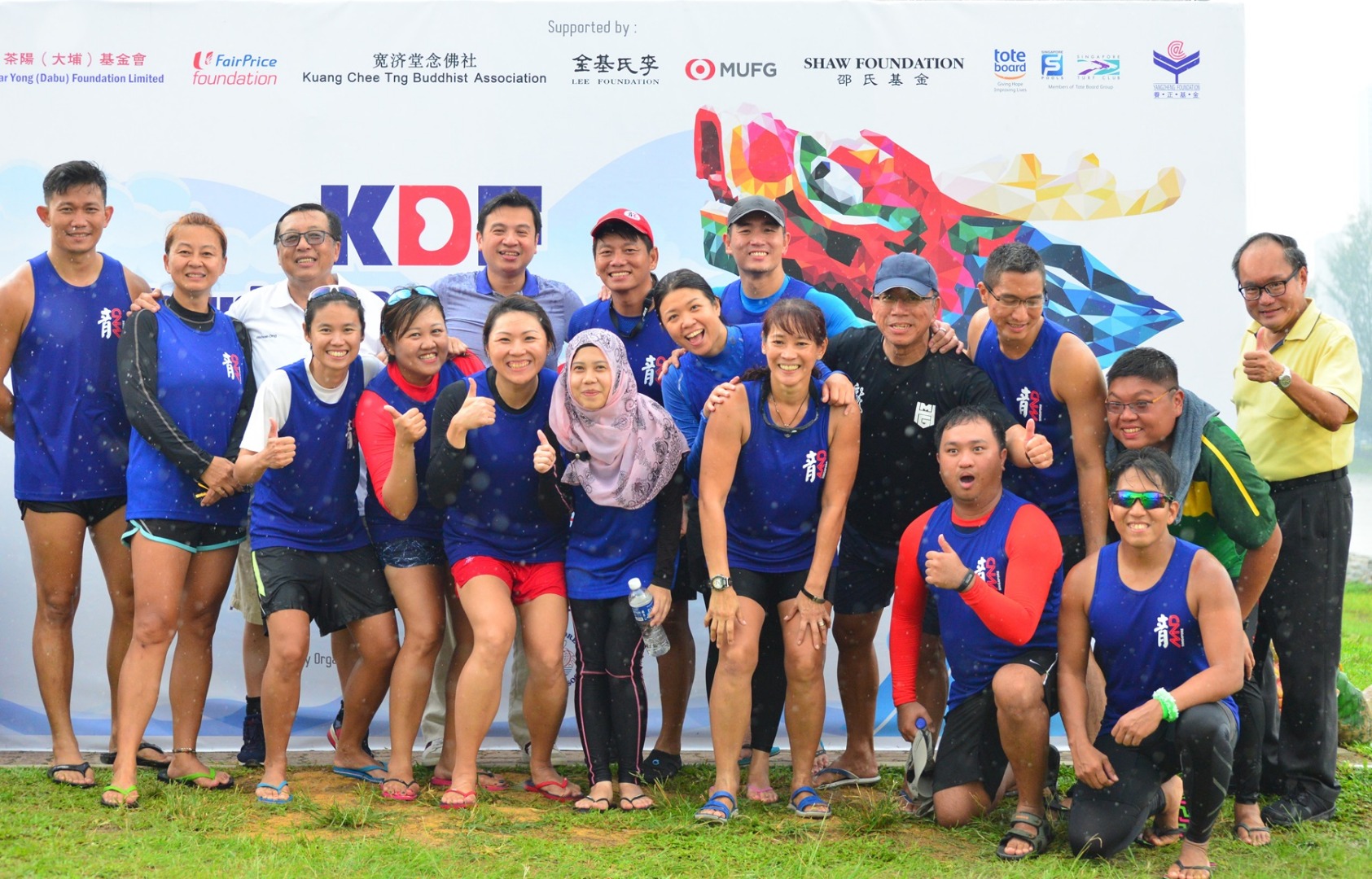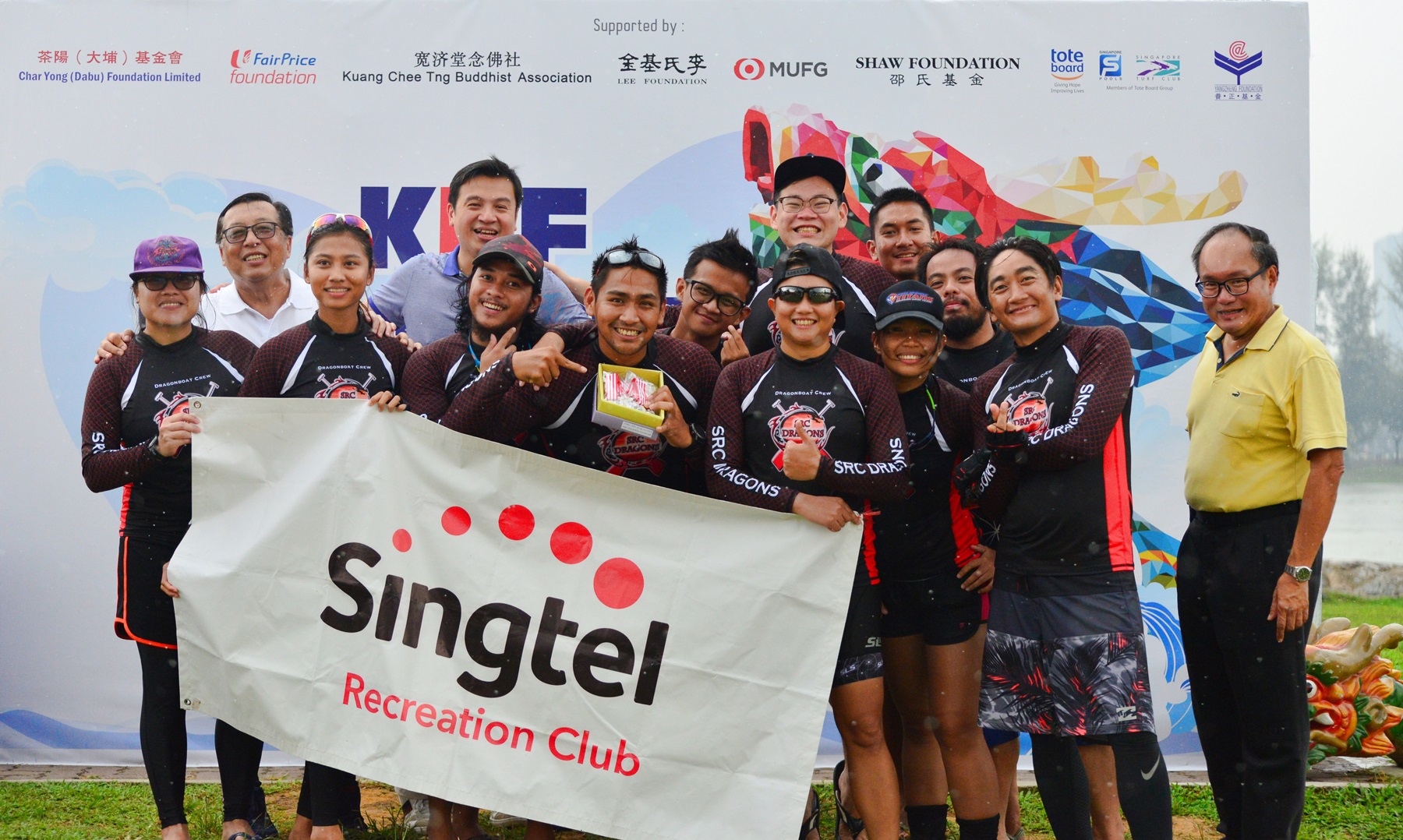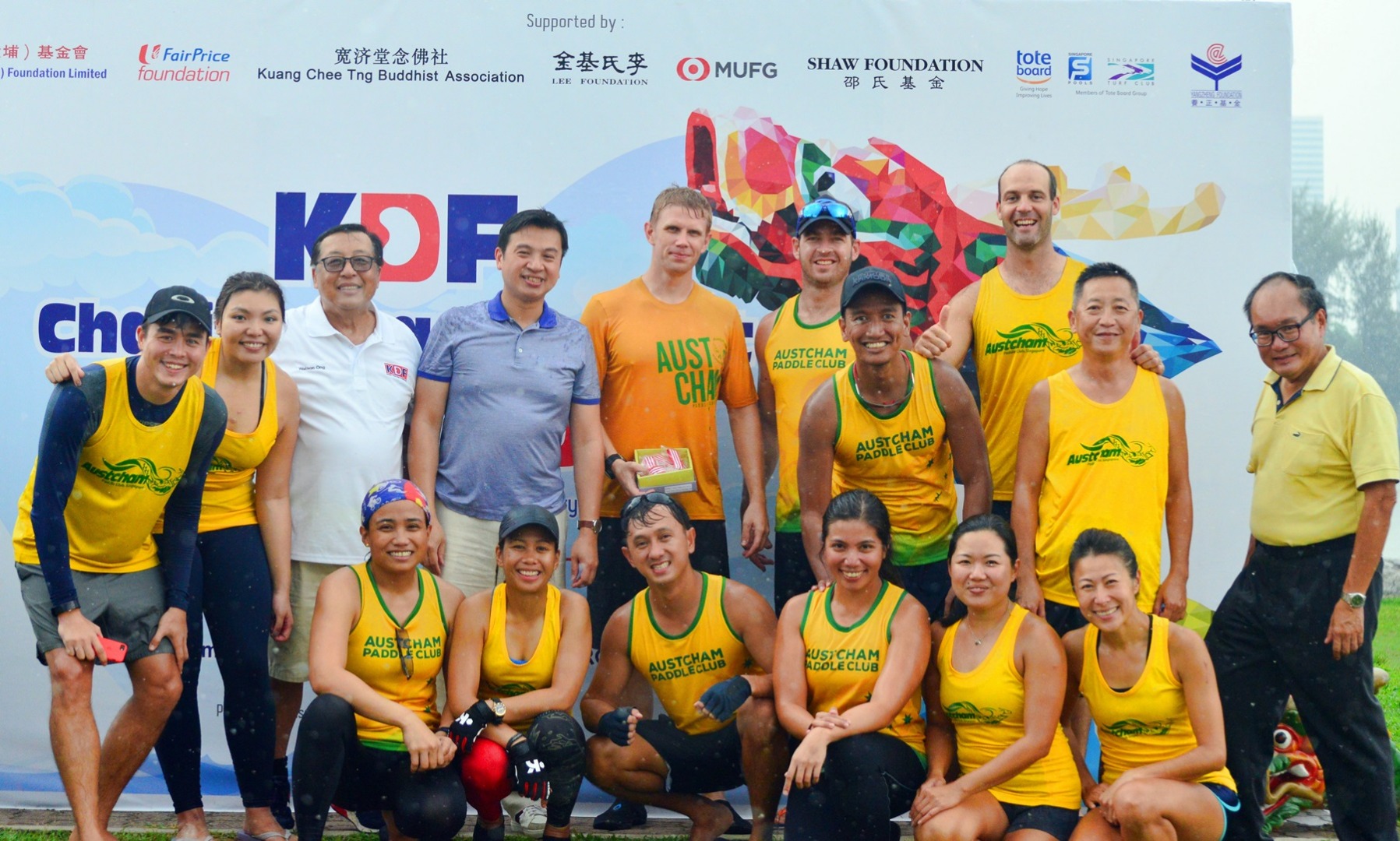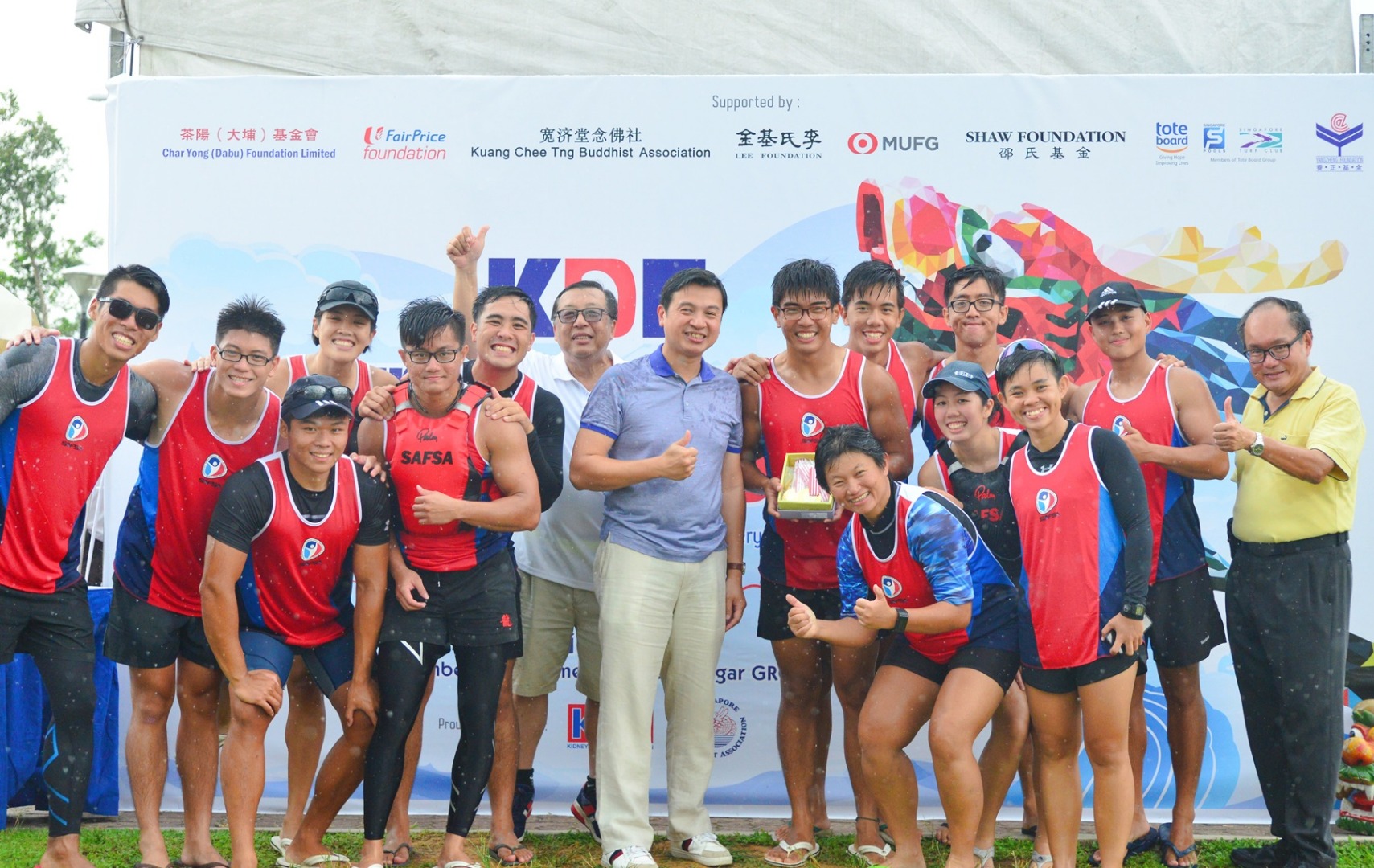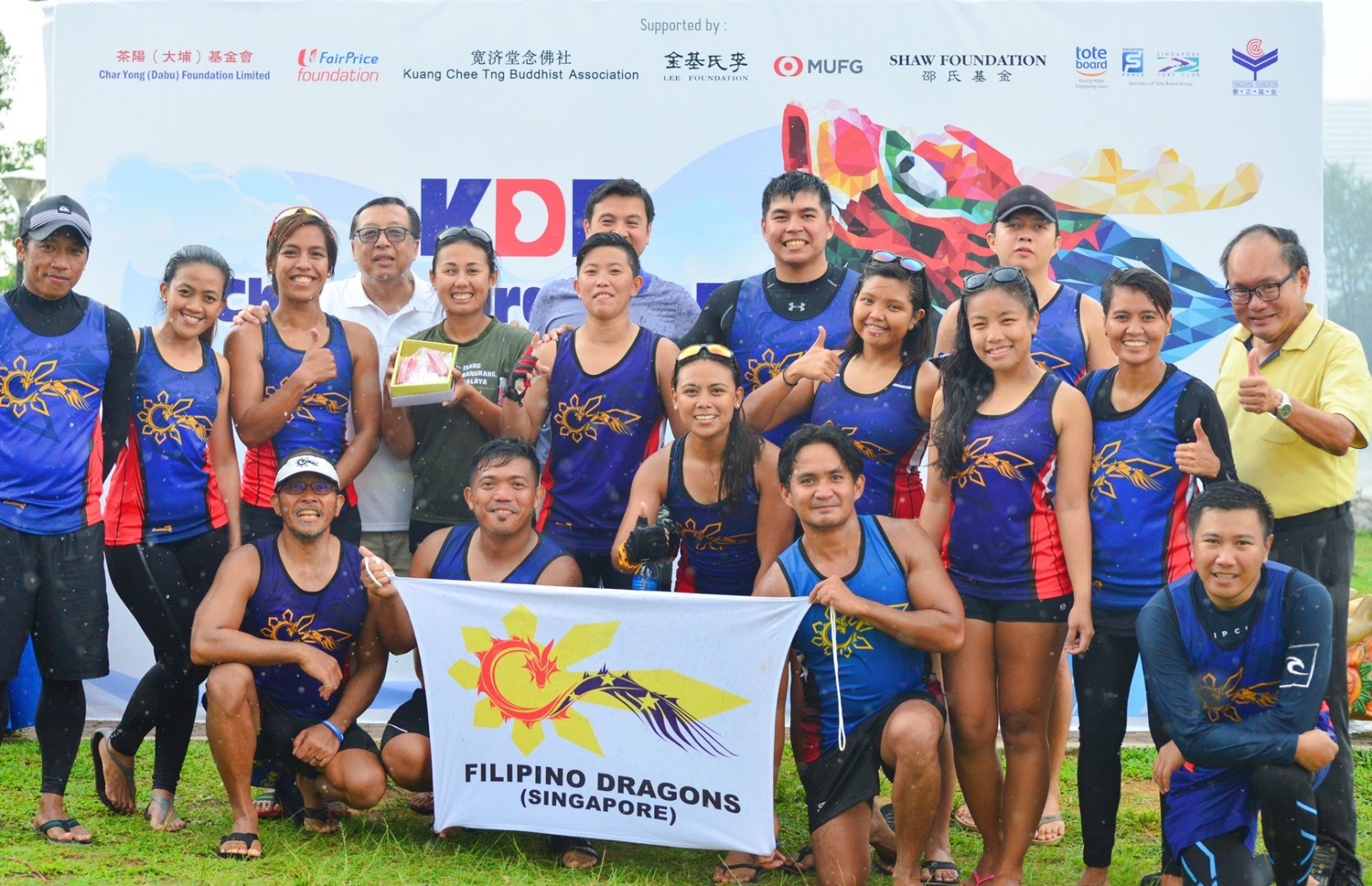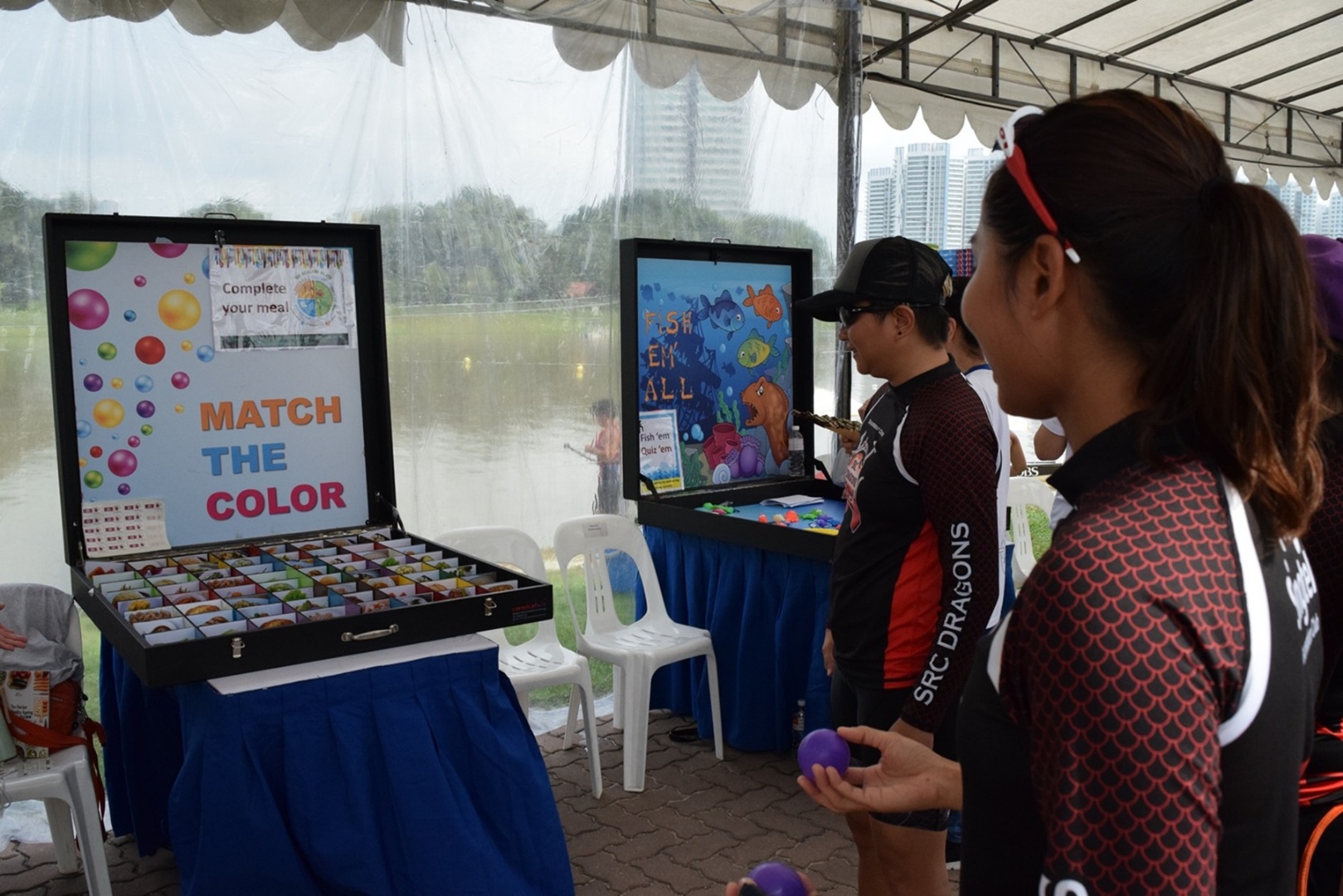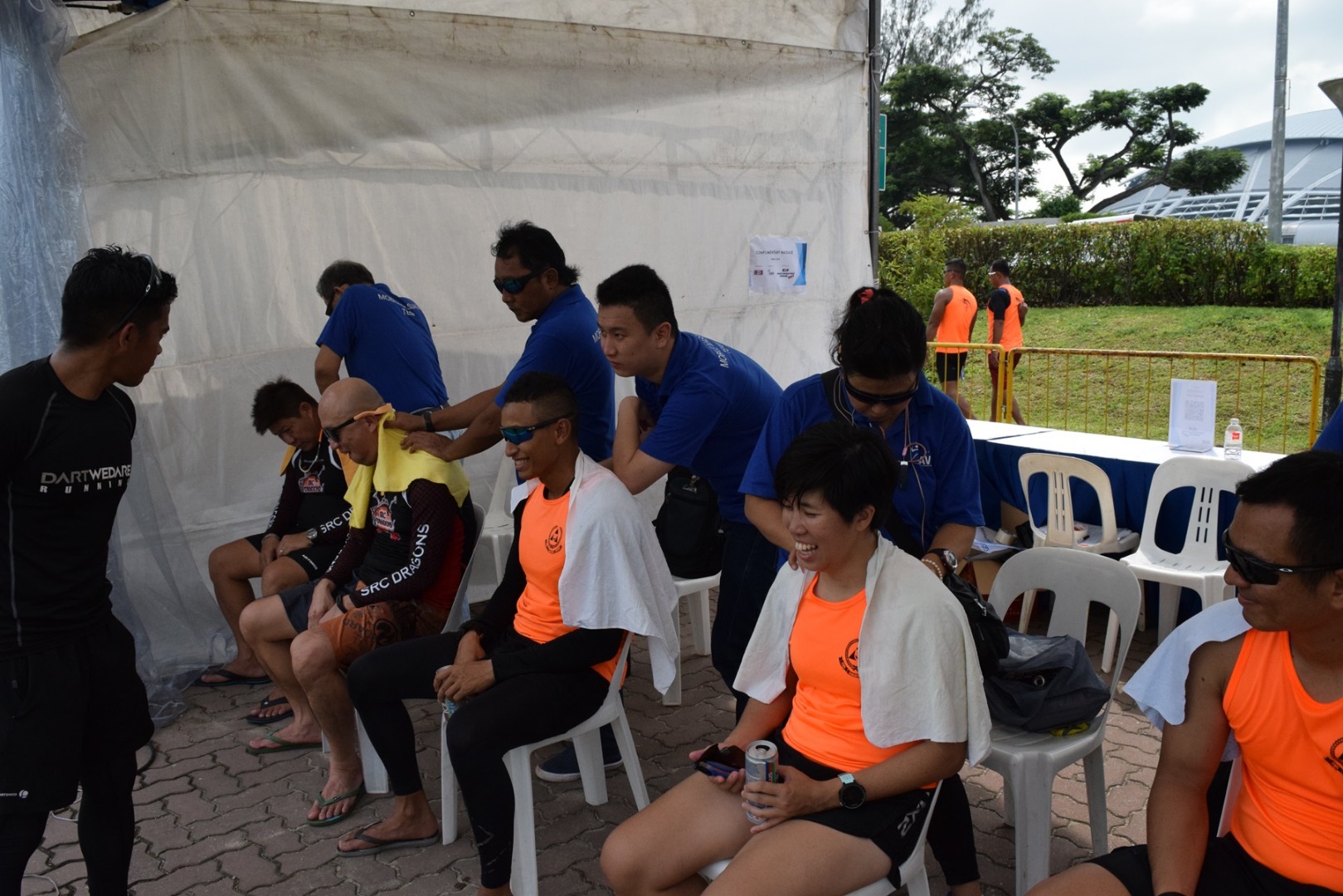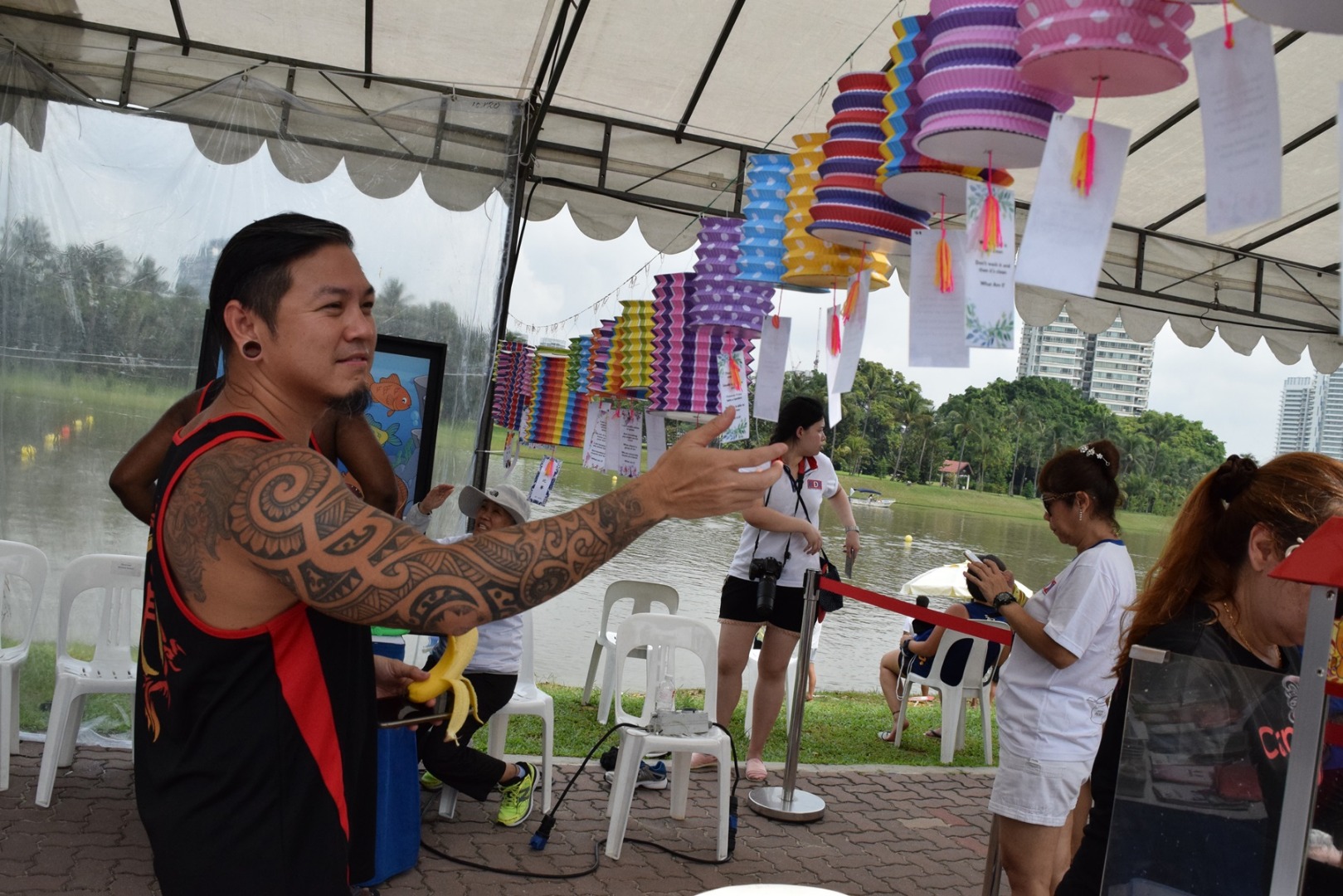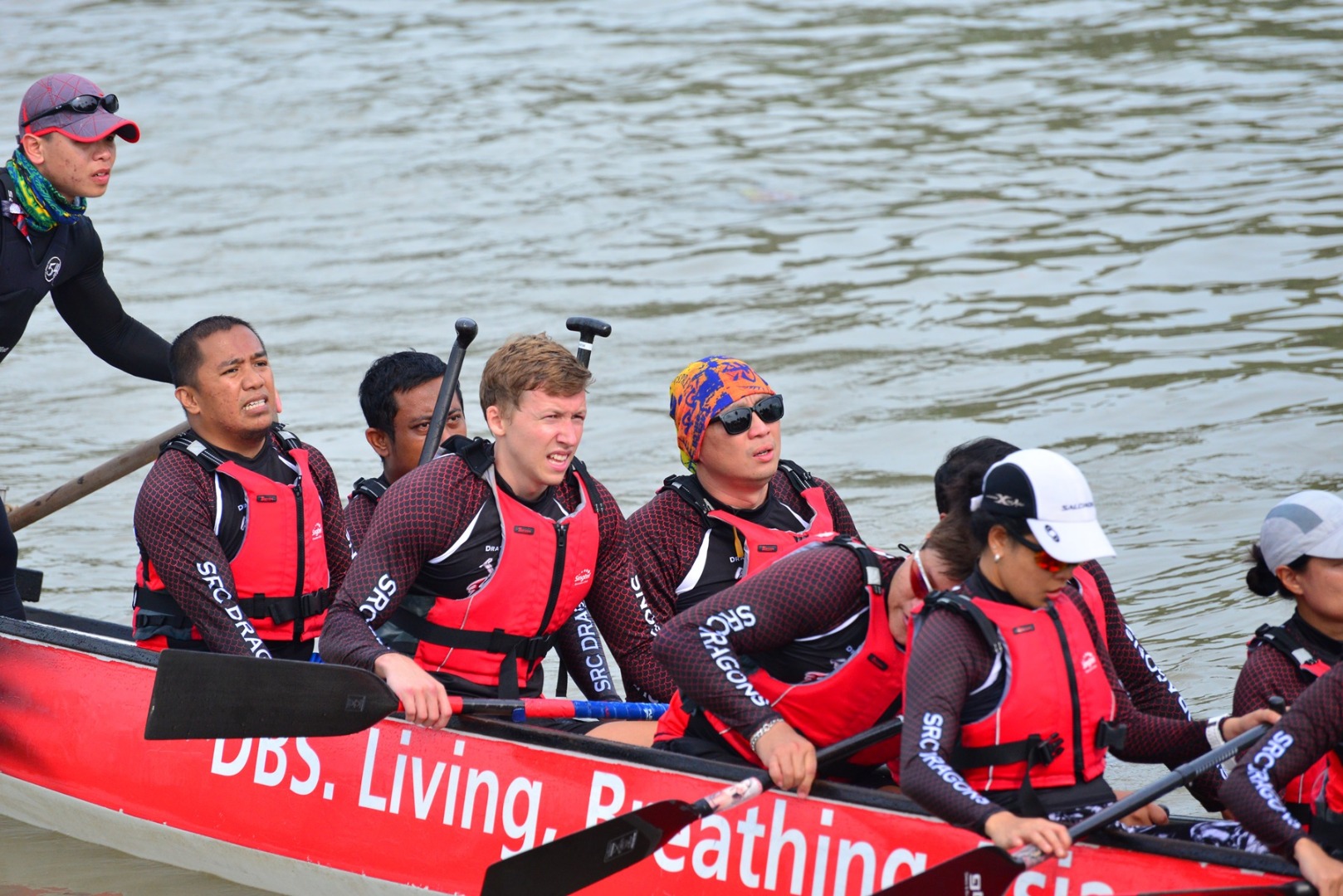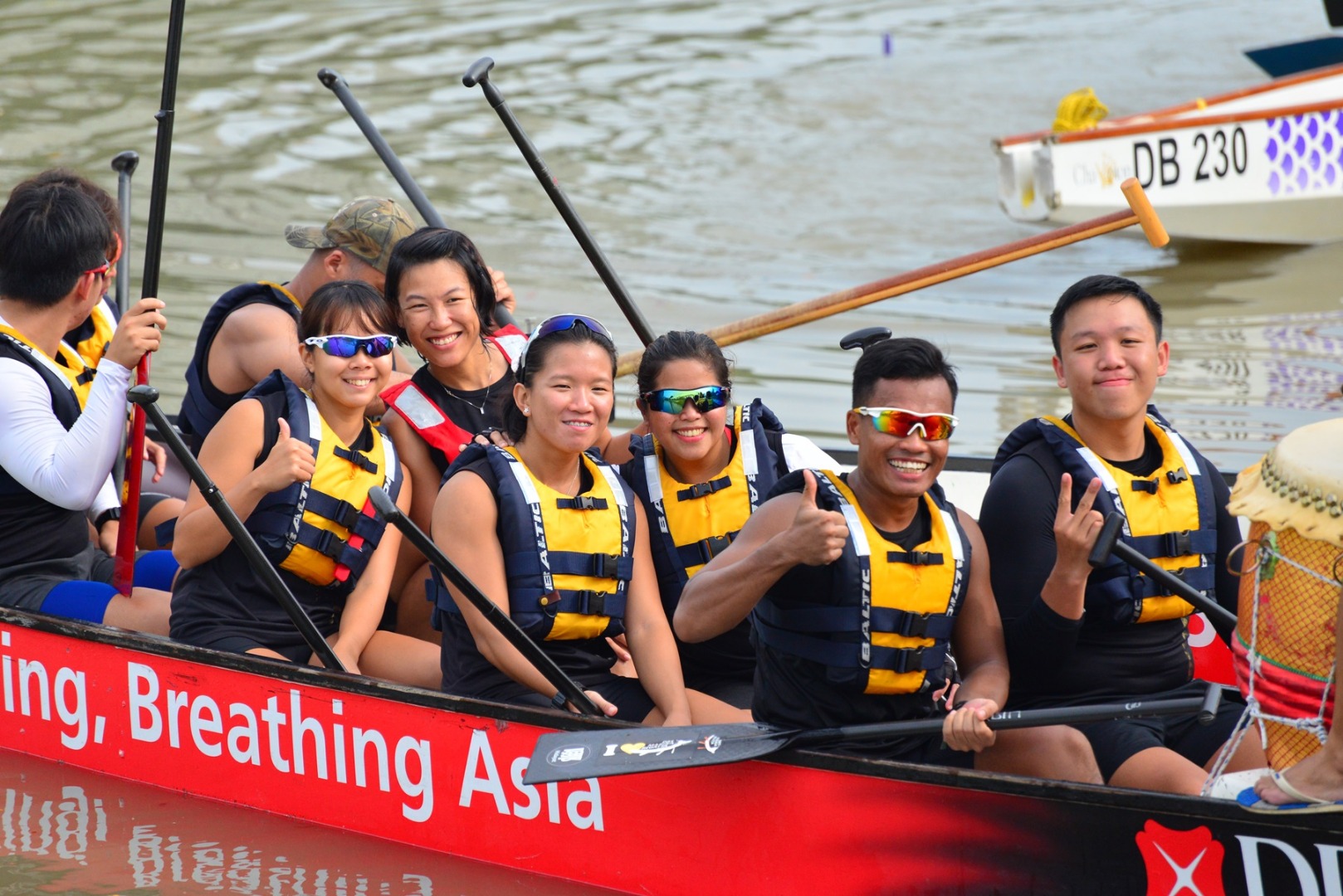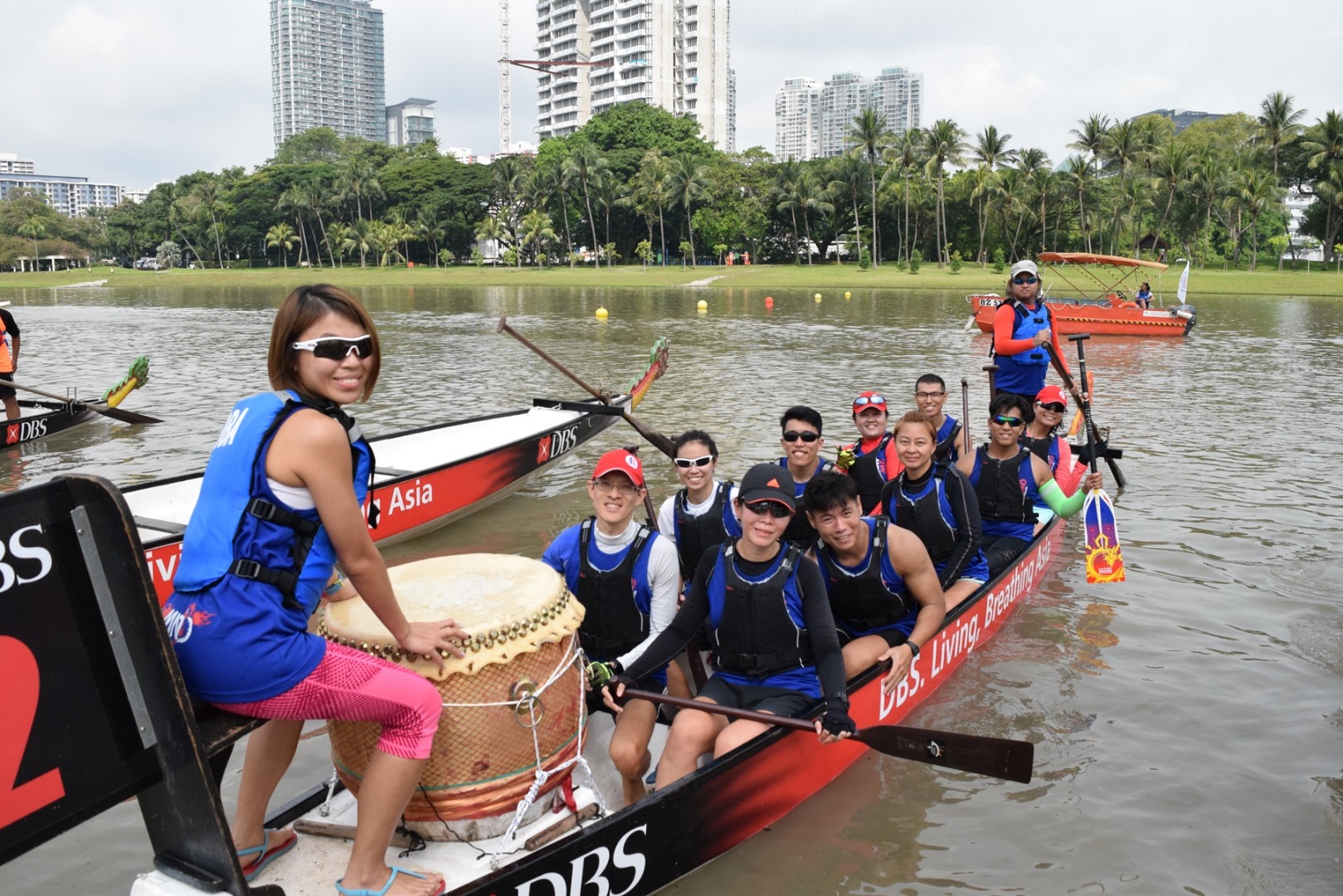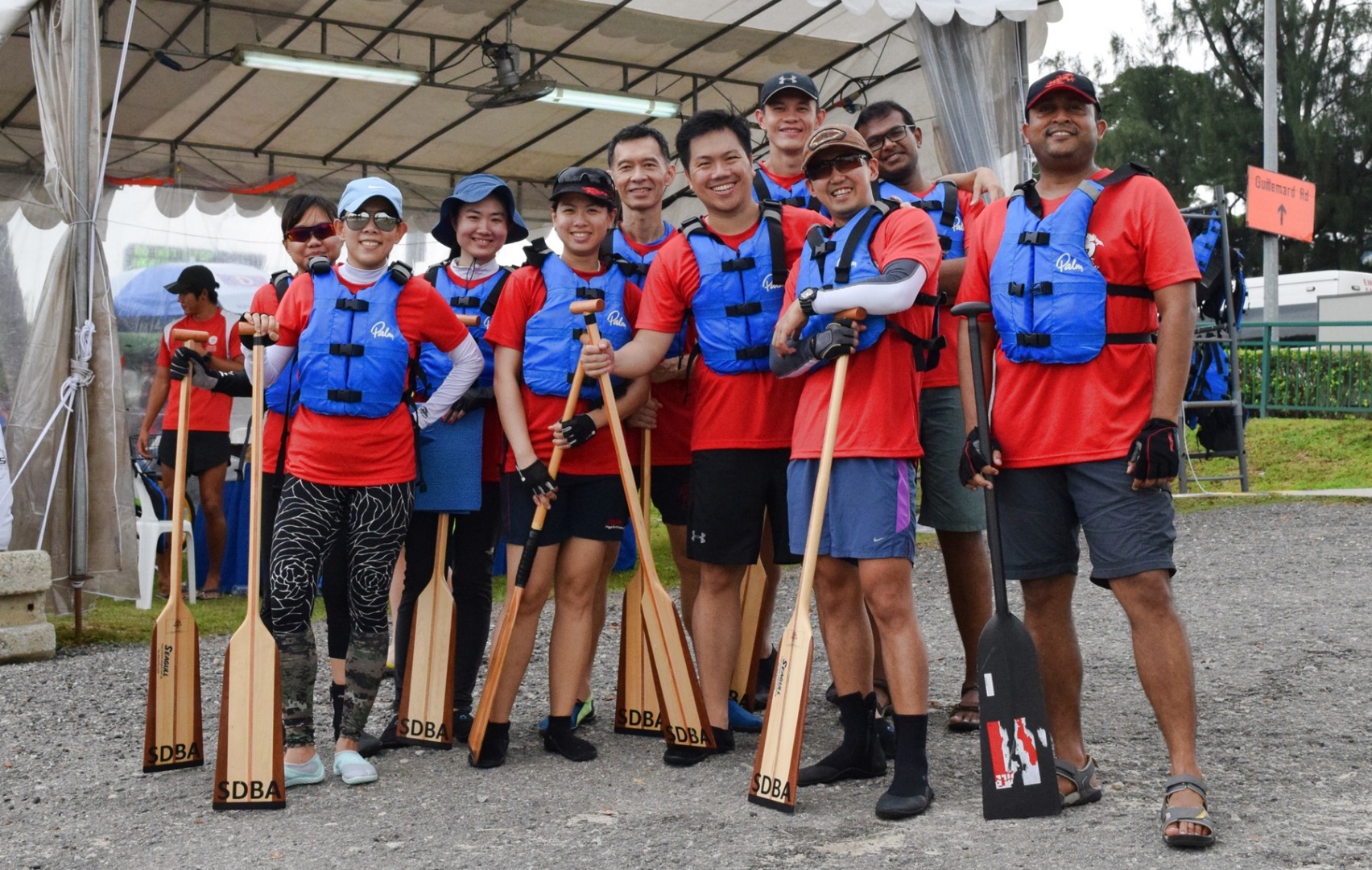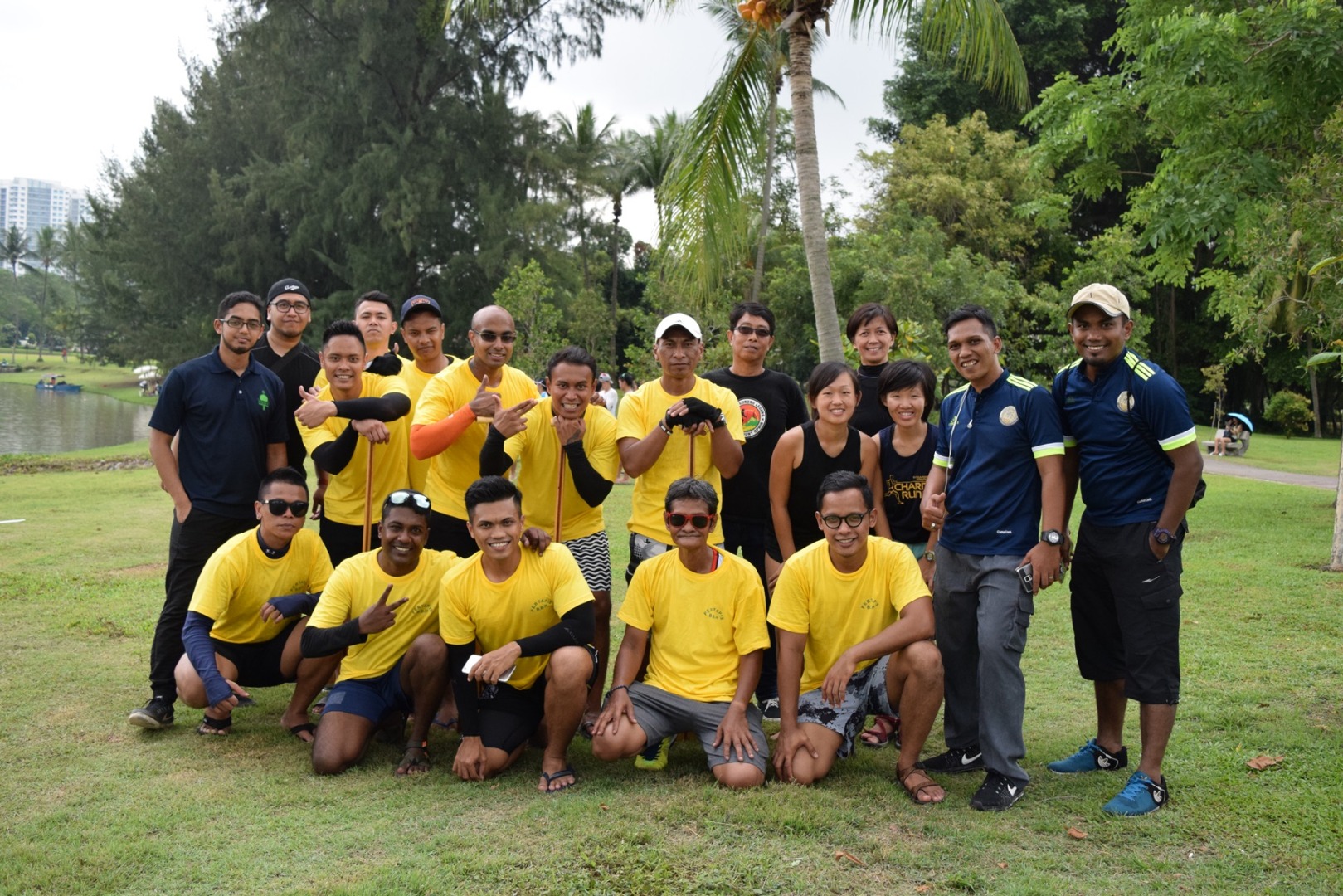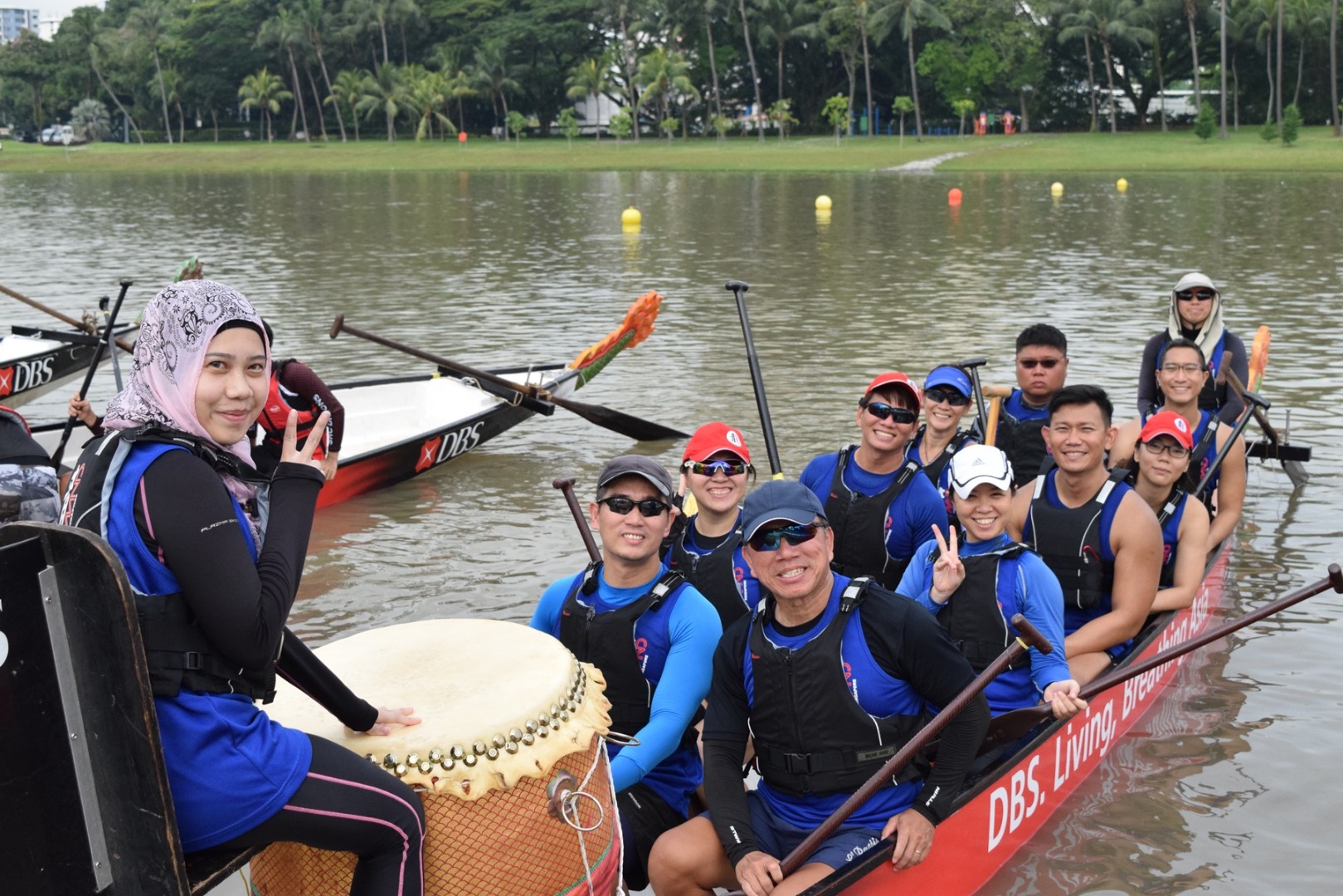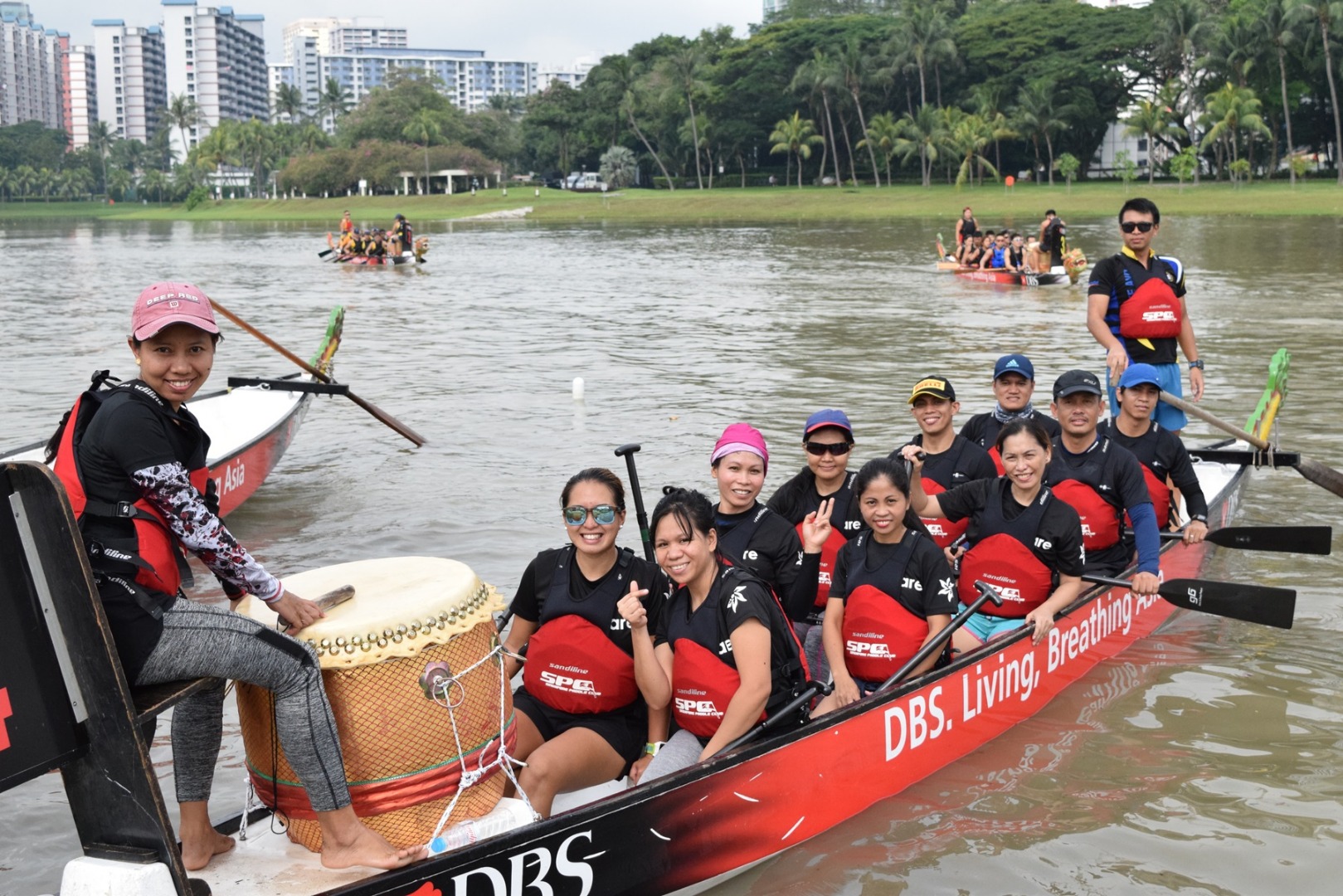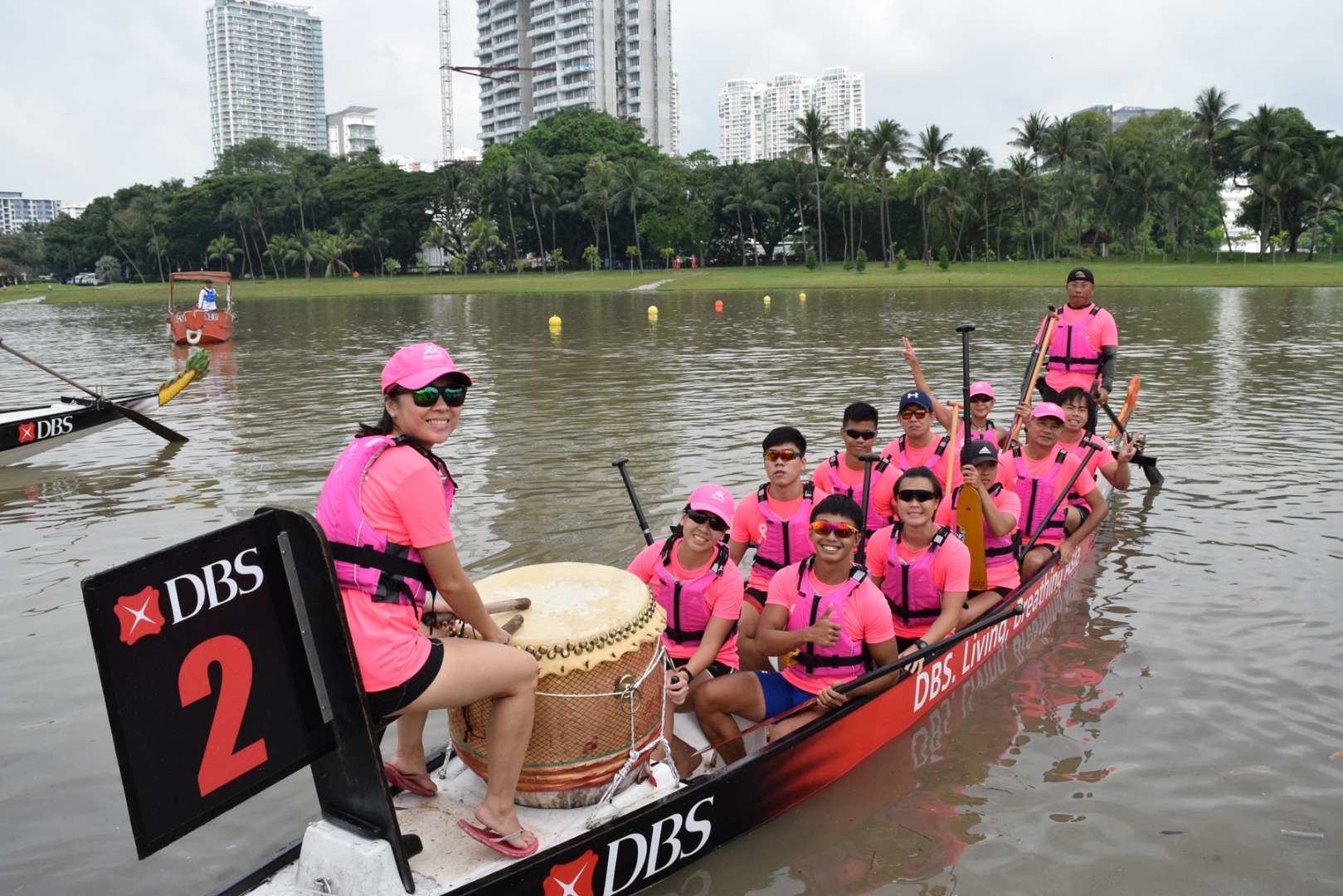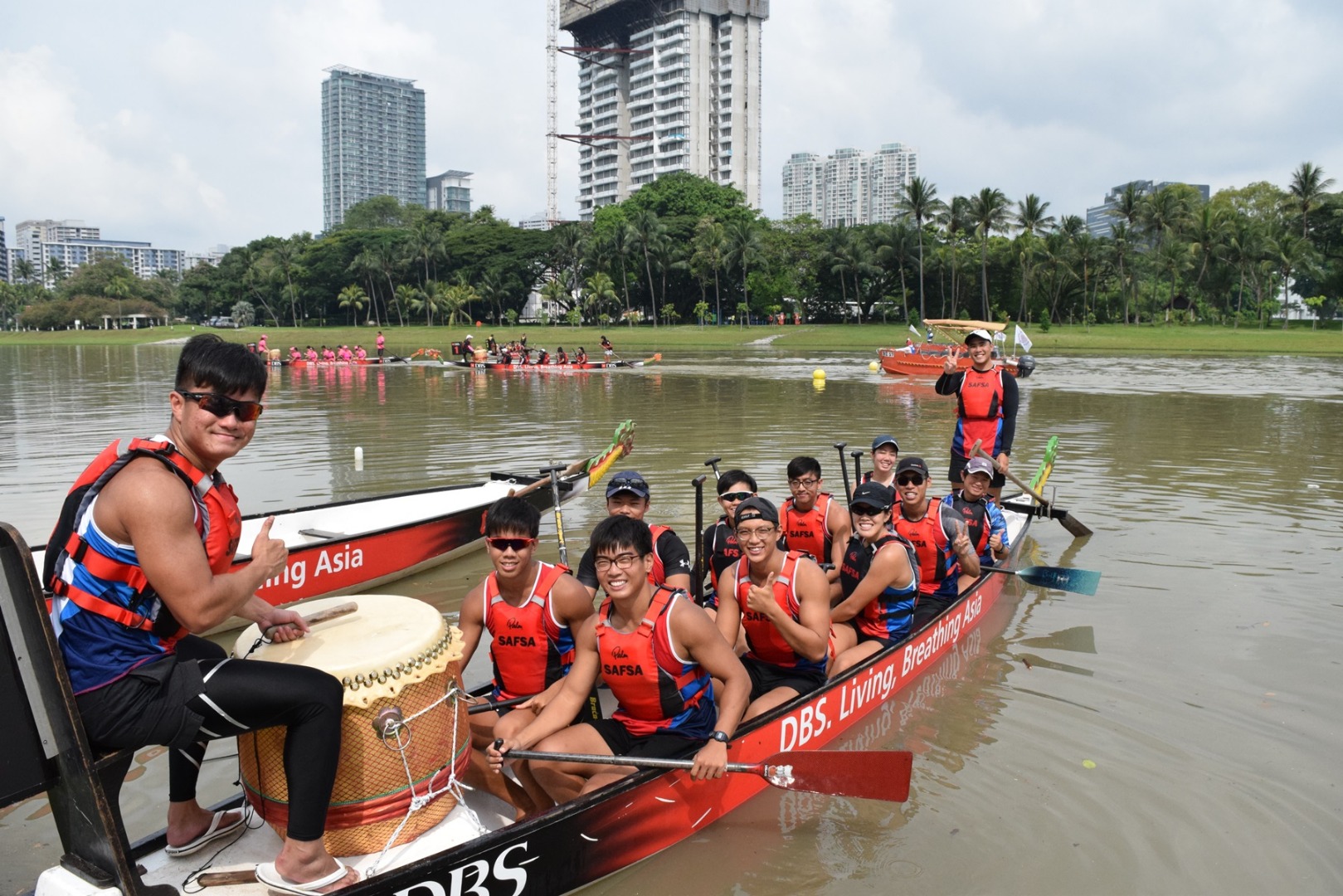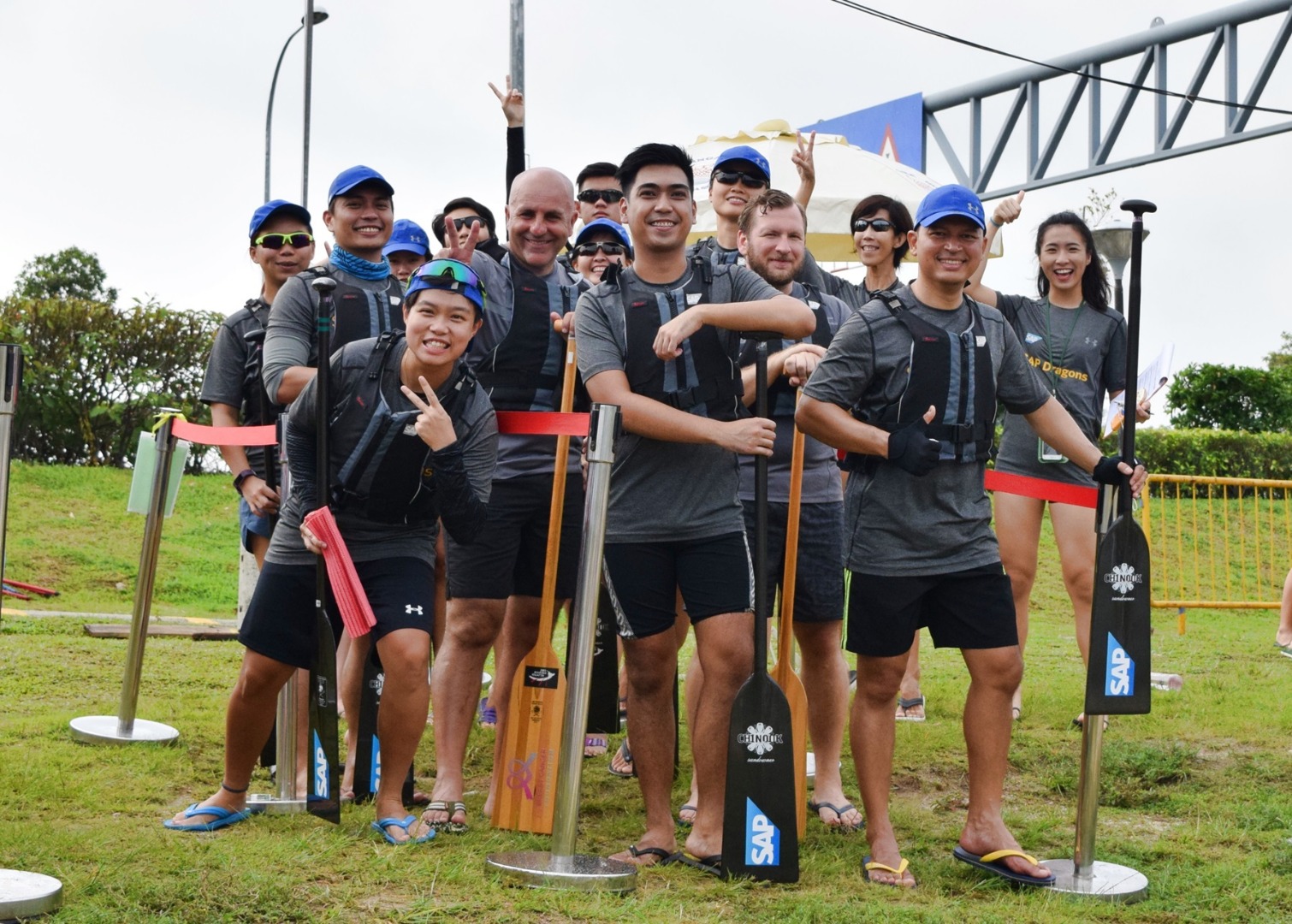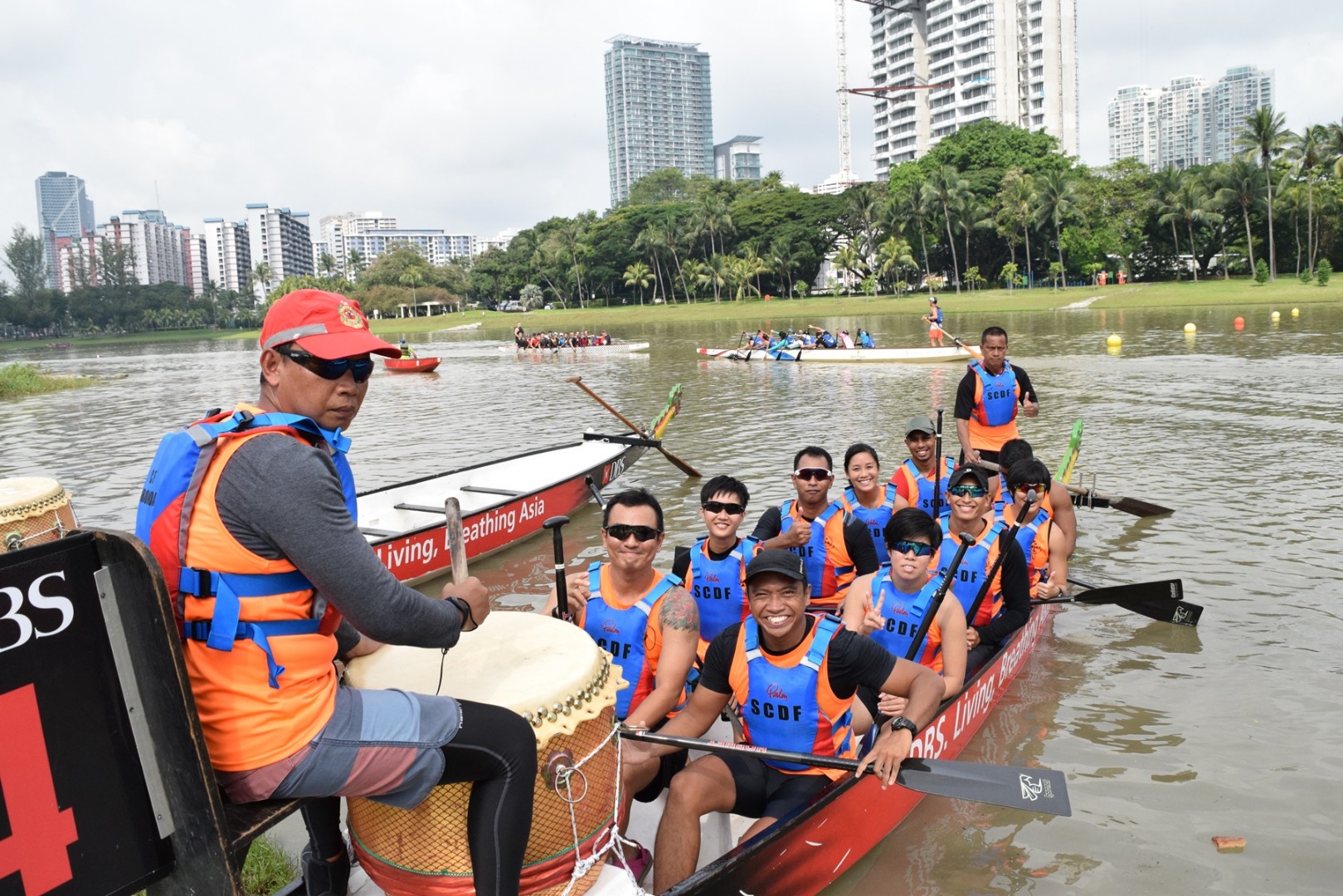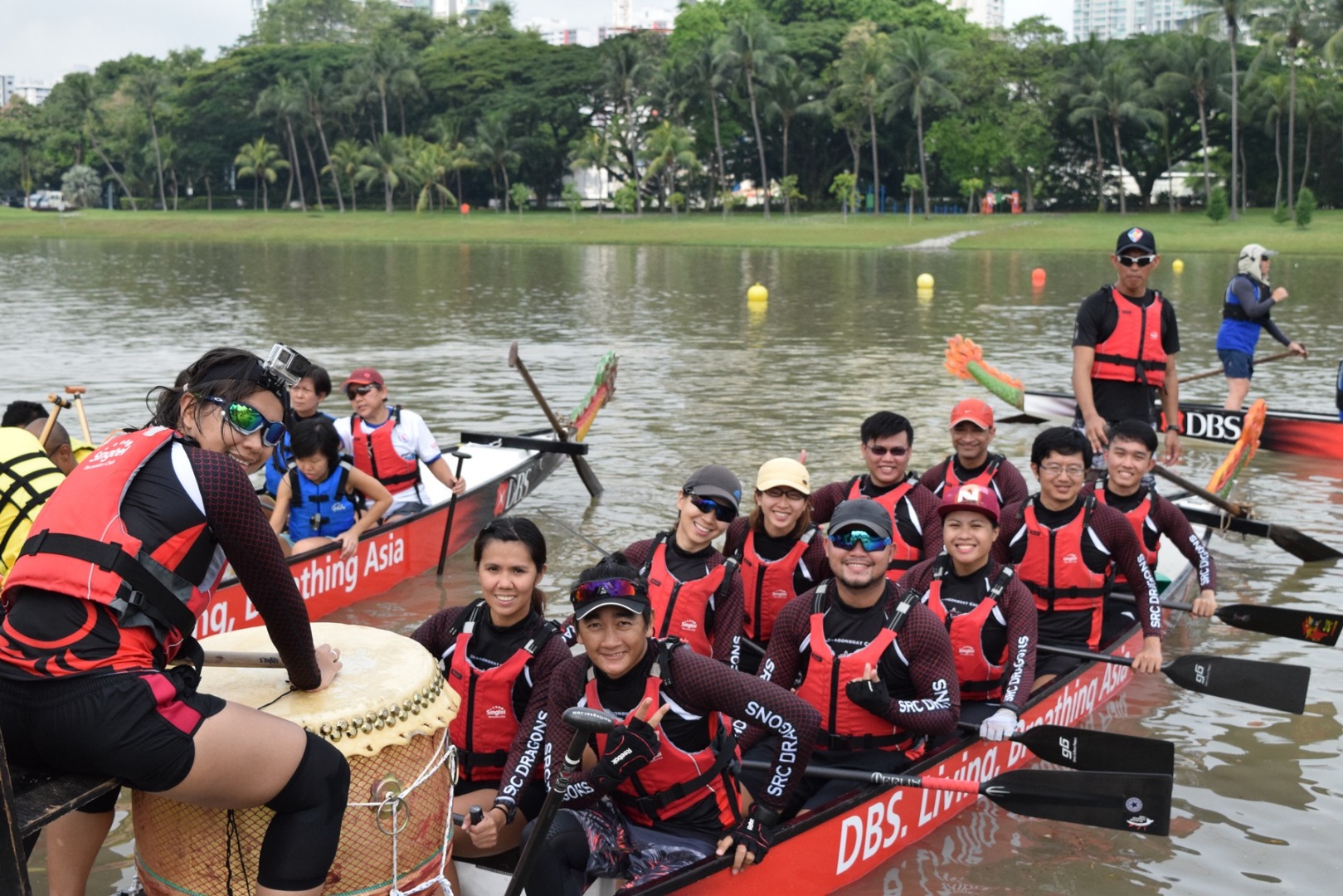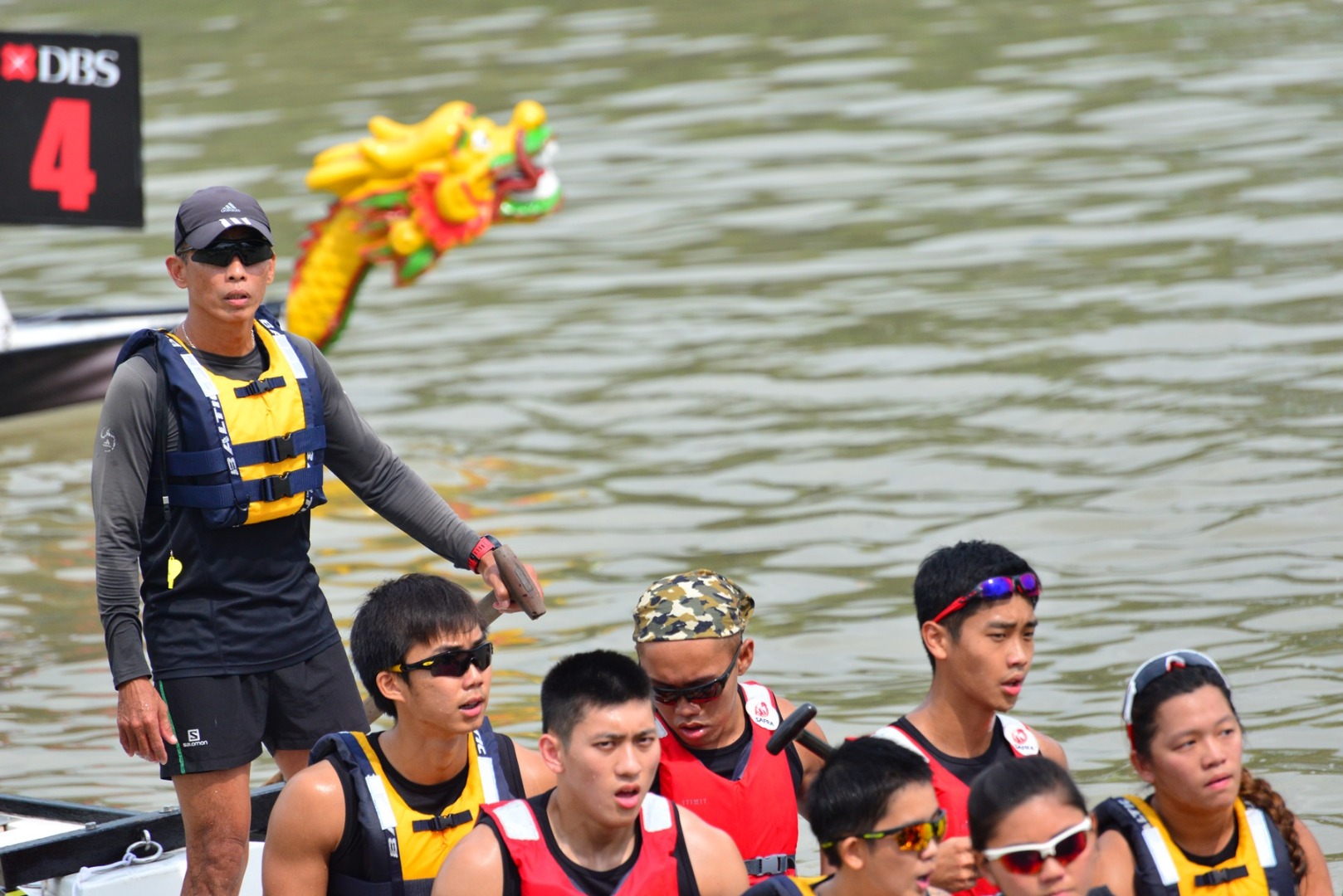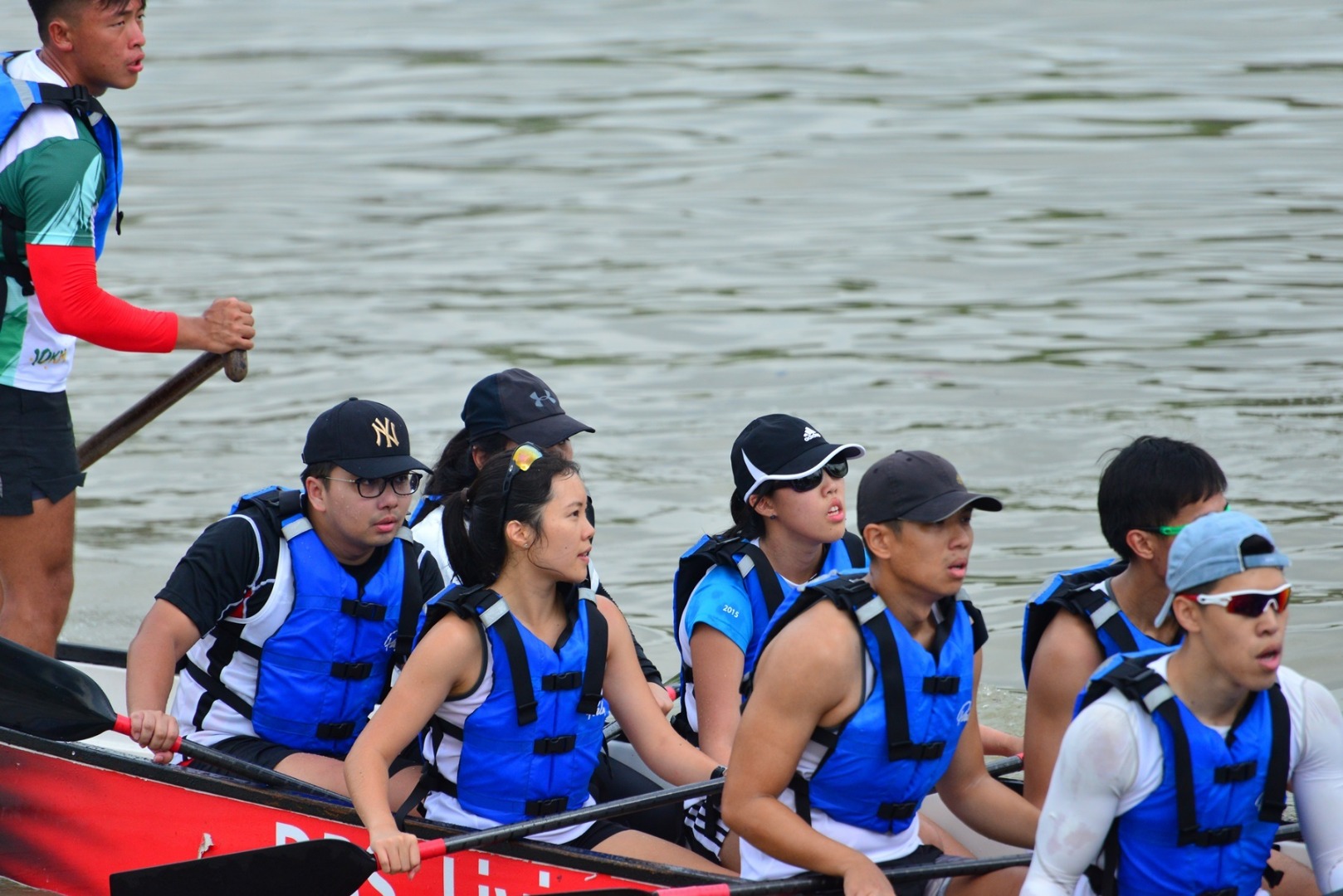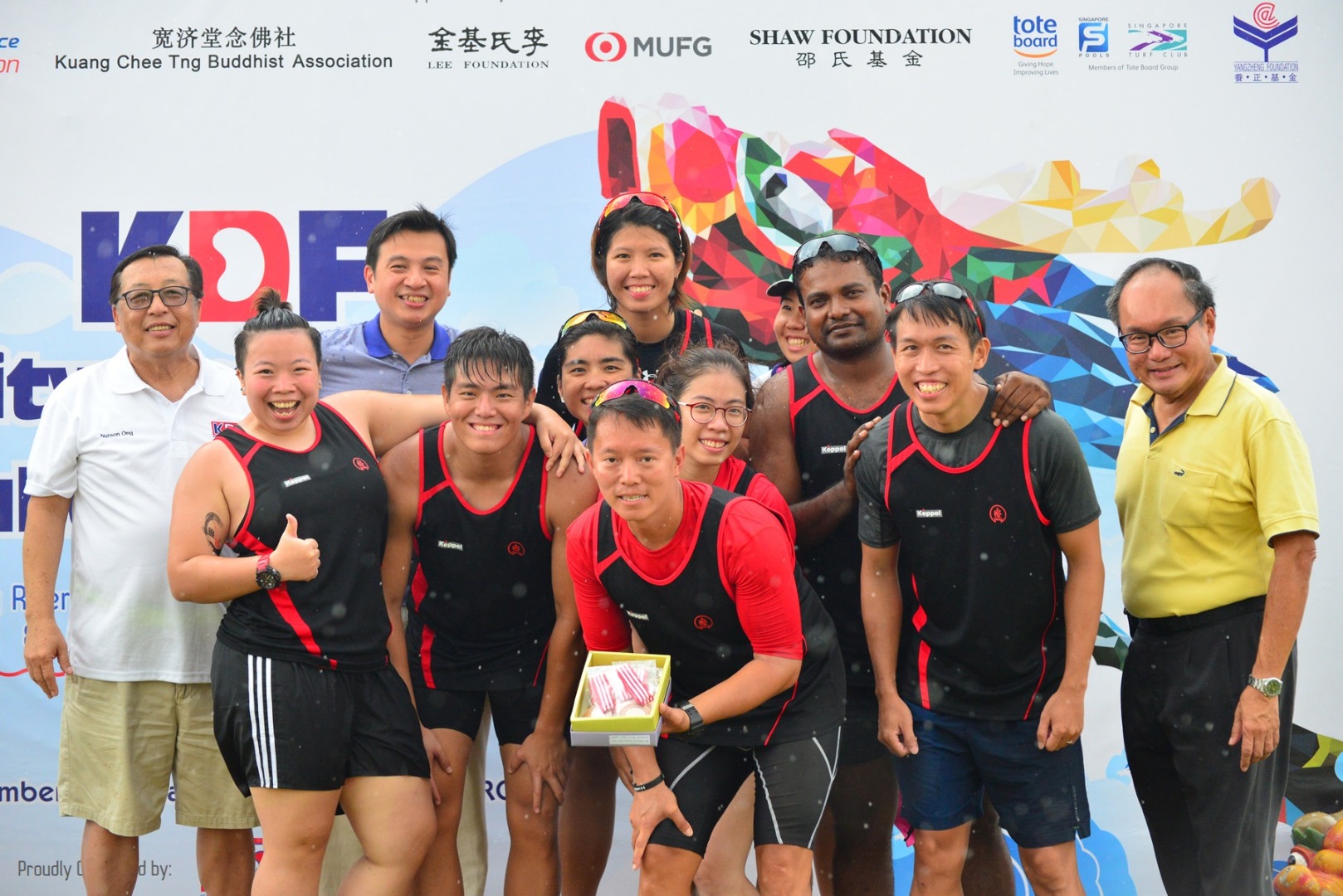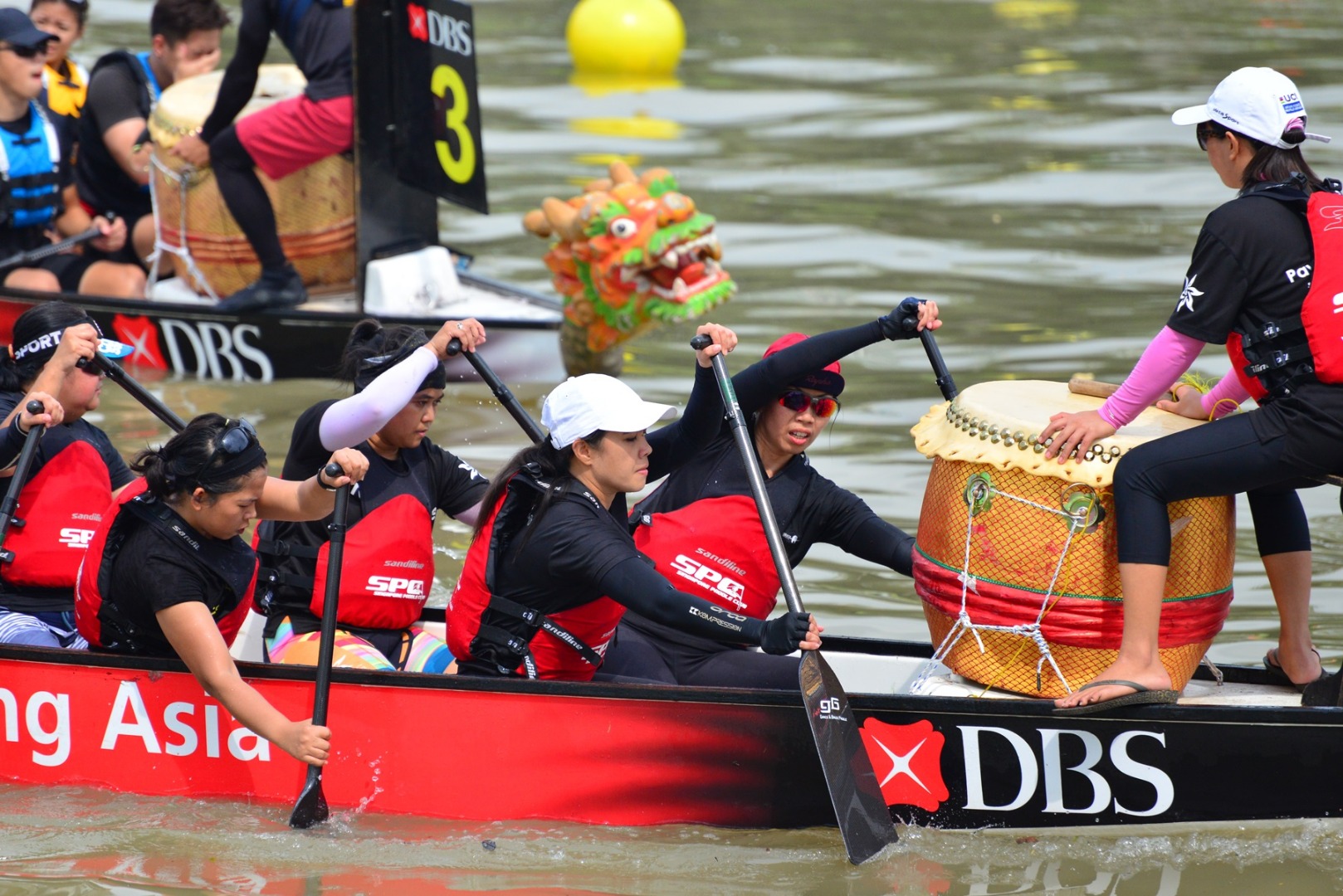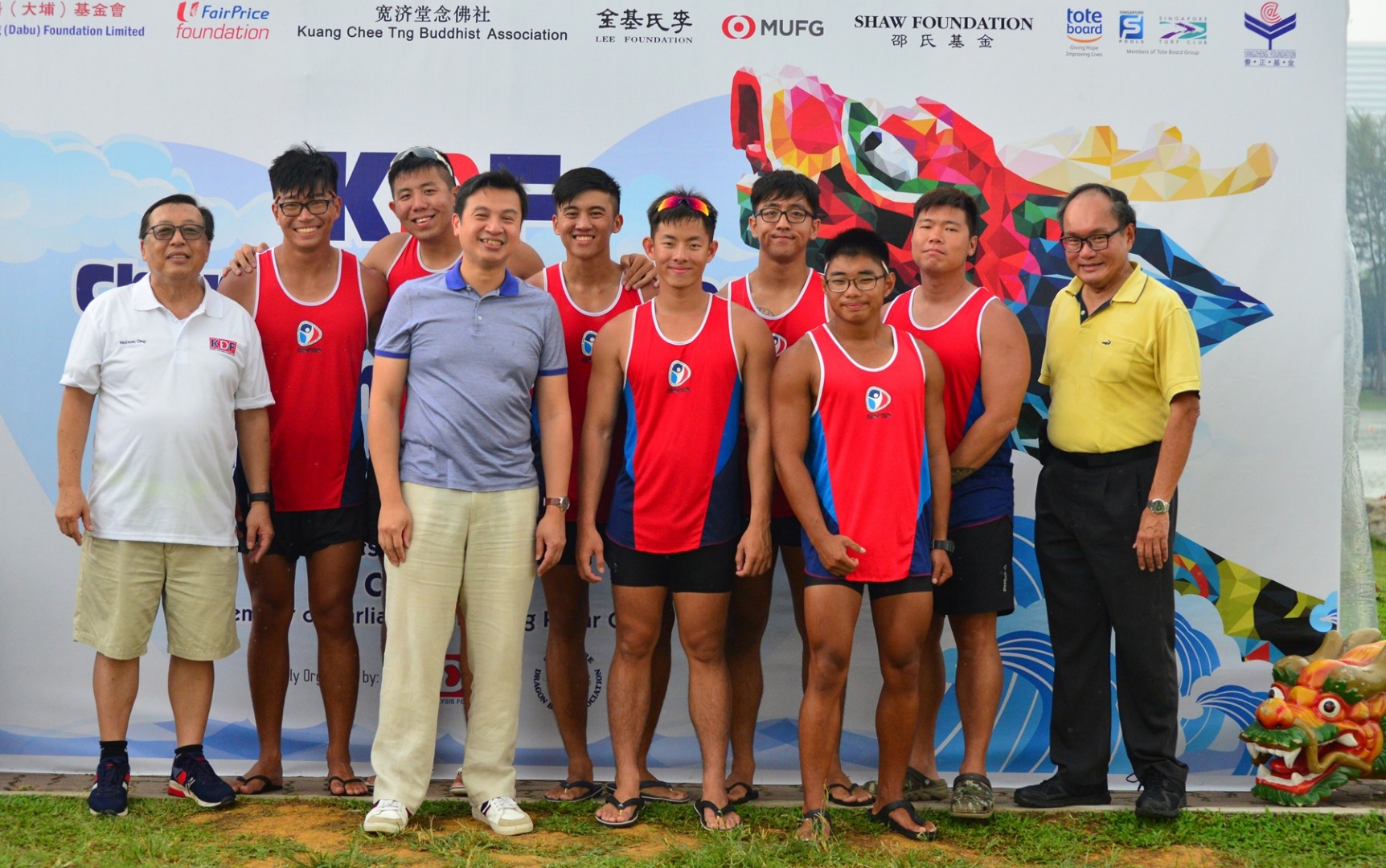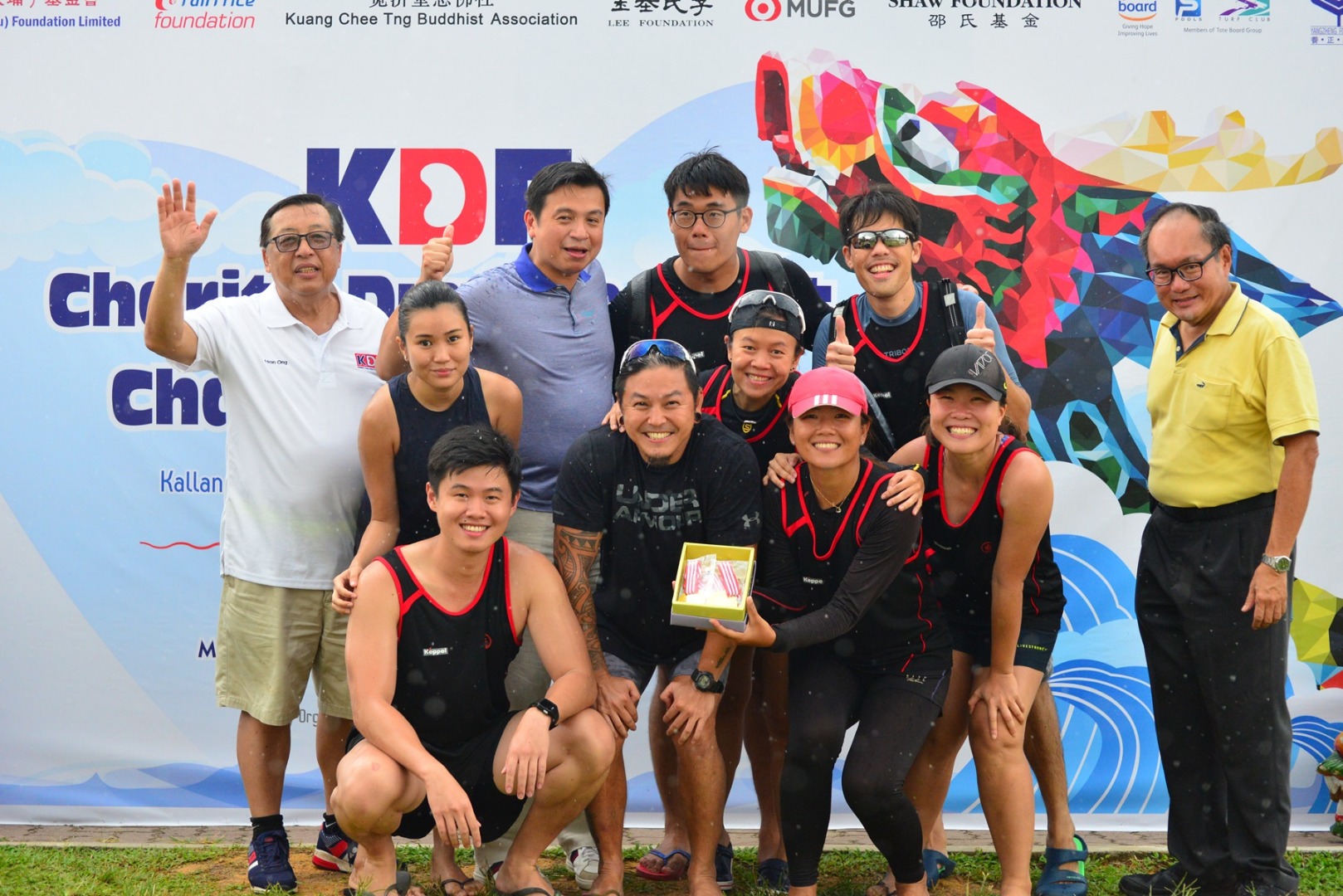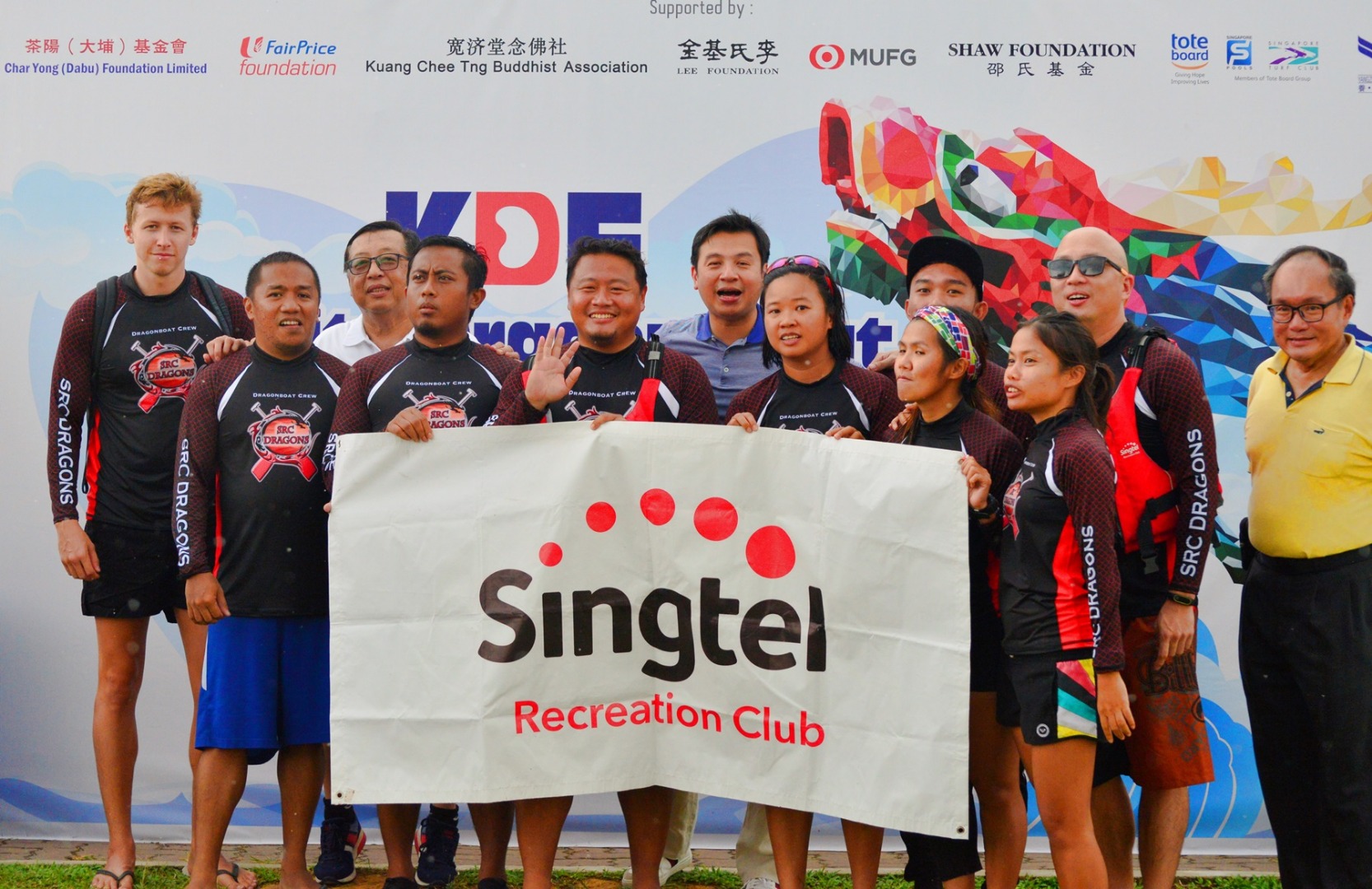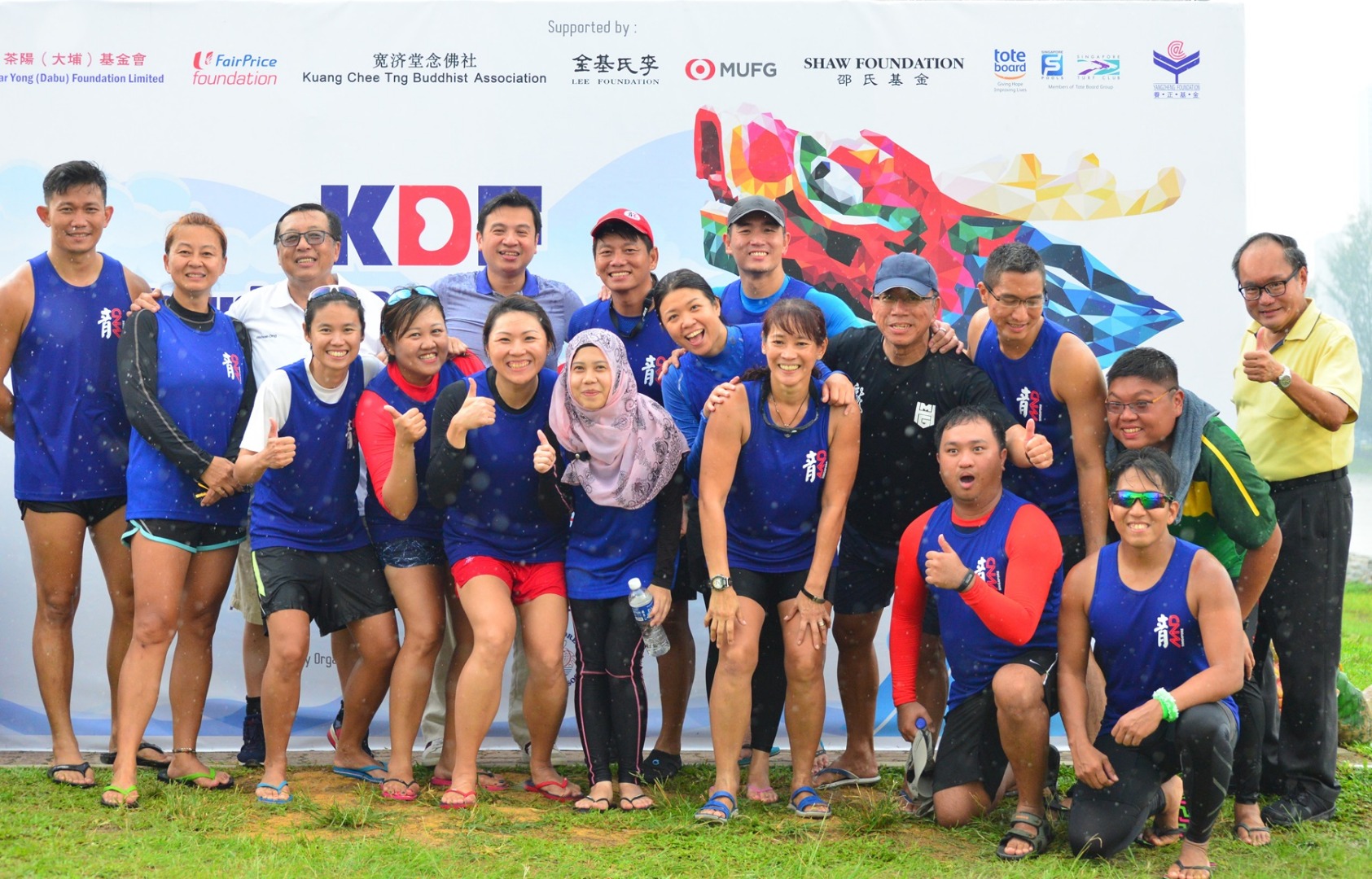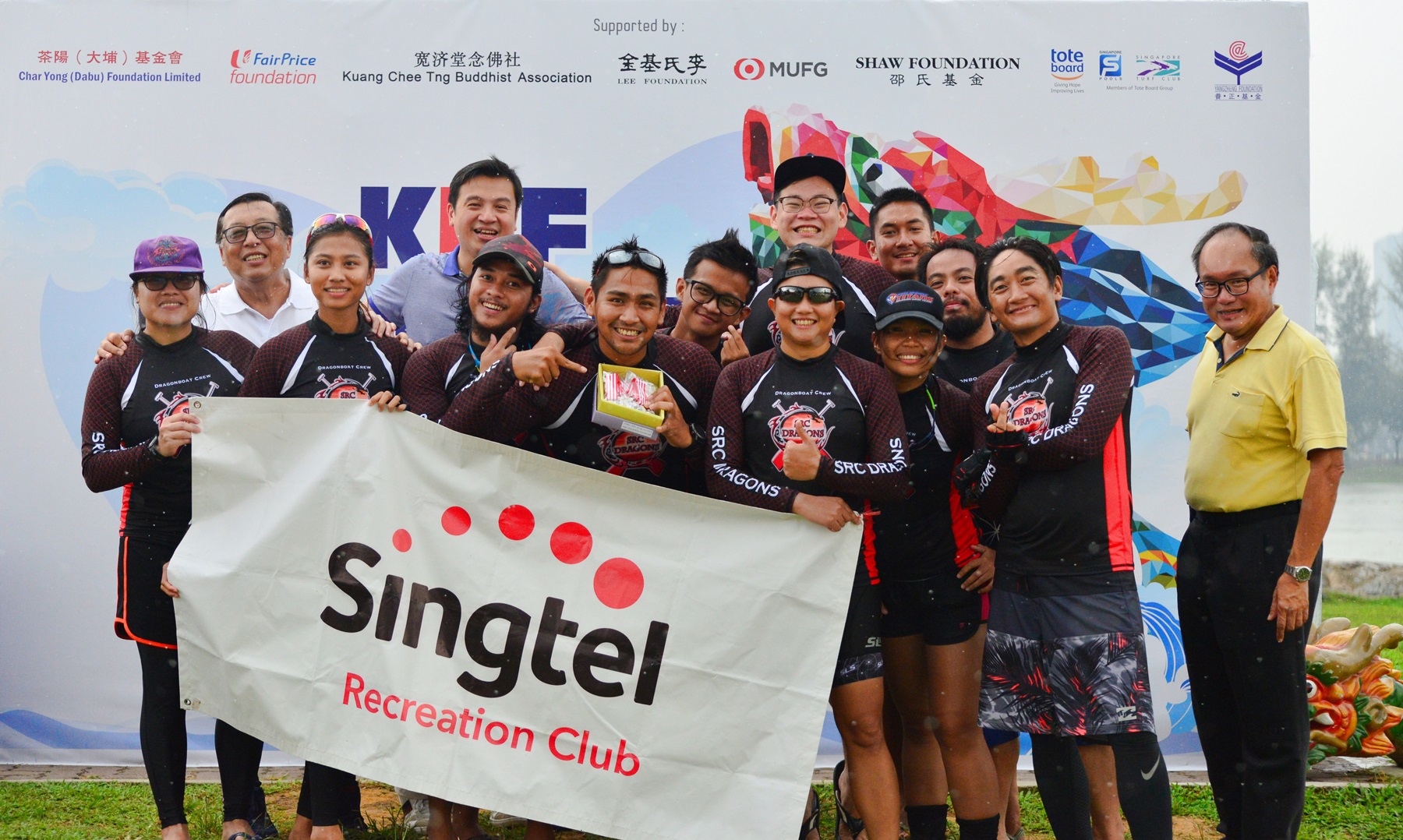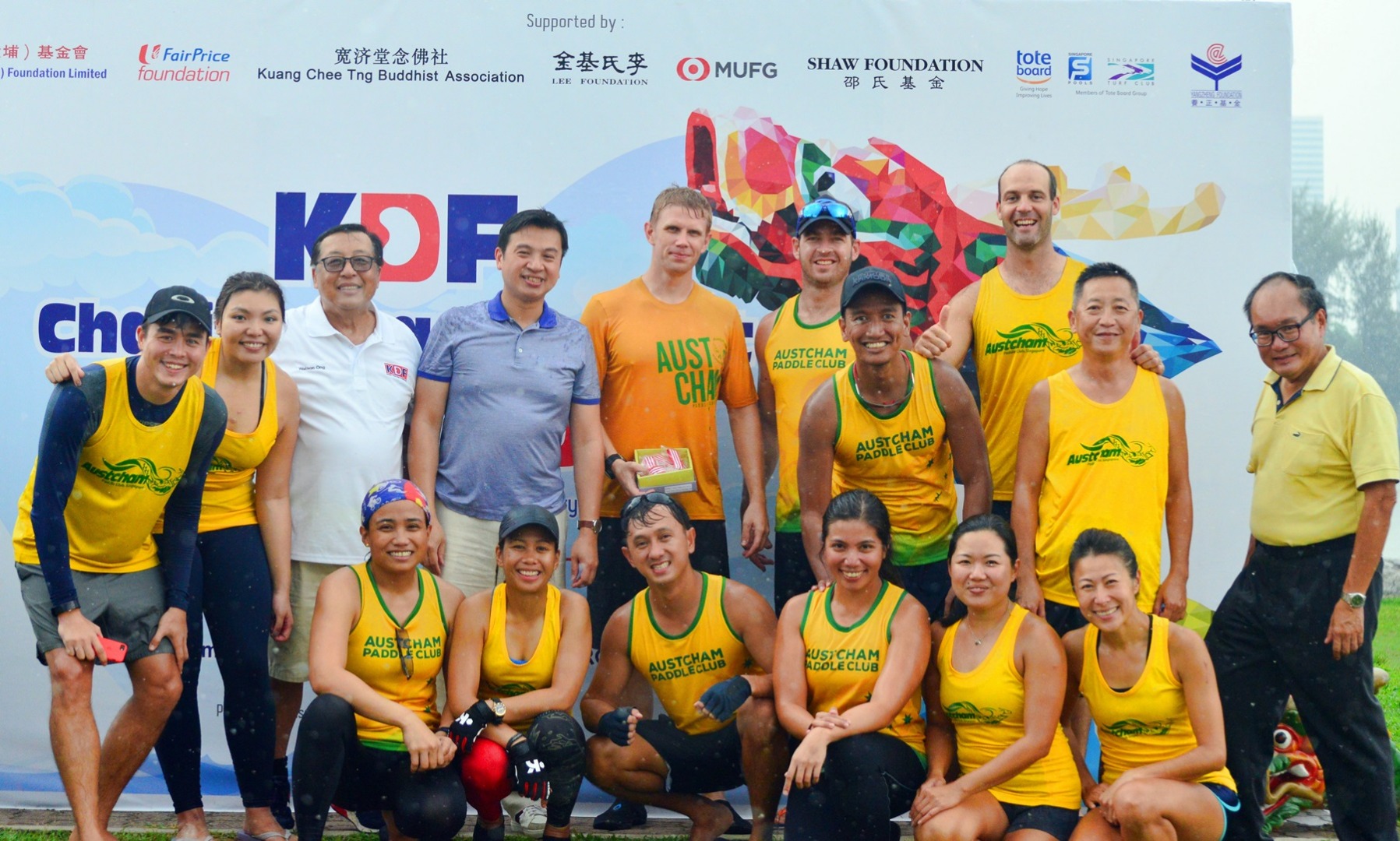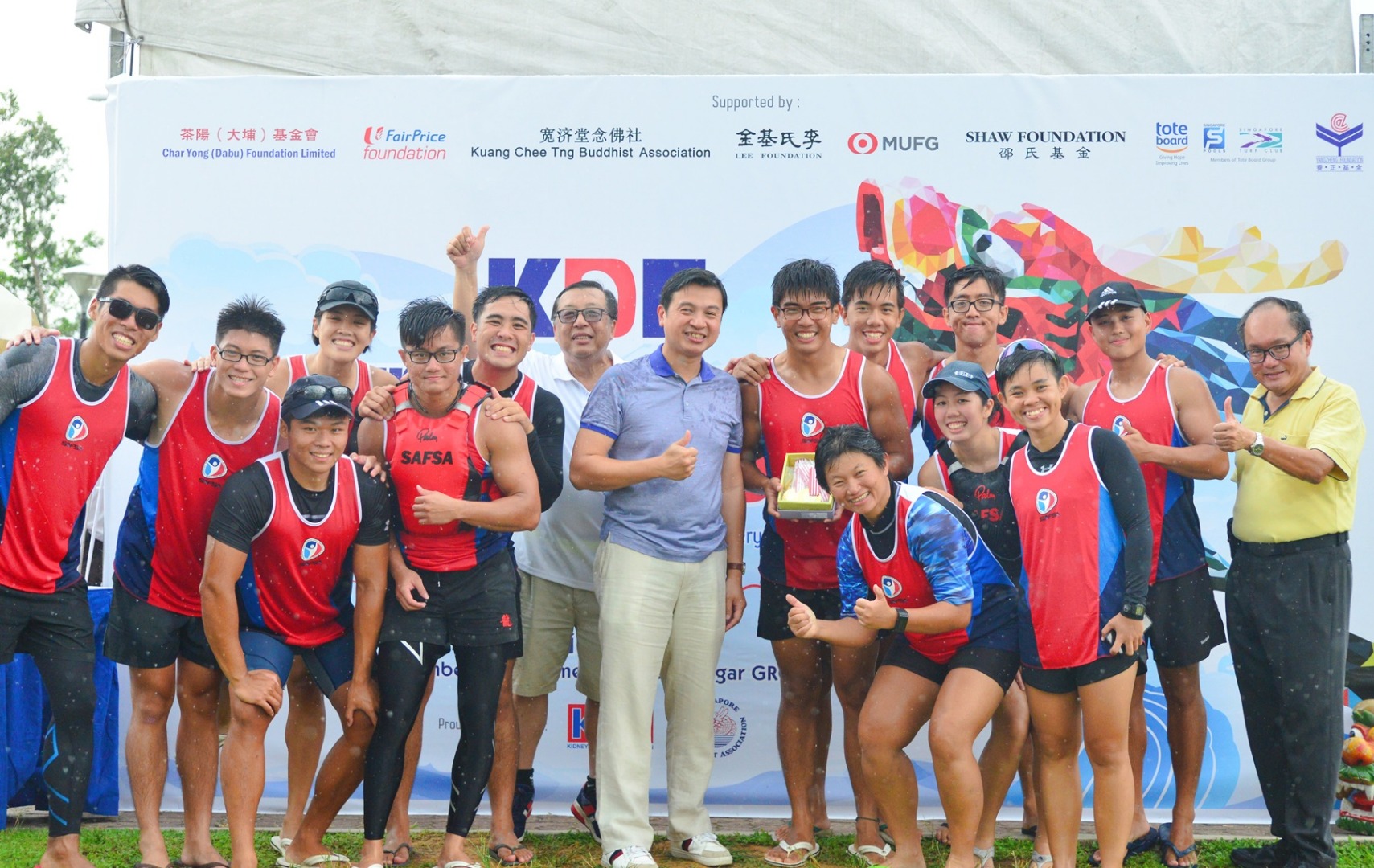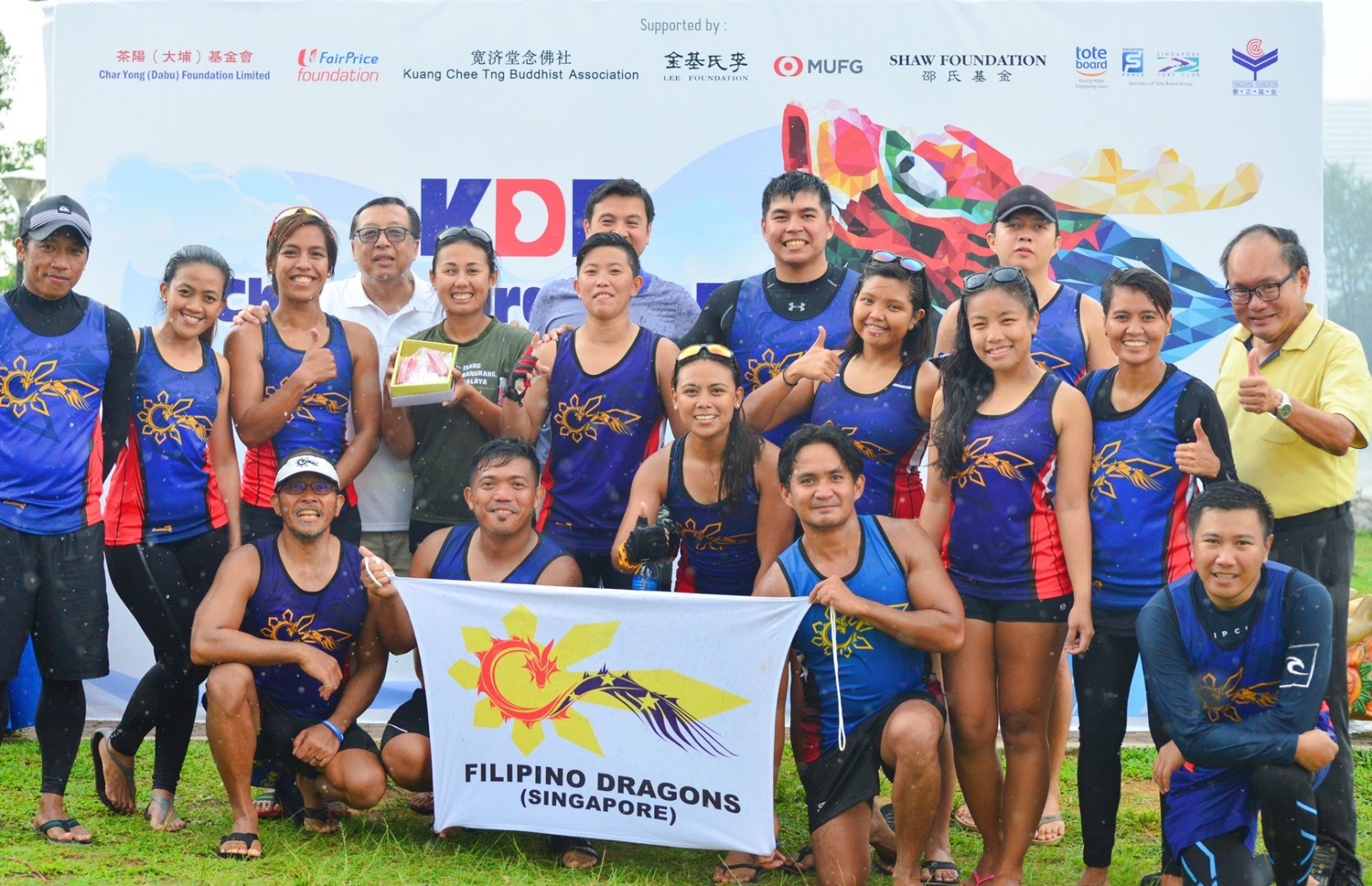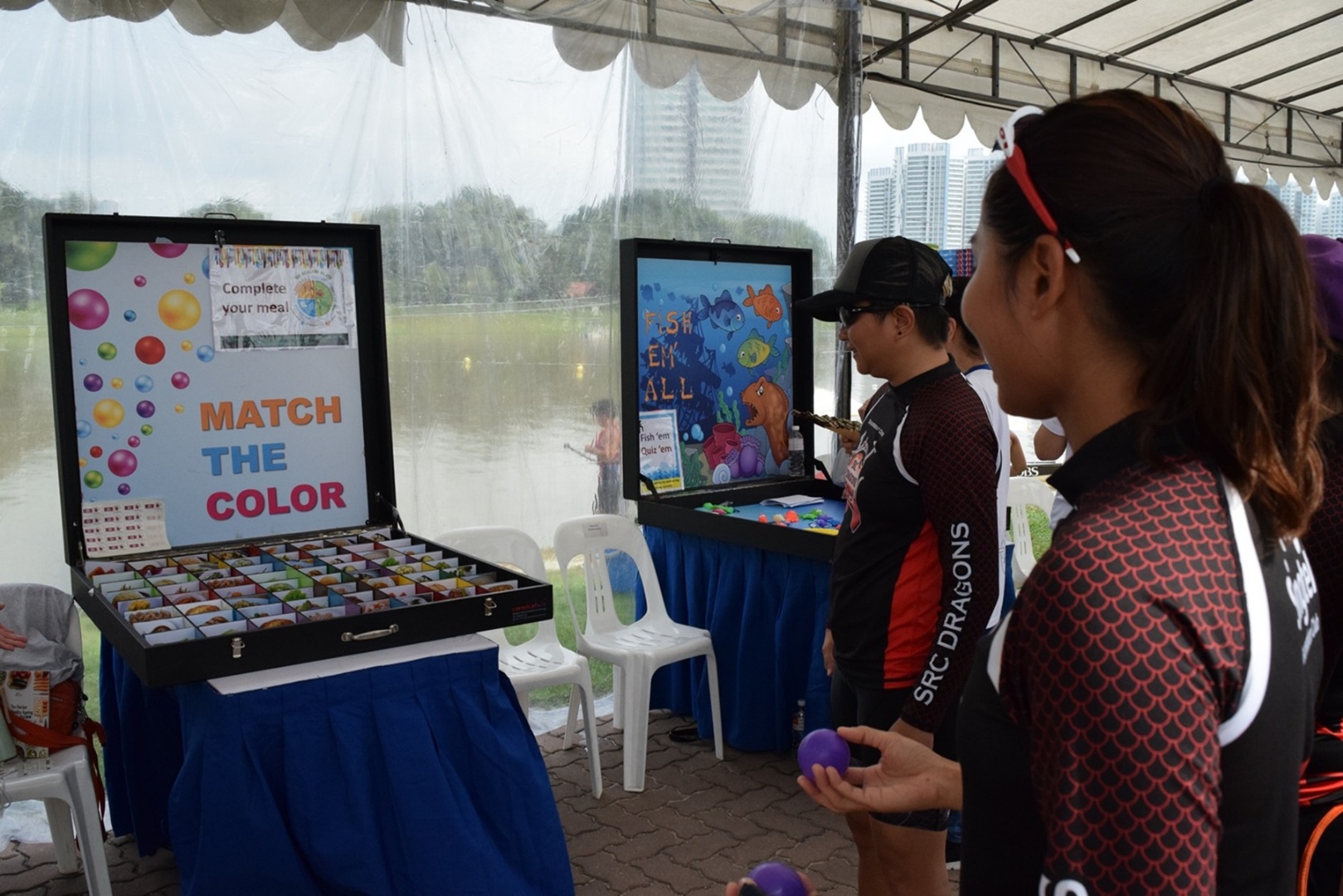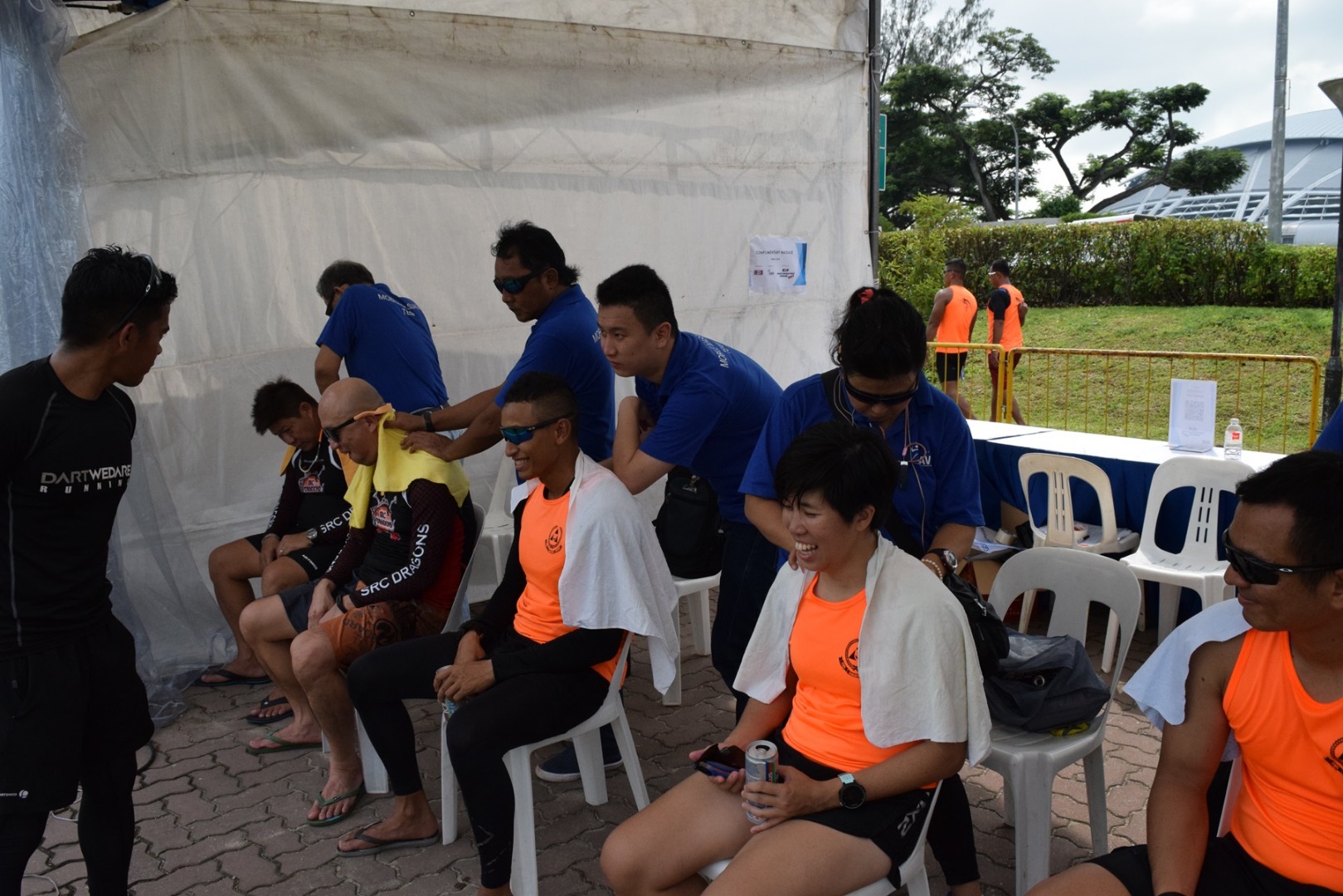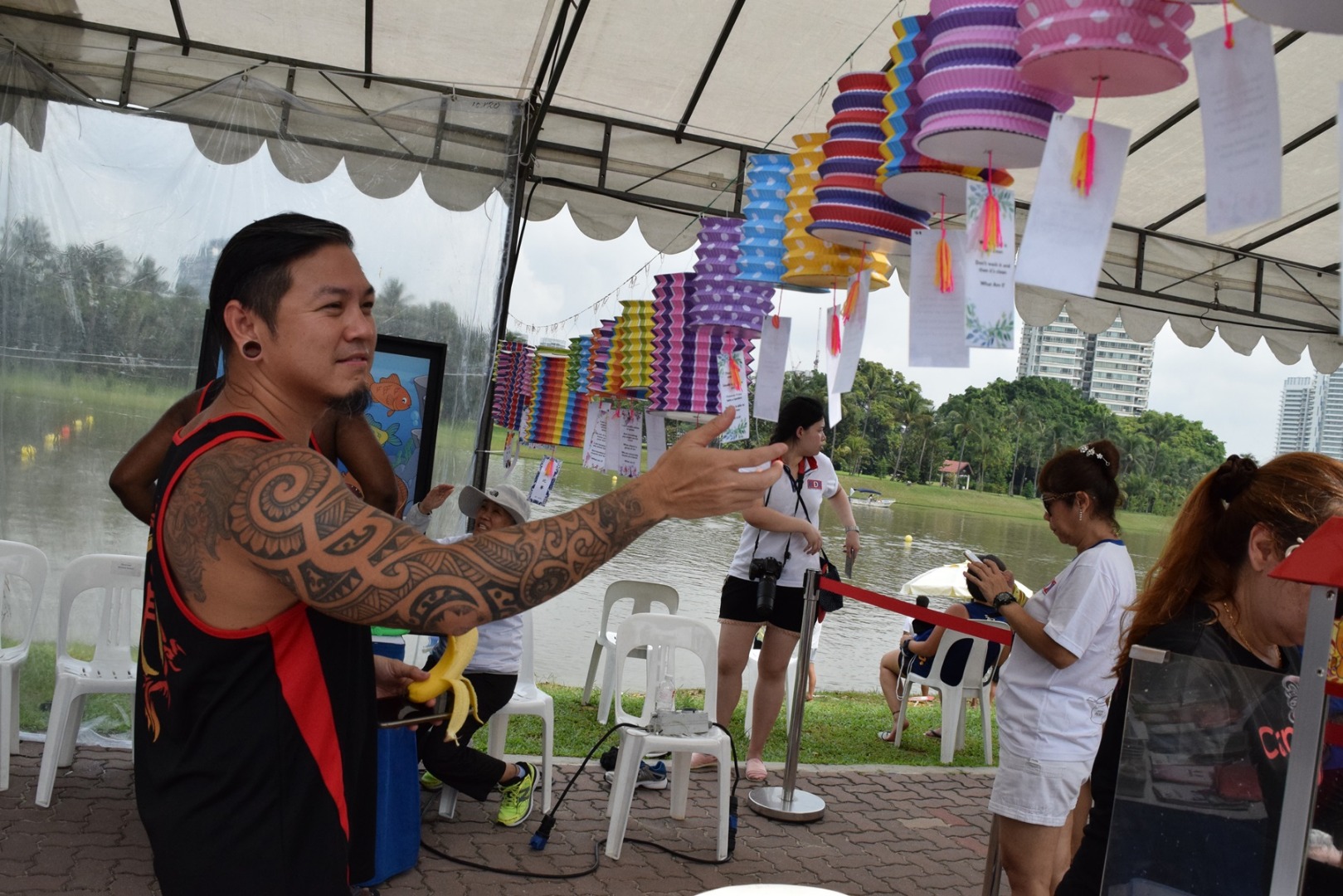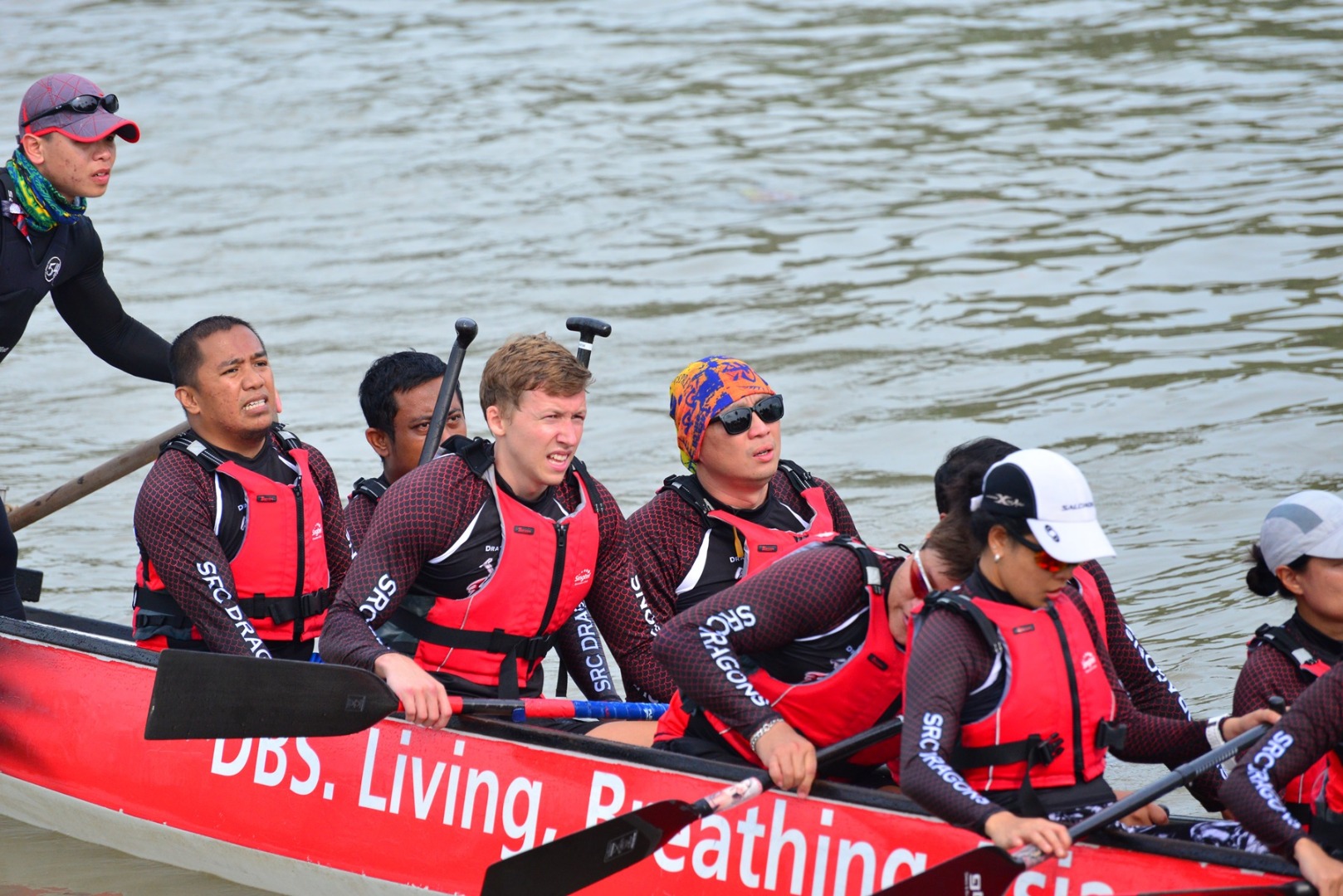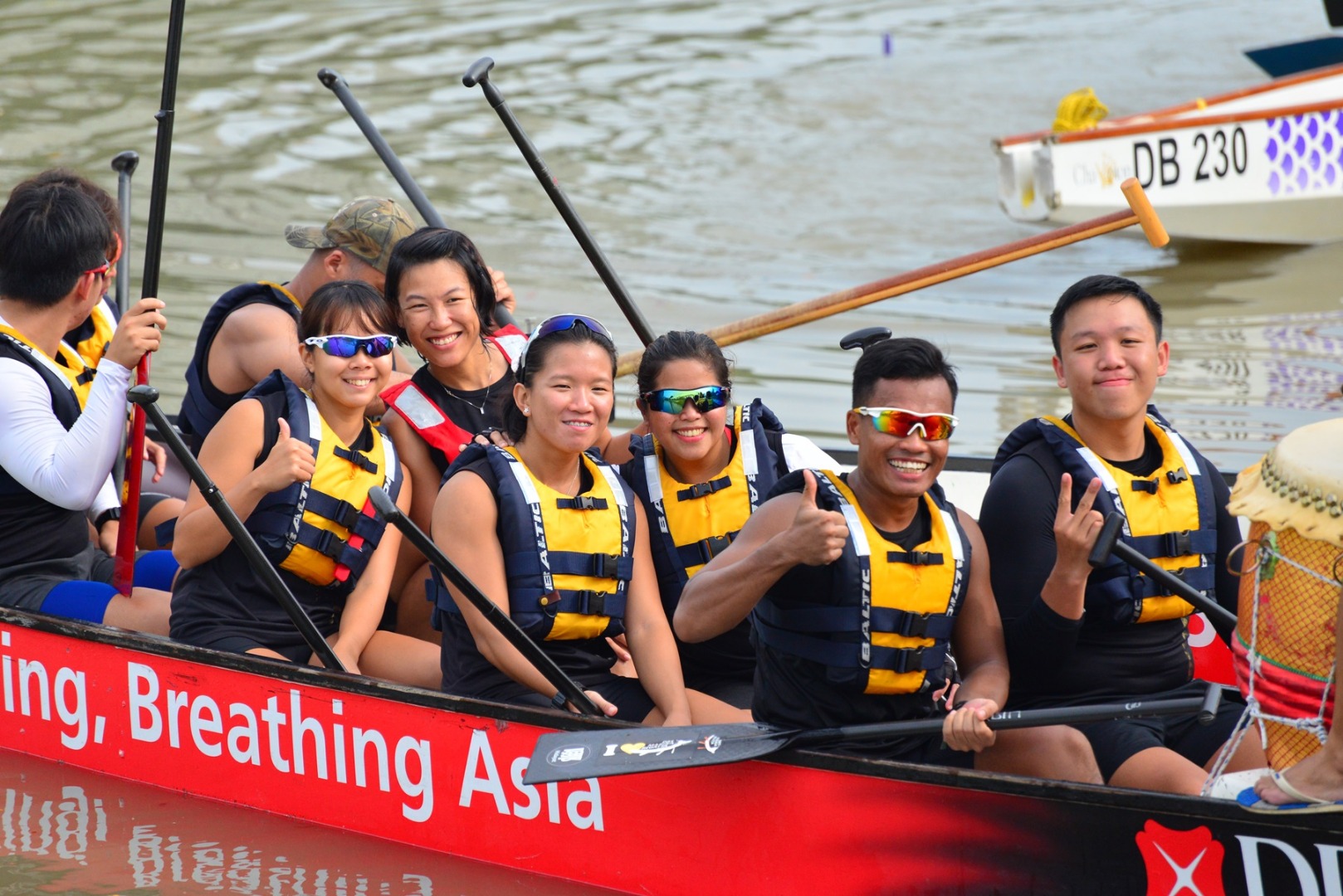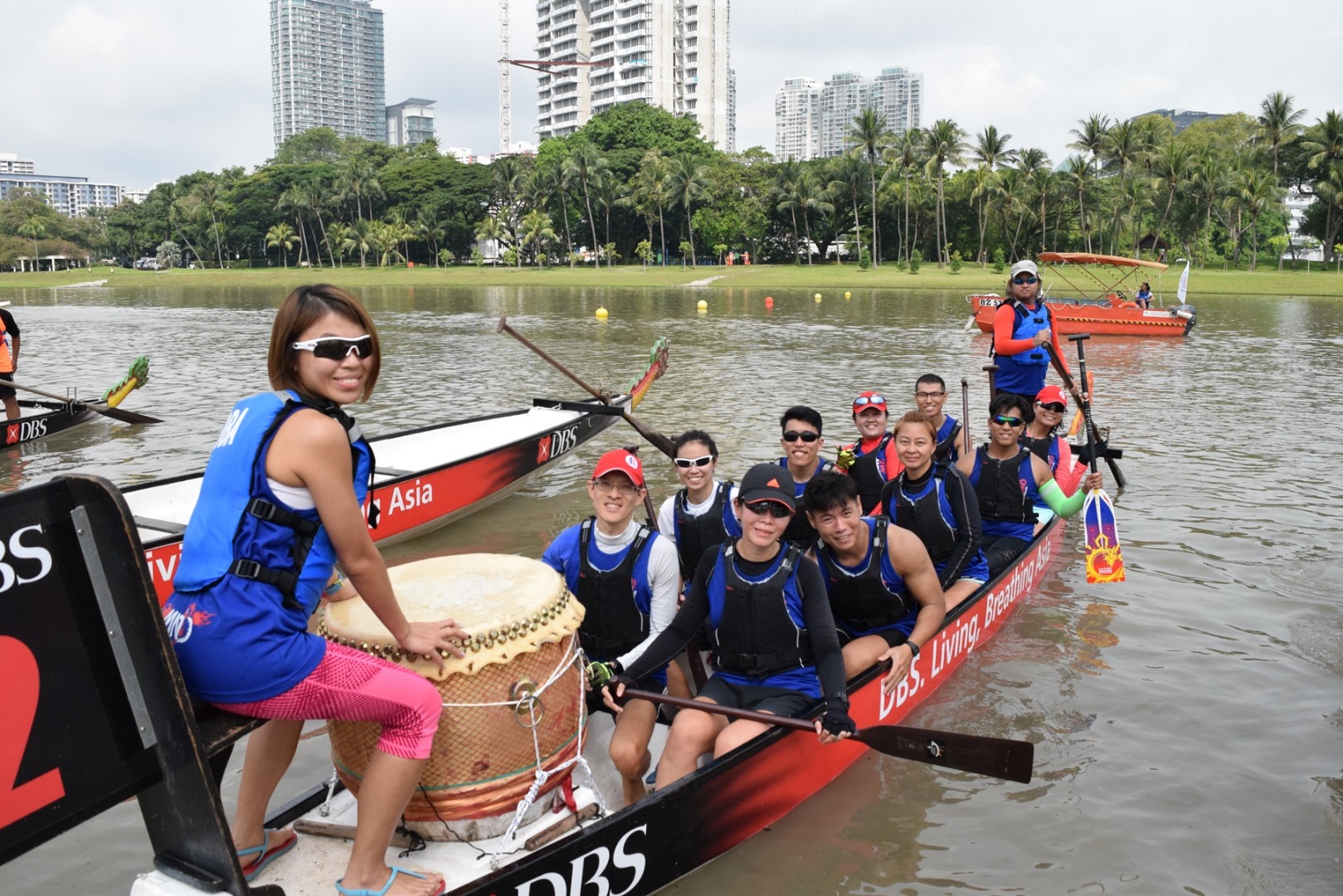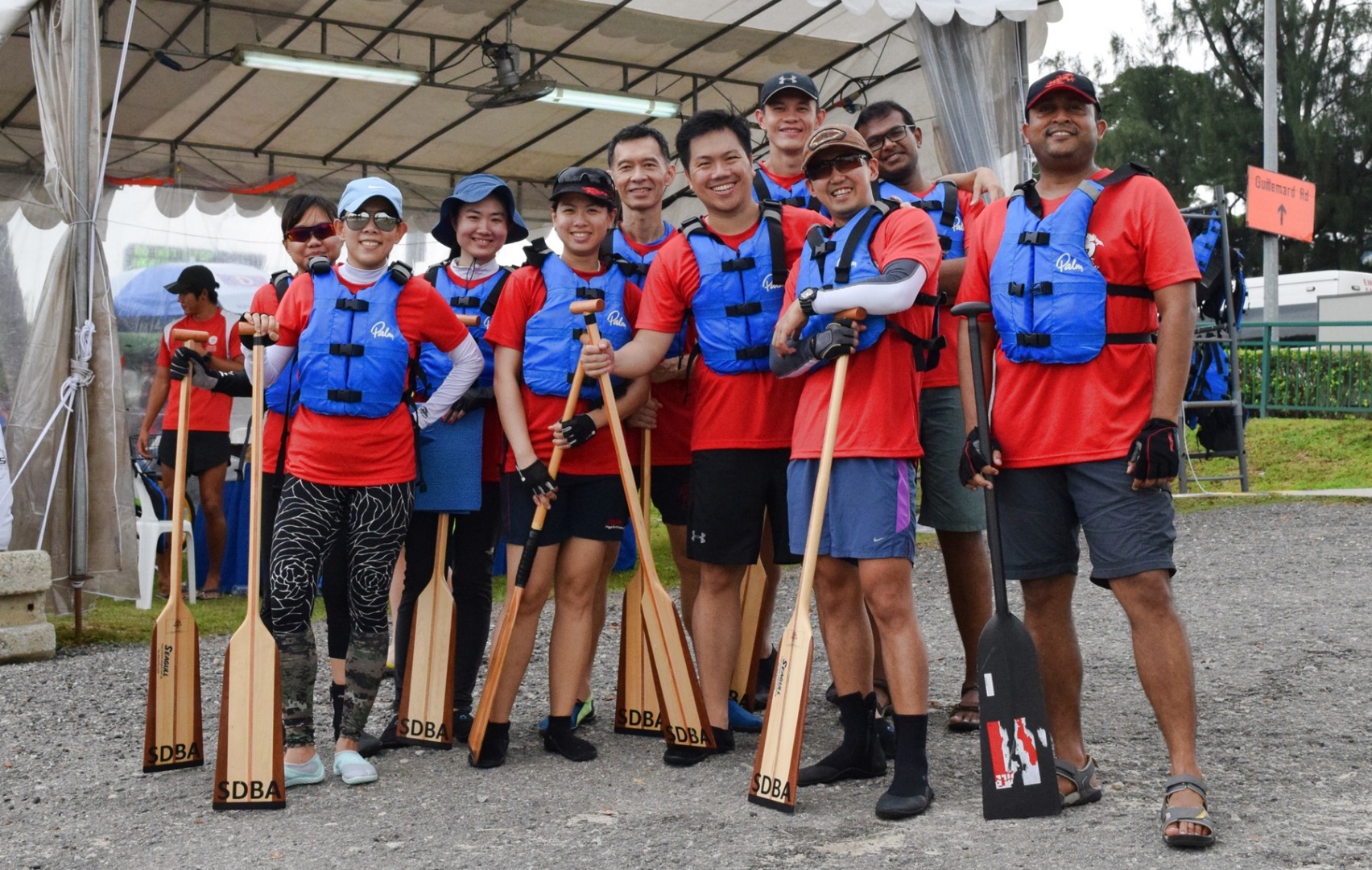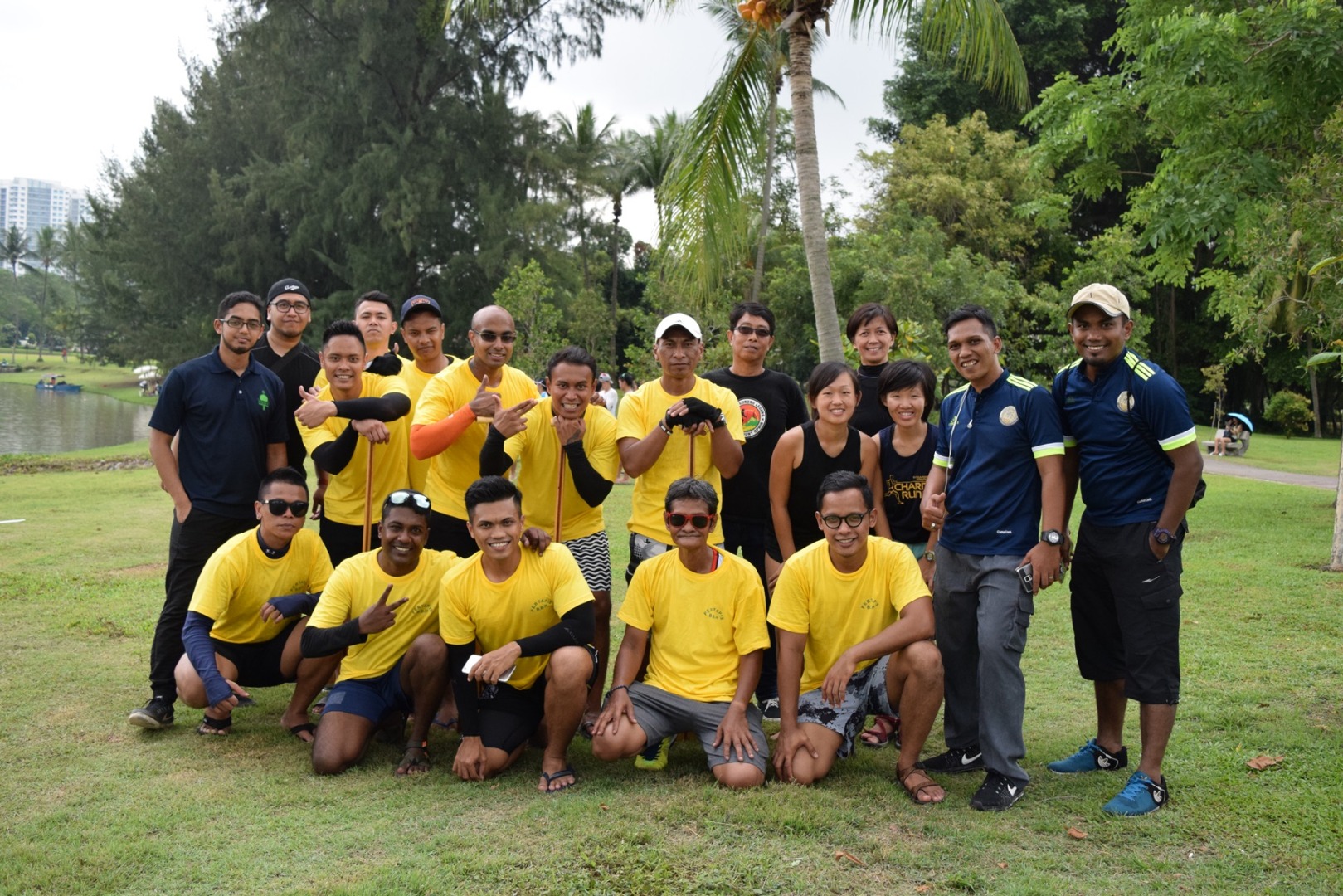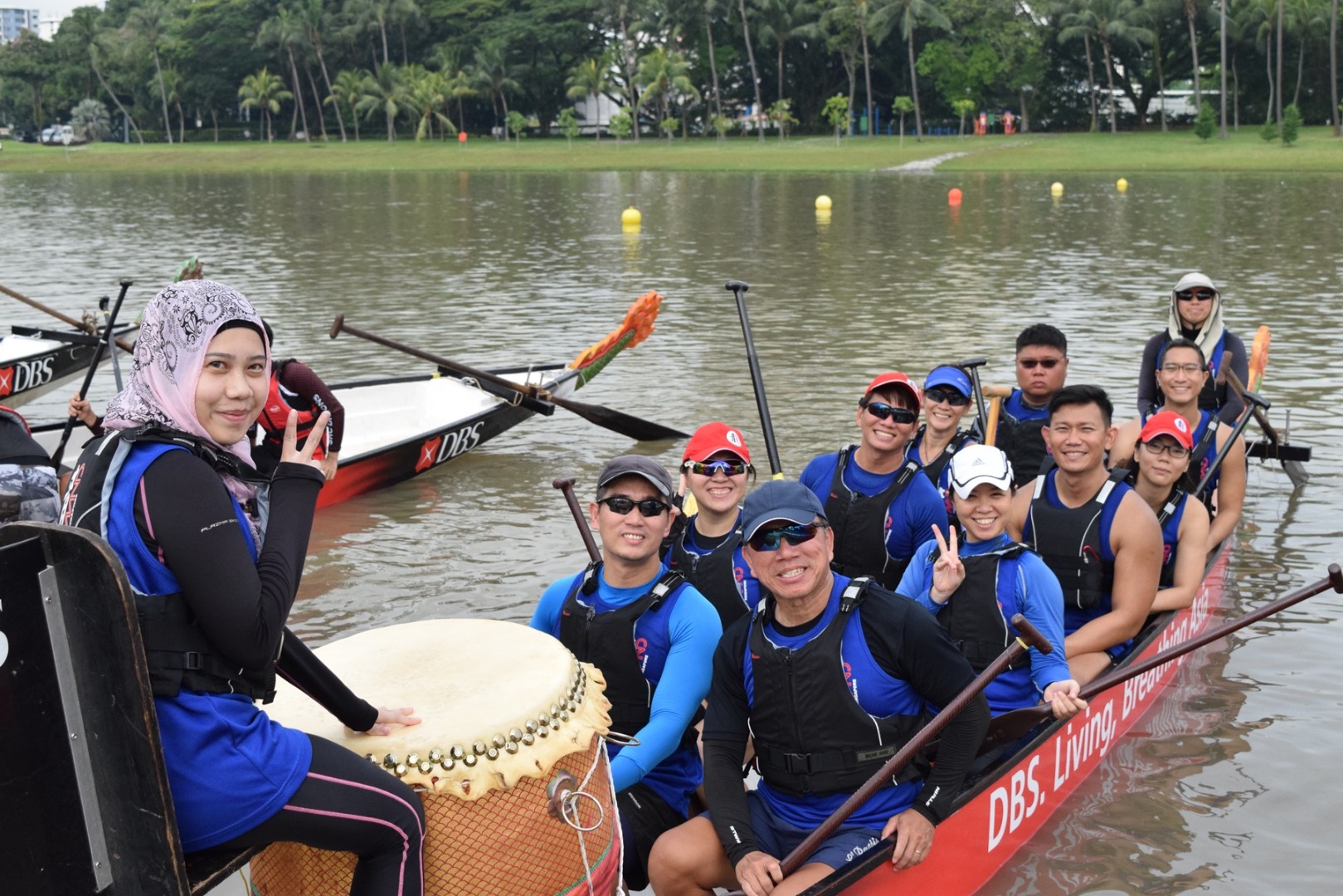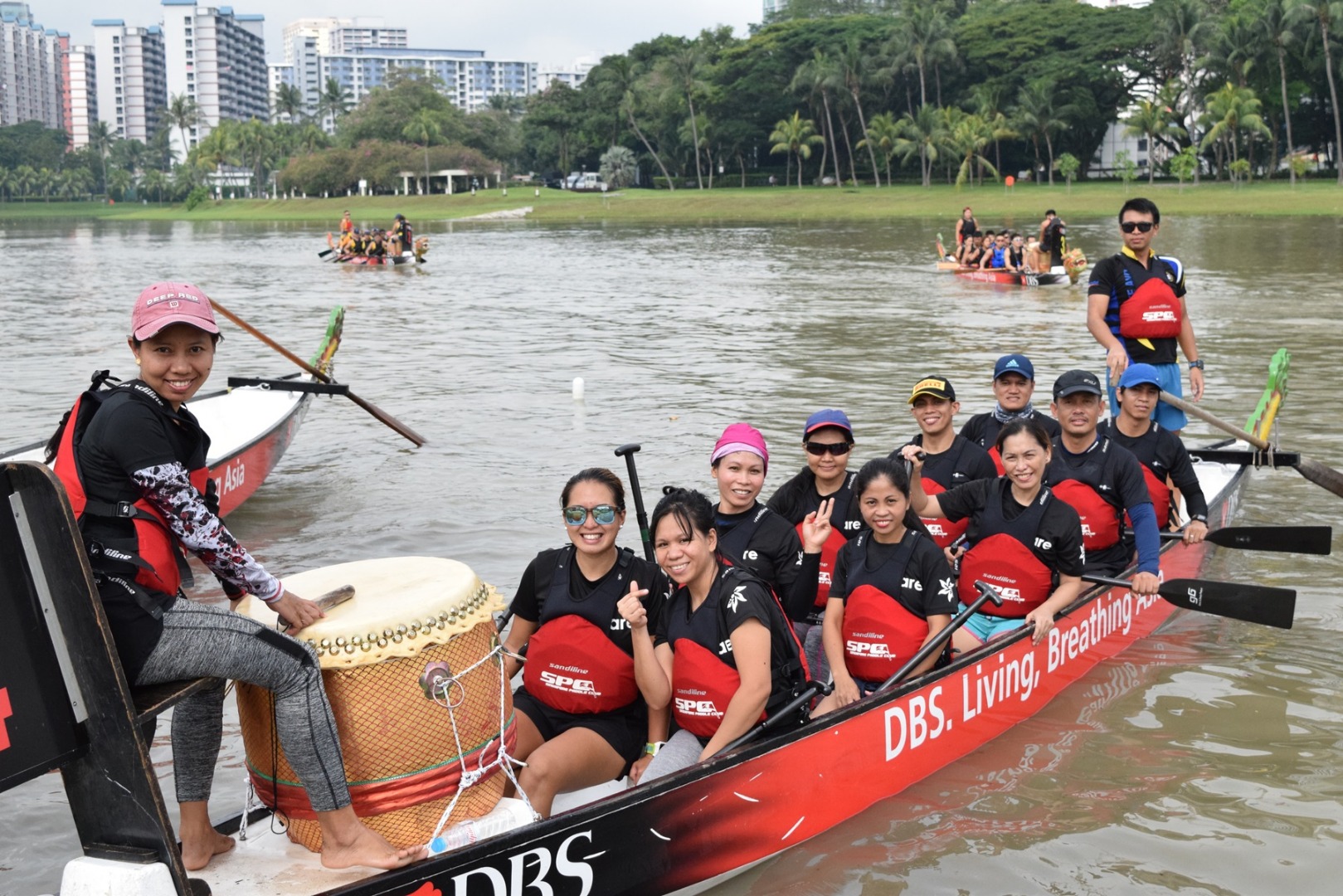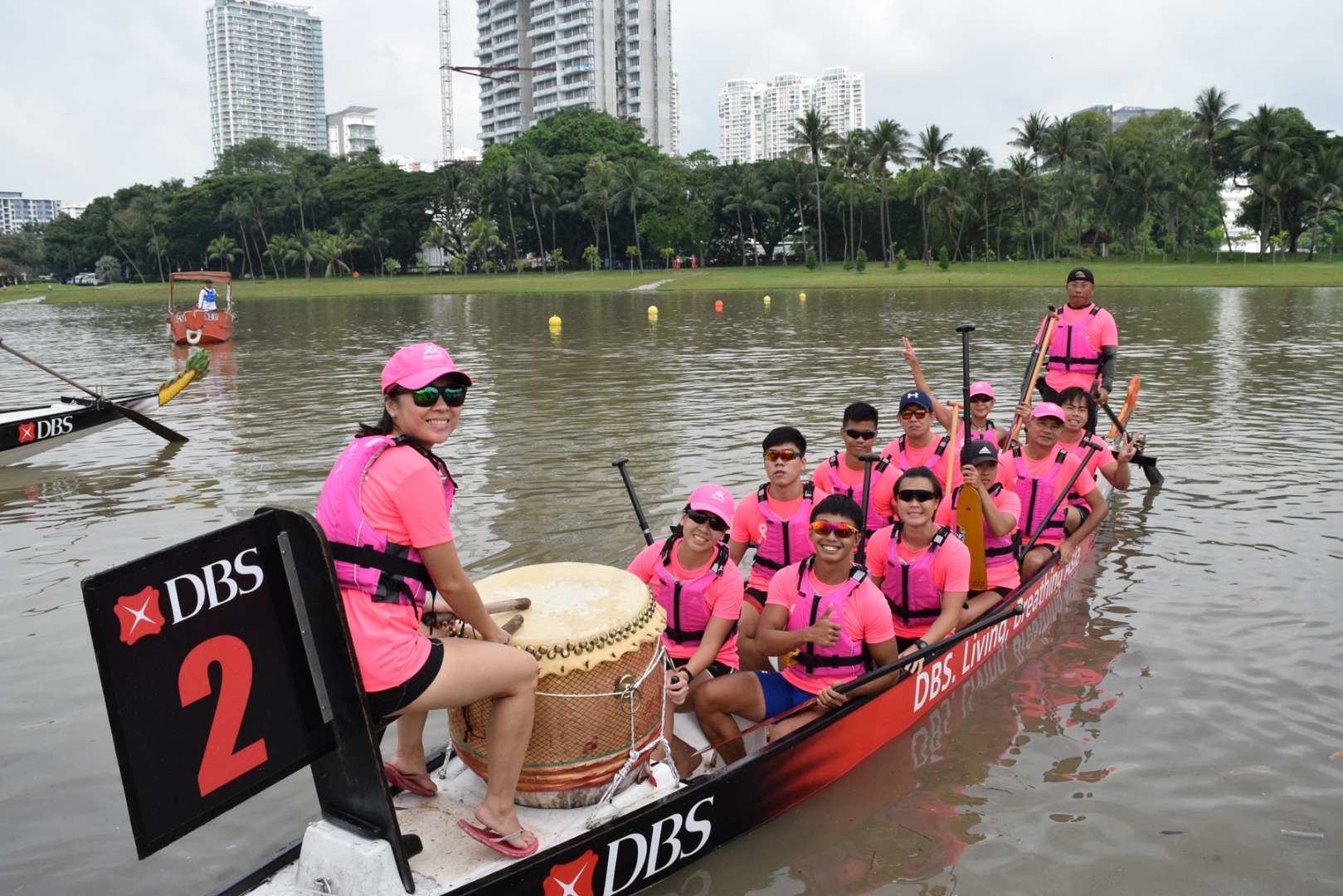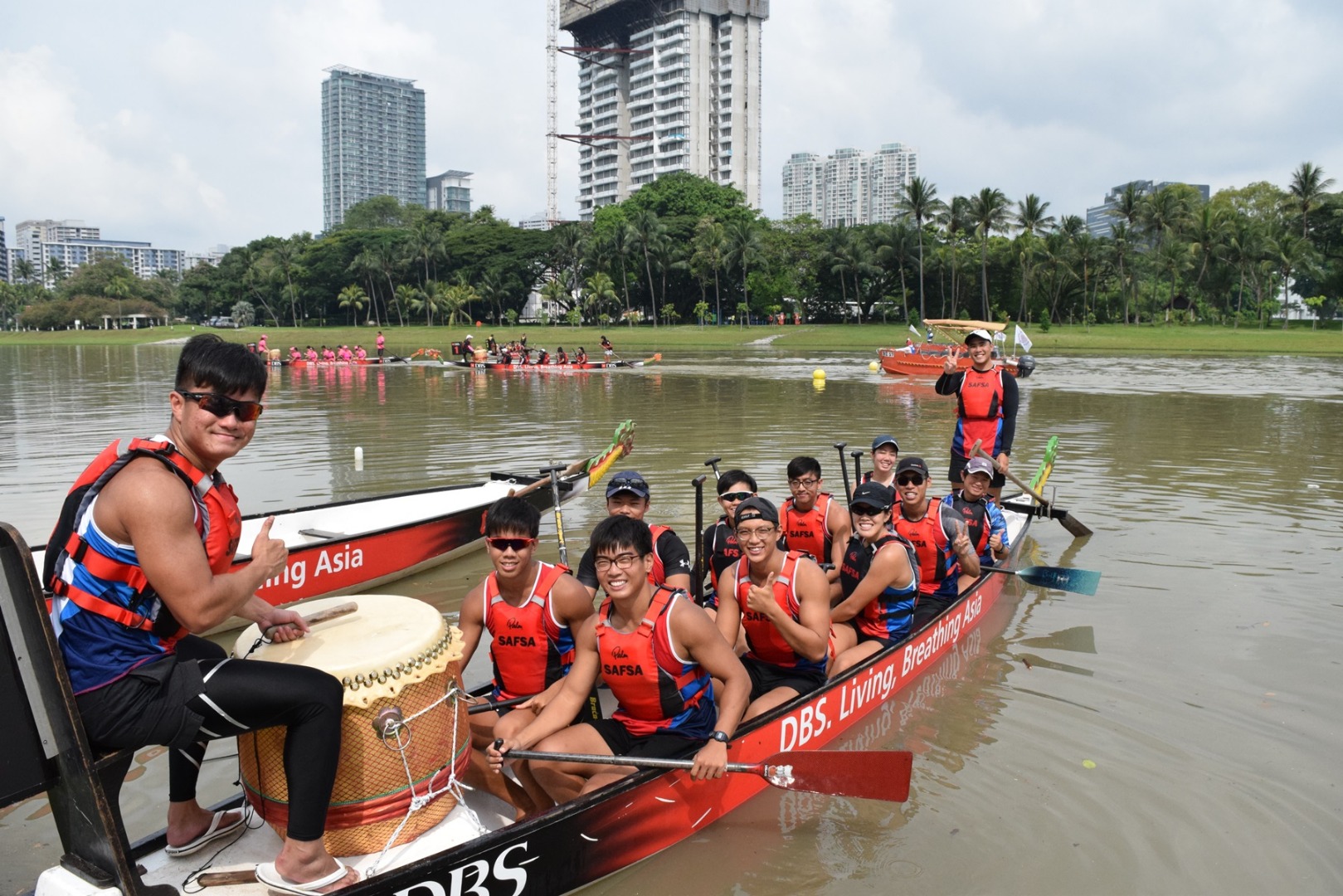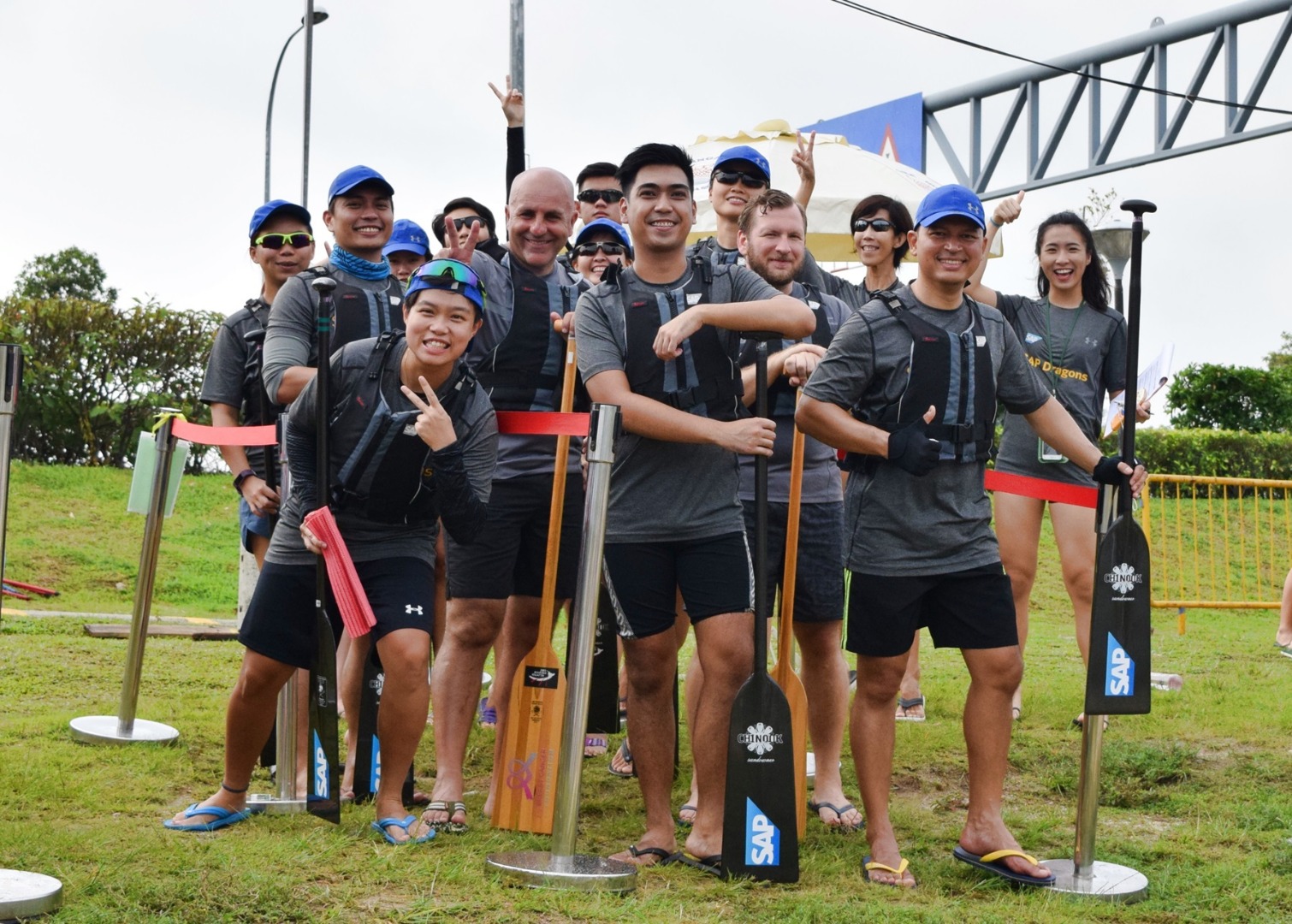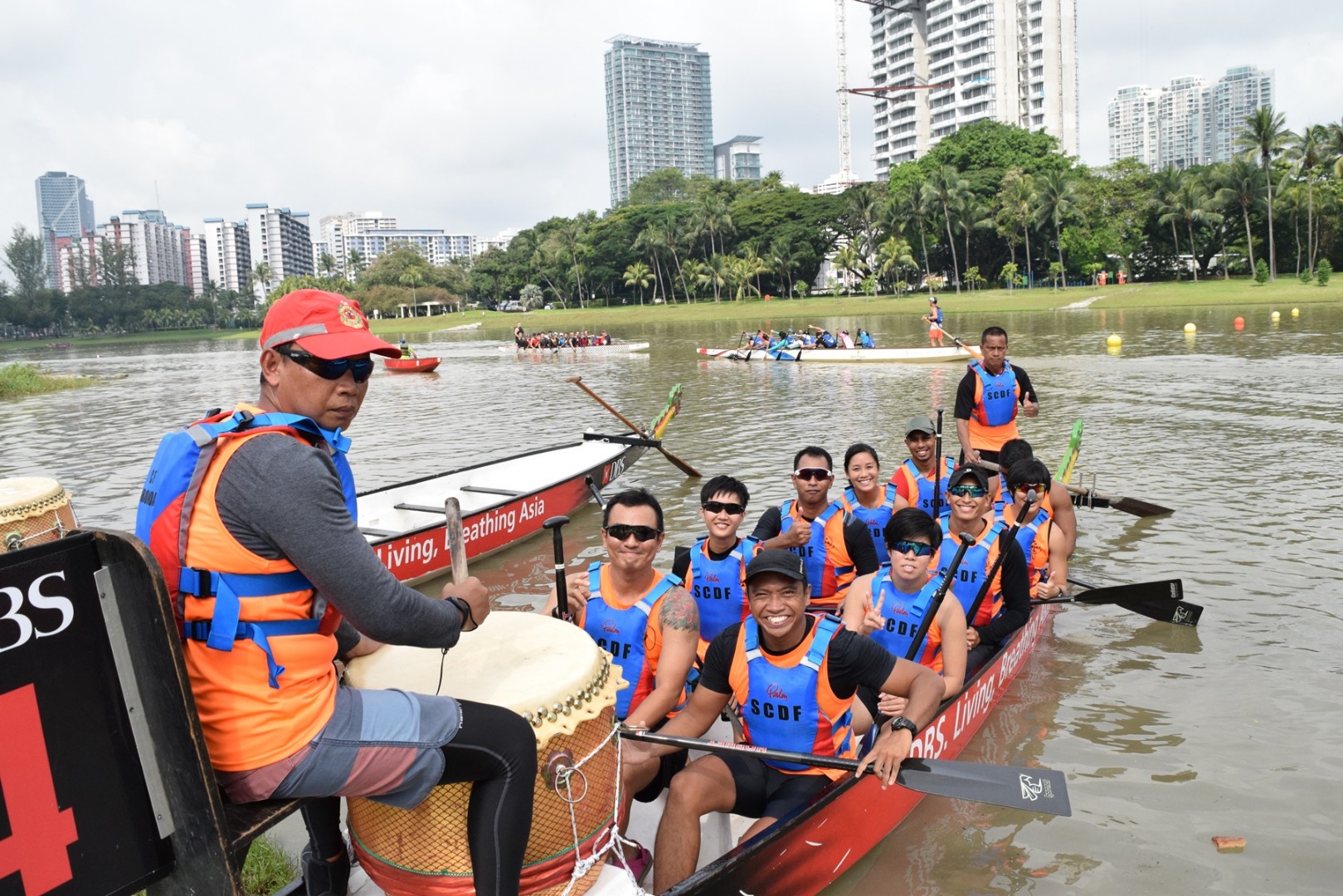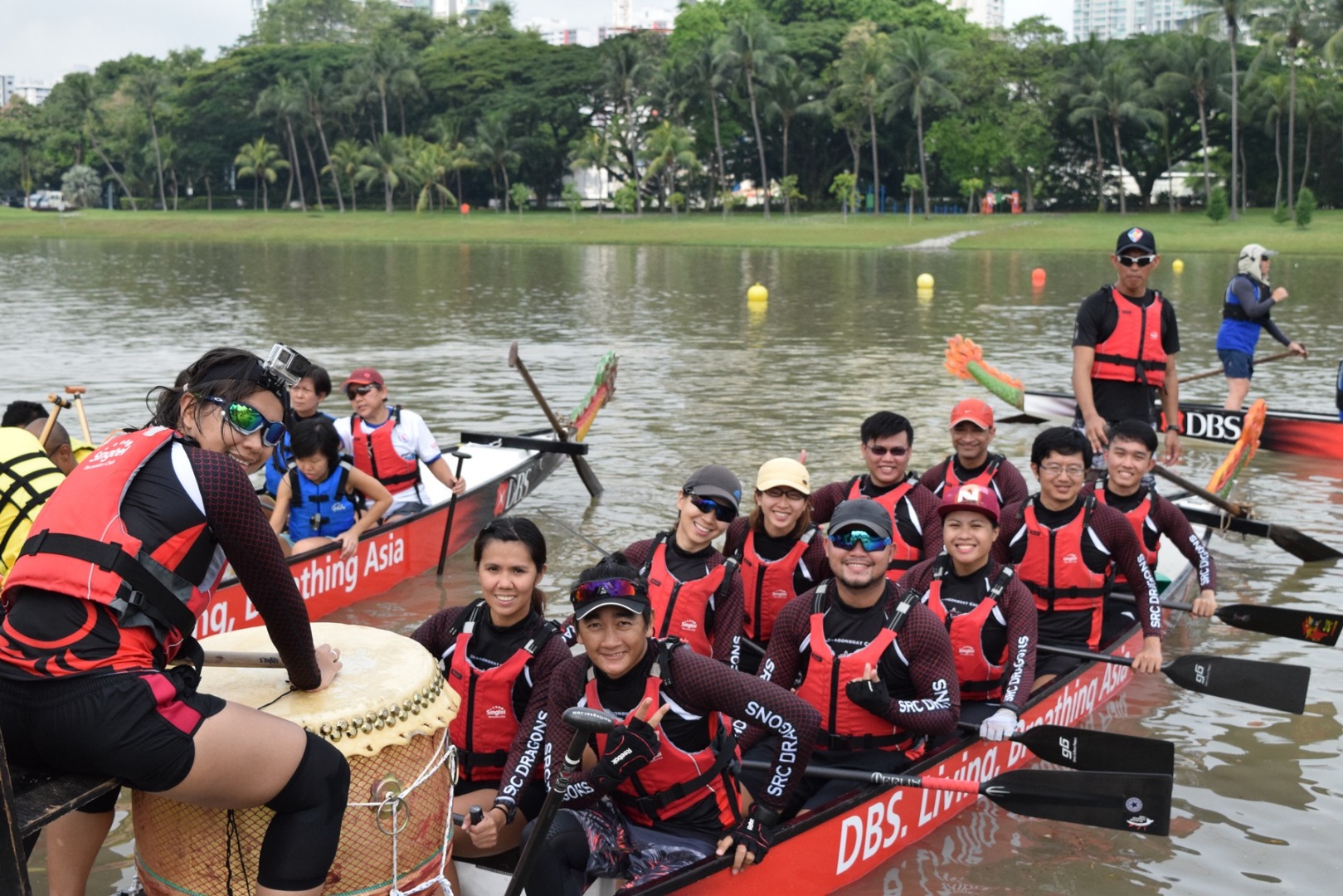 On the Sunday morning of 8 October 2017, Kallang Riverside Park was abuzz with activity as it was the inaugural KDF Charity Dragon Boat Challenge, co-organised by KDF and the Singapore Dragon Boat Association (SDBA). The event was graced by Guest-of-Honour, Dr Chia Shi Lu, MP for Tanjong Pagar GRC and president of SDBA.
Over 460 paddlers formed 9 'Corporate Mixed Crew' and 24 'Club Mixed Crew' teams and they were all excited and geared up for the race. All of them were set to paddle in a 12-crew small dragon boat for a distance of 200 meters in each race.
A KDF 'Fun Zone' was also set up next to the competition area where members of the public and participants were able to learn more about kidney-related diseases through various carnival games which were specially modified and adapted to feature elements of healthy living and kidney-related information.
A total of $111,400 was raised from the event and we would like to thank all donors, volunteers, participants and partners for making this event possible.