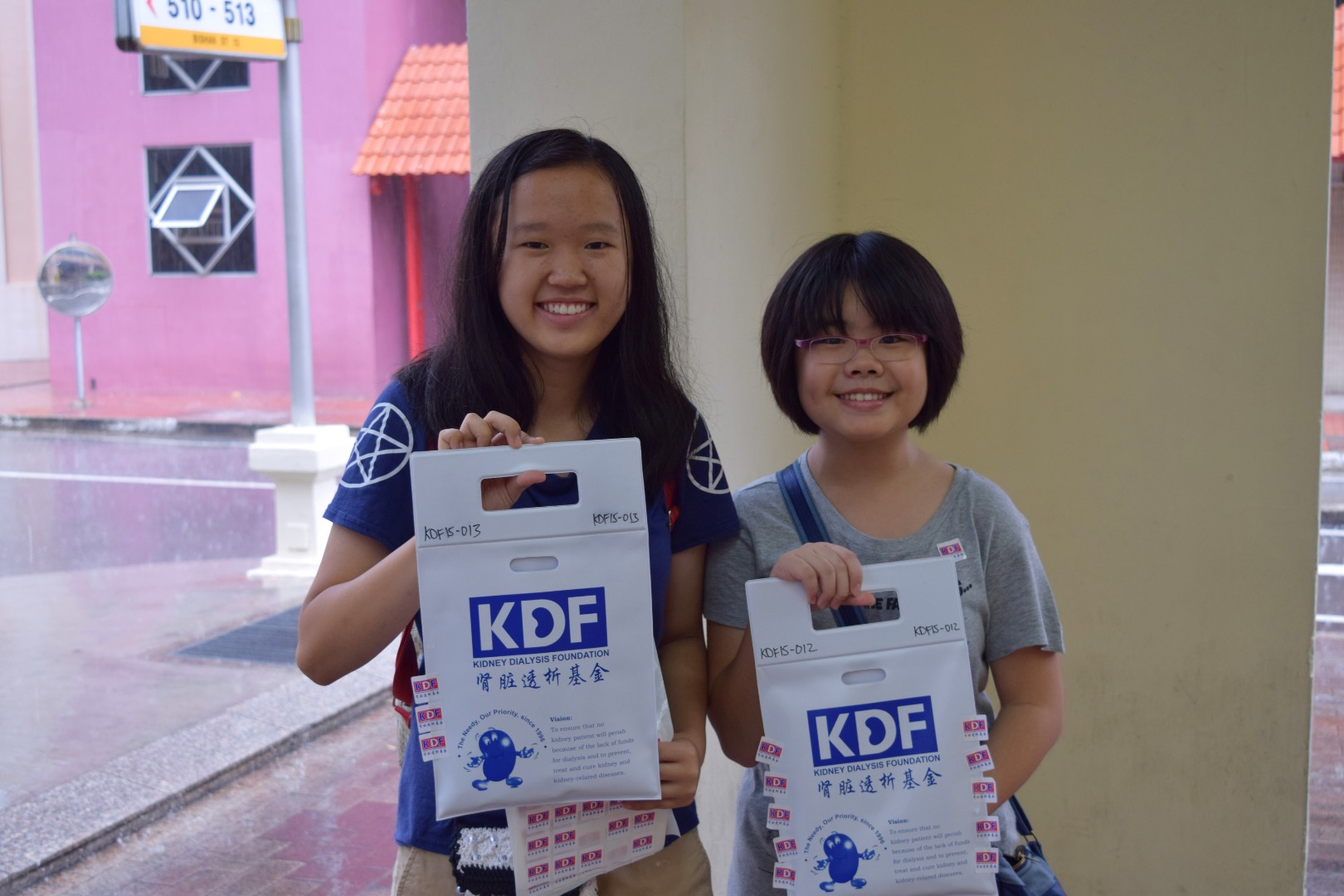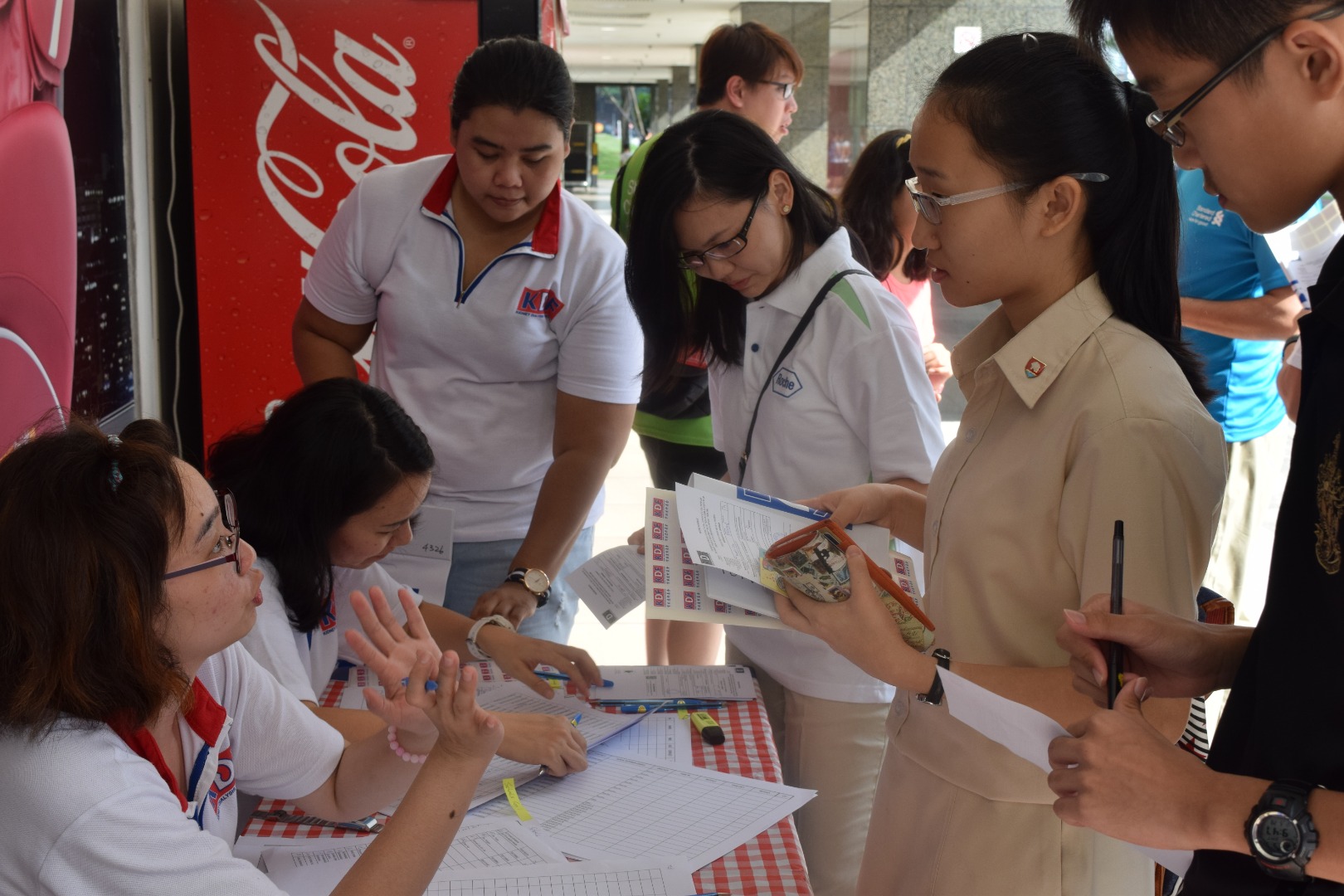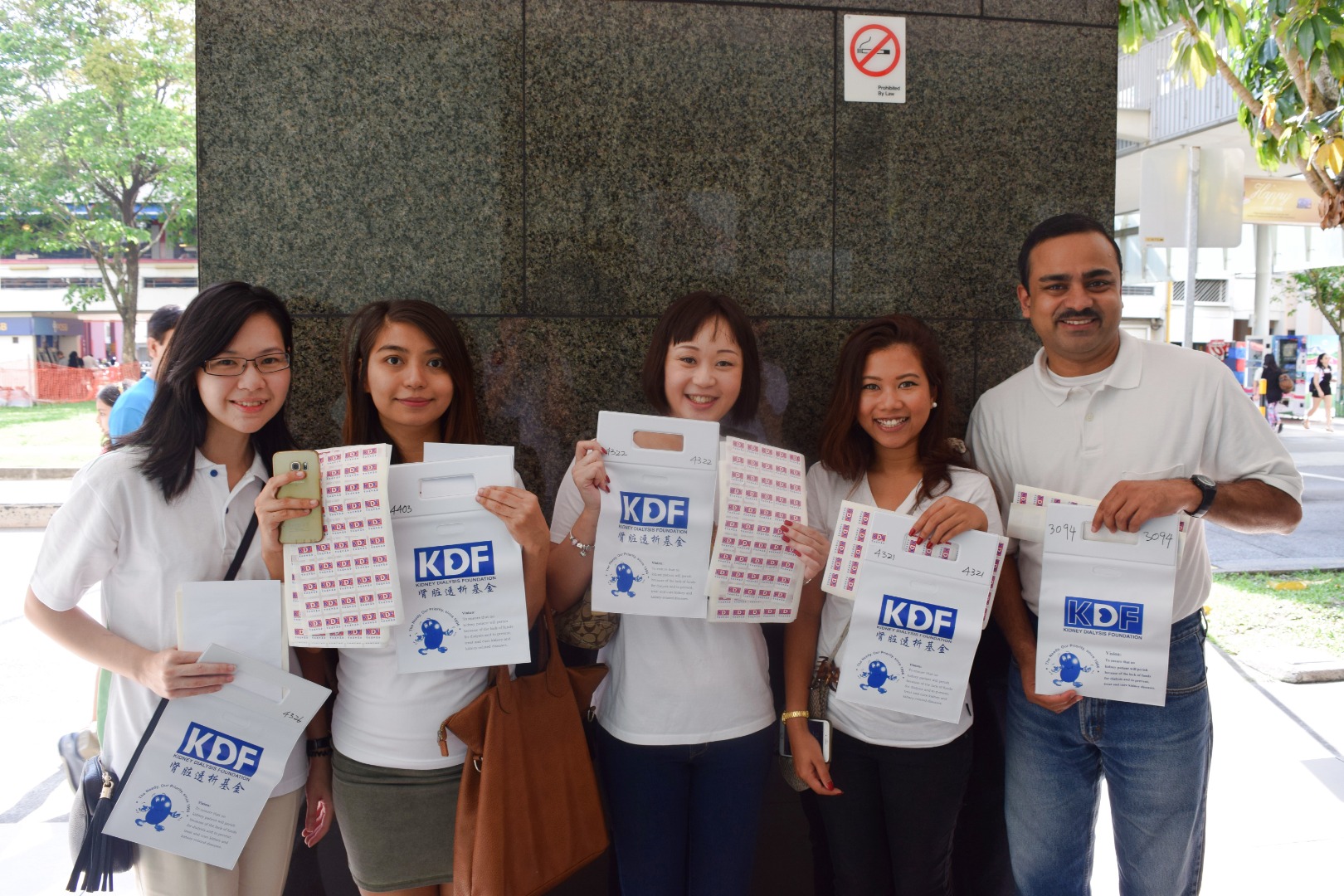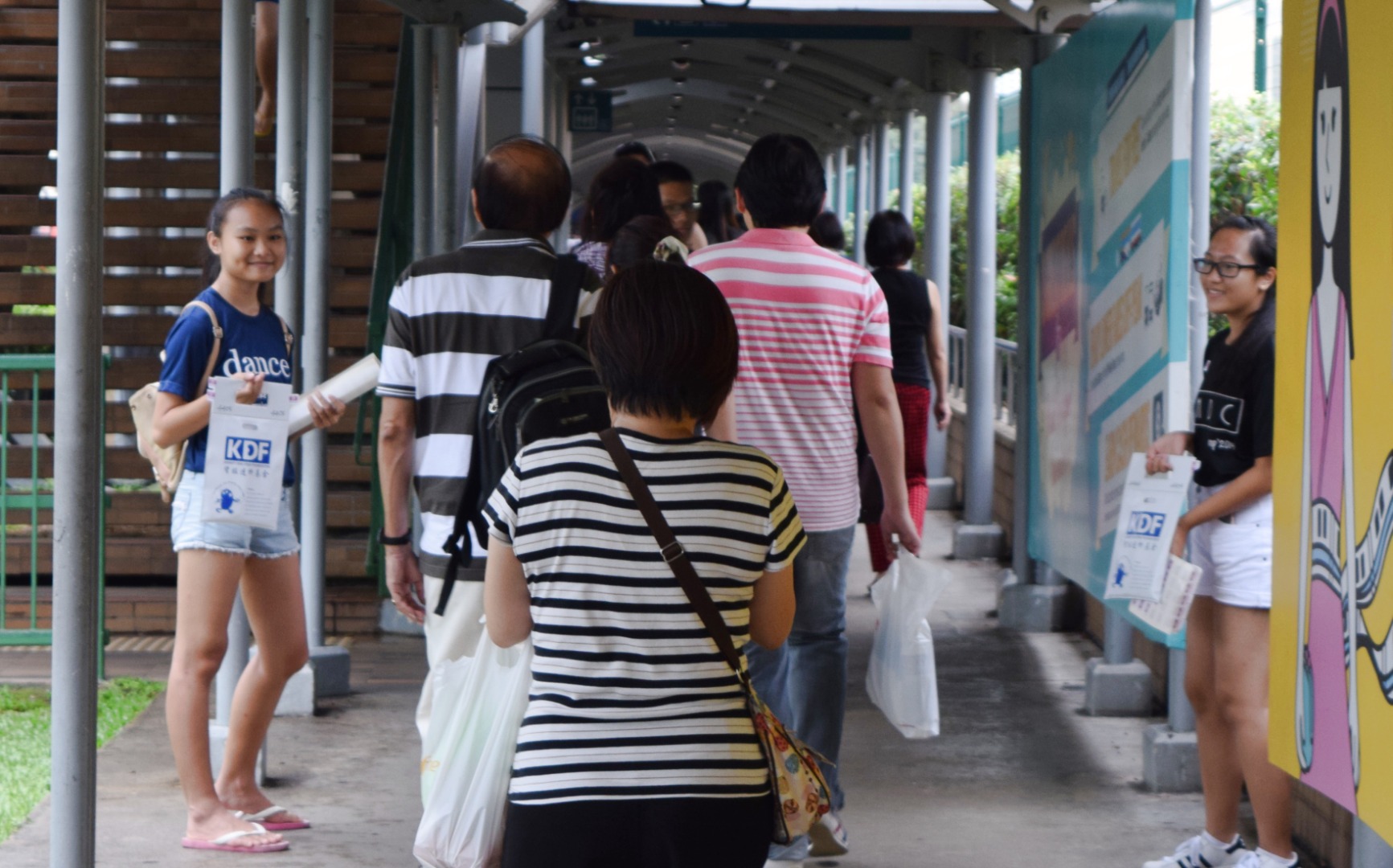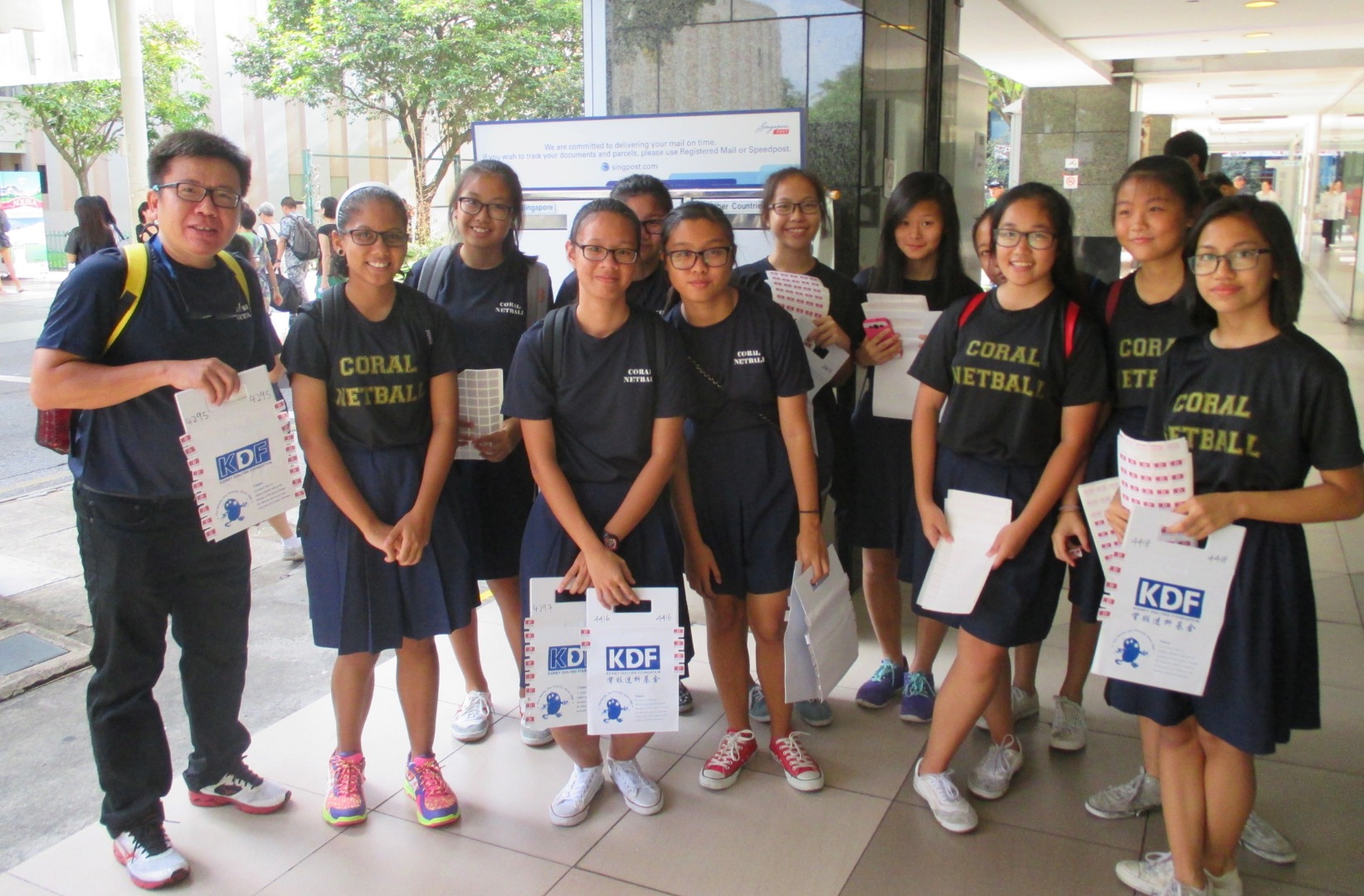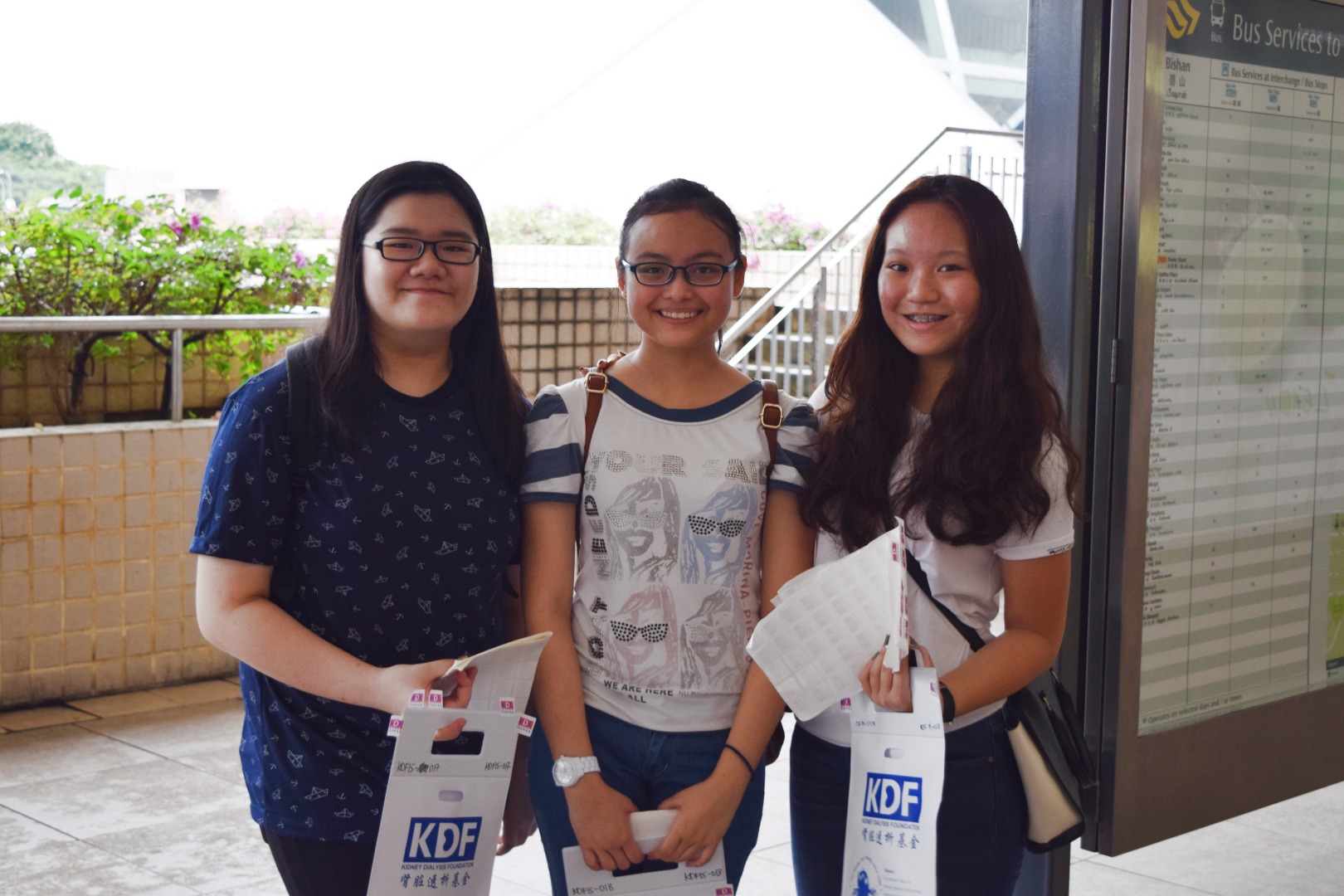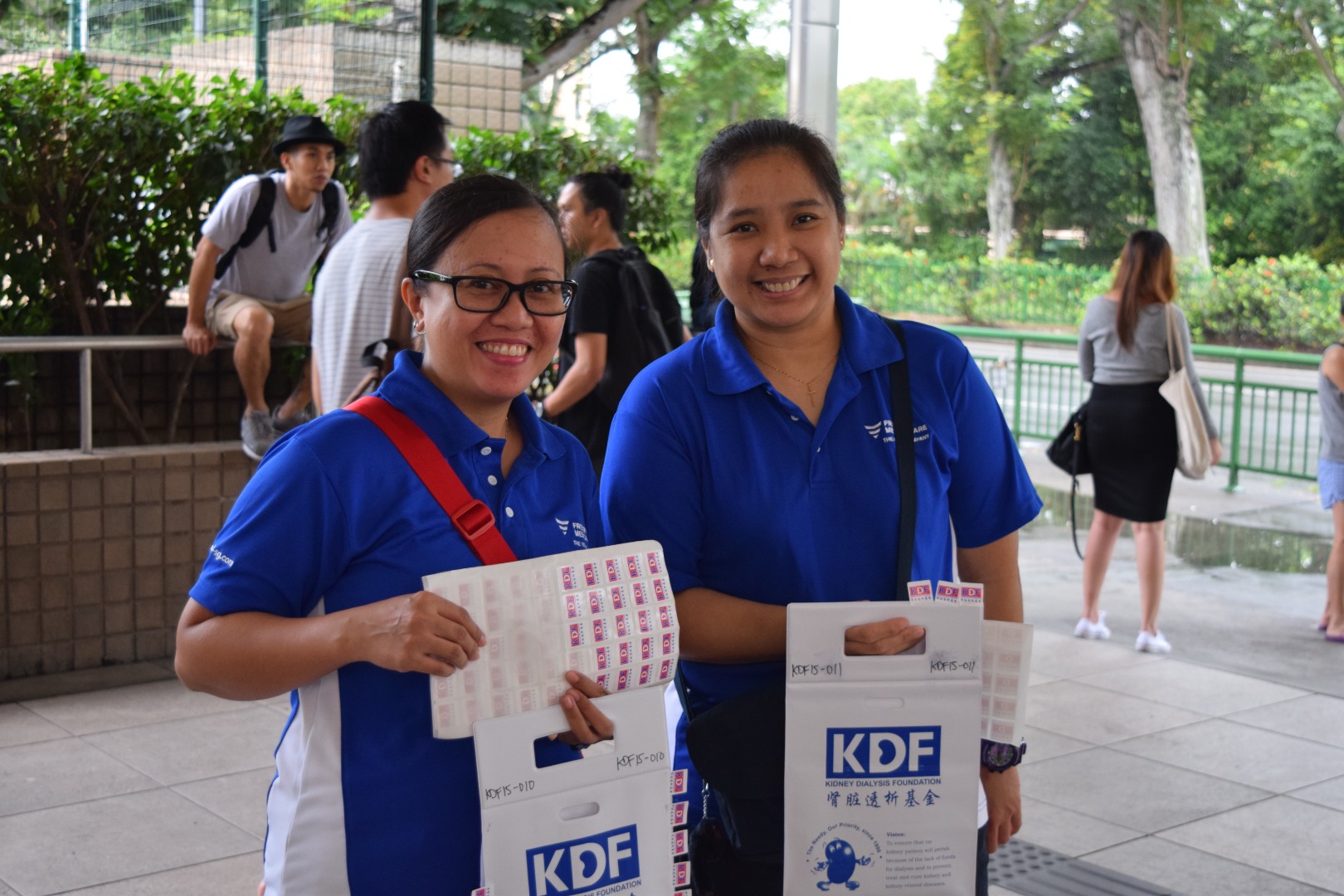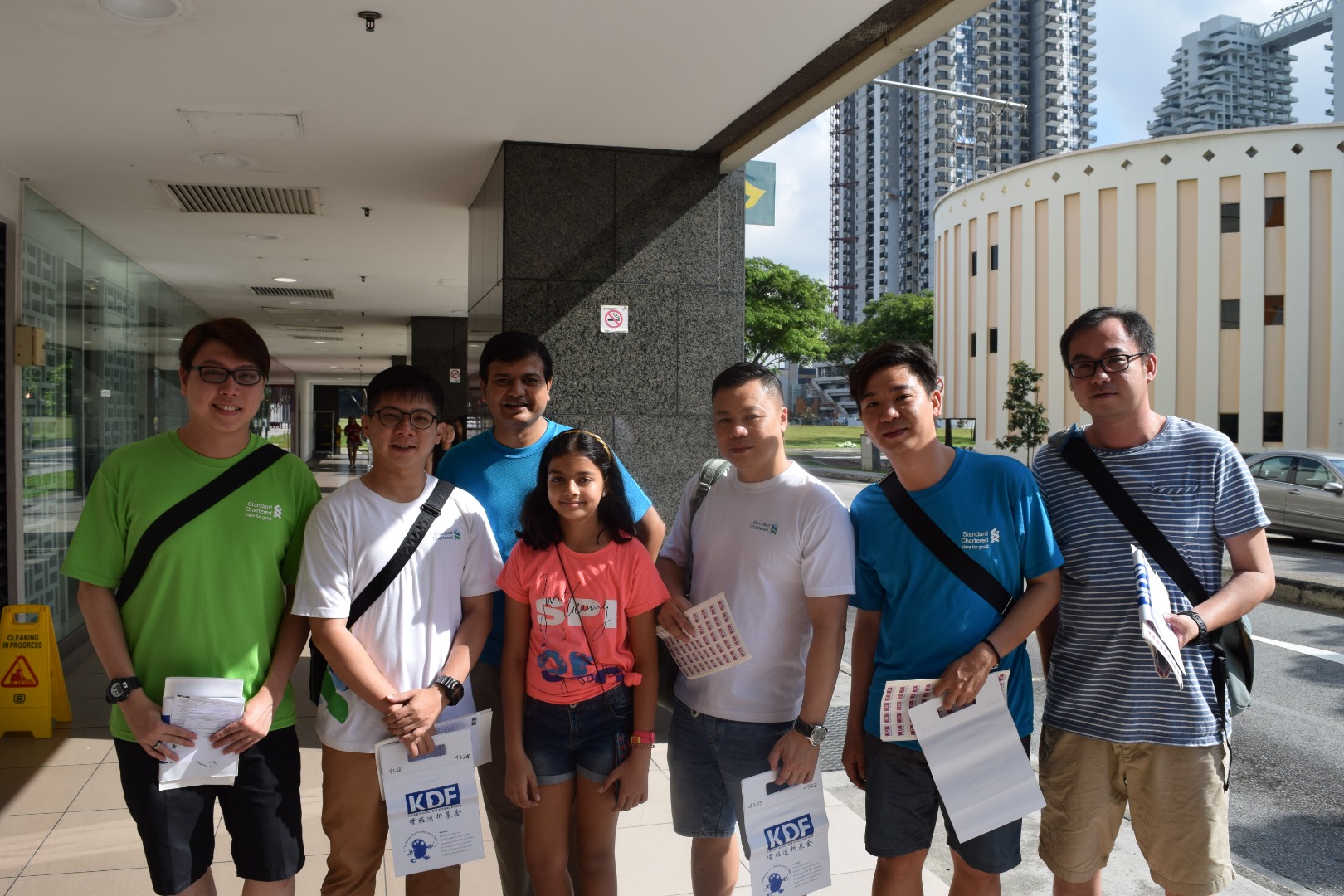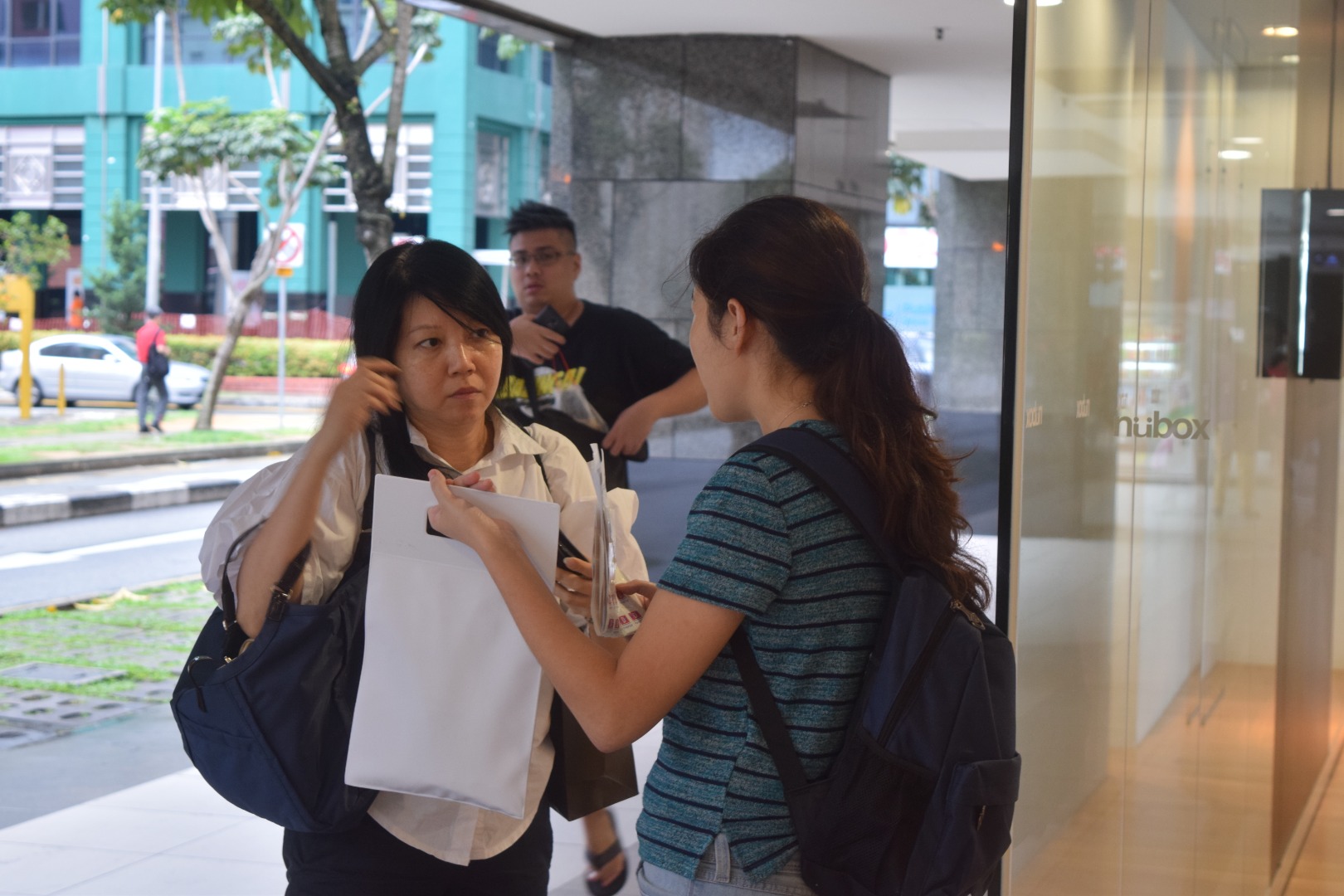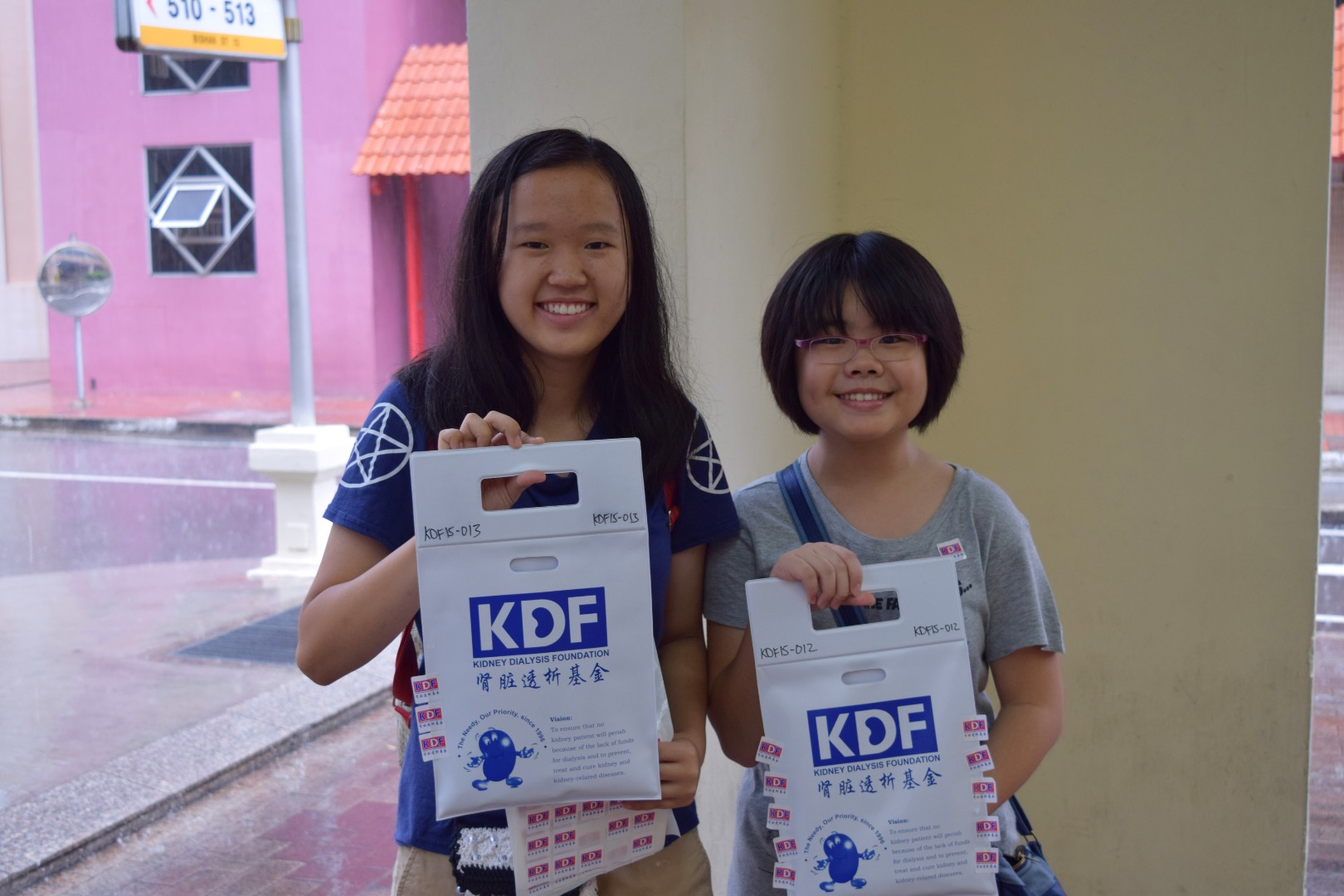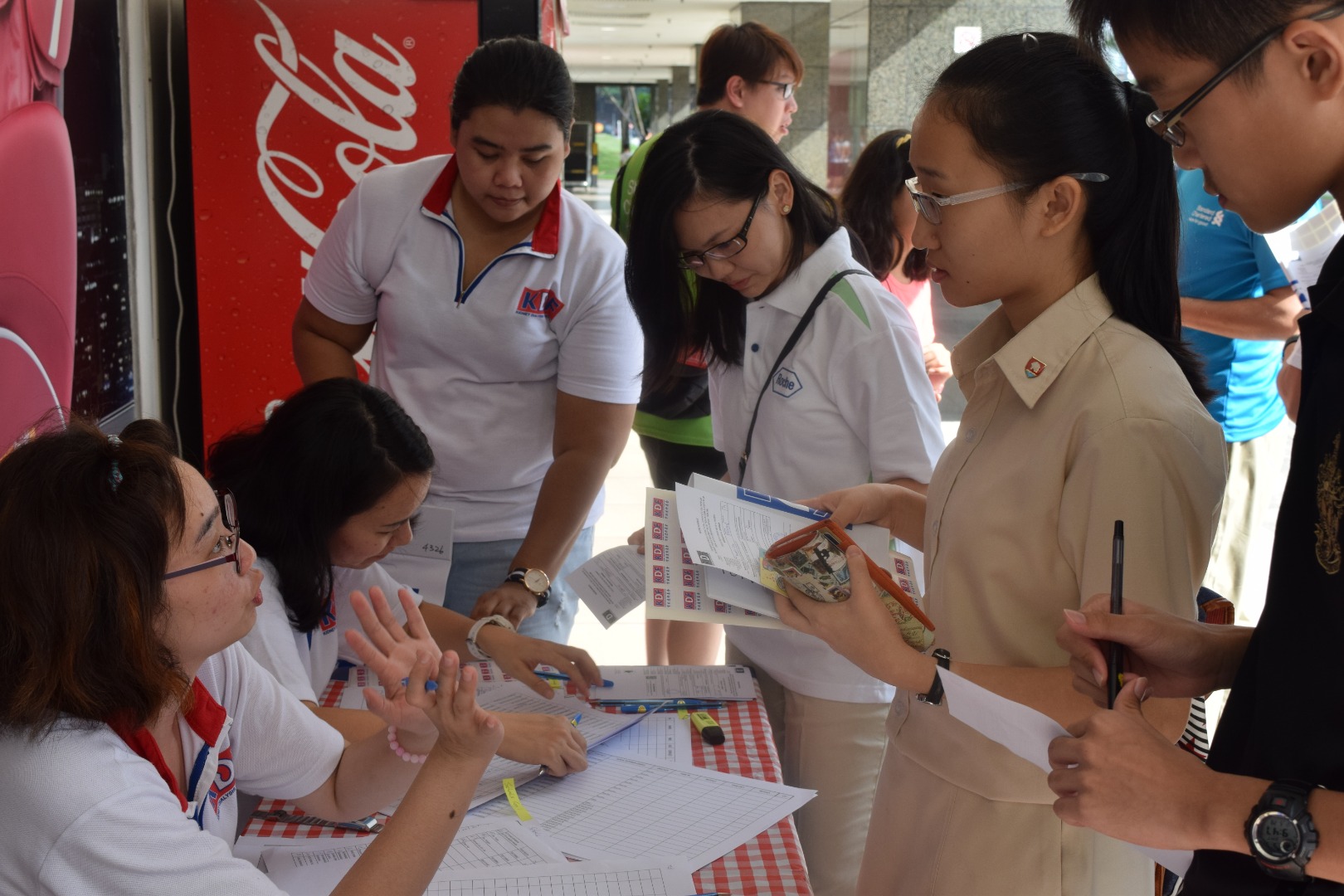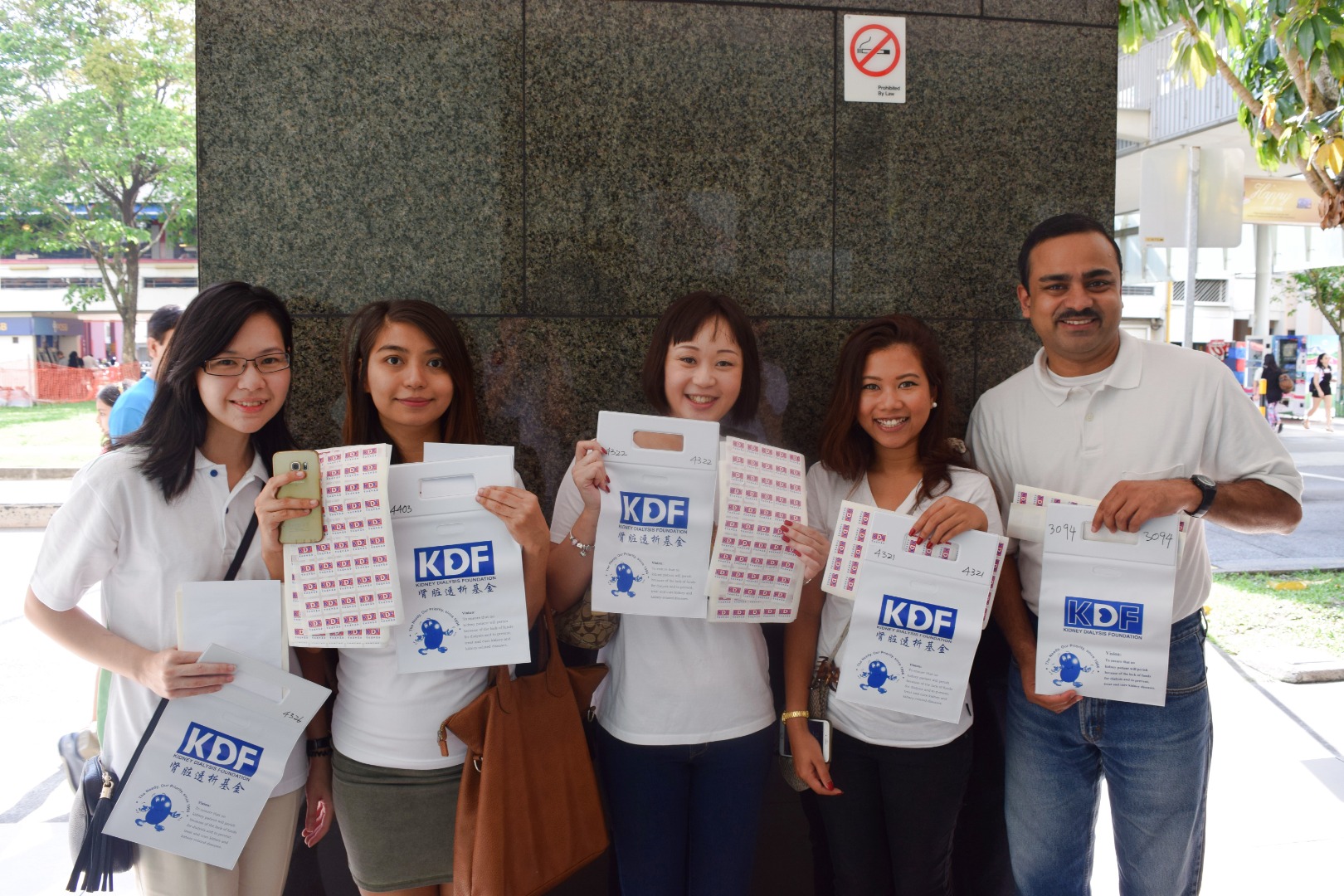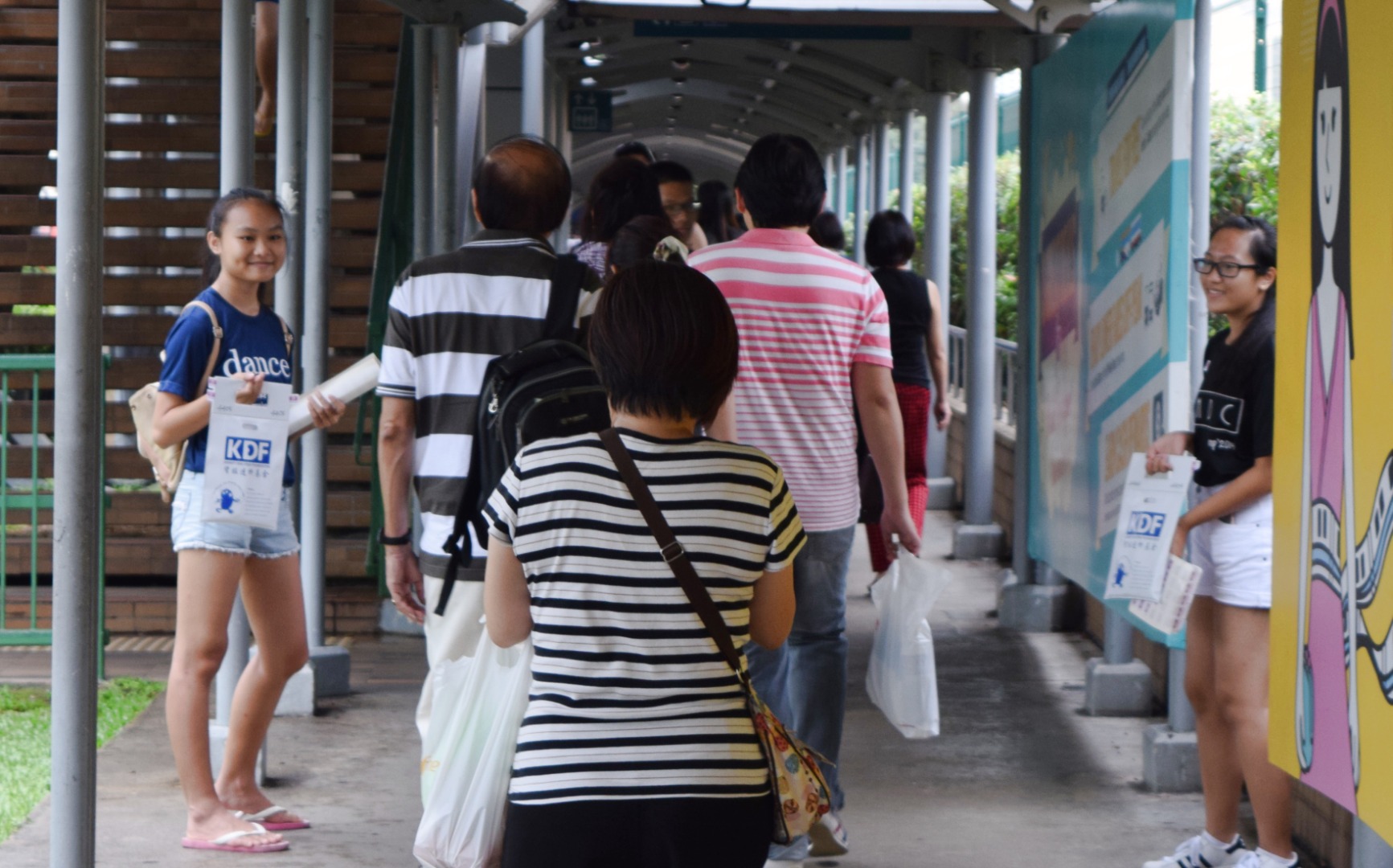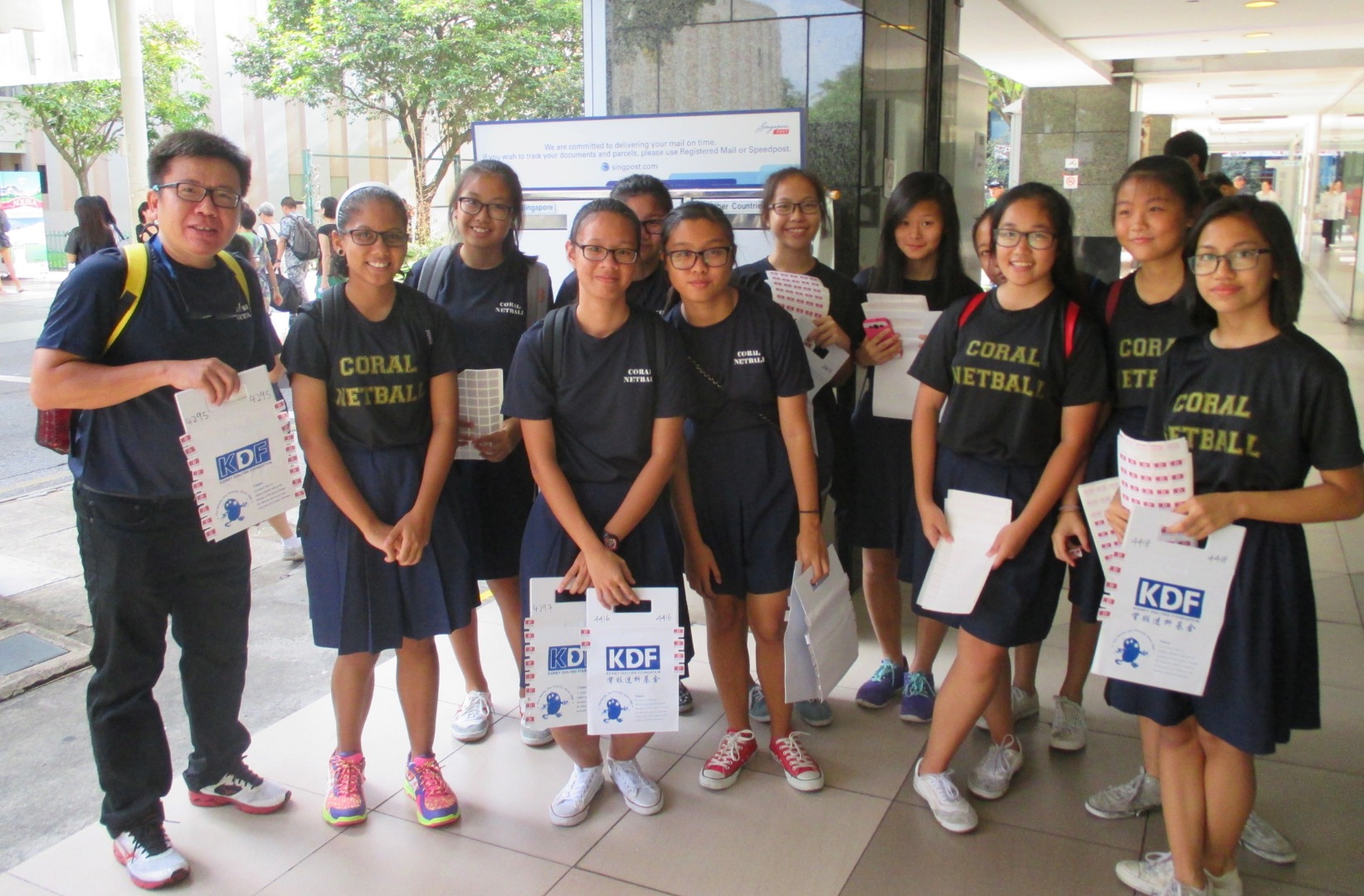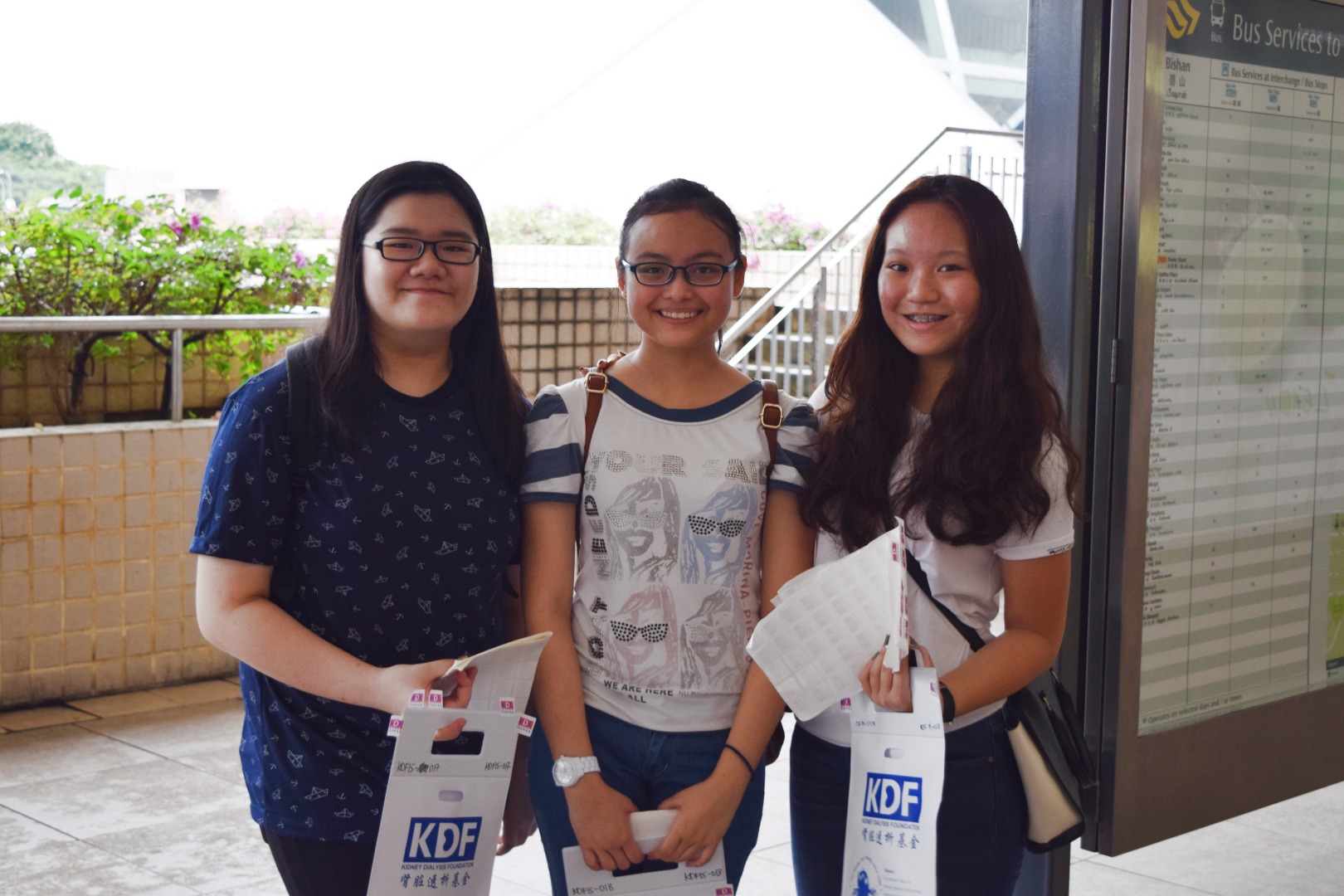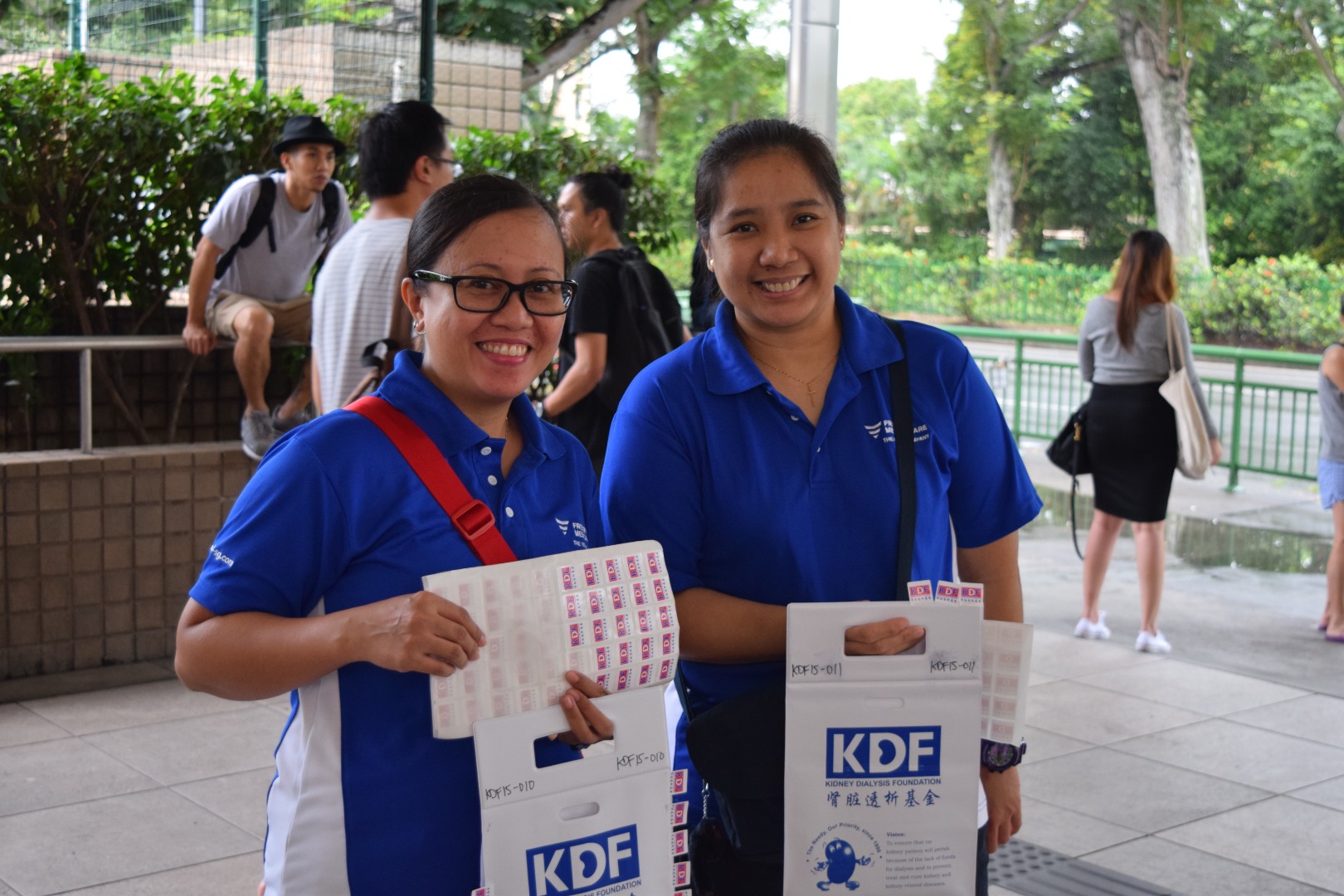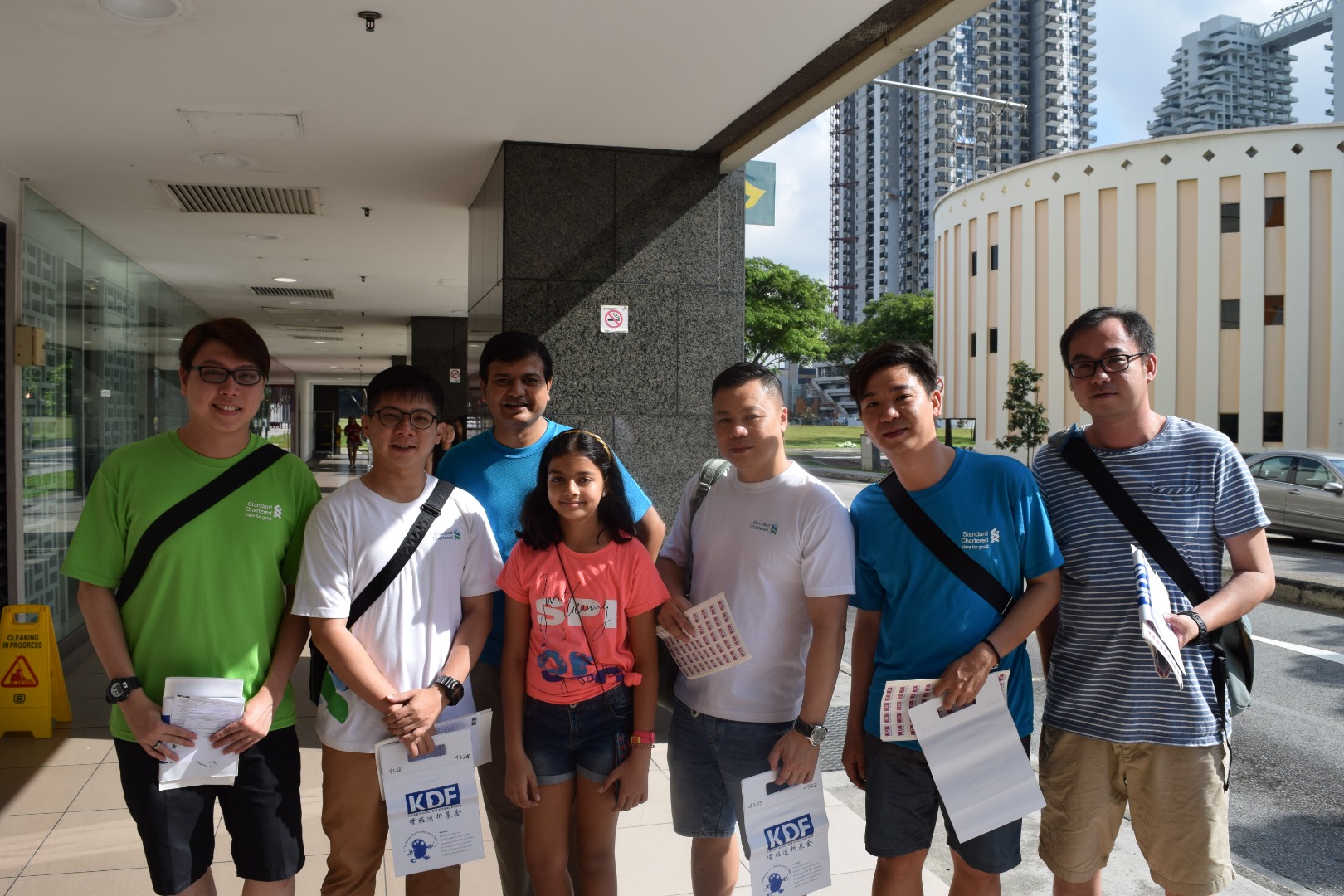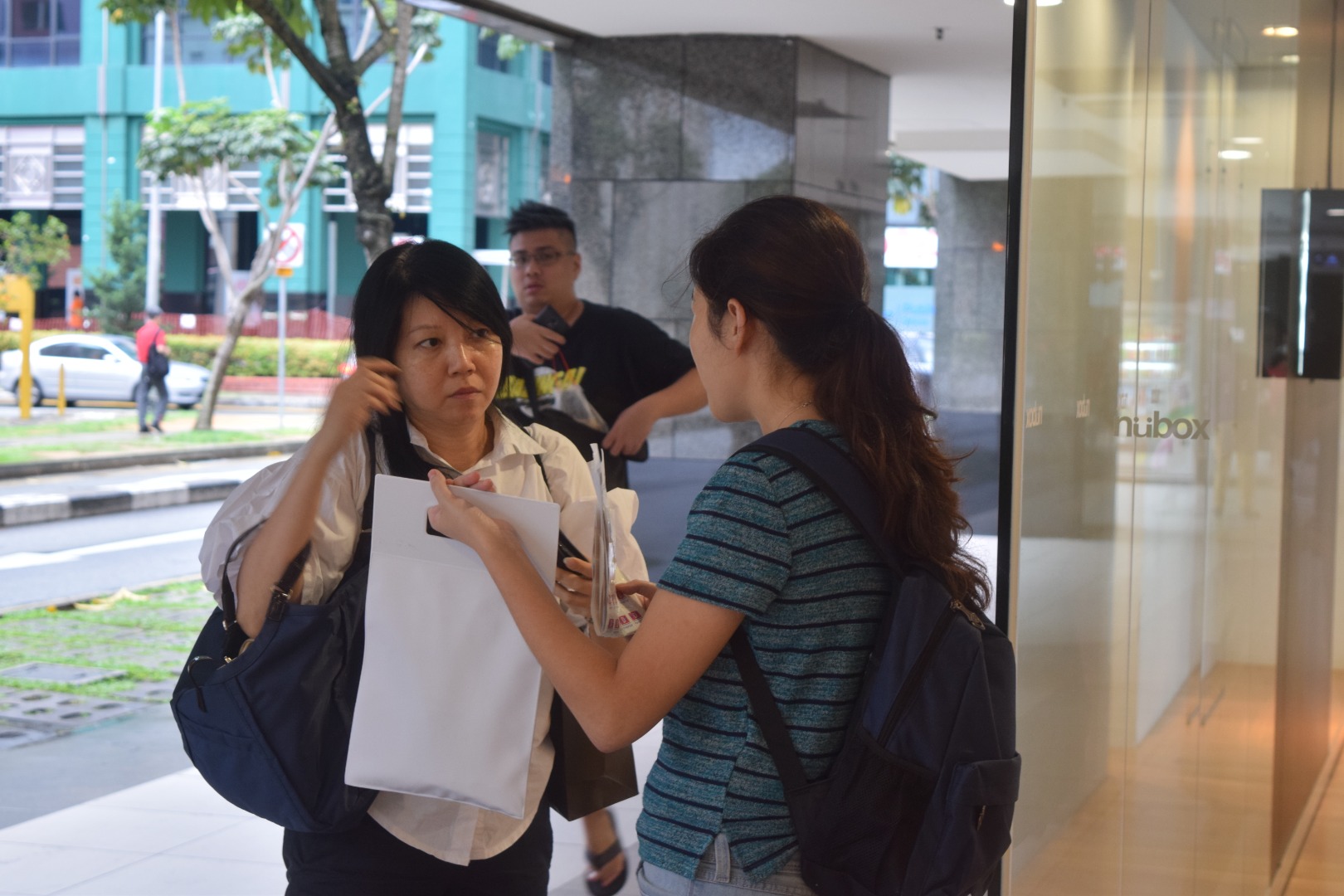 On 5 December 2015, over 140 volunteers stationed themselves at various locations in Singapore with one common aim—to raise funds for needy patients at KDF.
Although our Flag Day coincided with the school holidays, it did not deter volunteers from Gan Eng Seng School, Coral Secondary School, Raffles Institution and ITE College West from taking to the streets to appeal for donations. Joining them were corporate volunteers from Standard Chartered Bank, Roche Pharma Singapore and Fresenius Medical Care.
Ms Shriya Lakshman, who had volunteered for the KDF Flag Day because she had a close family member who recently experienced kidney failure, found the experience most enriching. "Knowing that there are many people out there who are willing to help others that they don't even know is very heart-warming, tosay the least."
And for first-time Flag Day volunteer, Joey Chan, the experience opened up many future possibilities. "I saw the event poster and I thought the event was quite interesting, because I had never been a street collector, so I decided to try it out. It's an interesting experience although it was pretty tiring, butI wouldn't mind doing it again!"
It was especially heartwarming to see our adult volunteers involve their family to be part of this meaningful event. We were also touched by the strong spirit to serve observed in many of our student volunteers who showed up despite it being a school holiday. With their combined efforts, a total of $10,775 was raised through this event, and KDF would like to thank all of the volunteersand the public for their support towards our Flag Day.