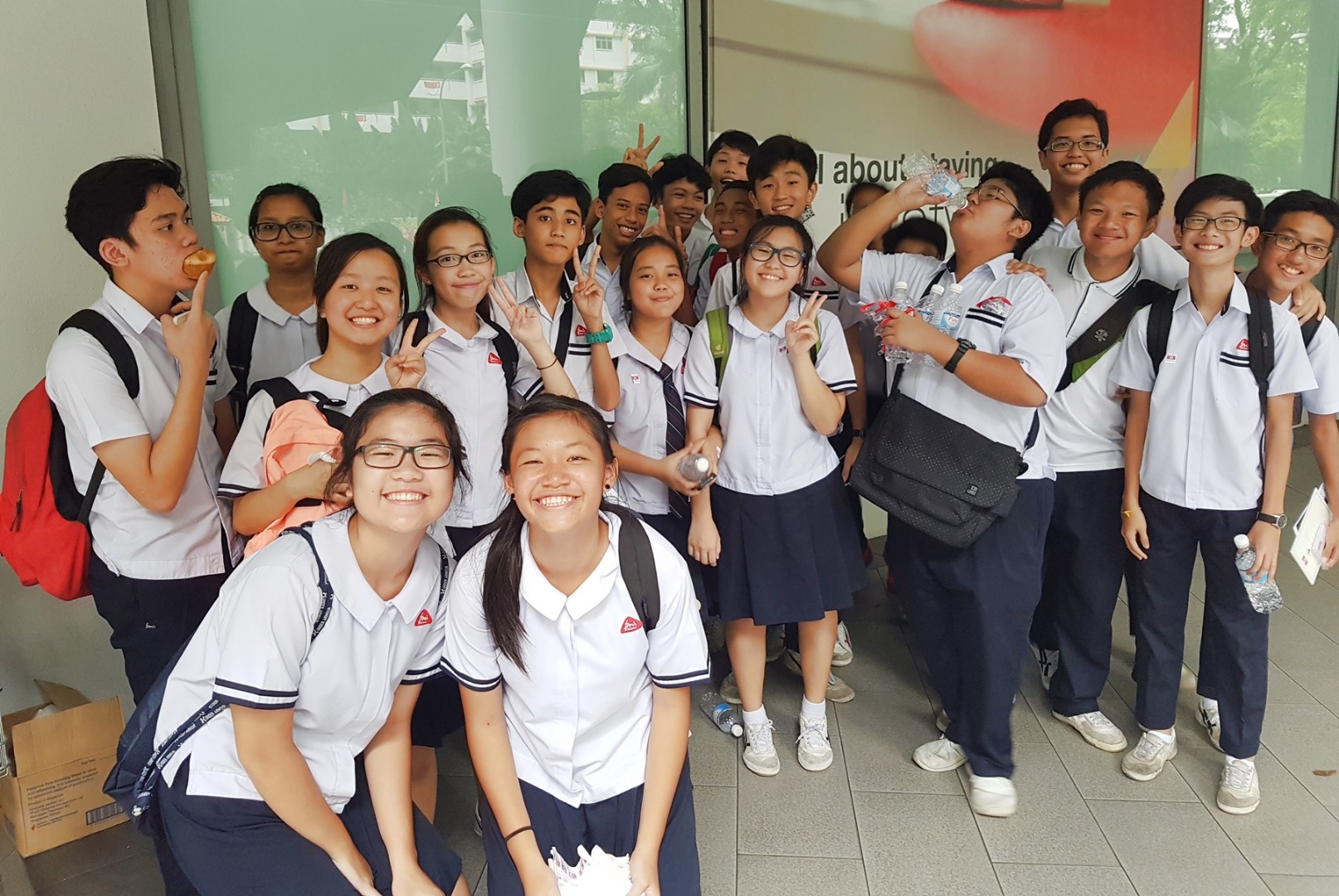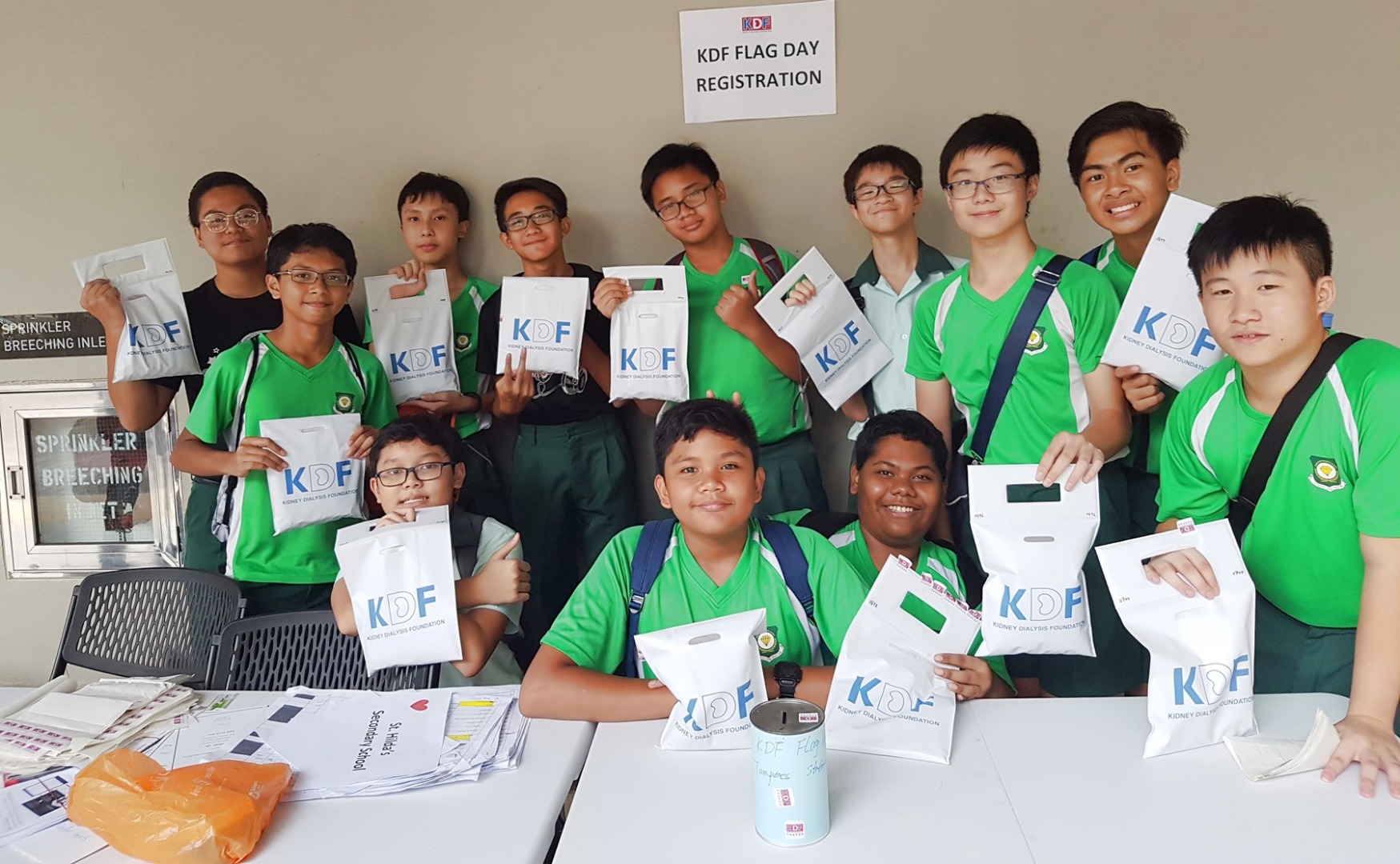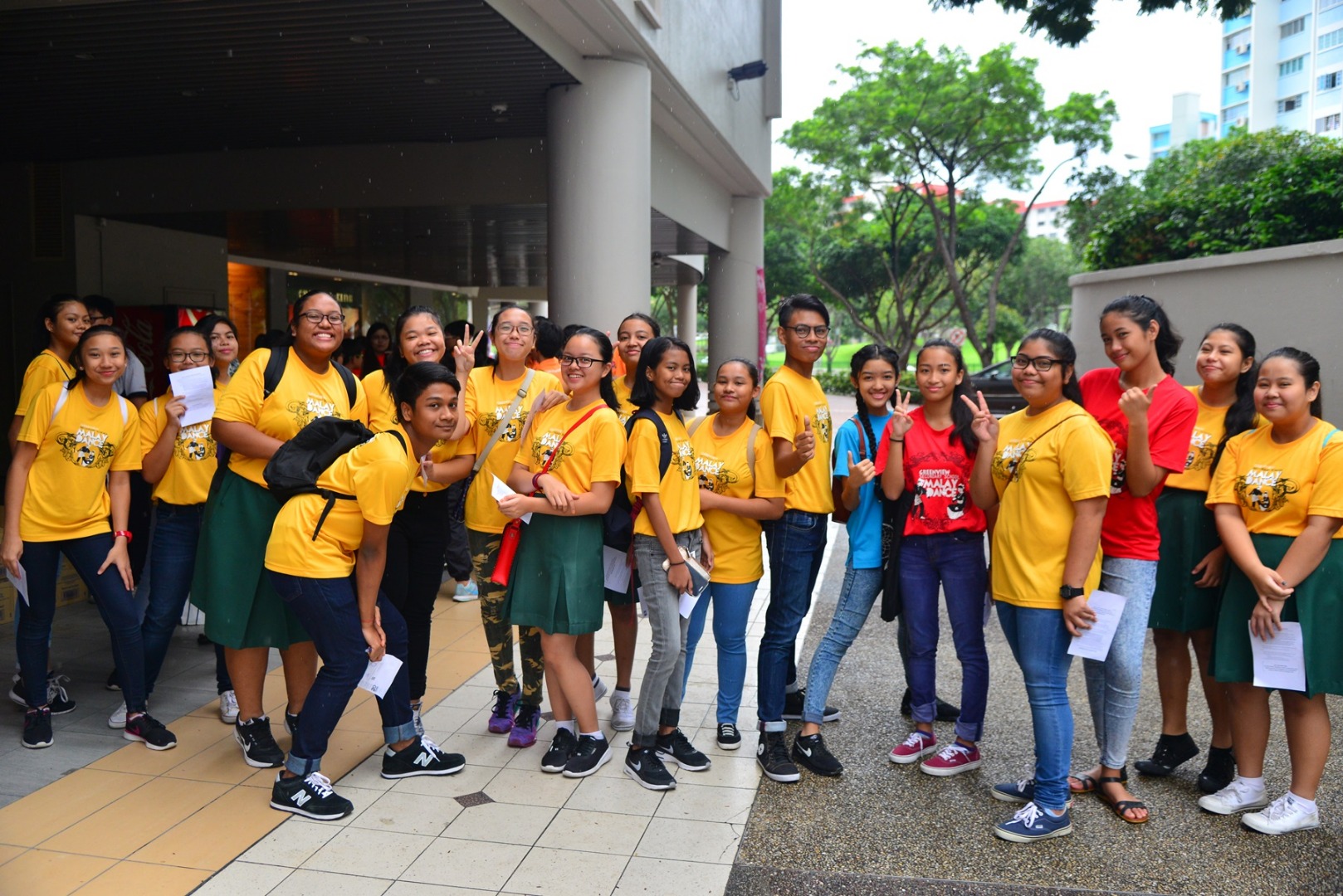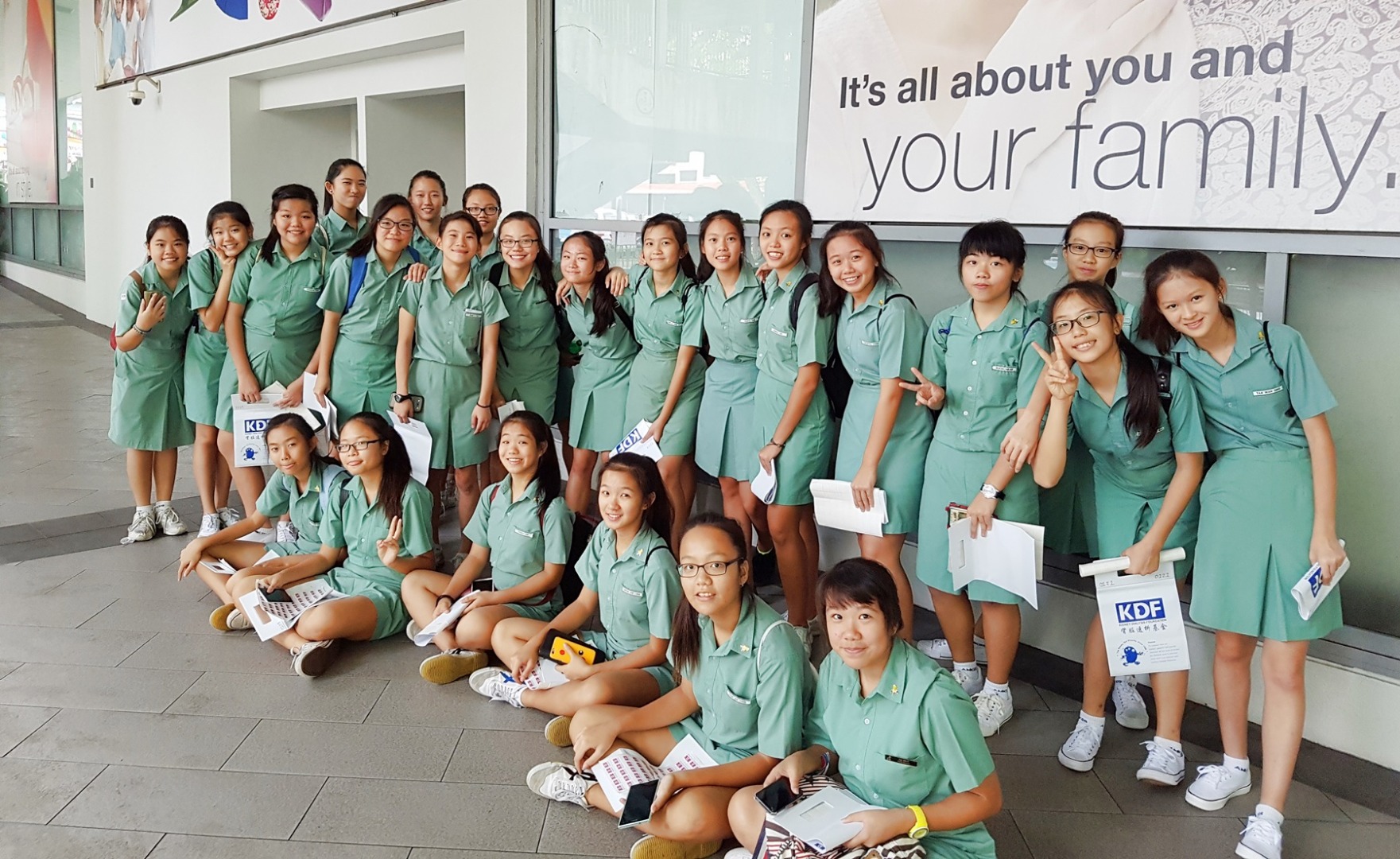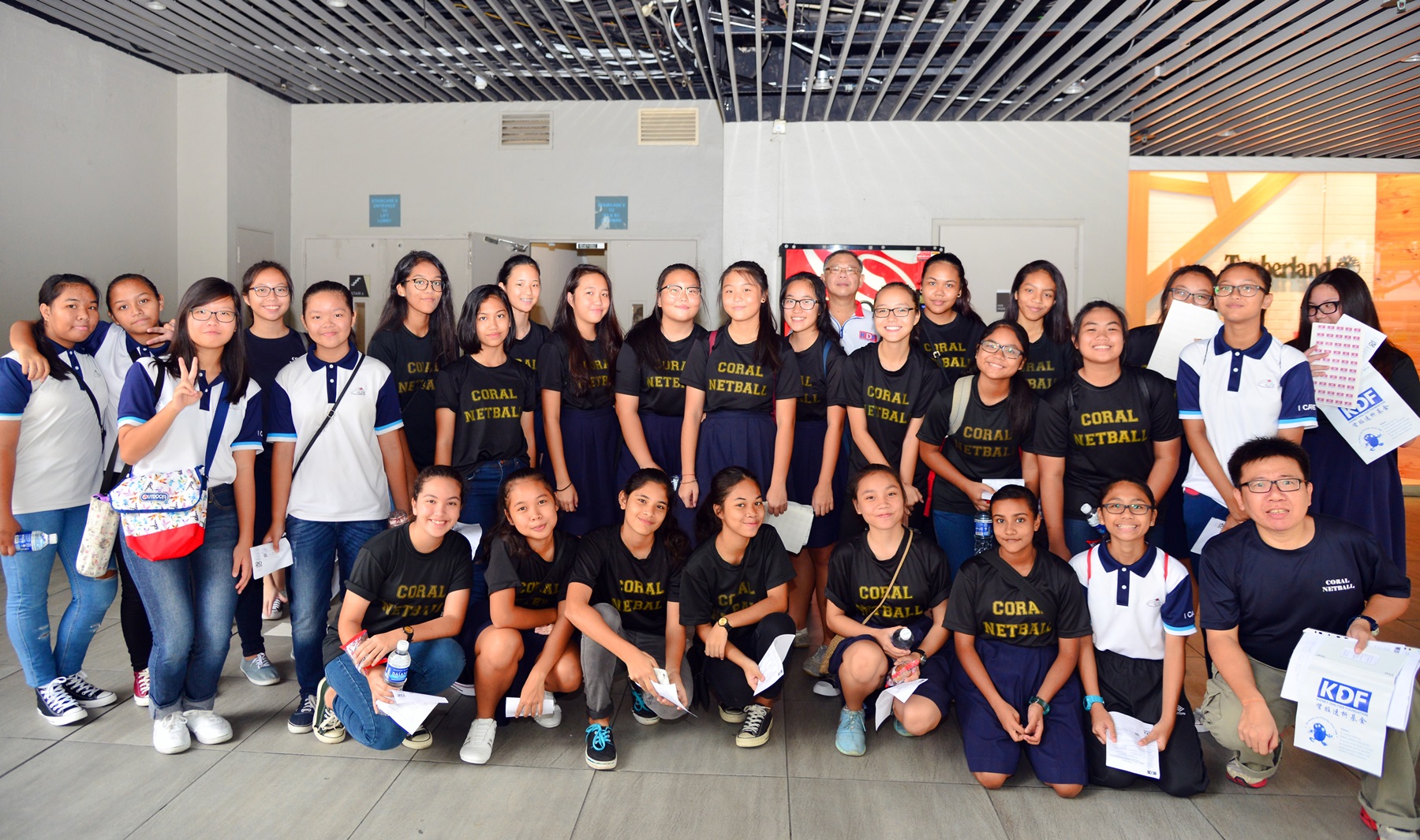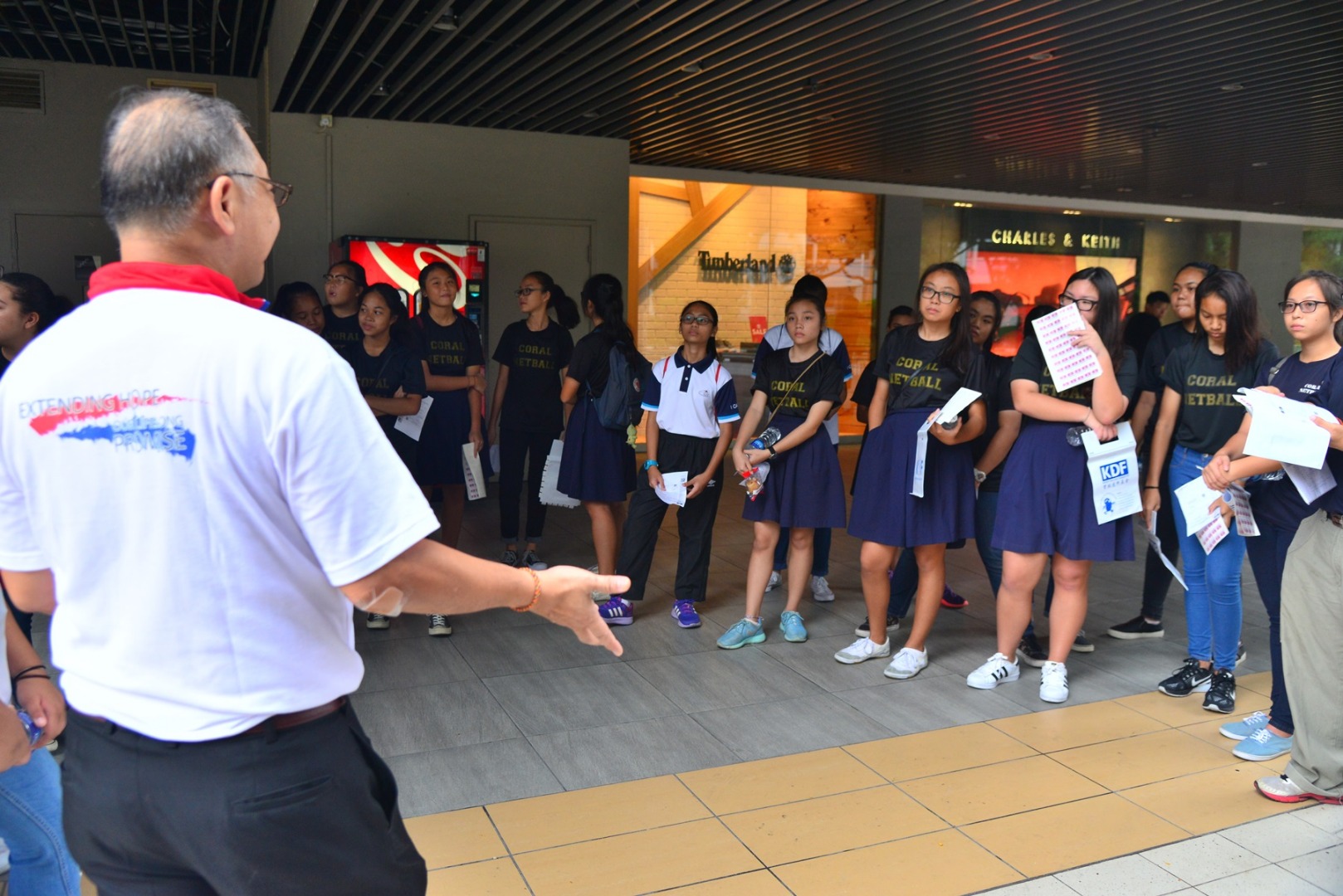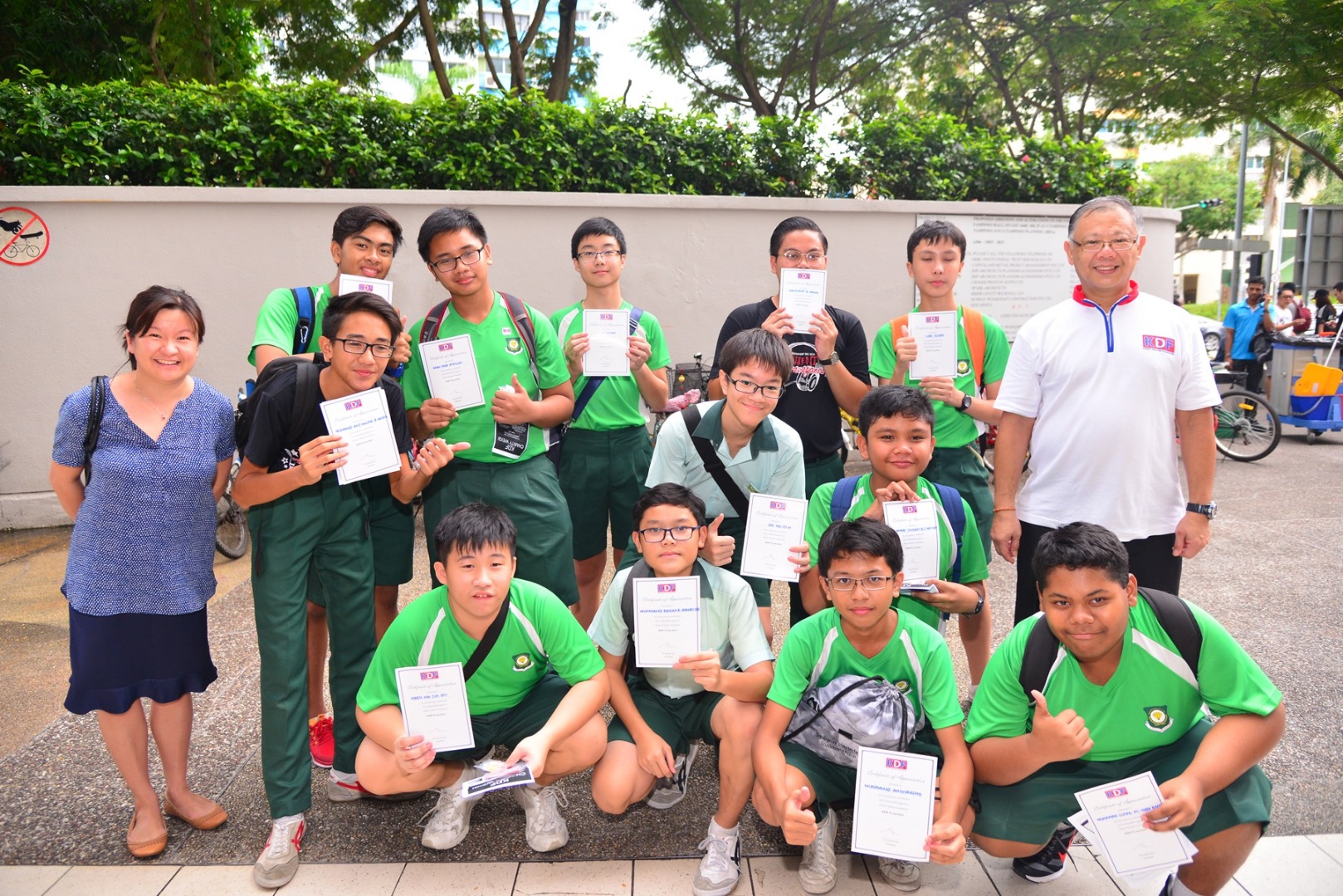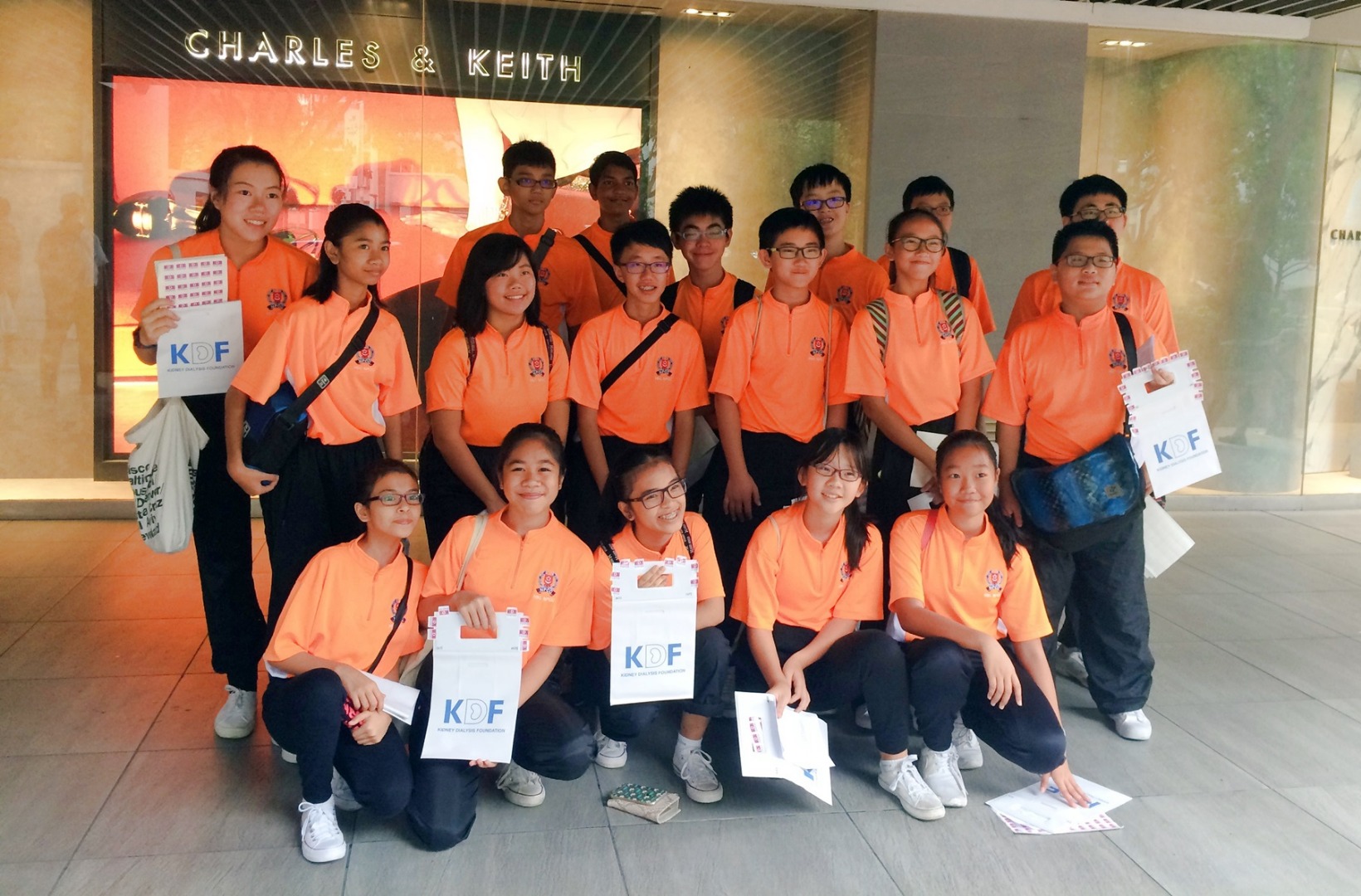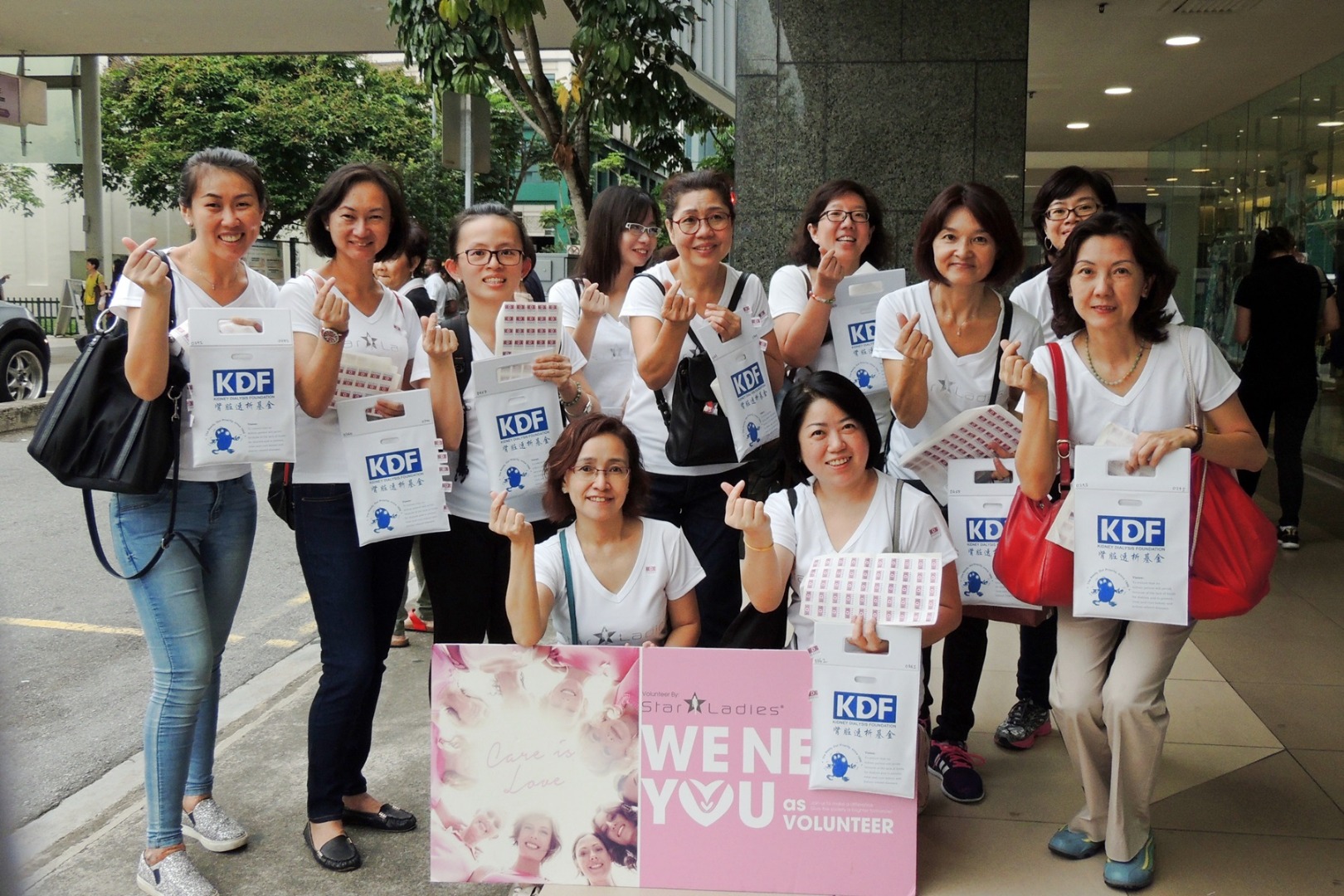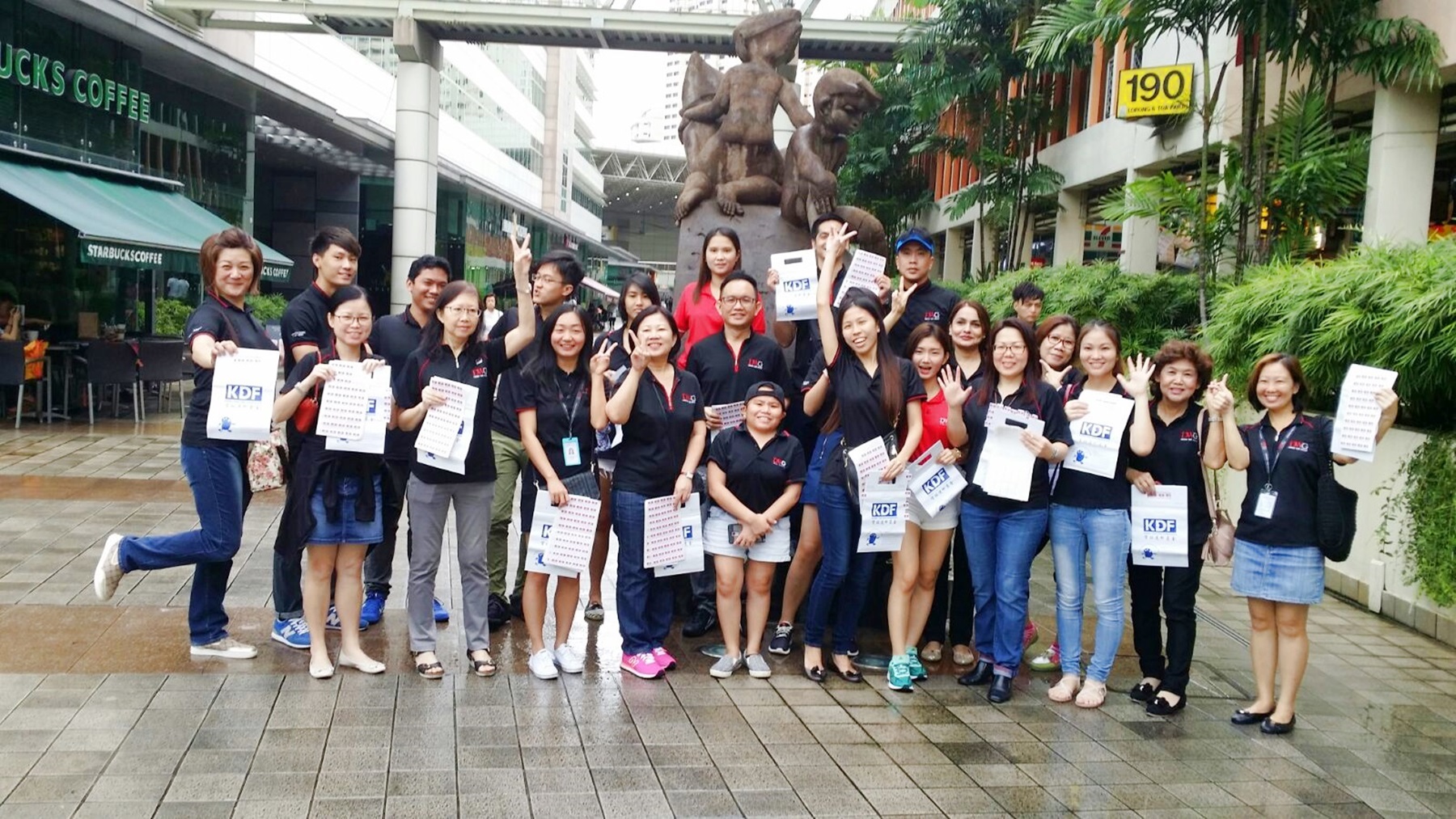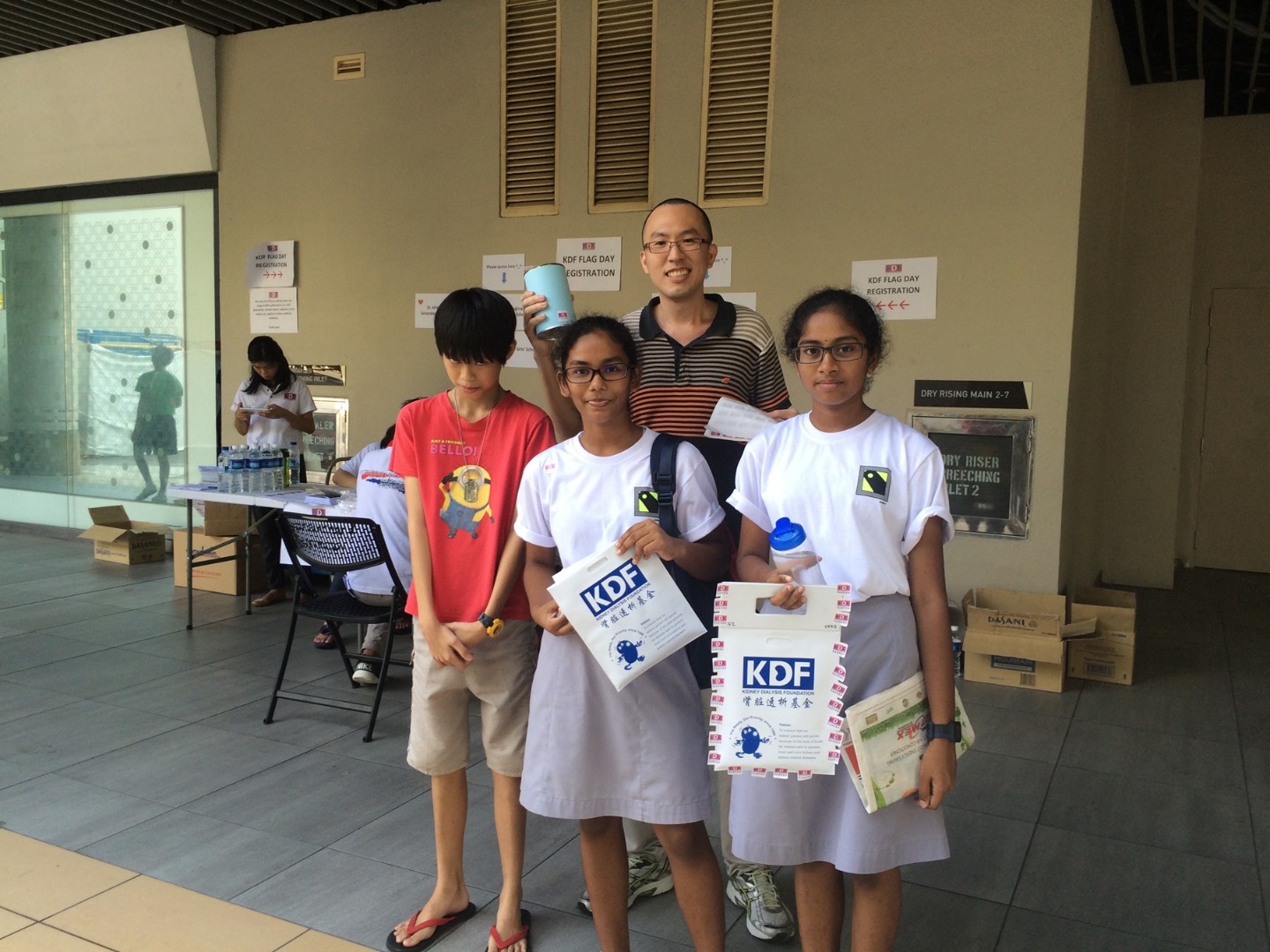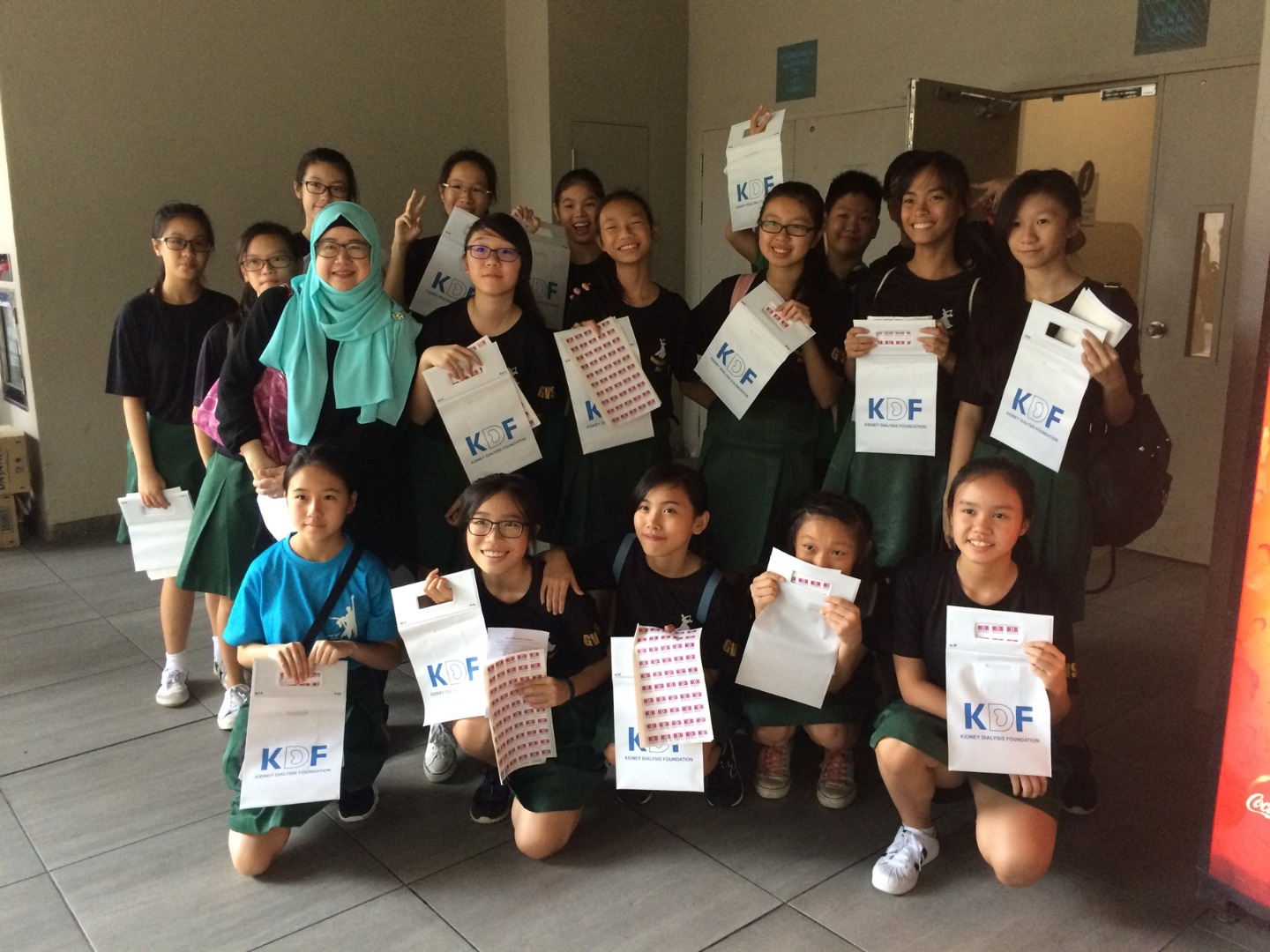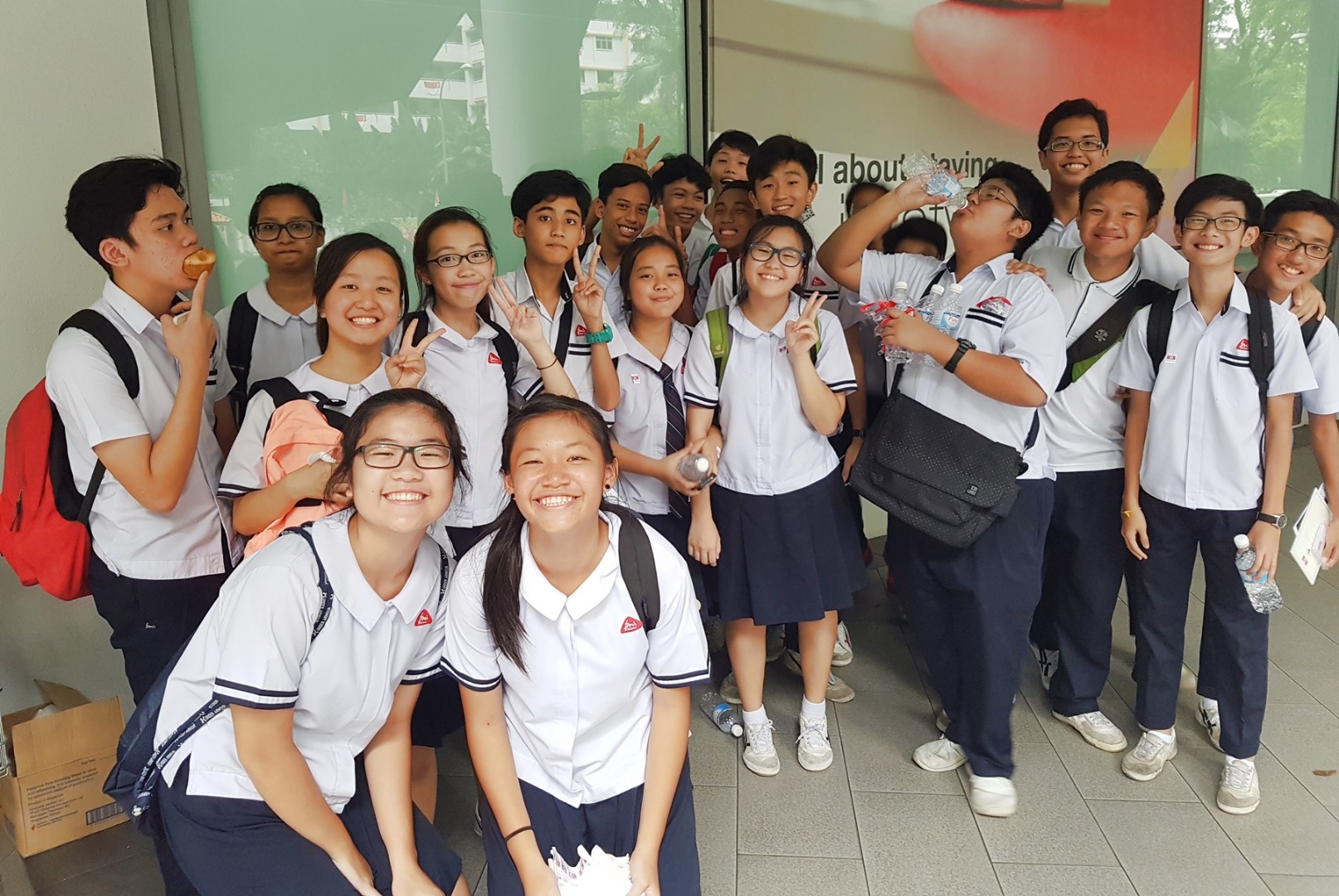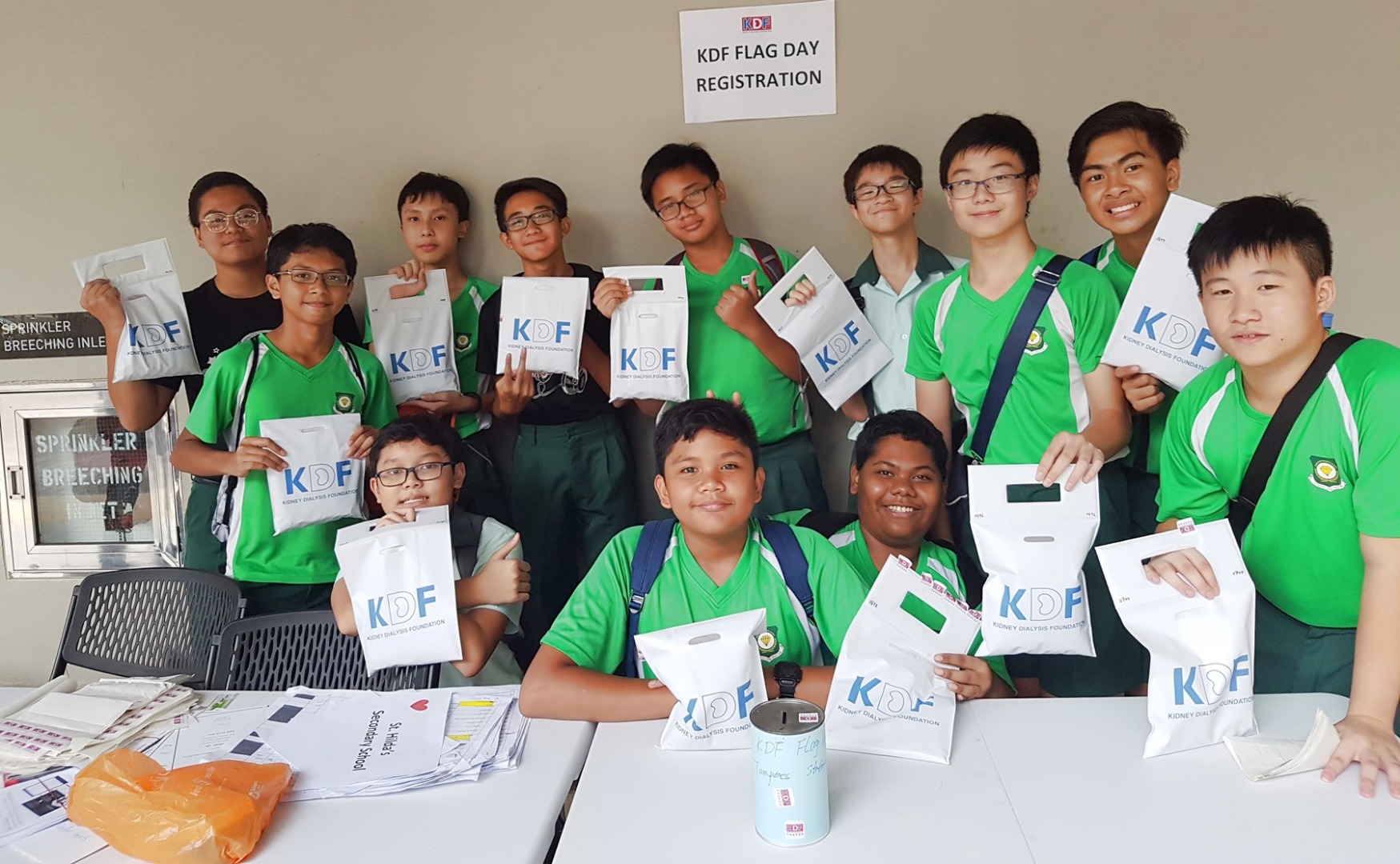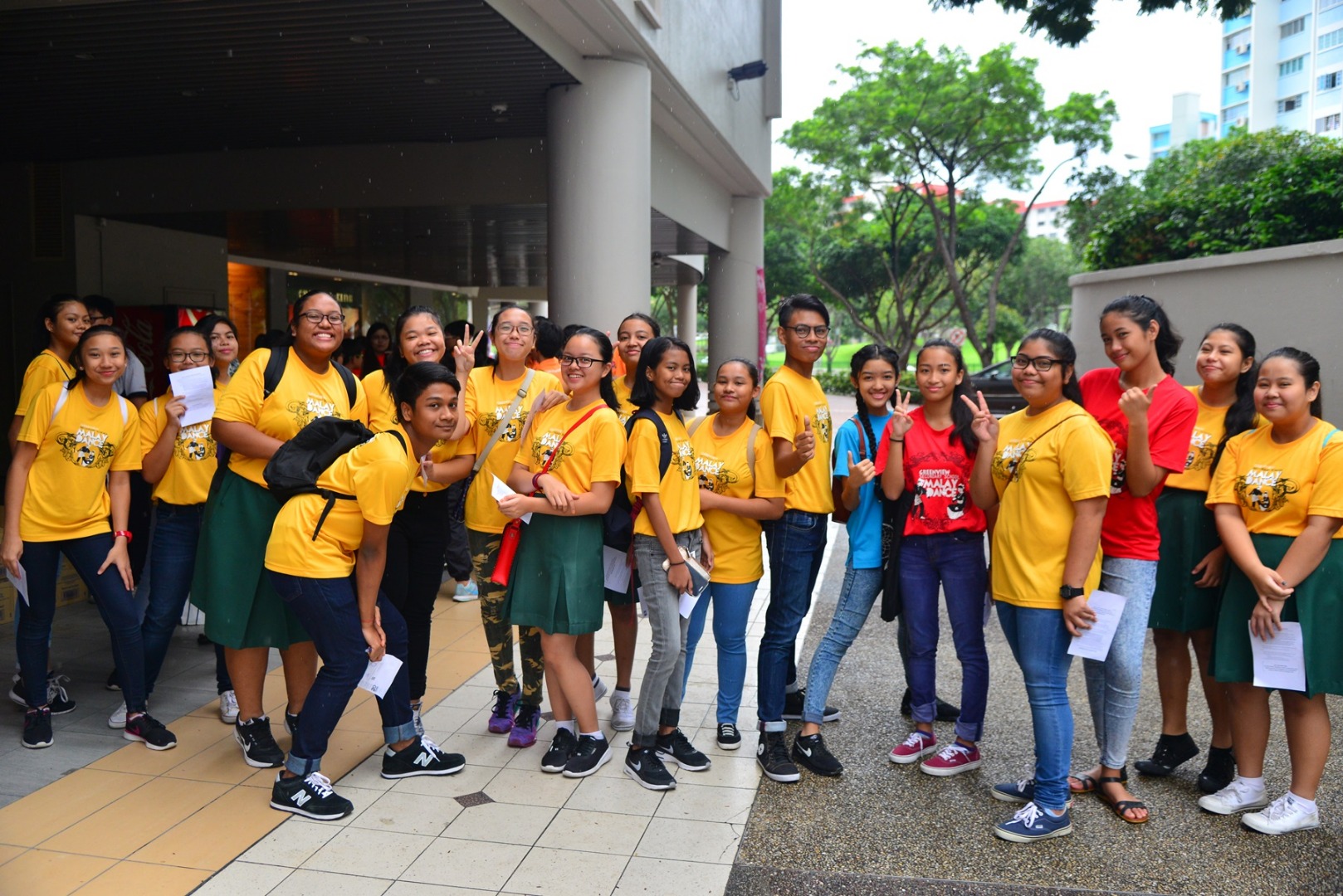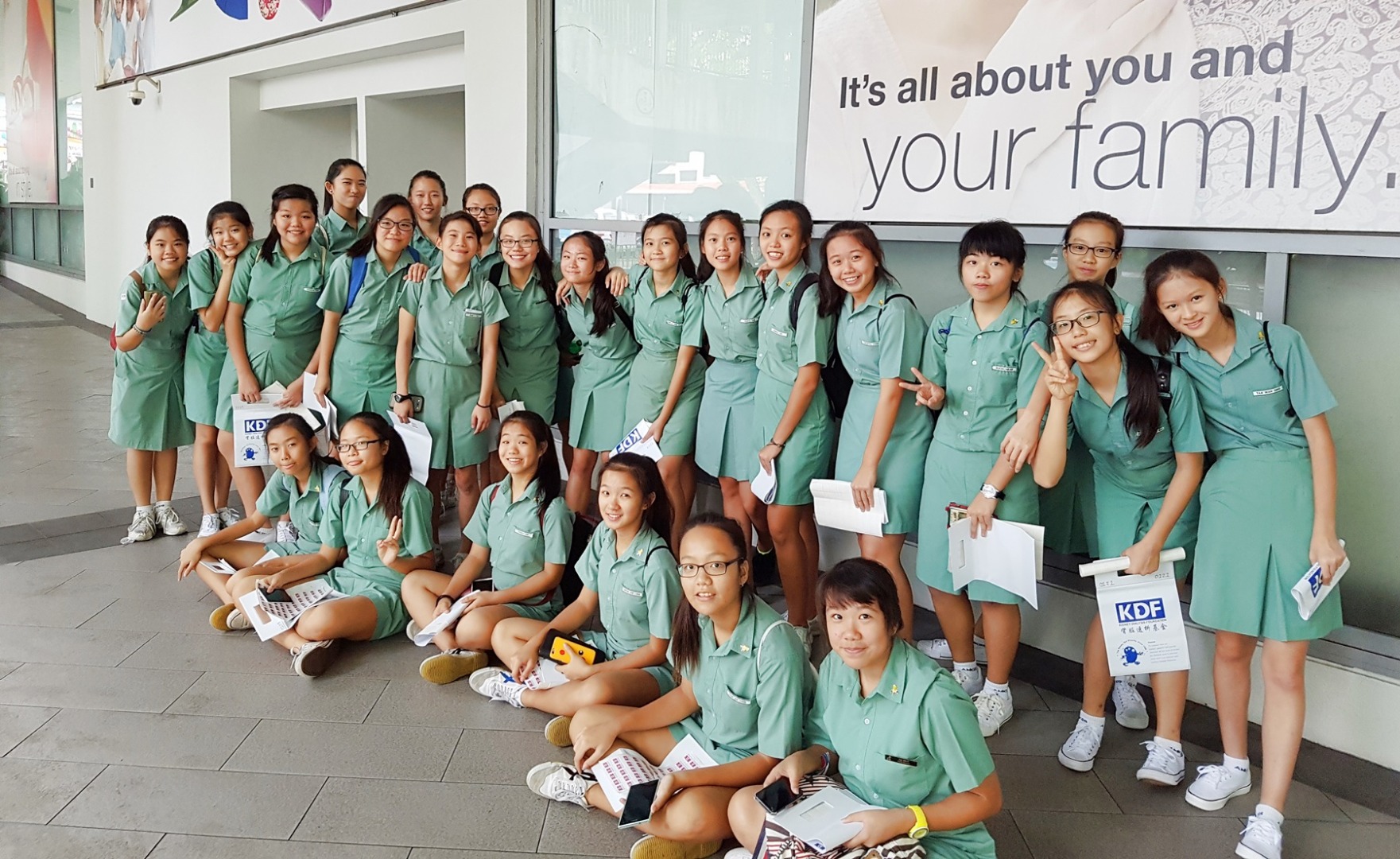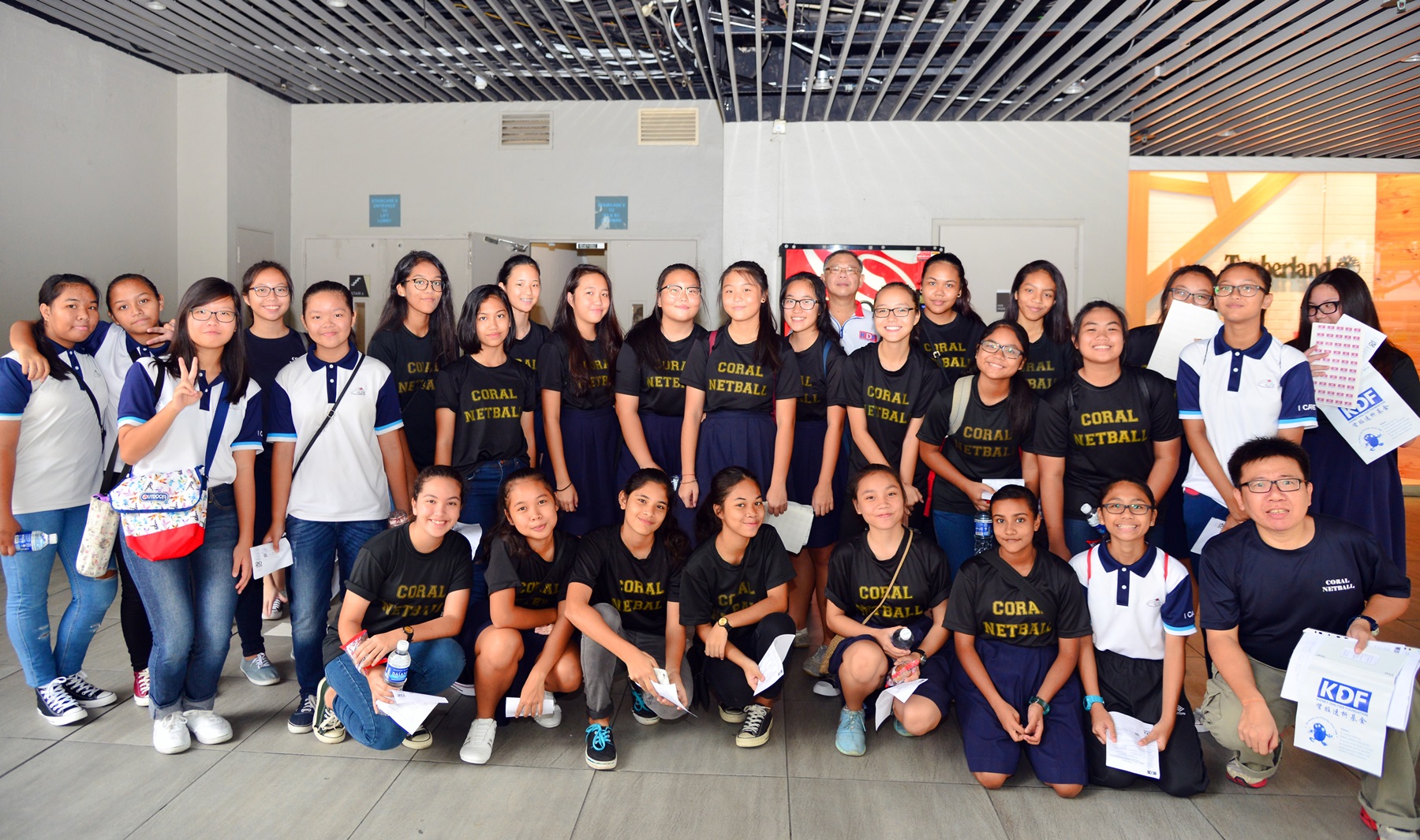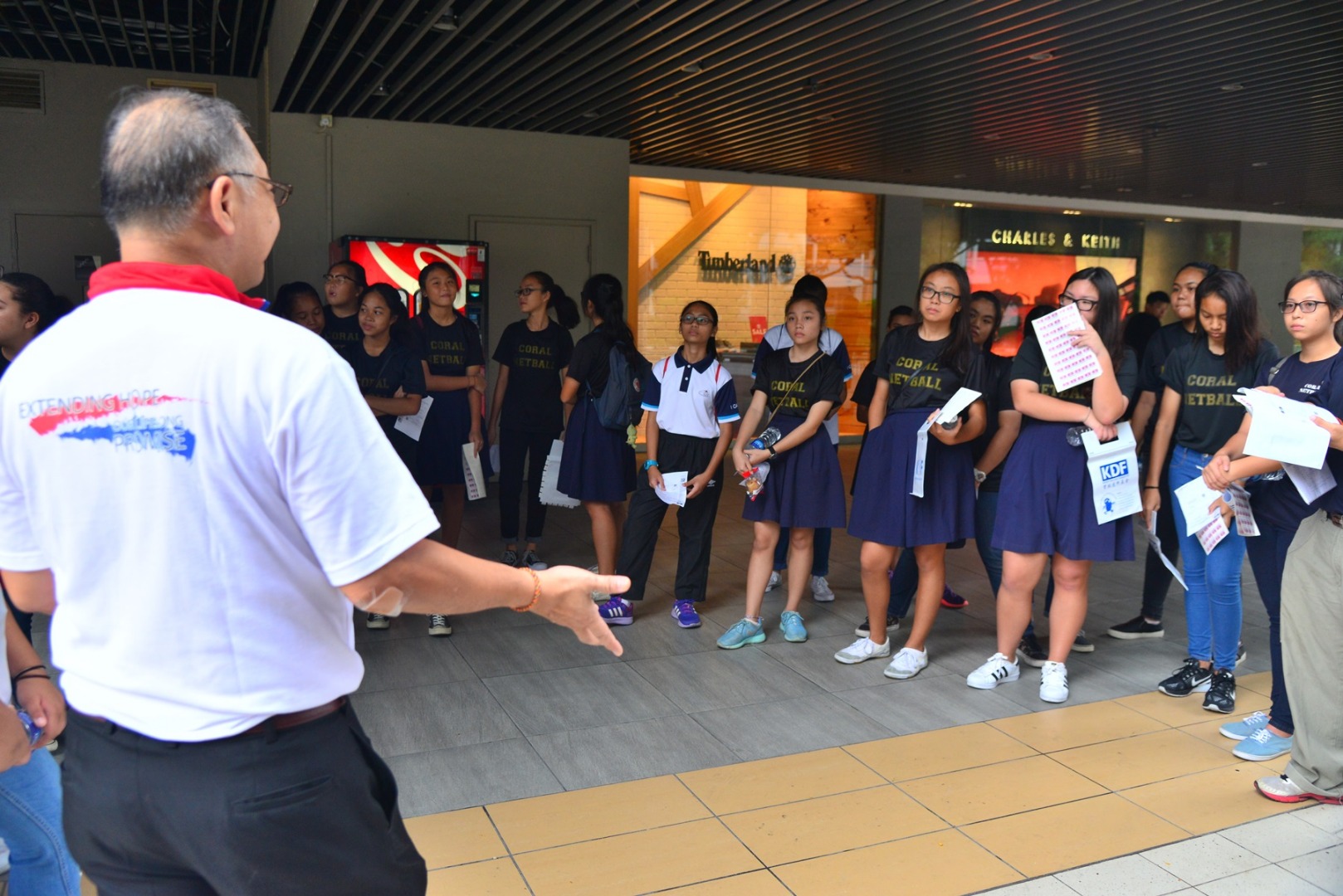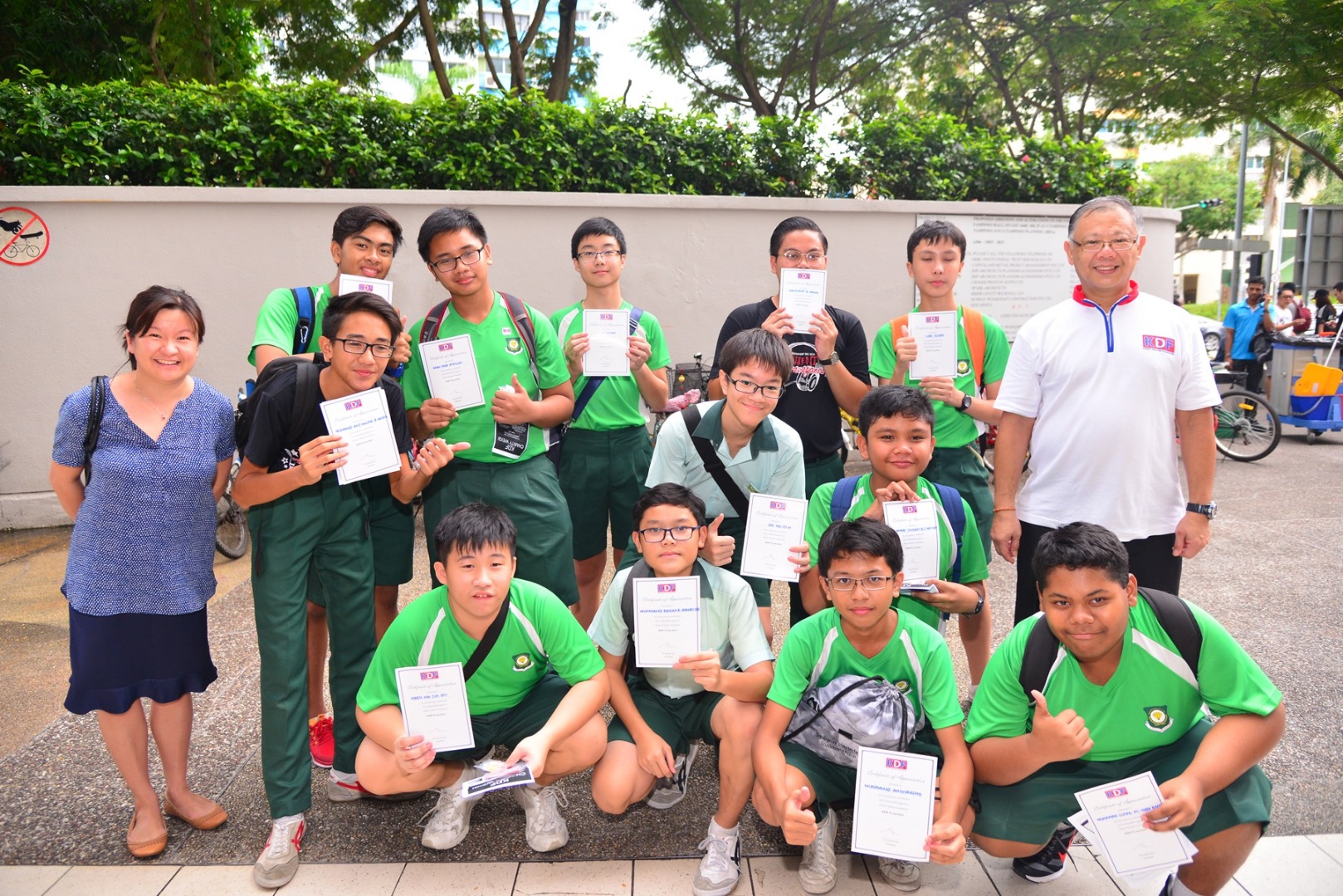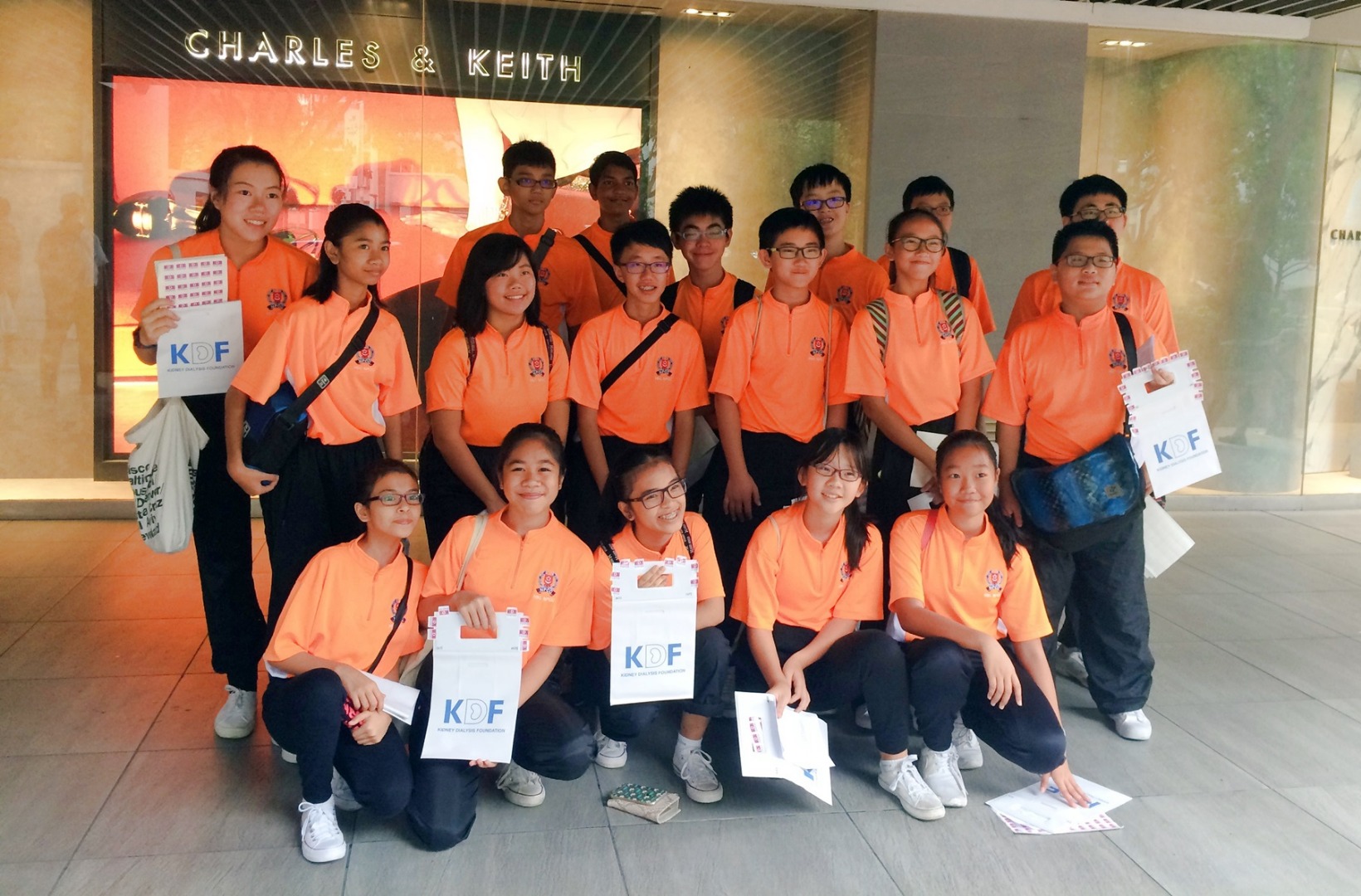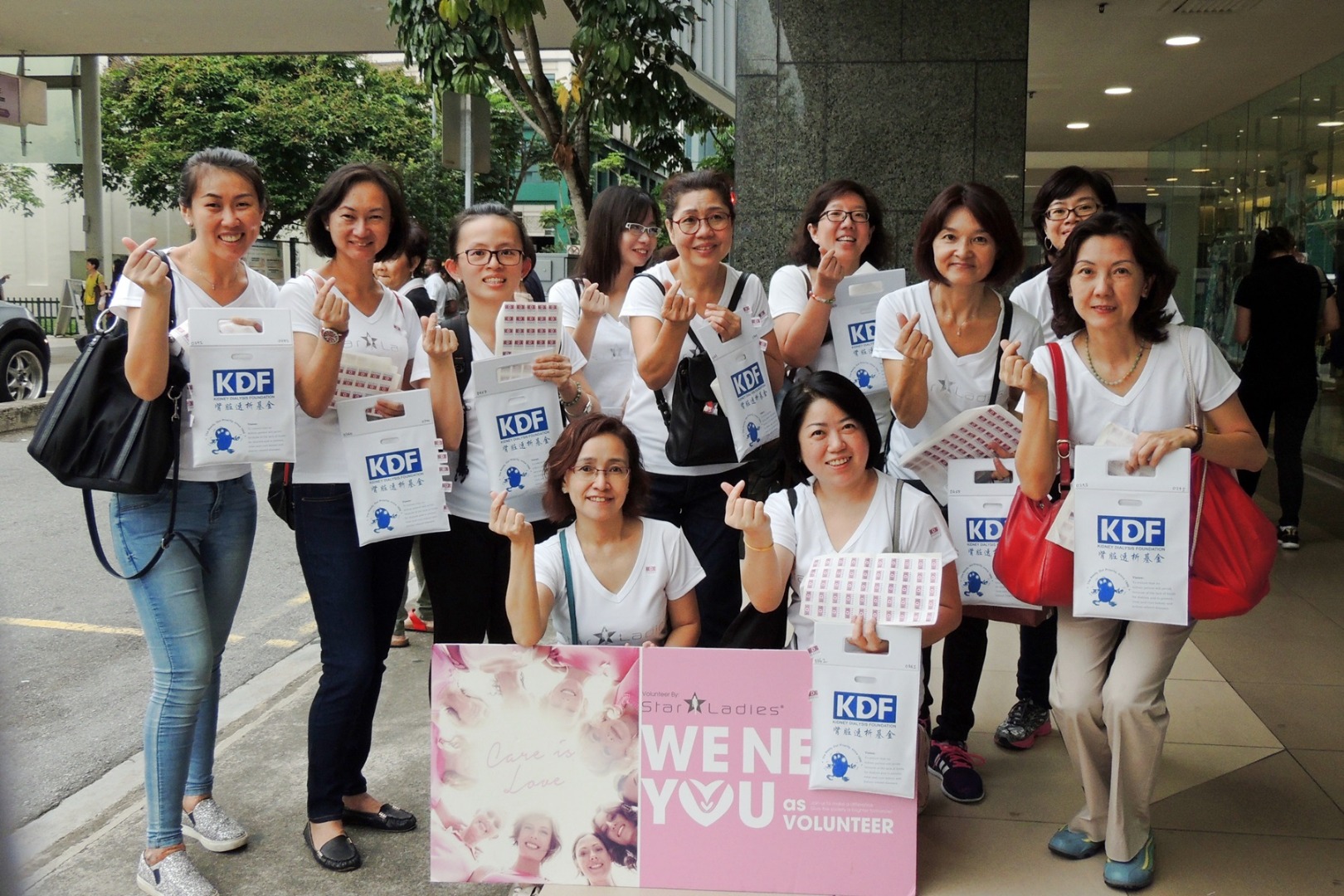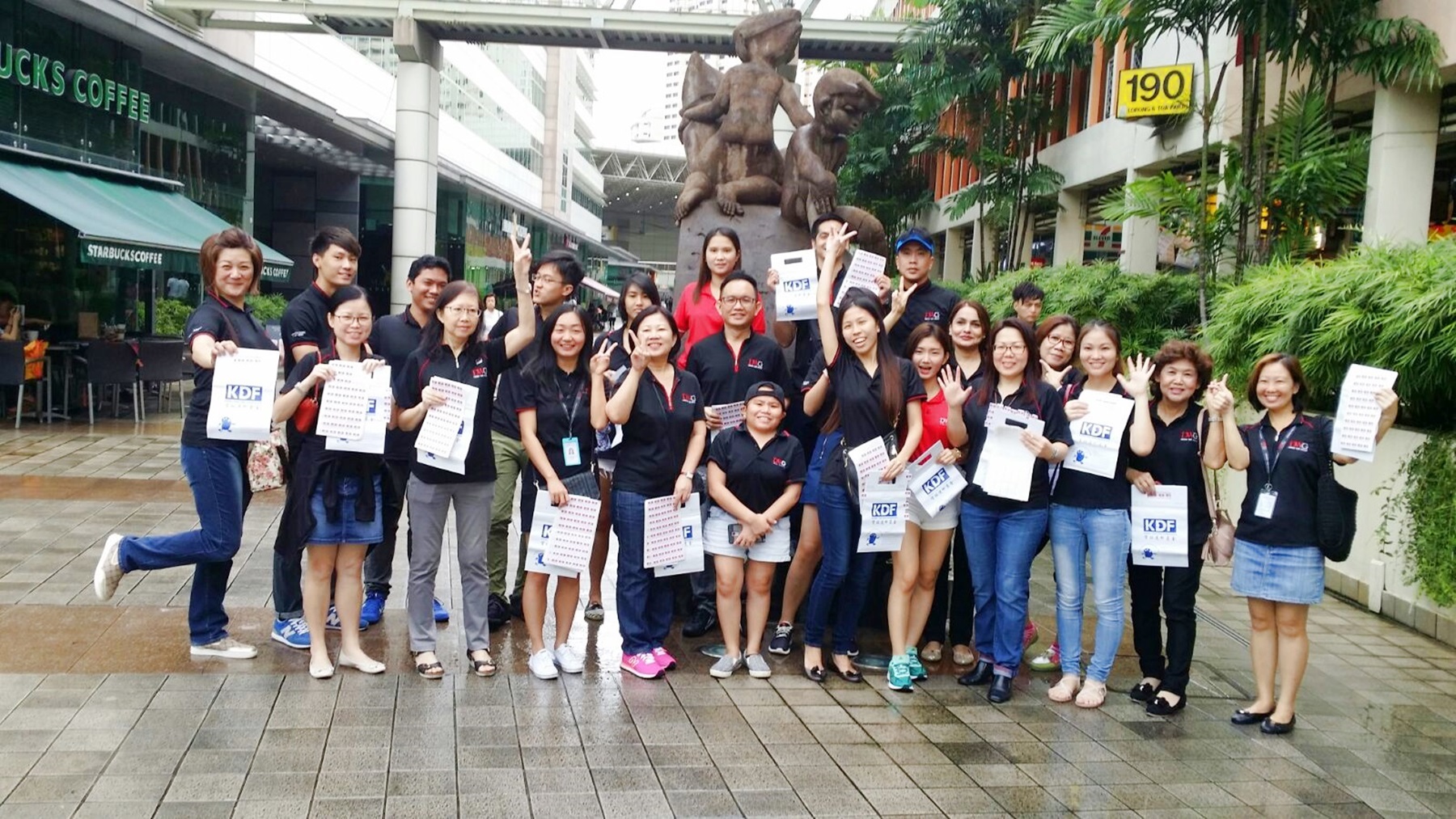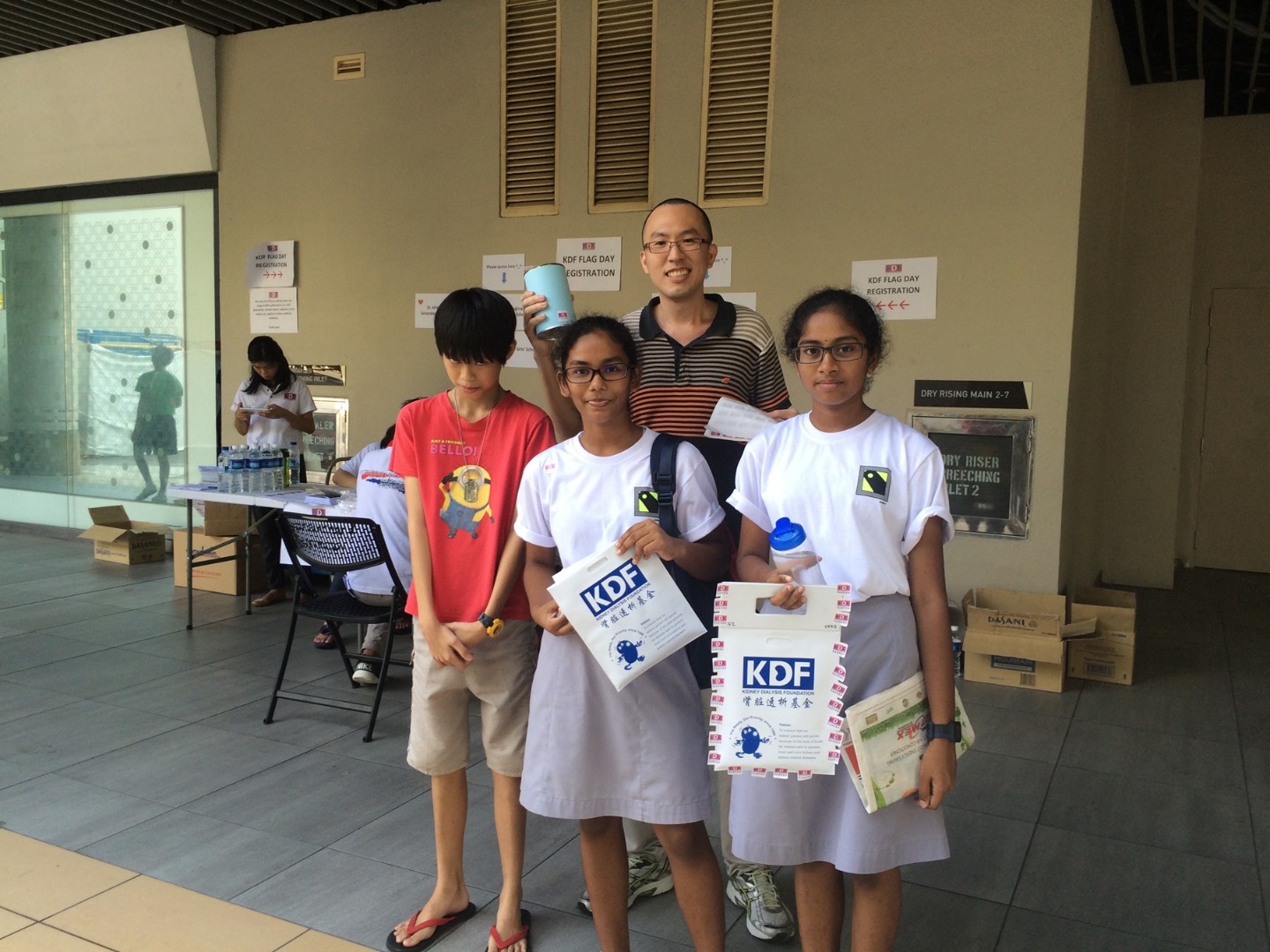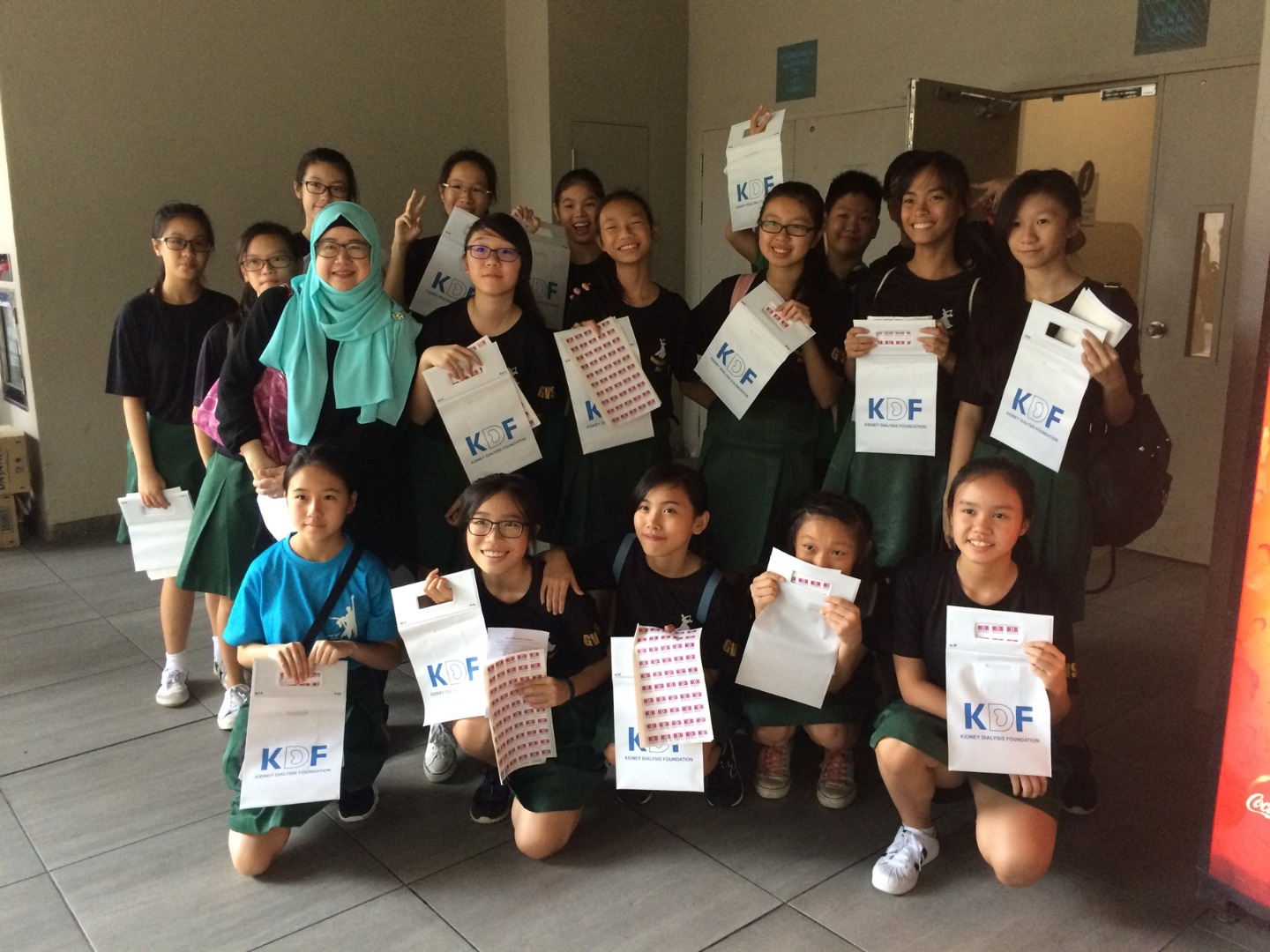 The annual KDF Flag Day took place on 23 July 2016 and more than 800 volunteers from various schools, corporates and members of the public took part in this island-wide donation drive in aid of needy kidney patients.
KDF was fortunate to have student volunteers from various co-curricular activities such as National Police Cadets Corps (NPCC), National Cadets Corps (NCC), Volleyball, Malay Dance and many more across 36 schools coming forward to raise funds for our patients. We also had adult volunteers from Star Ladies Singapore and staff from Dennis Wee Group (DWG), Standard Chartered Bank and our medical partners, Fresenius Medical Care and Roche Pharma Singapore.
A grand total of $52,000 was raised through KDF Flag Day 2016. A big thank you to all our volunteers for their hard work and to those of you who had donated generously in aid of our patients.