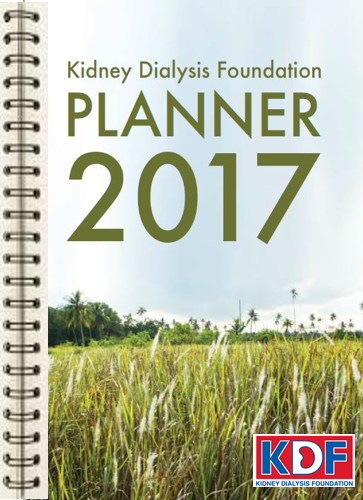 Exclusively designed by Harish Kumar s/o Gunasekaran, Sangye Quek Qi Ping and Wong Yi Jie Jeremiah, the student volunteers from Singapore Polytechnic Design School.
The A5 size planner, which functions as a calendar and a notebook, perfect for people on the go and those with busy schedules. Along with 12 months of calendar grids, 12 meaningful pictures are featured, each representing a core value which the designers would like to convey to the public.
Besides spectacular landscapes, it is the first time KDF patients, staff, volunteers and doctors are featured in our charity merchandise.
Embrace the power of positive thinking, mobility, and gratitude with the KDF Planner 2017.
To view the calendar artwork, please click here.