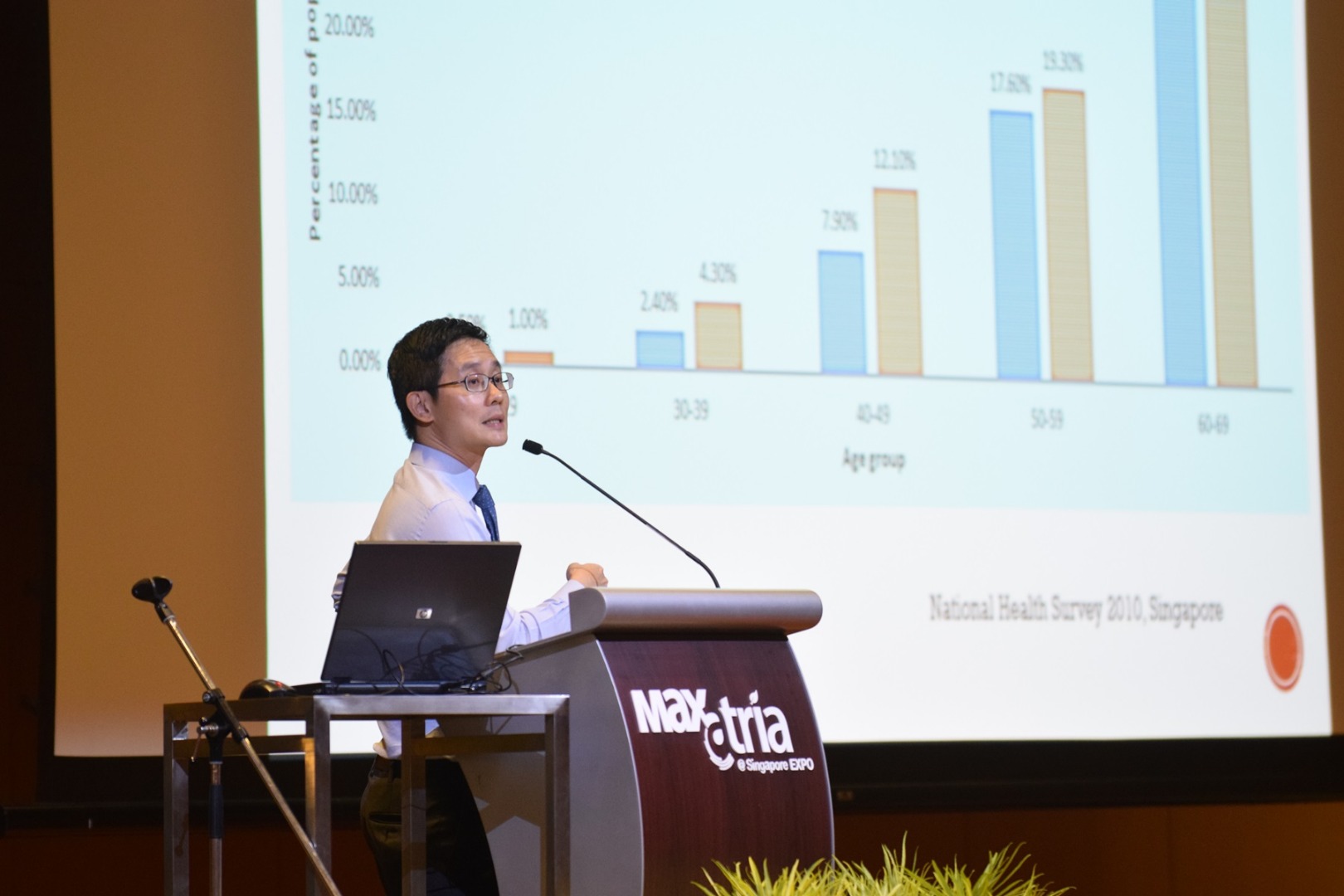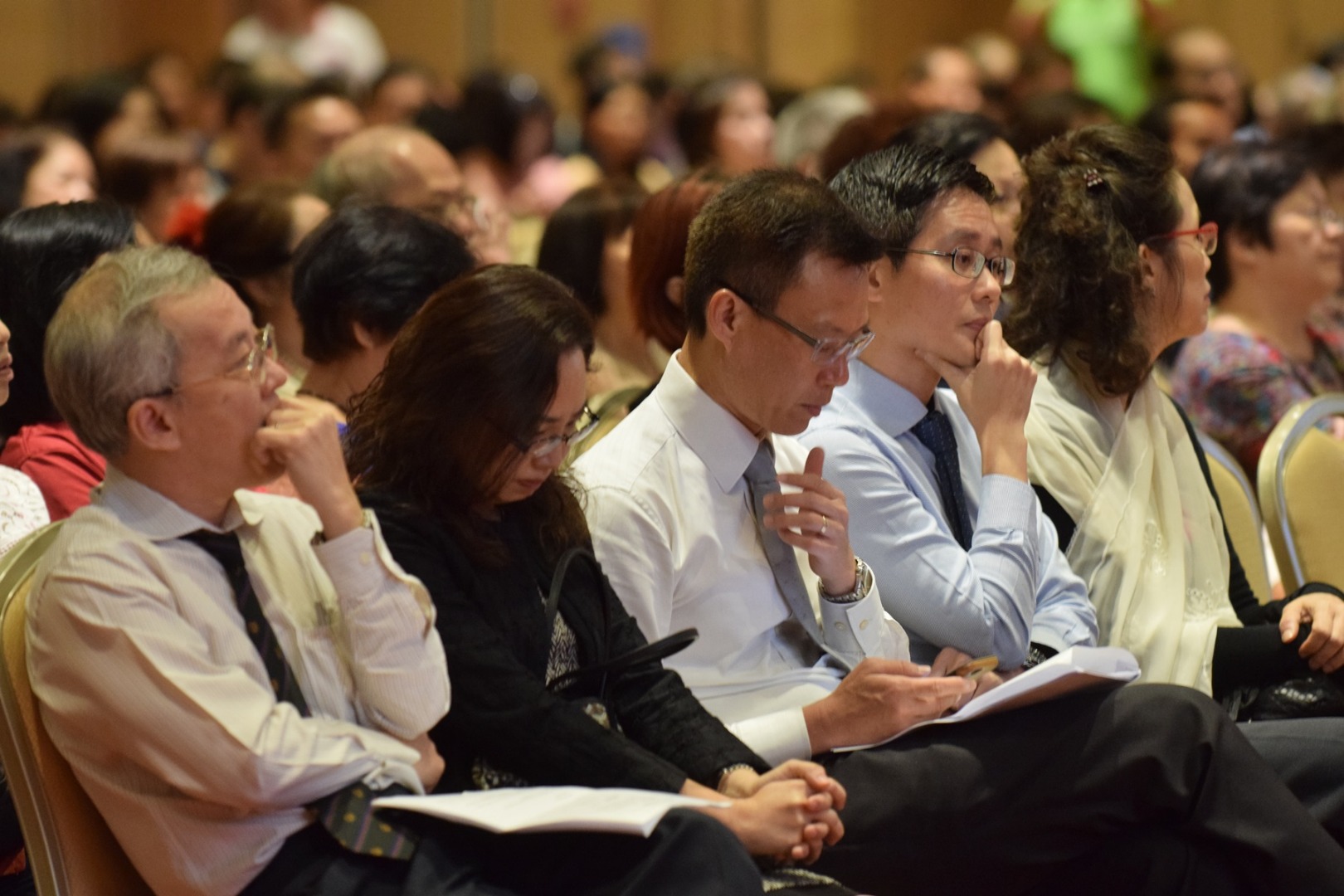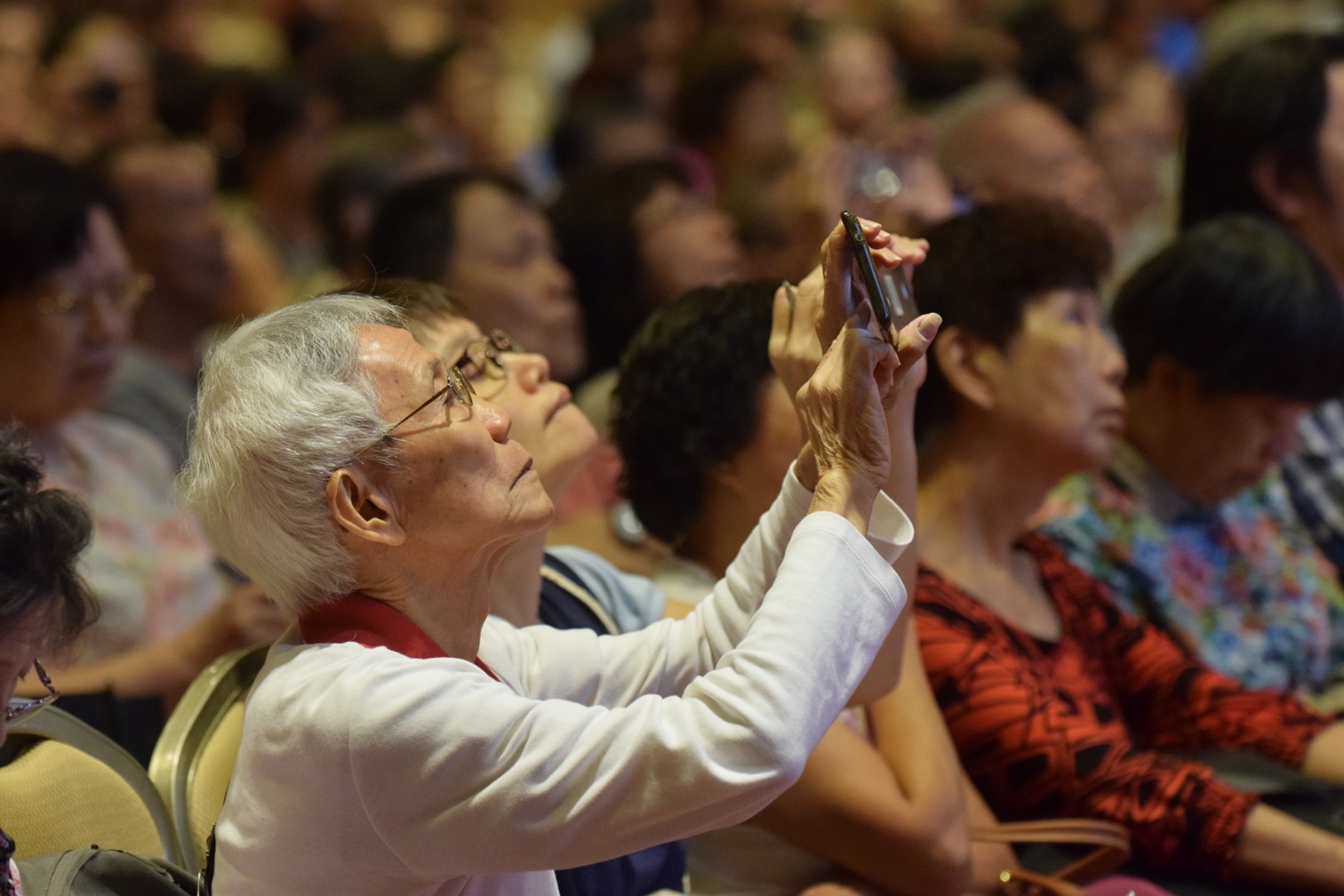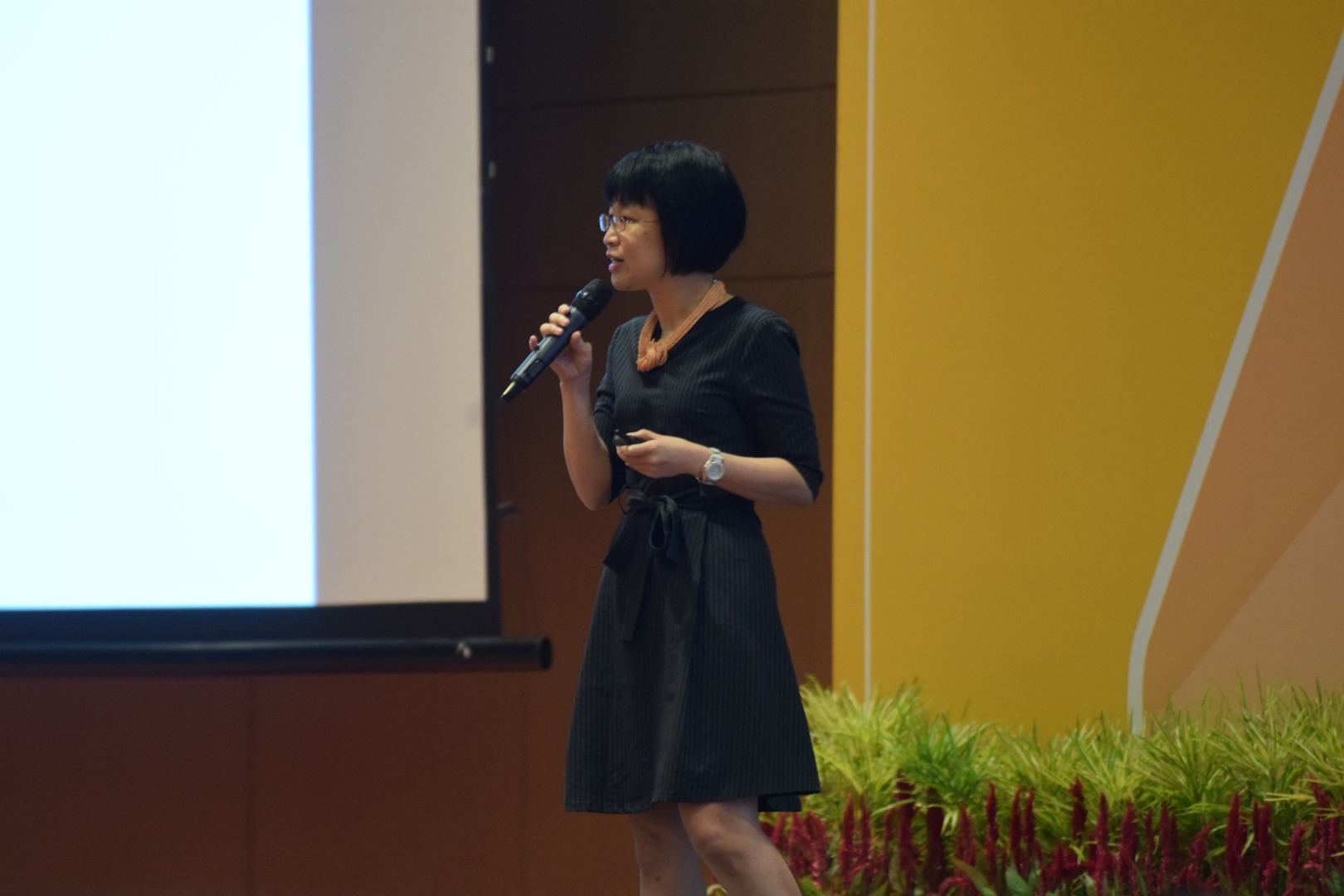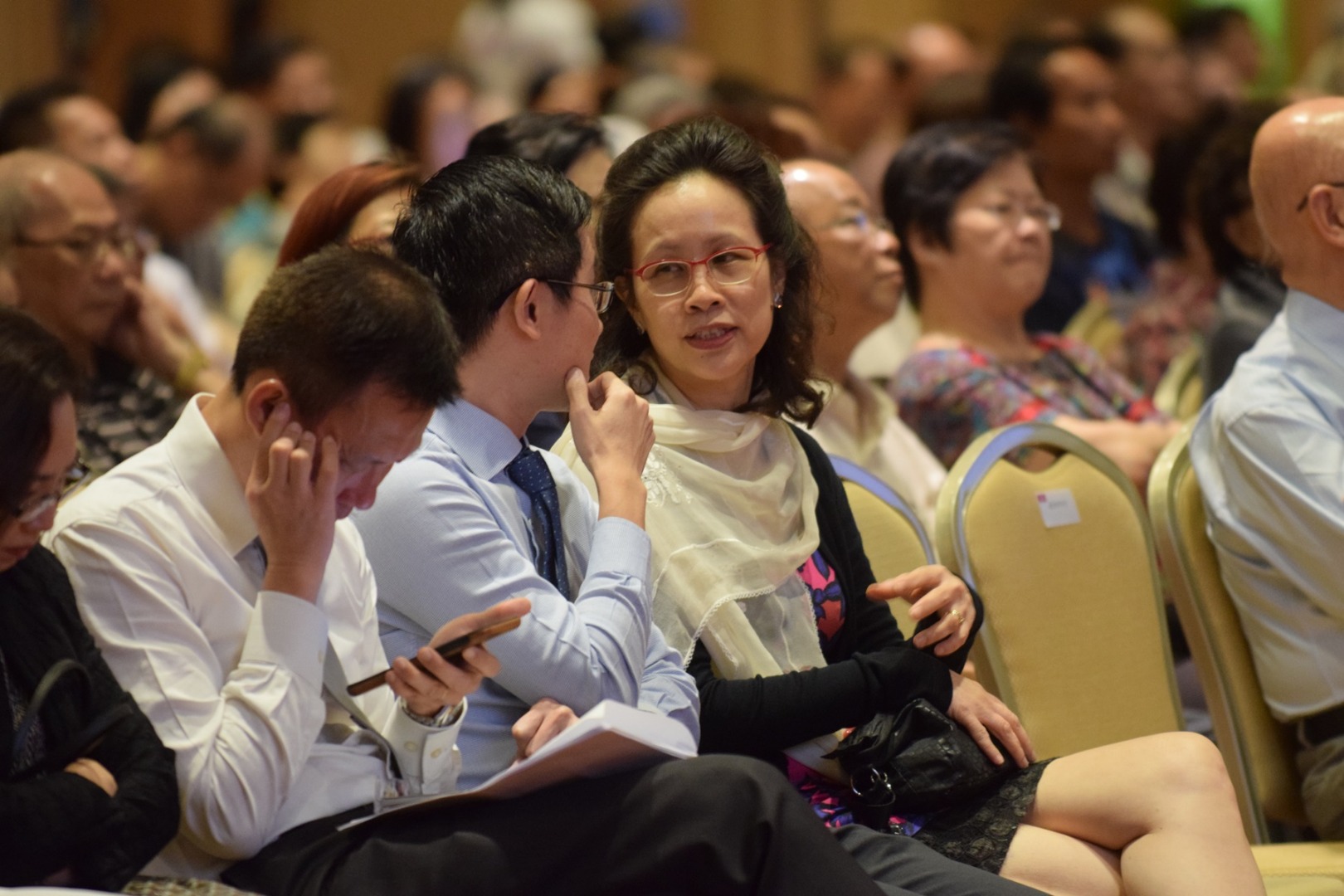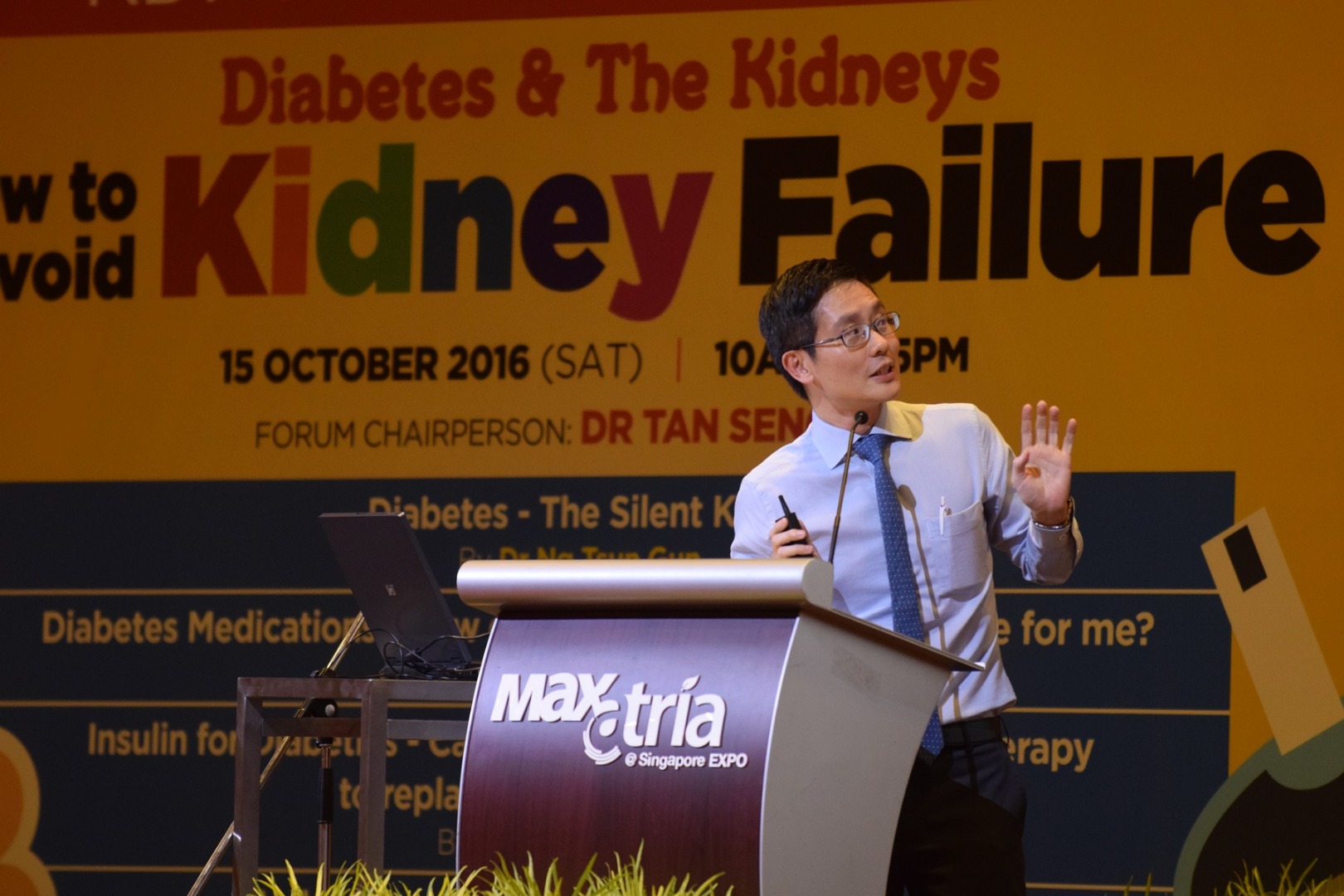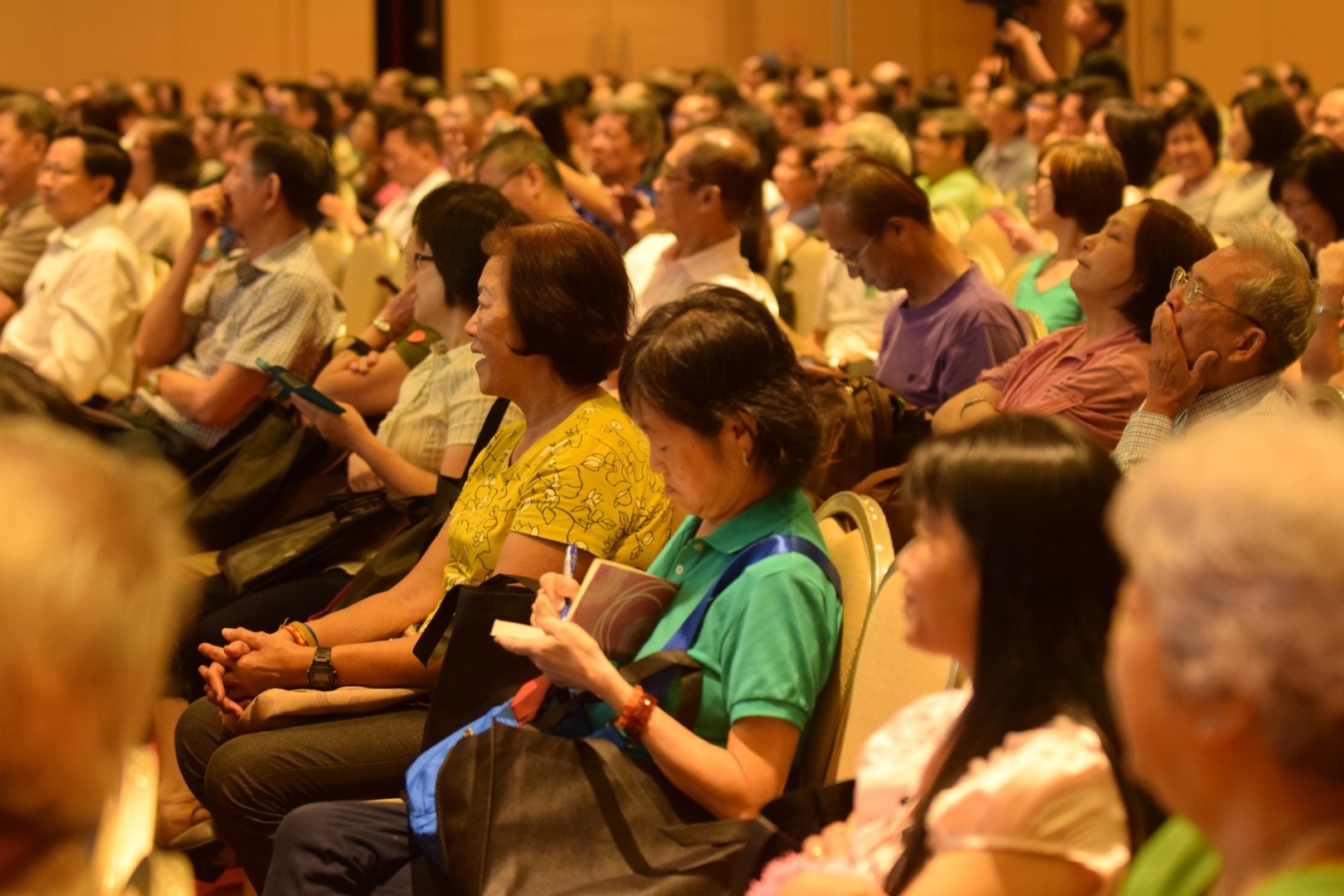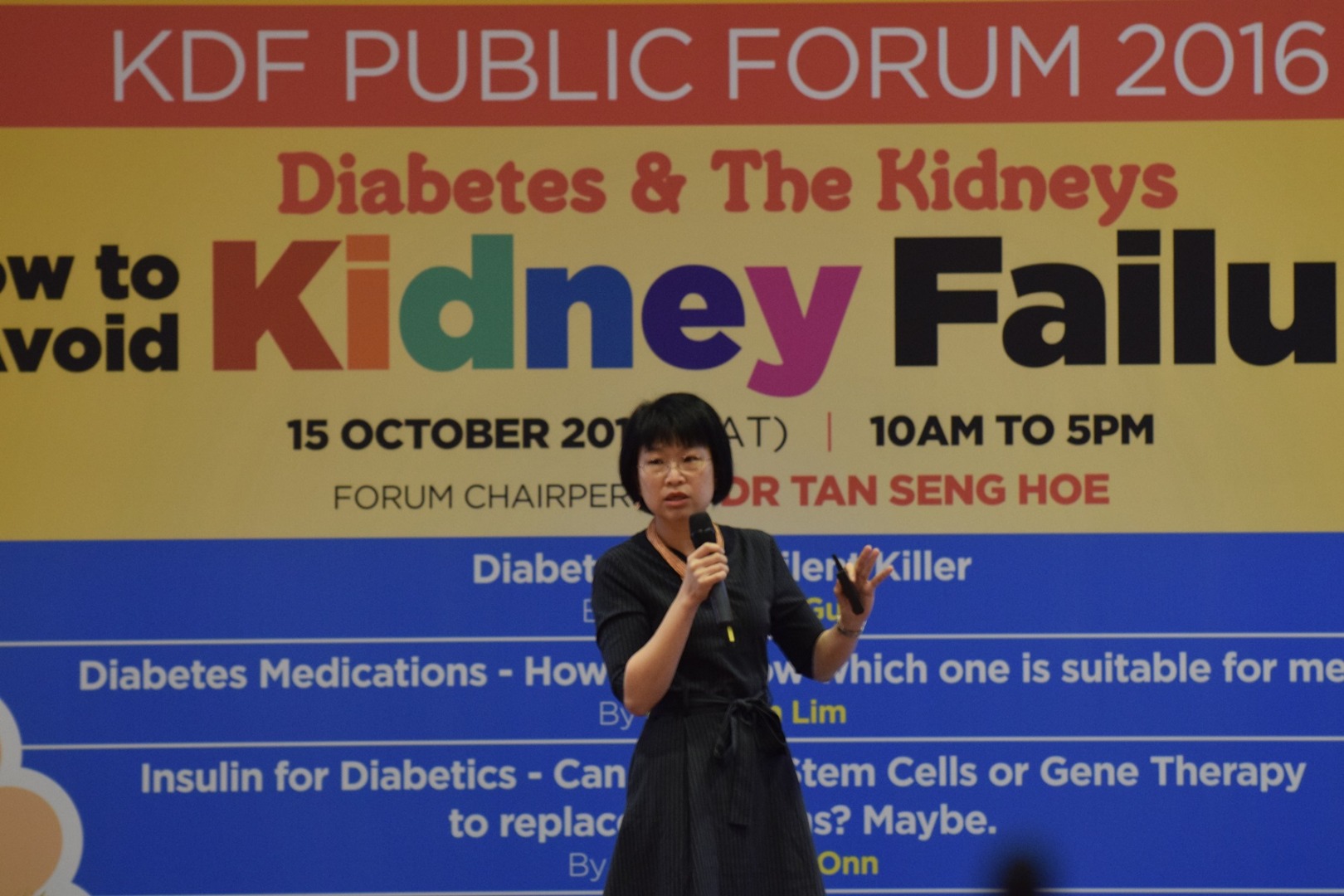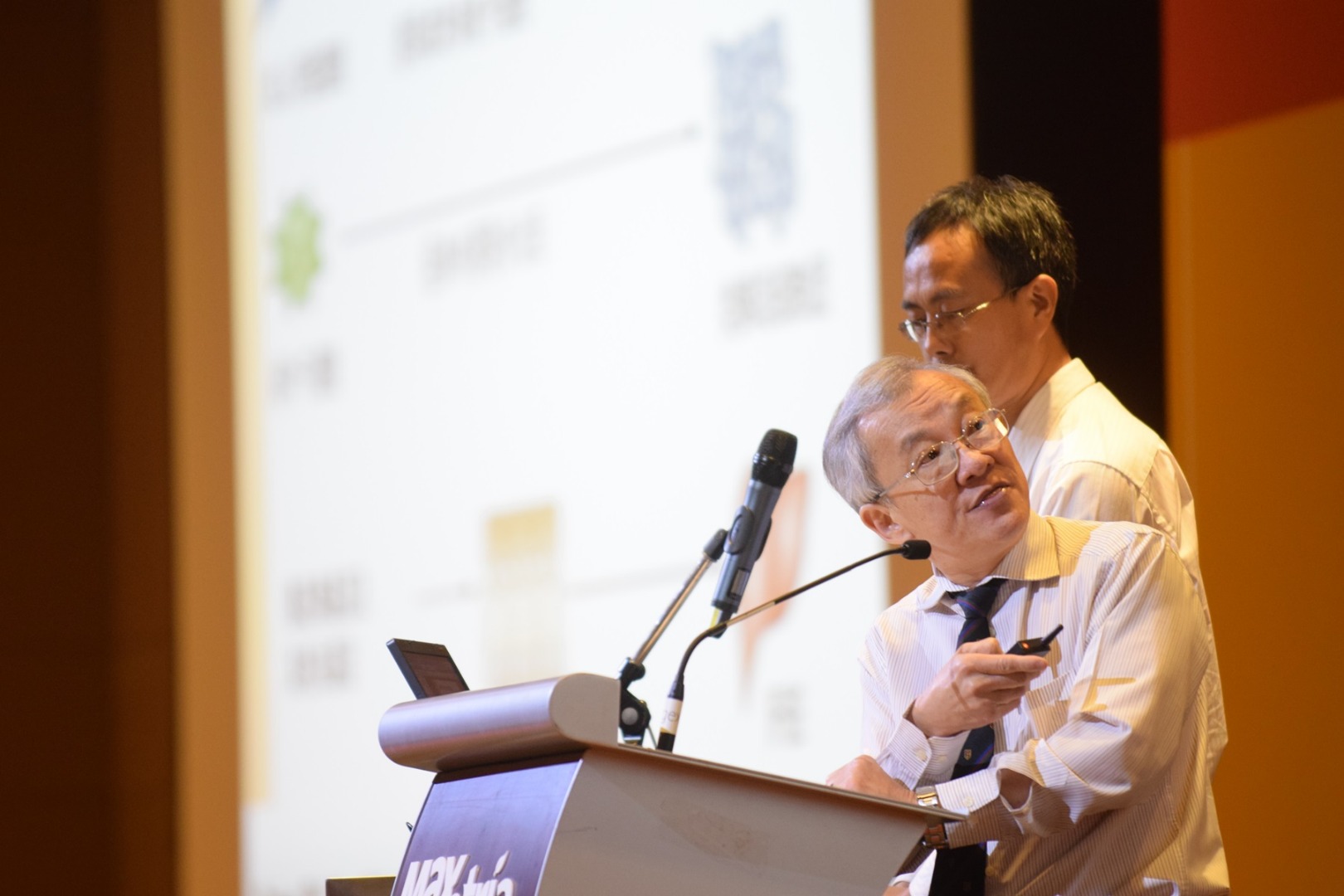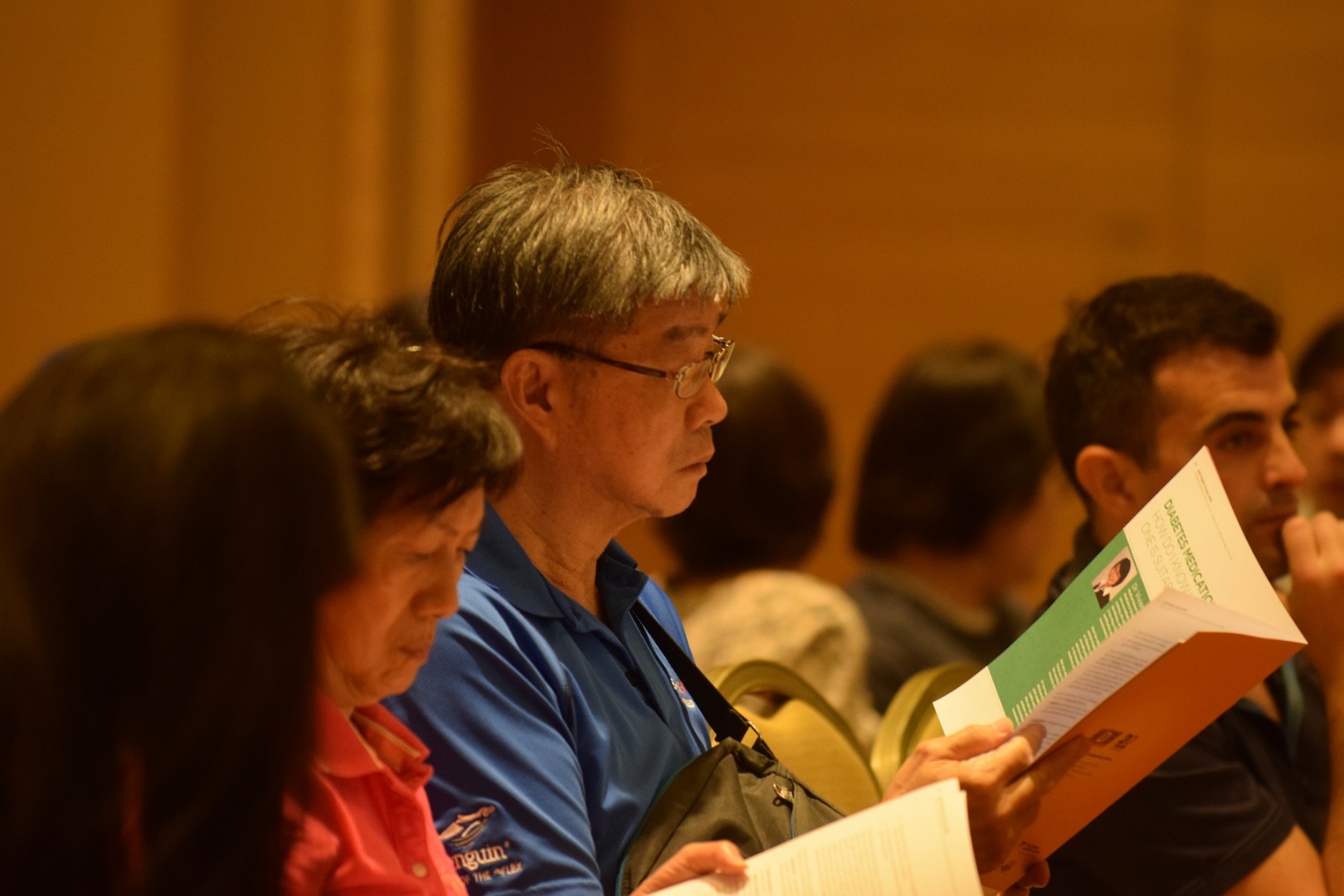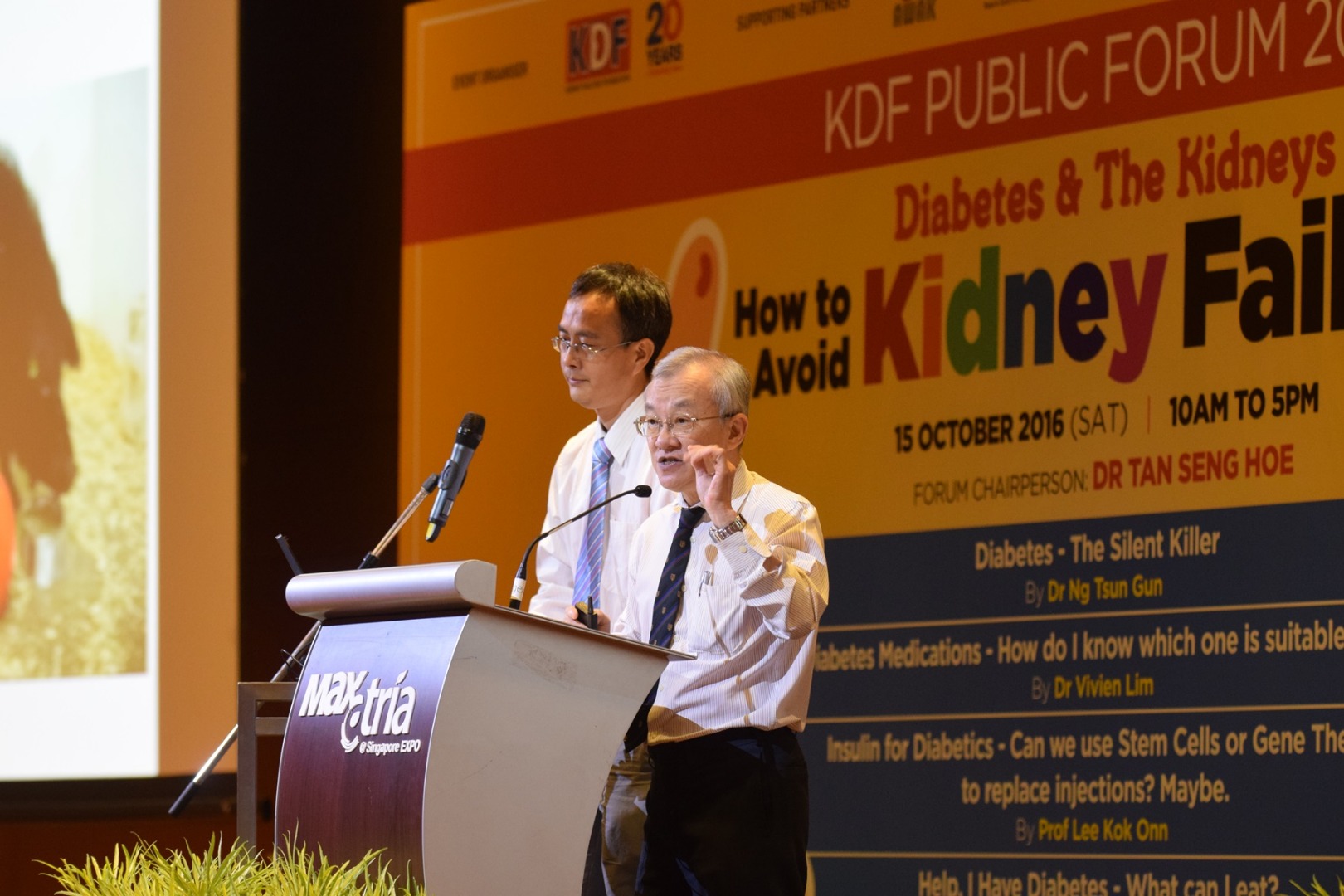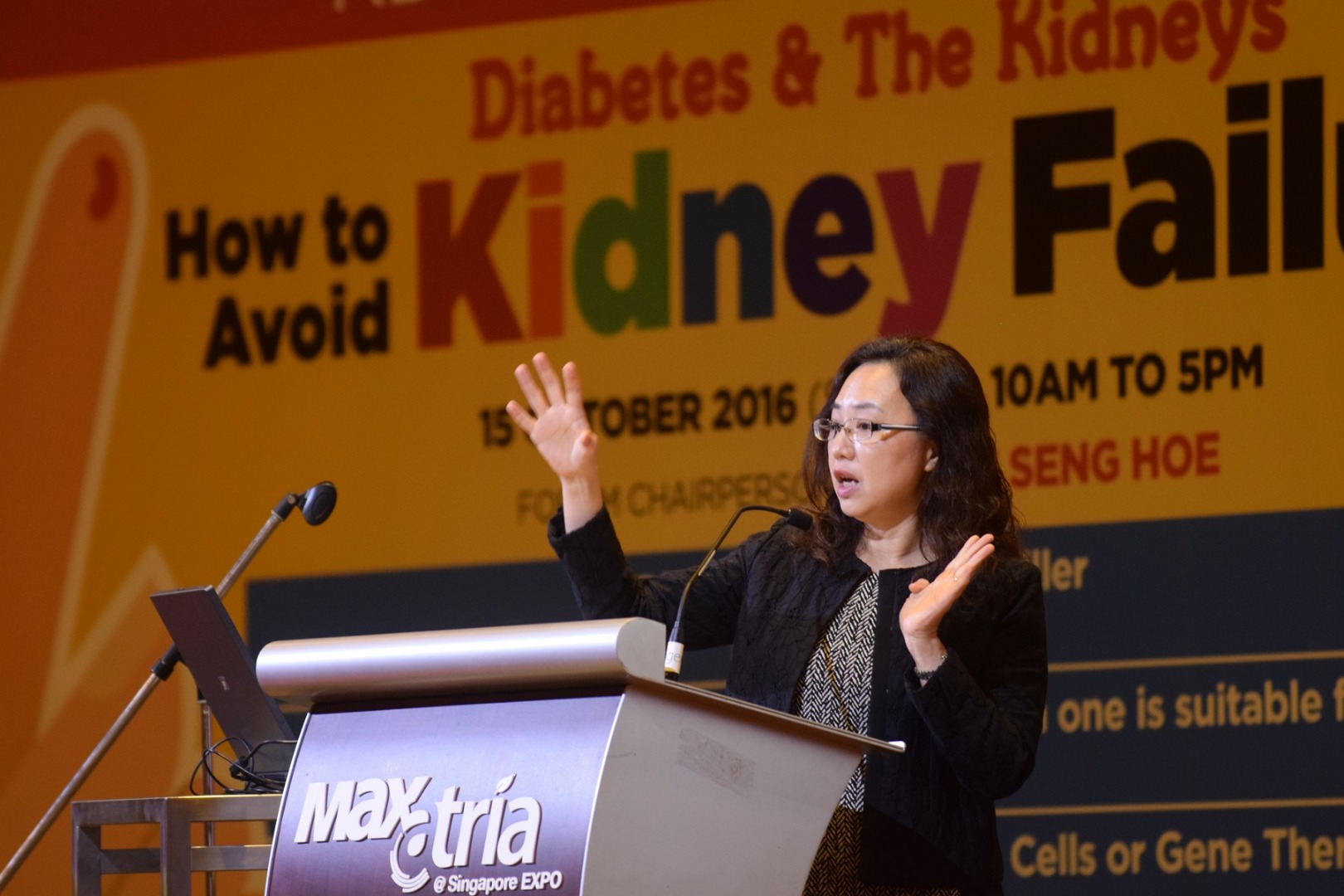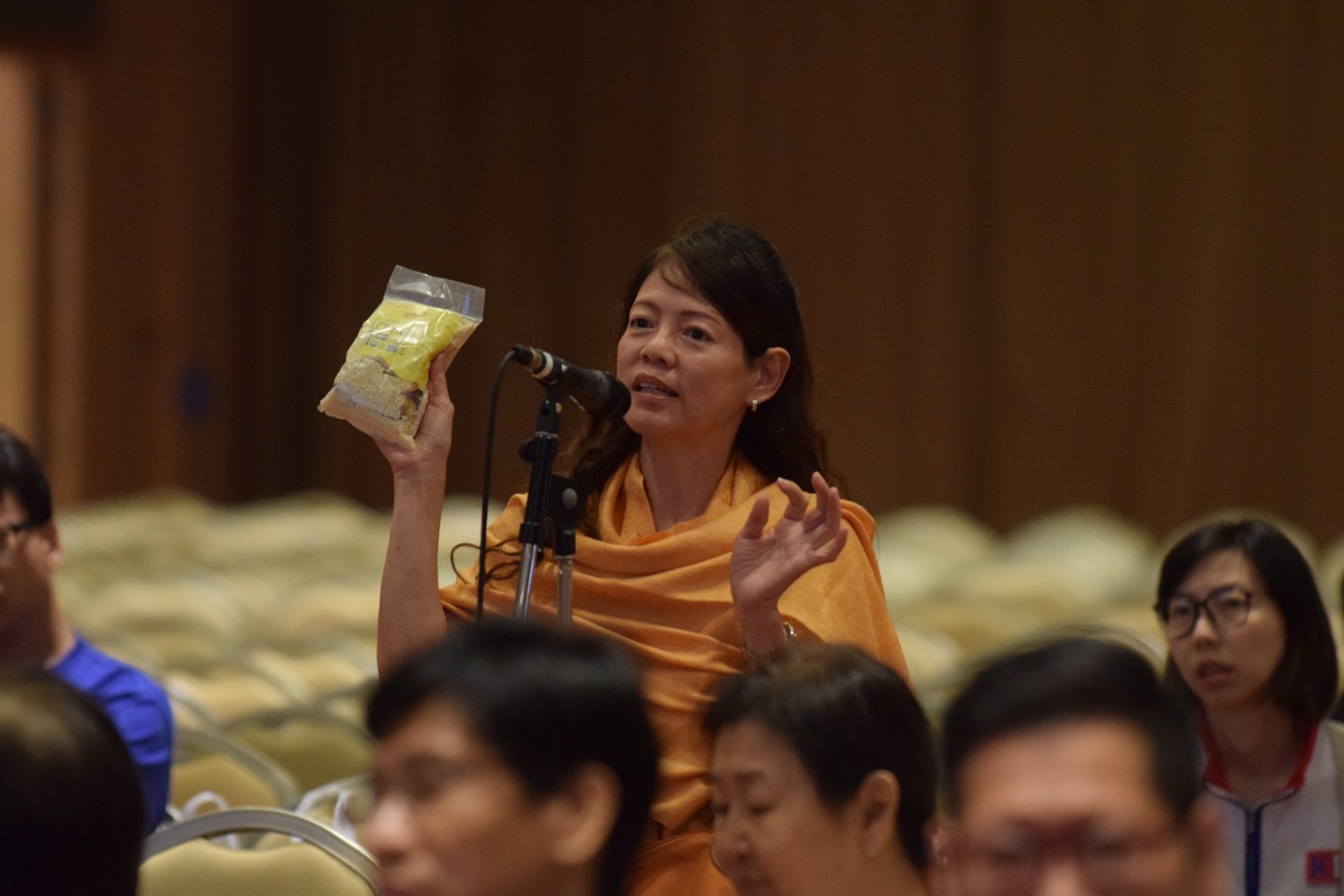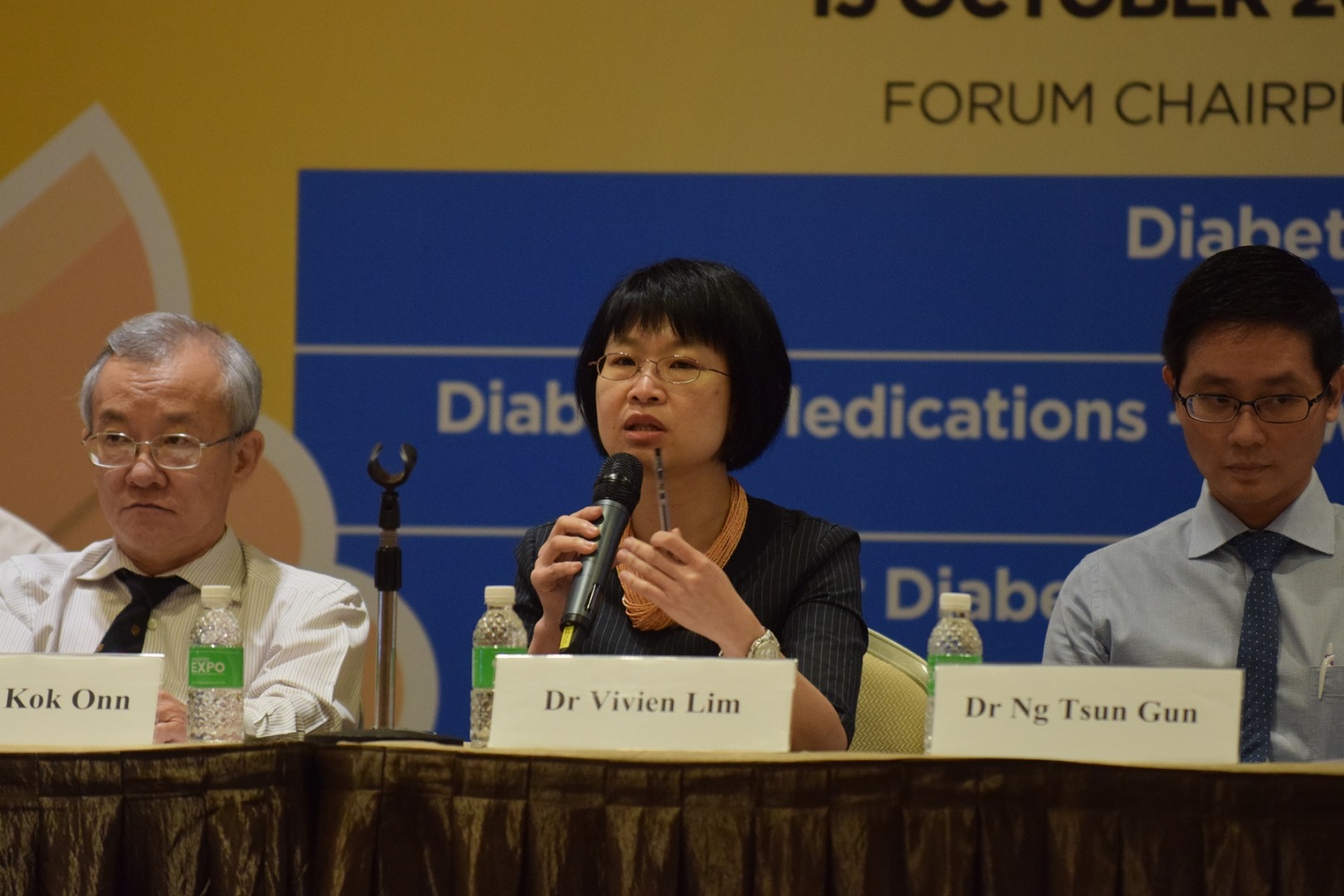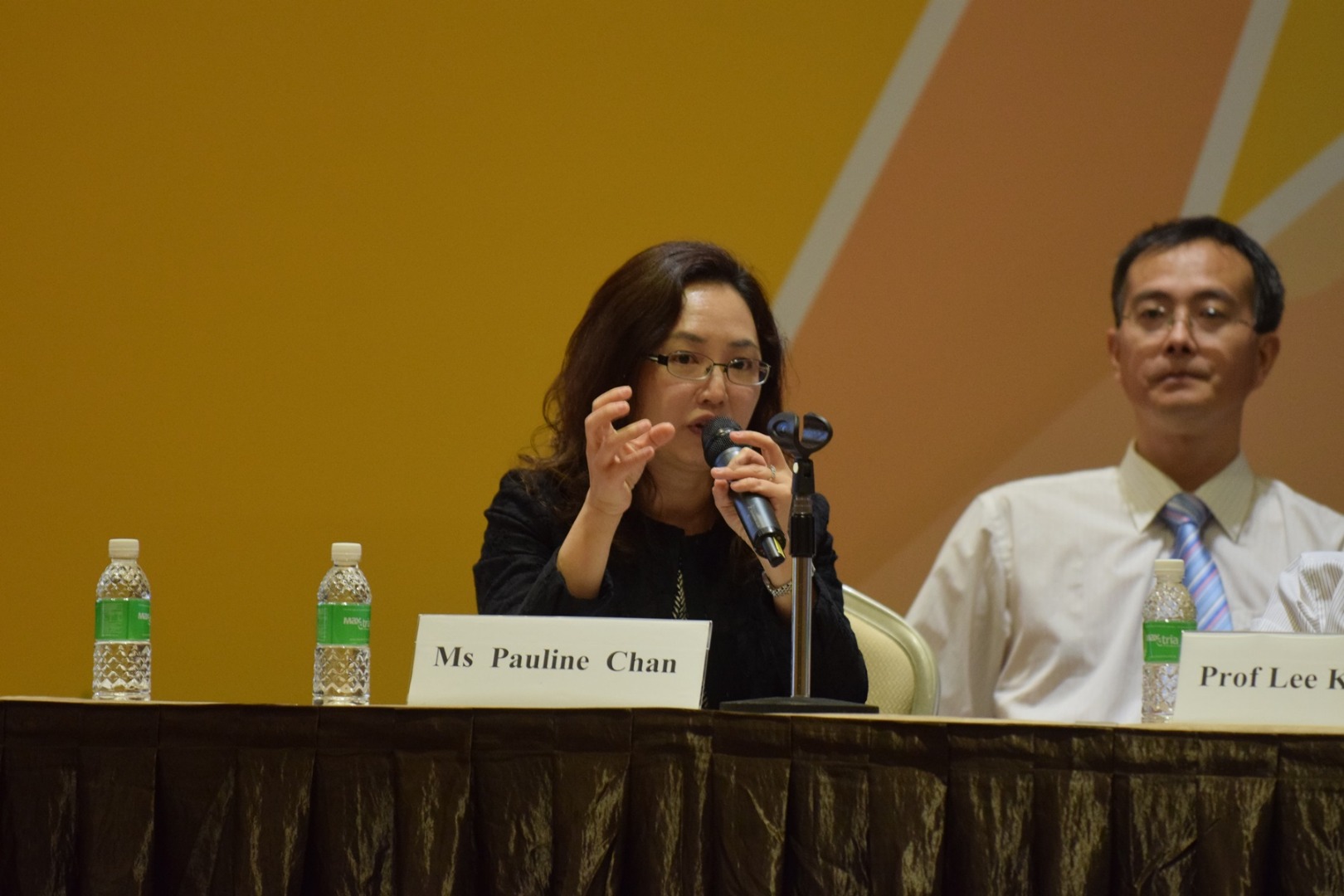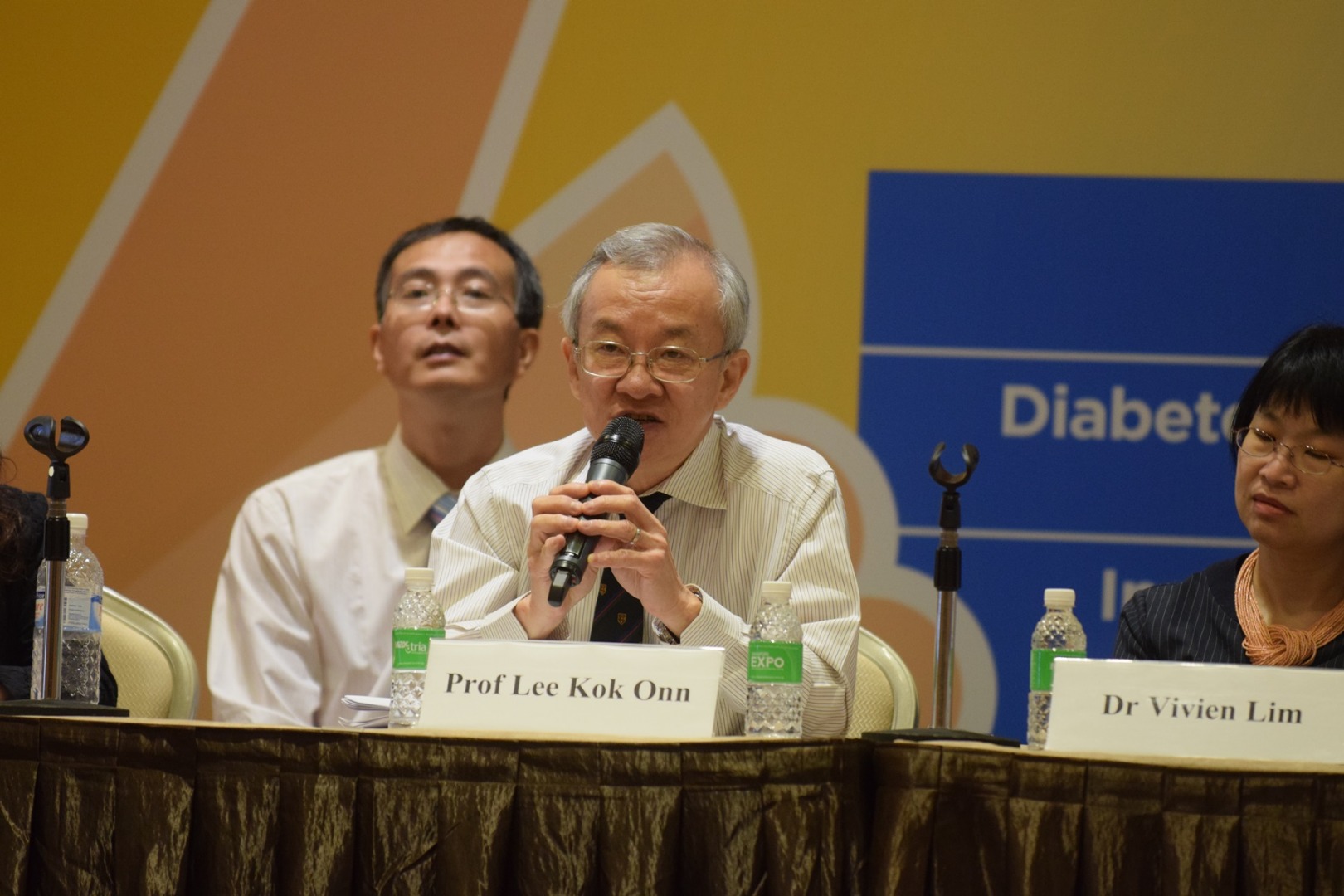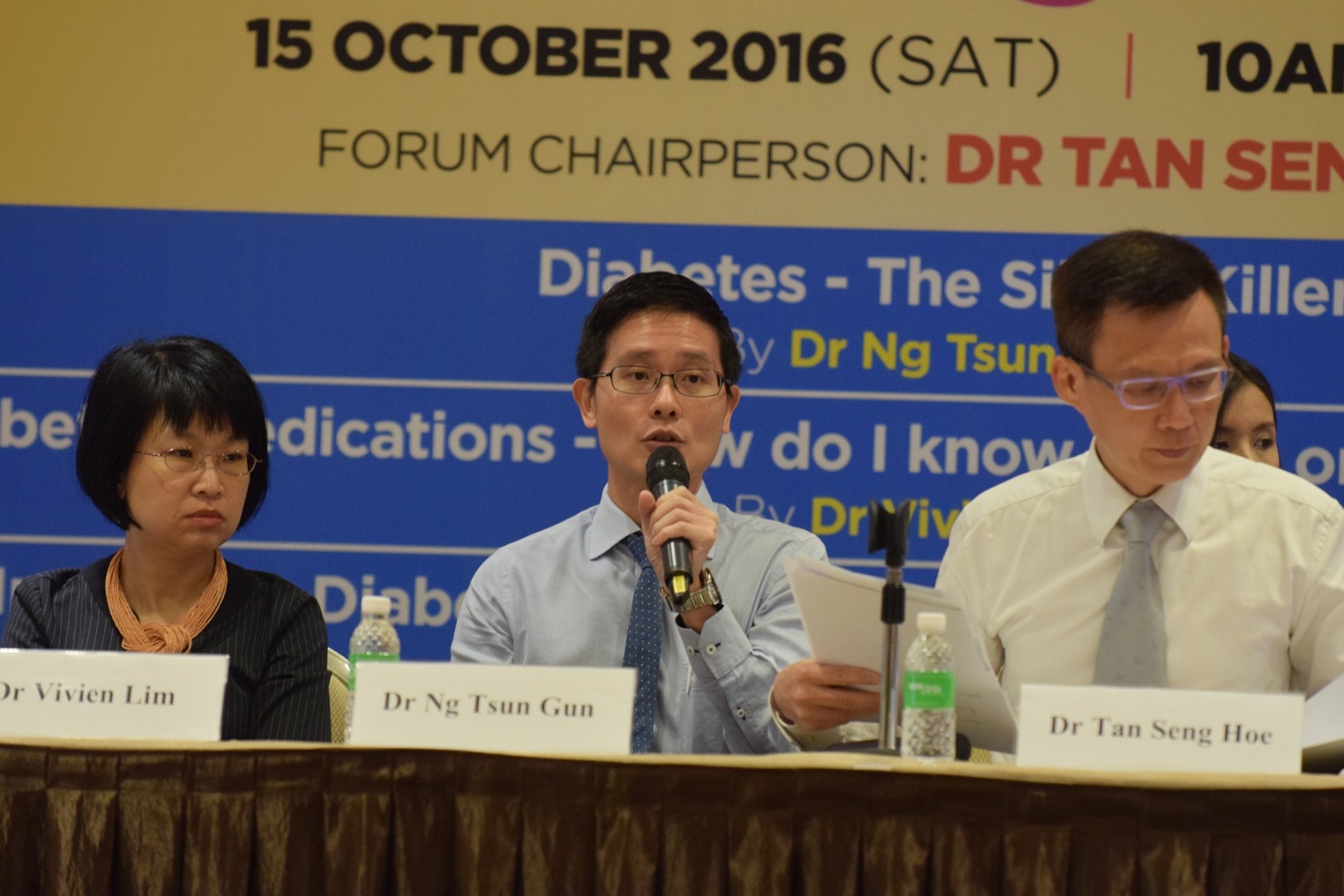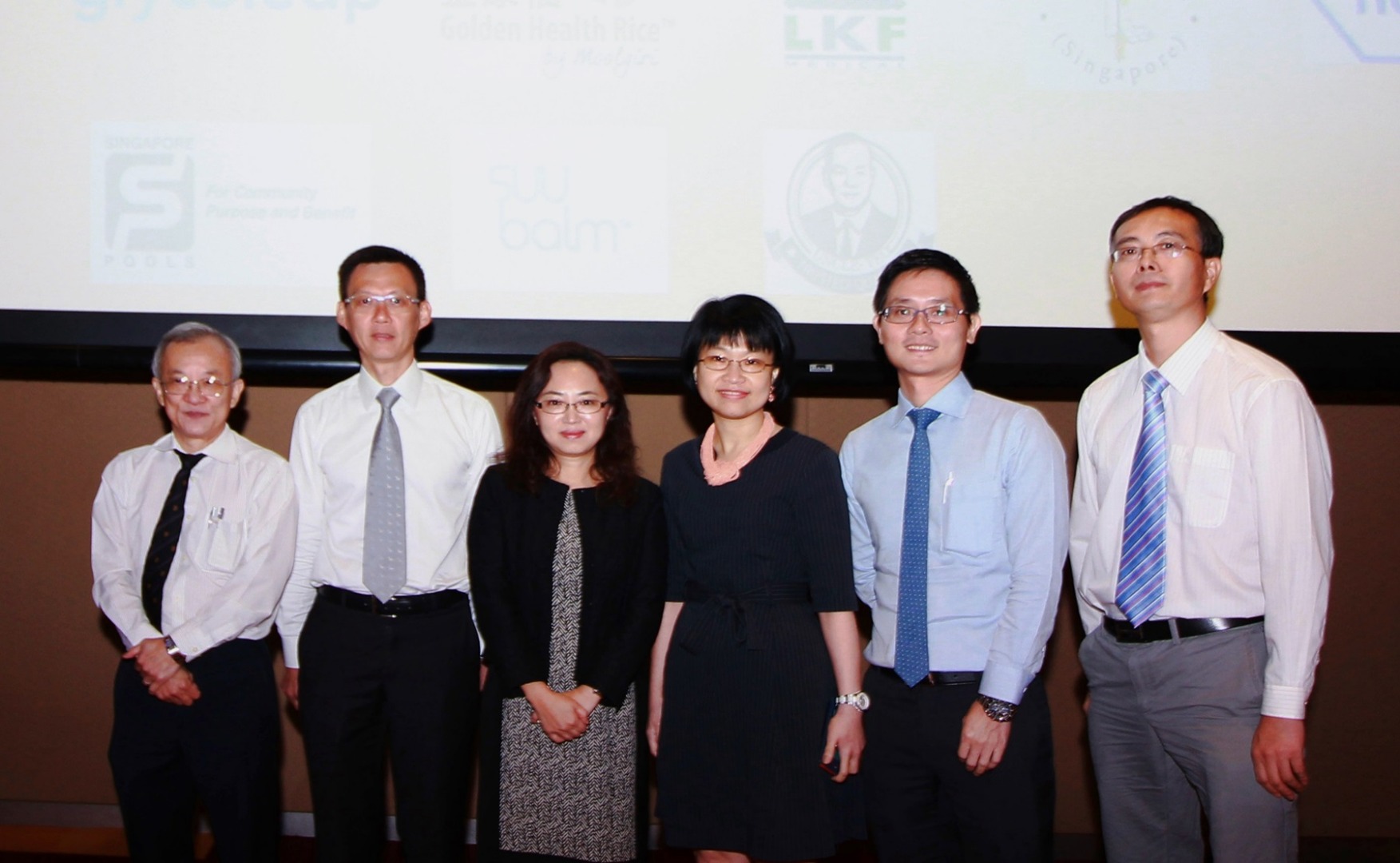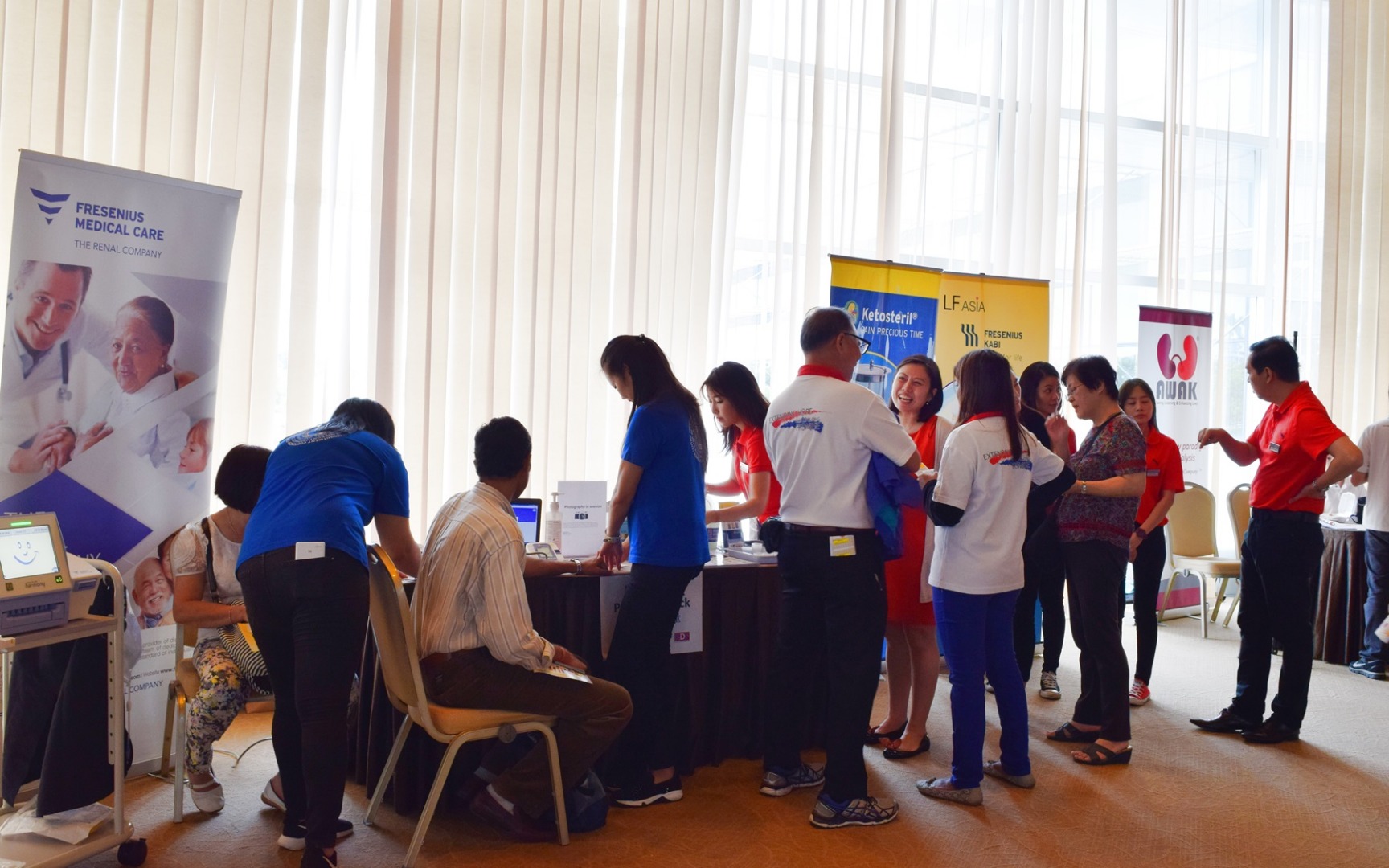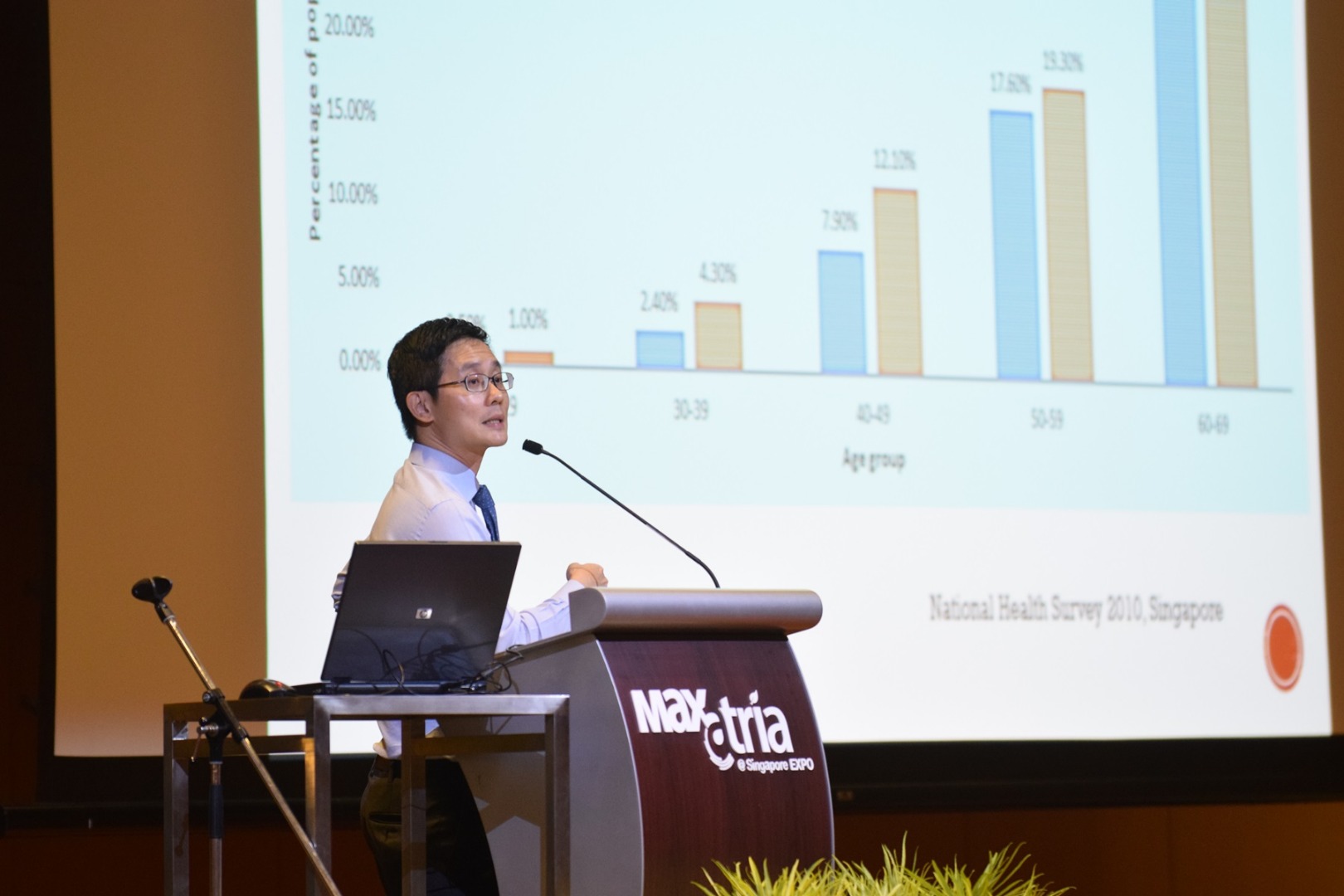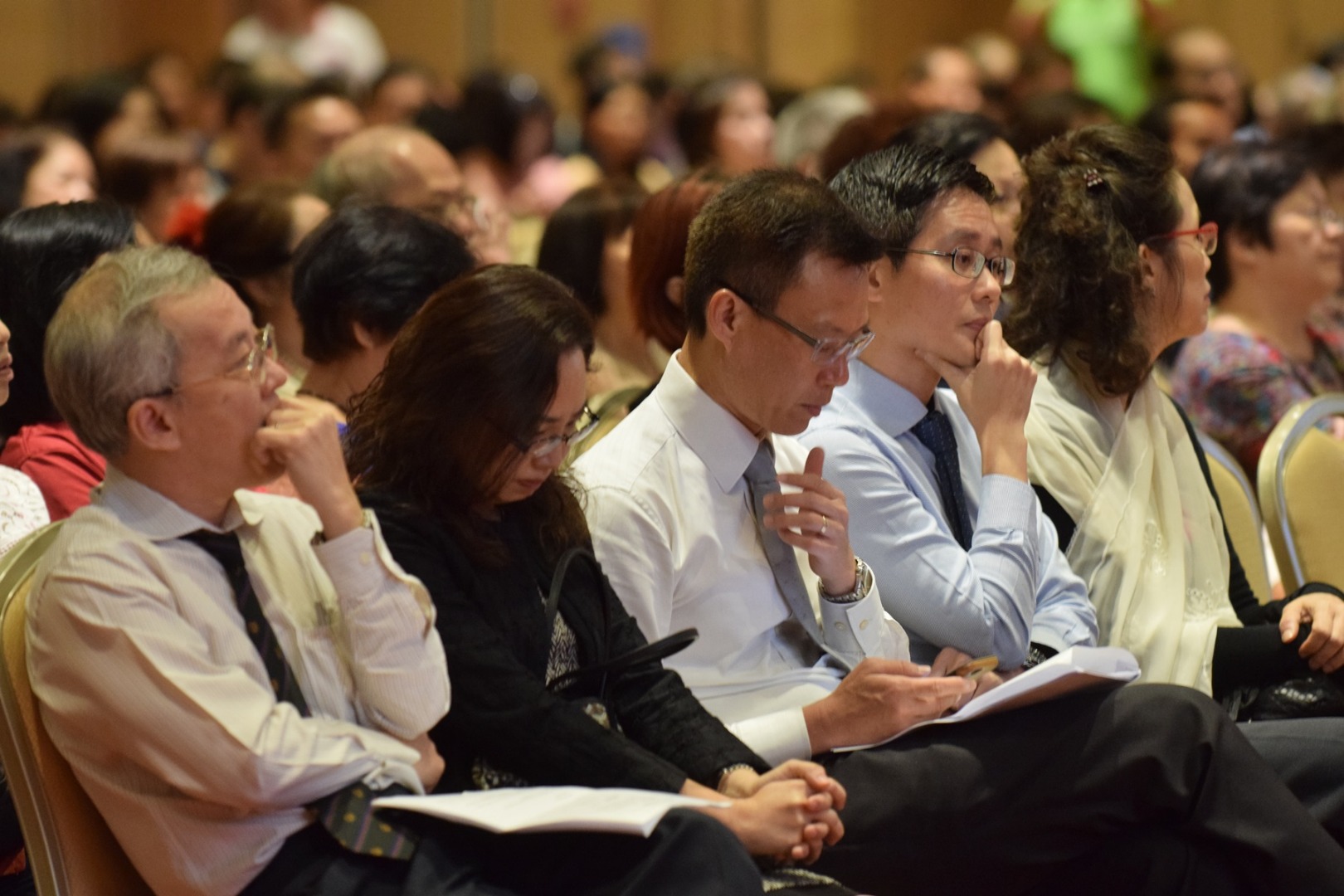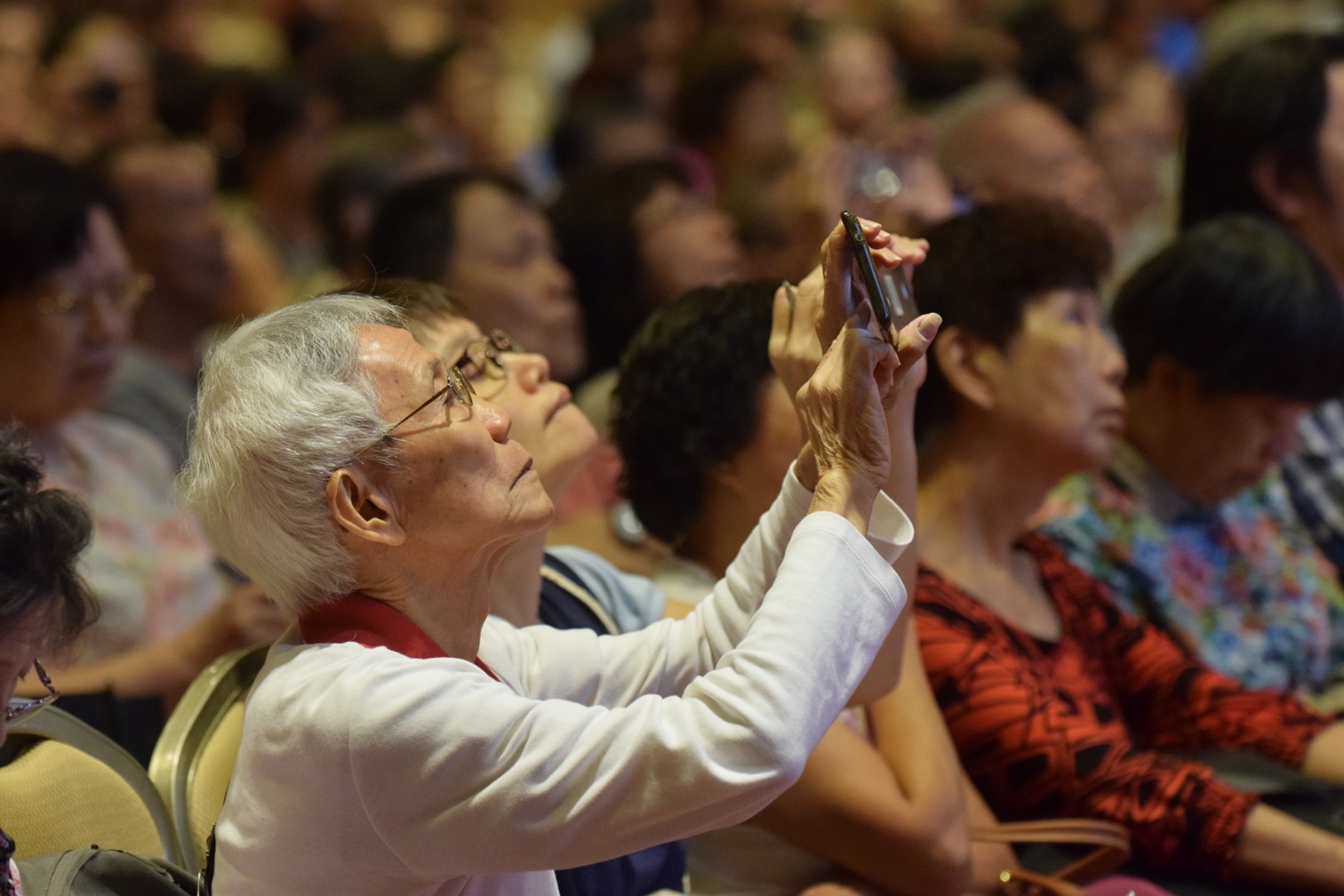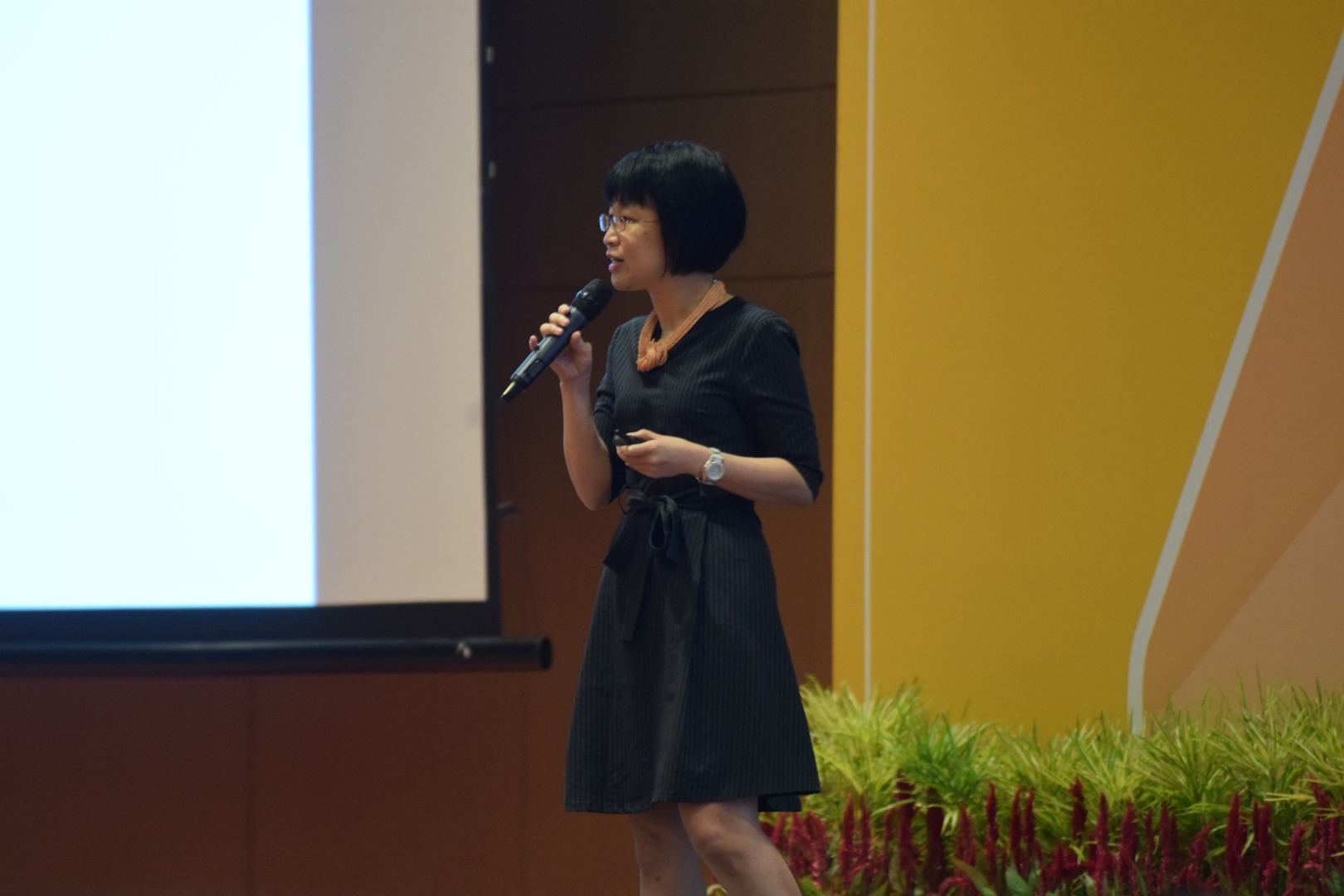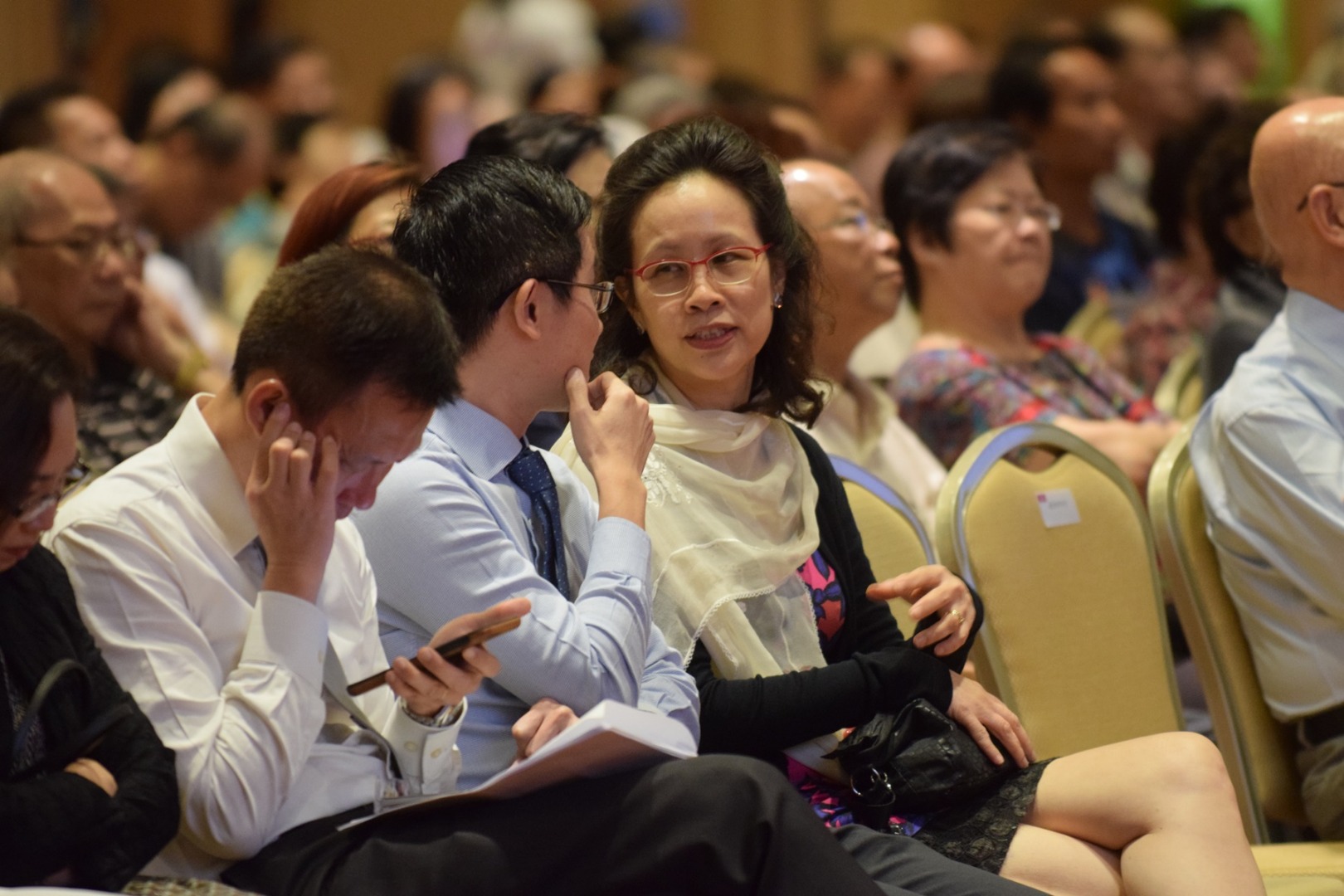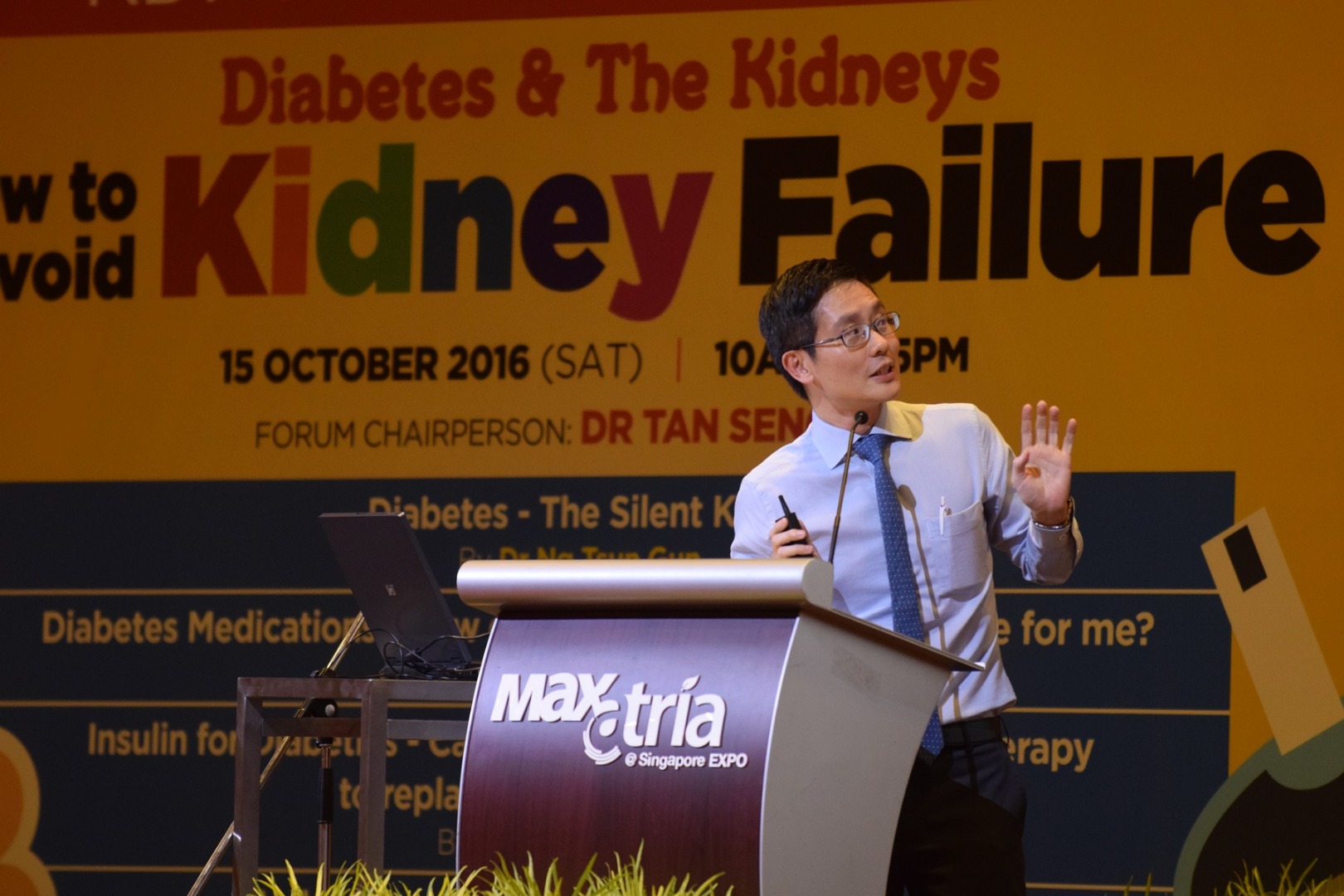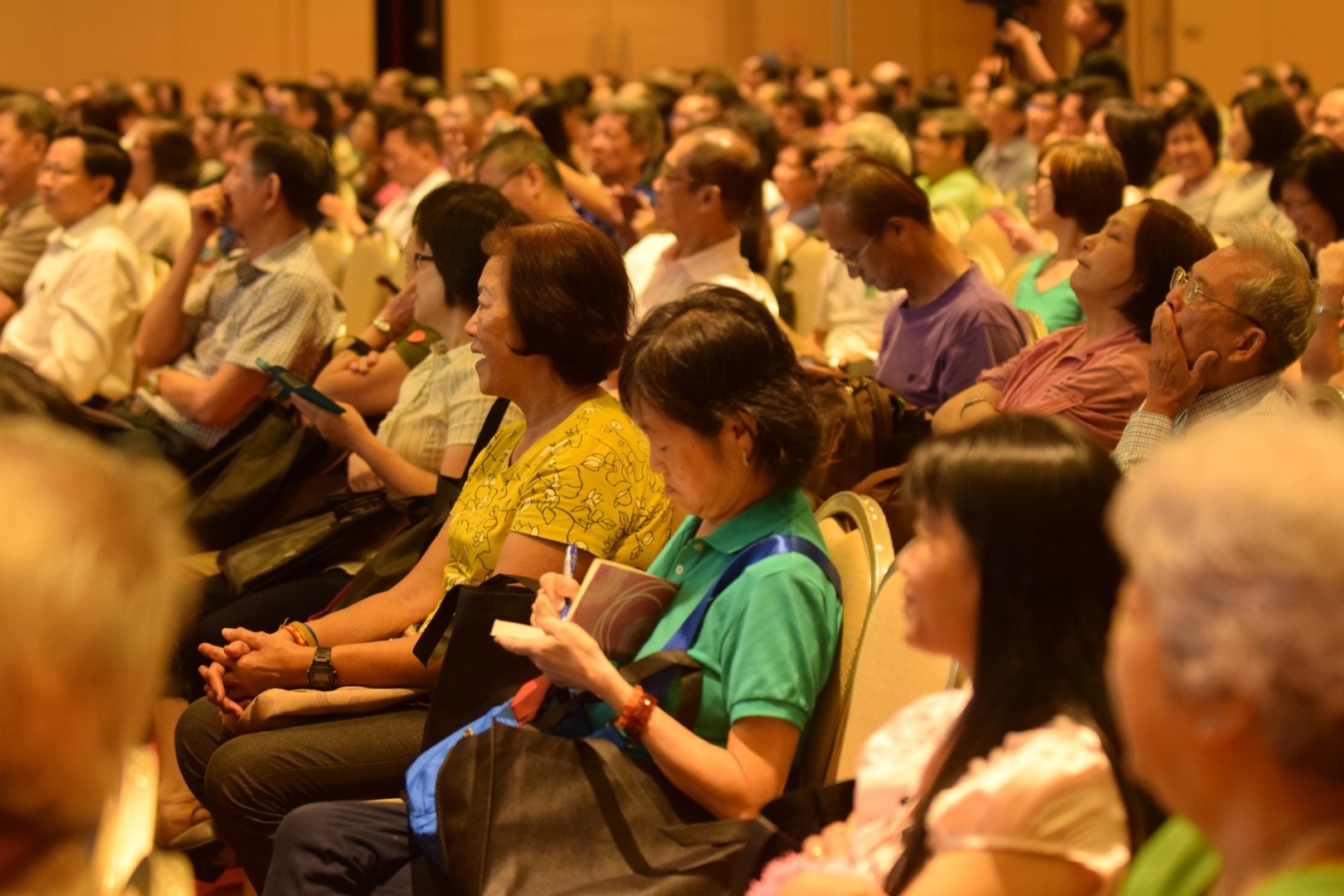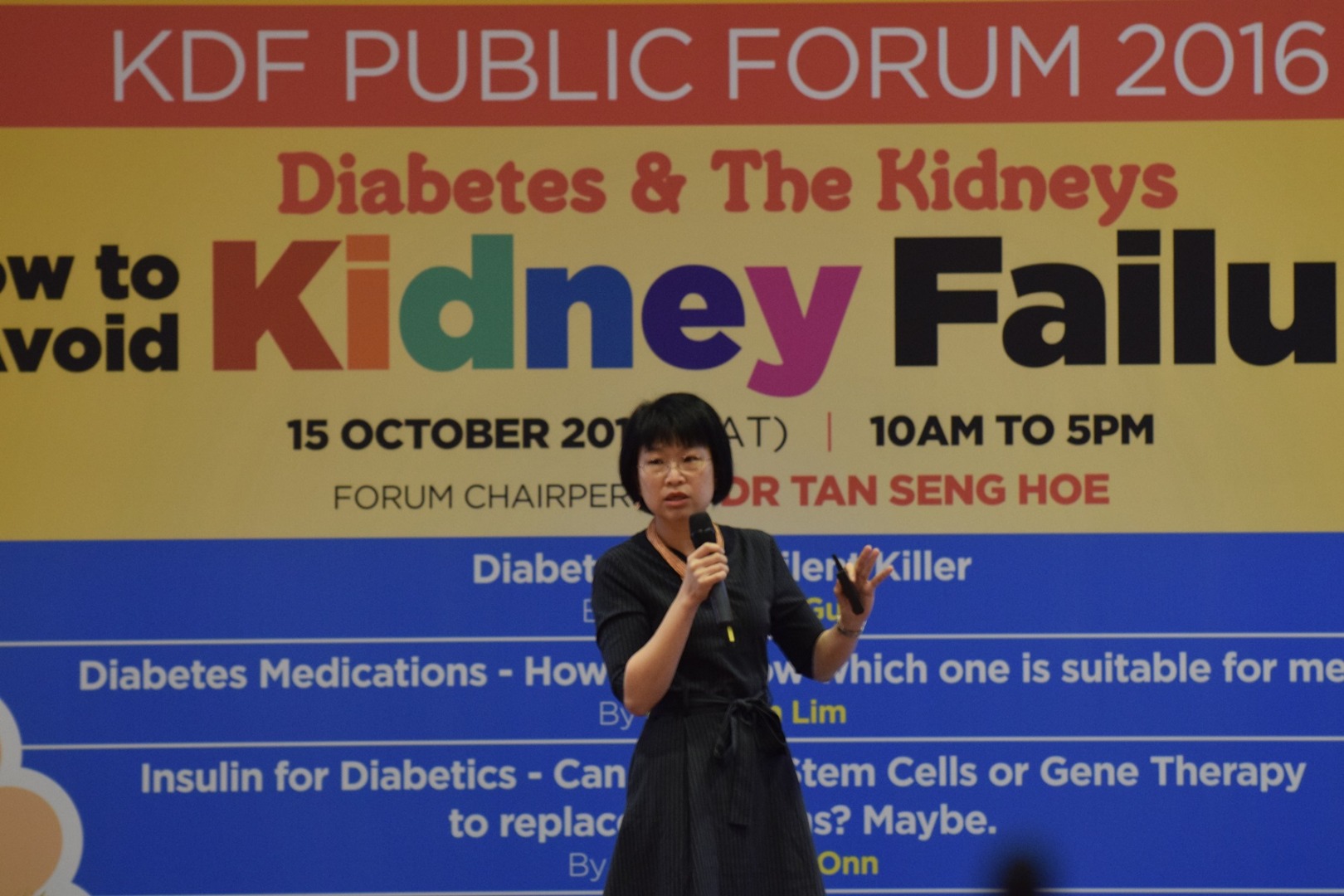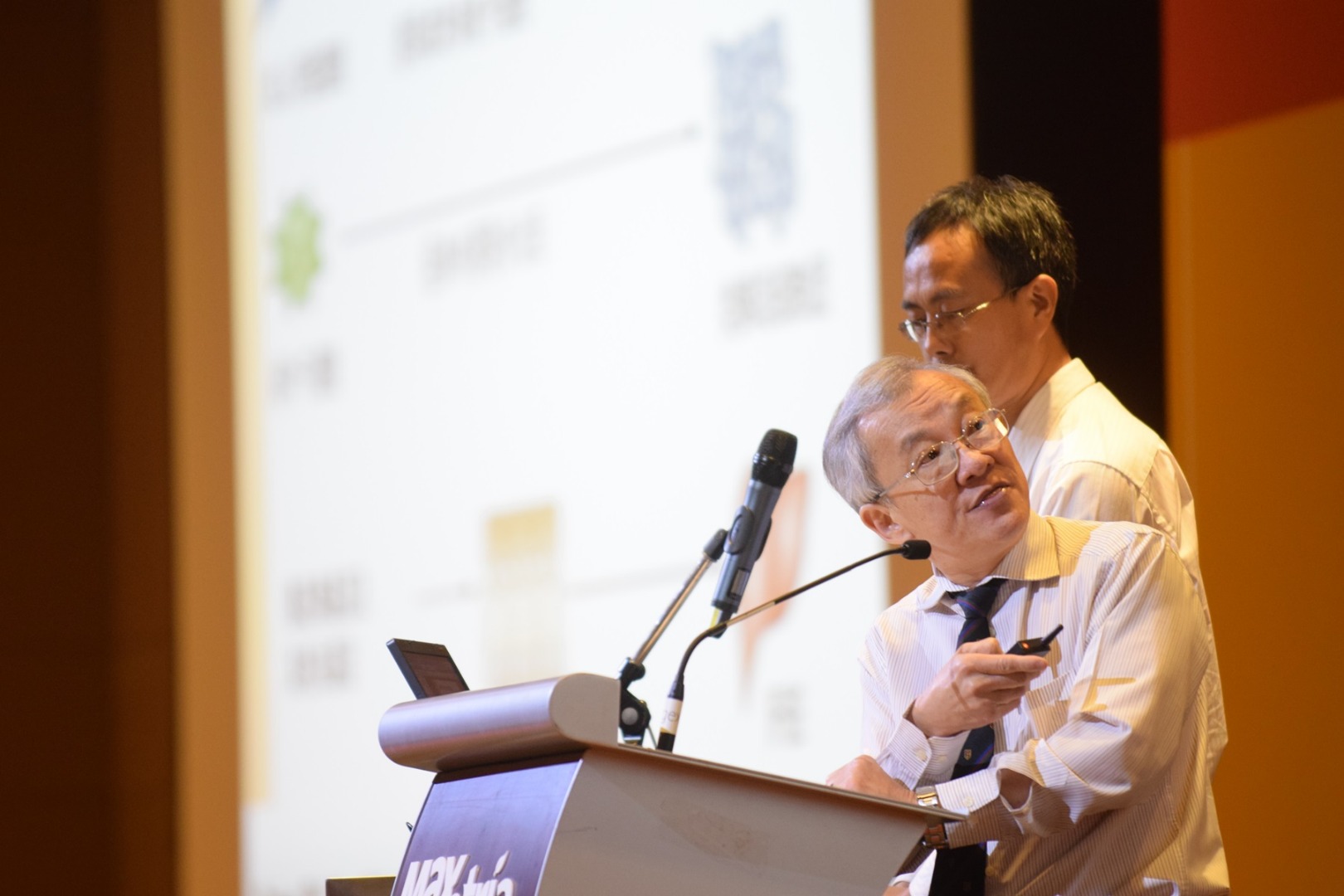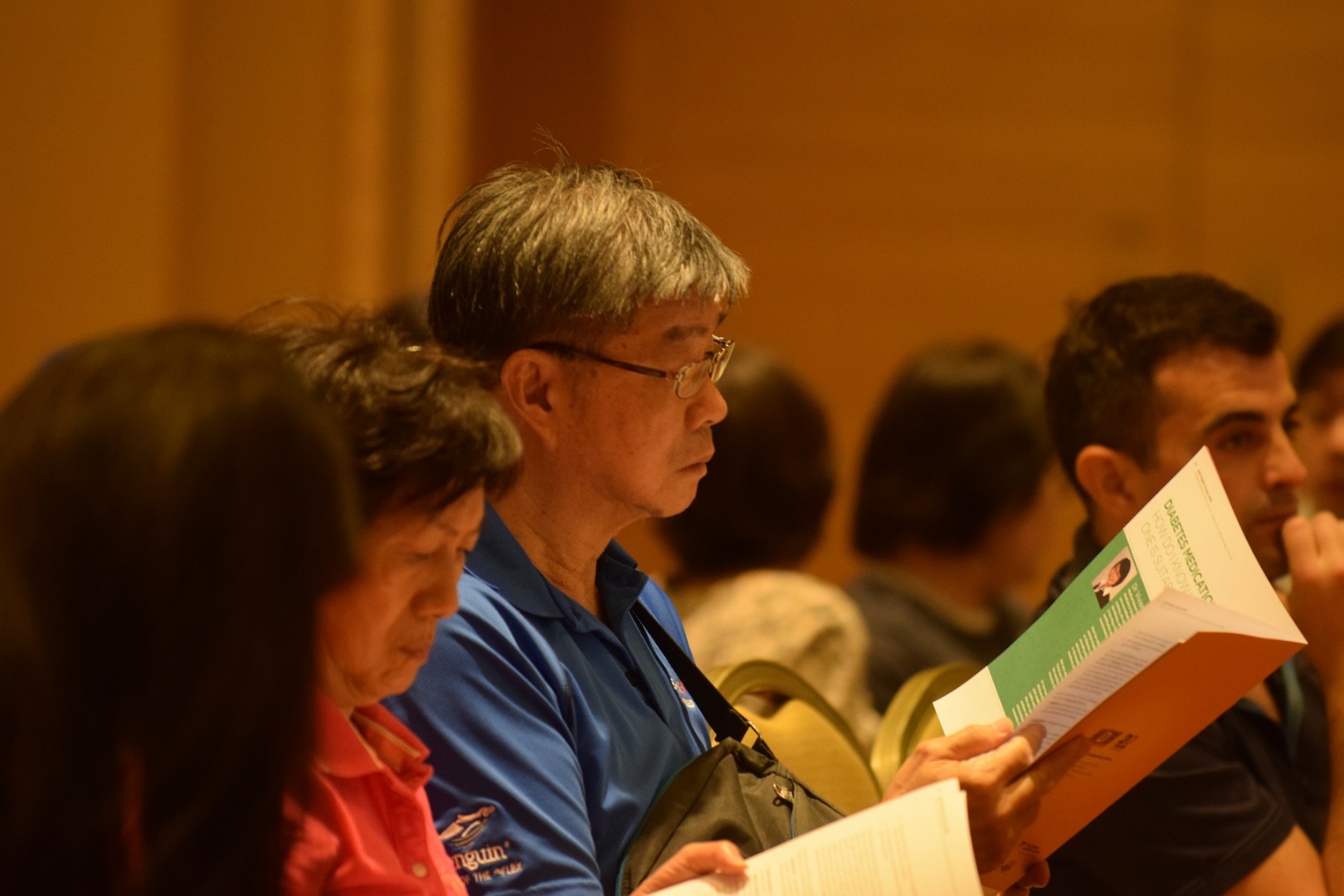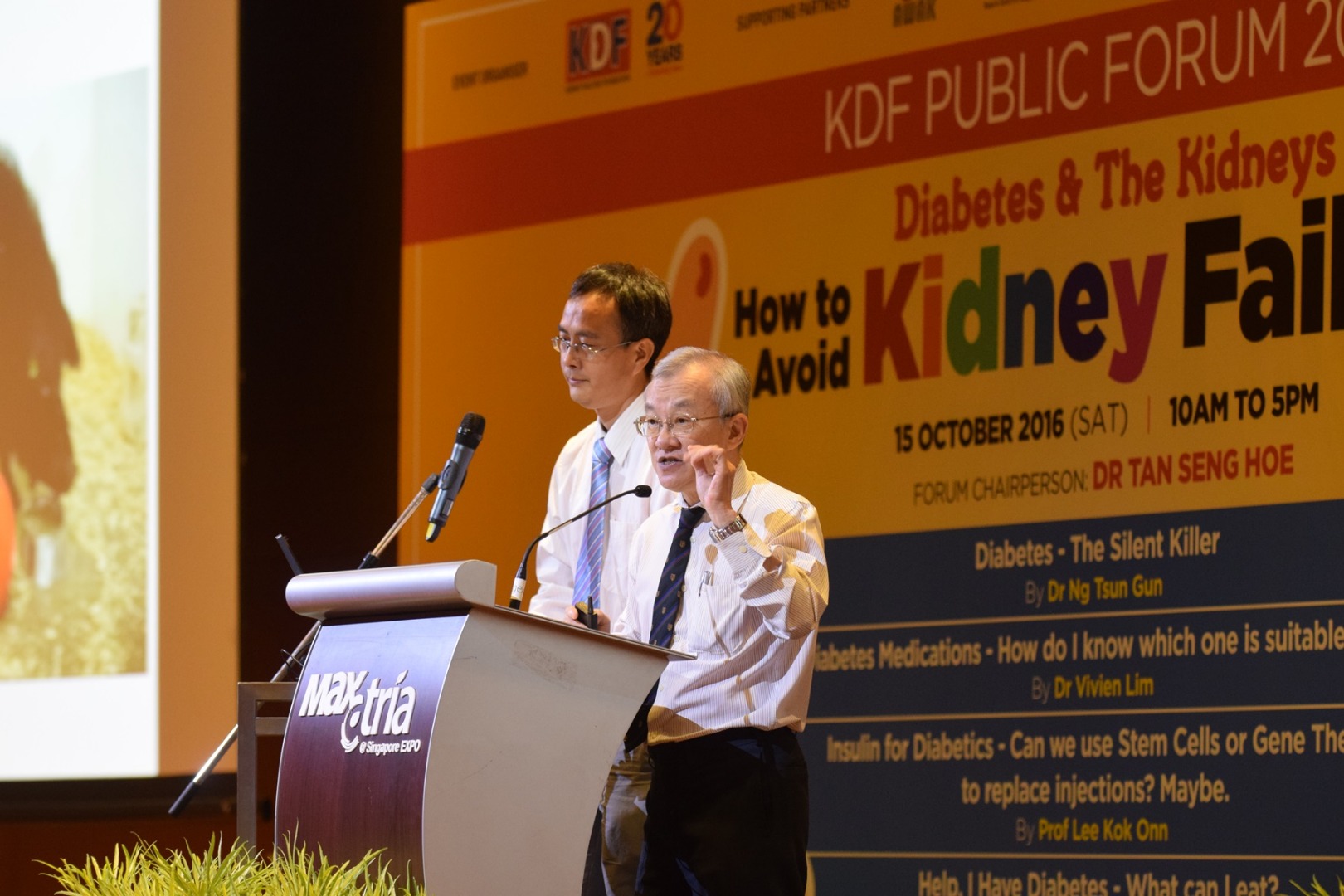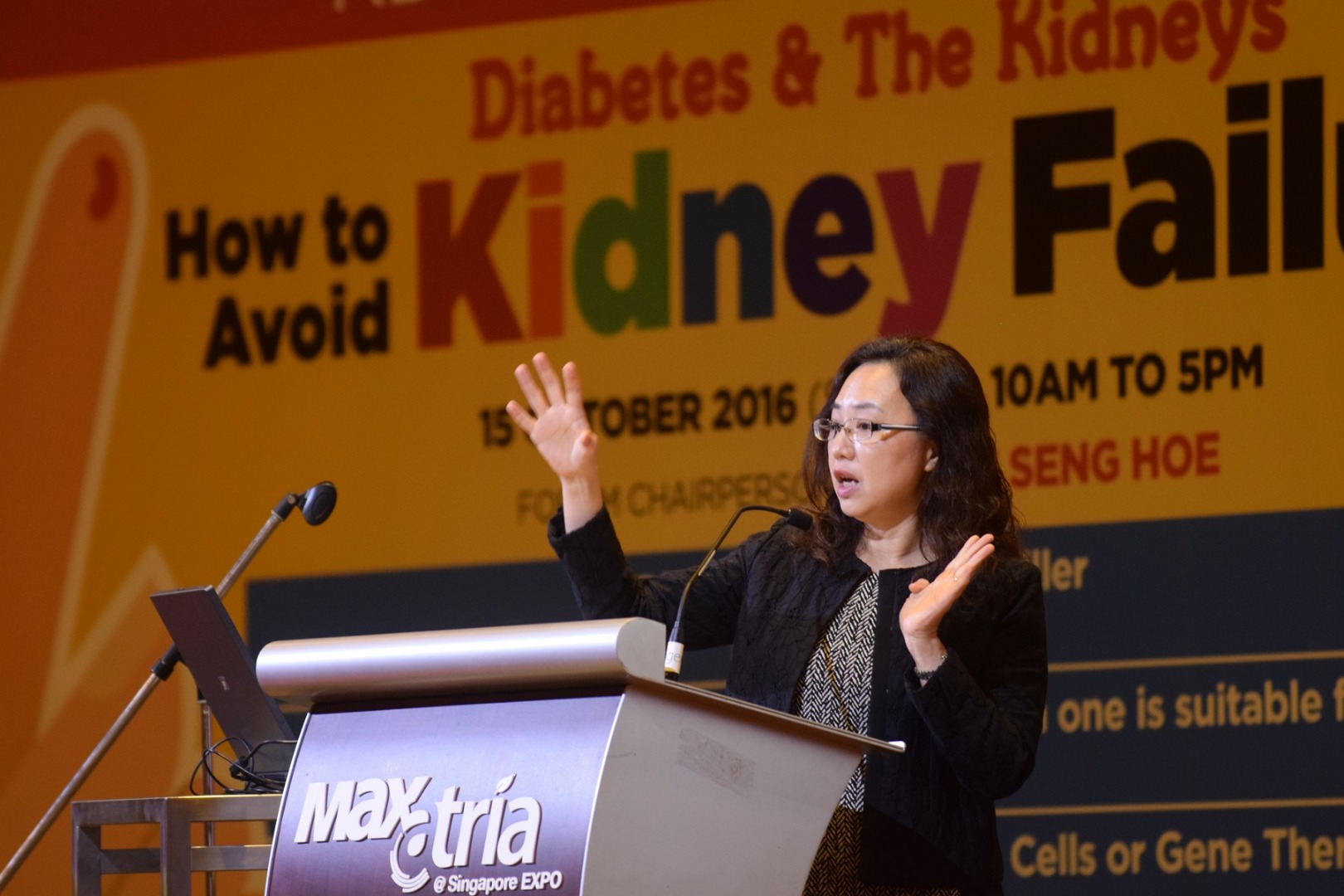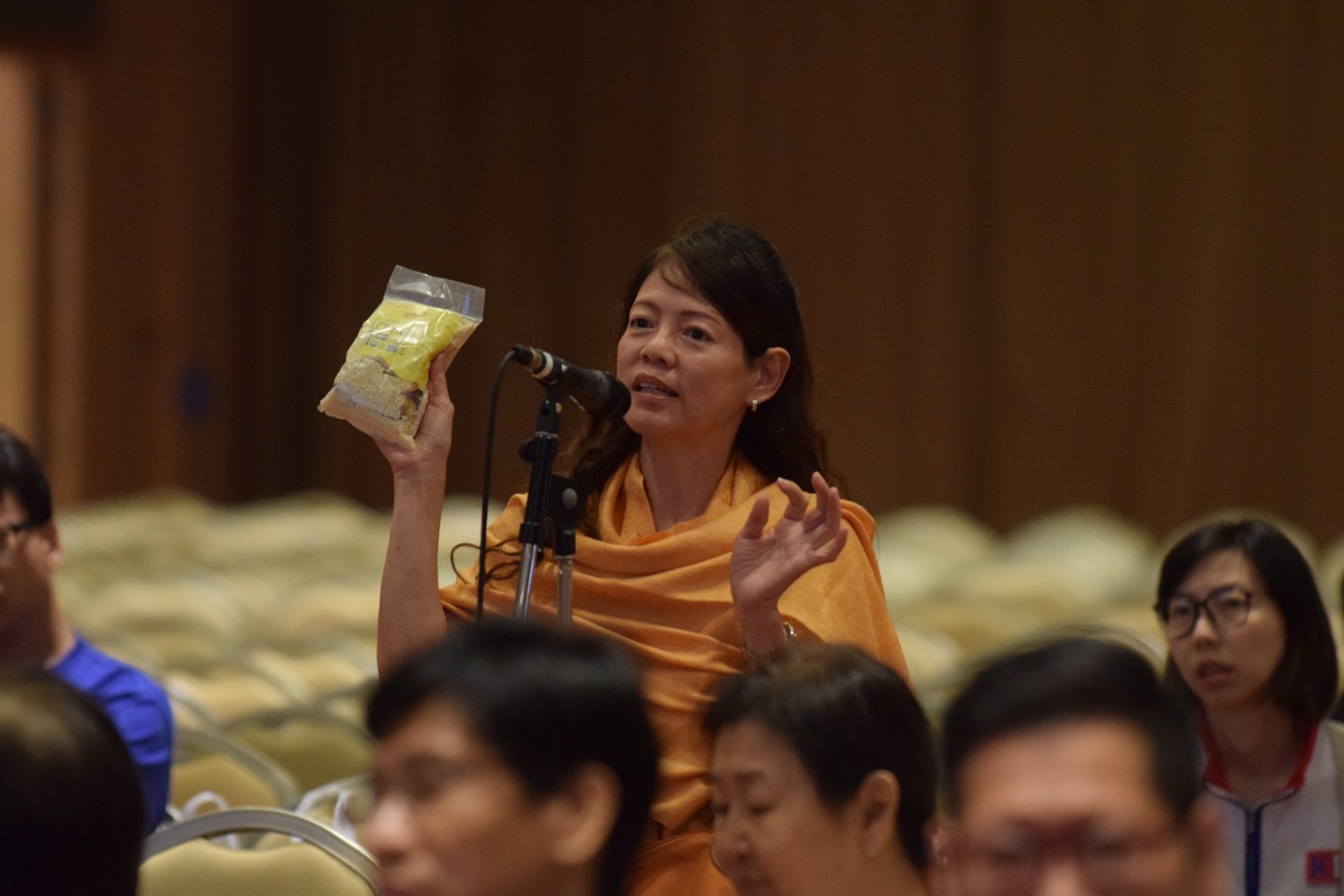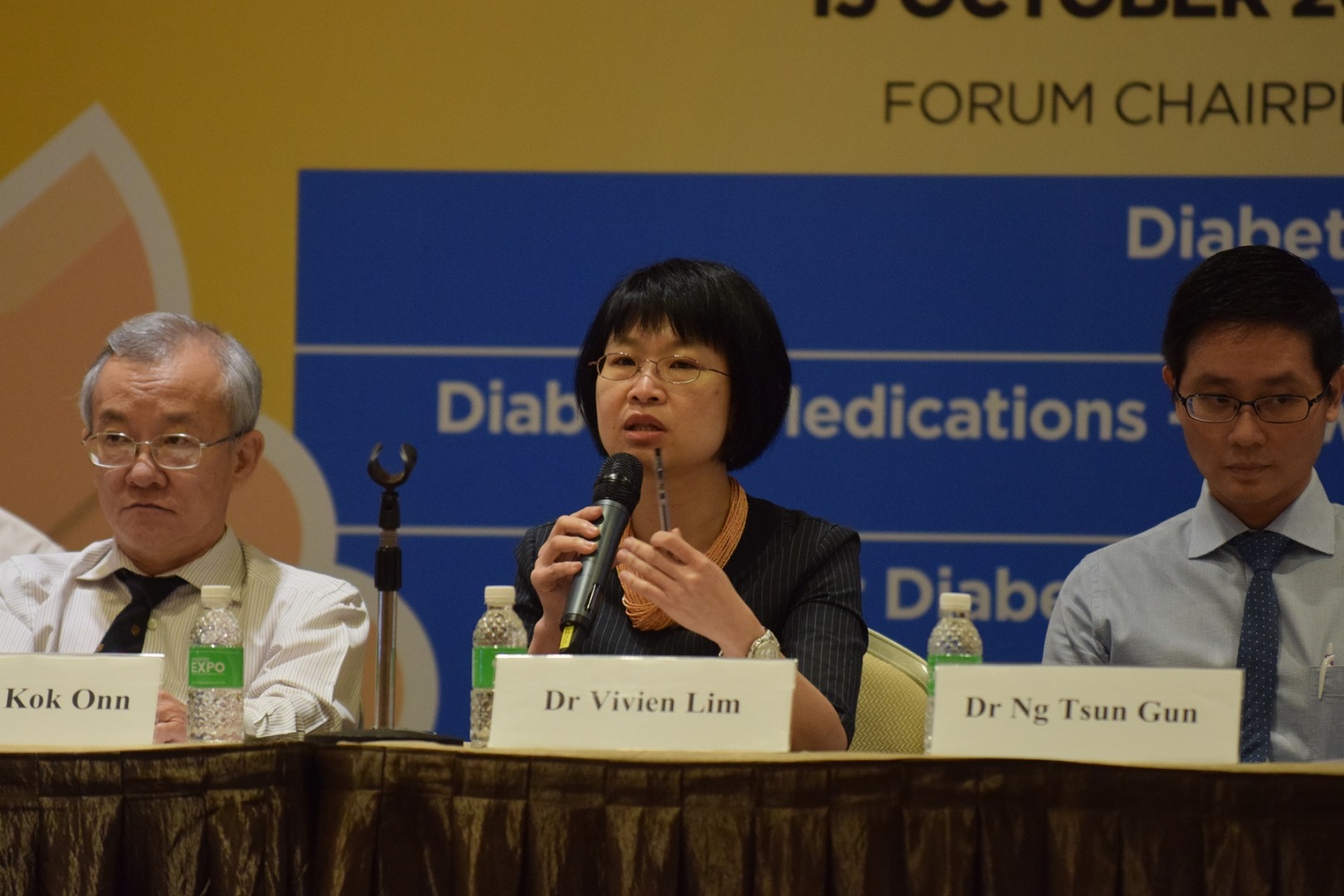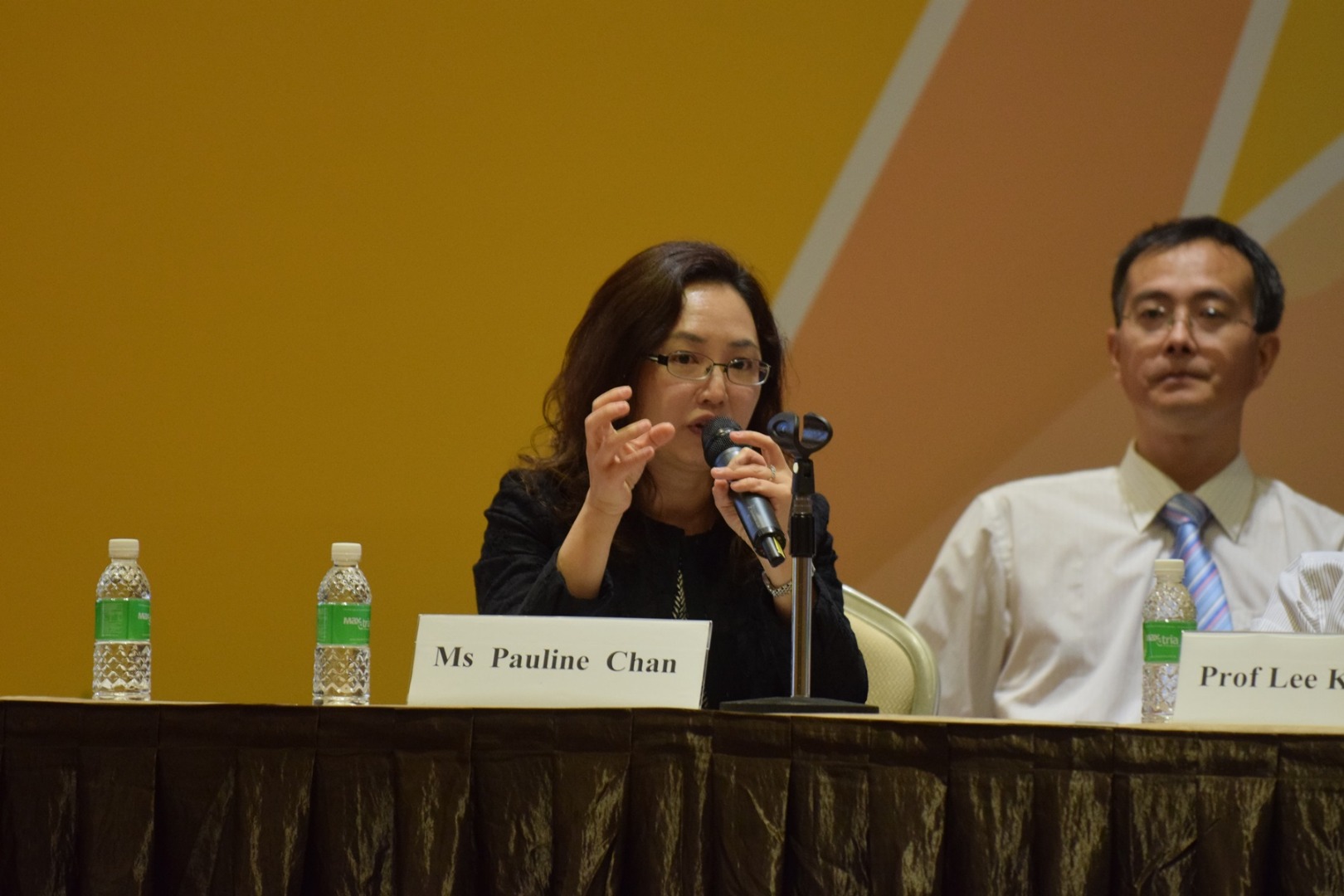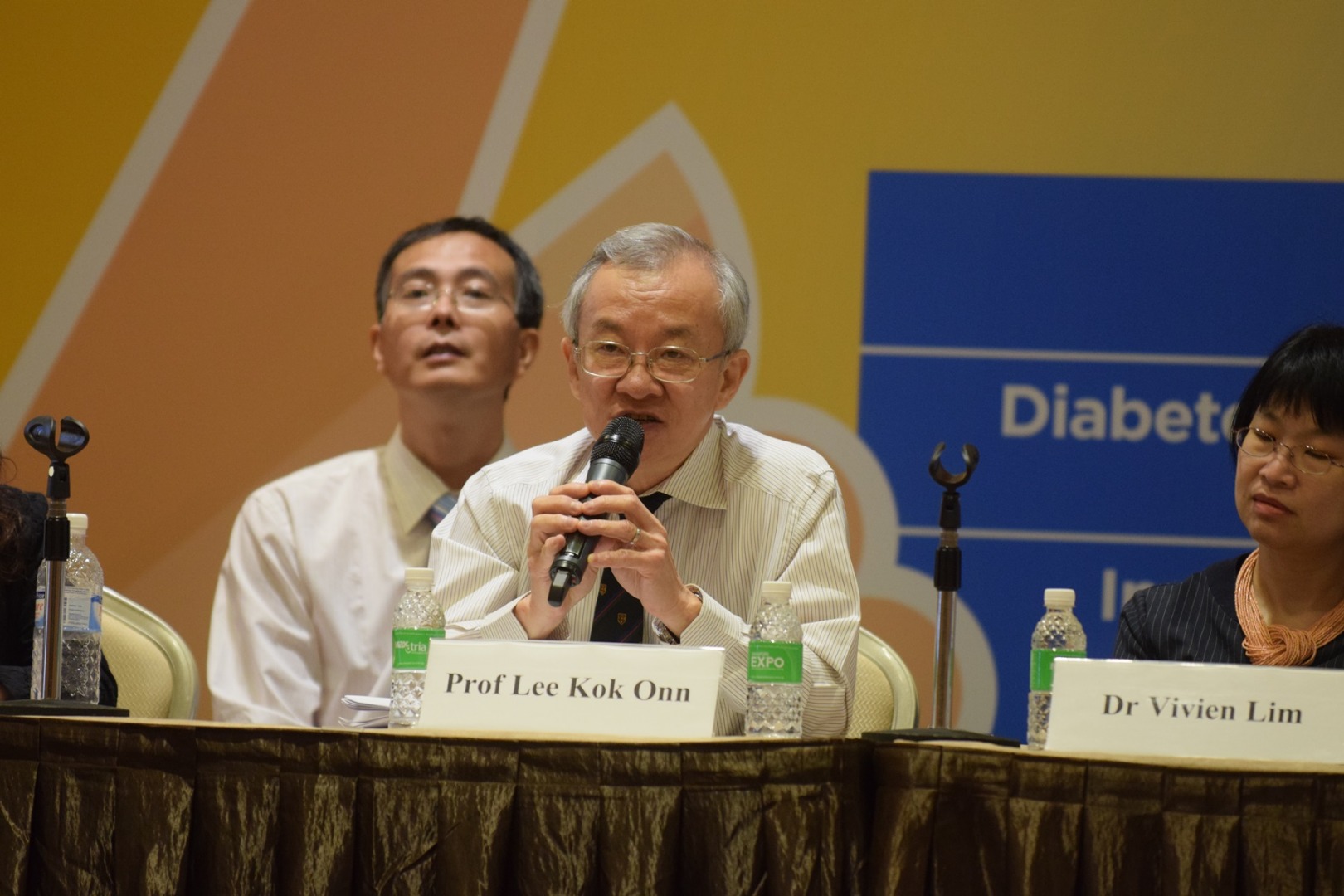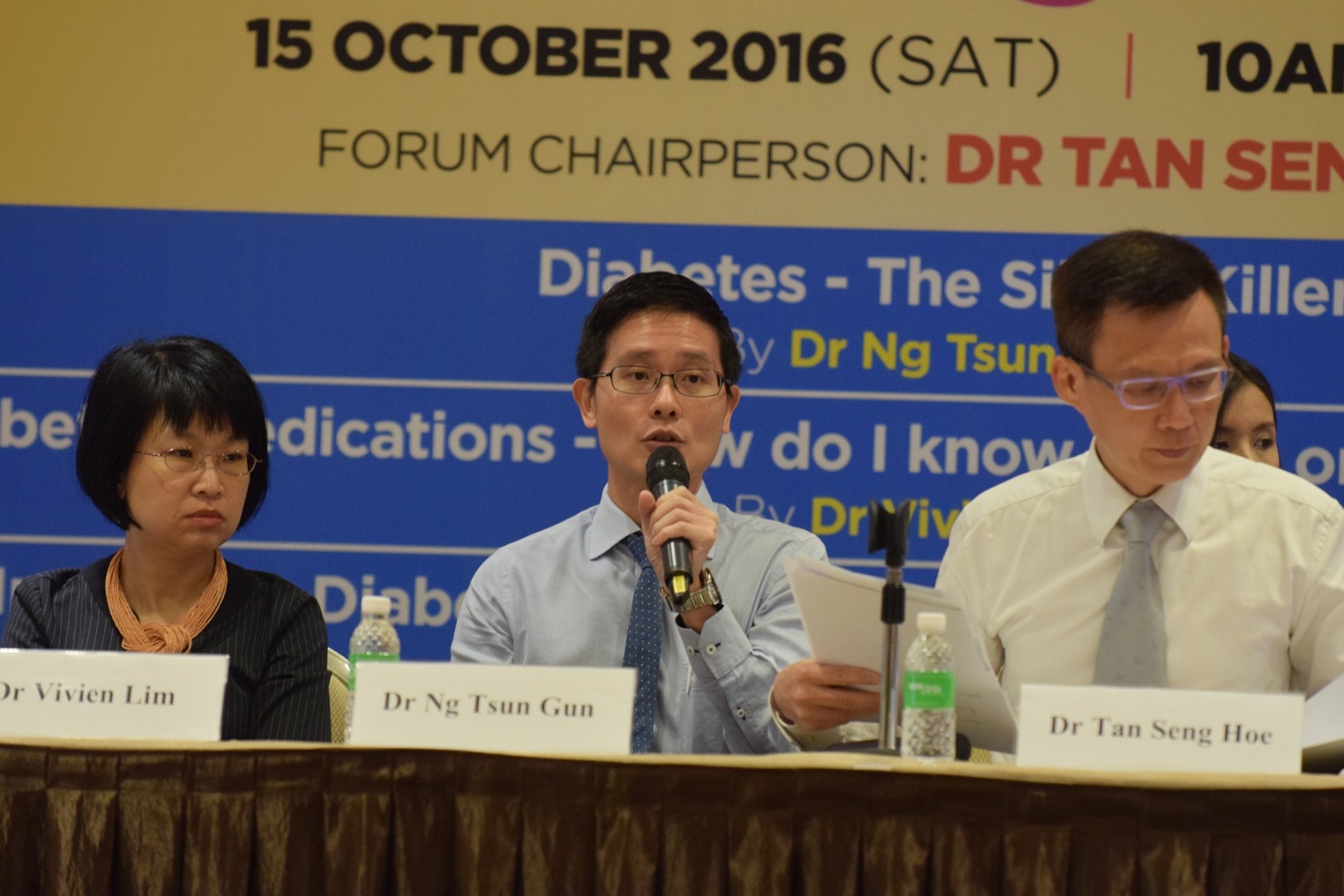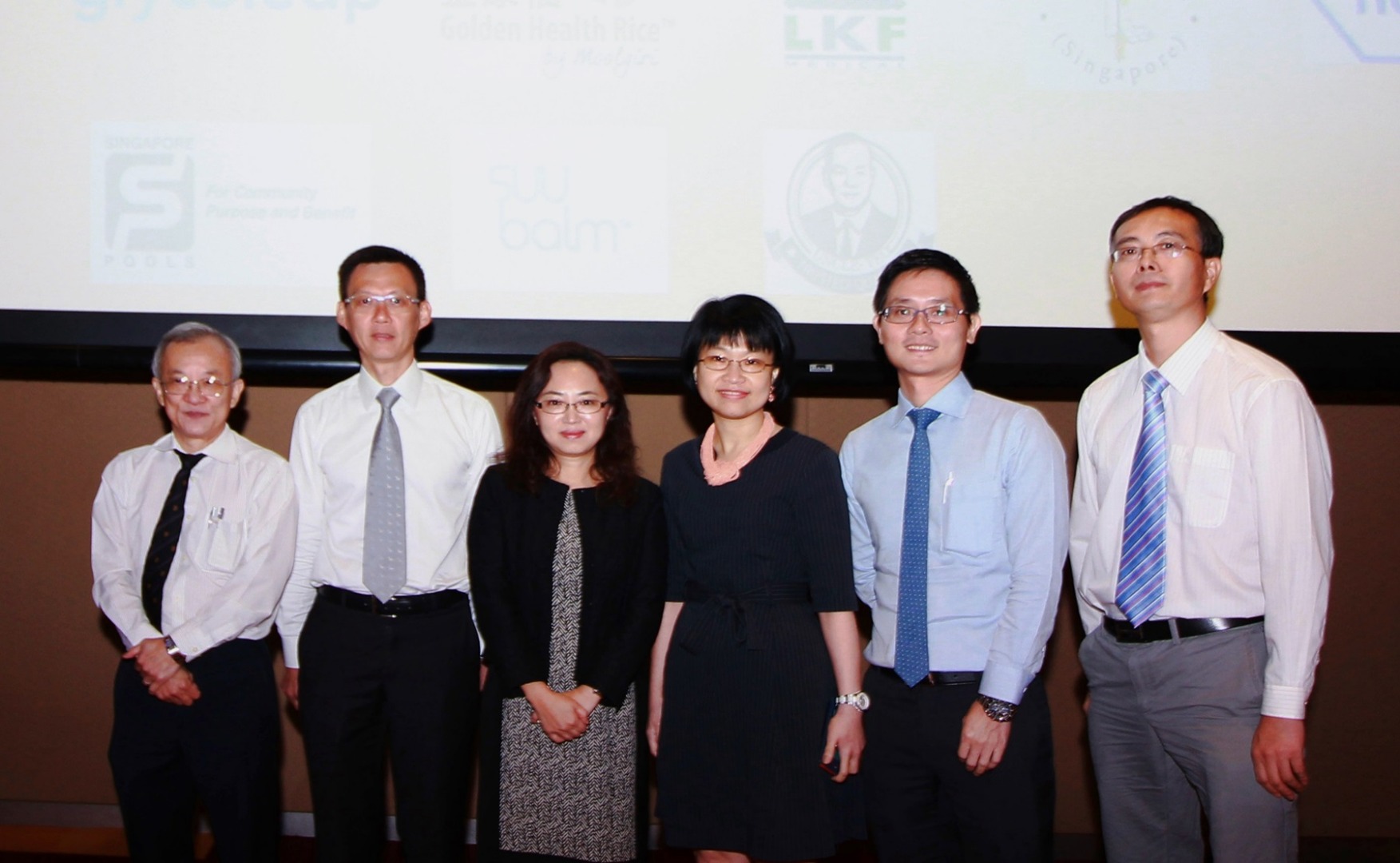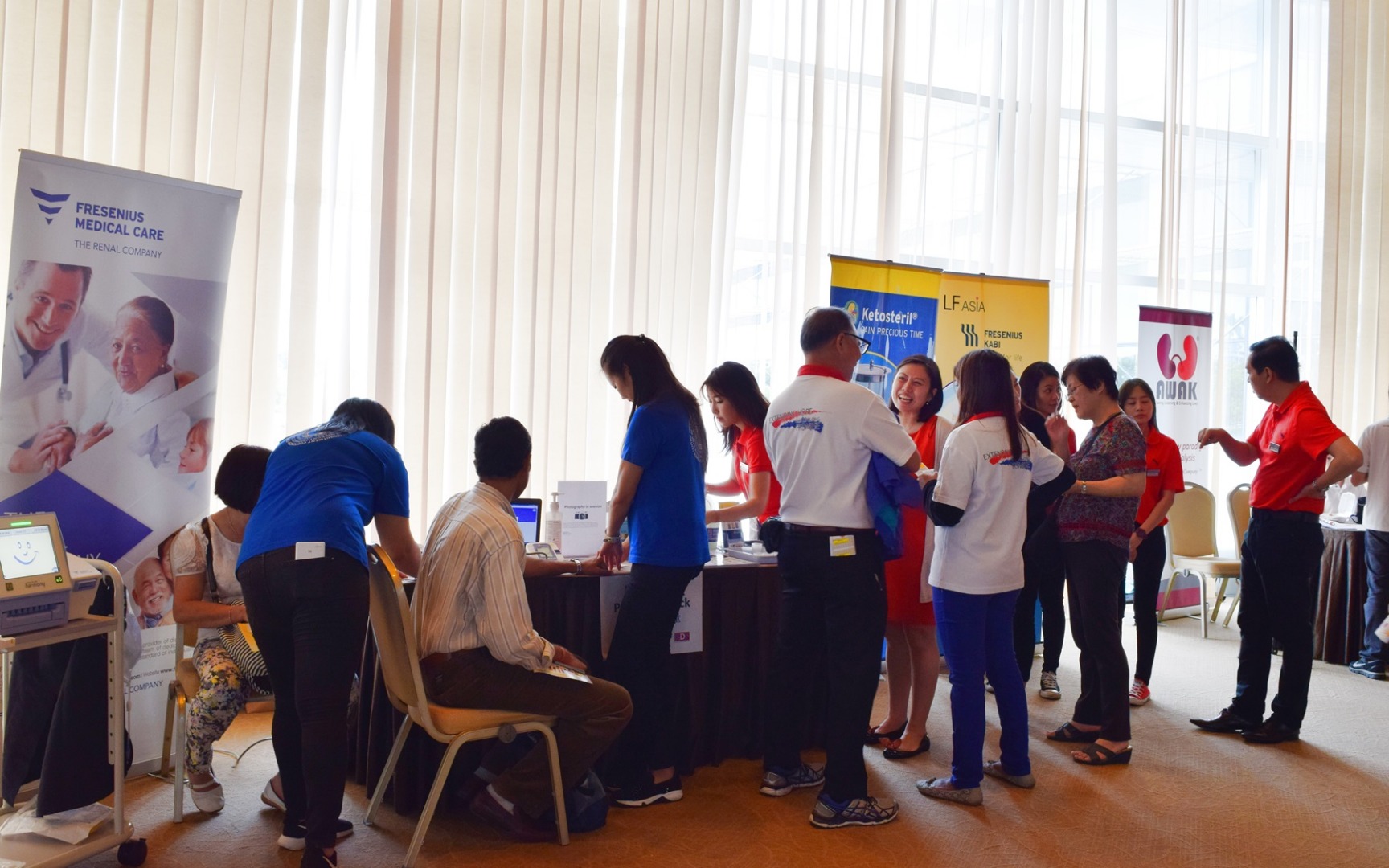 Joining the national war against diabetes, KDF put together a public health forum to impart knowledge on the prevention and management of diabetes, targeted at diabetes patients and the general public.
The bilingual forum took place on 15 October 2016 at Singapore Expo Max Atria and saw close to 600 attendees. The theme of this year's forum was "How to Avoid Kidney Failure in Diabetes Patients".
A panel of senior doctors and a dietician were present to share their knowledge on the subject matter and a health exhibition zone was set up outside the forum venue where basic health checks were offered to attendees for free.
KDF would like to thank our sponsors and event partners for their support and contribution towards the success of this public education event.