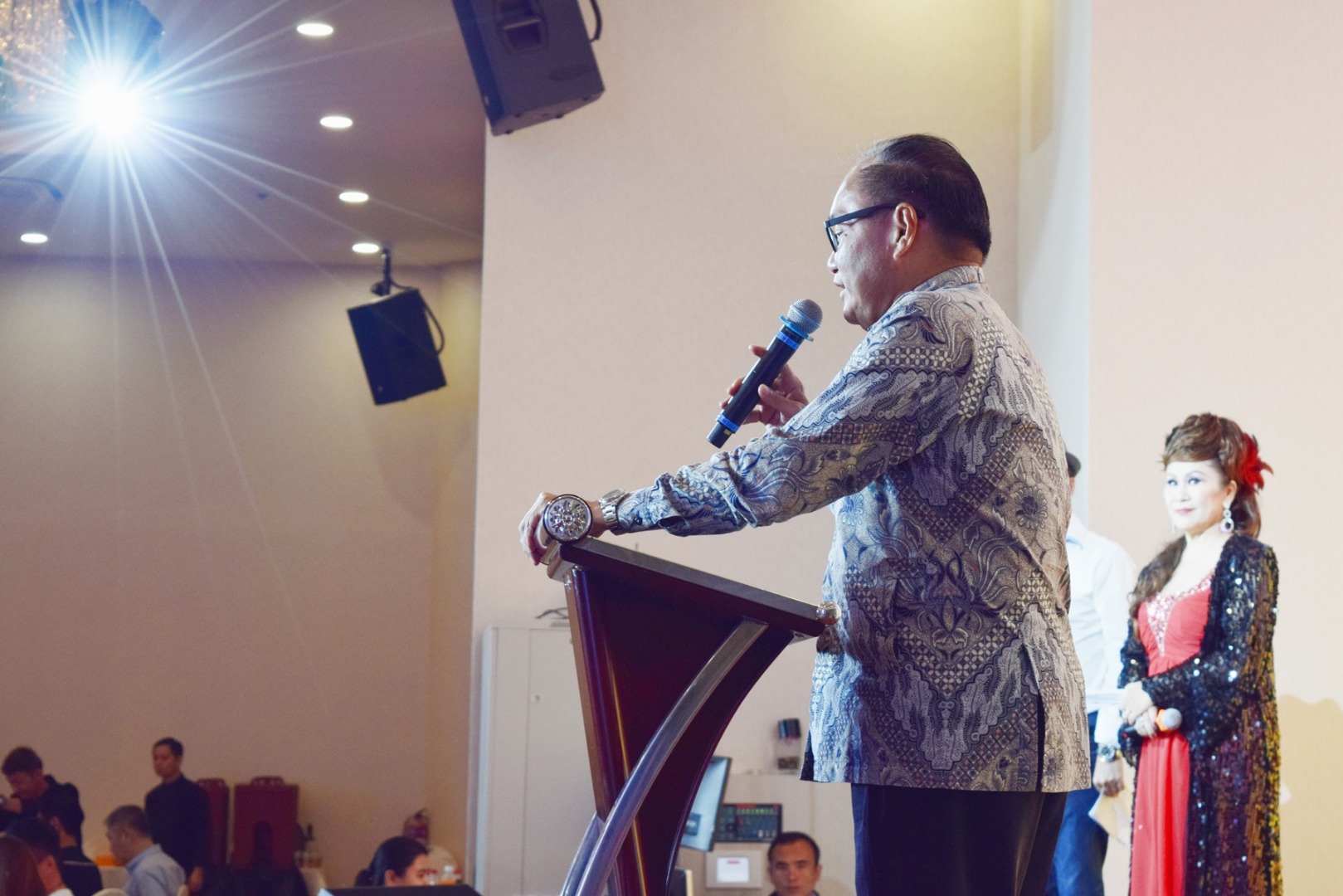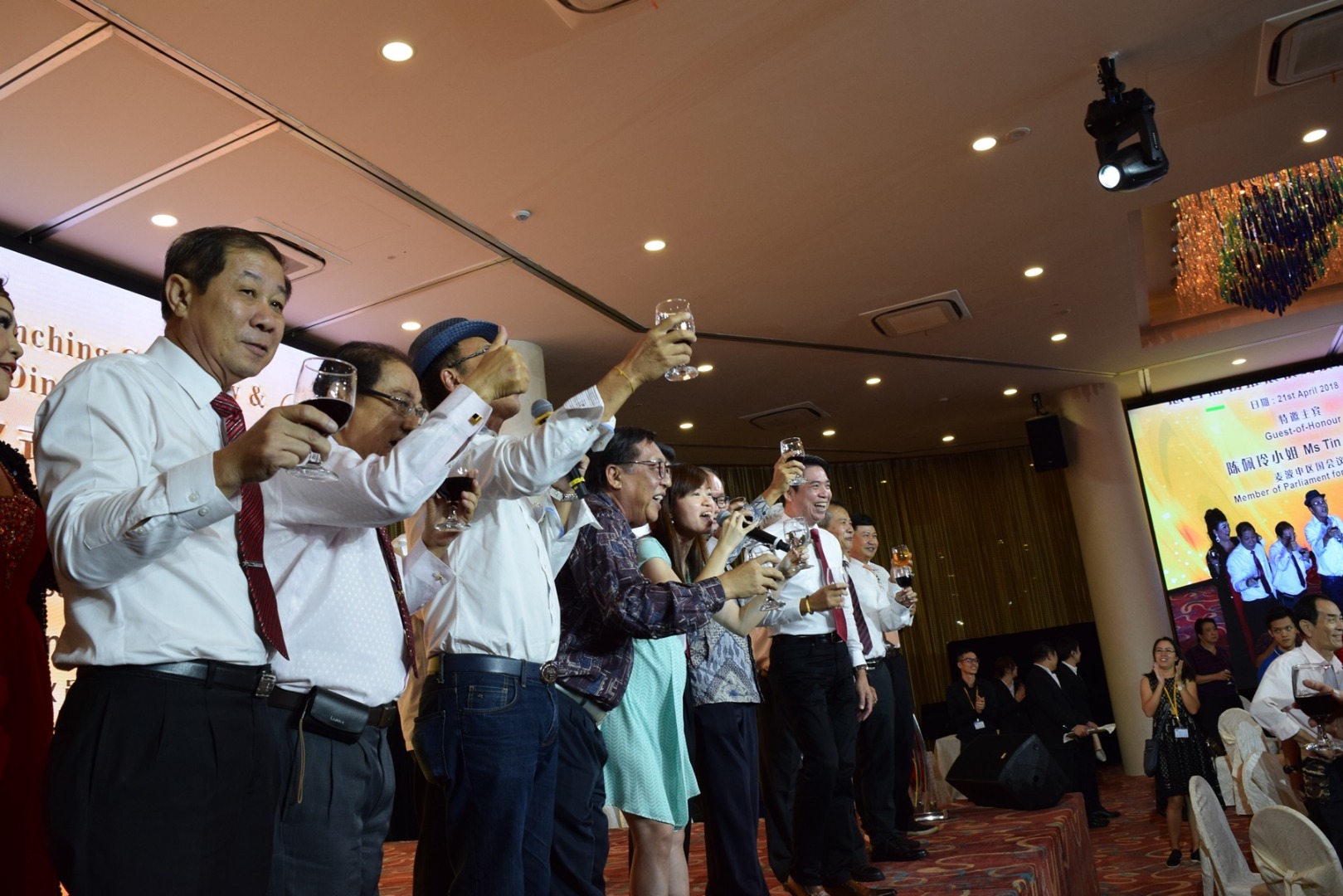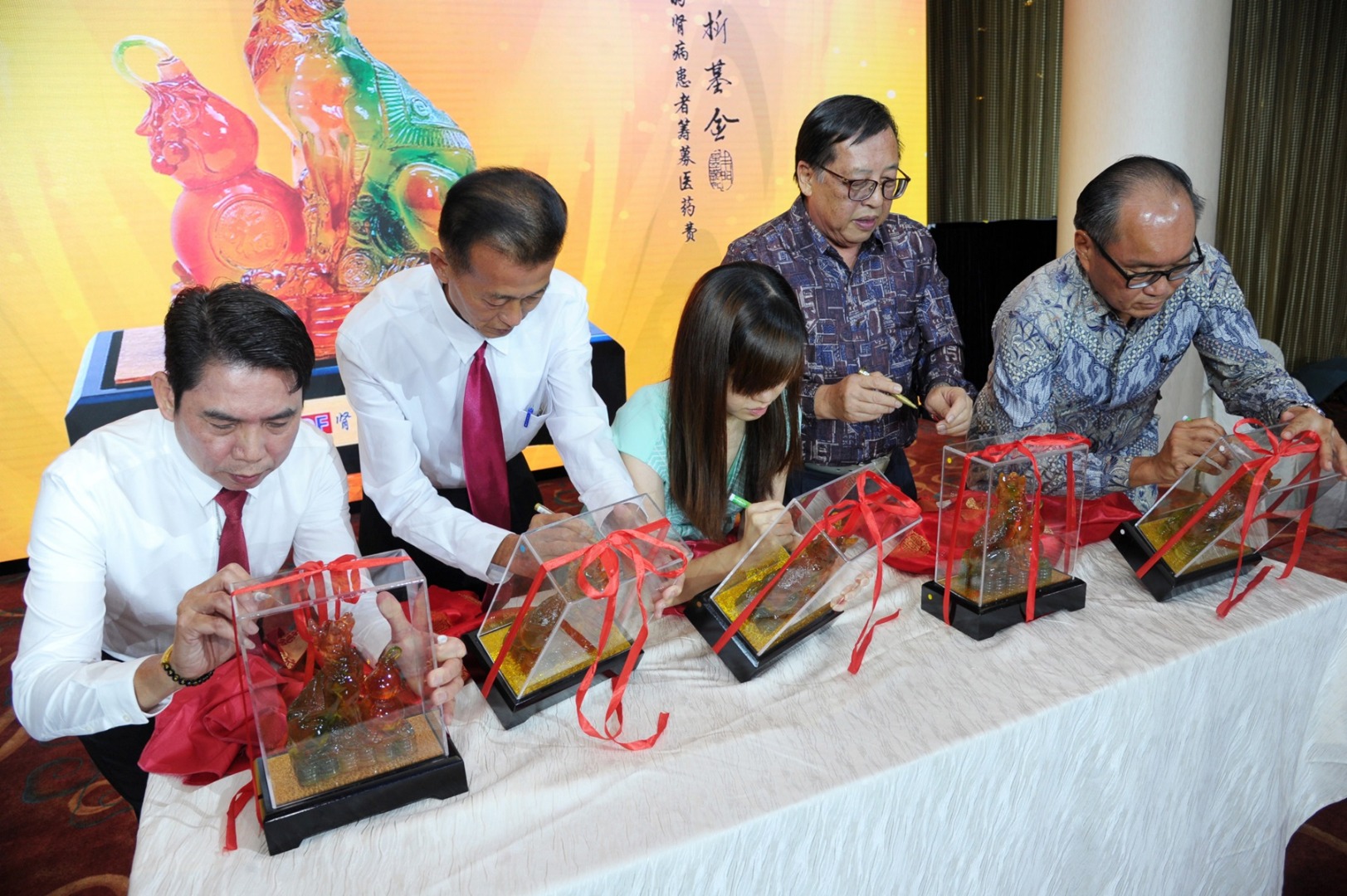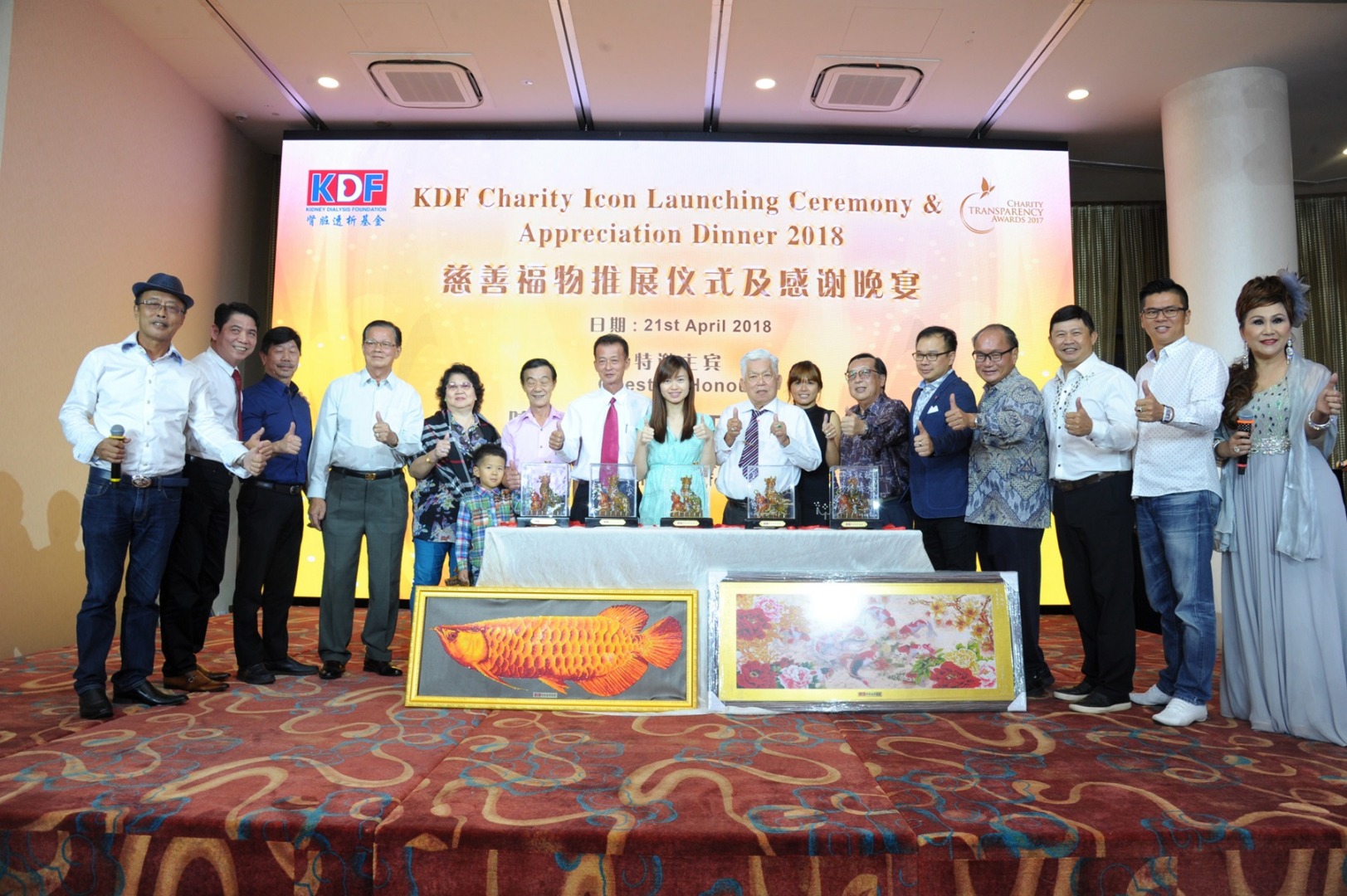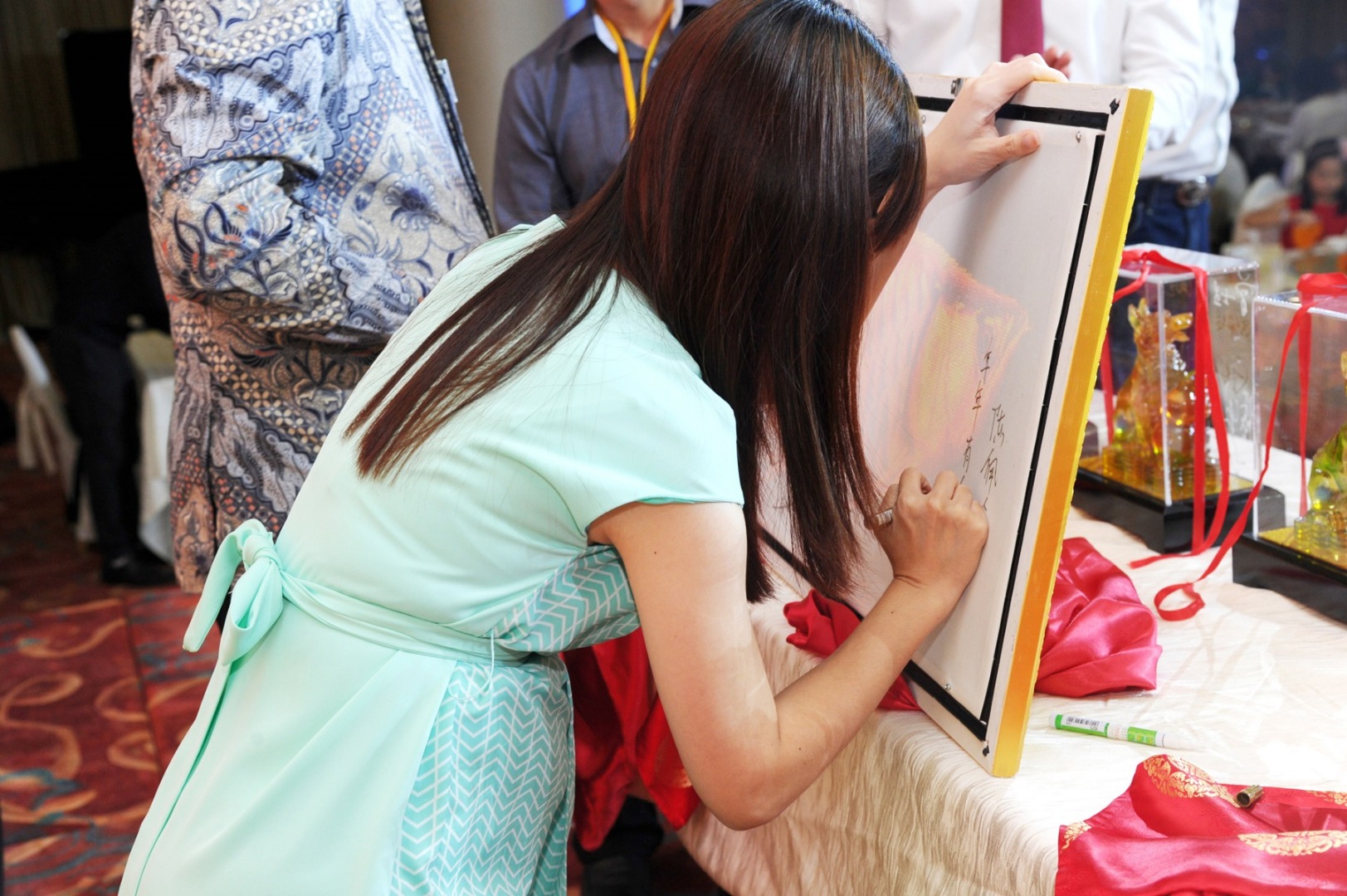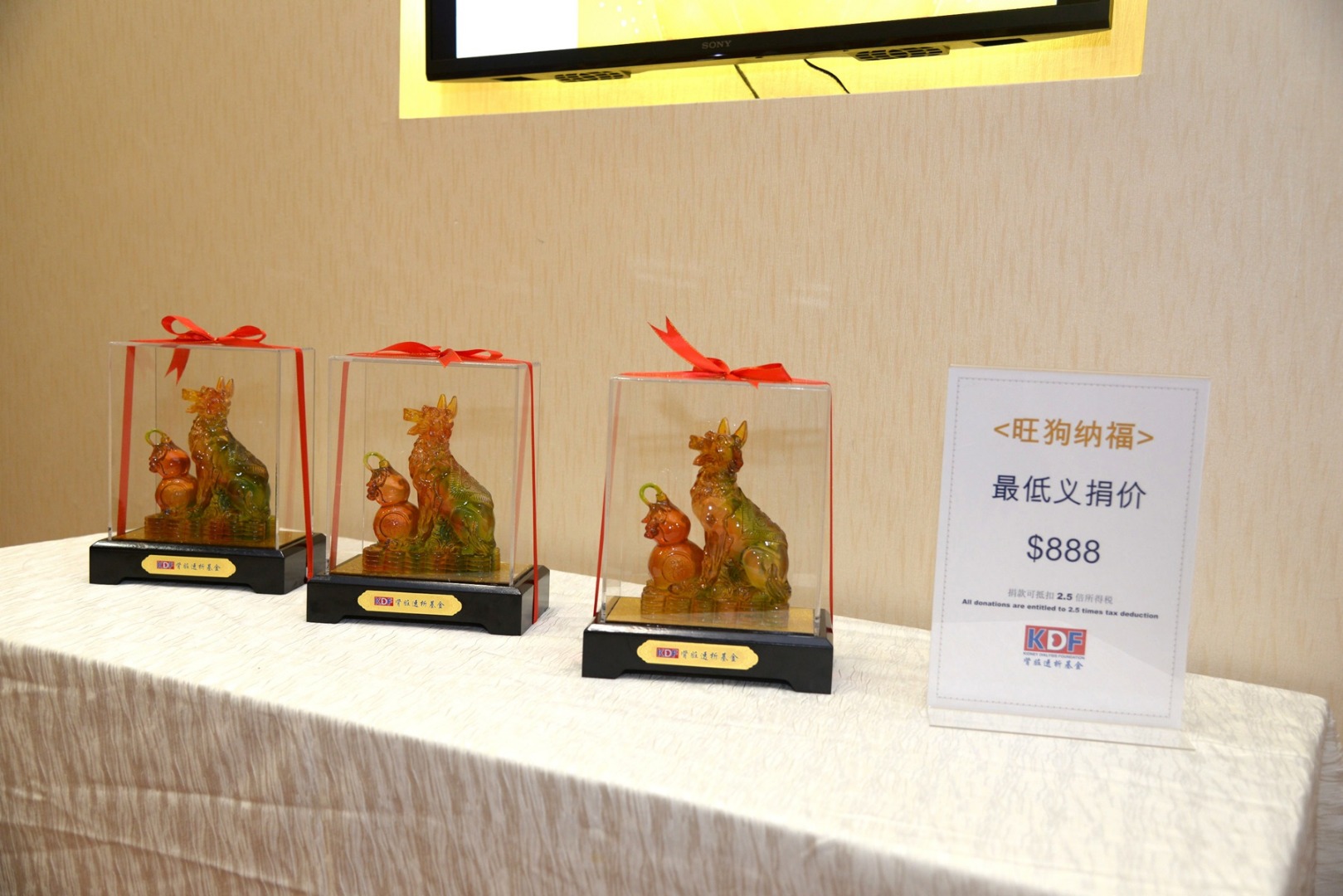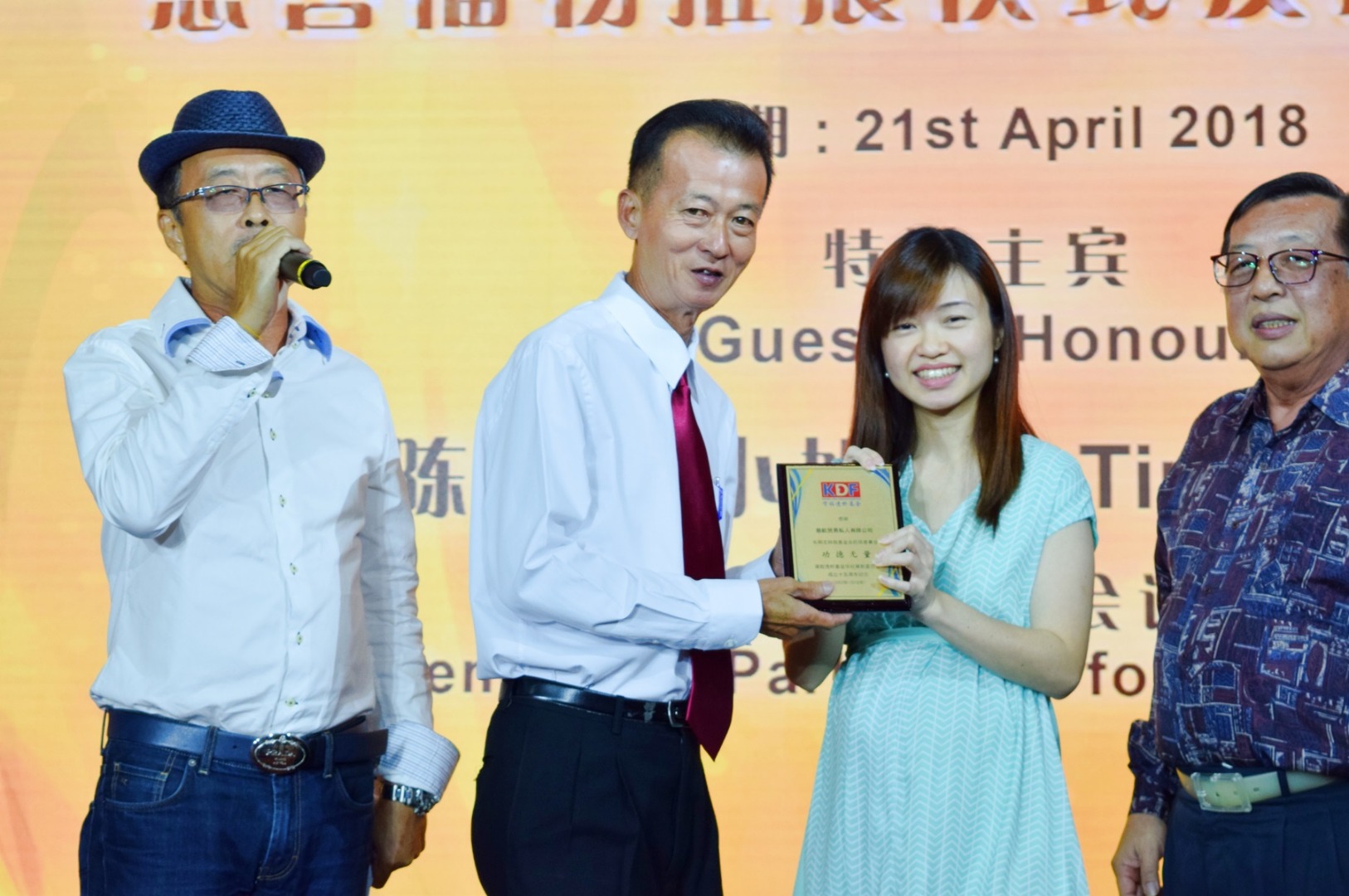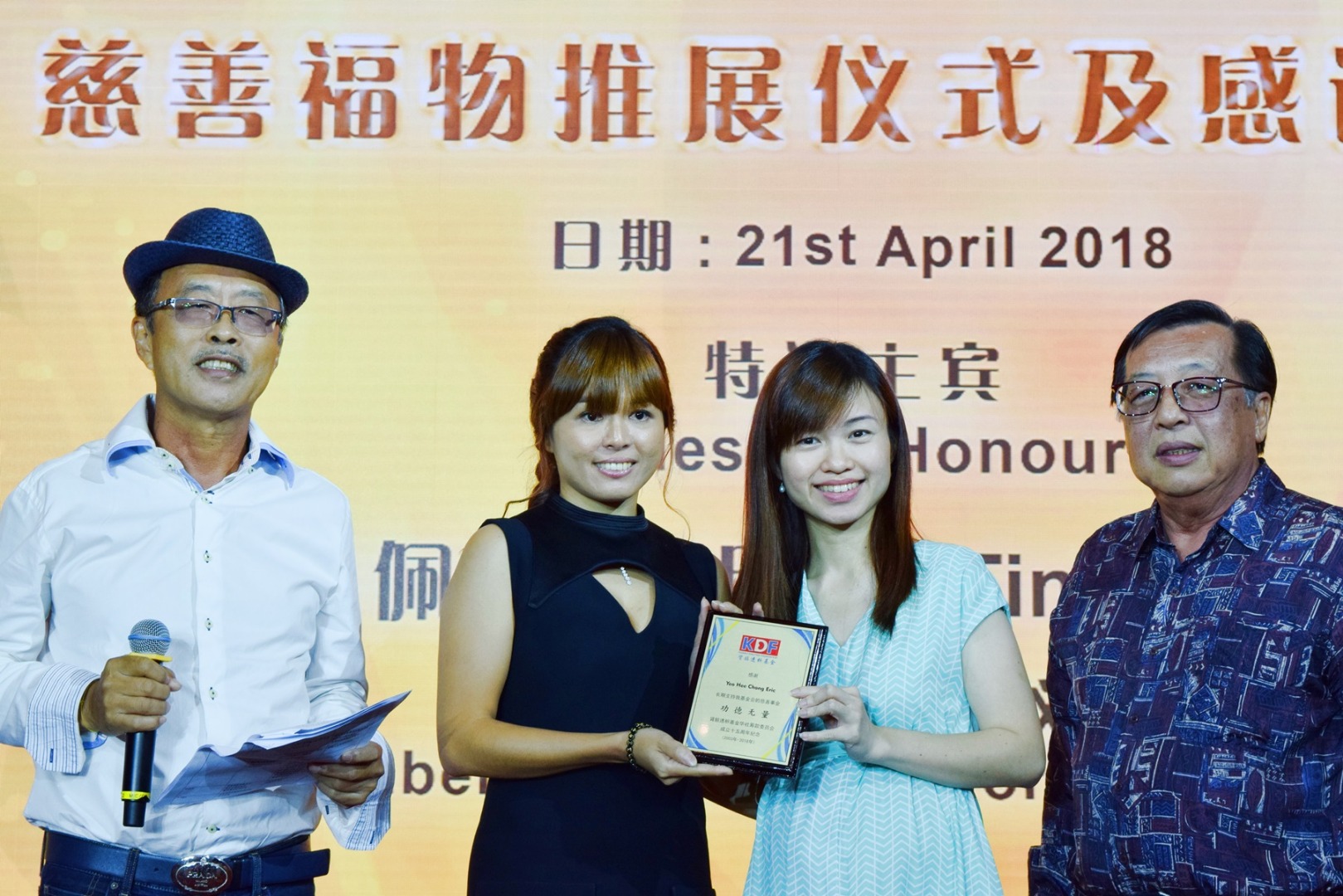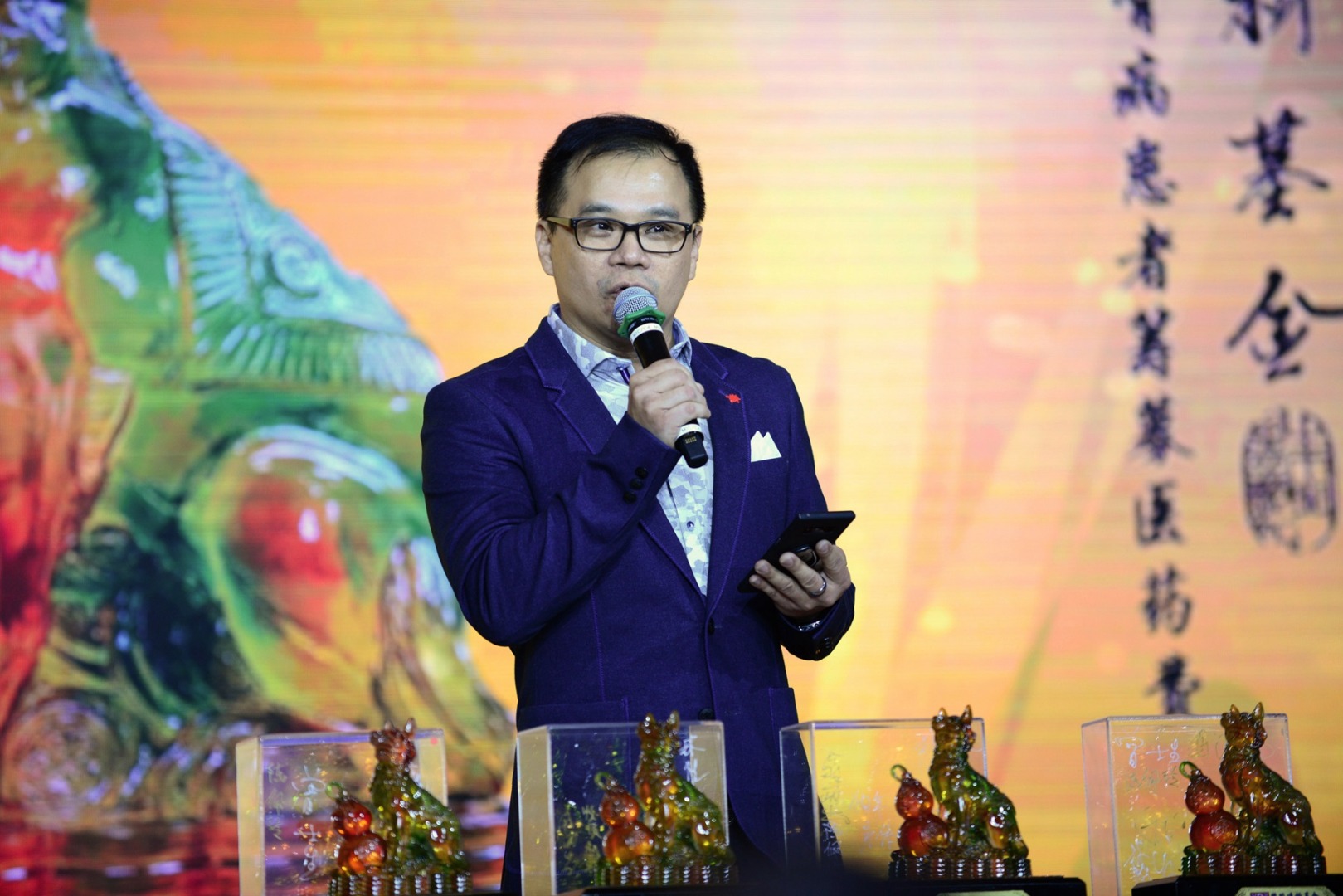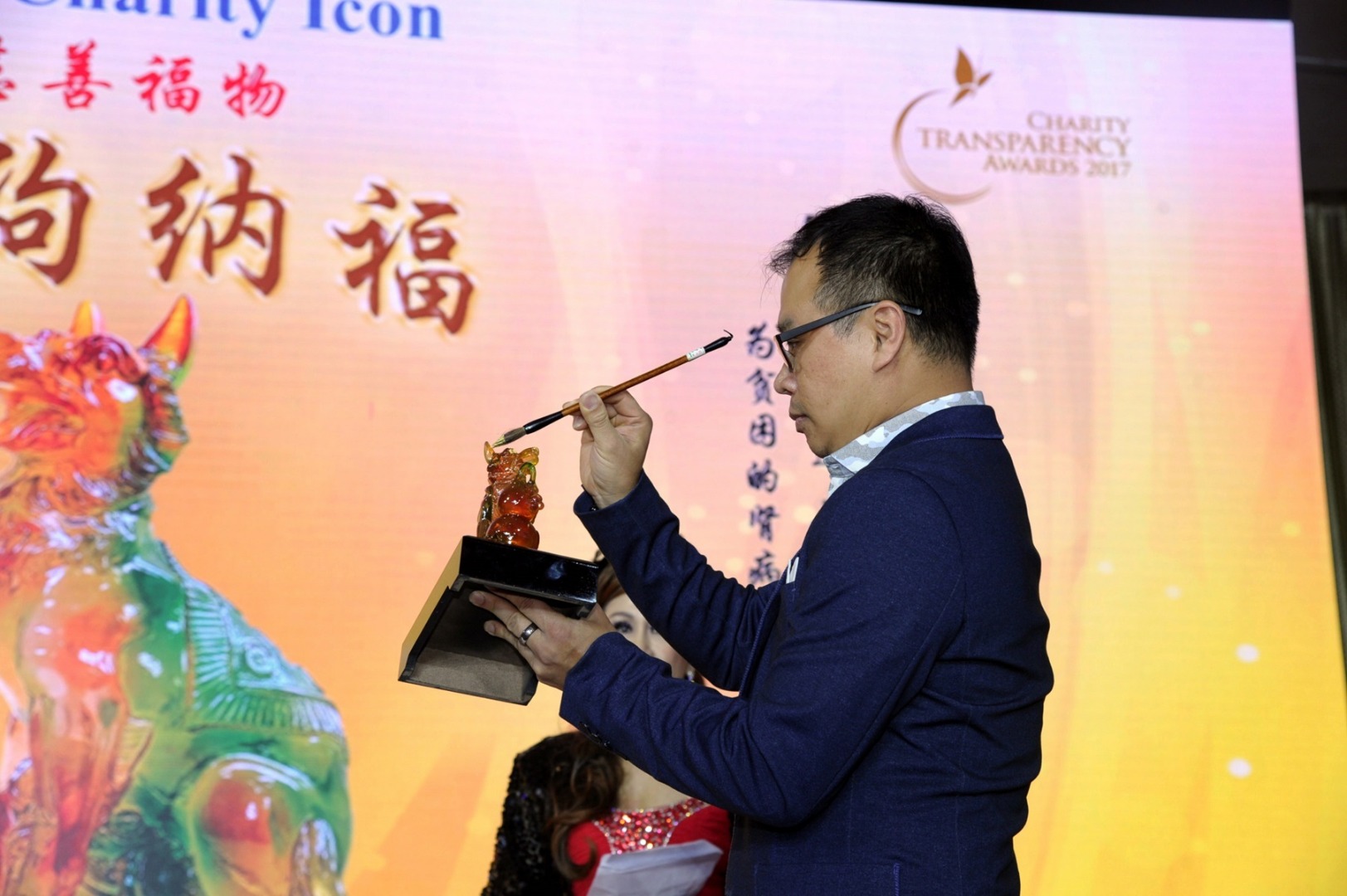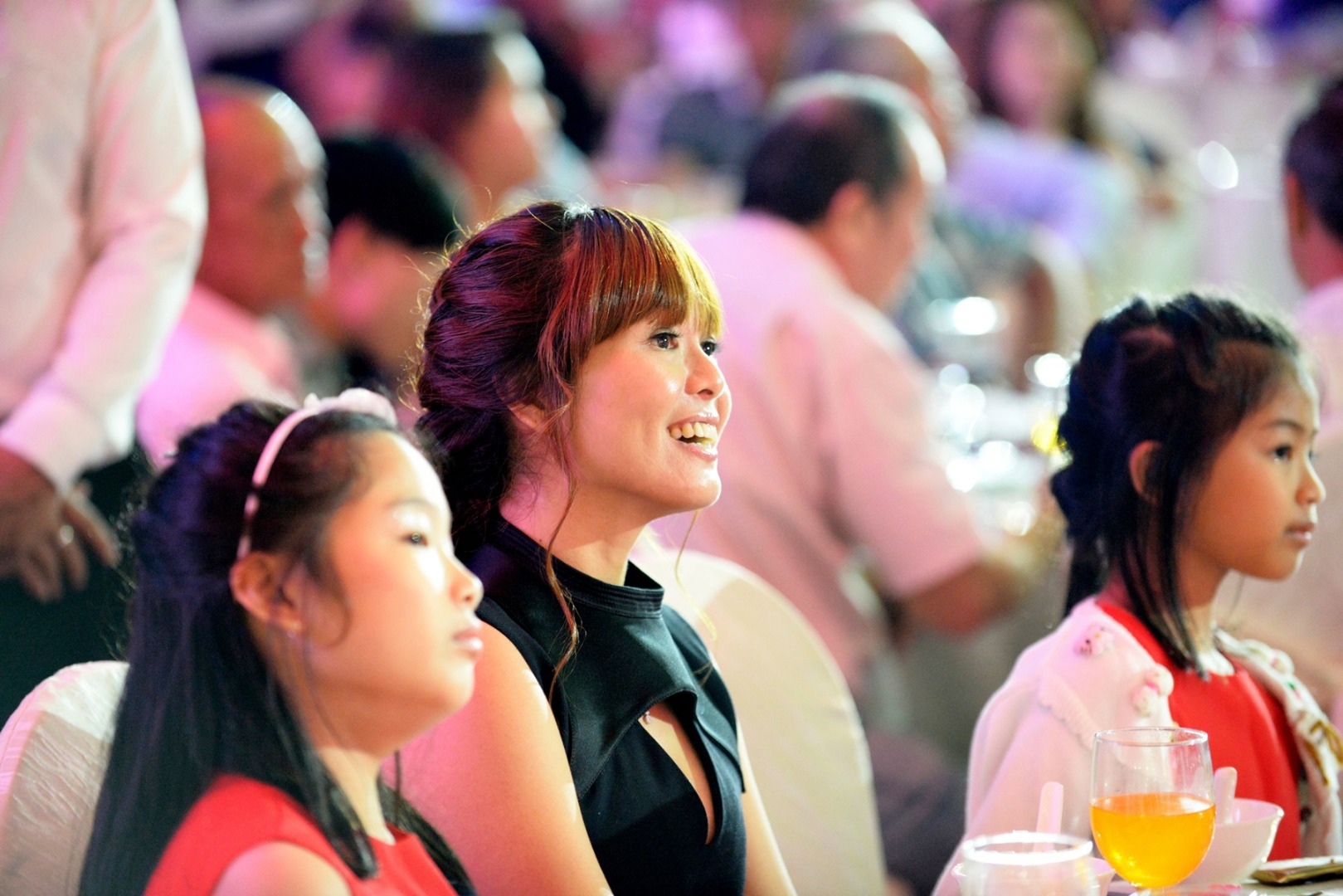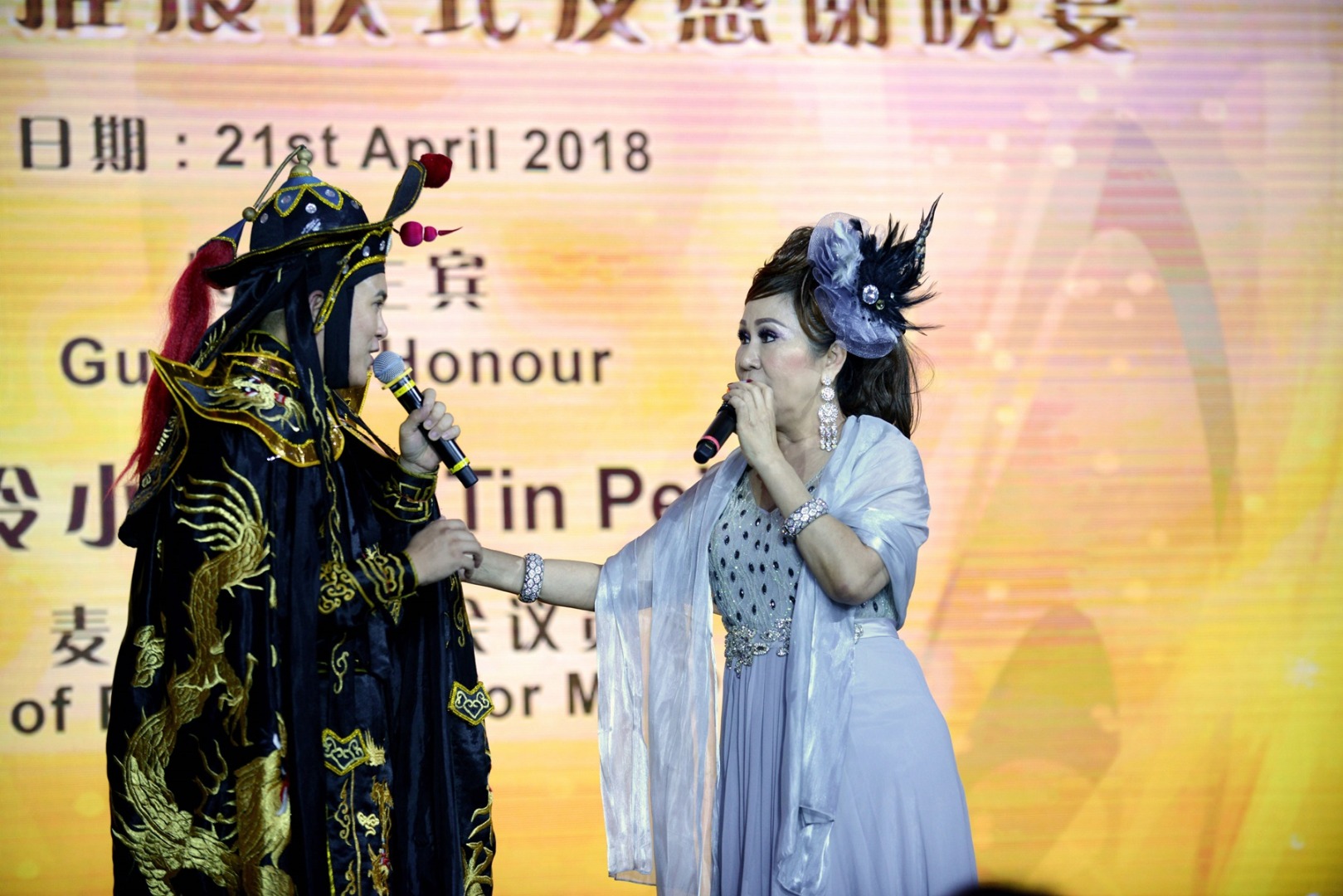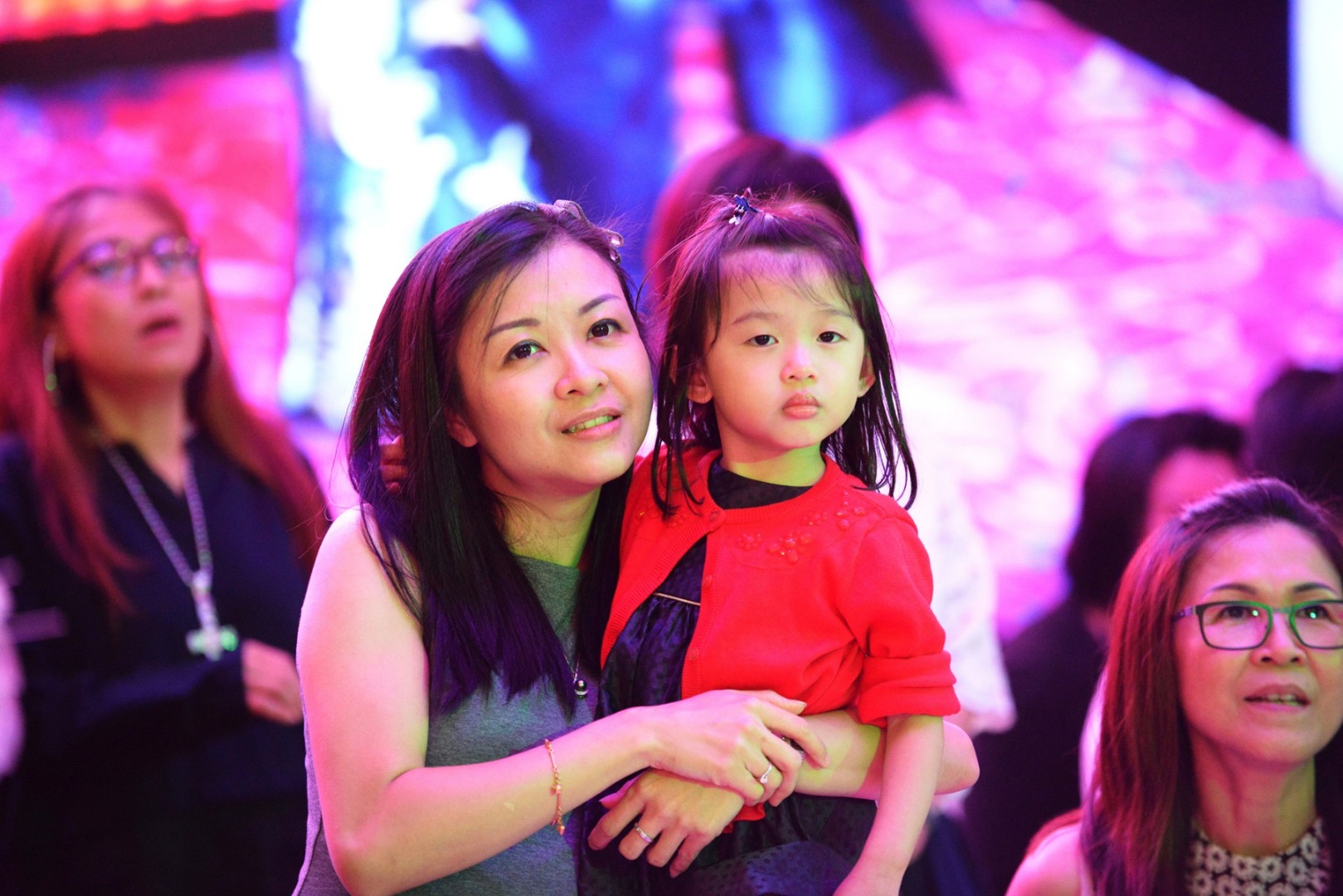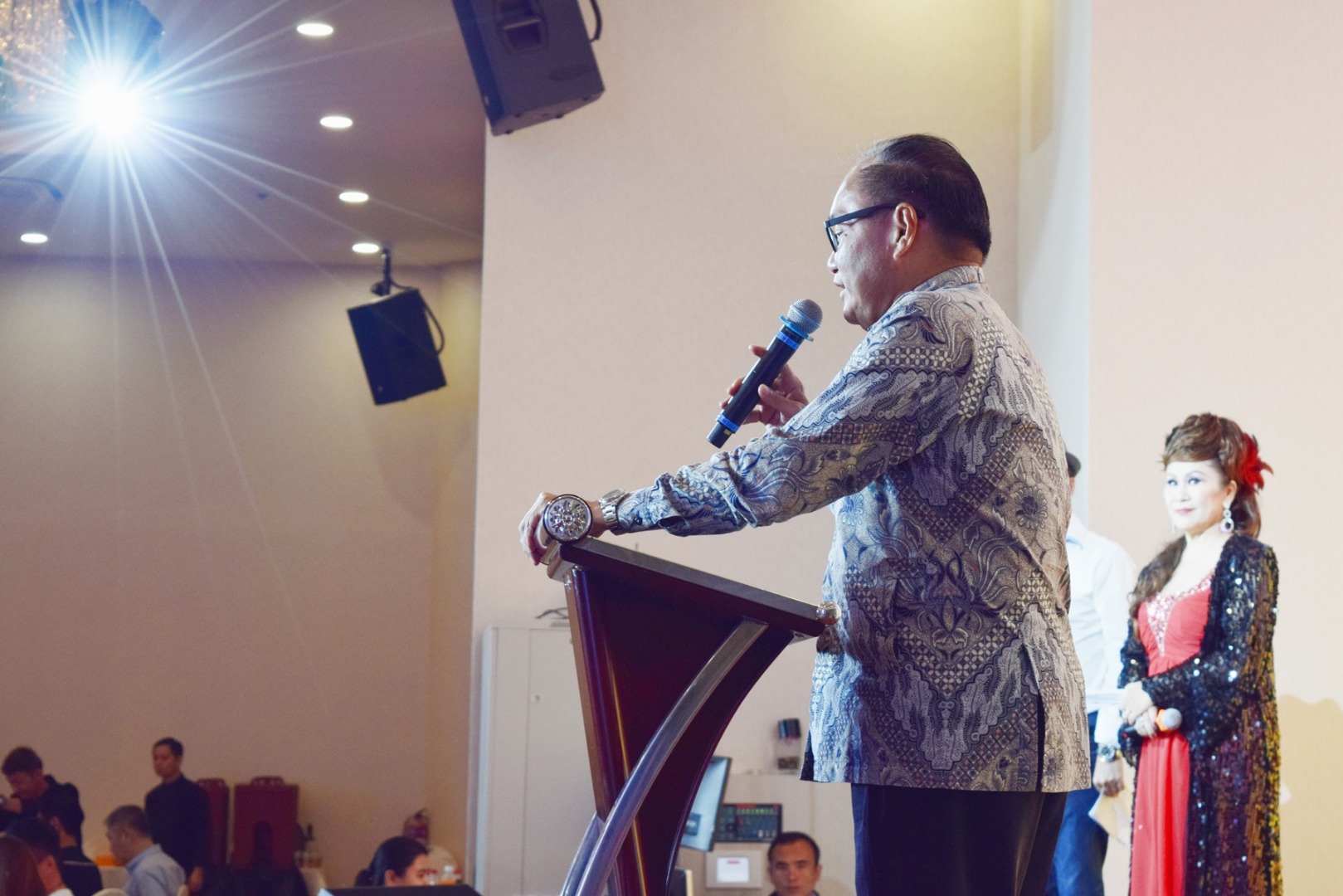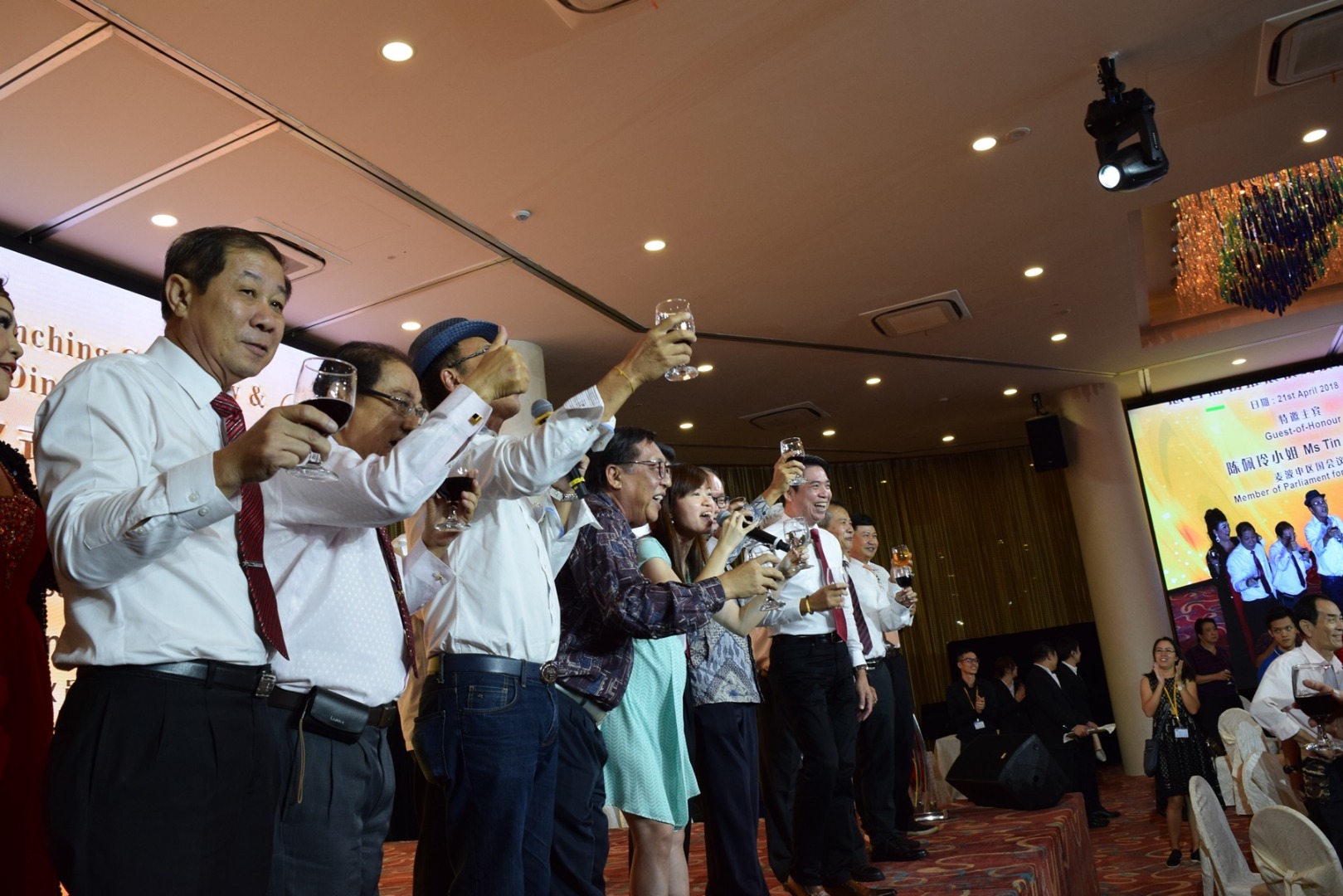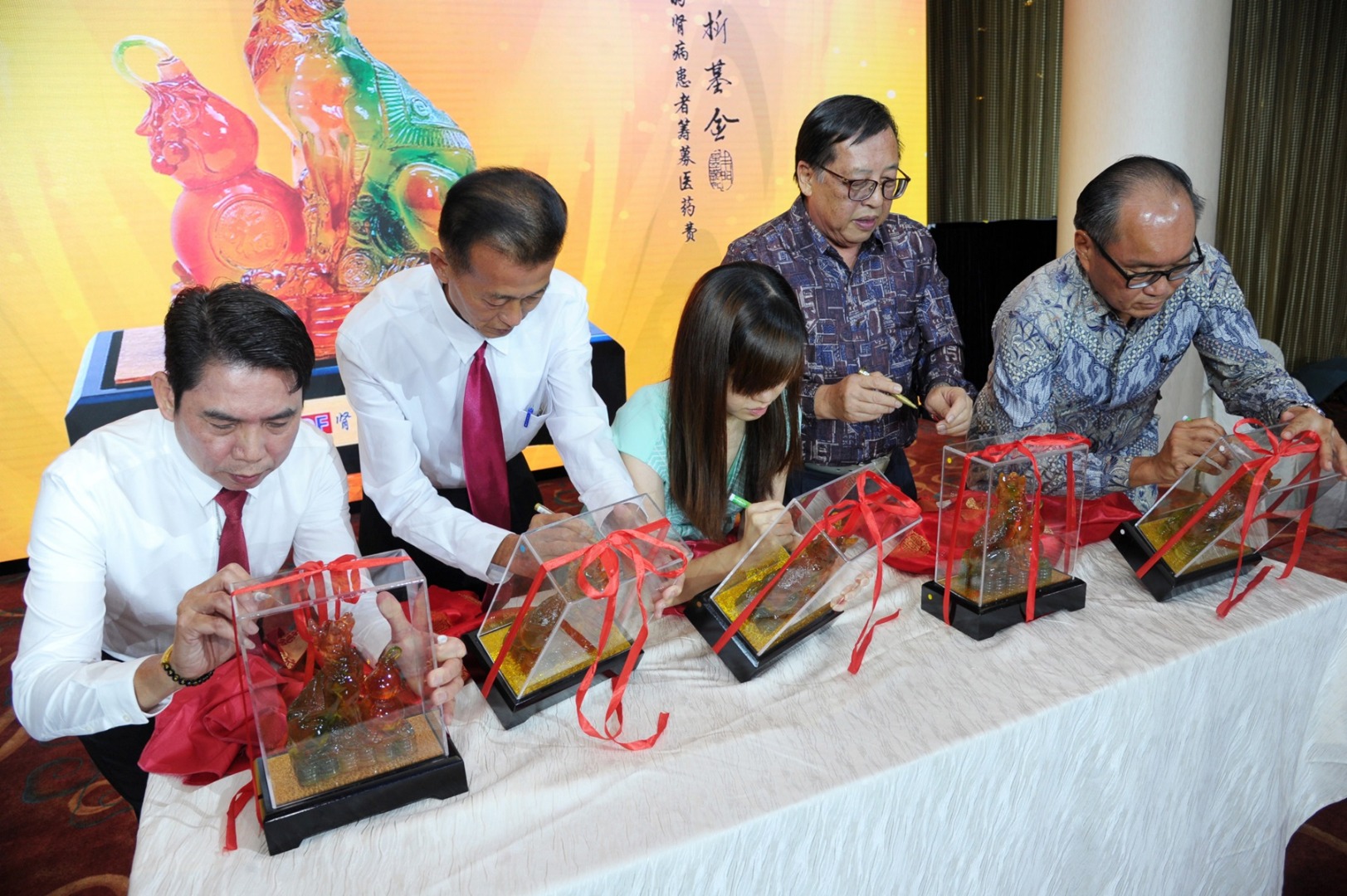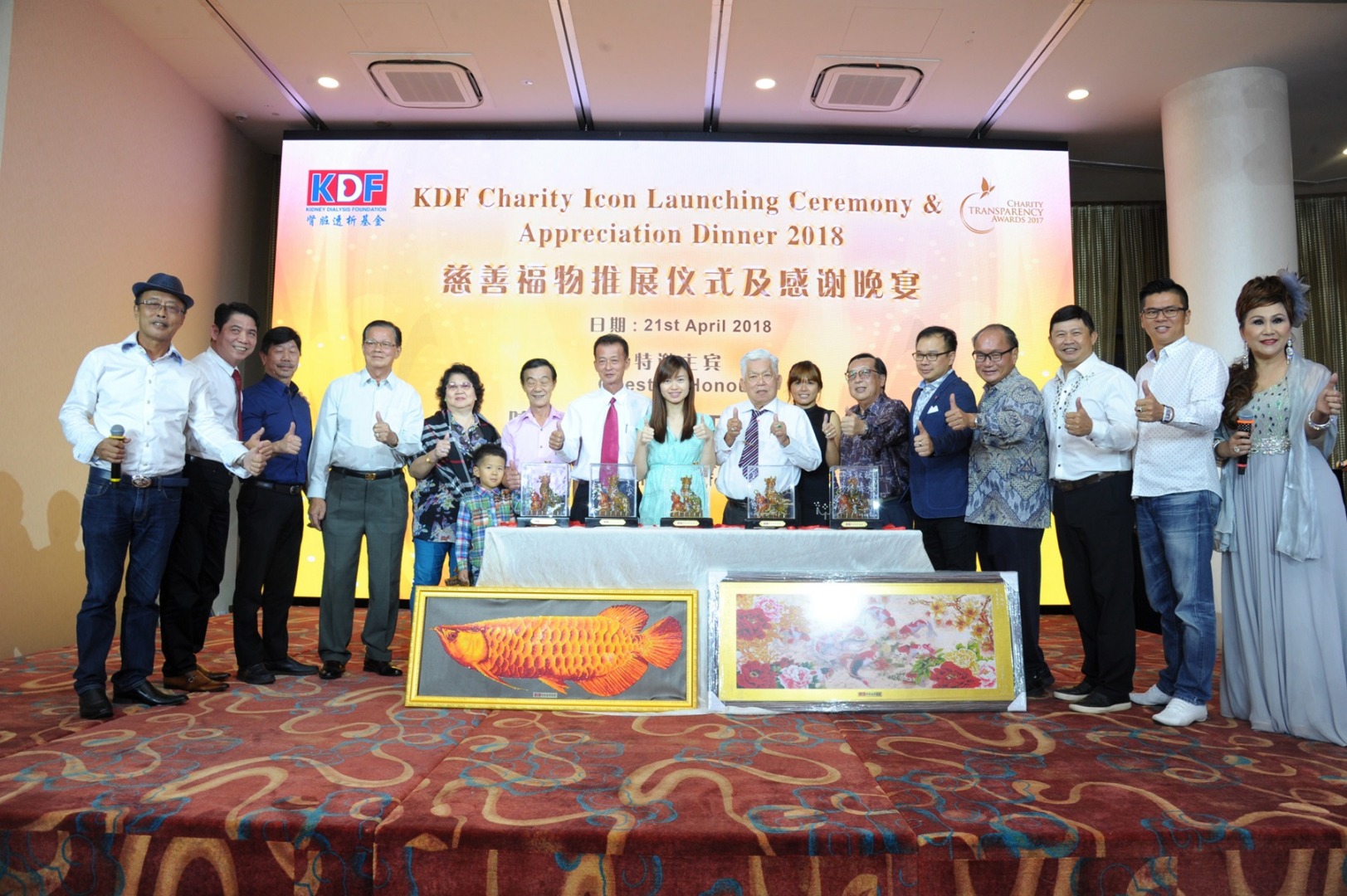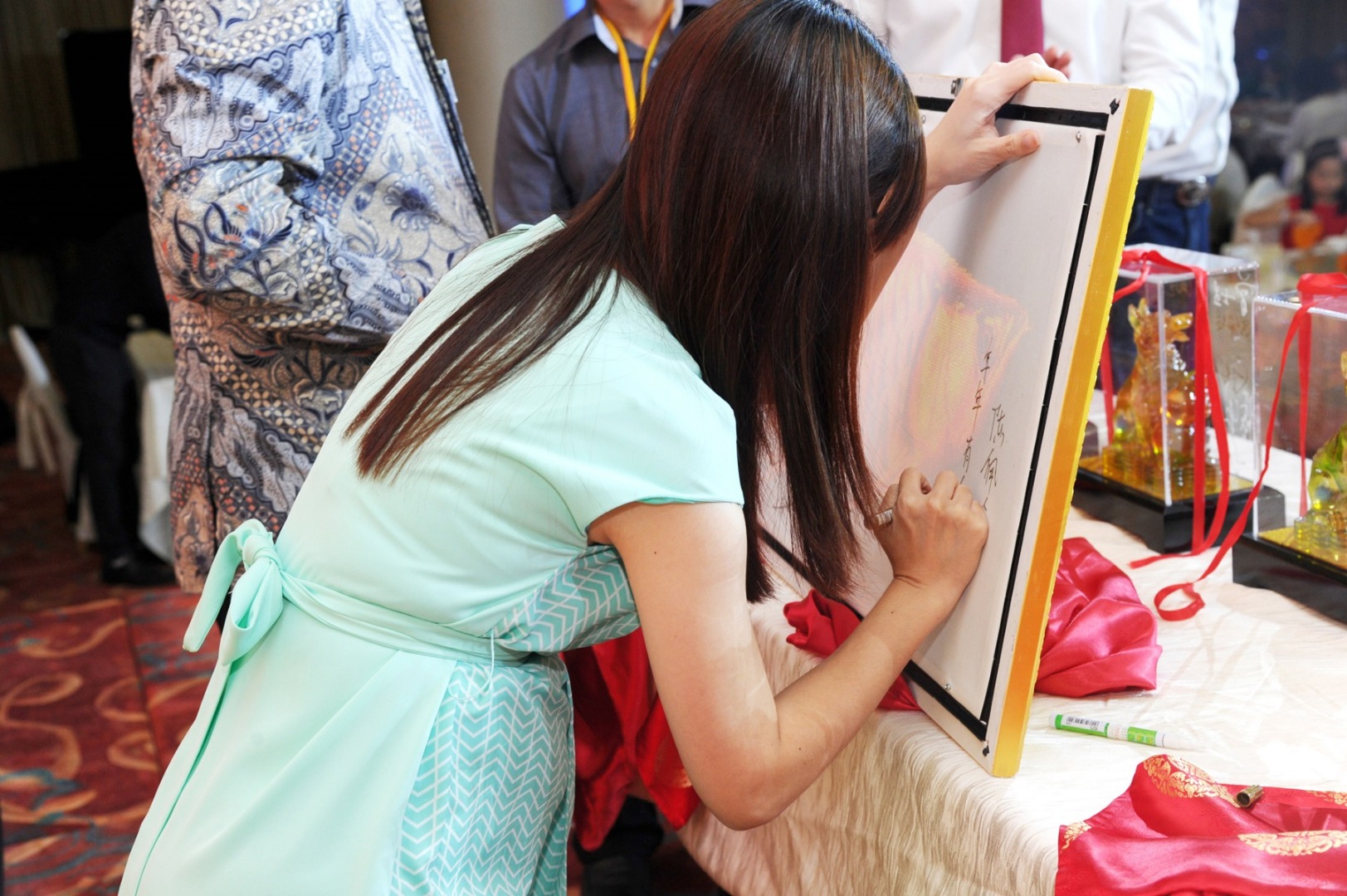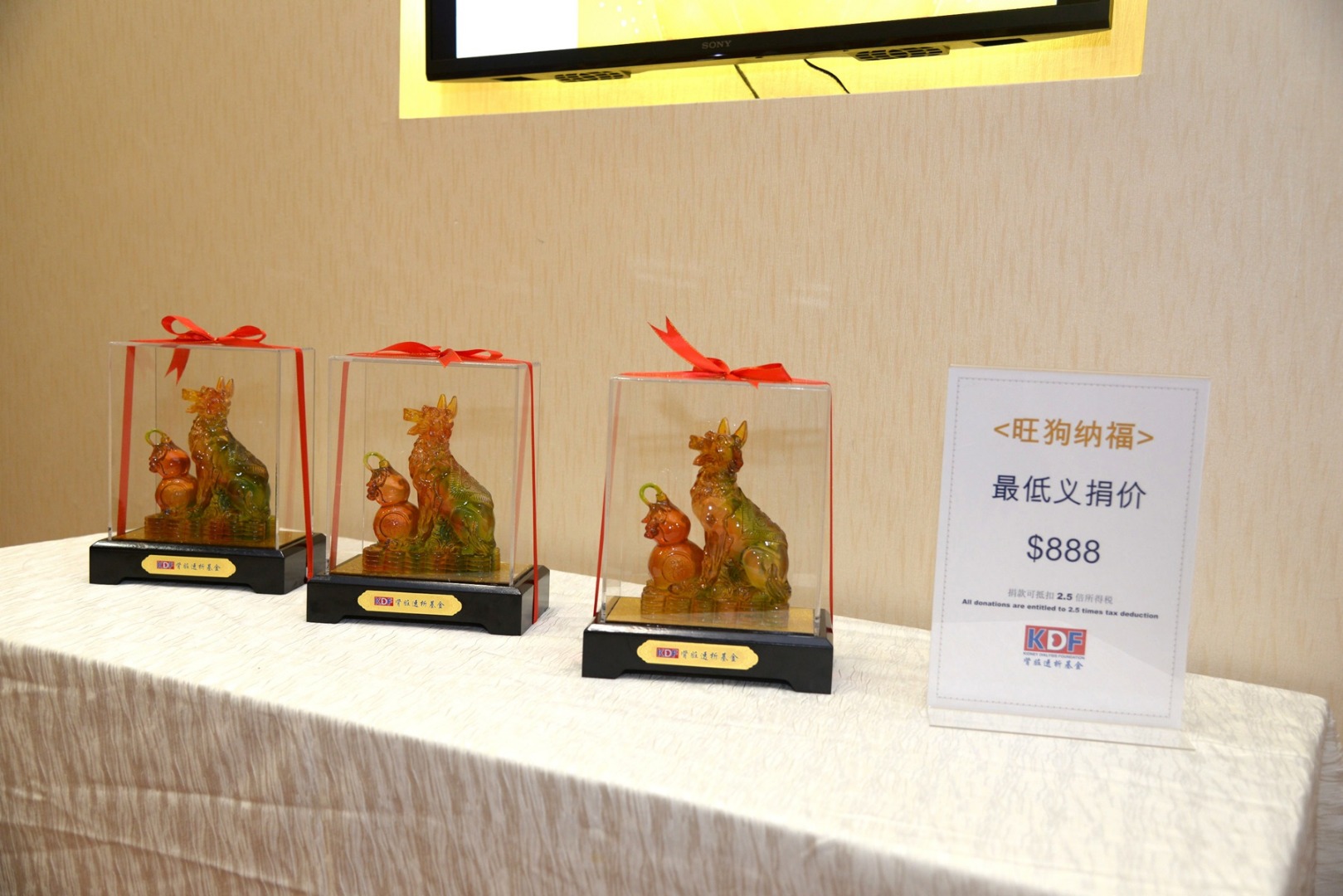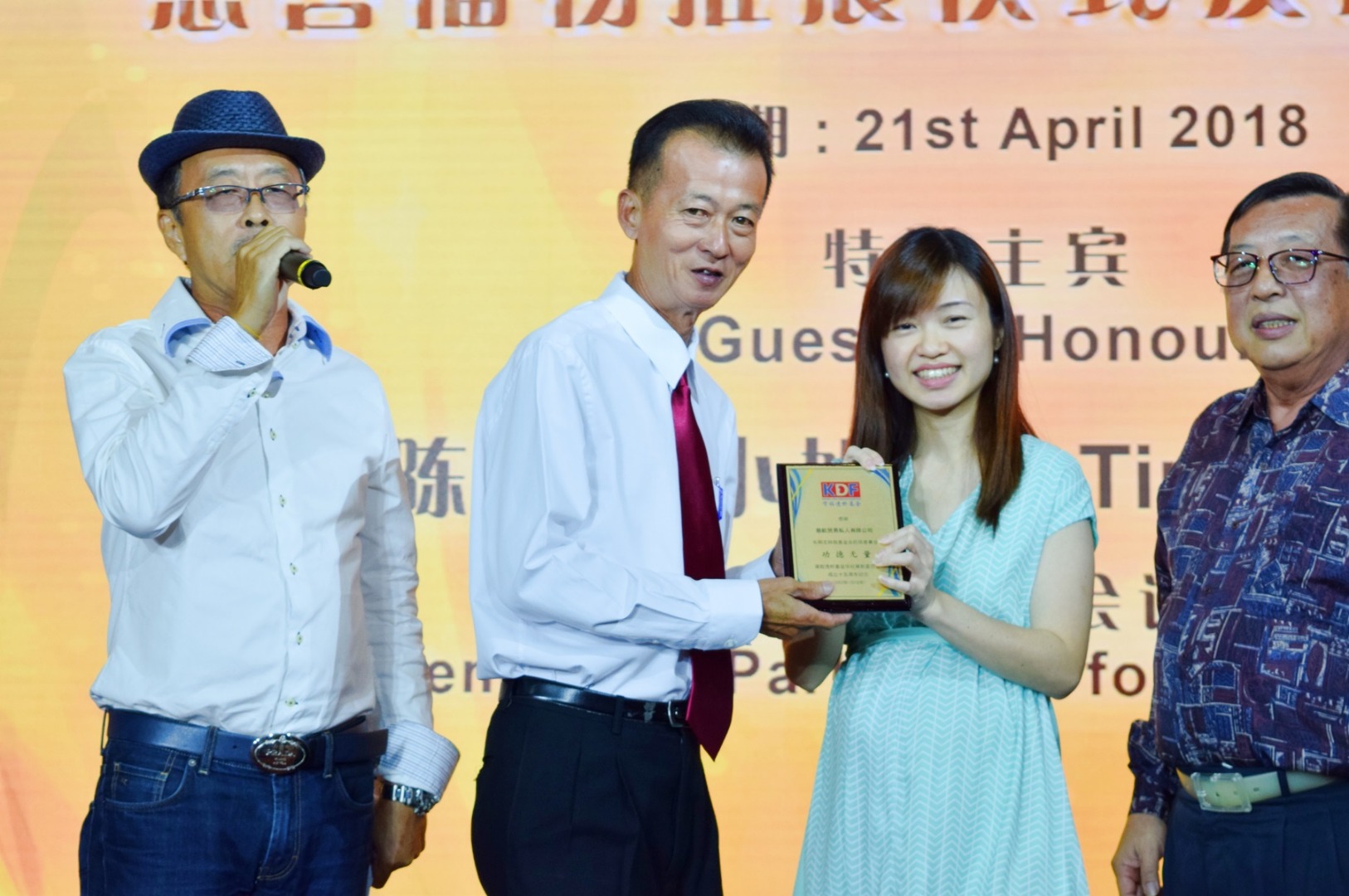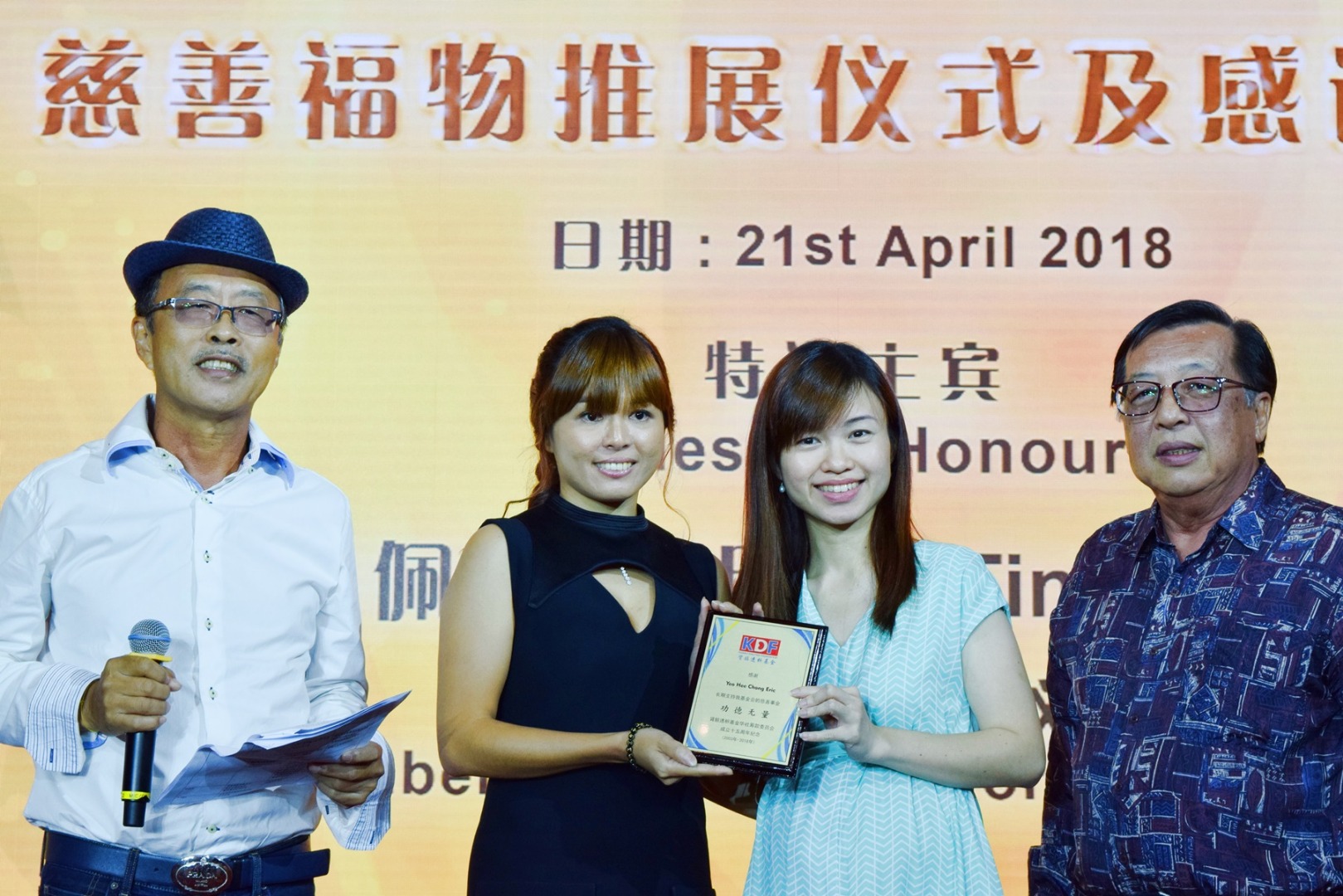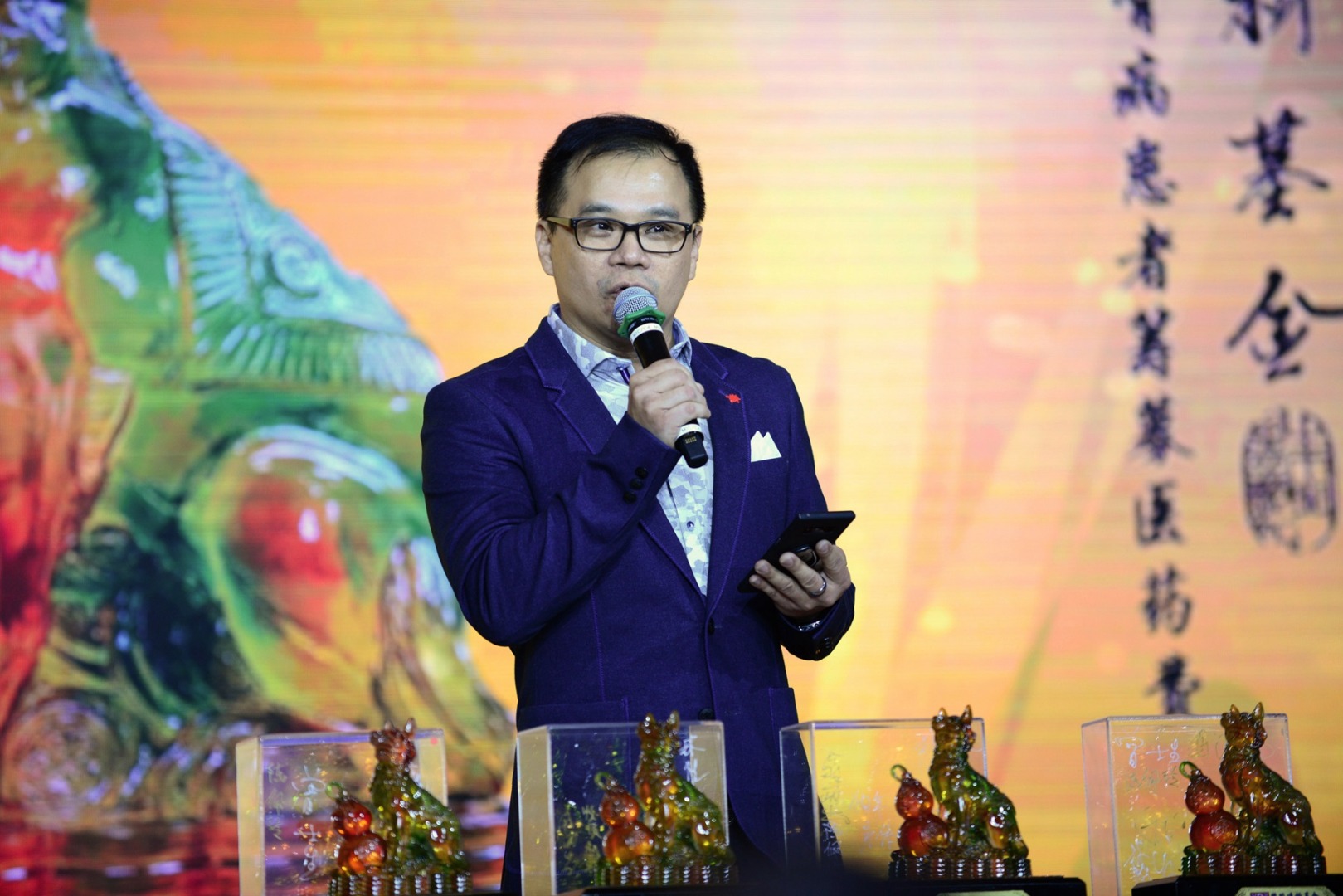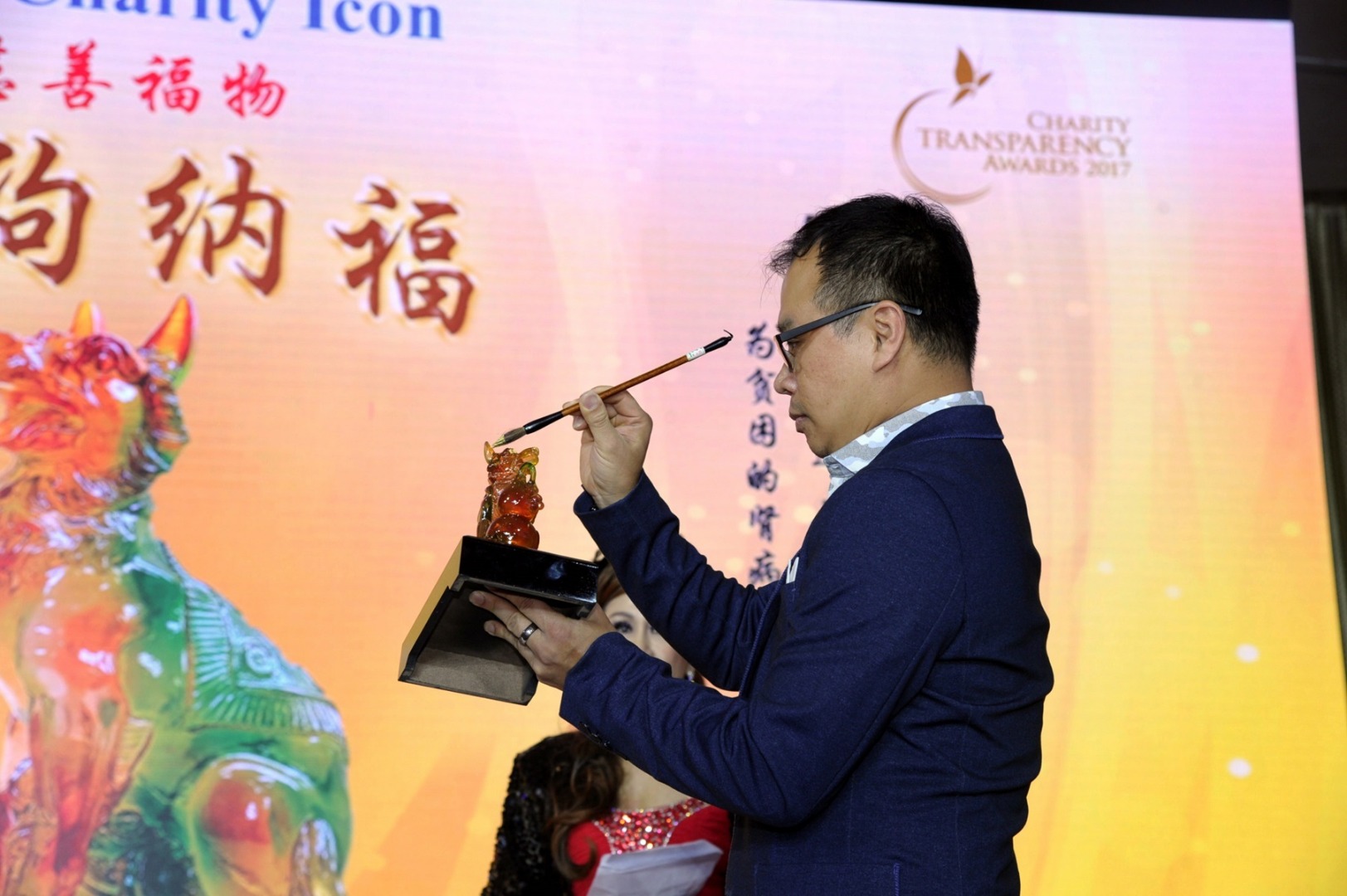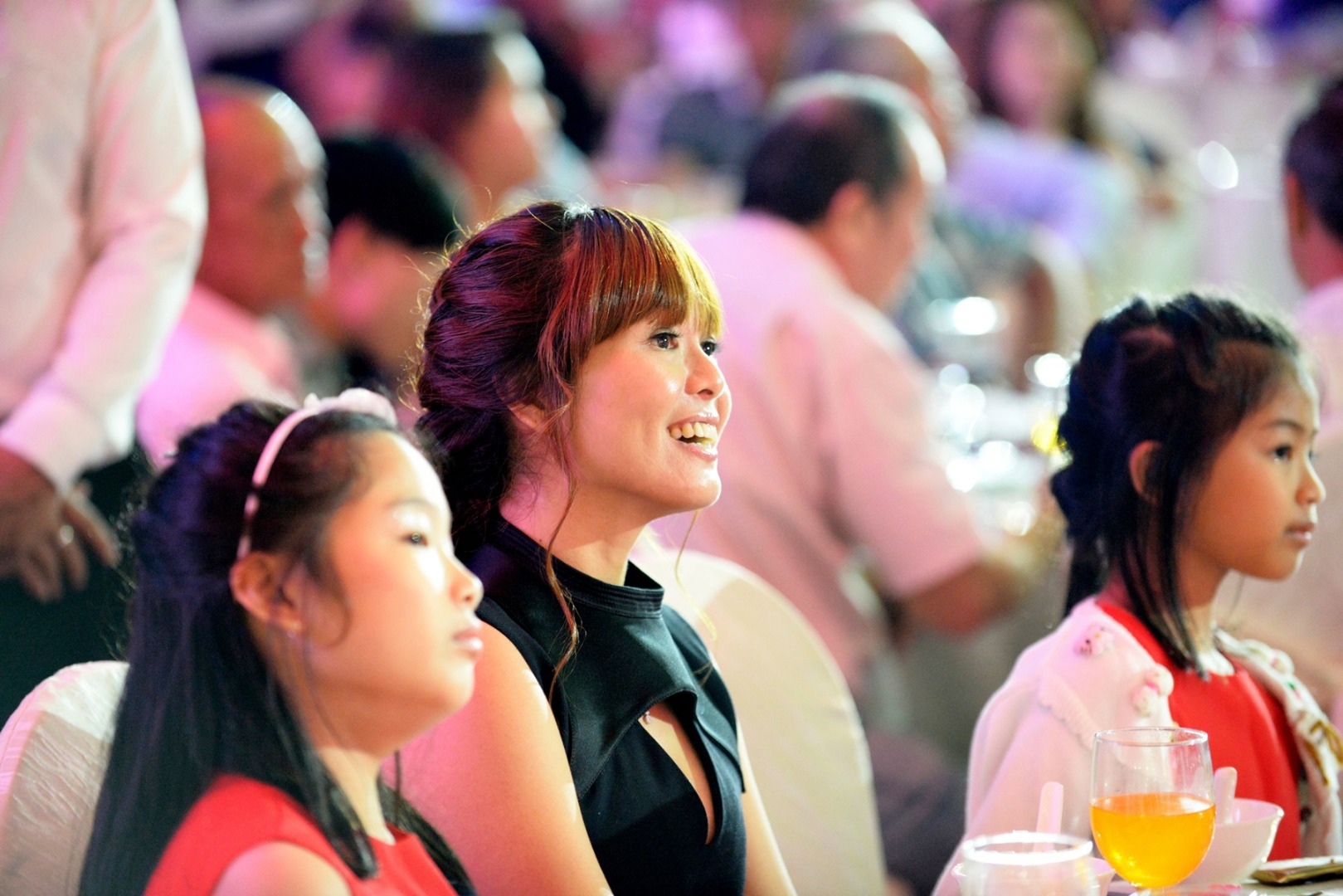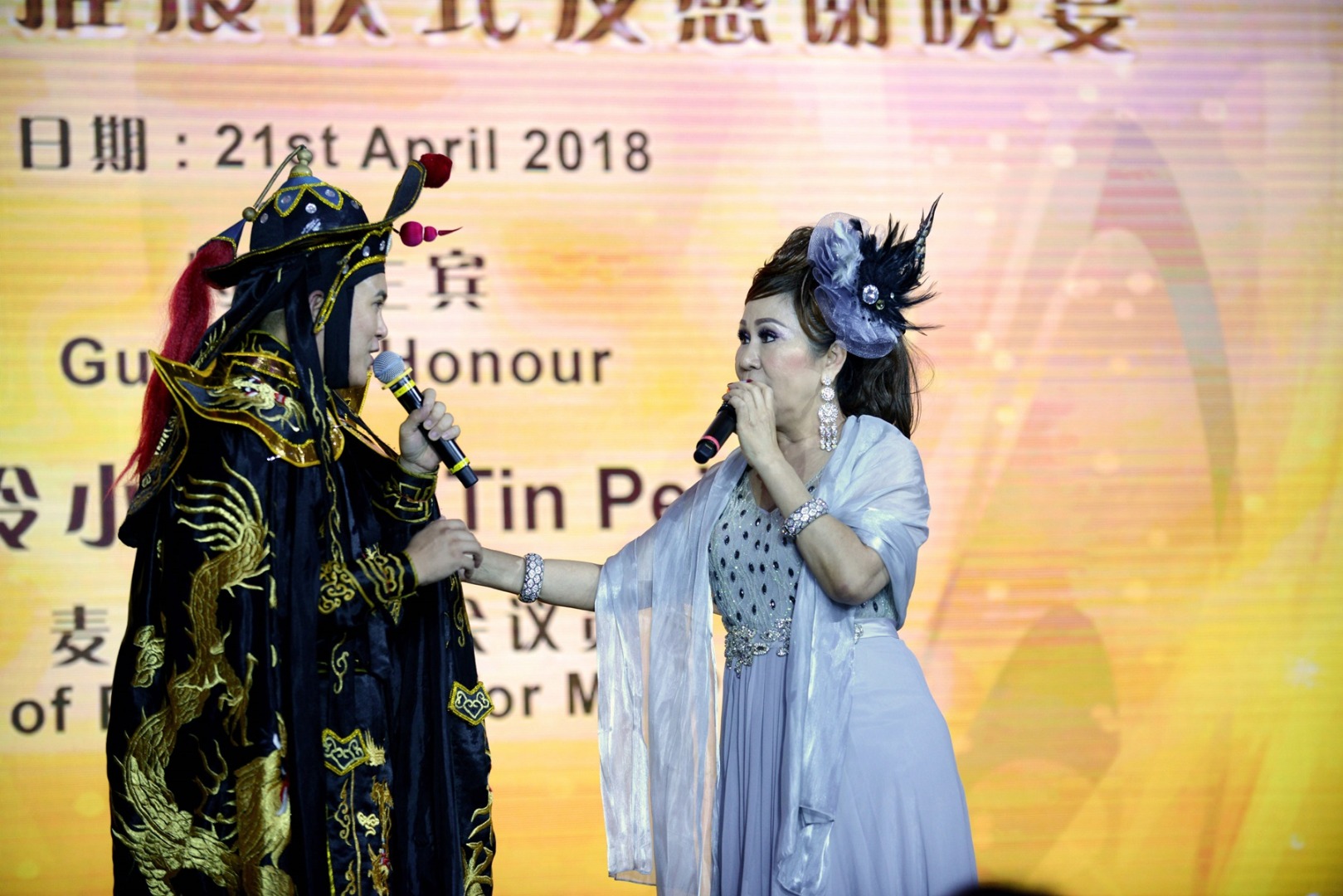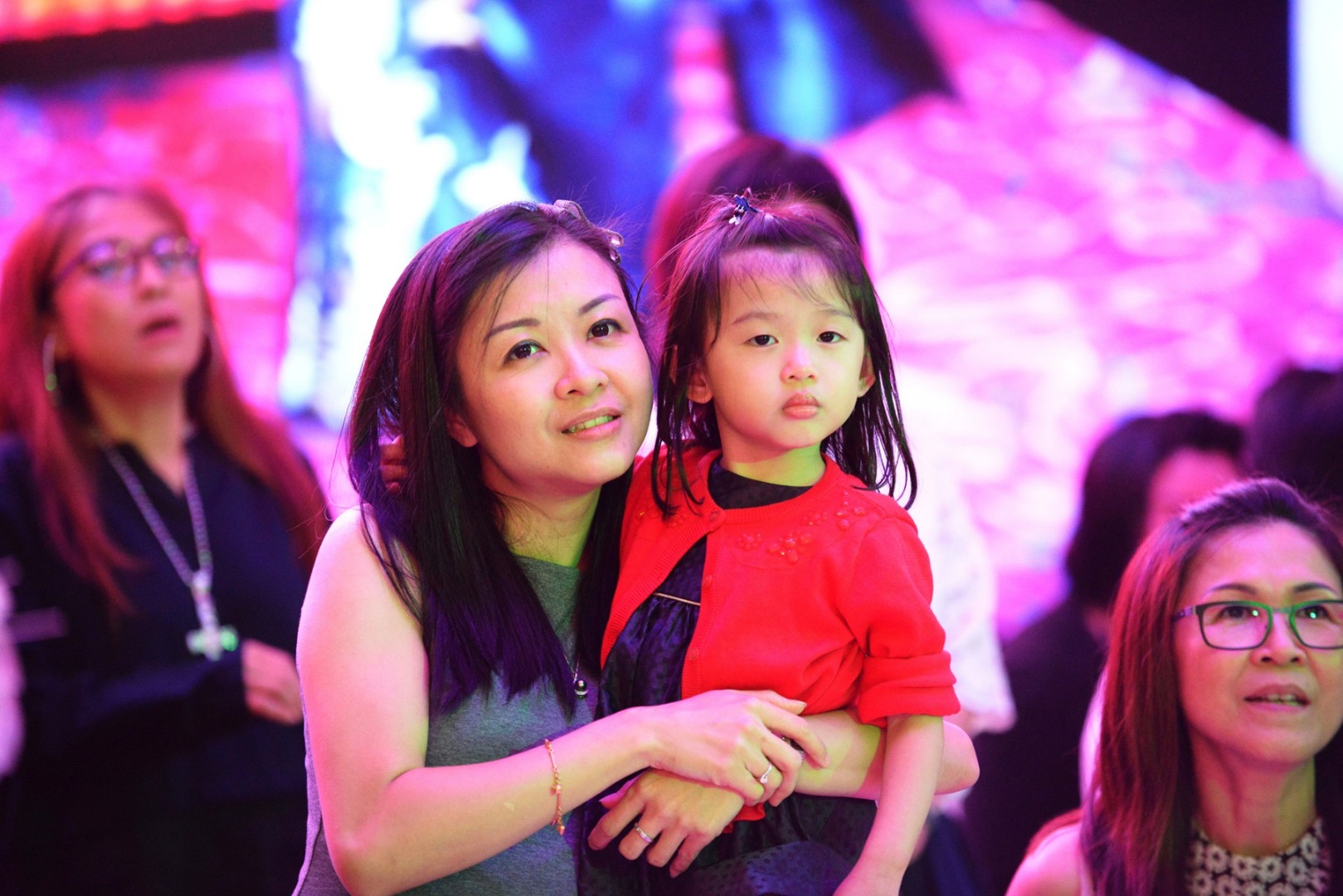 KDF's annual icon launching dinner was brought forward to 21 April 2018 this year in conjunction with the KDF Chinese Community Committee's 15th year anniversary. The KDF charity icon for the year is named "Dog of Fortune" and features a German shepherd with a dignified posture and resolute stare. The calabash (or 'Hu Lu') beside the canine symbolises happiness and status and prosperity in one's career and household.
Together with other VIP guests, Member of Parliament Ms Tin Pei Ling unveiled five new icons at the dinner which were then blessed by Feng Shui Master Hui and put up for auction.
Top donors for the evening were, Mrs Eric Yeo ($16,888), Mr Tan Kee Kuang of Lao Zhong Zhong Five Spice Eating House ($12,888), Mr Richard Lee of Fu Lu Shou Si Mian Fo ($10,000), Mr Michael Wong ($10,000), Mr Tong Lee Song of Golden Pillow 933 ($9,333), Mr Ong Lian Kwang of Chi Han Trading Pte Ltd and chairman of the Chinese Community Committee ($8,812), Mr Ang Chin Koon, CEO of C K Department Store ($5,000) and Mr Phua Koon Heng of Chin Boon Foodstuff Trading ($10,800).
A grand total of $131,668 was raised that evening in aid of needy dialysis patients served by KDF.
Make a donation of $888 and above under this project to be entitled to a "Dog of Fortune"*. All donations are entitled to 2.5 times income tax deduction. Click here to make a donation today.
*Valid till 31 March 2019.