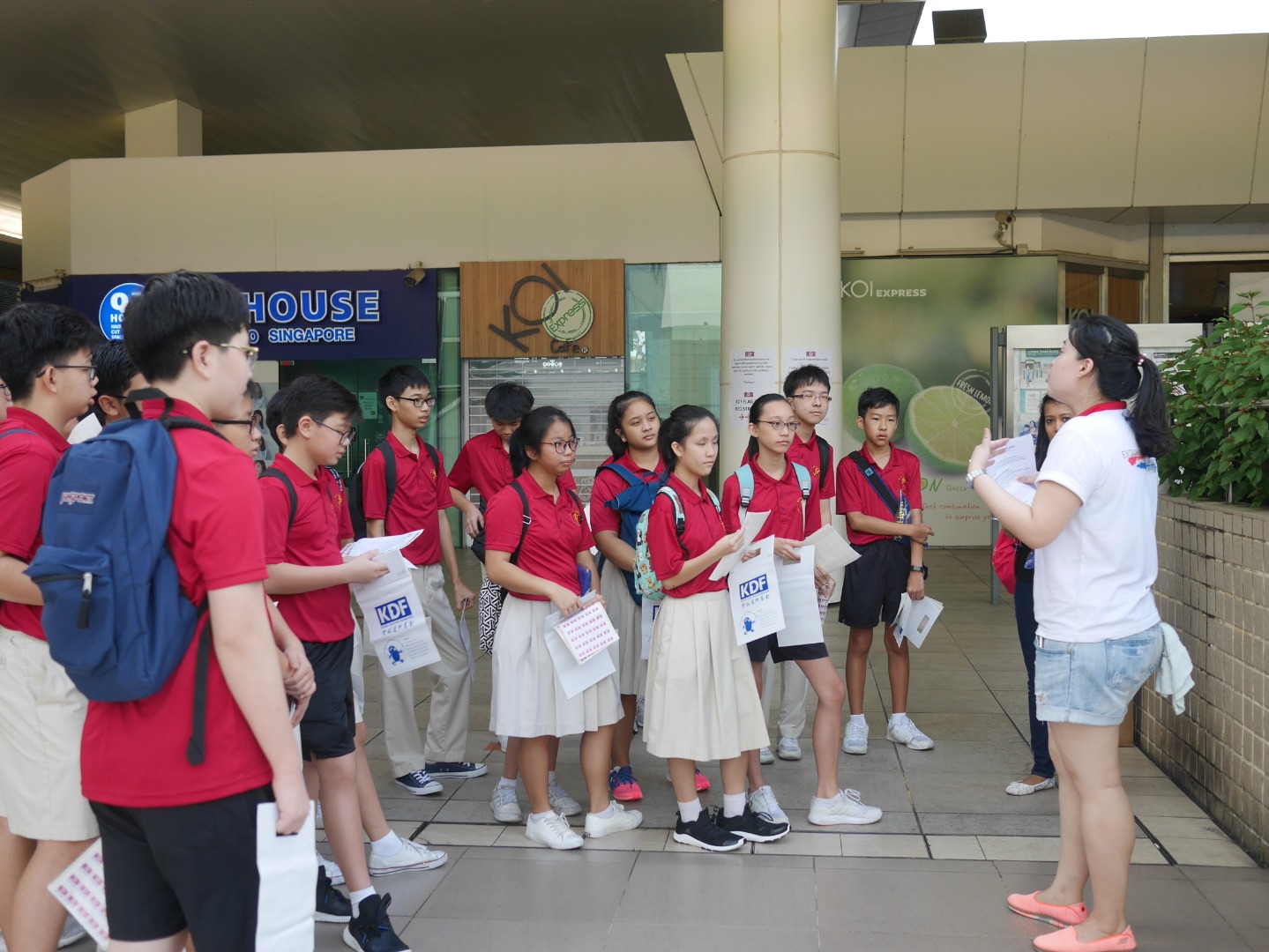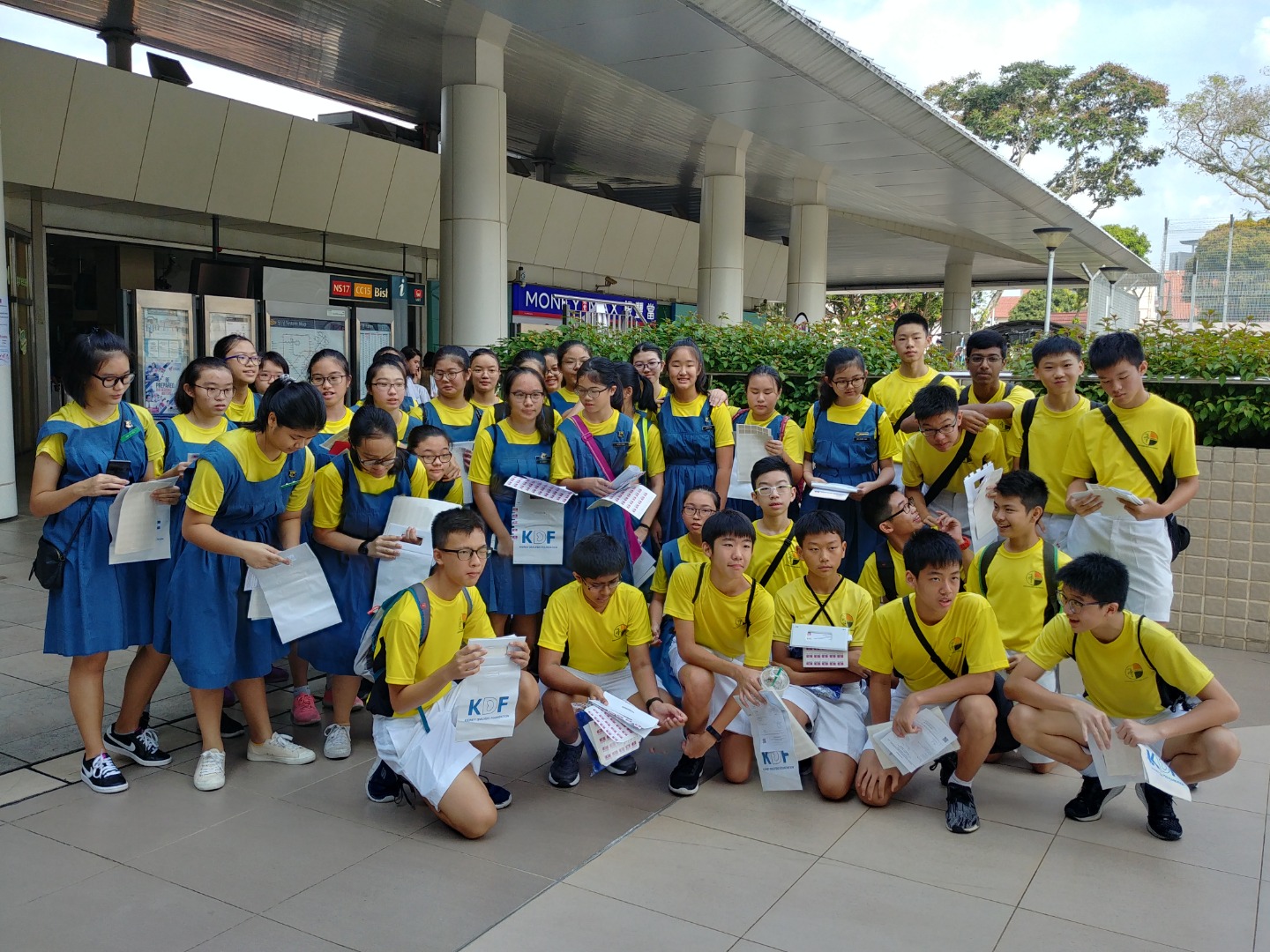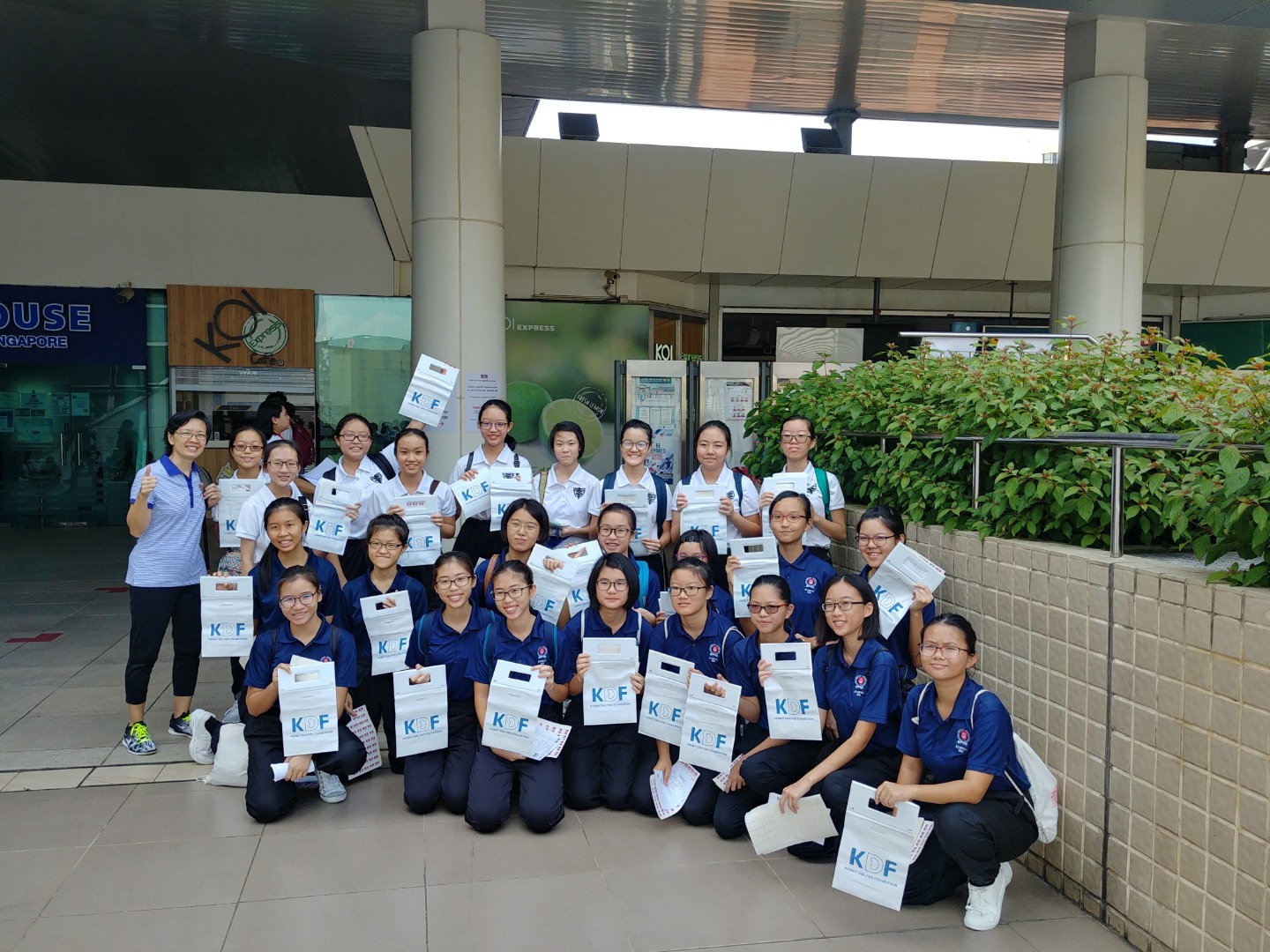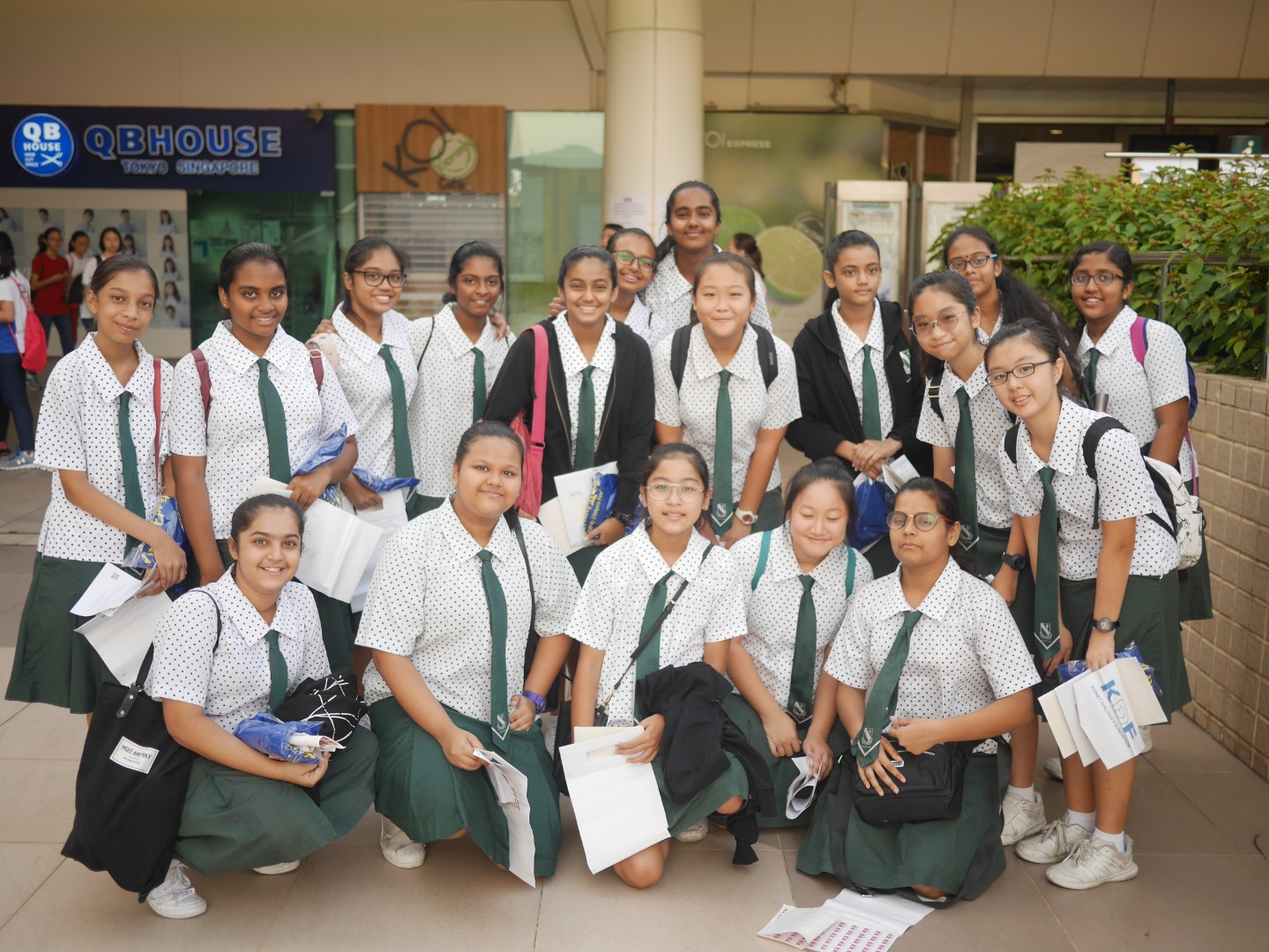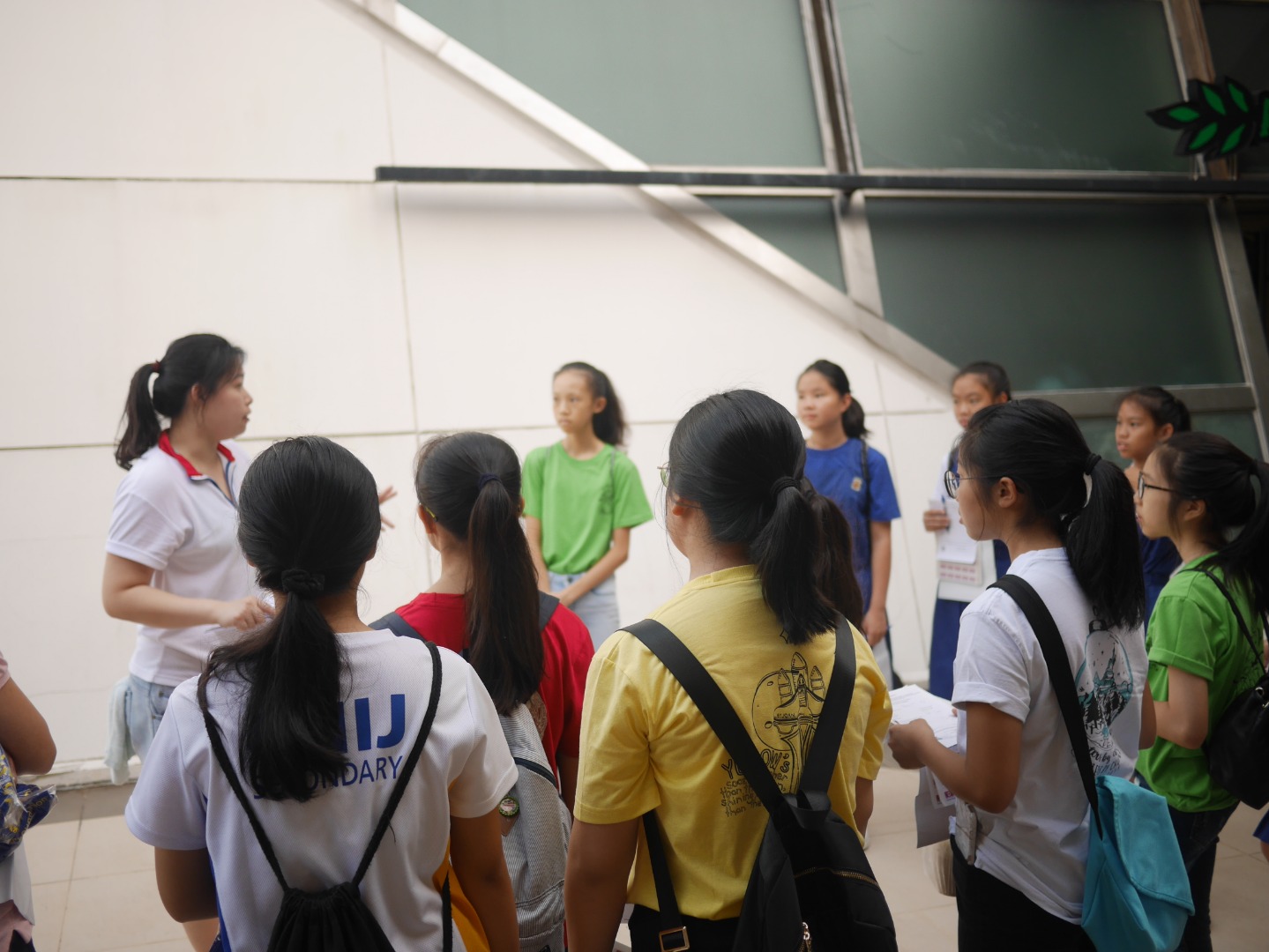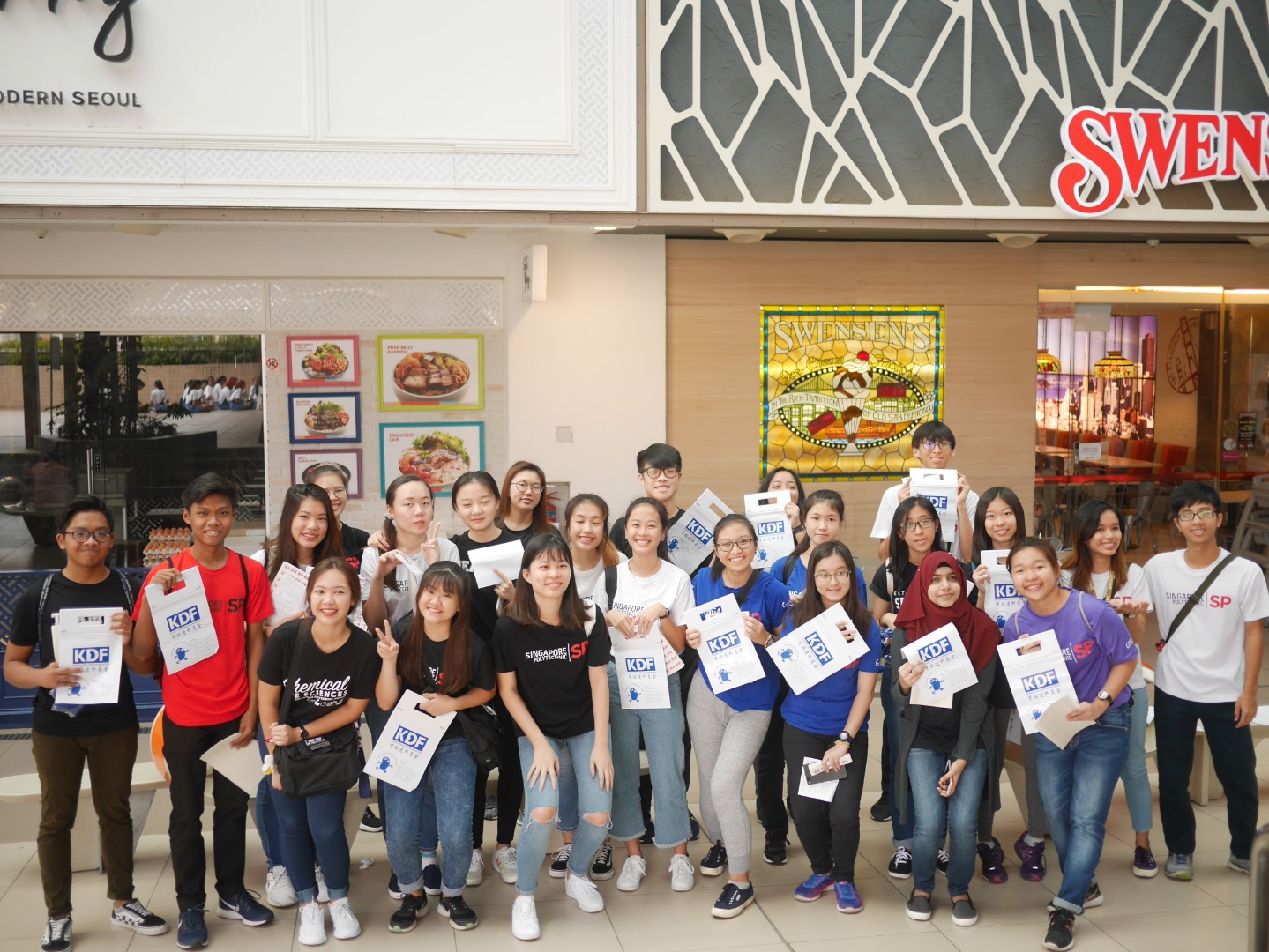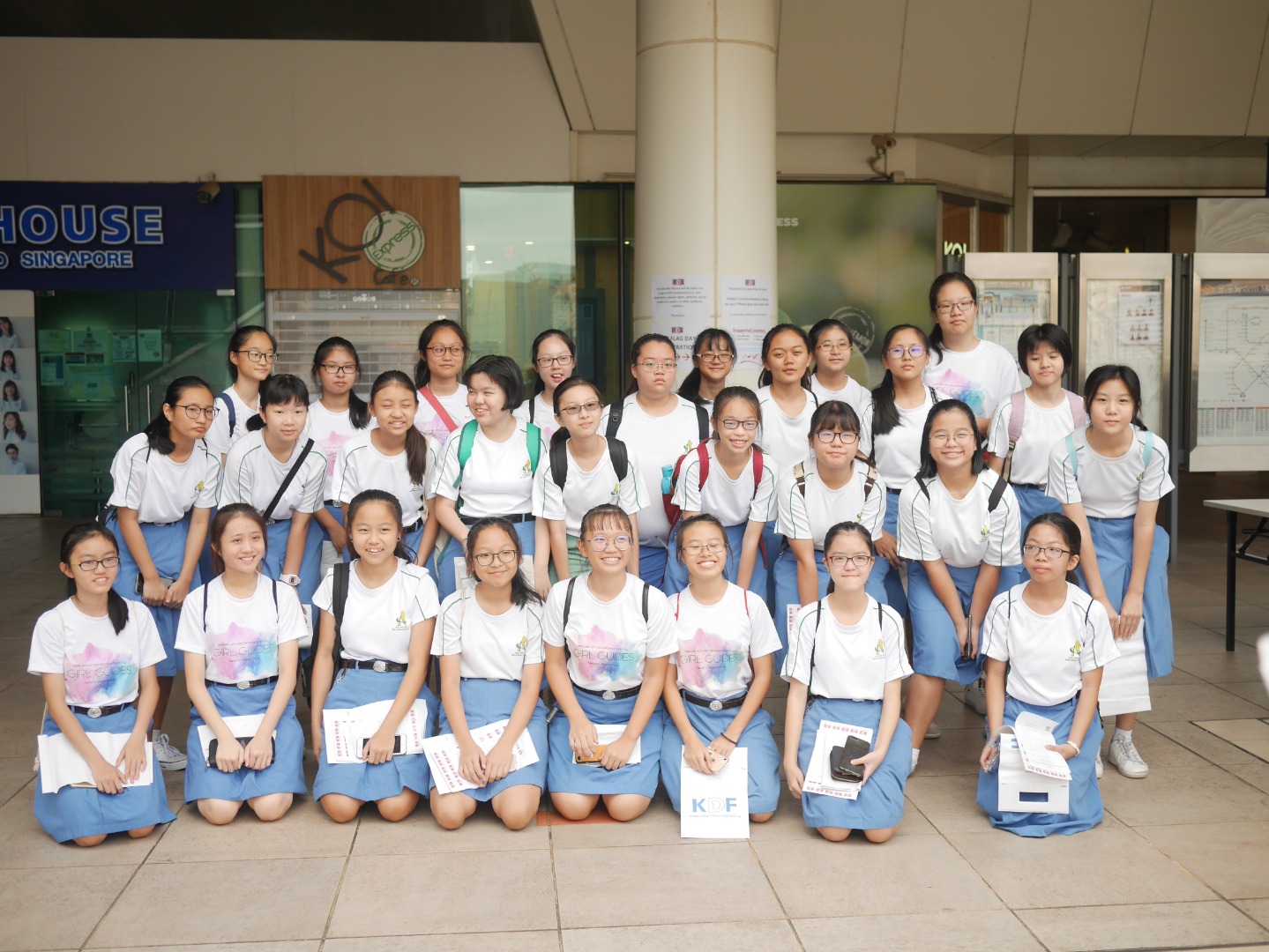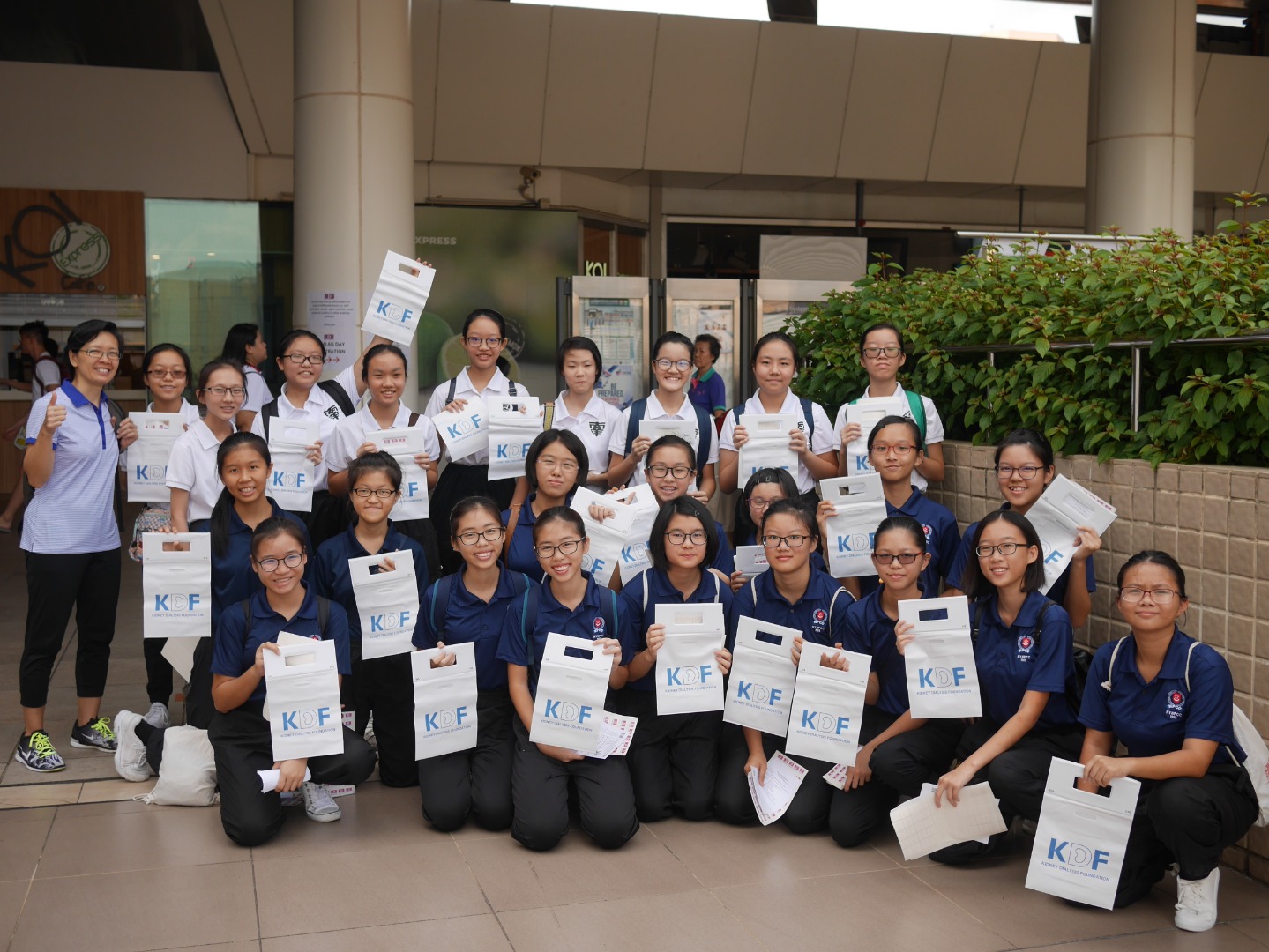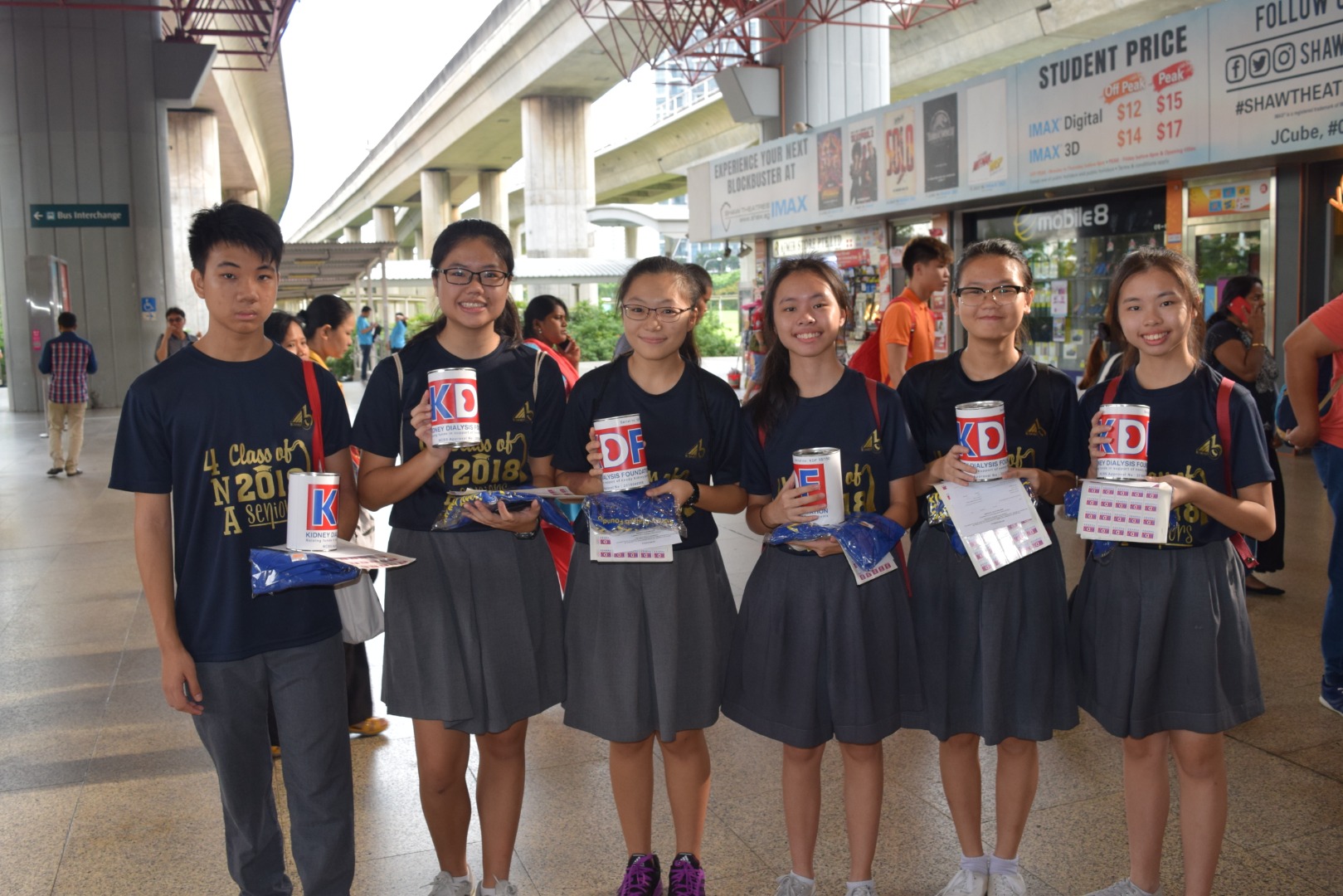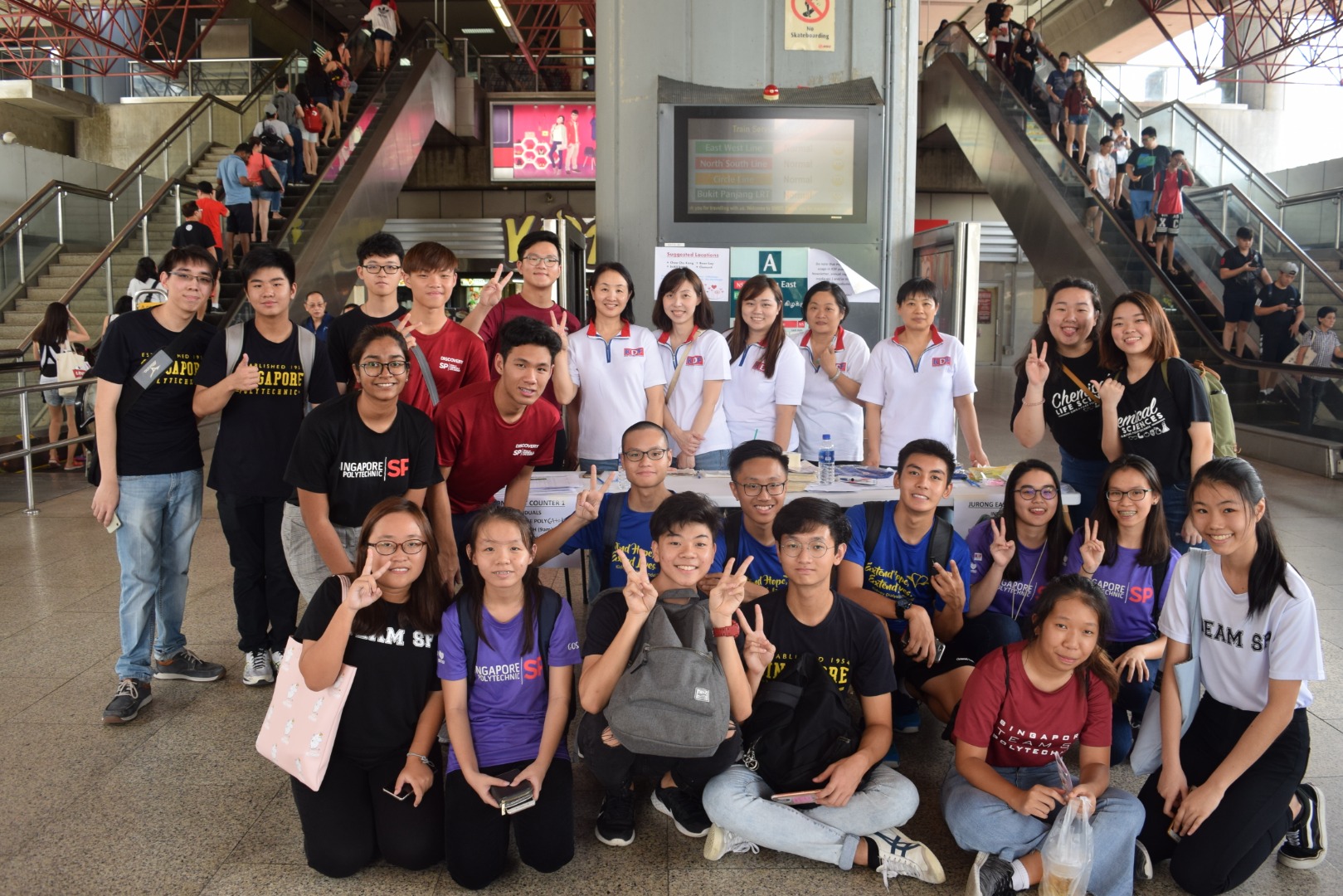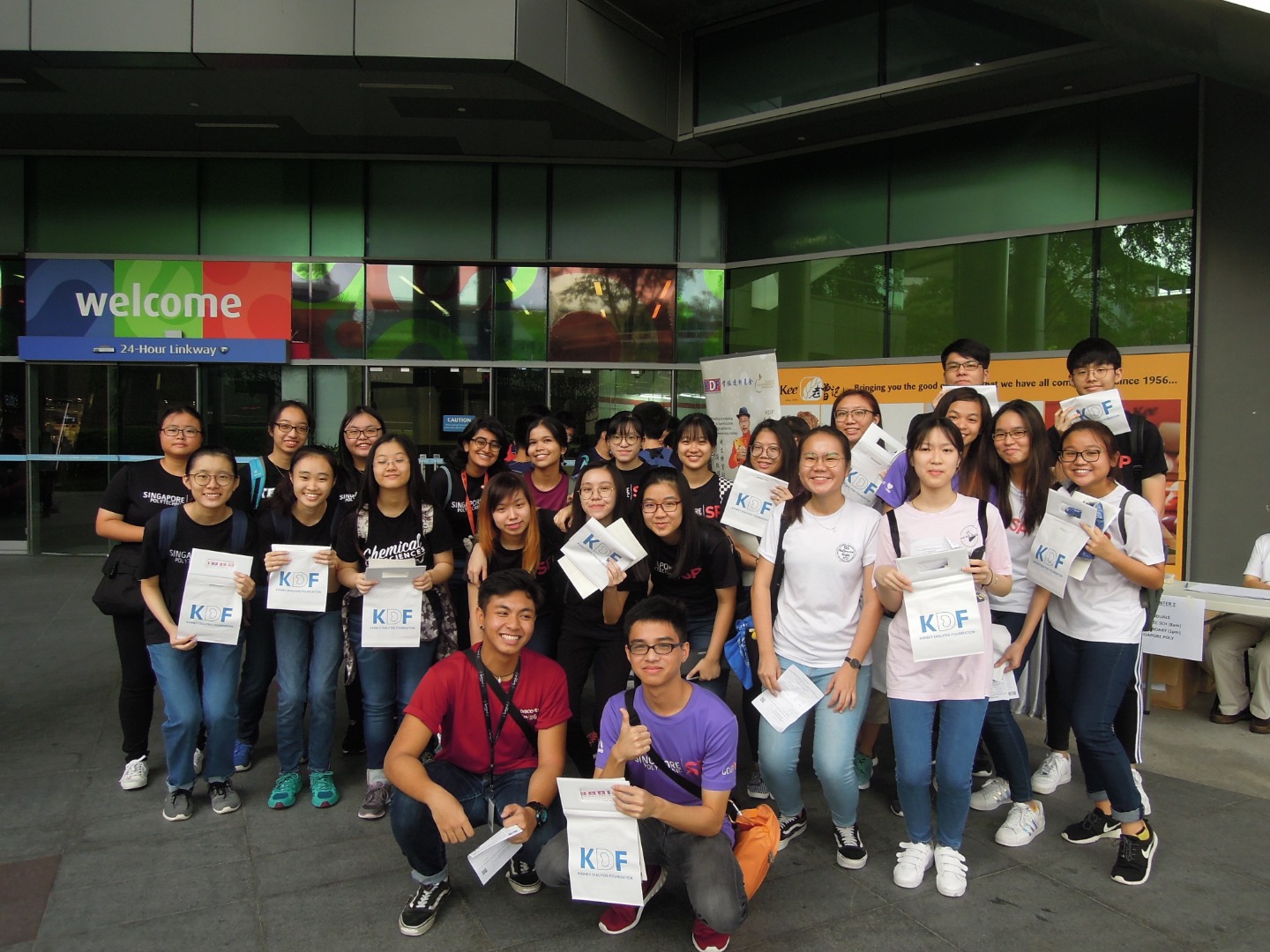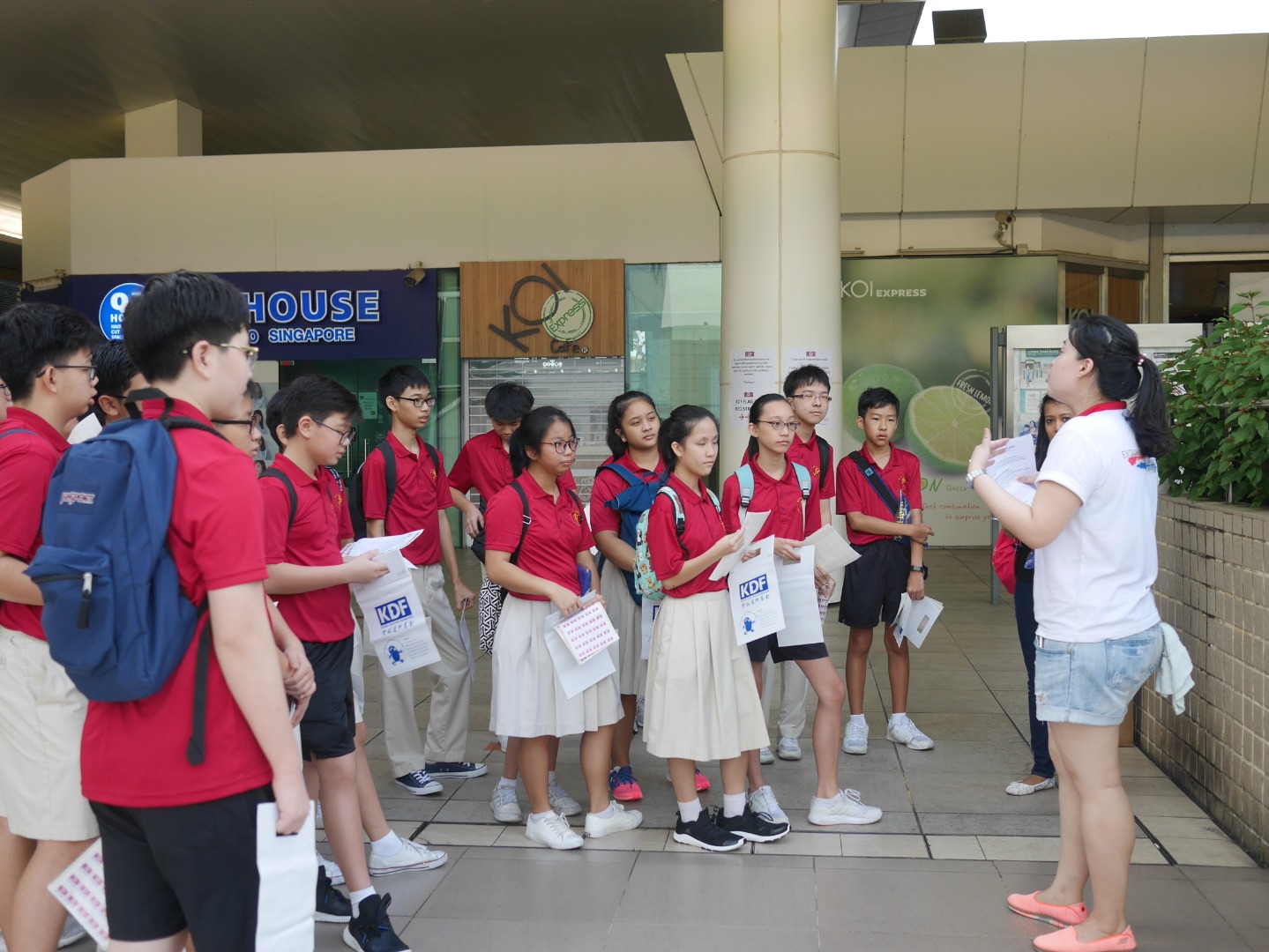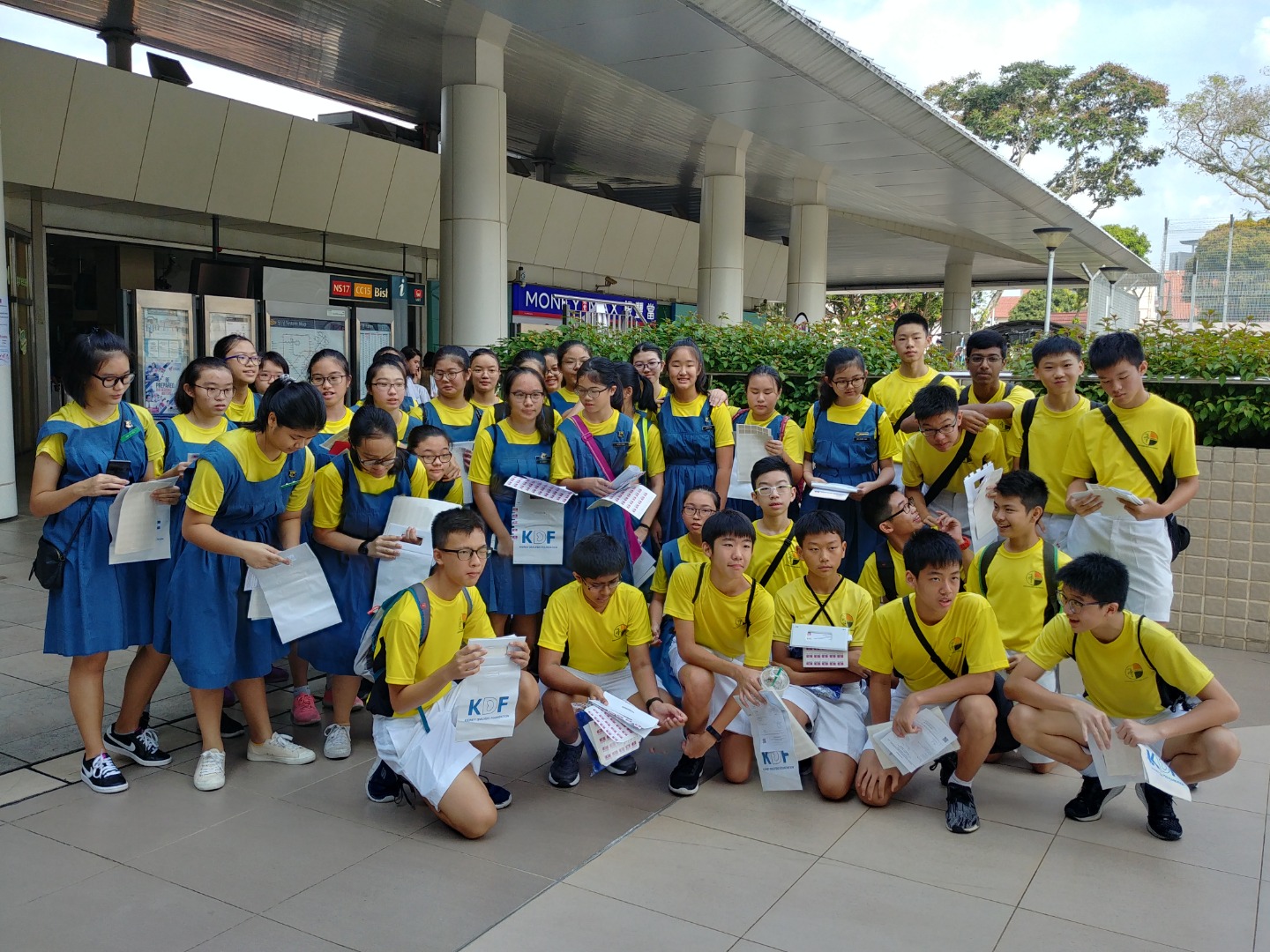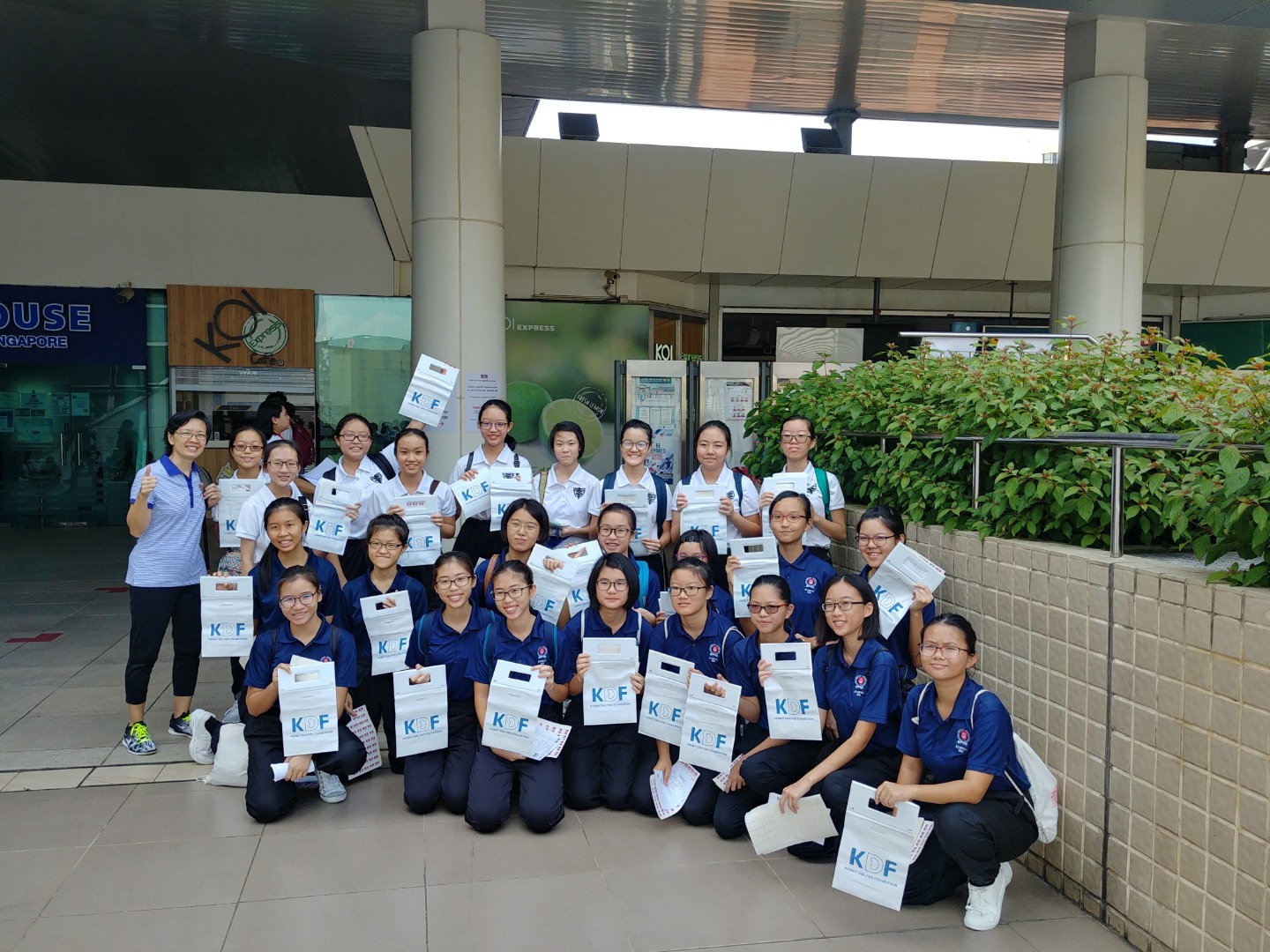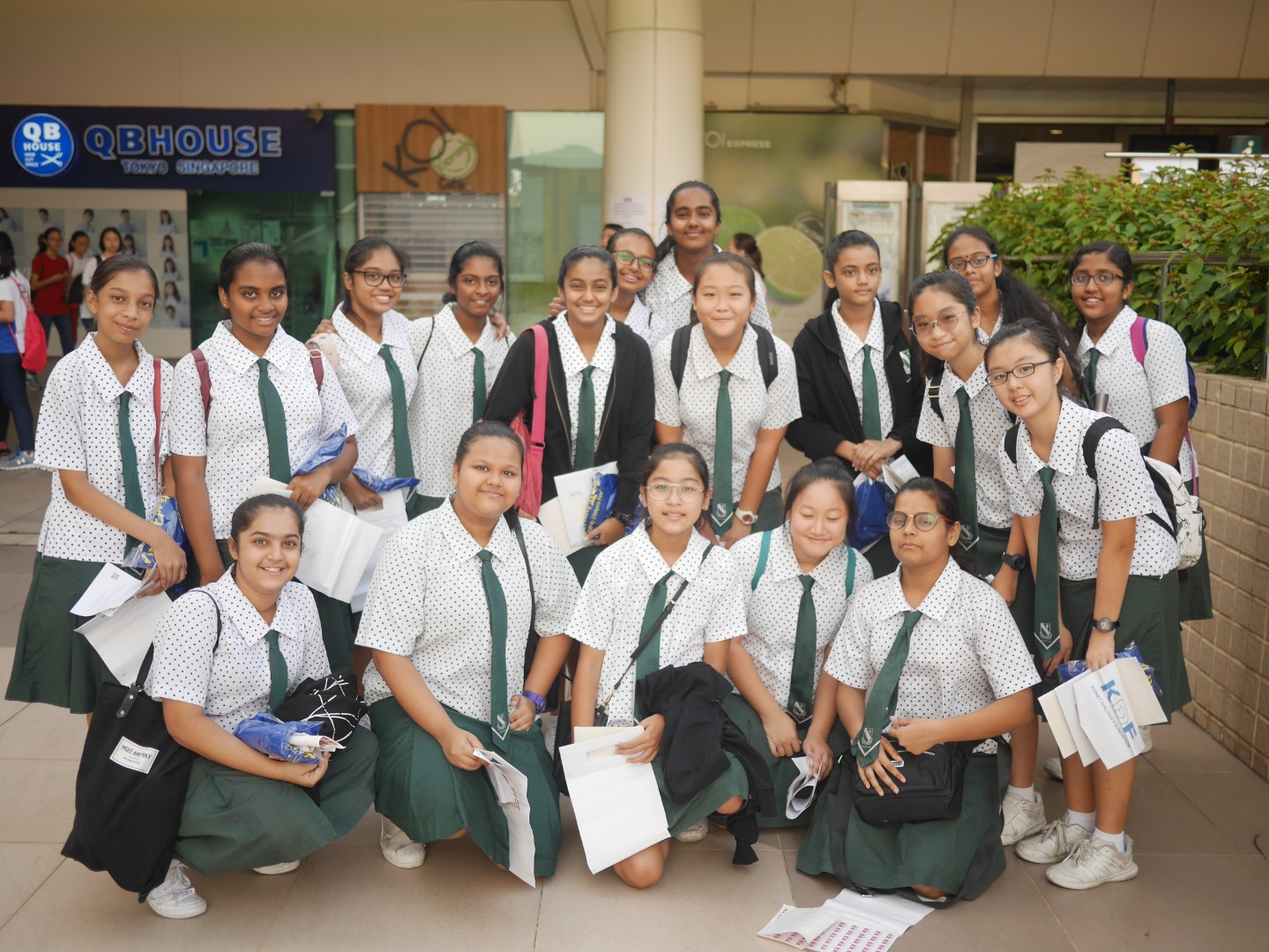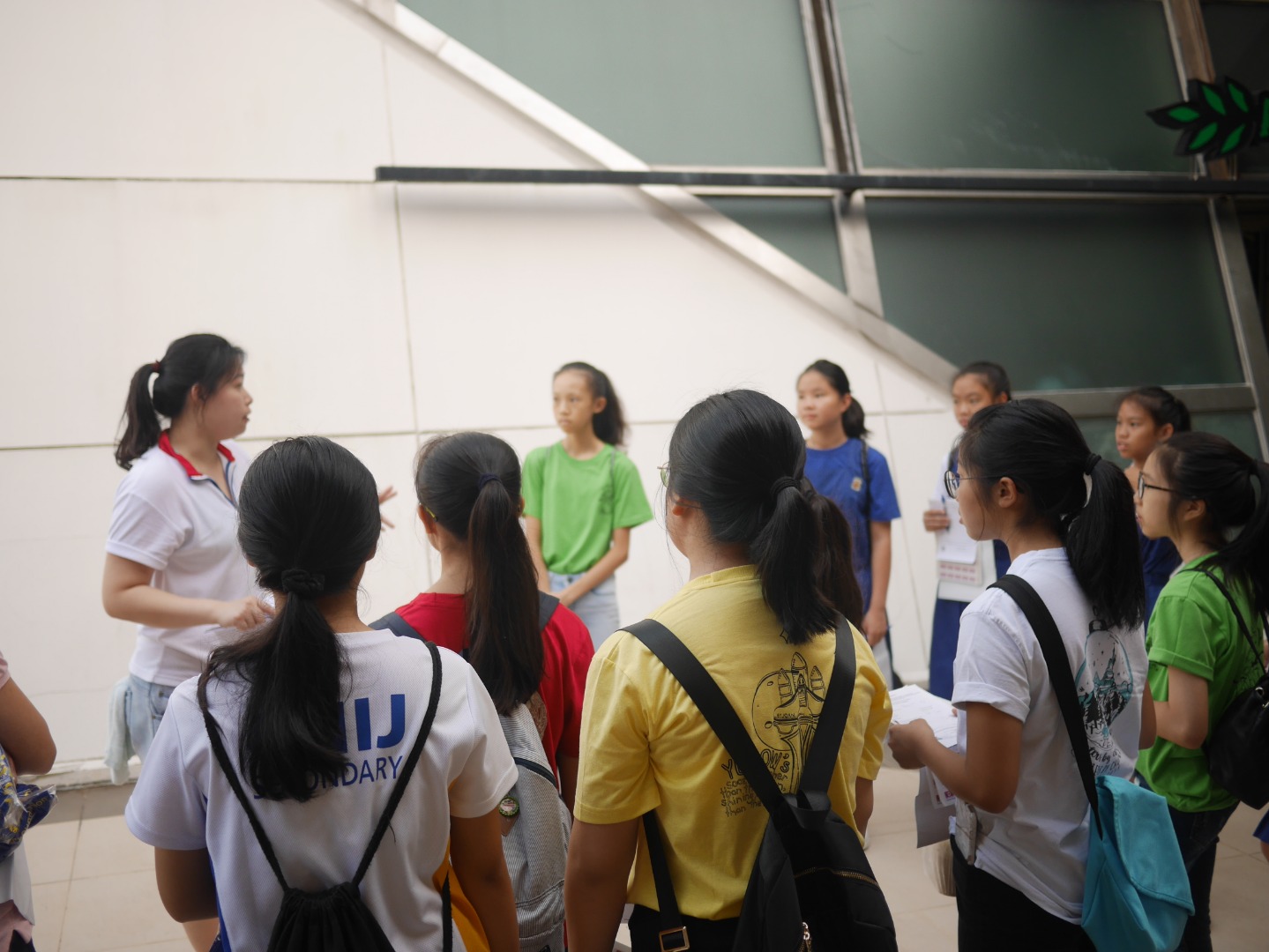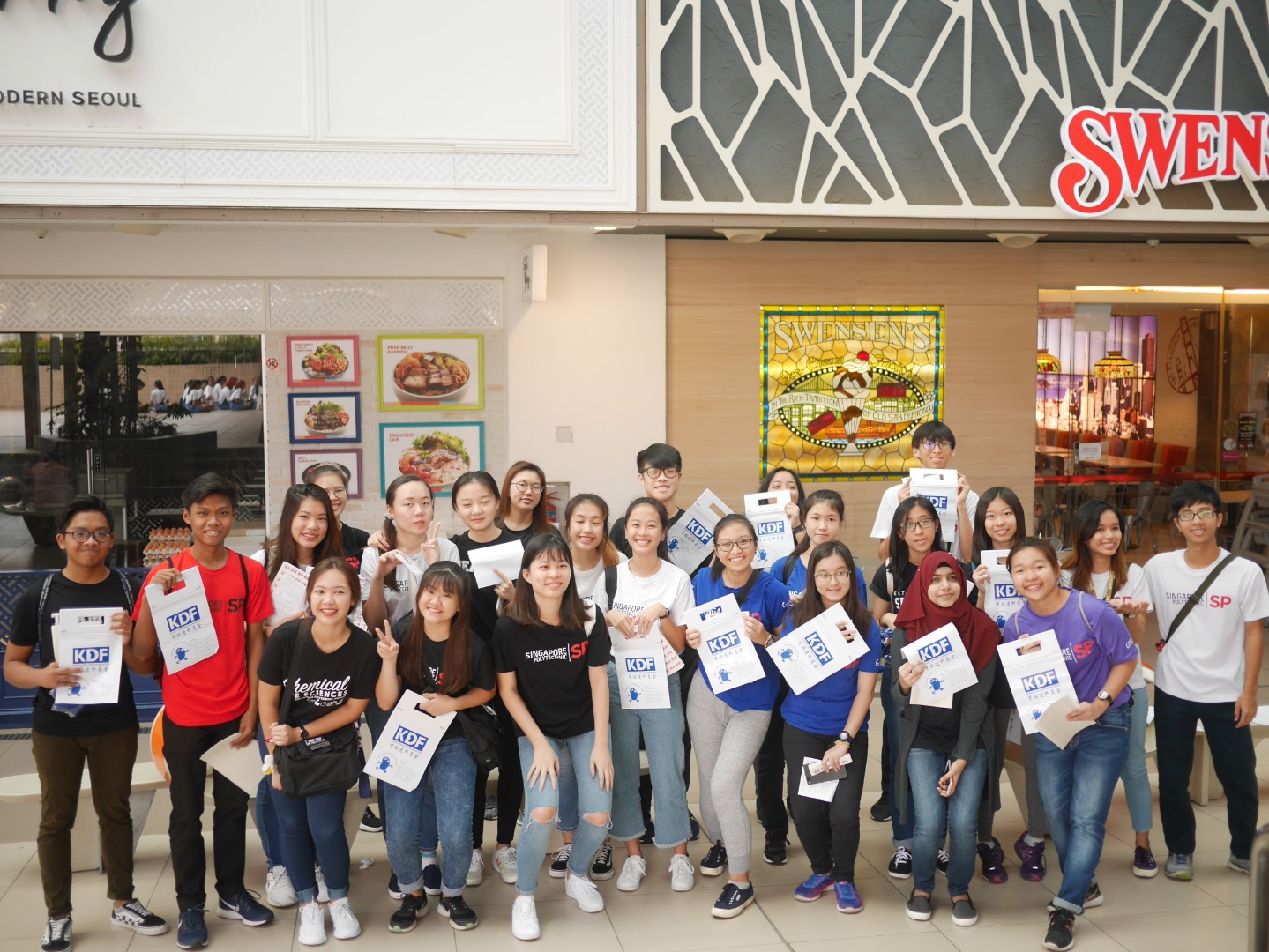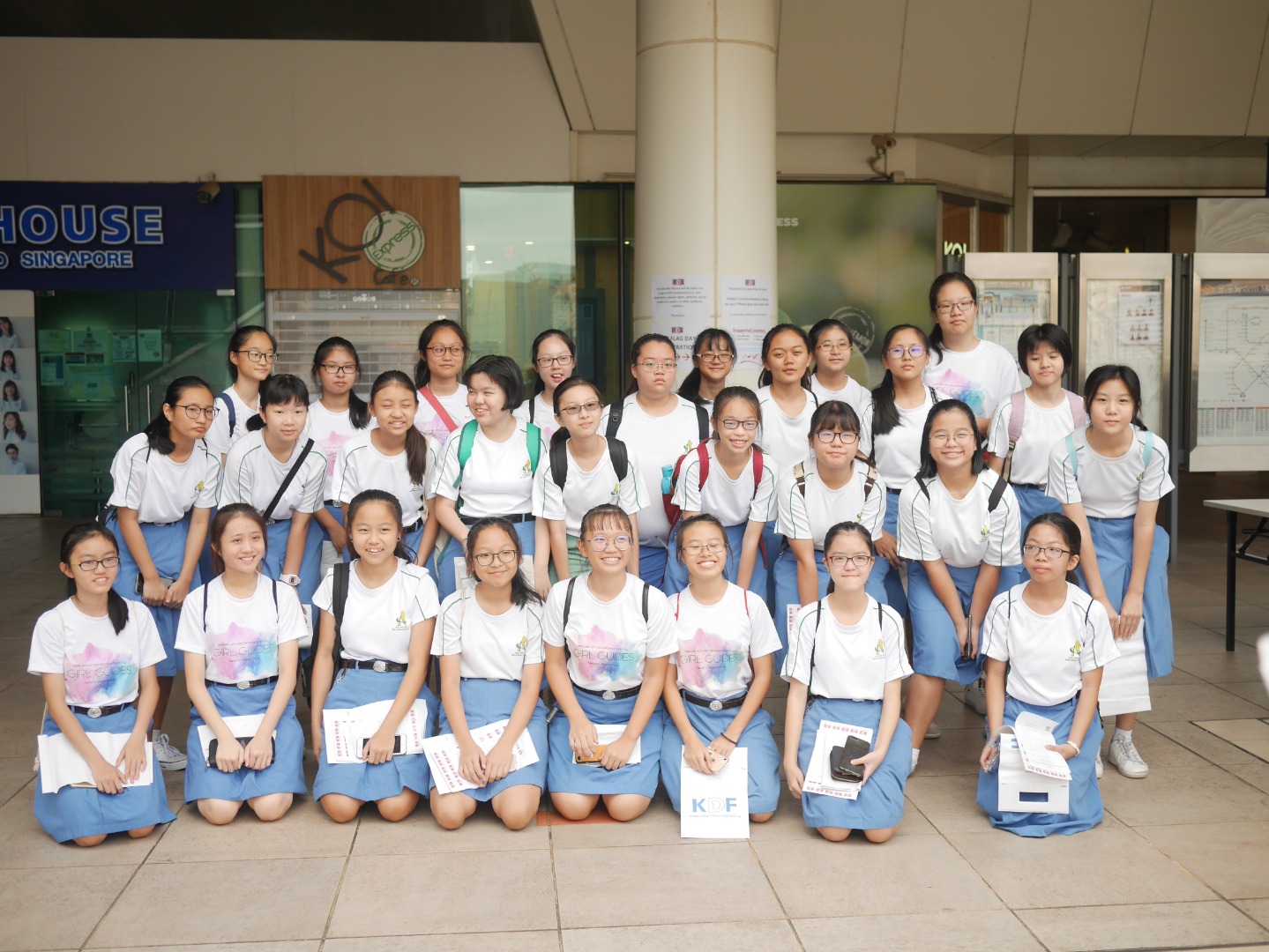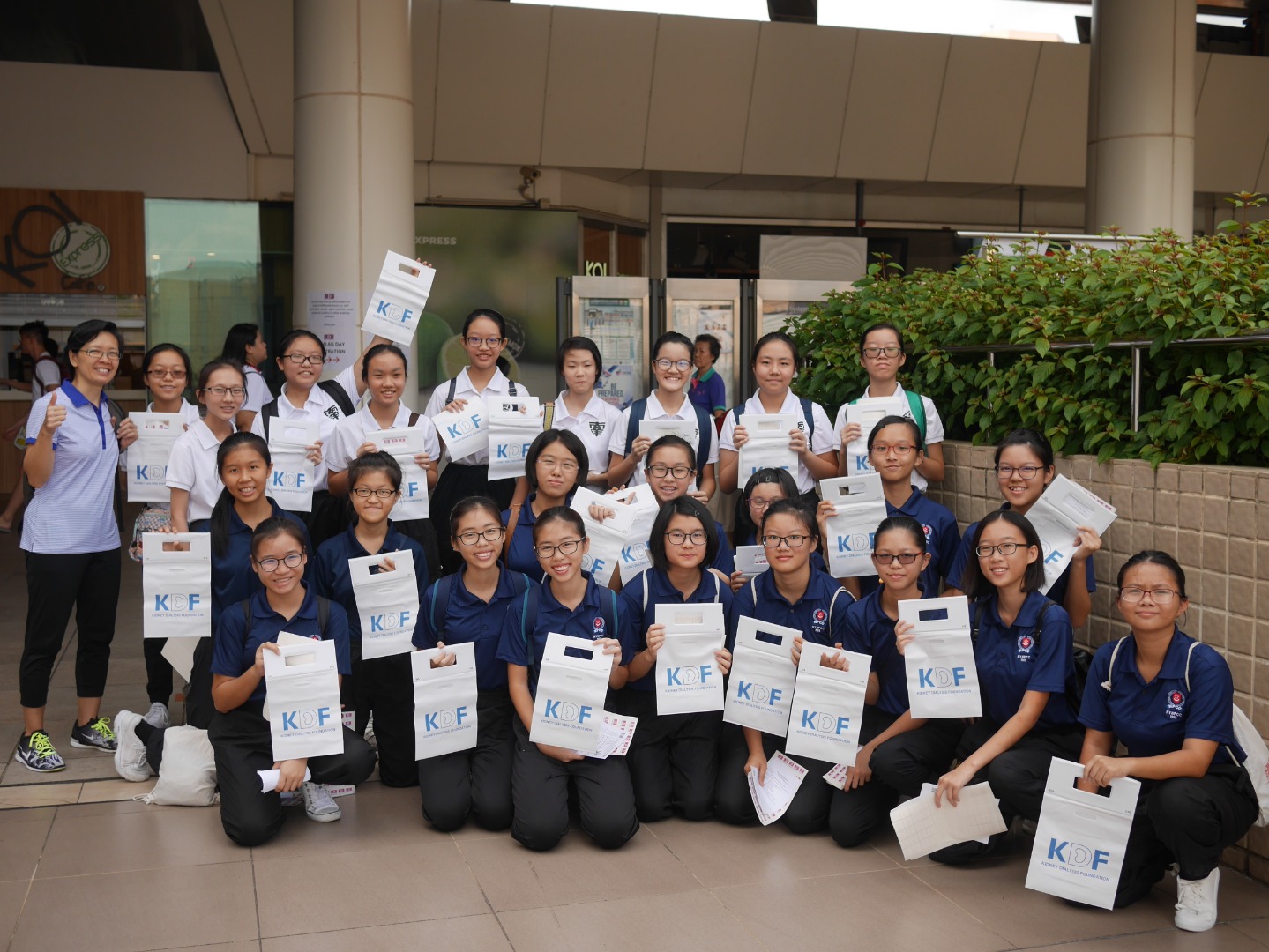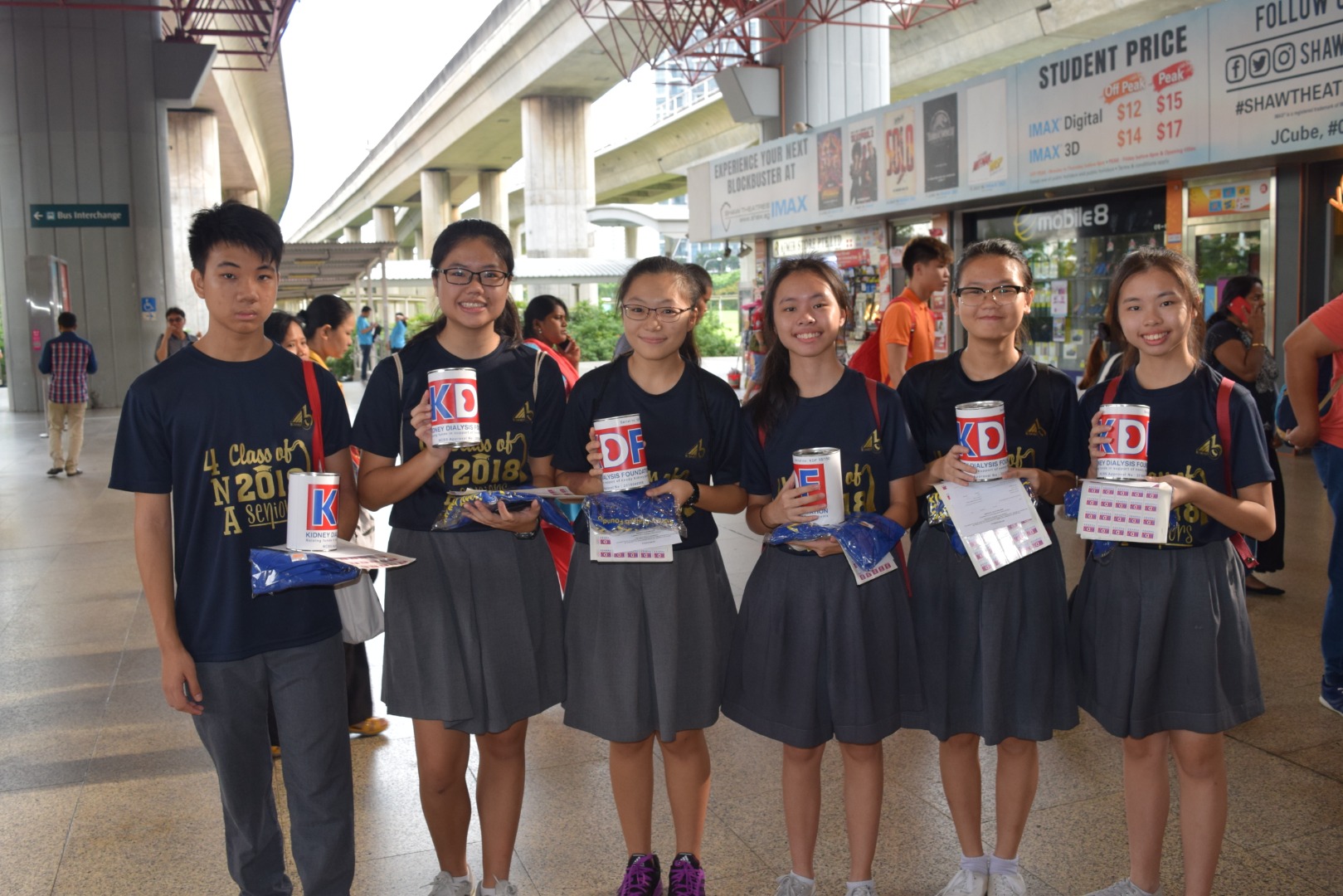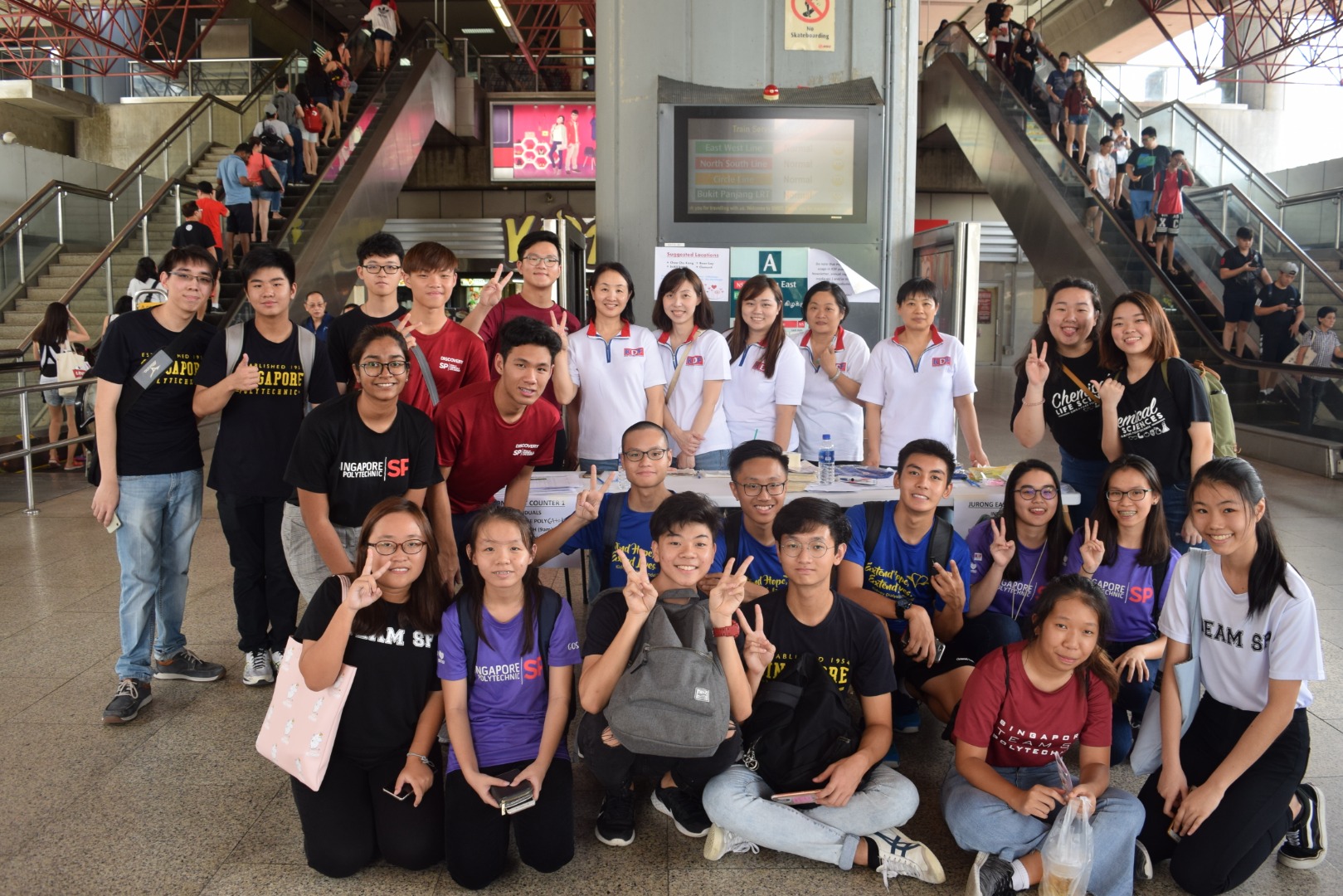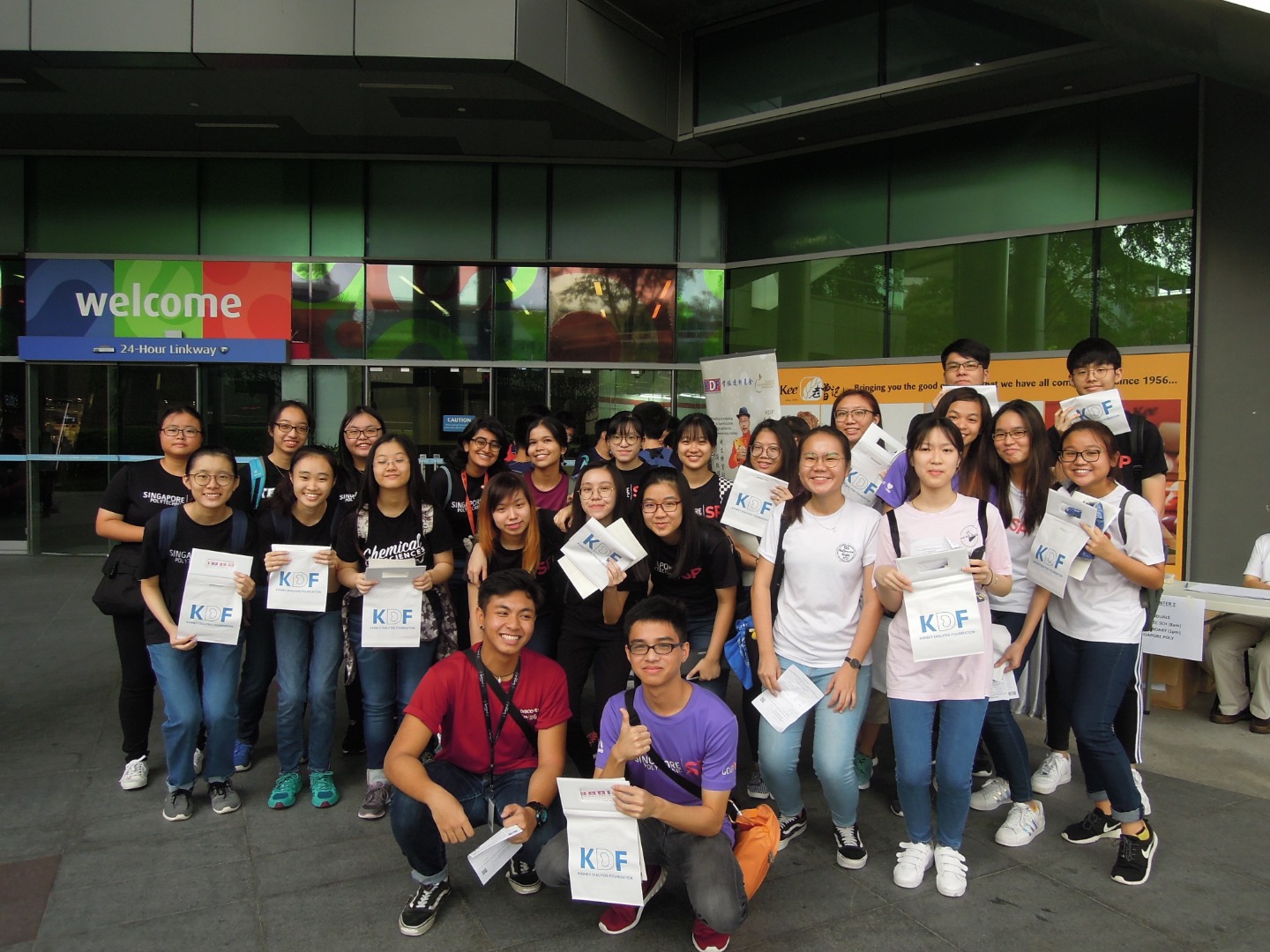 Some 778 volunteers arrived bright and as early as 7:30AM at the various stations across Singapore for KDF's annual Flag Day on 7th July 2018. Volunteers registered at their respective counters before setting off all around sunny Singapore with a collection tin, or bag, in hand and a meaningful purpose in mind—to help needy kidney patients raise funds.
A total of 26 secondary schools, two polytechnics and one private school joined in on our efforts. Aside from student volunteers, Flag Day 2018 also saw organisations, such as Singapore Airlines and Standard Chartered Bank, and many individual volunteers coming together to lend a helping hand.
One of our youngest individual volunteers this year is four-year-old Kalen. Together with his sister, Kalyn, and friend, Dave, who are both six this year, the trio joined us for a half-day shift with their mothers.
With aid from our volunteers, we raised a total of $47,913 for KDF Flag Day 2018.