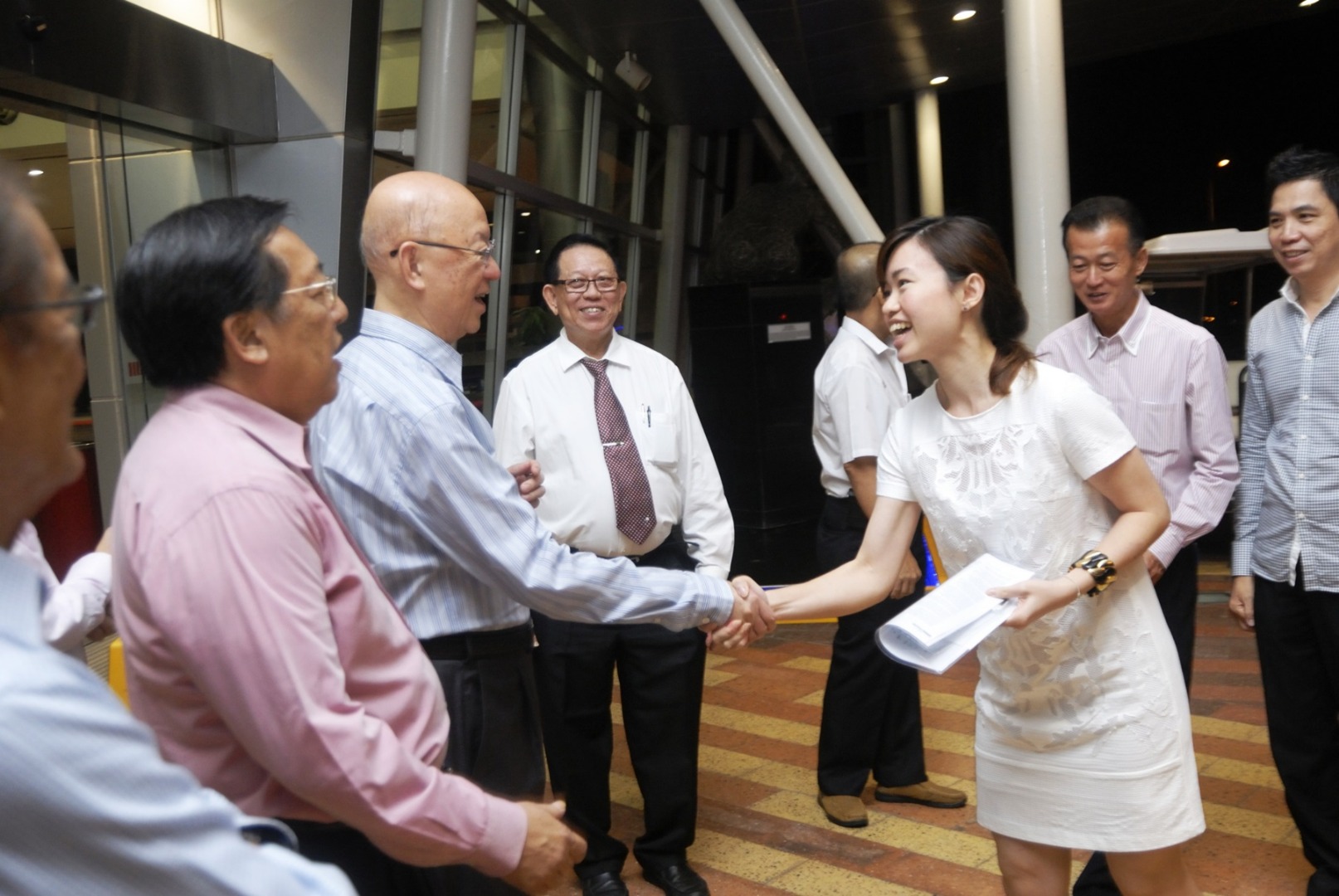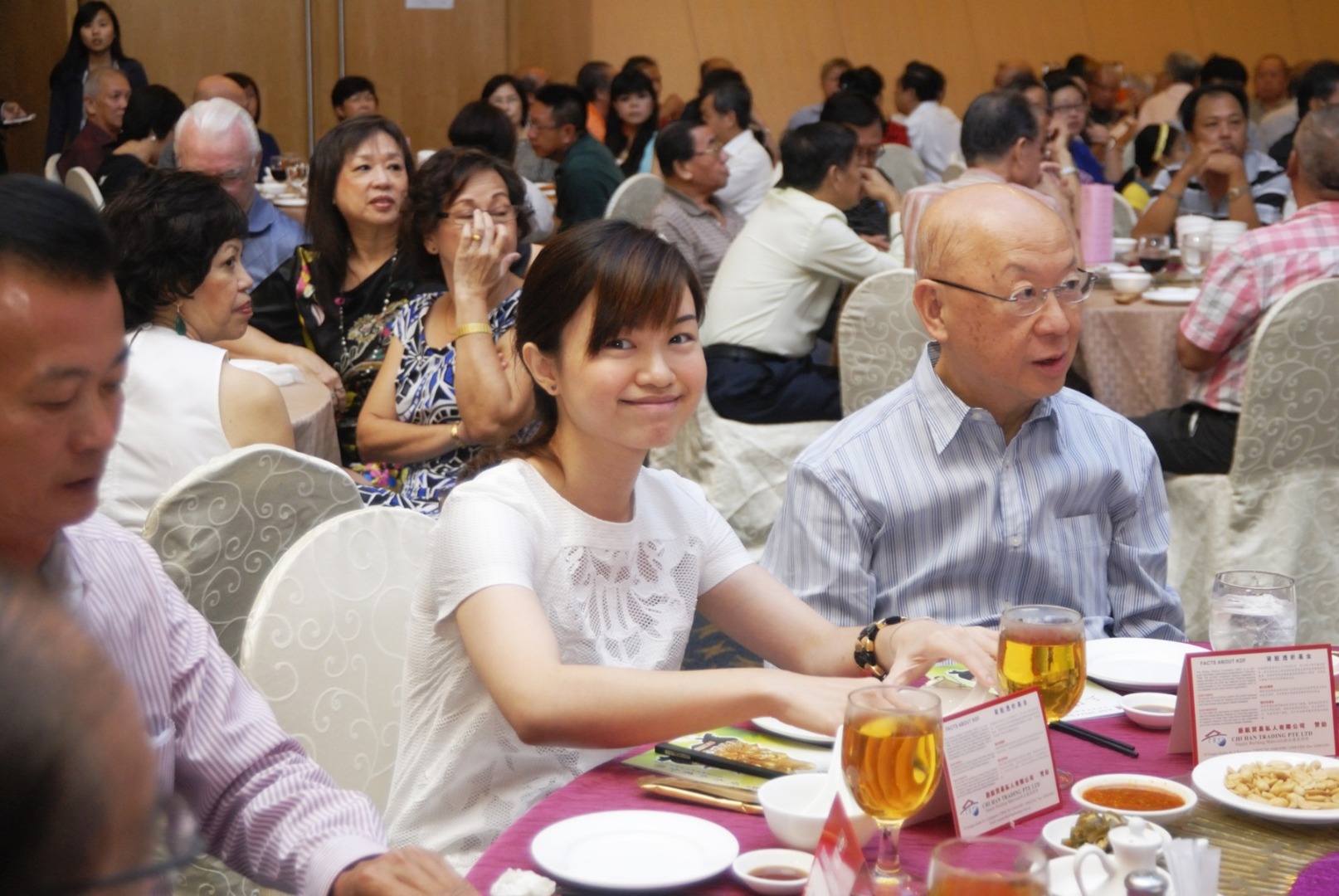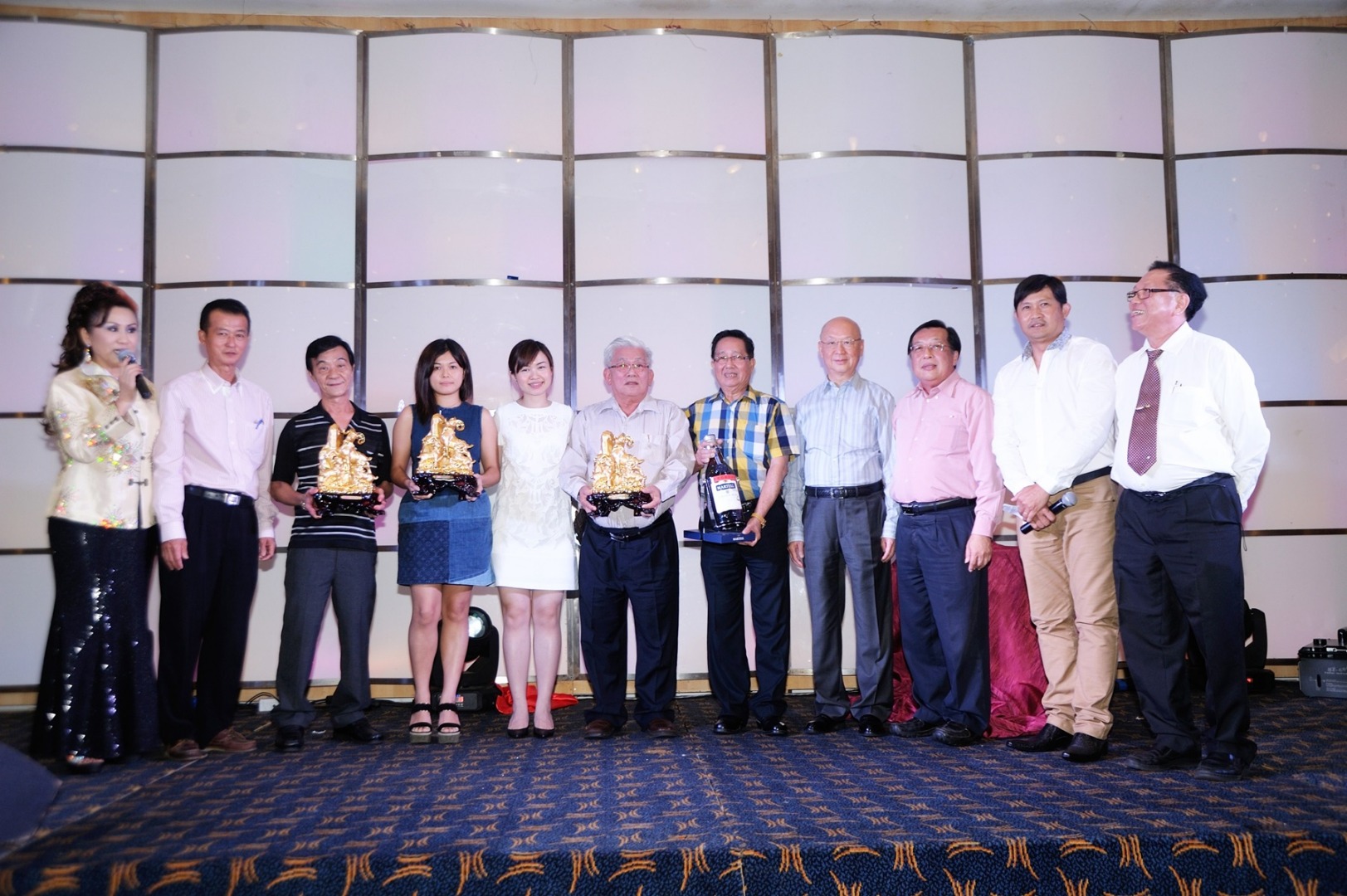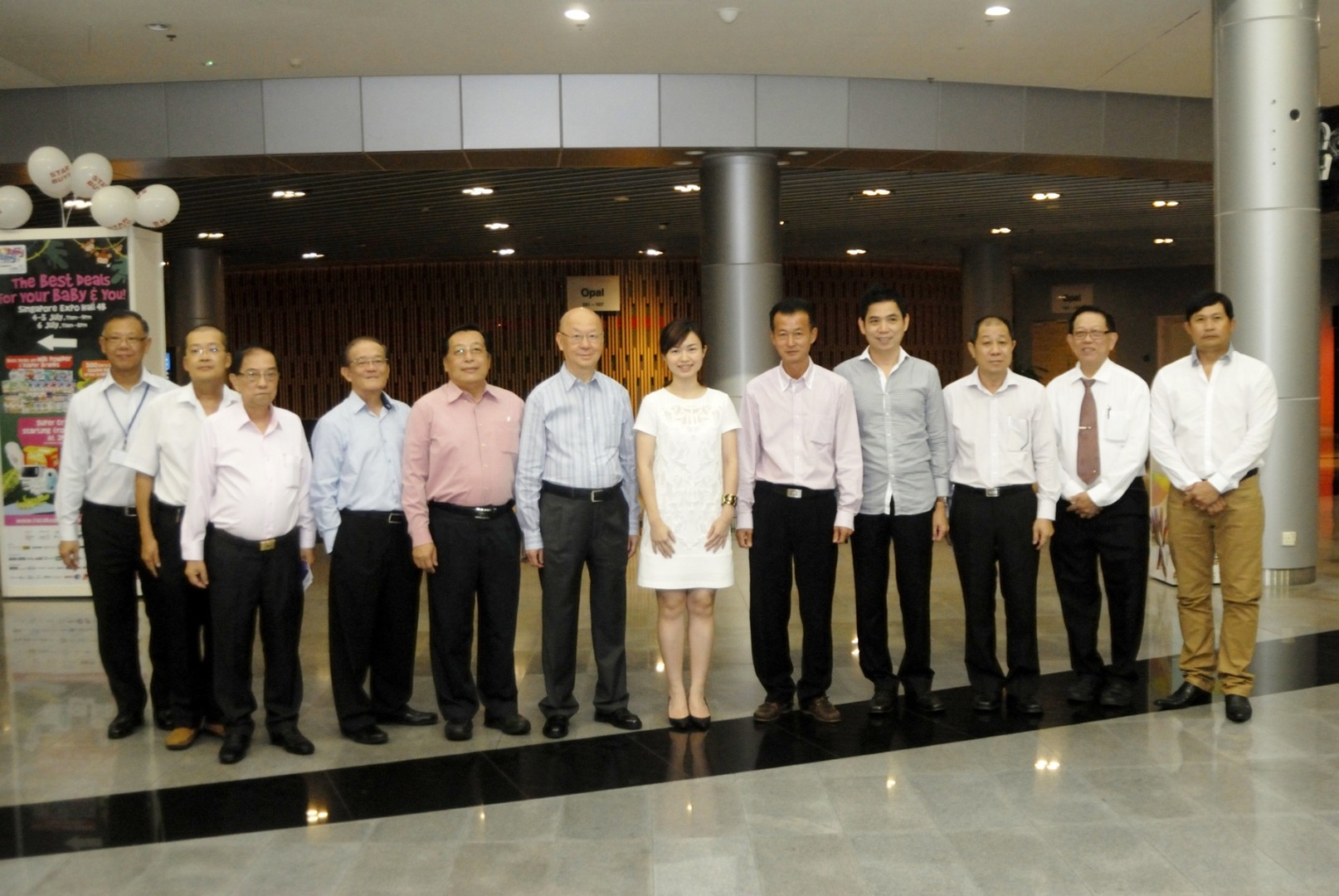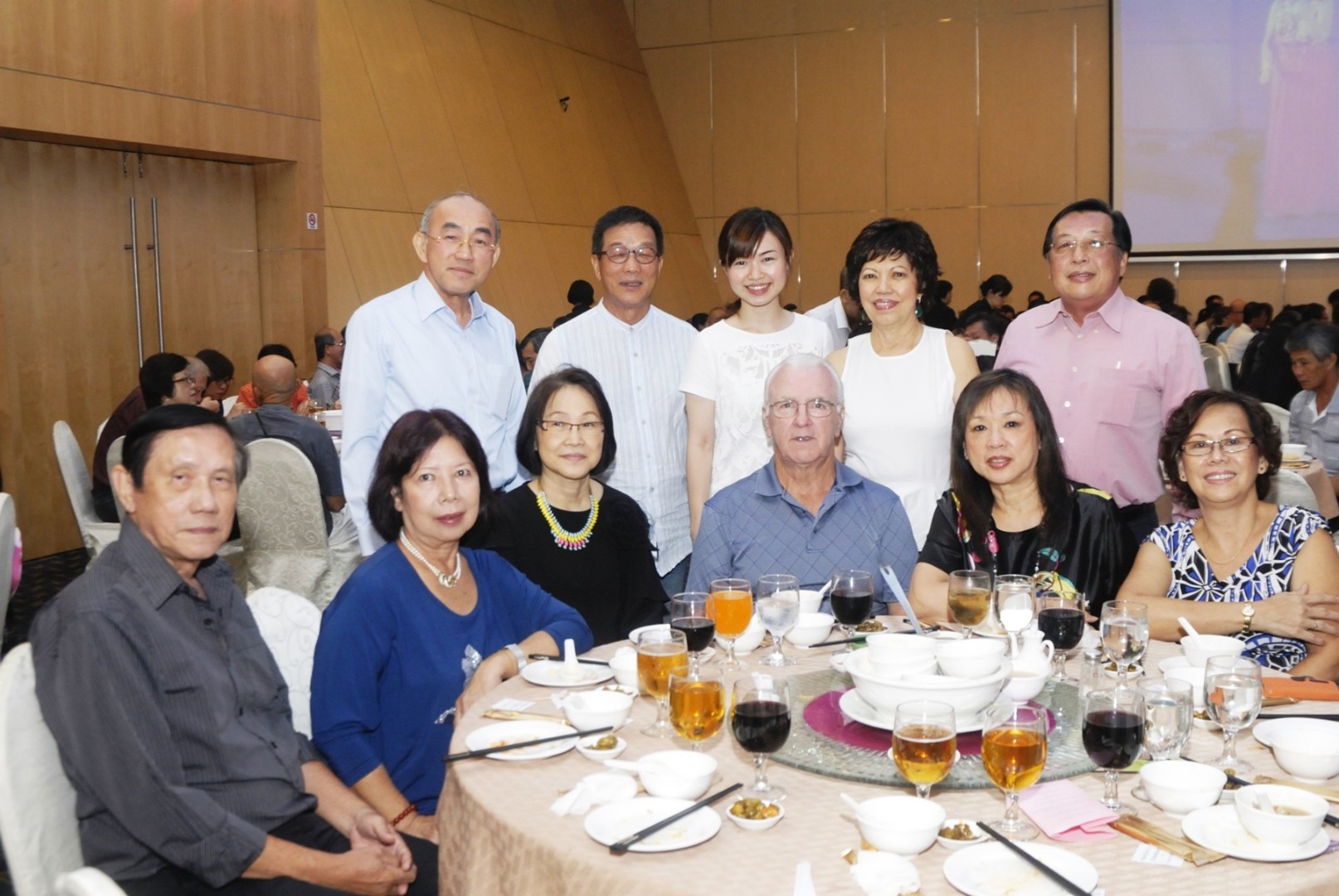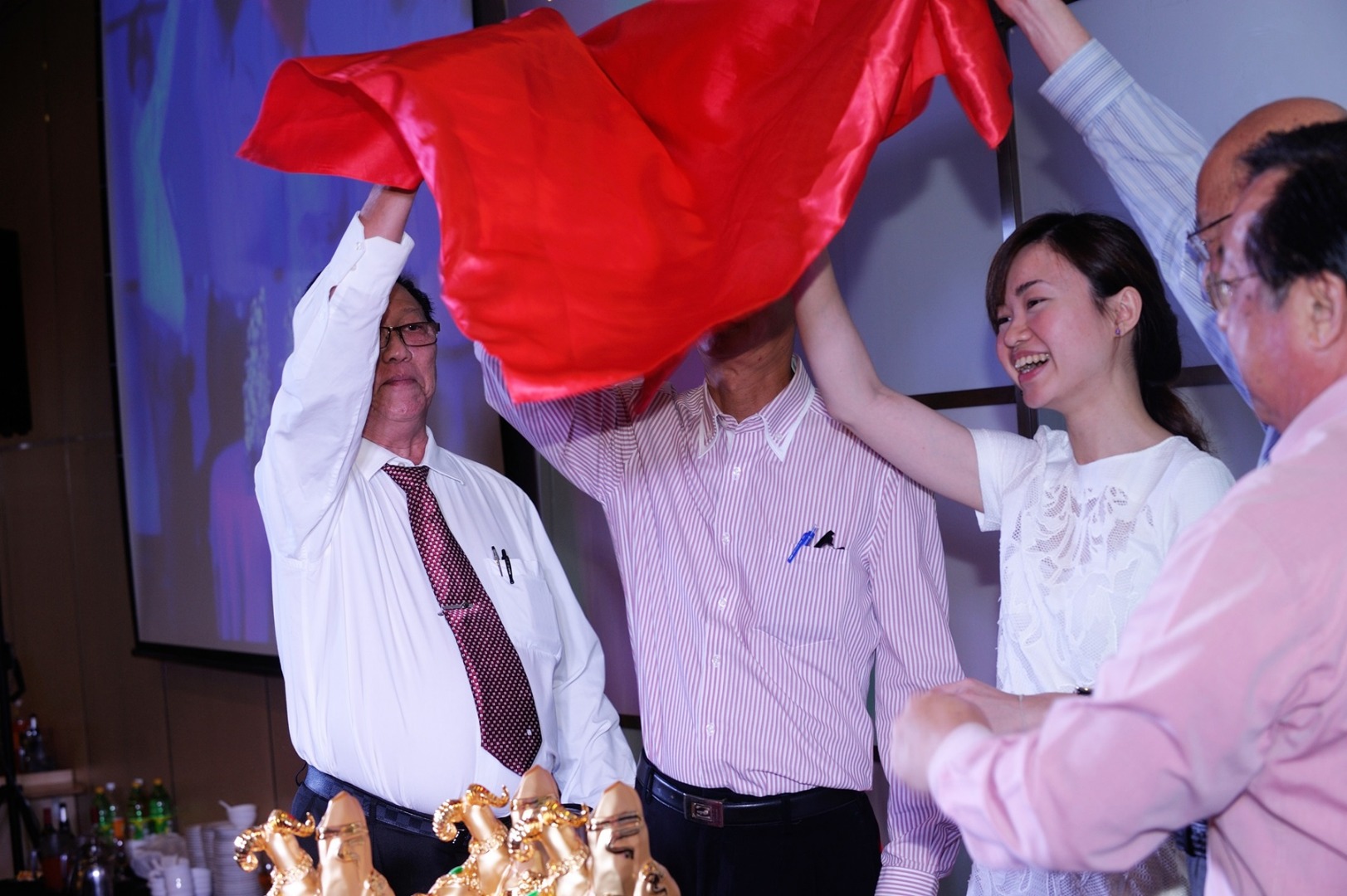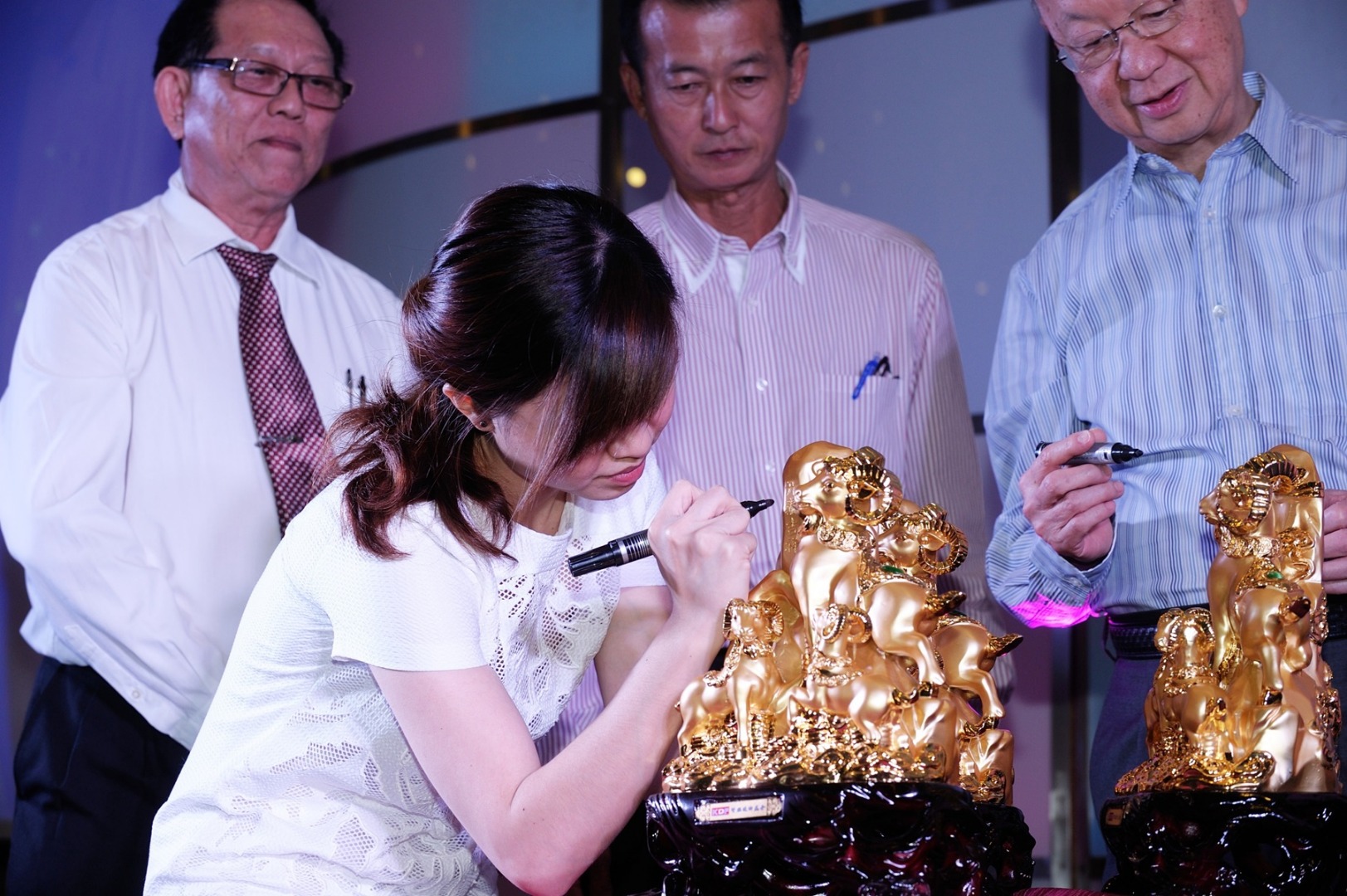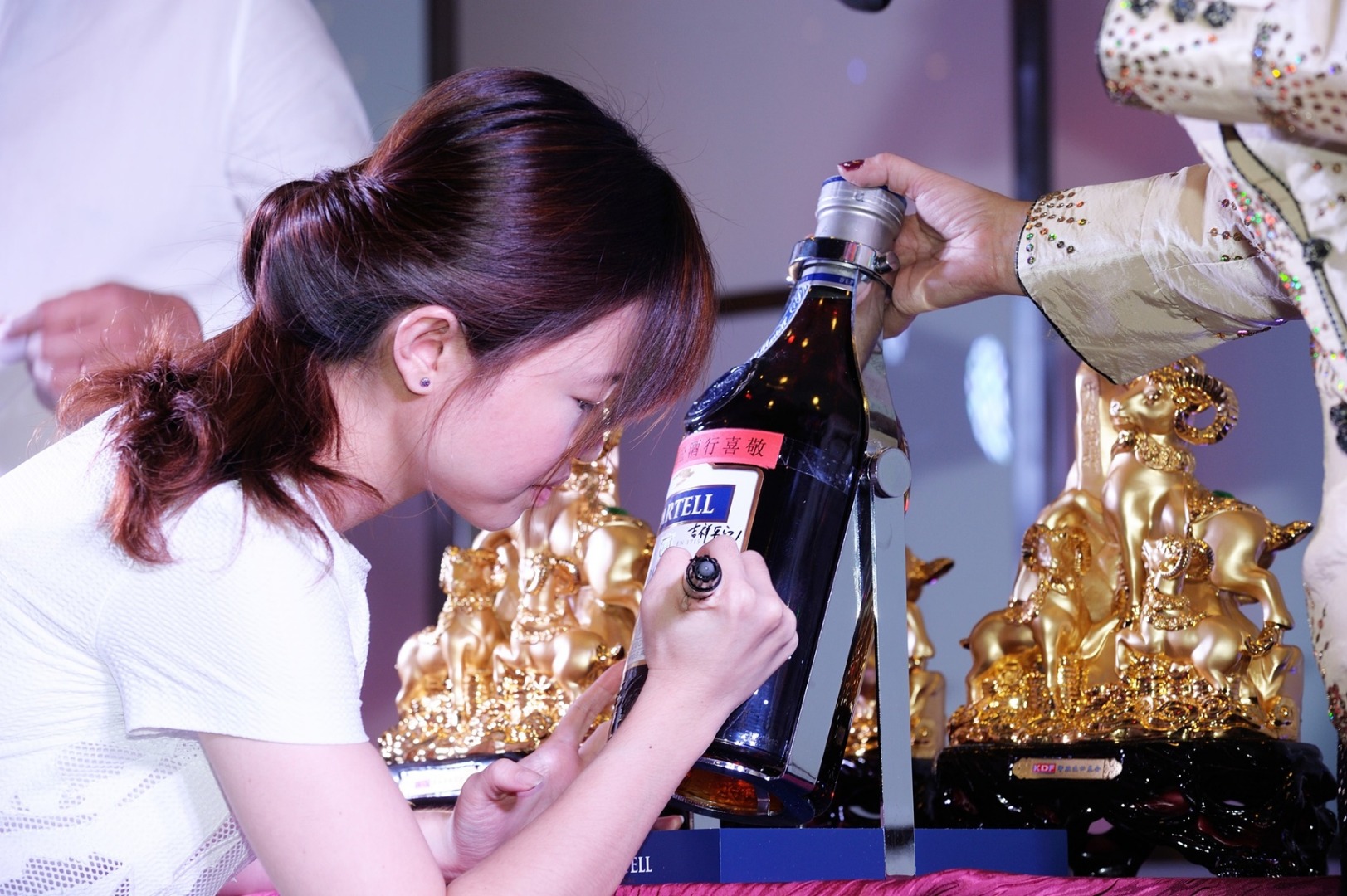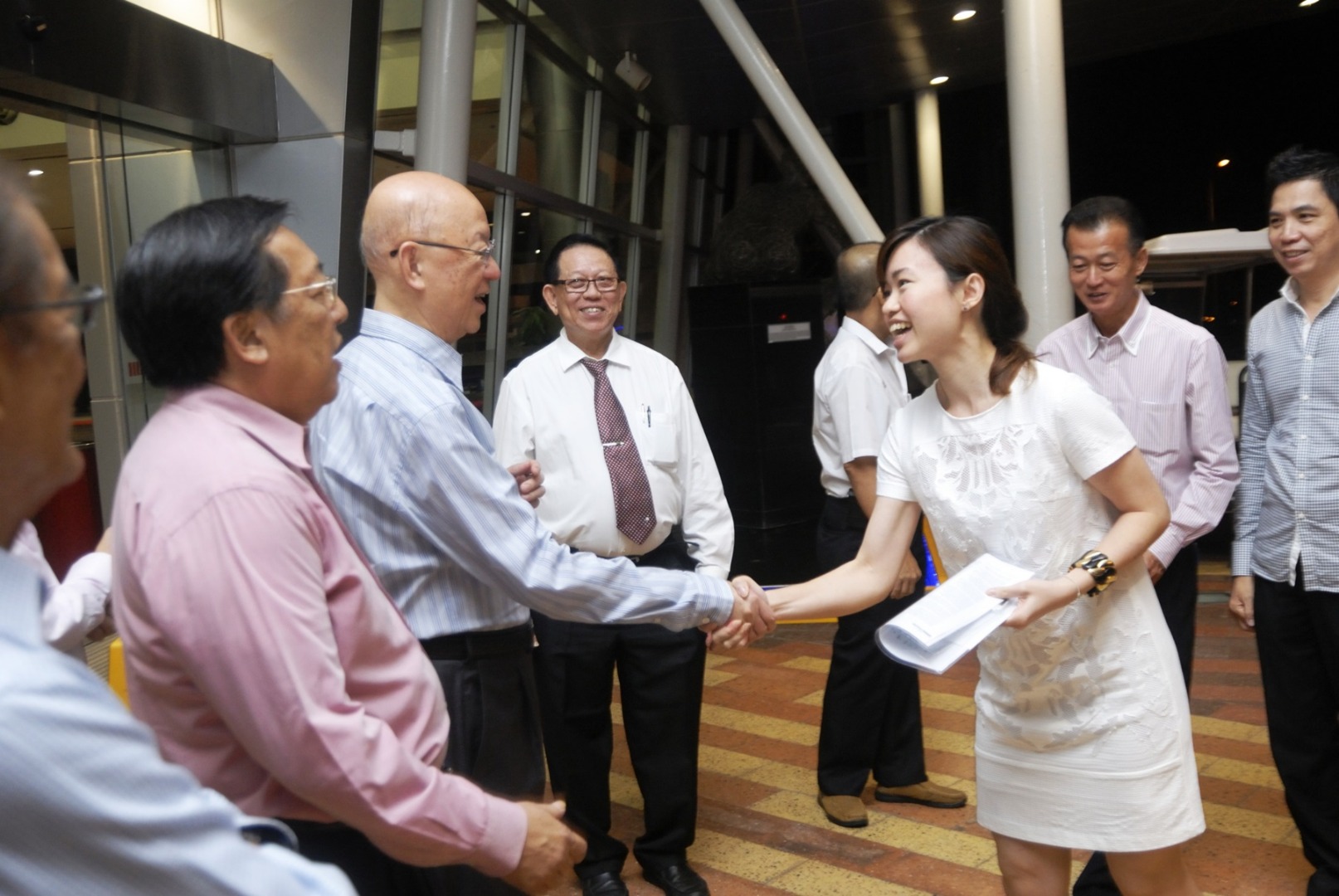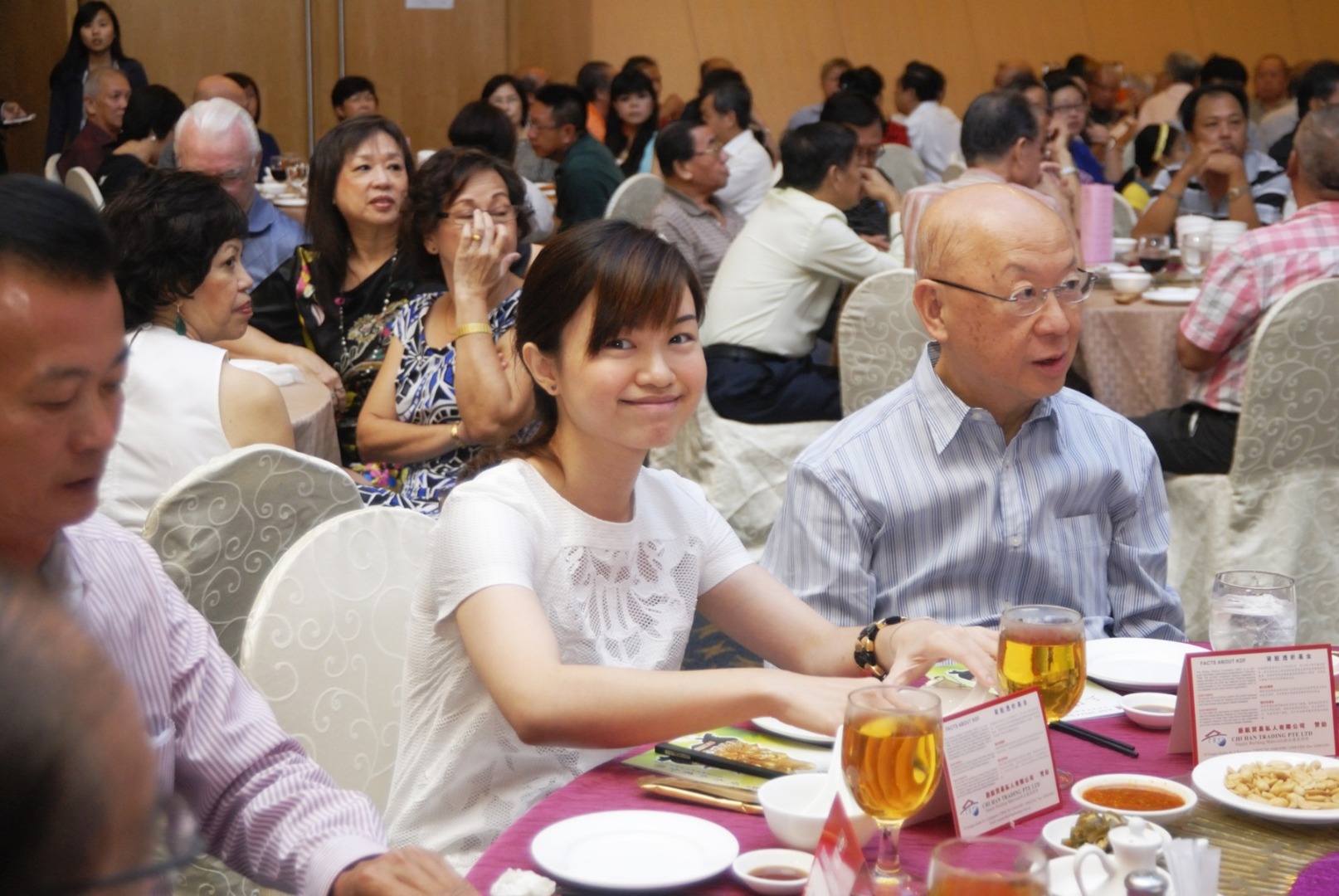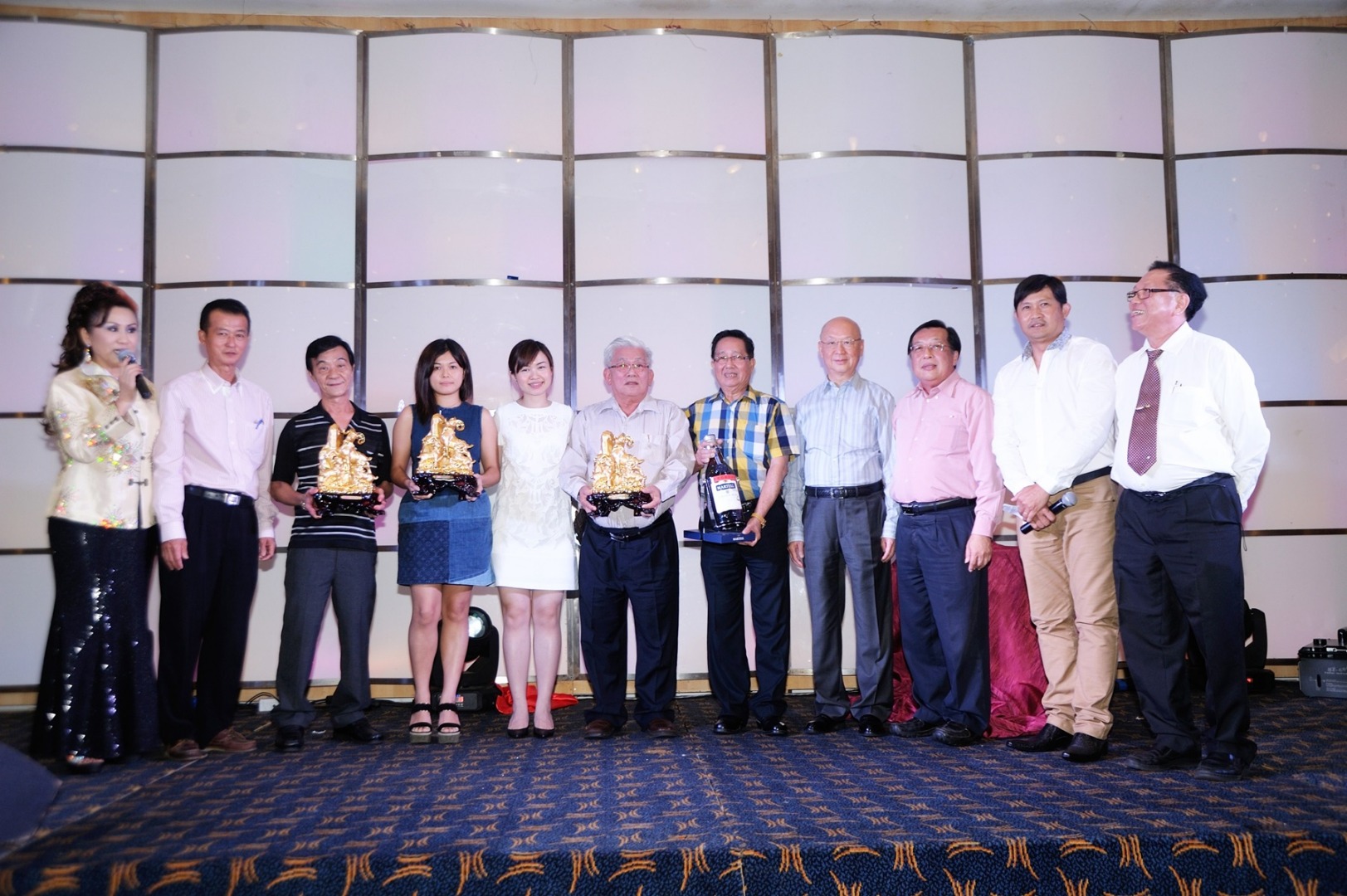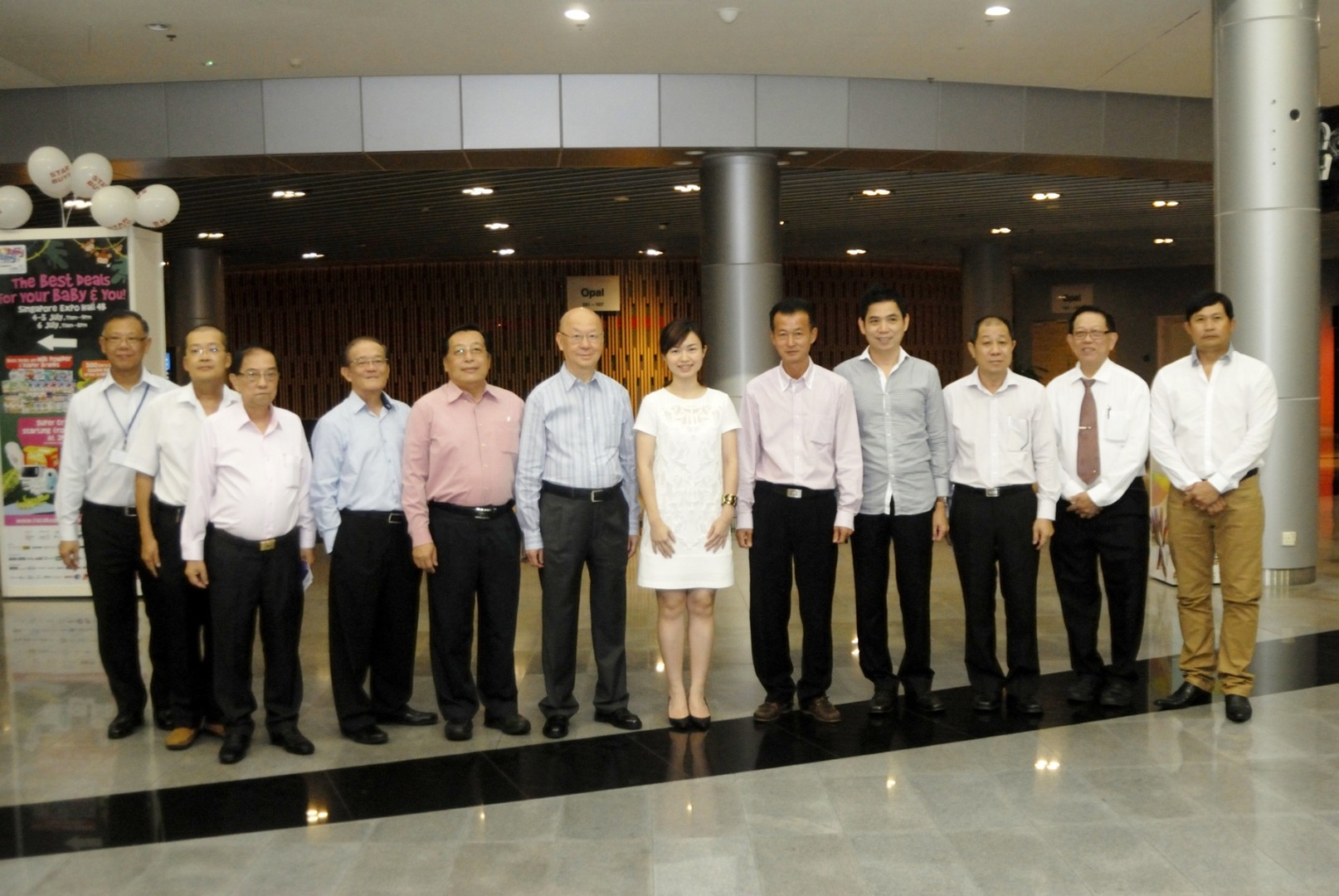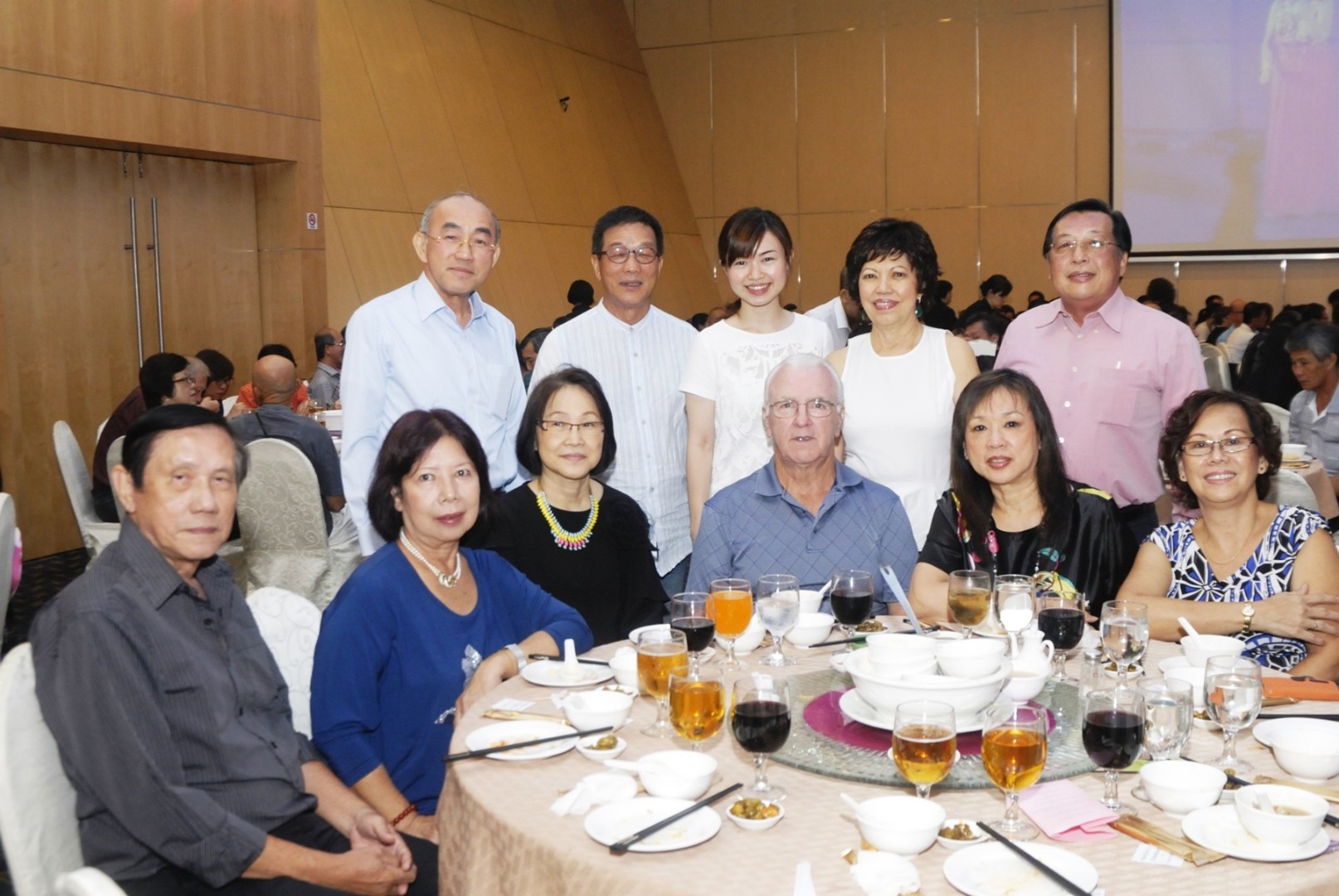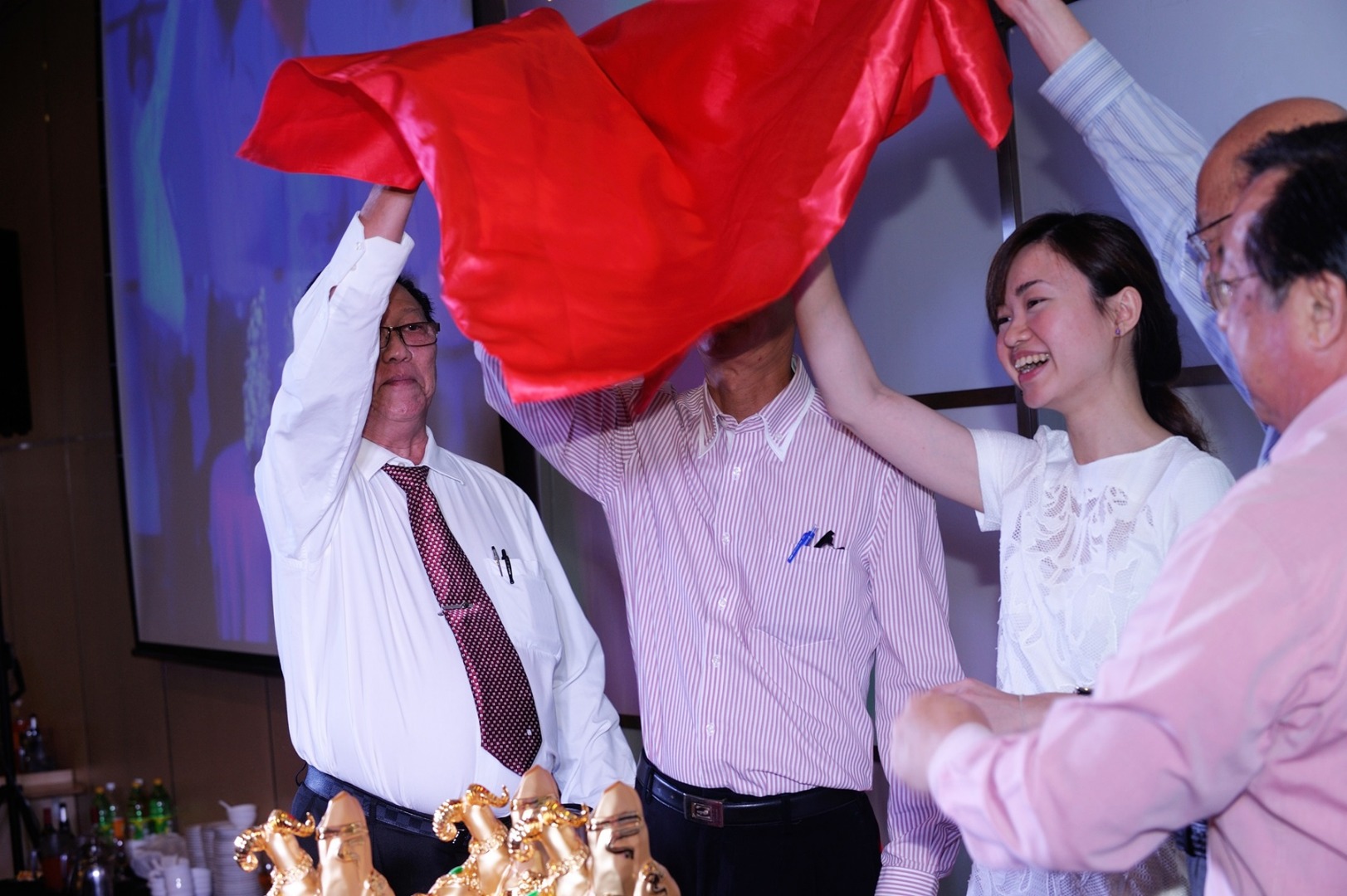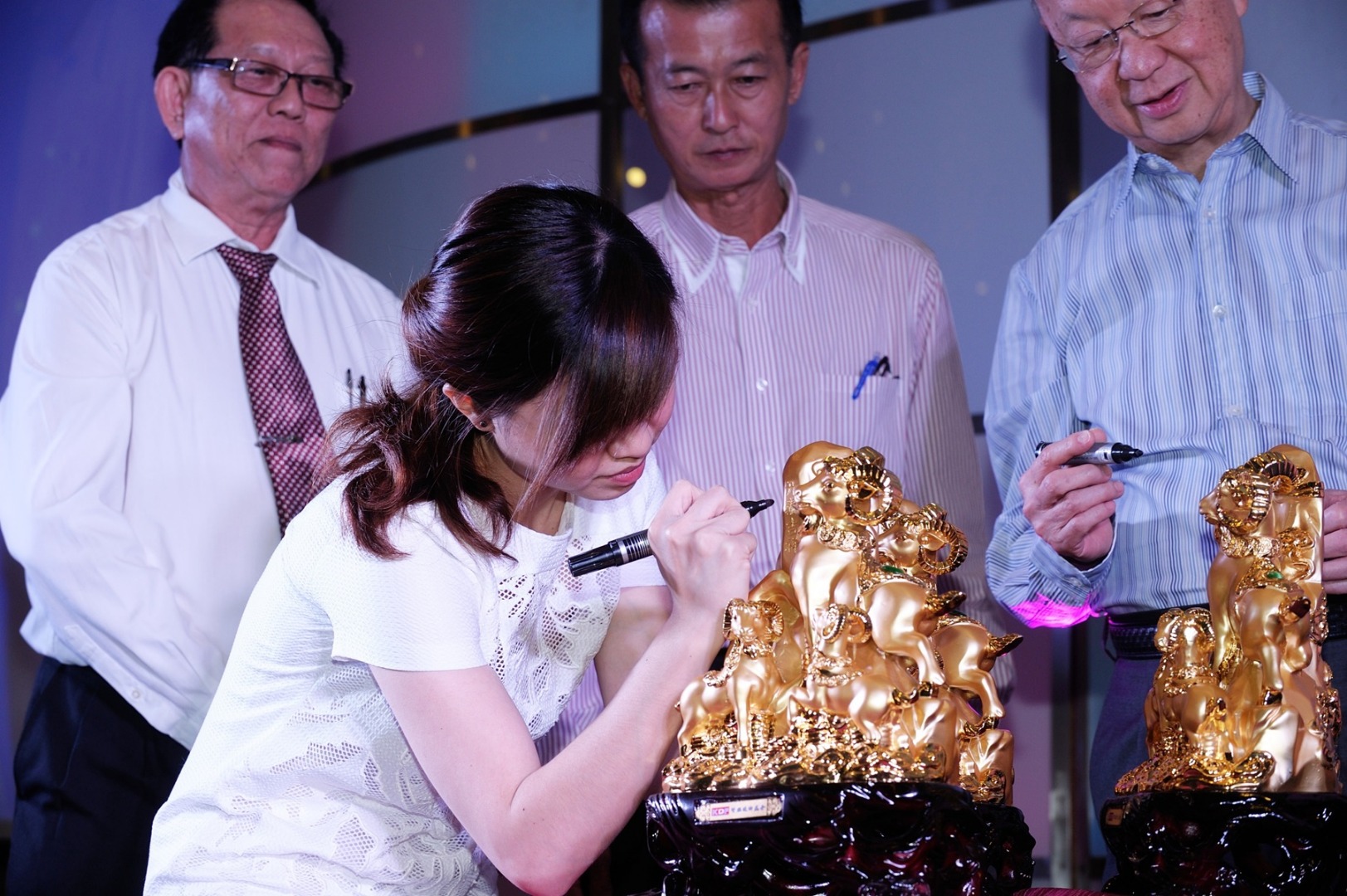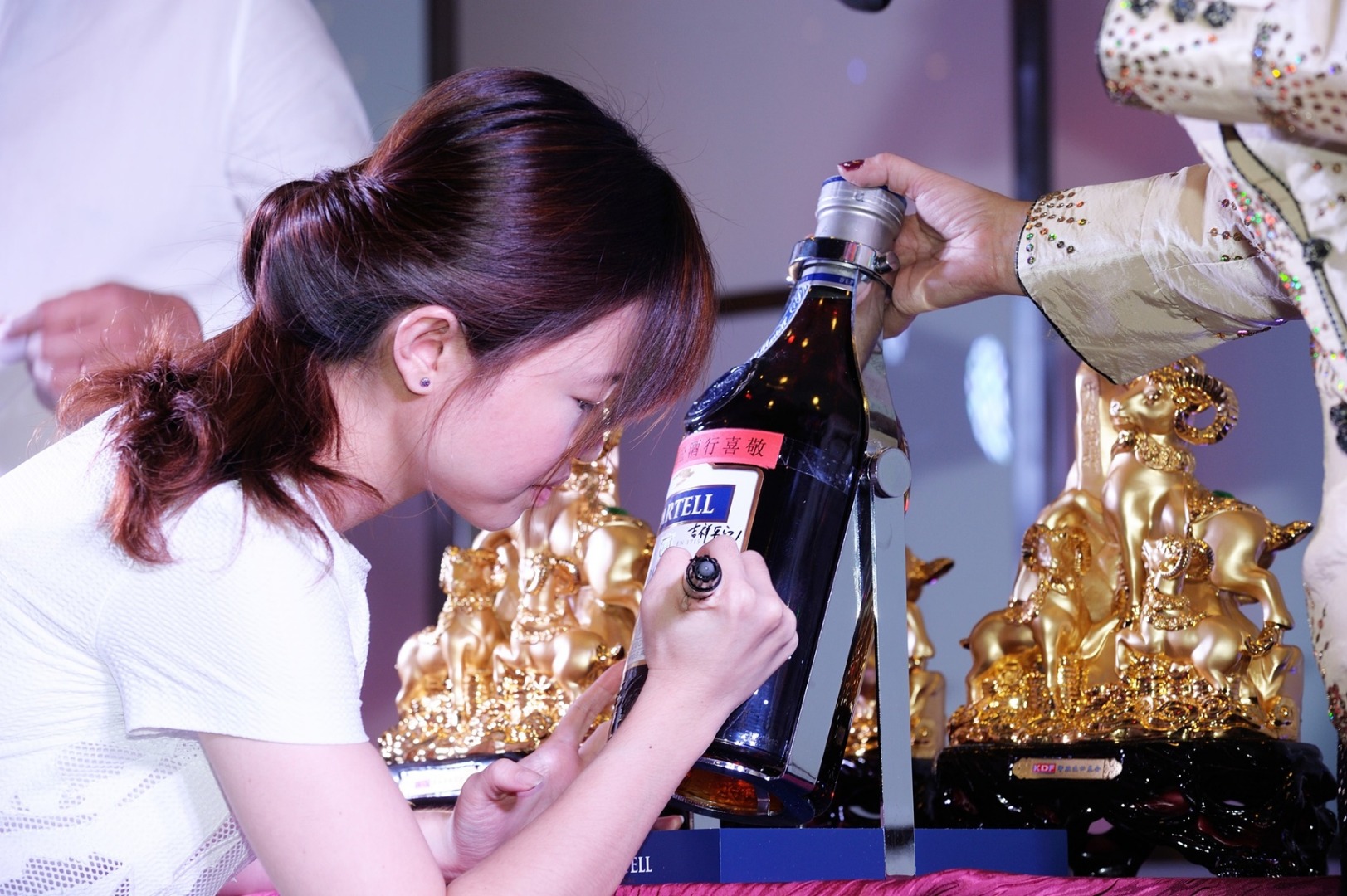 The Chinese believe that the goat is an auspicious sign which embodies good luck. KDF's charity icon for the year, 'Auspicious Beginnings', features three of these auspicious animals standing on top of a cliff, a symbol of courage and tenacity. The coins held in its mouth signify good fortune, while the pine at the back of the icon represents longevity and everlasting life.
At the annual Charity IconLaunching Ceremony and Appreciation Dinner held on 5th July at the Bliss Garden restaurant located at Singapore Expo, the KDF charity icon was officially launched by Member of Parliament, Ms Tin Pei Ling and KDF Chairman, Dr Gordon Ku.
Top donors of the evening include Mr Tan Ji Guang of Lao Zhong Zhong Five Spice Stall and Mr Tong Lee Songfrom Golden Pillow 933, who generously donated $10,000 and $9,330 respectively, while a very charitable Mrs Yeo contributed $9,000. As appreciation for their generosity, each of them received a KDF charity icon.
We would also like to express our deepest gratitude to the following donors for their charitable contributions: Chi Hang Trading, Fresenius Medical Care, Sunny Ocean Cosmetics, Mr Alan Soh, Mr Lin Zhen Qing PBM and the other altruistic donors who contributed in support of our cause. With their combined support, KDF was able to raise a total of $92,000 that evening.