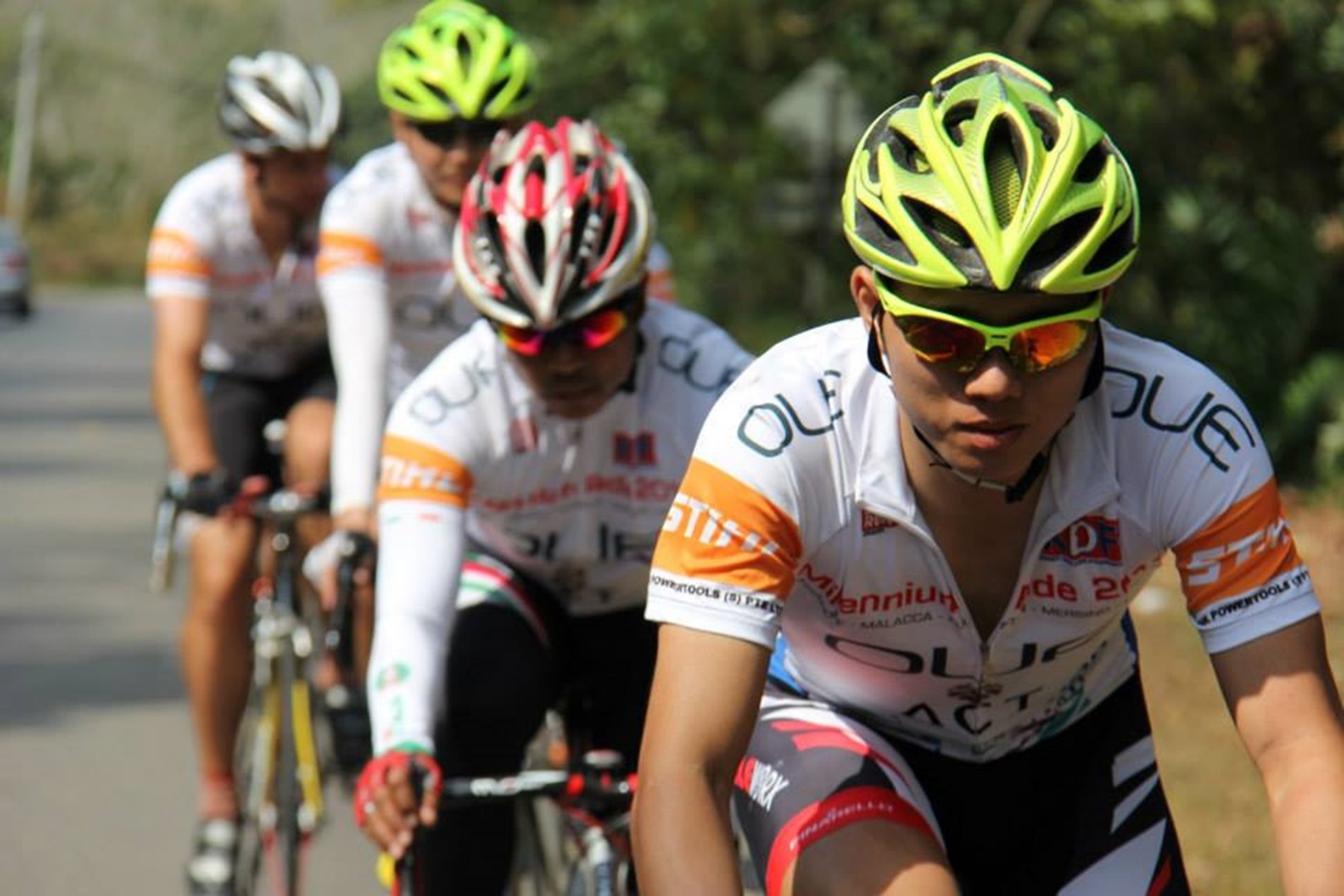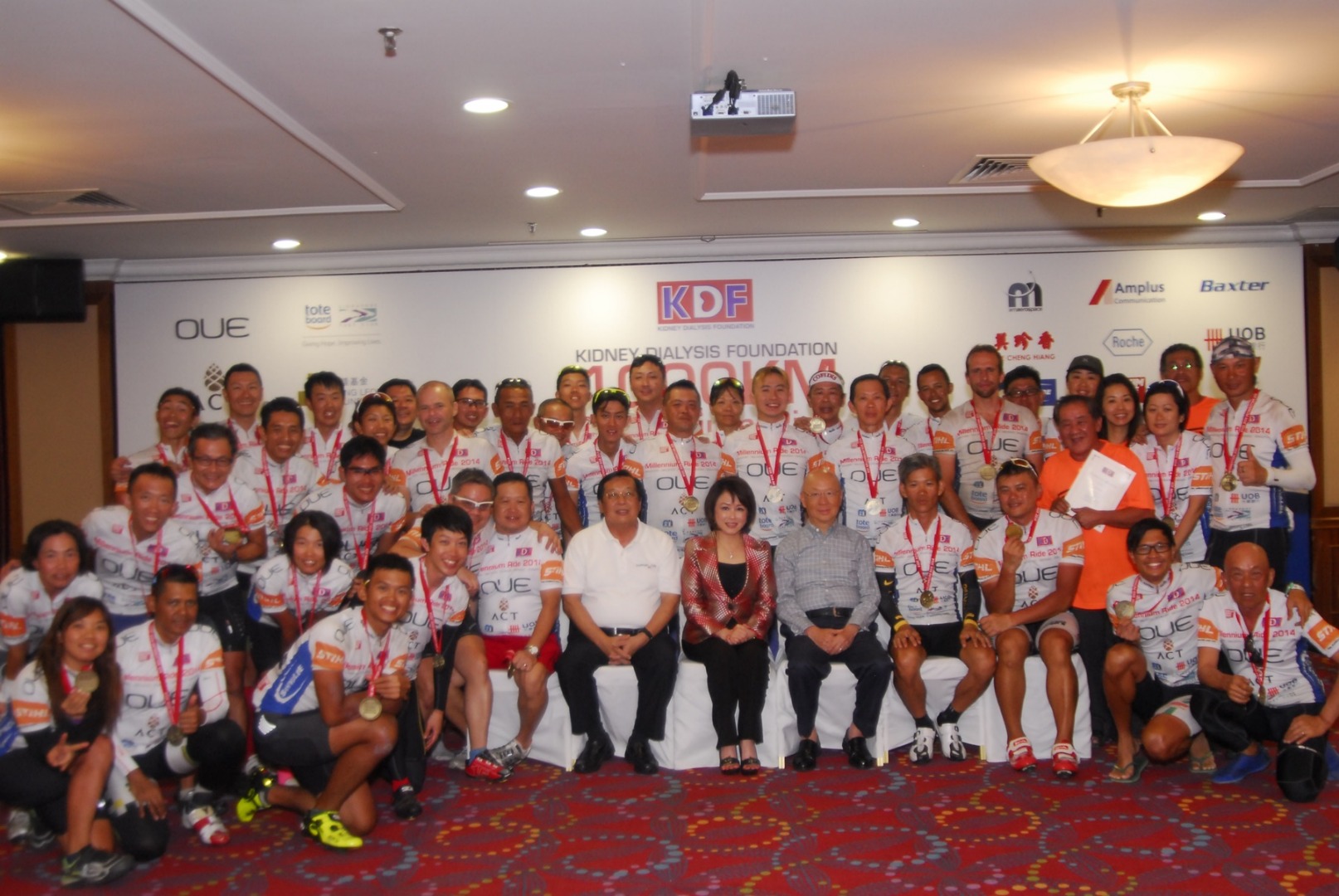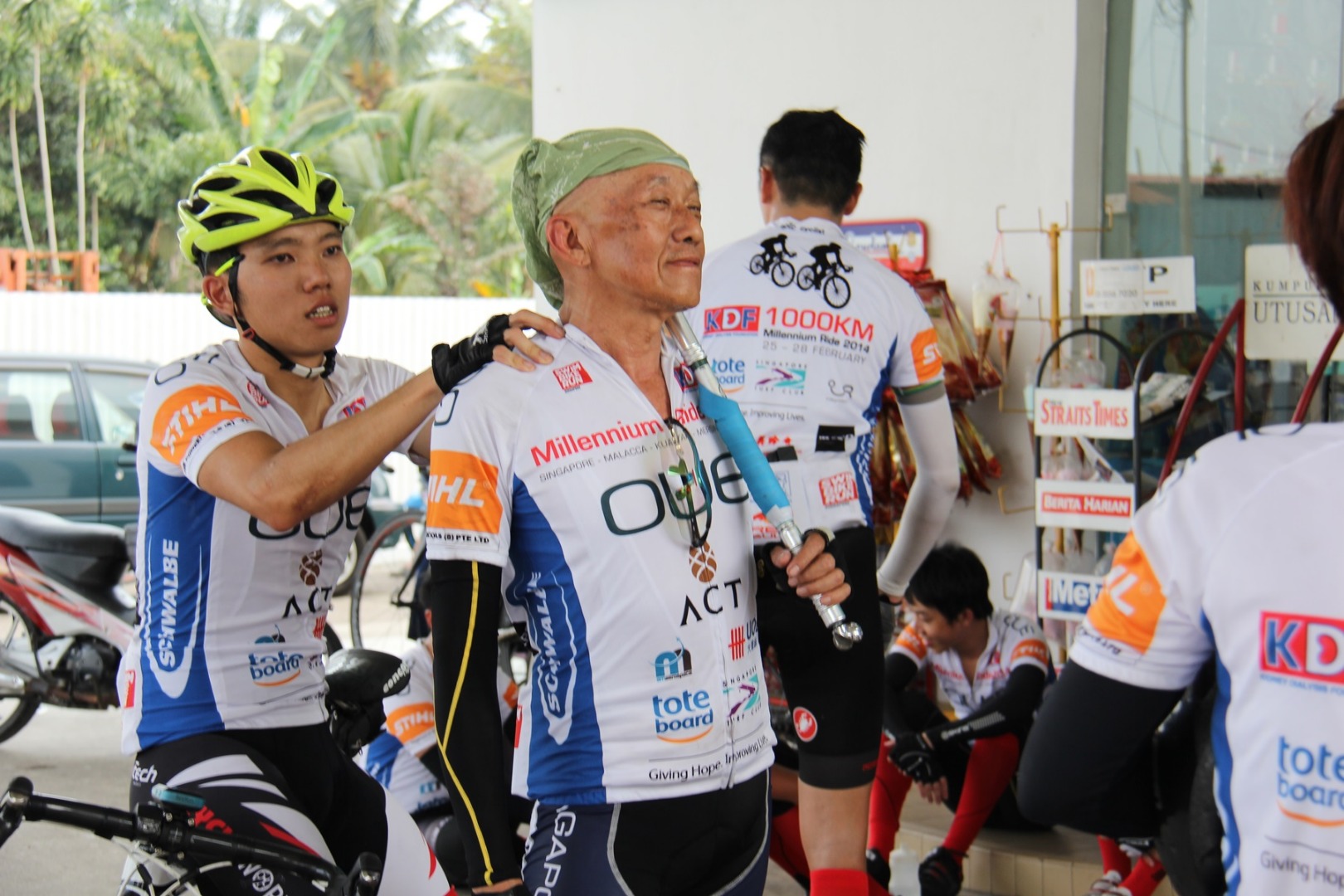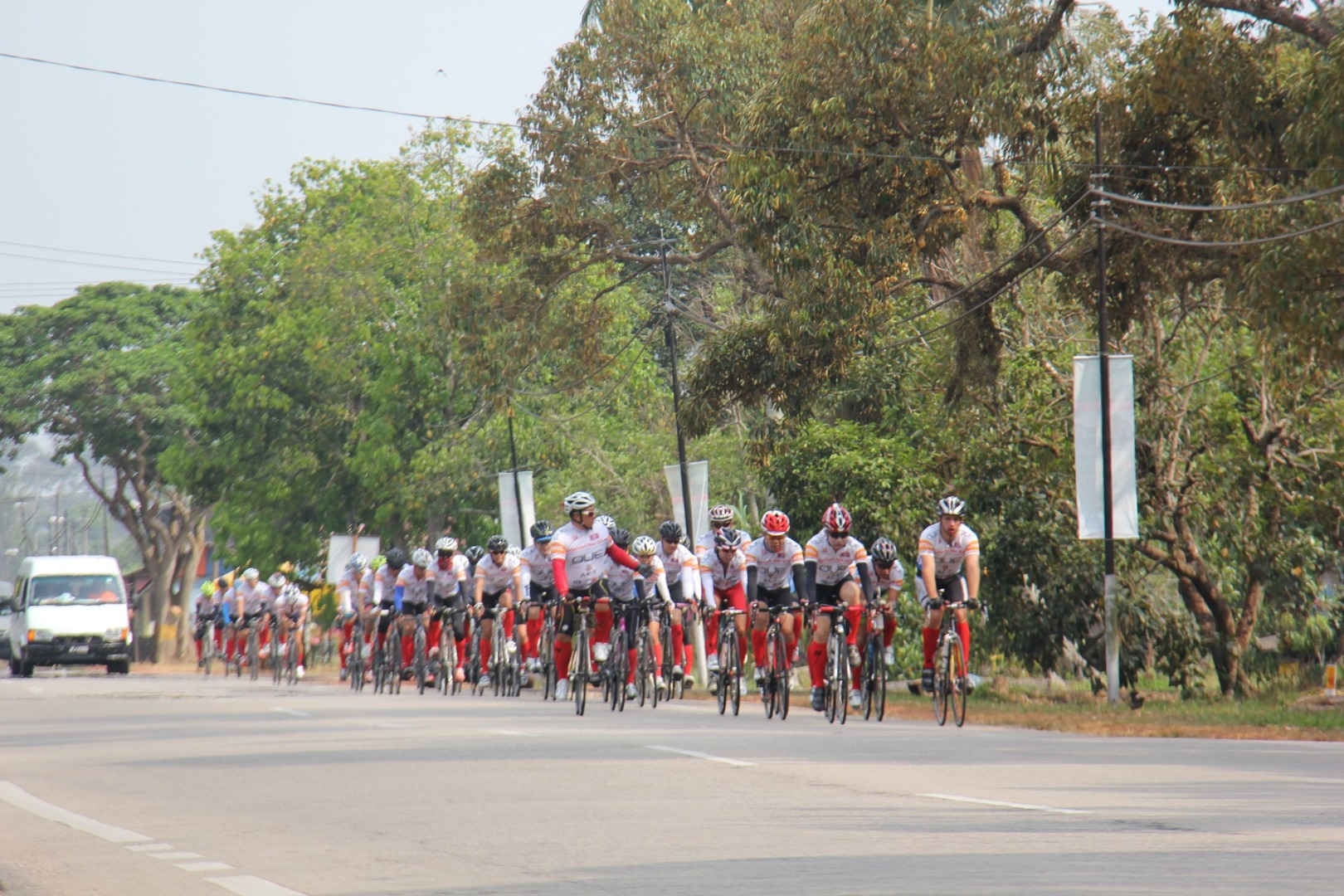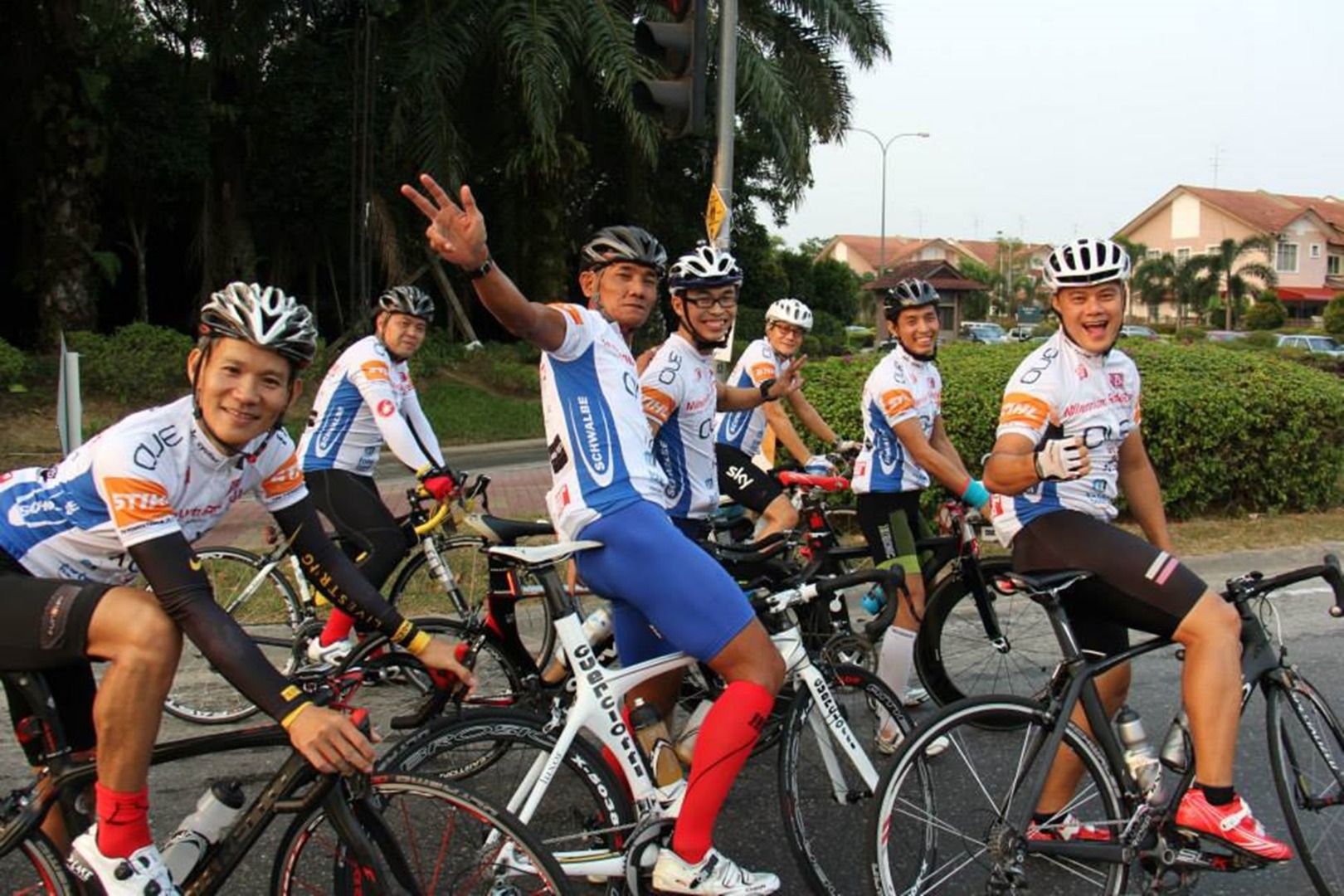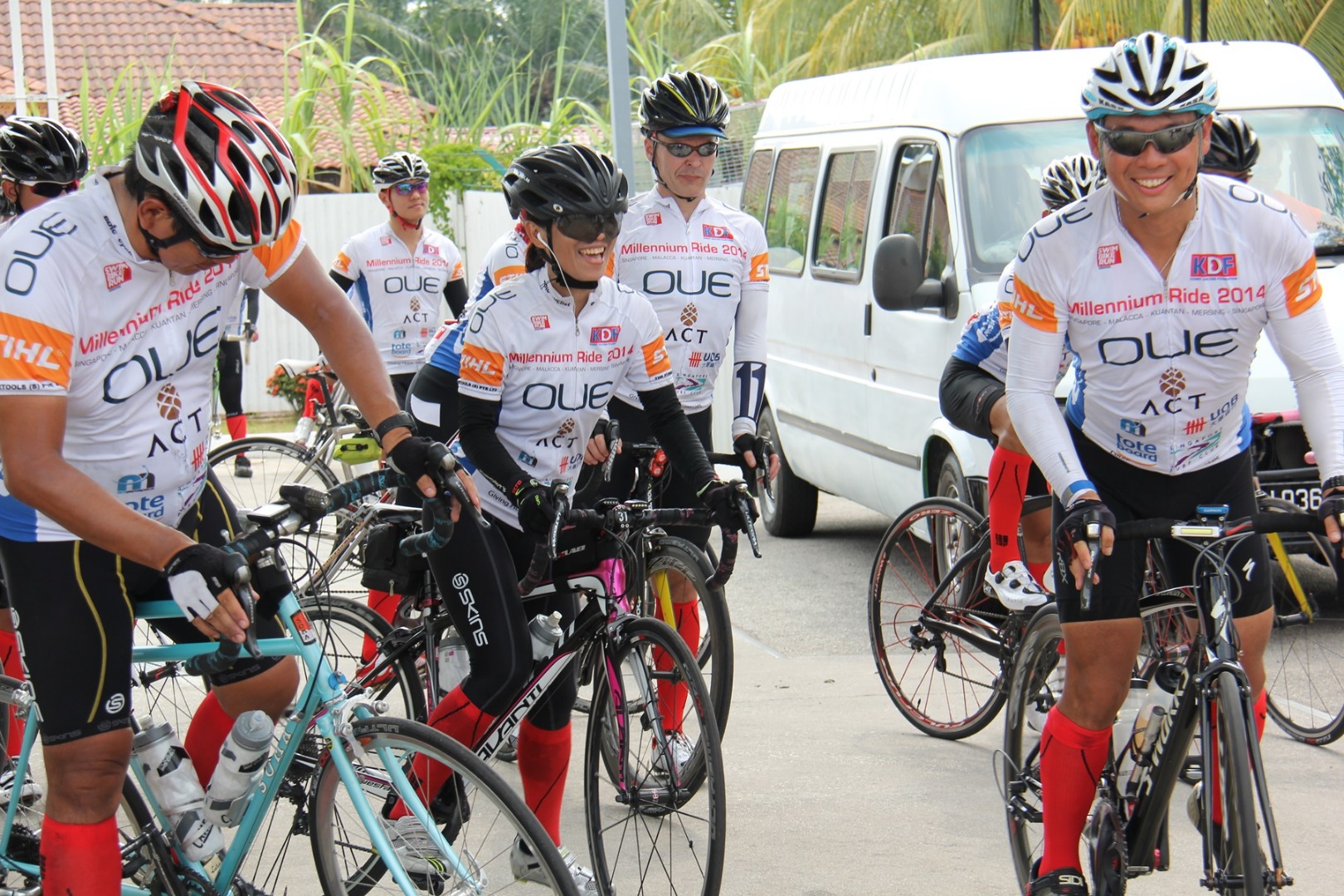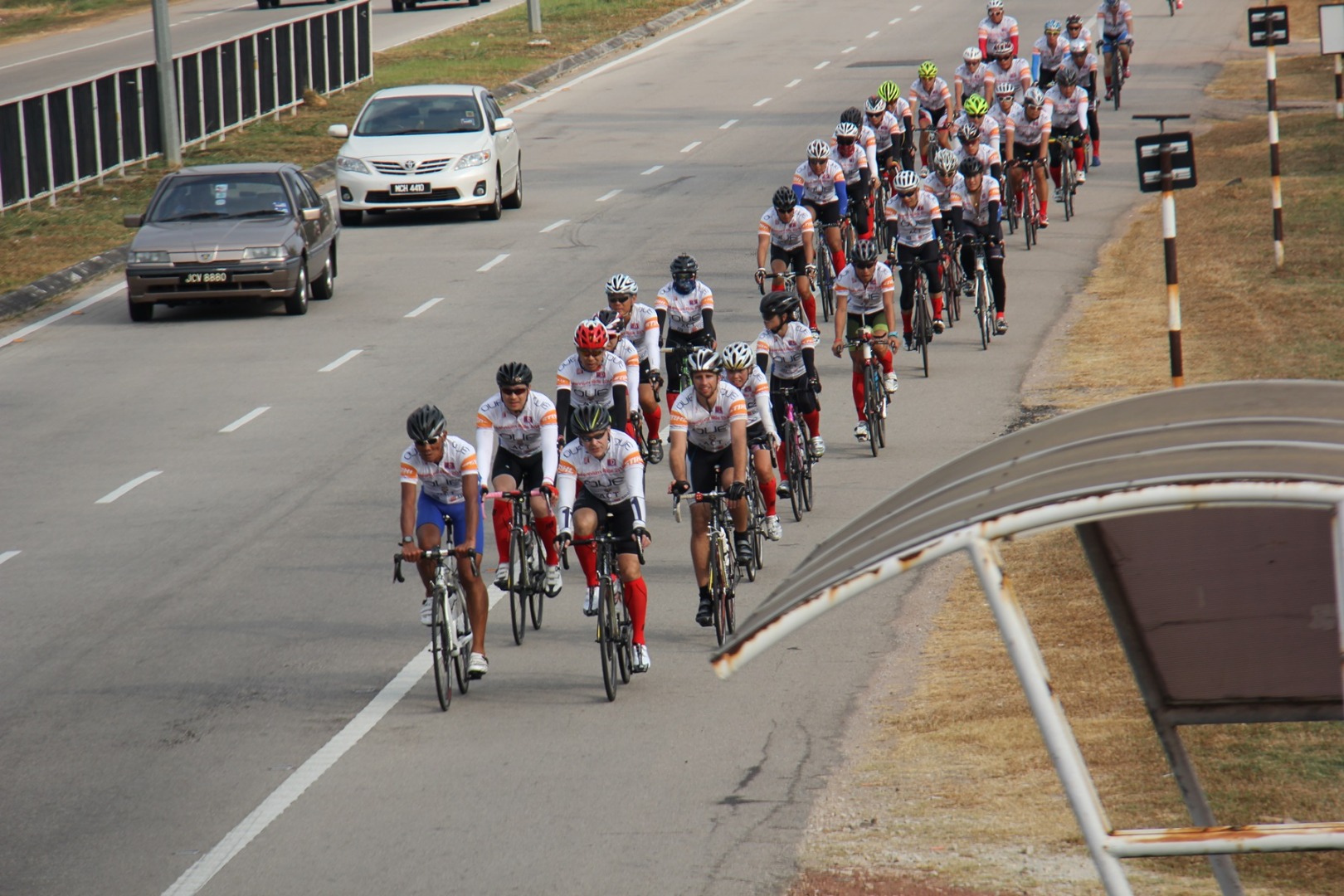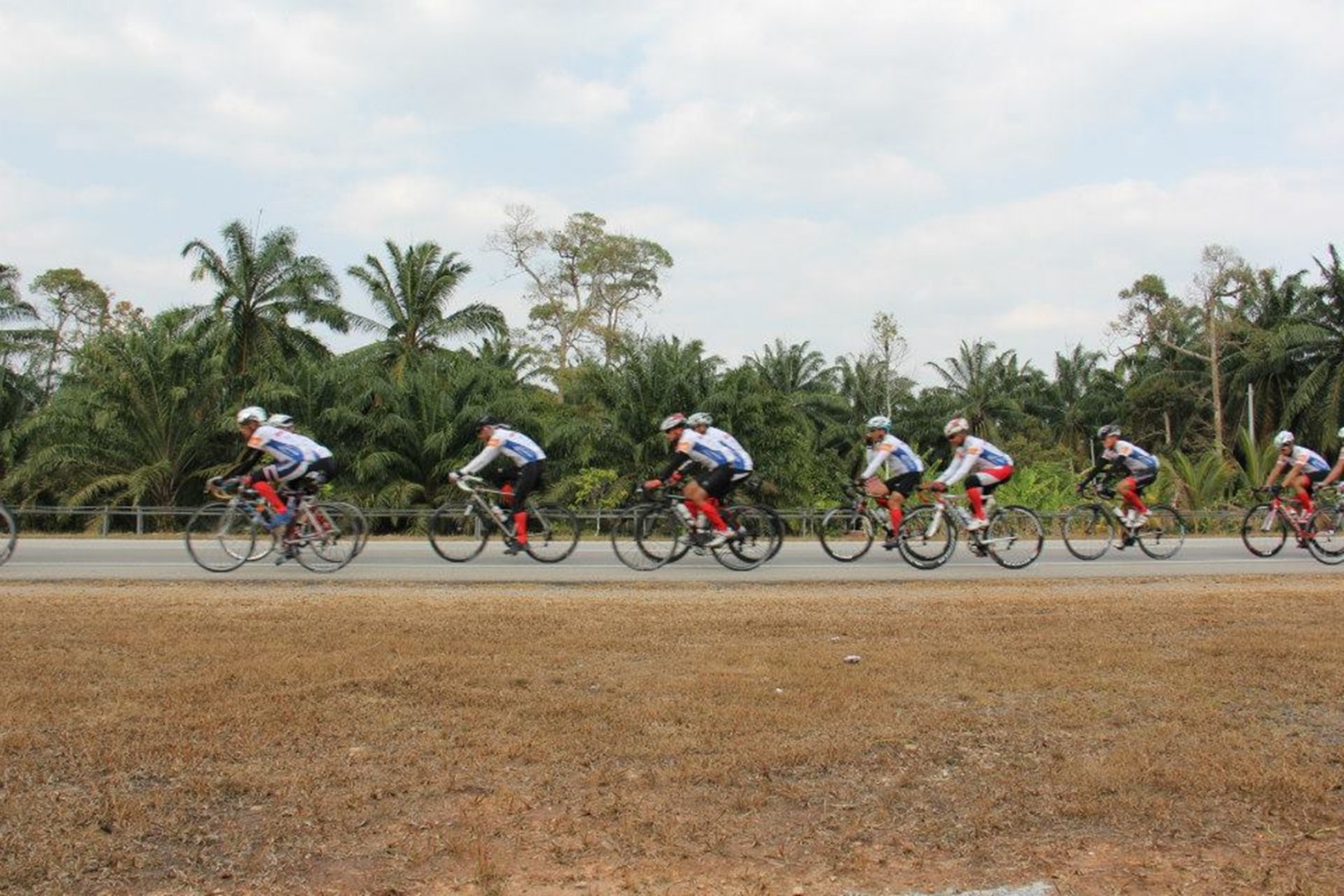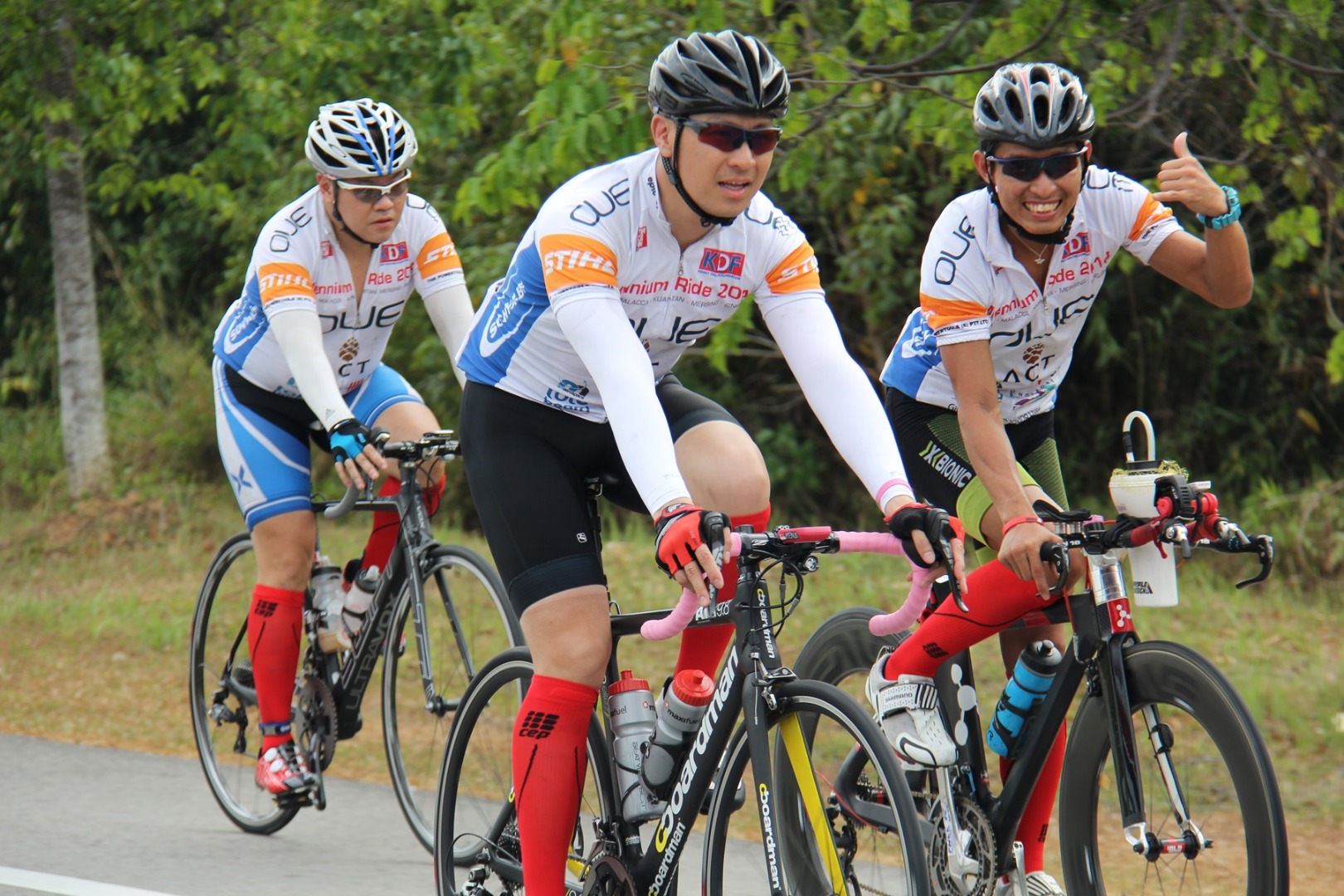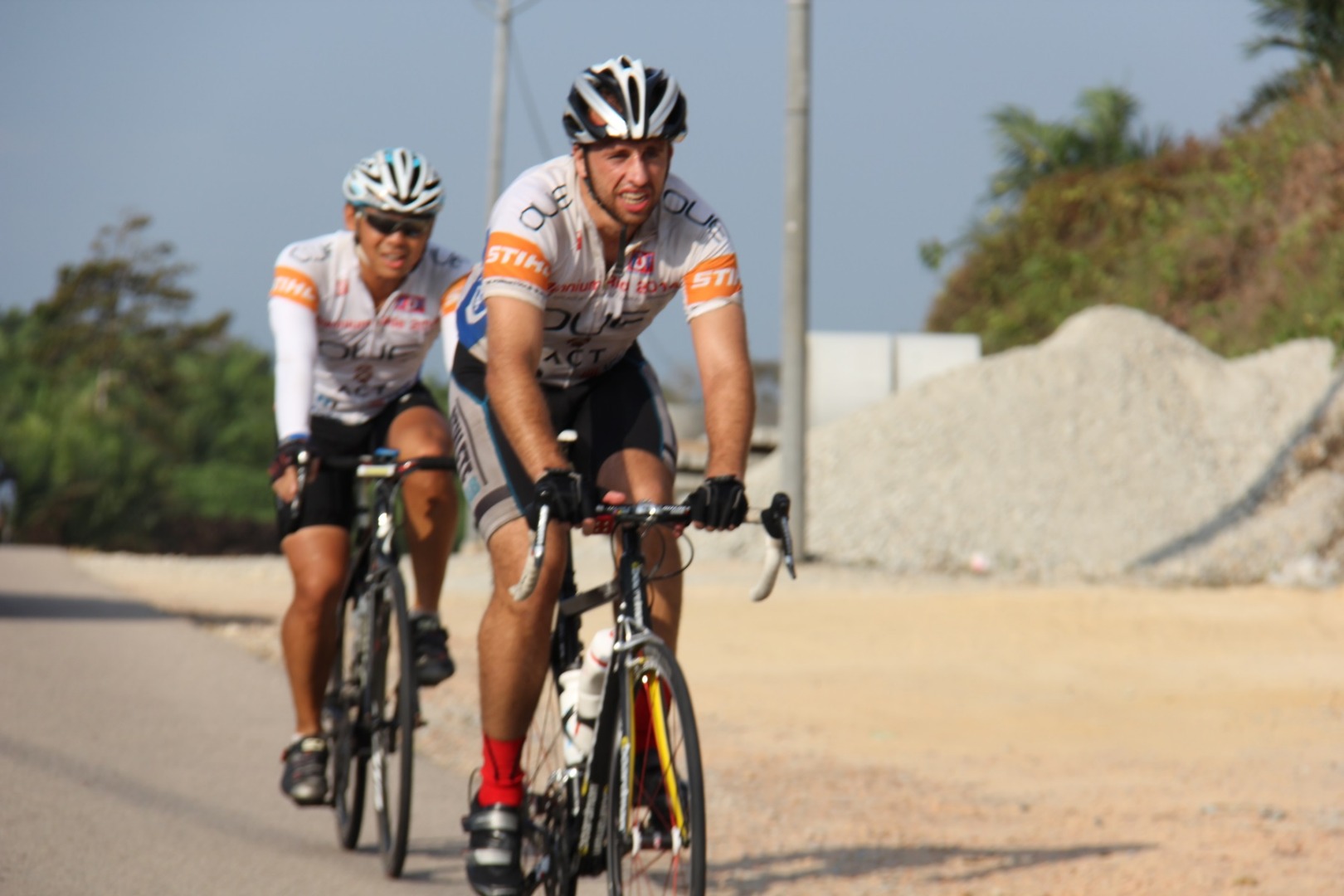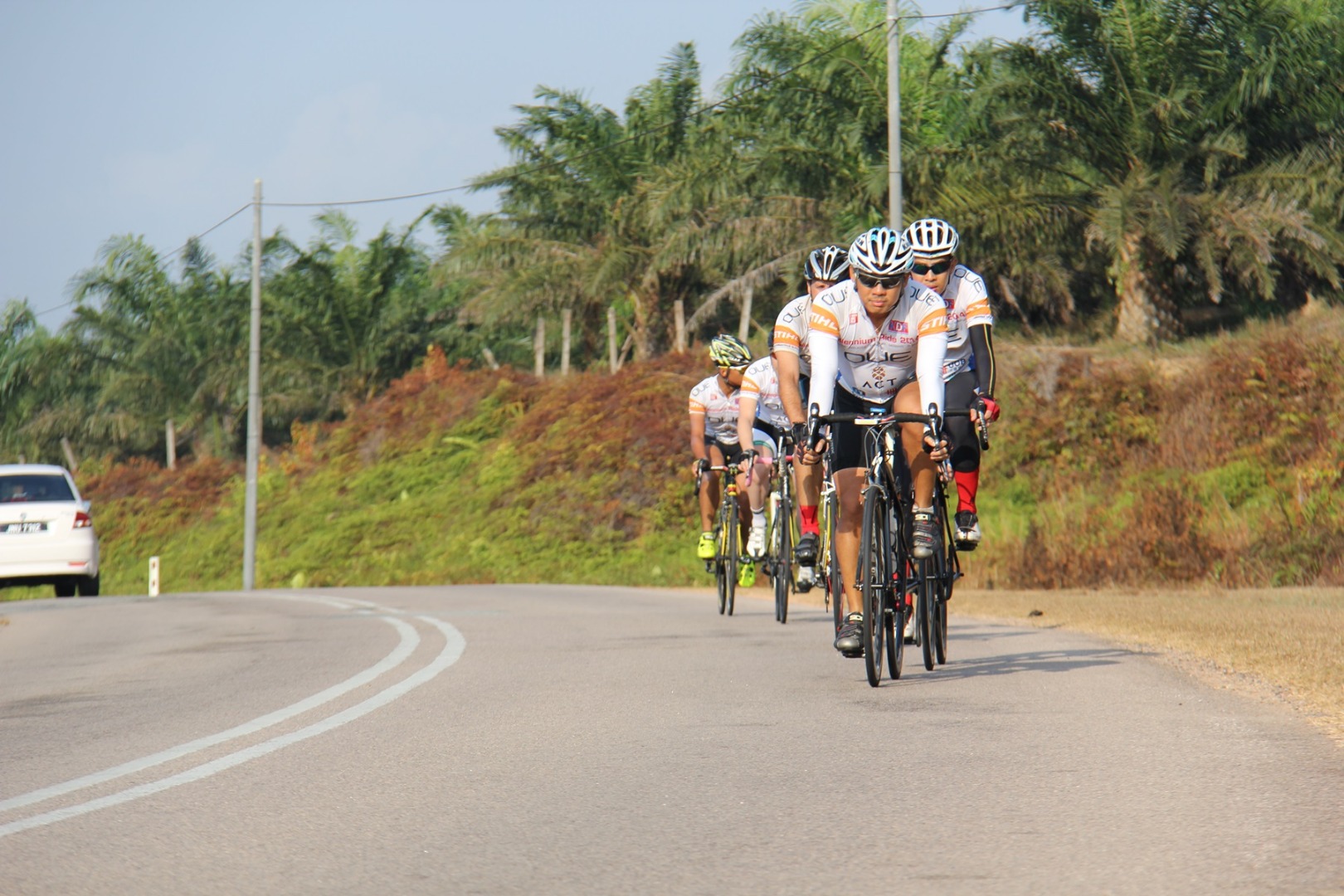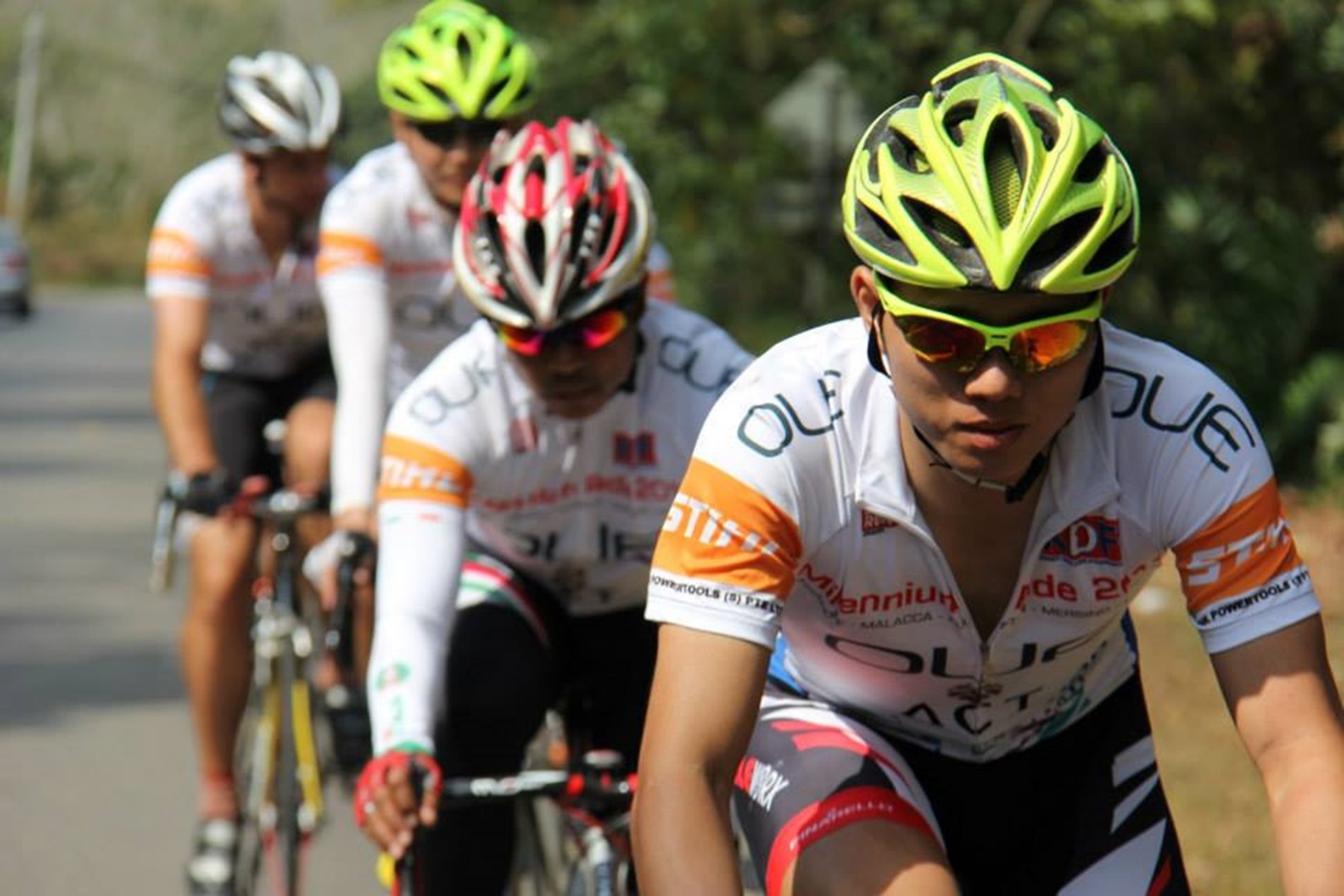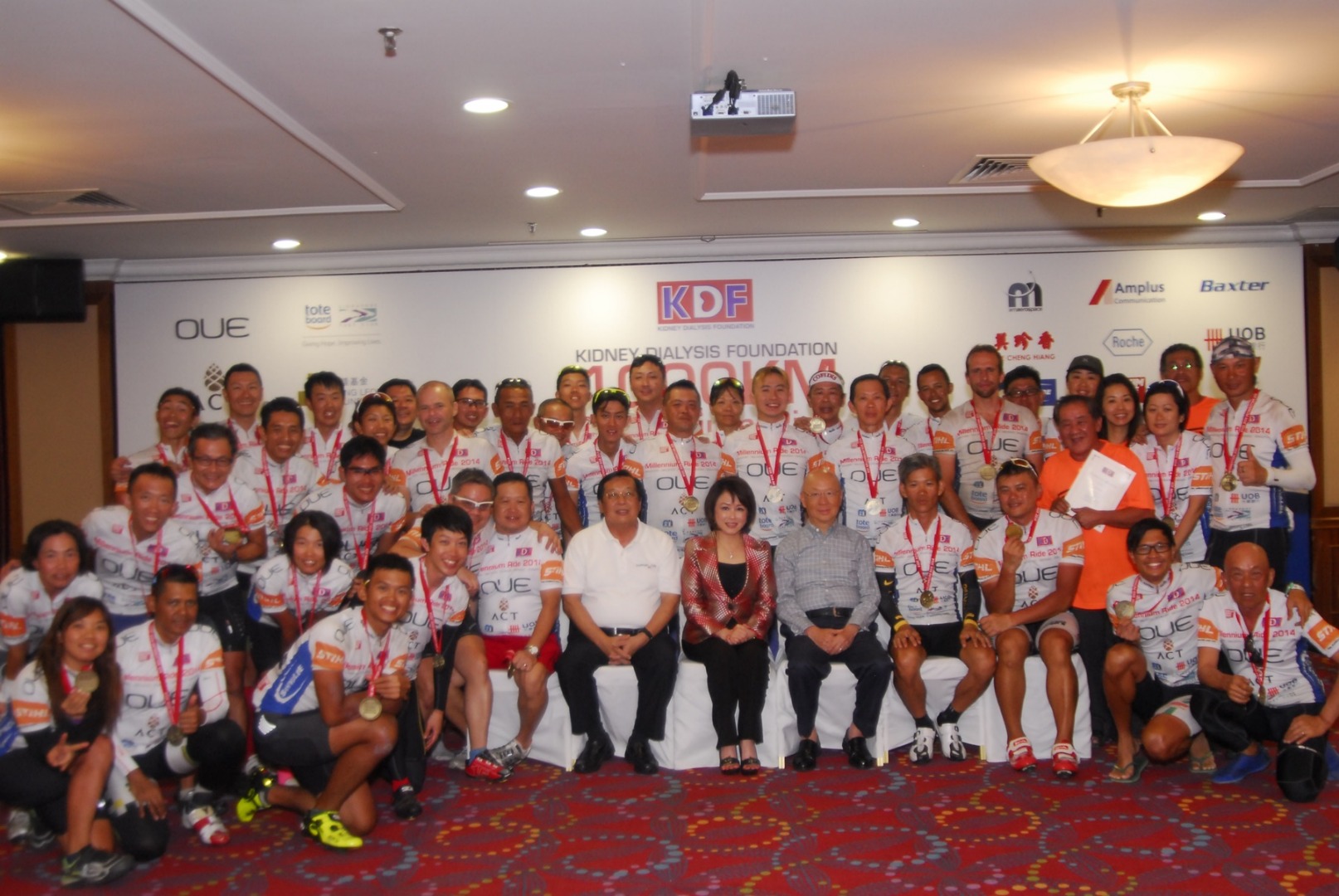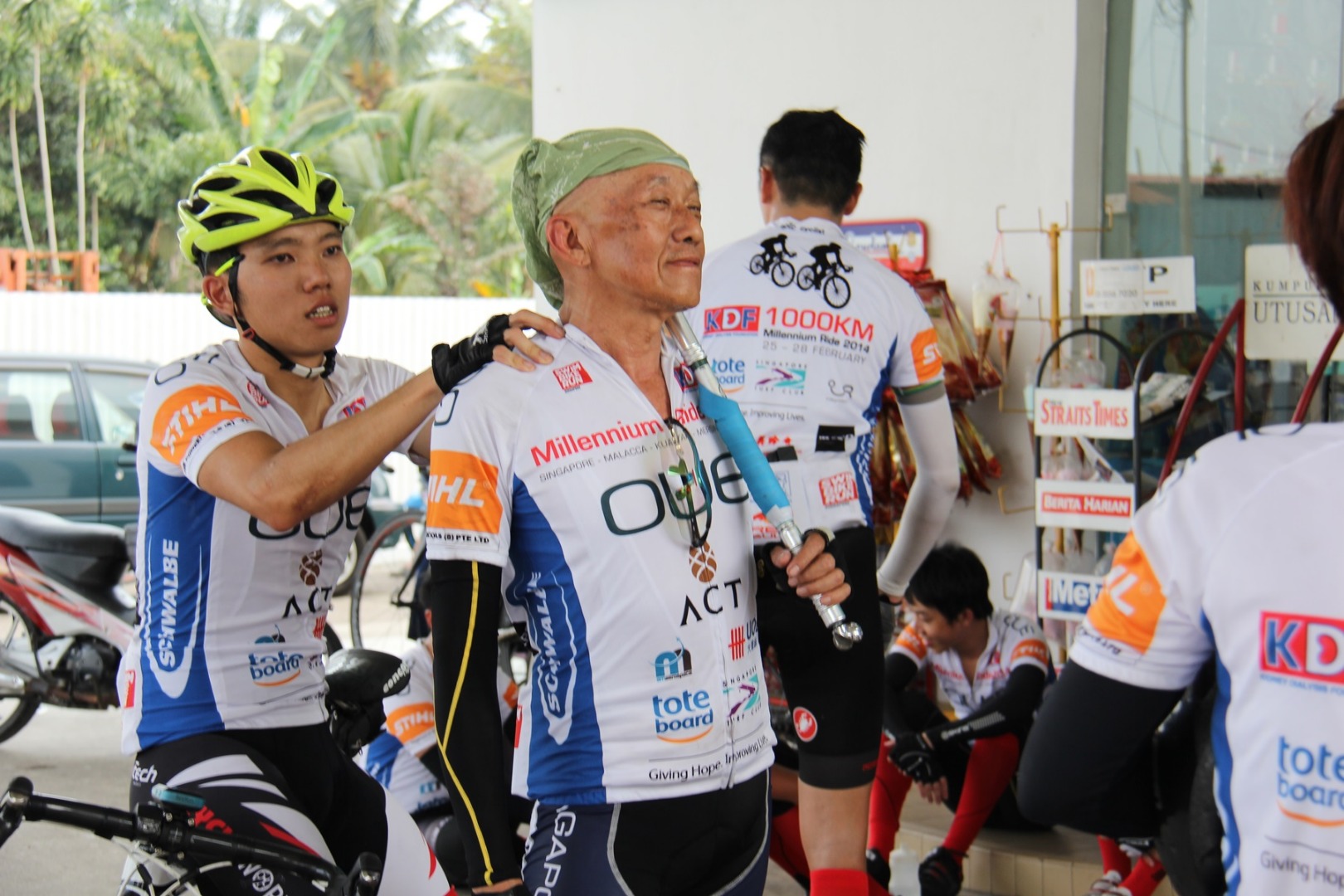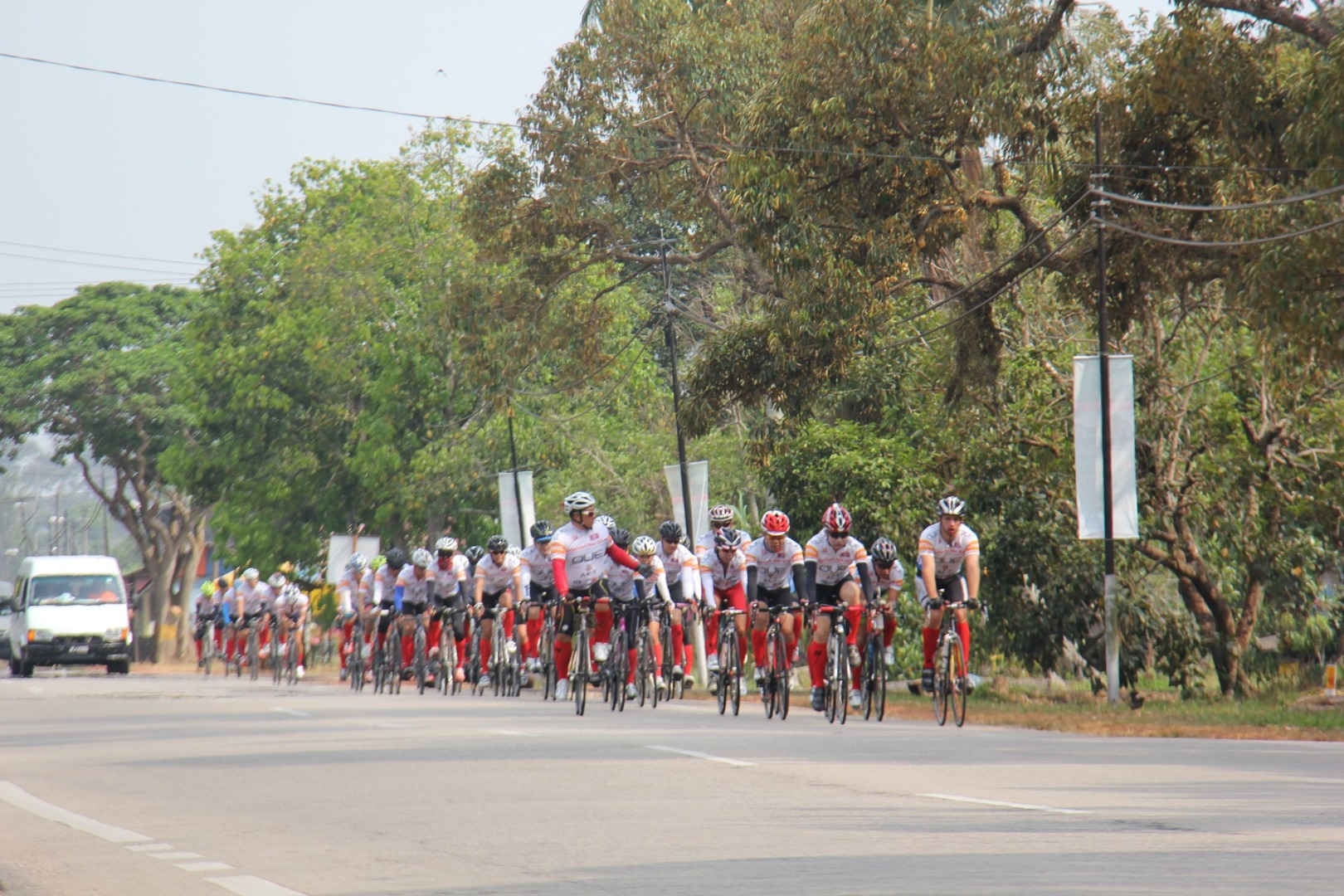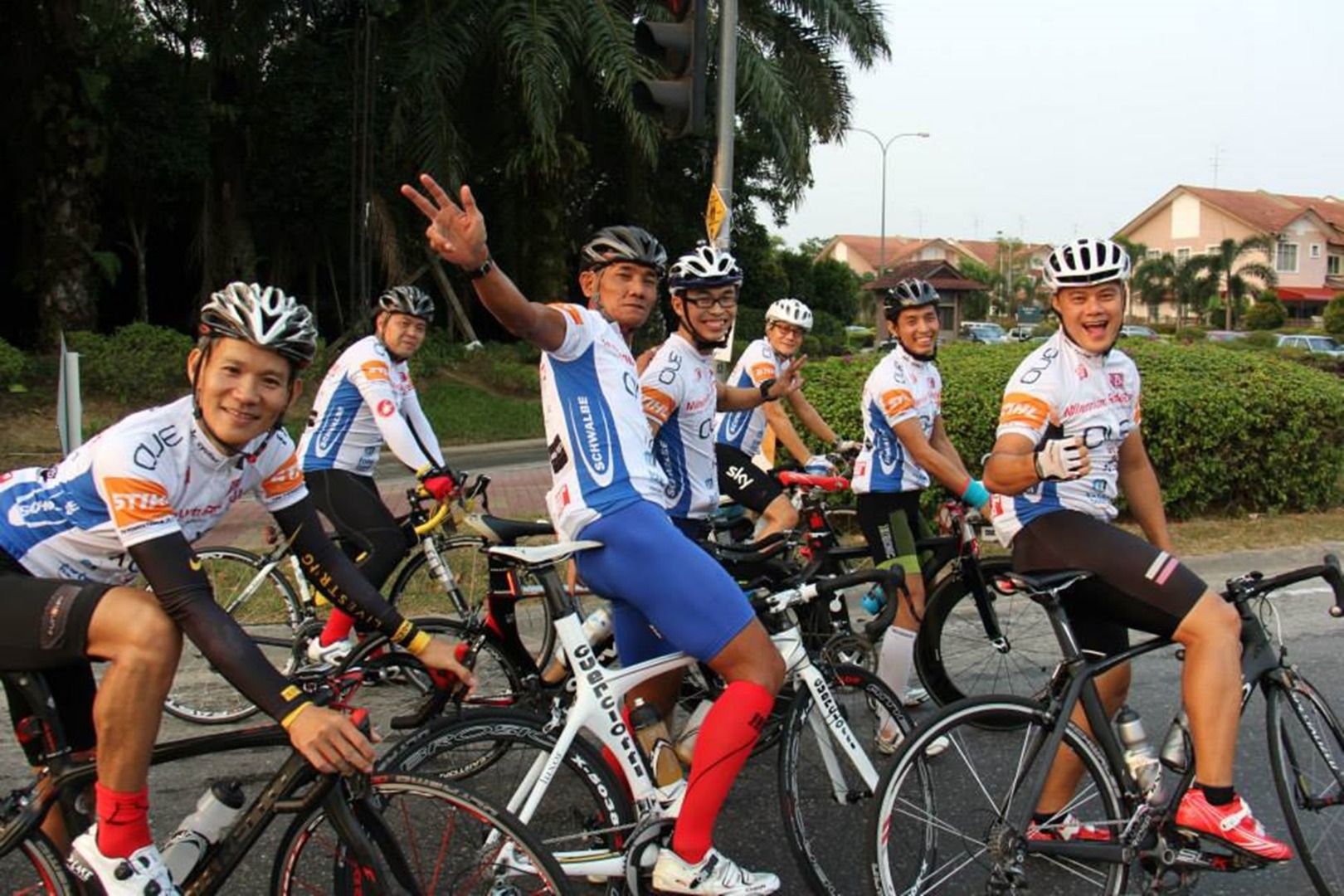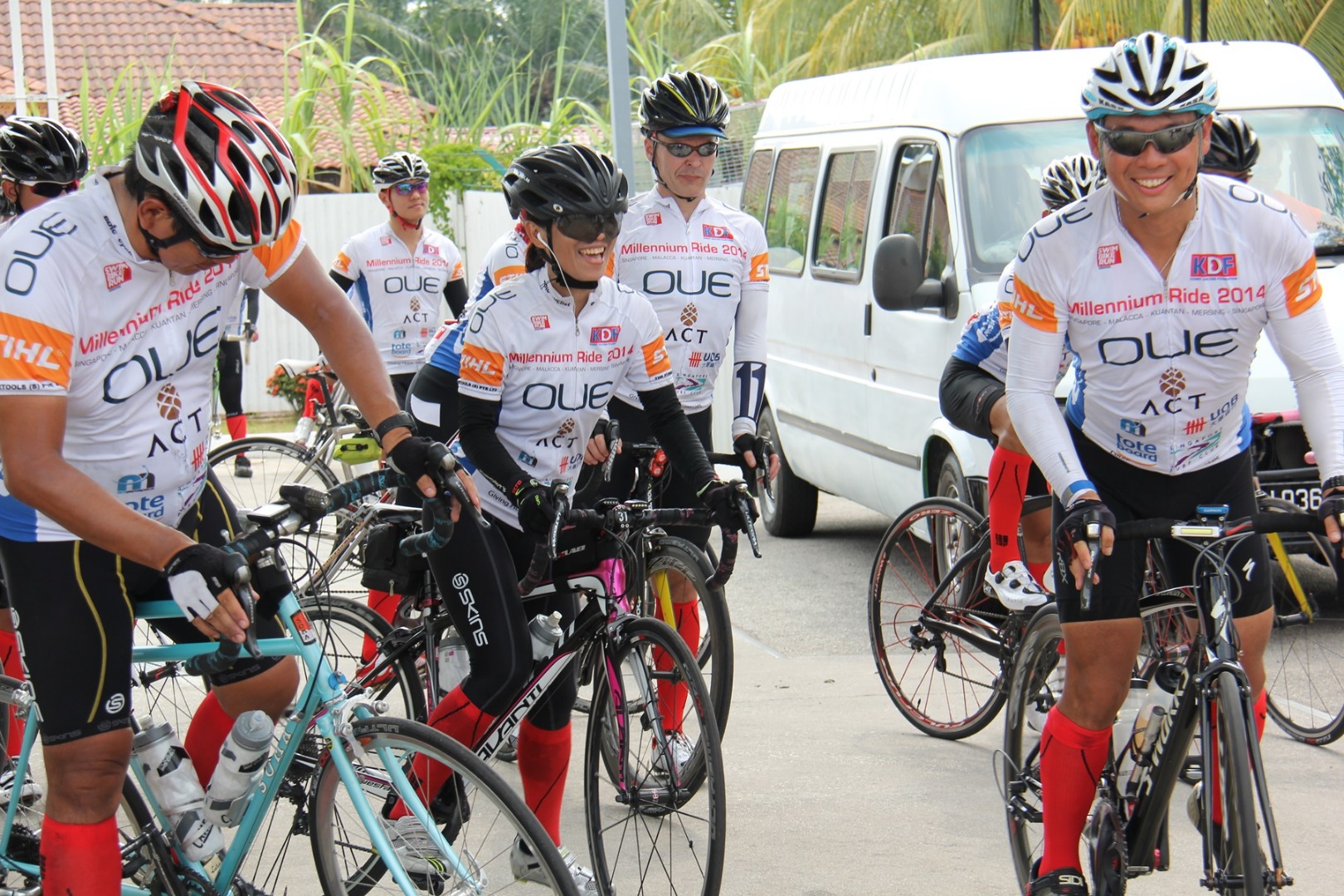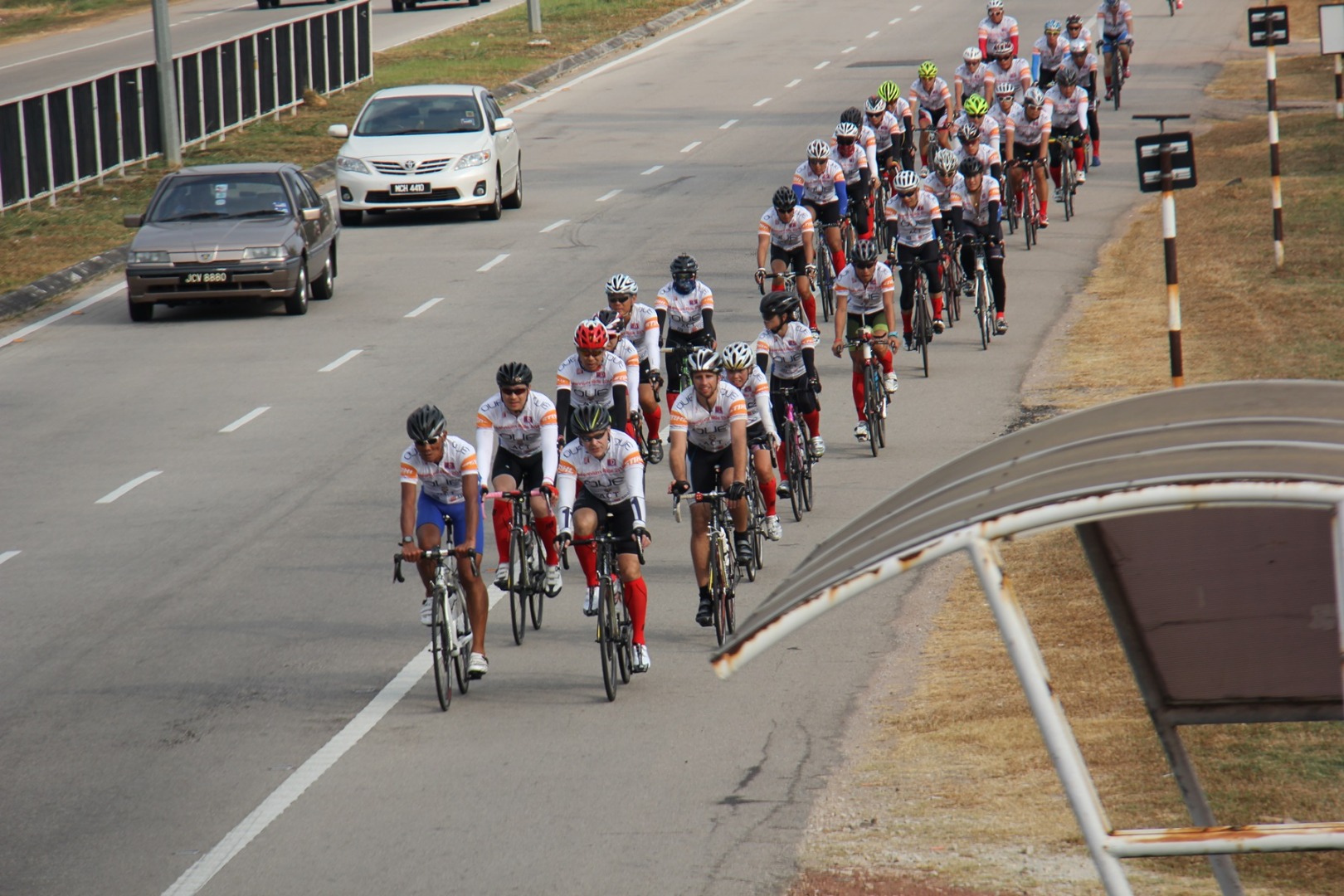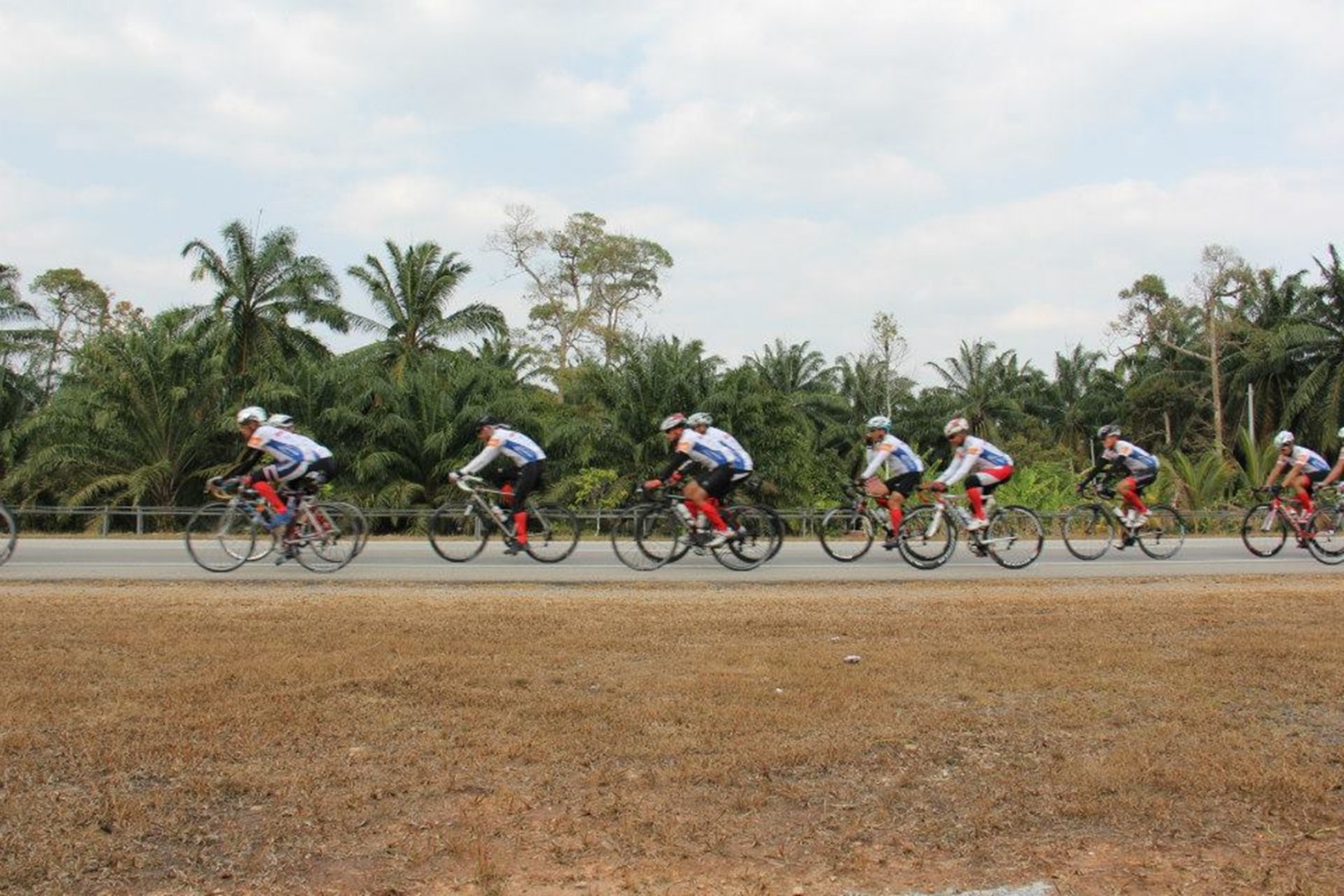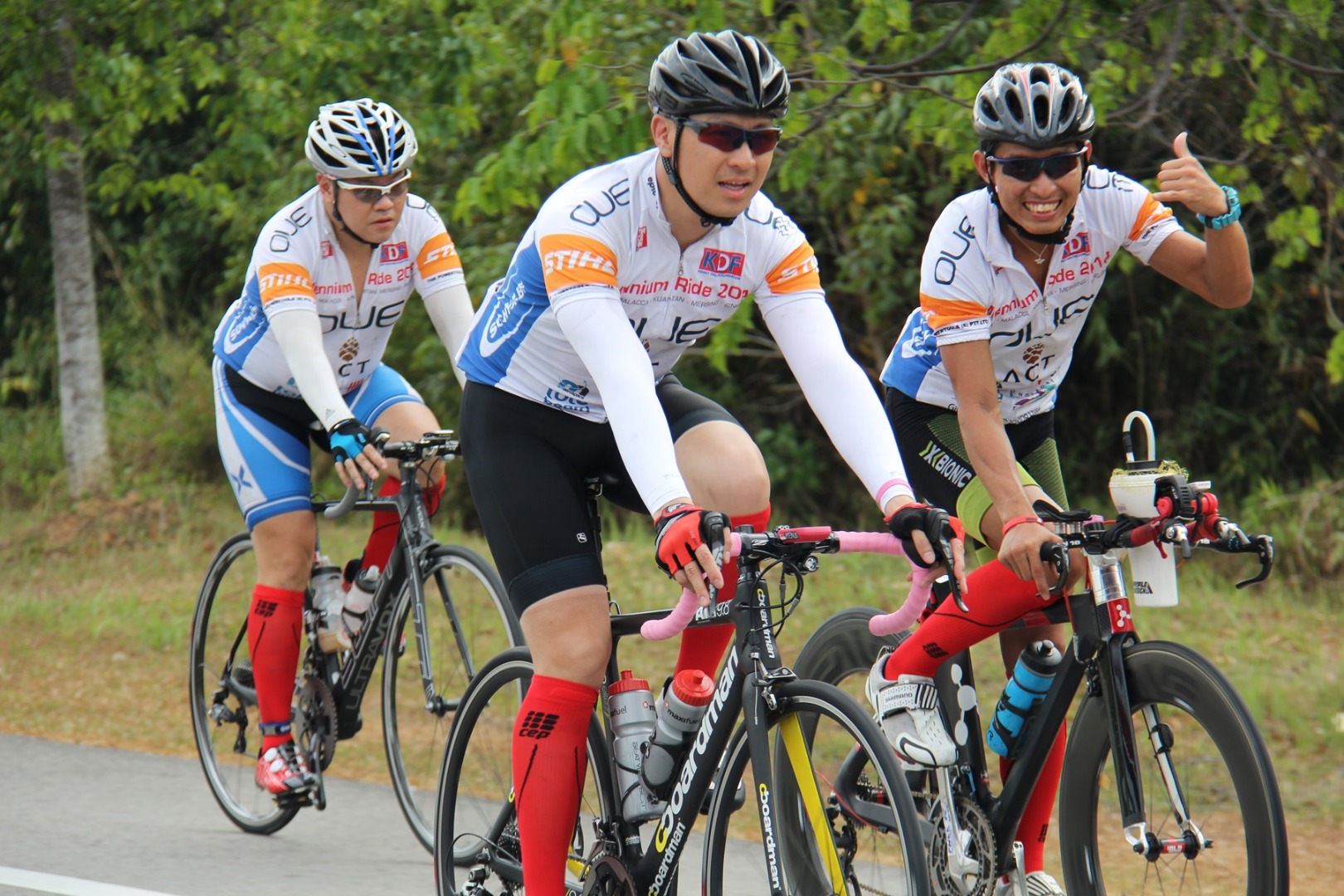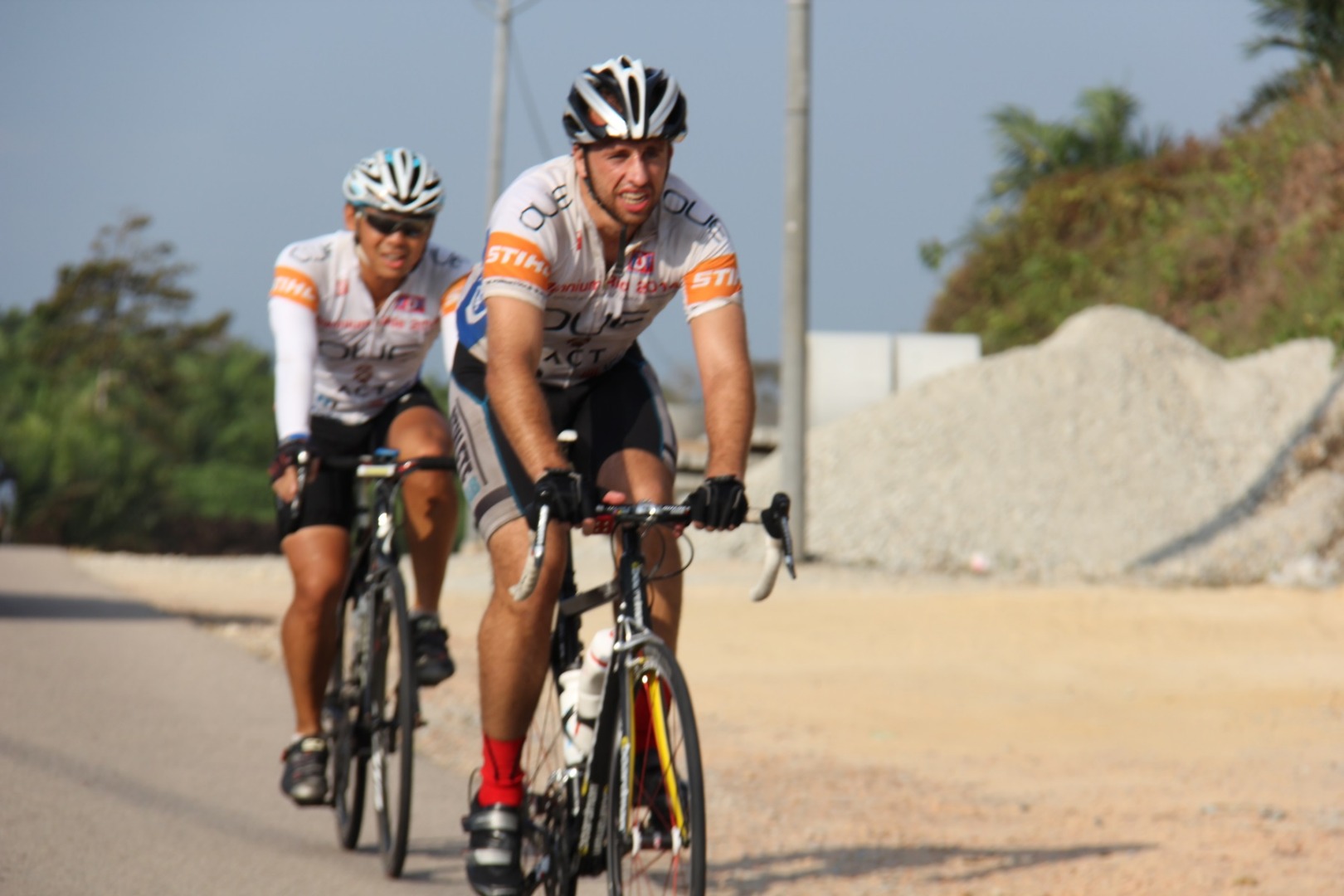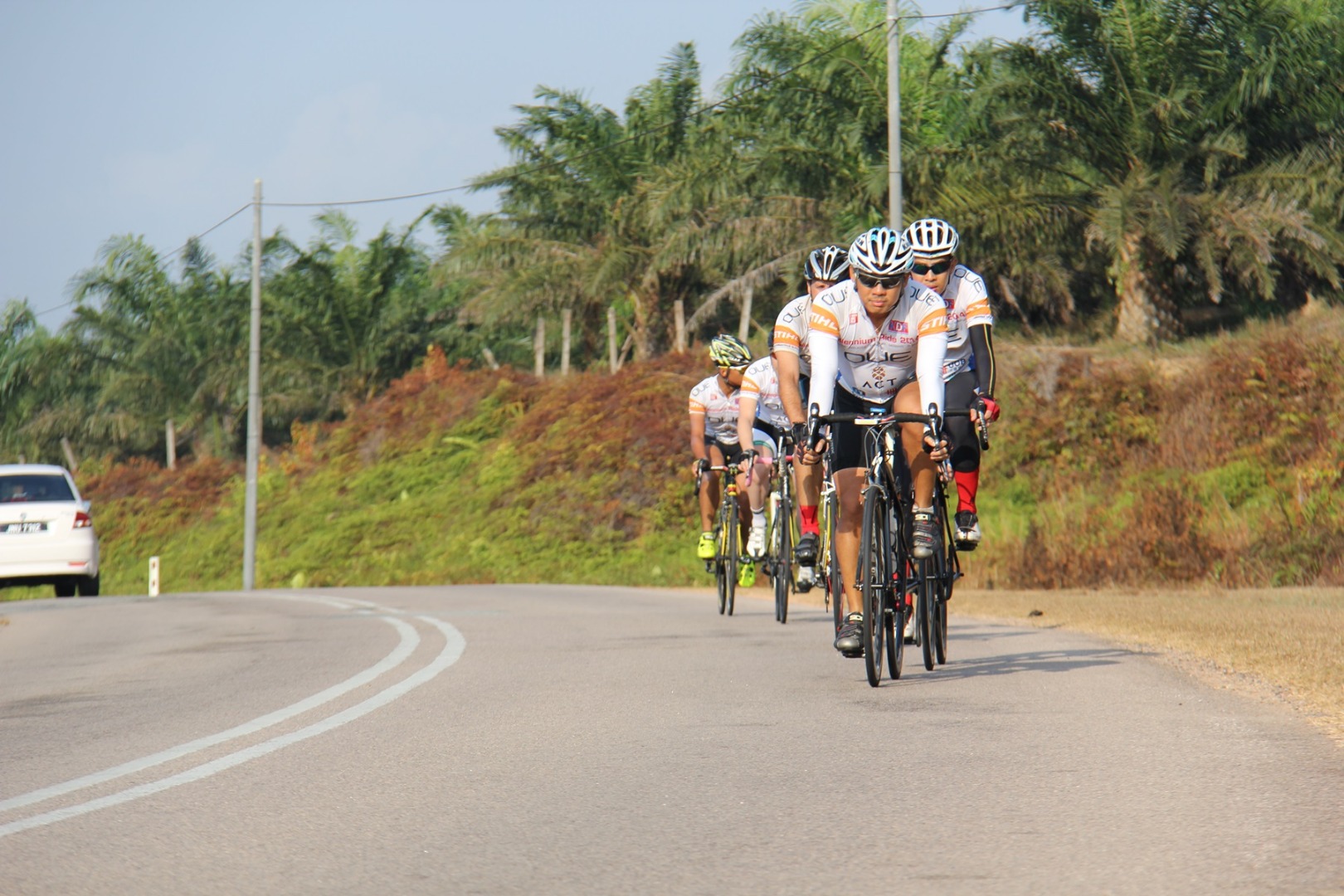 KDF is proud to have organised our inaugural 1,000KM charity endurance ride from 25 - 28 February 2014 in partnership with local cycling group, Epic Cyclist.
From February 25th to 28th, the KDF Millennium Ride 2014 saw 45 cyclists whisking through various cities in Malaysia, stopping over at Malacca, Kuantan and Mersing. Covering distances of more than 200km daily and only stopping briefly for meals and water breaks, the 1,000KM ride was successfully completed in four days.
Cyclists who completed the 1,000KM round trip (Singapore-Malacca-Kuantan-Mersing-Singapore) would tell you that it is definitely not for the weak-willed. In a bid to raise funds for needy dialysis patients at KDF, participating cyclists braved scorching temperatures, pitch dark roads, thick haze and hilly terrain, on top of physical and mental strain to complete this arduous but immensely meaningful journey.
A total of about $227,000 in cash donations was raised from the ride, with other donors supporting the ride throughin-kind donations of bicycle tyres and compression socks. Aside from challenging the 1000km journey, cyclists also appealed to their family, friends and colleagues for donations, and through their efforts,$63,511 was raised by the cyclists themselves.
KDF would like to thank all who have helped us in this journey. The KDF Millennium Ride 2014 would not have been successful without support from the cyclists, support crew, donors and everyone who had encouraged us or the cyclists along the way.