1,000KM In Aid of Low-Income and Needy Dialysis Patients
Notice: In view of COVID-19, we have decided to postpone the event to a later date.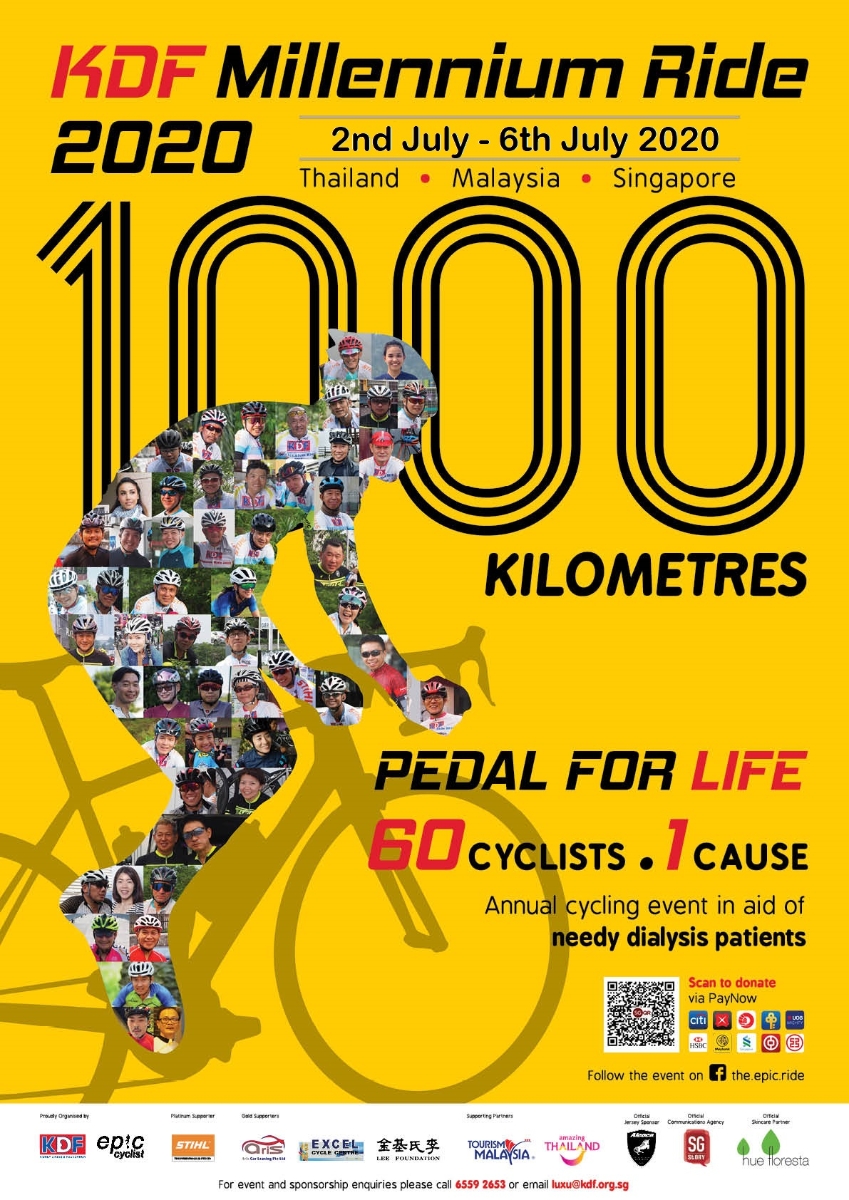 Into its 7th year, the KDF Millennium Ride 2020 will take place in Singapore this year.
60 local and foreign cyclists from the EPIC Cyclist group will be embarking on this 400KM ride, in a bid to raise $350,000 for low-income dialysis patients at the Kidney Dialysis Foundation.
Show your support by donating to their cause. Your donation will reduce a portion of our patients' dialysis and medication fees, which can cost more than $2000 a month.

For more information regarding the event or your donation, you may contact Mr Triston Siew at 6559 2650 or triston.siew@kdf.org.sg.

* Proceeds from this event will be channelled to KDF General Fund, to subsidise dialysis and medication costs for patients served by KDF and also help defray public education, research and the Foundation's operating expenses