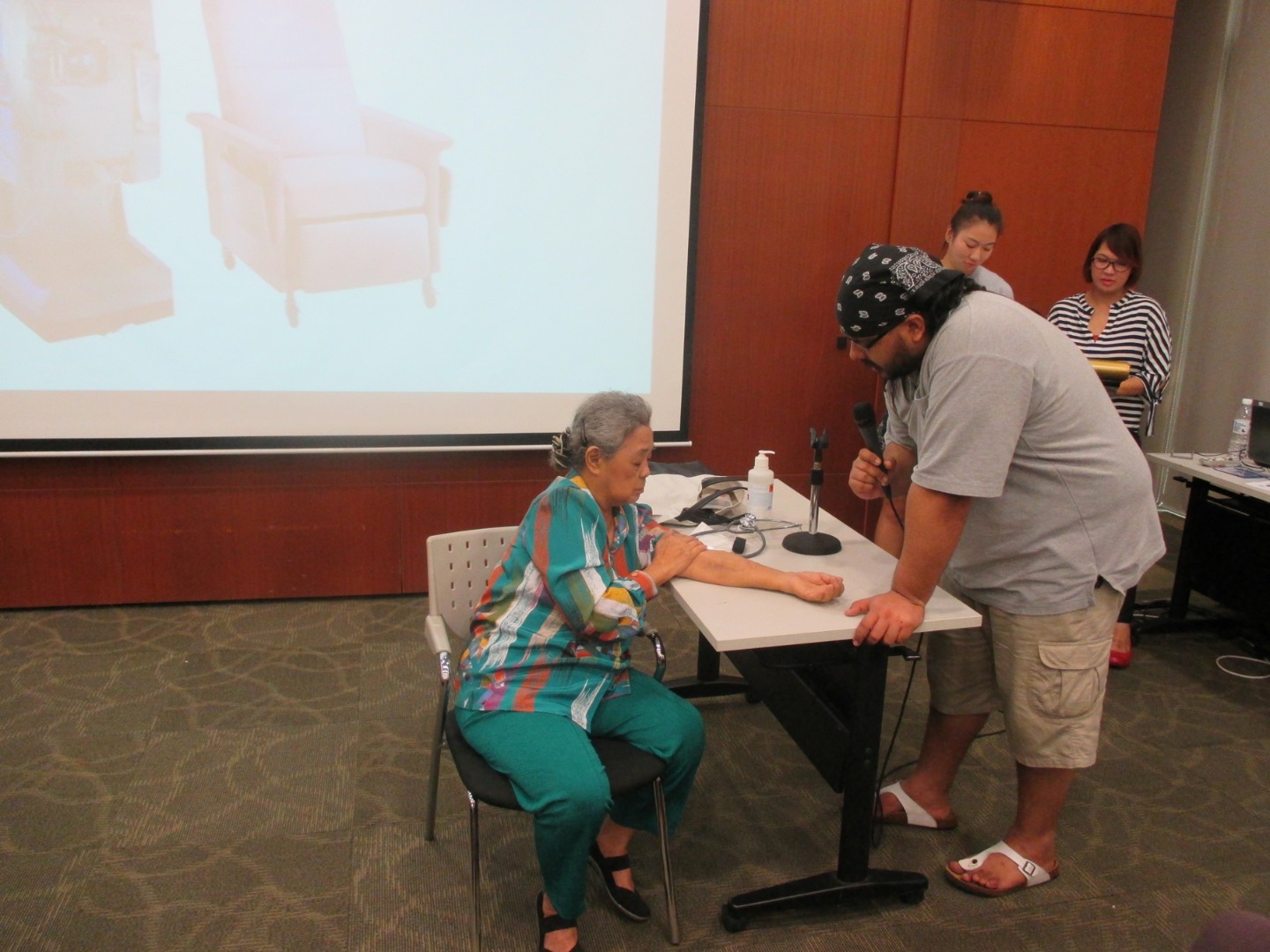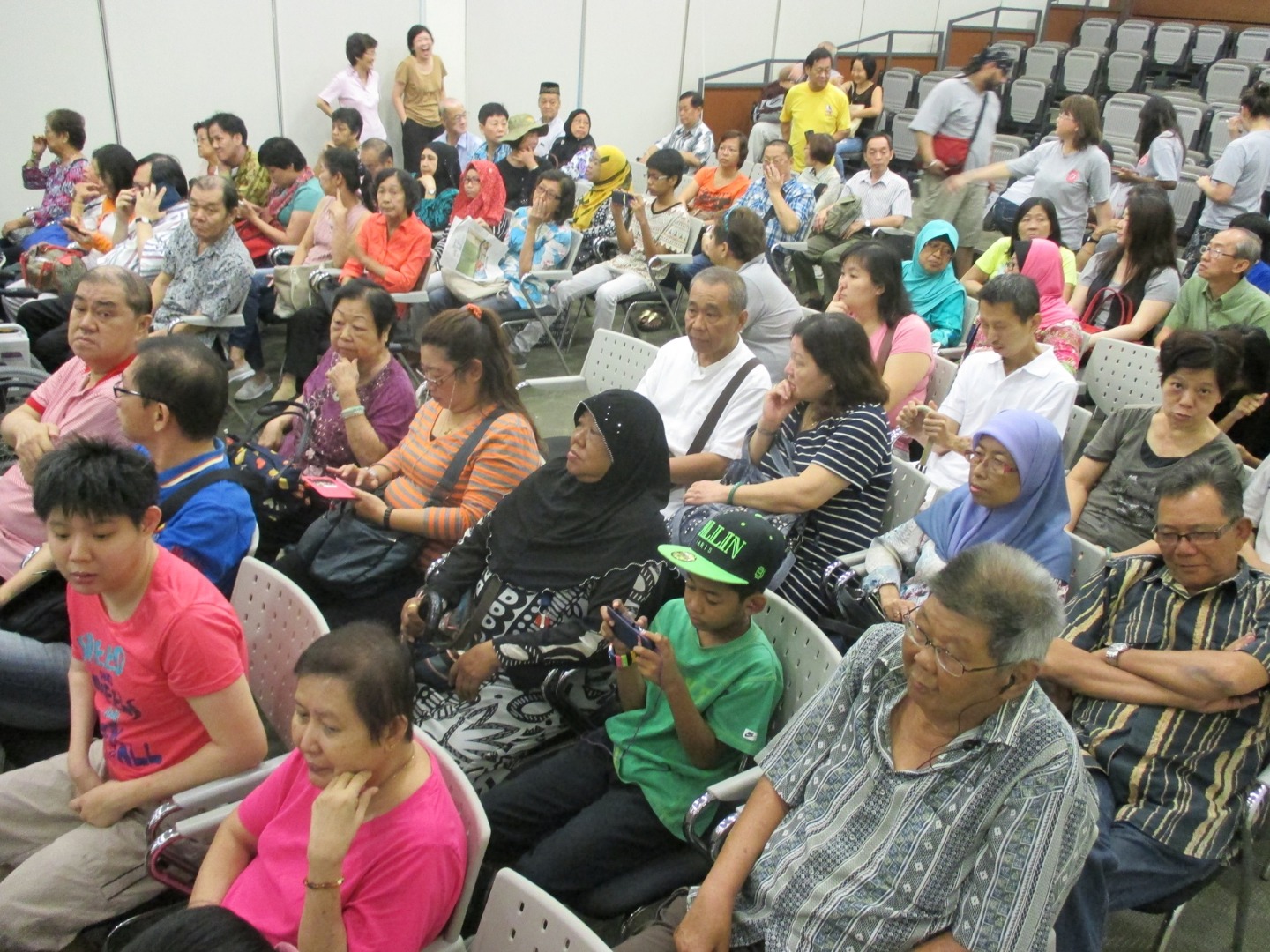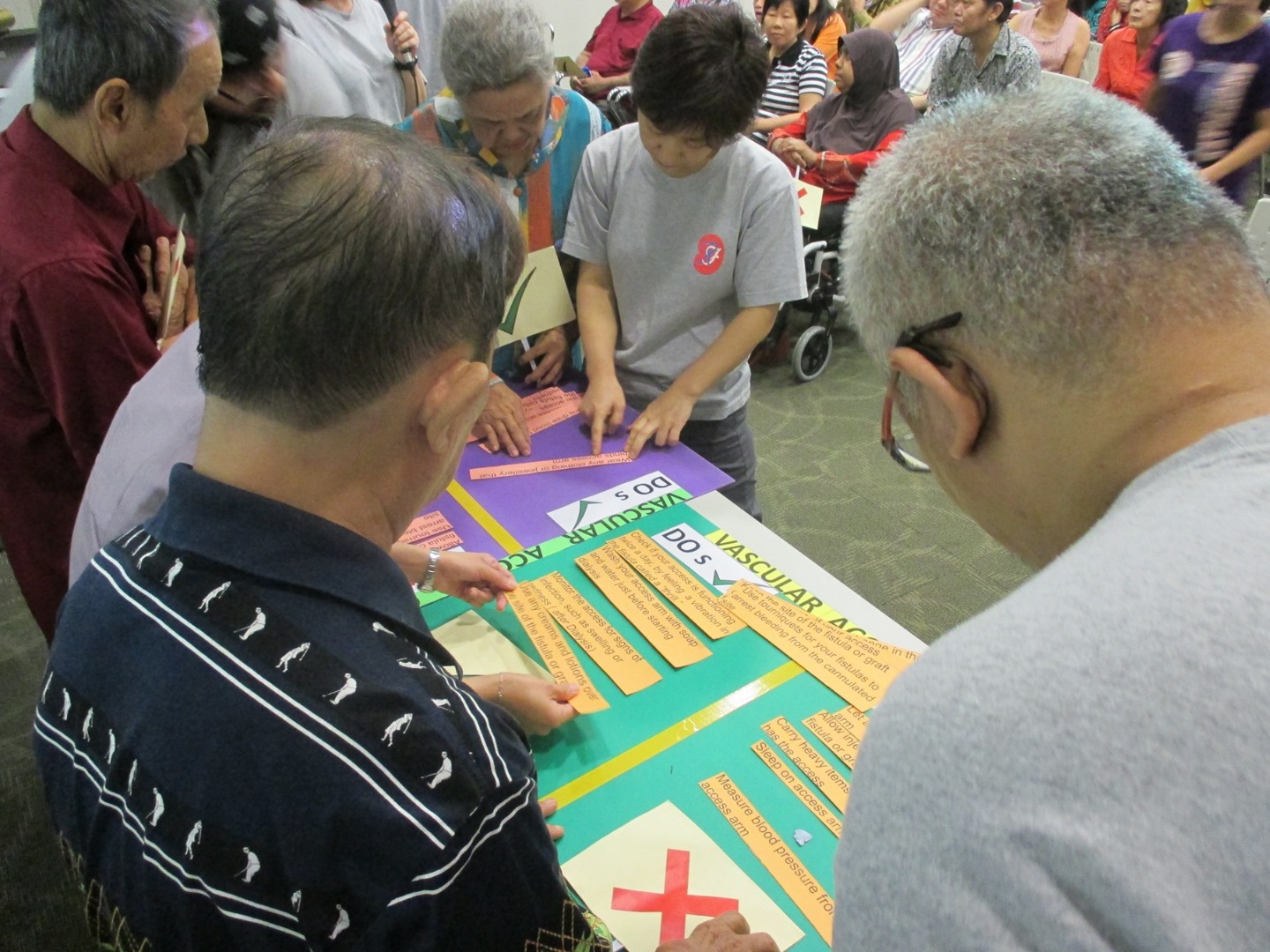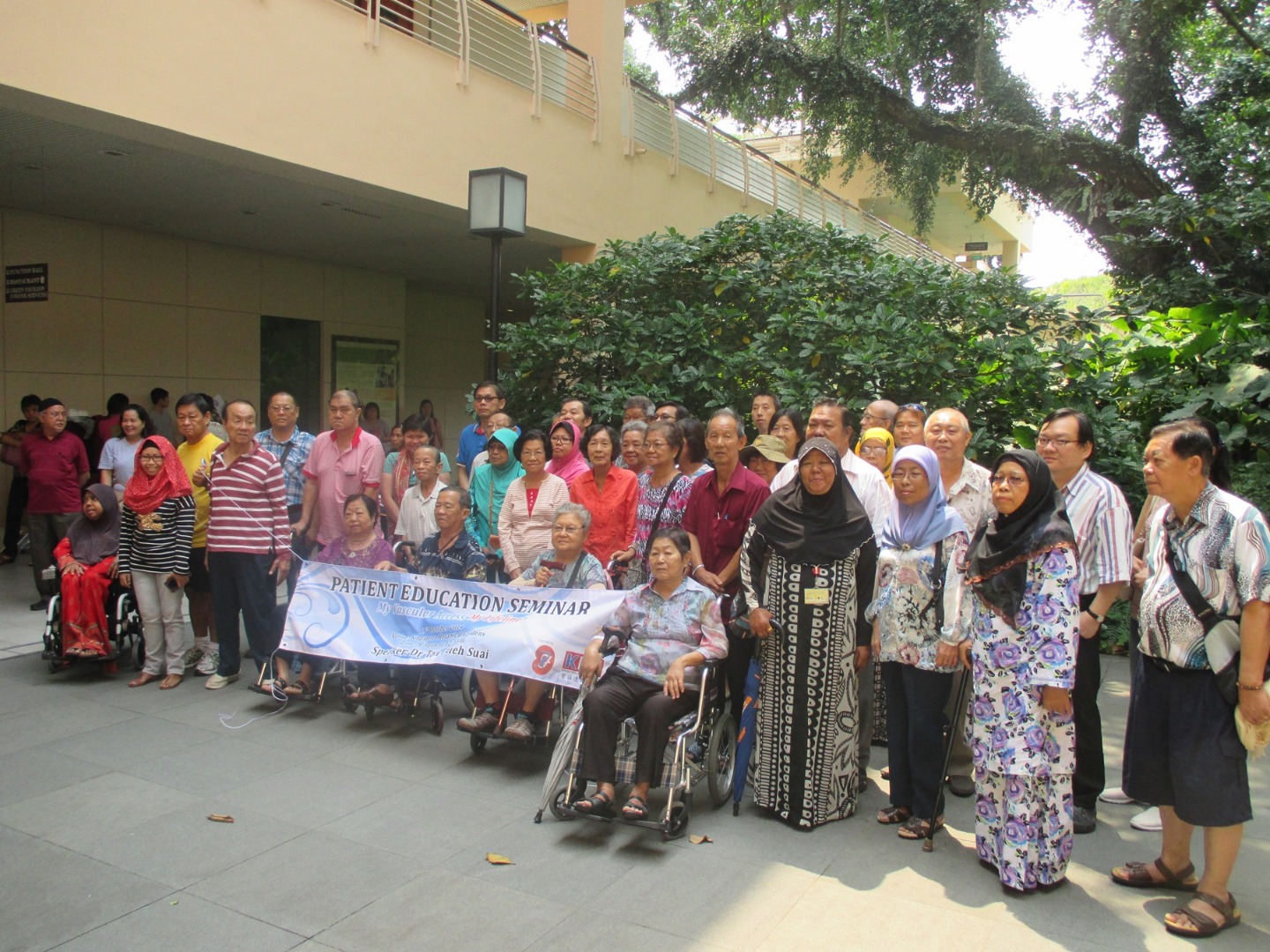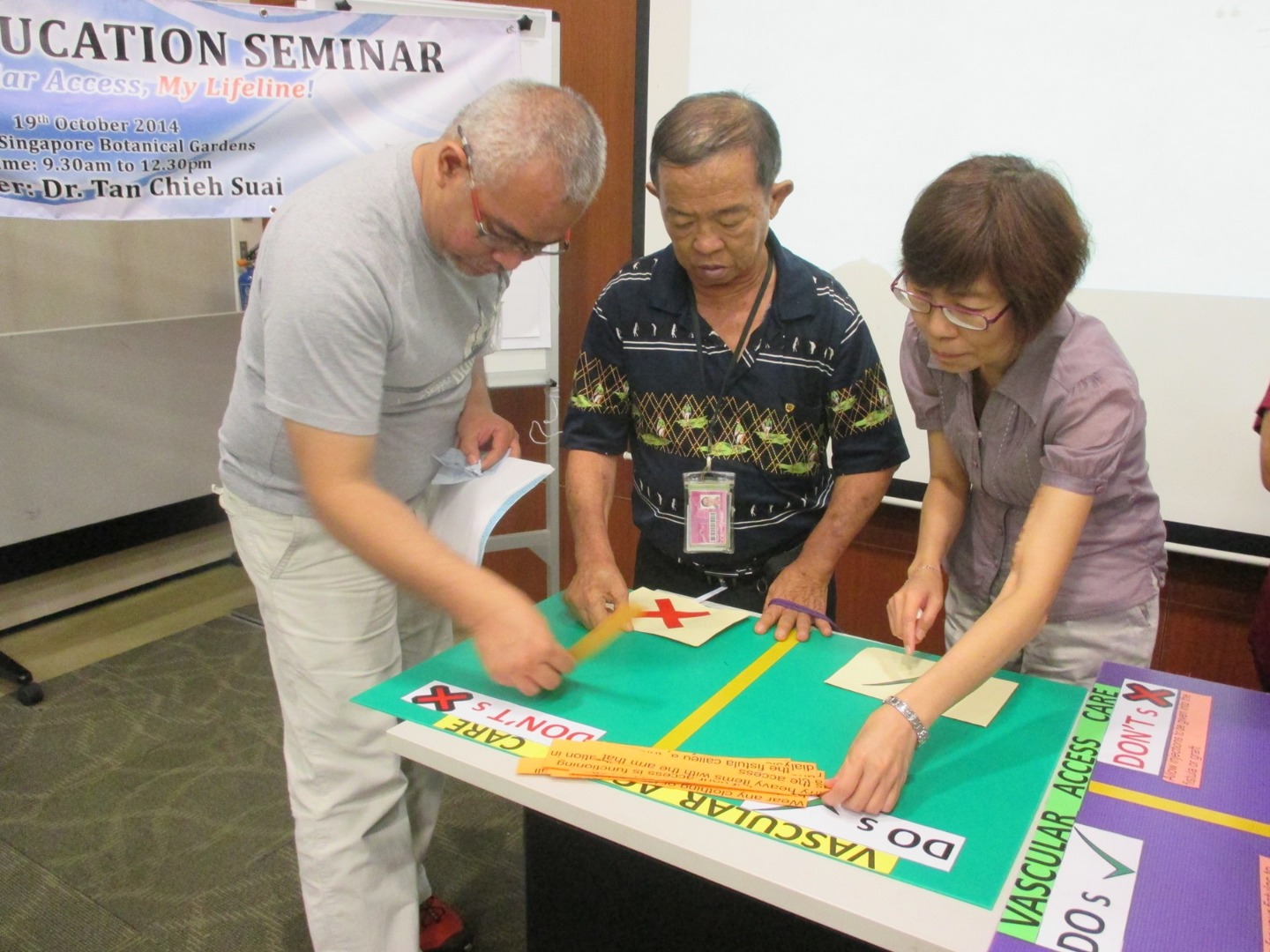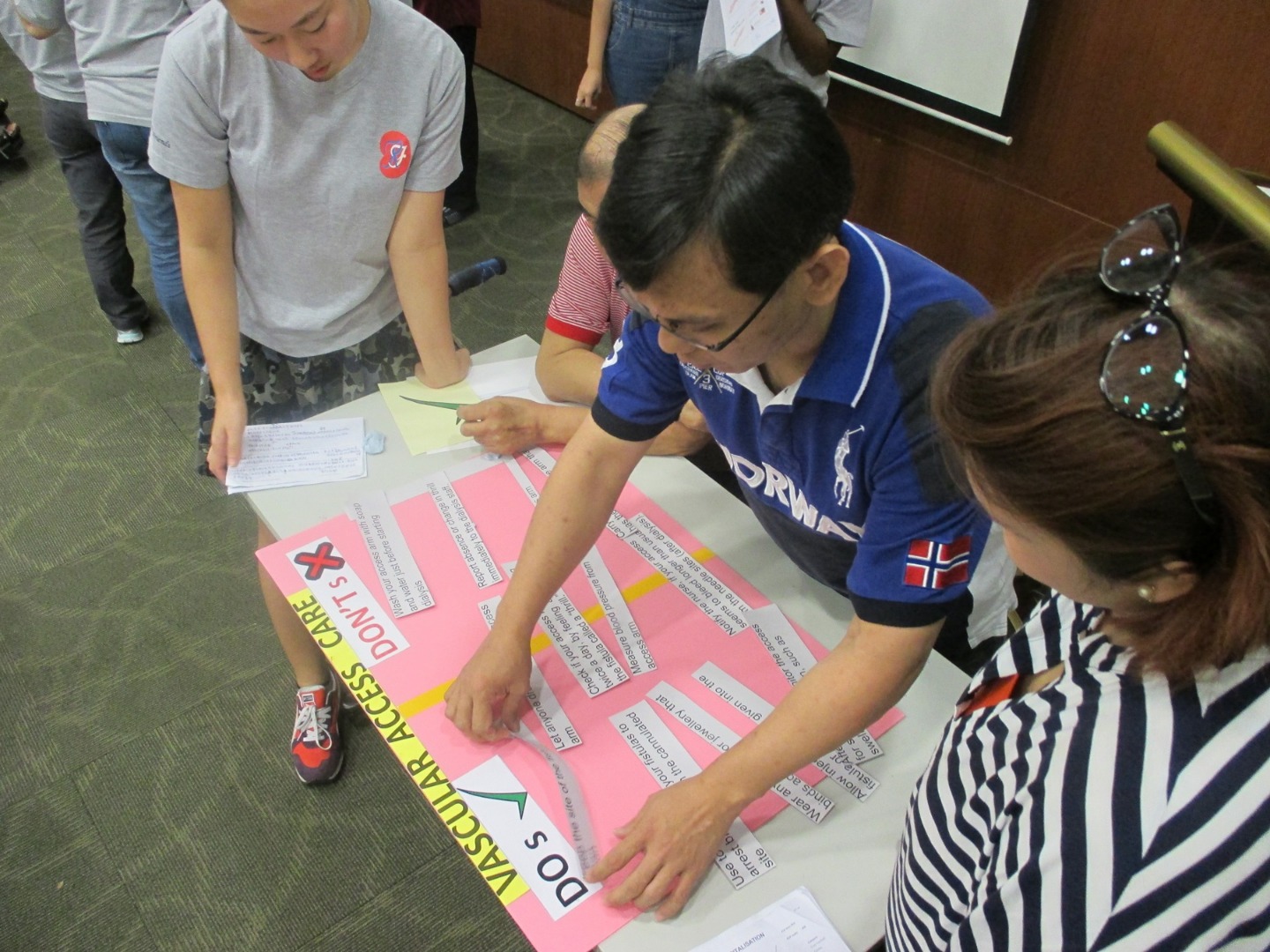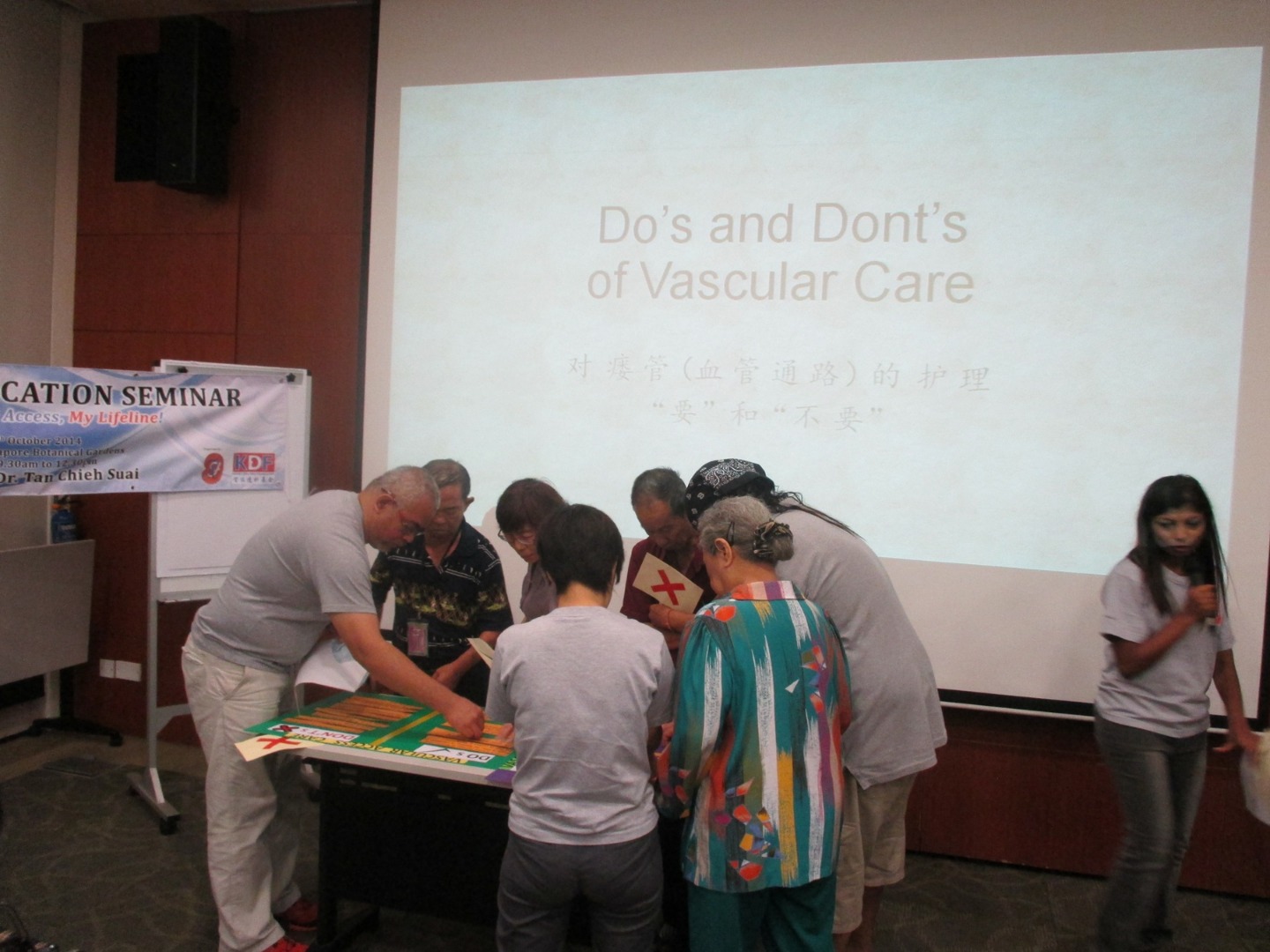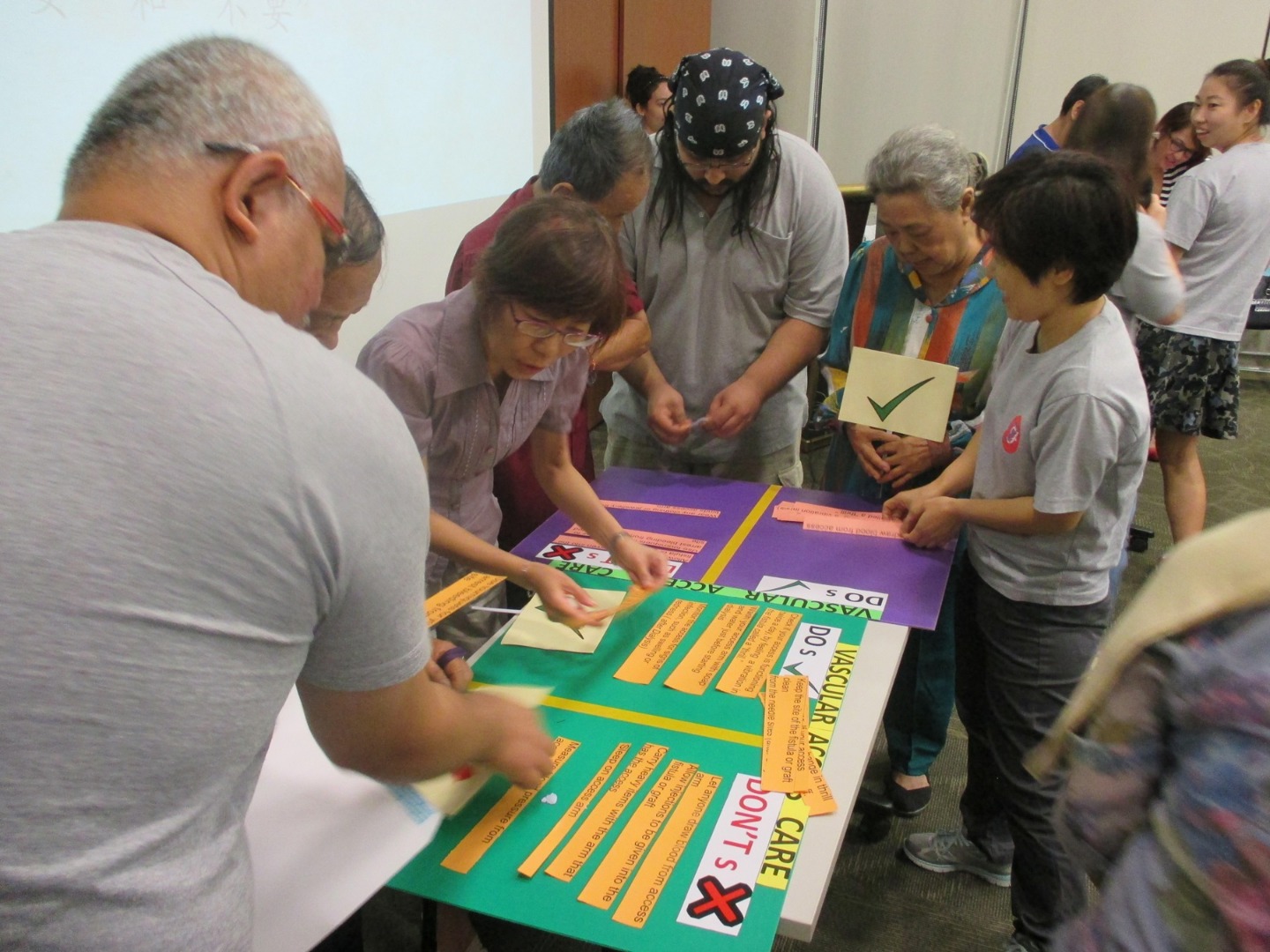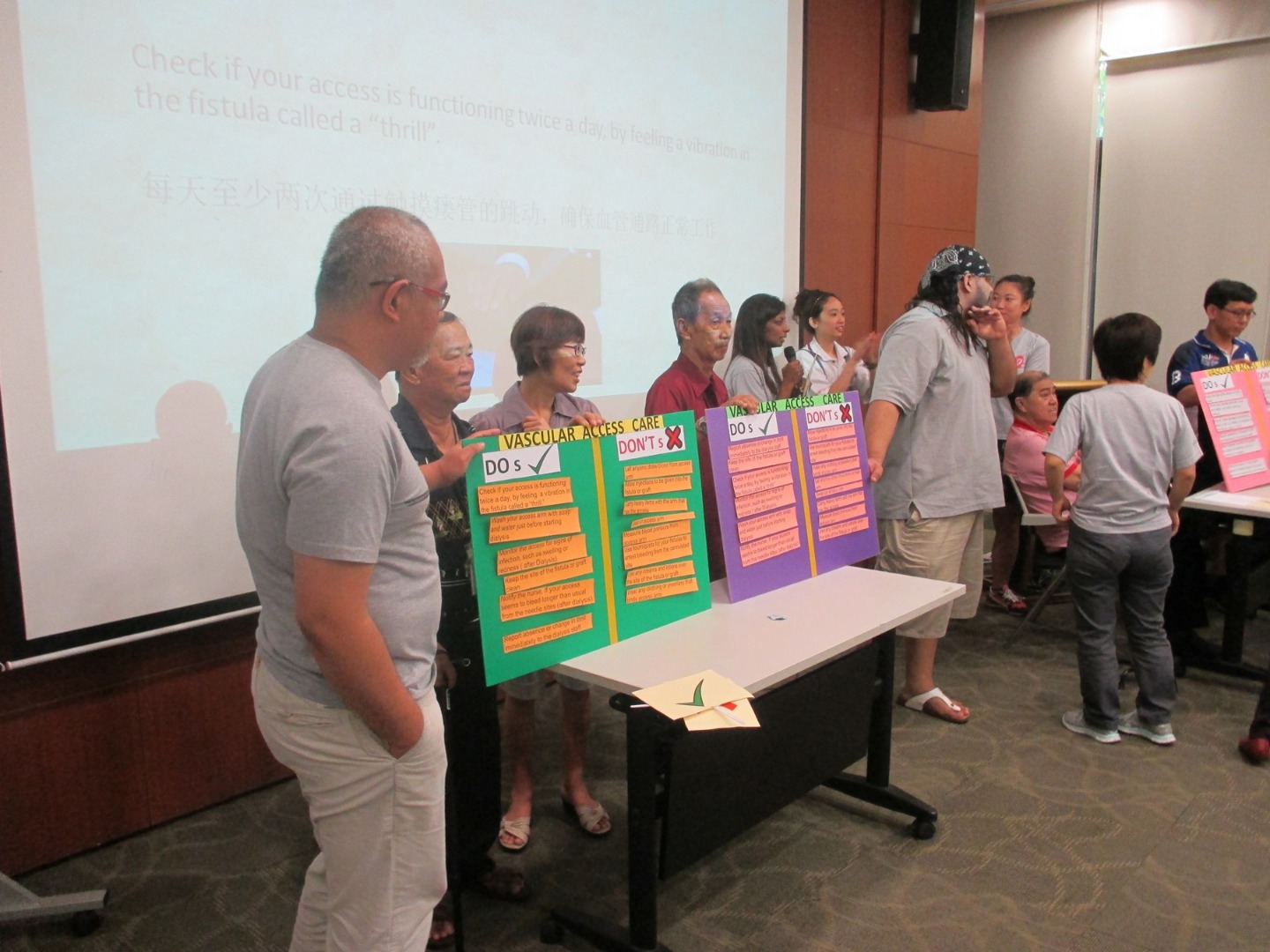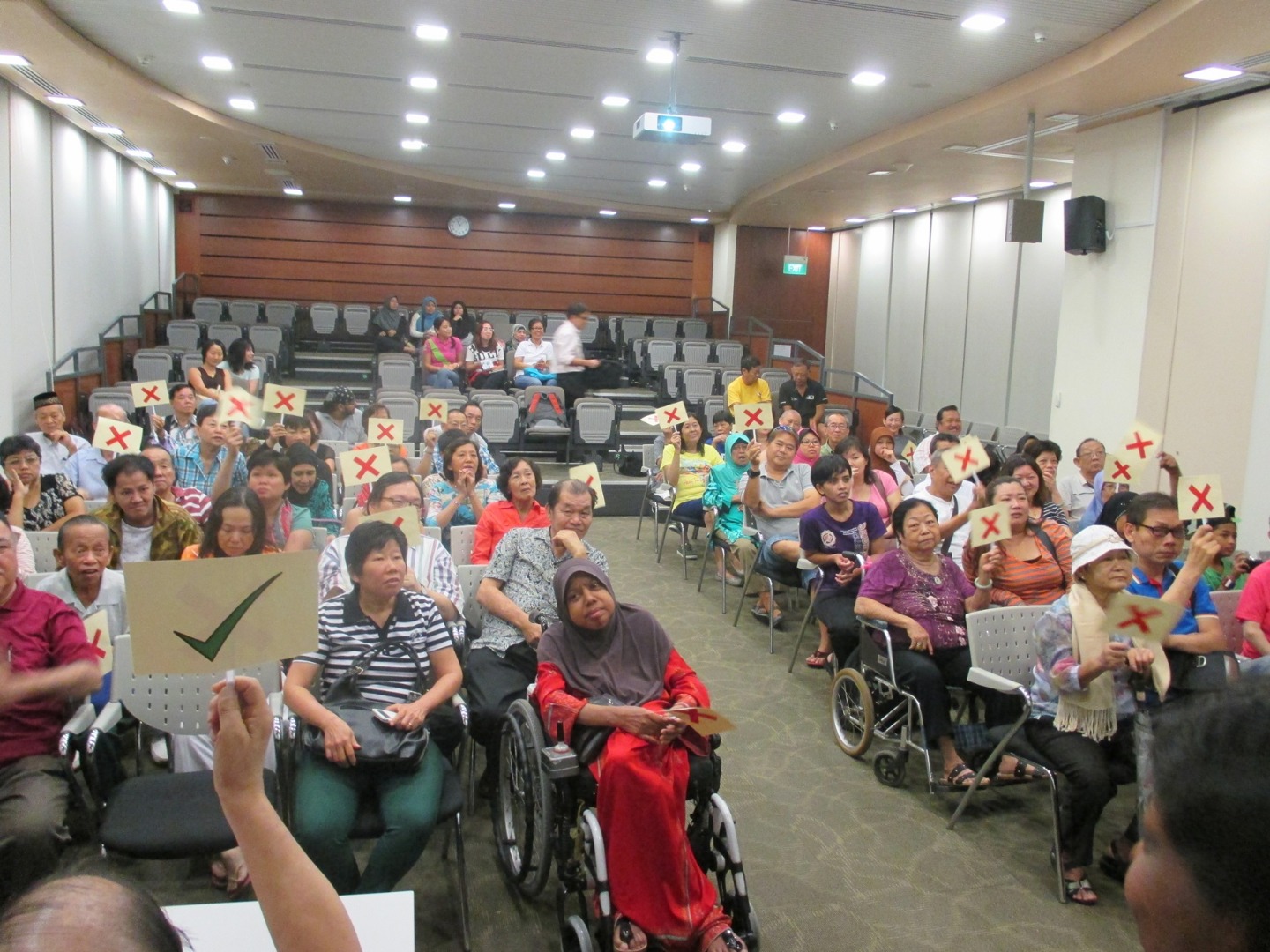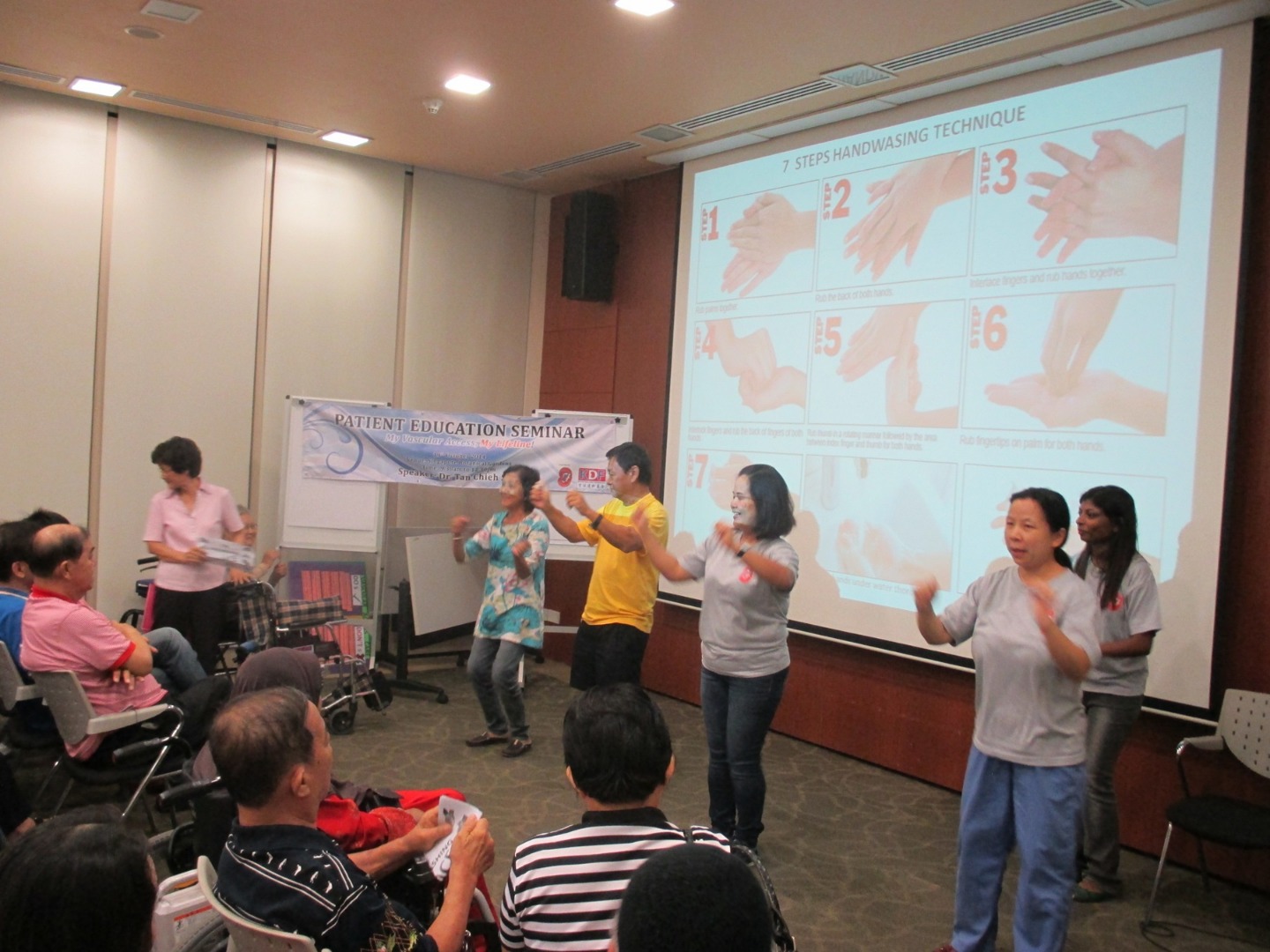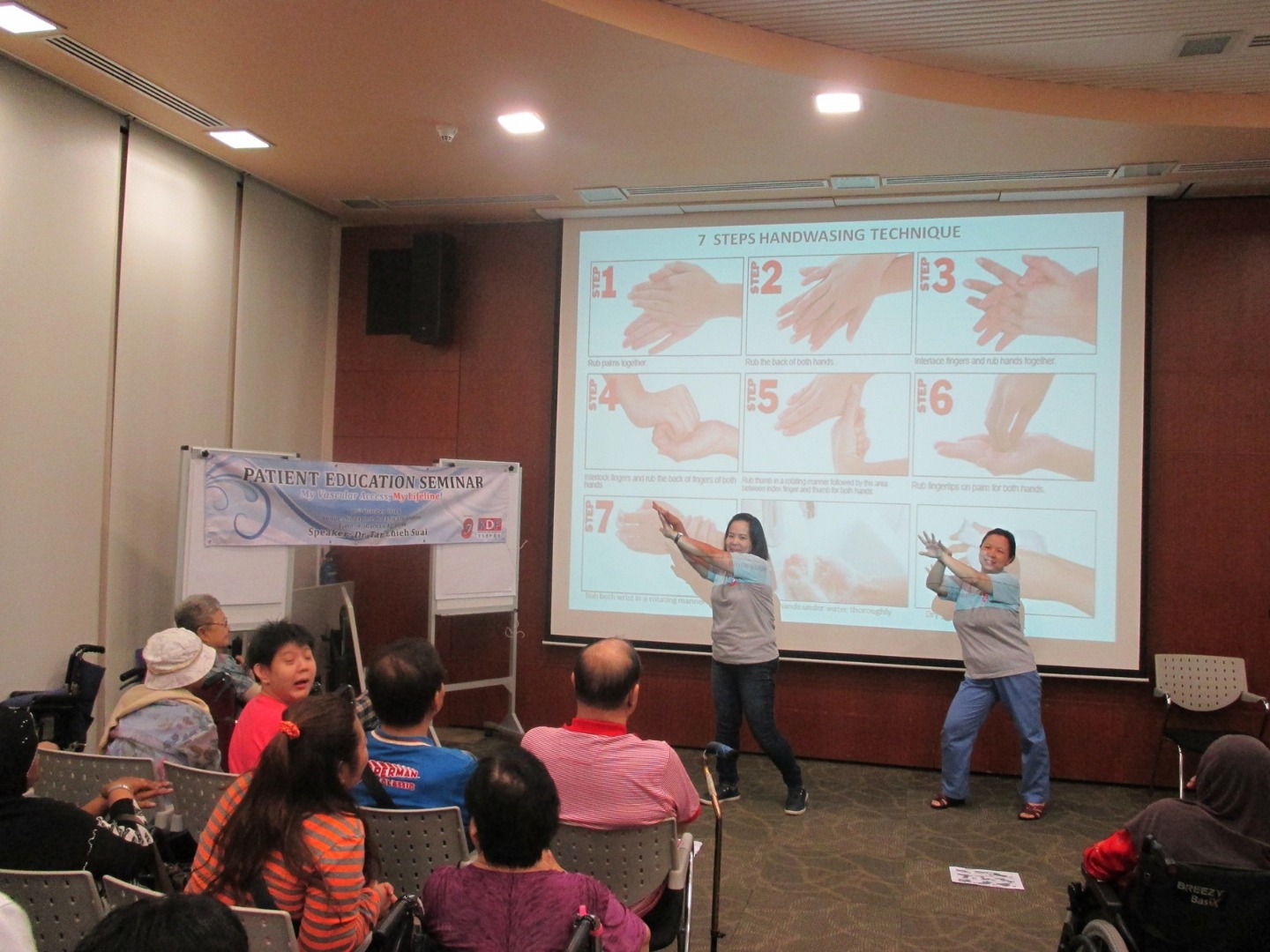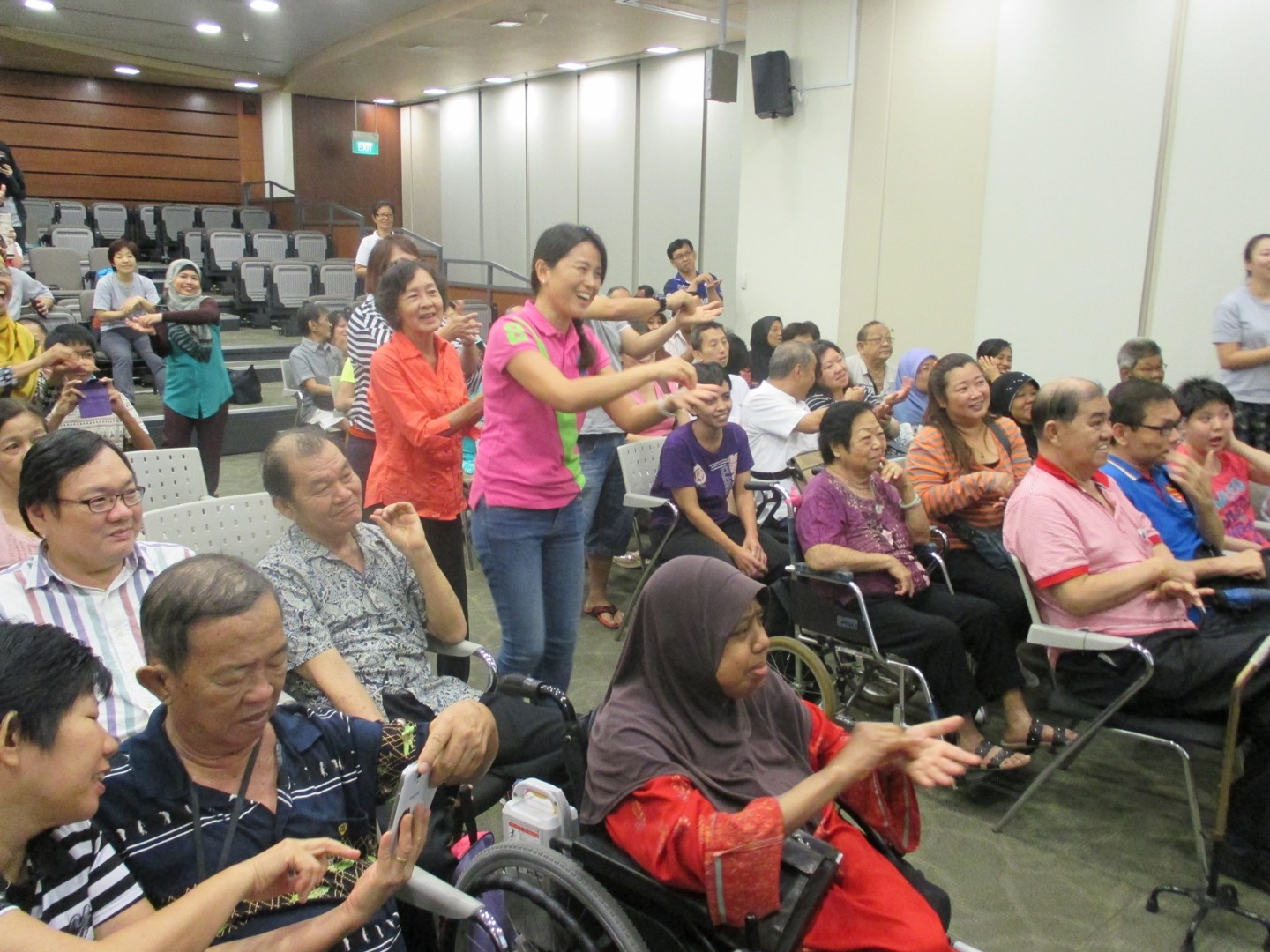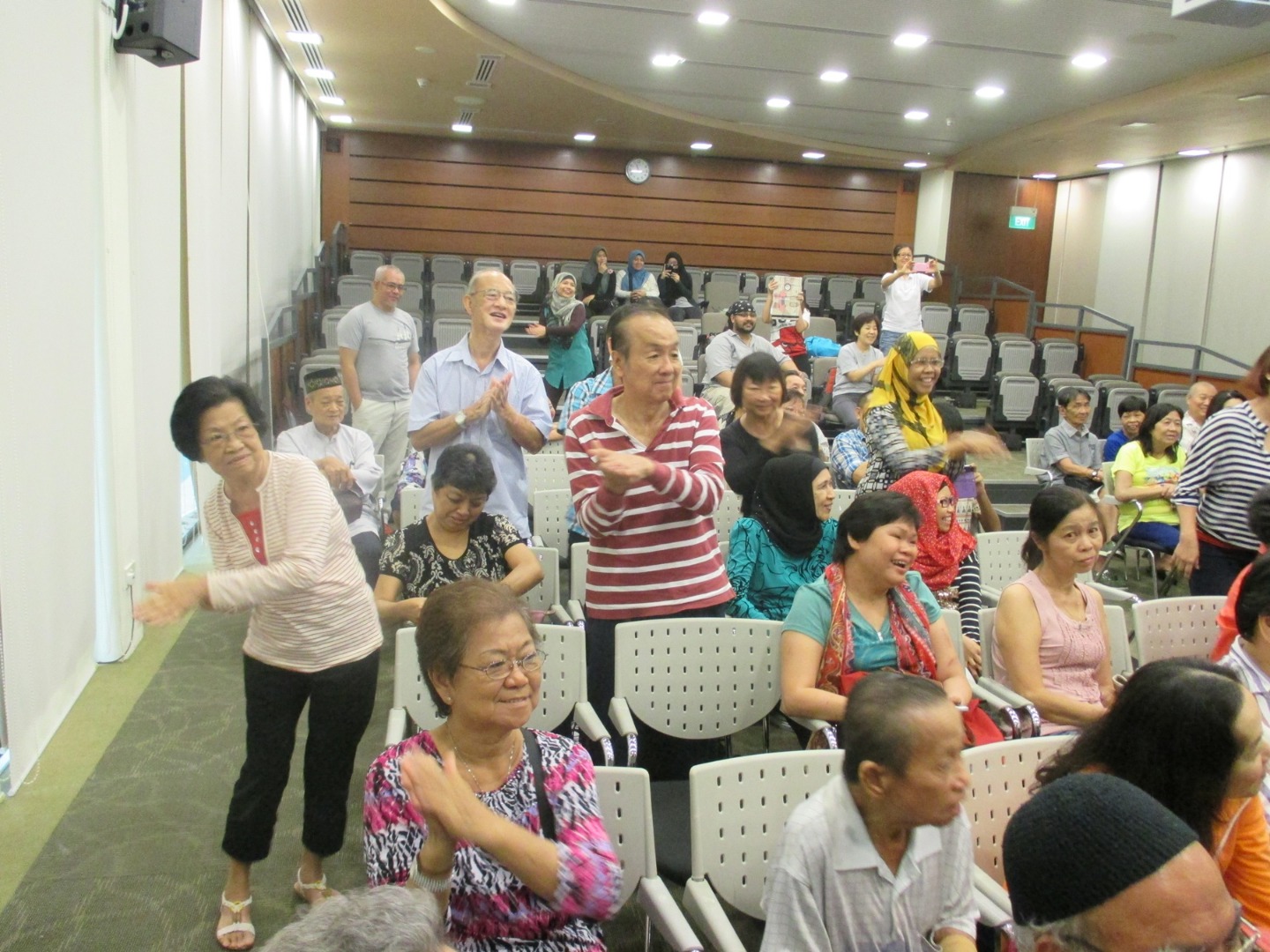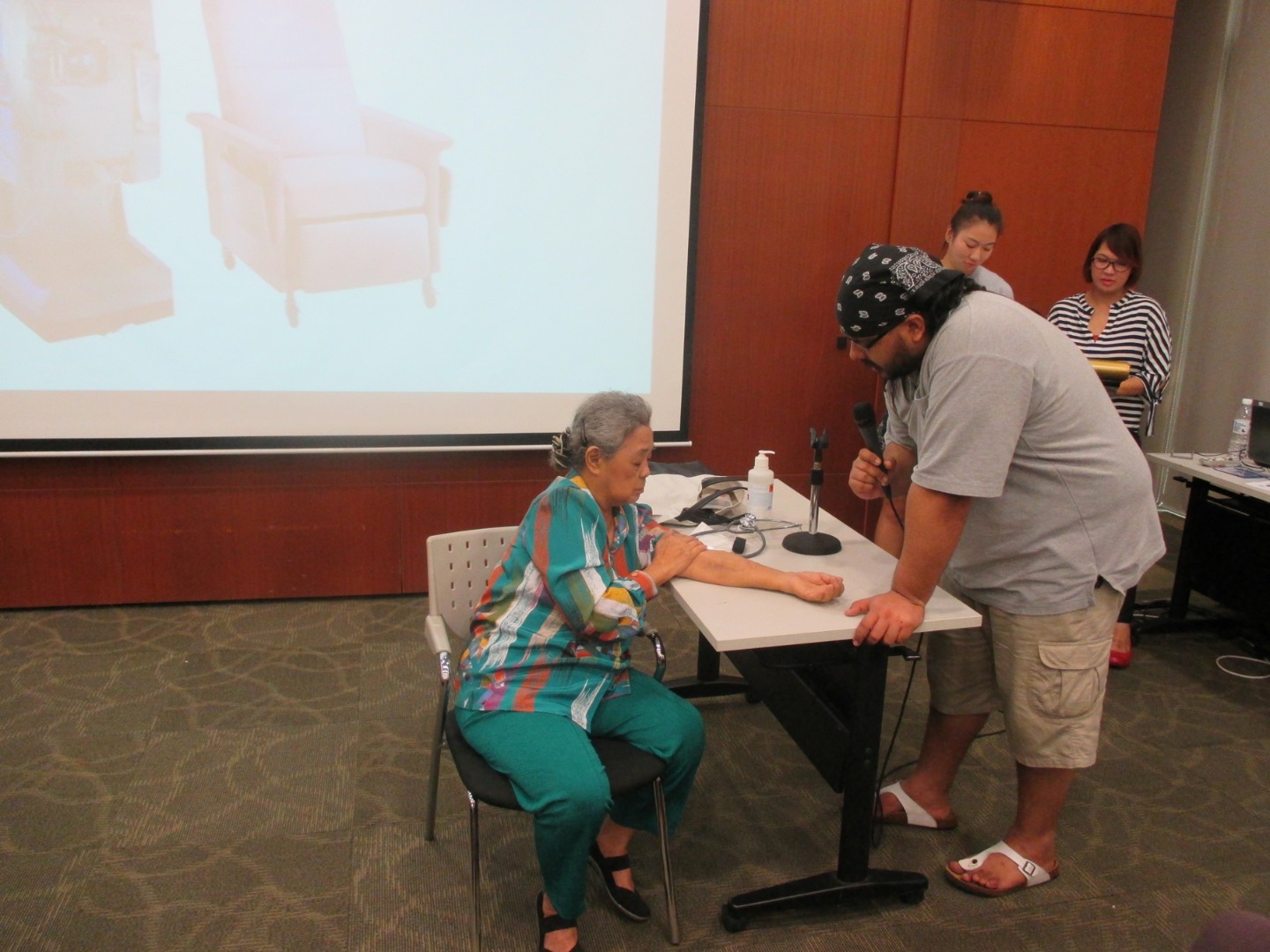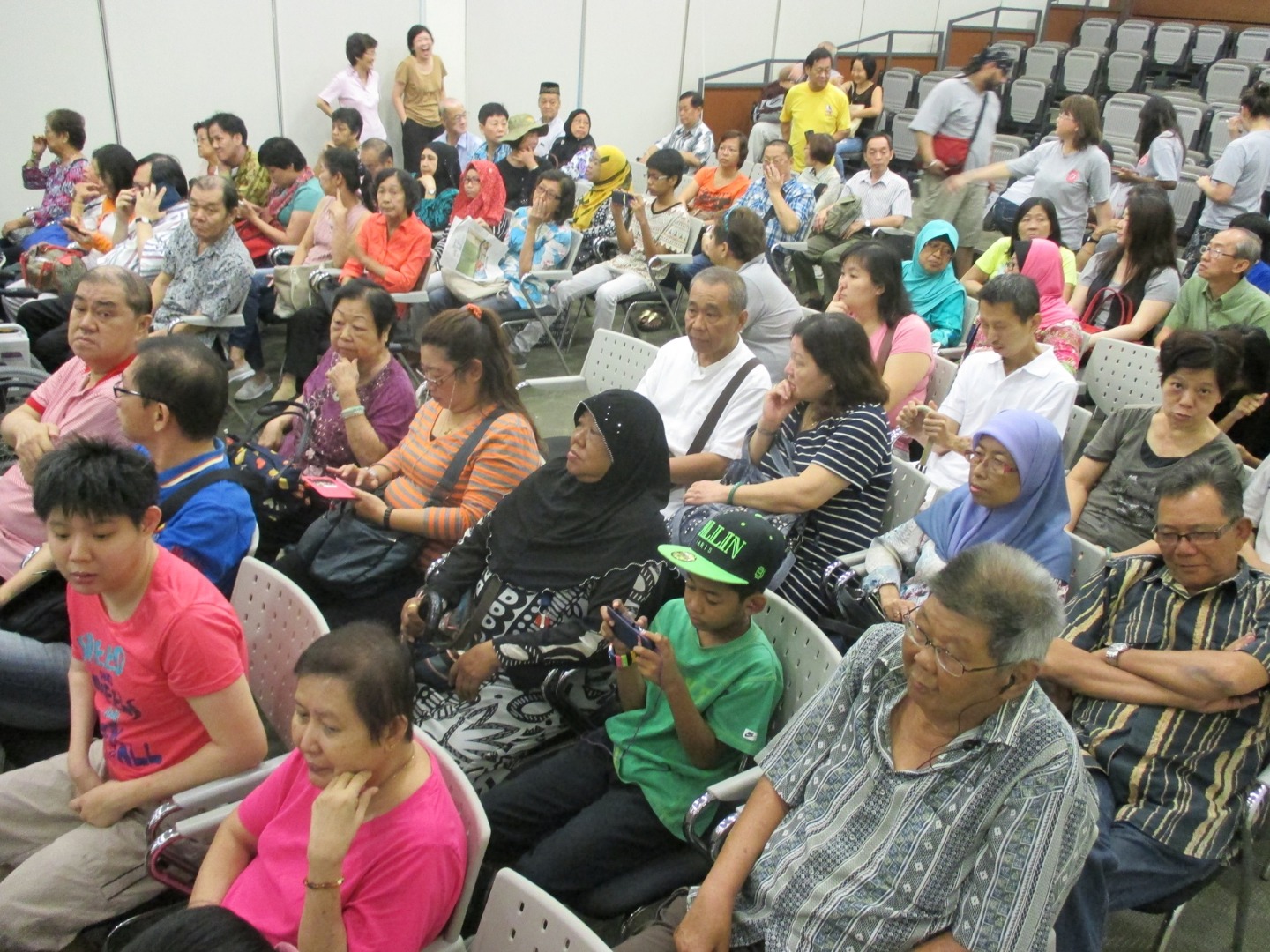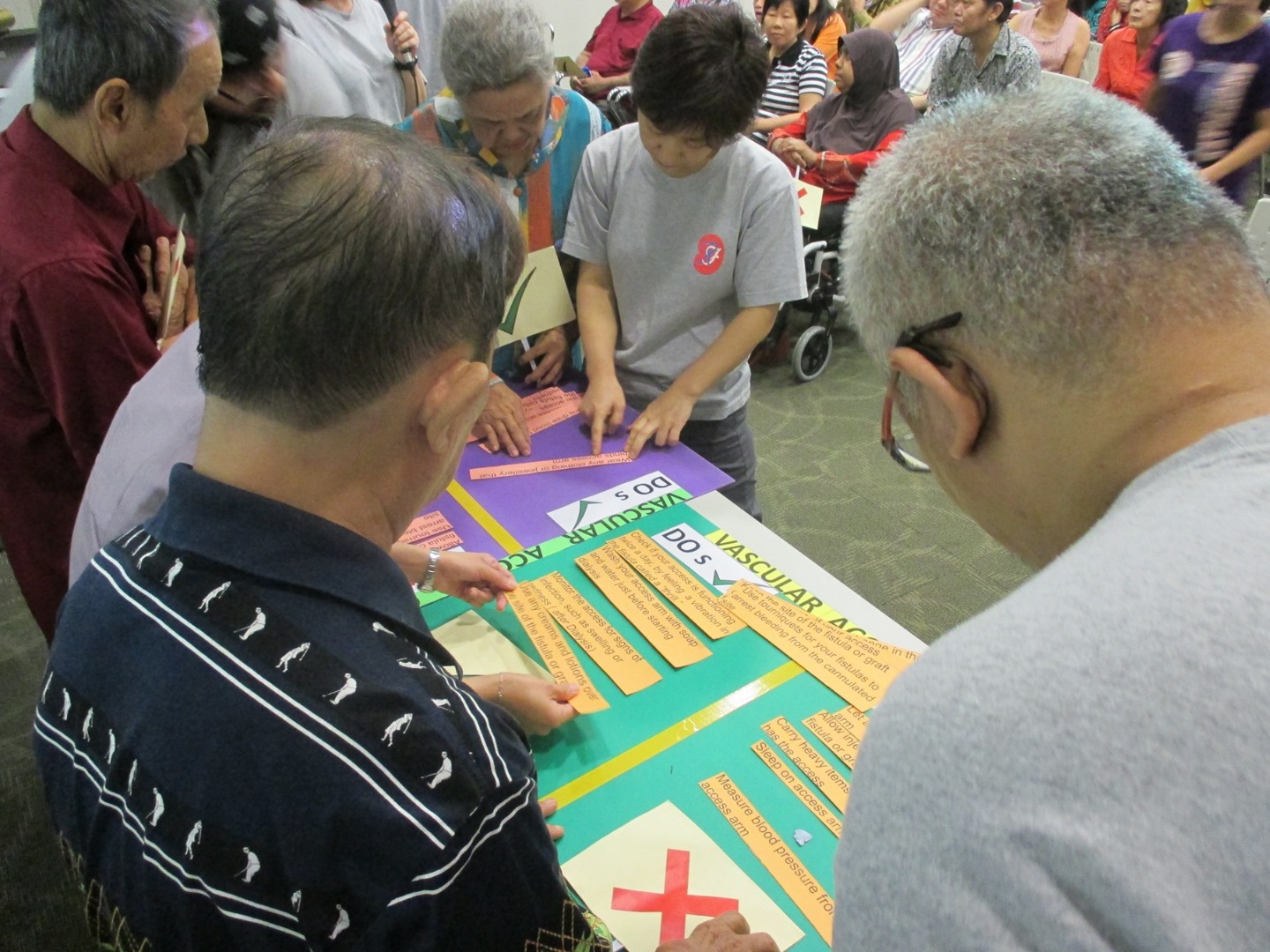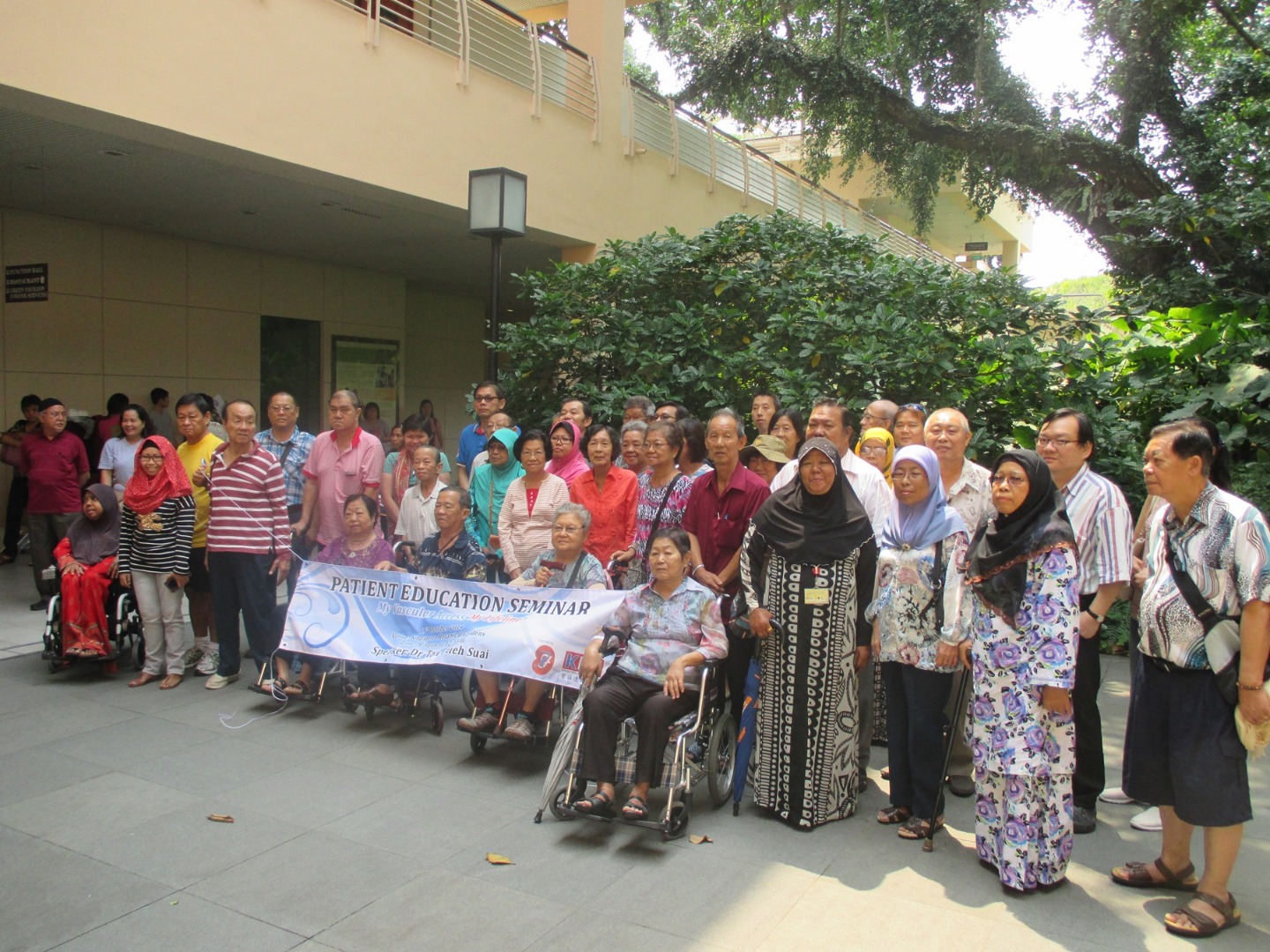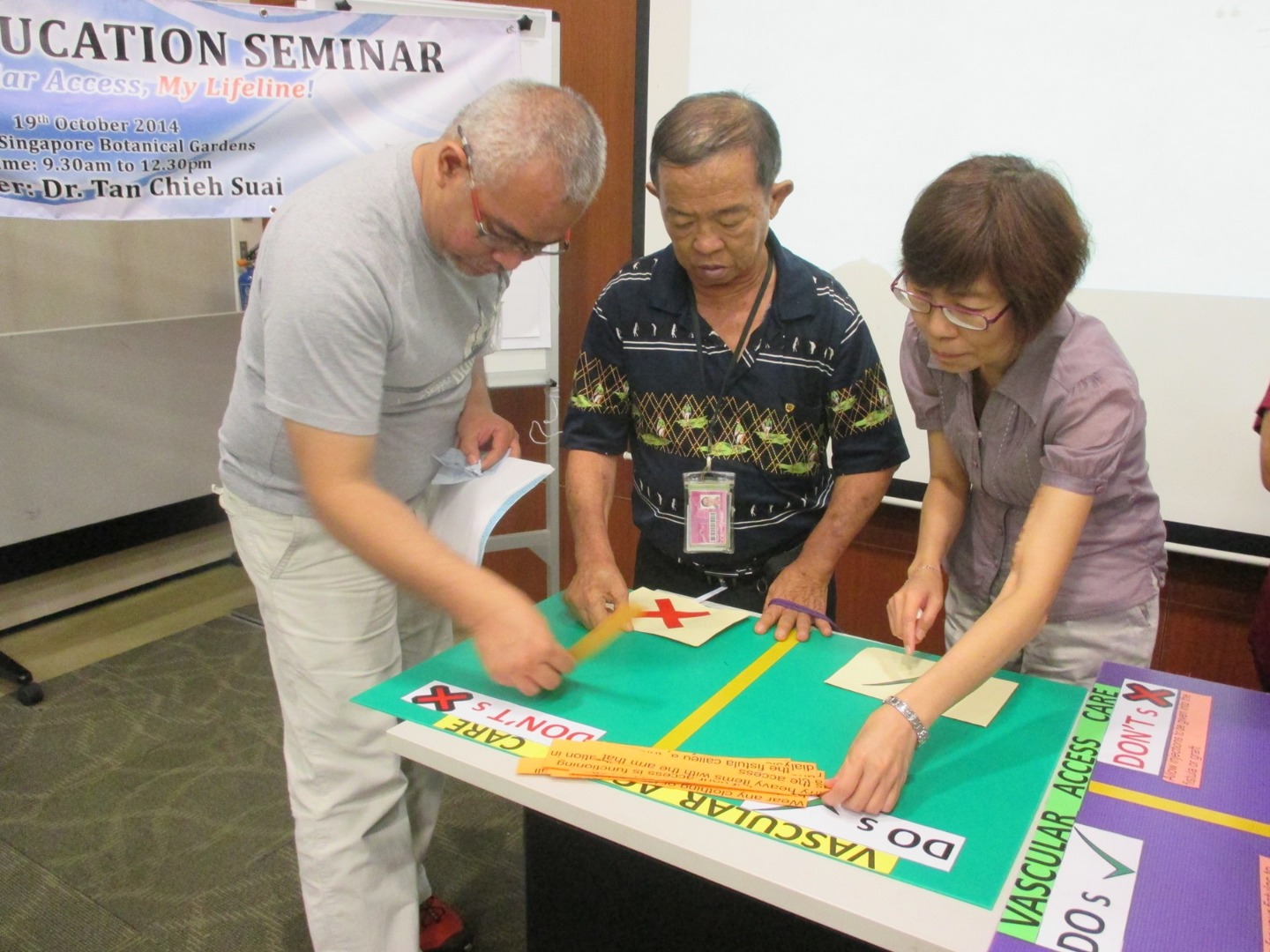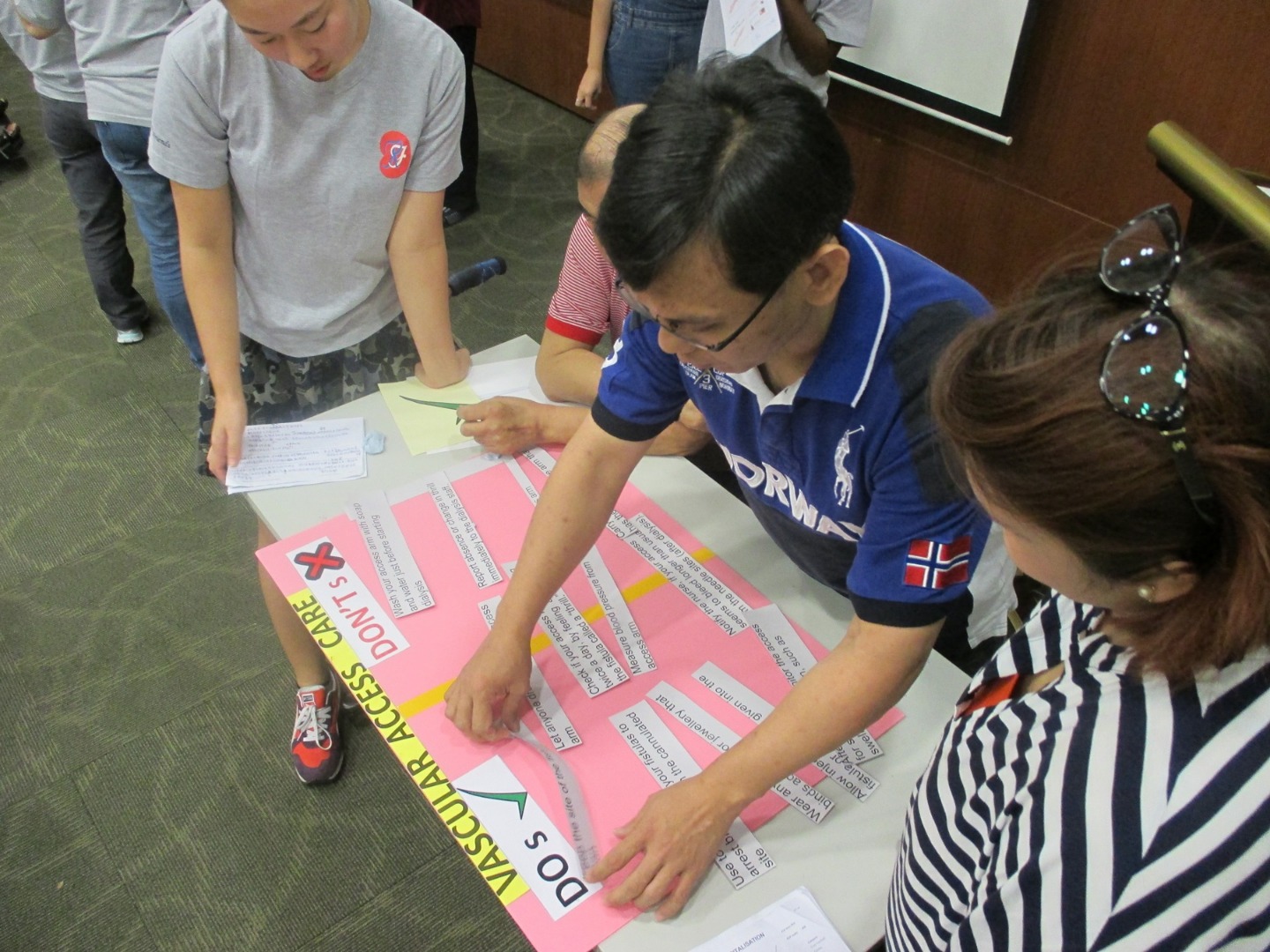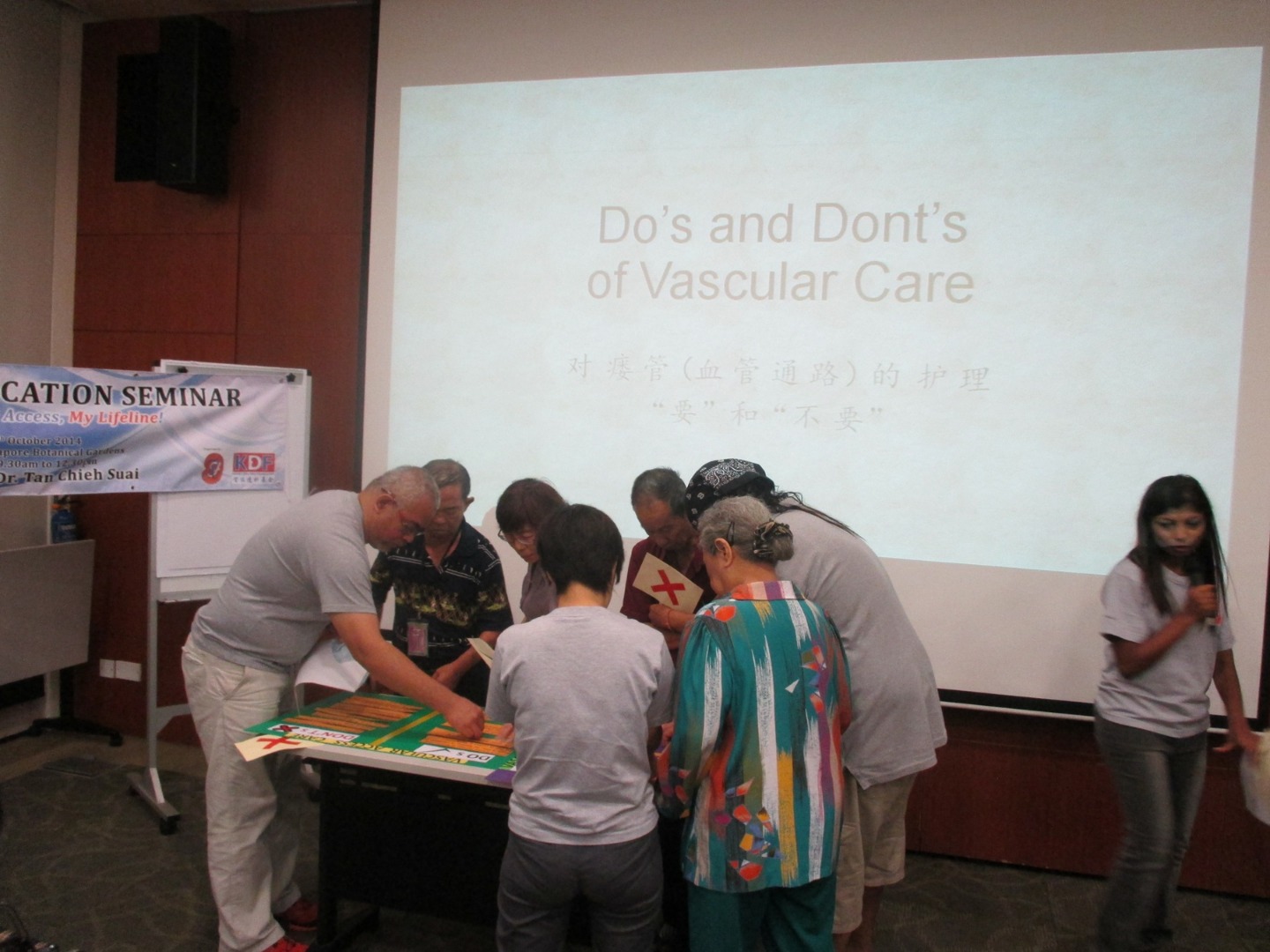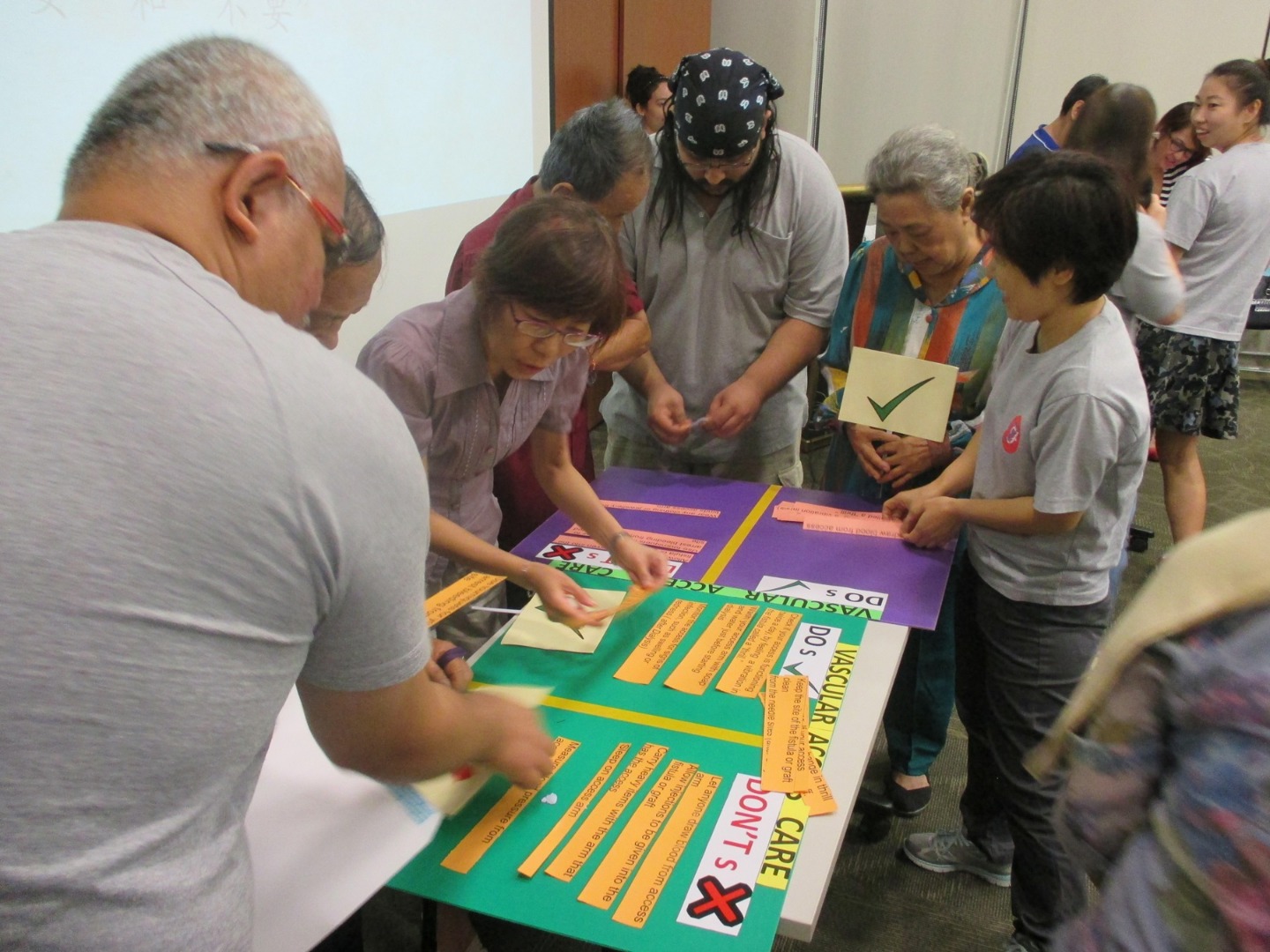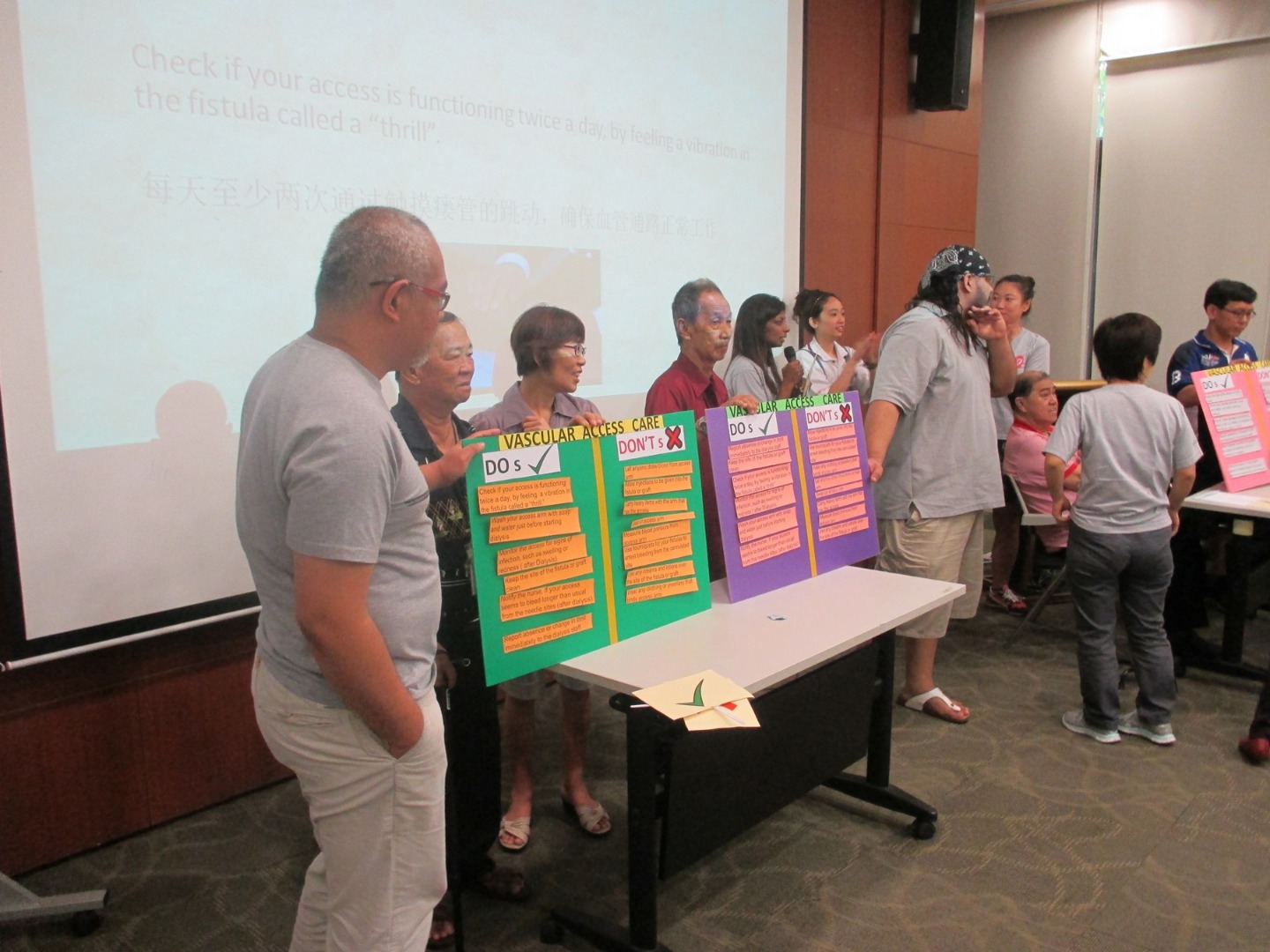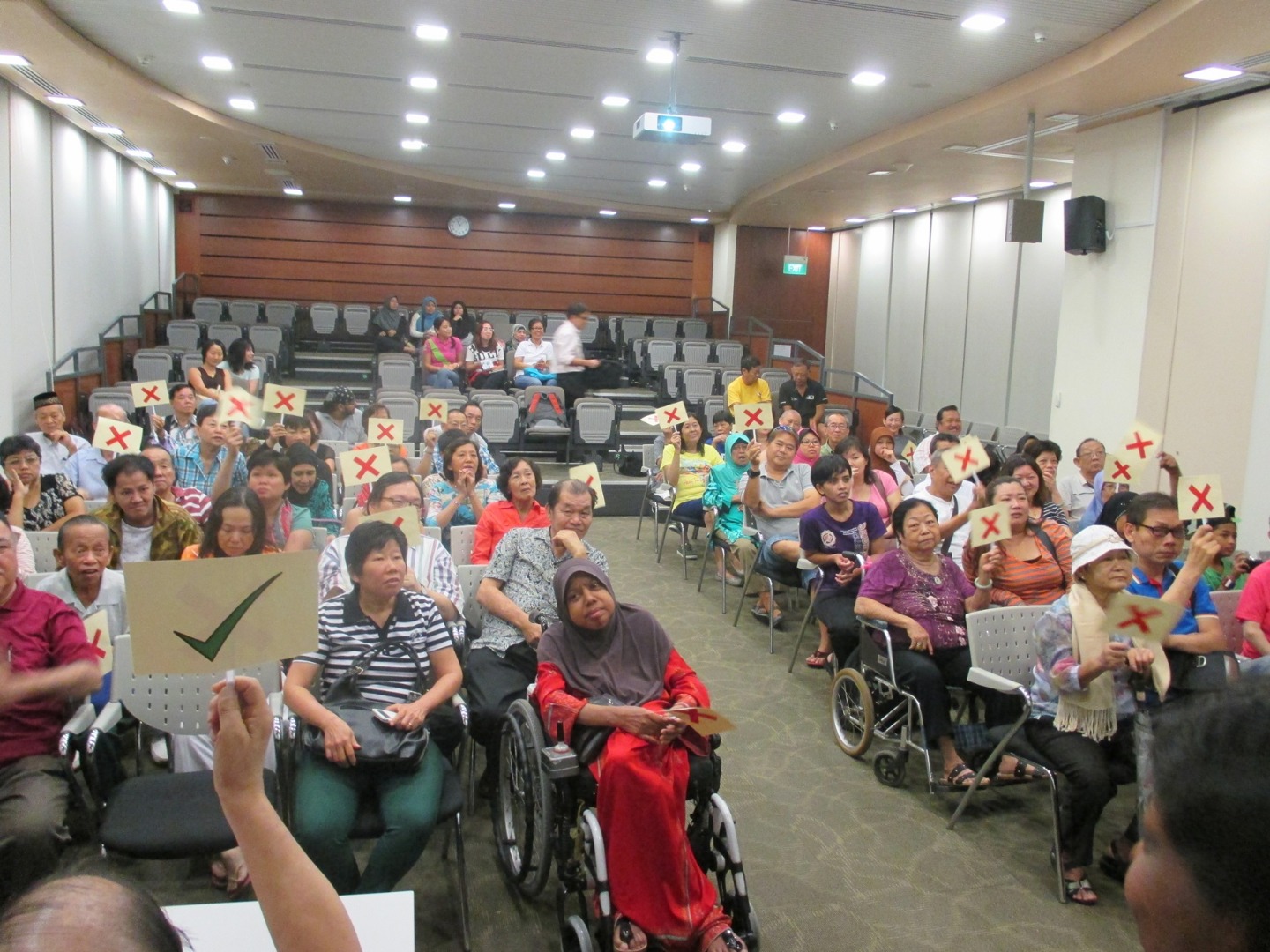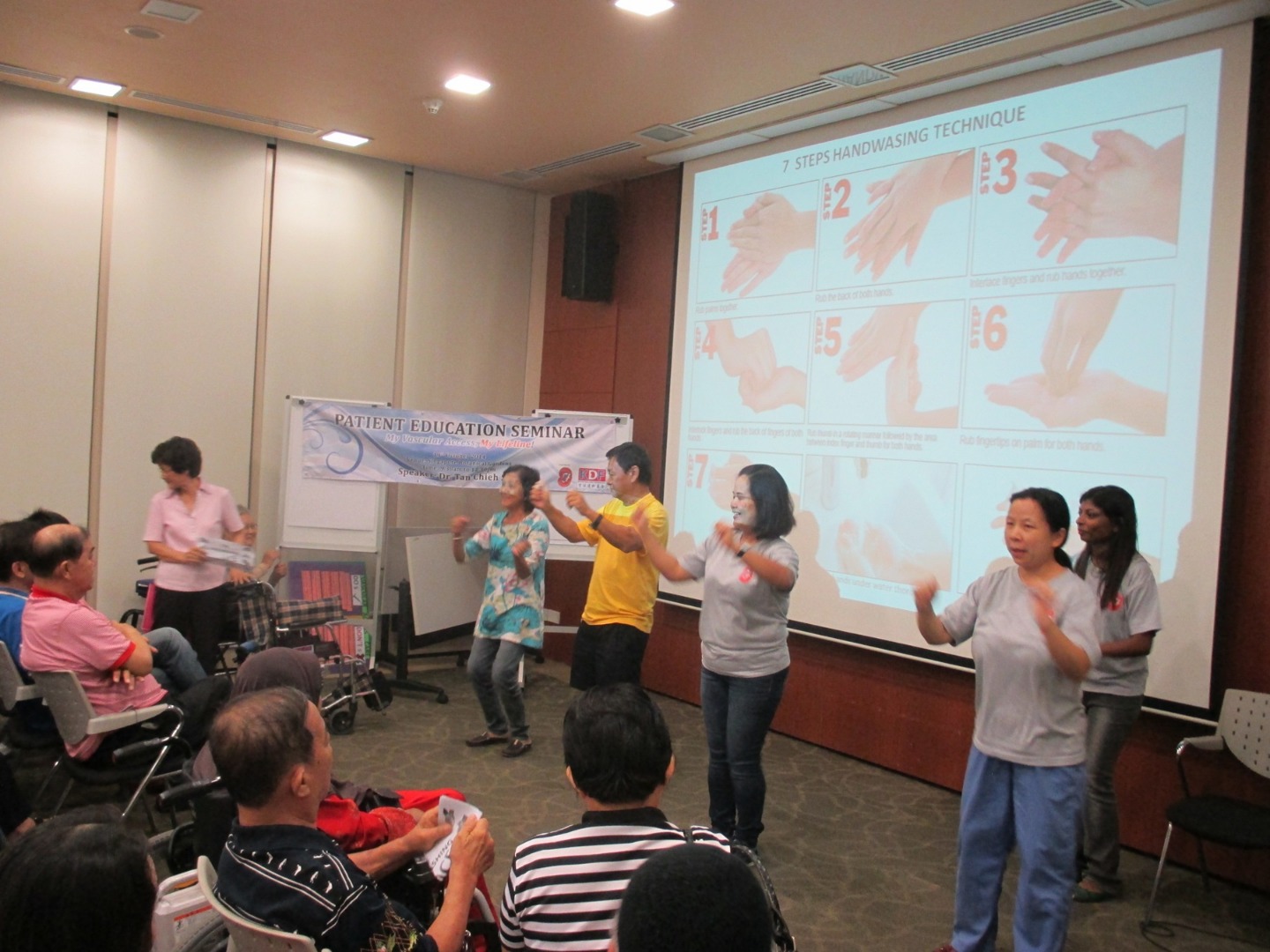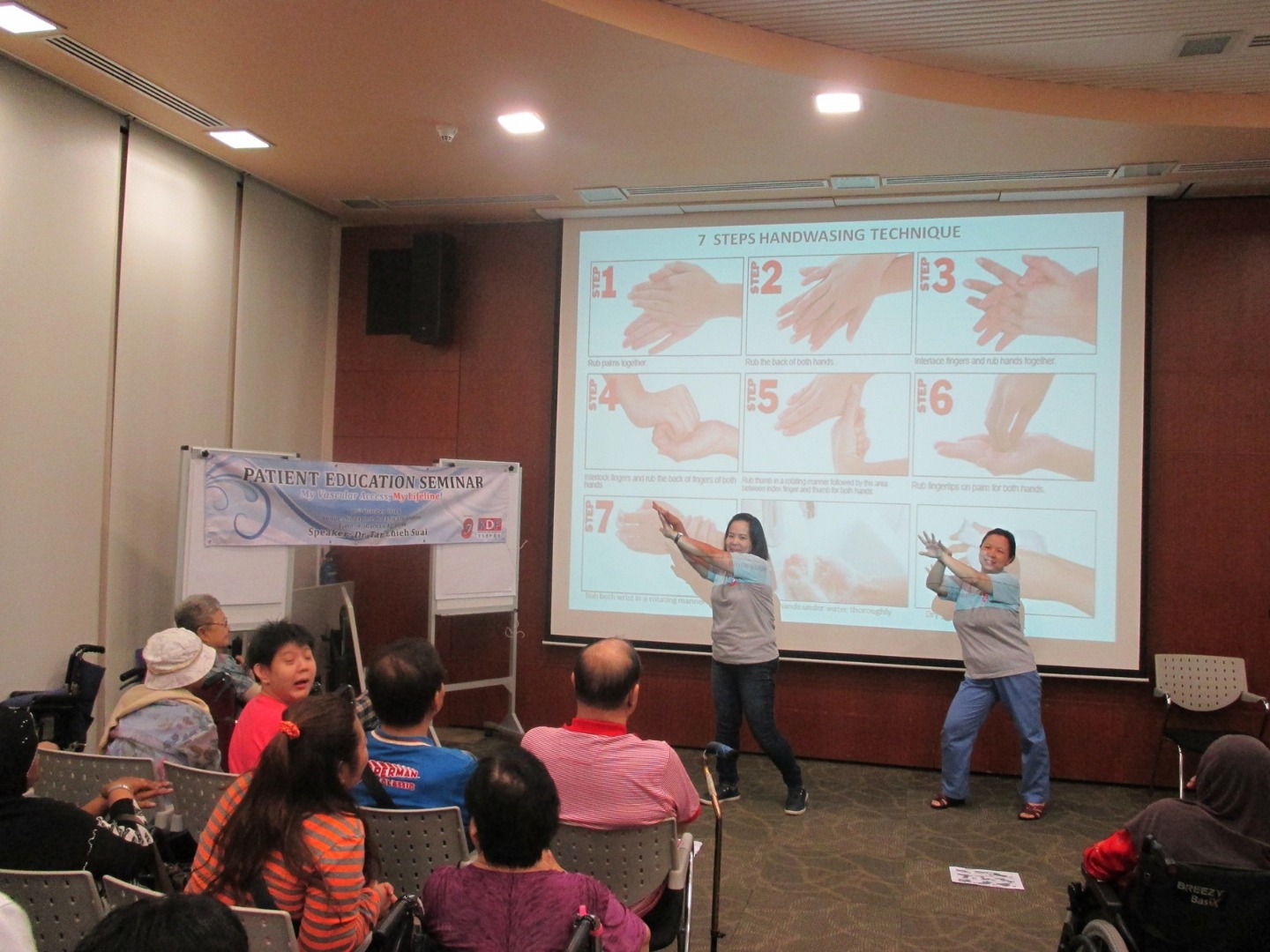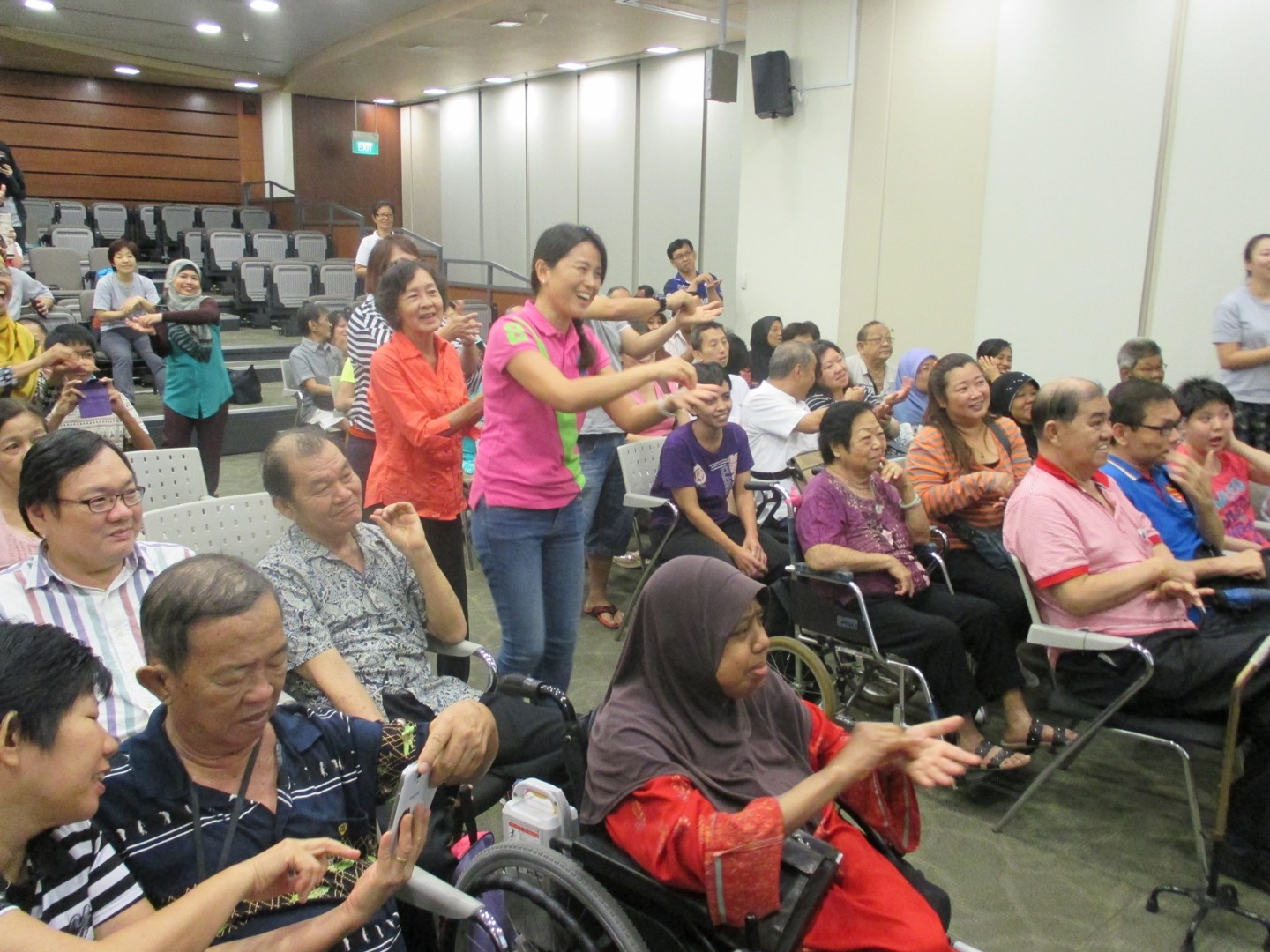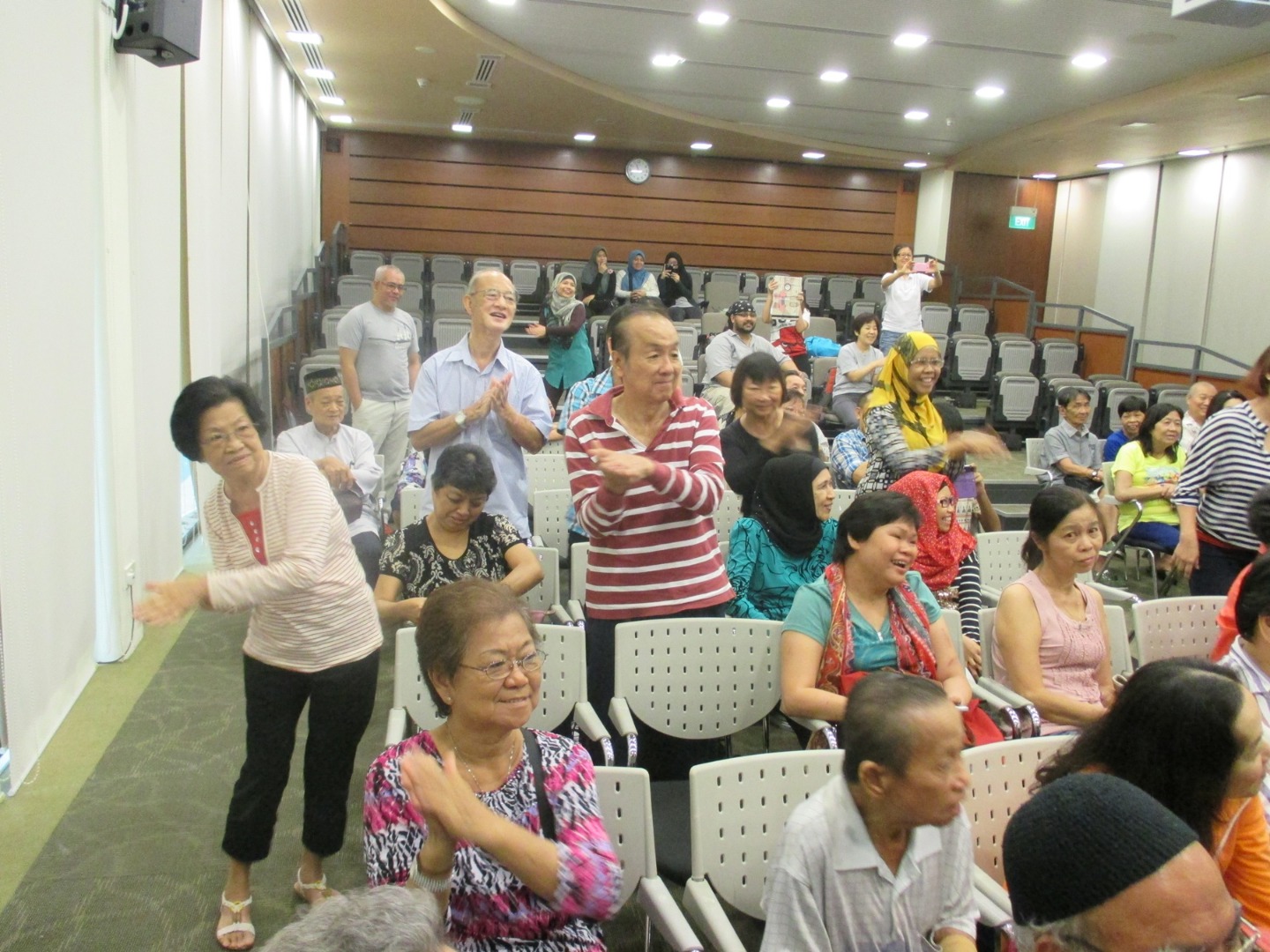 On 19th October 2014, a patient education seminar focusing on vascular access was held at the Singapore Botanic Gardens for our patients and their caregivers. The main speaker was Dr Tan Chieh Suai from the Singapore General Hospital. He spoke at length on vascular access* care and provided useful tips on how patients can protect their vascular access.
To inject some fun and enable better knowledge retention, participants were also encouraged to take part in simple games related to vascular access care. Aside from a skit performed by KDF centre nurses and our patient Mdm Tan, our nurses also performed a lively hand washing dance that drew much excitement and cheers from our patients. This patient education seminar wasorganised by Renal Friends, KDF's patient support group.
*Vascular access refers to blood vessel access. Haemodialysis patients rely on this access for dialysis, hence it is considered the lifeline for kidney patients and it is important to take care of it.