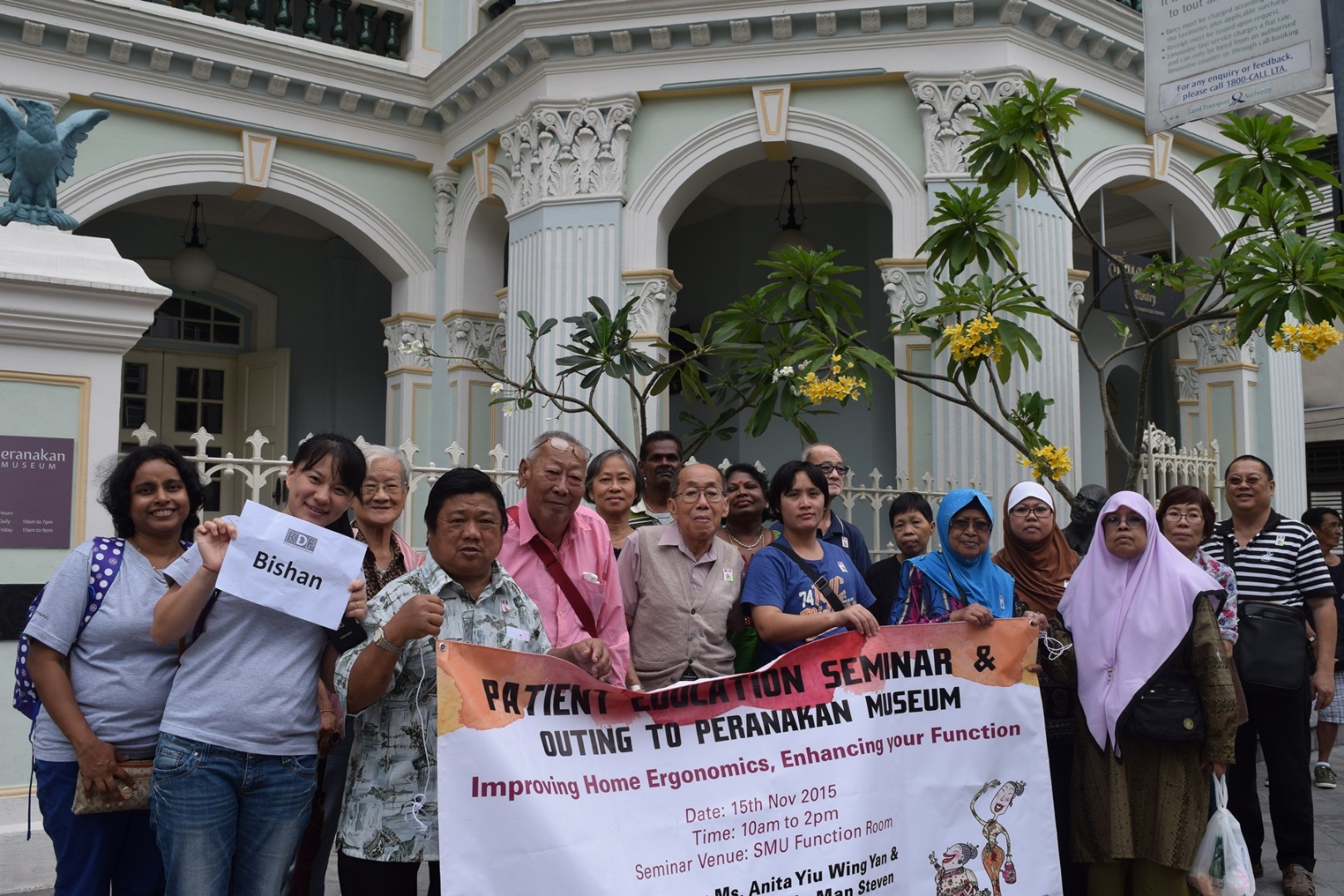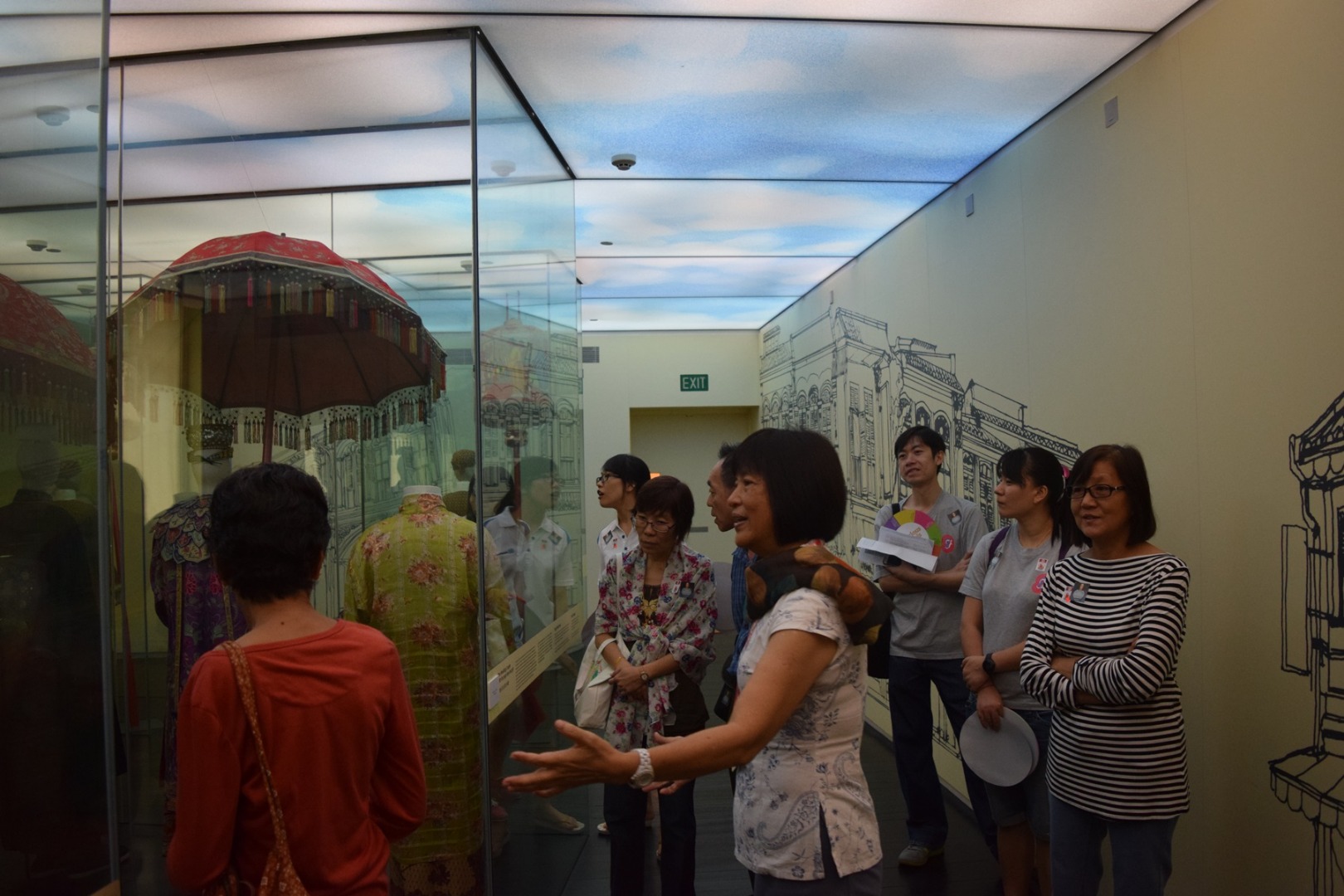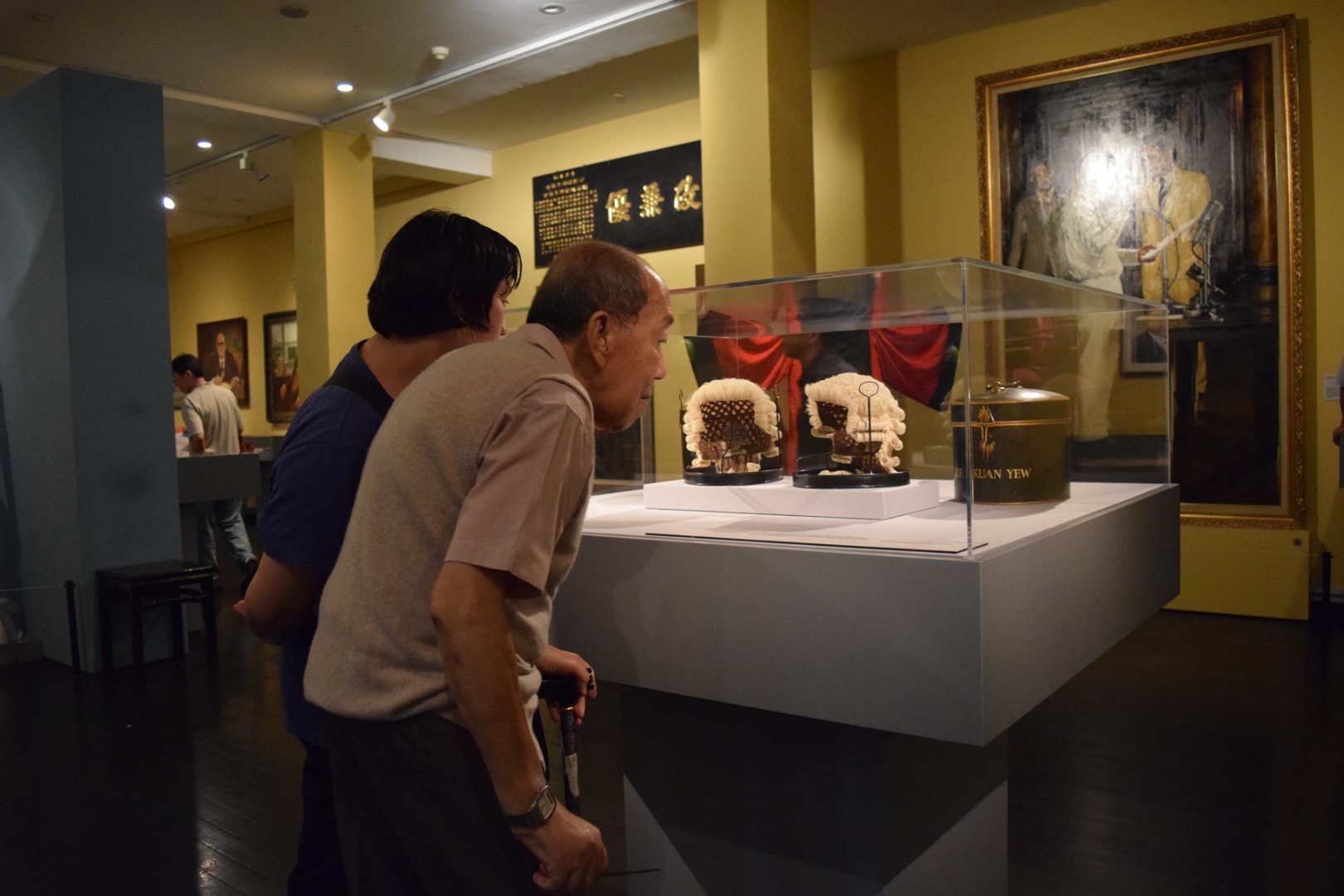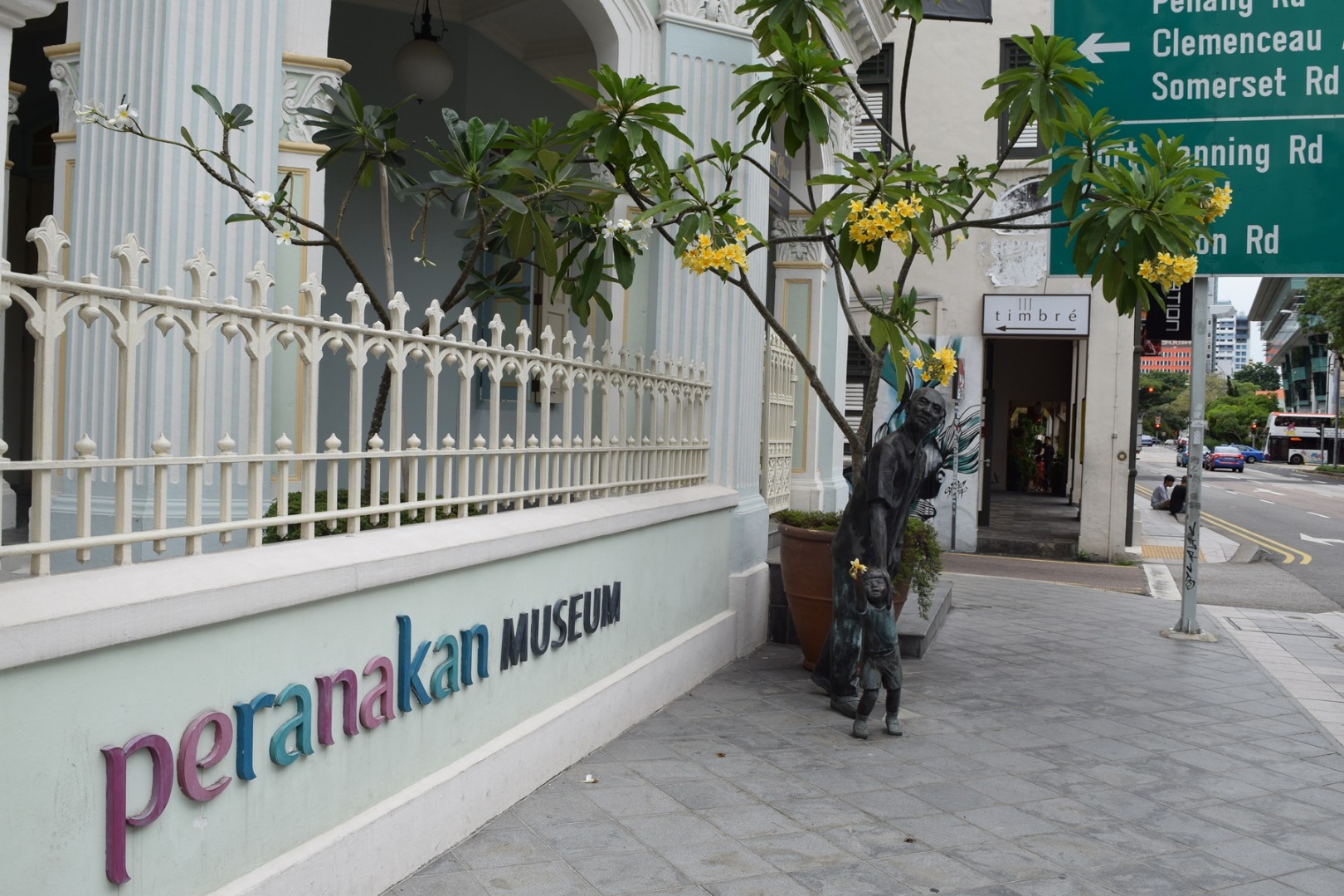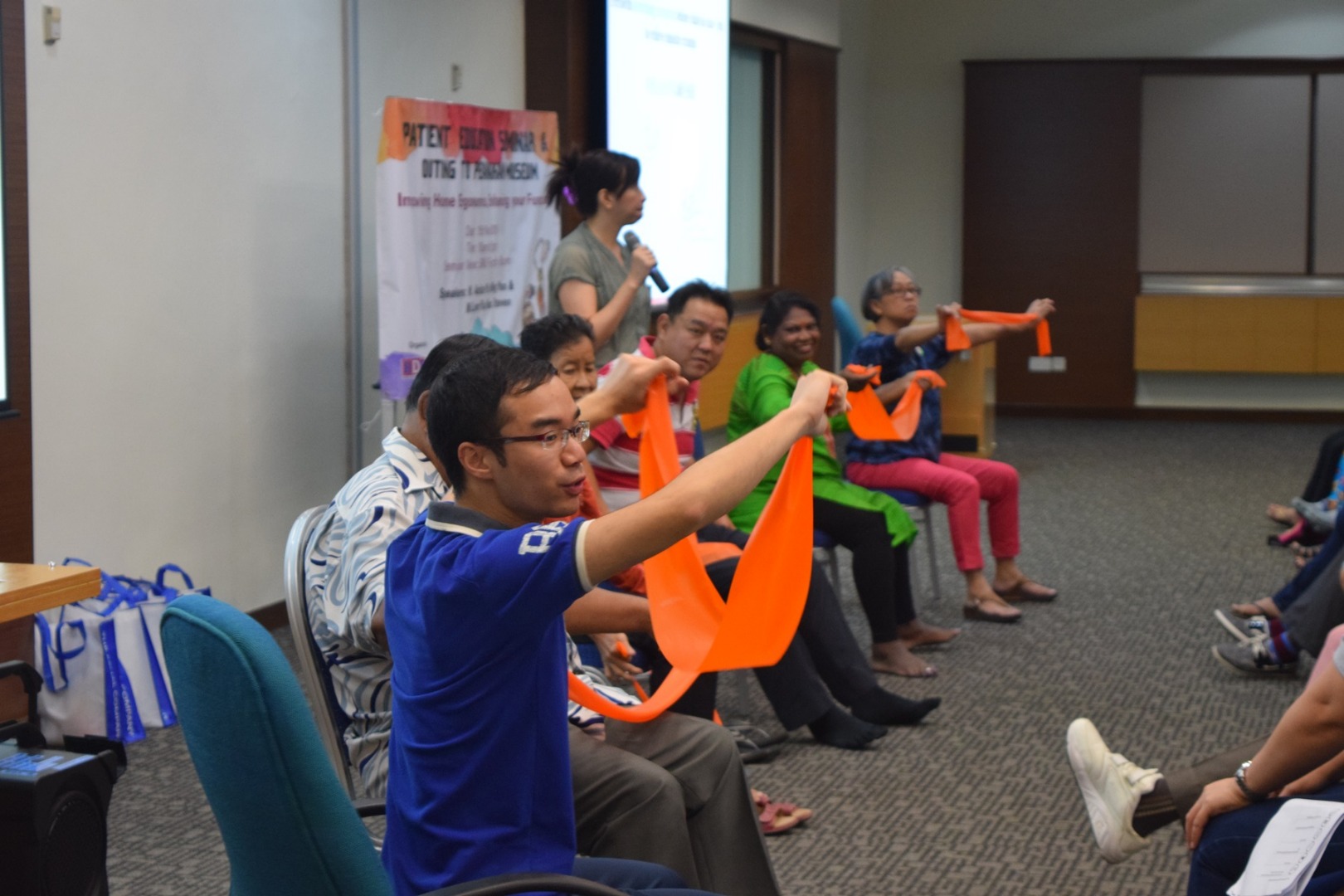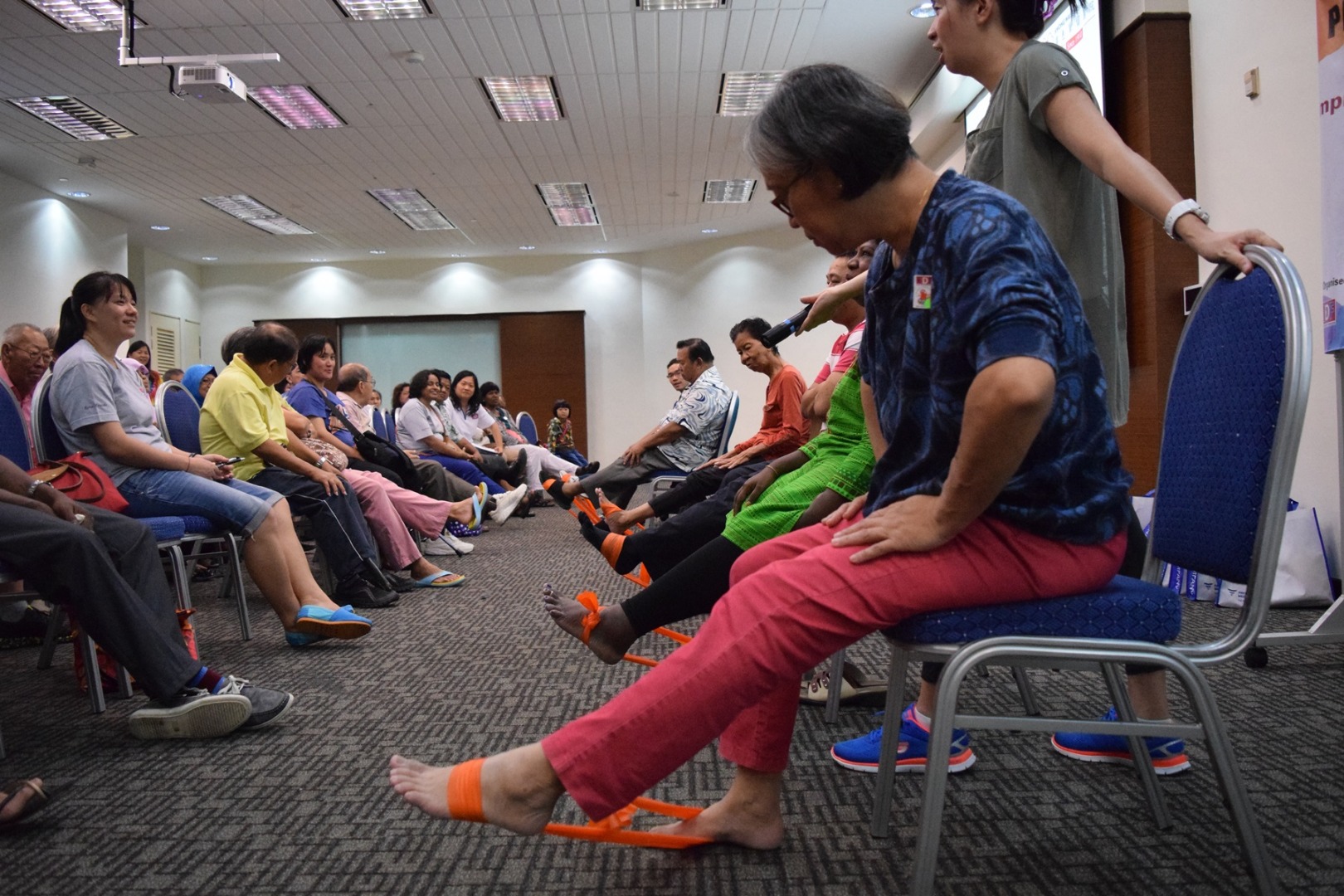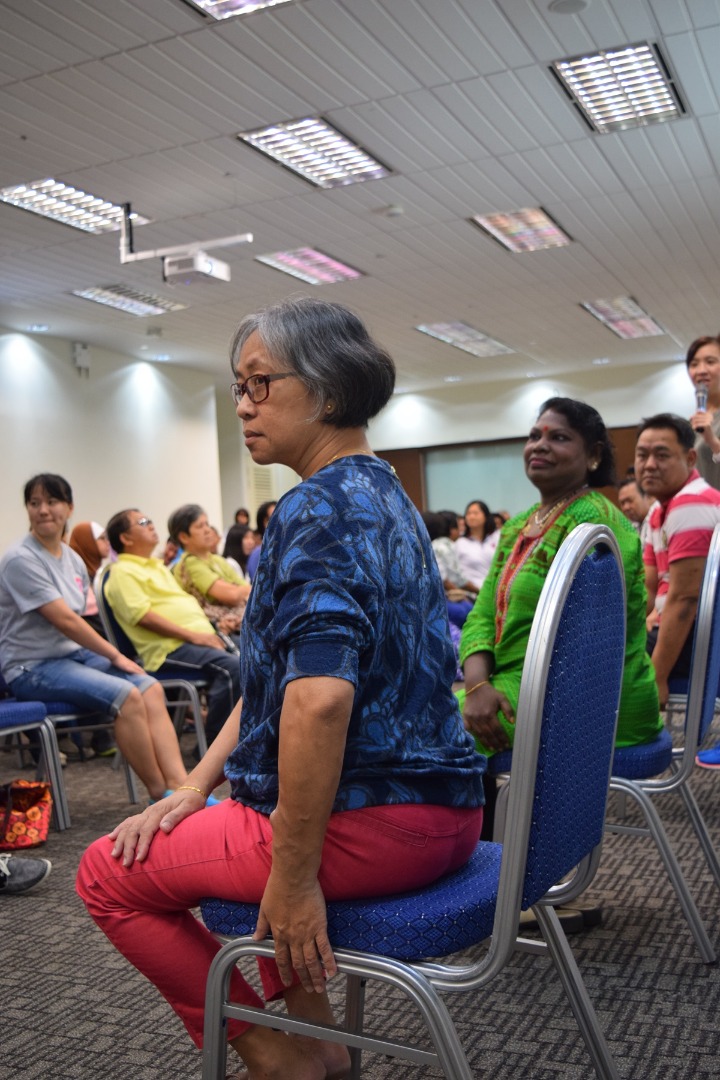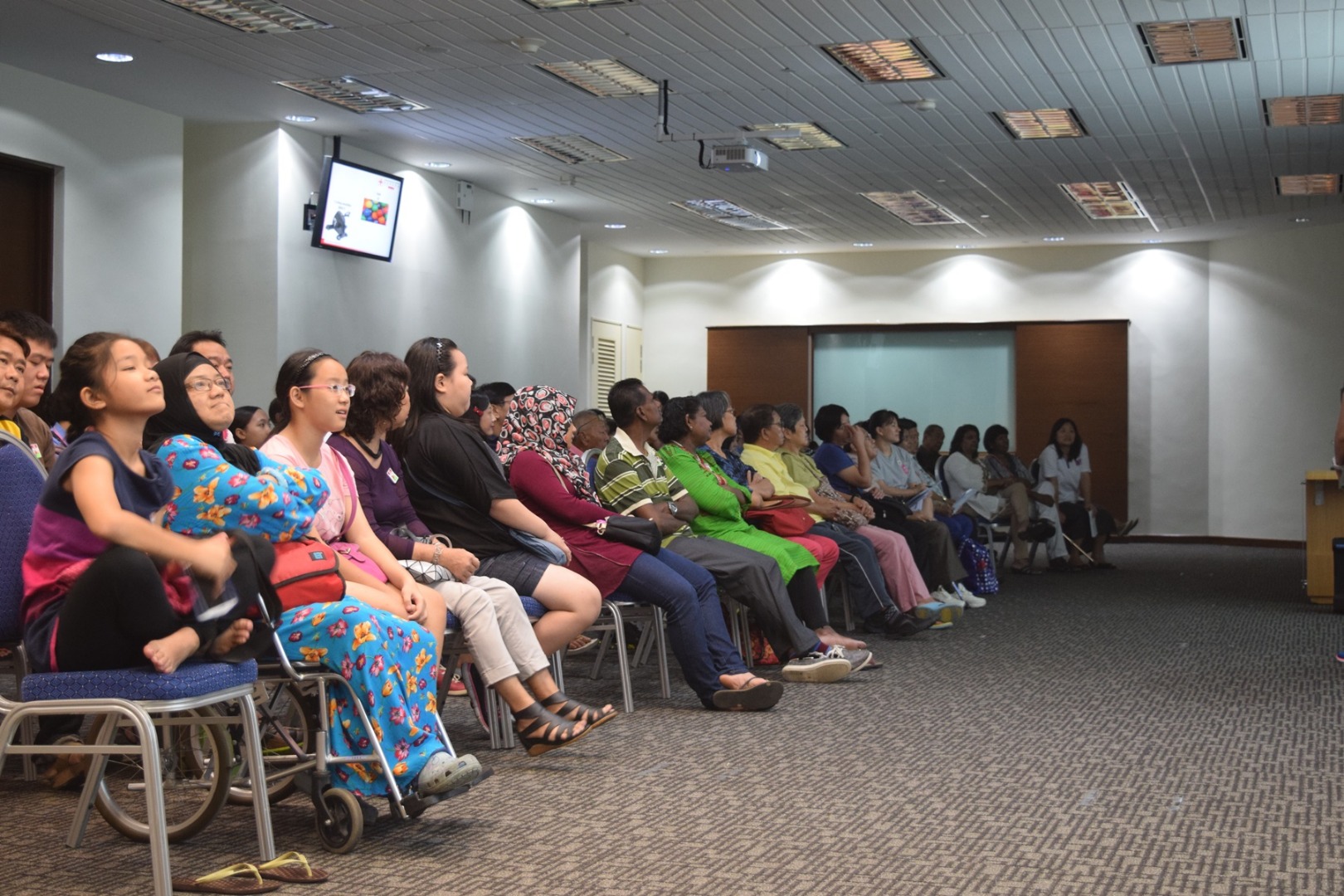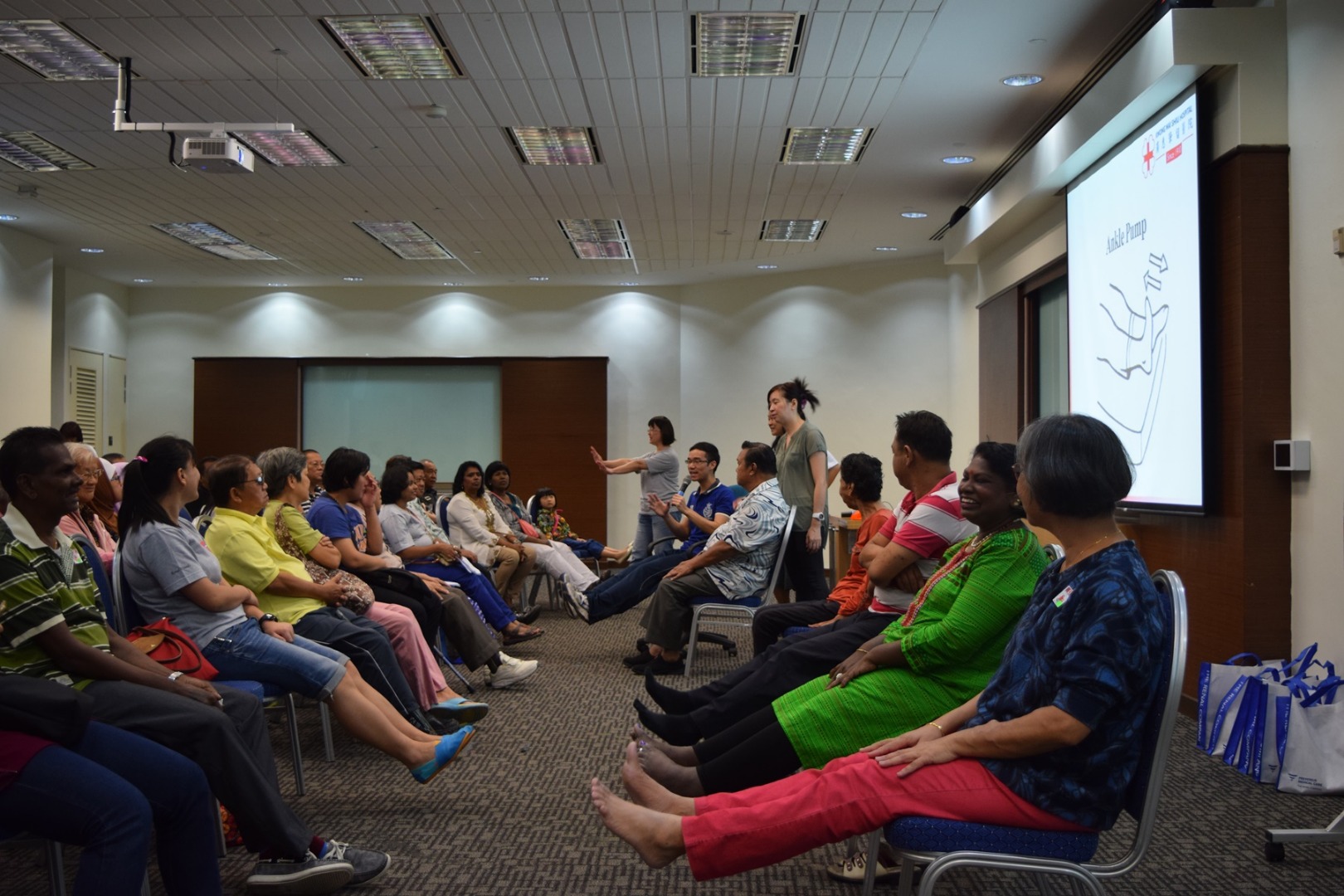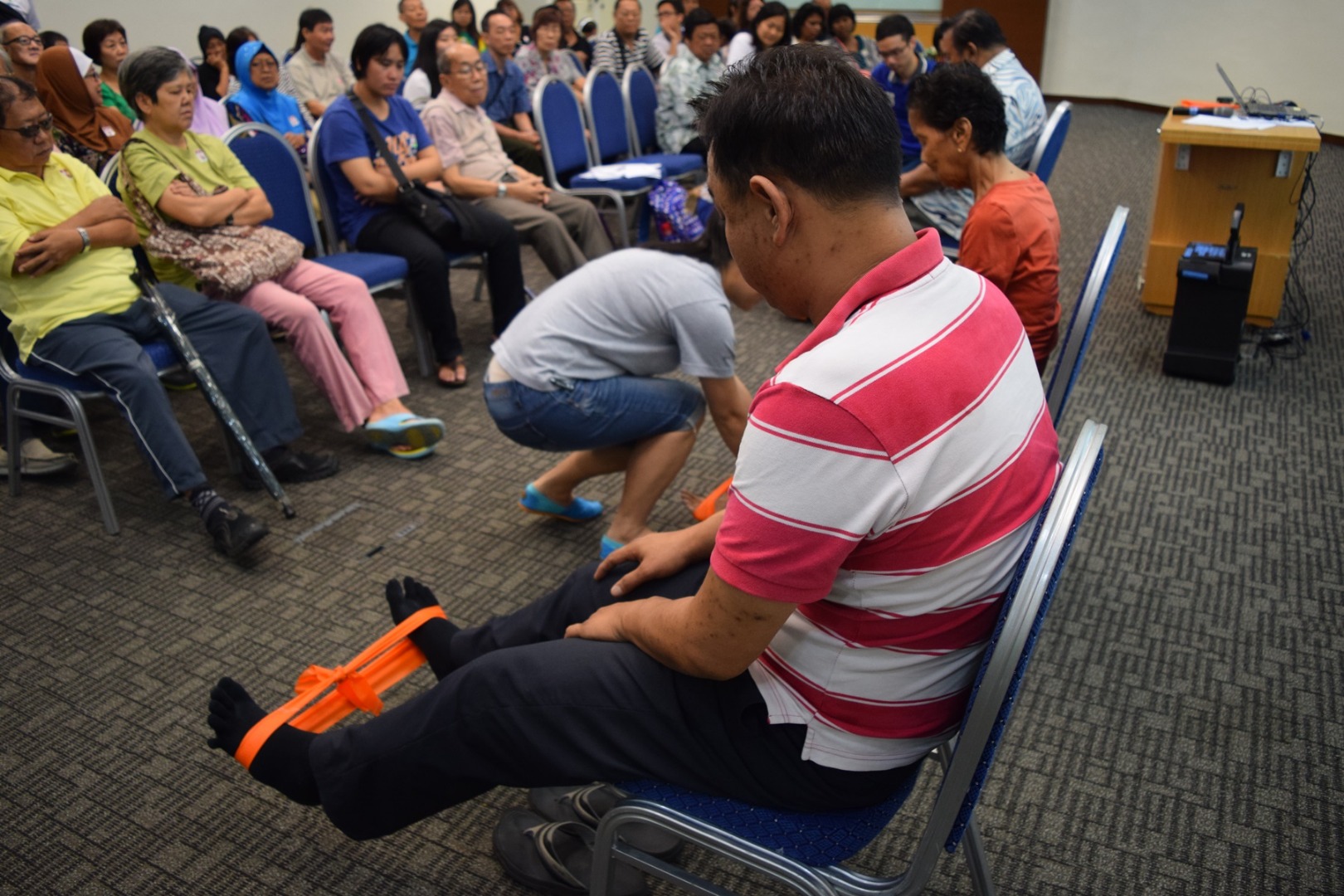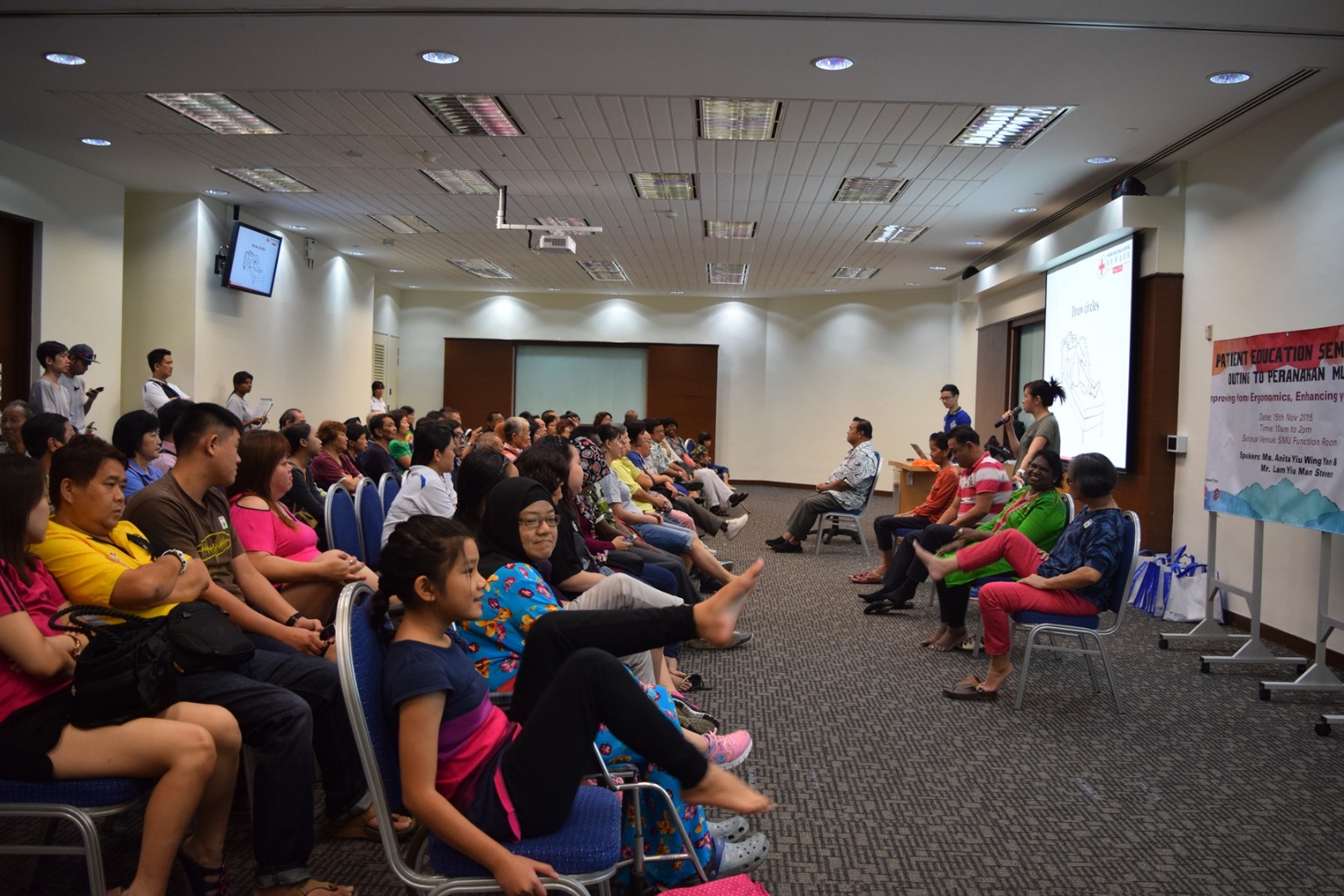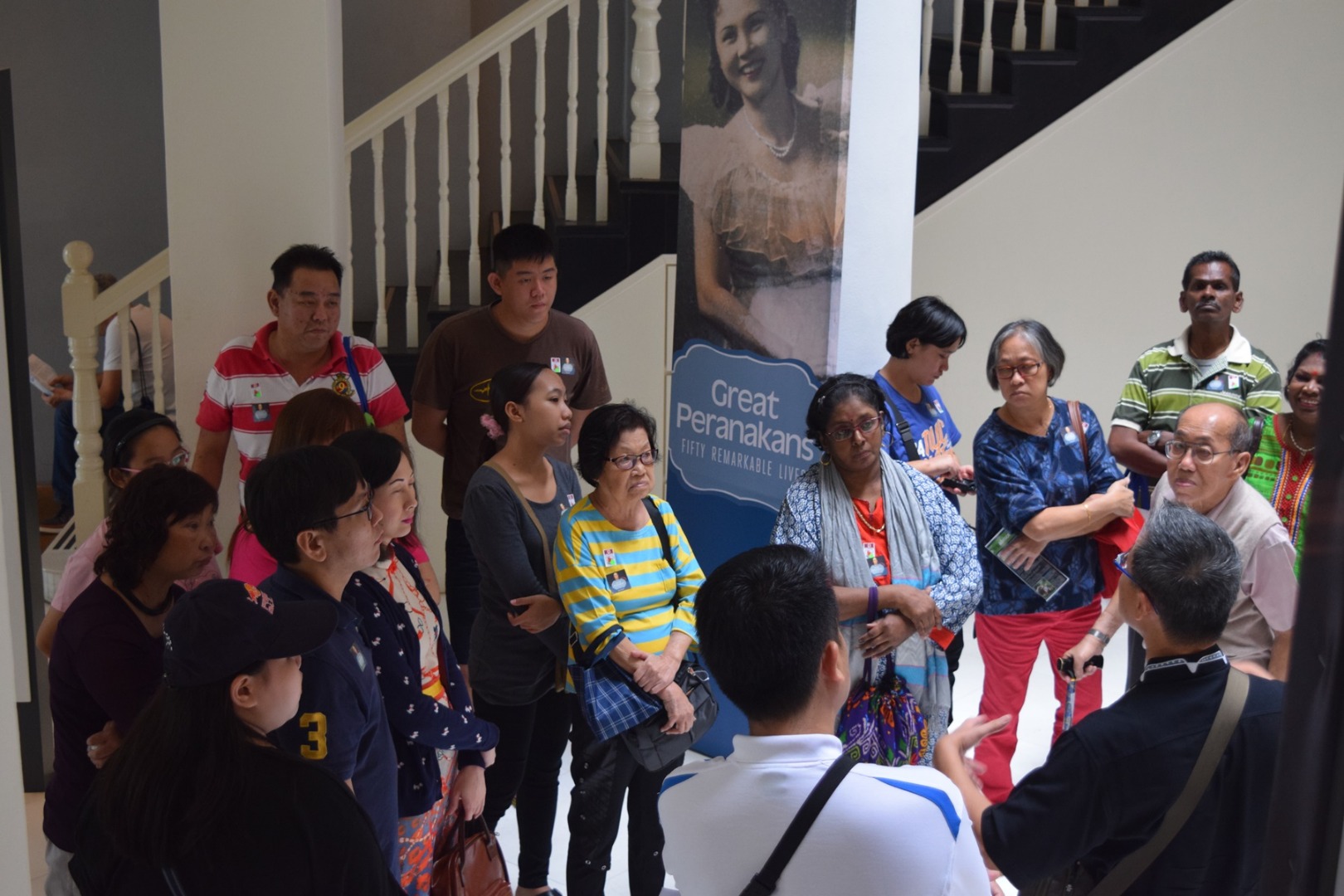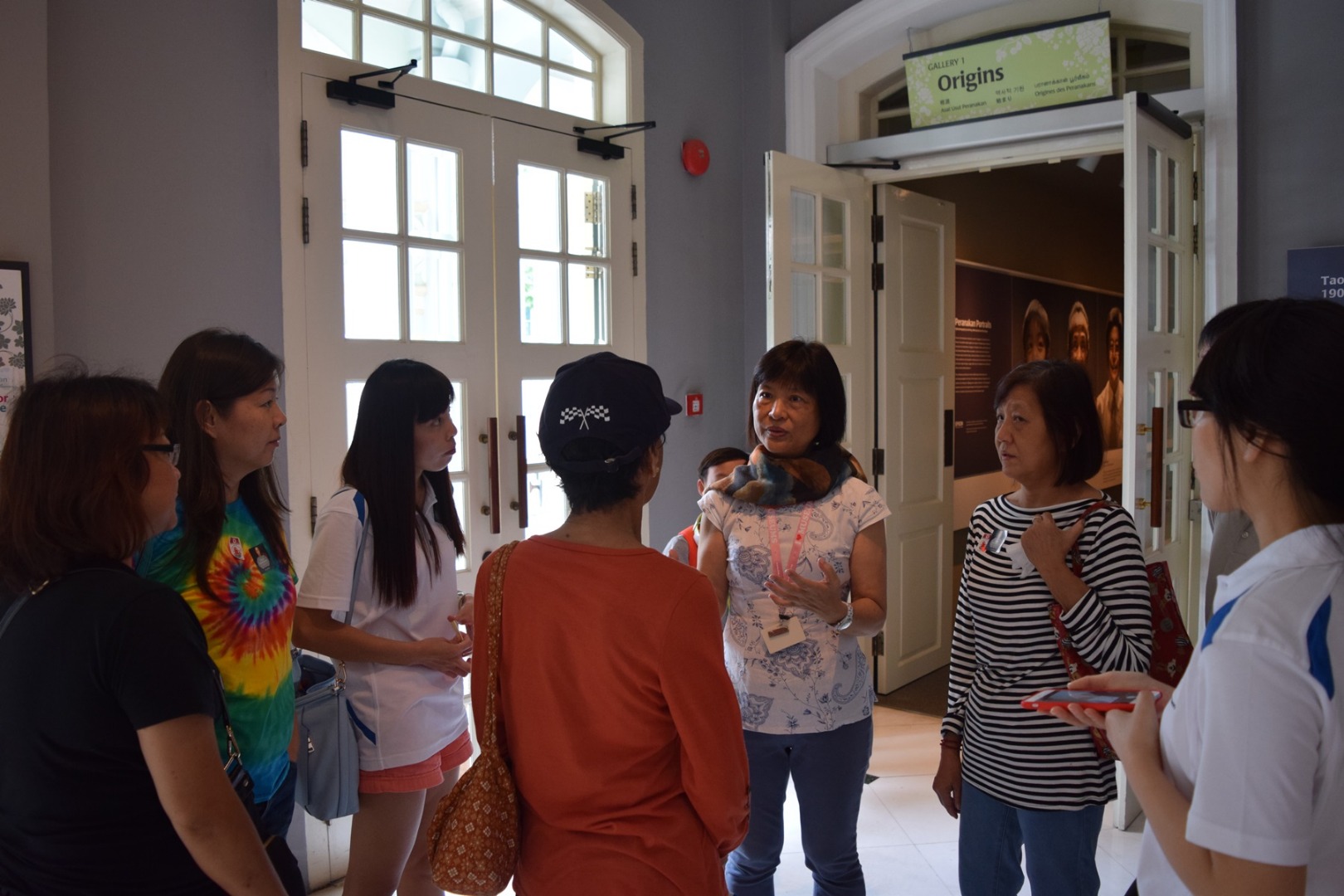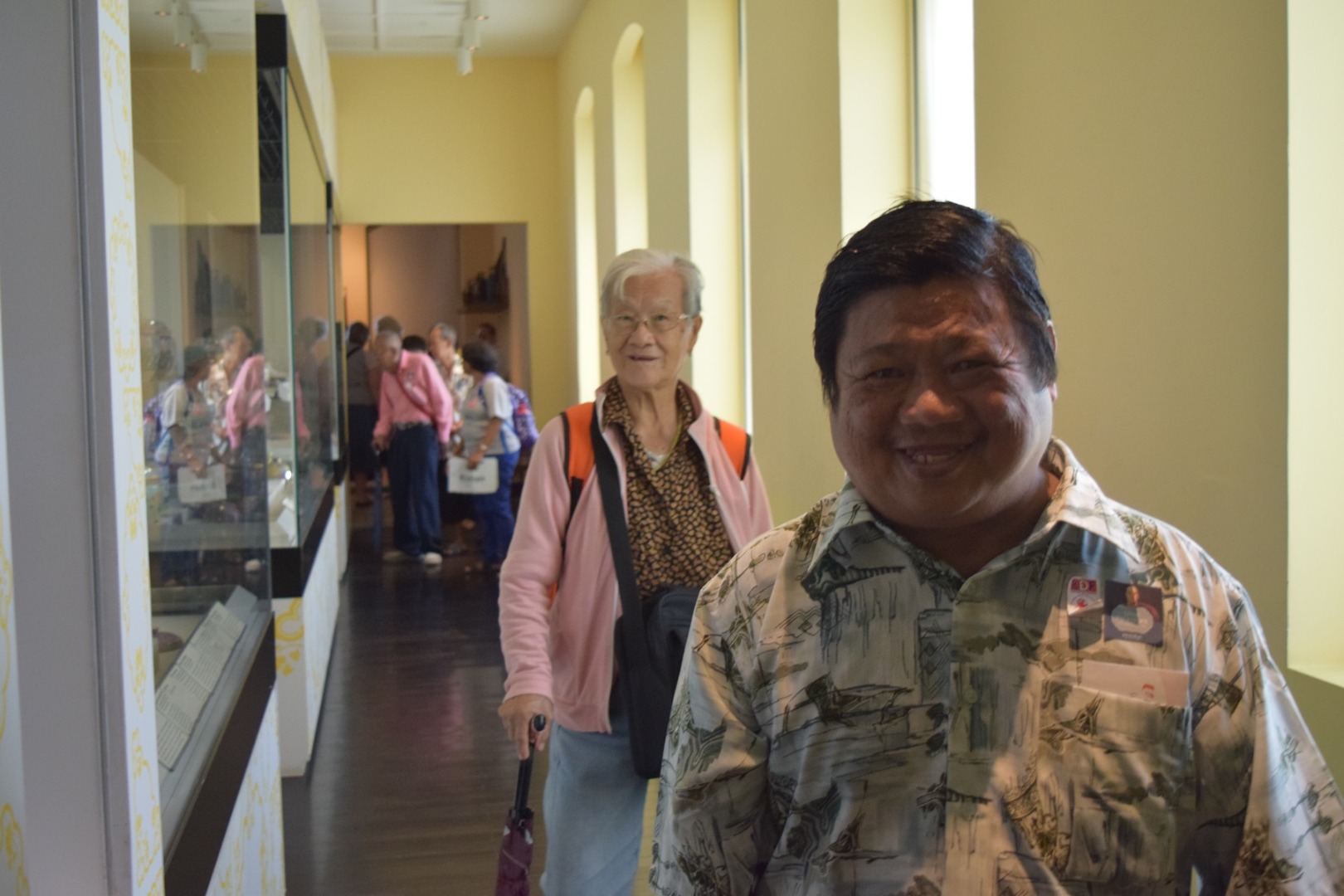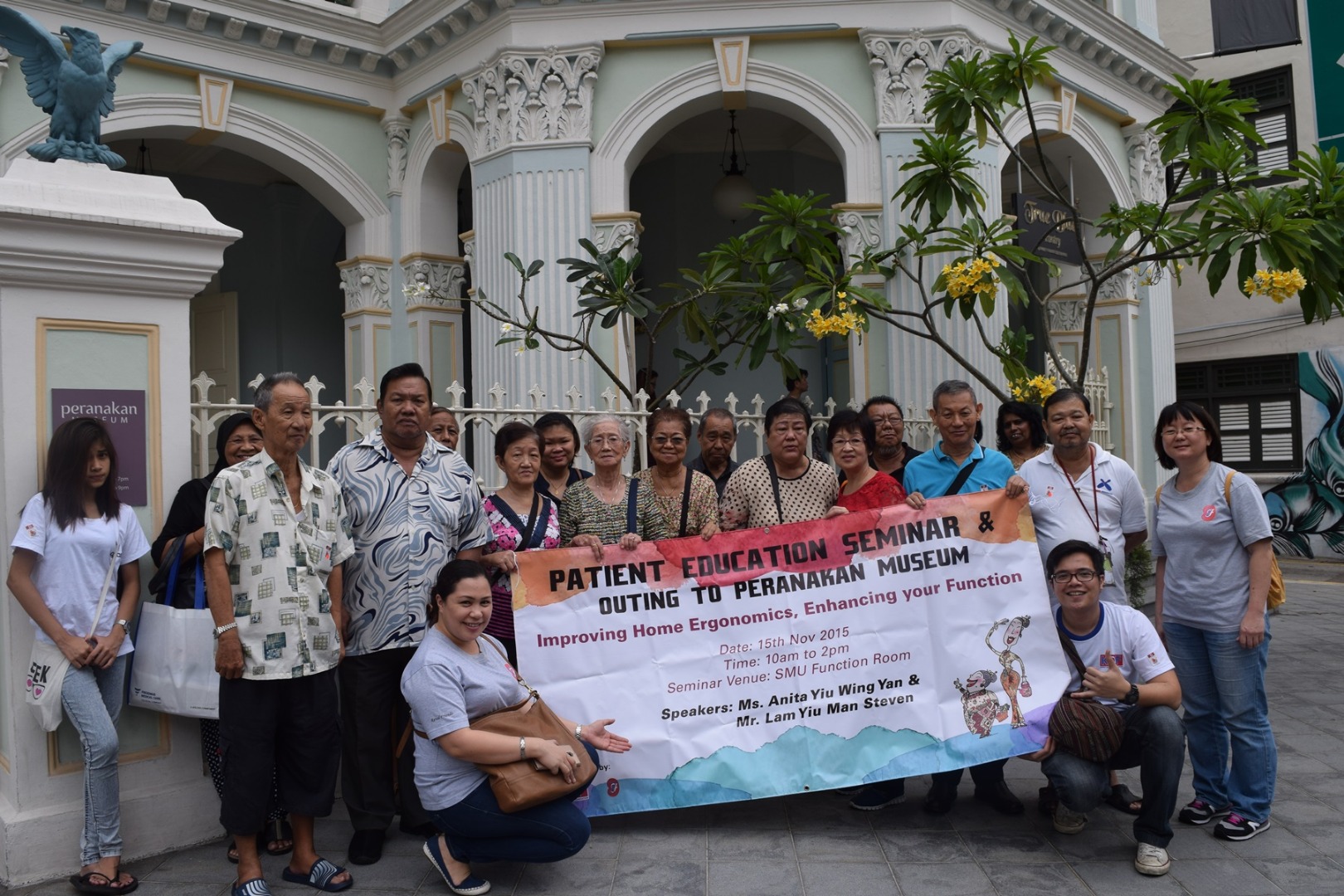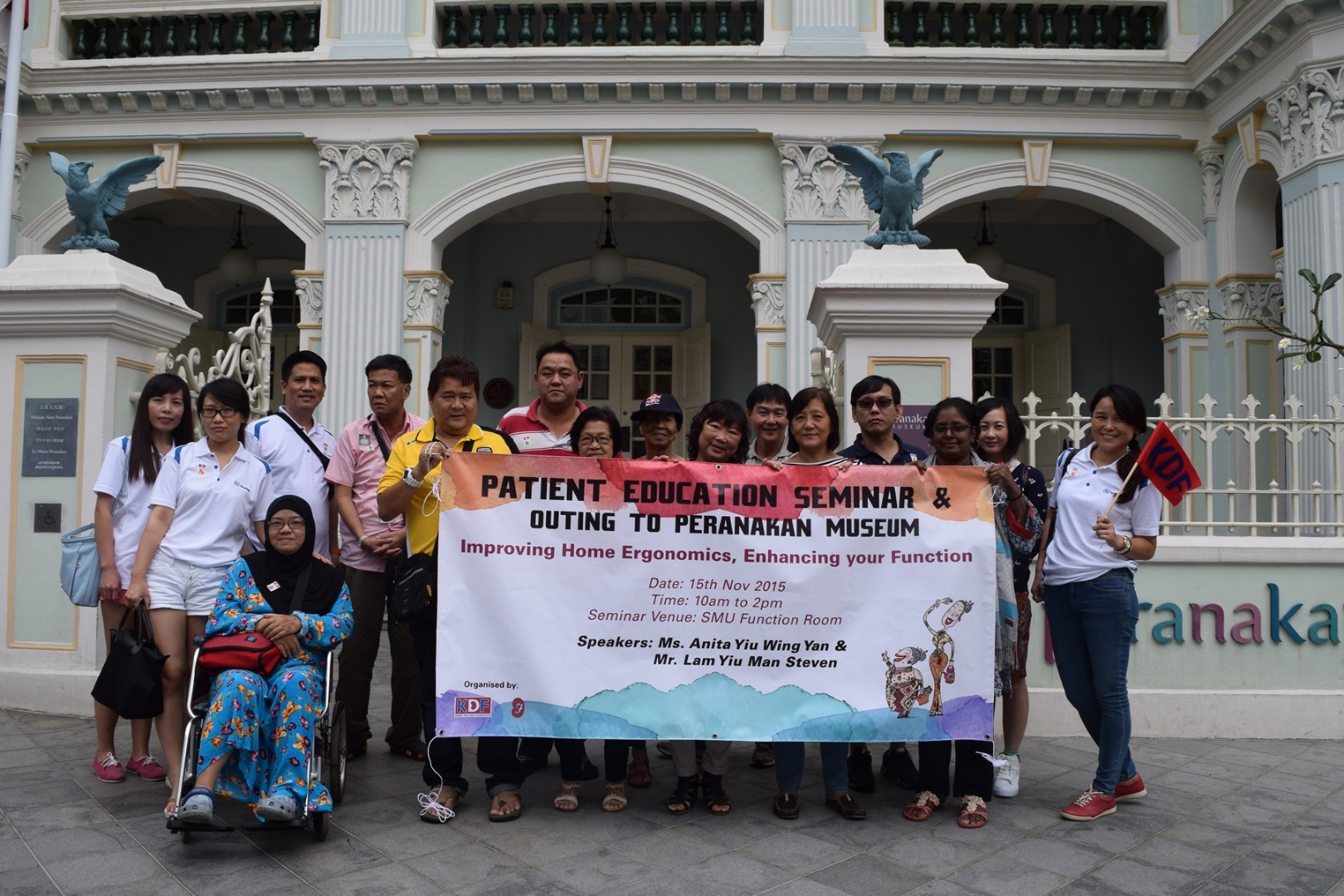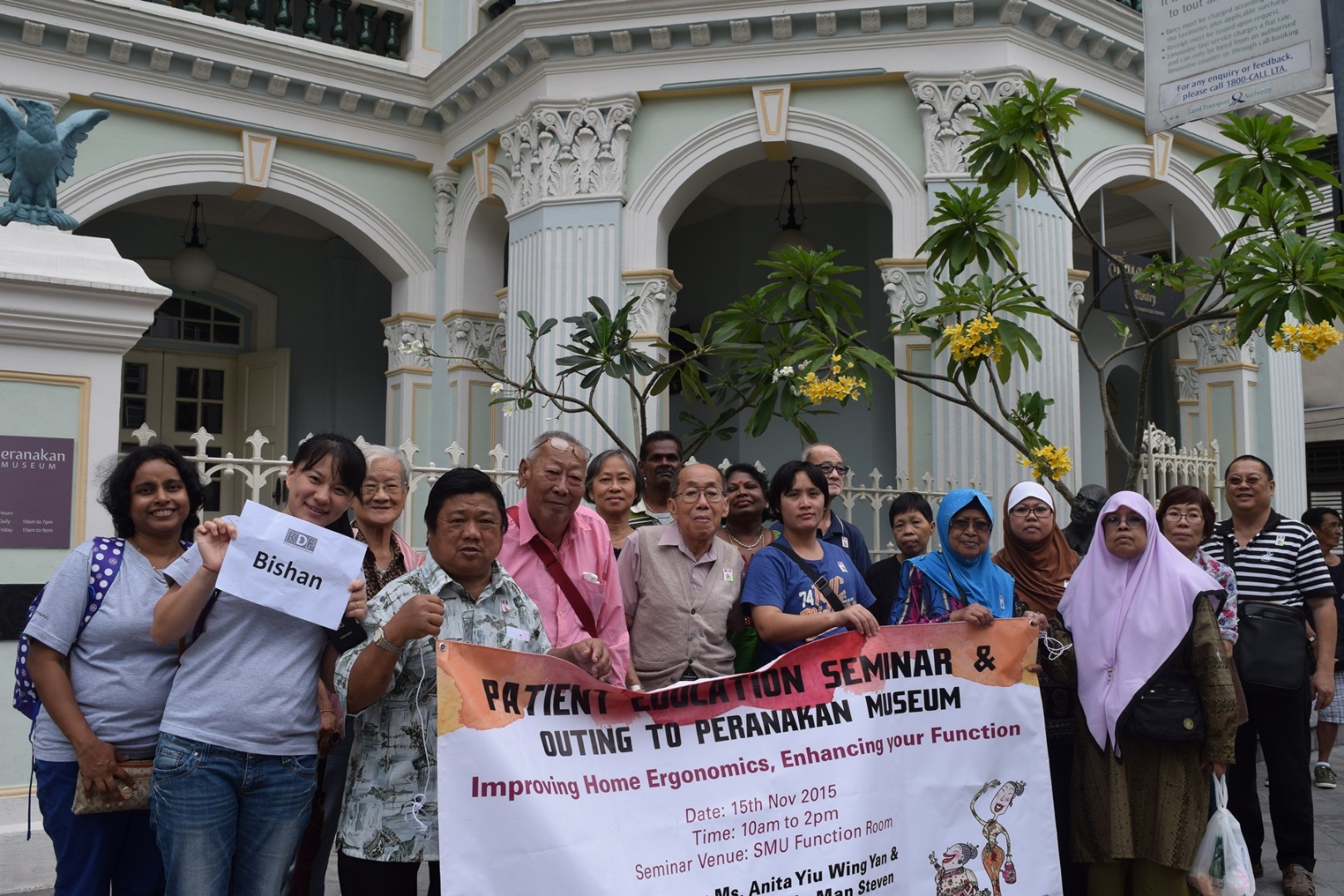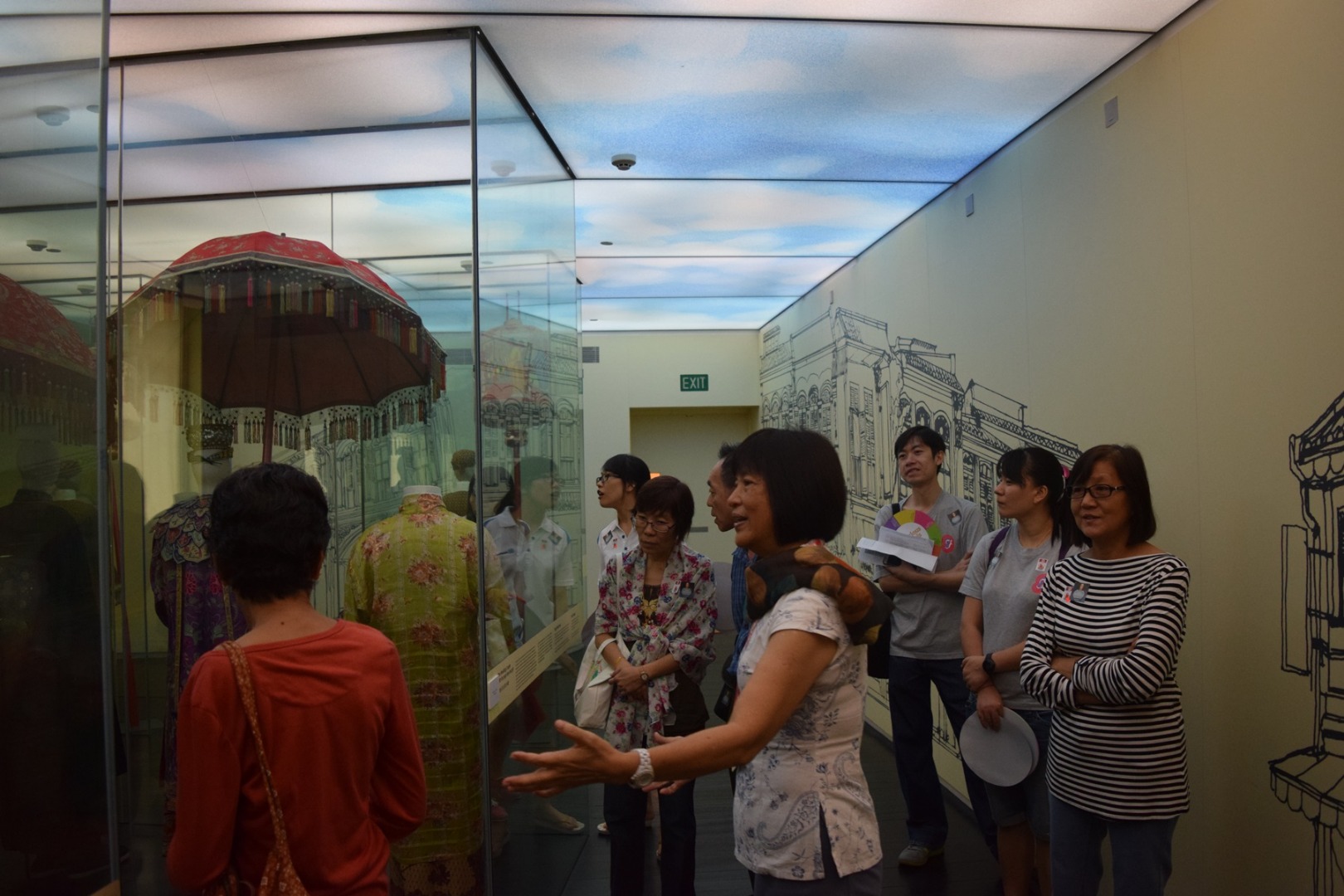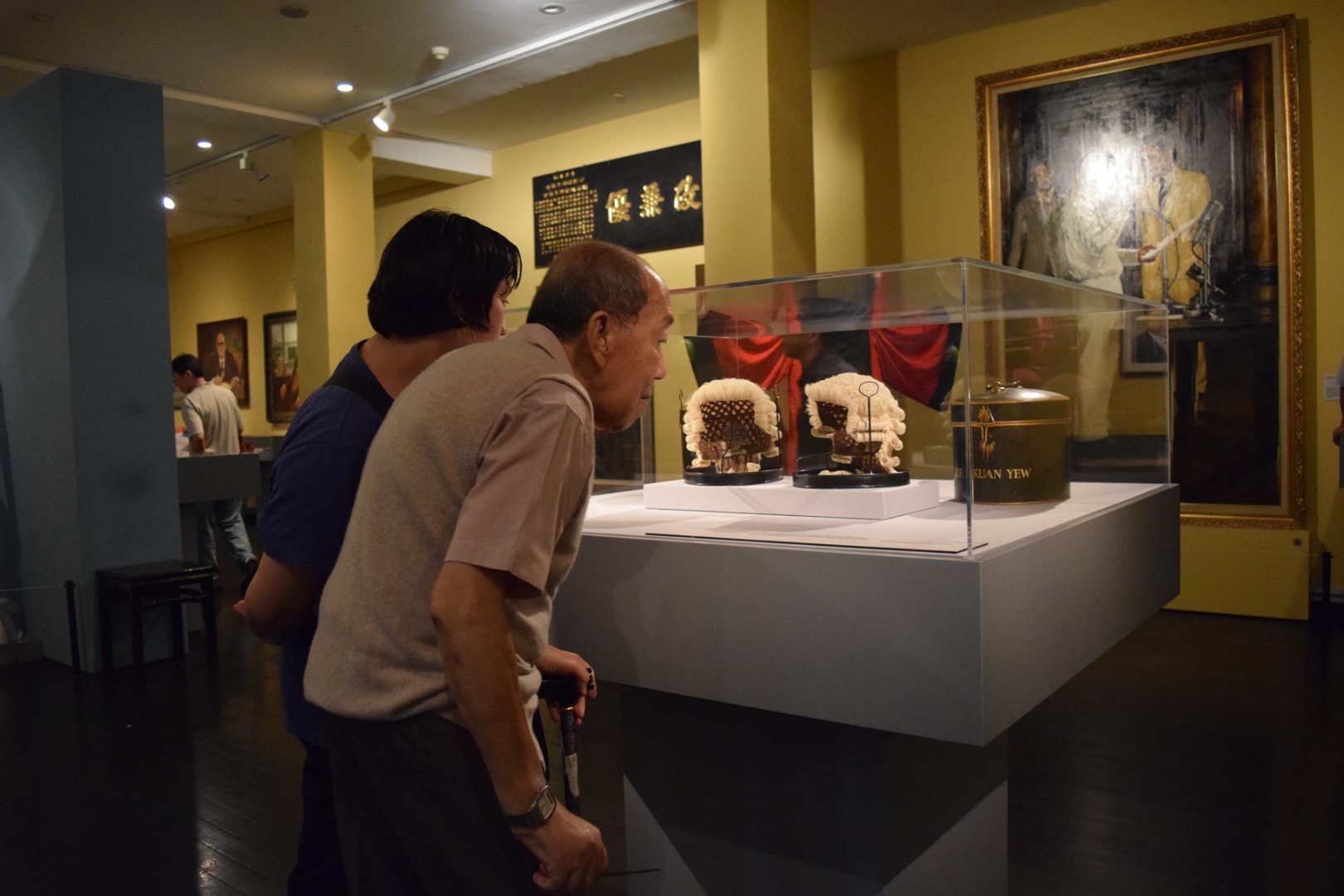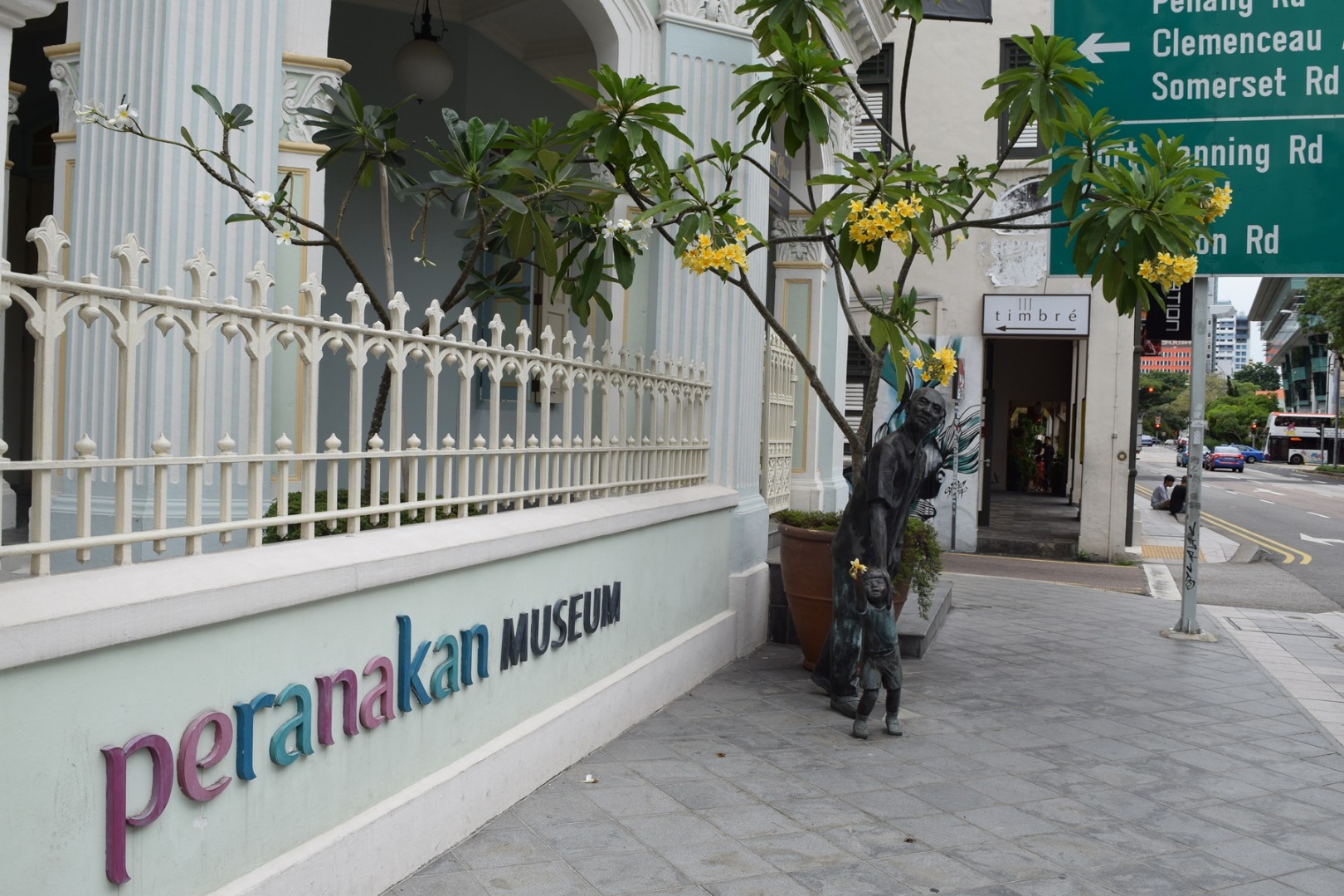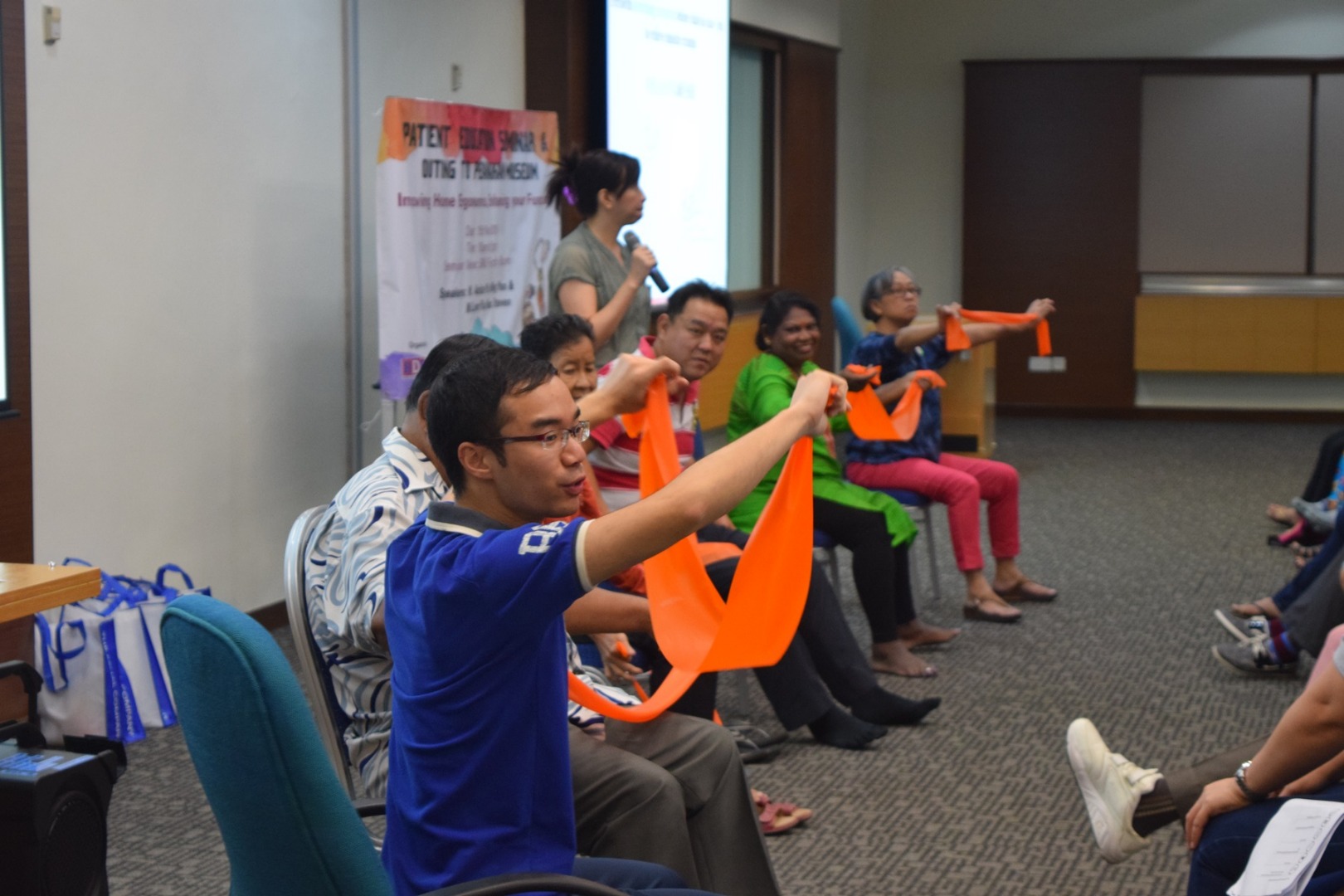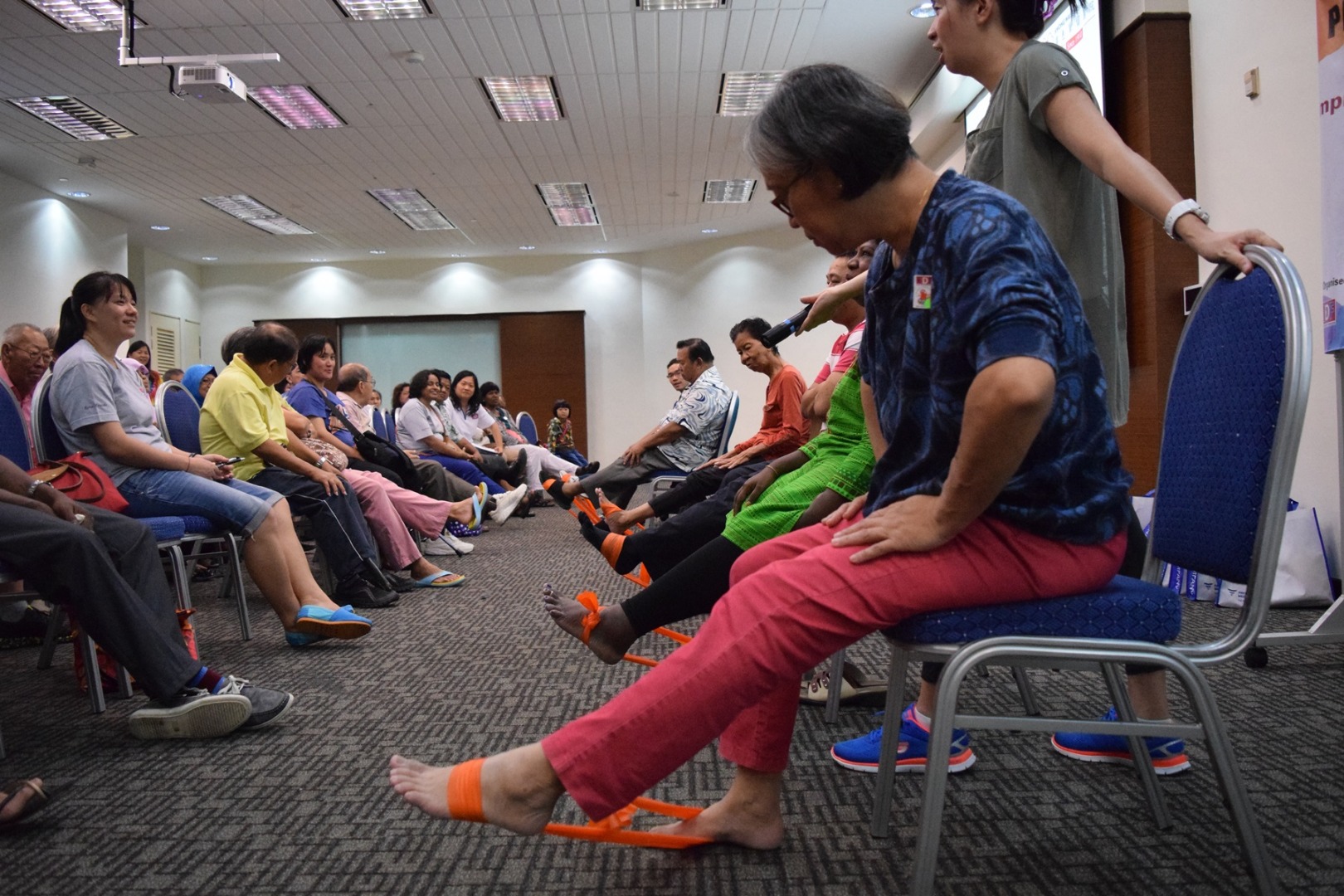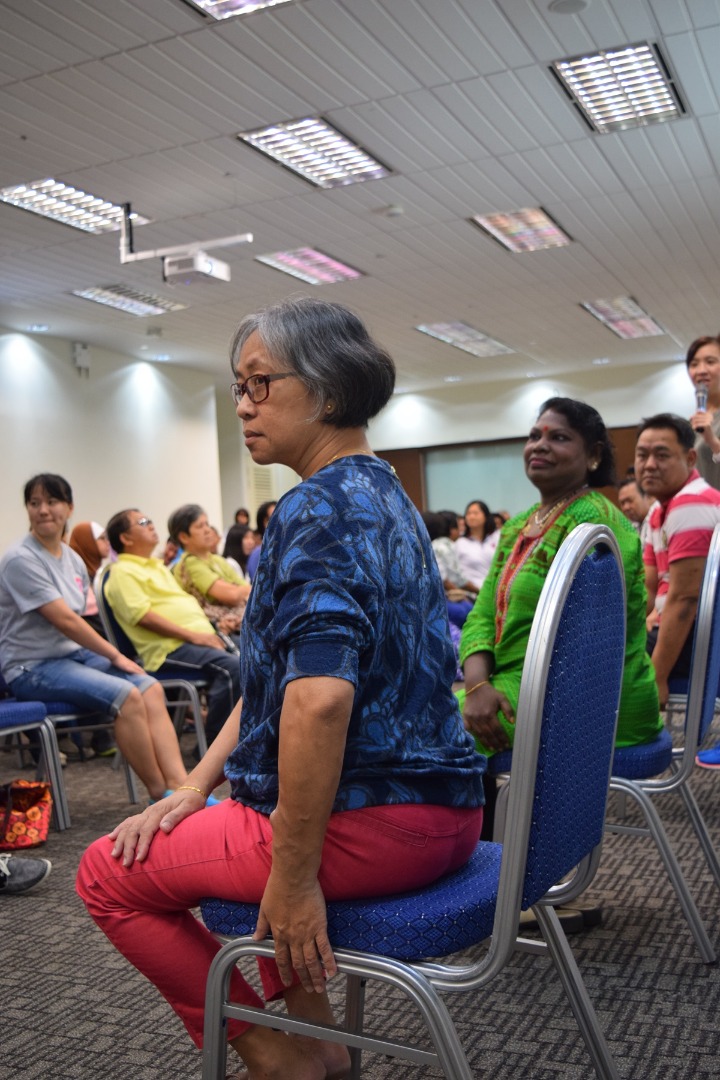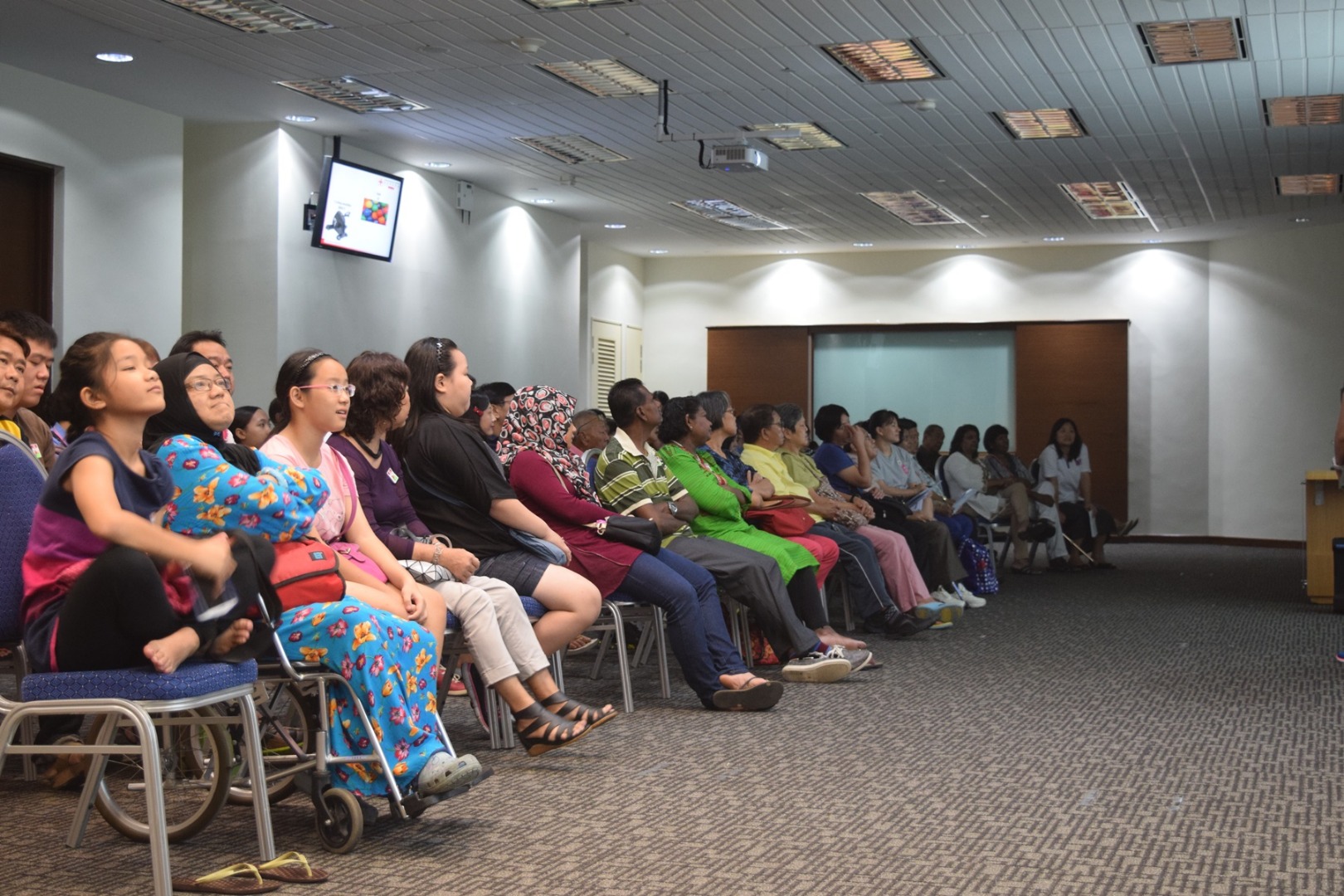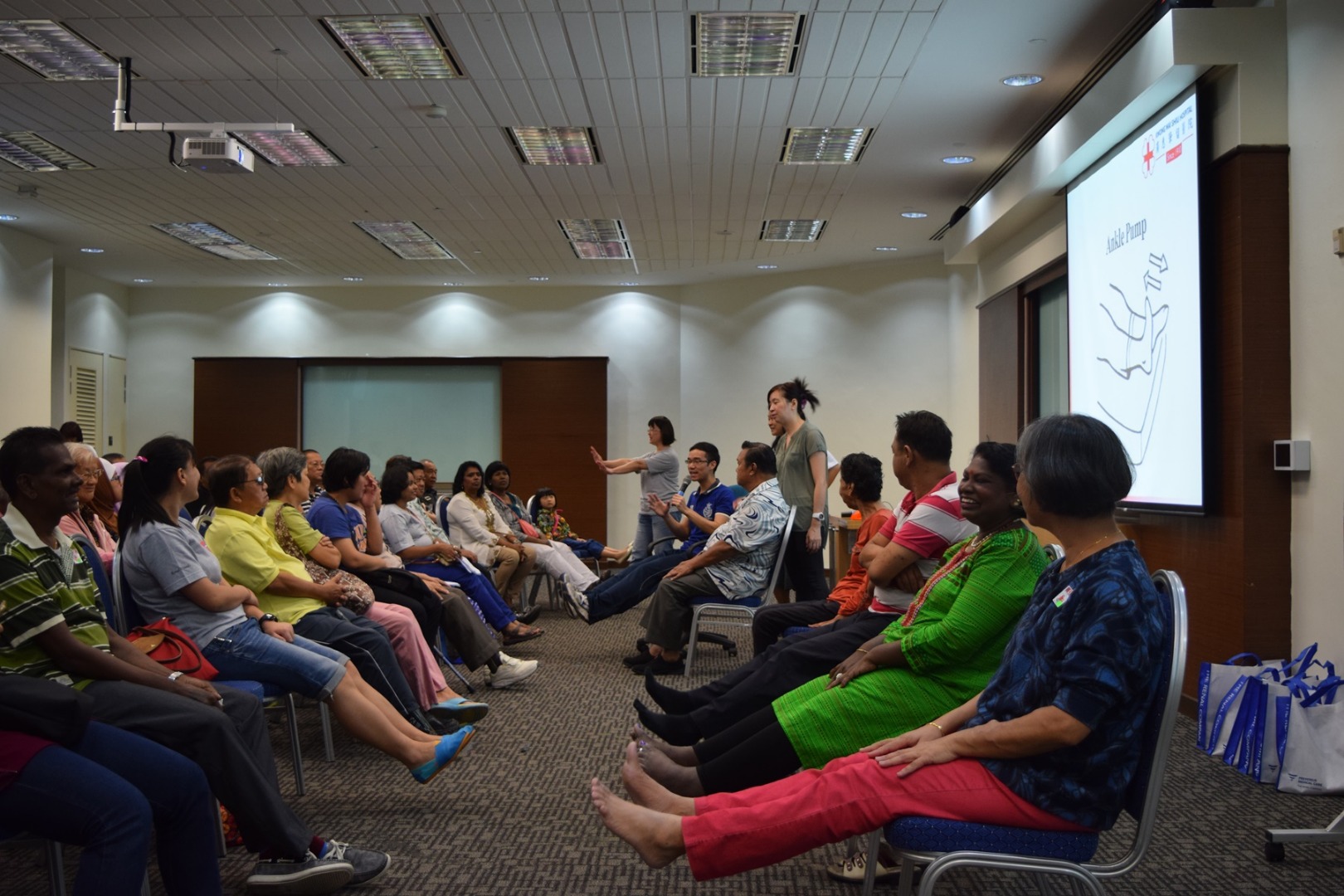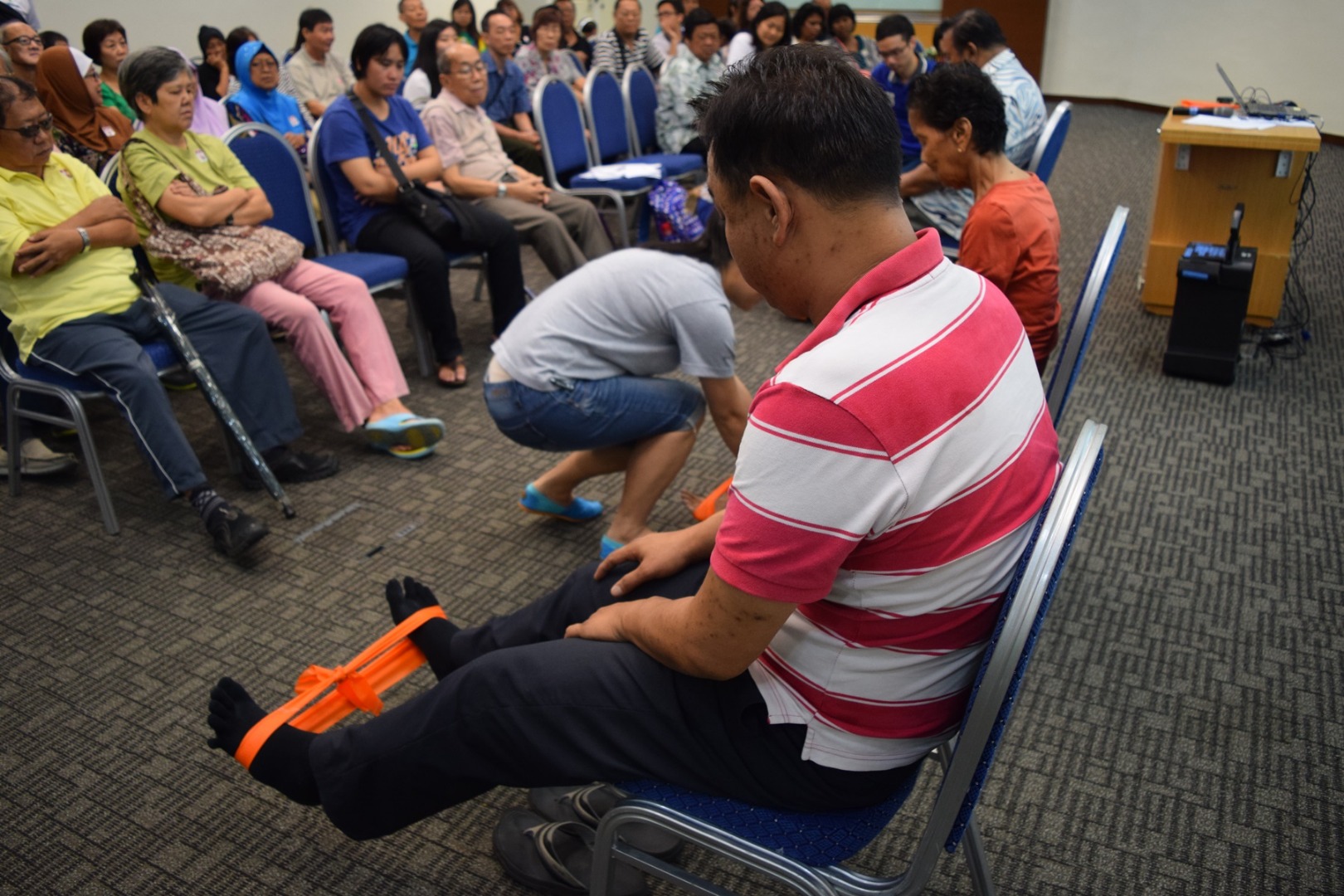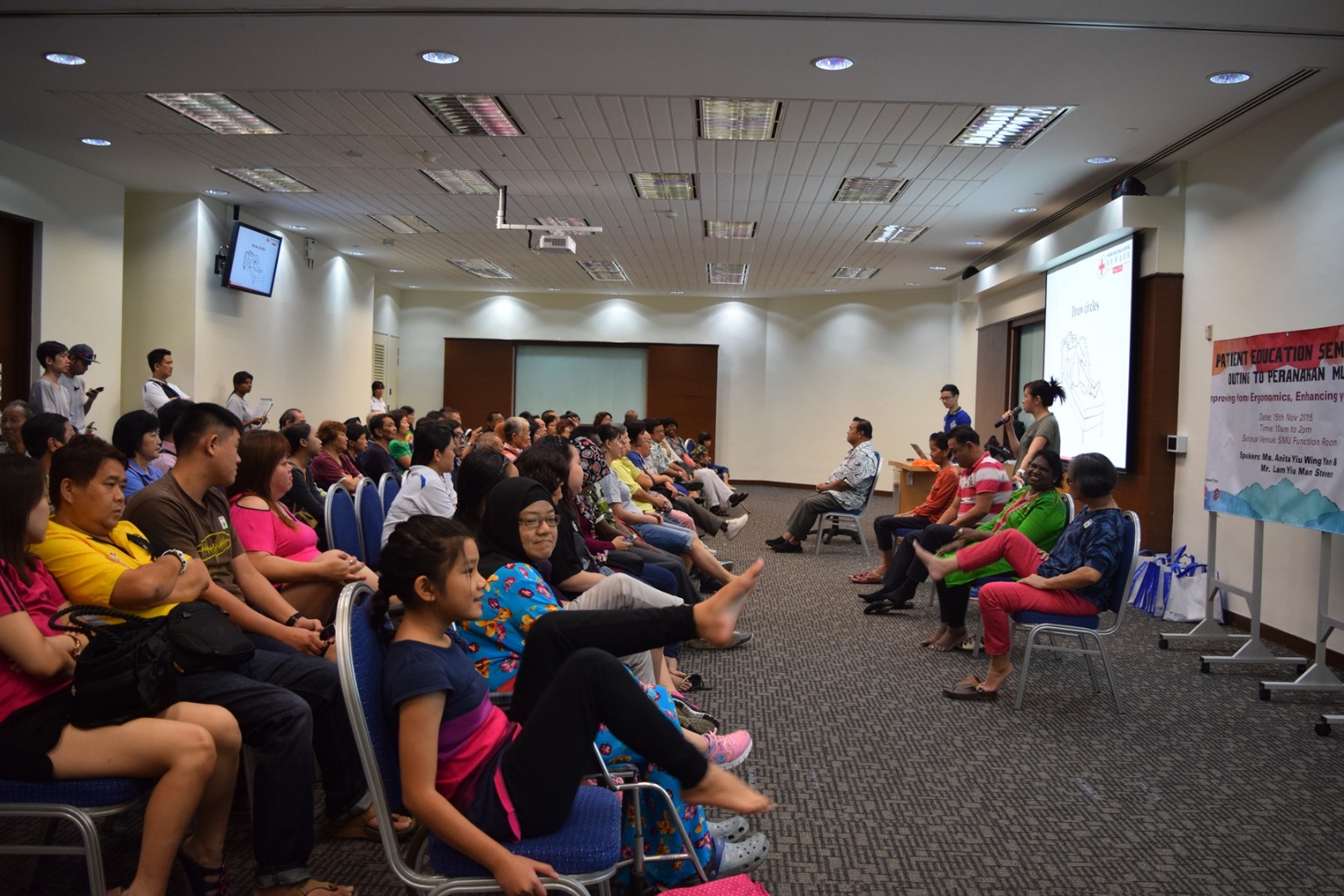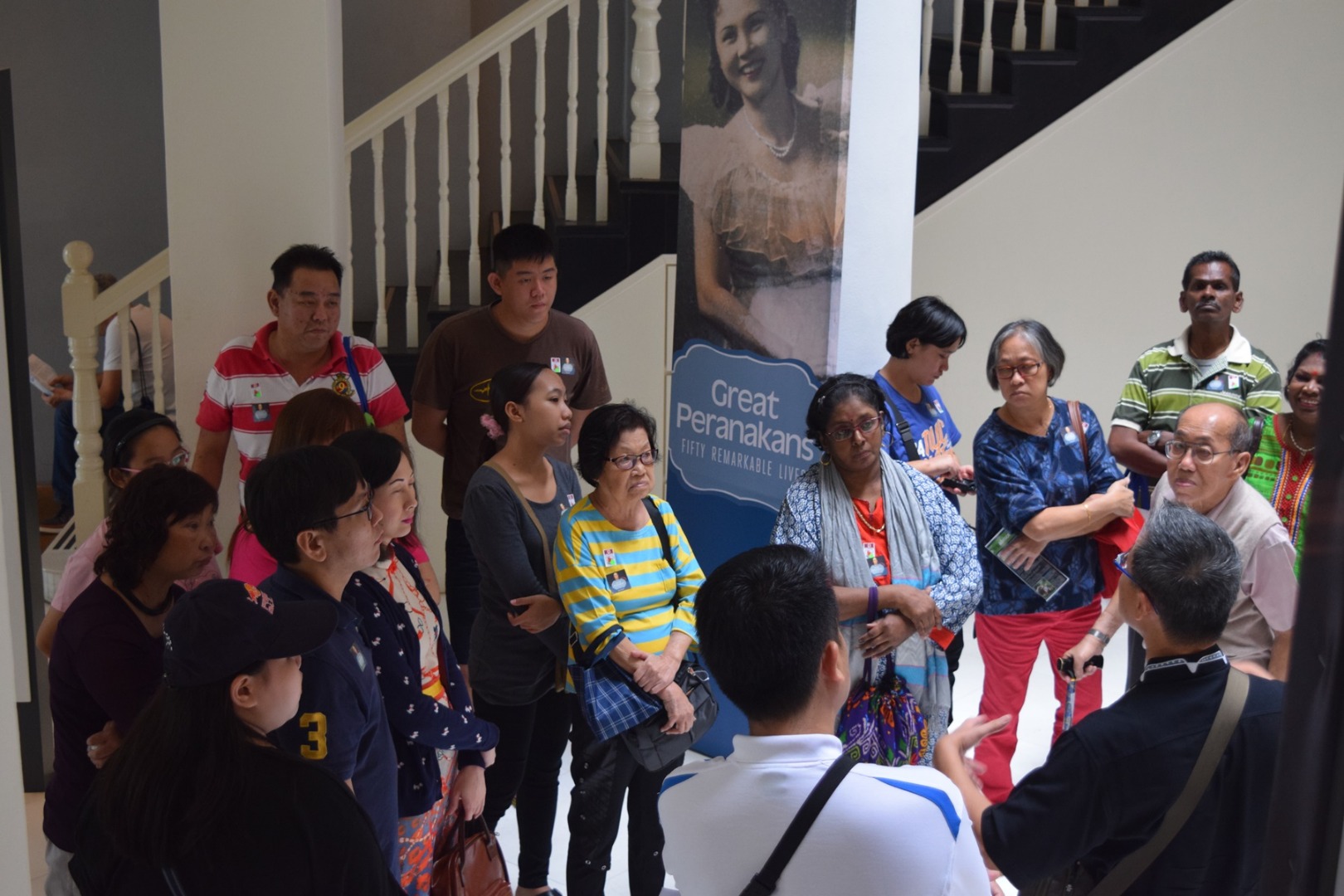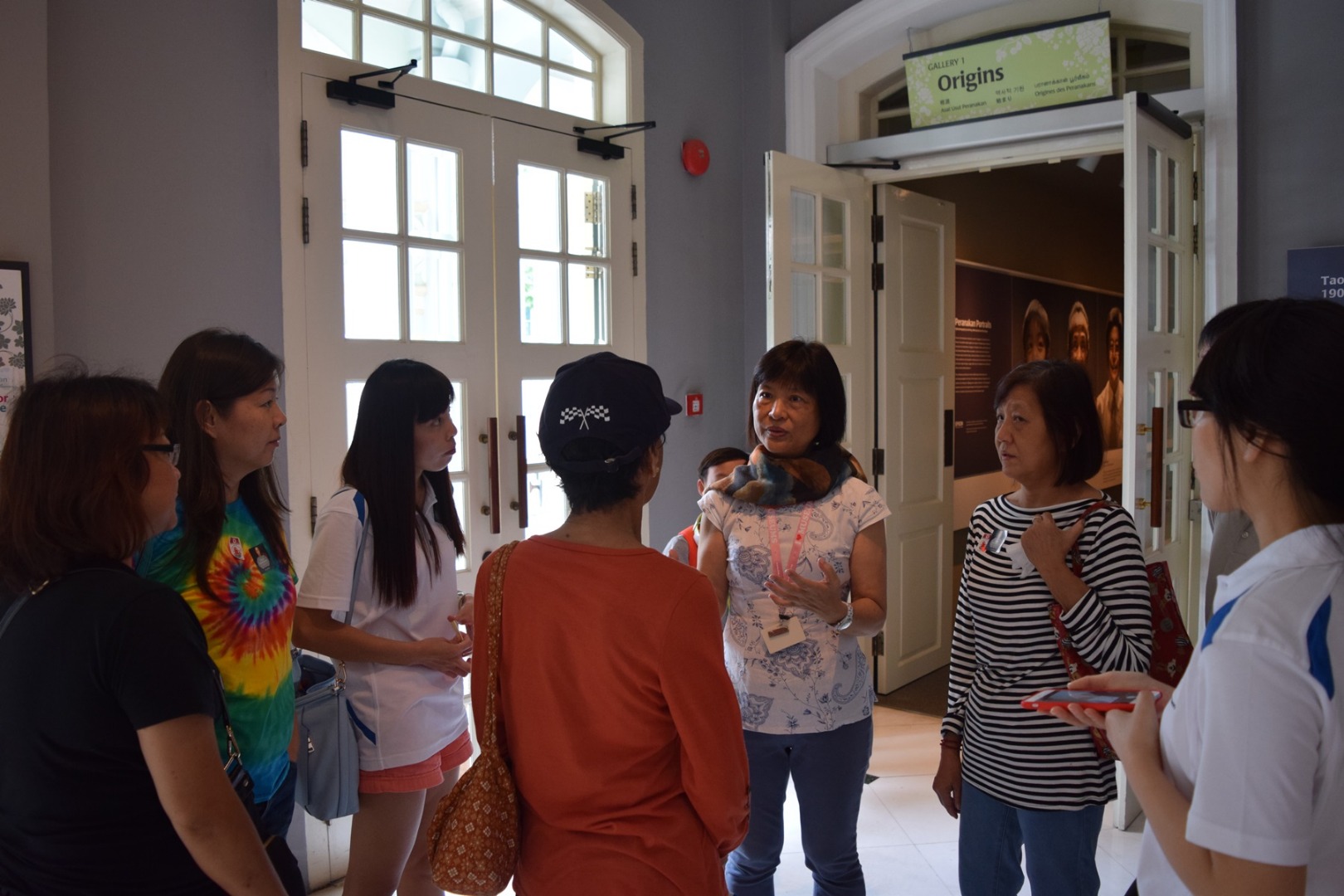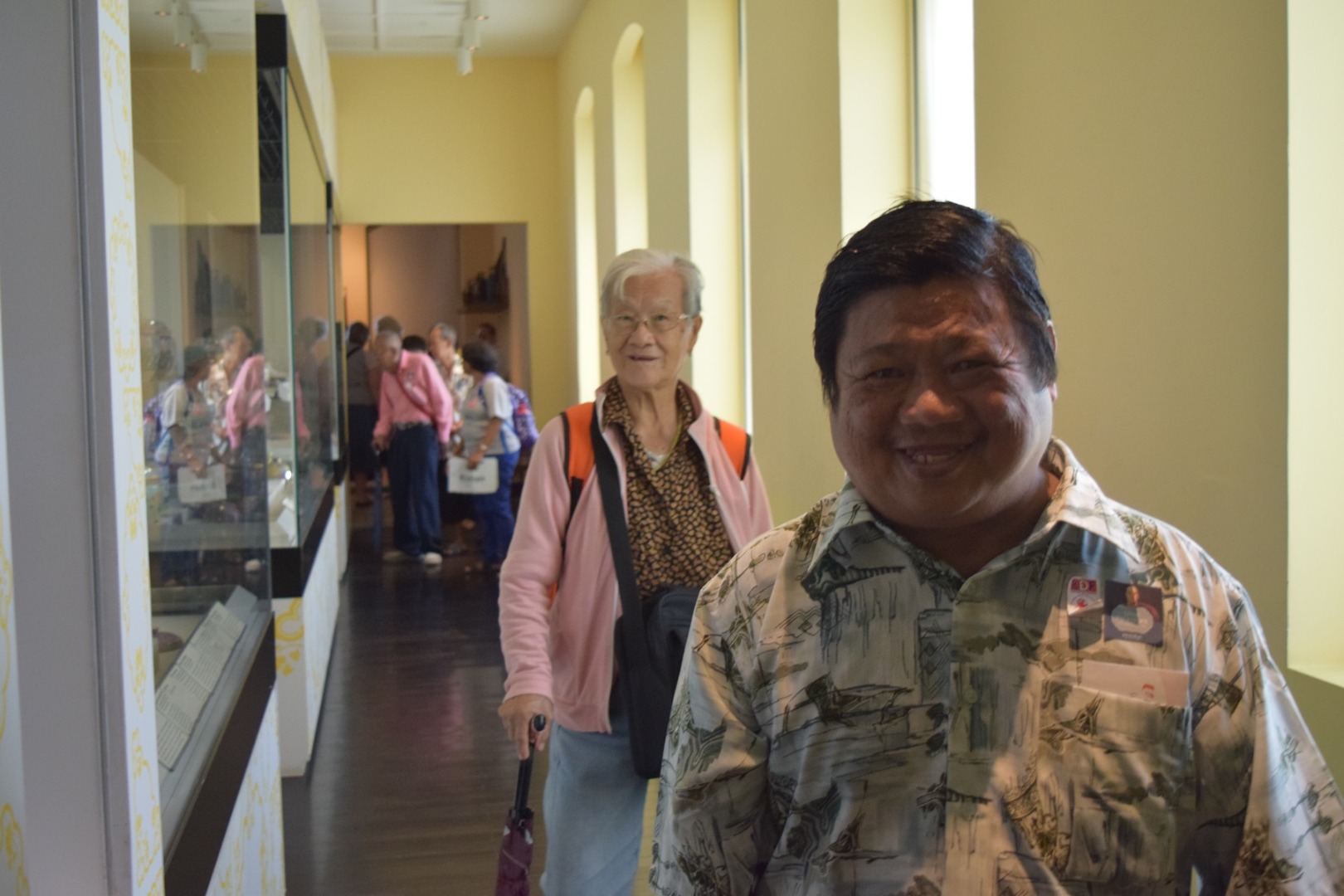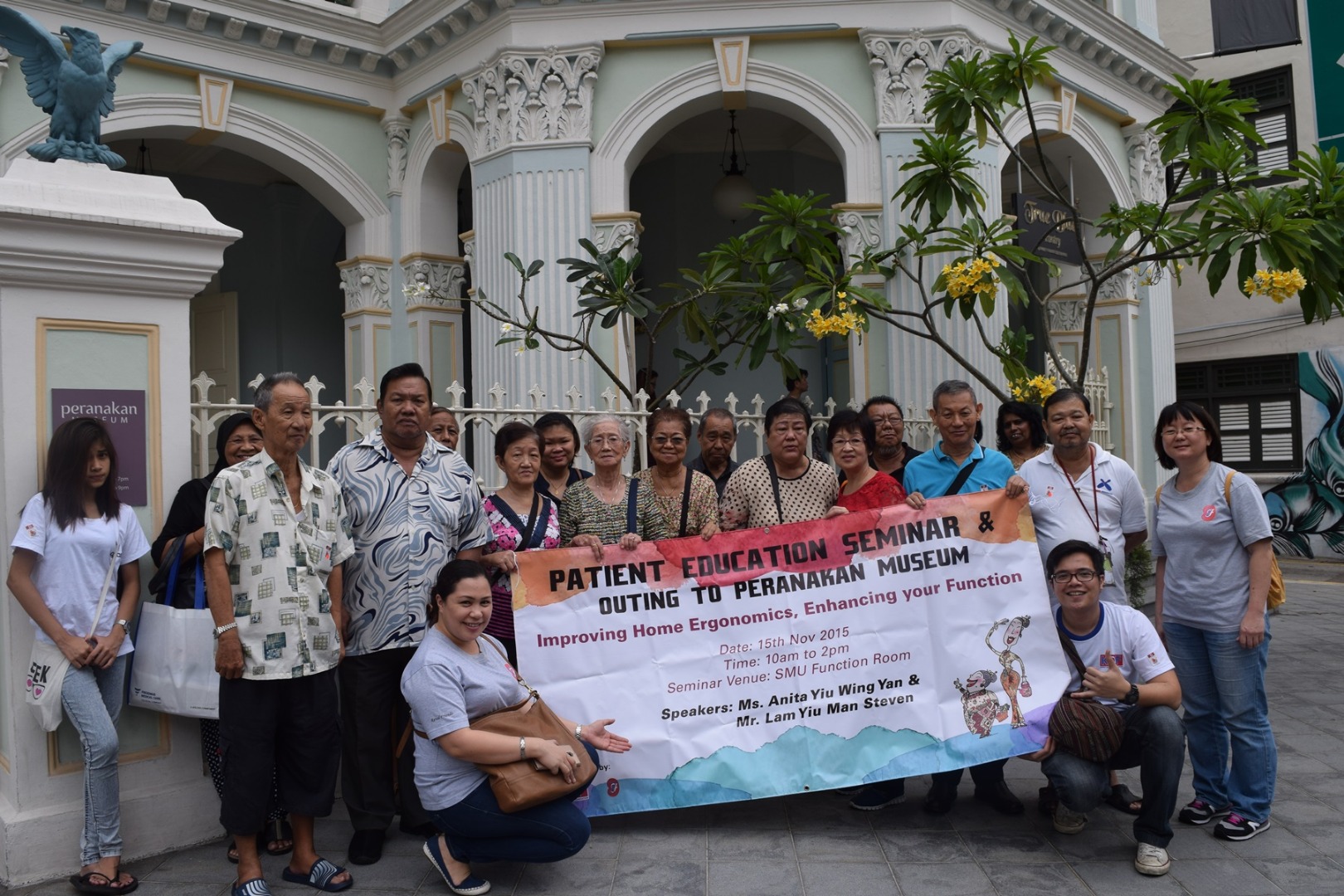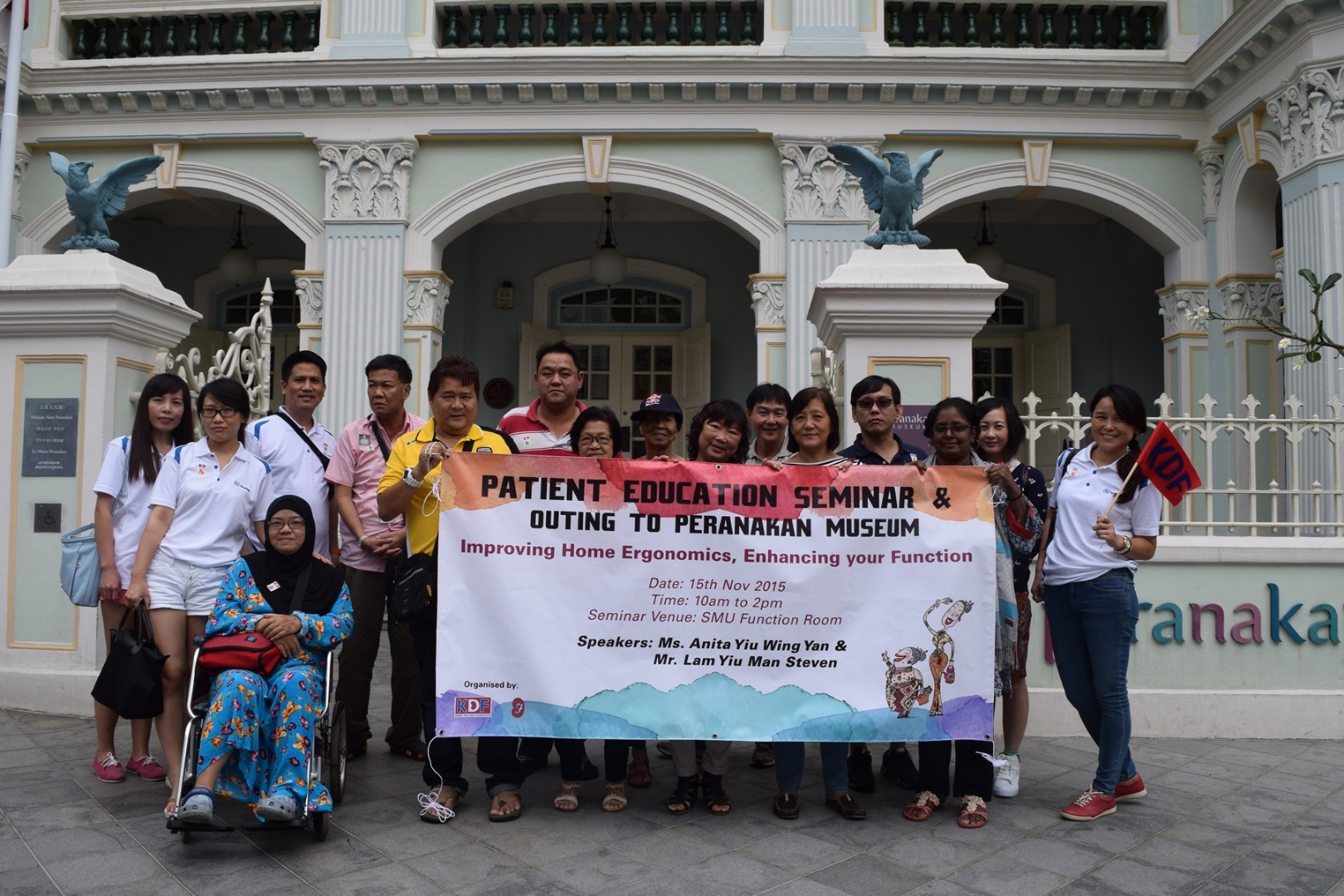 On 15th of November 2015, a patient education seminar was organised for patients to learn simple exercises that can be done during dialysis and at home.
With the guidance of Mr Steven Lam Yiu Man, a physiotherapistat Kwong Wai Shiu Hospital, our patients learnt how to do simple ankle pumps and spine stretches while in an upright sitting position – a posture easily attainable during dialysis. He also demonstrated several basic exercises that patients can complete at home with the help of an exercise band.
Thereafter, Ms Anita Yiu Wing Yan, an occupationaltherapist at Kwong Wai Shiu Hospital, shared some tips on how patients can keep their homes safe to avoid accidental falls, an especially important topic for our elderly patients.
After a hearty lunch, participants made their way to the Peranakan Museum, where they were treated to a culturalfeast for the eyes through the brilliant colours and exquisite craftsmanship of Peranakan artefacts and arts and crafts.
Our patients got a glimpse into traditional Peranakan life by visiting the various galleries, which showcased their customs from weddings, religion, home life, to food and fashion. They were also just in time to catch the 'Great Peranakans: Fifty Remarkable Lives' special exhibit, where amongst the many notable artefacts on display was an oil painting of the swearing-in of Singapore's founding prime minister, the late Mr Lee Kuan Yew, as well as his barristerwig.
This patient seminar cum social outing was organised by Renal Friends, KDF's patient support group.