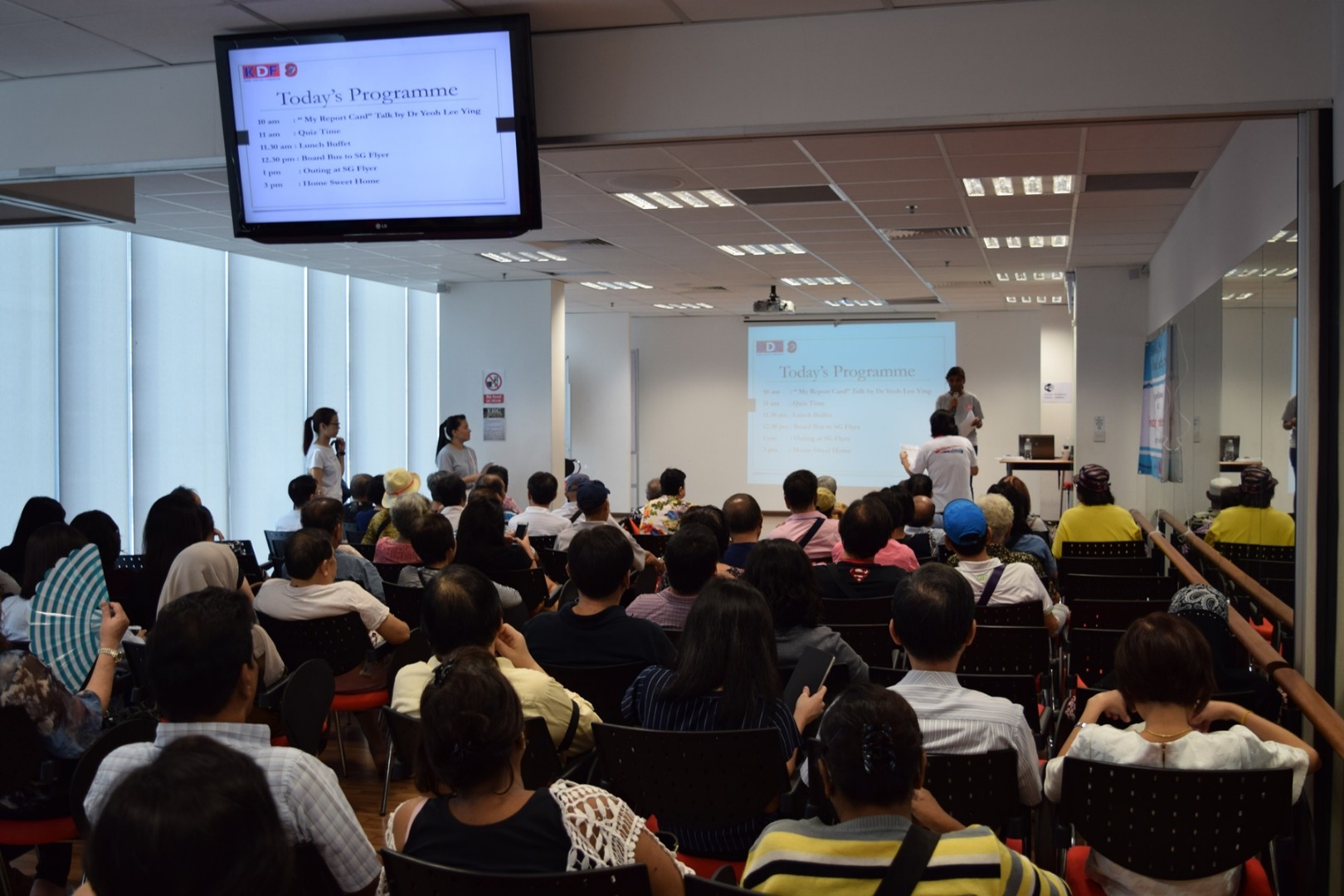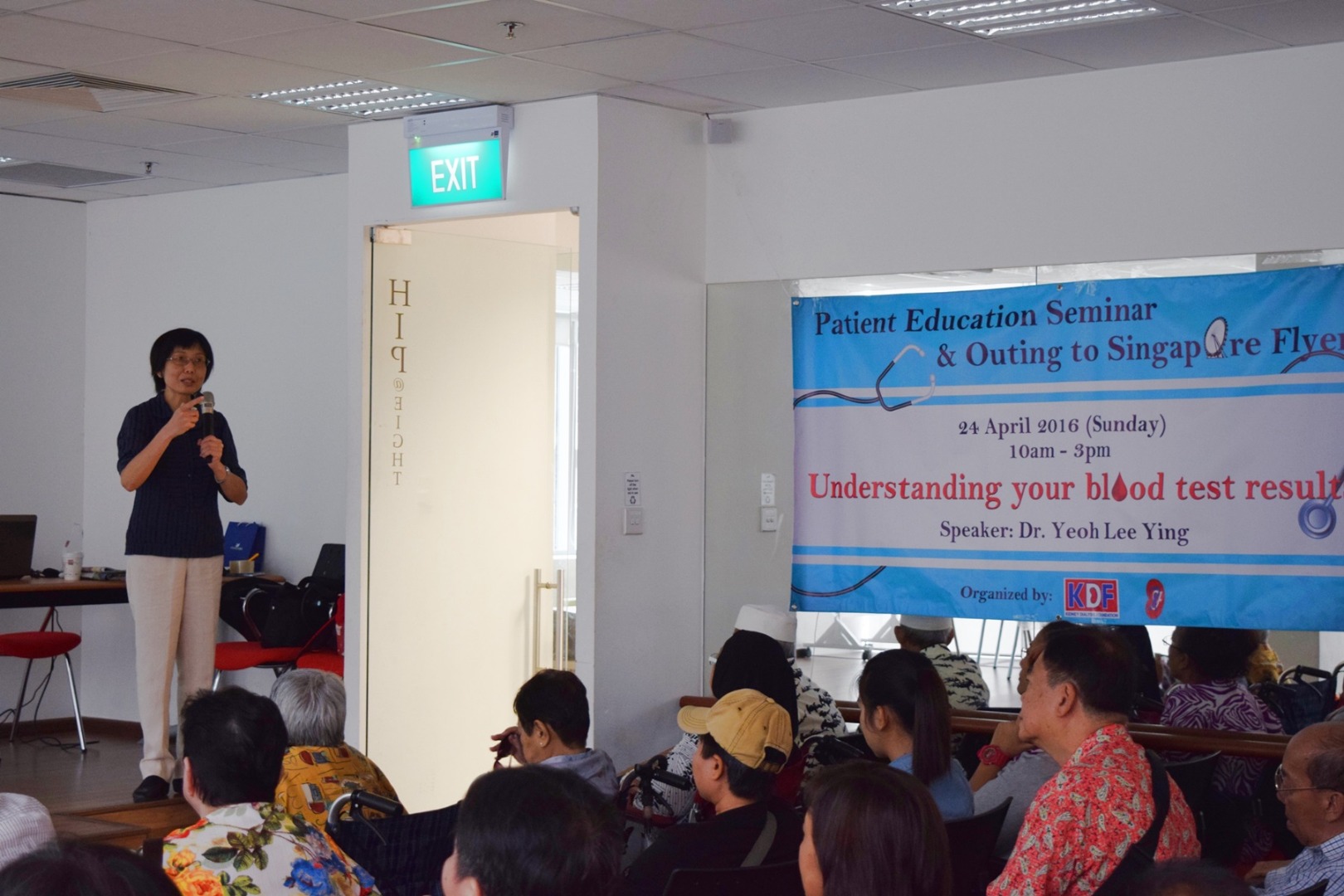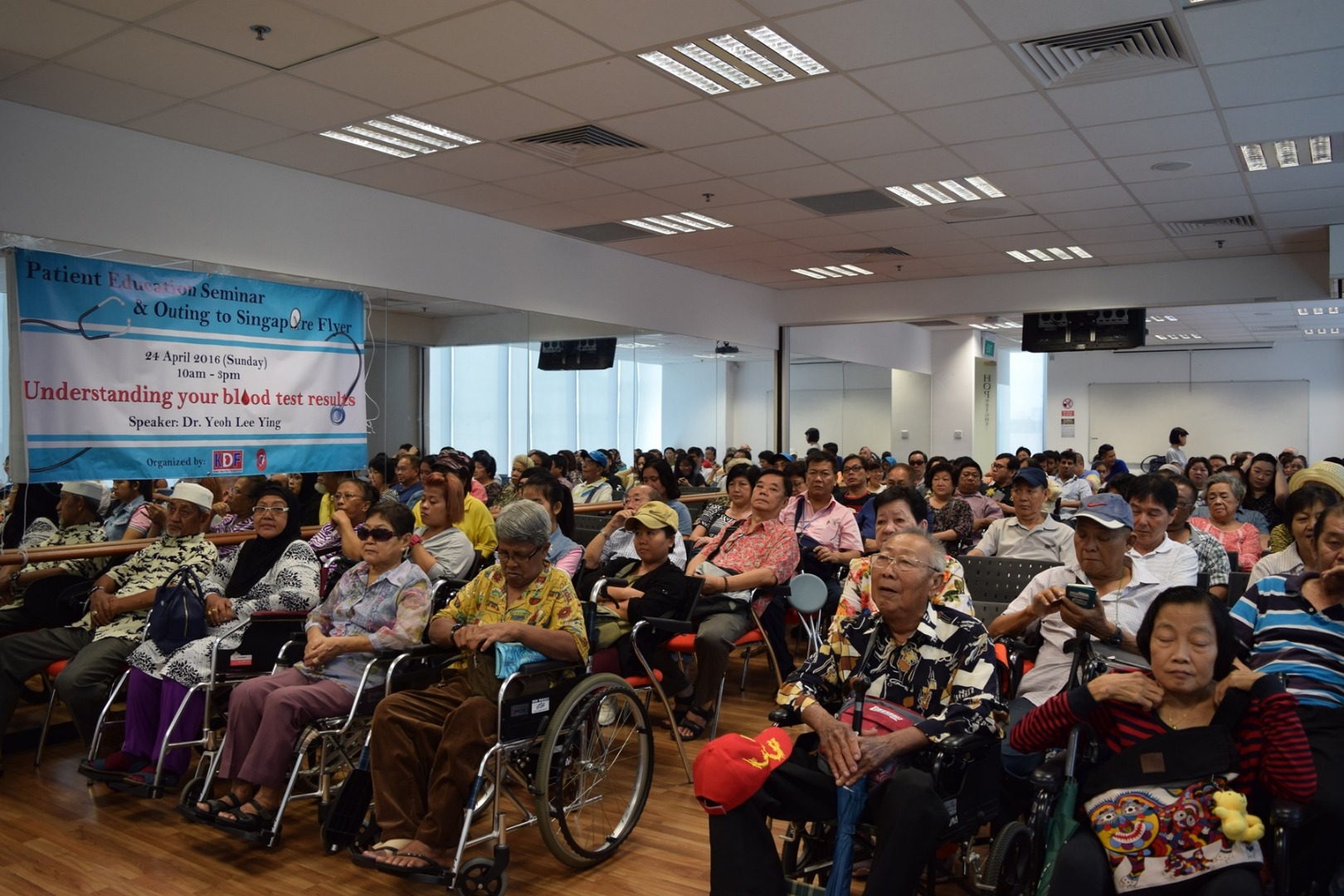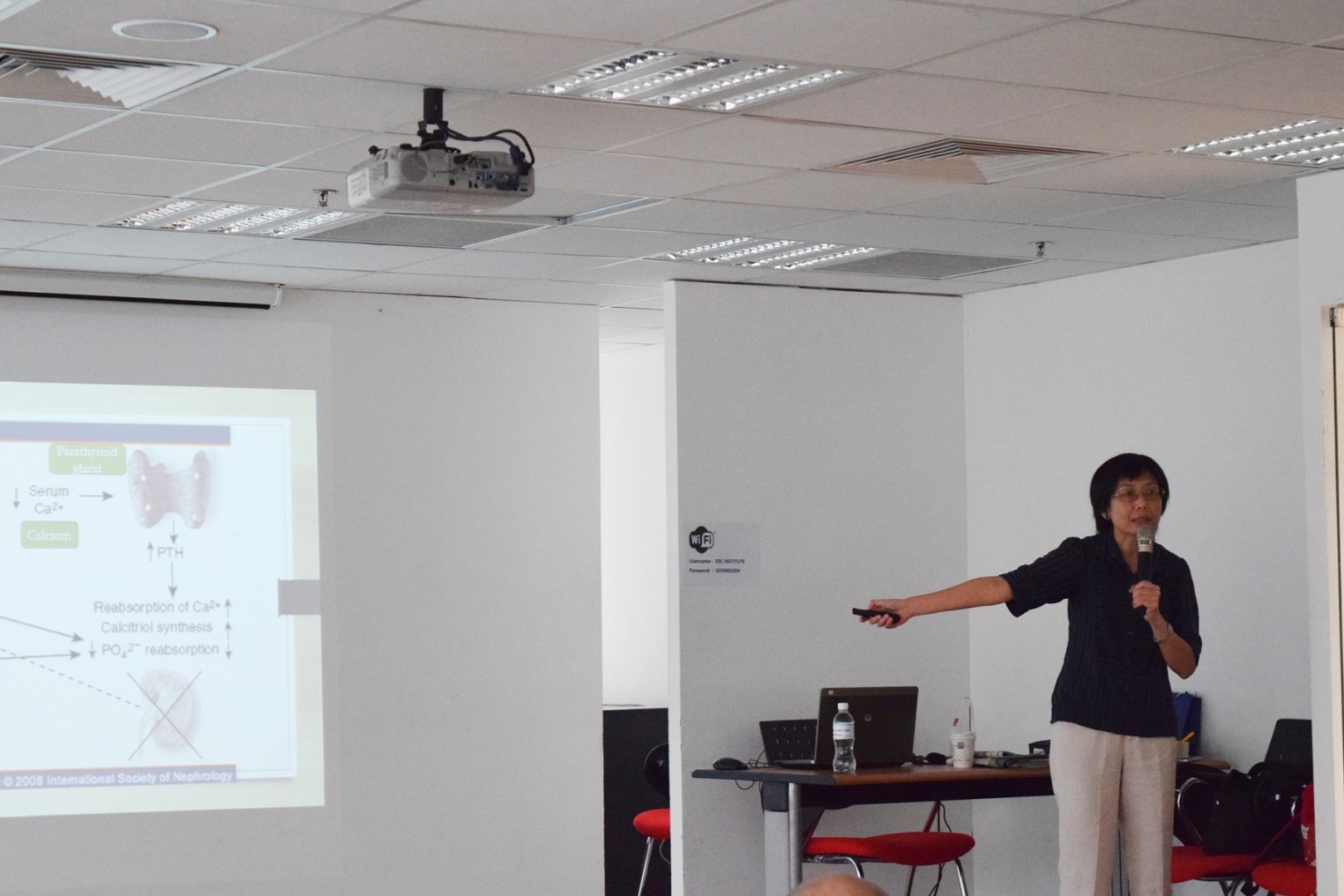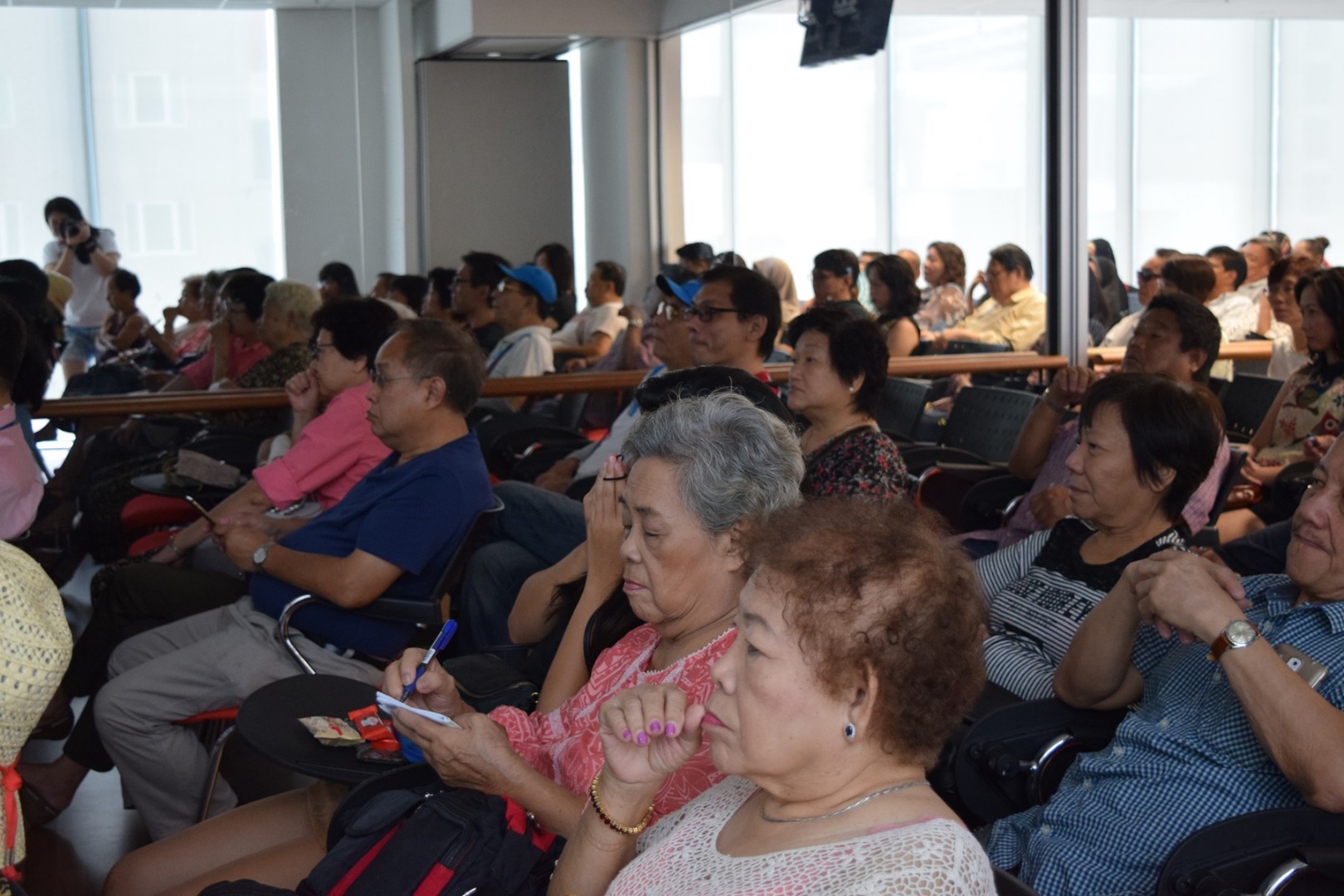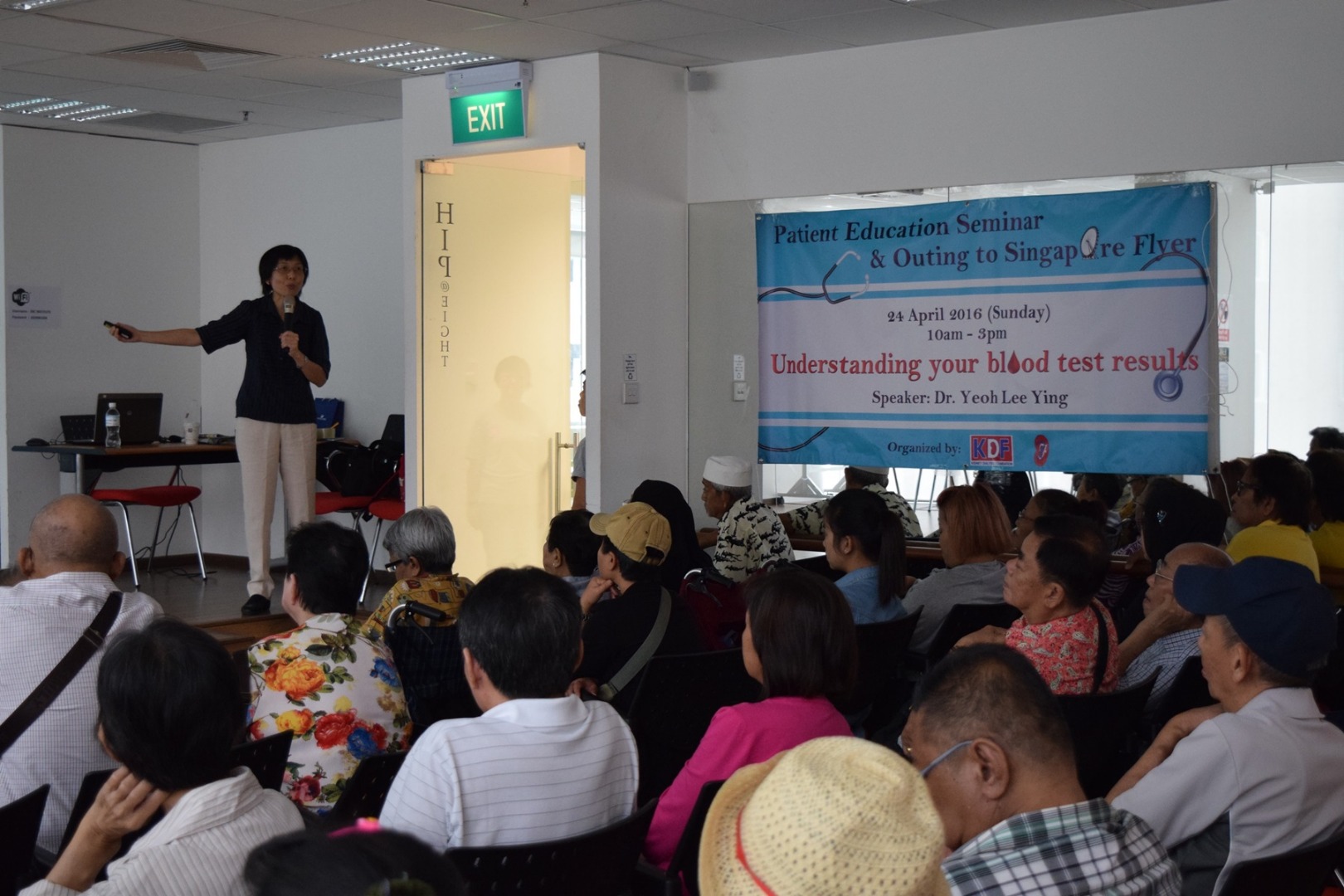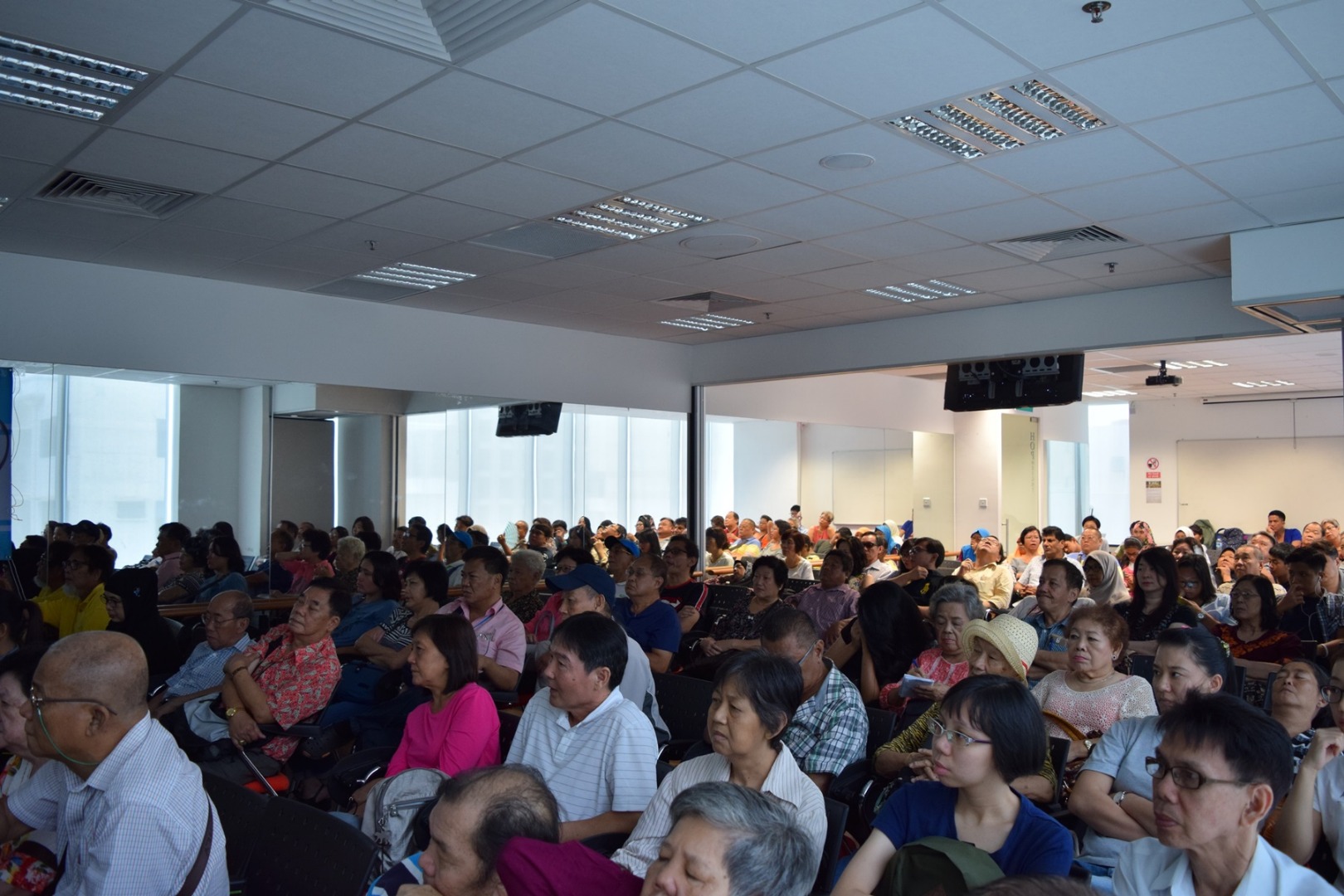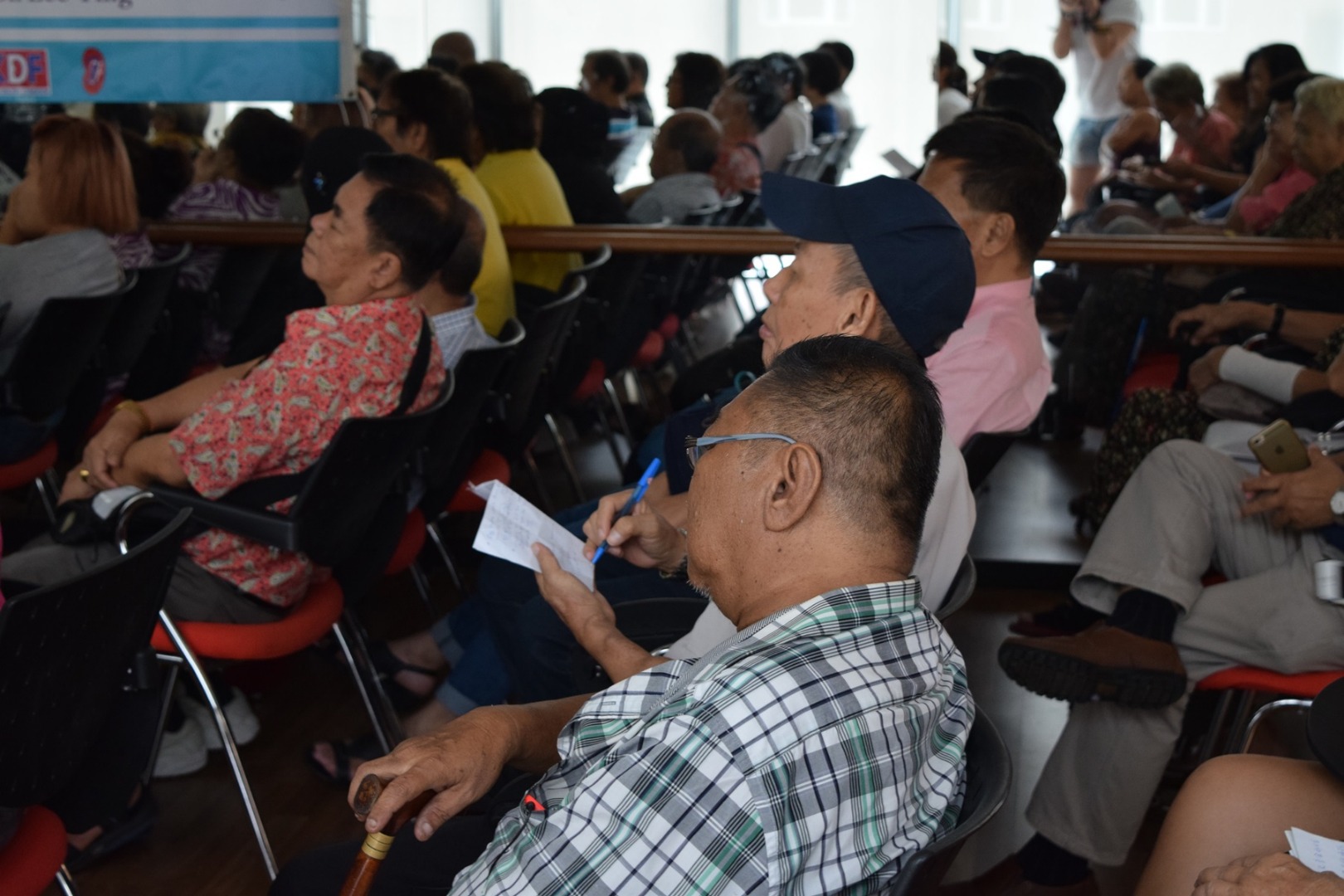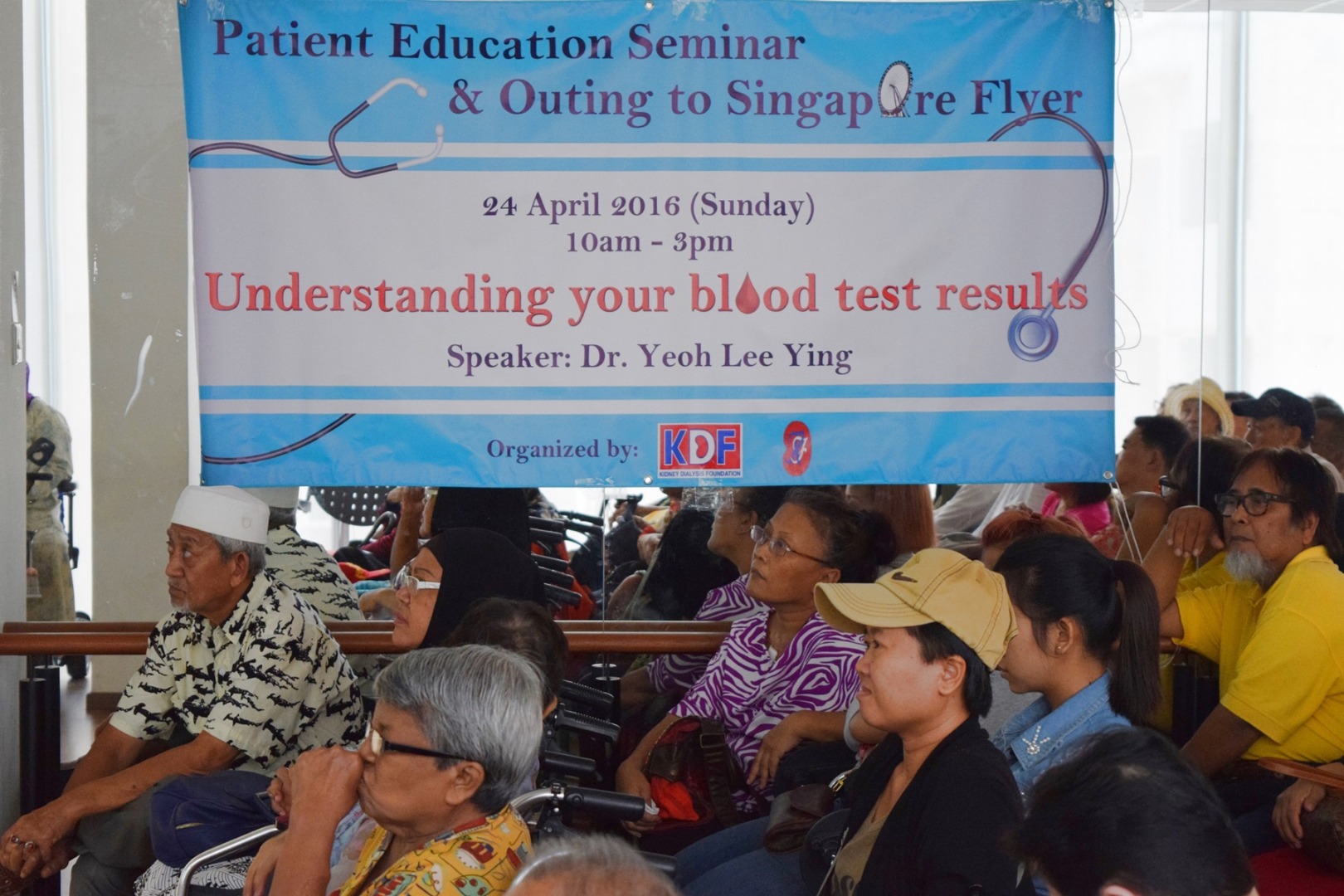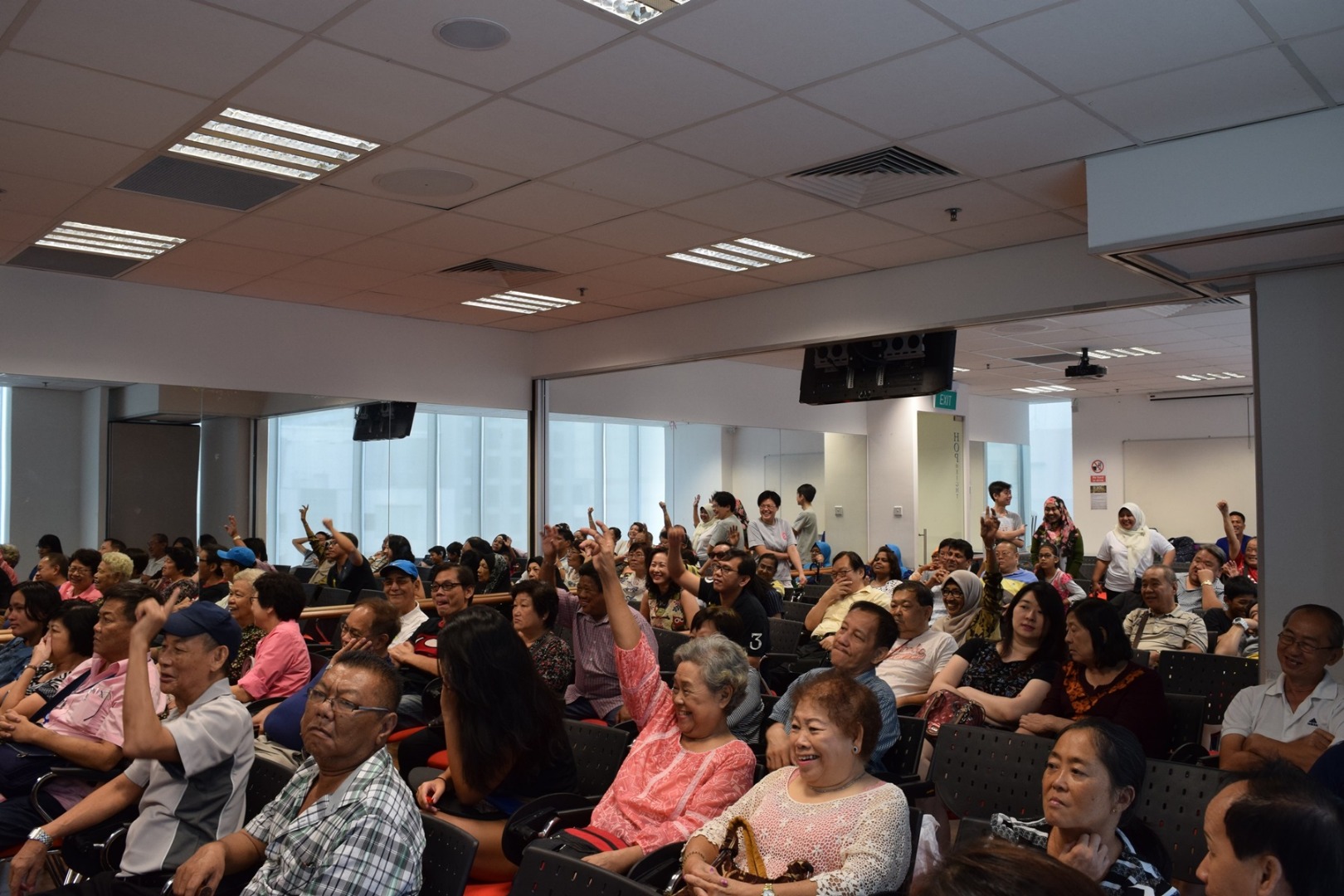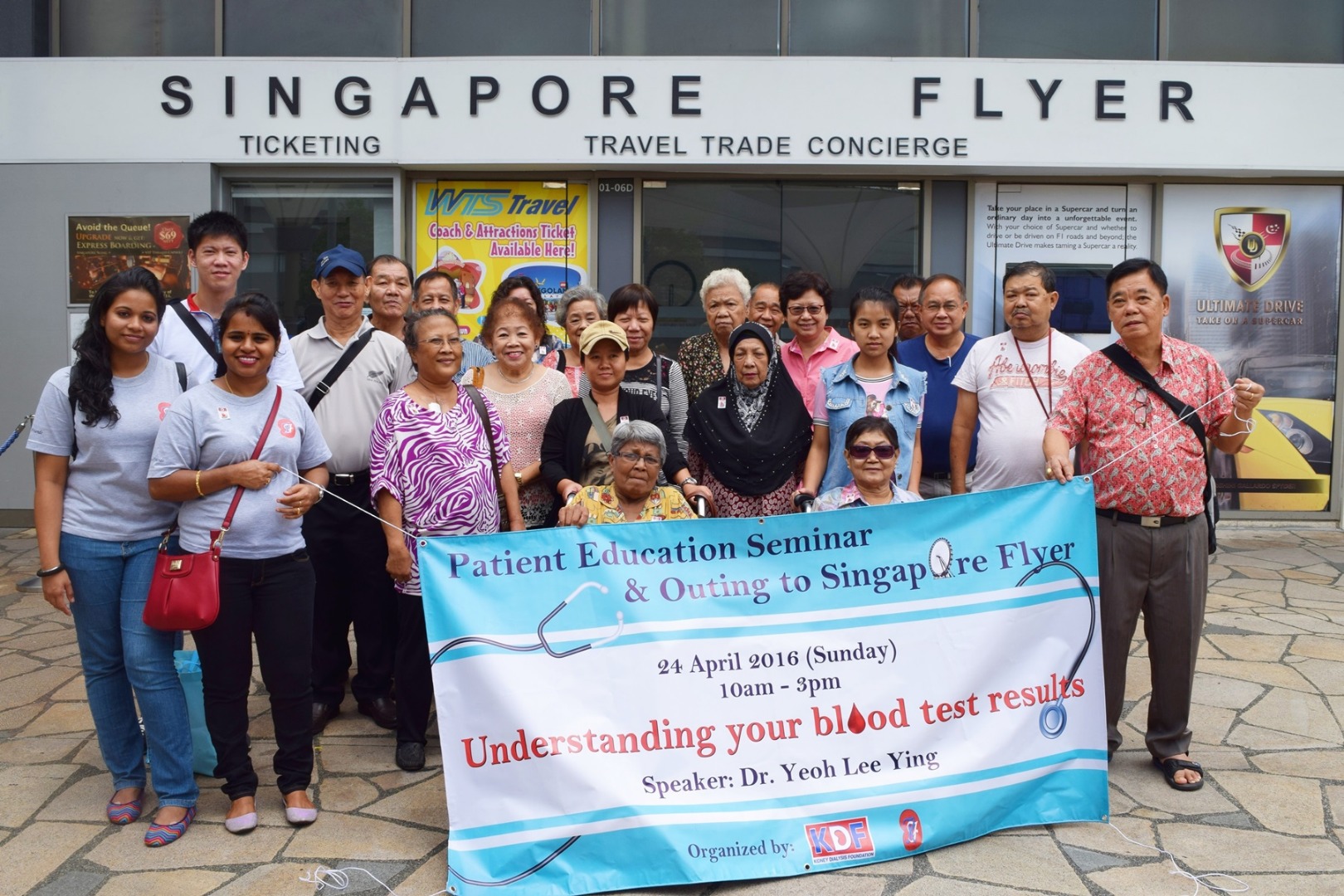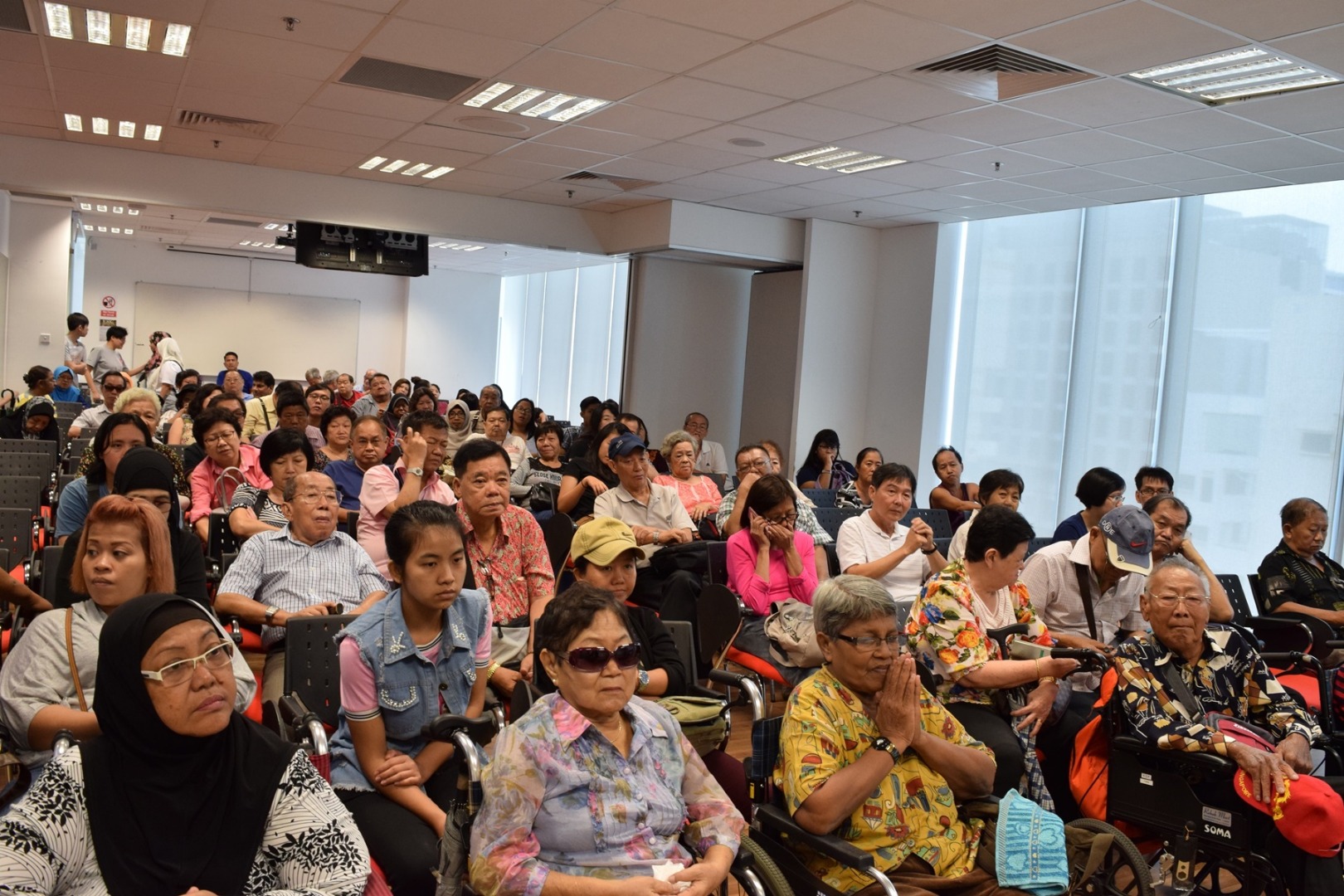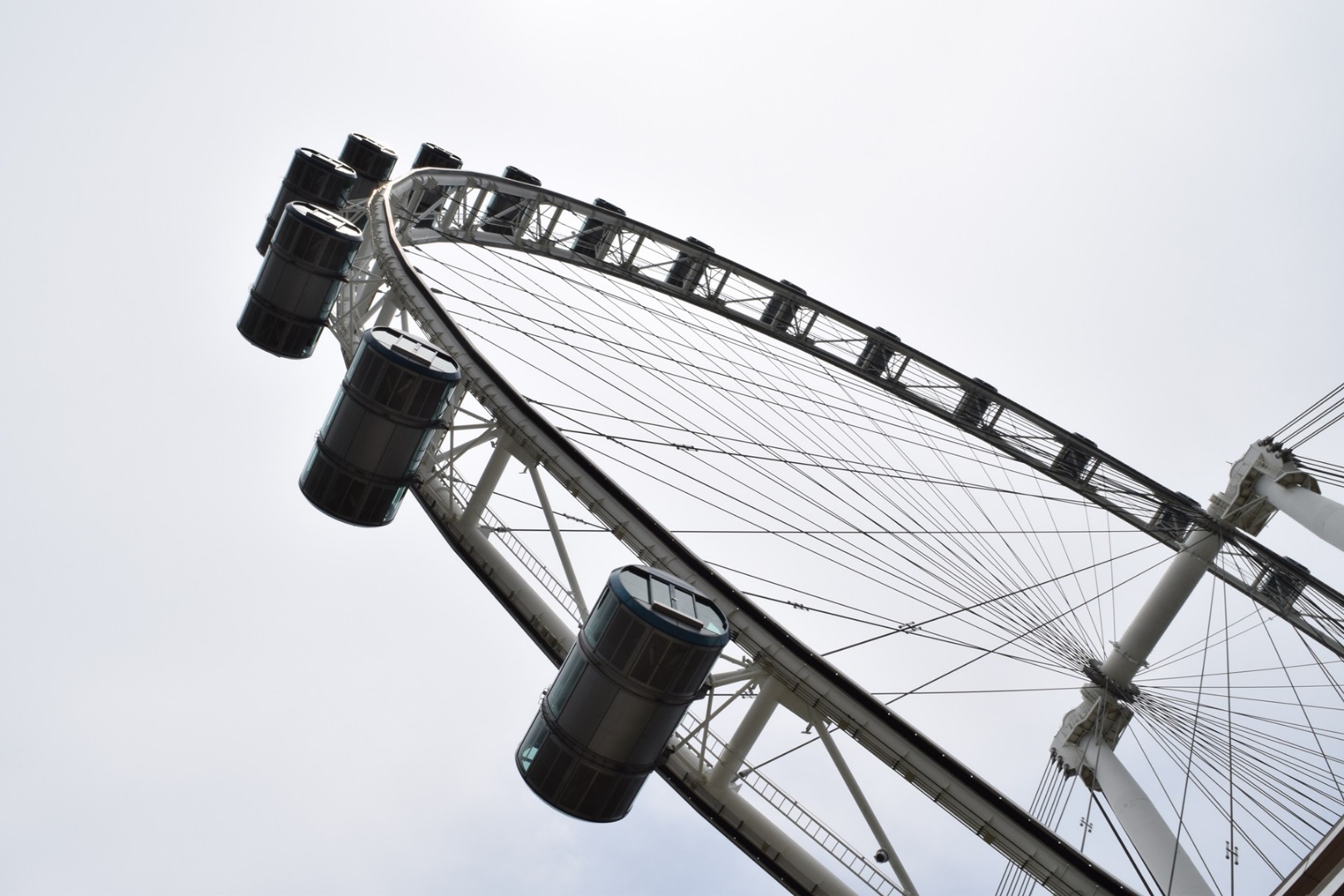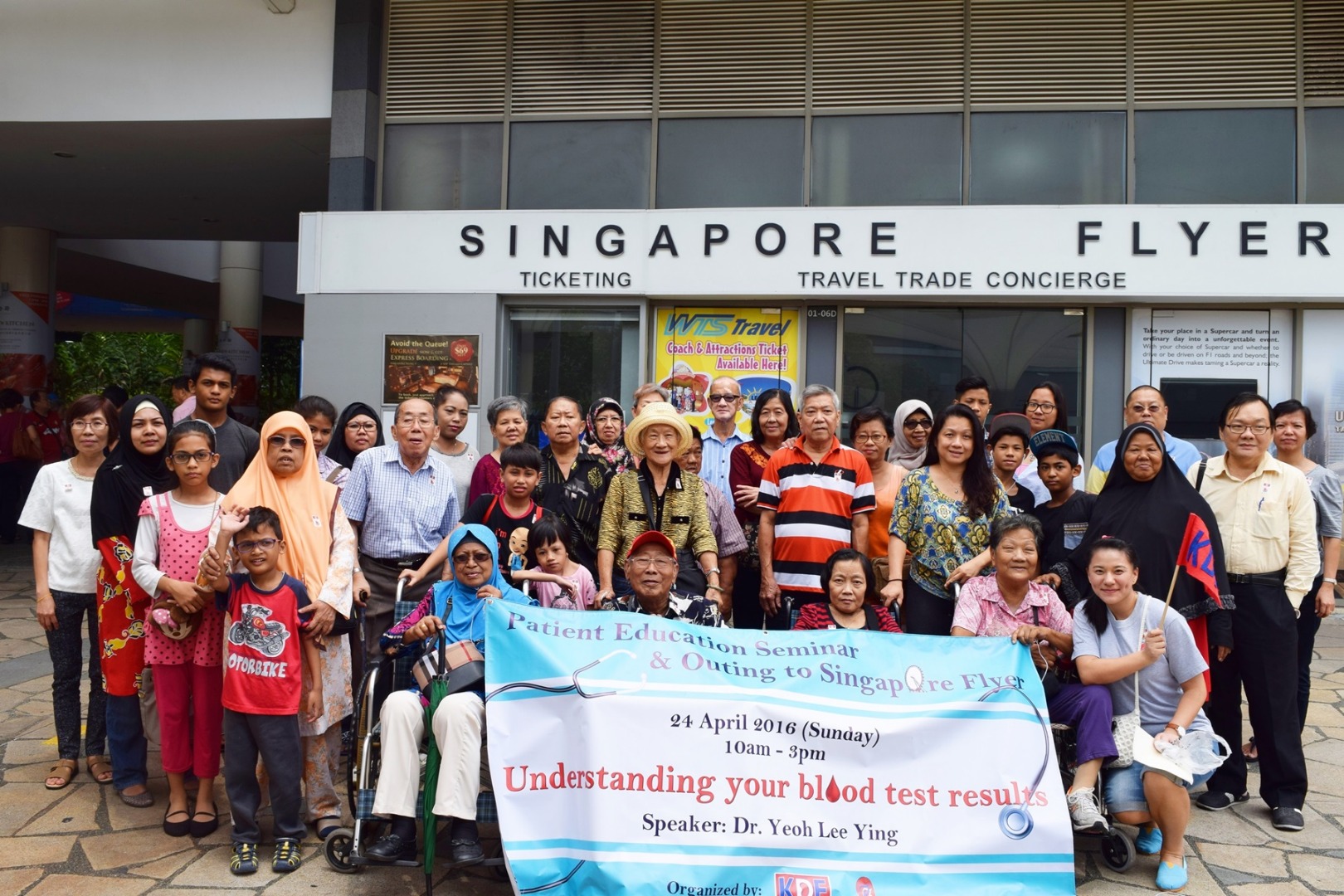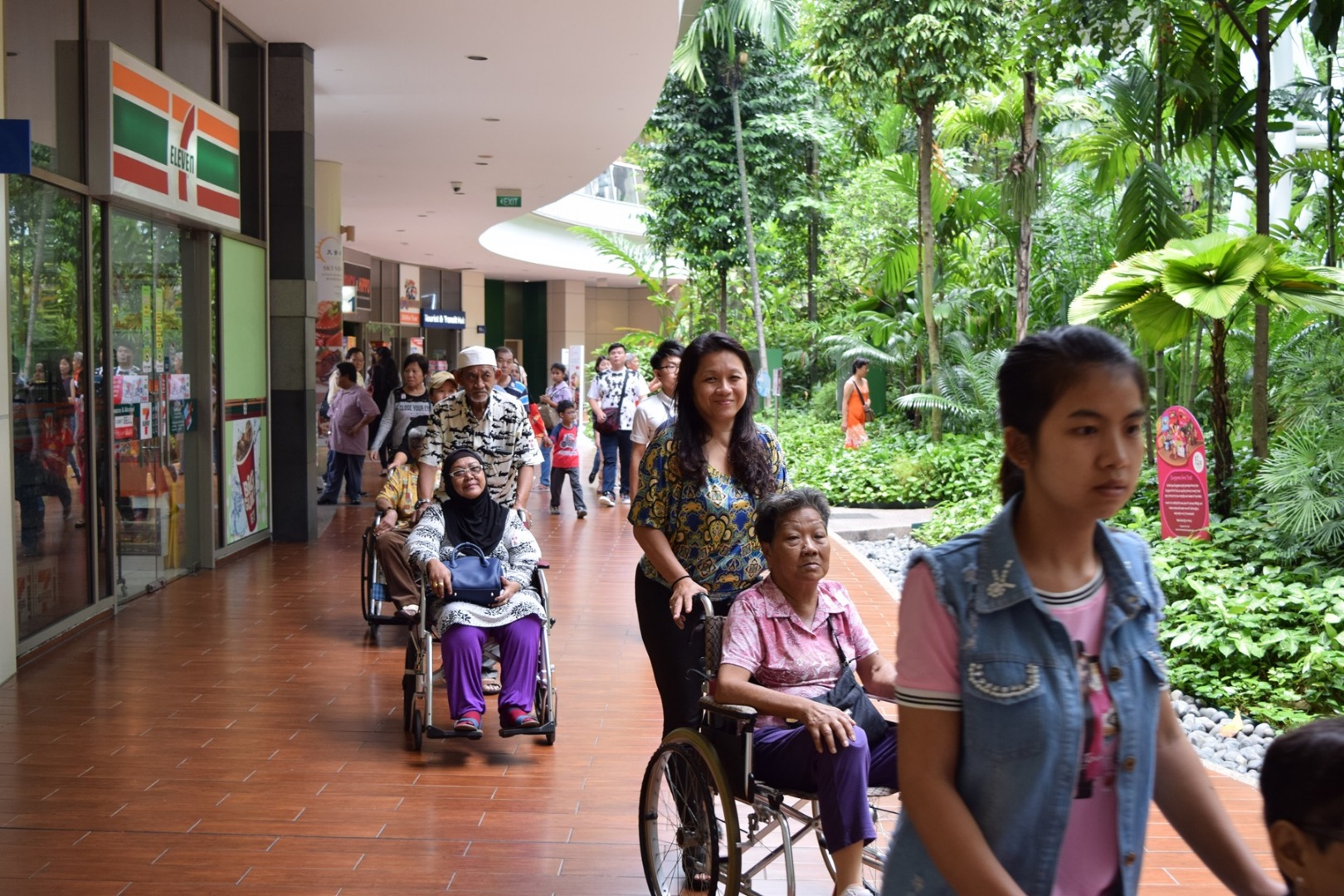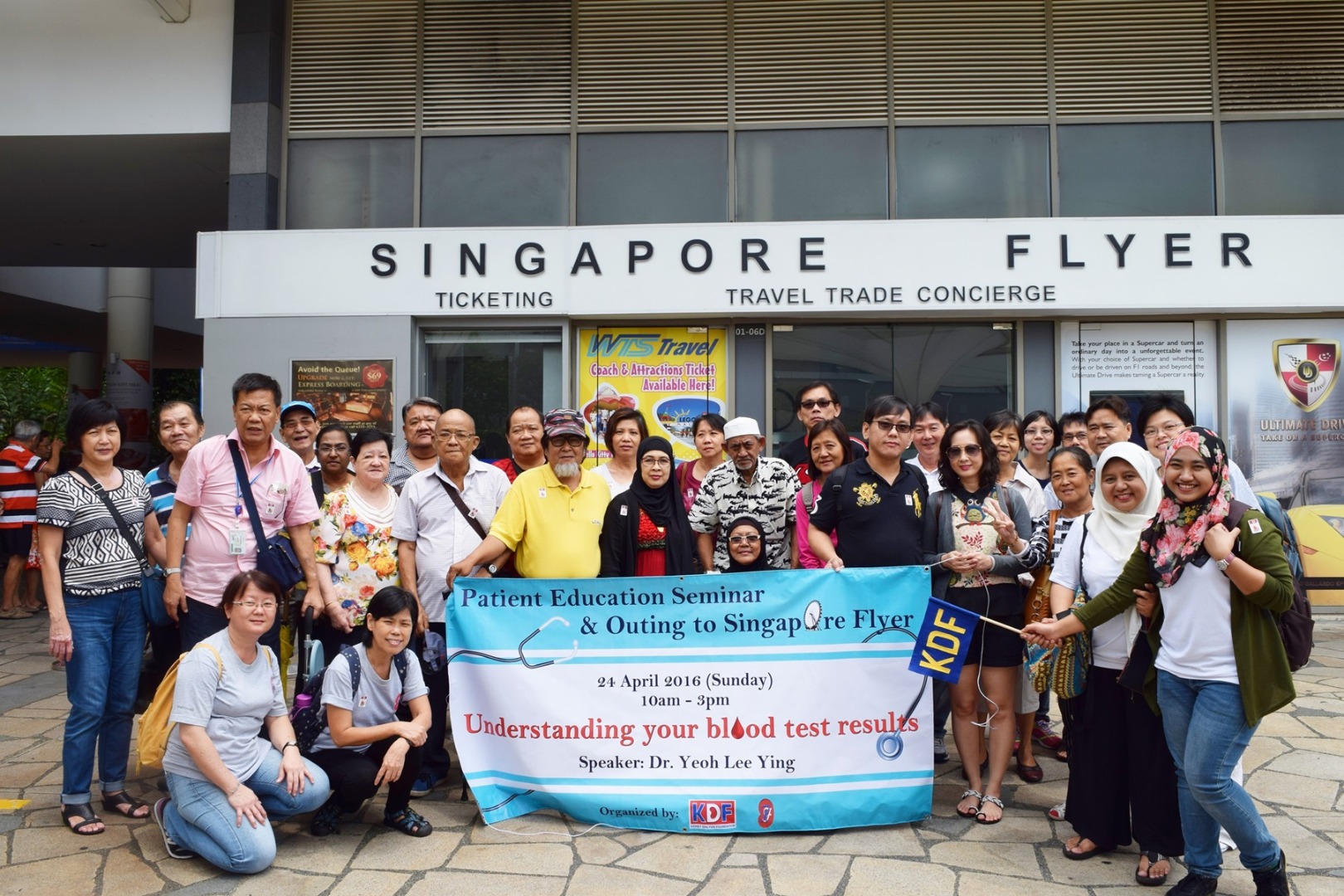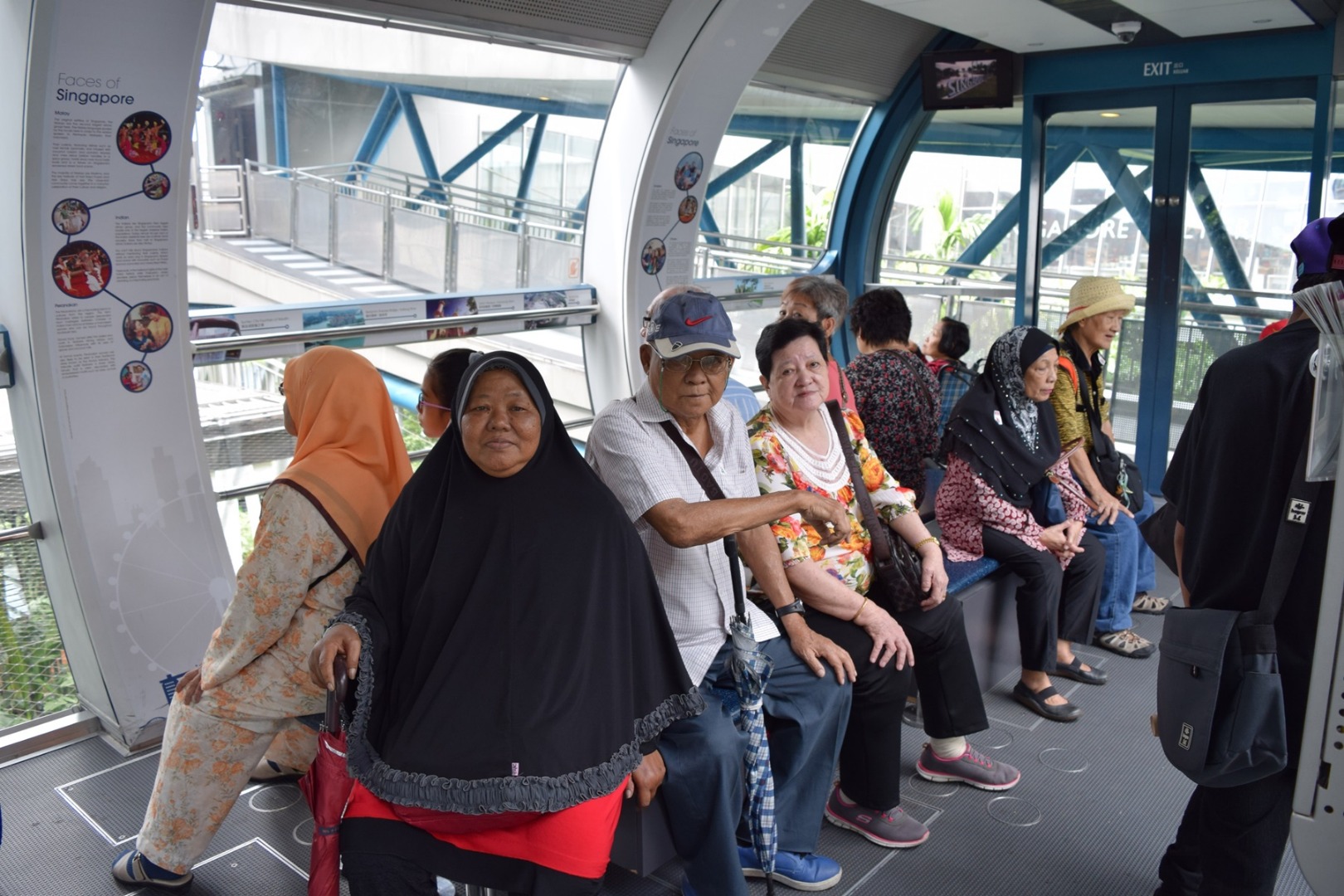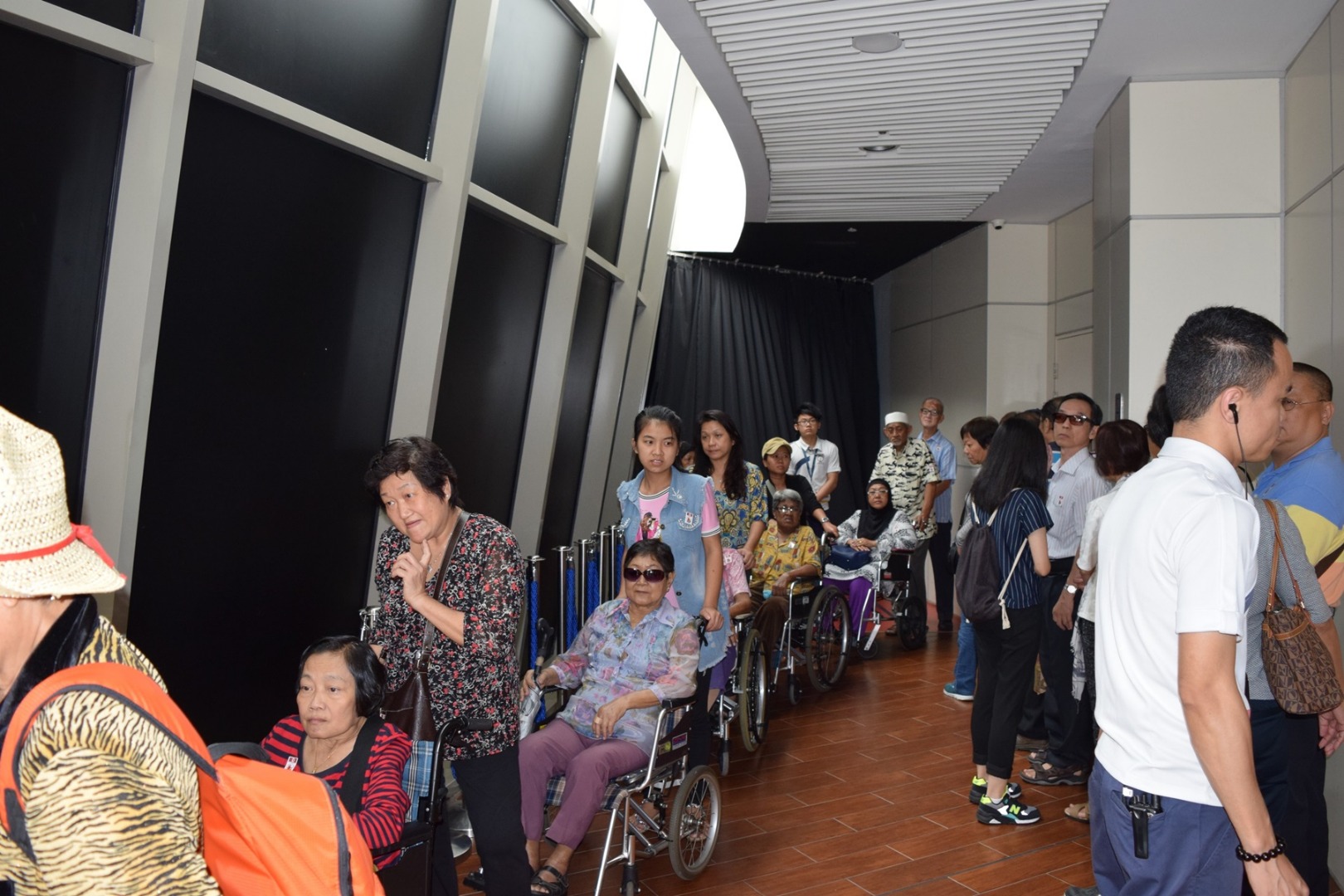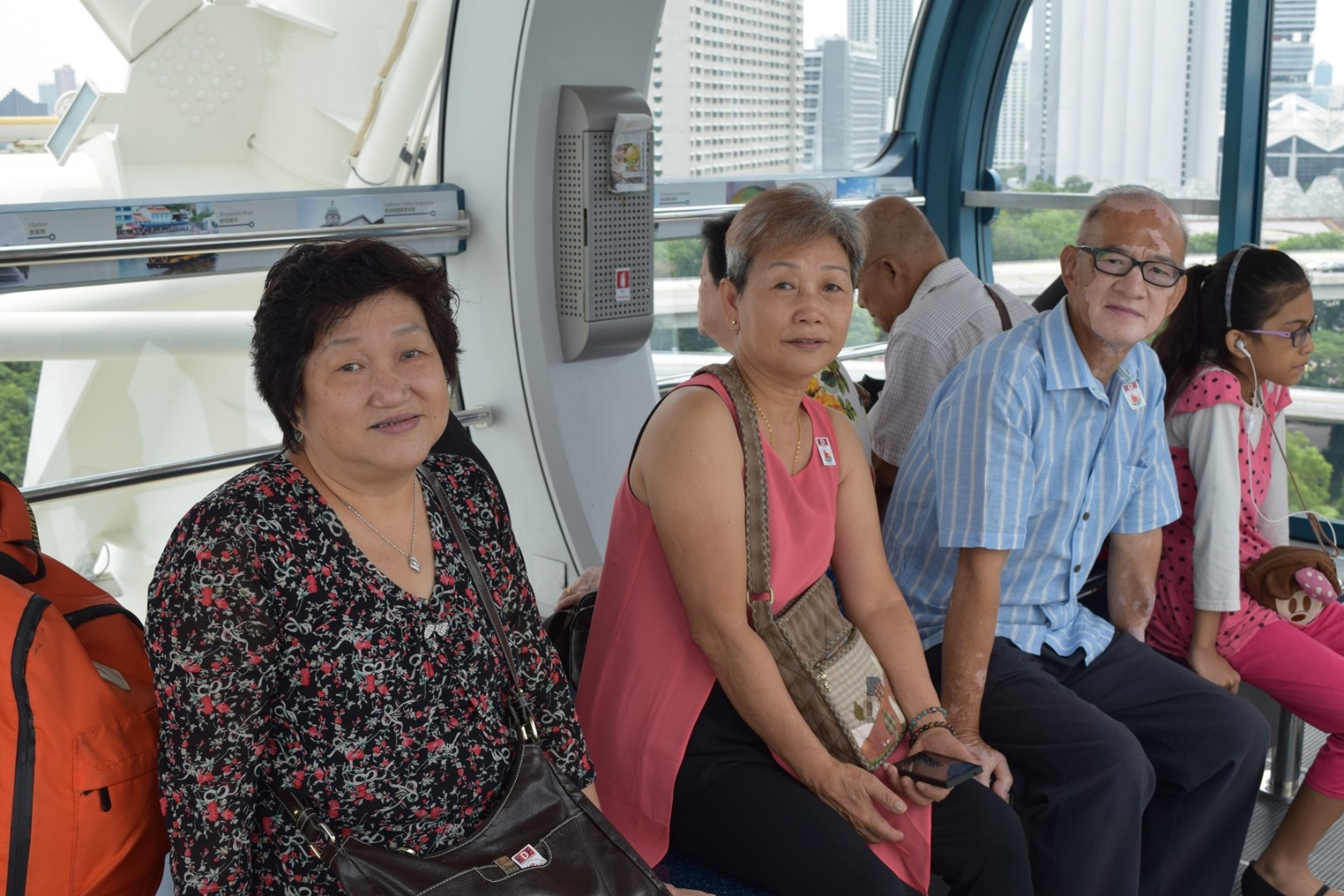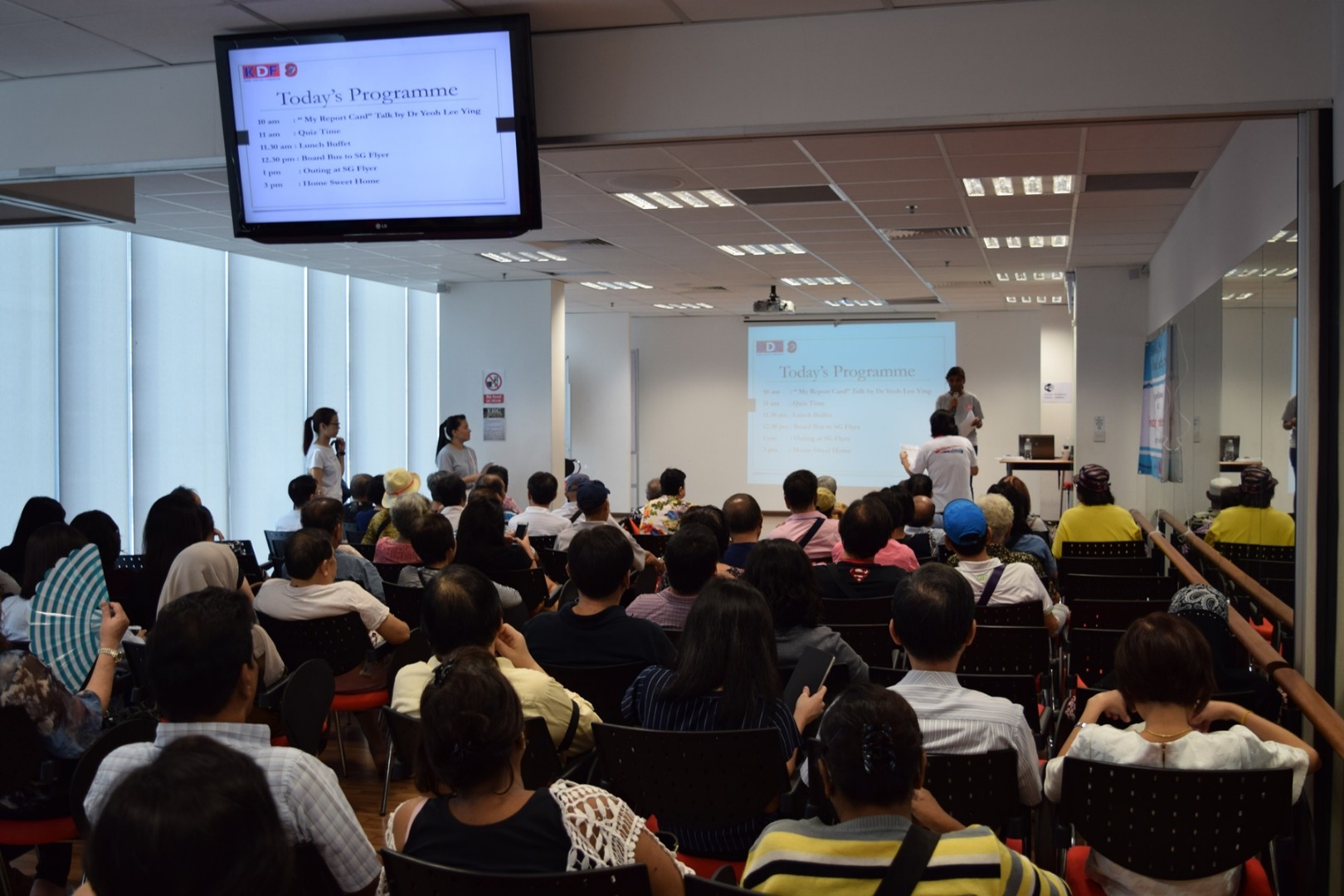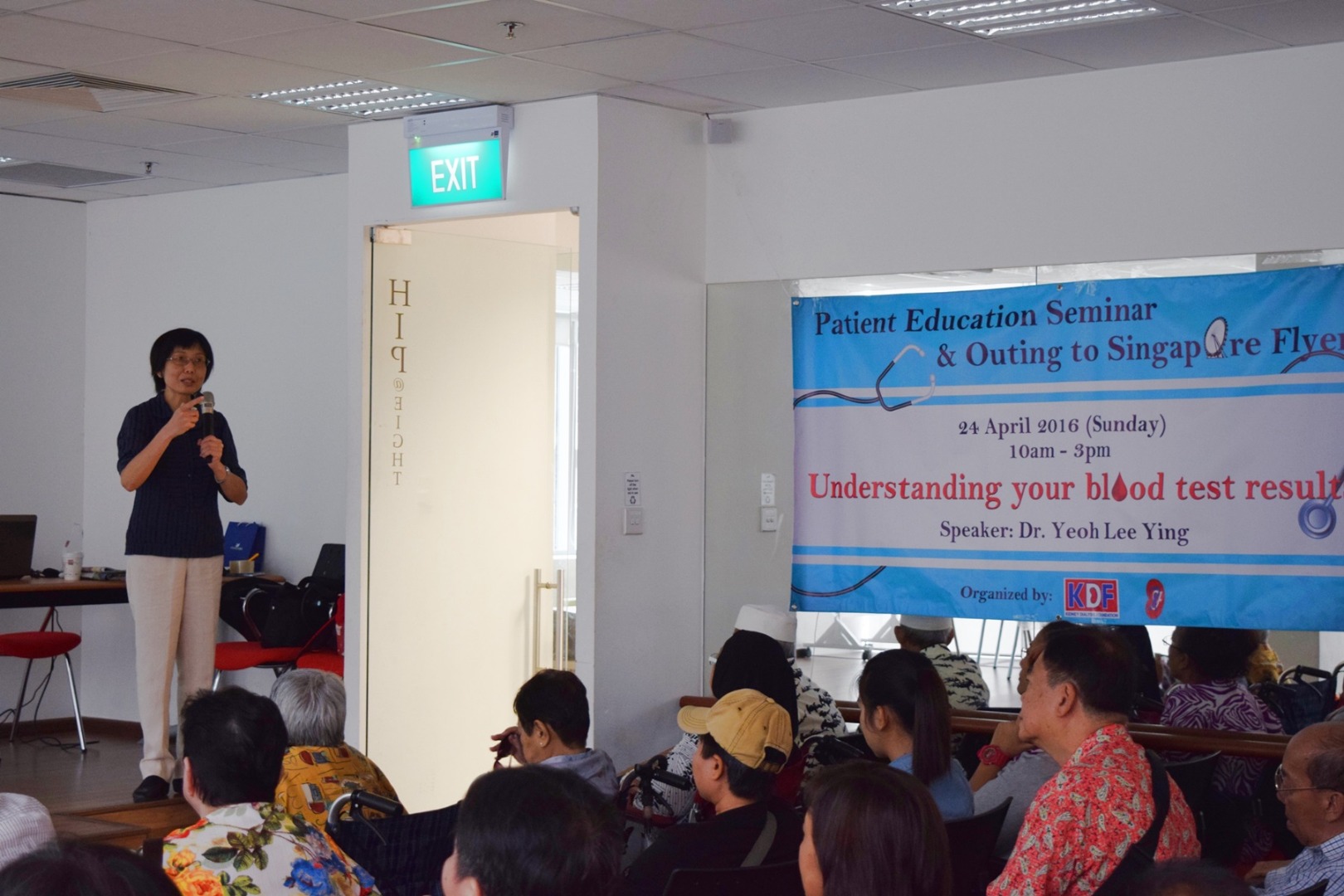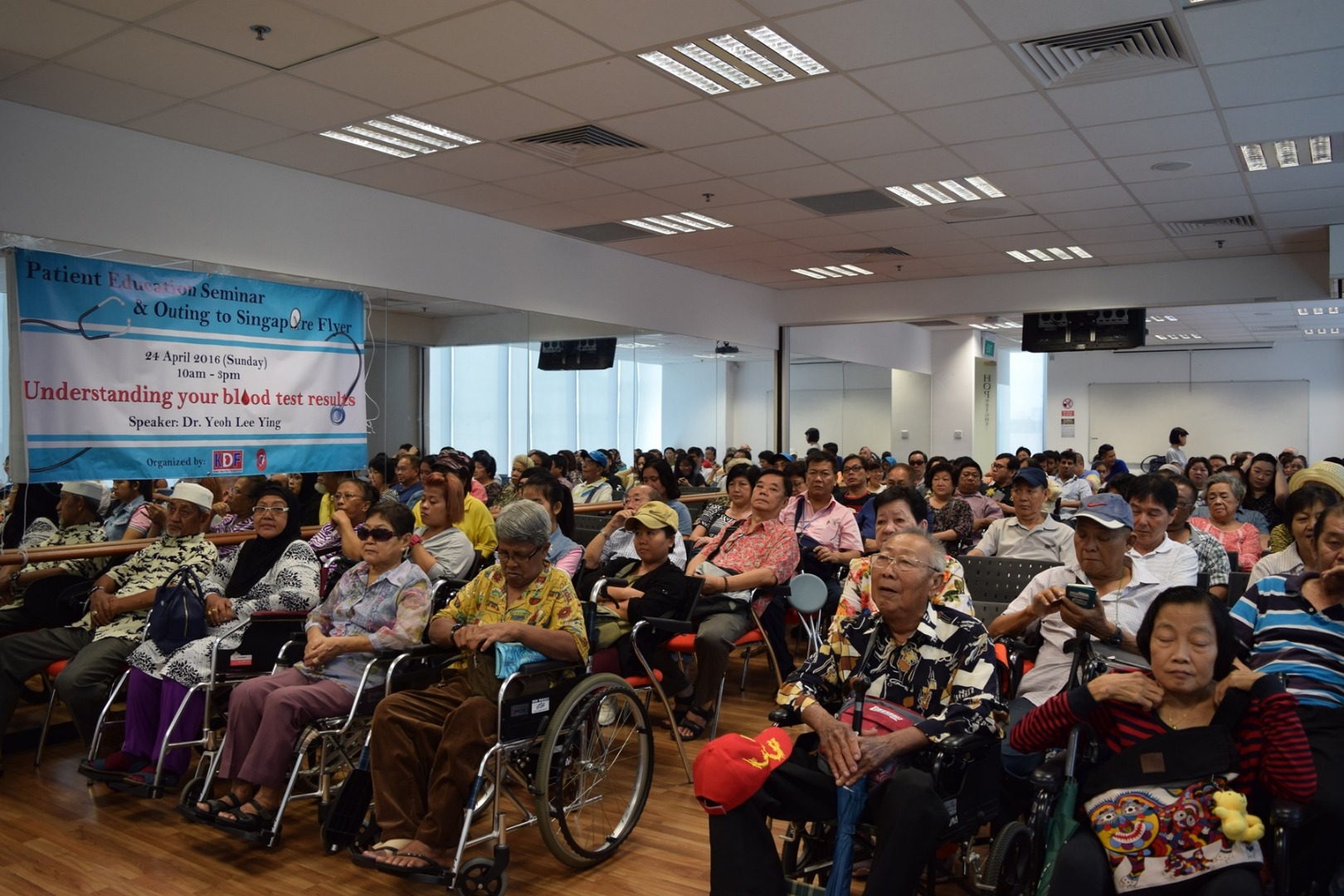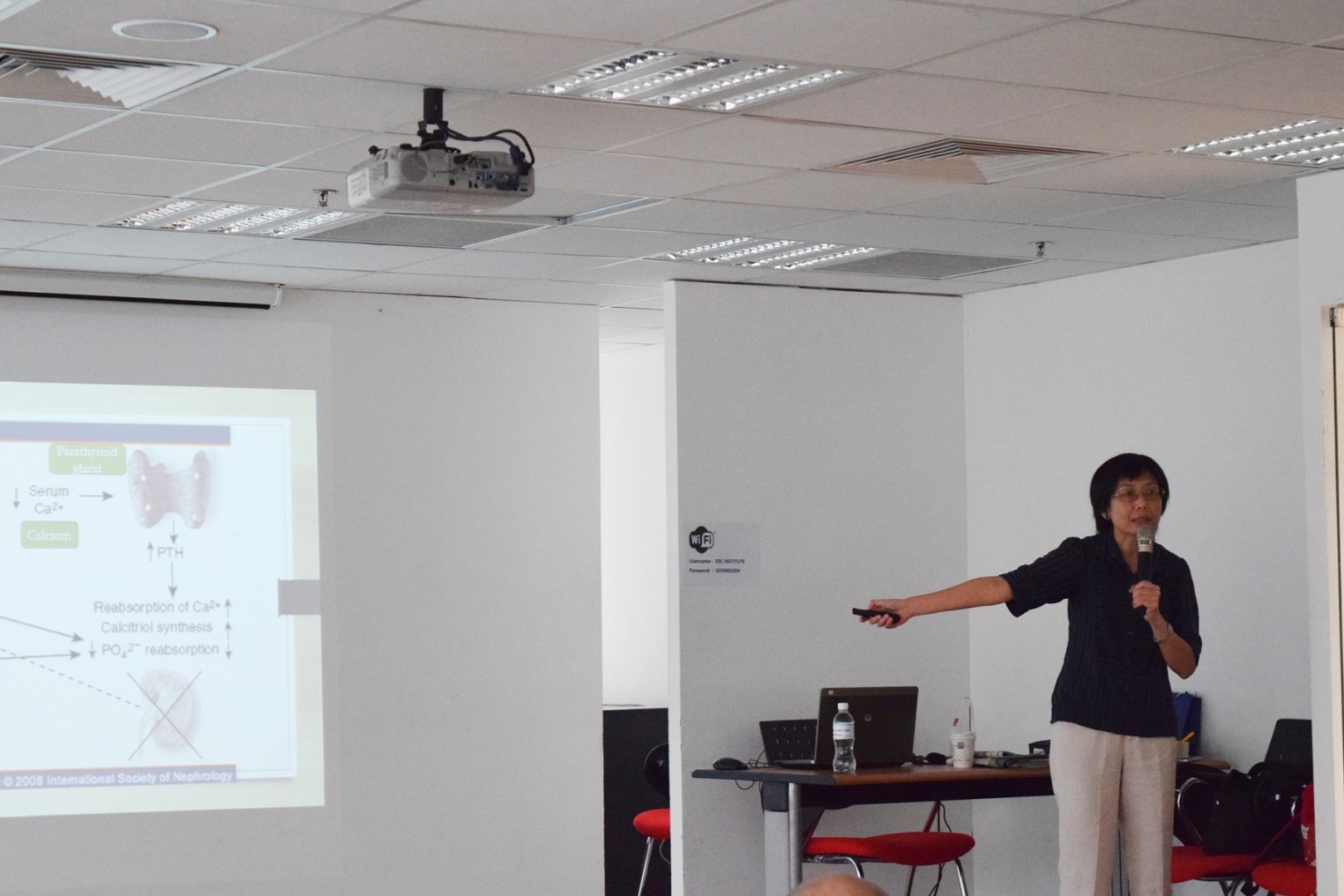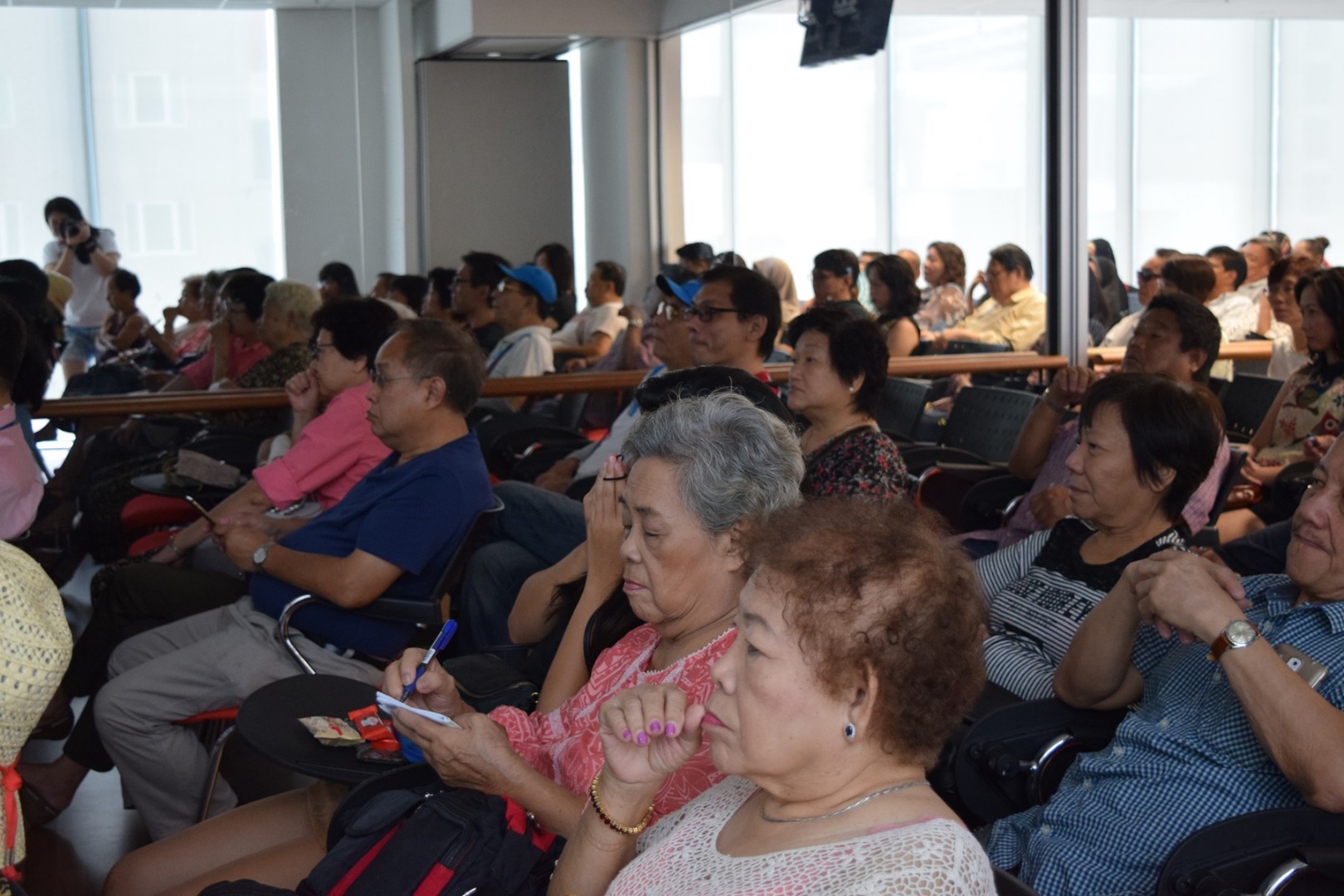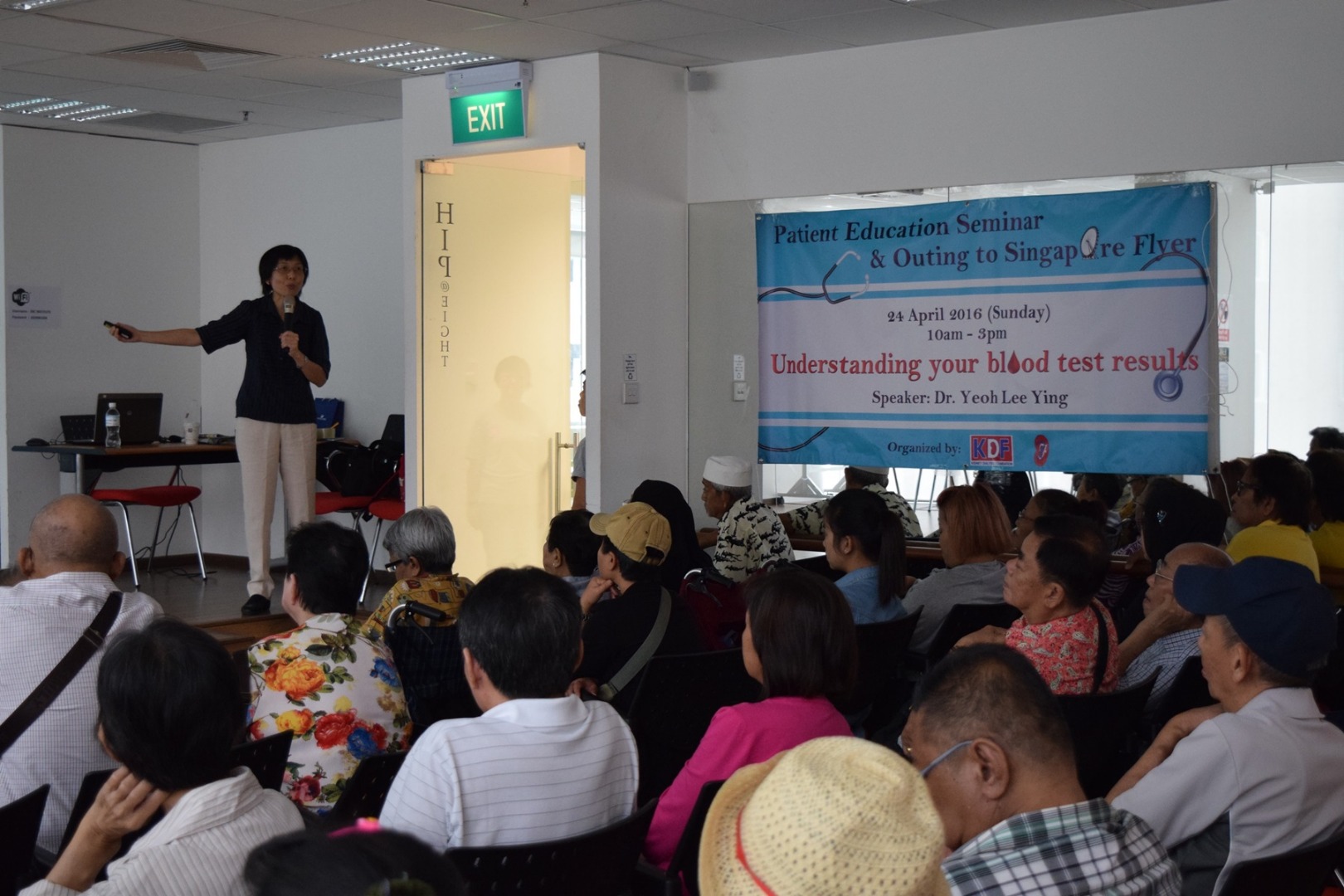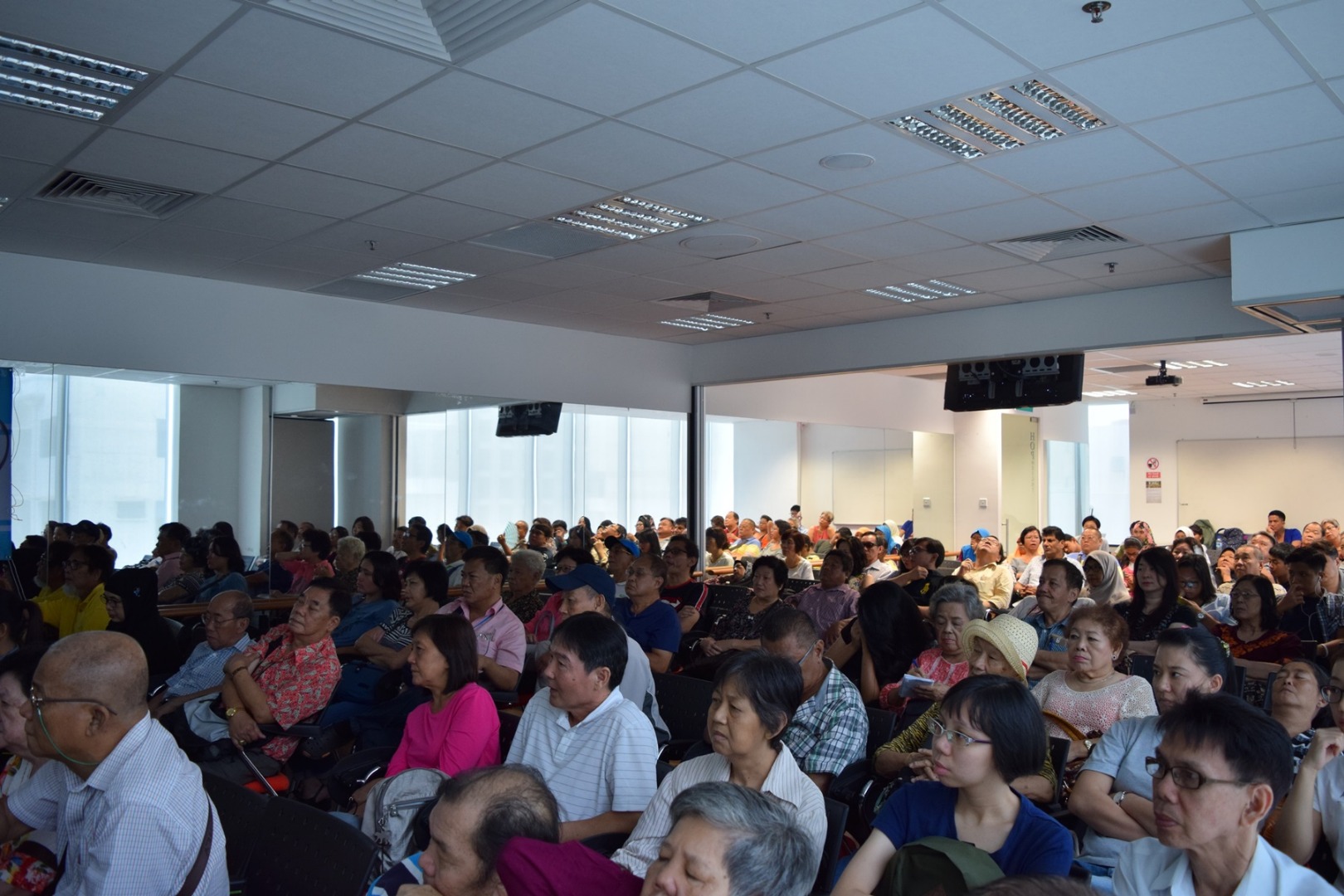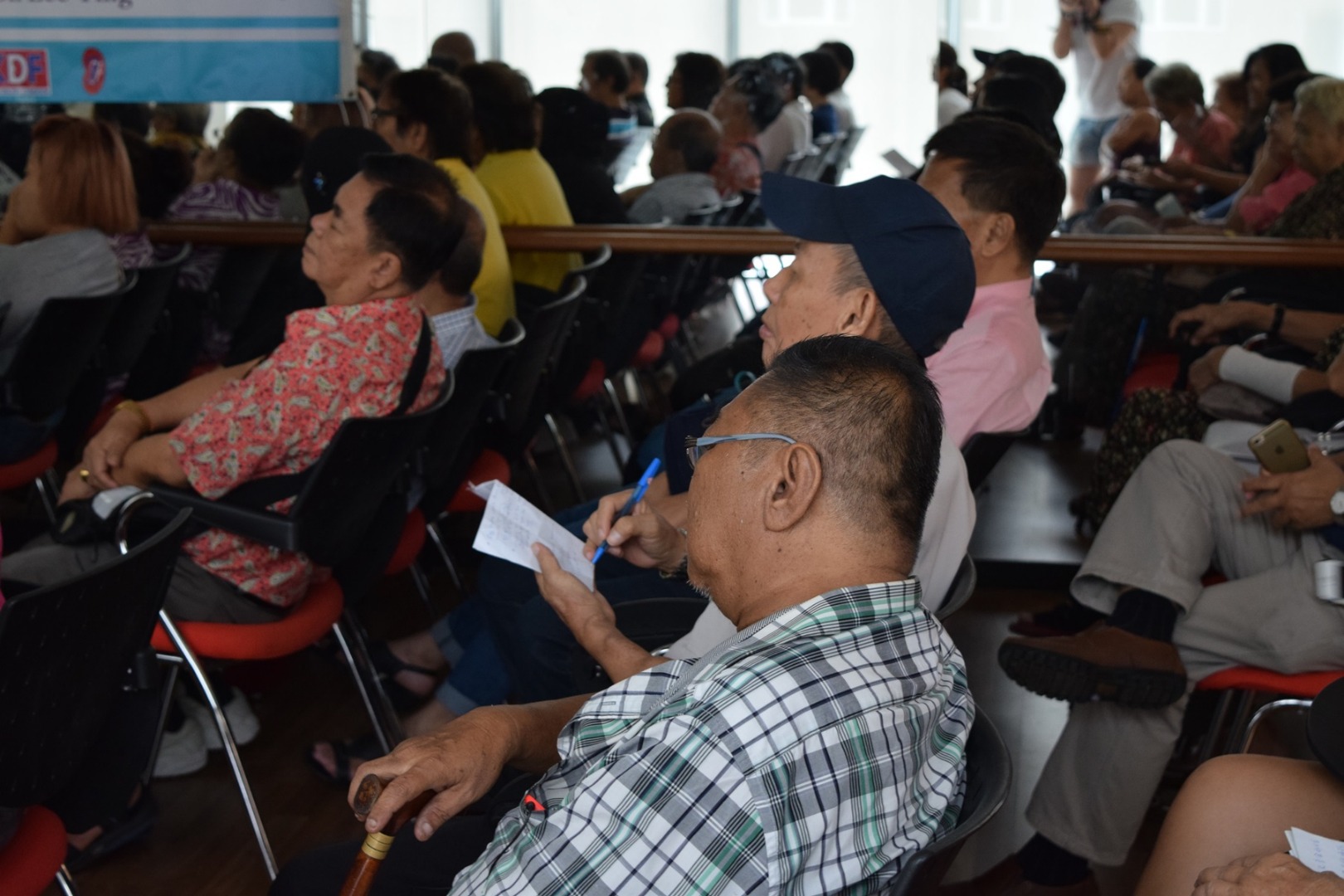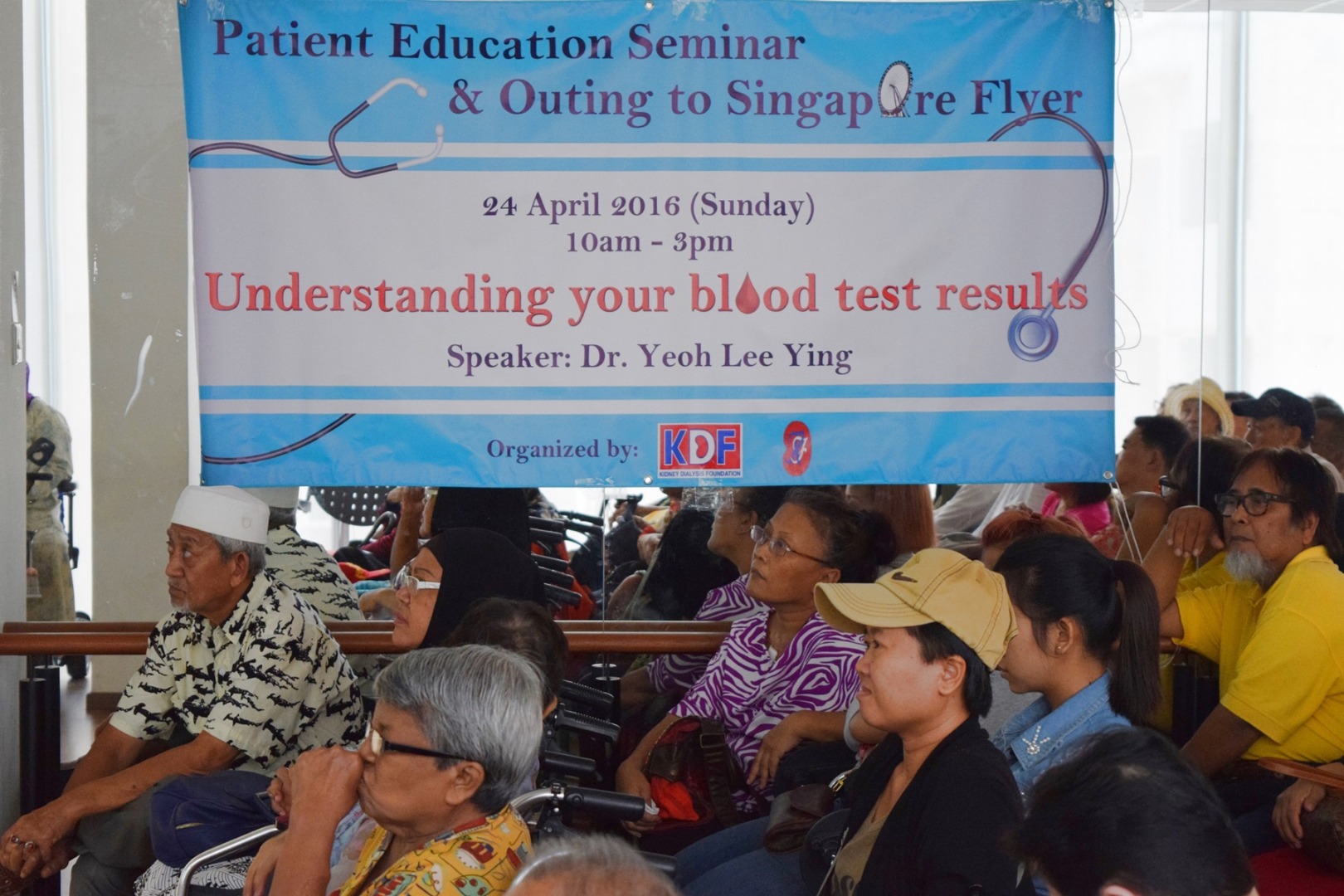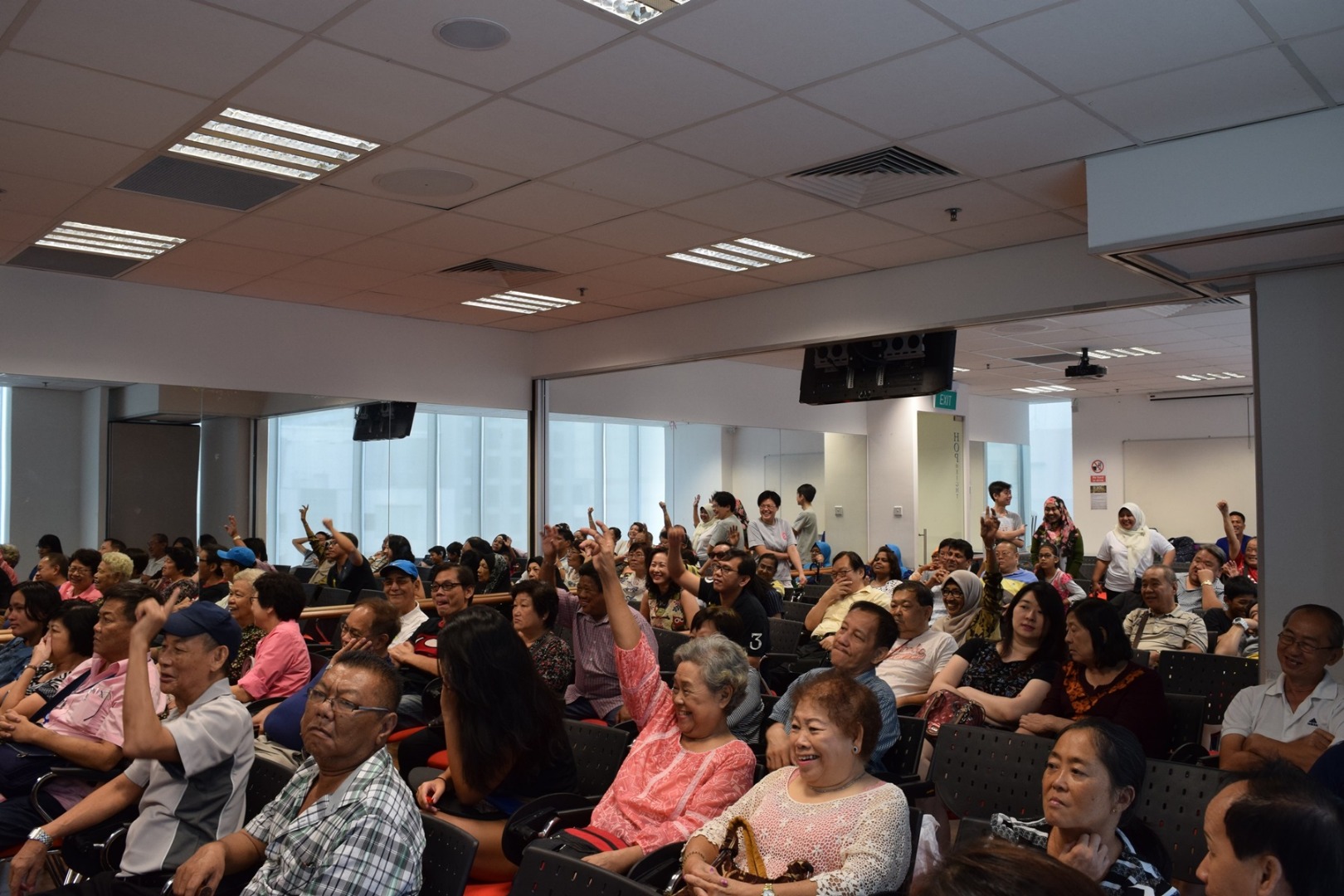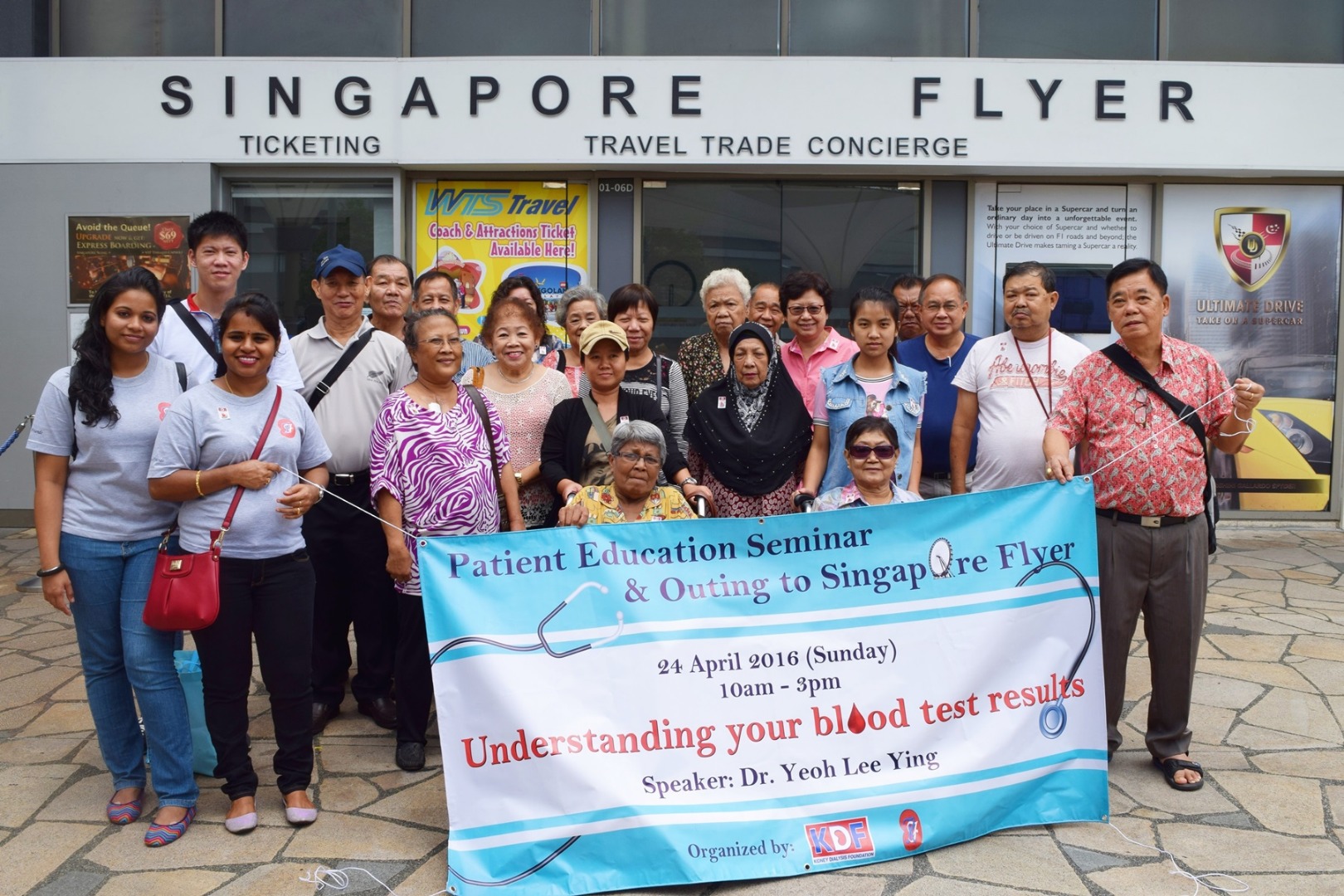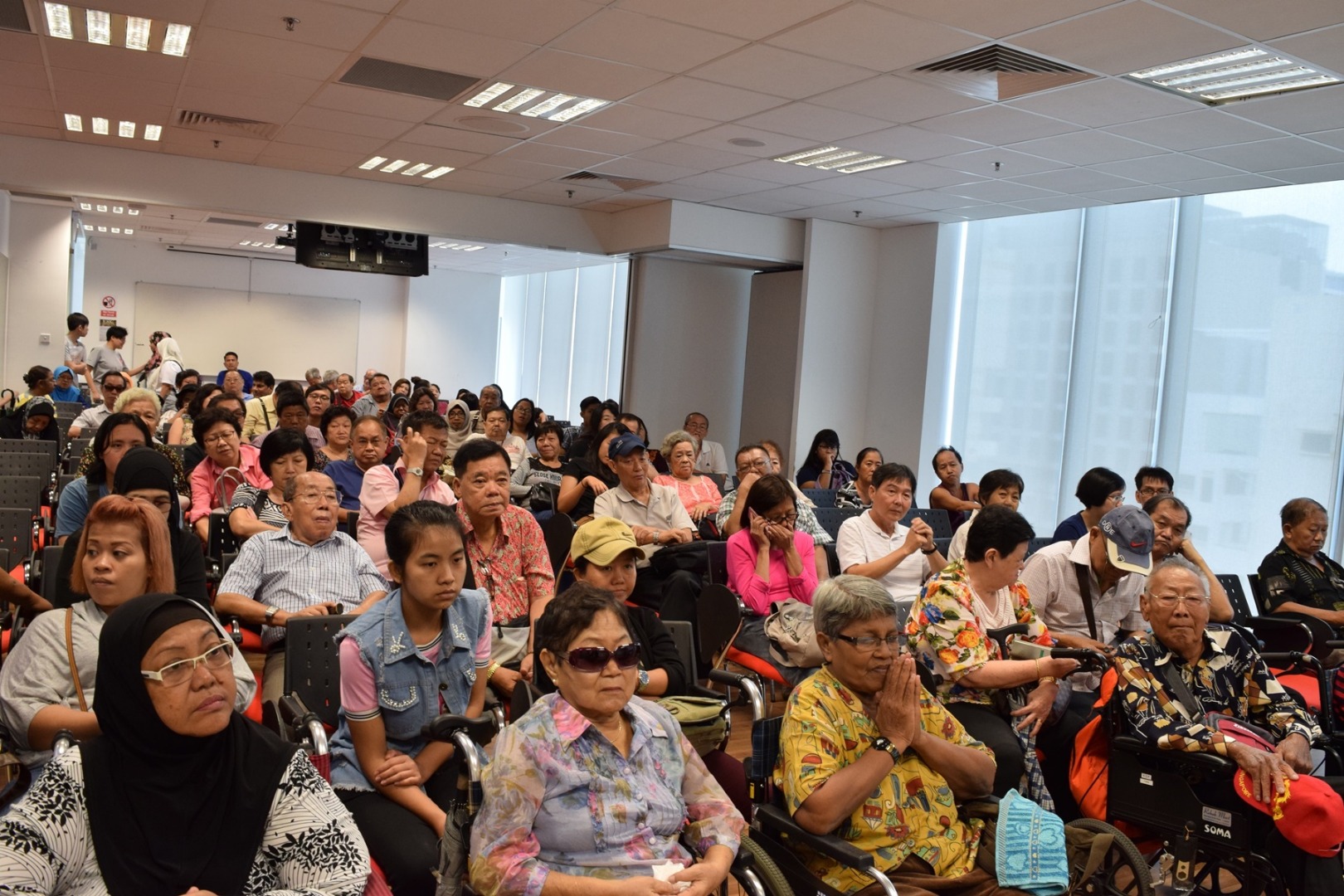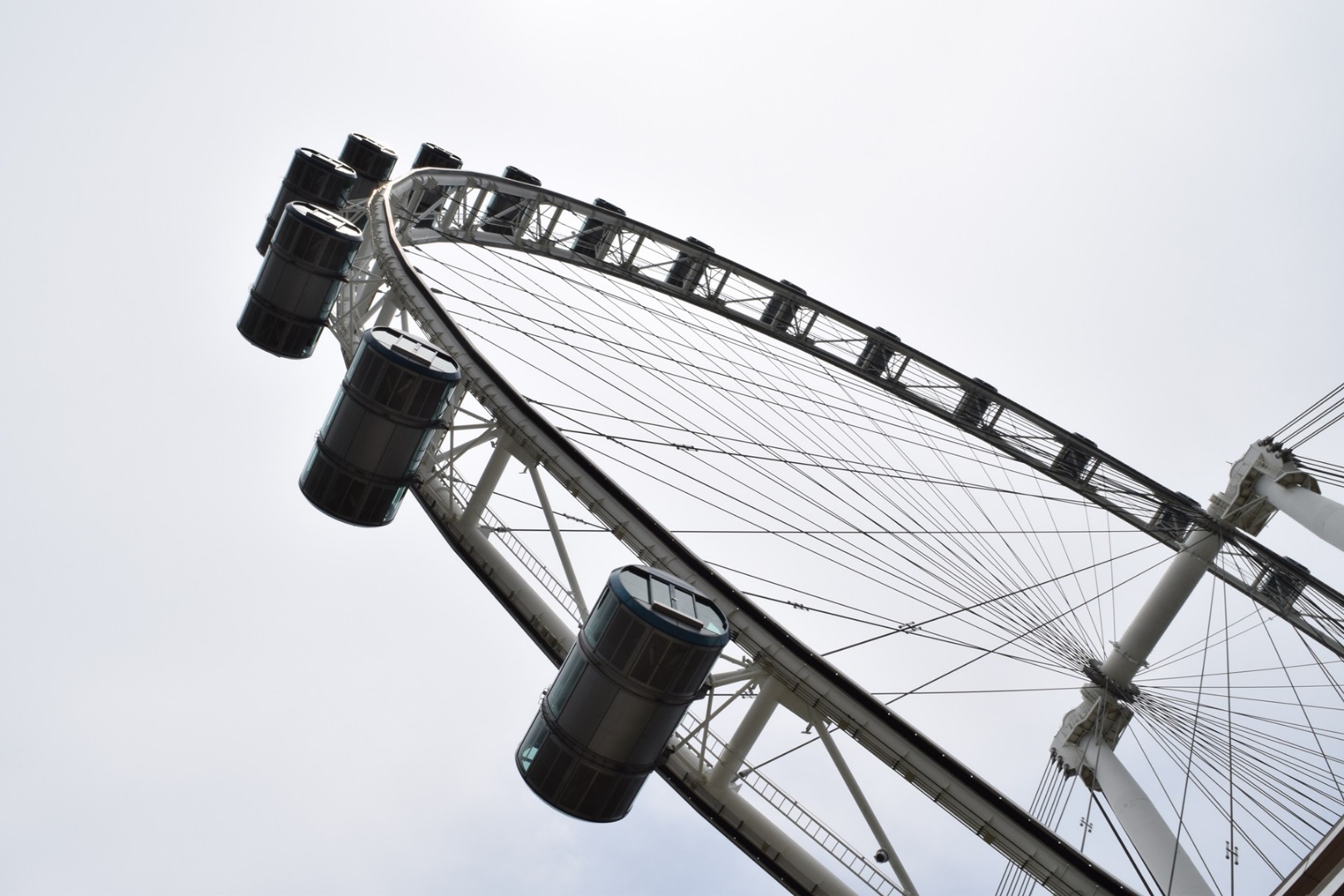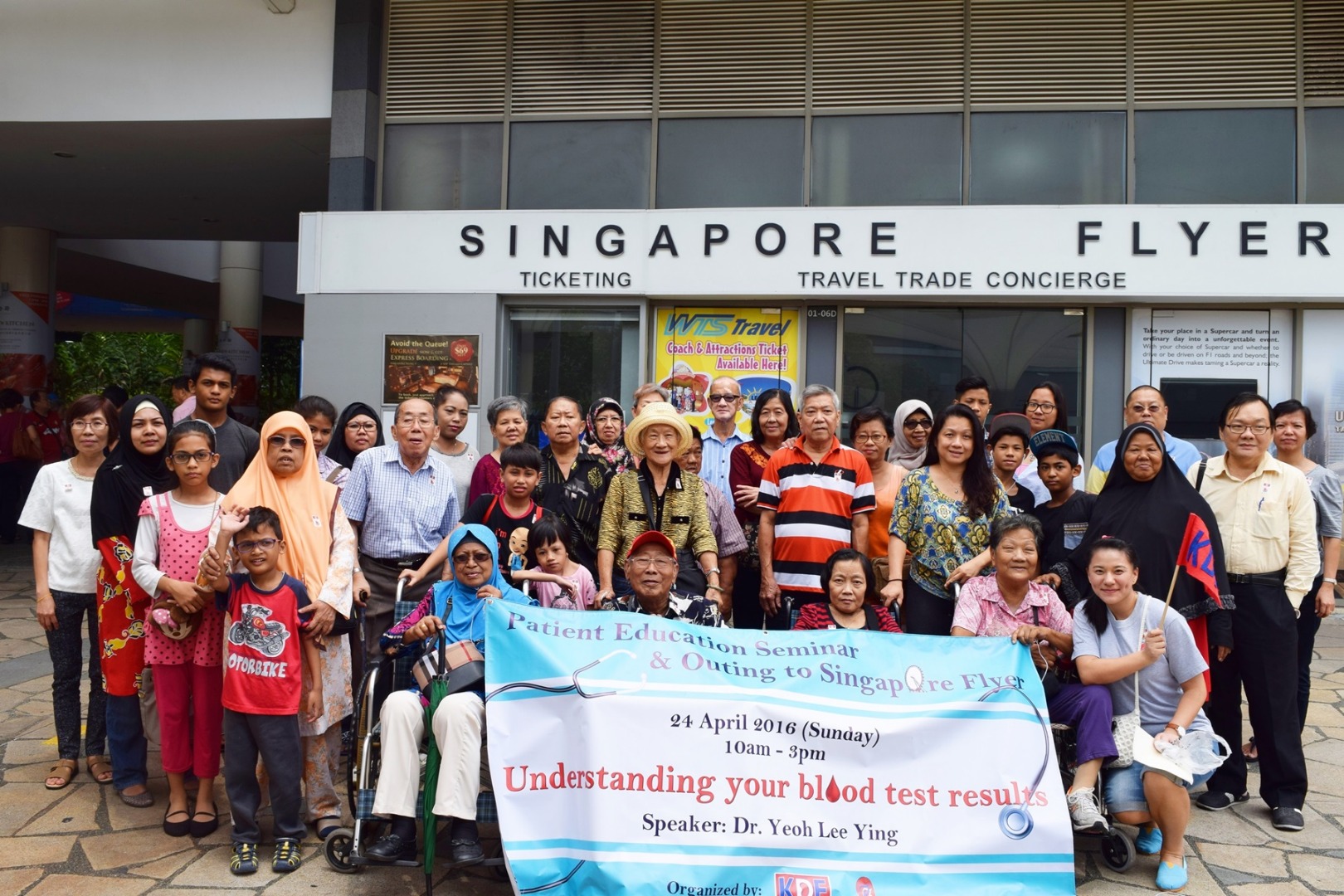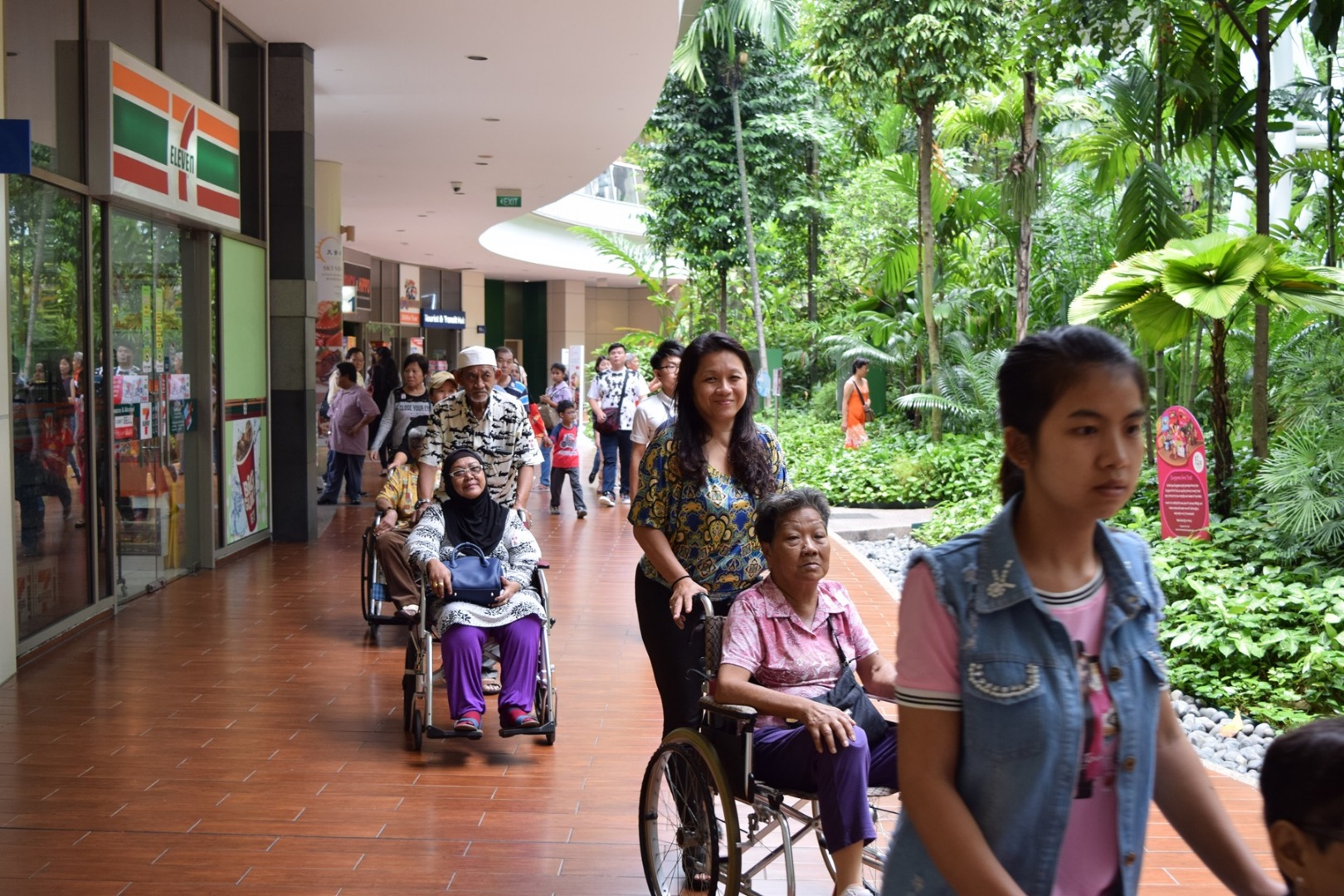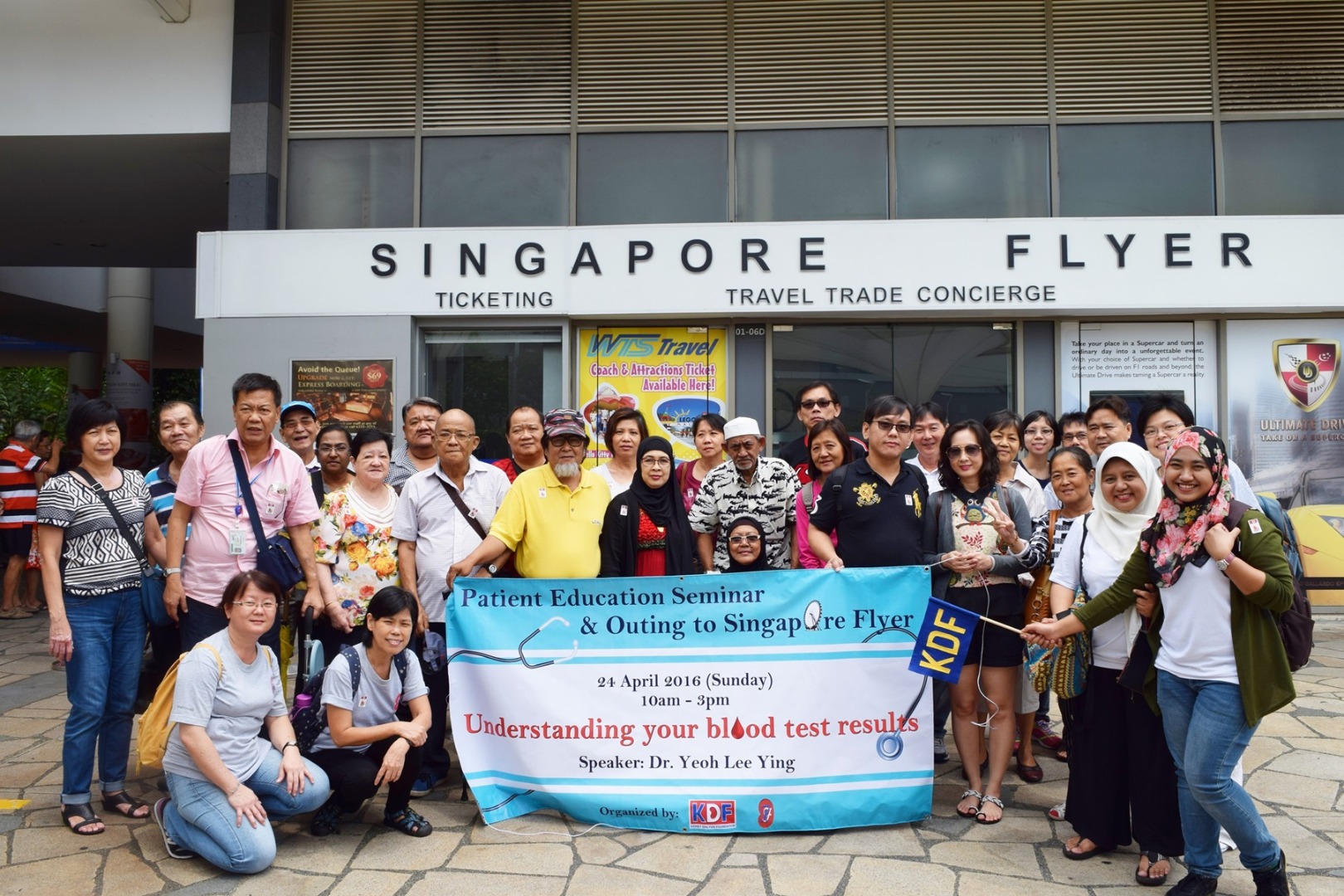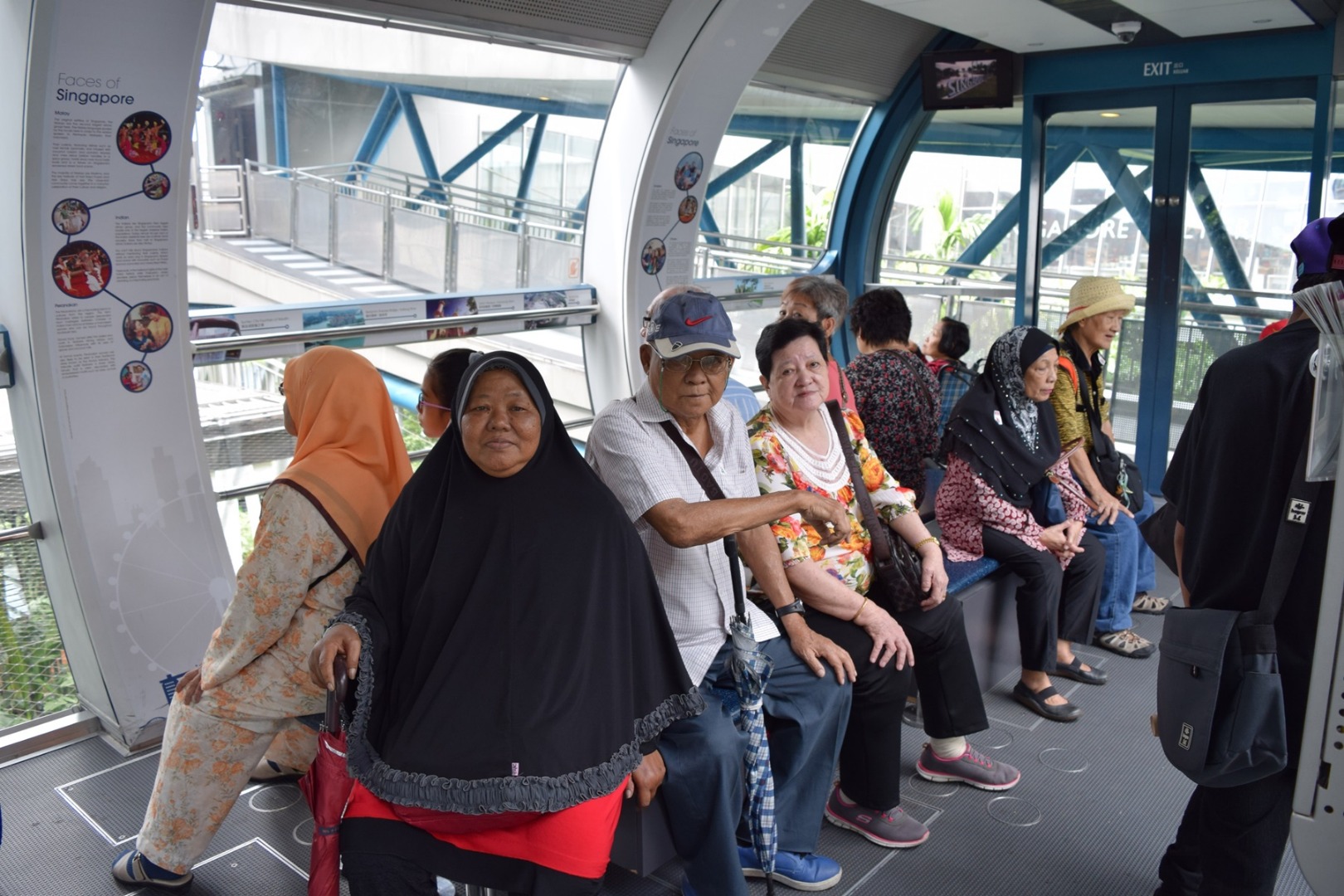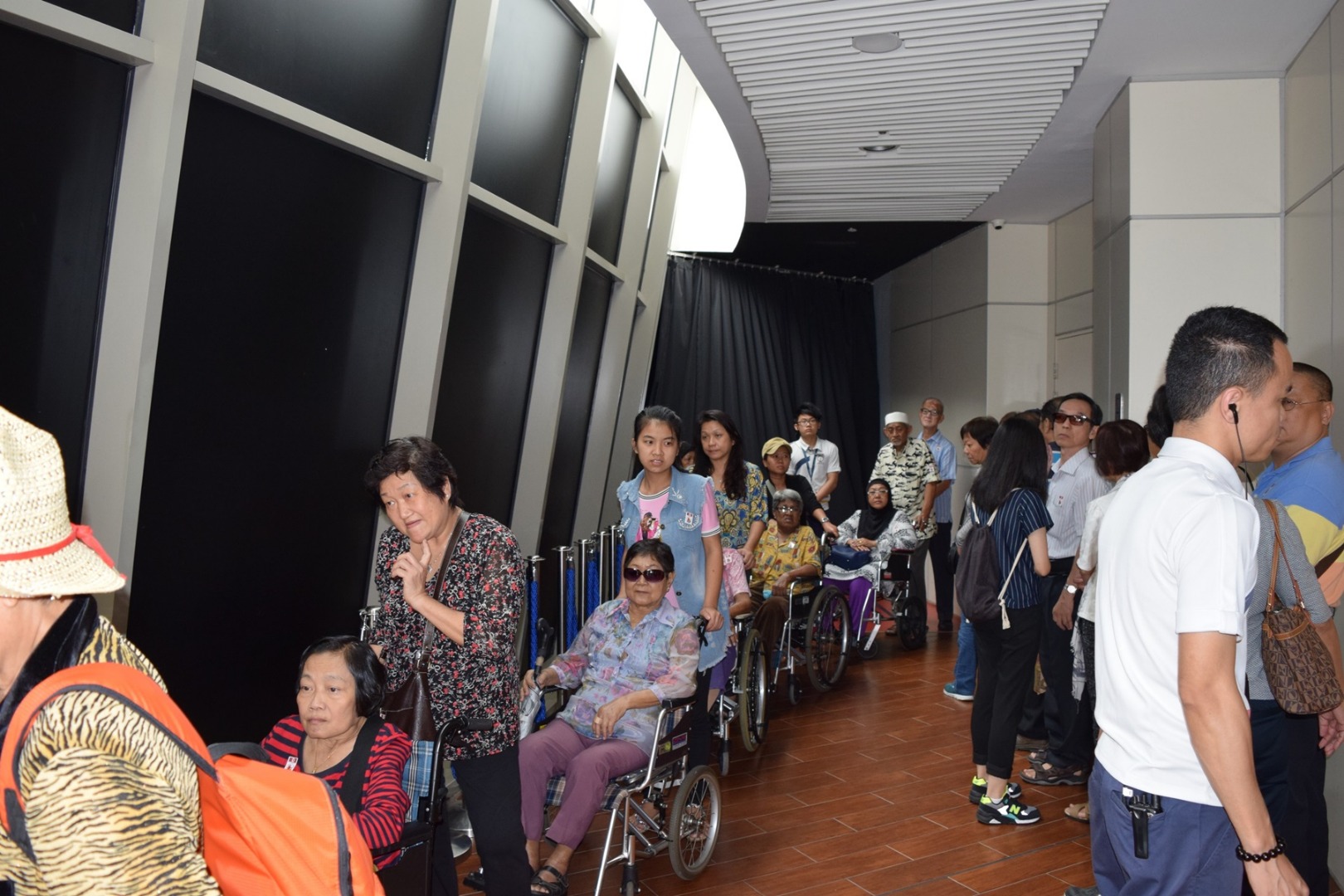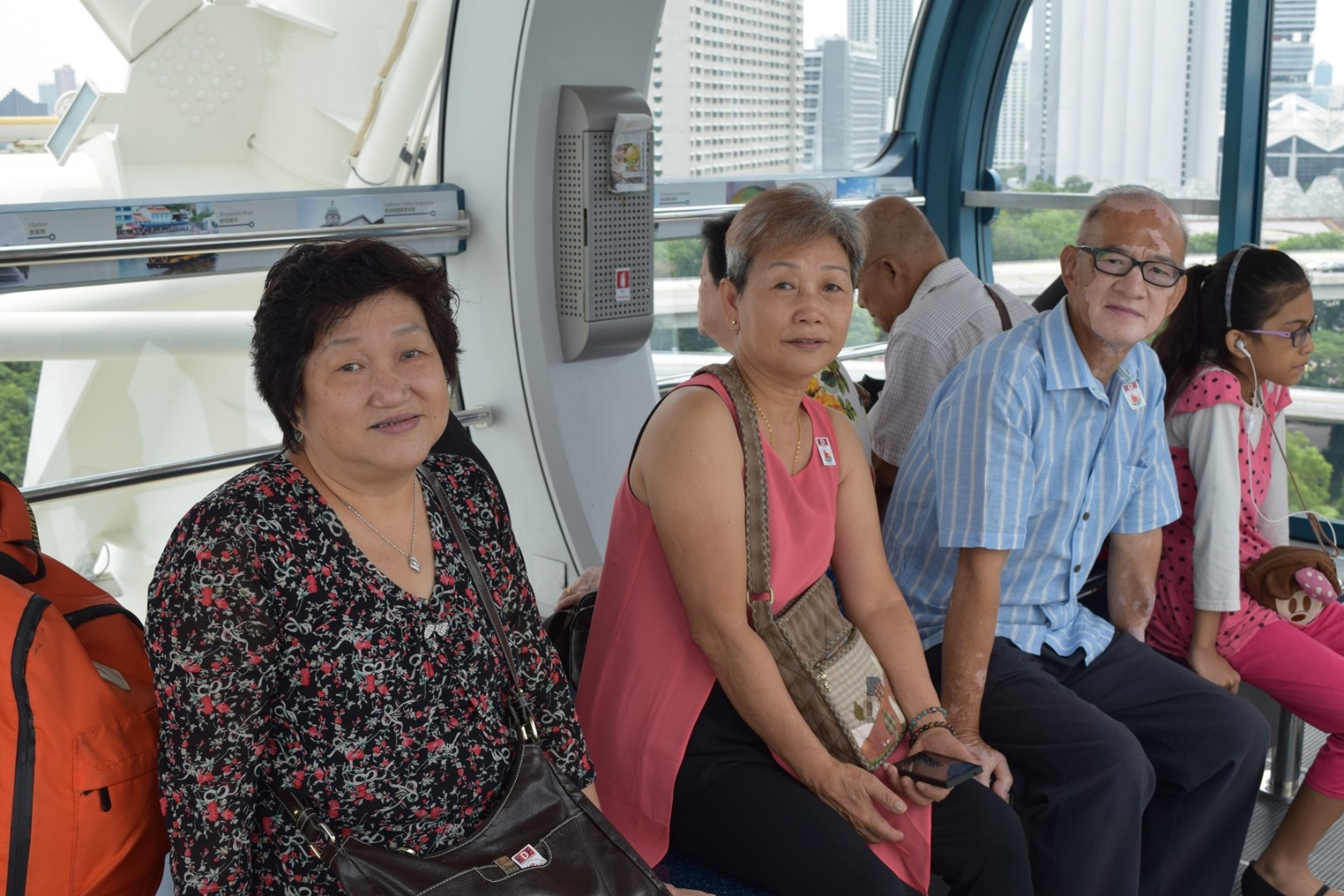 On 24th April 2016, a patient education seminar was organised for patients to better understand their blood test results. During the course of the seminar, Dr Yeoh Lee Ying, a senior consultant at Khoo Teck Puat Hospital, highlight the causes of inadequate dialysis and malnutrition, then provided some tips on what to do in order to maintain a balanced and healthy lifestyle for dialysis patients.
After the seminar and a buffet lunch, patients proceeded to the Singapore Flyer where they were treated to the breath-taking sights of Singapore, reaching a peak height of 165m, all in the comfort of the capsule on board the attraction.
This patient education seminar and outing was organised by Renal Friends, KDF's patient support group.