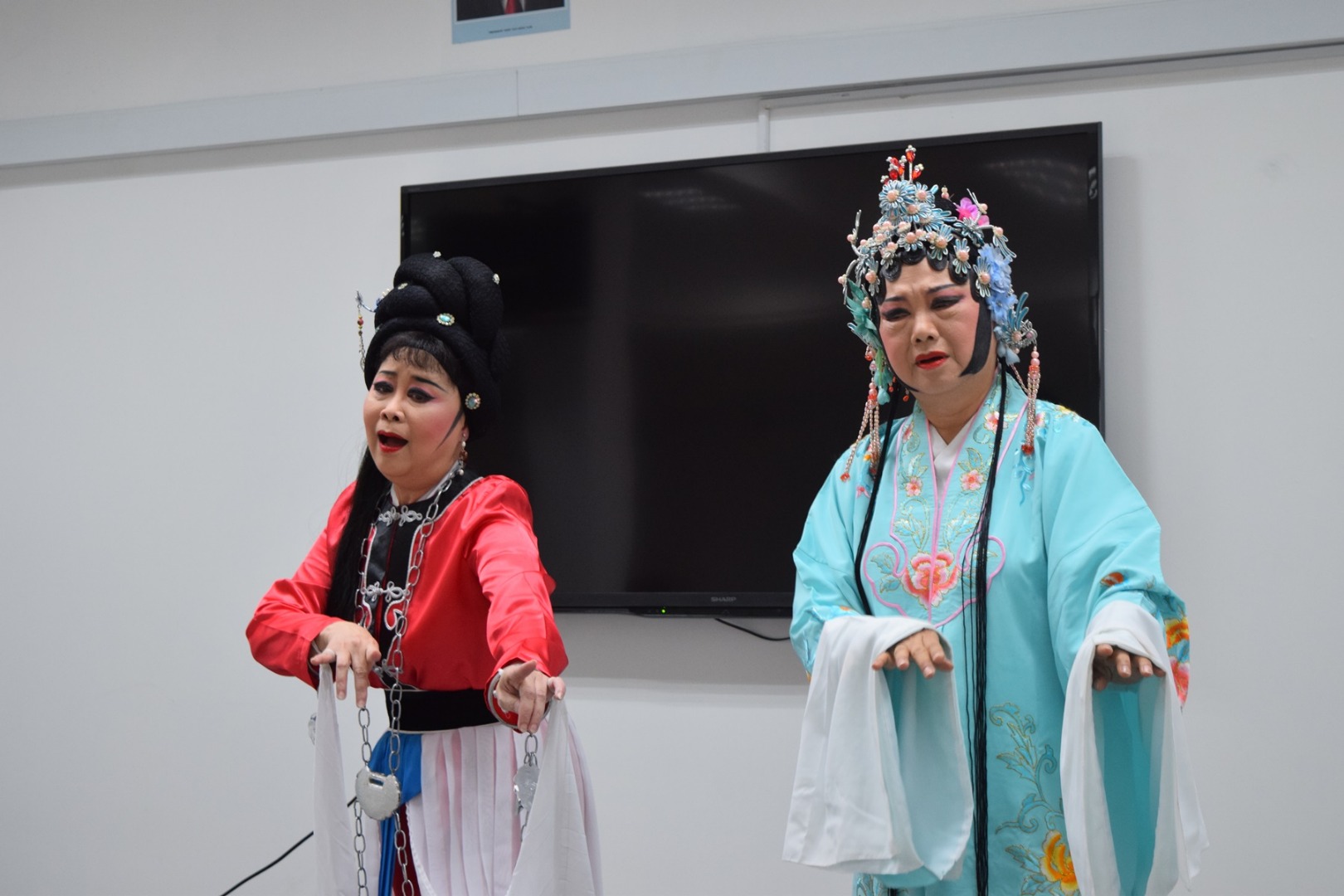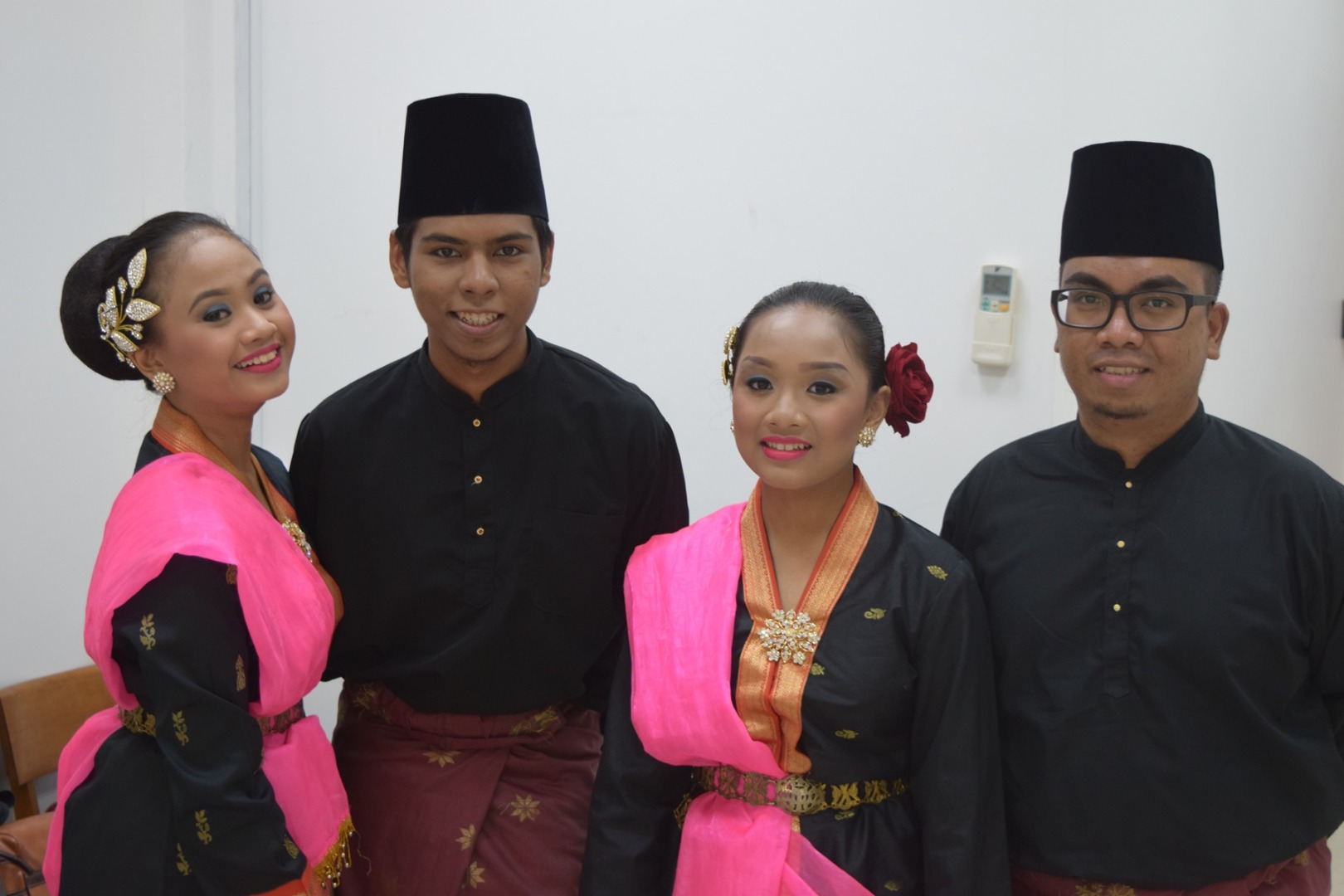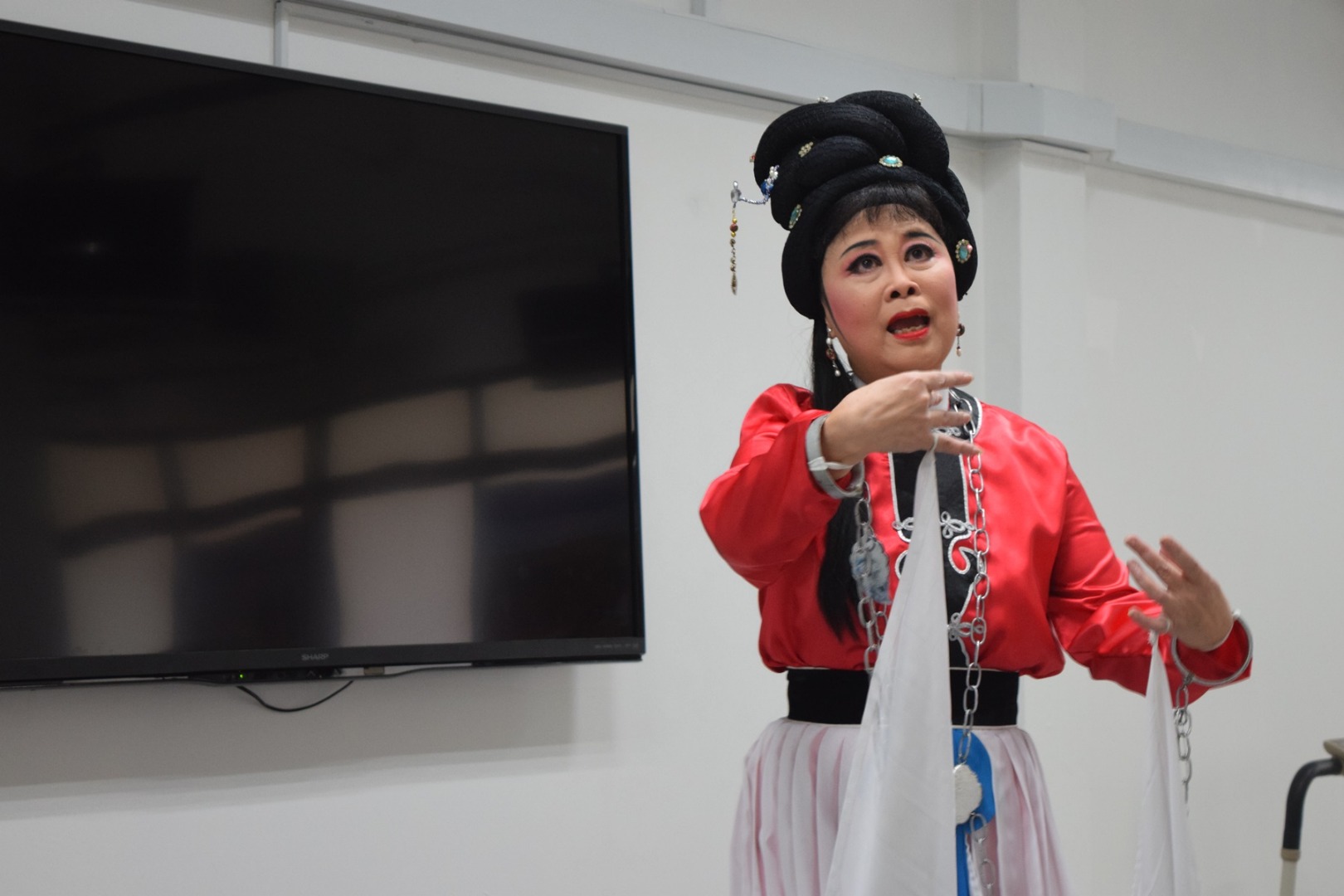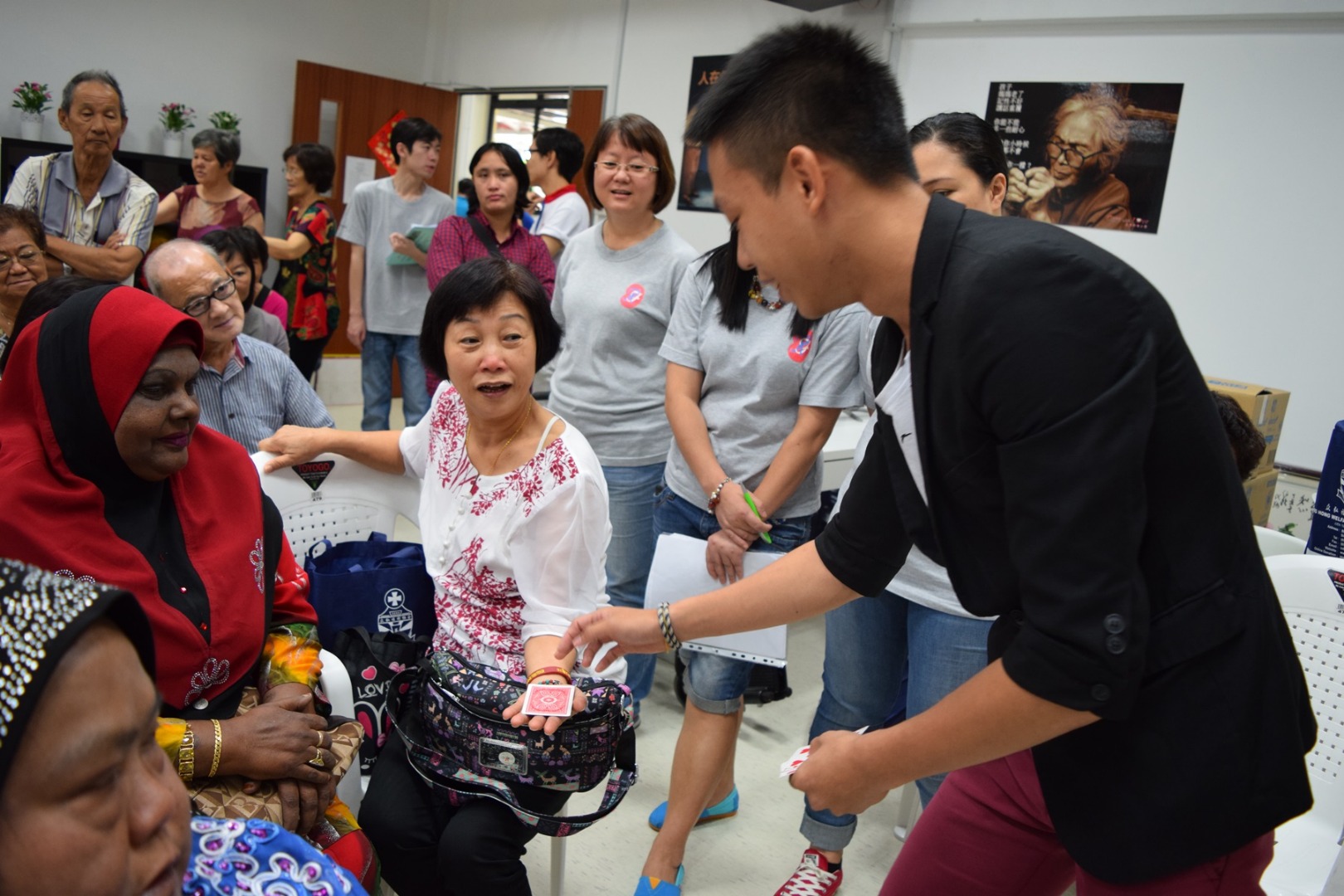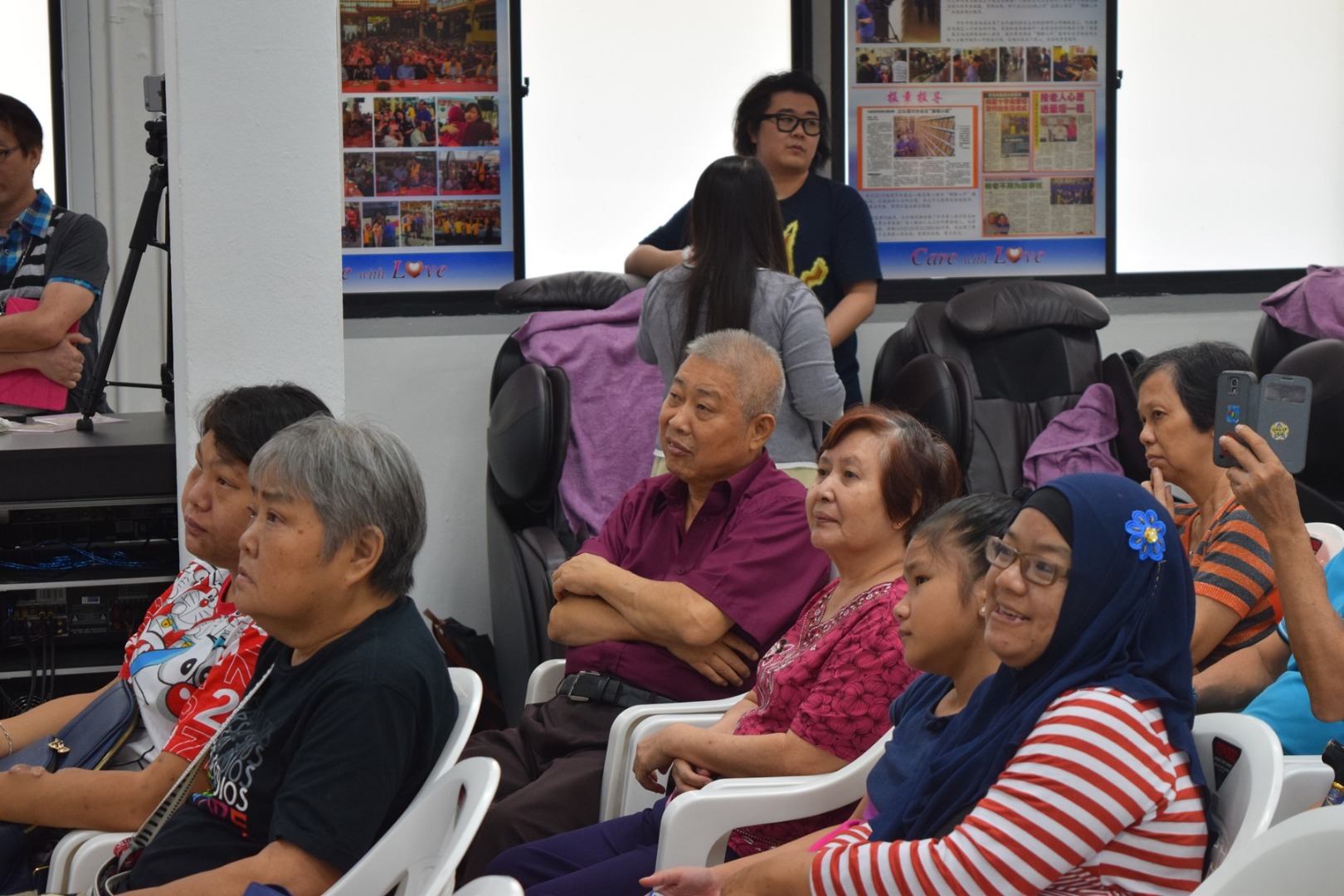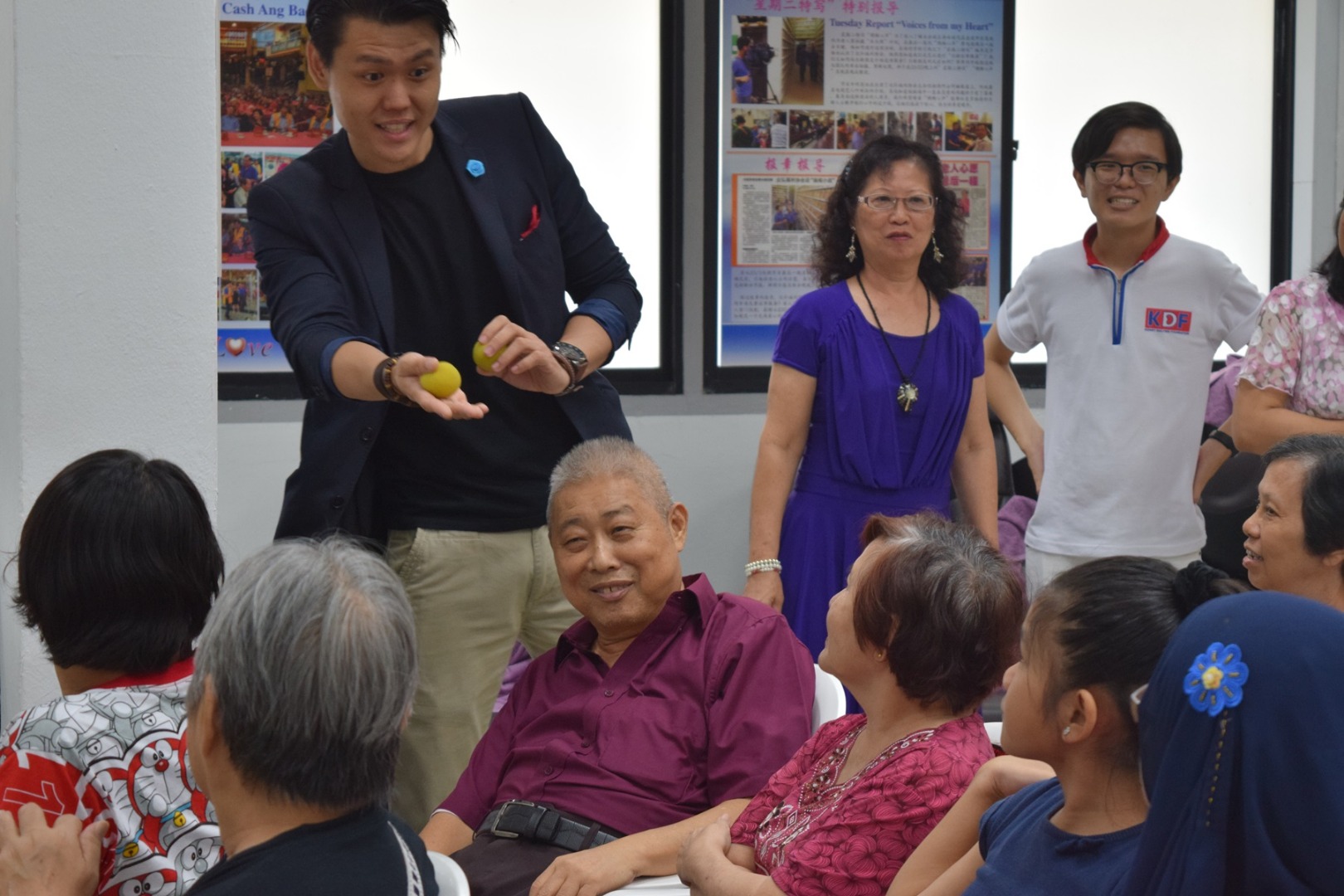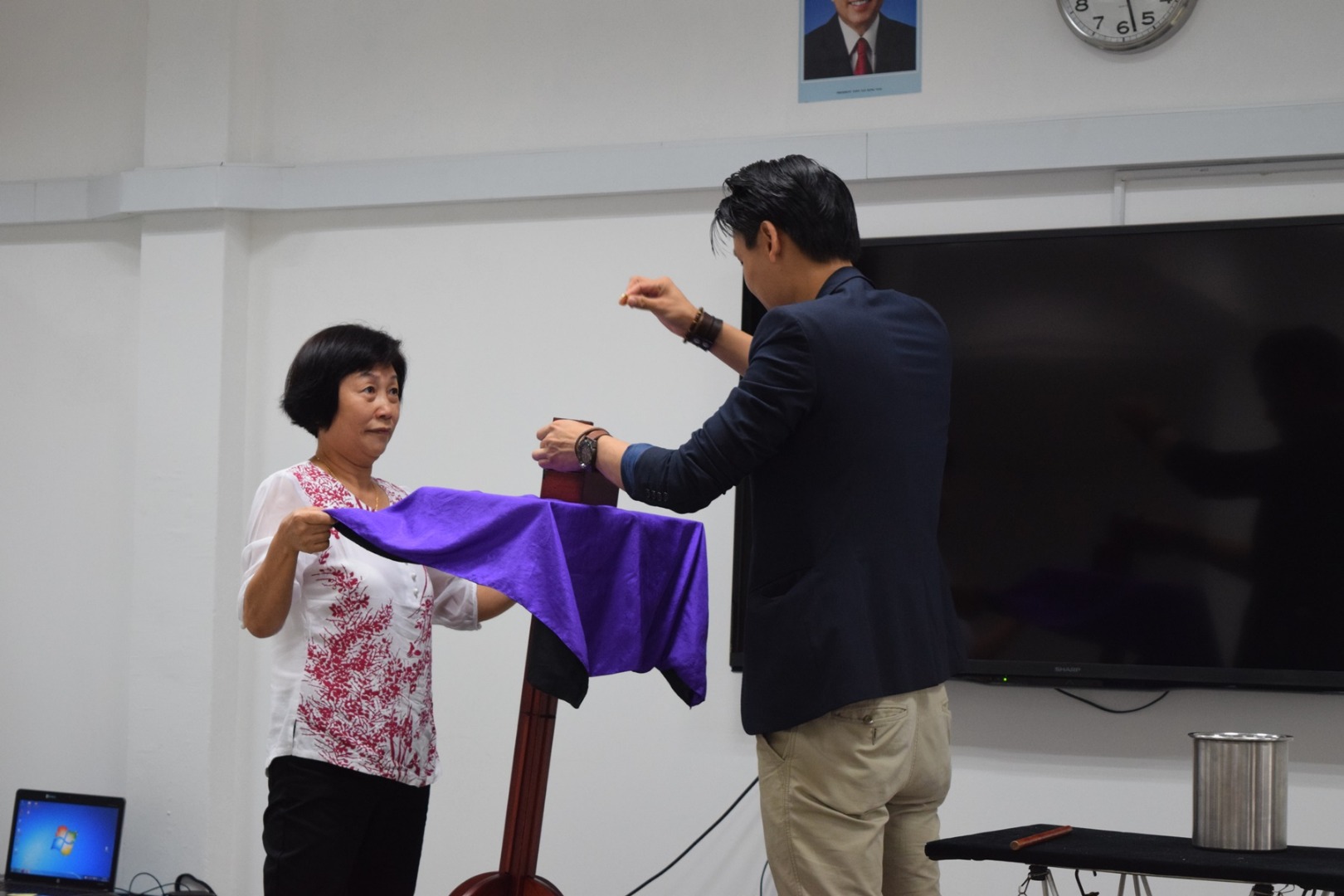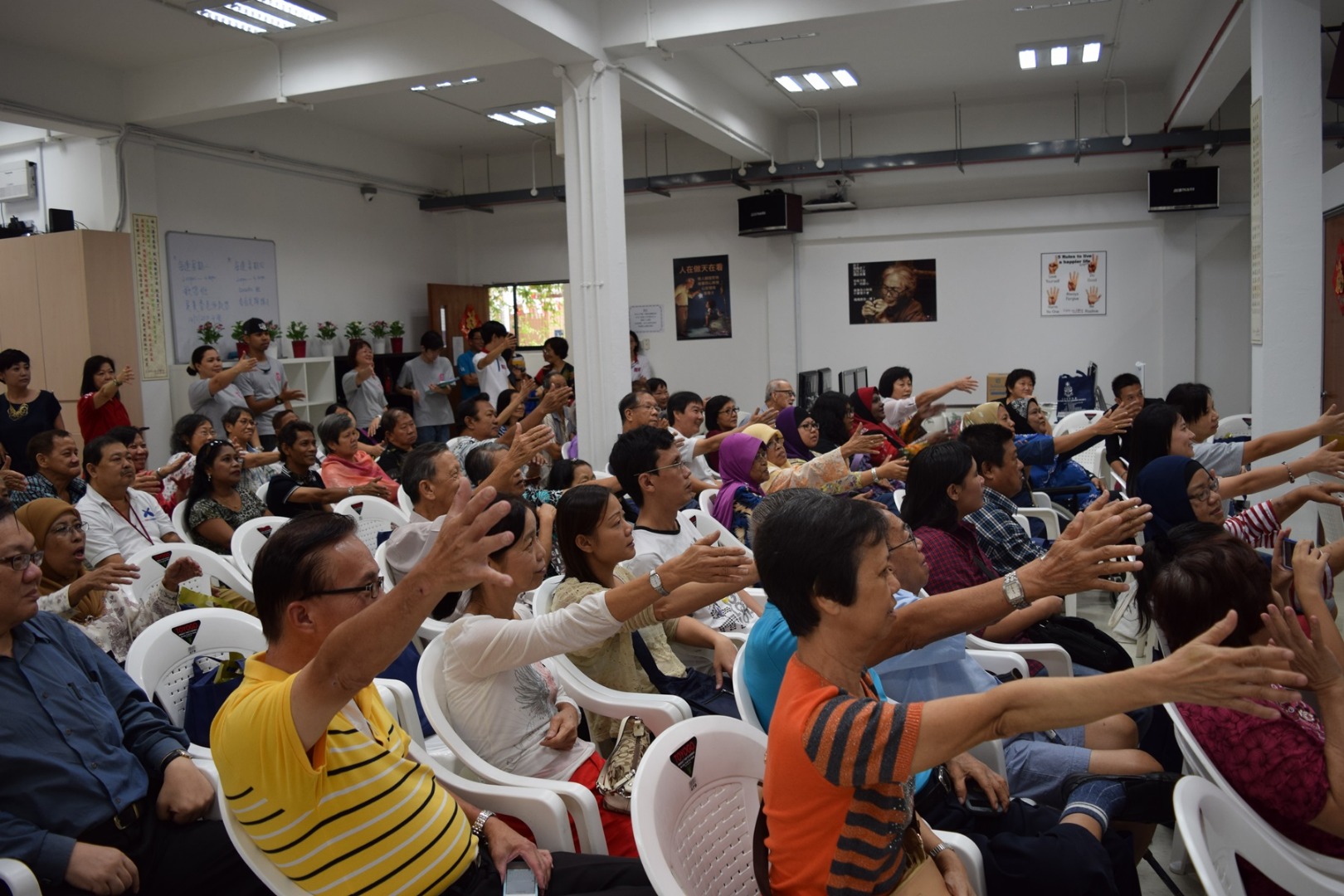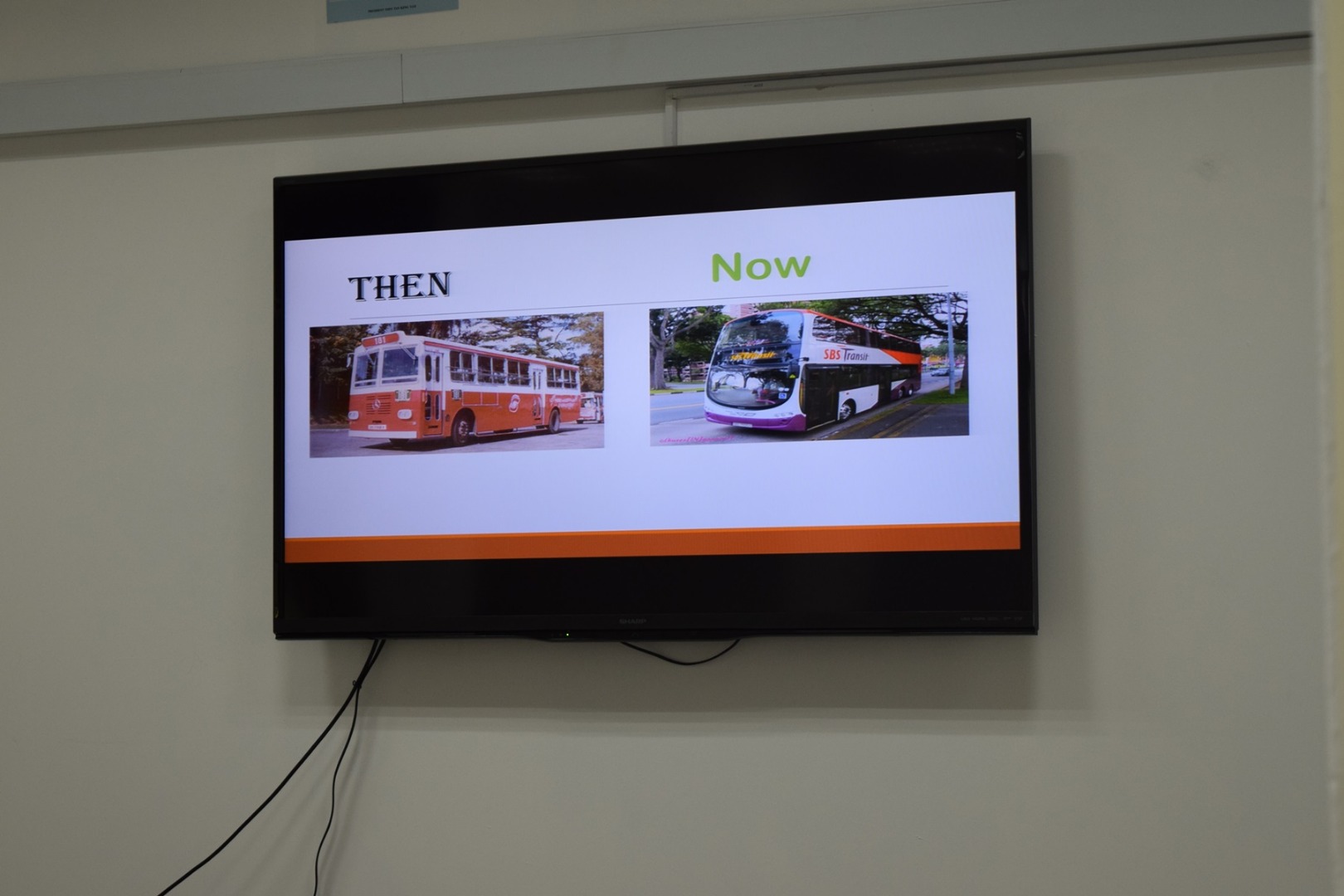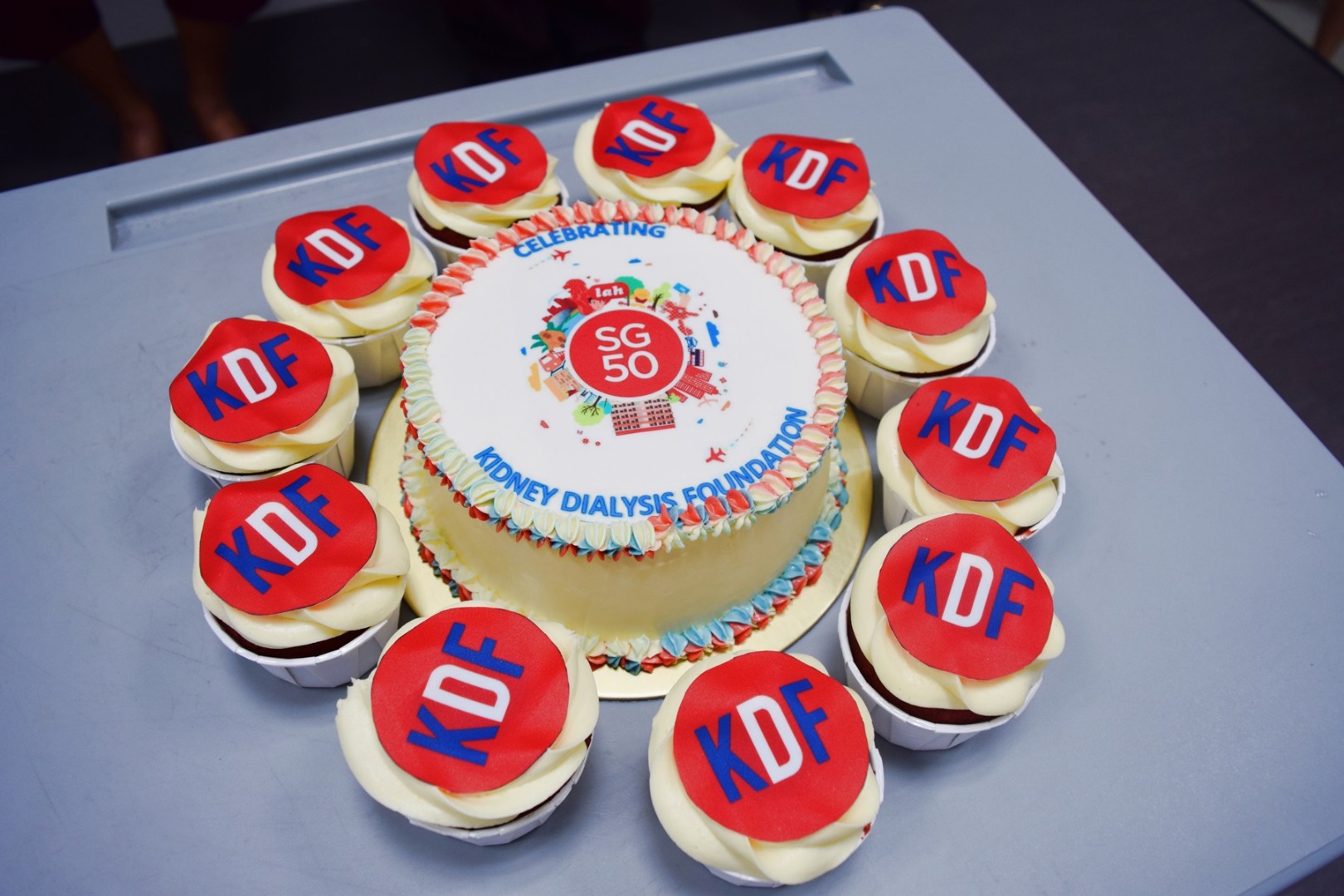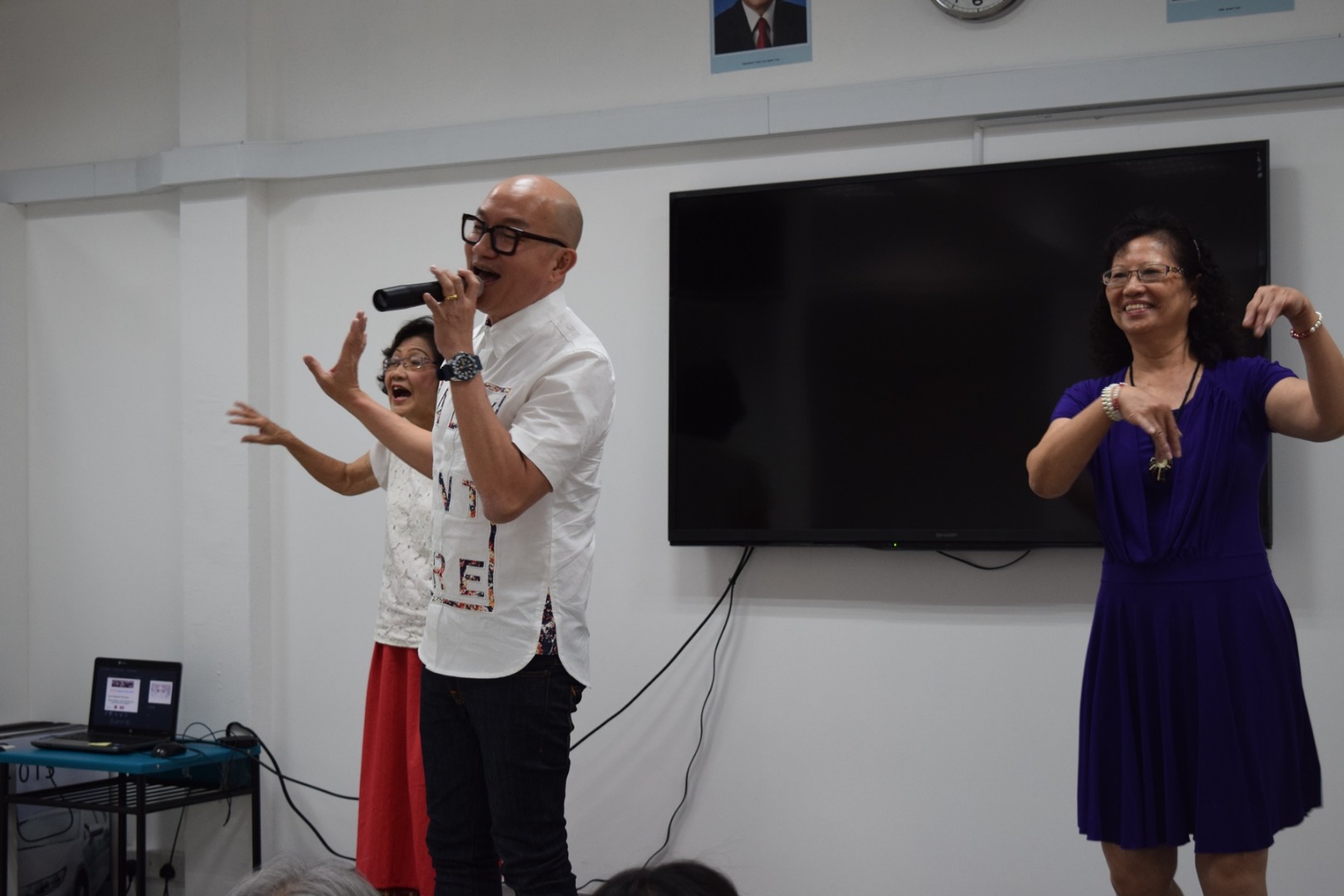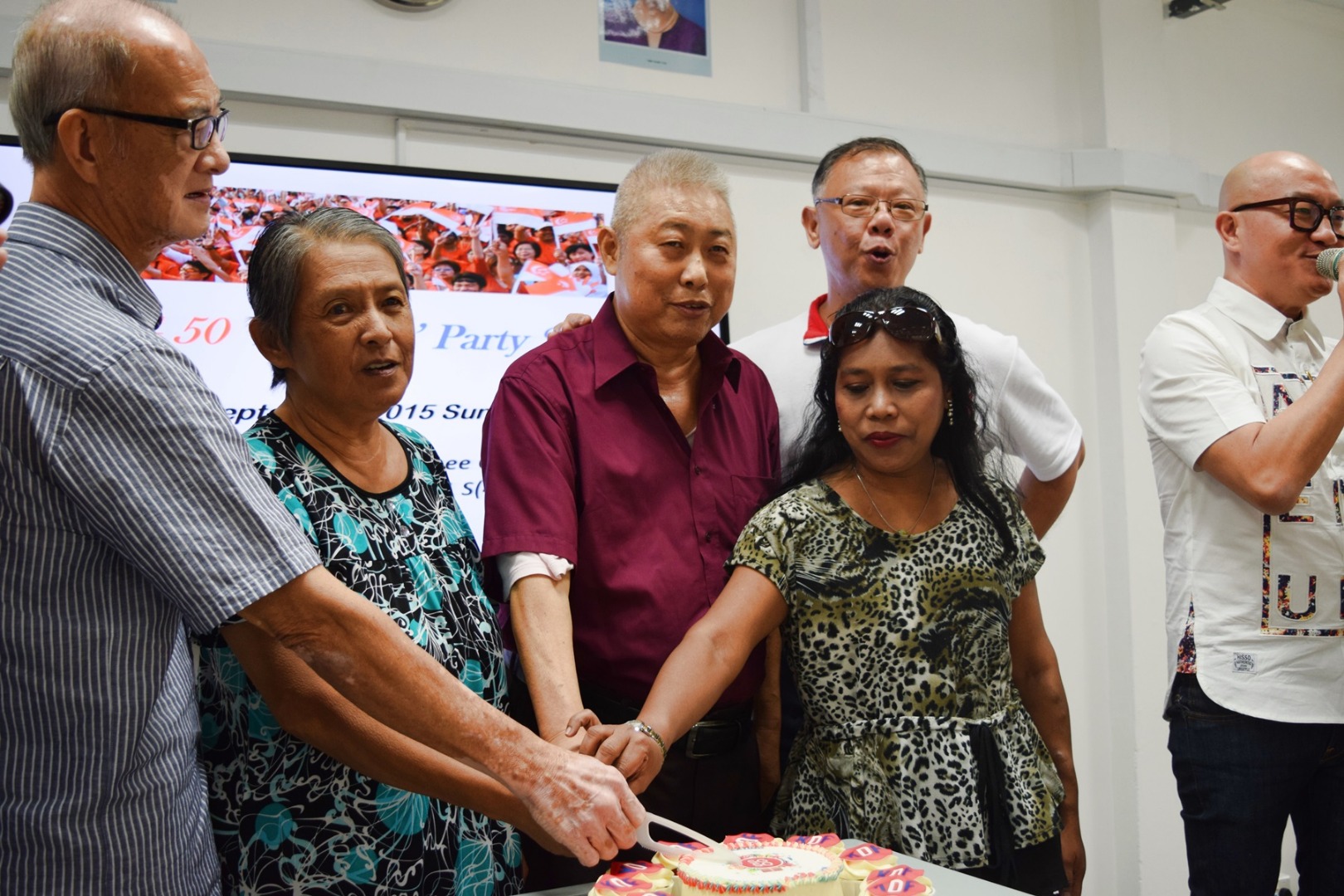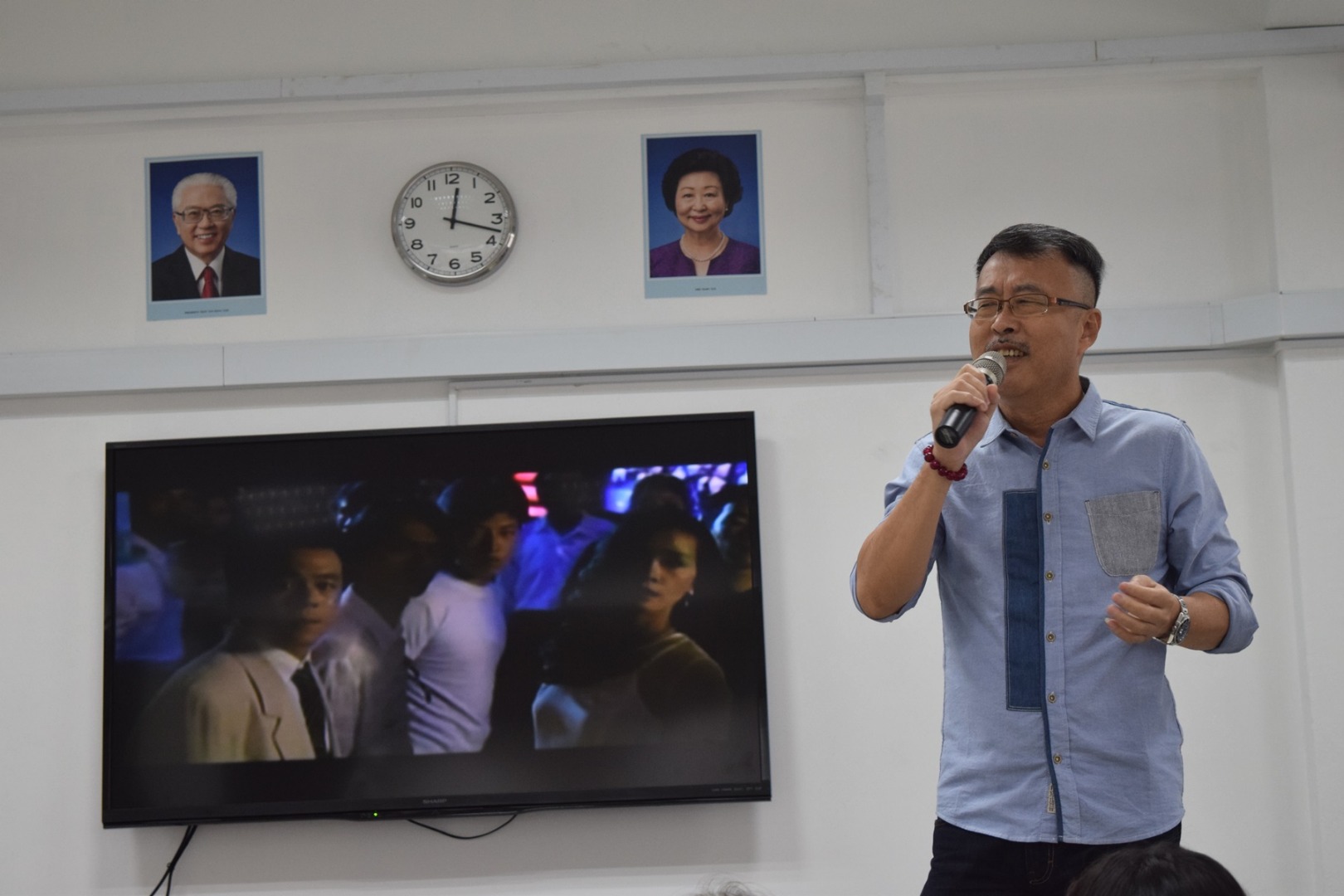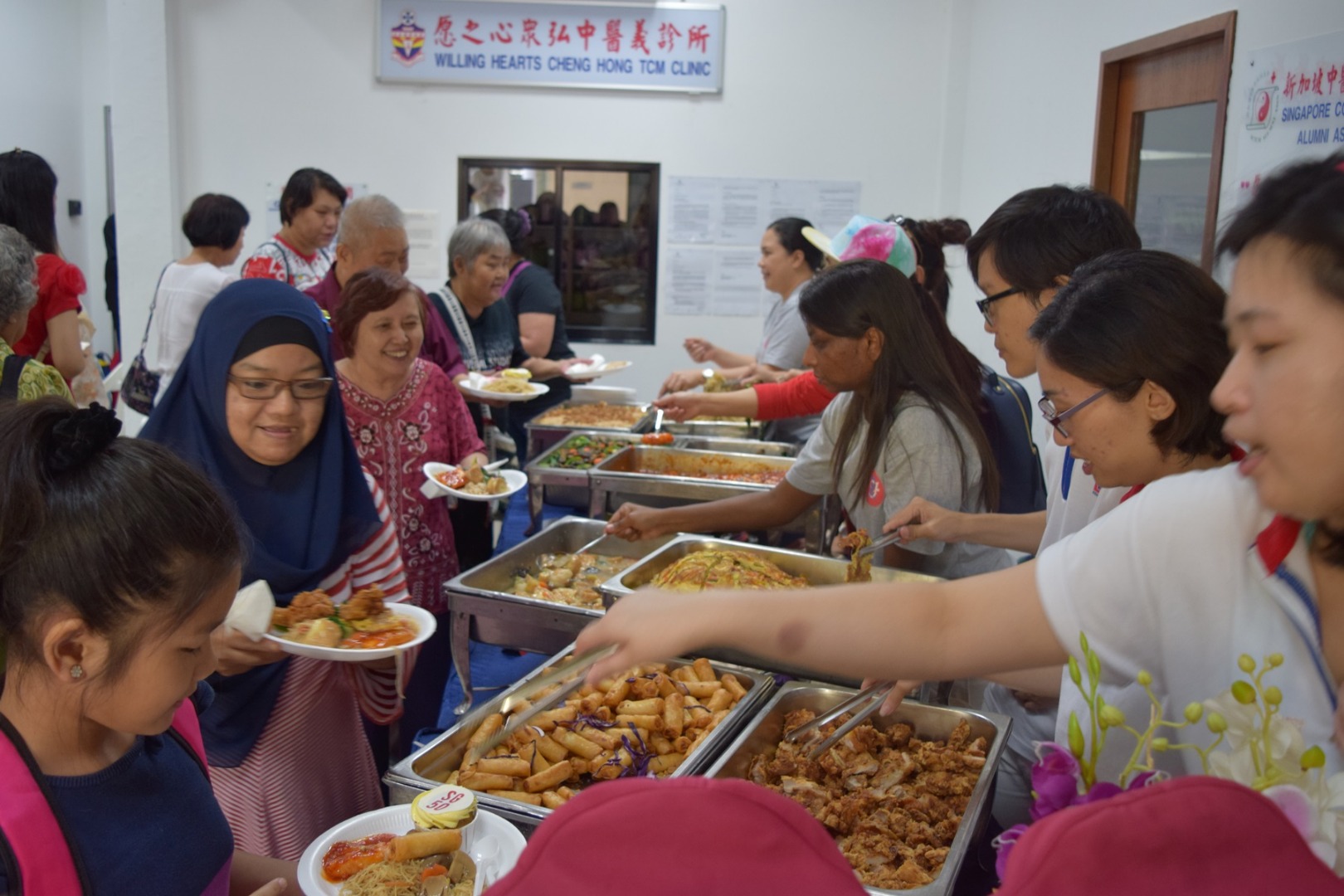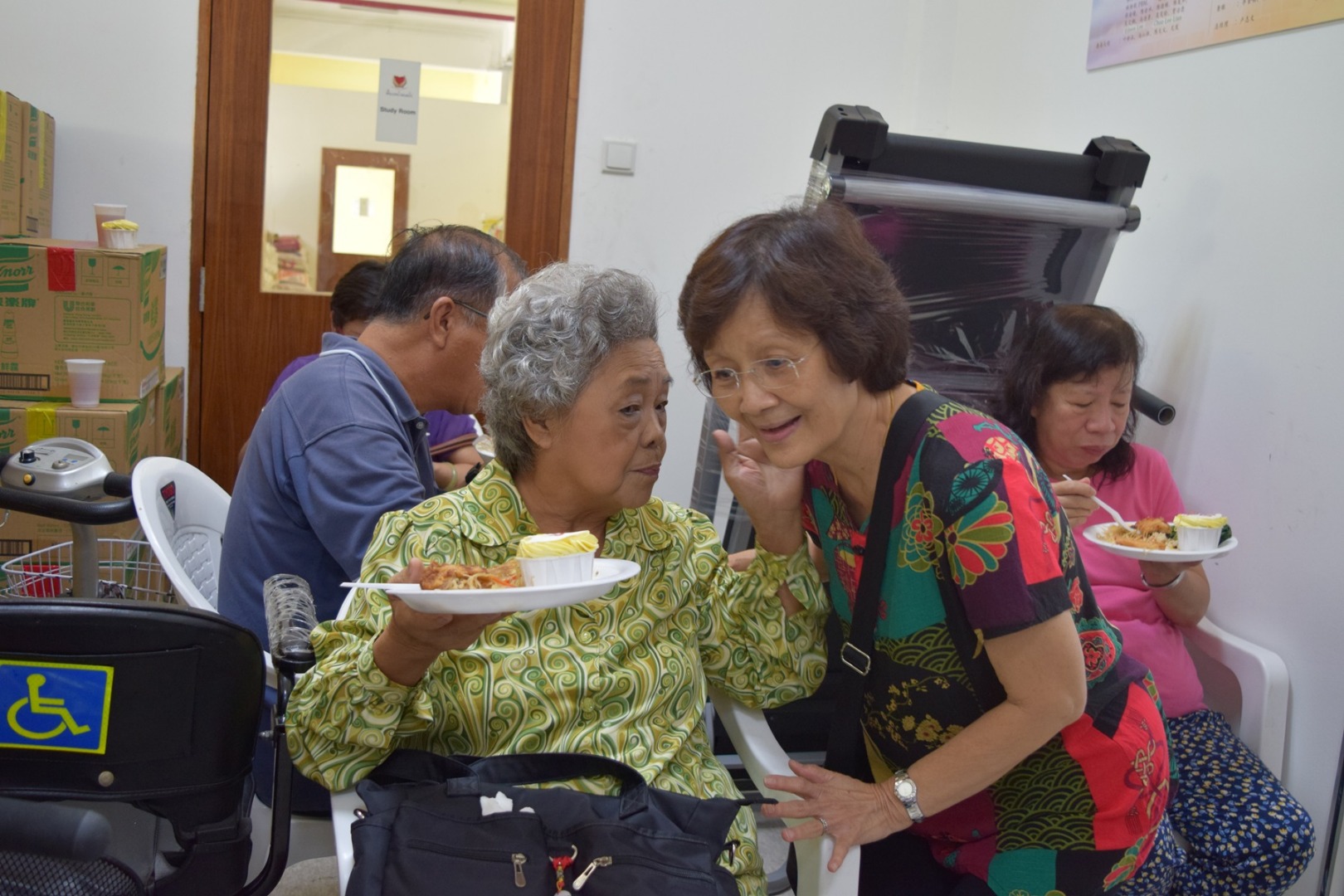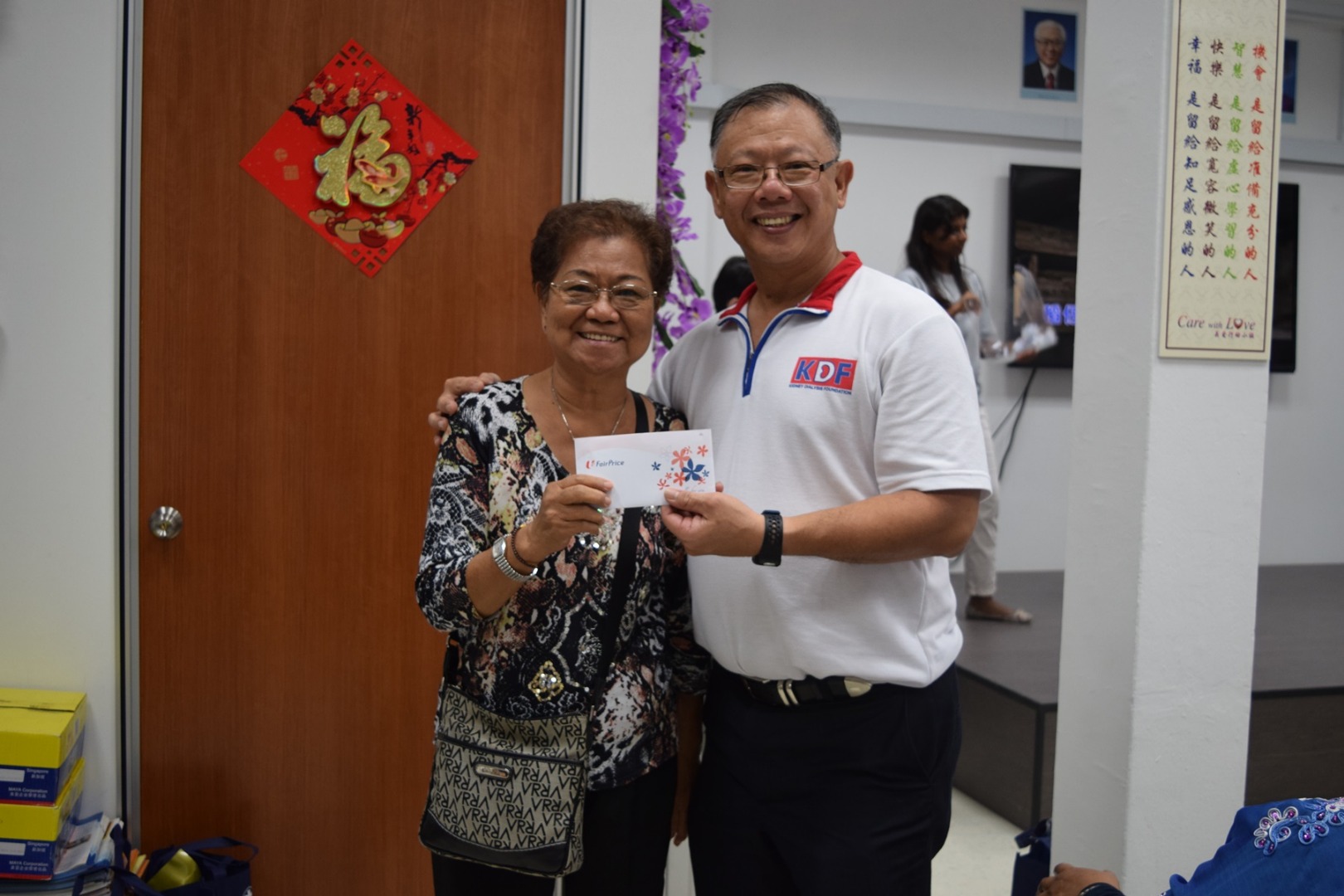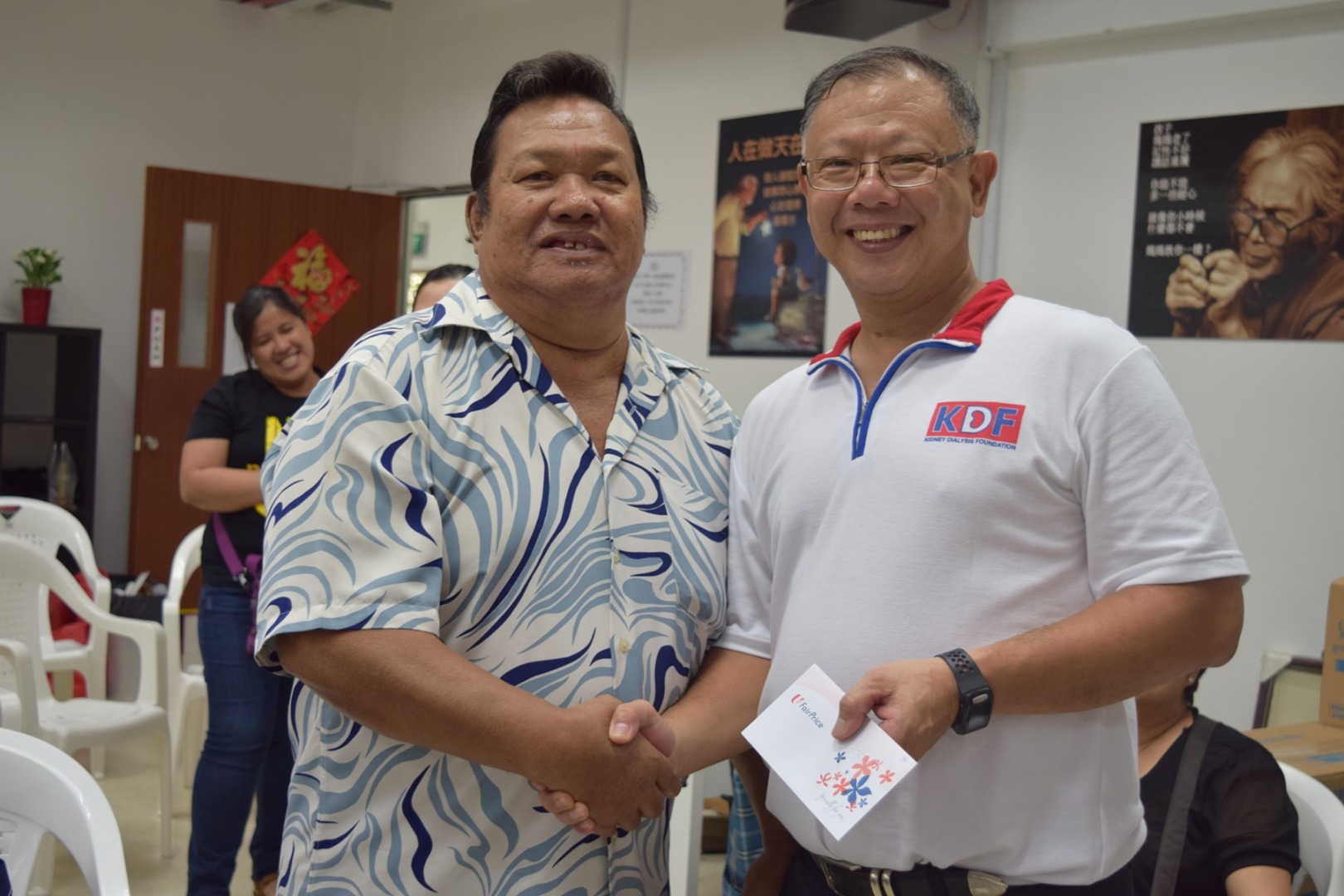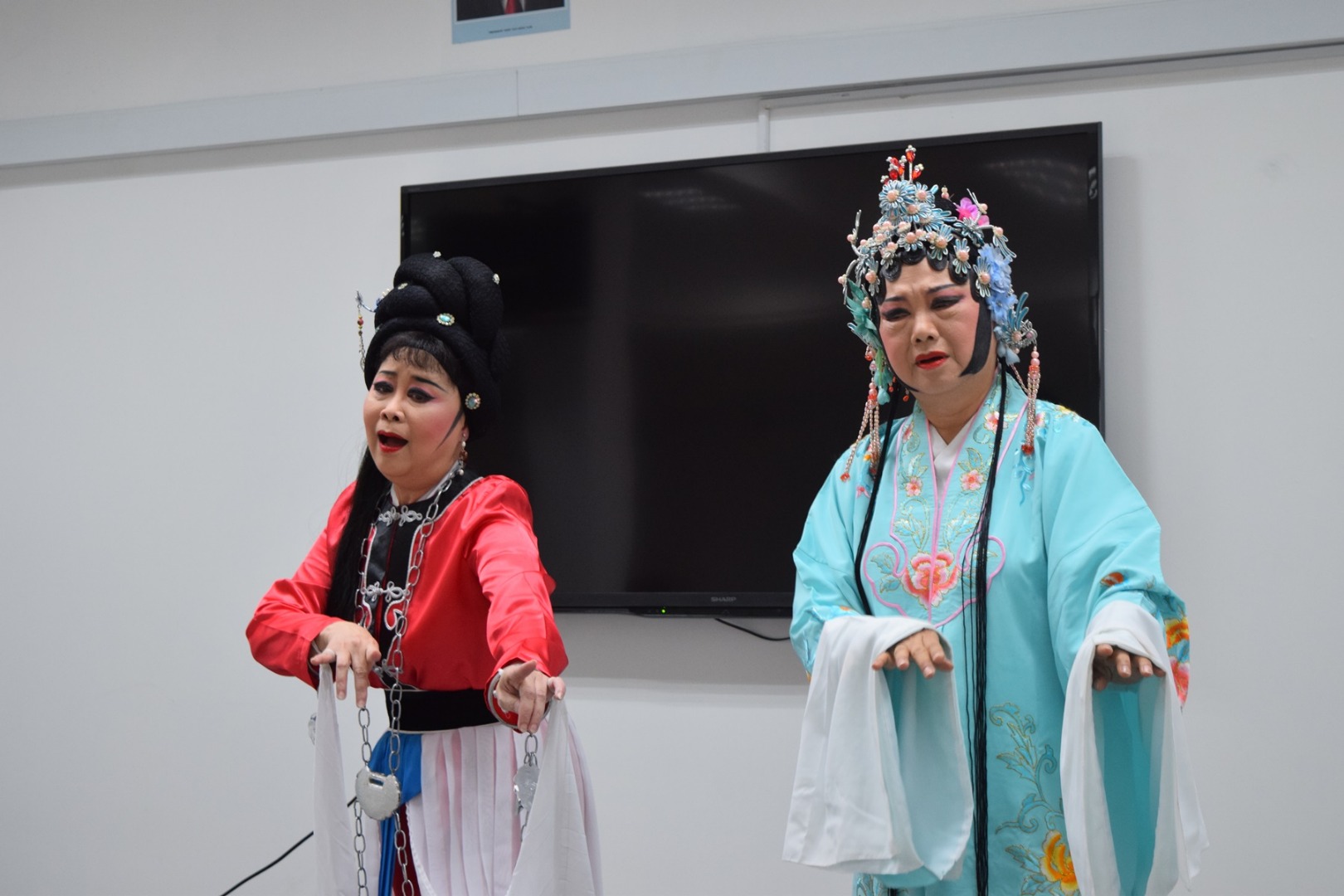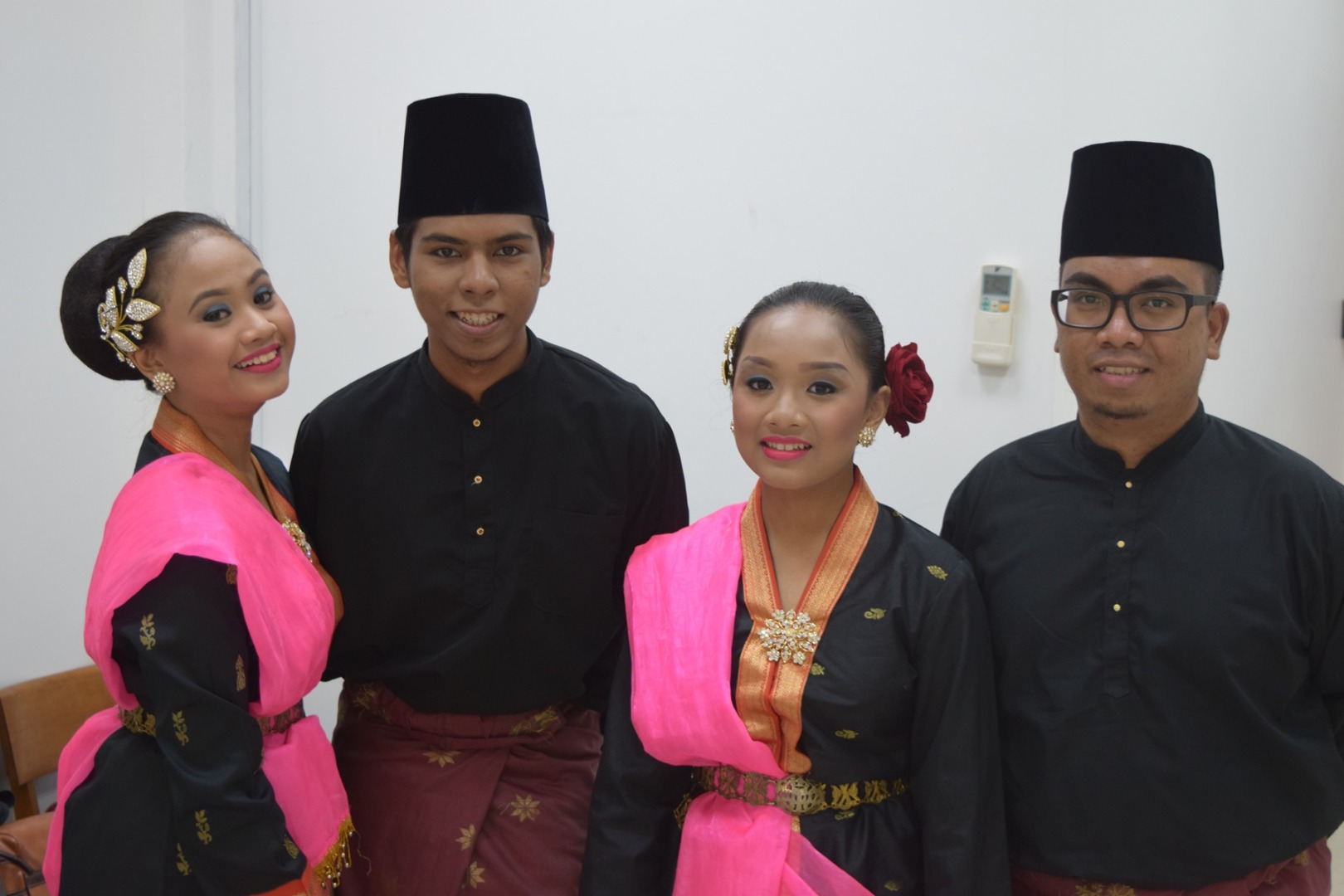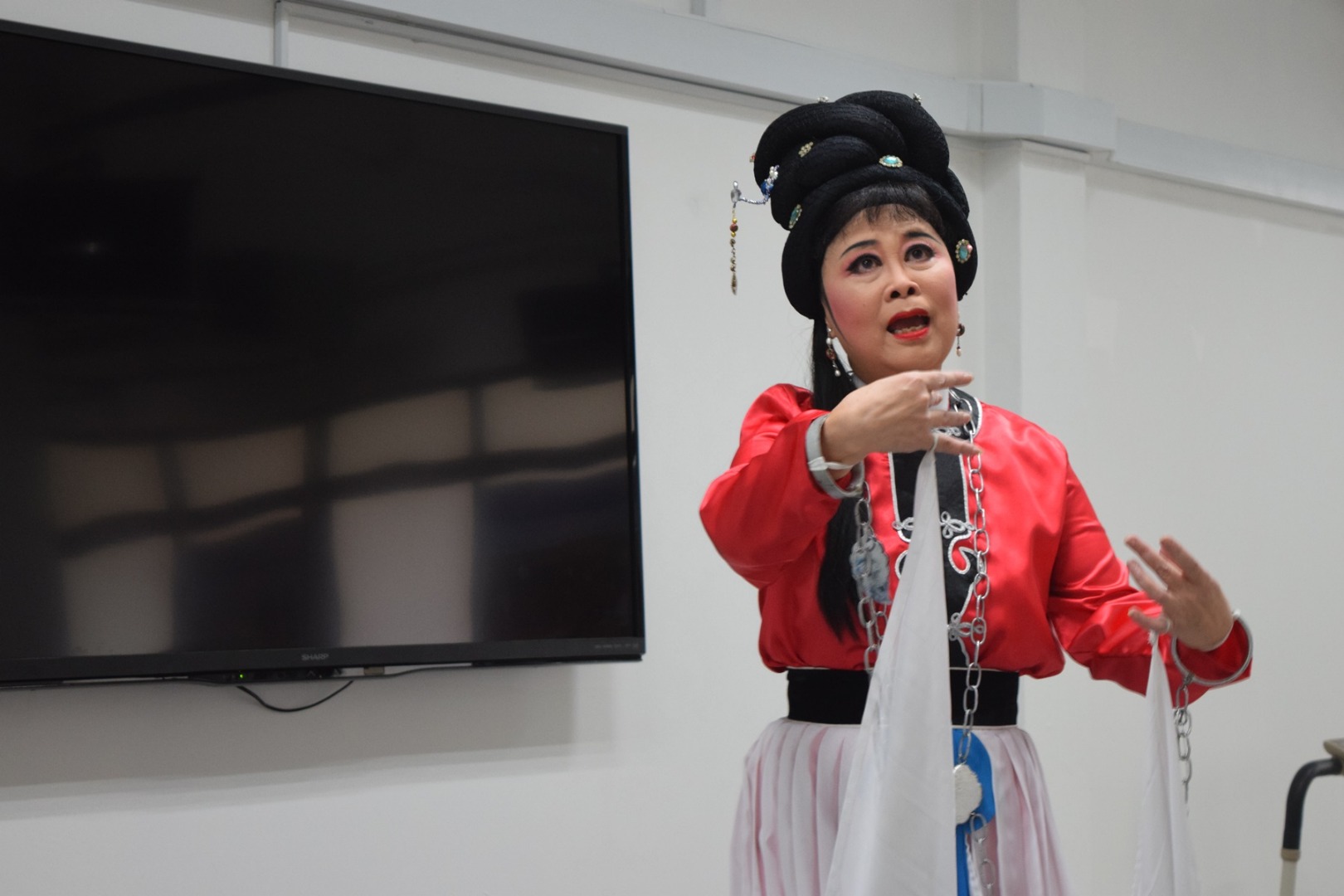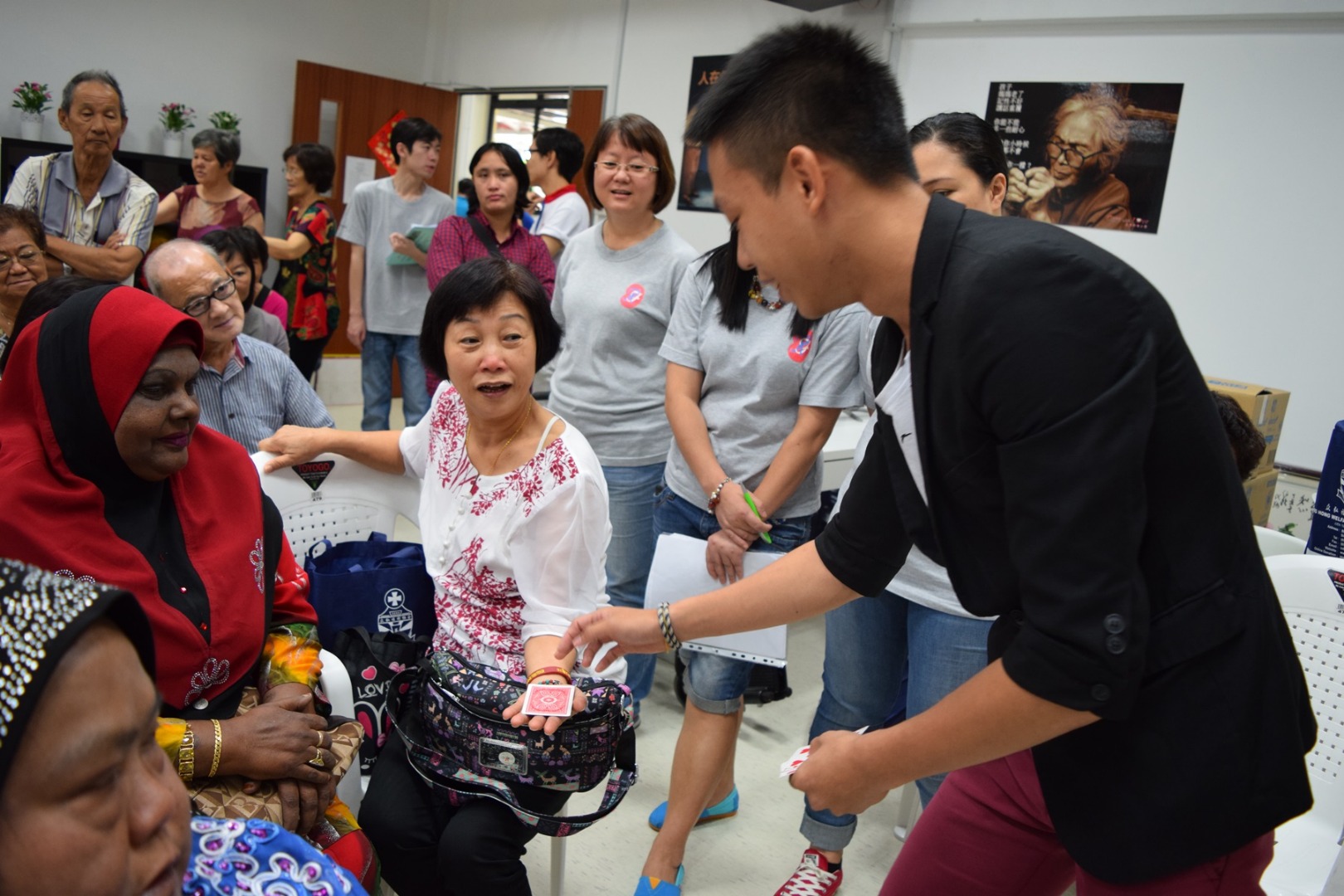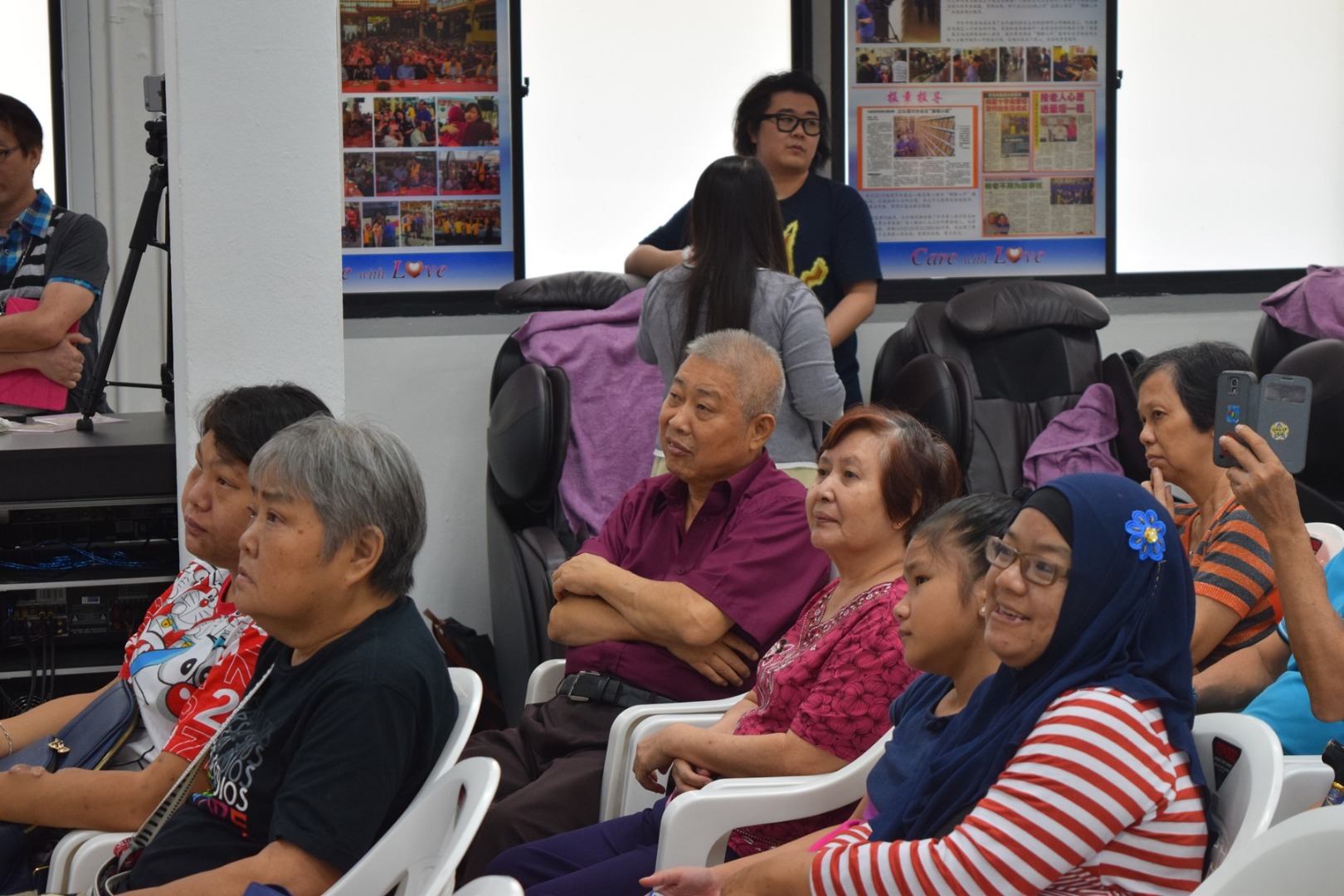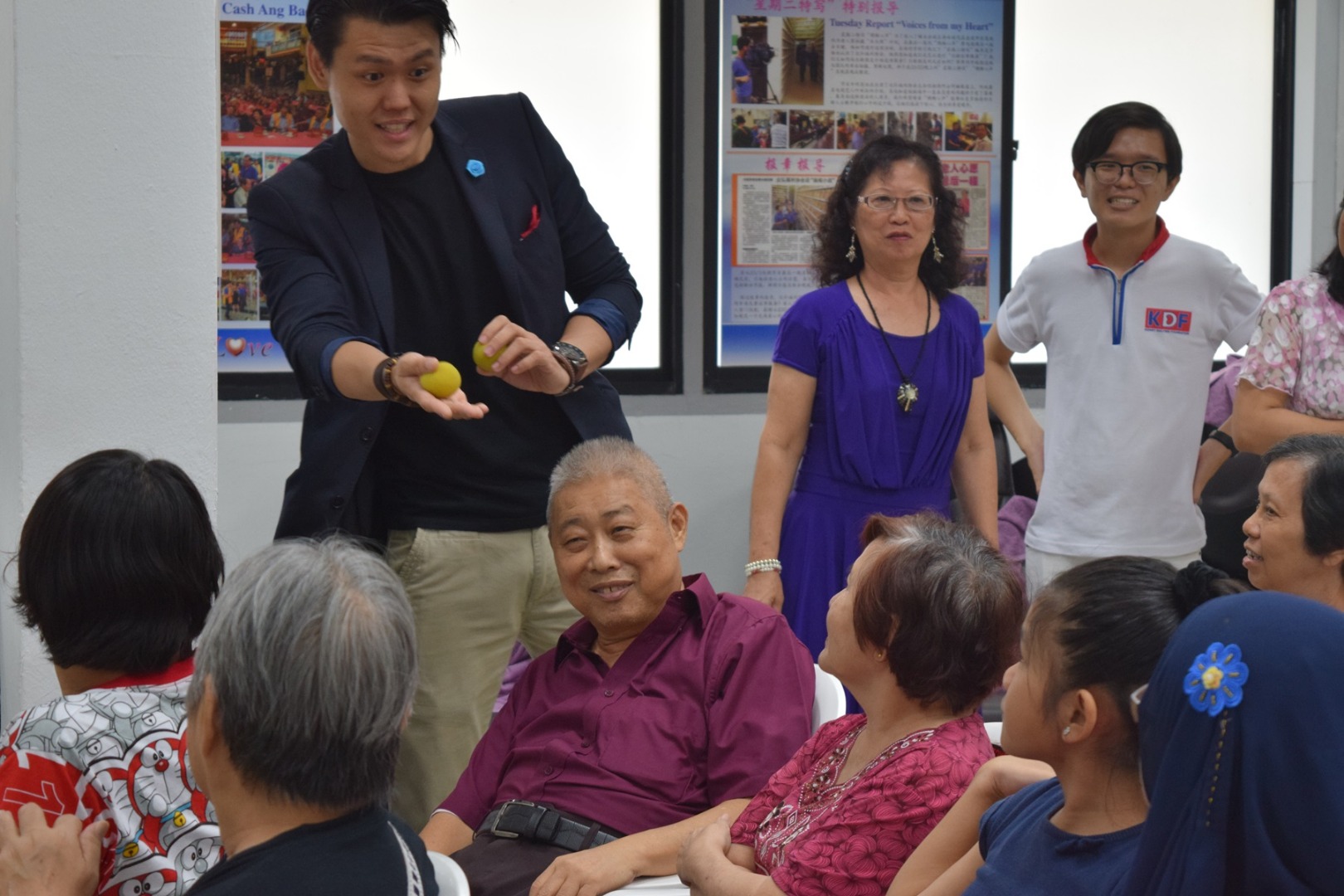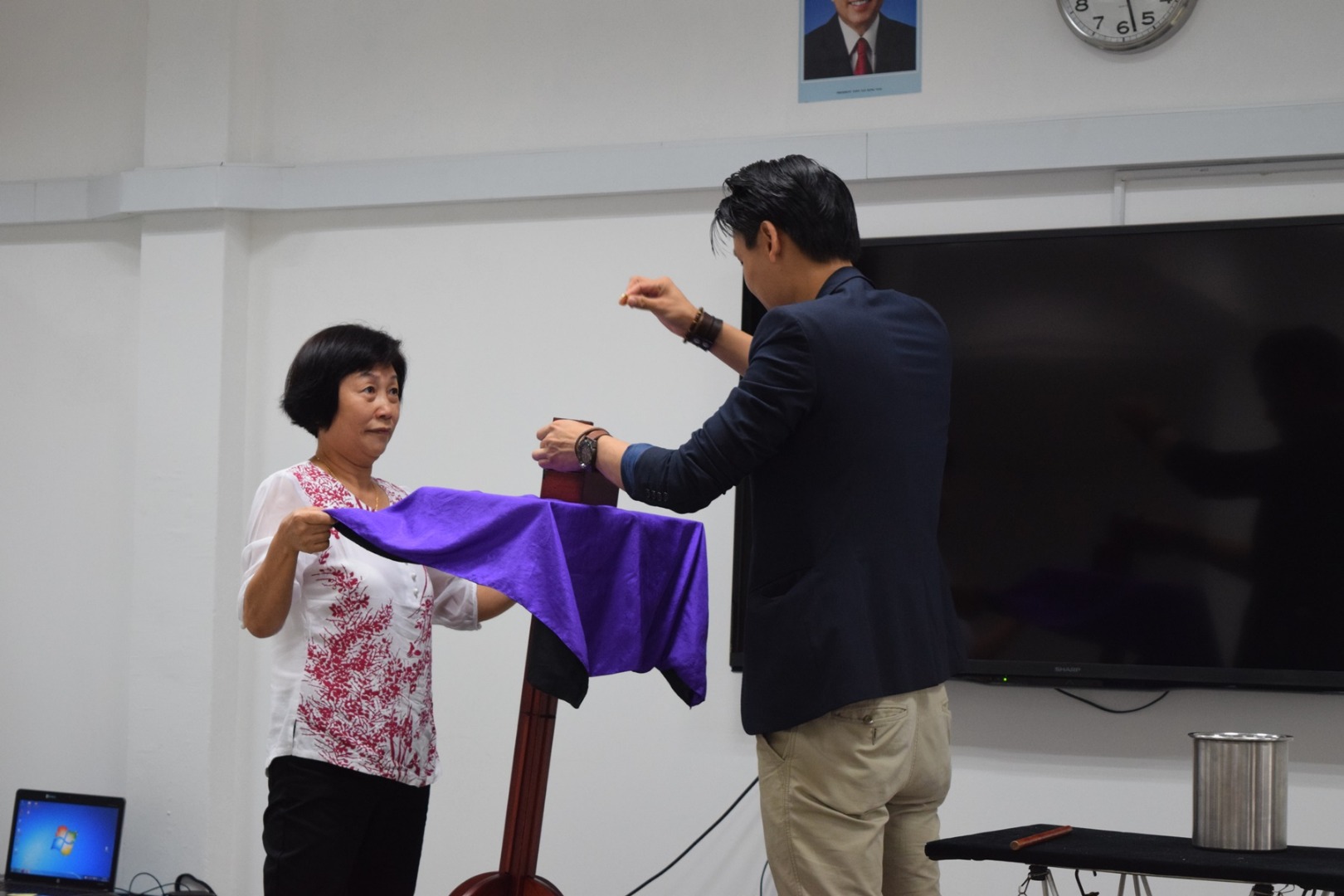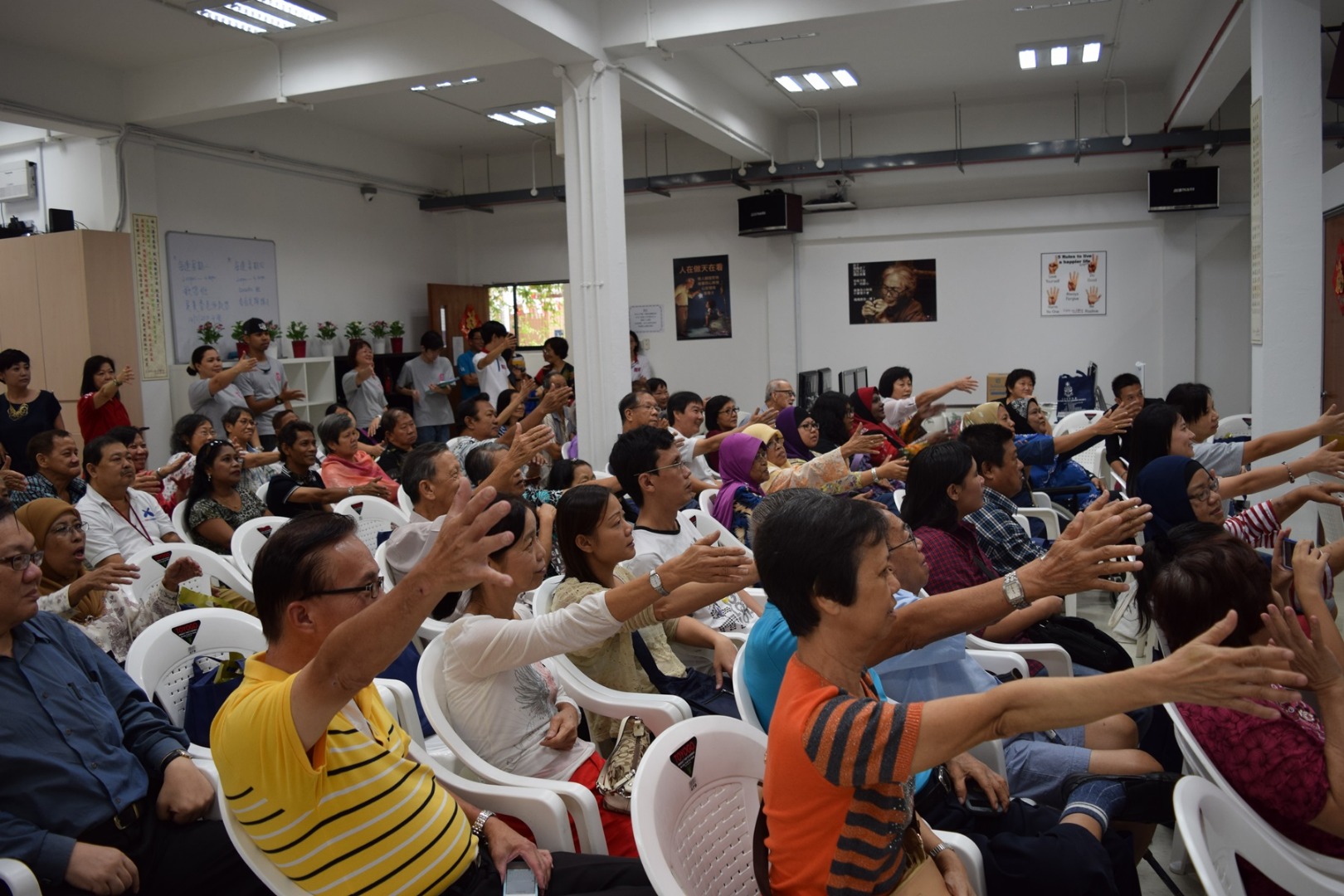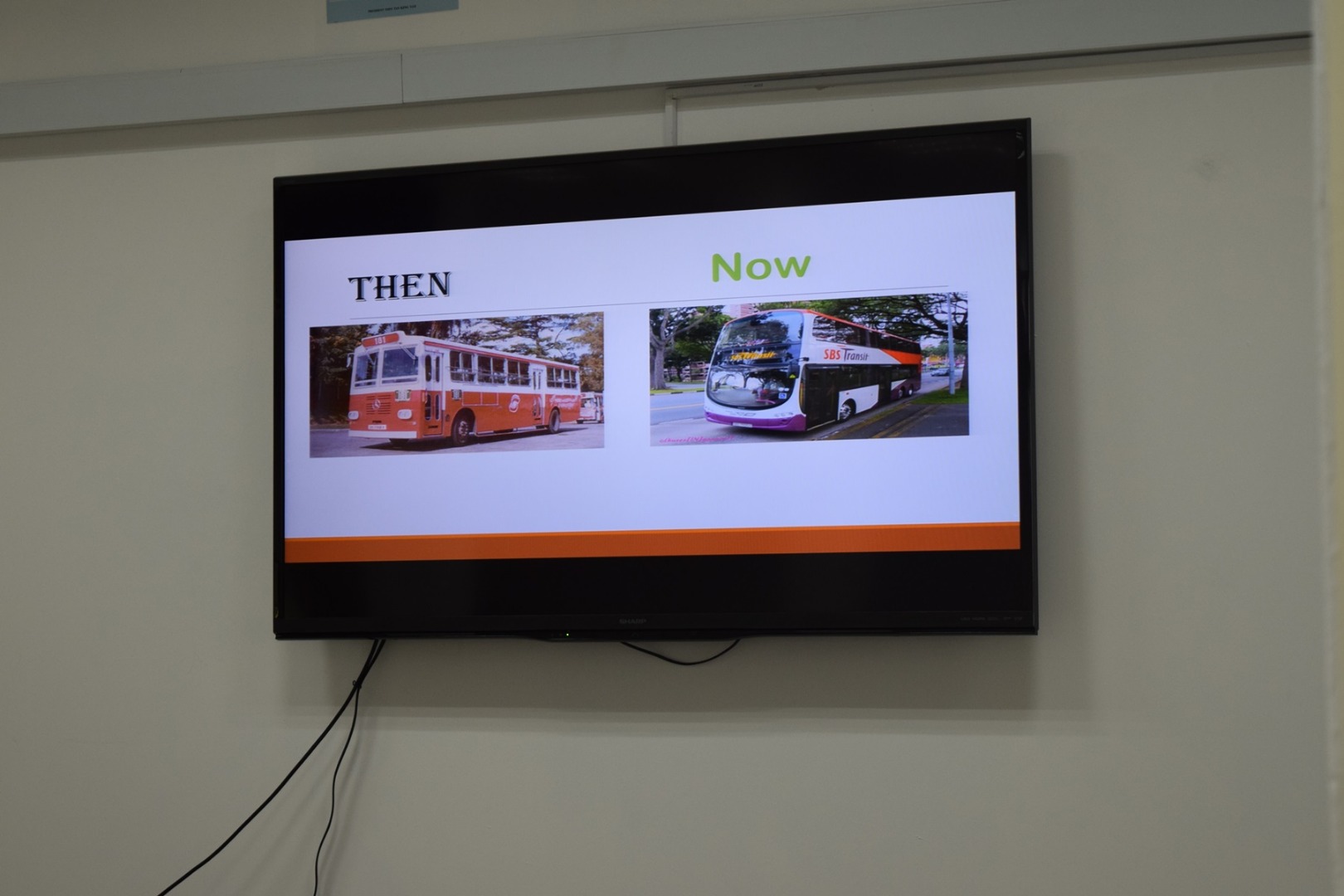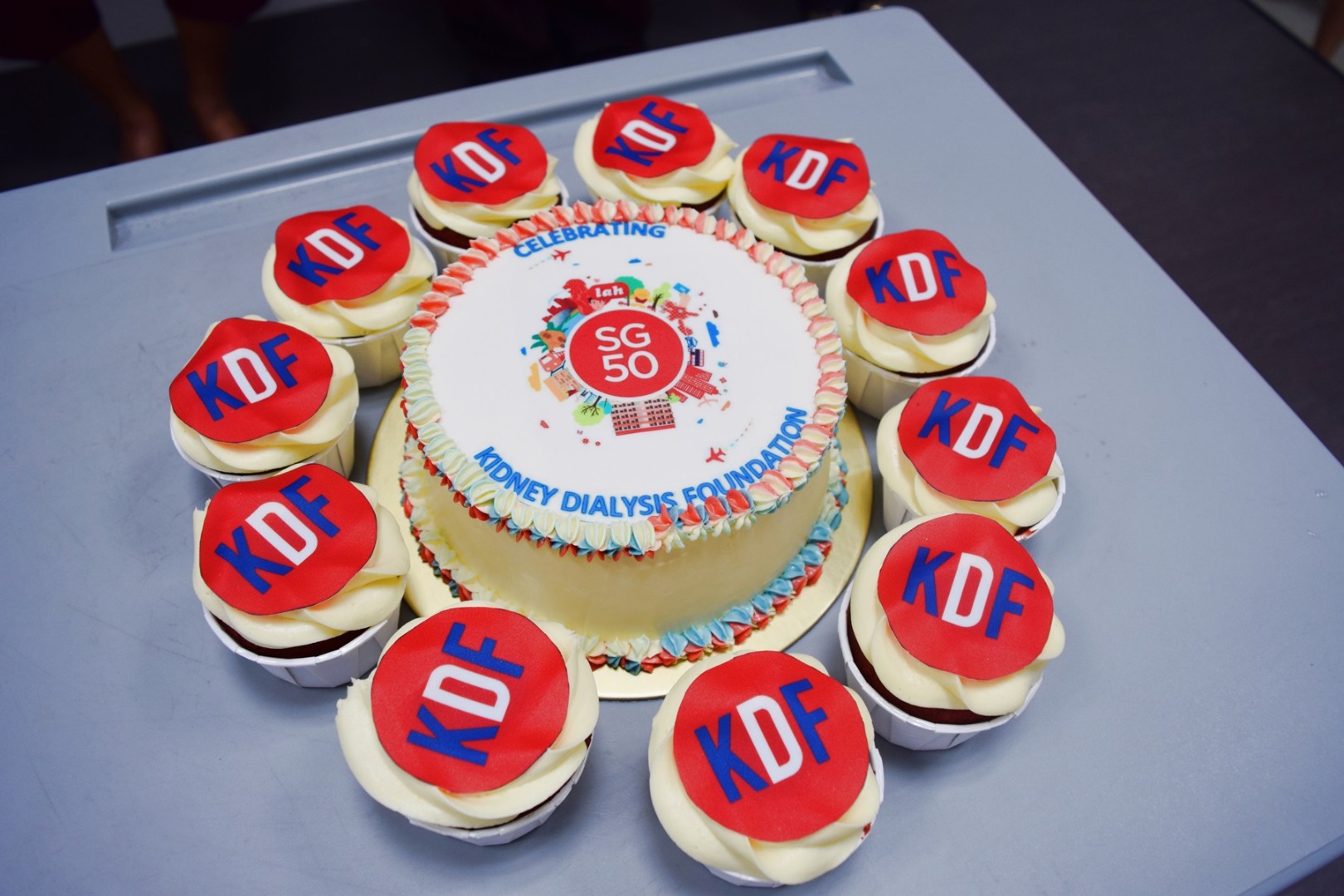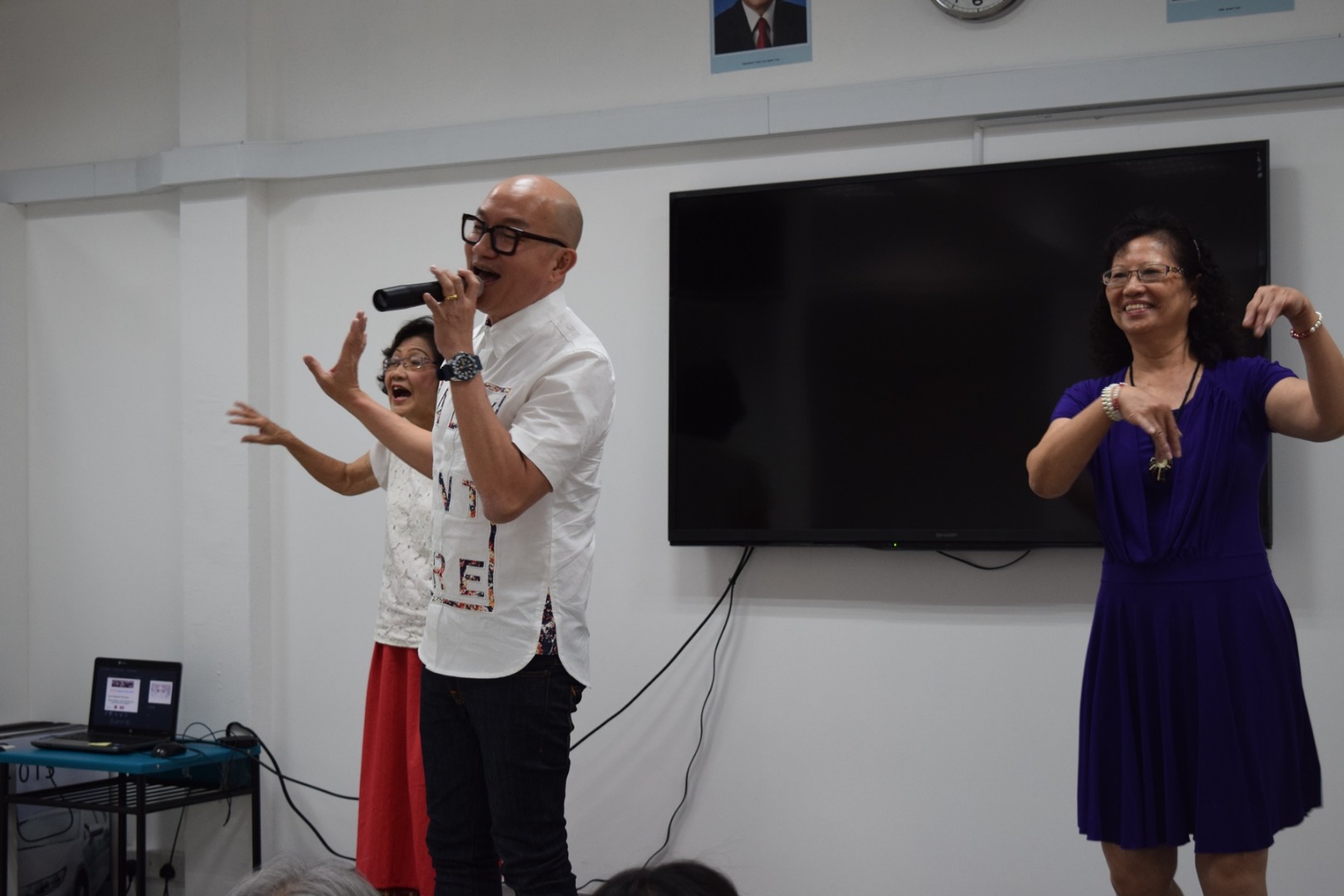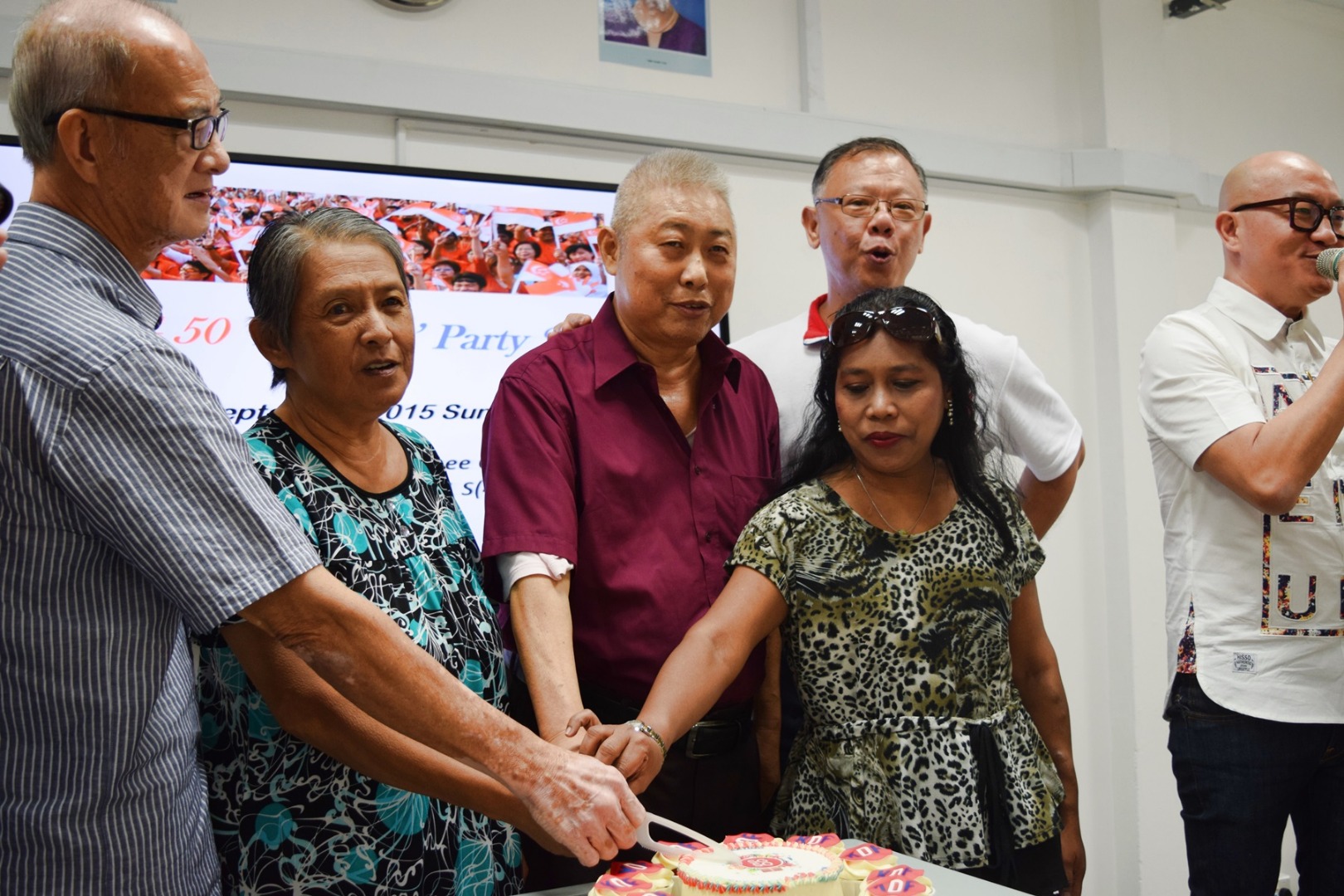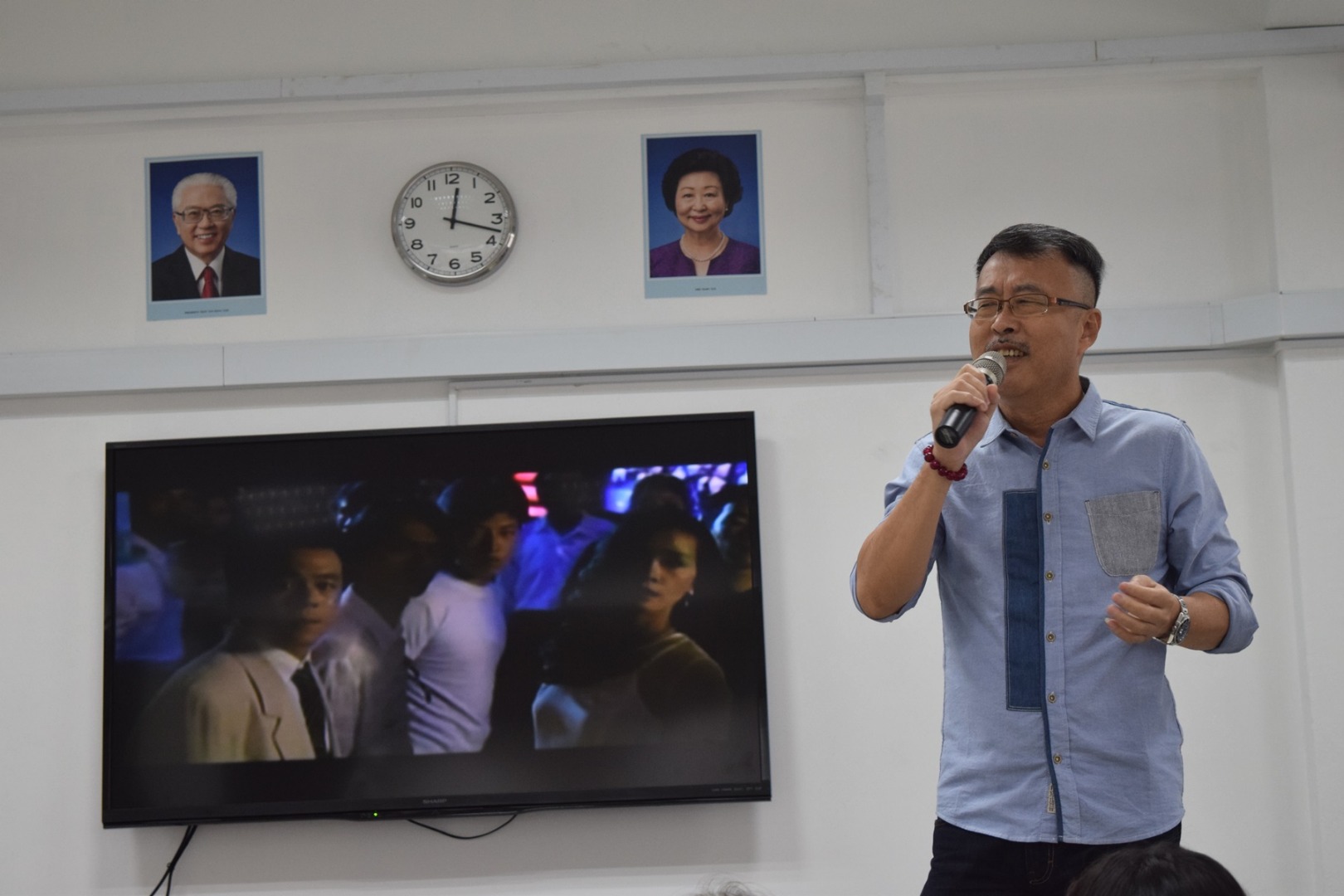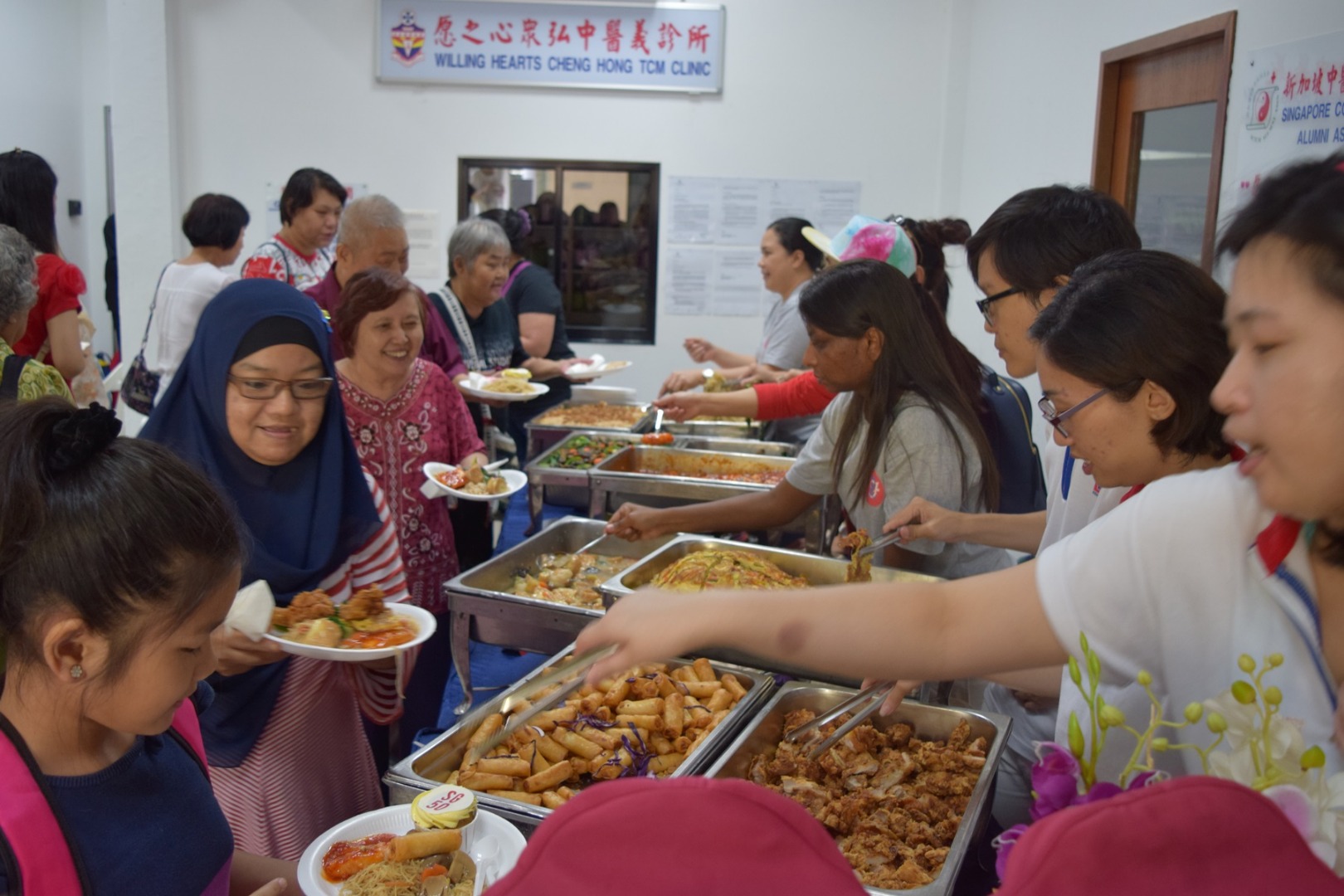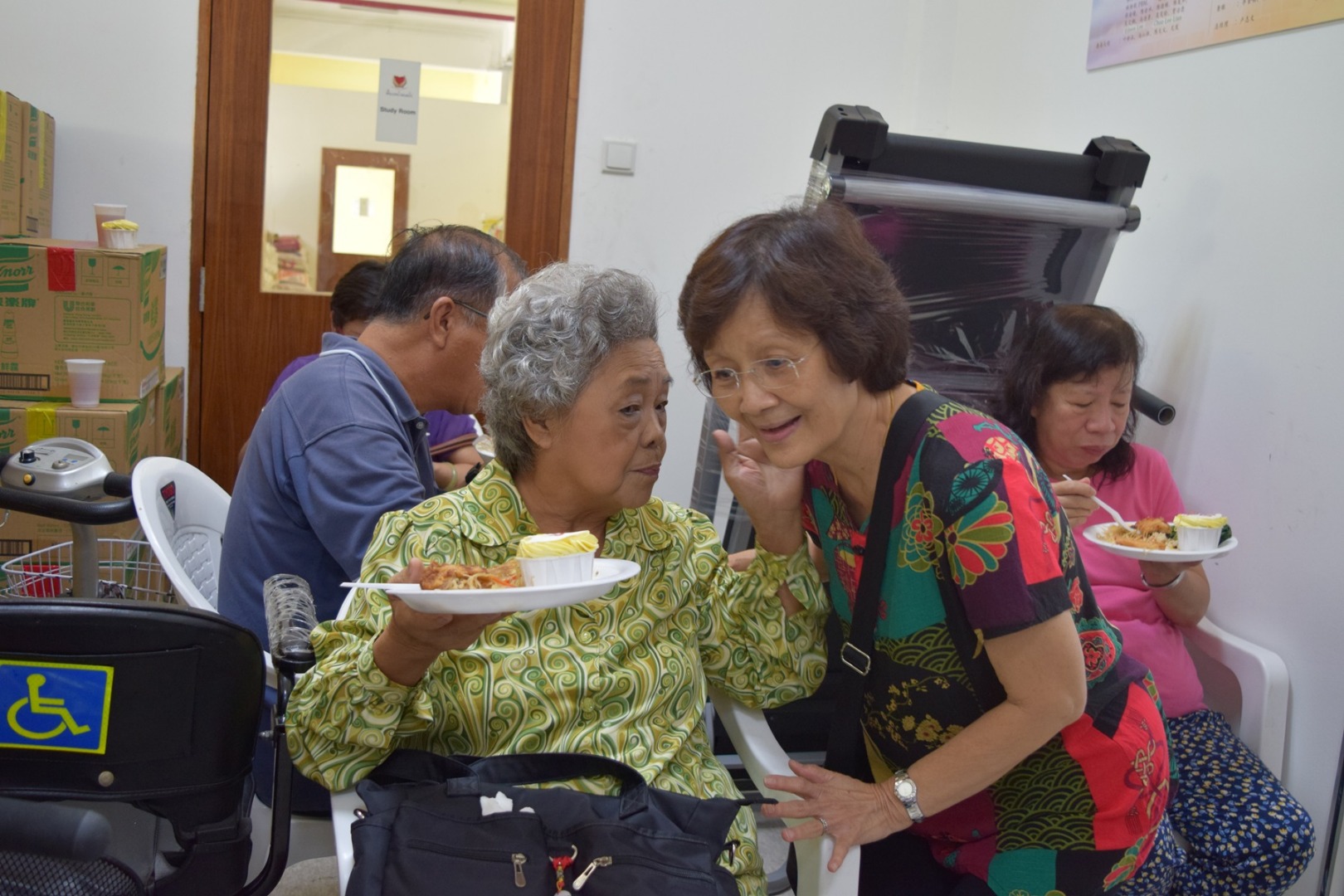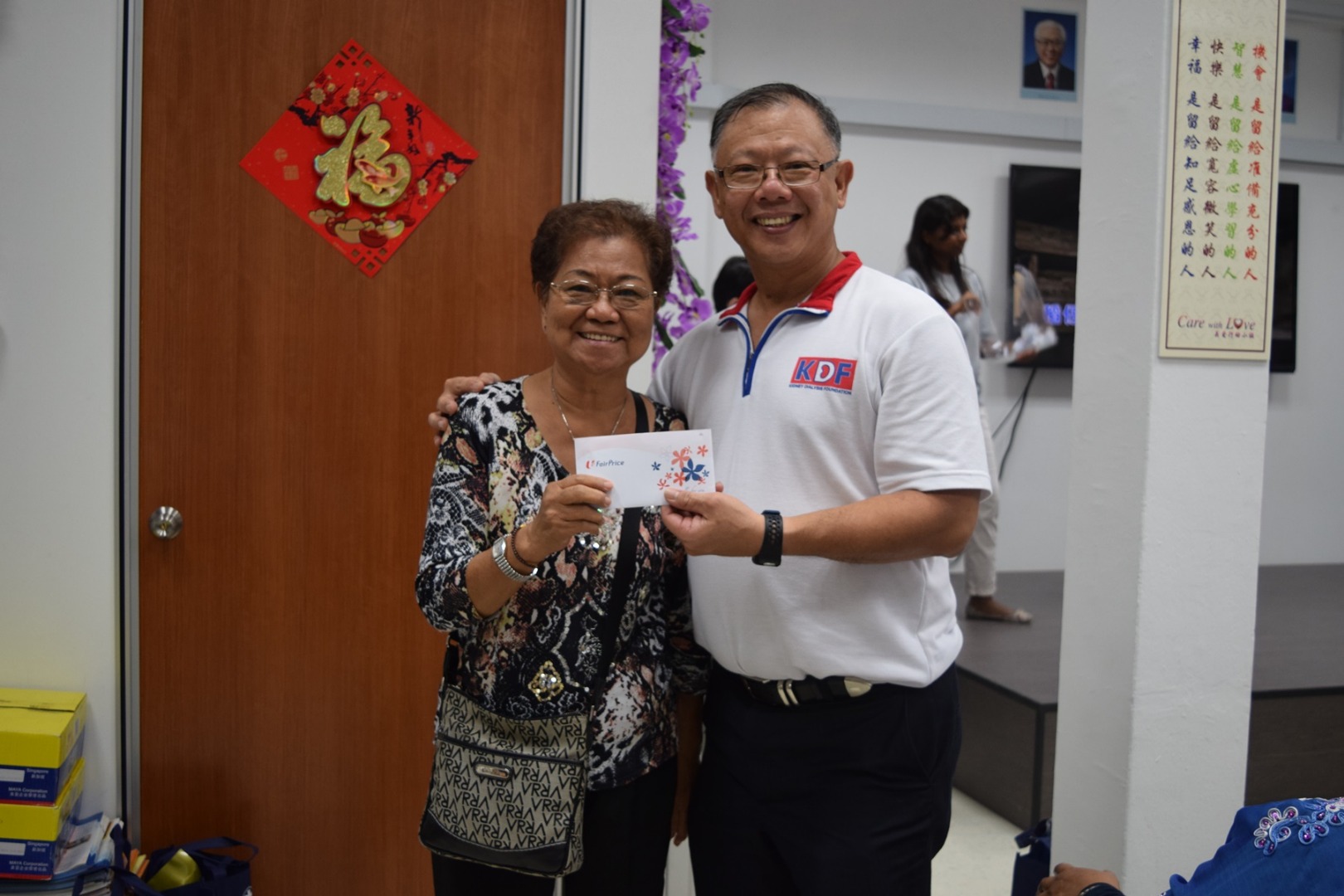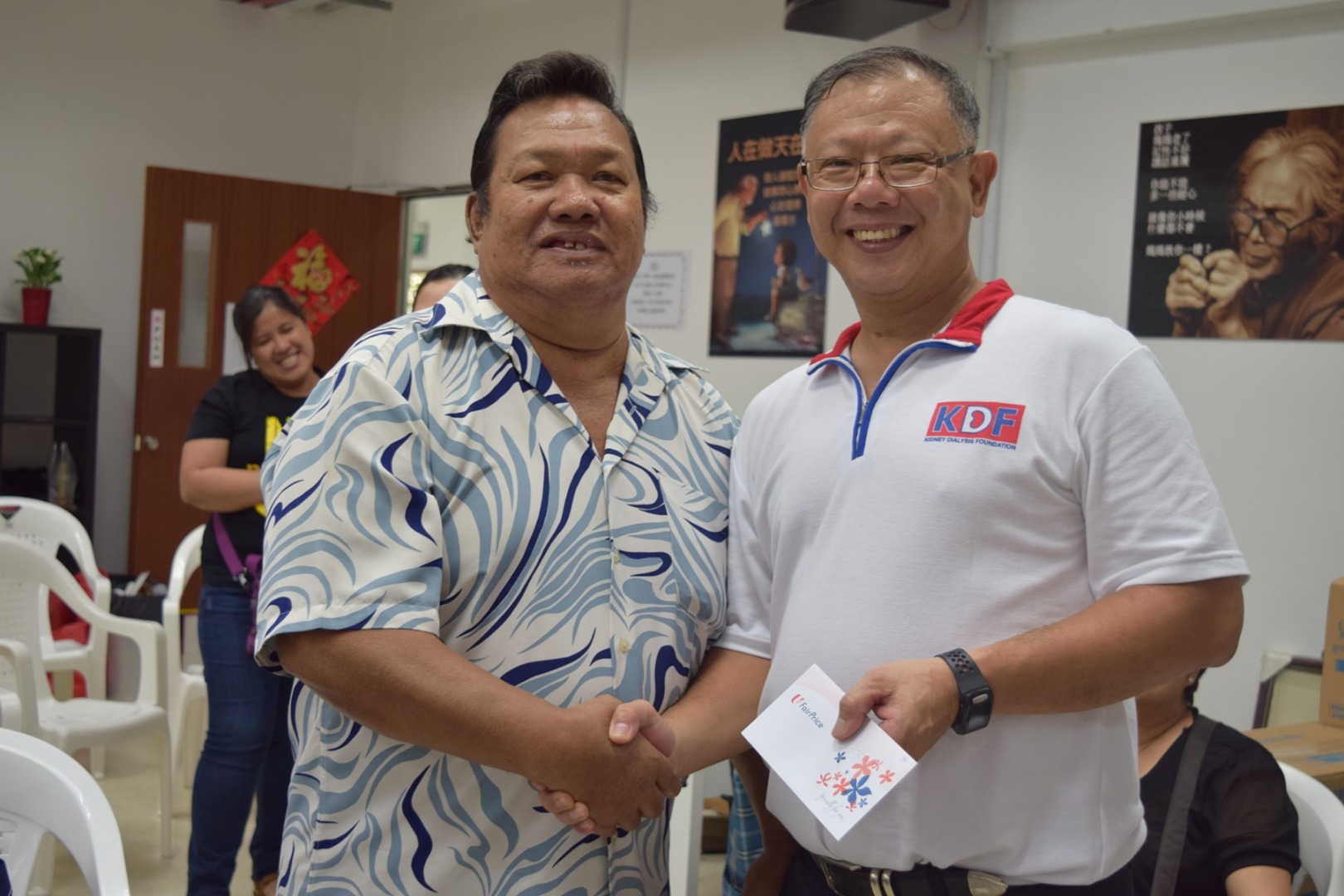 In celebration of Singapore's Golden Jubilee, staff from KDF put together a nostalgia-inducing 'SG50 Patient Party' for our patients and their caregivers on 20th September 2015, bringing together close to 100 participants from the extended KDF family.
Patients and their caregivers were treated to an extensive line-up of programmes, including traditional Chinese opera, Malay dance, roving magicians, song performances of classic oldies, and a special guest appearance from veteran local artistes – Ye Shi Pin and Lin You Fa, who enlivened the crowd with their song performances.
In the true spirit of SG50, we also looked back at the various developments and changes in Singapore over this half a century, followed by a symbolic cake-cutting ceremony. Five 'Most Compliant Patient Awards' were also presented to recognise our patients' efforts in taking exceptional care of their health over the past year.
But the crowd-pleaserwas none other than the lucky draw and goodie-bag – filled to the brim with items generously contributed by various sponsors. From the bottom of our hearts, KDF would like to extend our most sincere gratitude to all the performers and volunteers for the event, as well as our sponsors who made the event so memorable and enjoyable for our patients. Till the next time!