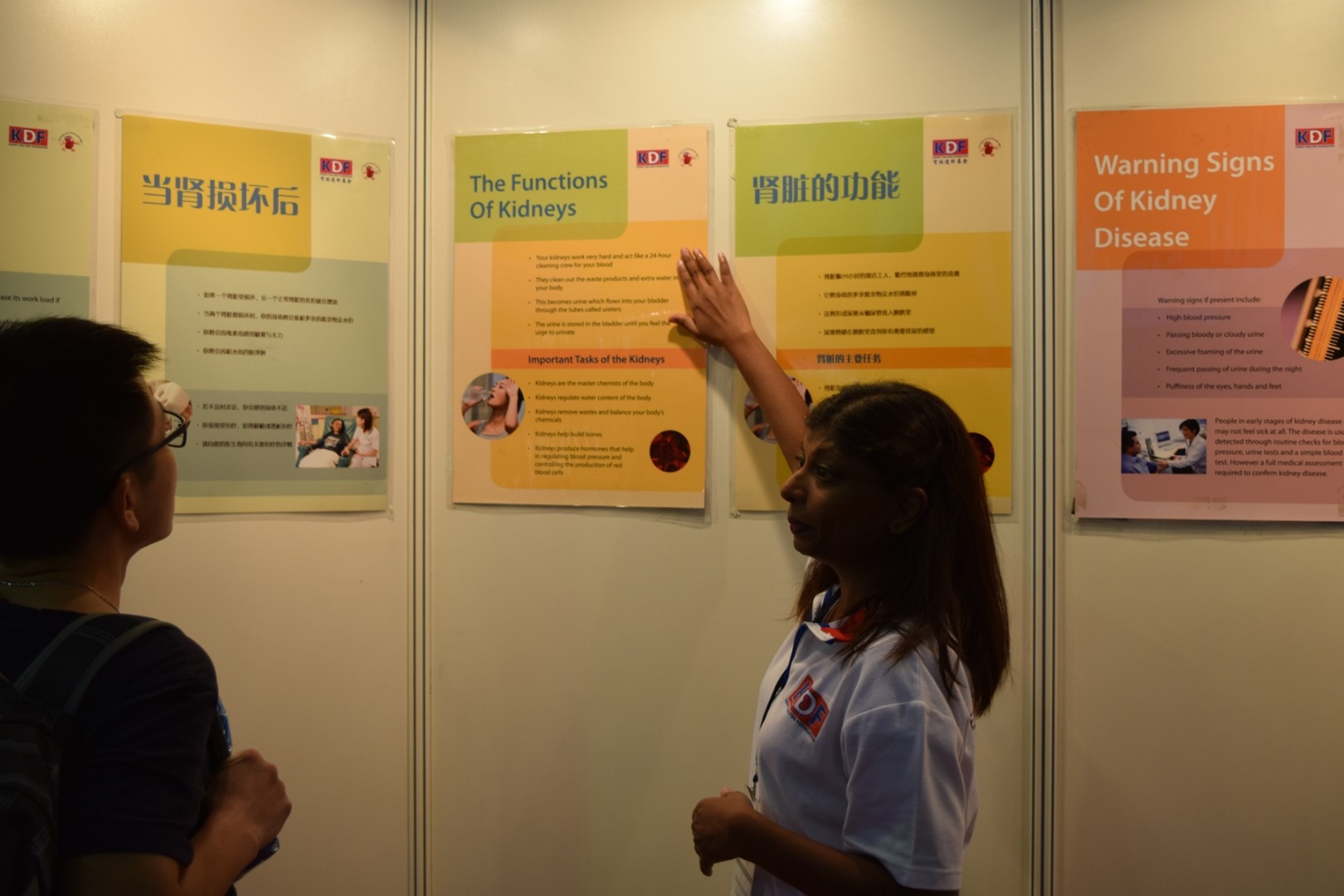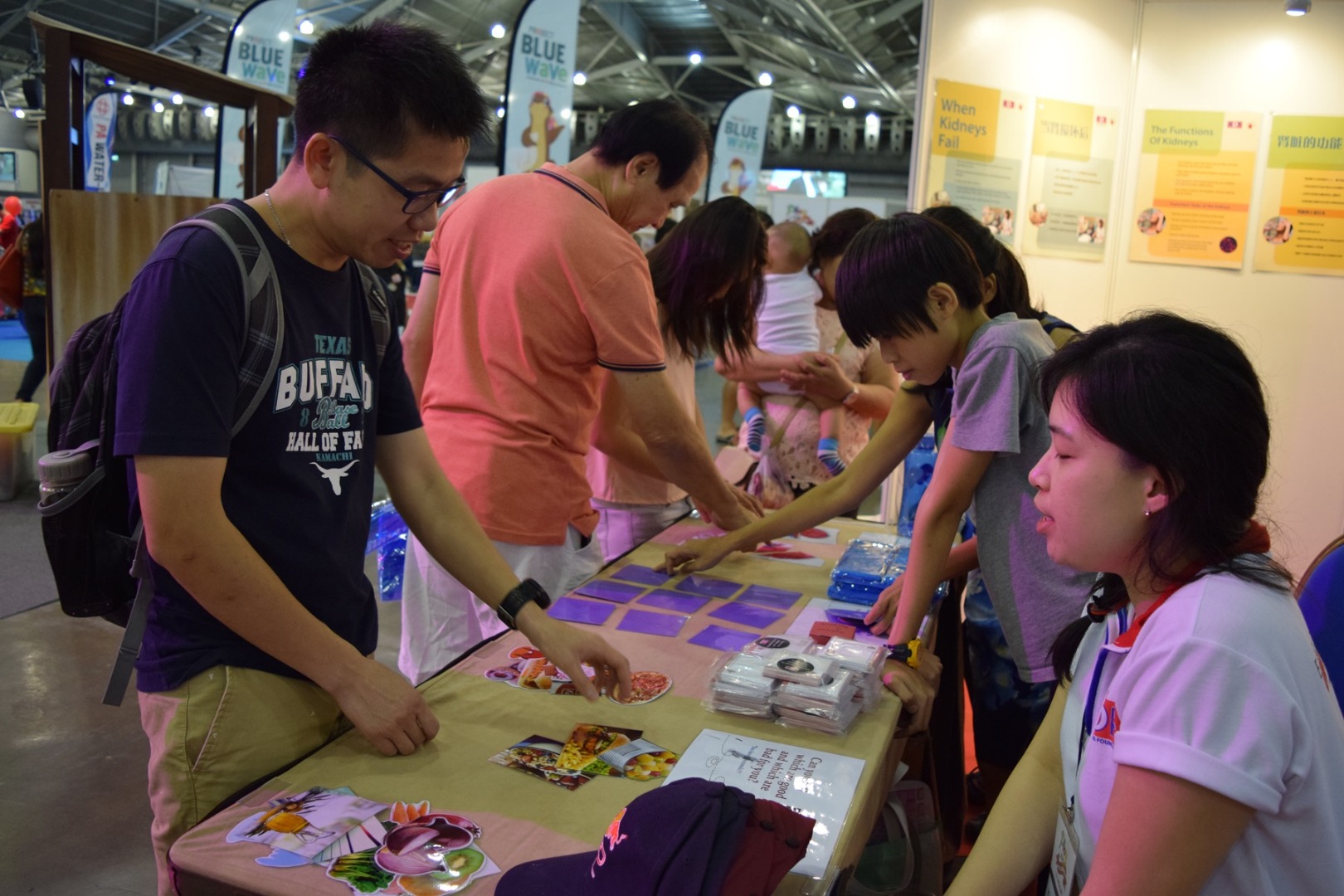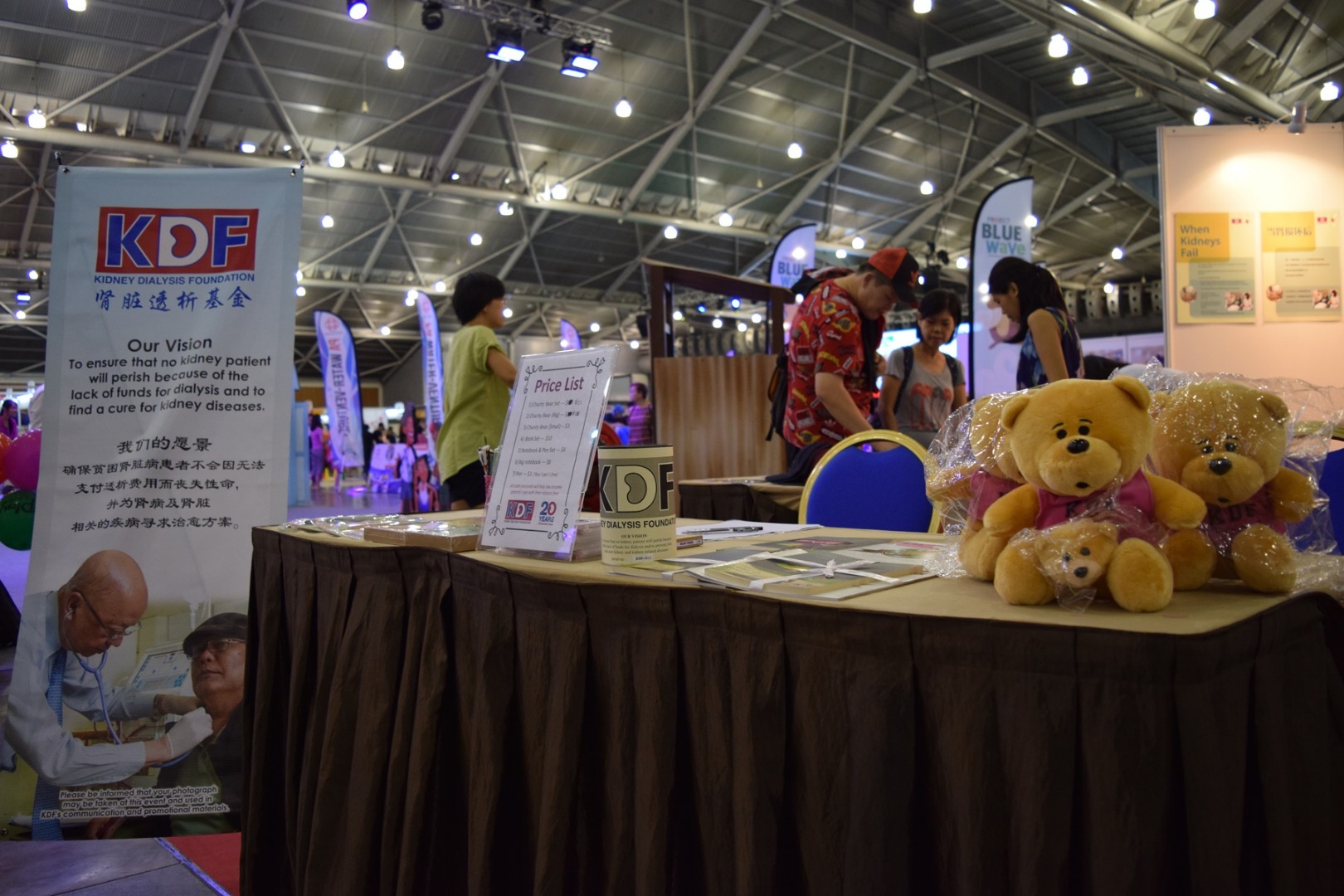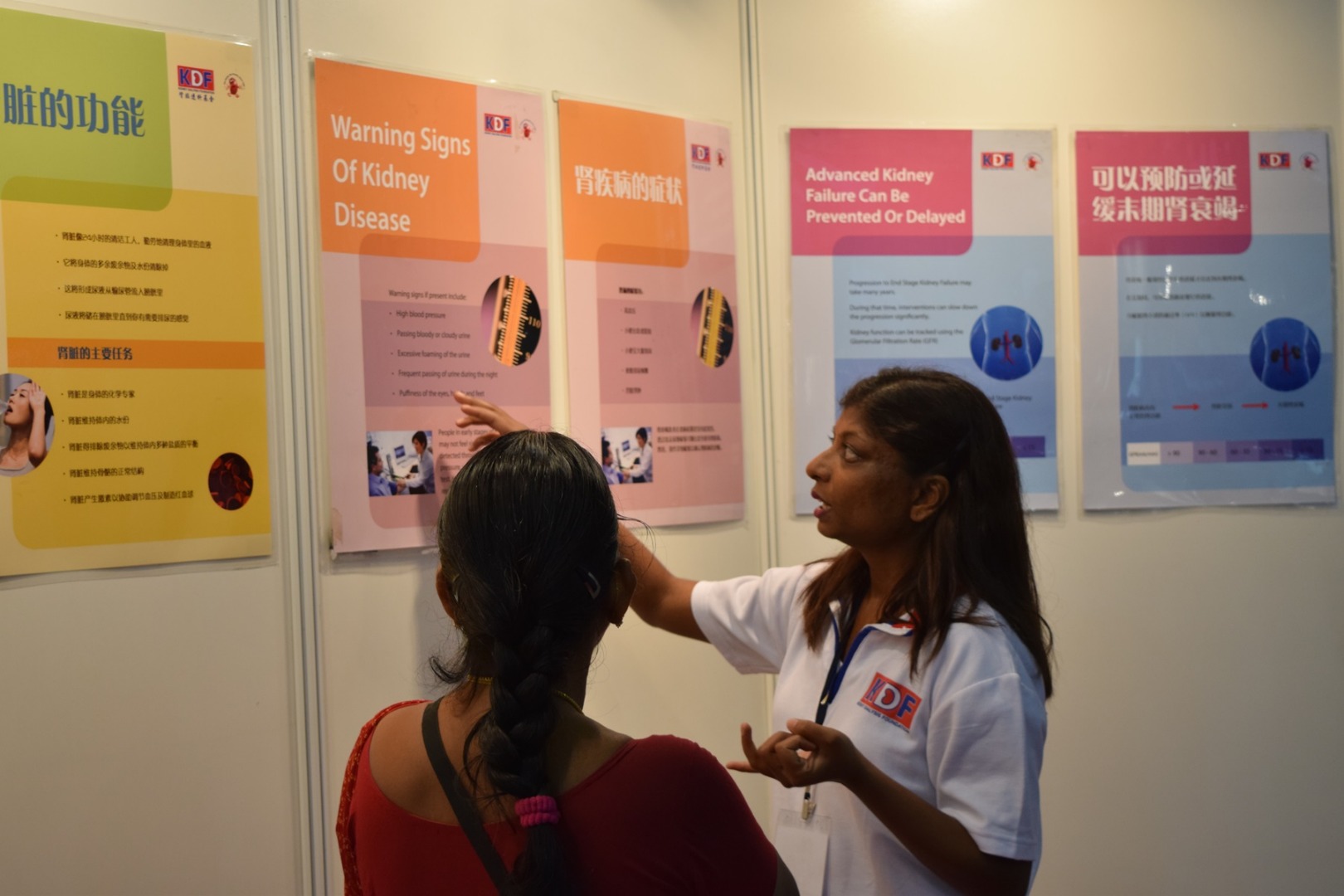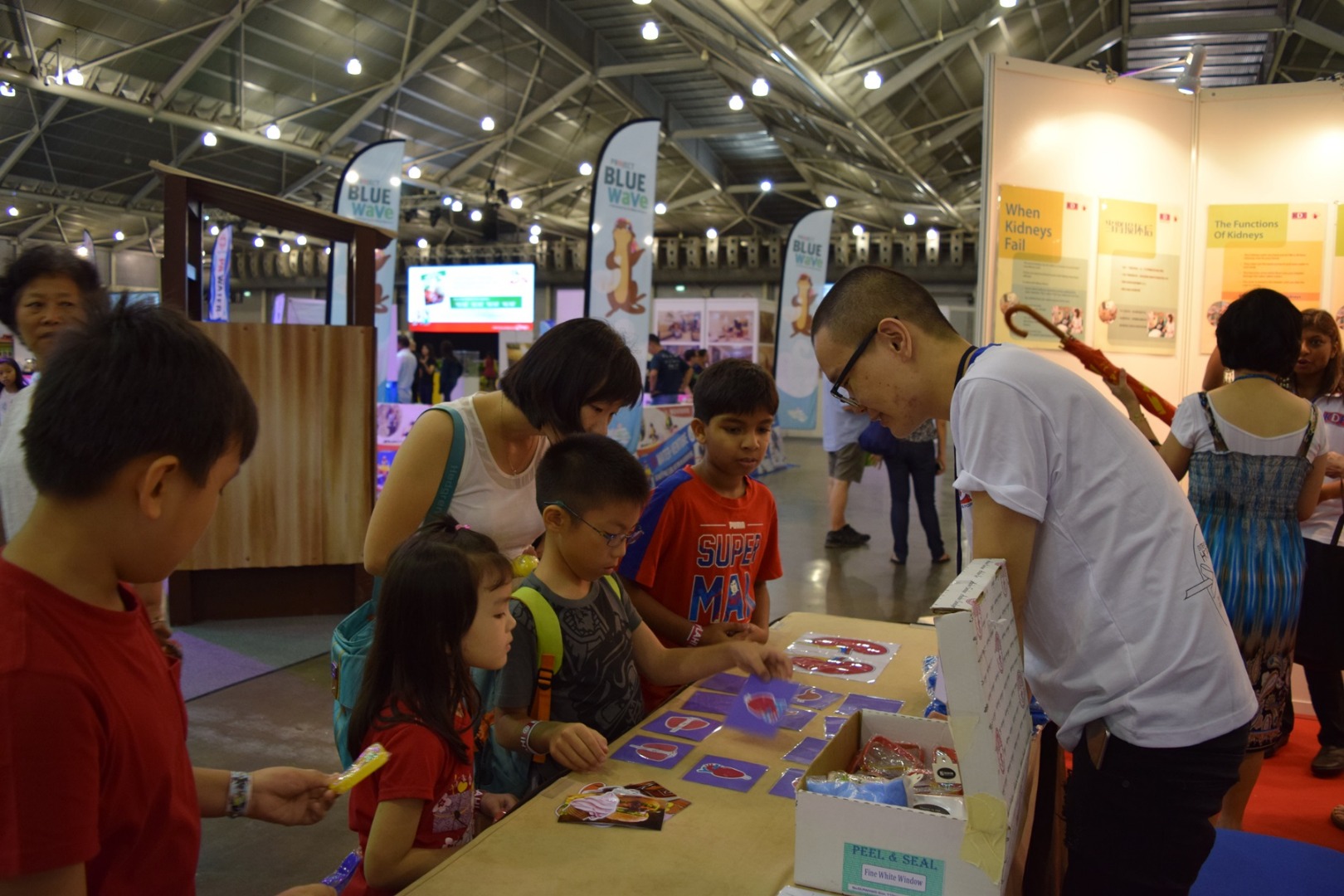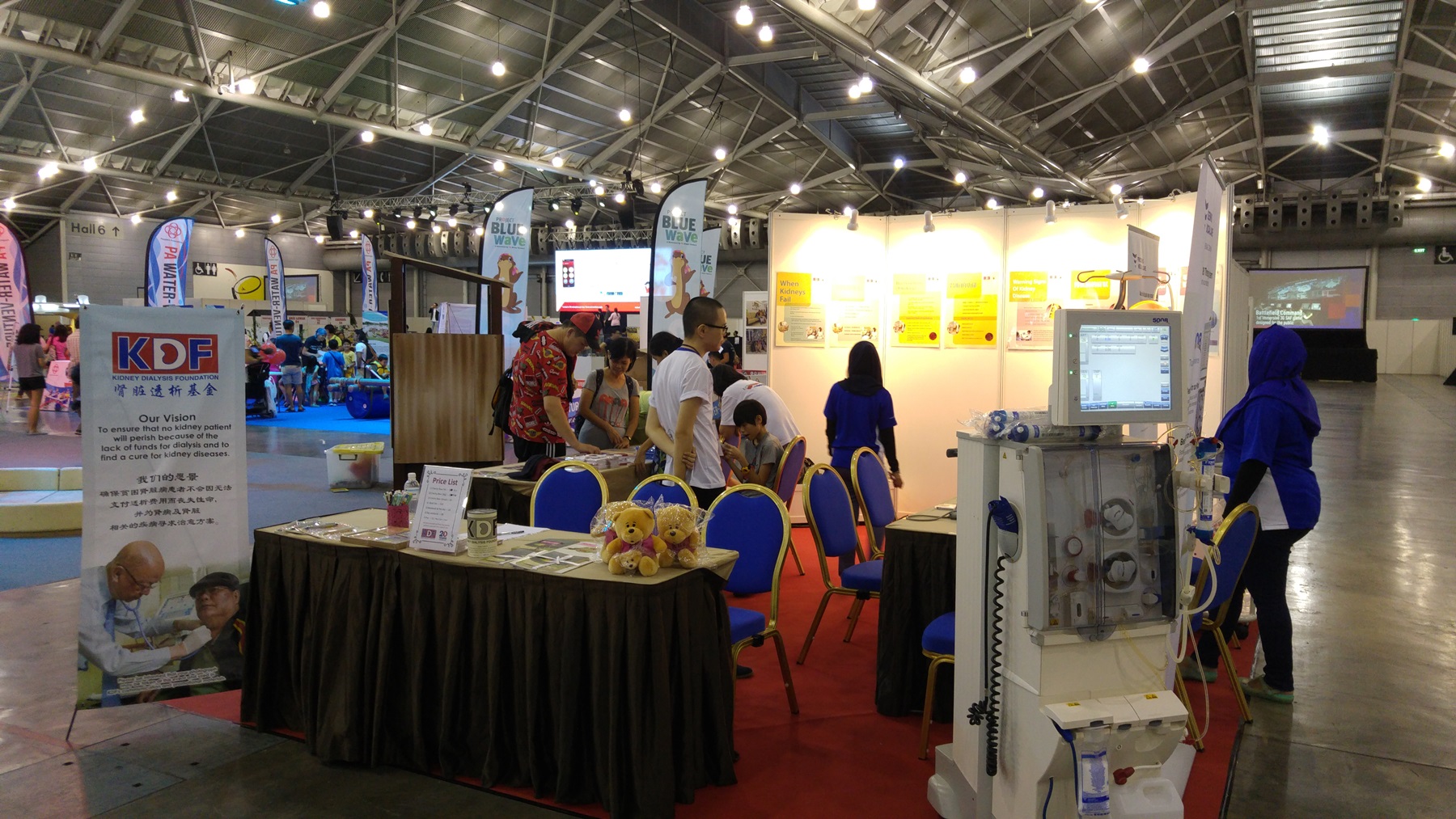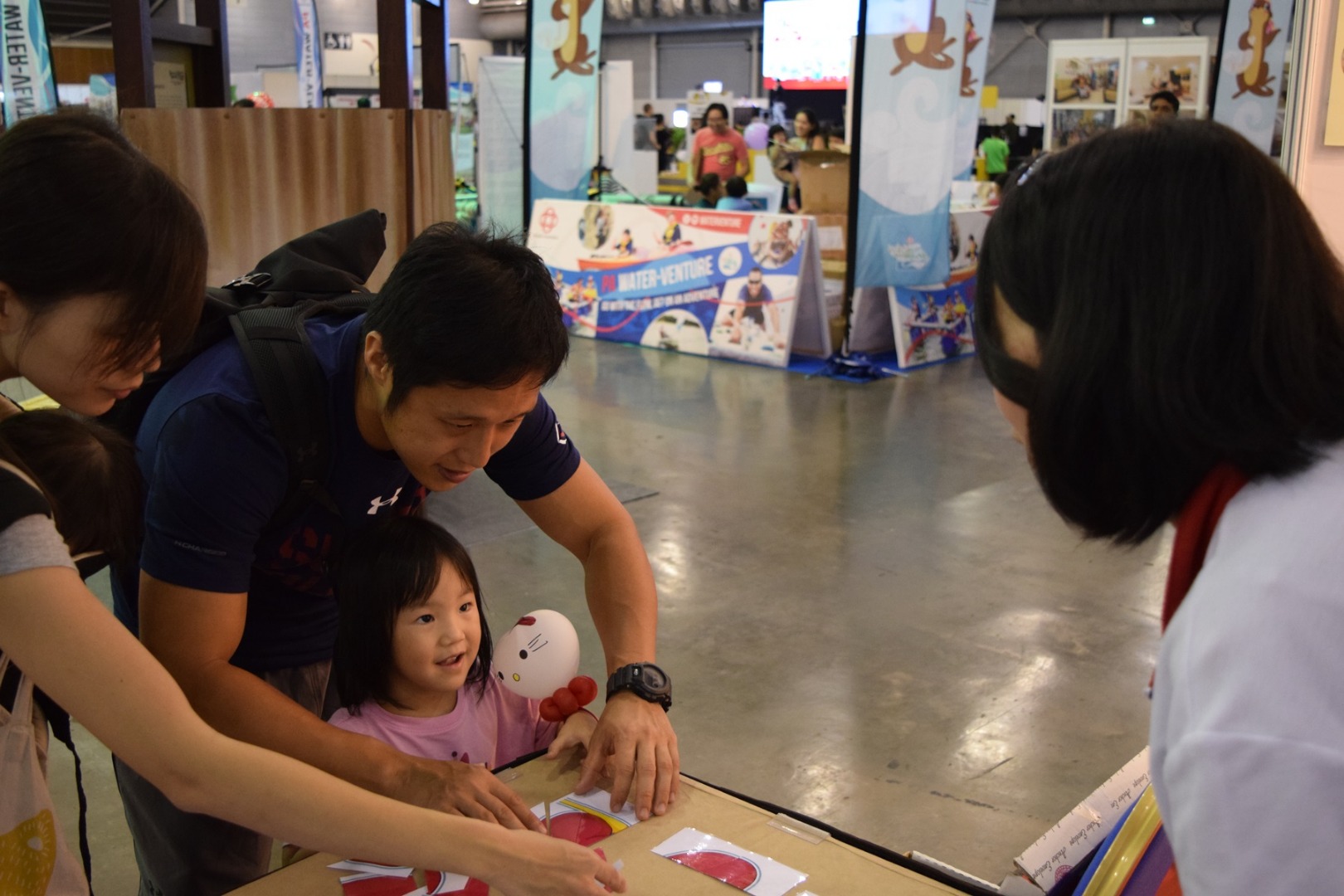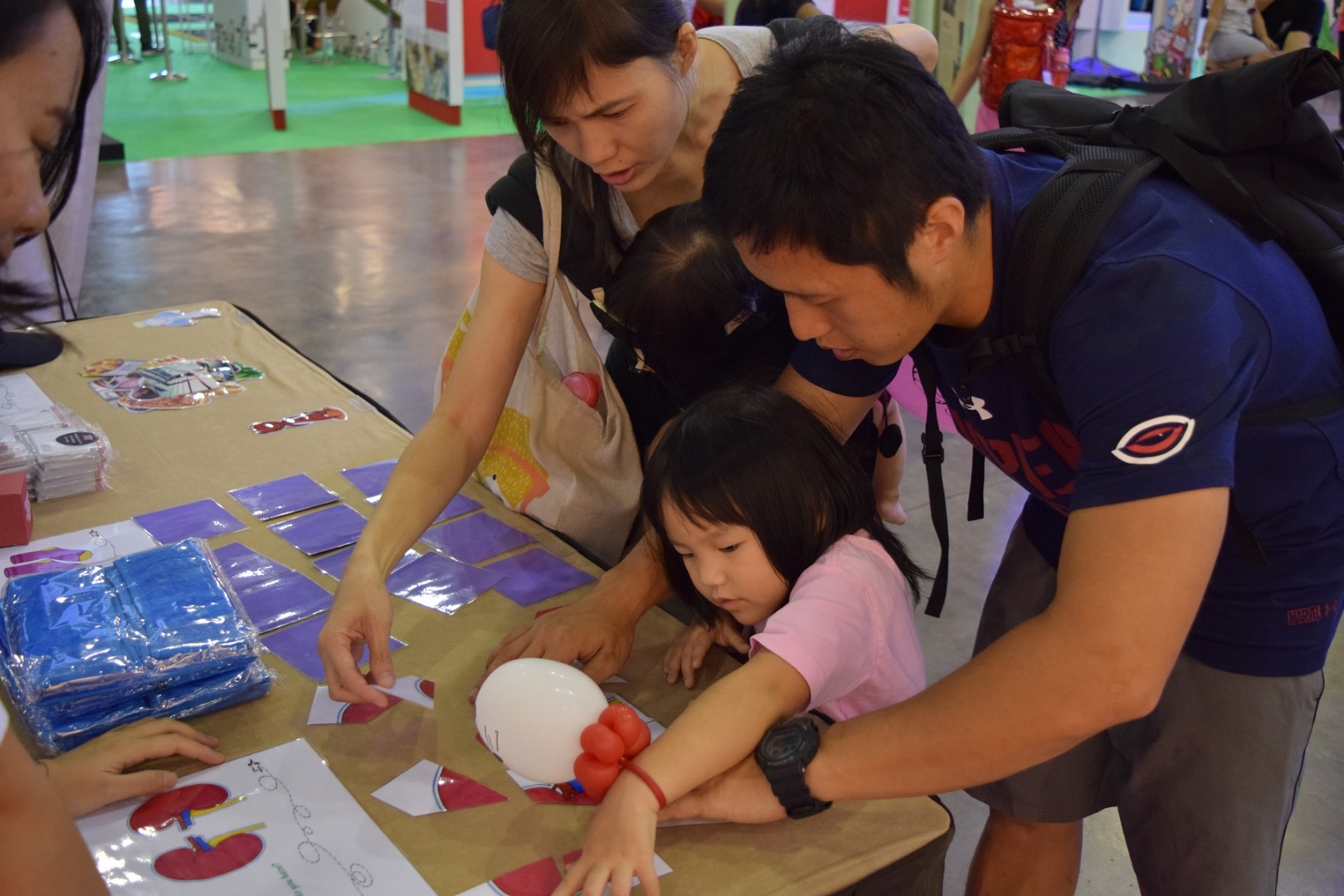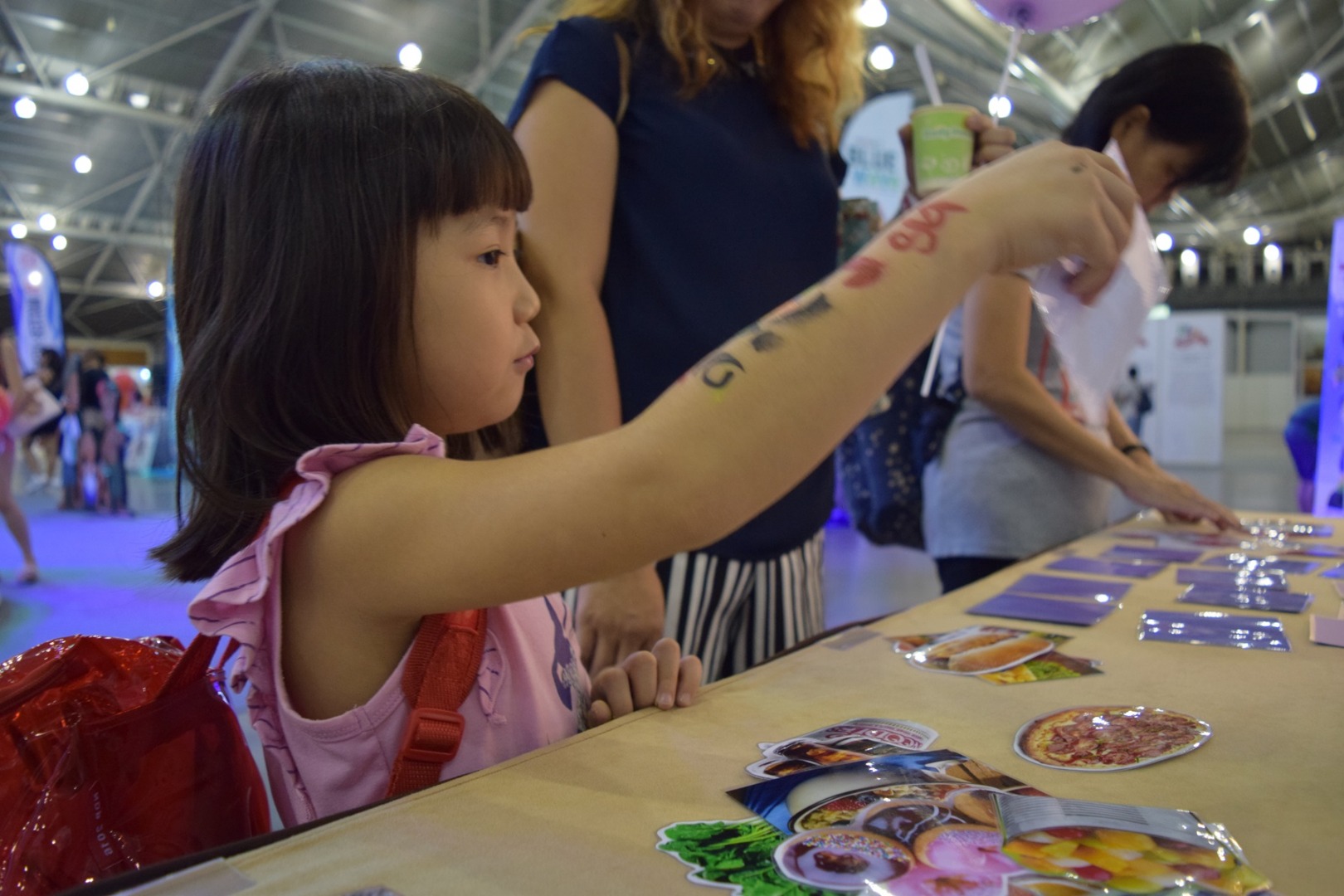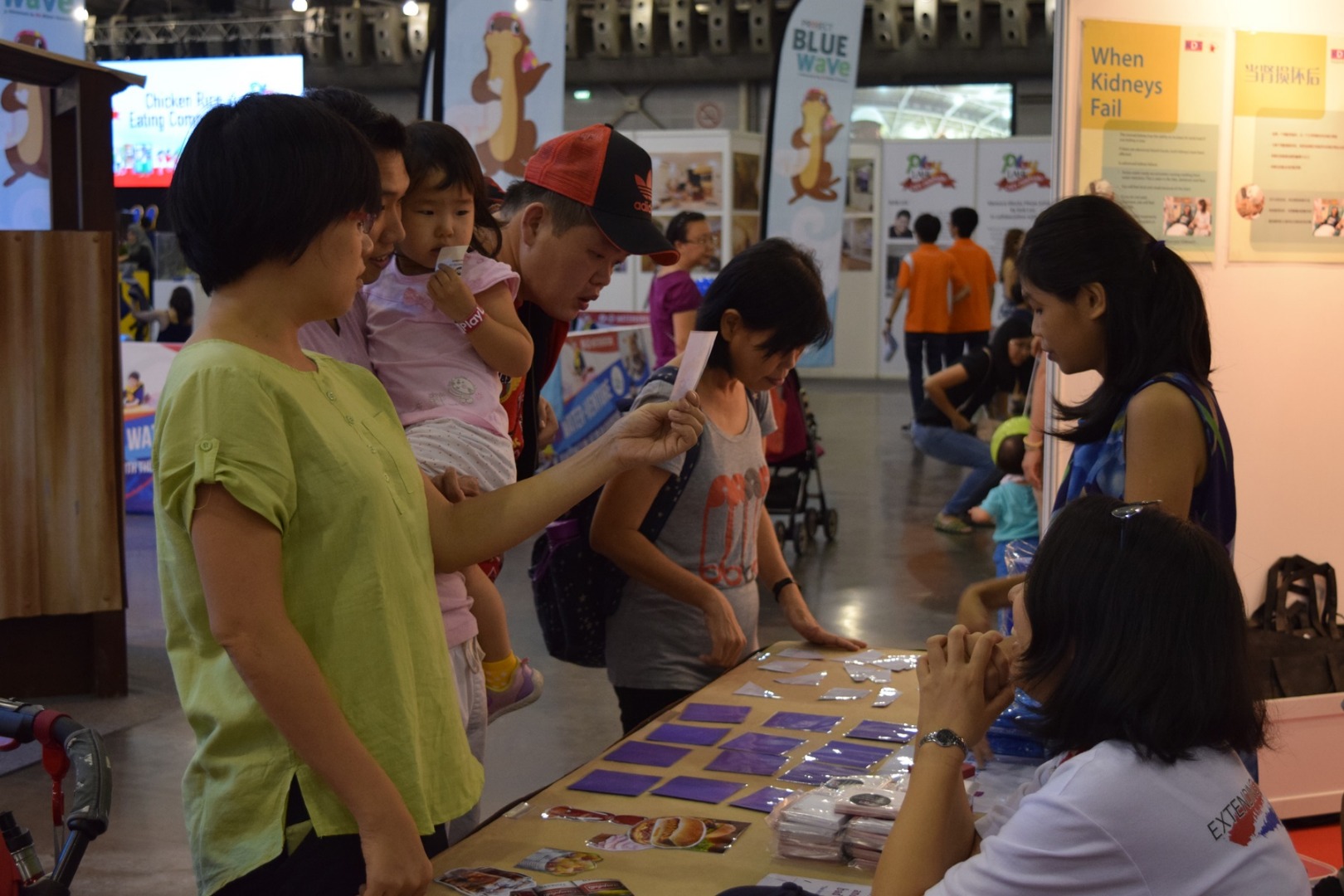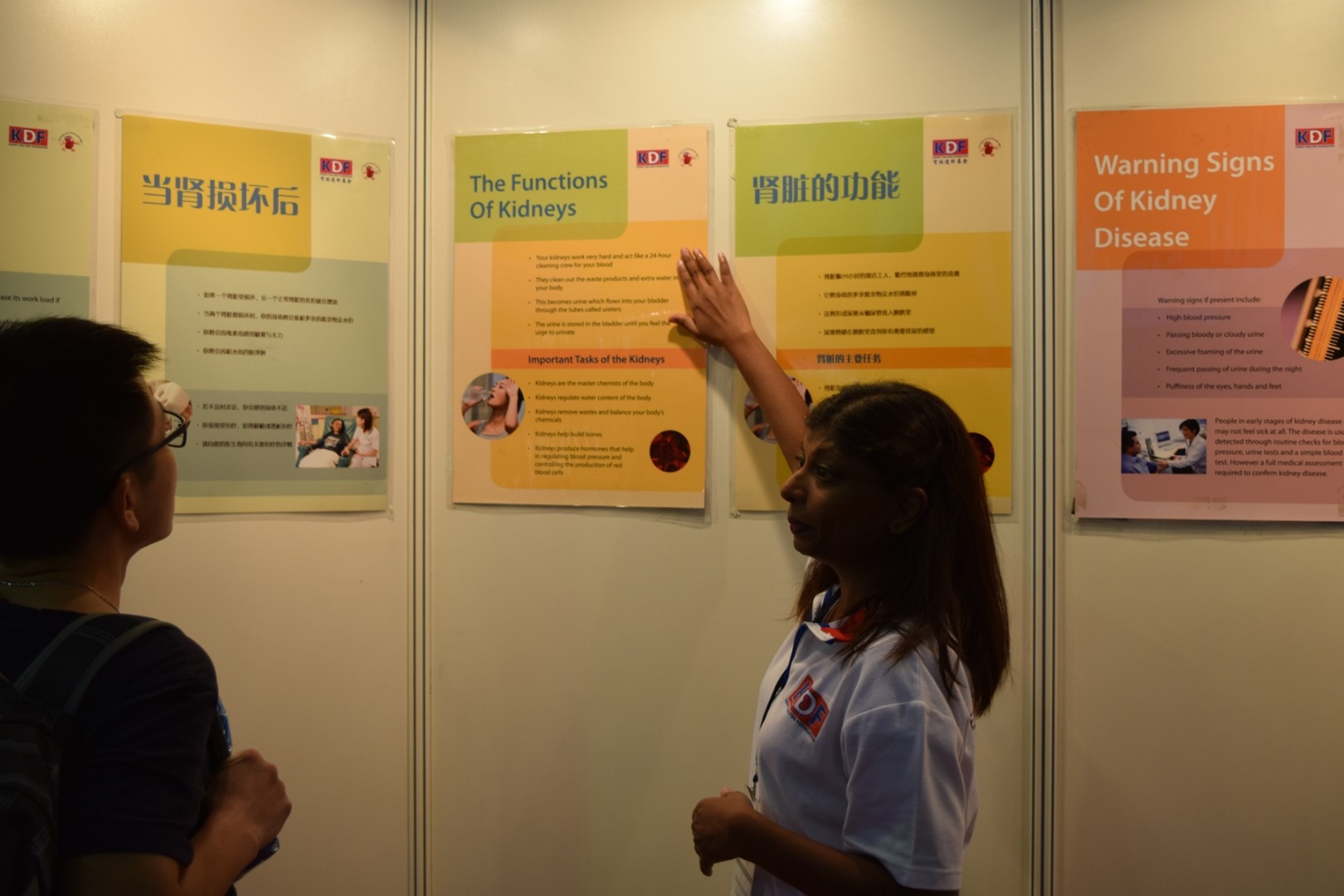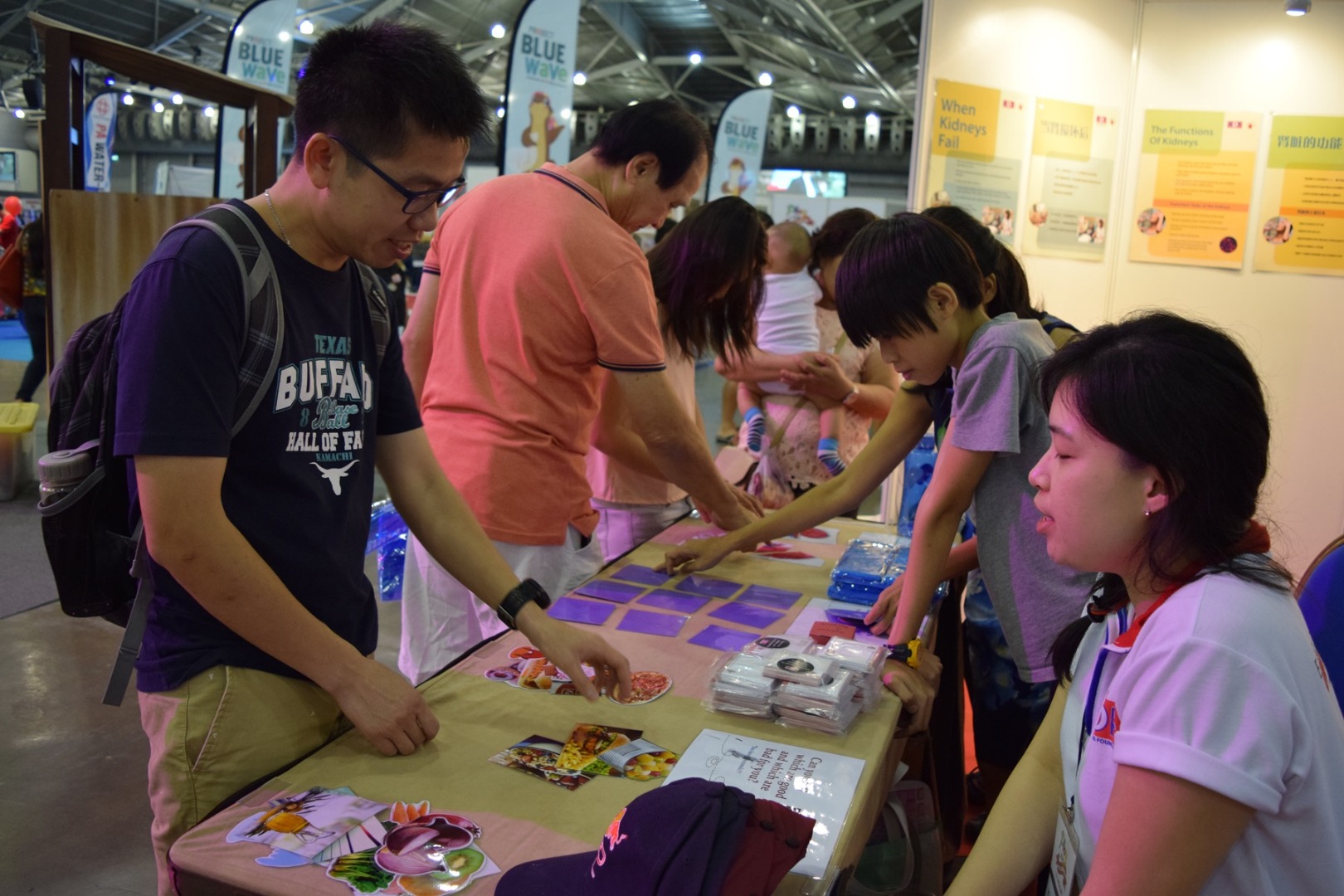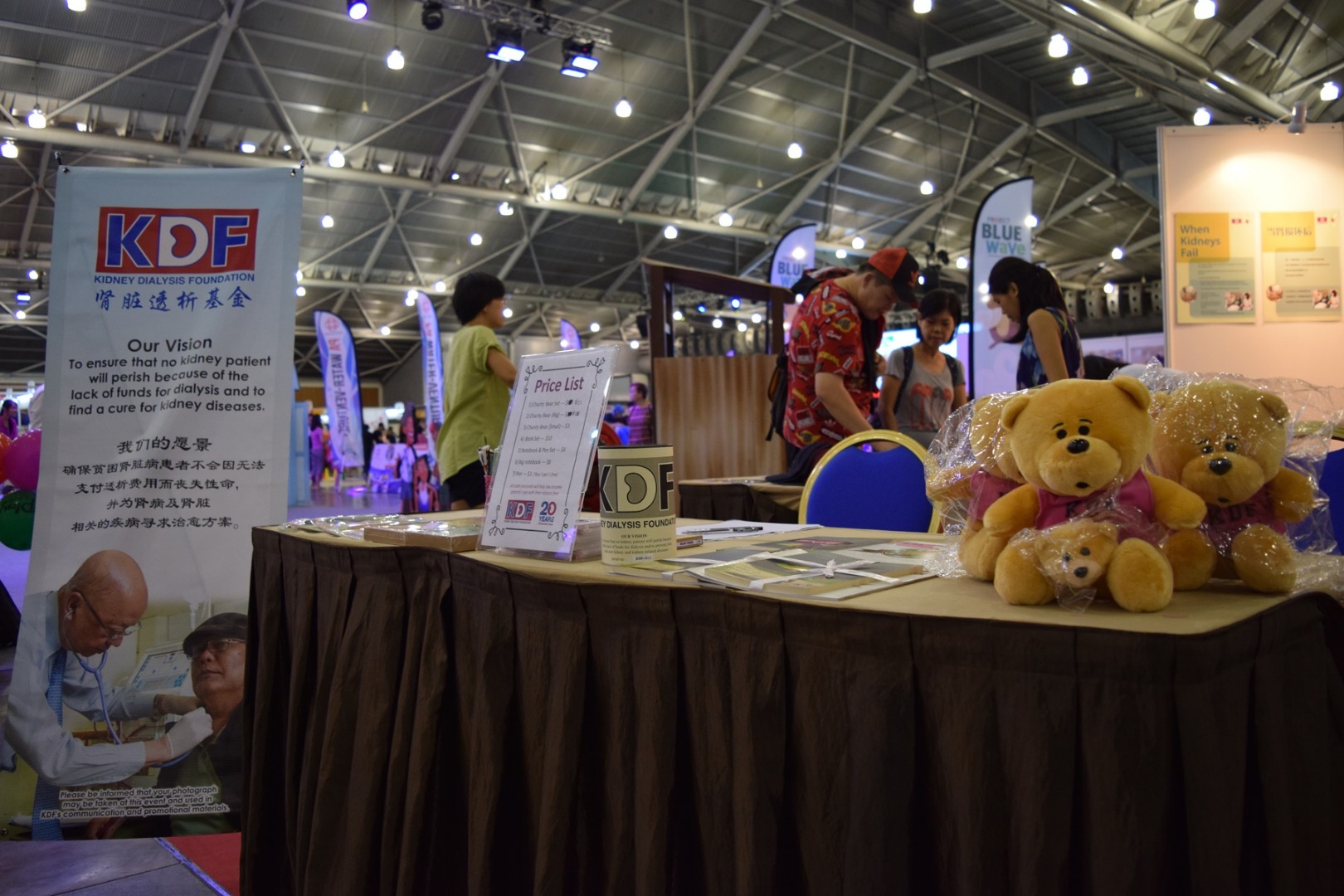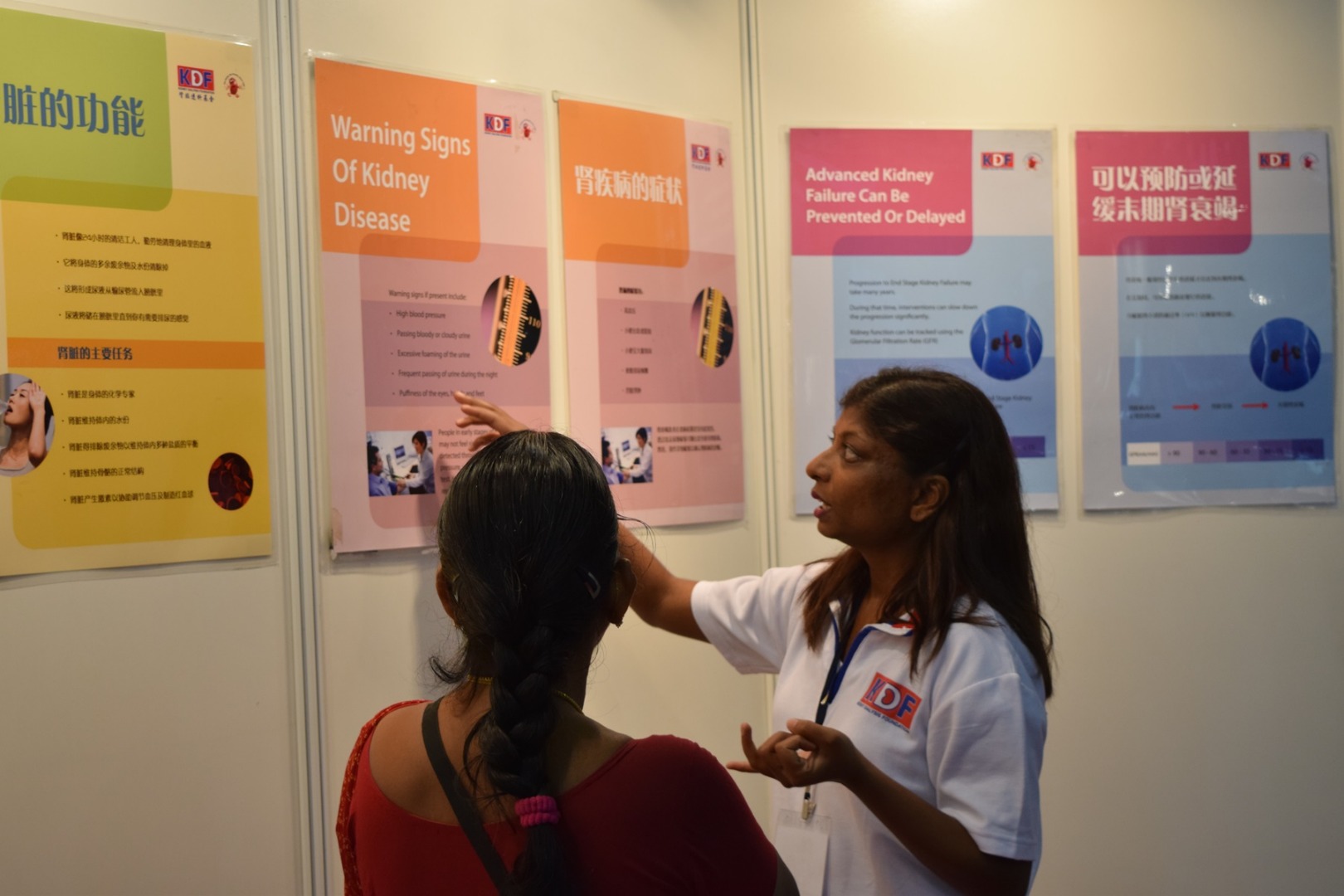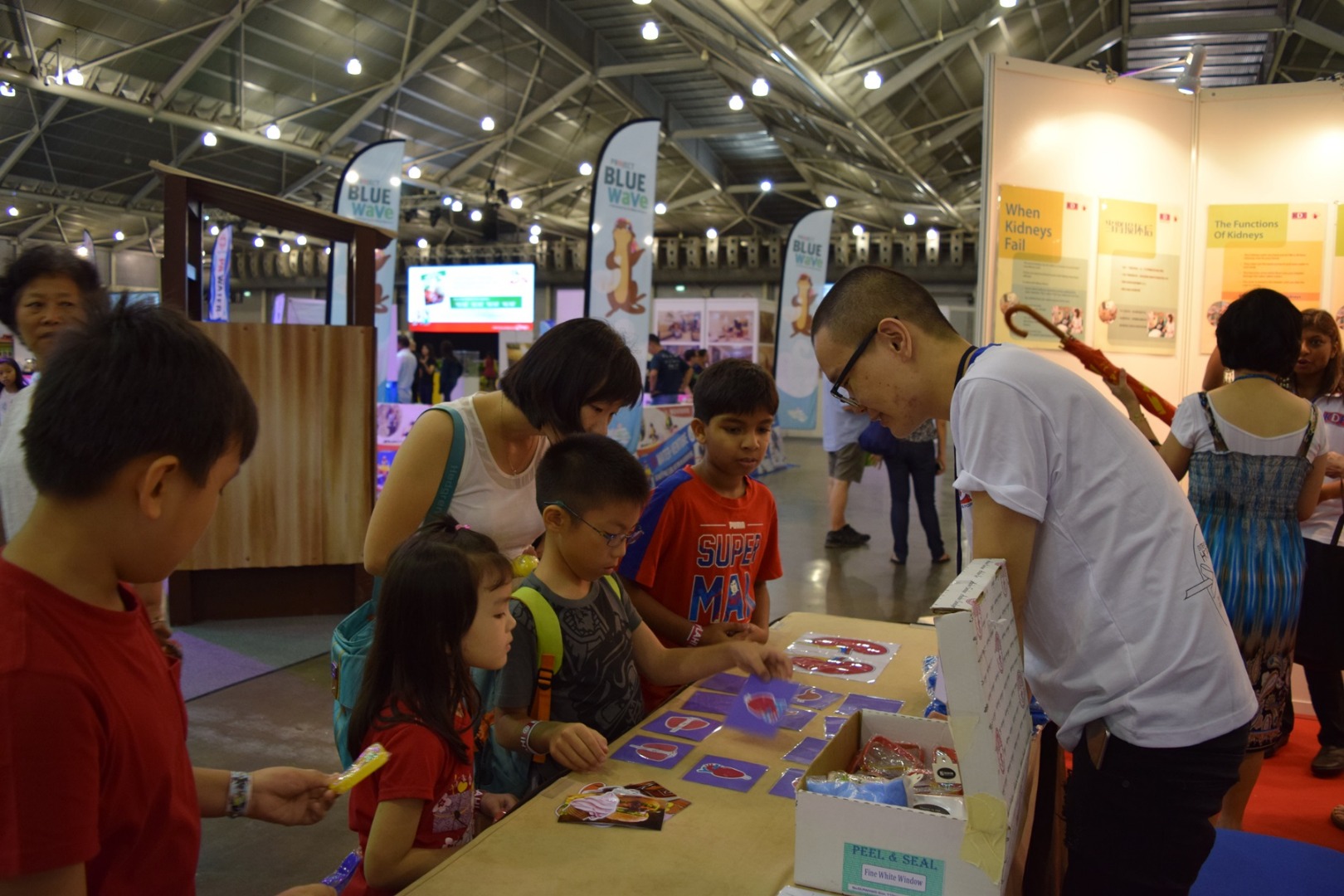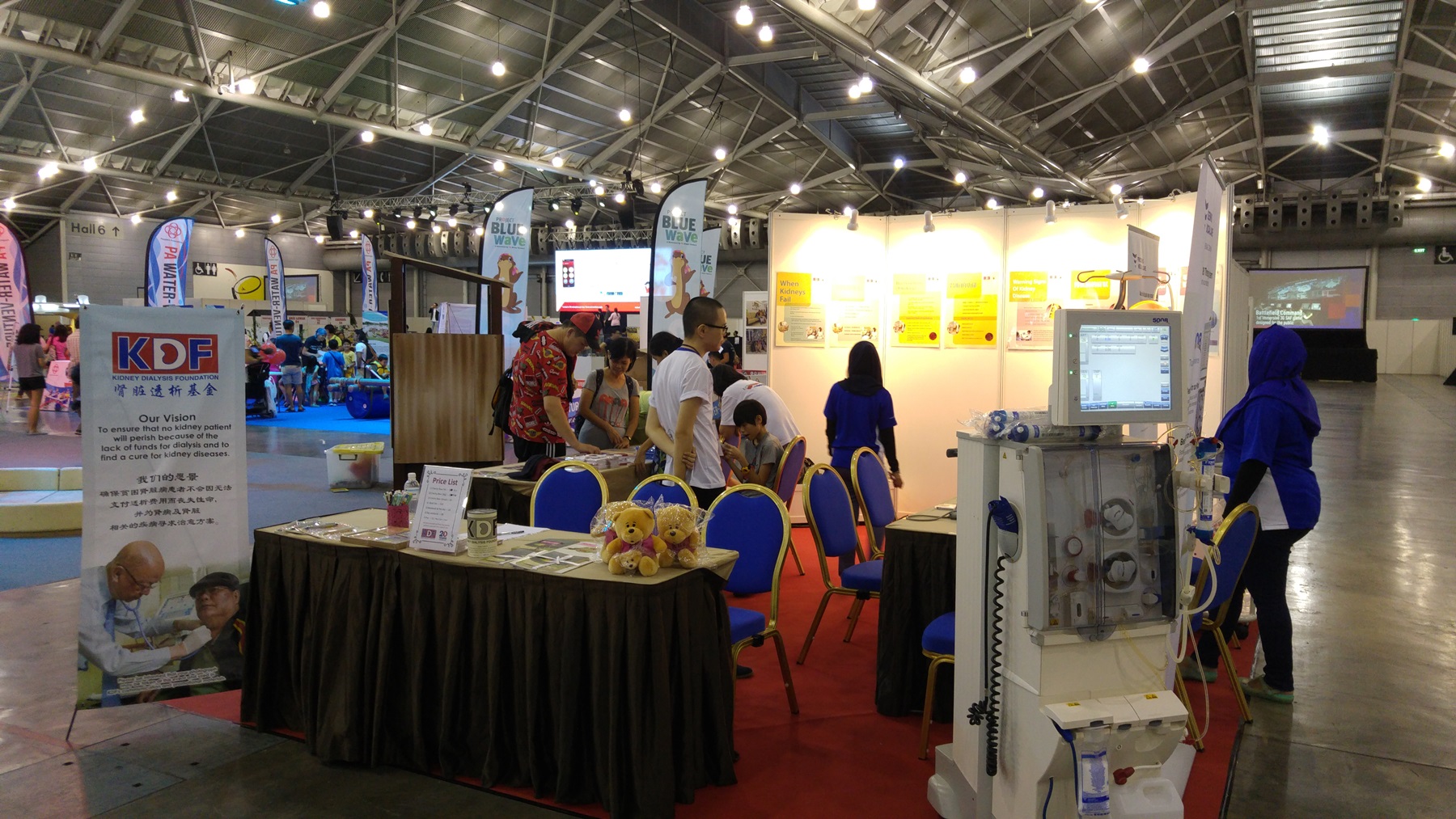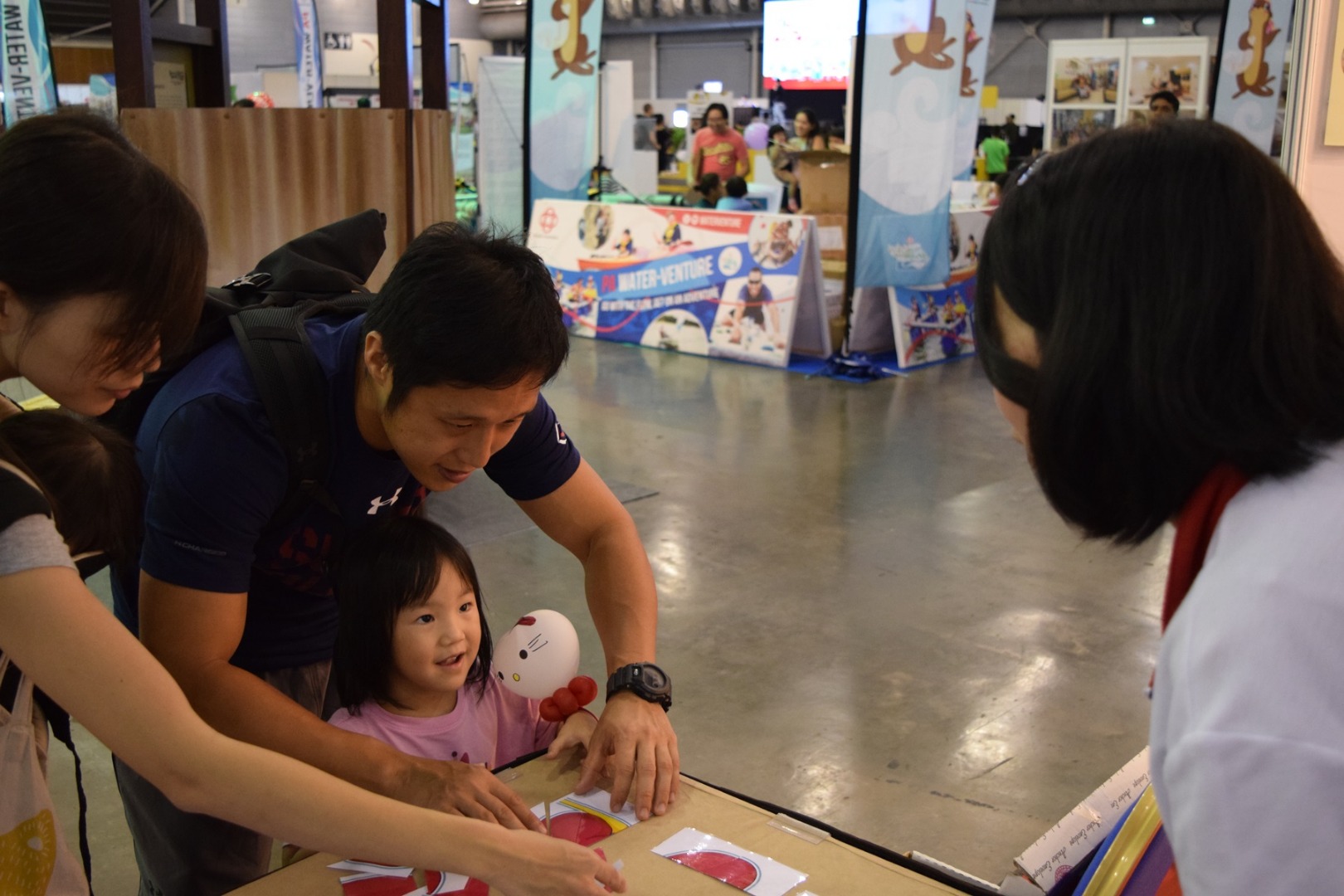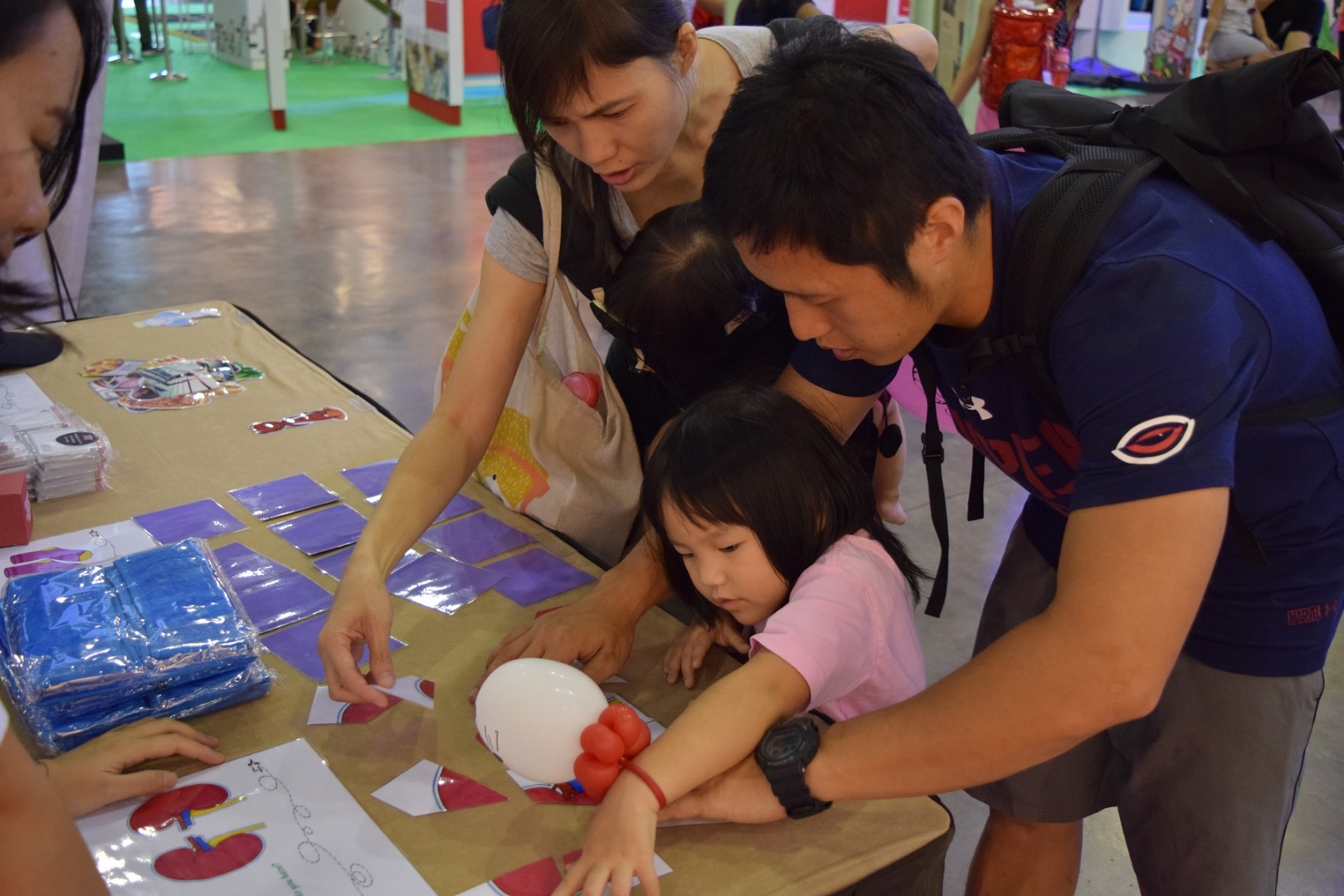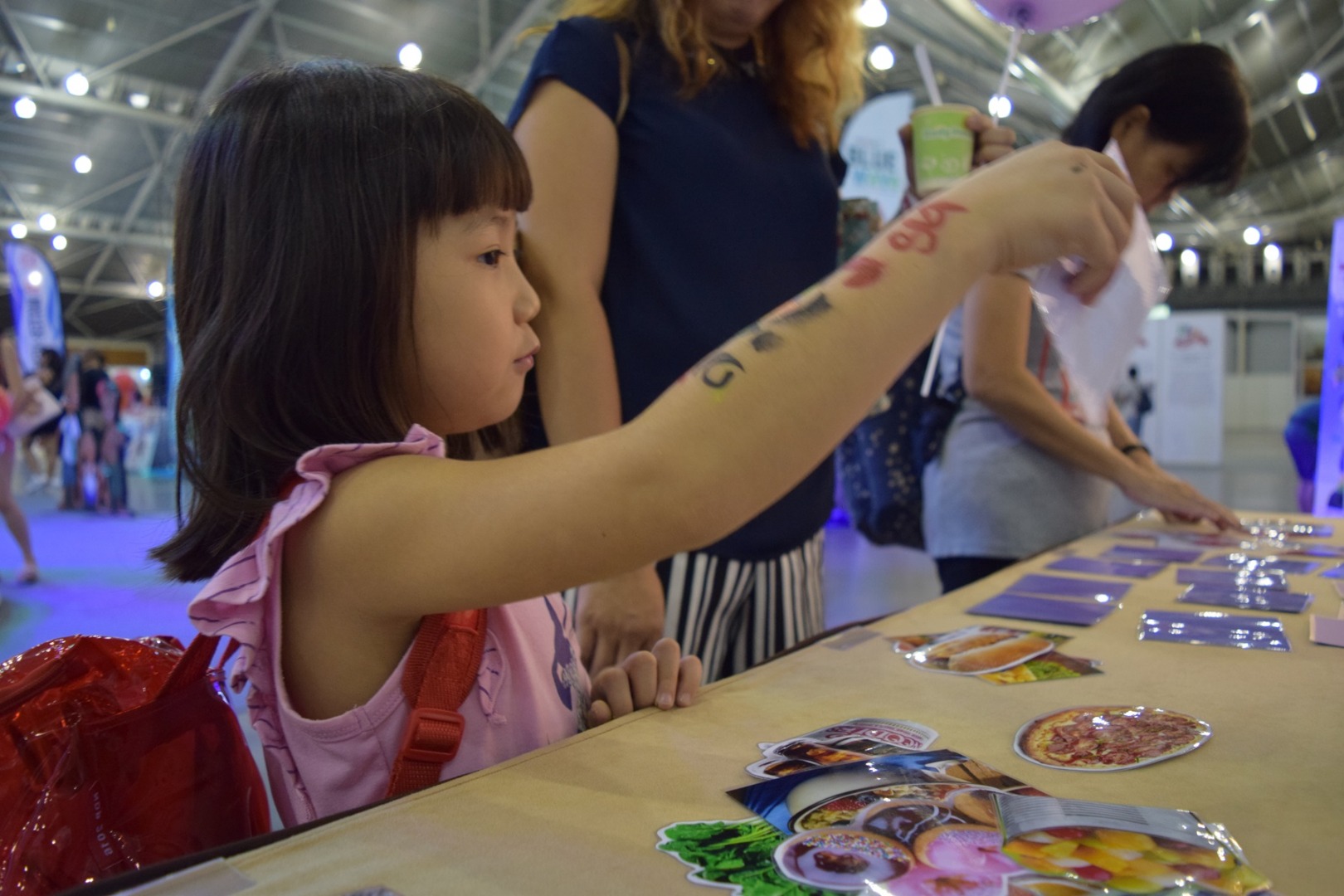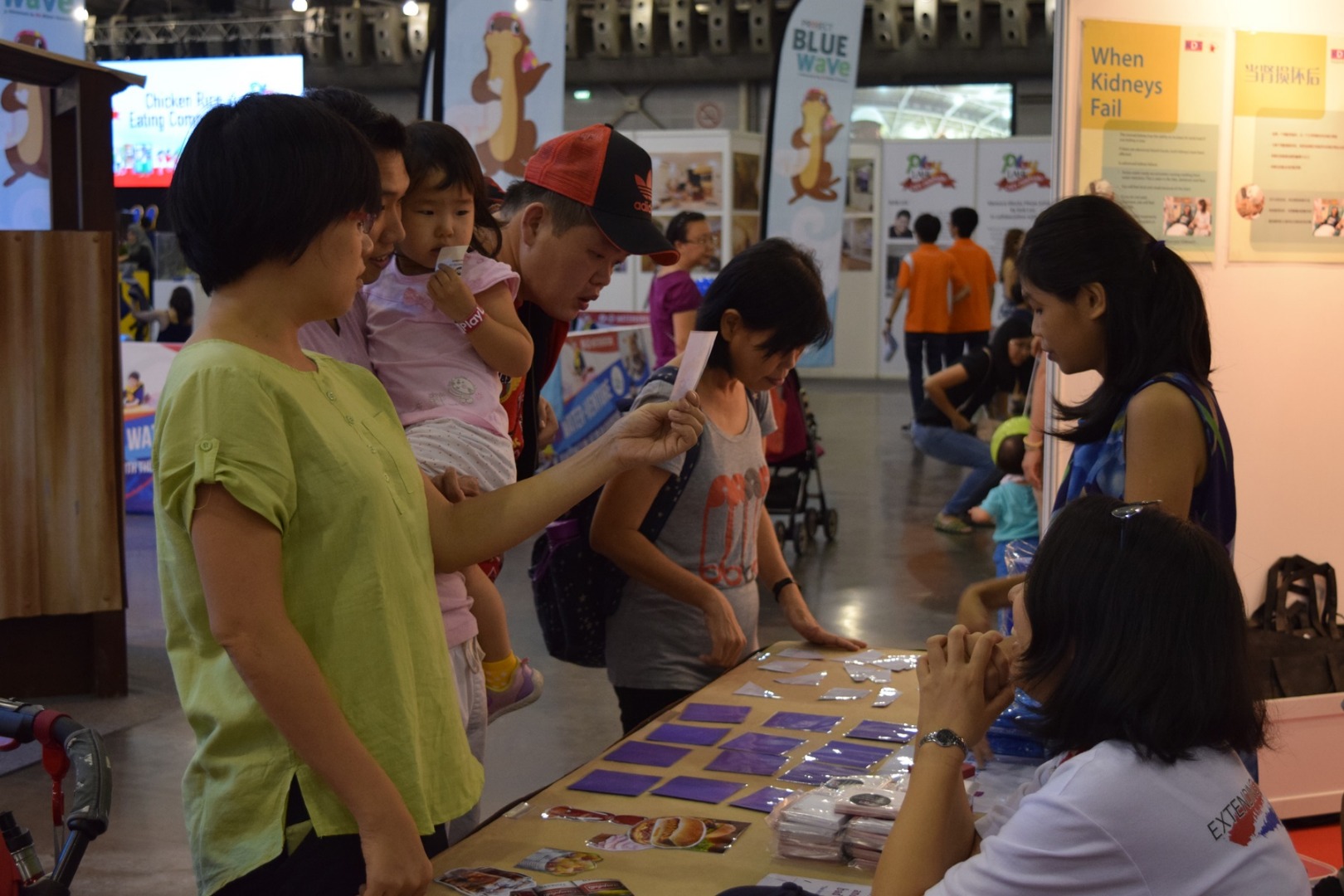 Over the National Day weekend, KDF was privileged to be invited as one of the programme partners at the PlayLah! Carnival 2016 which was held at the Singapore Expo from 5 to 9 August 2016.
Participants who attended the carnival were treated to a host of activities targeted at all age groups. With our panels of posters and a display of actual dialysis machines, the KDF booth successfully attracted curious crowds who wanted to find out more about dialysis and kidney-related information.
Our medical partner, Fresenius Medical Care, supported our education outreach initiative by offering blood pressure checks to visitors toour booth for free.