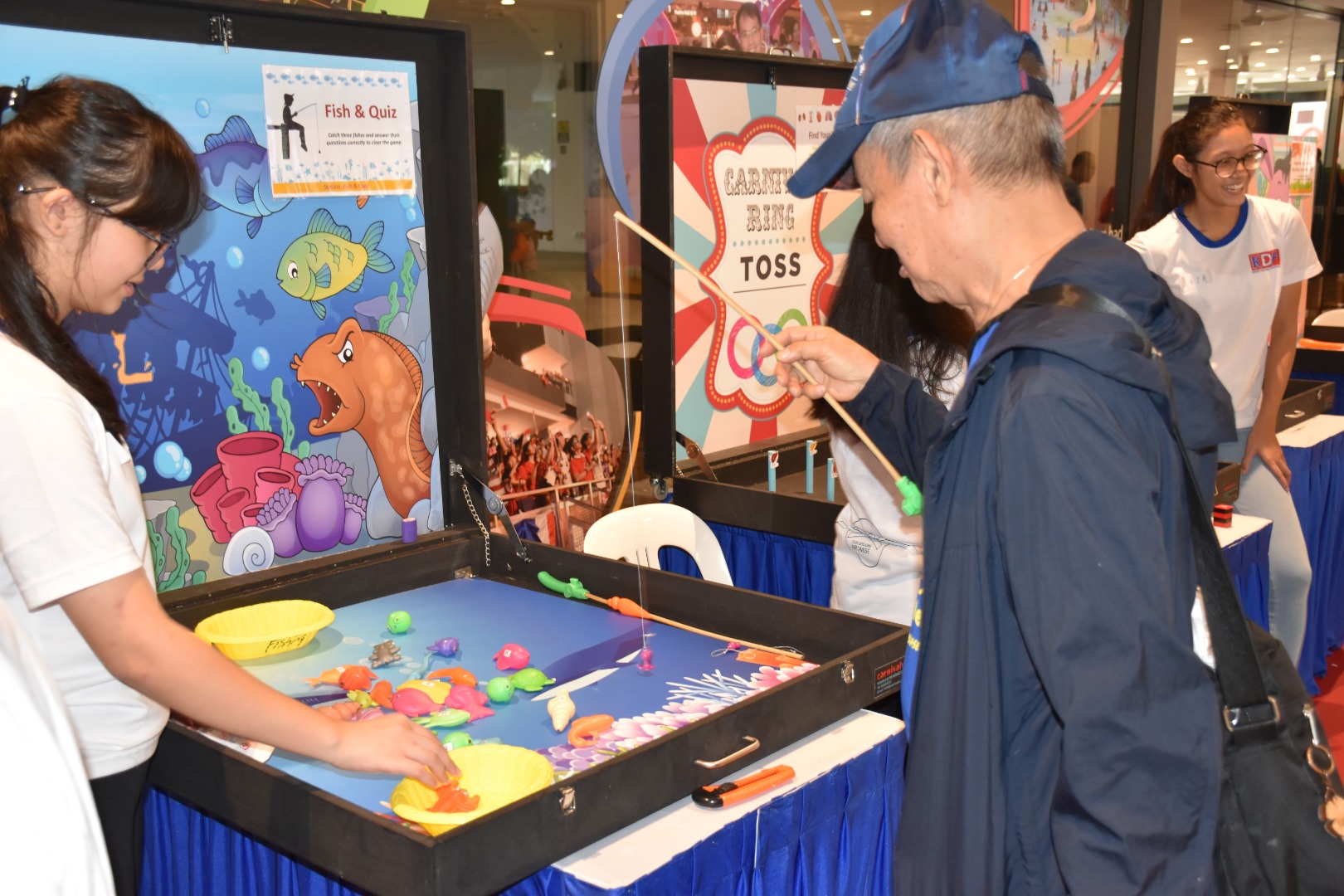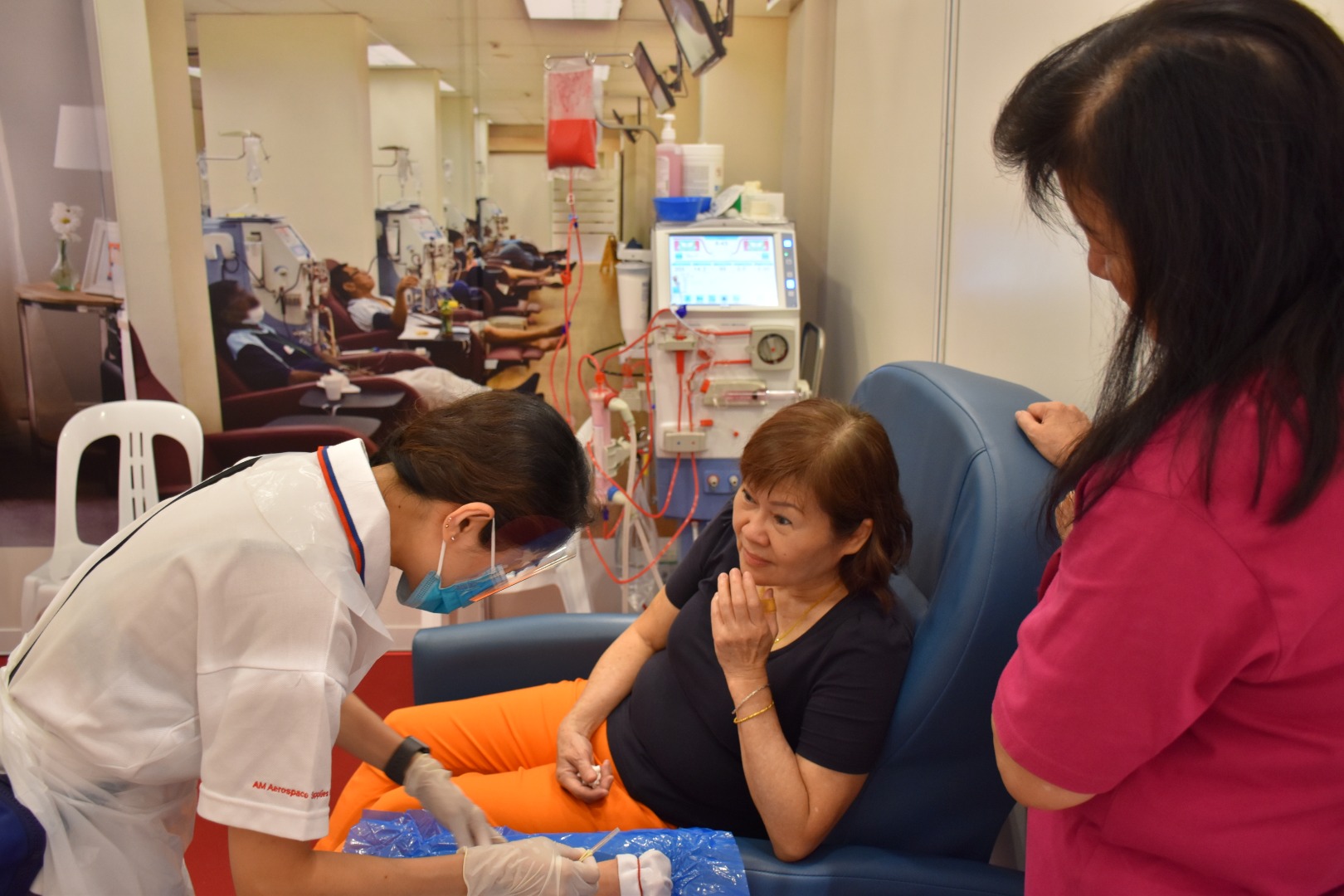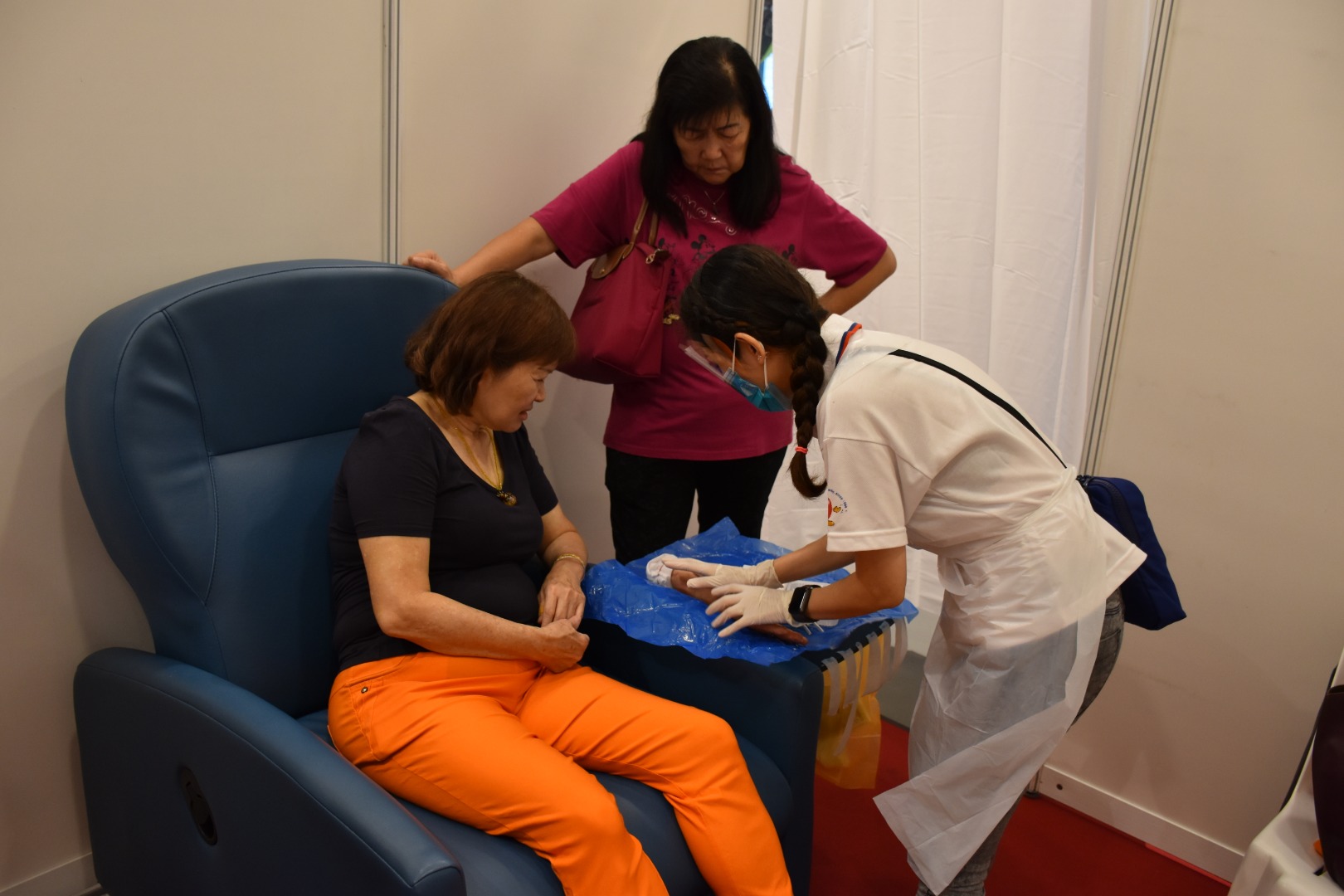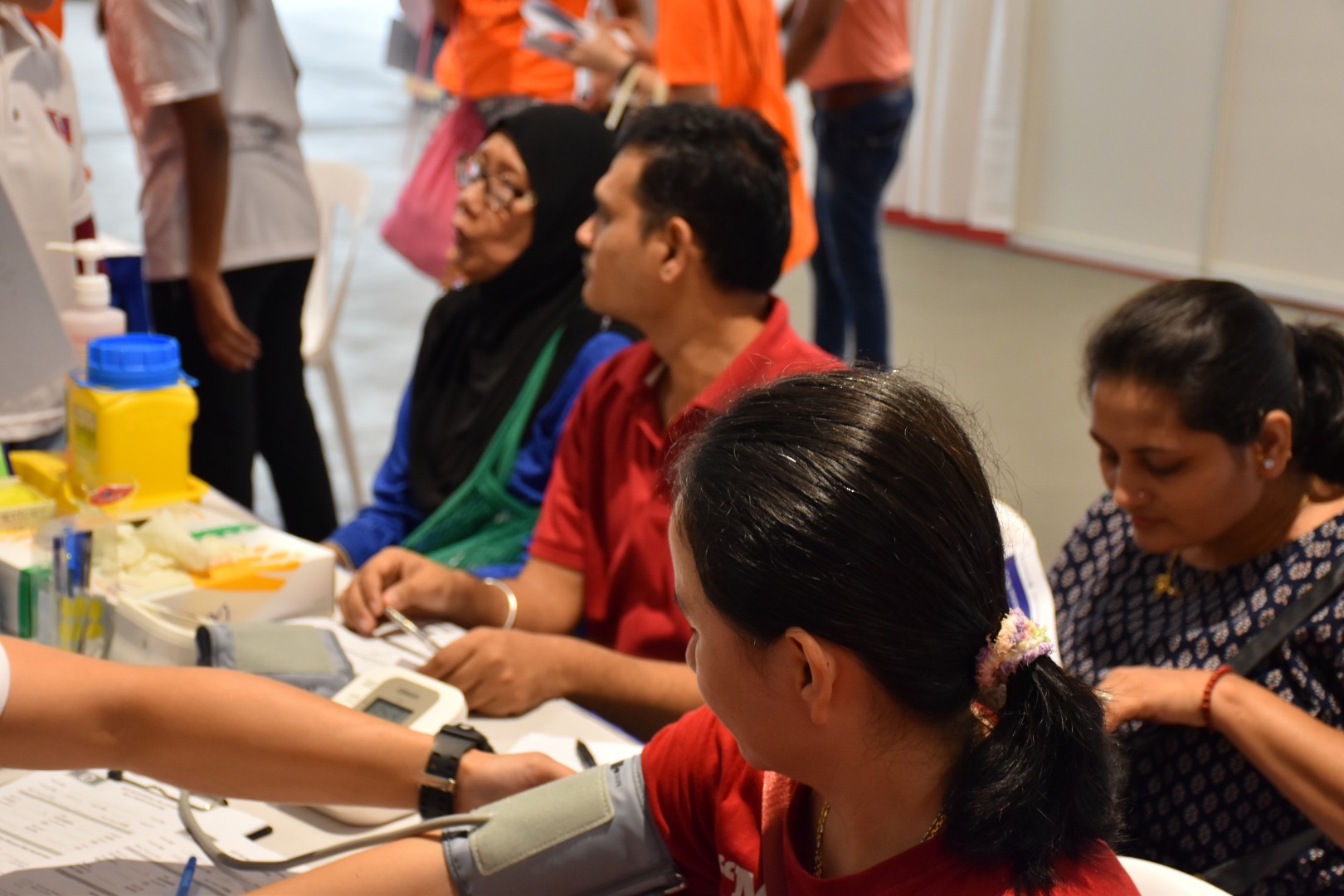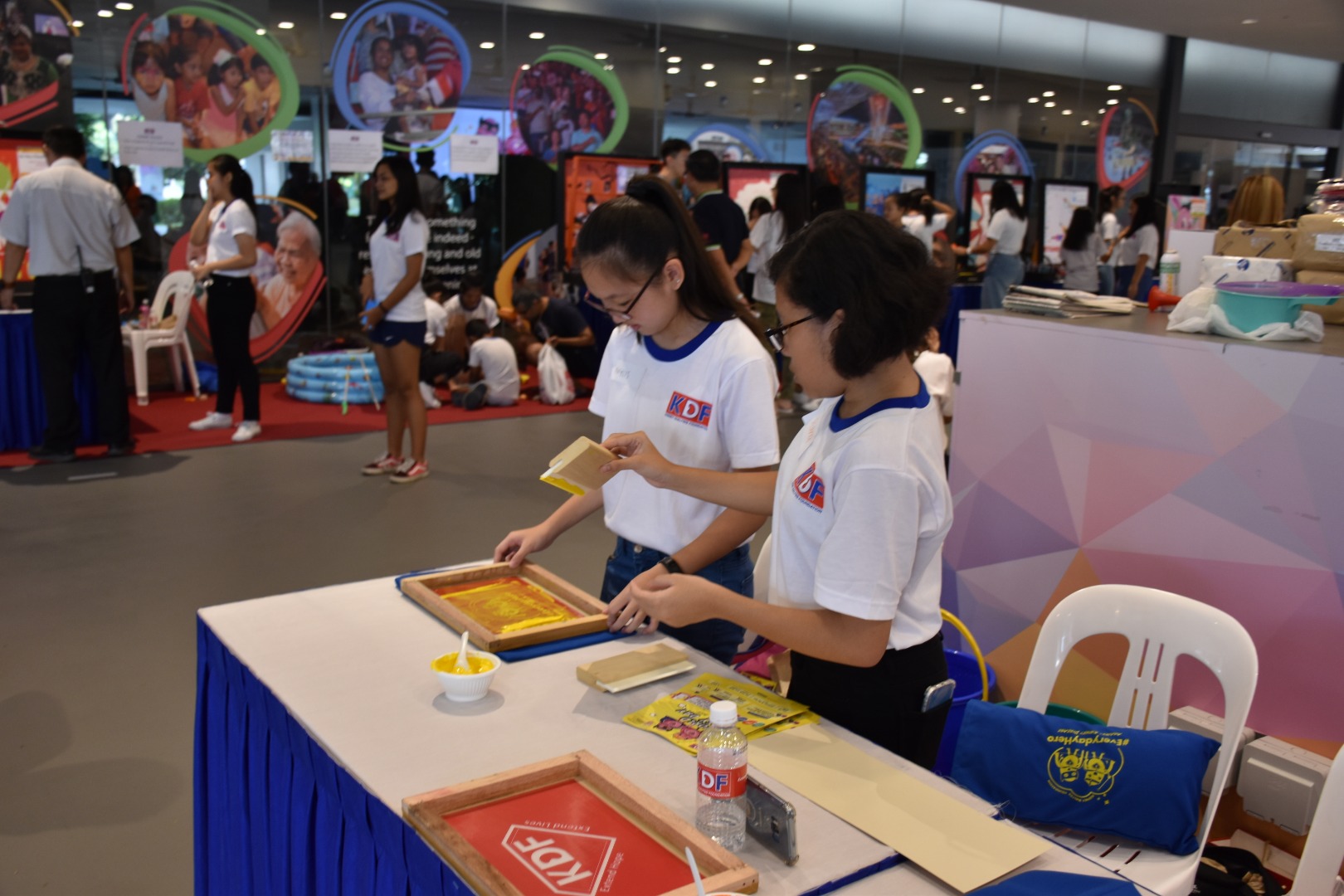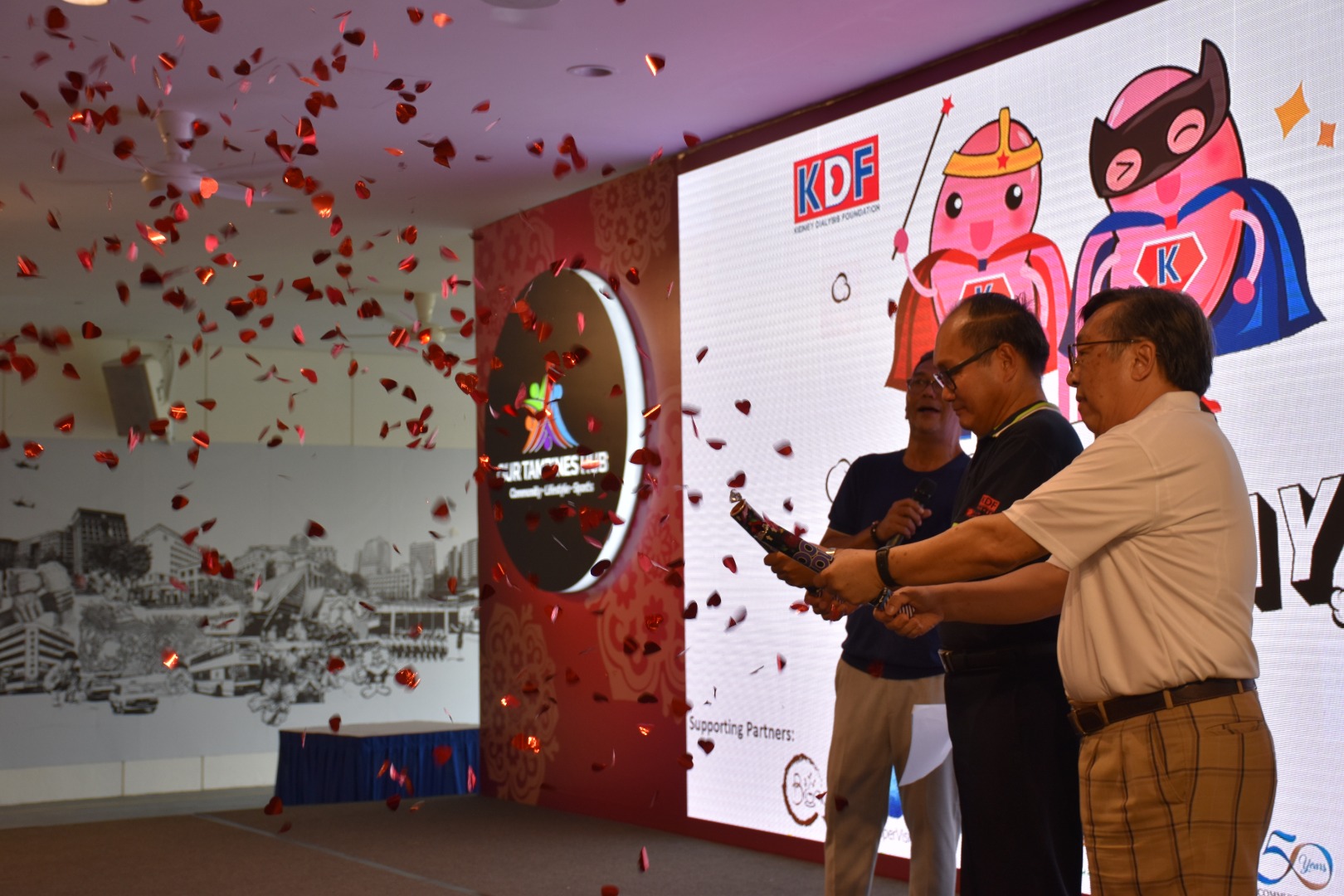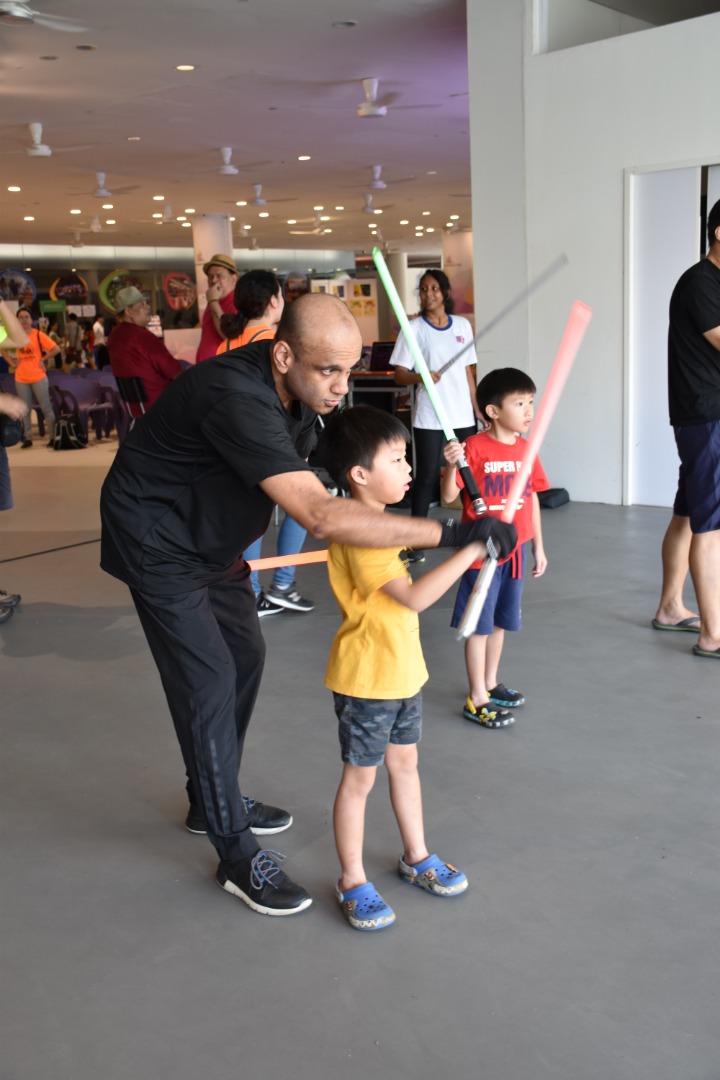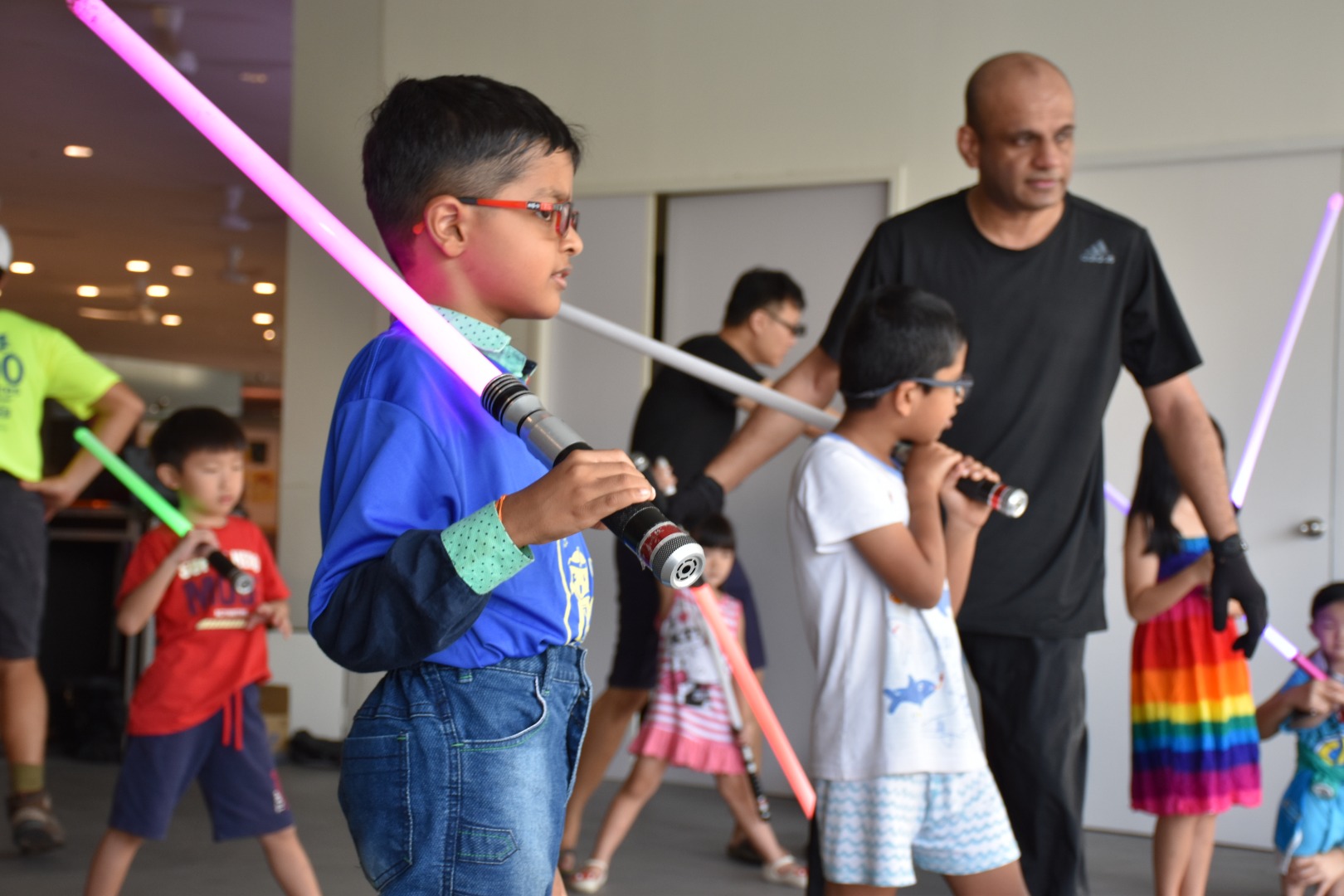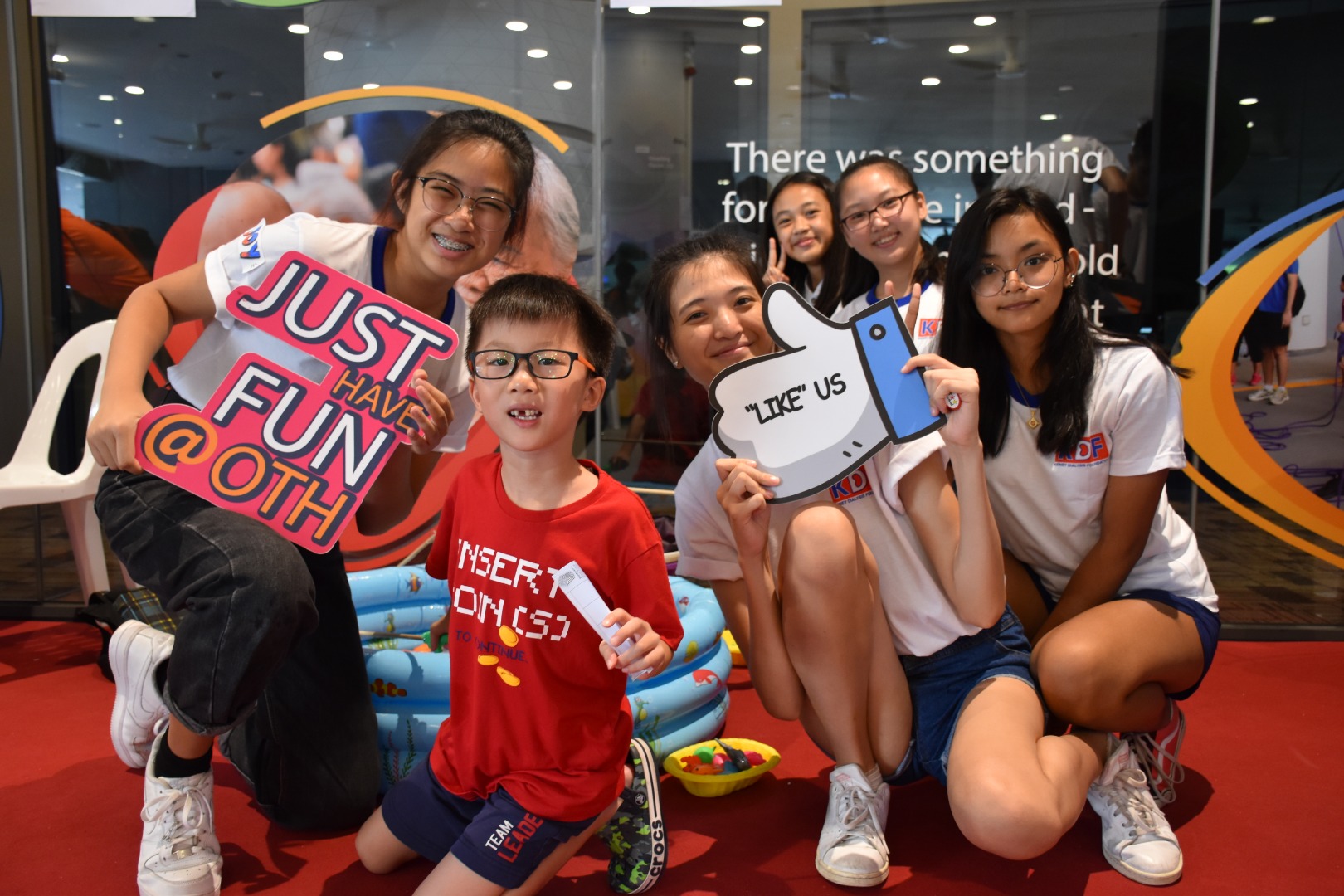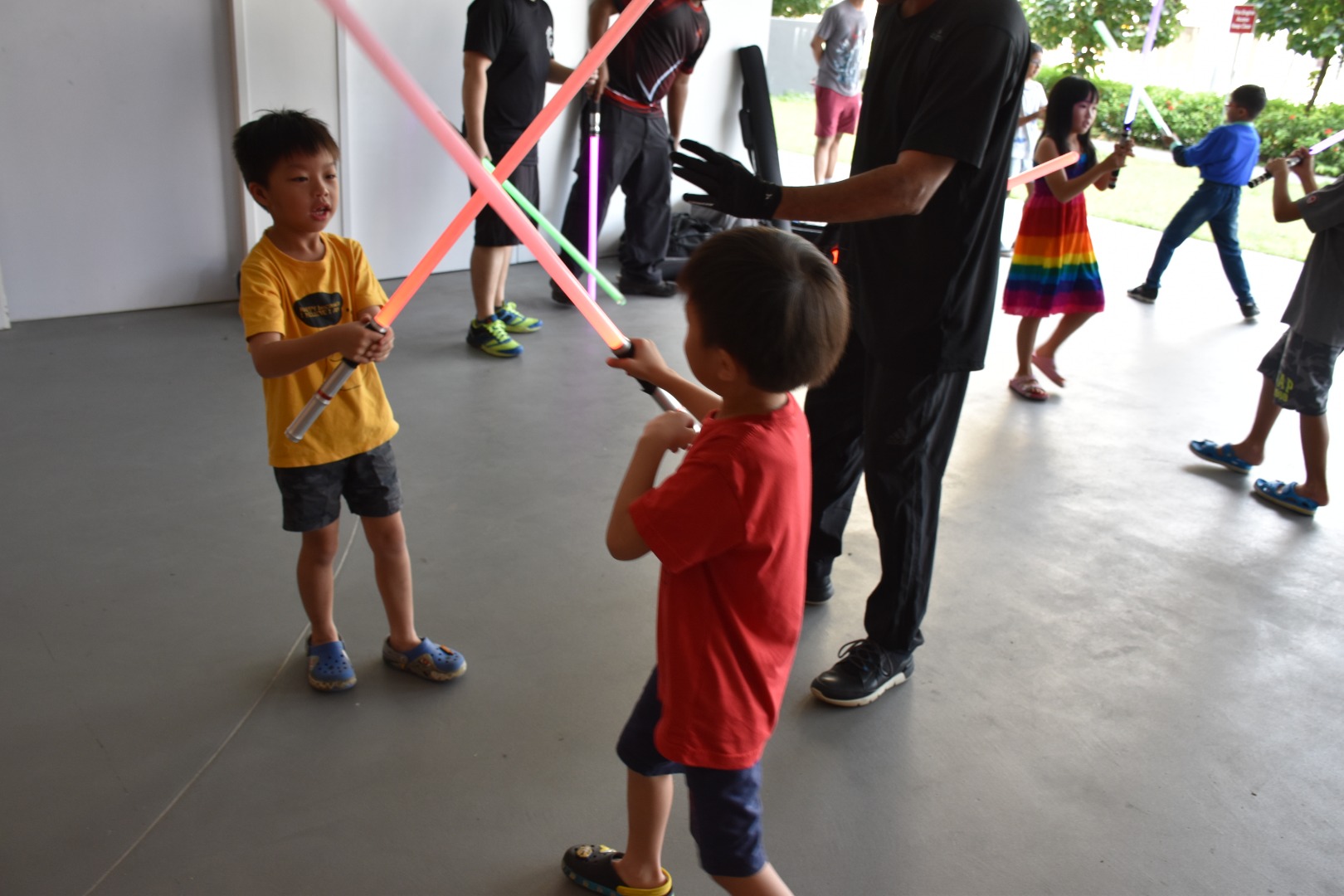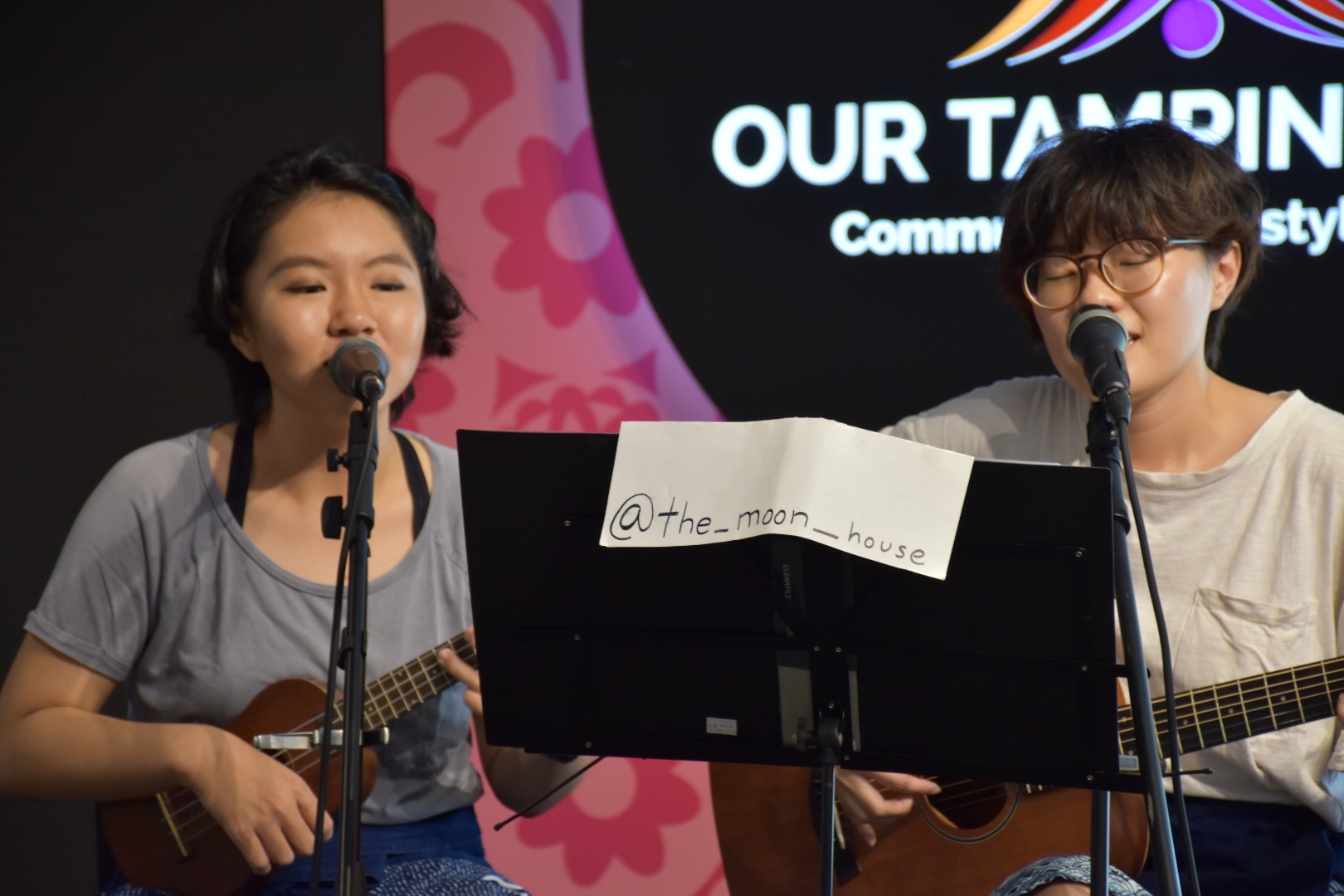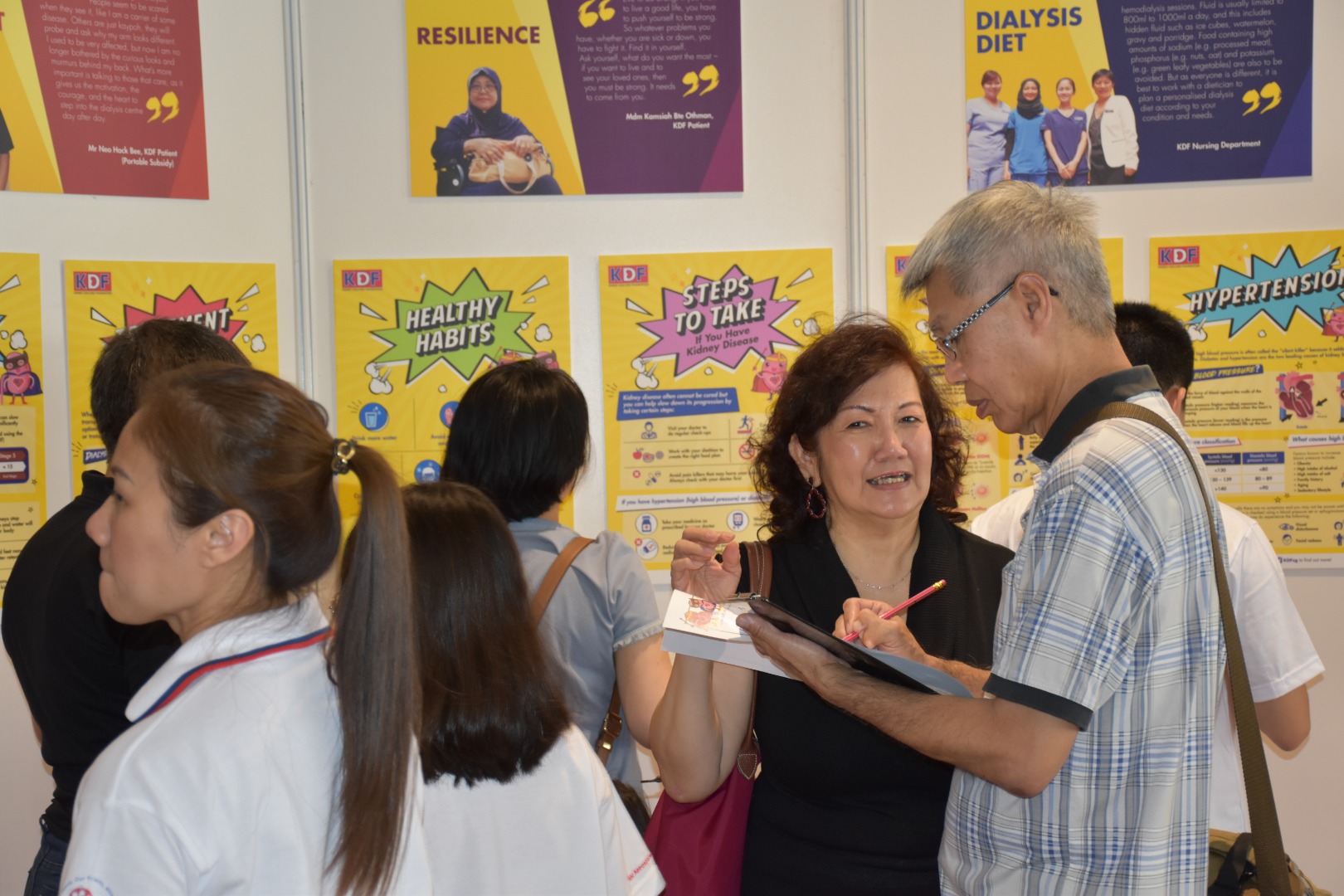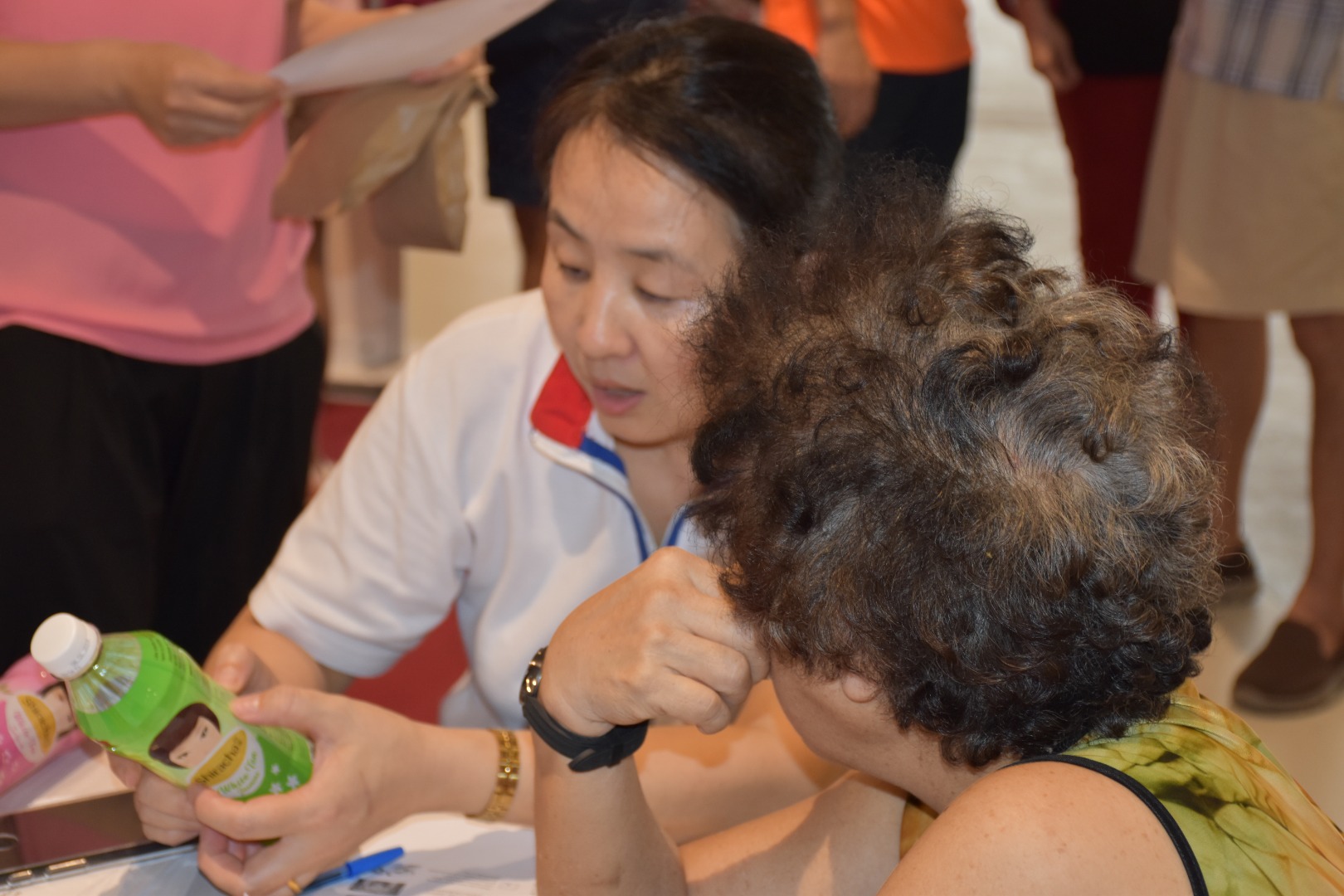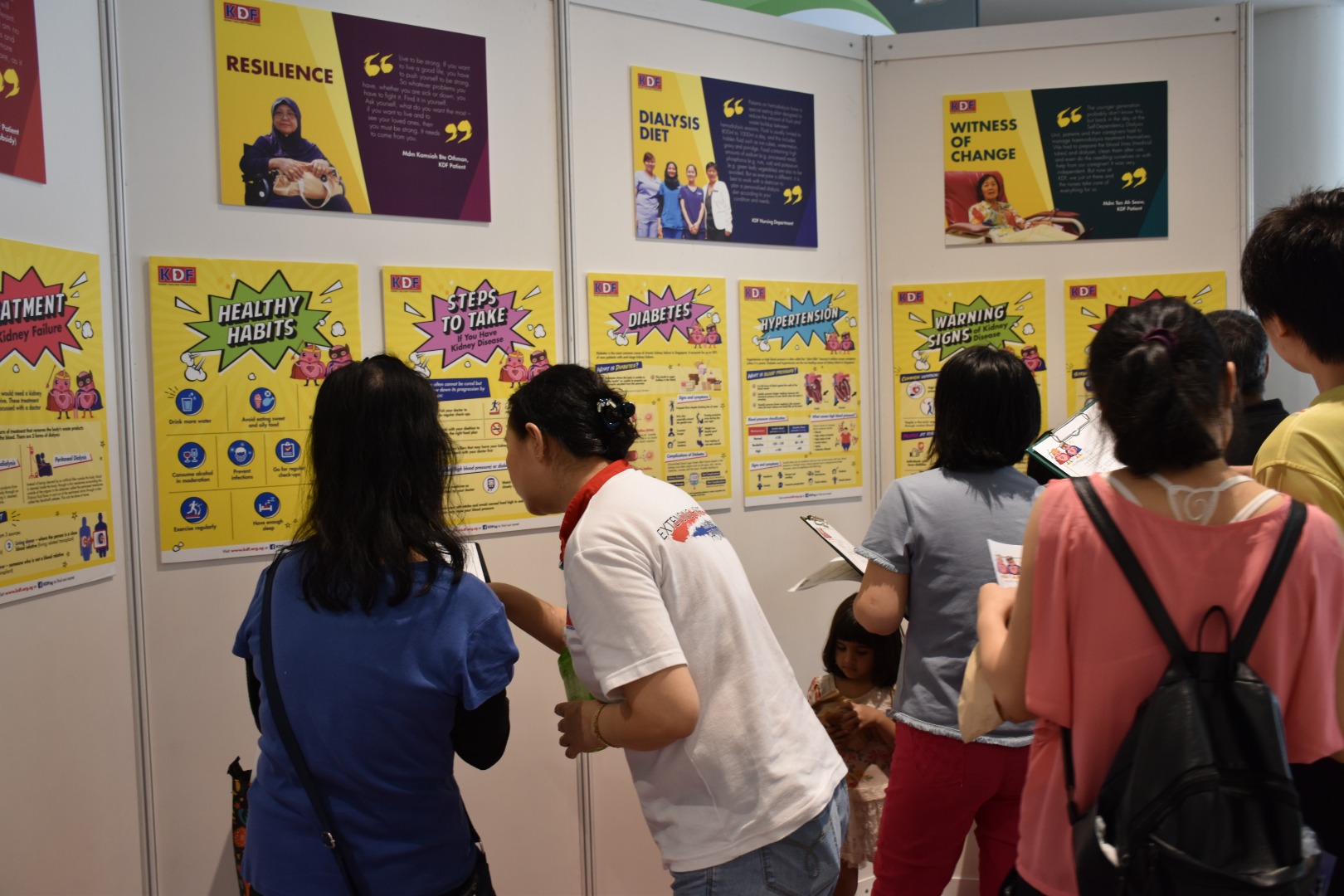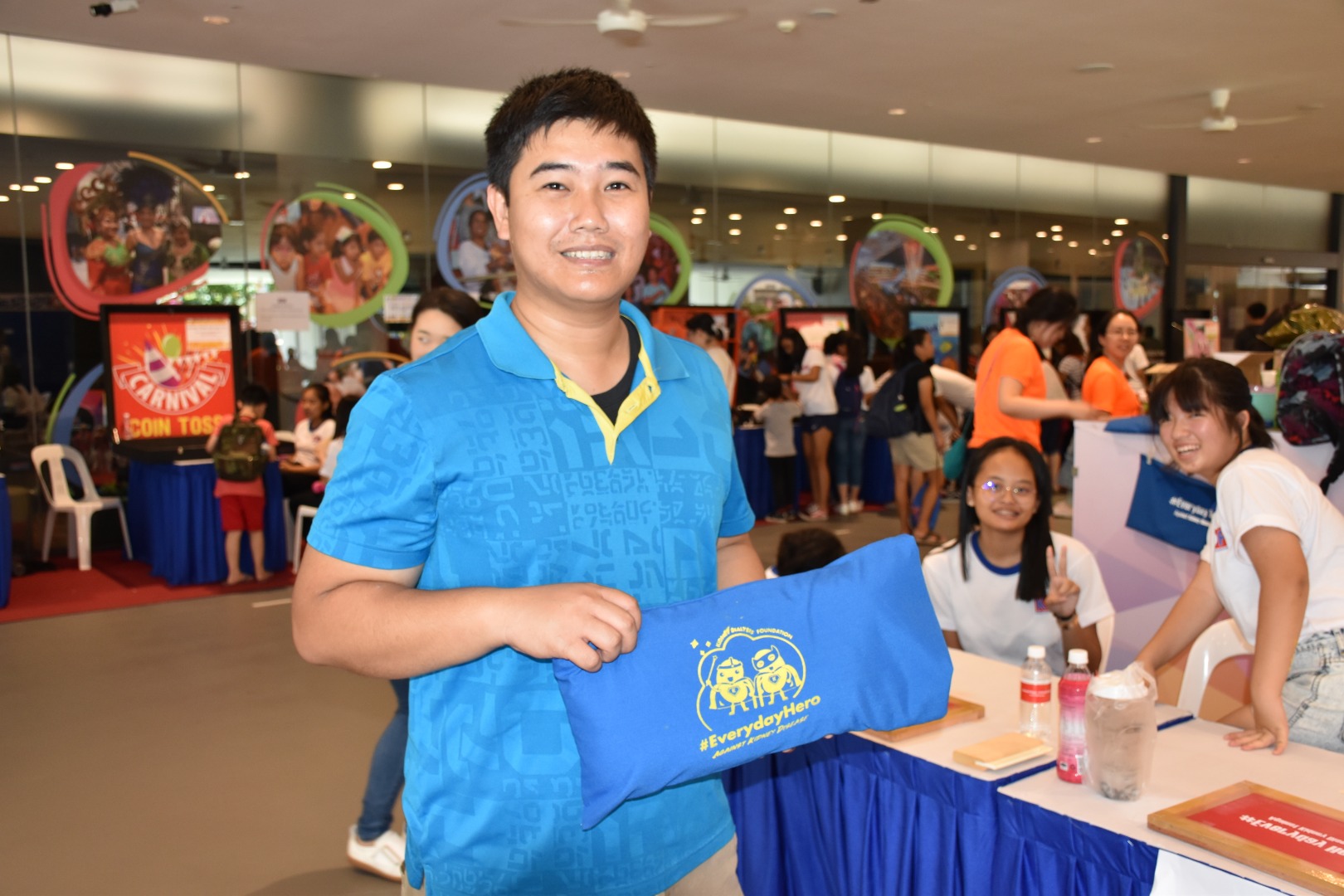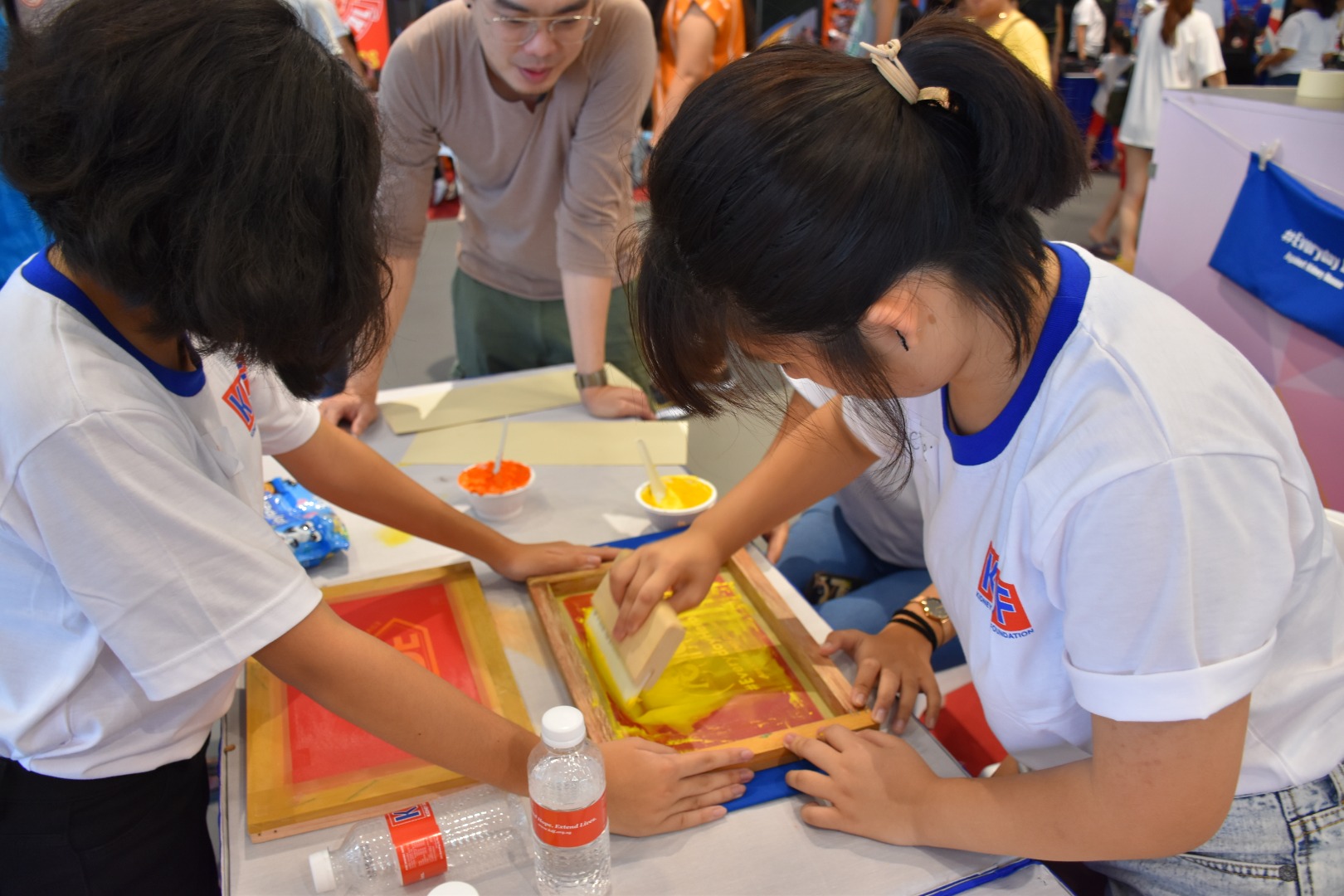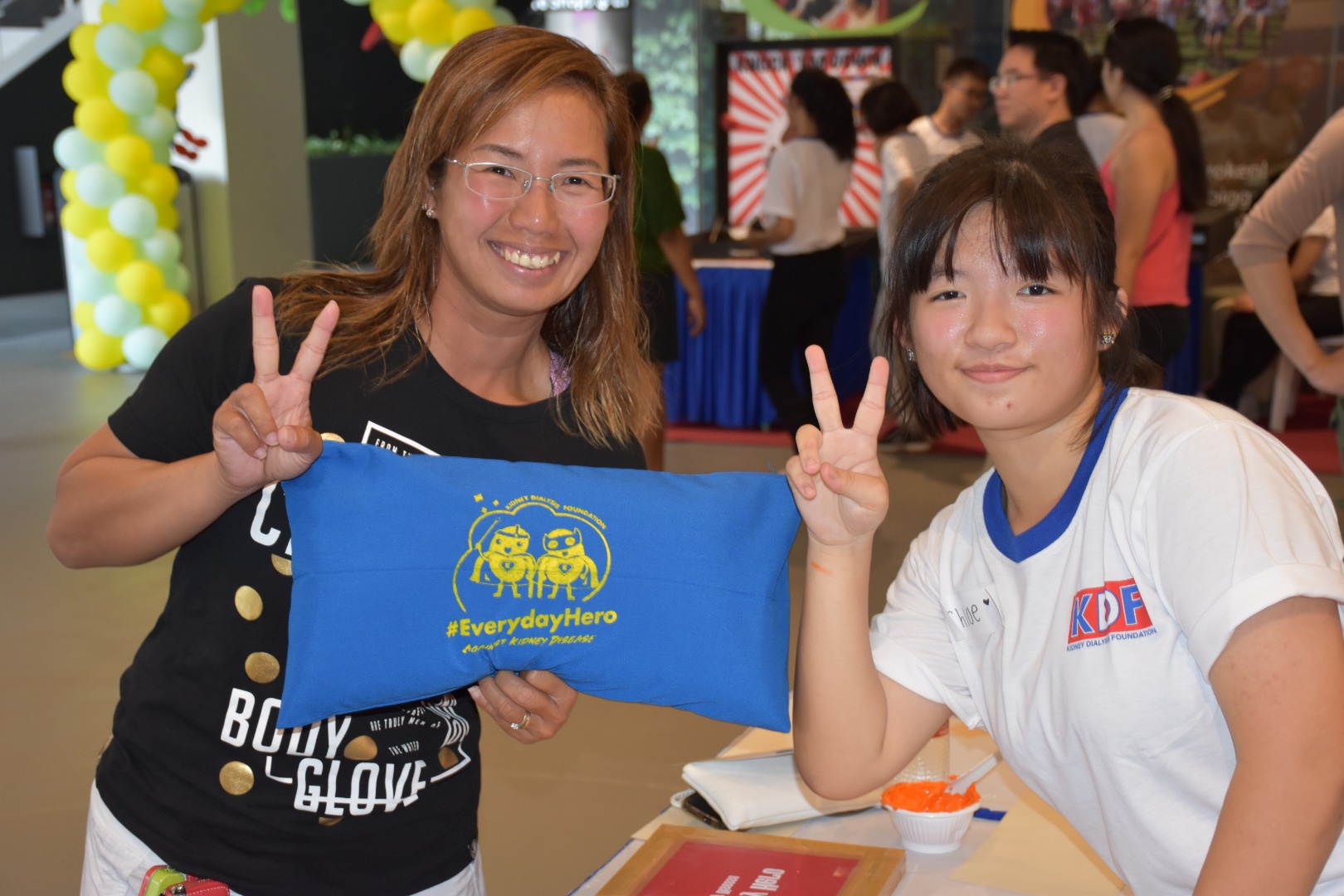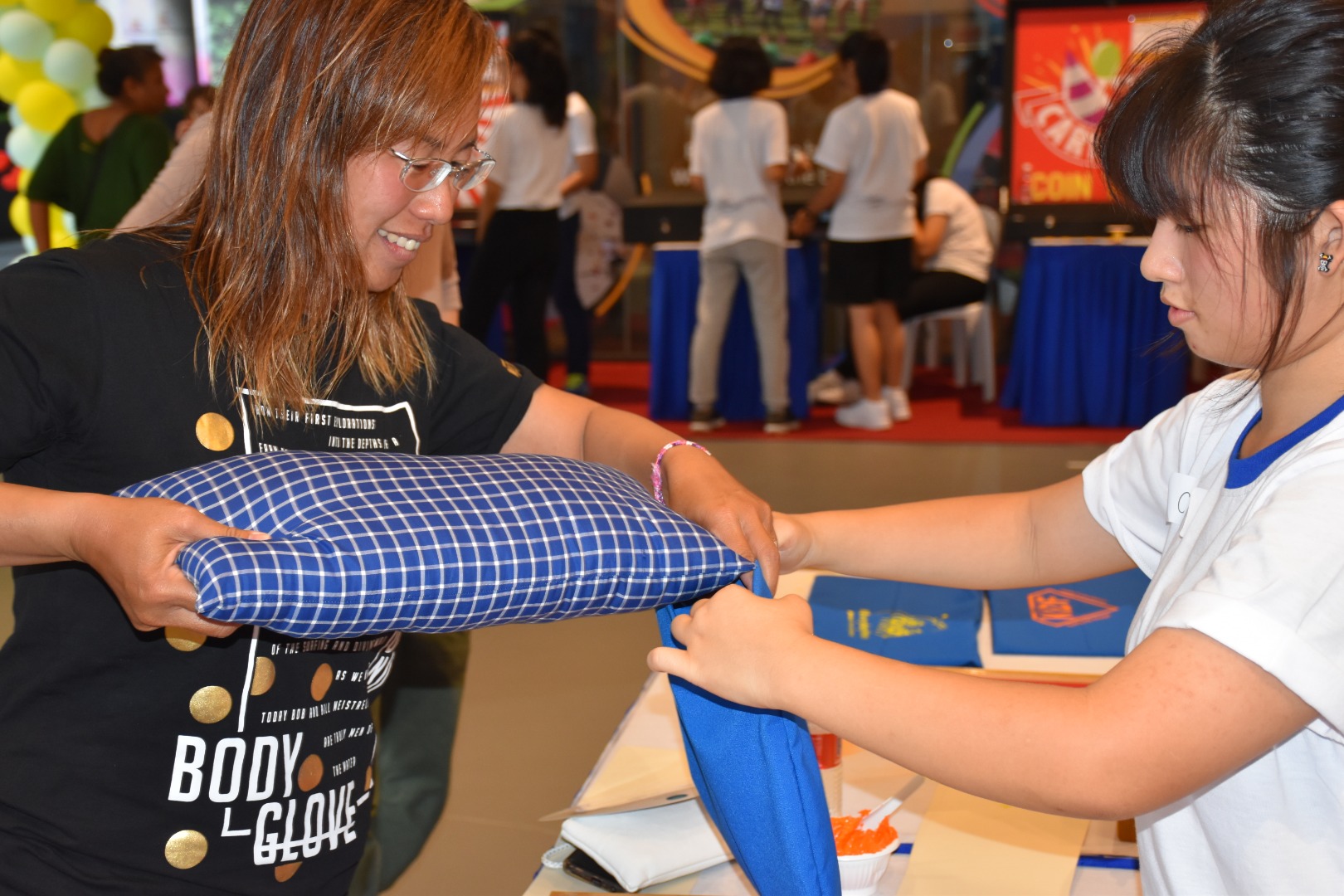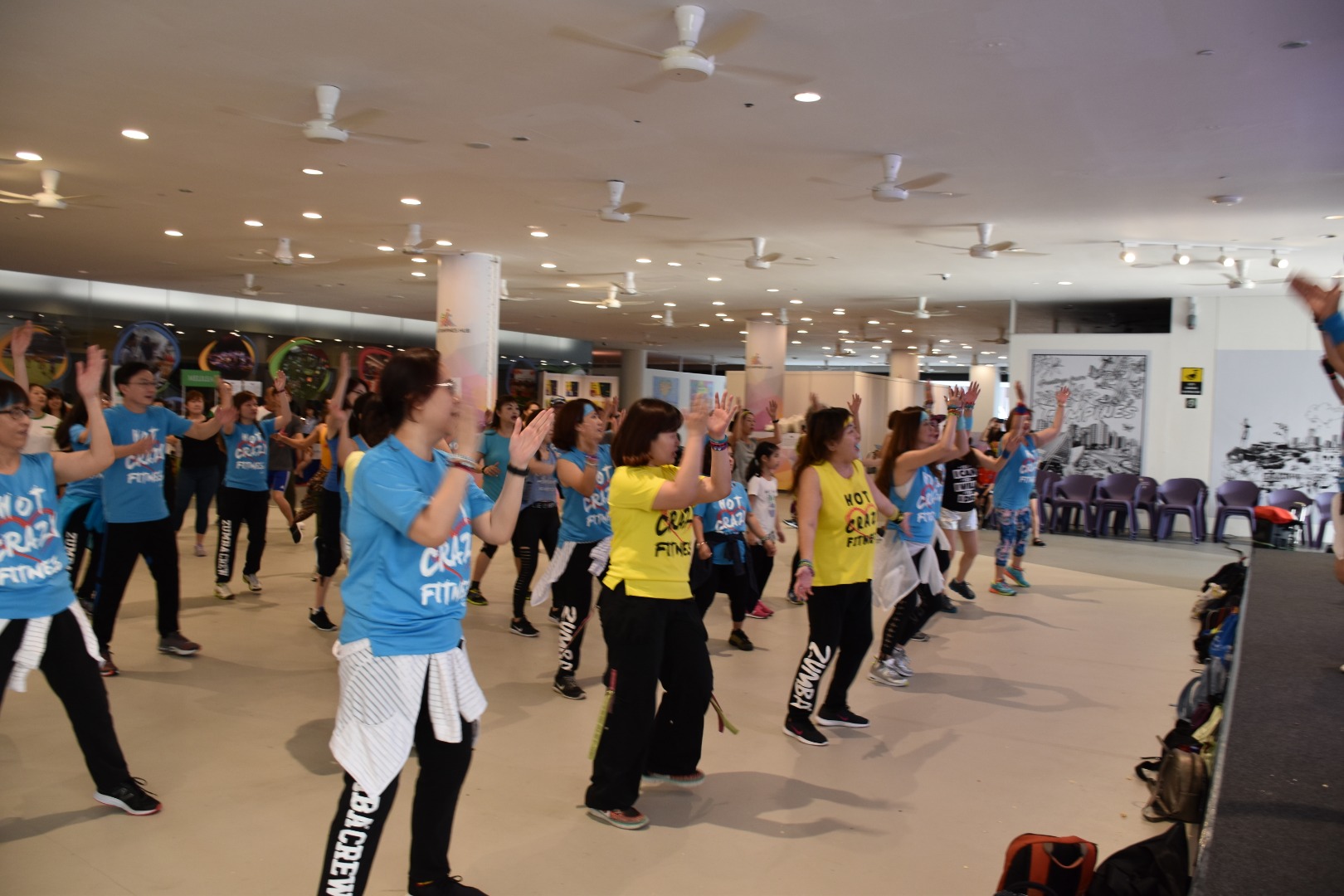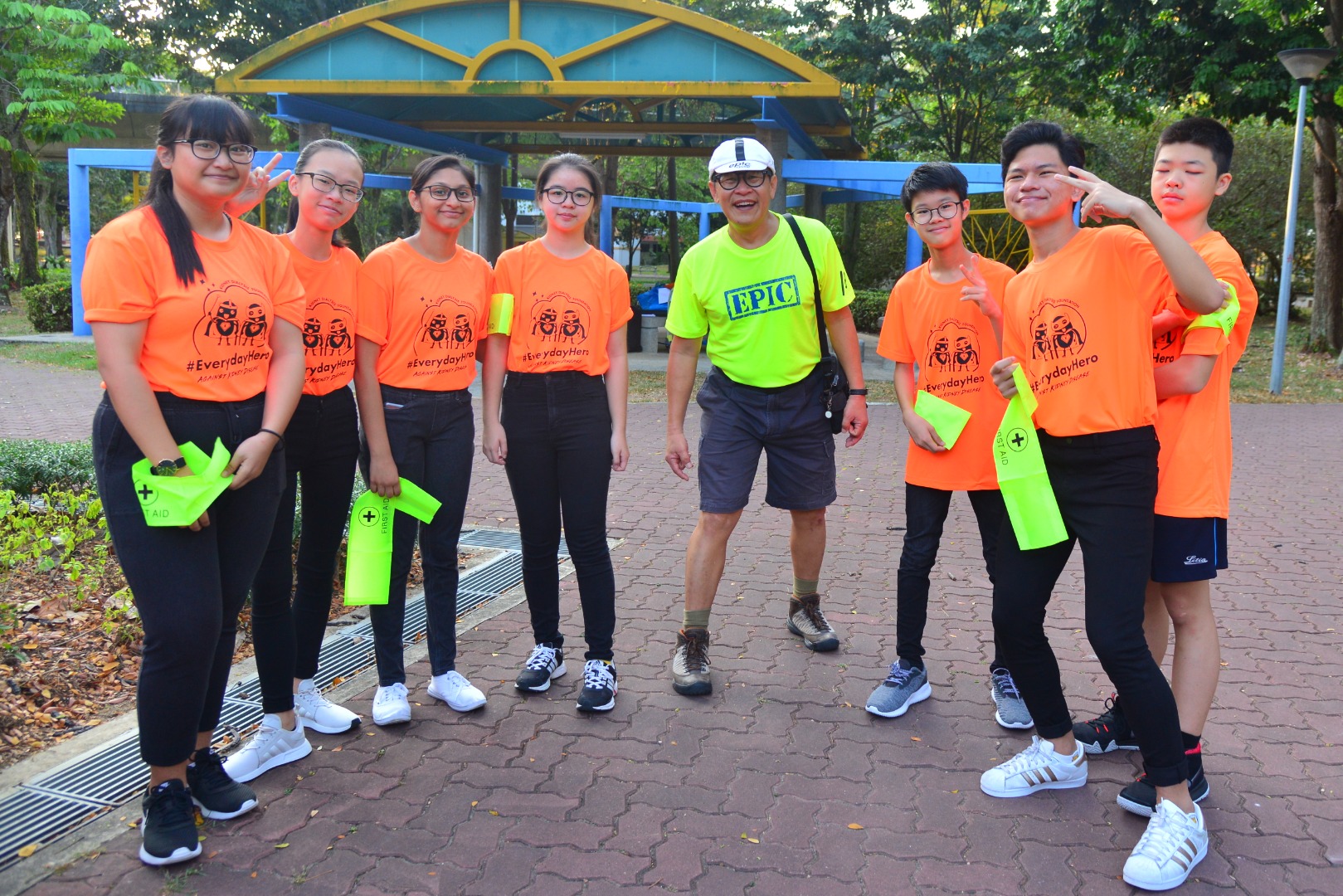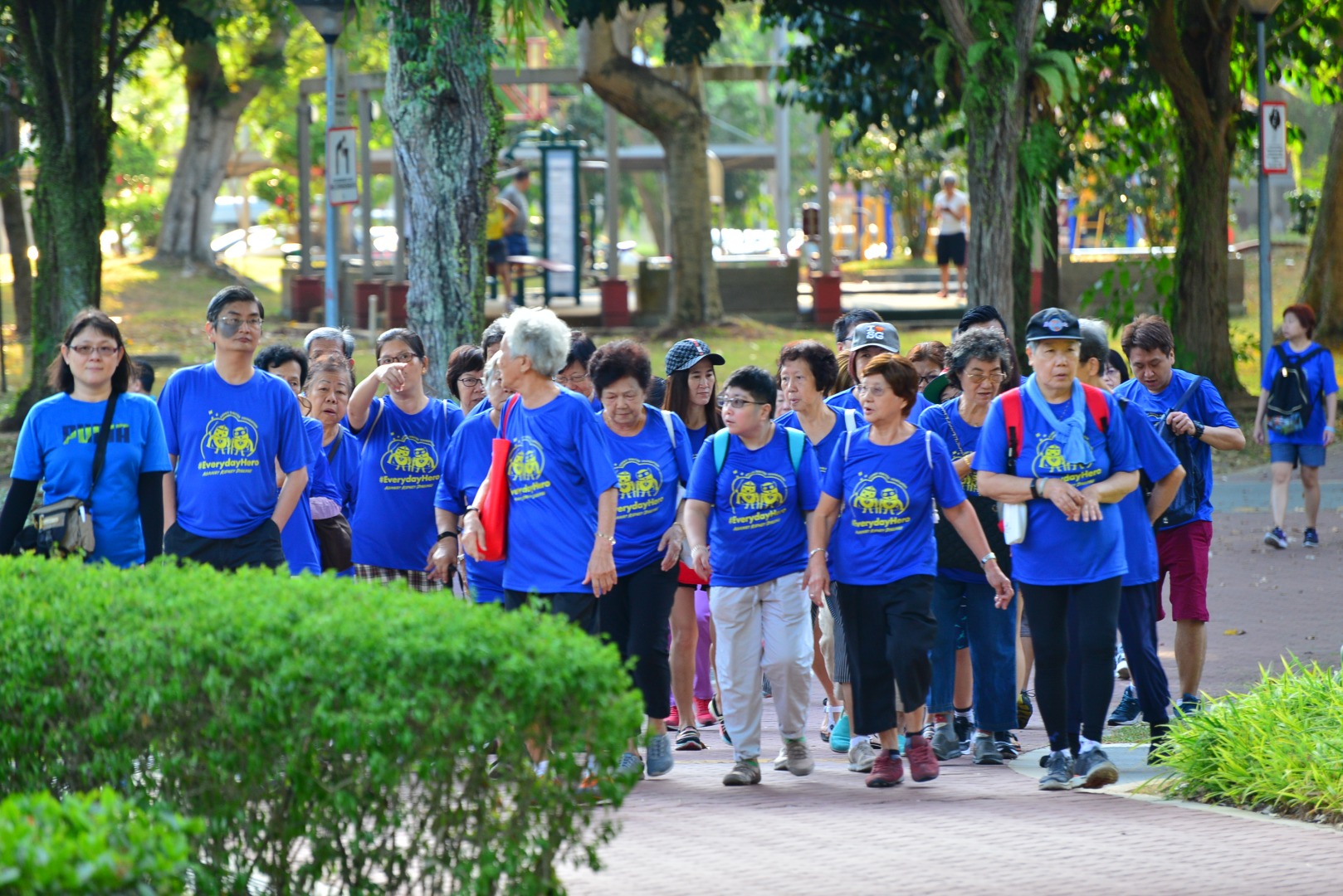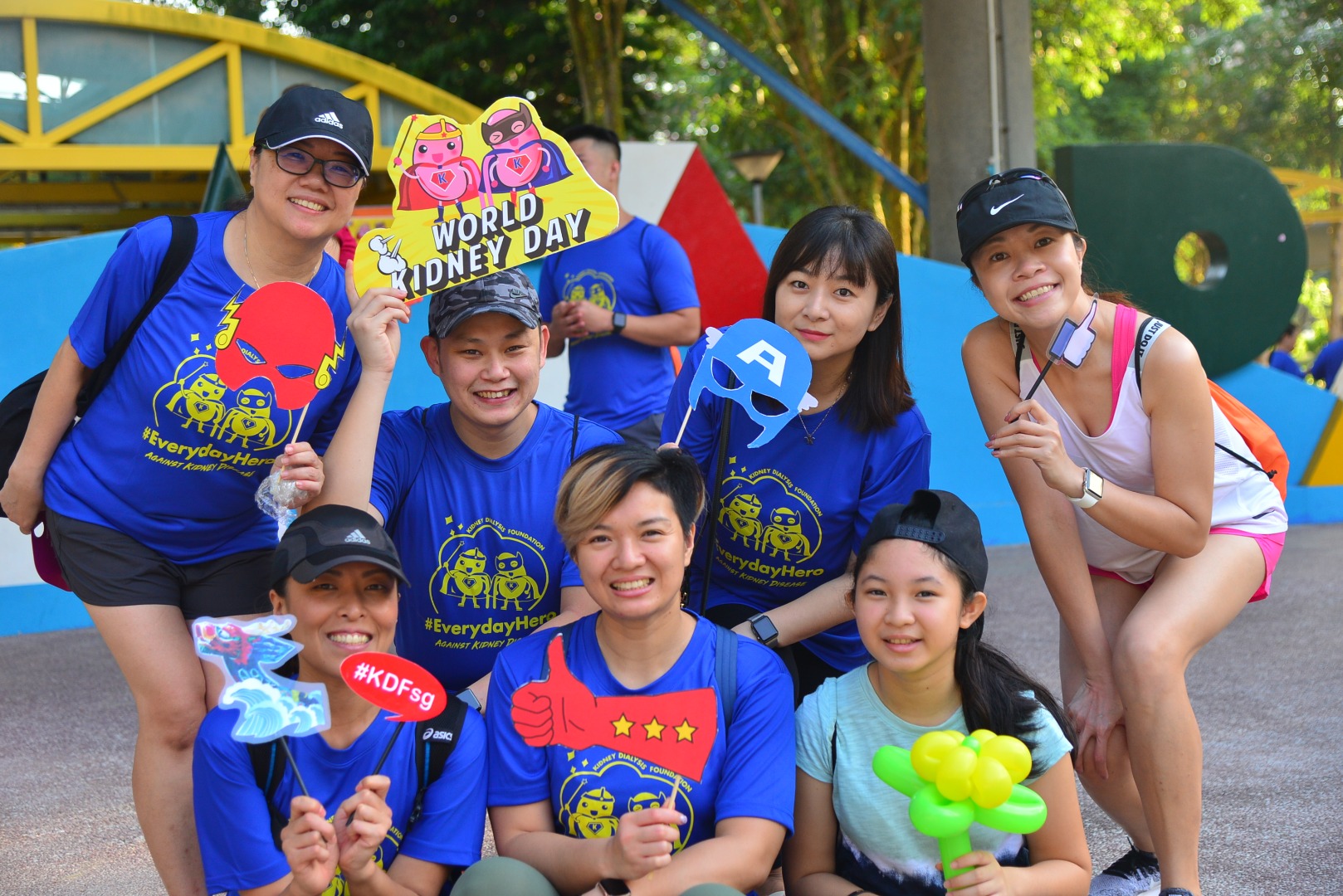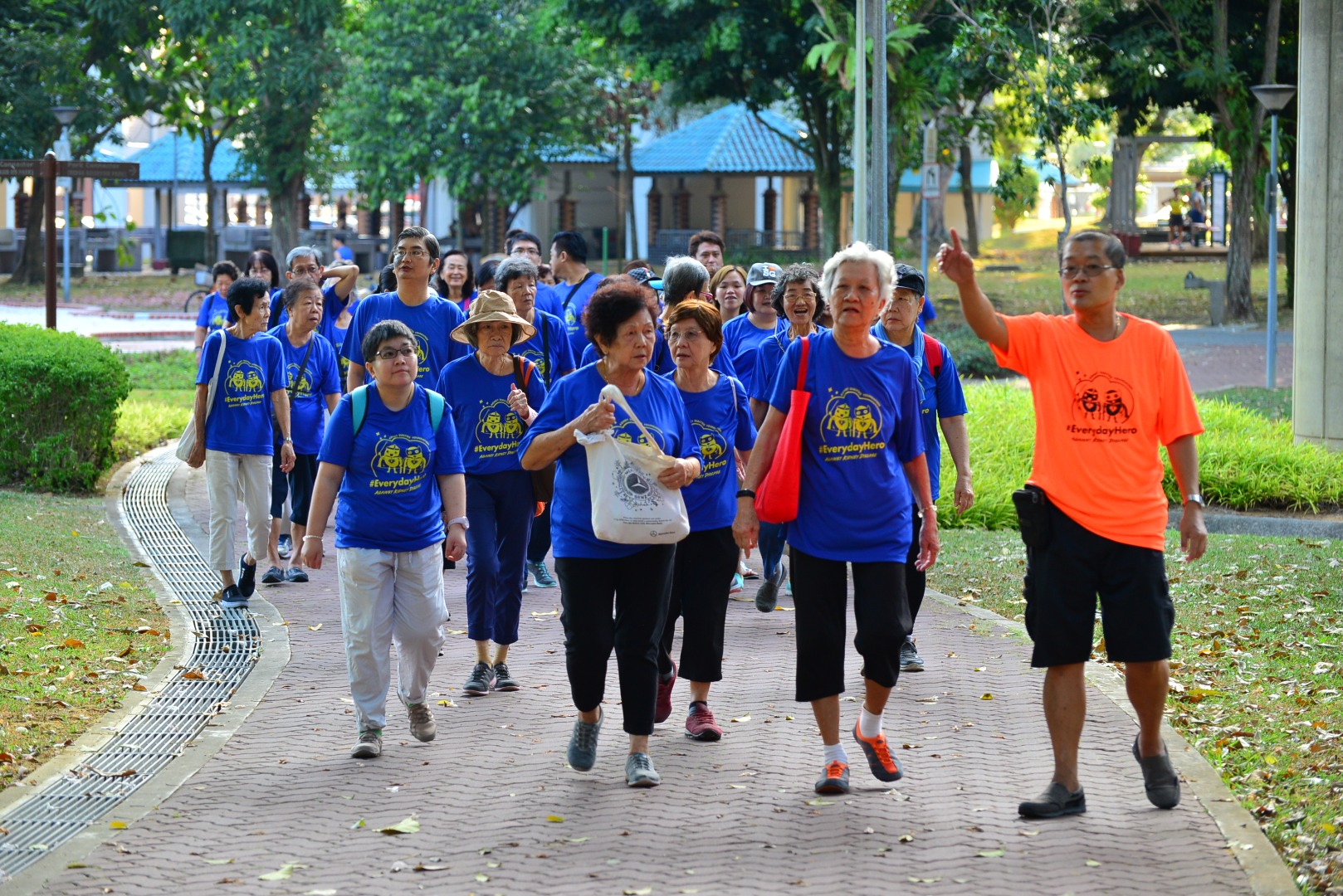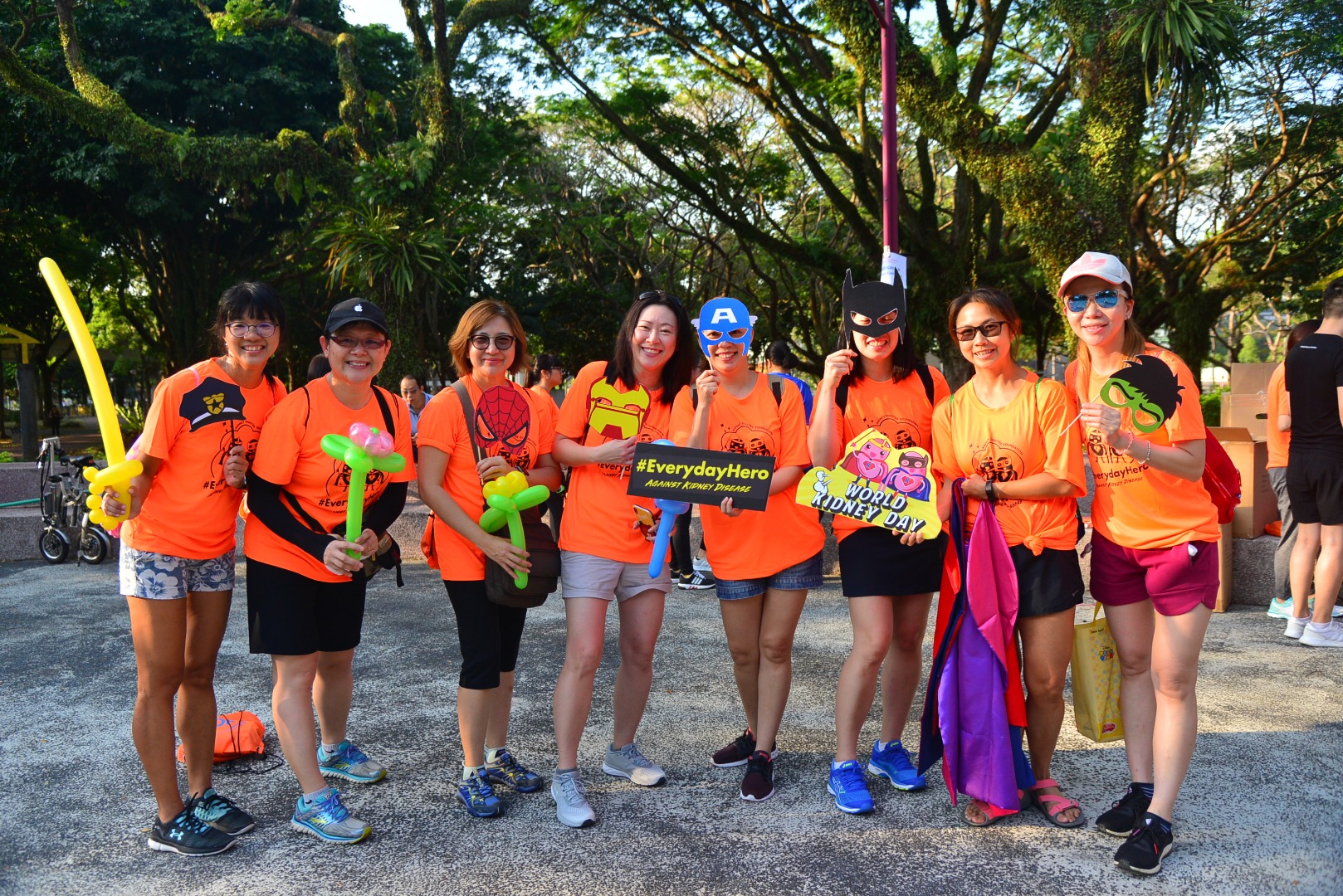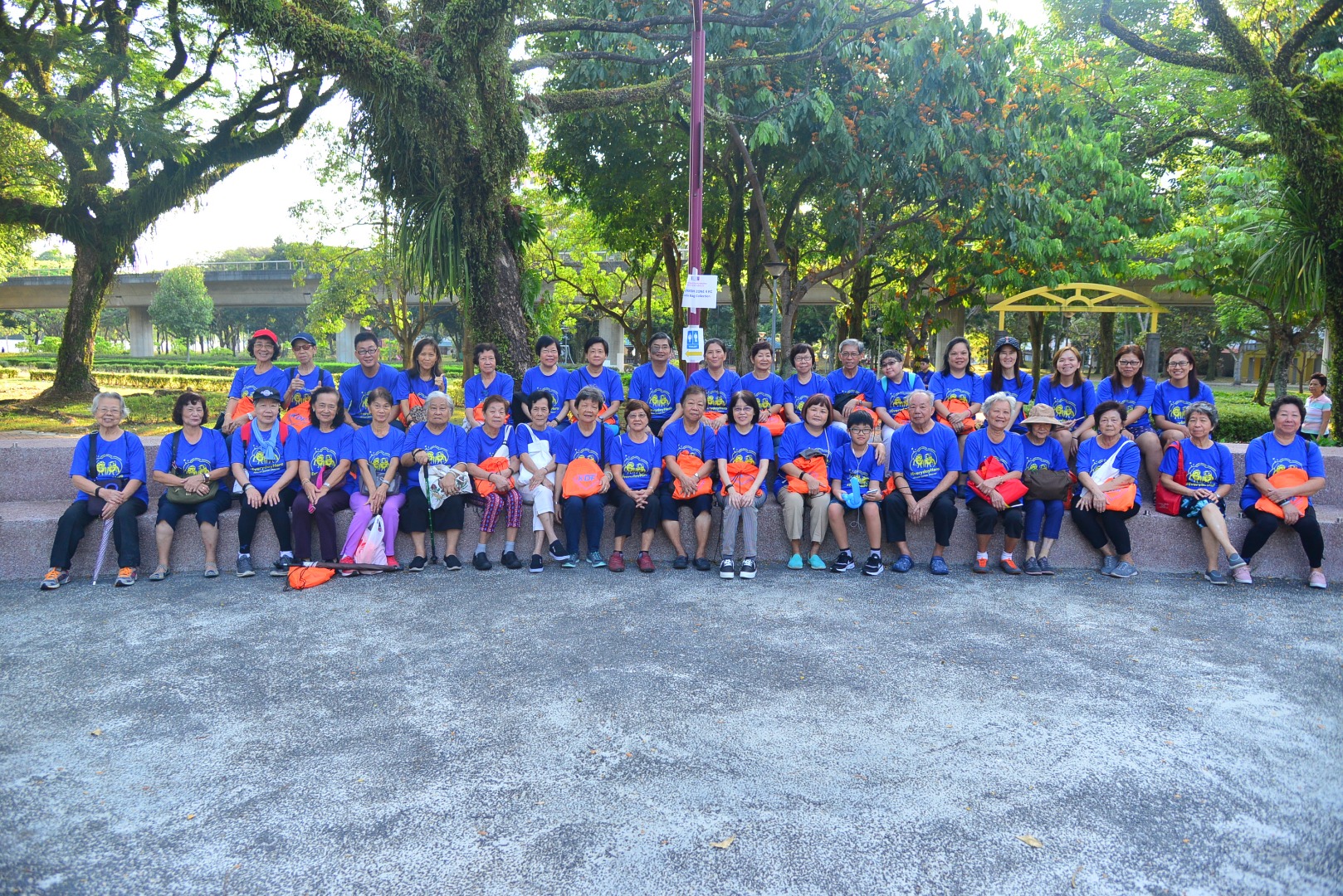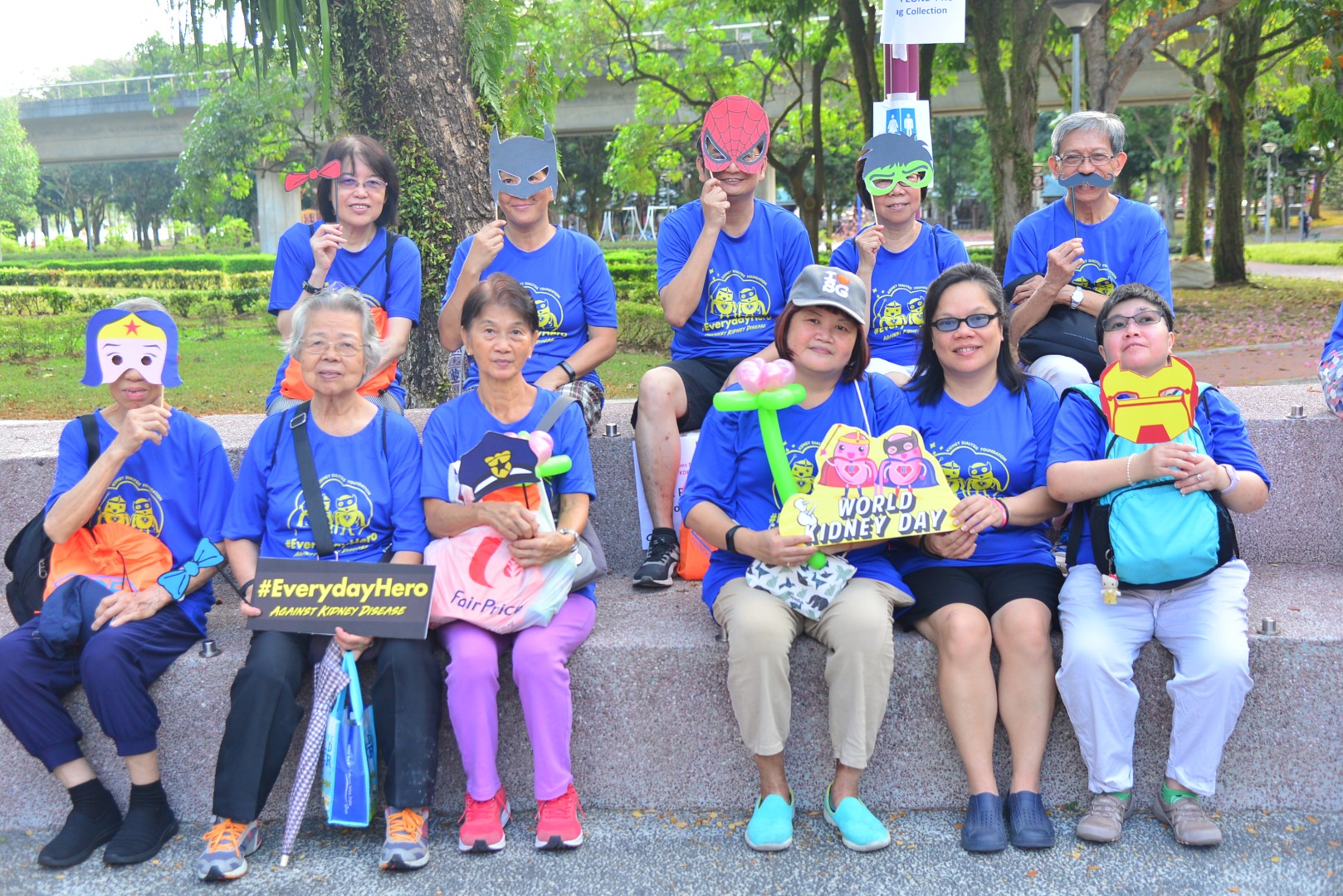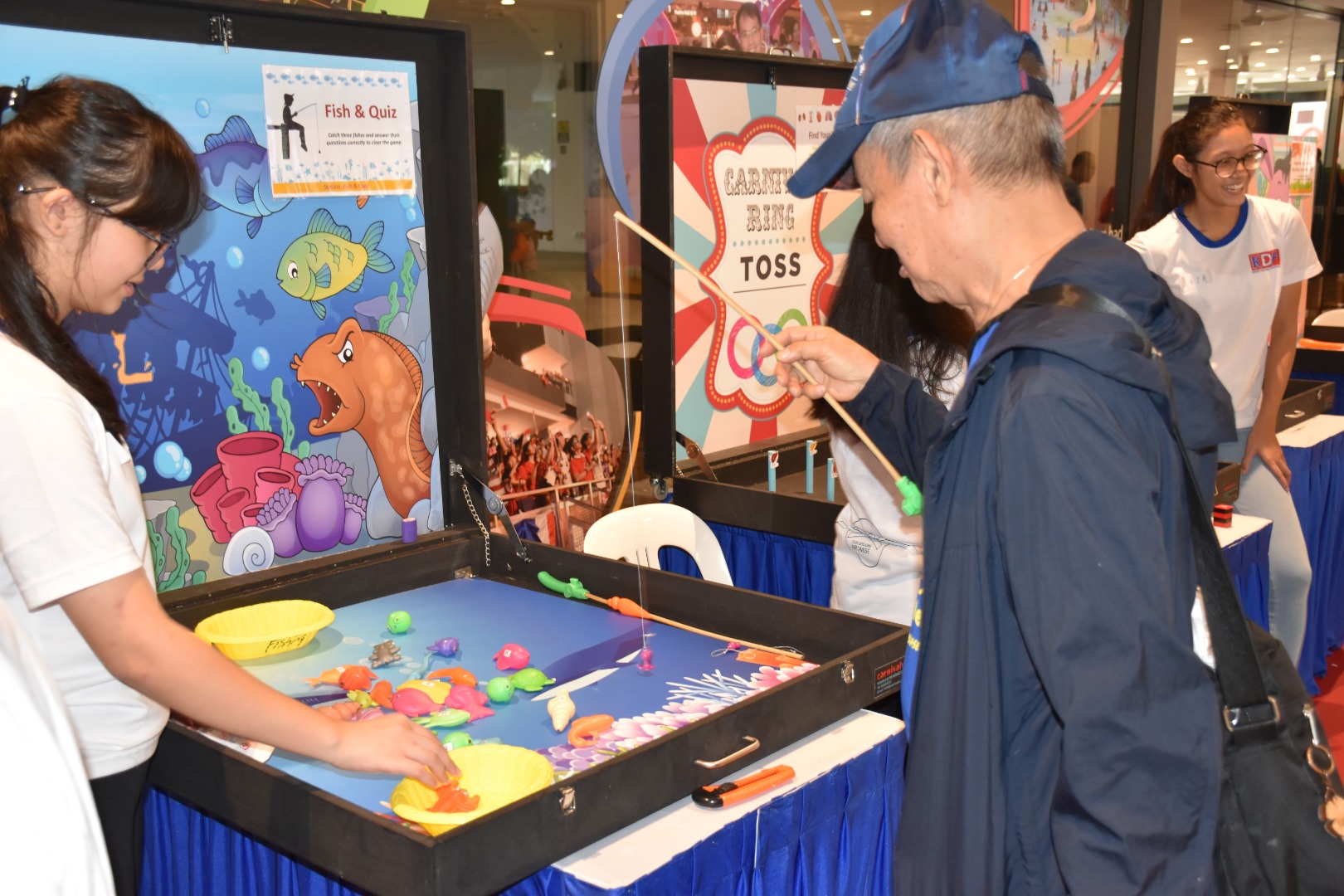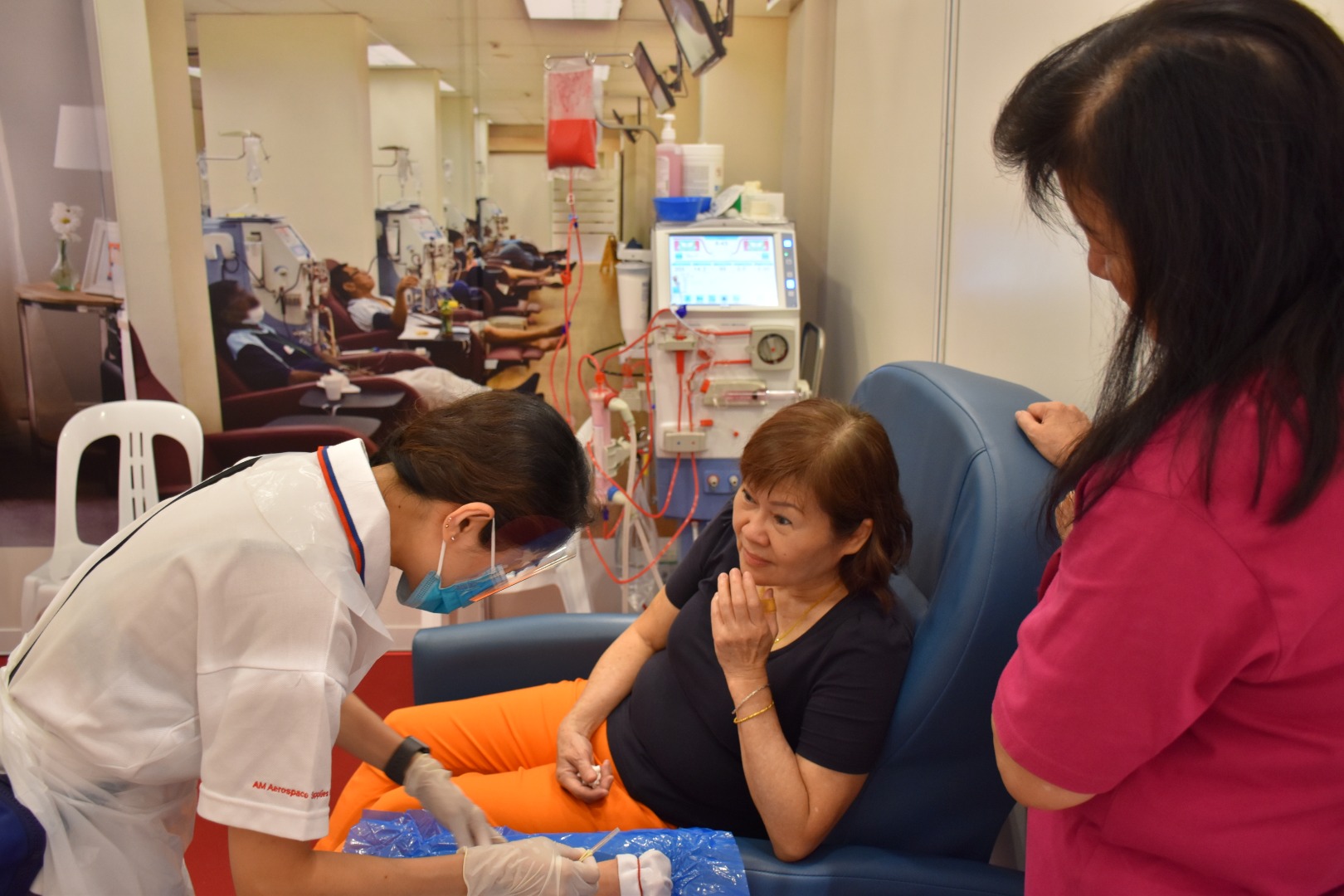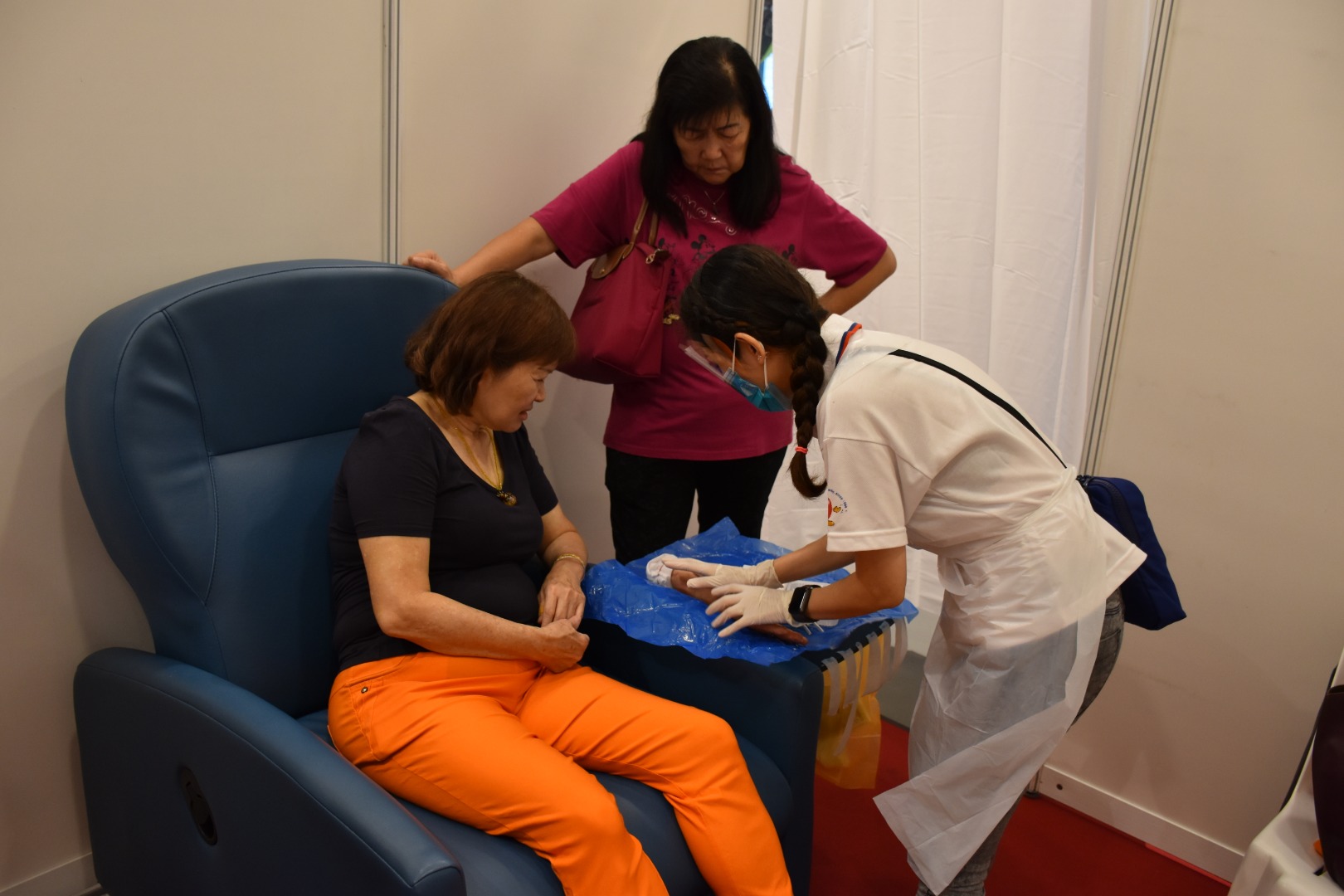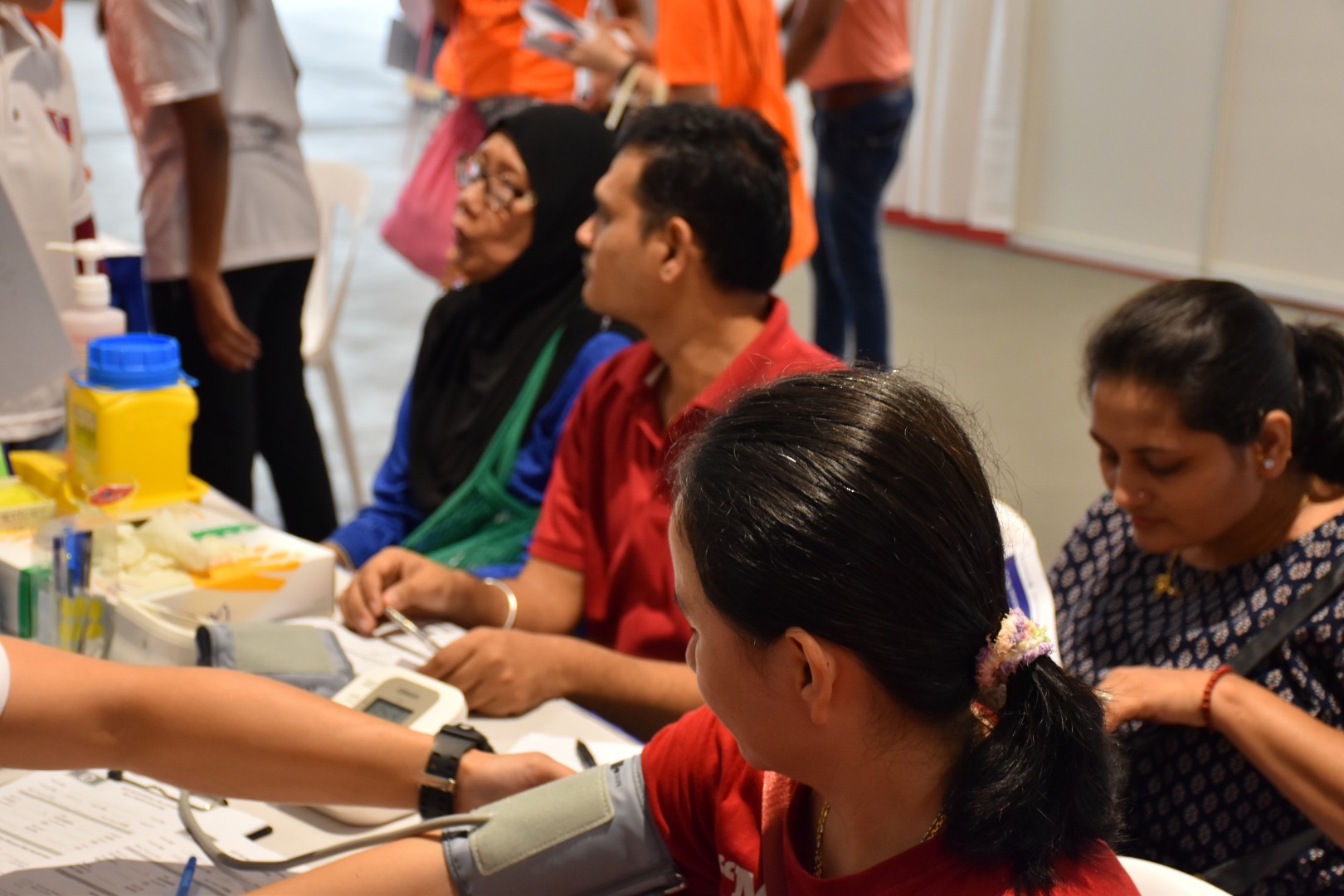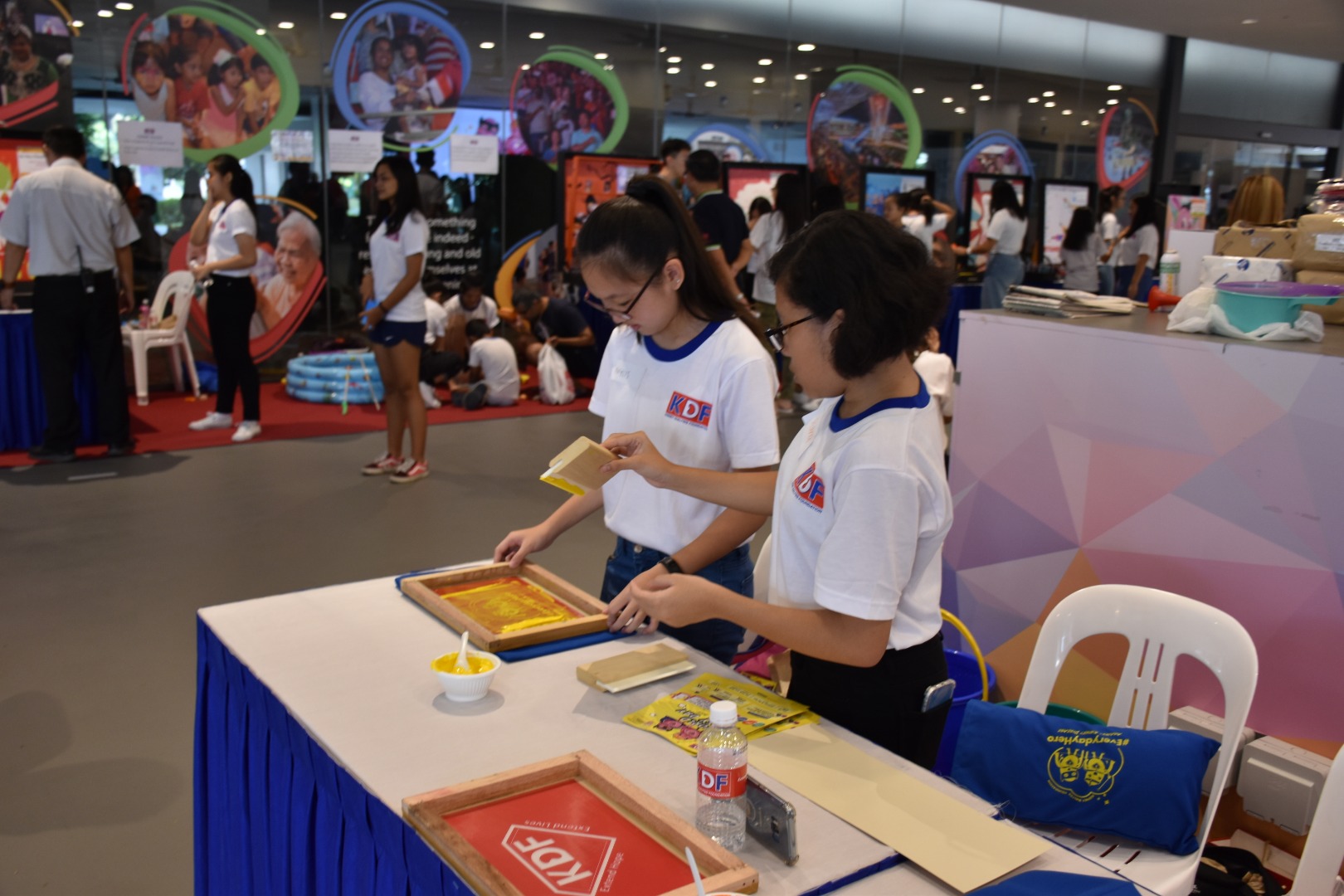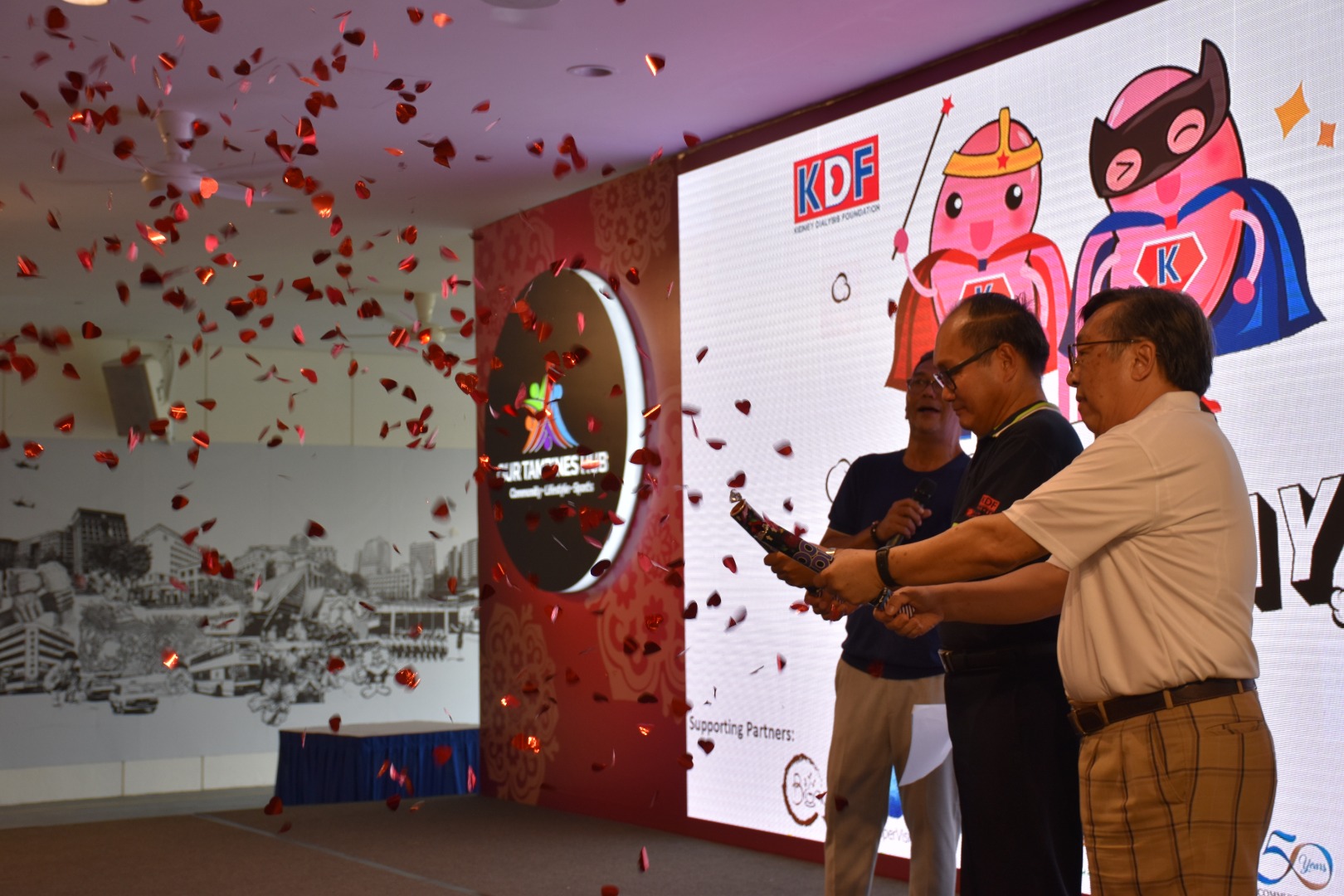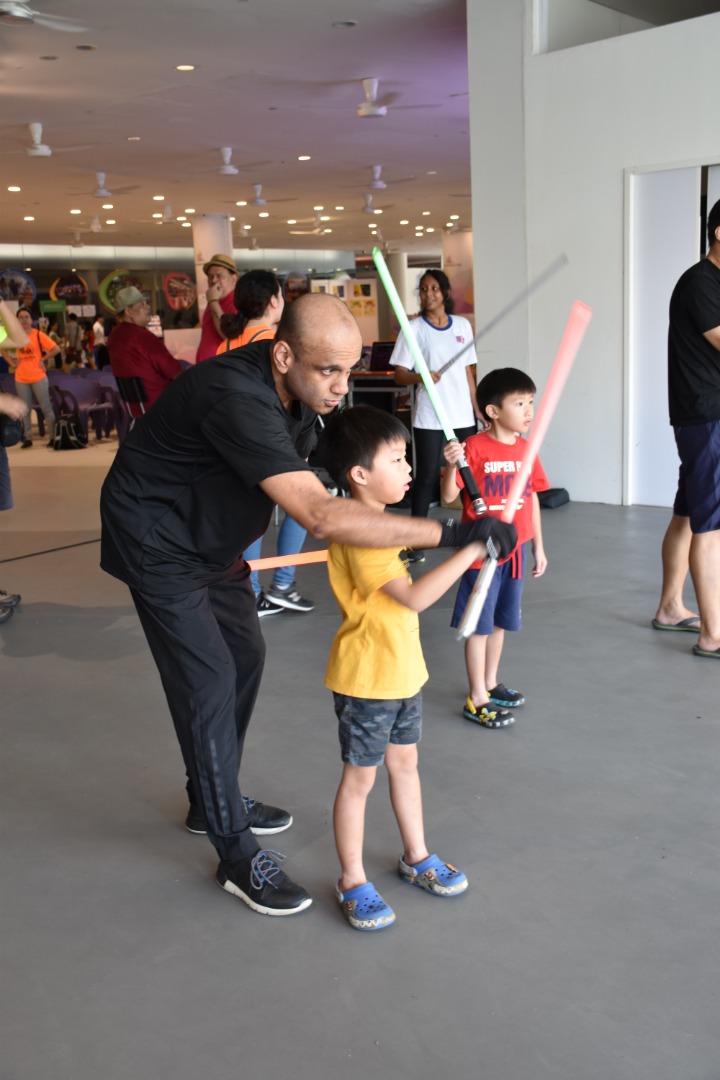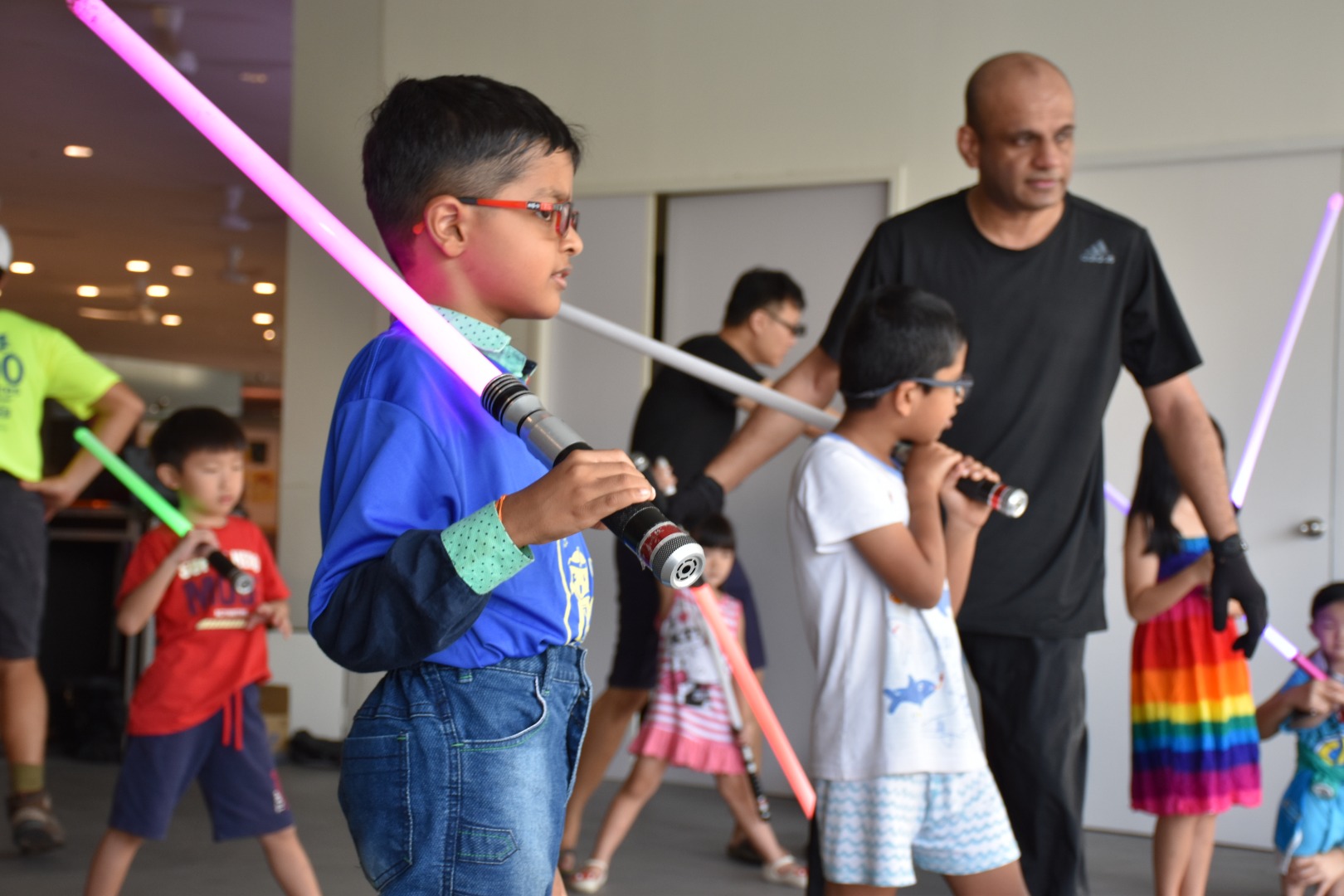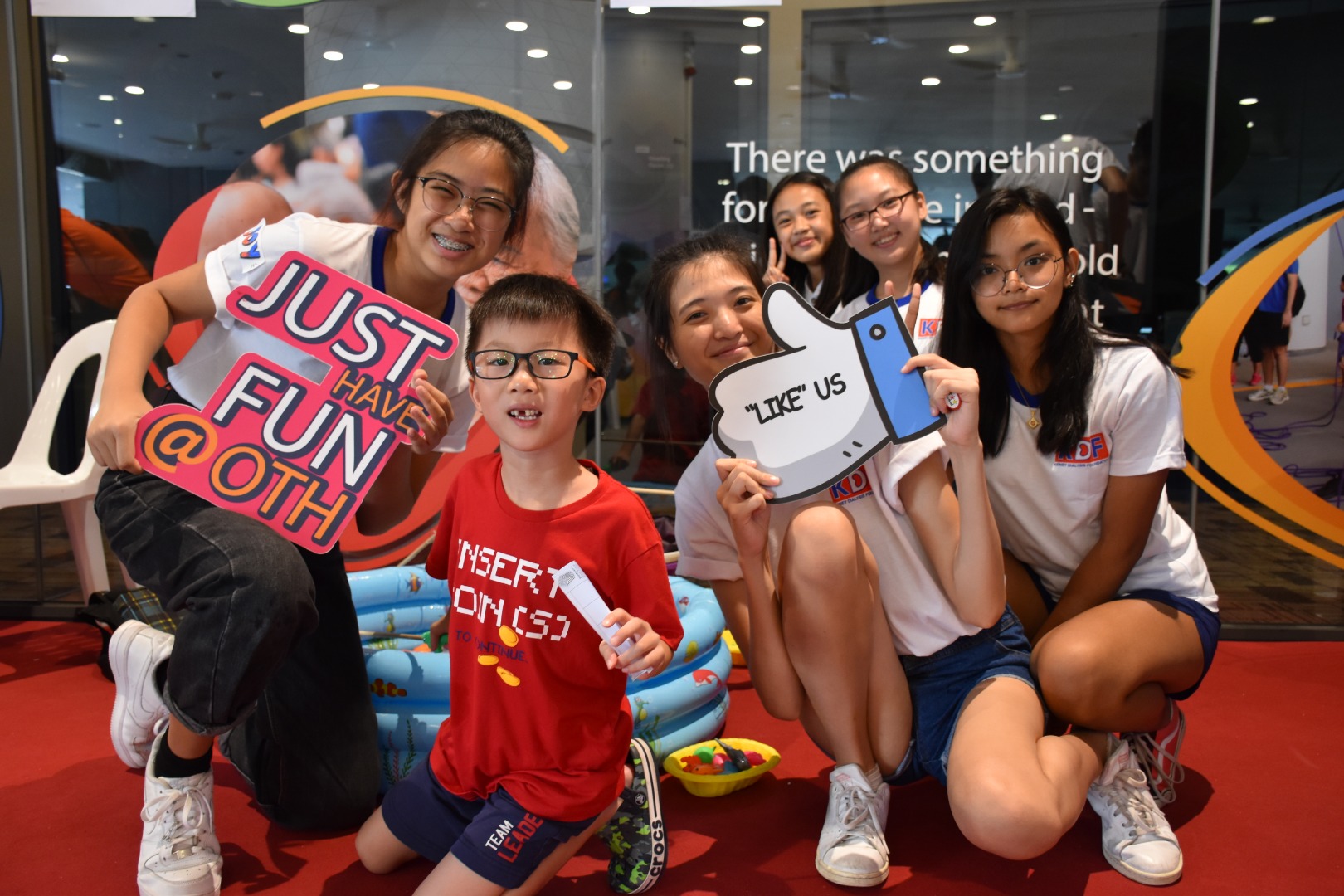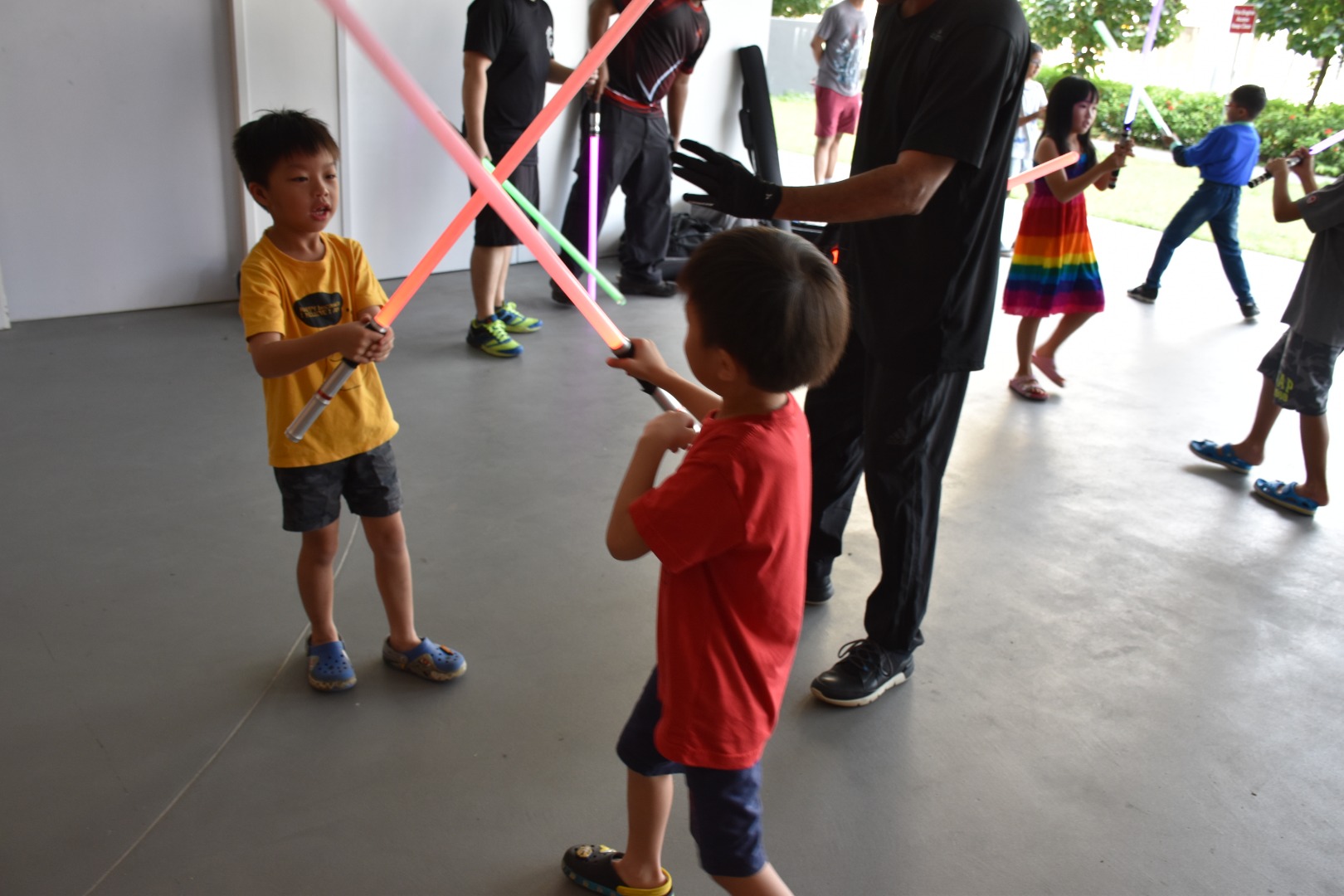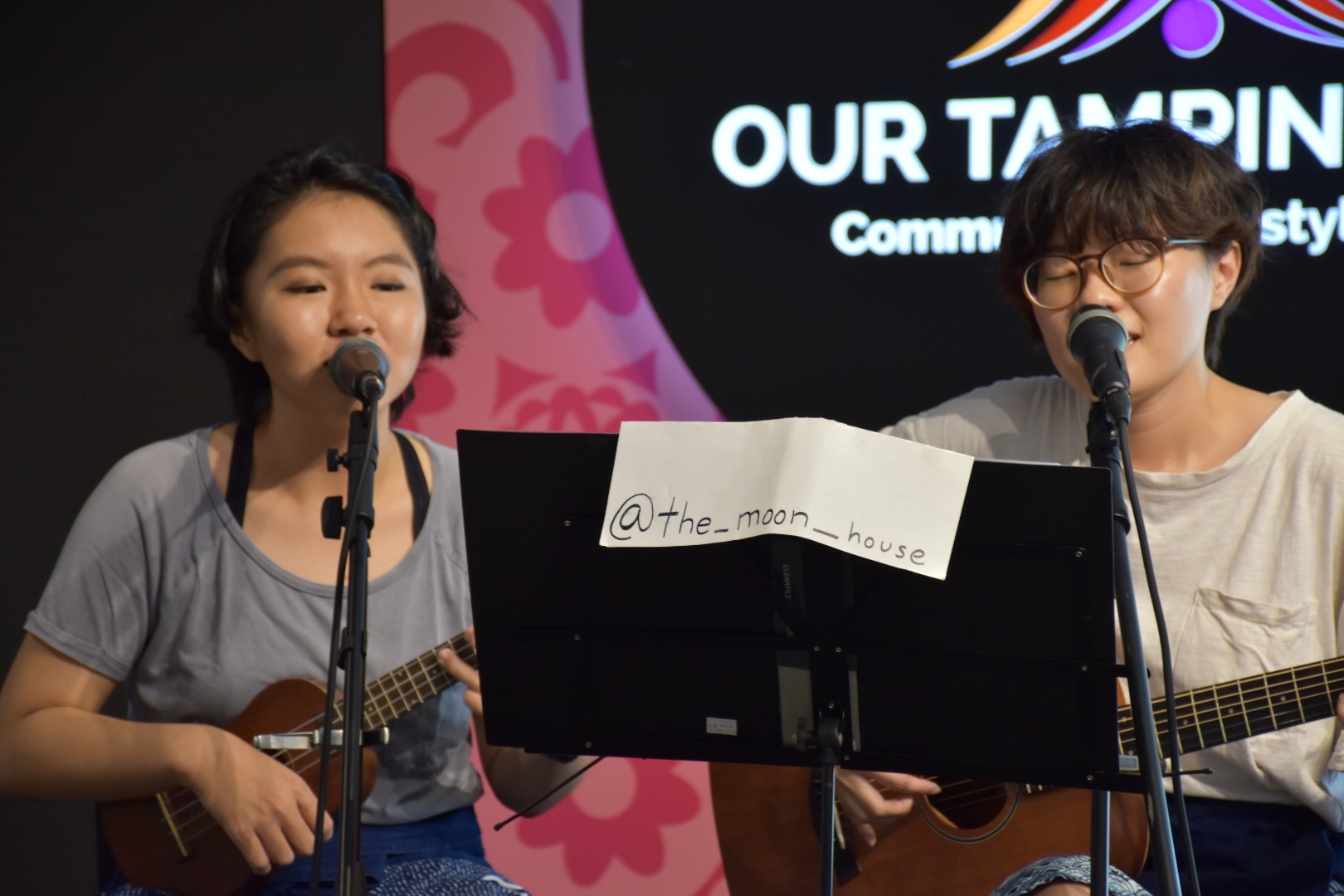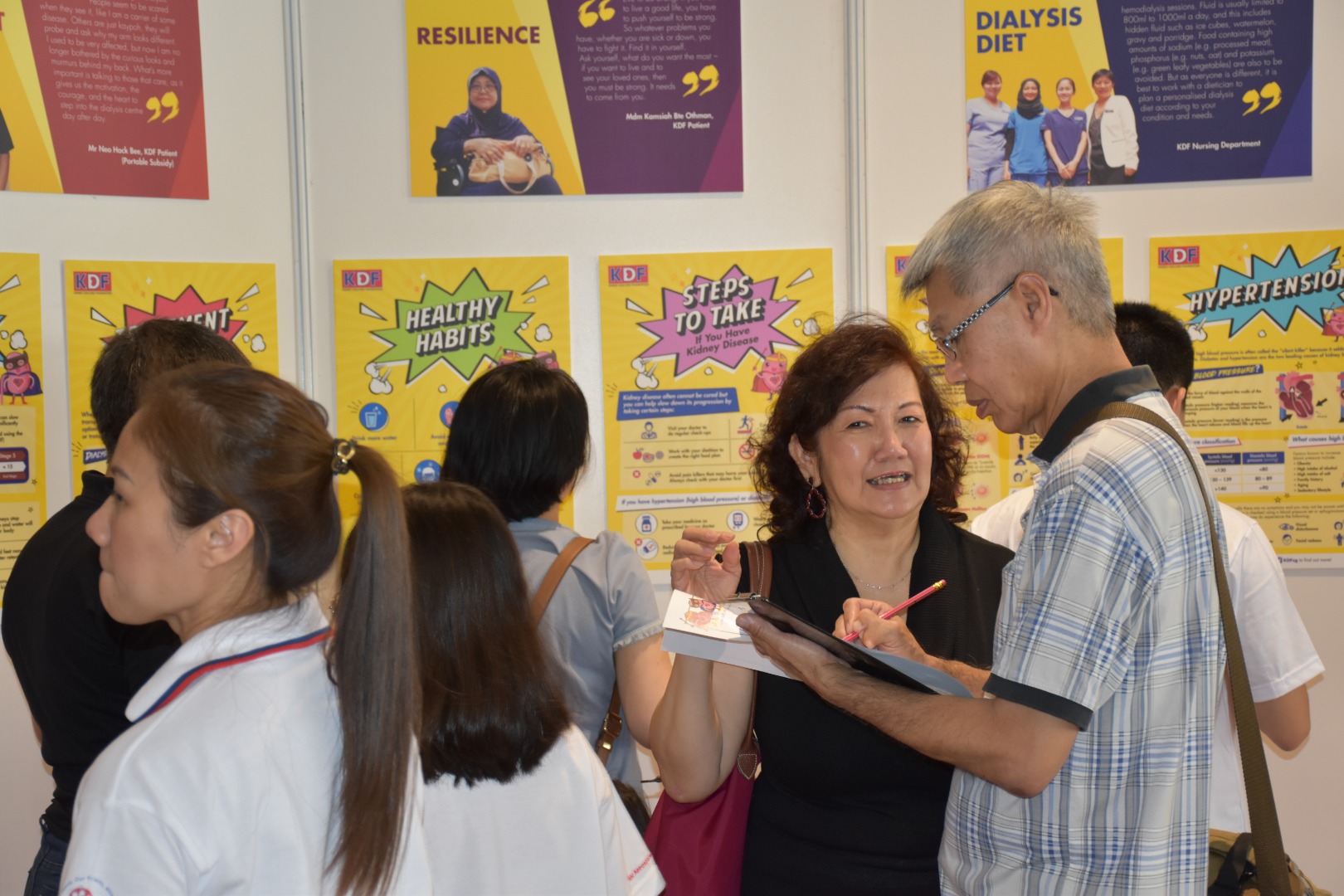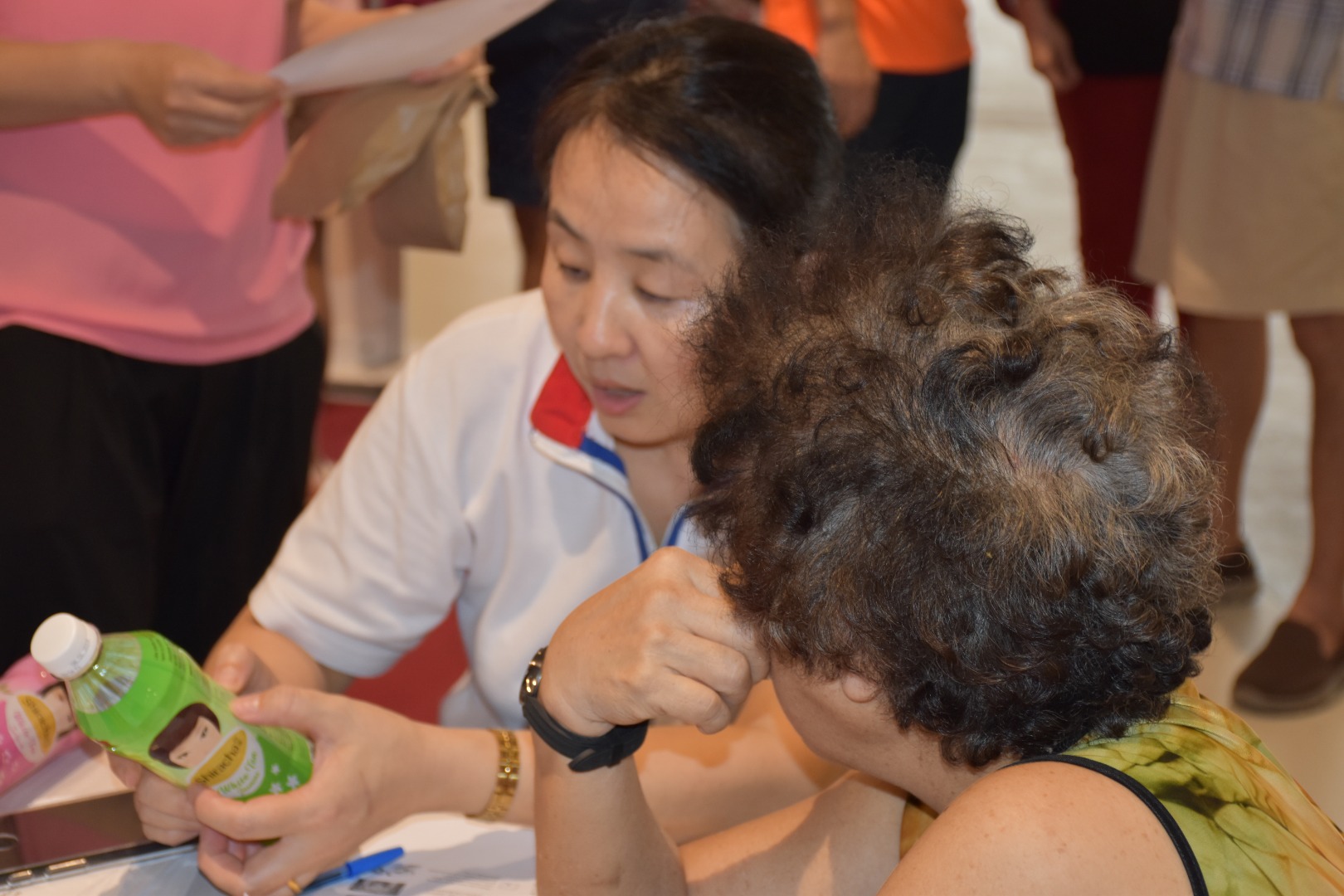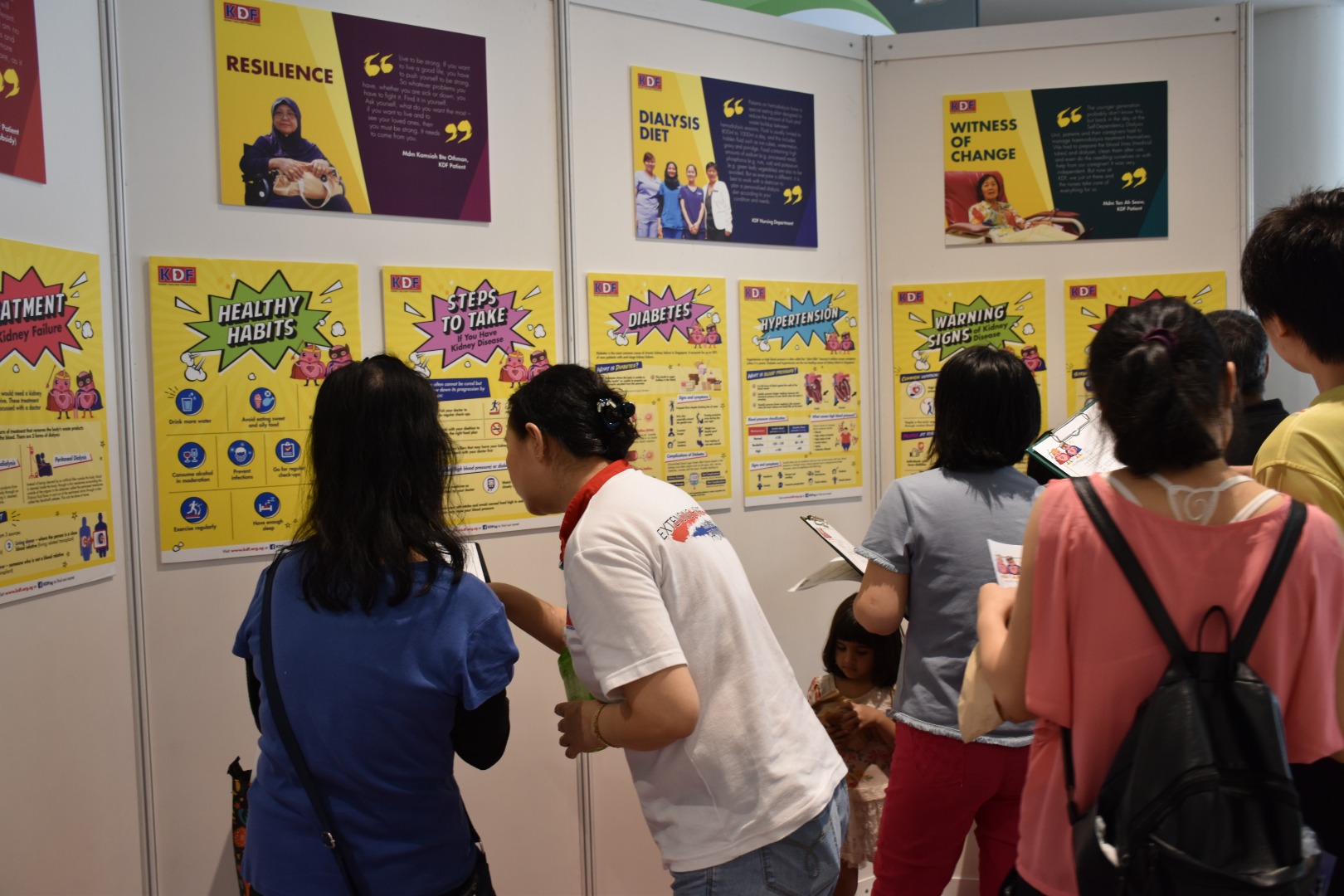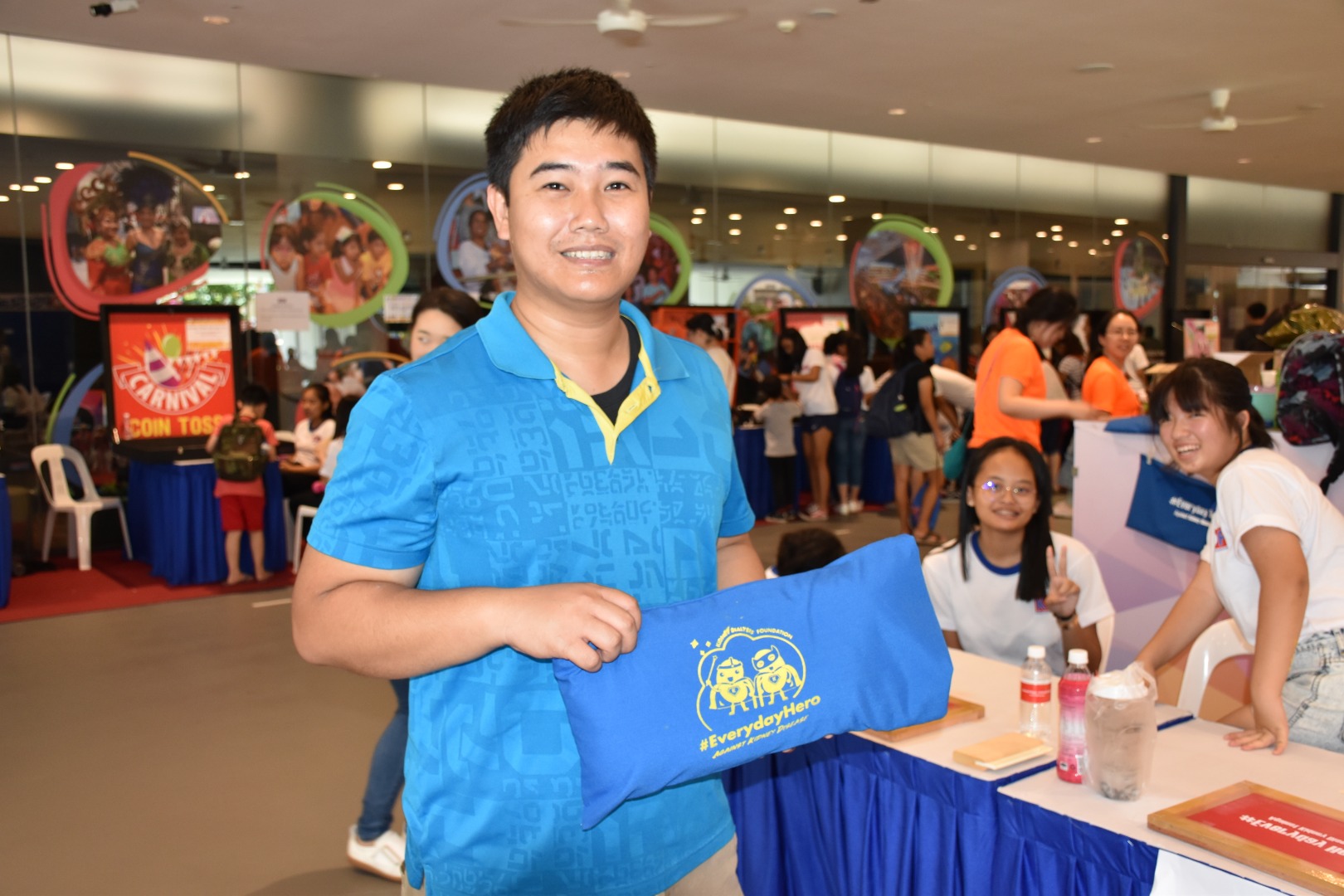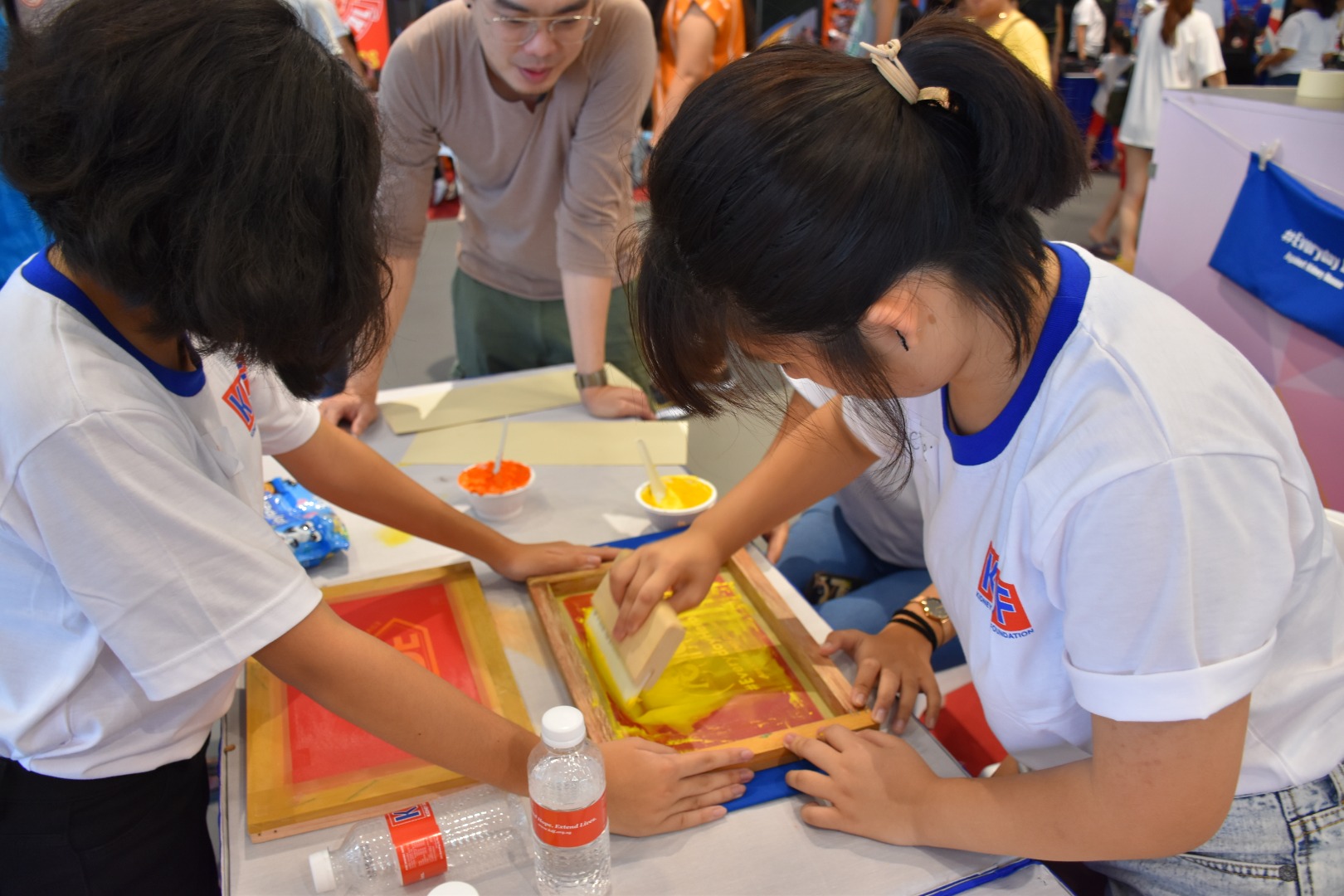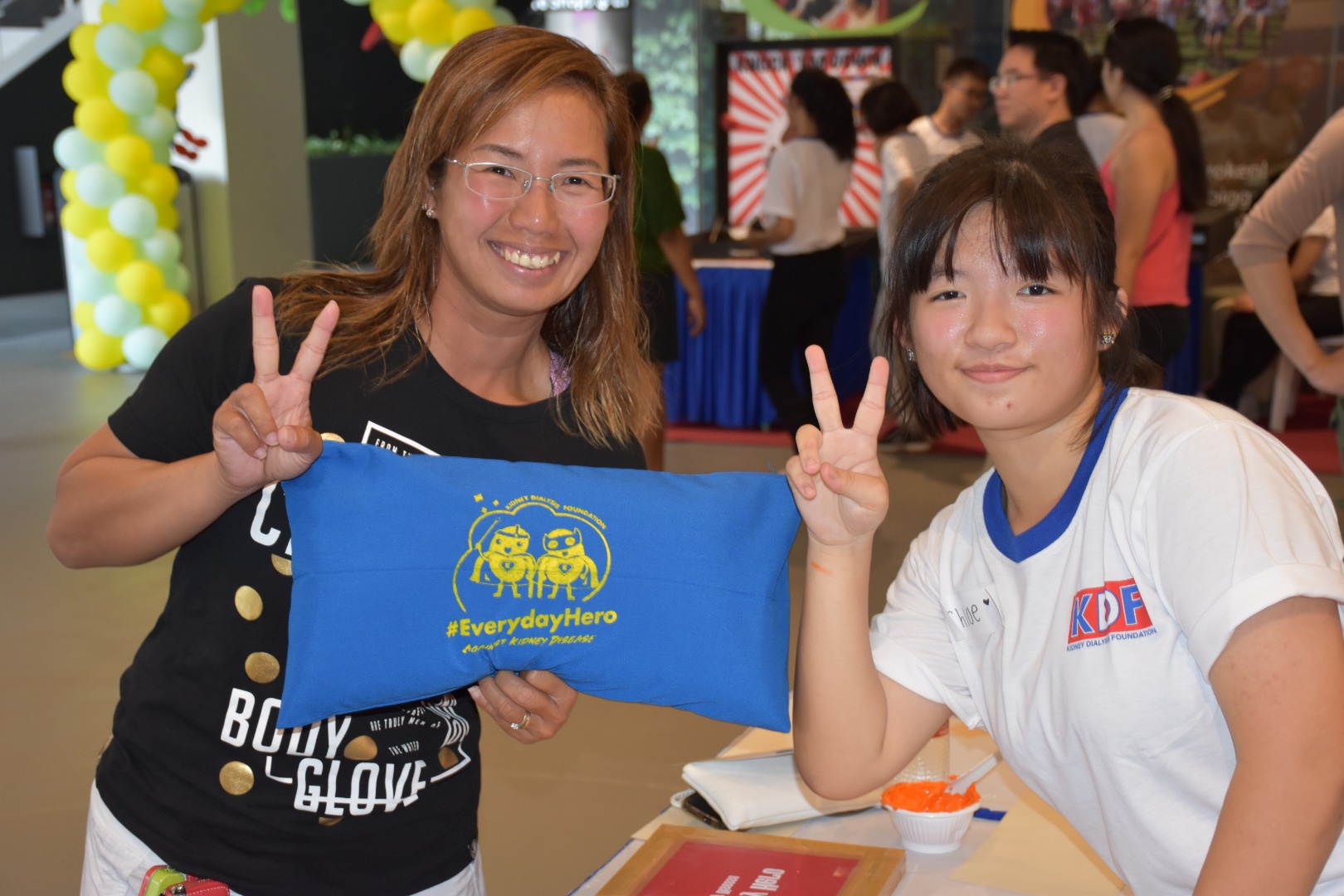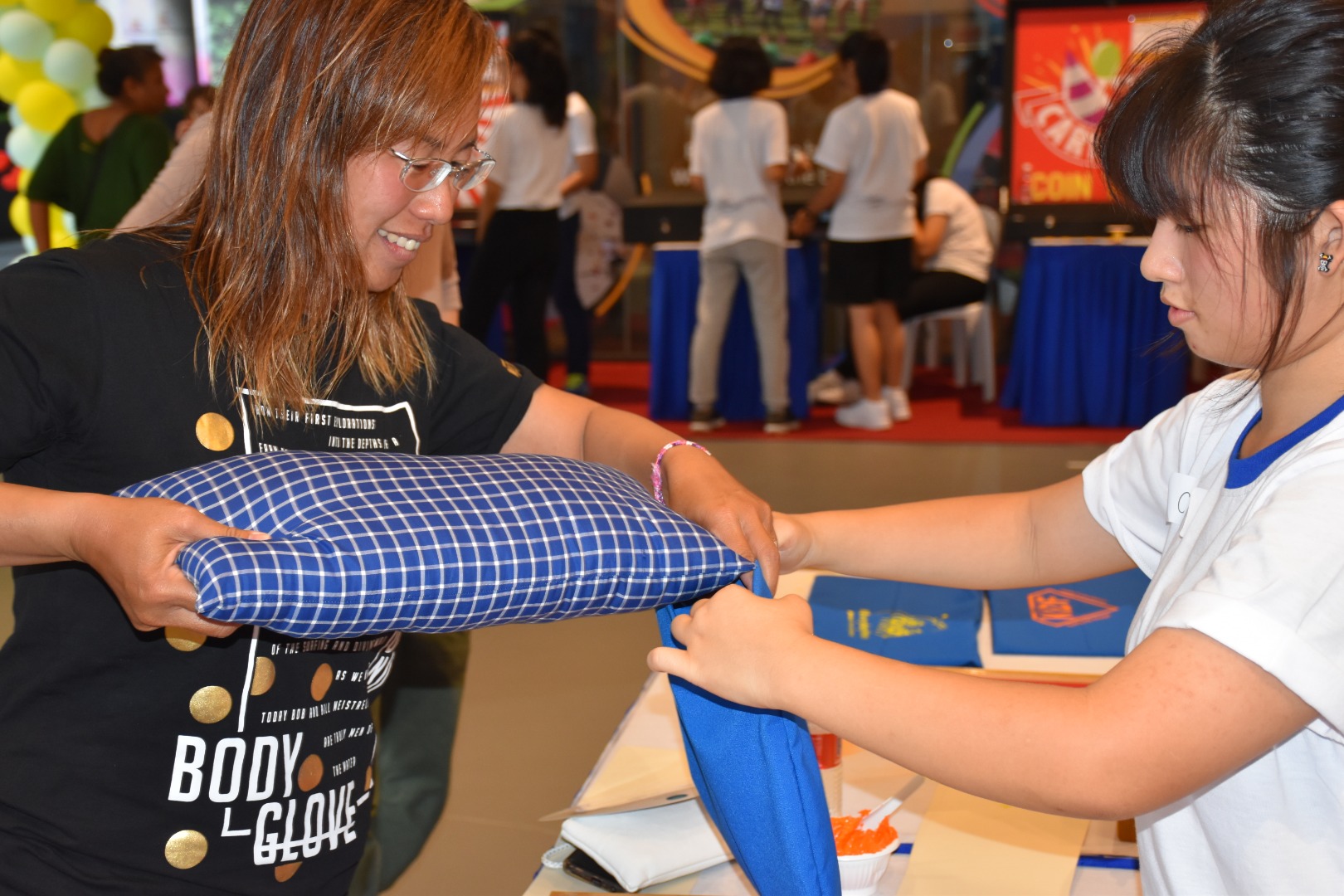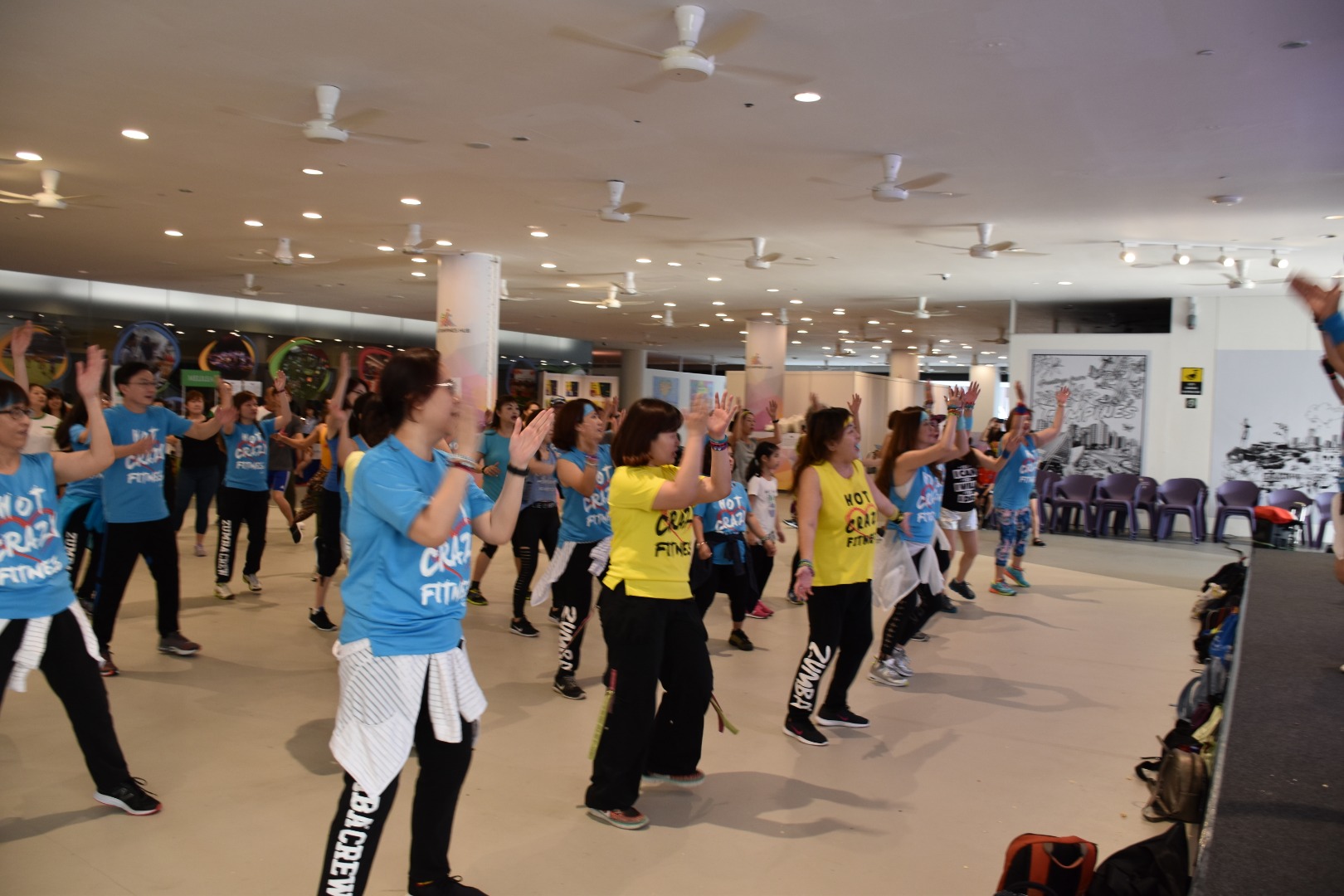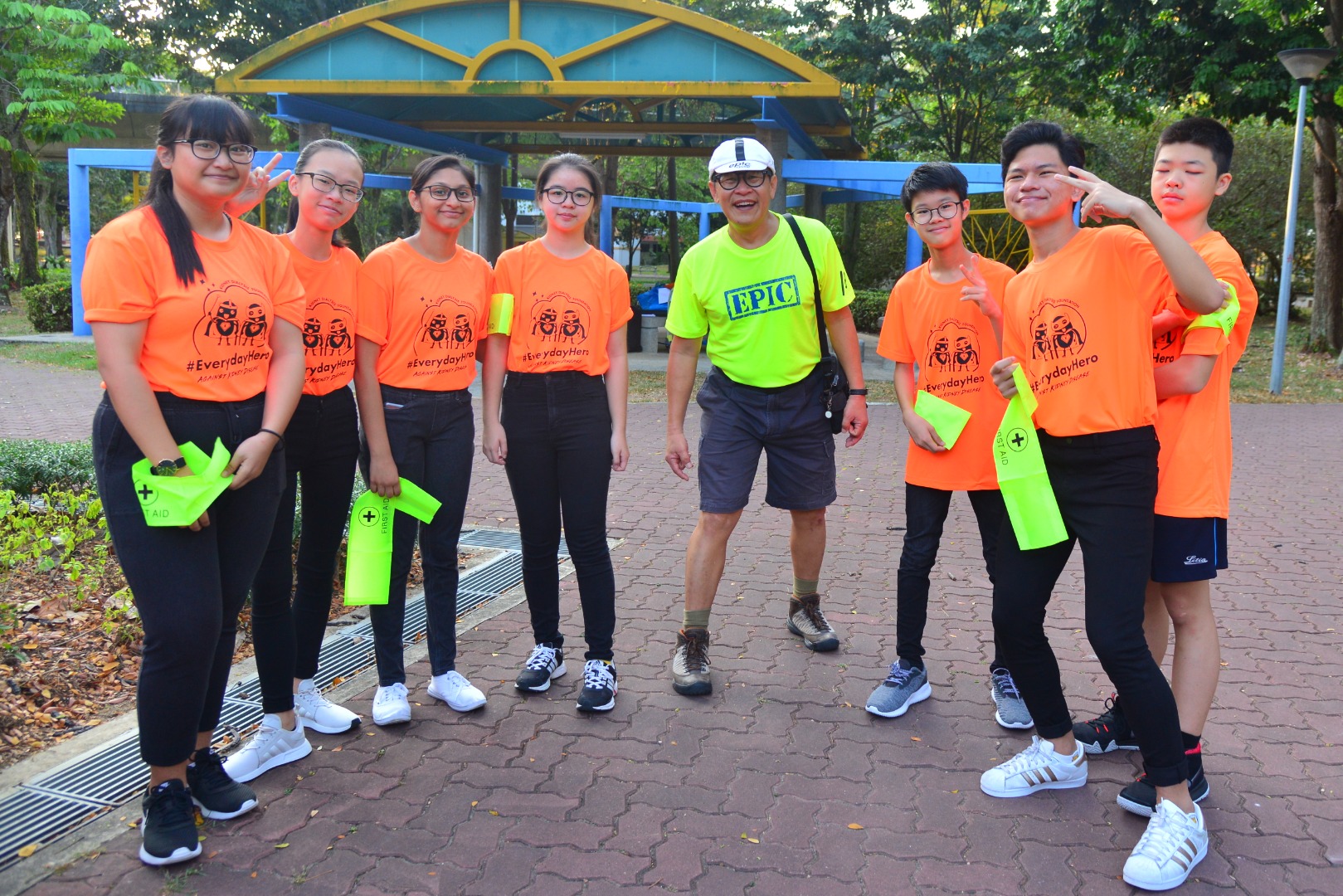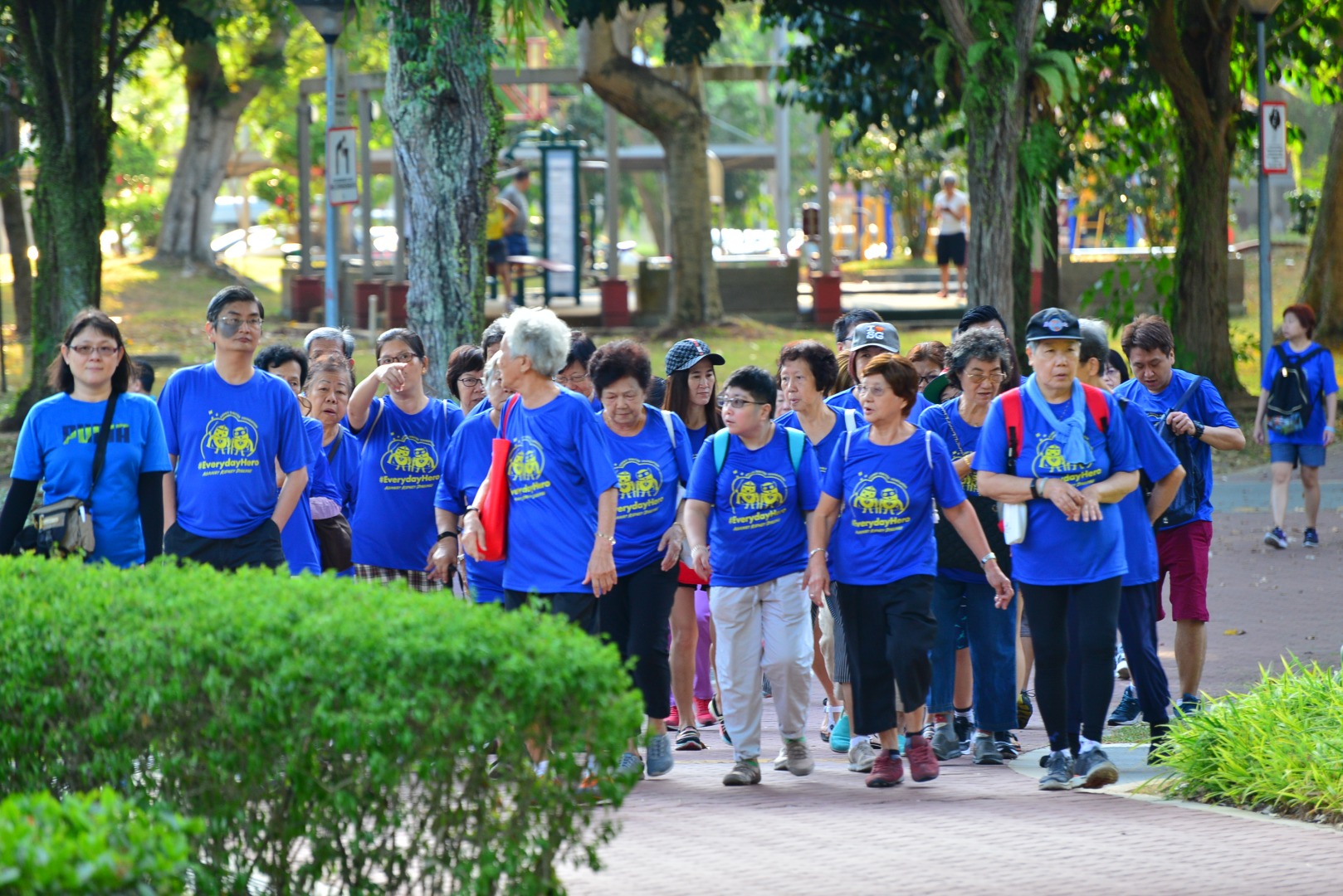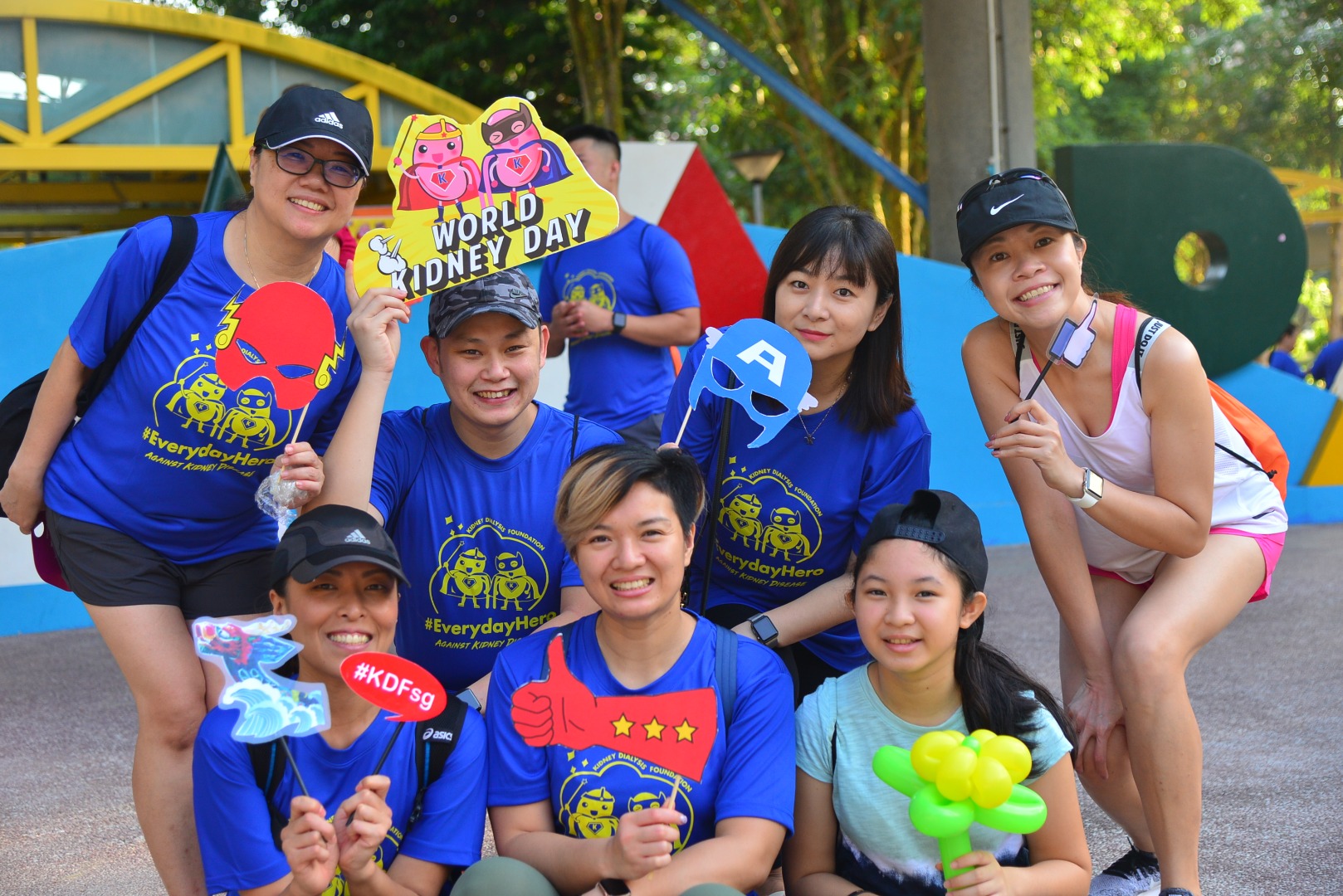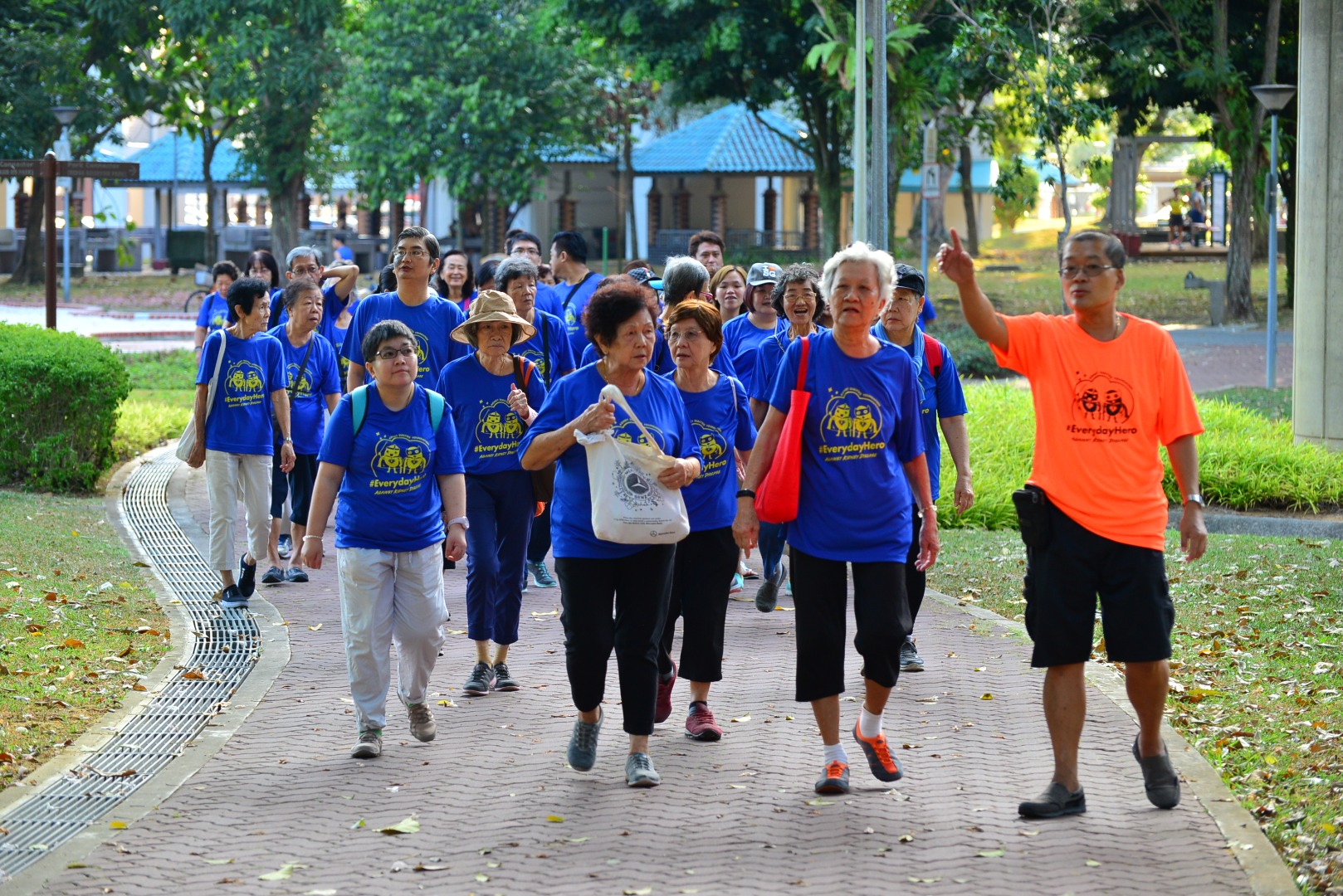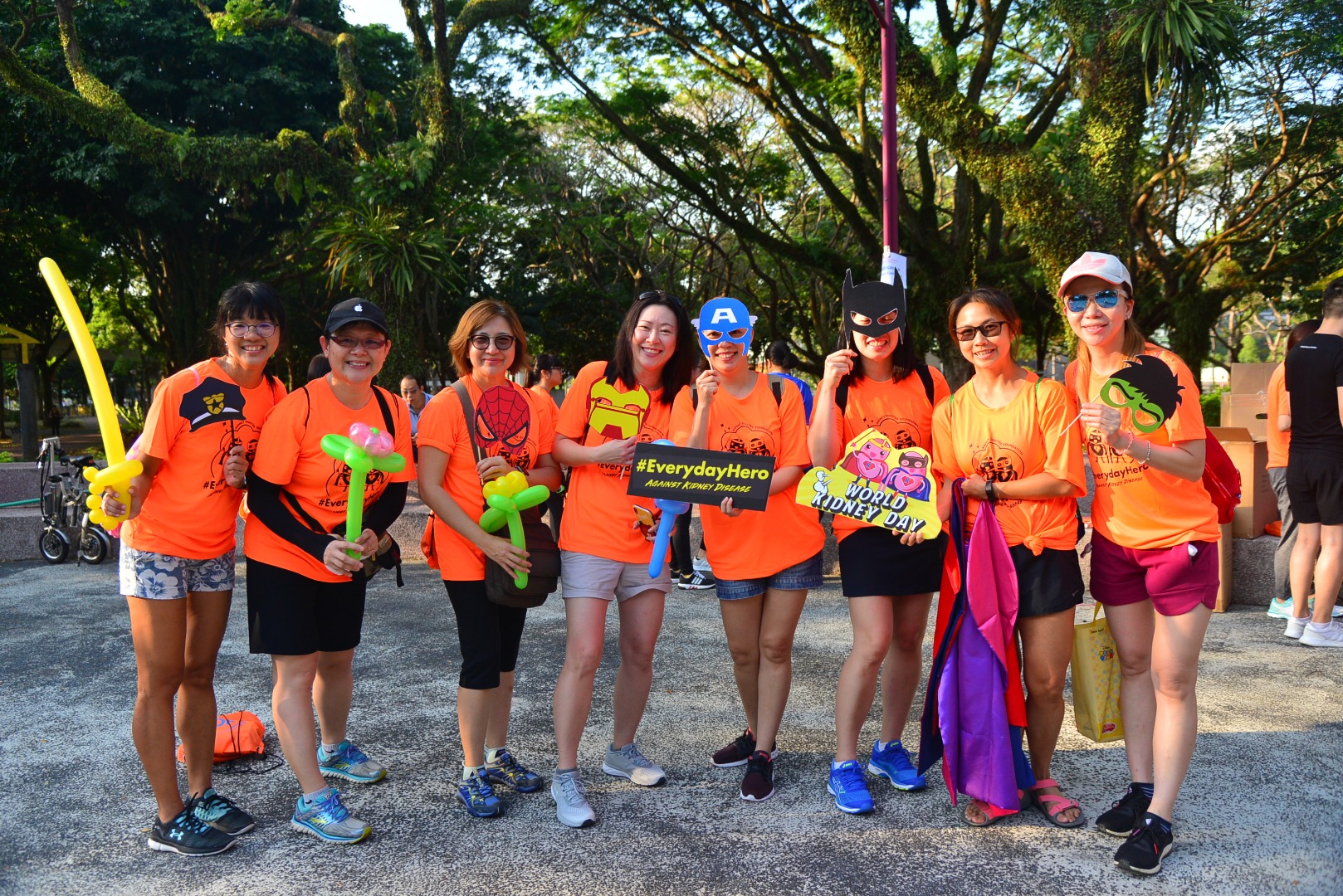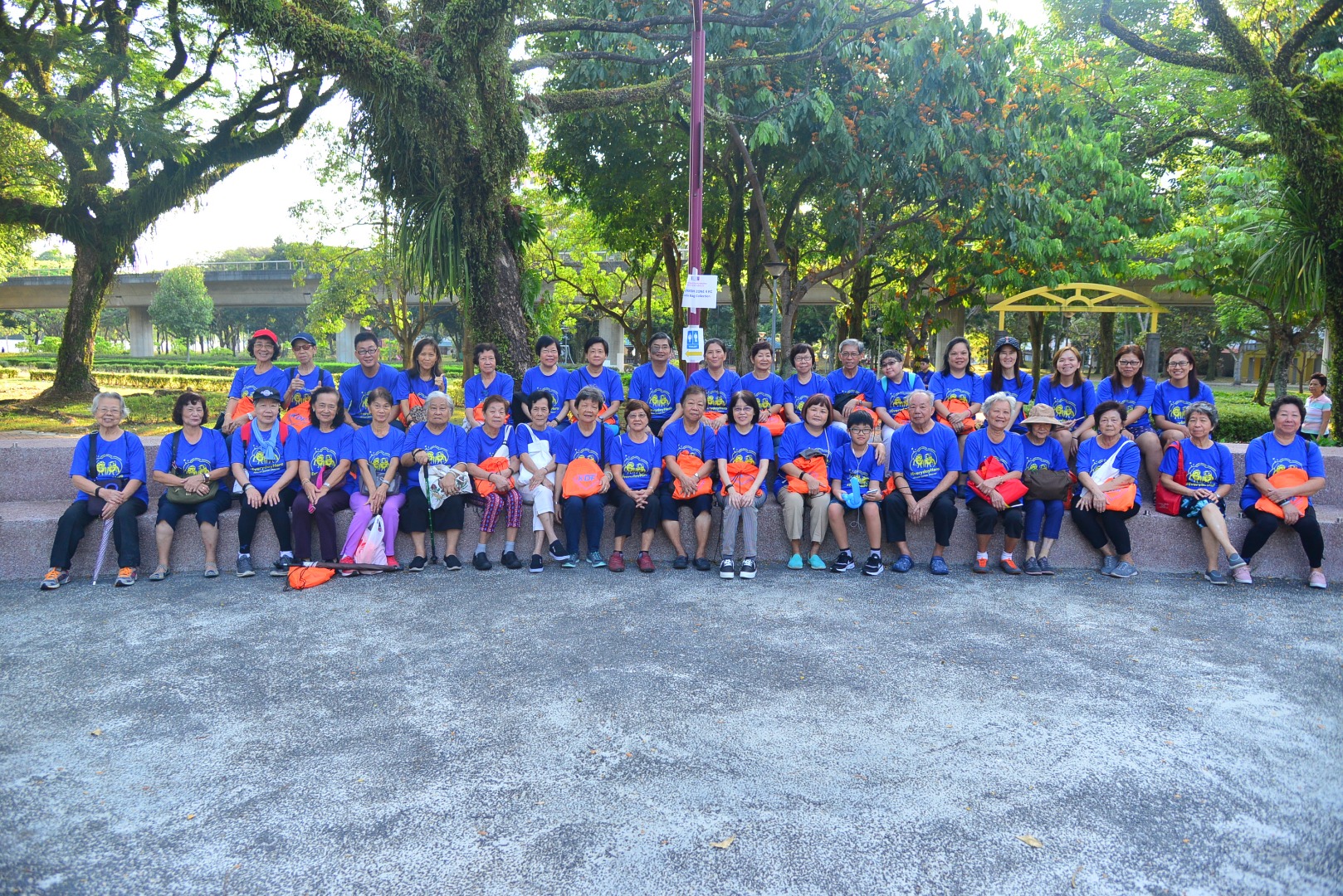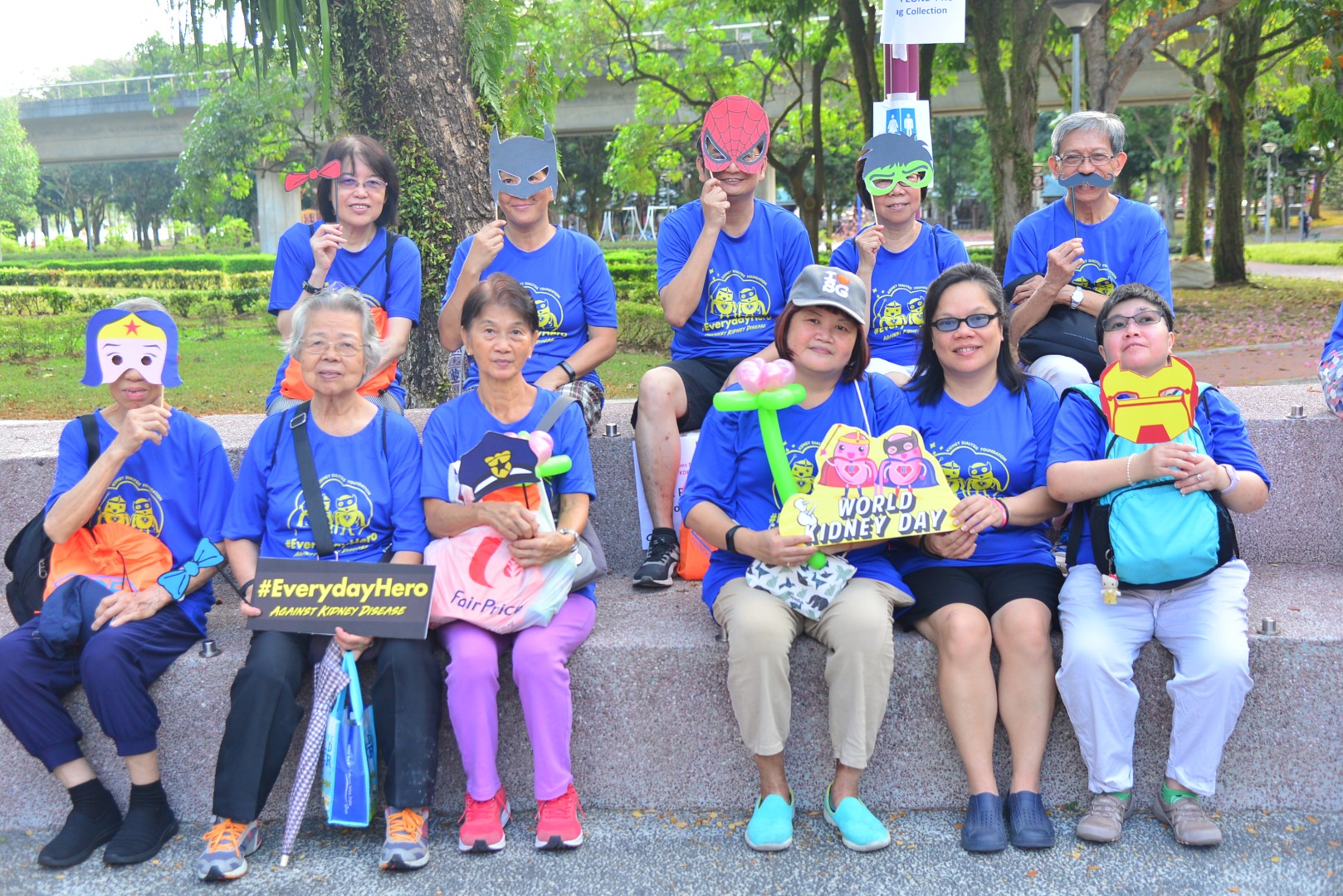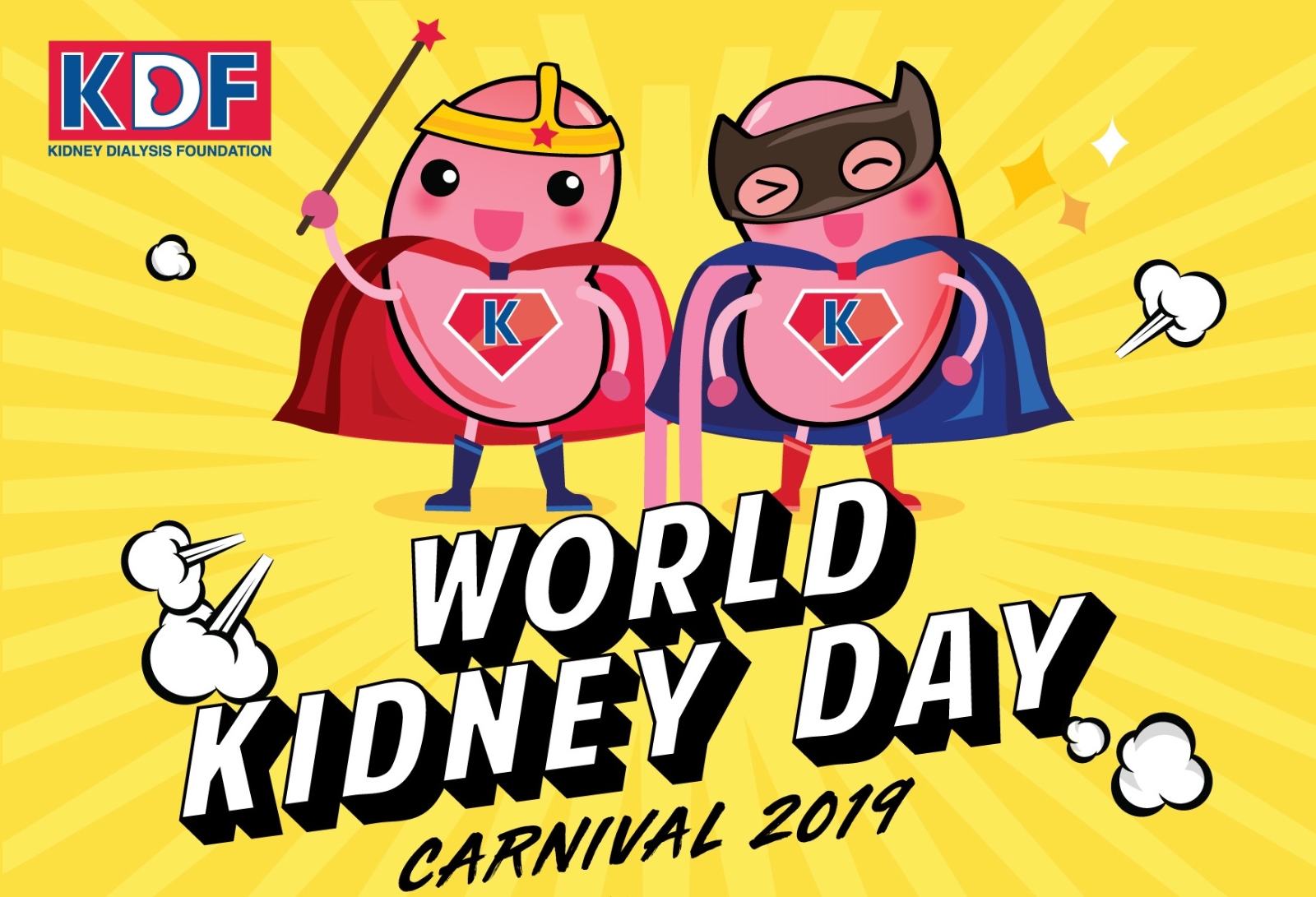 Thick long needles, a large medical couch, weighing scales and a dialysis machine – these were some of the items and furniture part of our mock-up dialysis centre at the KDF World Kidney Day carnival held on 10 March 2019 at Our Tampines Hub.
Through the event, we aimed to raise awareness of the importance of our kidneys, kidney-related diseases and kidney failure. An 'Everyday Hero' theme was selected to honour and cast light on the resilience and strength shown by patients living with kidney failure.
A key highlight of the carnival was a dialysis experiential zone, where participants could take part in a one-of-a-kind experience where they traced the journey of a patient on dialysis. Upon entering the room, a nurse would take participants through the entire dialysis process with detailed explanations, while participants soaked in the smell, sights and sounds of a dialysis setting. The immersive experience allowed participants to gain a first-hand understanding of what our patients have to go through for their treatment— physically and mentally.
Heroes March
To start the day, about 200 attendees took part in a family-friendly charity walkathon at Sun Plaza Park, which aimed to promote an active and healthy lifestyle. They were also encouraged to don their favourite superhero costumes to vie for the best-dressed award.
Aside from fringe activities, such as balloon sculpting and a photo booth at the starting point, attendees were also challenged to look for three iconic landmarks during their walk, and post their selfie or wefie with it onto their social media platforms to win mystery prizes.
All attendees successfully completed the walk at Our Tampines Hub, Central Plaza, where KDF directors, Mr. Chan Soo Sen and Mr. Watson Ong, officiated the launch of the World Kidney Day carnival.
Activities for all ages
From the stage to the booths, there was something available for everyone. Children especially enjoyed our carnival games, which were specially modified and adapted to feature elements of healthy living and kidney-related information.
For participants who felt that the carnival games were too easy for them, there was also the option of challenging themselves to our crossword puzzle. Participants had to read our health posters to find all the answers.
Complimentary basic health screening, such as blood pressure checks, blood glucose tests and kidney disease risk assessments, were offered to all visitors. Our supporting partner, Vision Lab, also provided free eye pressure checks, as well as a health talk on eye care.
On stage, there were performances, talks and quizzes to keep the enthusiastic crowd entertained. While off-stage, participants had a chance to experience lightsaber combat training, or give live silk screen printing a go. The live silk screen station allowed visitors to purchase a pillow case and silk screen print on it personally. They could choose to keep it or donate it to a dialysis patient.
Participants were also treated to a cooking demonstration by the Health Promotion Board. The live demonstration taught participants how to make sushi rolls using brown rice, and wholegrain pancakes with peanut butter and banana.
The last highlight of the carnival was a mass Zumba® workout by Janice Fong, where we saw participants sweat it all out as they danced along to the music.
The full-day event was part of KDF's efforts to promote public awareness and education on kidney diseases, and close to 500 people, consisting of KDF supporters and members of the public, came down to show their support.
We would also like to take this opportunity to thank our student volunteers from Tampines Secondary School for taking time off to help us for our event.
Last but not least, special thanks to the following supporting partners and sponsors: