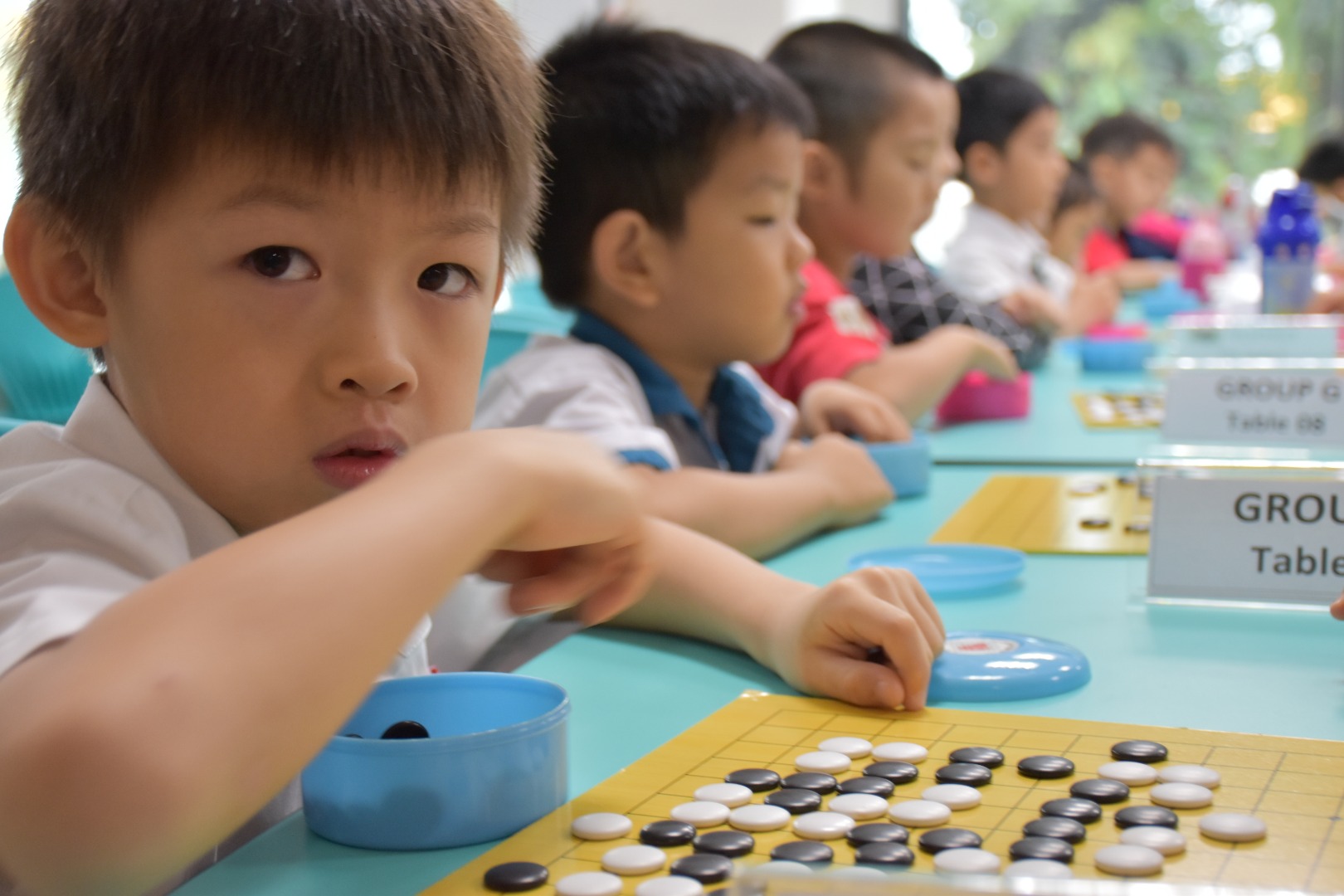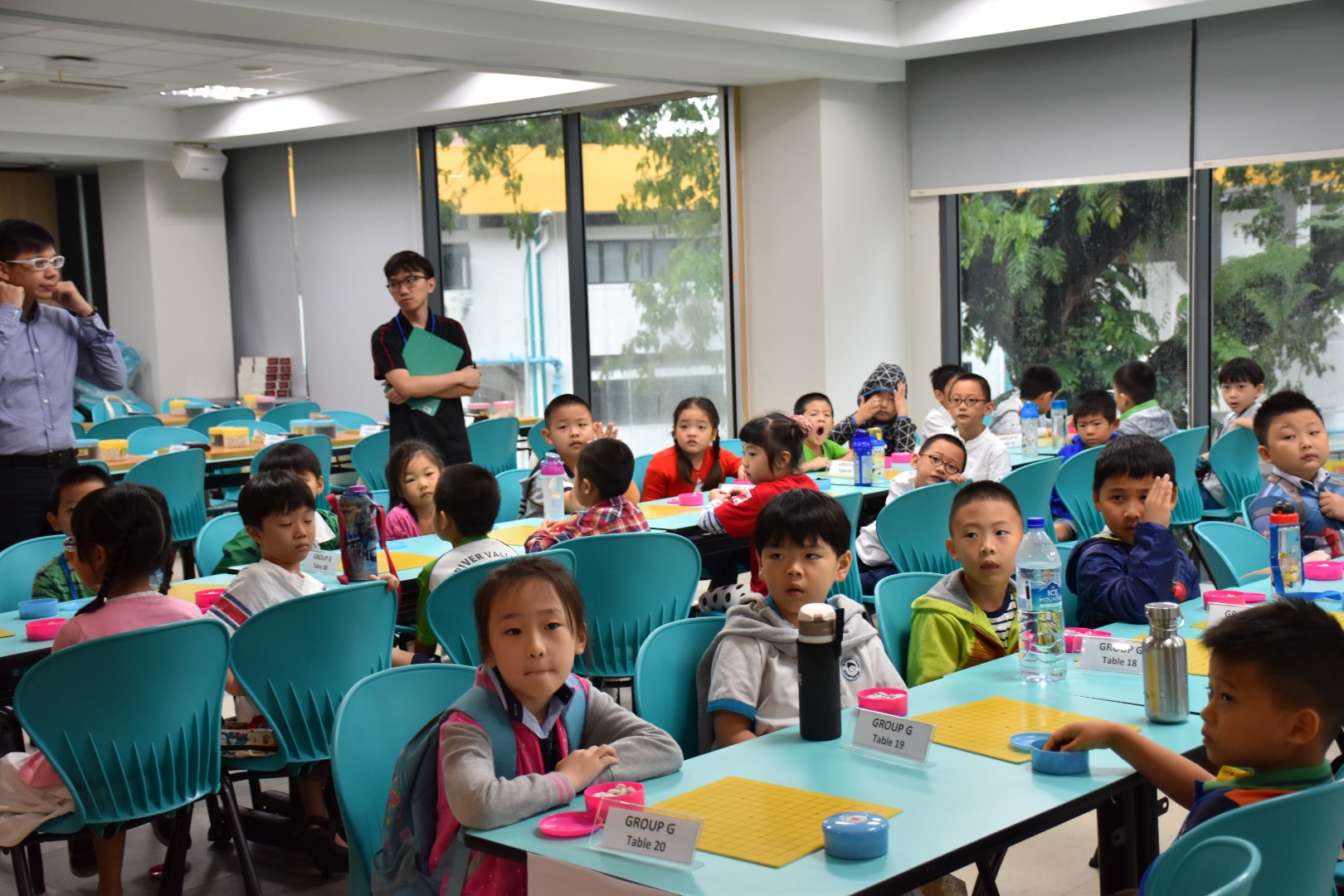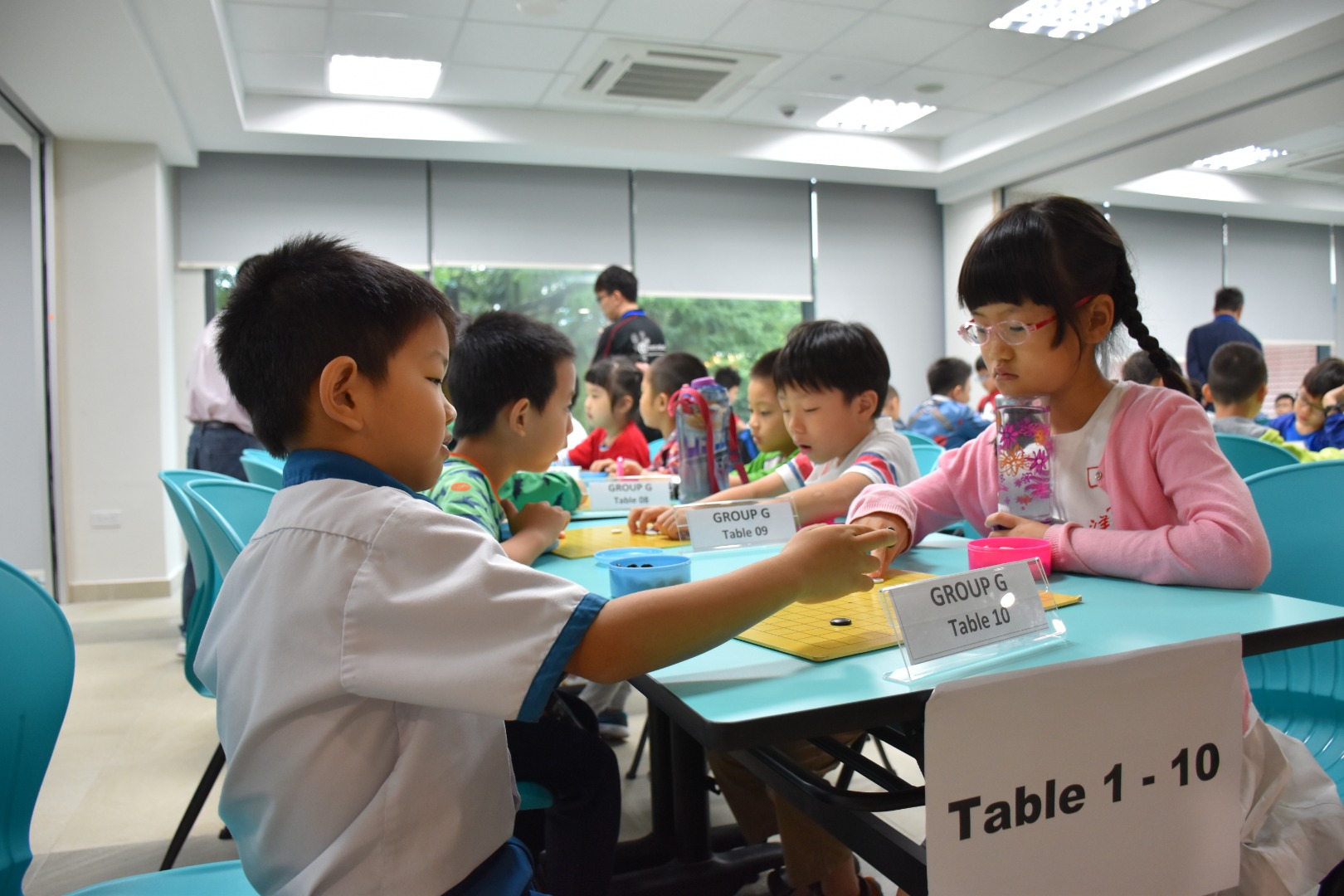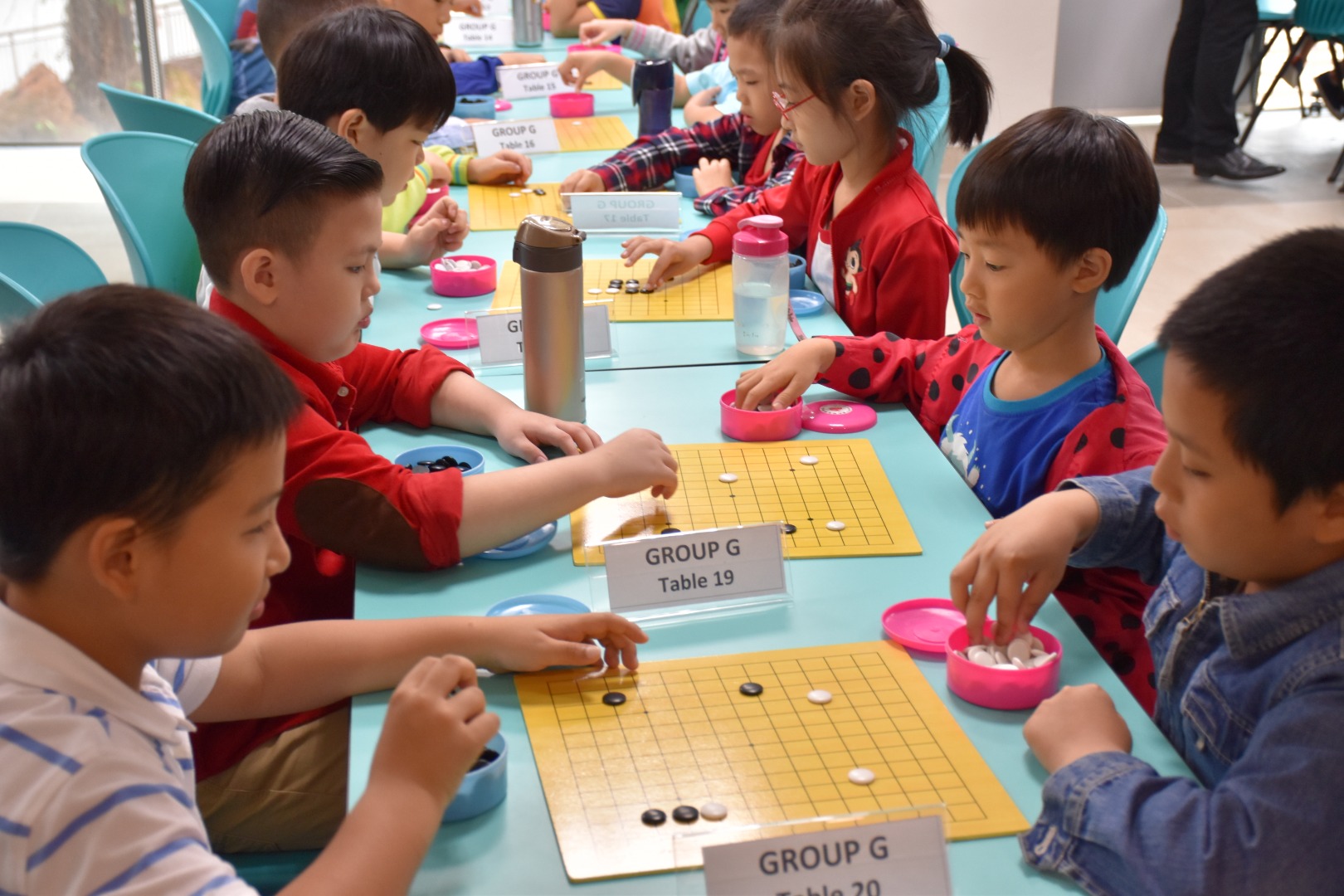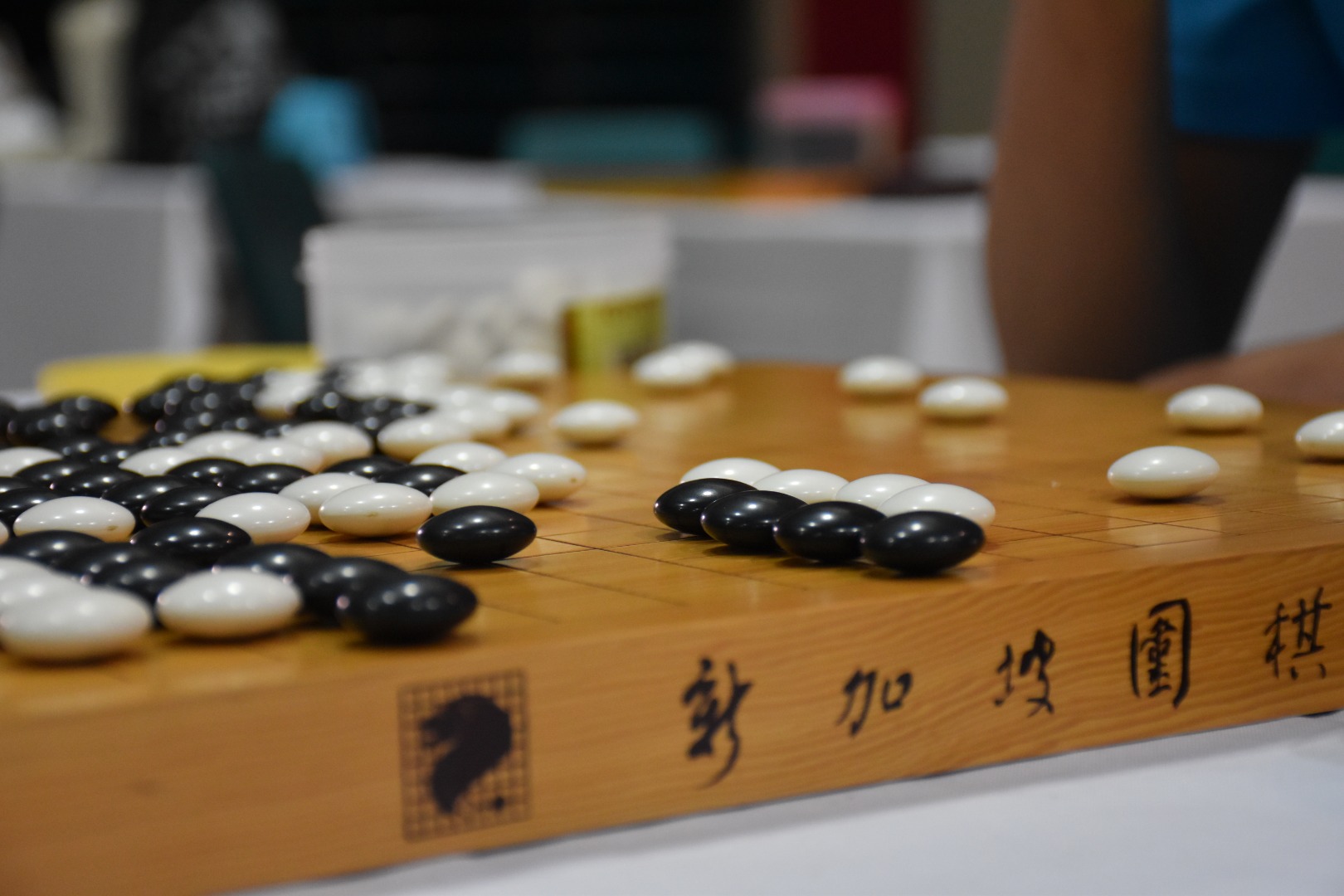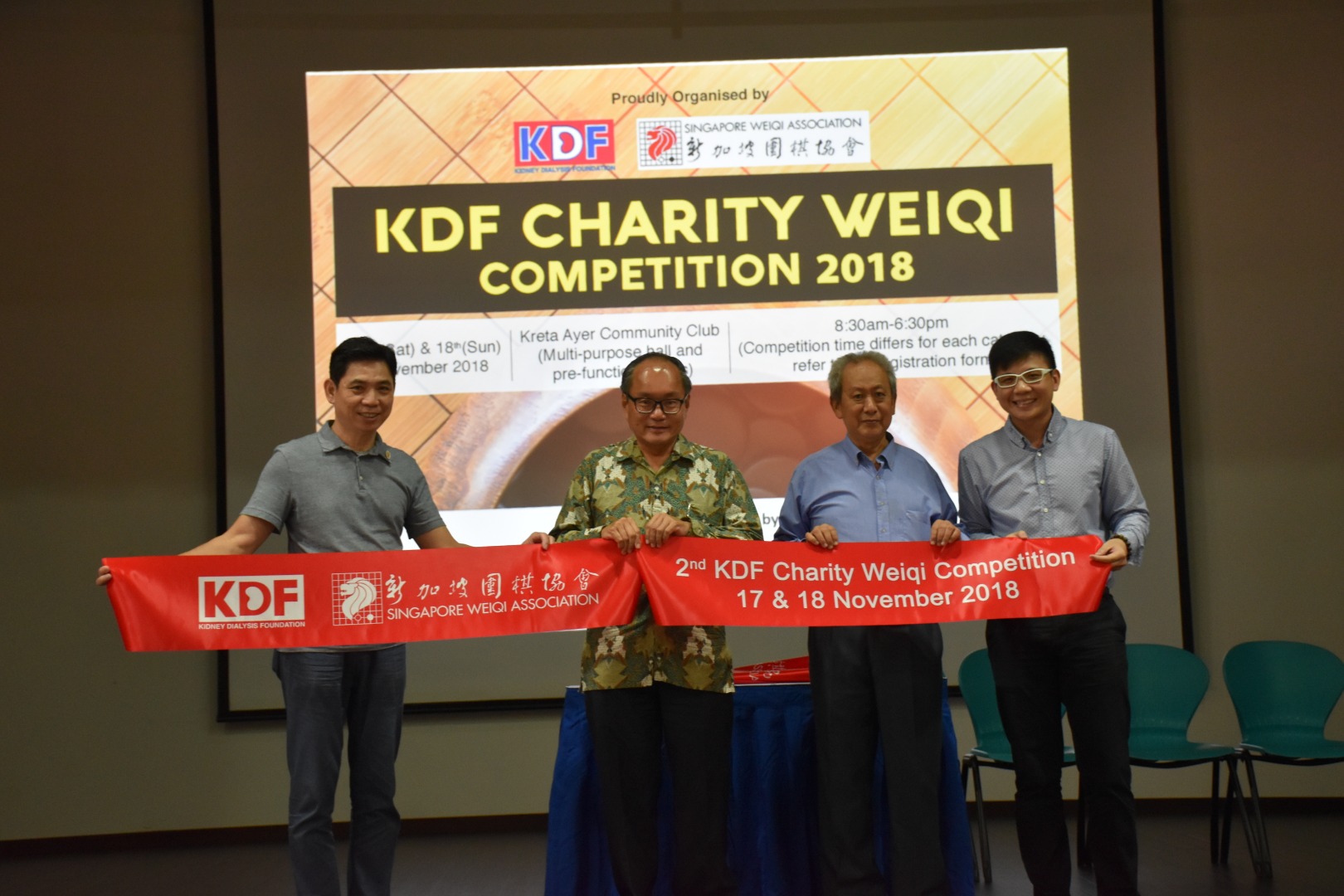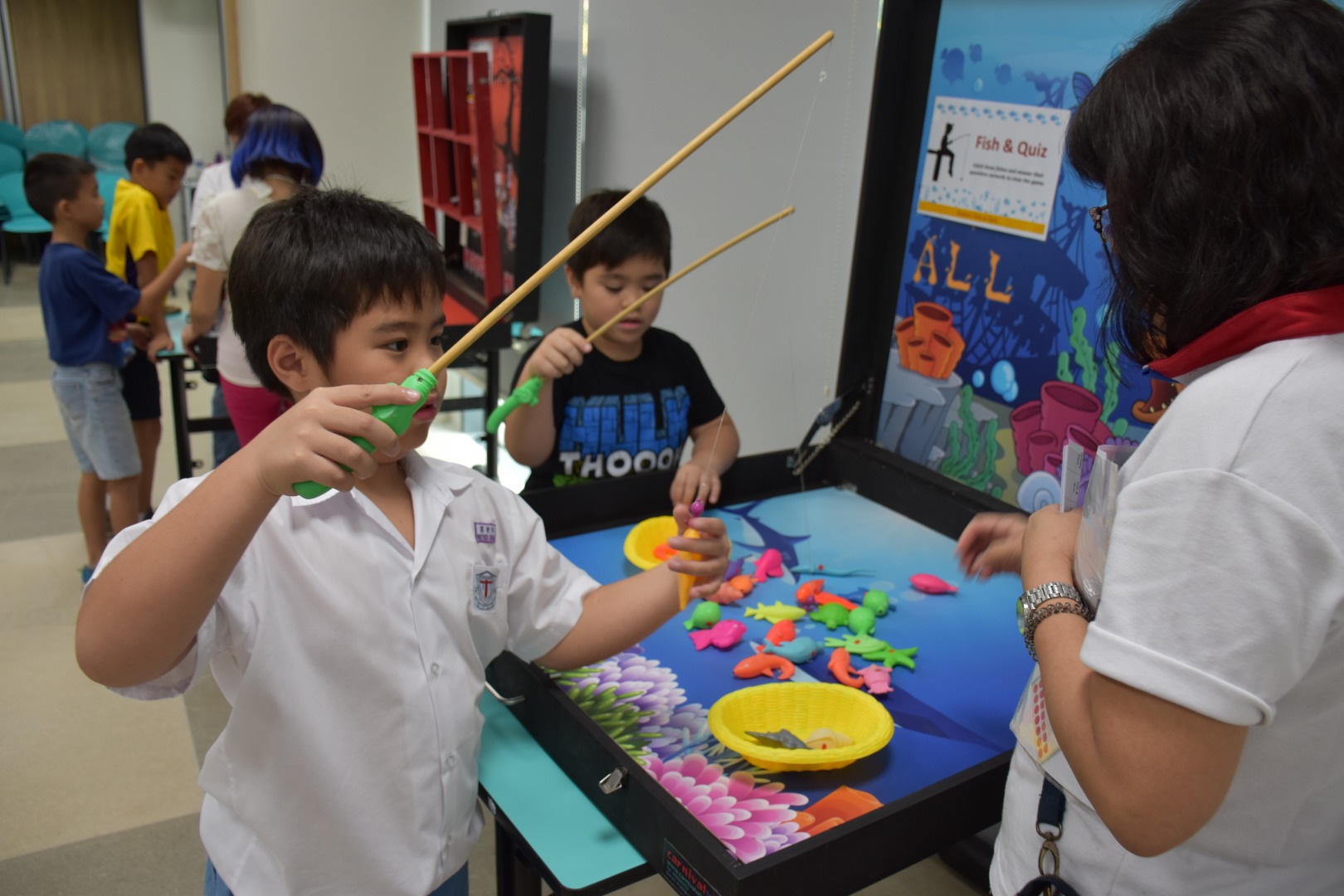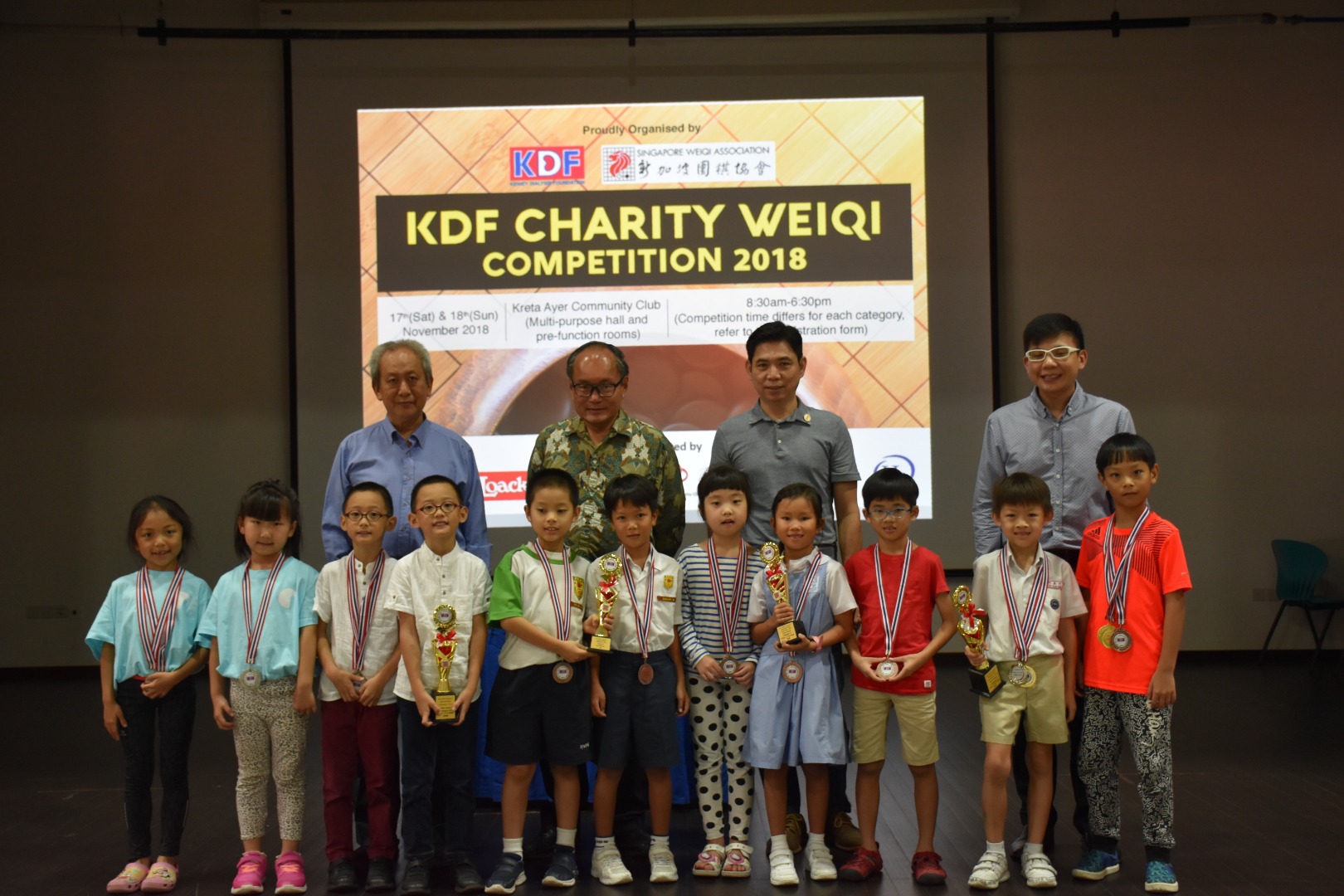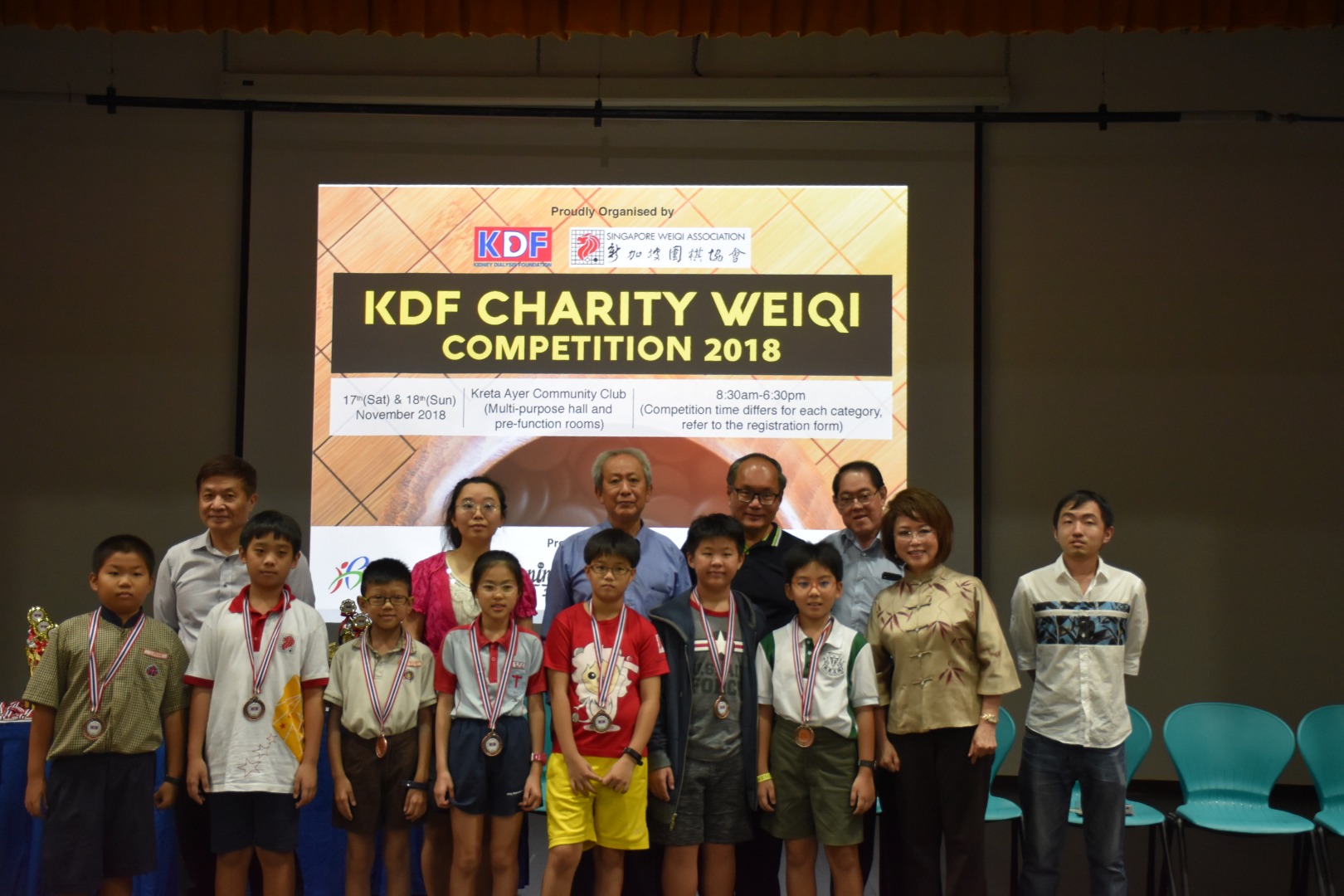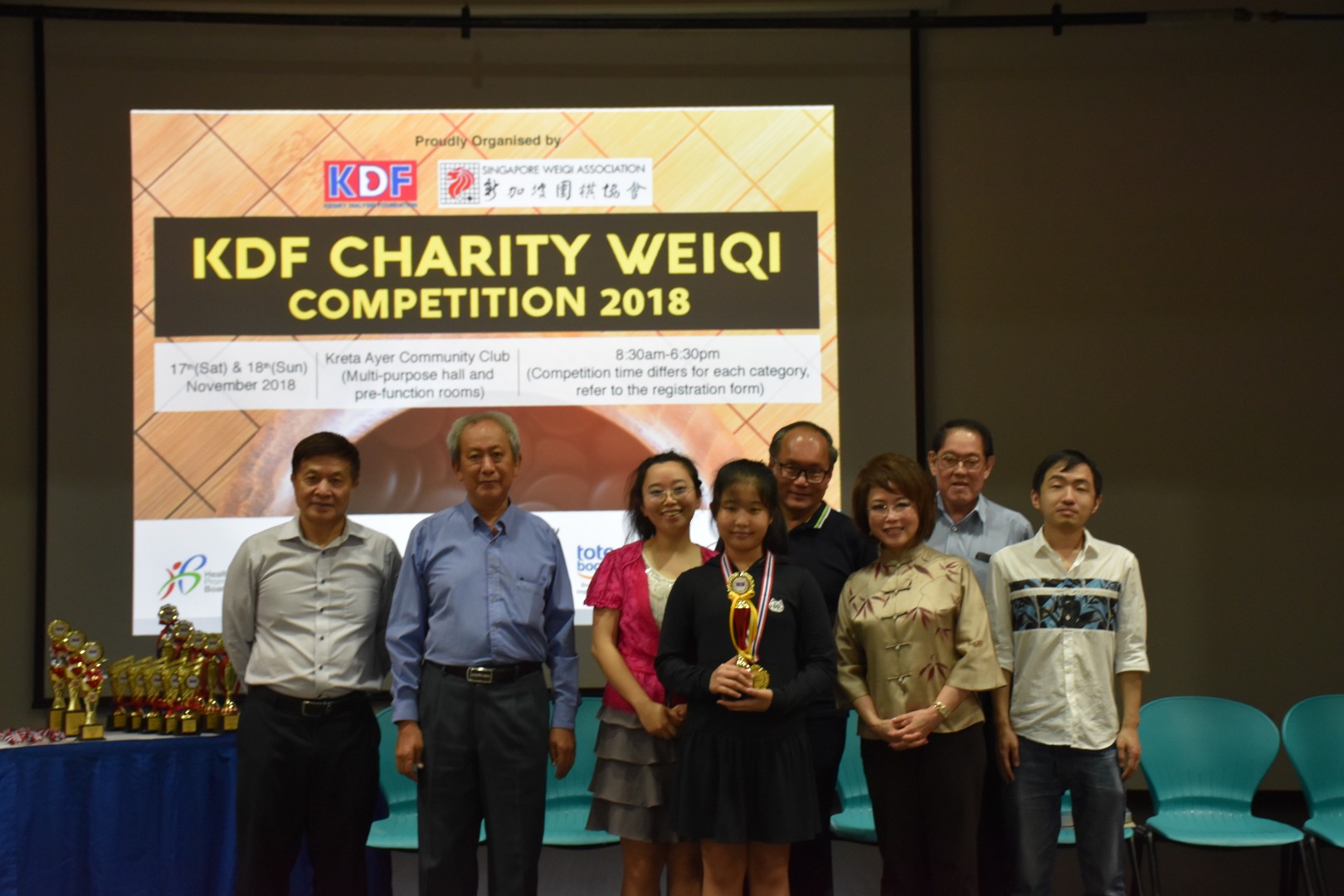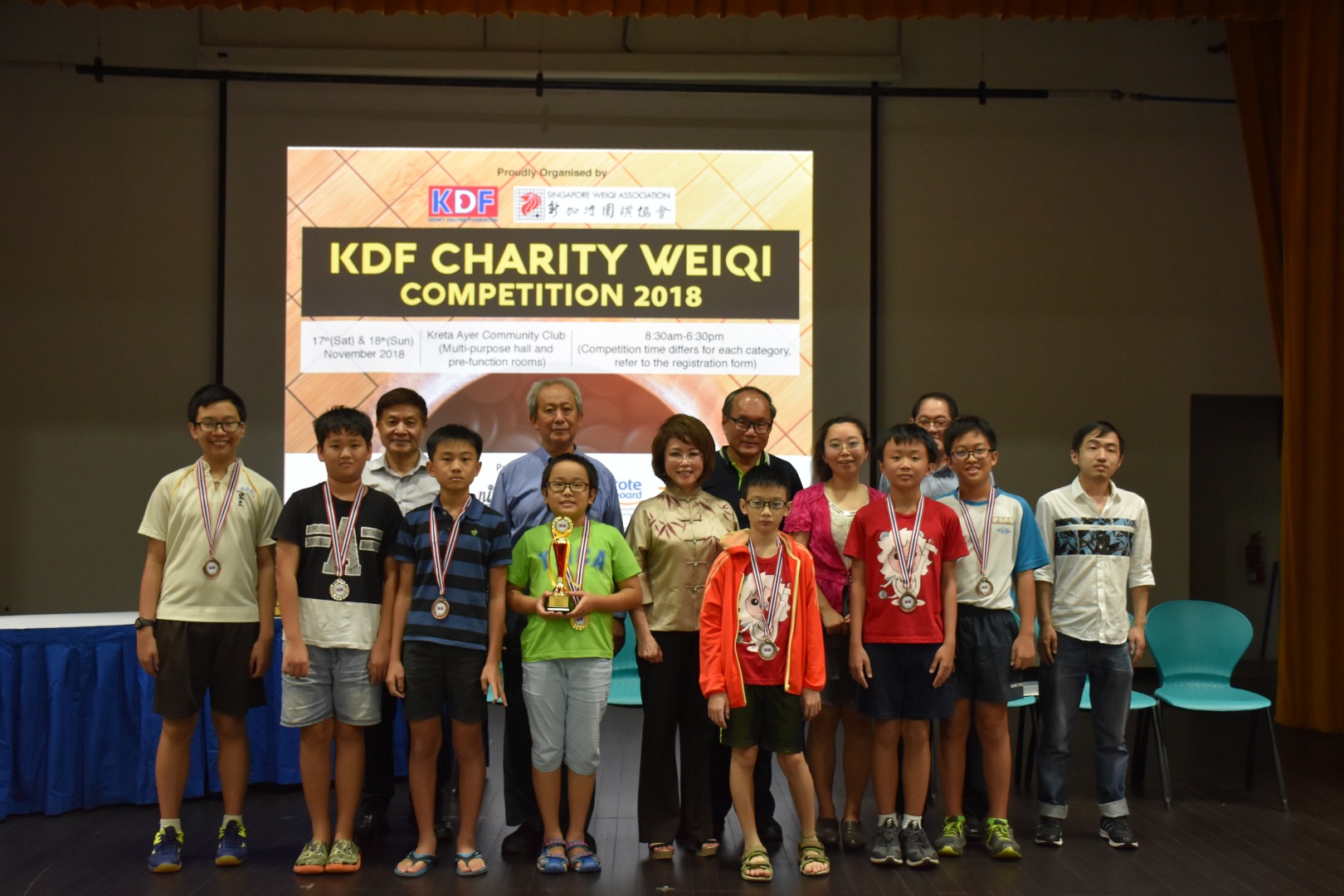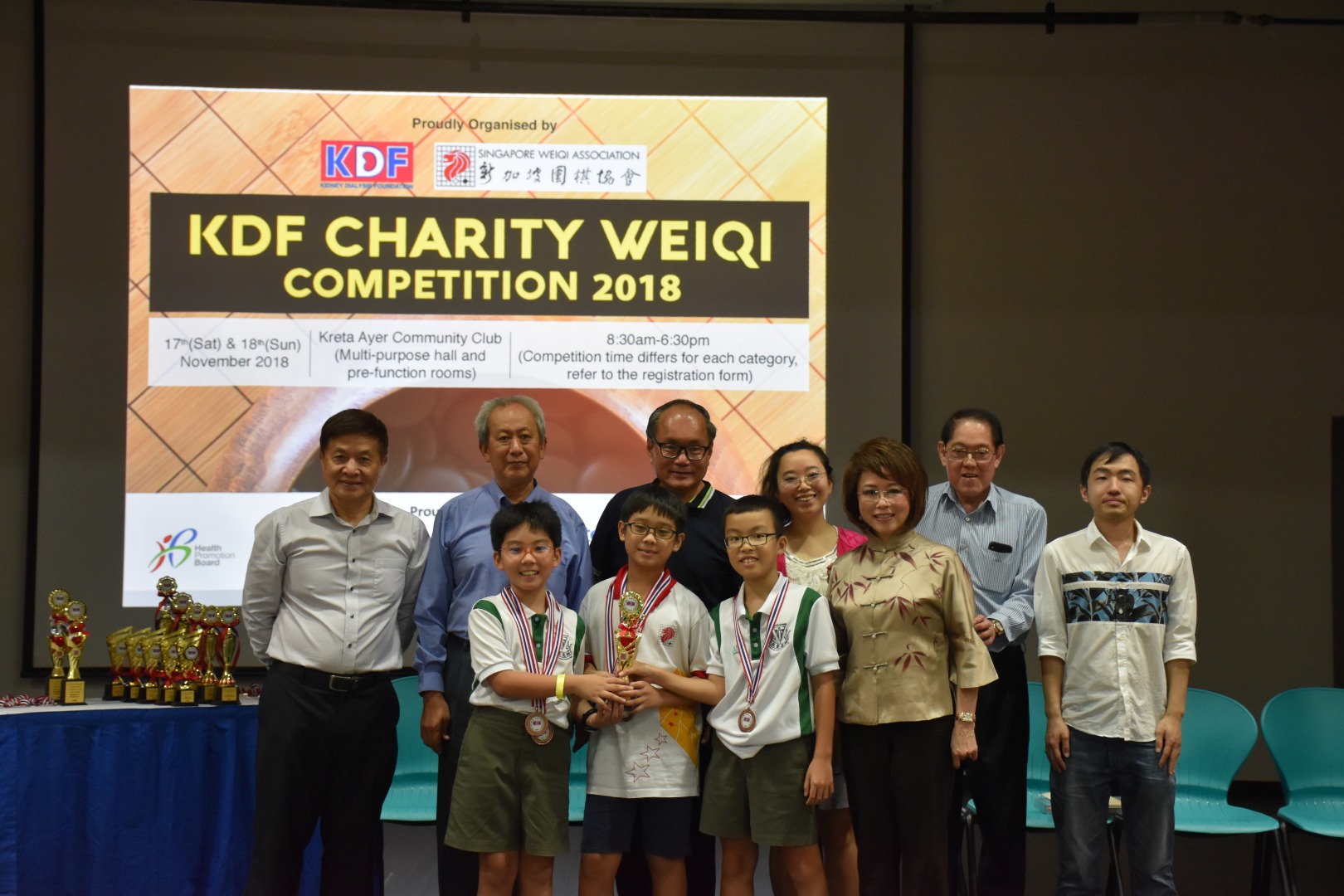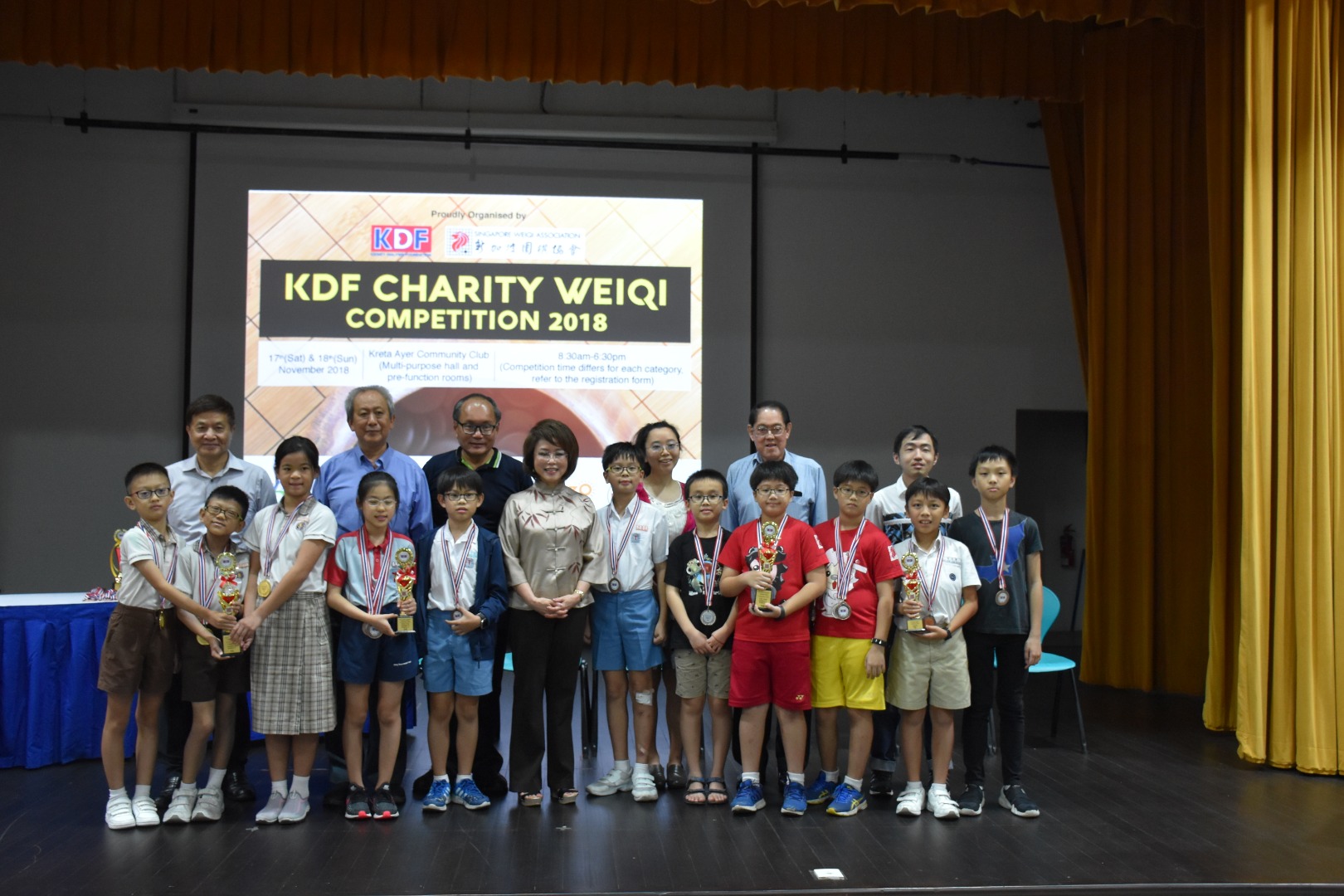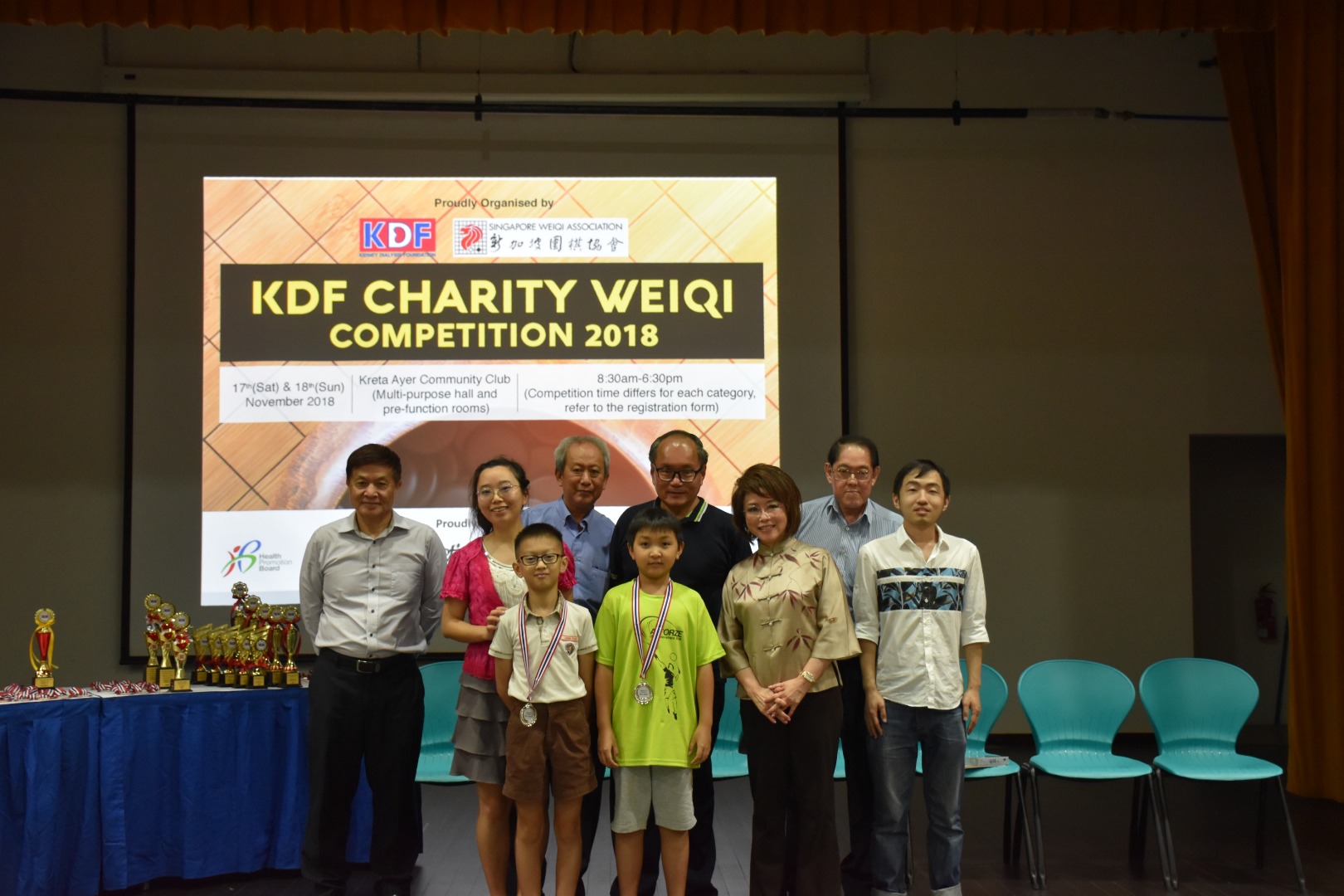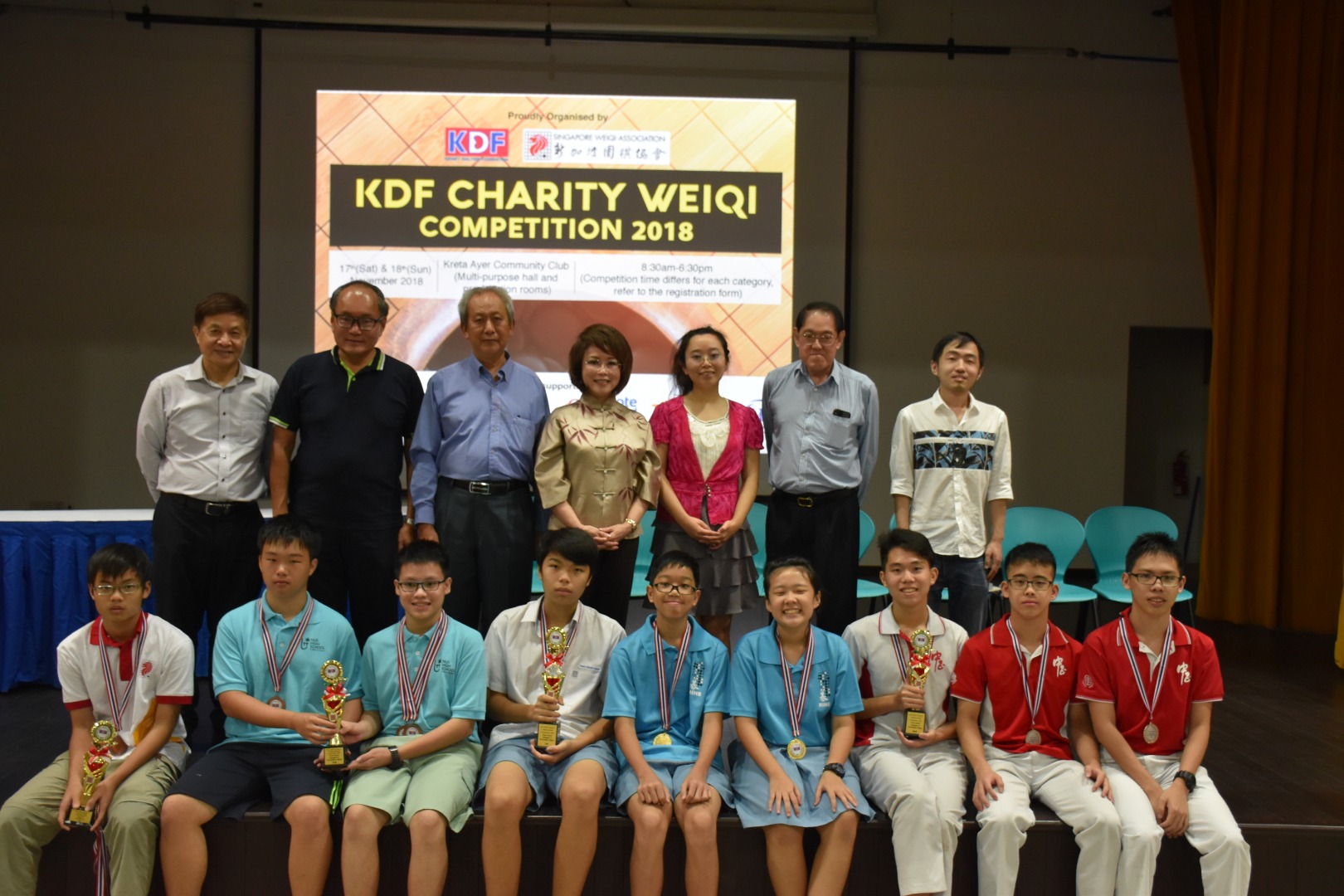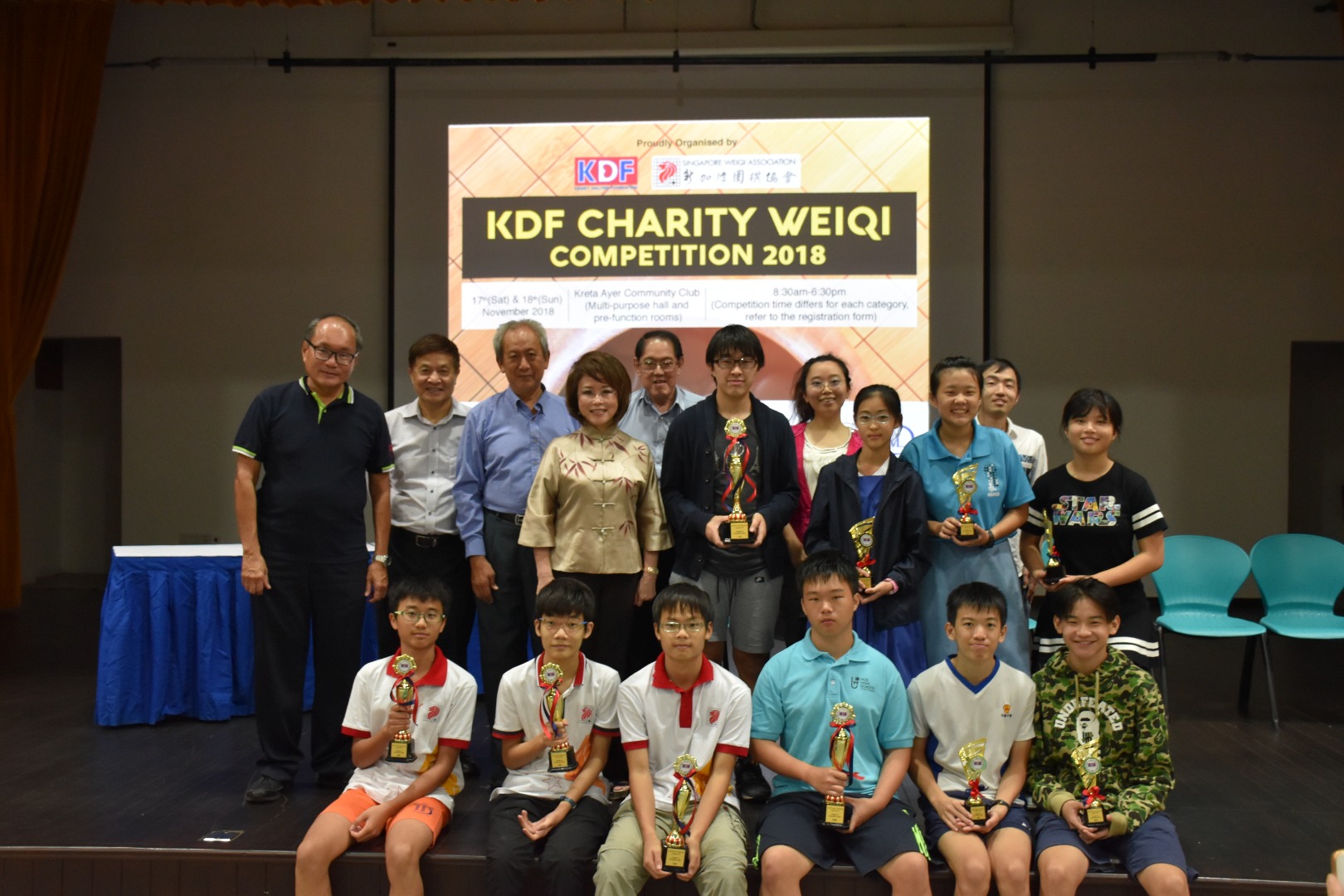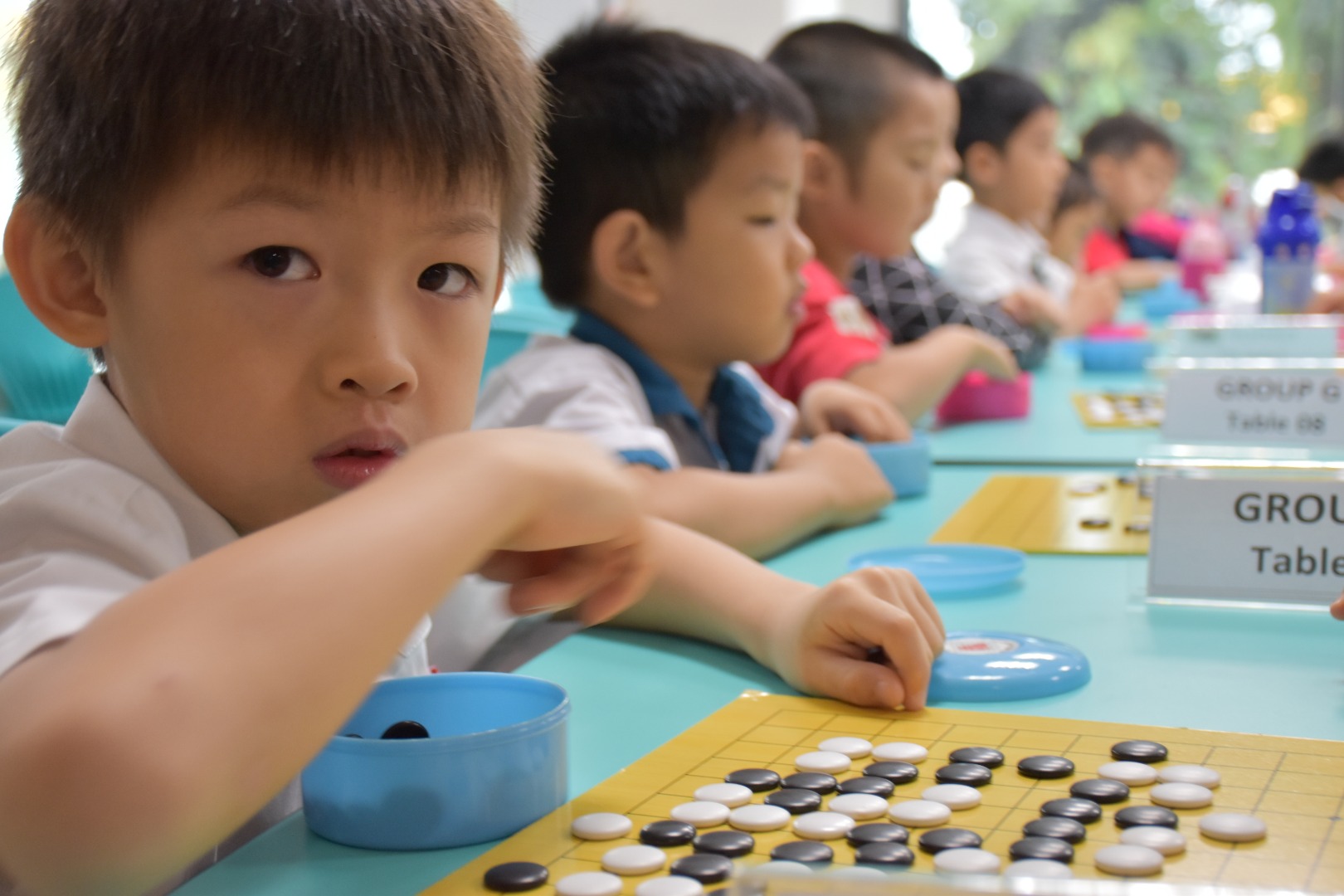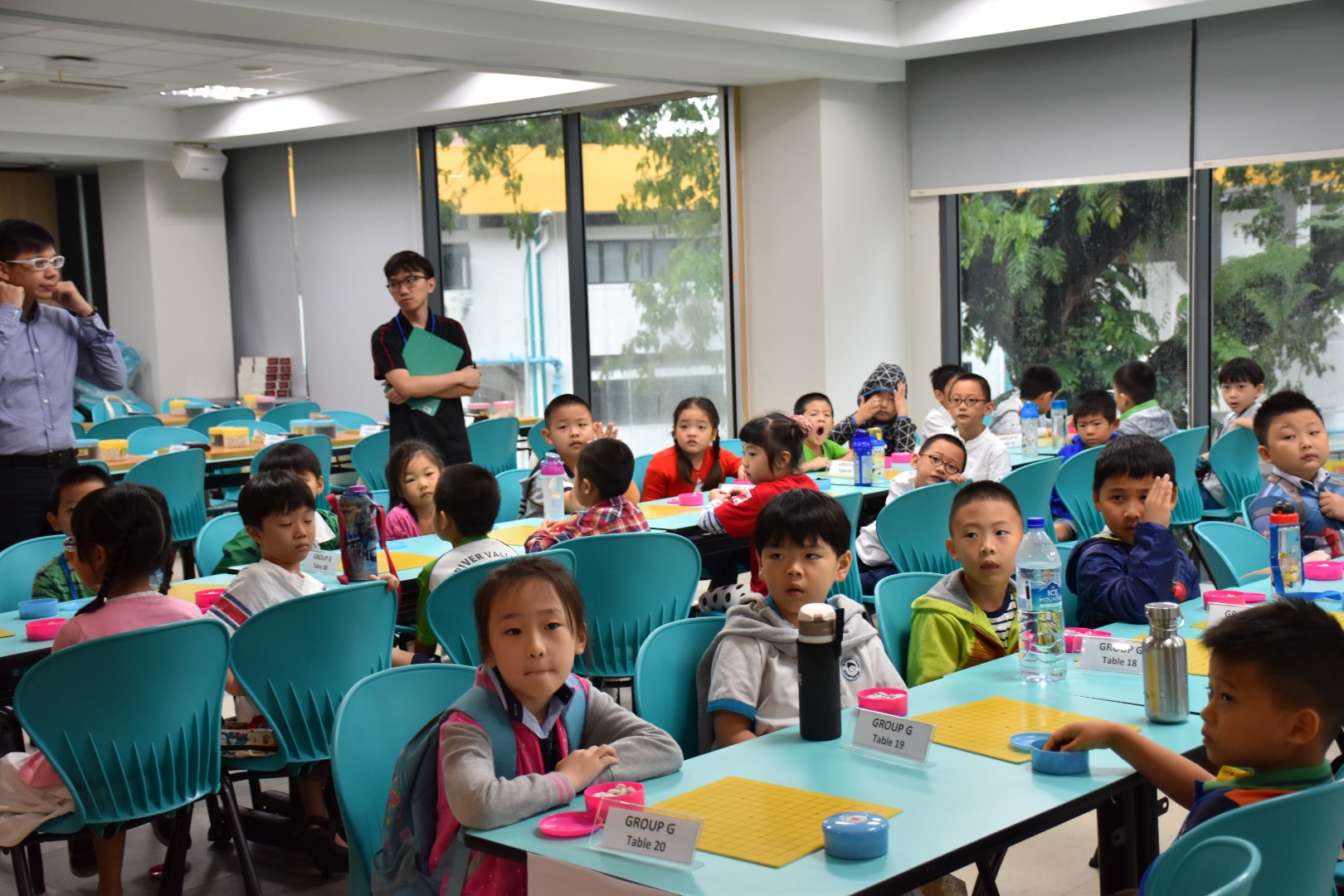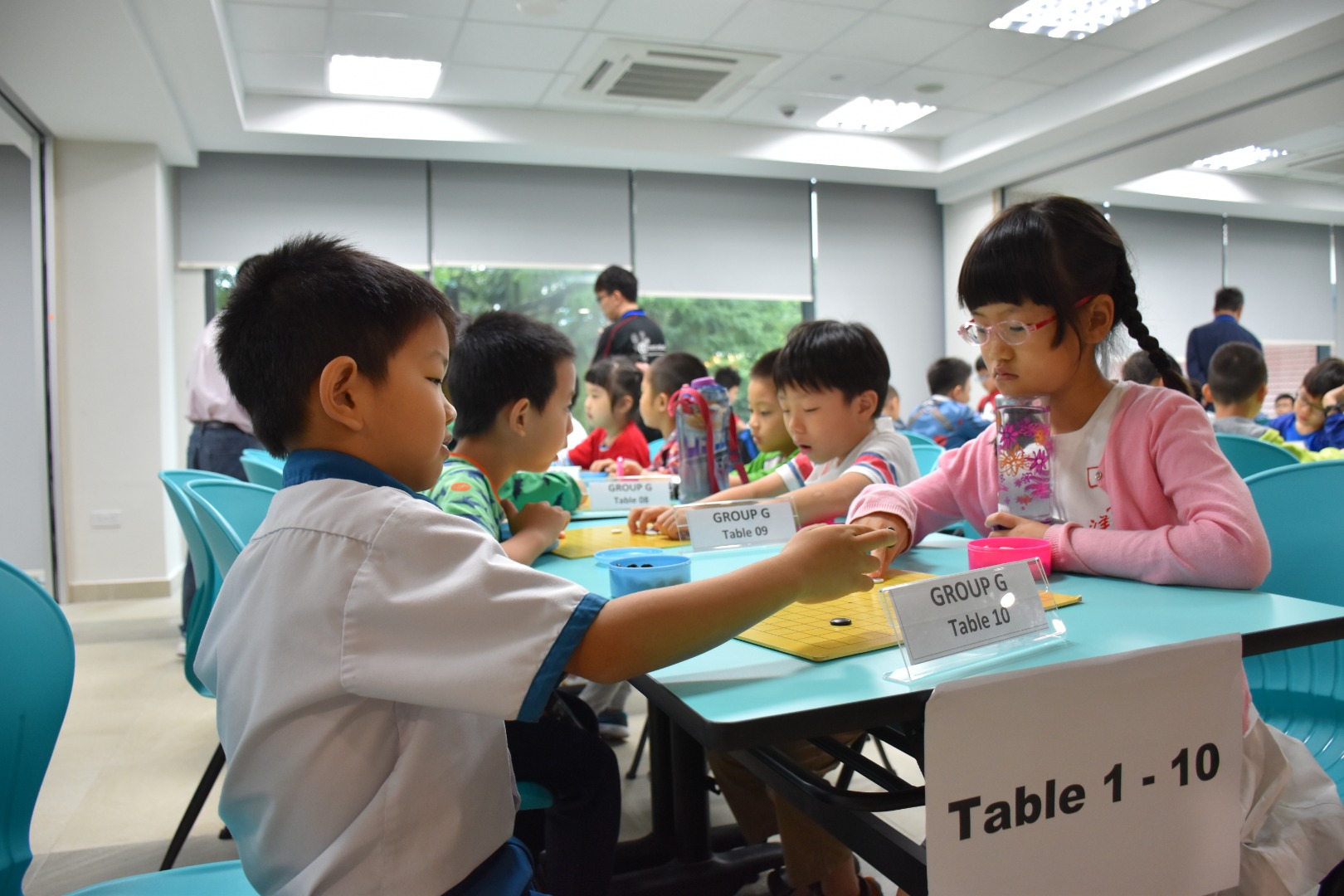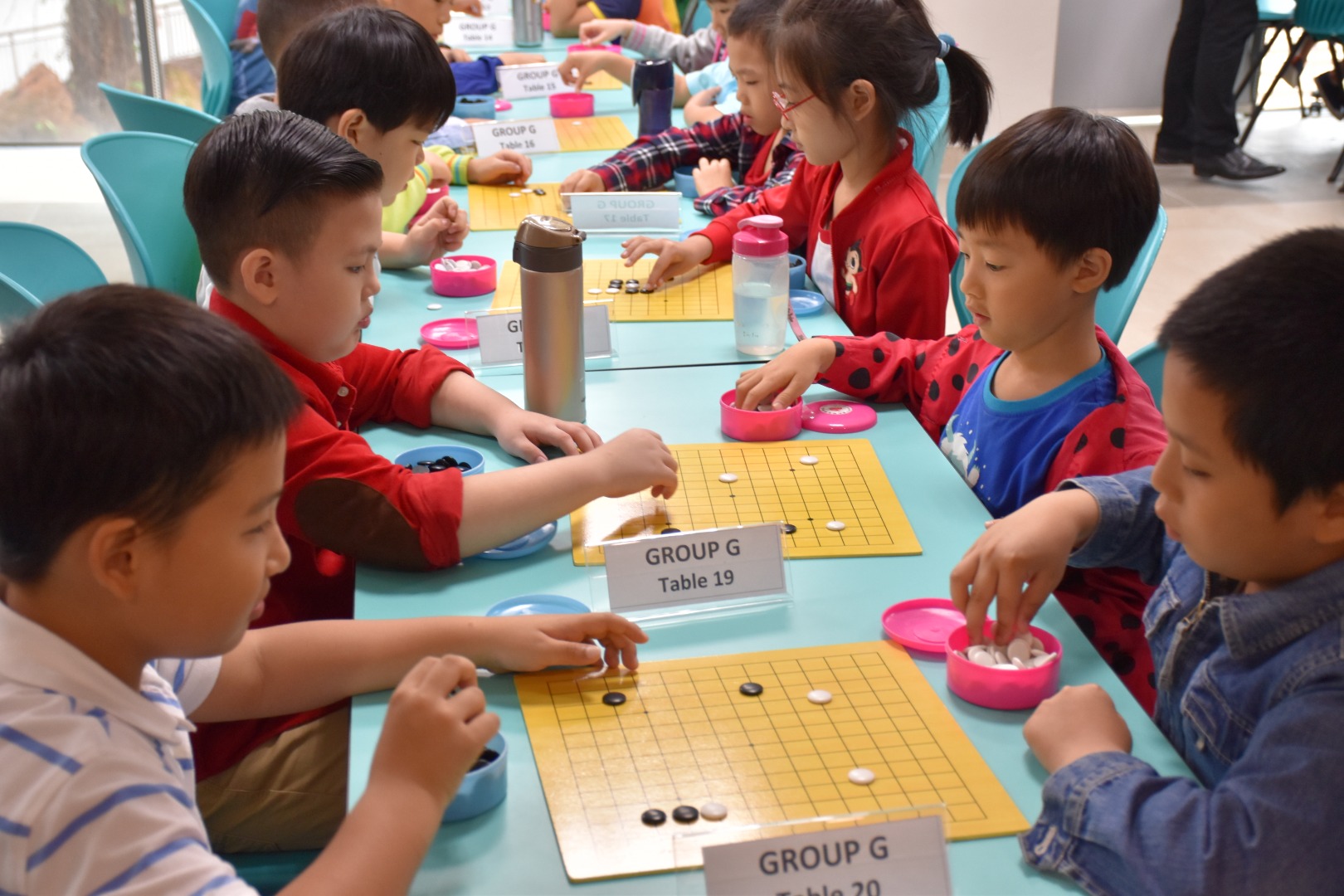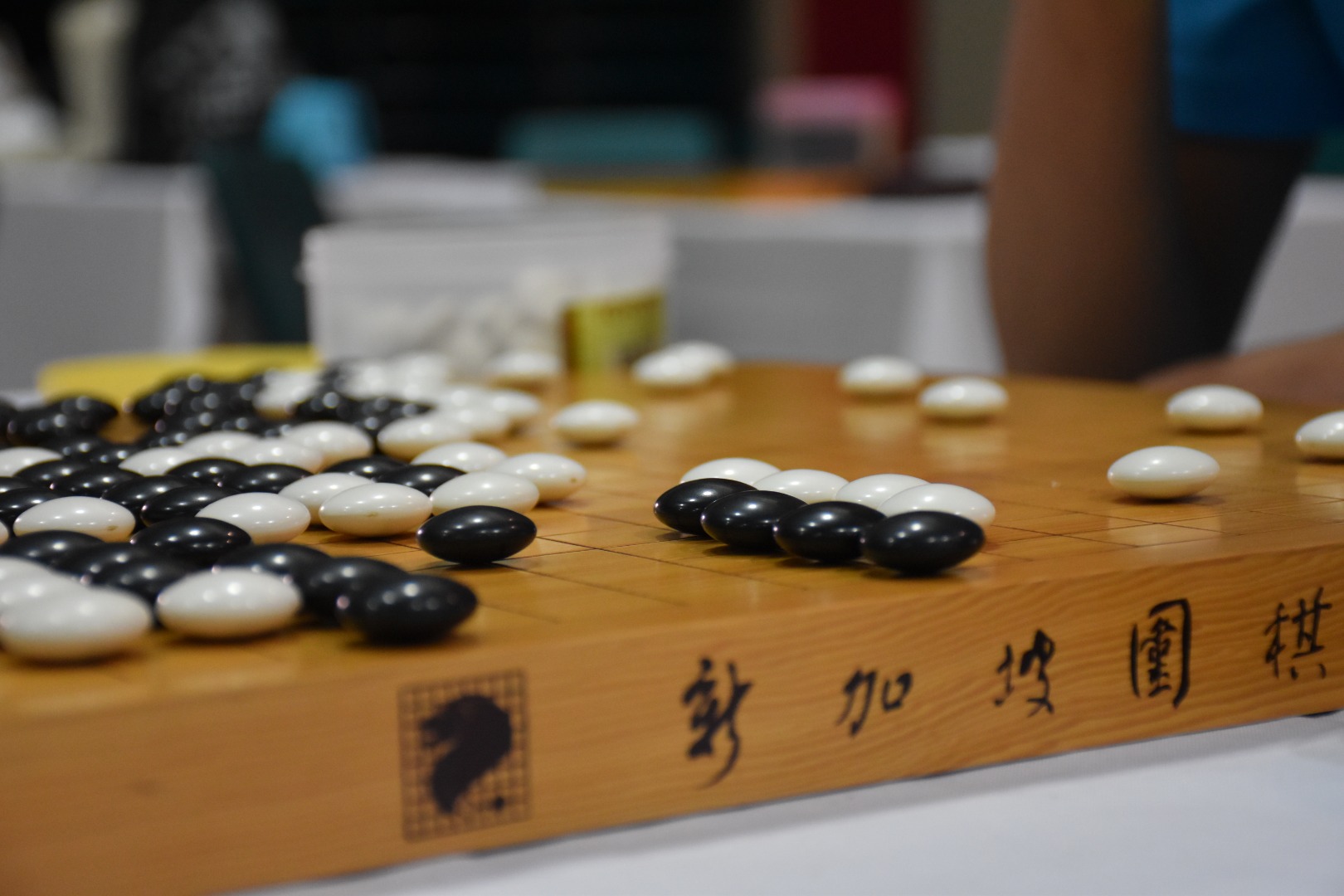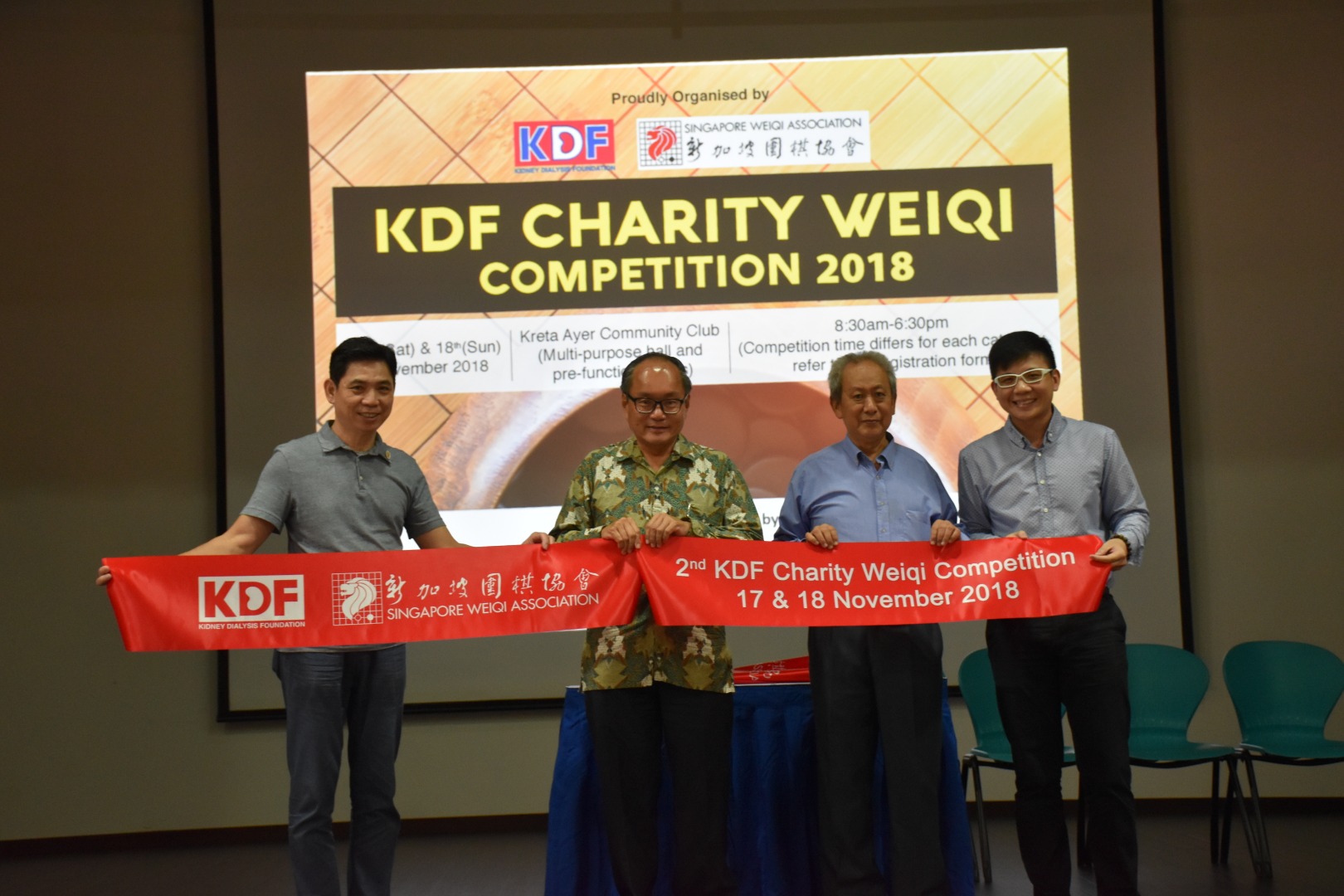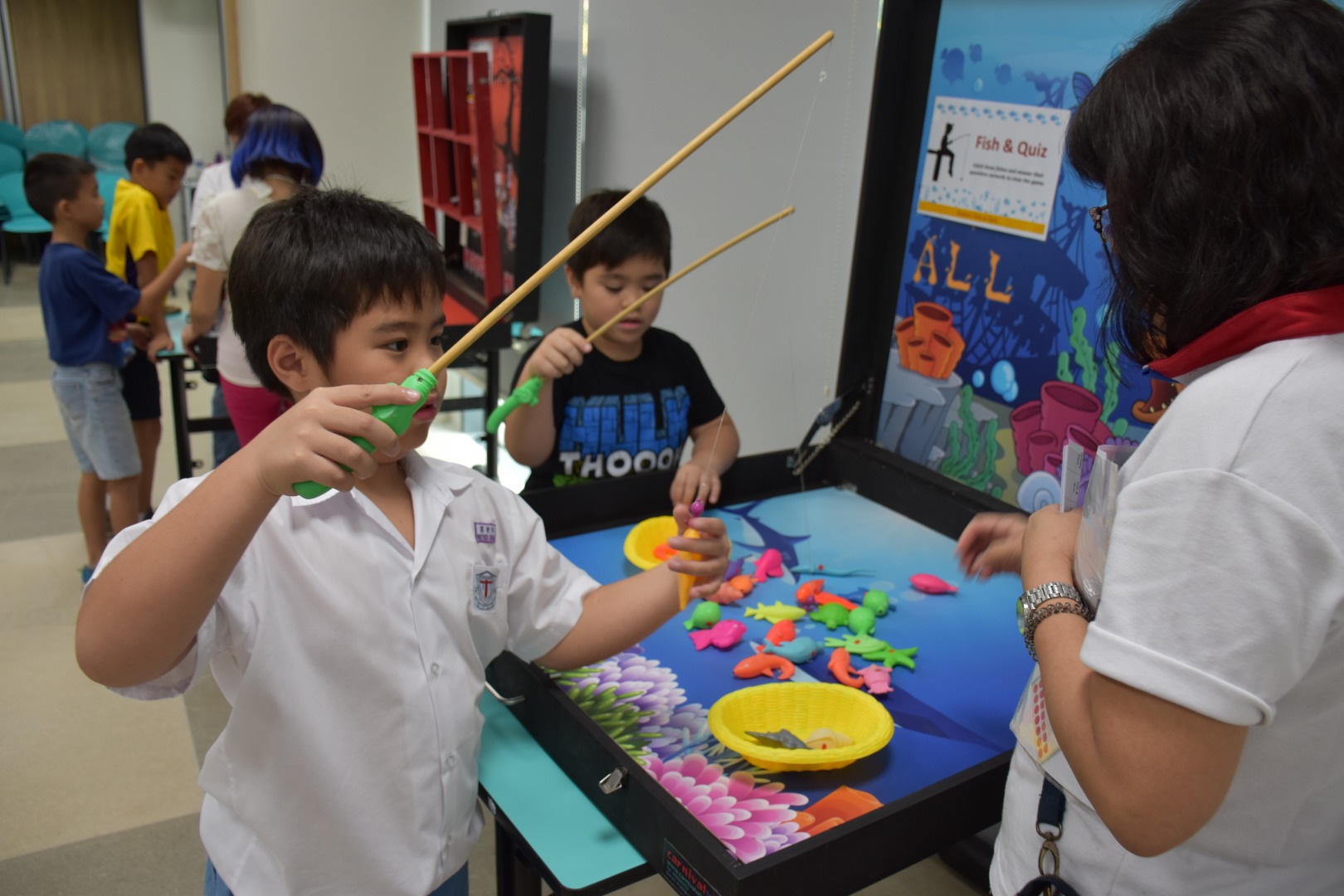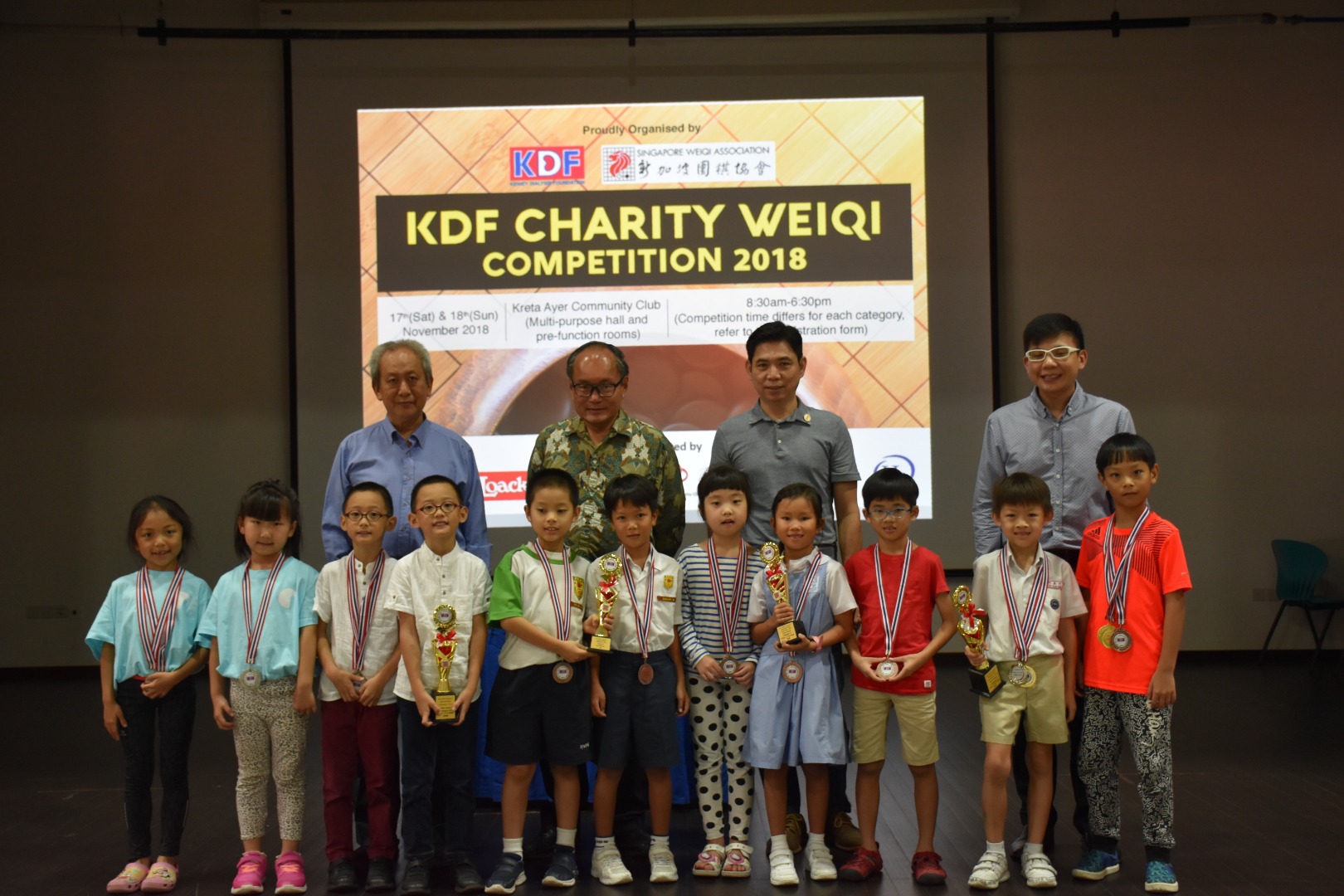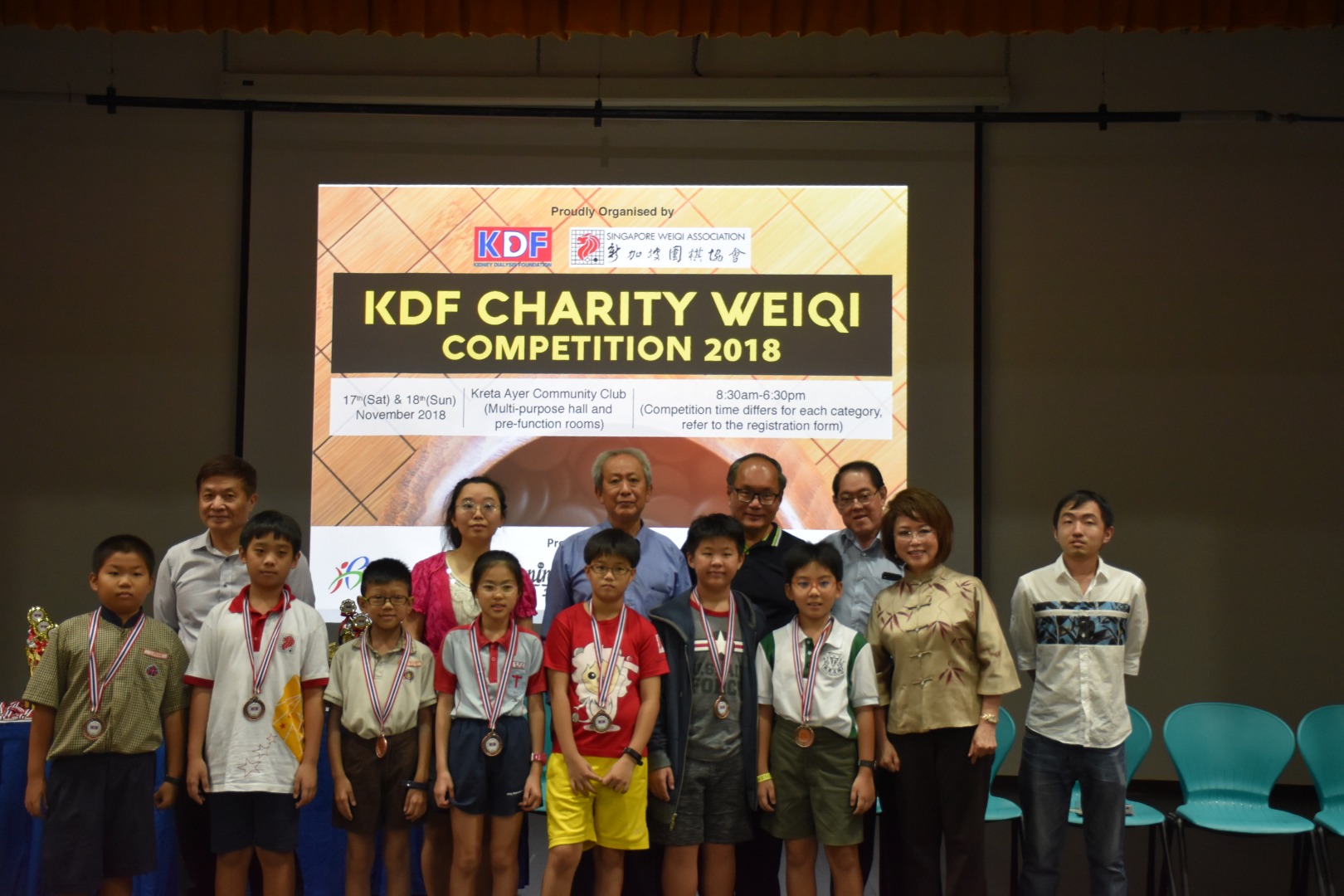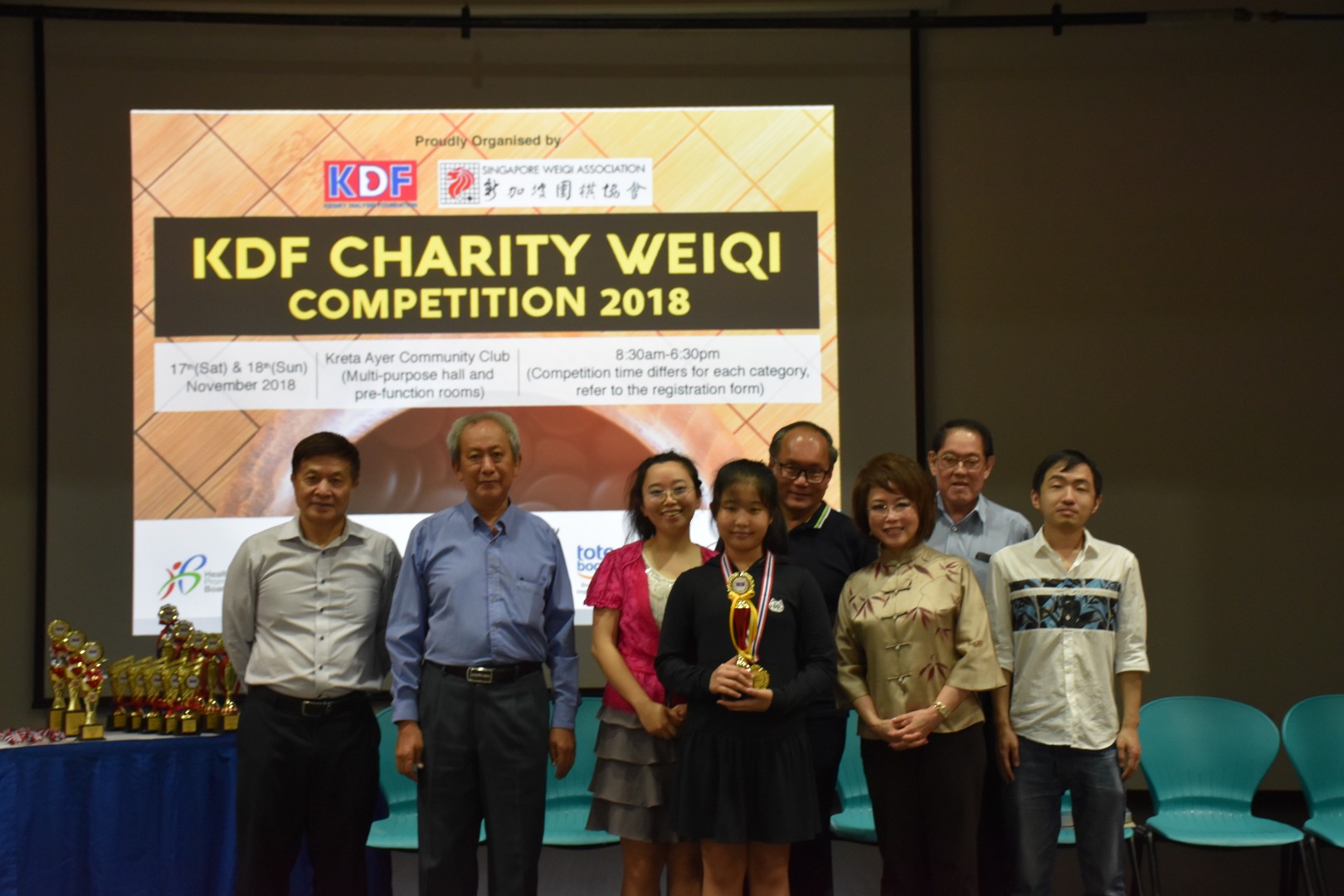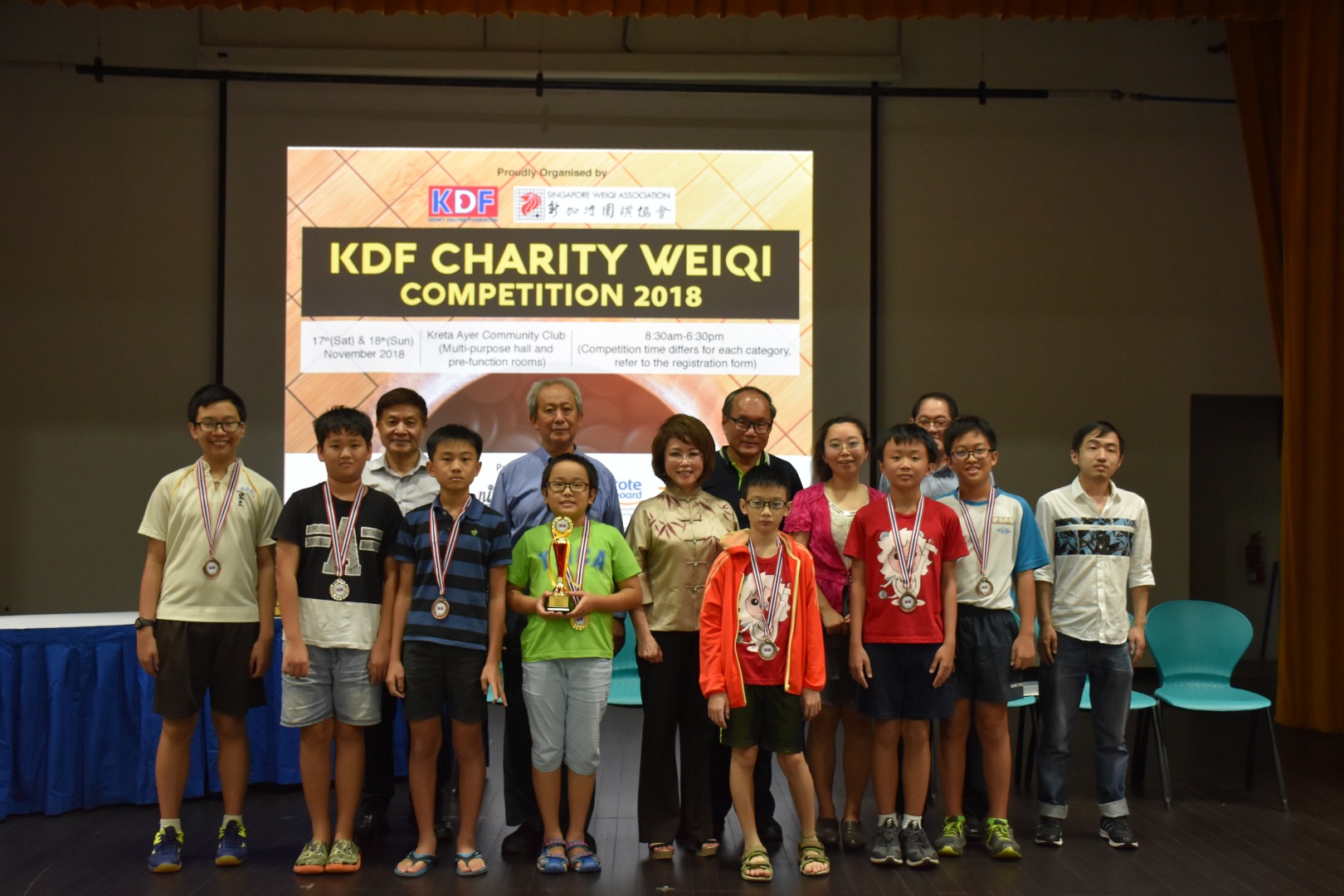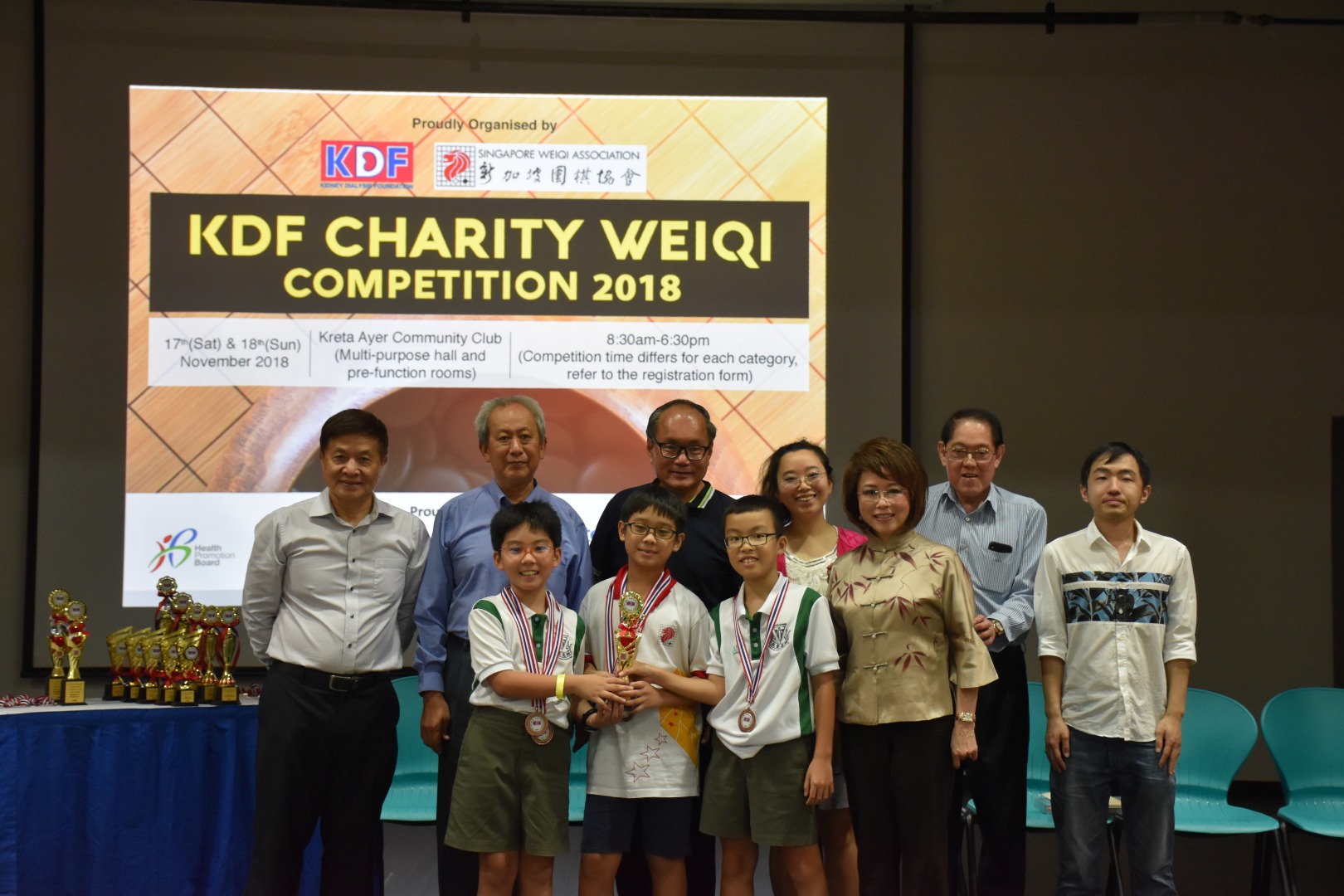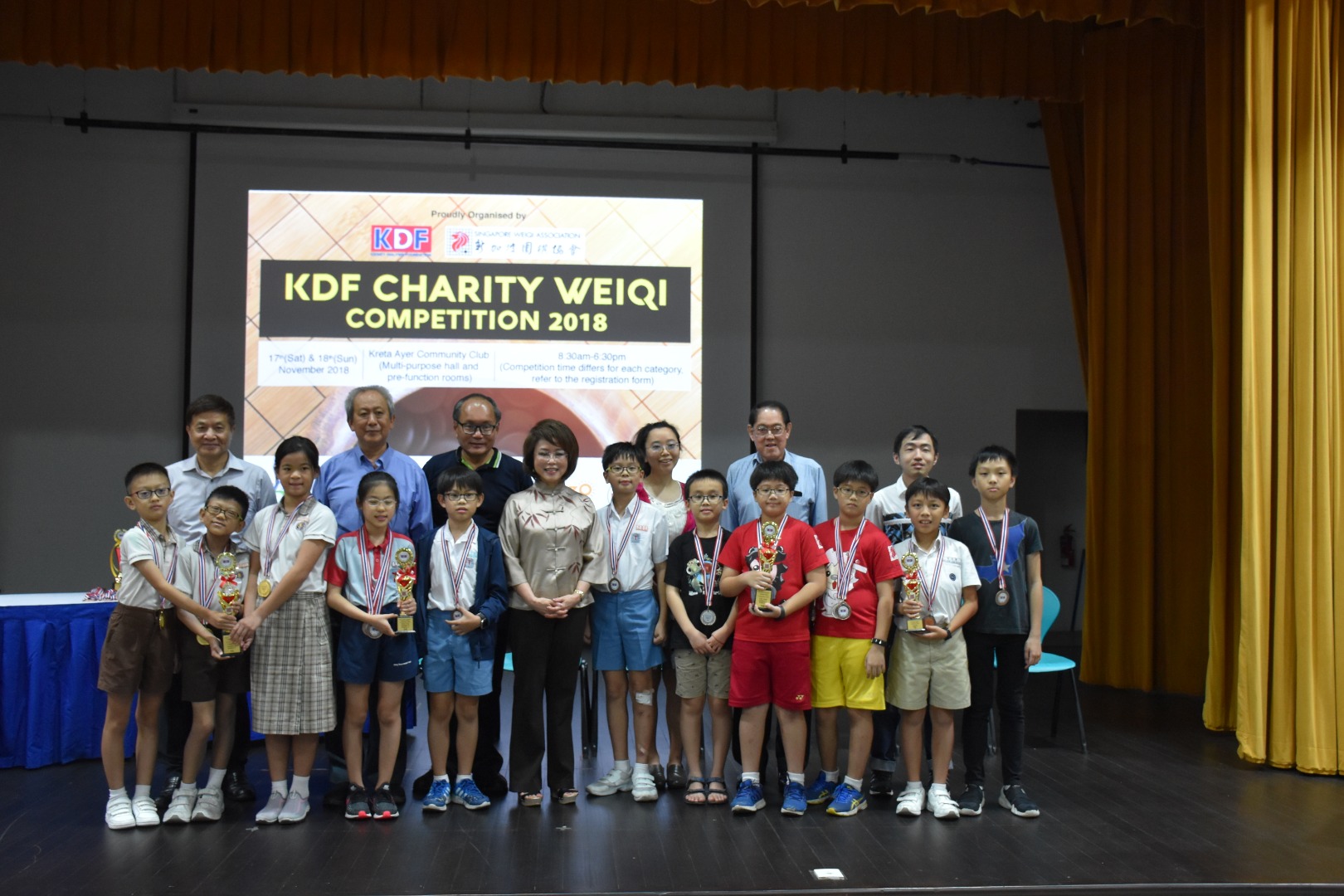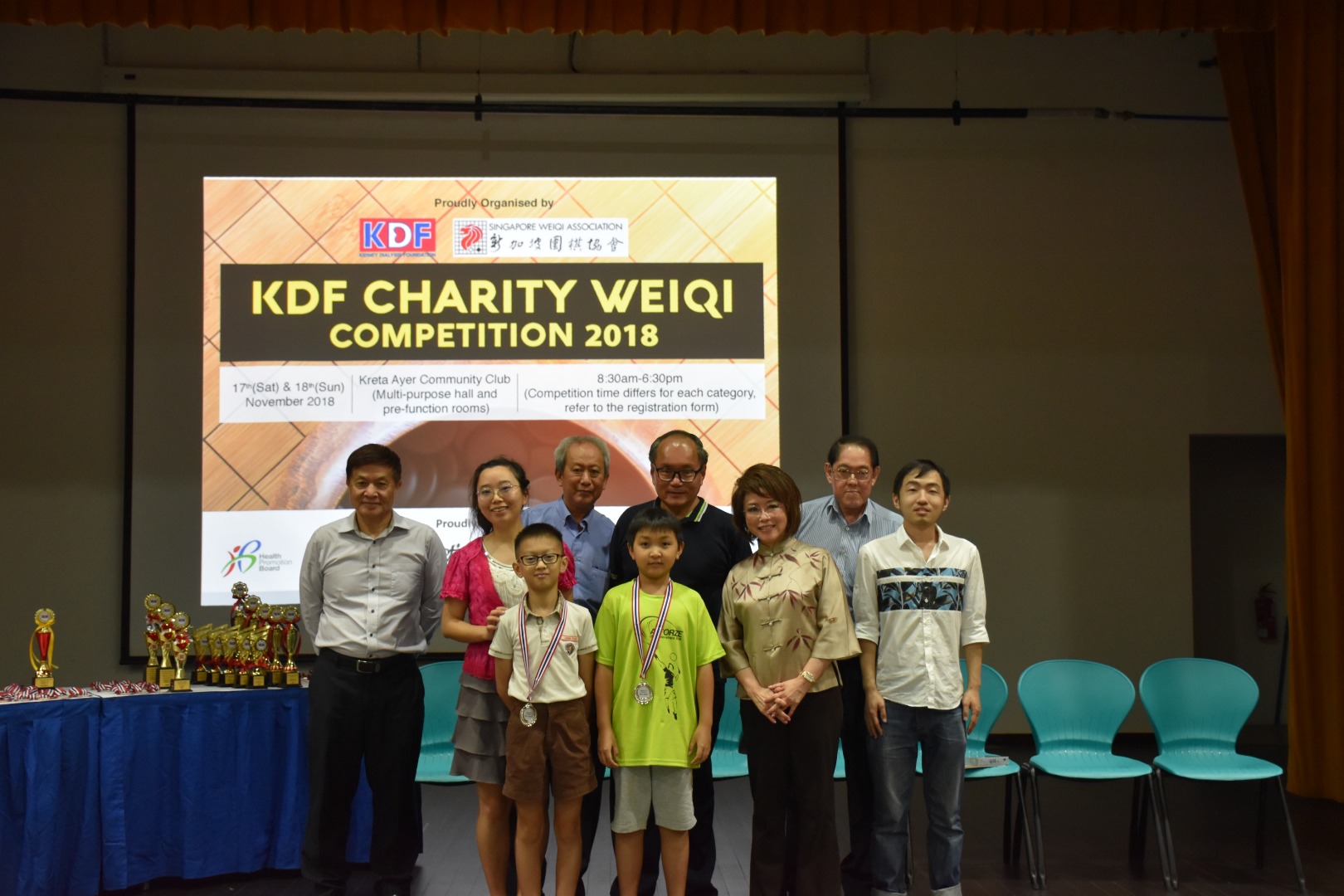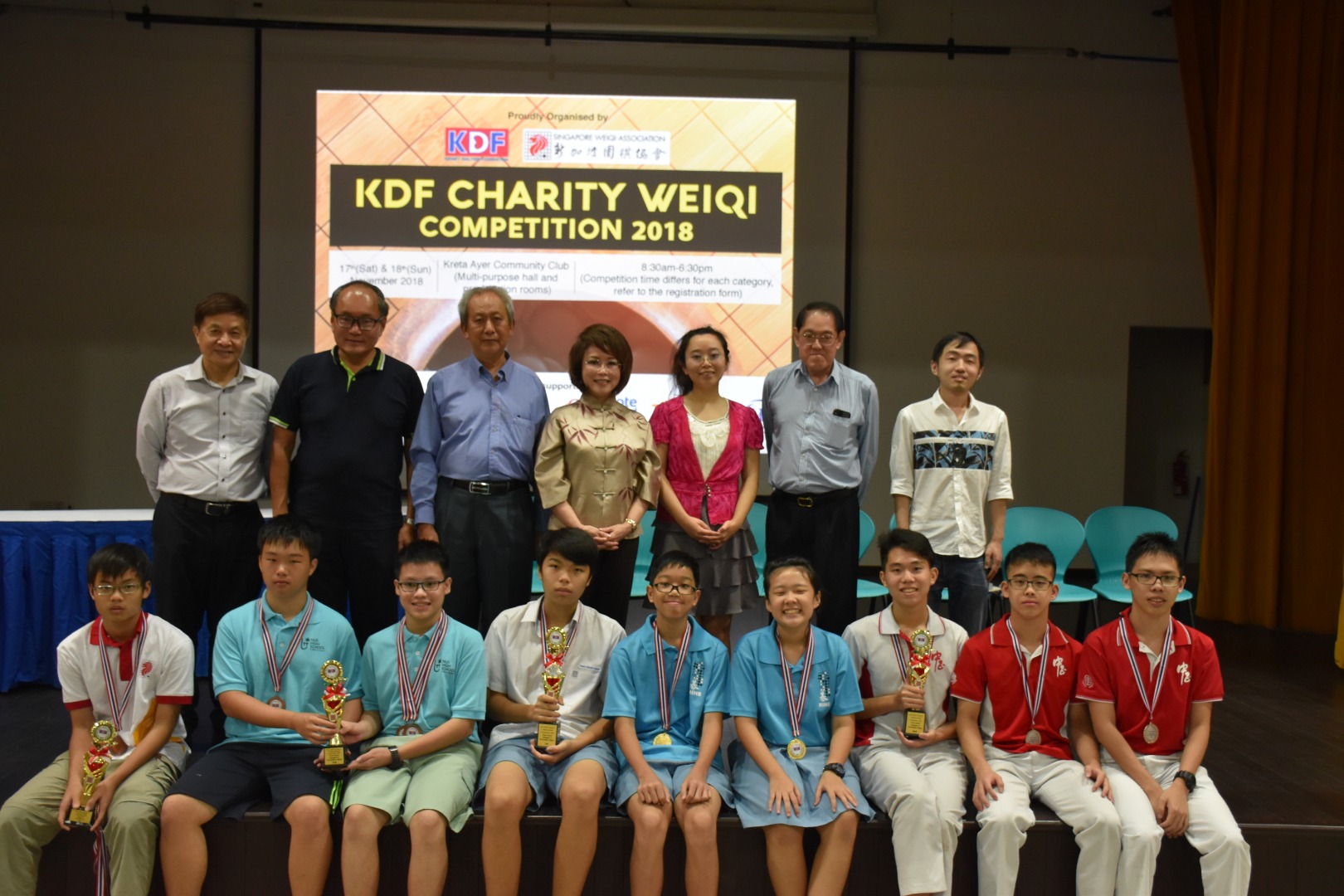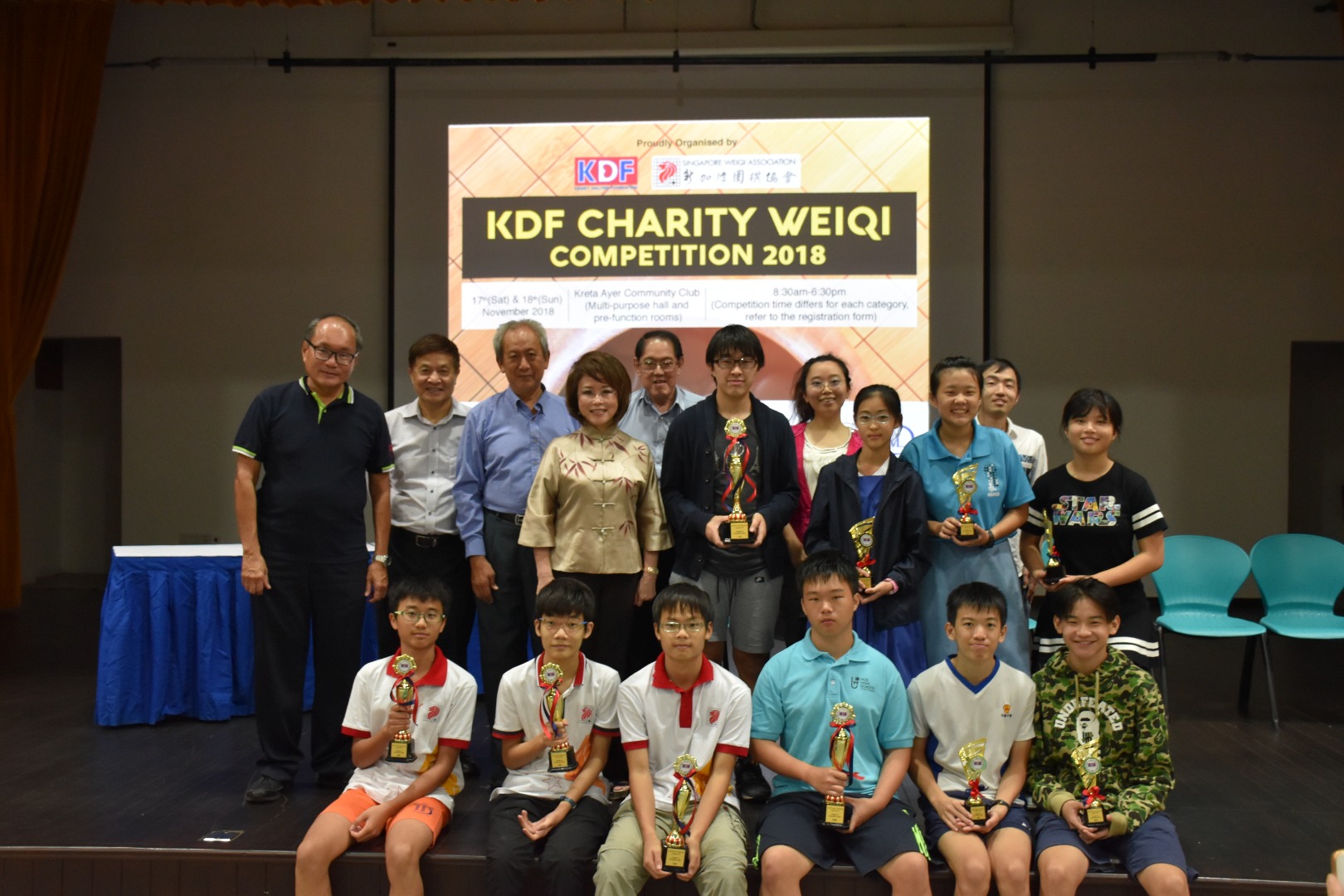 The second KDF Charity Weiqi competition returned over the weekend of 17 and 18 November 2018, to raise funds for needy dialysis patients served by KDF.
Over the course of two days, over 250 participants, which comprised mostly of students, competed across seven games categories, vying for the top three honours in the individual and school categories respectively. To lighten up the mood, a mini-carnival featuring carnival games, popcorn and steamed sweetcorn was set up outside the event venue to keep participants engaged in between official Weiqi games.
All carnival games were carefully selected and modified to feature a health twist, to enable our young participants to pick up simple health and kidney-related knowledge while having fun.
To round up the event, an awards presentation ceremony was held in the evening of 18 November, and we were most honoured to have Dr Lily Neo, MP for Jalan Besar GRC, to grace the ceremony as our eminent Guest-Of-Honour. She was joined by KDF Director, Mr Chan Soo Sen, SWA President, Mr Tan Teng Chuan, and guests from Korea and China to celebrate the successful completion of the event.
With the support from individuals and corporate donors, the event successfully raised over $203,871. We would like to take this opportunity to thank the organising team at the Singapore Weiqi Association for their support and efforts.