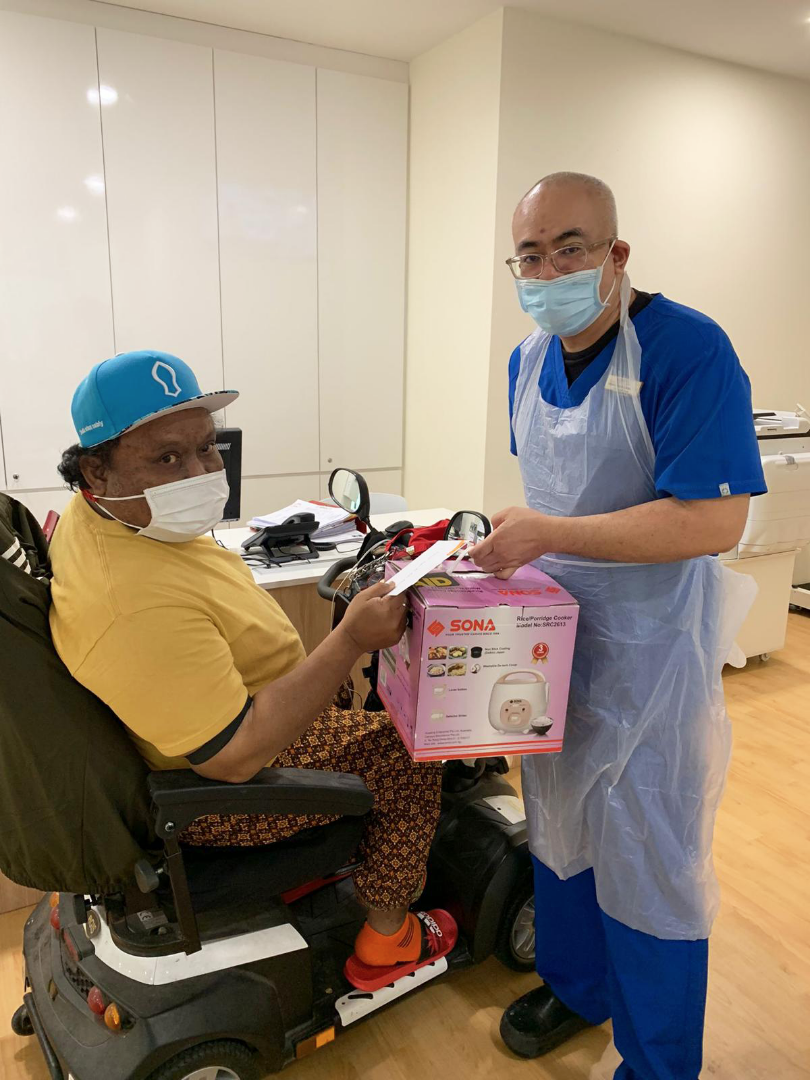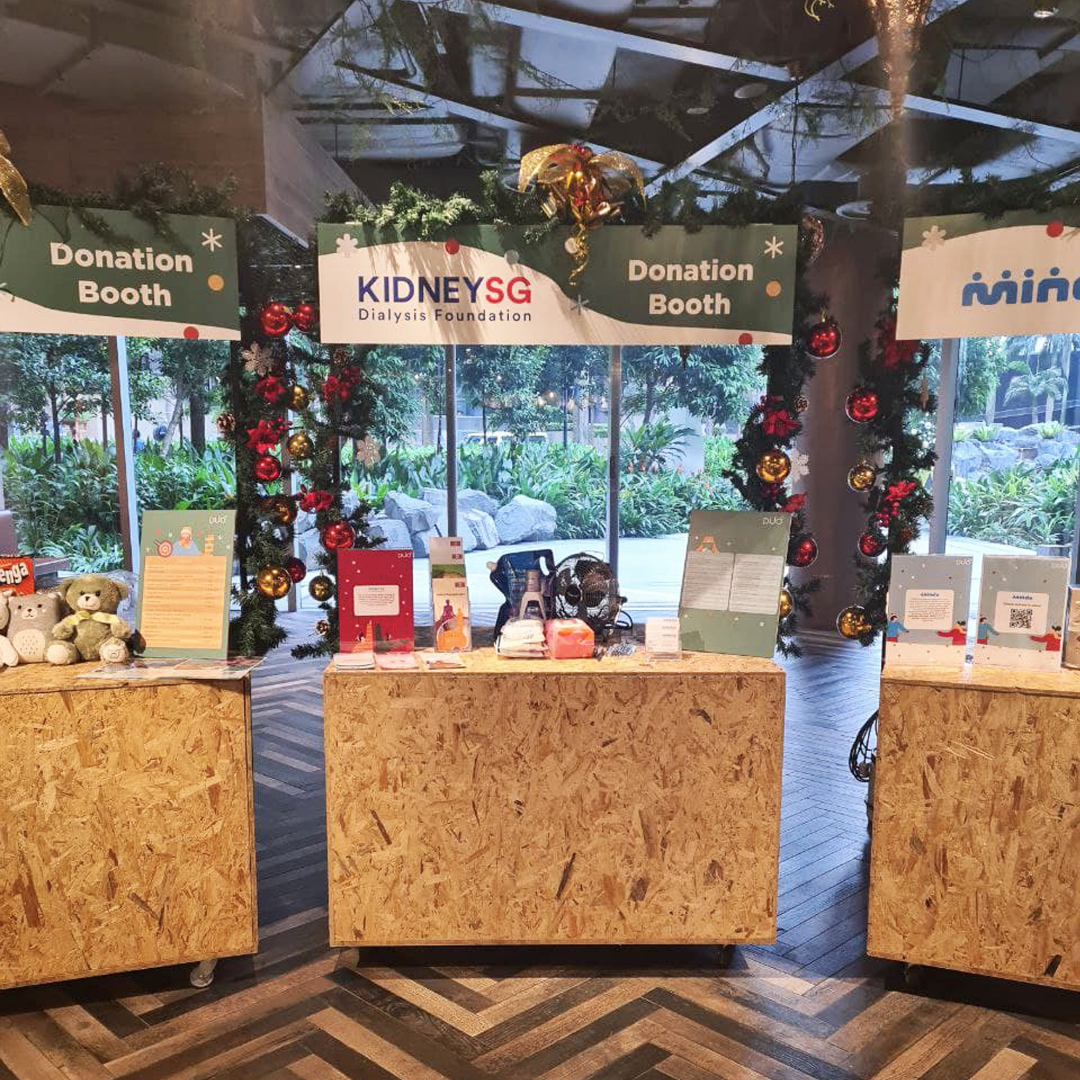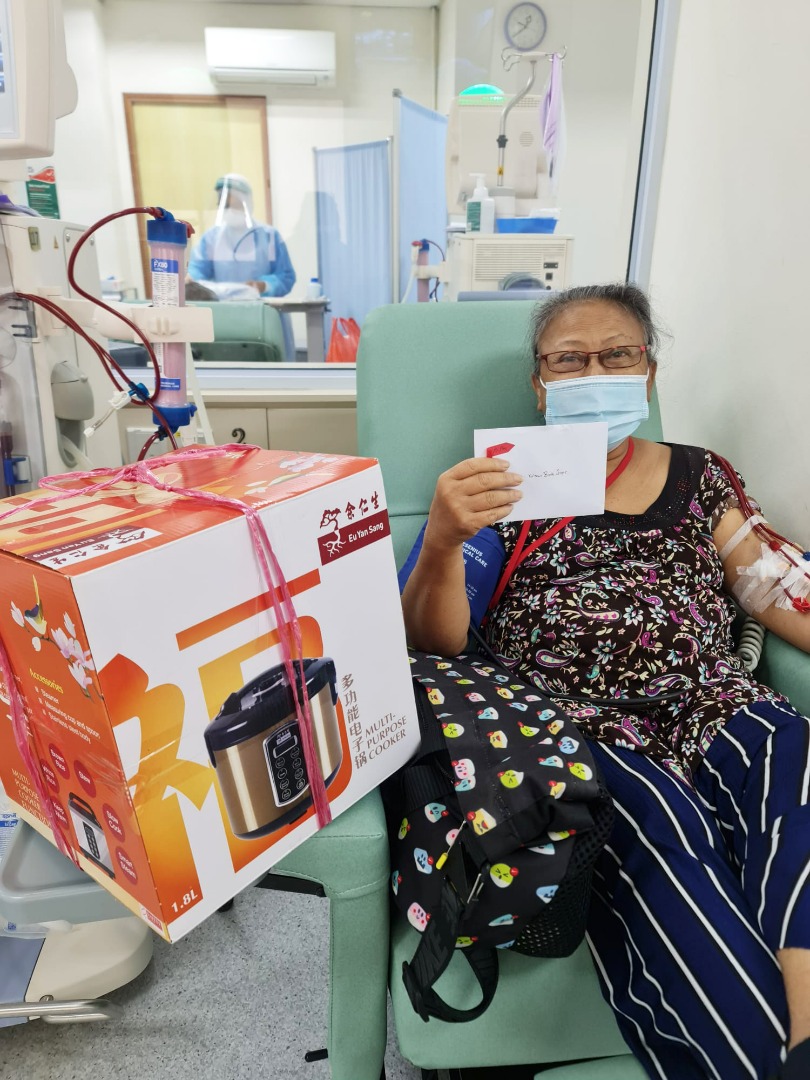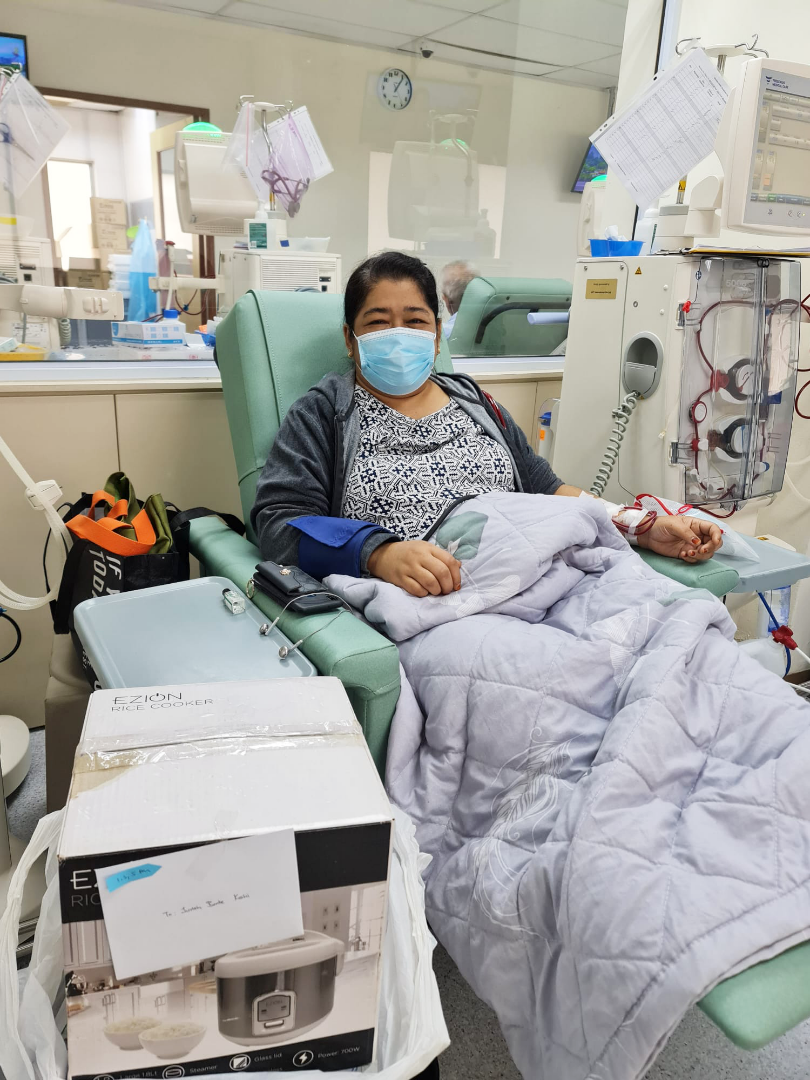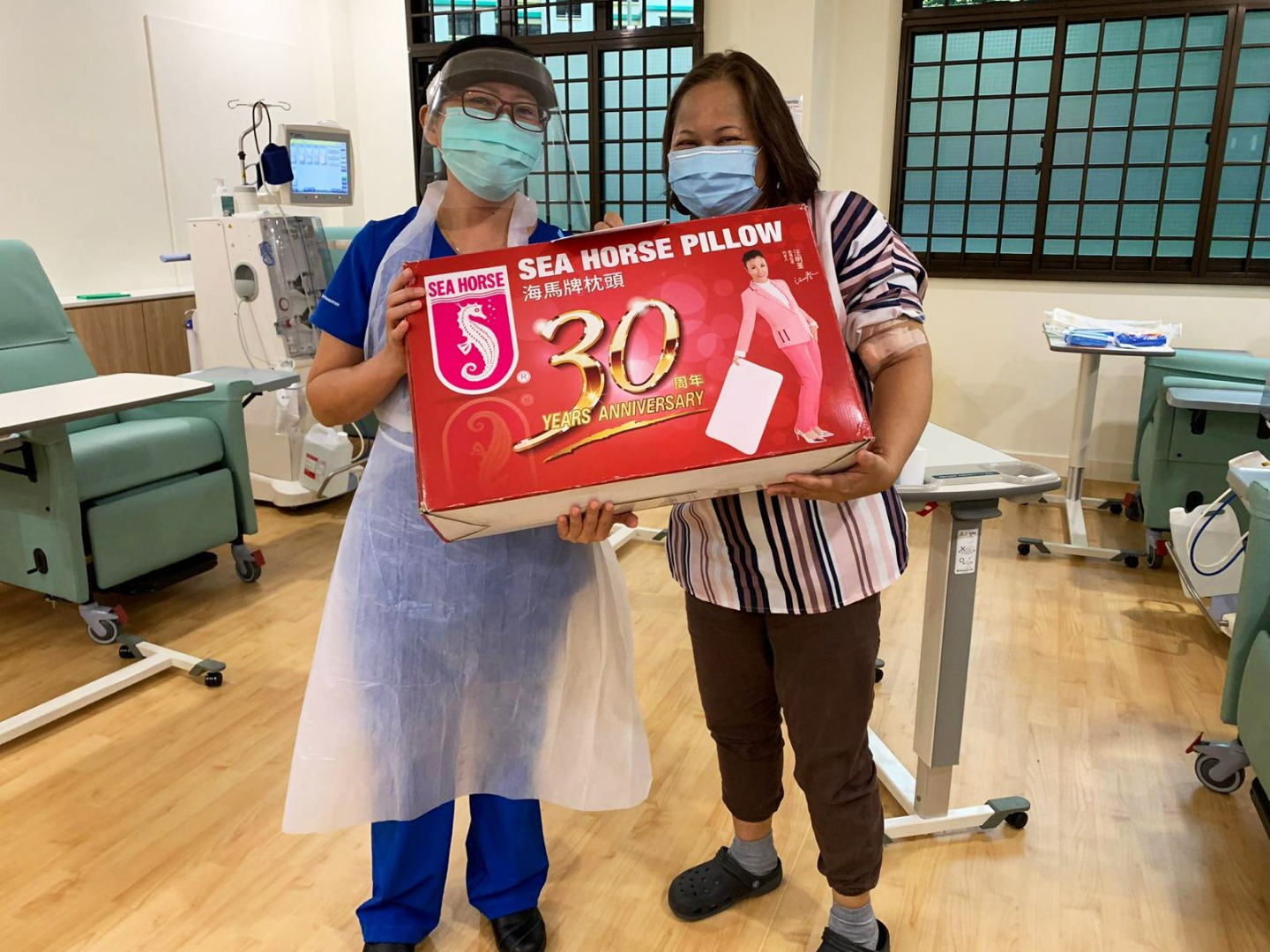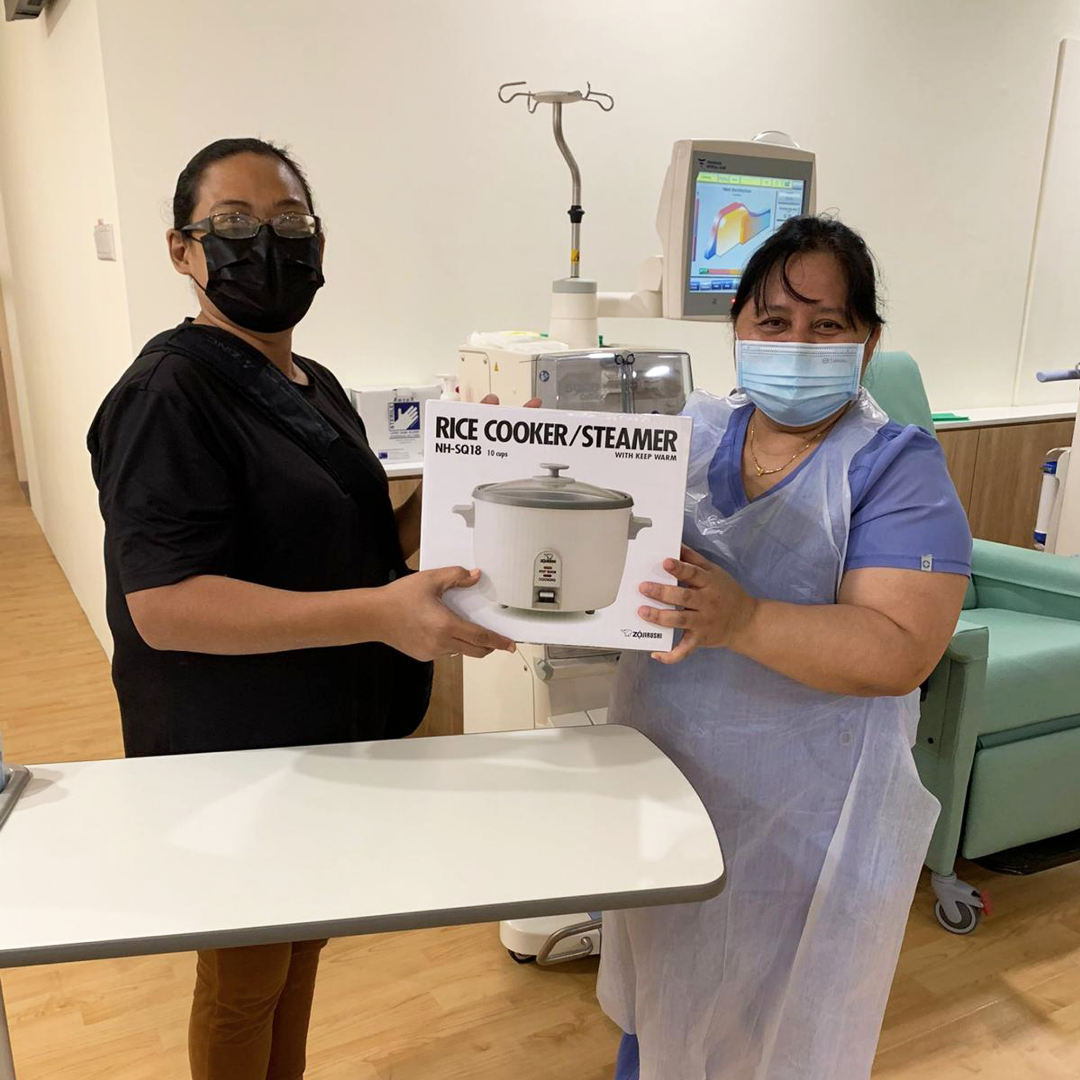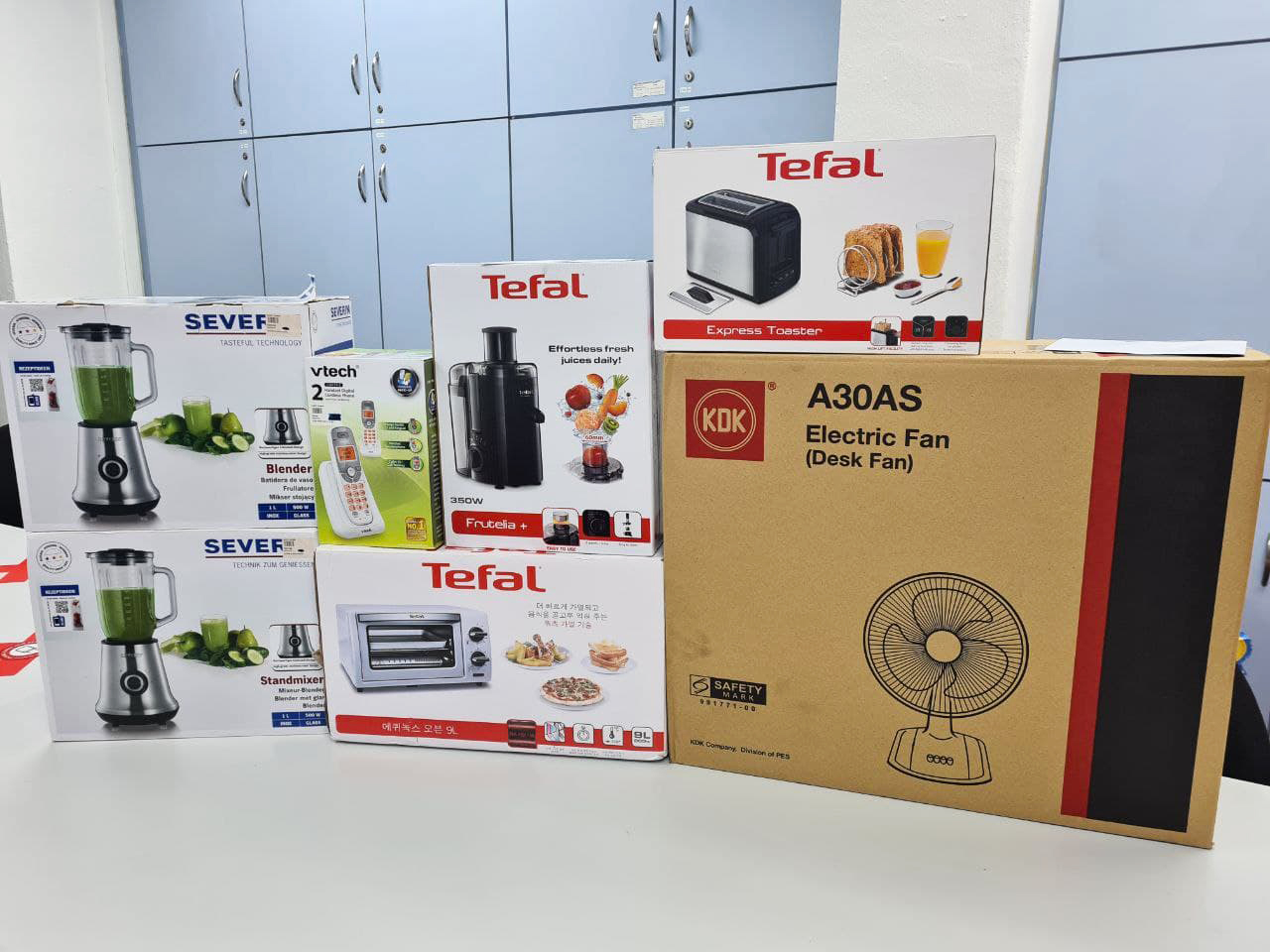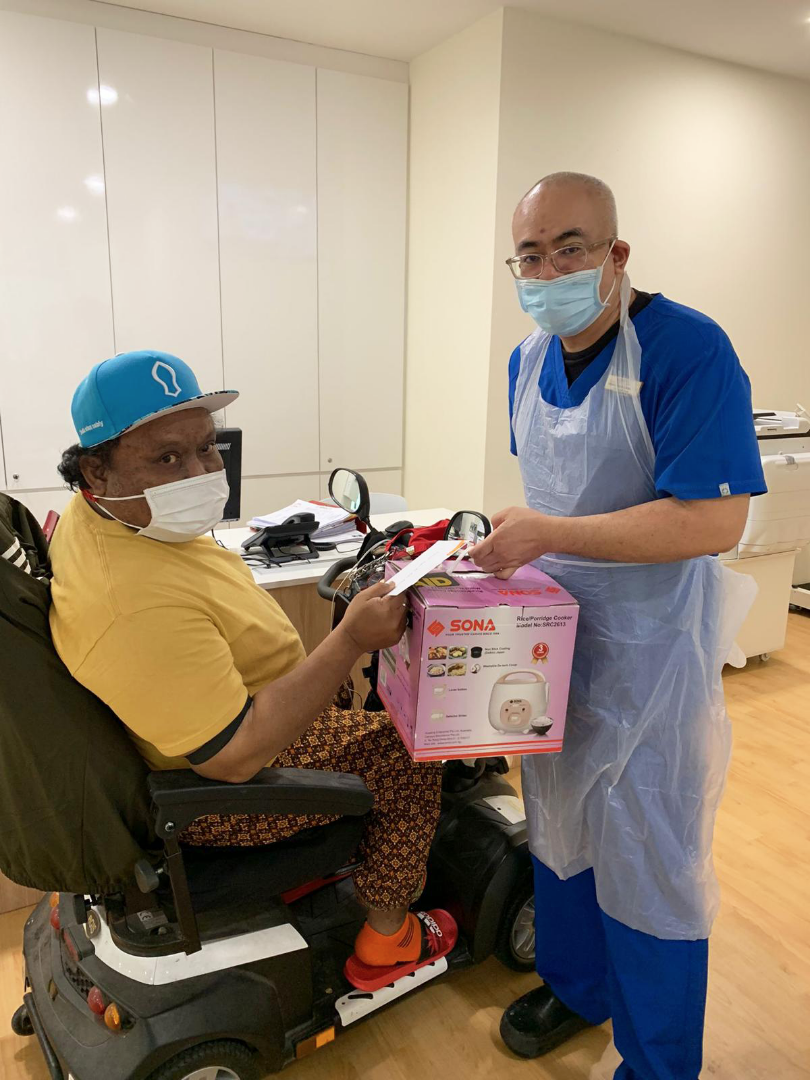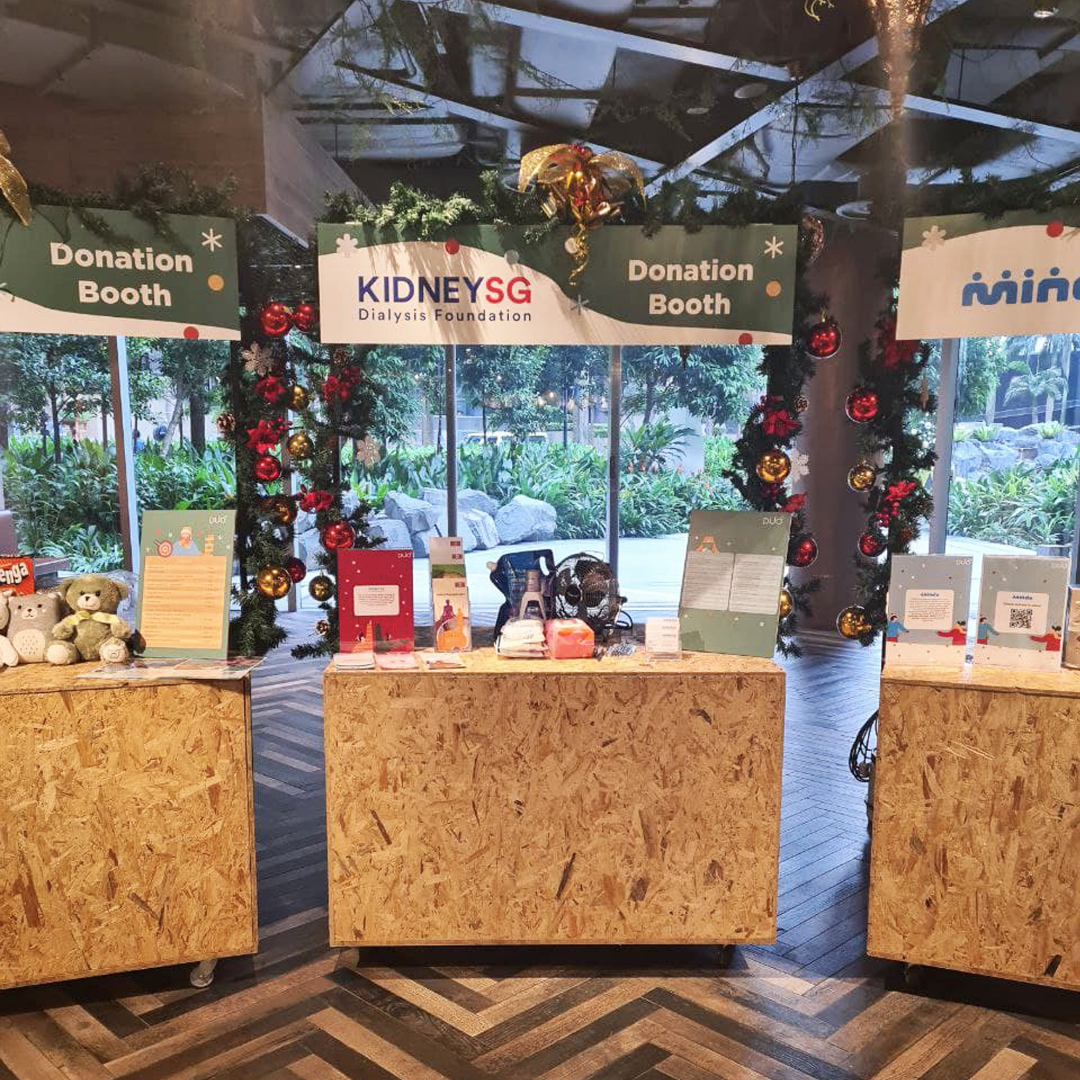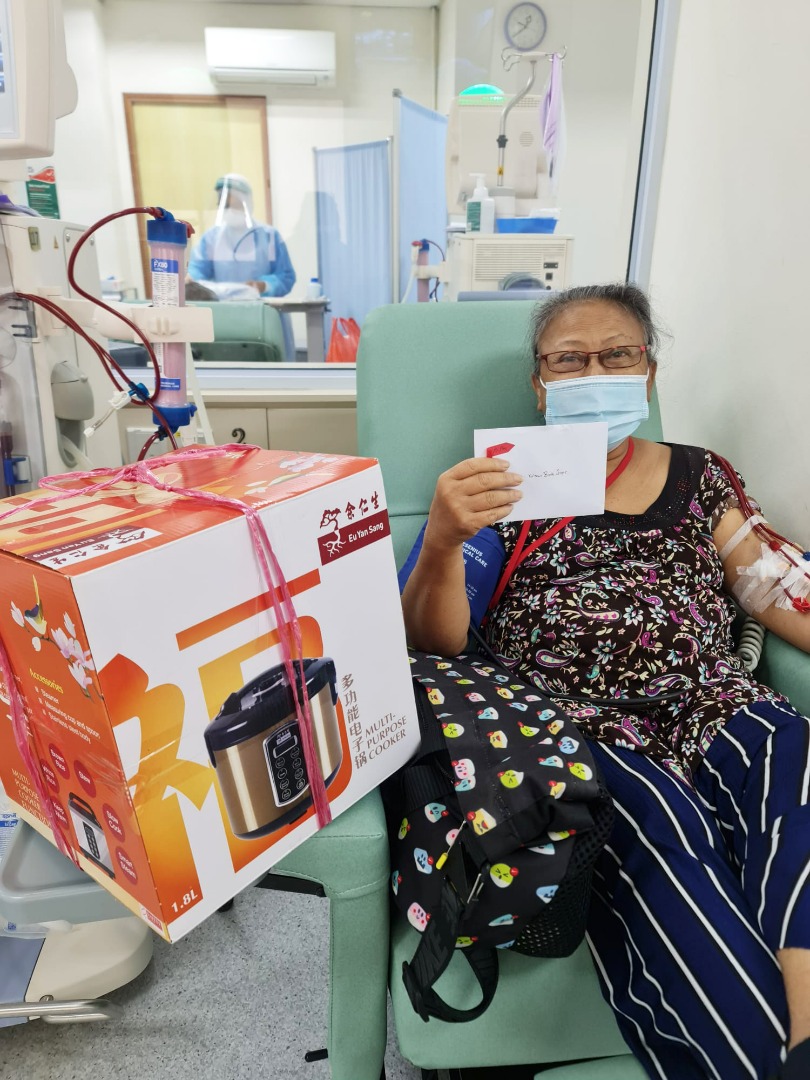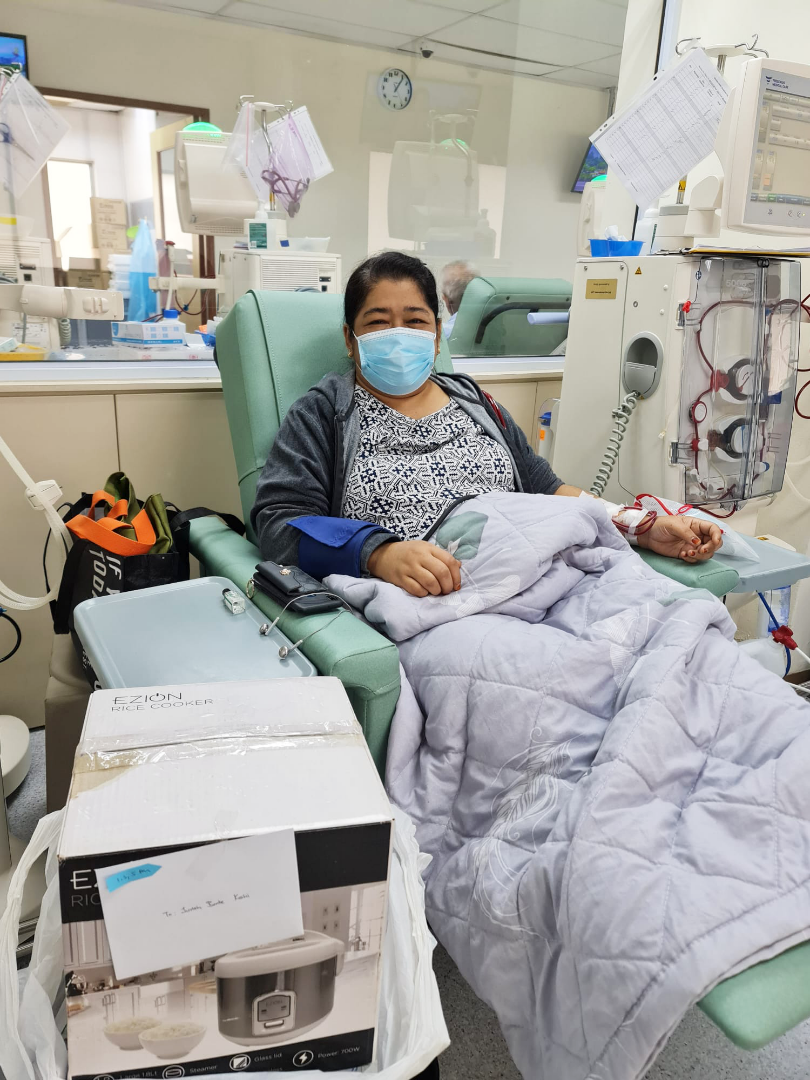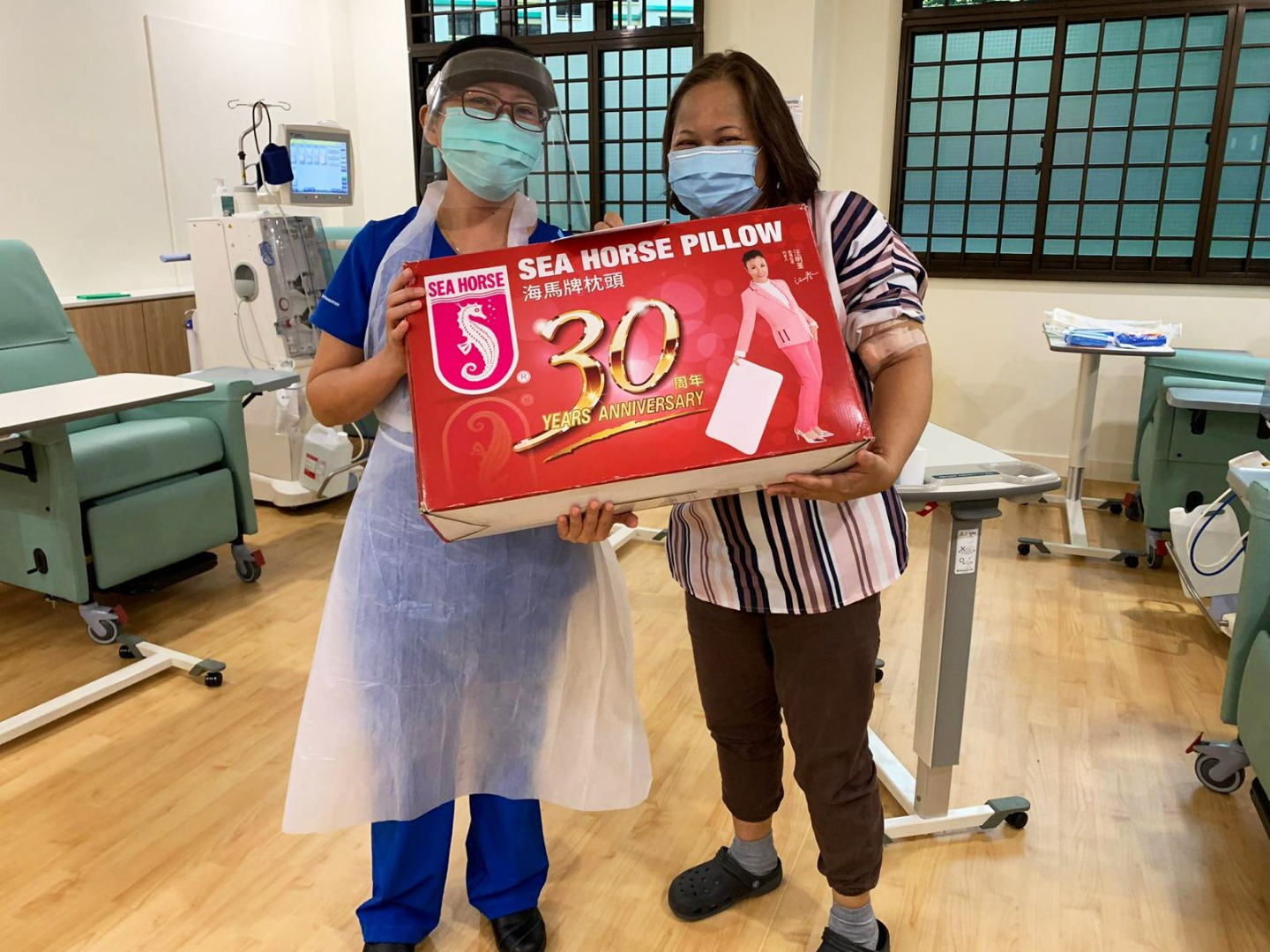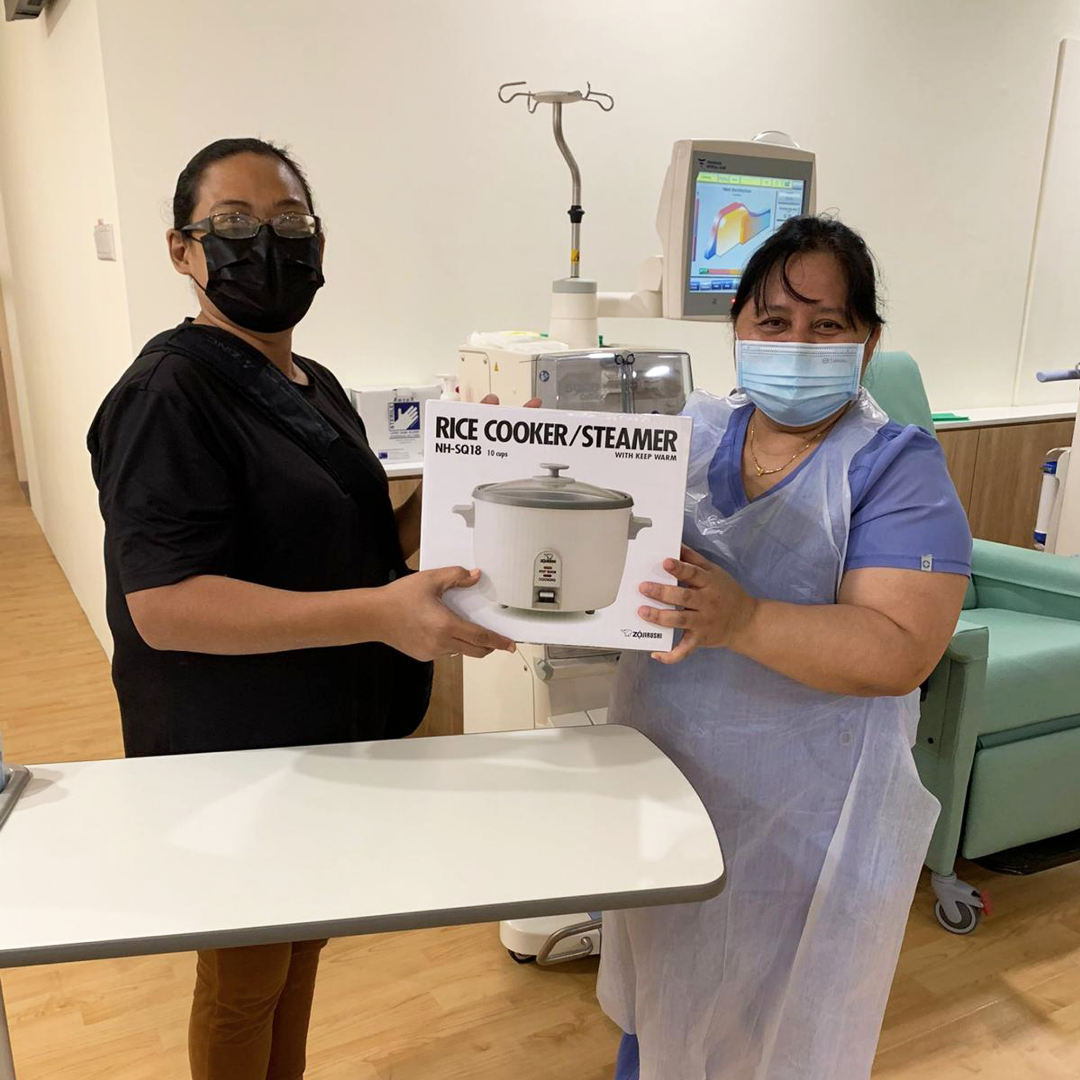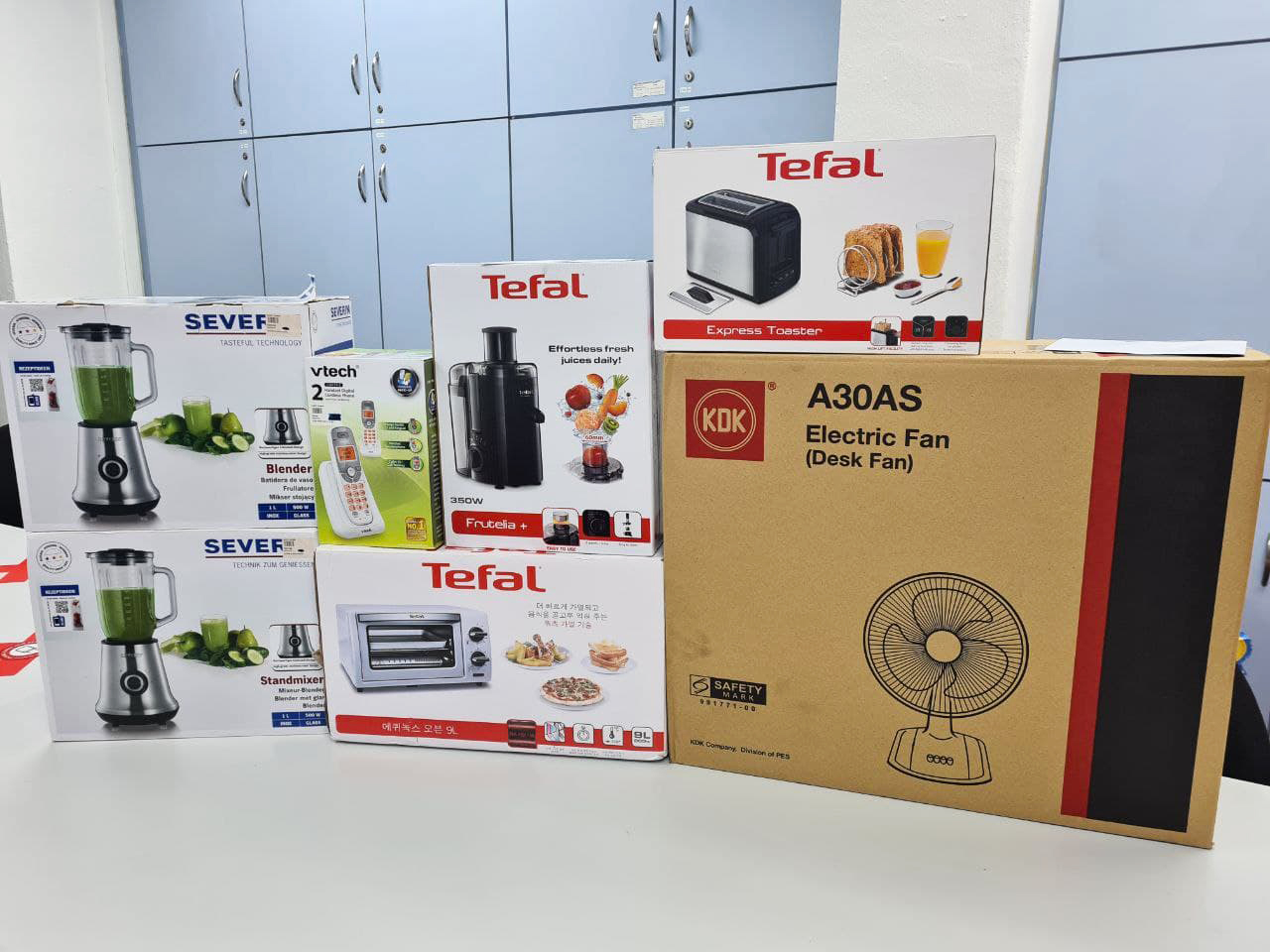 Inspiring Change, Empowering Lives by Caroline Oh
Season of Gifting 2021
For the month of December 2021, KDF collaborated with two organisations to bring gifts and smiles to our patients and their families, through our very first Season of Gifting campaign.
Christmas with Kindness
KDF was first approached by DUO Galleria to be one of the three beneficiaries, alongside MINDS and Apex Harmony Lodge, for the Christmas with Kindness donation campaign.
From 15 November to 20 December 2021, DUO Galleria championed to make this Christmas season a special and memorable one, through the kind gestures and donations of the community and their partners to help spread cheer and happiness.
Prior to the beginning of Christmas with Kindness, our patients were asked to write their wish lists to be fulfilled. While most of our patients had requested for supermarket and shopping mall vouchers for their household usage, we had a number of requests for household appliances.
The wish lists were then handed over to DUO Galleria who was helping us to collect in-kind donations from their tenants, partners and the community. Through the promotional efforts by both DUO Galleria and KDF, we have managed to receive donations of a ceiling fan, 12 standing fans, 15 rice cookers, five kettles, some hand blenders and juicers, ovens and toasters, and the list of blessed items goes on!
The Giving Machine
We were then shortly approached by New Hope Community Services, another social service agency (SSA) in Singapore working to restore hope to the displaced and disadvantaged in our community, for a collaboration with Co.@Duxton for The Giving Machine. In partnership with the Kreta Ayer-Kim Seng Citizens' Consultative Committee, New Hope Community Services is appointed as the SG Cares Volunteer Centre @ Kreta Ayer.
Running through the two months of December 2021 and January 2022, The Giving Machine is an initiative for donors to choose a helpful and meaningful gift towards a SSA in the Kreta Ayer neighbourhood. Alongside with KDF, six other SSAs namely - Babes Pregnancy Crisis Support, Beautiful Minds Charity, Club Rainbow, New Hope Community Services, Oogachaga and The Red Pencil (Singapore) were selected to be part of this initiative.
With six different tiers of donation amounts, donors were able to donate gifts such as supermarket, taxi, food court and bread vouchers. These vouchers will help to ease the day to day living expenses for our patients, especially when they need to get around to their medical appointments or dialysis sessions.
As our Season of Gifting comes to an end, KDF would like to give our greatest appreciation towards DUO Galleria, Co.@ Duxton, New Hope Community Services and the many donors who have reached out to us and made the Season of Gifting a great success!