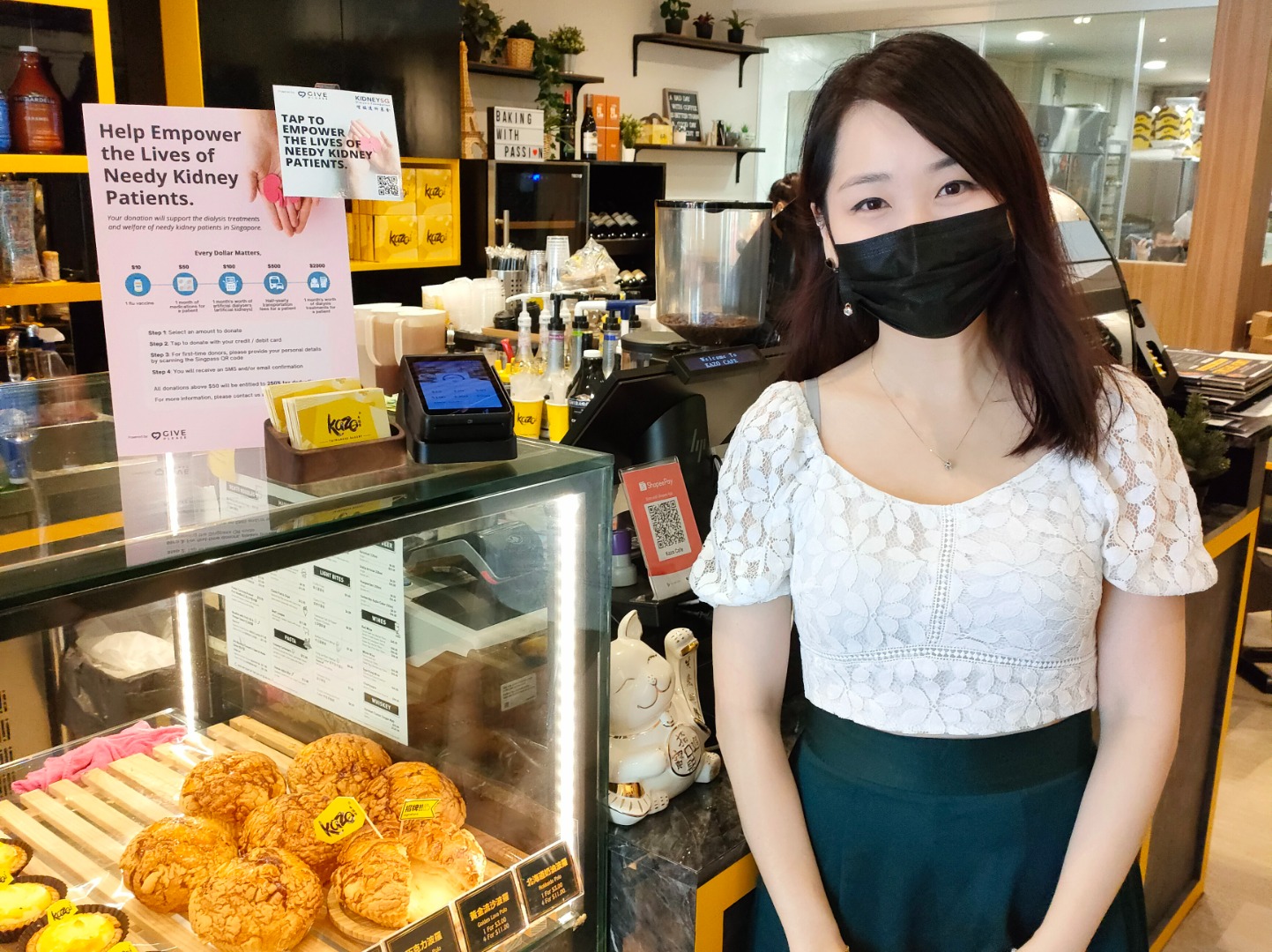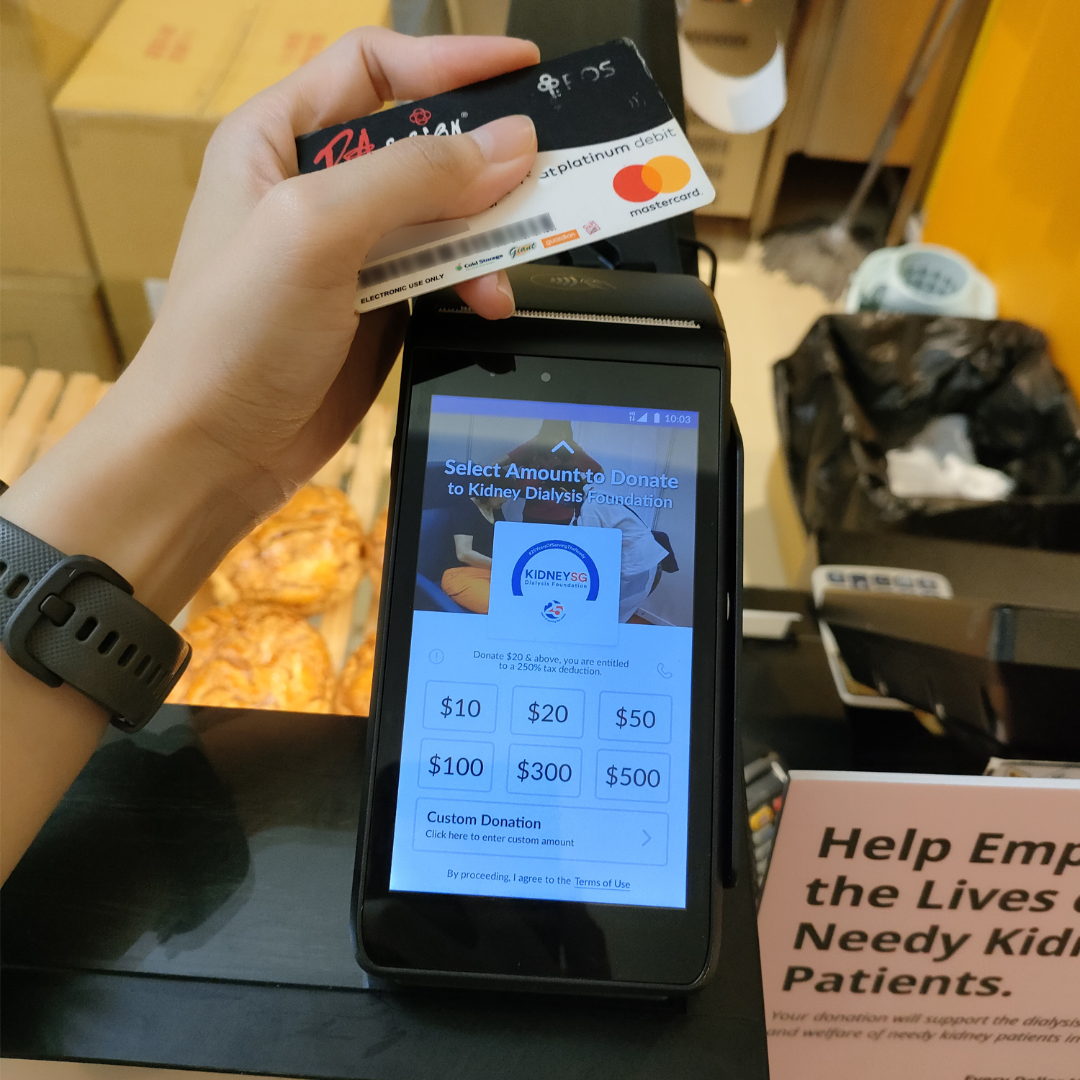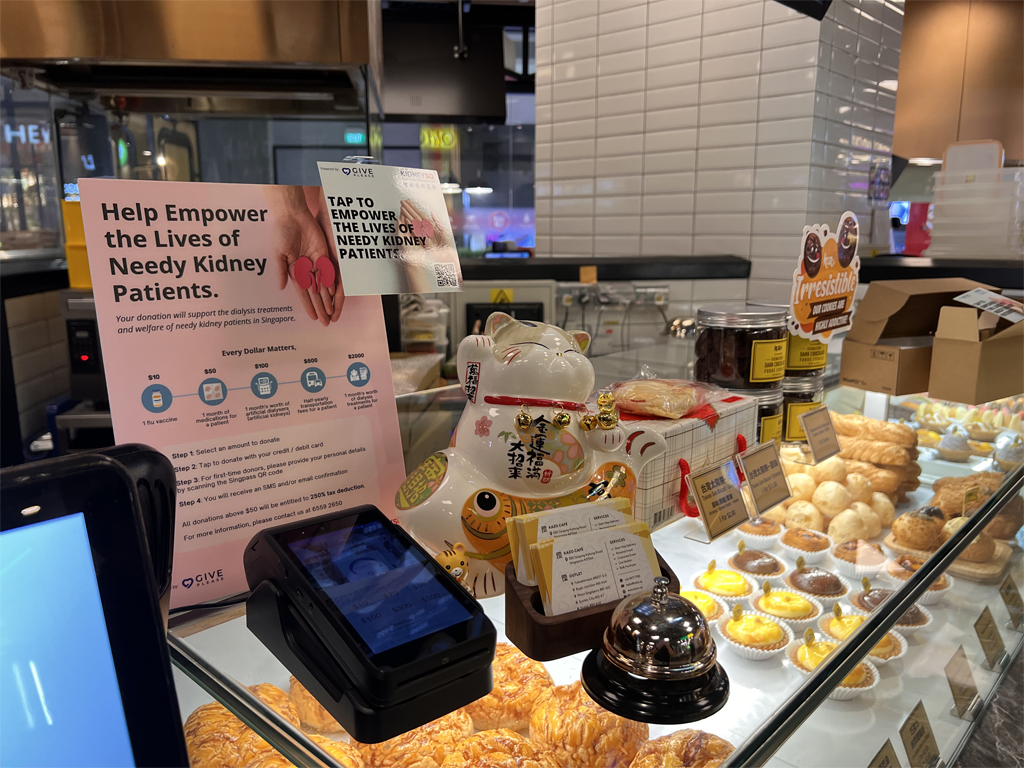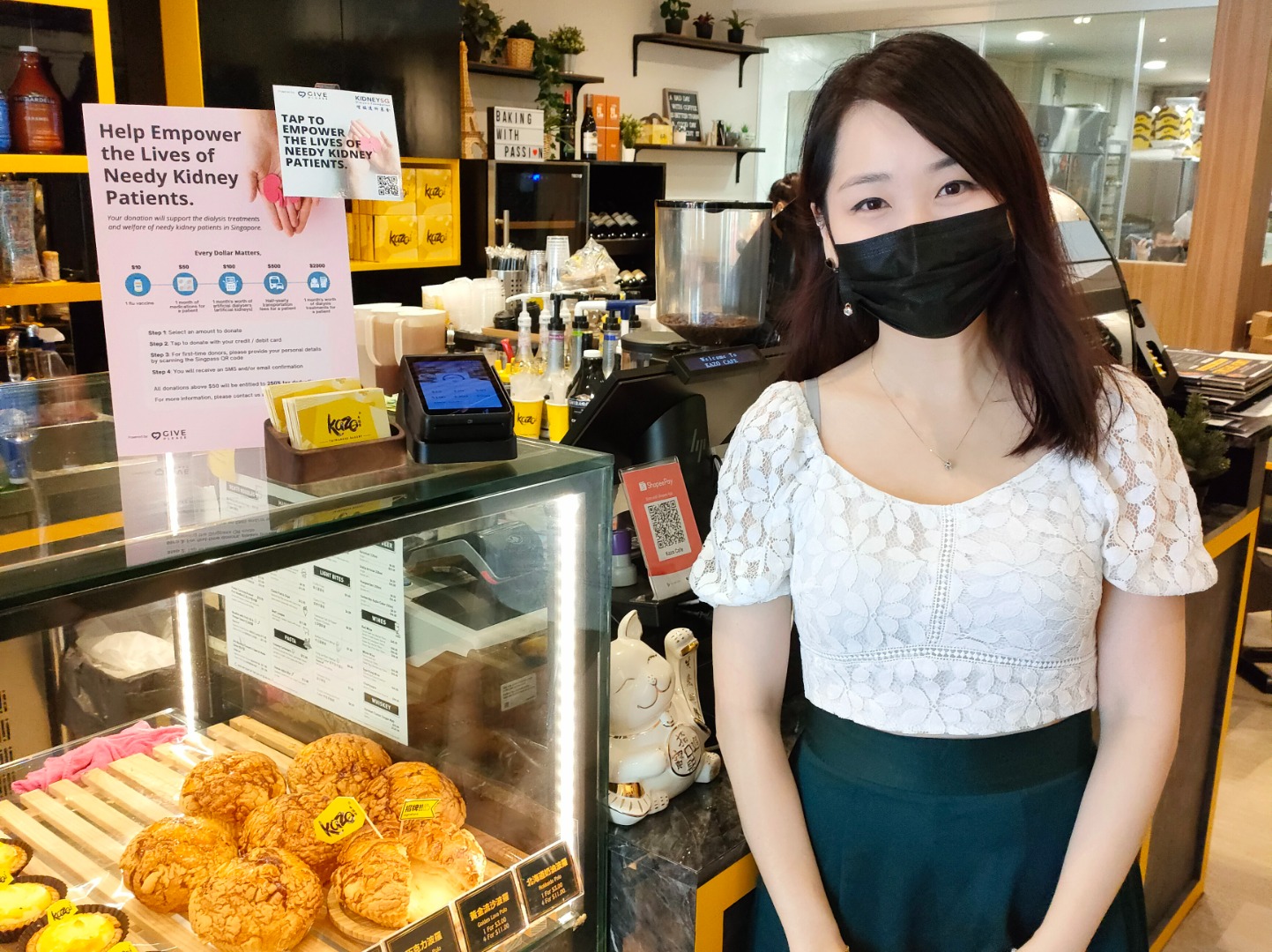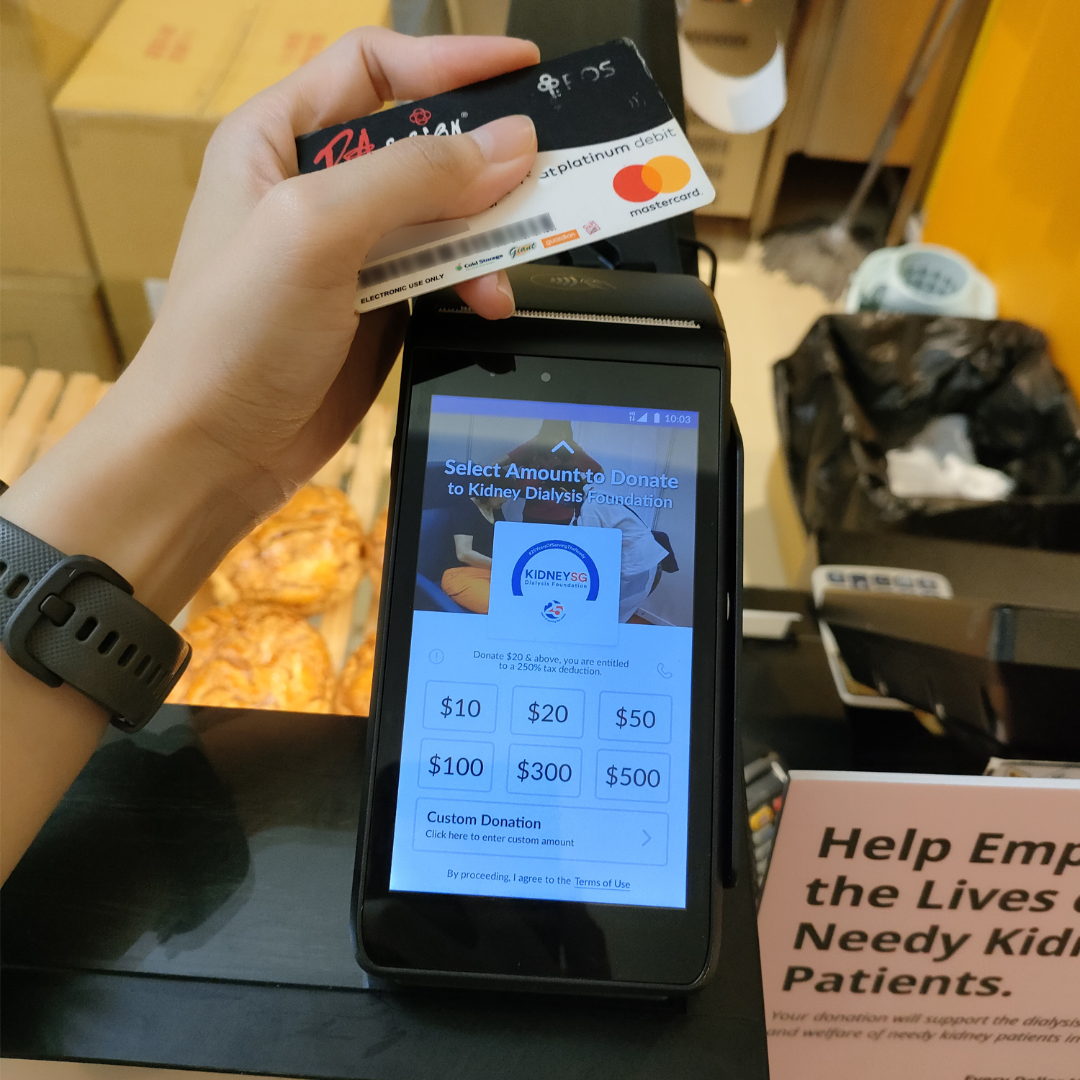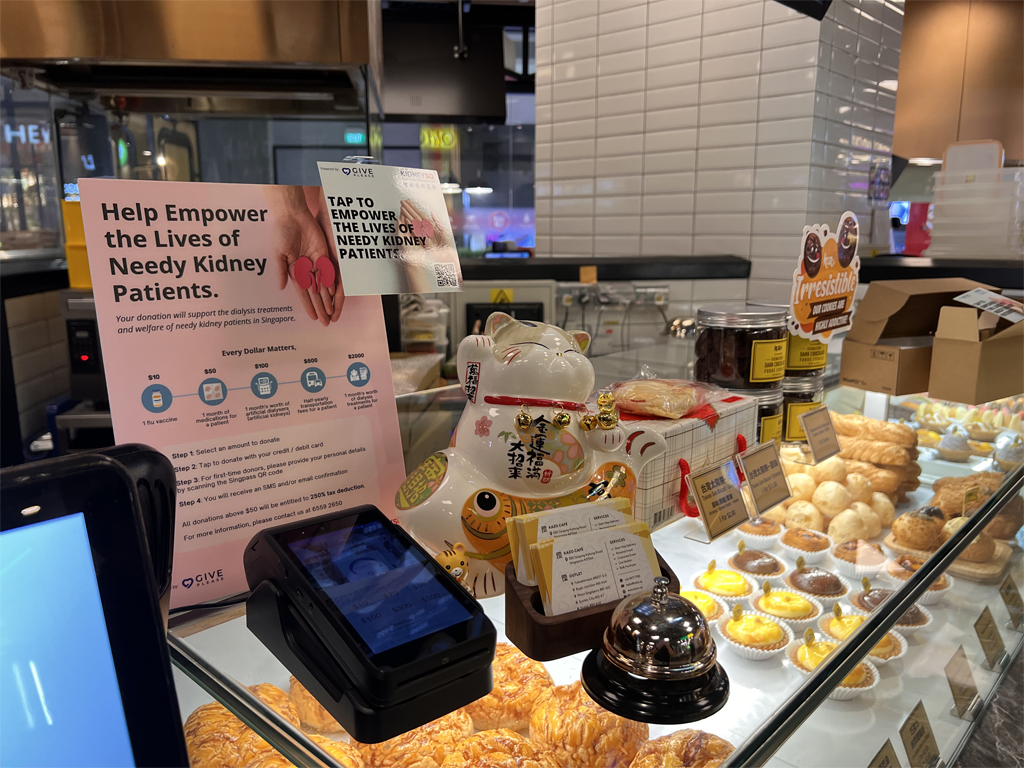 Embracing Digital Giving with GivePlease
By Beryl Leong
In line with Singapore's digitalisation efforts for charities to adopt cashless donation methods, KDF has engaged in a partnership with local fintech firm GivePlease to digitalise its fundraising efforts. With this partnership with GivePlease, KDF is able to put in place forward-thinking digital solutions such as a donation microsite and onboard Tap-to-Give wireless donation terminals with its community partners.
The Tap-to-Give wireless donation terminals feature a seamless and secure integration with Singpass, allowing donors to retrieve their personal particulars safely by scanning a Singpass QR code for tax-deductible receipts.
One of the KDF's first community partners to adopt the donation terminals is popular Taiwanese bakery KAZO, who has onboarded 4 of them at their outlets at JCube, Katong, Funan, and Suntec respectively. To raise awareness and encourage the public to donate, $2 KAZO vouchers will be distributed for every donation made via the terminals. These vouchers are limited to the first 50 donors at each KAZO outlet.
"KAZO is happy to be part of this meaningful initiative with KDF. The pandemic has made it challenging for charities like KDF to raise funds. With these terminals, giving is simplified and more convenient. We will definitely encourage our customers to do their part for charity as well," said Ms Yam Sim, Founder of KAZO
"GivePlease is indeed privileged to be able to partner with KDF on their digital journey to reach new and tech-savvy donors. Having served needy kidney patients tirelessly for over 25 years, their good work needs to continue to reach both new and current supporters who have made technology a key part of their everyday lifestyle. GivePlease is pleased to be able to offer our platforms for this very purpose of encouraging giving to benefit needy kidney patients with a tap", said Adam Lindsay, Managing Director of GivePlease.
With these digital initiatives in place, the public is encouraged to donate and support KDF's underprivileged kidney patients, who belong to the lowest 10% income tier in Singapore. These donations will go into KDF's general fund, which will be used to provide subsidised dialysis treatments, medications, and holistic care for the patients.
---
Tap To Give Terminals