To Every Season There Is a Reason
By the Board of Directors at Kidney Dialysis Foundation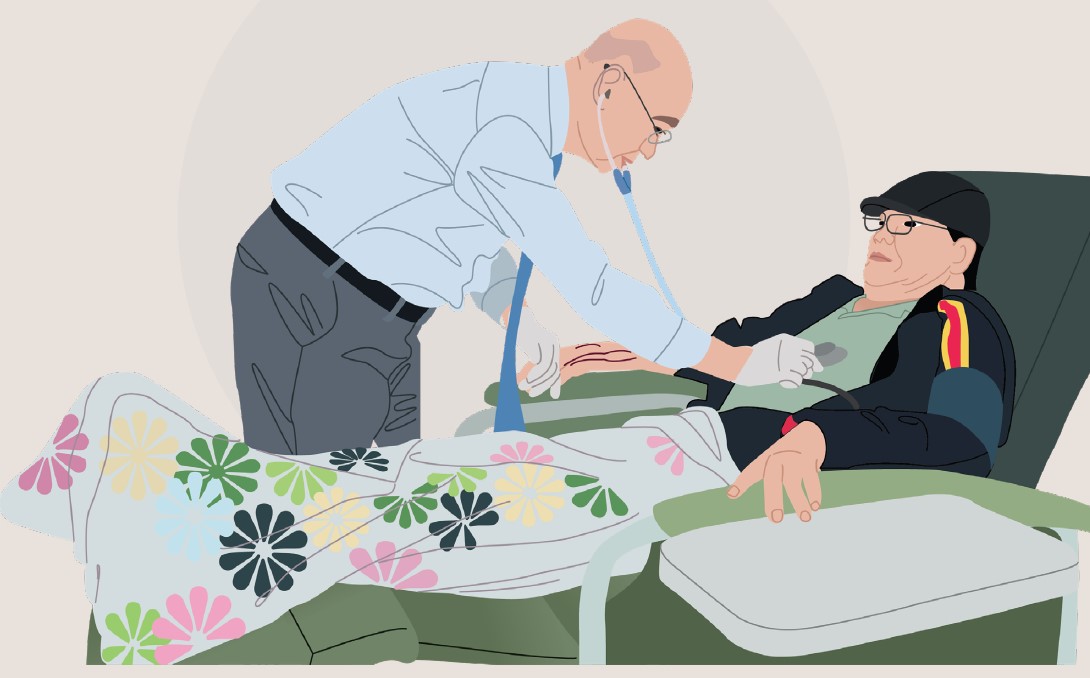 This article was written for World Kidney Day on 9 March 2023 to highlight the importance of the kidneys and reducing the frequency and impact of kidney disease and its associated health problems worldwide.
The year was 1996. Mdm Goh Cheng Kim worked as a part-time dishwasher and led a simple life with her bus-driver husband and 2 young sons. As blue-collared workers, getting by and raising a family with their limited income was an ongoing challenge. Mdm Goh's health gradually deteriorated, plagued with severe nausea, body aches and chills. She was hospitalised and diagnosed with end-stage kidney failure. With only 5% of her kidney functions left, Mdm Goh was told by the doctor that she had to undergo dialysis treatments for life. Dialysis treatments were expensive, and it was clear that with the family's income, Mdm Goh would never be able to afford the full fees of her treatment.
In the early 90s, despite living in times of affluence, kidney patients like Mdm Goh were not uncommon. There were no programmes to treat the very poor then. Once diagnosed, many kidney patients were at a loss as to where to seek affordable treatment. Many chose to die simply because they could not afford dialysis.
In response, Dr Gordon Ku established the Kidney Dialysis Foundation (KDF) in 1996 to ensure that no kidney patient will perish because of the lack of funds for dialysis. KDF sought to look after needy people with end-stage kidney disease through quality care, education, and research.
In its year of founding, KDF operated in a small corner of the old Alexandra Hospital, serving a humble group of 40-odd needy kidney patients. As a charity, KDF has grown to manage four dialysis centres - in Bishan, Ghim Moh, Admiralty and Kreta Ayer, and has served close to 1,000 underprivileged patients to date. Sadly, Dr Ku passed away in February this year. He leaves behind a legacy which, by most reasonable measures, has made a significant impact for a thousand lives and families. KDF continues to focus on serving the needy, and constantly seek to innovate and improve its services for its beneficiaries.
27 years after its formation, perhaps it is a milestone for KDF to assess its ability to serve its beneficiaries over the long term while remaining true to its original purpose of helping needy kidney patients. The factors that determine if KDF continues to be sustainable are:
1. Qualifications, experience, and diversity of Board members.
2. Ability to raise funds and attract donations.
3. Public interest warrants the continuity of KDF.
4. Clarity and credibility of purpose, cause, mission, vision, impact, and strategy.
5. Fit for purpose. The relevance of a charity can atrophy over time if the charity doesn't guard itself against complacency and "business as usual" attitudes.
6. Quality of staff and management.
7. Ability to attract and retain volunteers.
8. Effectiveness and efficiency of operations, systems, and processes.
9. Compliance with relevant laws and regulations.
10. Transparency of the business model.
11. Adequacy of financial reserves on hand to tide over a rainy day, should fundraising fall short.
The critical issue for KDF is how does it determine the relevance and importance of each these factors. How does KDF rank, for example, its purpose compared to the quality of its staff and volunteers? Without the right purpose or cause, KDF would be unable to attract the right talent. But without the right talent, KDF would be unable to give life to its purpose. Is KDF ensuring that suitable talents are remunerated competitively, or is it taking a conservative approach and hoping that the right talent can be attracted to join? How can KDF, as a charity, strike a balance between offering market-rate wages while building its financial reserves to prepare for a rainy day?
Multiple studies have indicated a correlation between lower income levels with higher incidences of kidney disease. The poor not only have a higher incidence of kidney disease but are also more likely to face financial constraints and limited access to the lifelong ongoing treatments, including dialysis and medications.
Perhaps it is time to relook at KDF's purpose, and see beyond helping the underprivileged with kidney failure, and address poverty-related issues to stem the onset of kidney disease. The truth is that poverty is a complex, multi-prong issue. The needs of our beneficiaries have evolved beyond just the financials.
There is room to address indirect factors such as nutrition and lifestyle habits by conducting studies and research on the community, identifying key links that makes them prone to kidney failure. By doing so, it opens avenues for KDF to collaborate with other established NGOs and organisations that work with the underprivileged to break the cycle of poverty.
To every season, there is a reason.