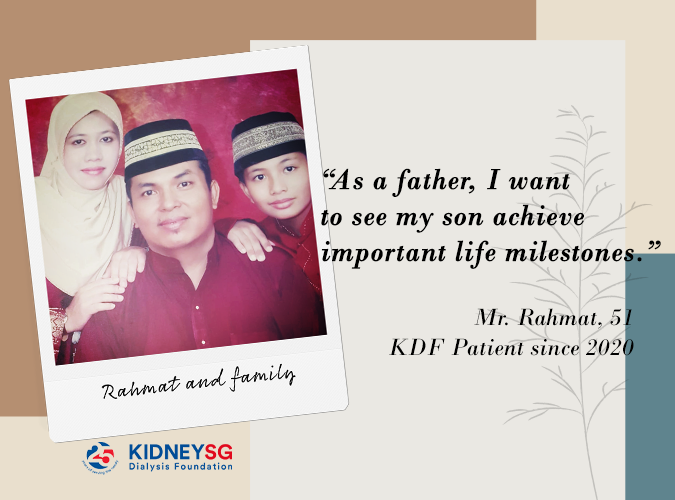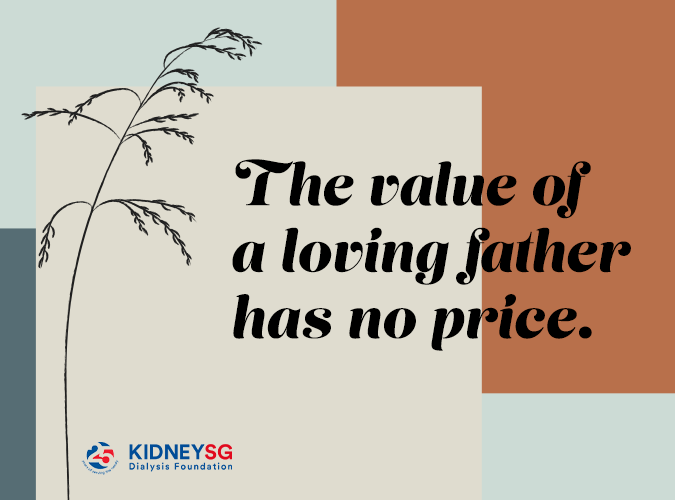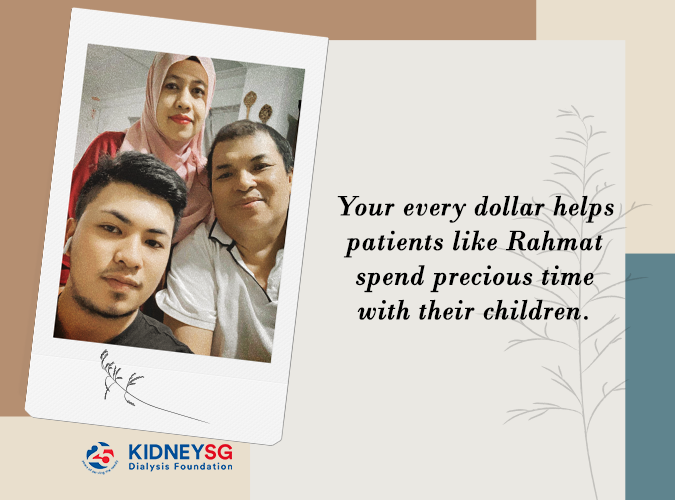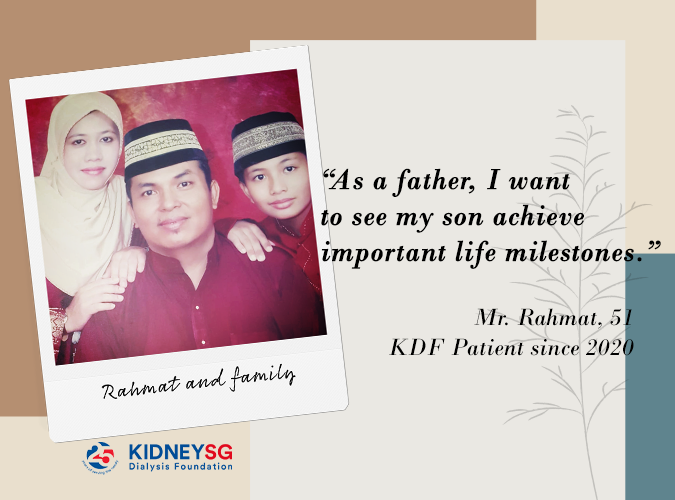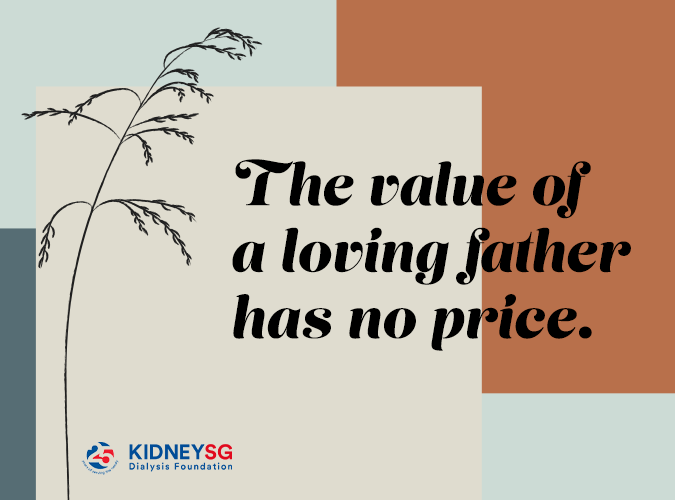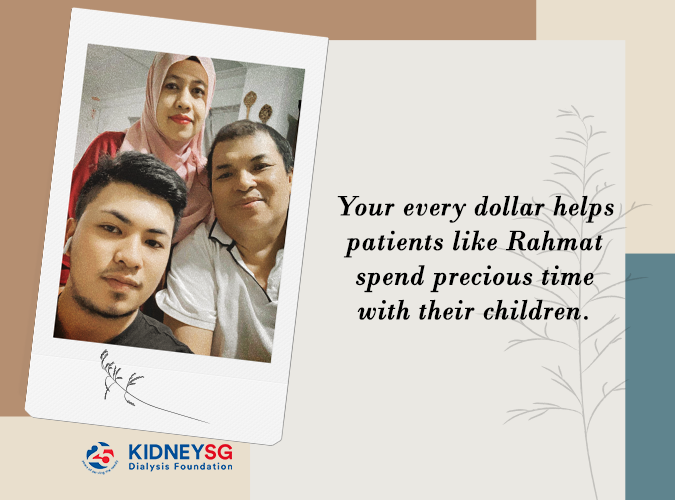 At only 51 years old, Rahmat was diagnosed with kidney failure, on top of various chronic illnesses. He had also amputated two toes on his left foot due to a serious health condition.

However, being a father gives Rahmat the courage and willpower to undergo dialysis 3 times a week. The simple thought of being there for his teenage son as he goes through milestones remains as Rahmat's greatest motivation to live life to the fullest.

Your every dollar goes into subsidising dialysis treatments for patients who are fathers like Rahmat, allowing them to enjoy precious moments with their children. All donations are entitled to 2.5 times tax deduction.