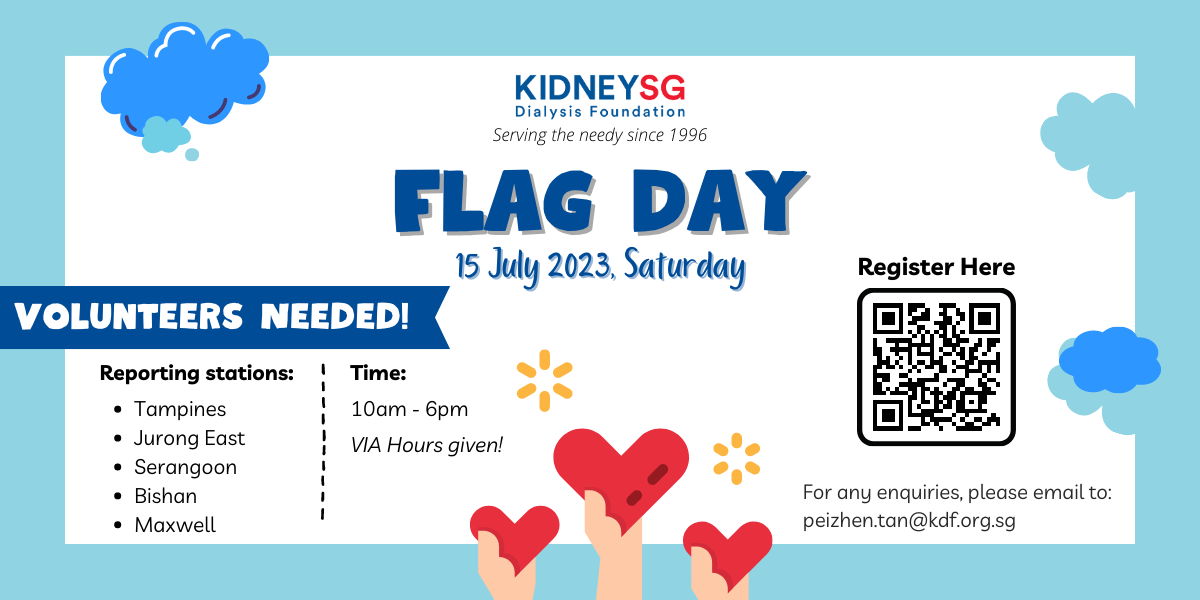 The annual KDF Flag Day is back! We are thrilled to hit the streets once again and are calling for volunteers to join us in the islandwide street collection on 15th July 2023 (Saturday).
This year, we aim to recruit 1,000 volunteers from across Singapore to raise $50,000 for needy kidney patients in Singapore. Funds raised will go into providing underprivileged kidney patients with treatments, medication, transport and holistic care, as well as support the Foundation's outreach efforts to increase awareness of kidney health.
Date:
15 July 2023, Saturday
Time:
10am – 6pm

Reporting Stations:

Bishan
Maxwell
Tampines
Serangoon
Jurong East

Details:

Families with fur kids are welcome!
Volunteer t-shirt provided.
Values-In-Action (VIA) Hours are provided.
You will be responsible for your own transportation.