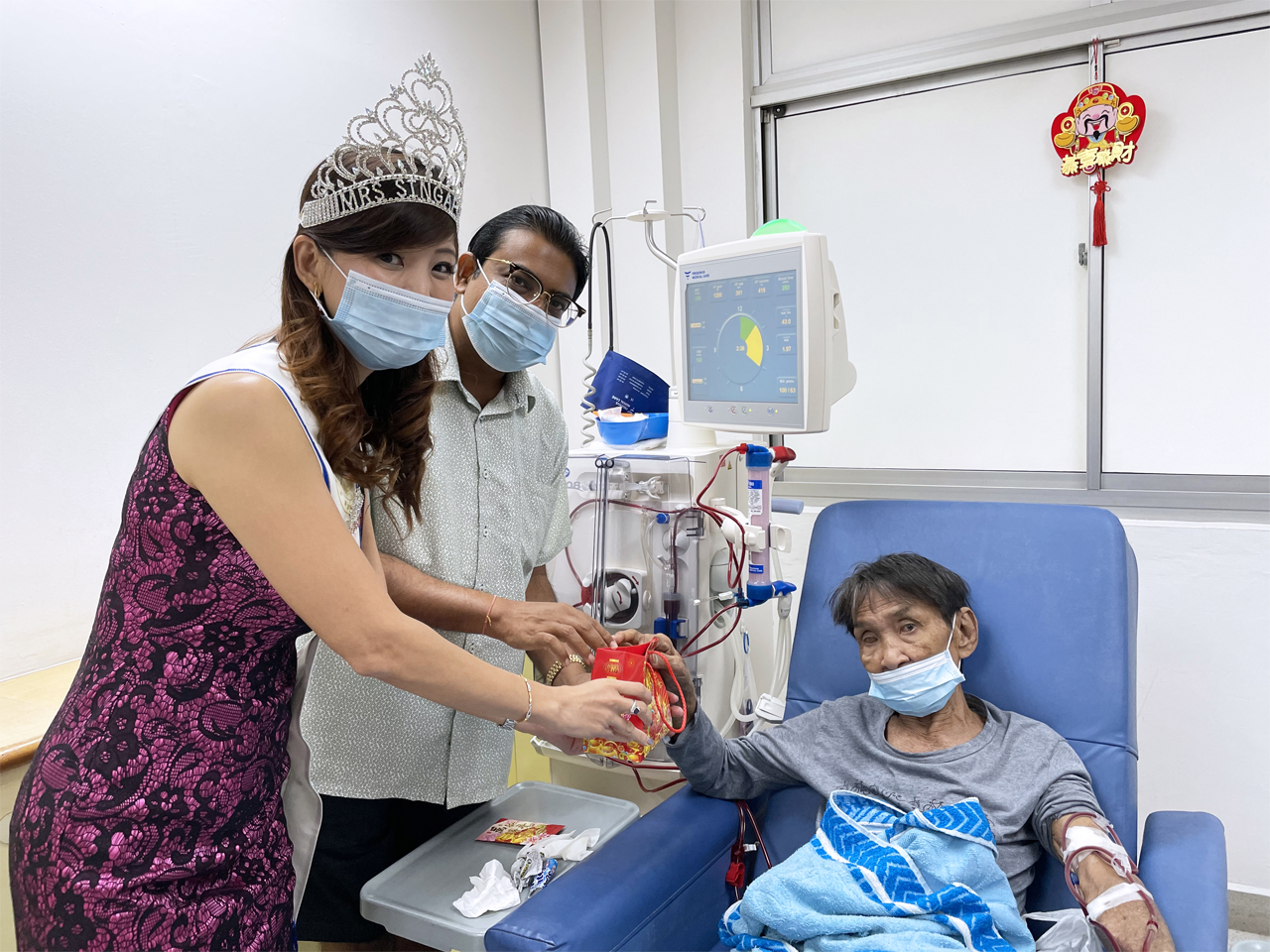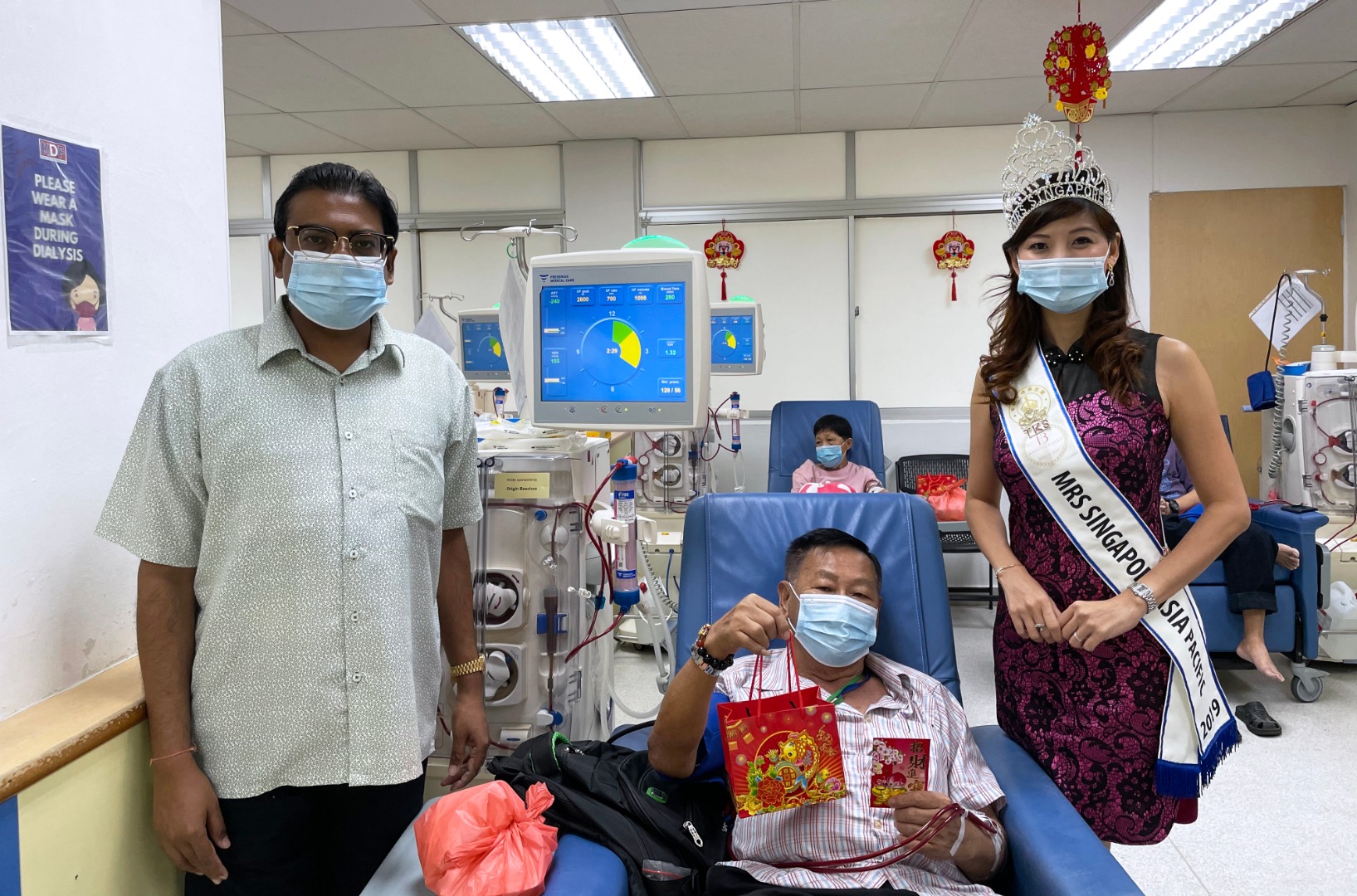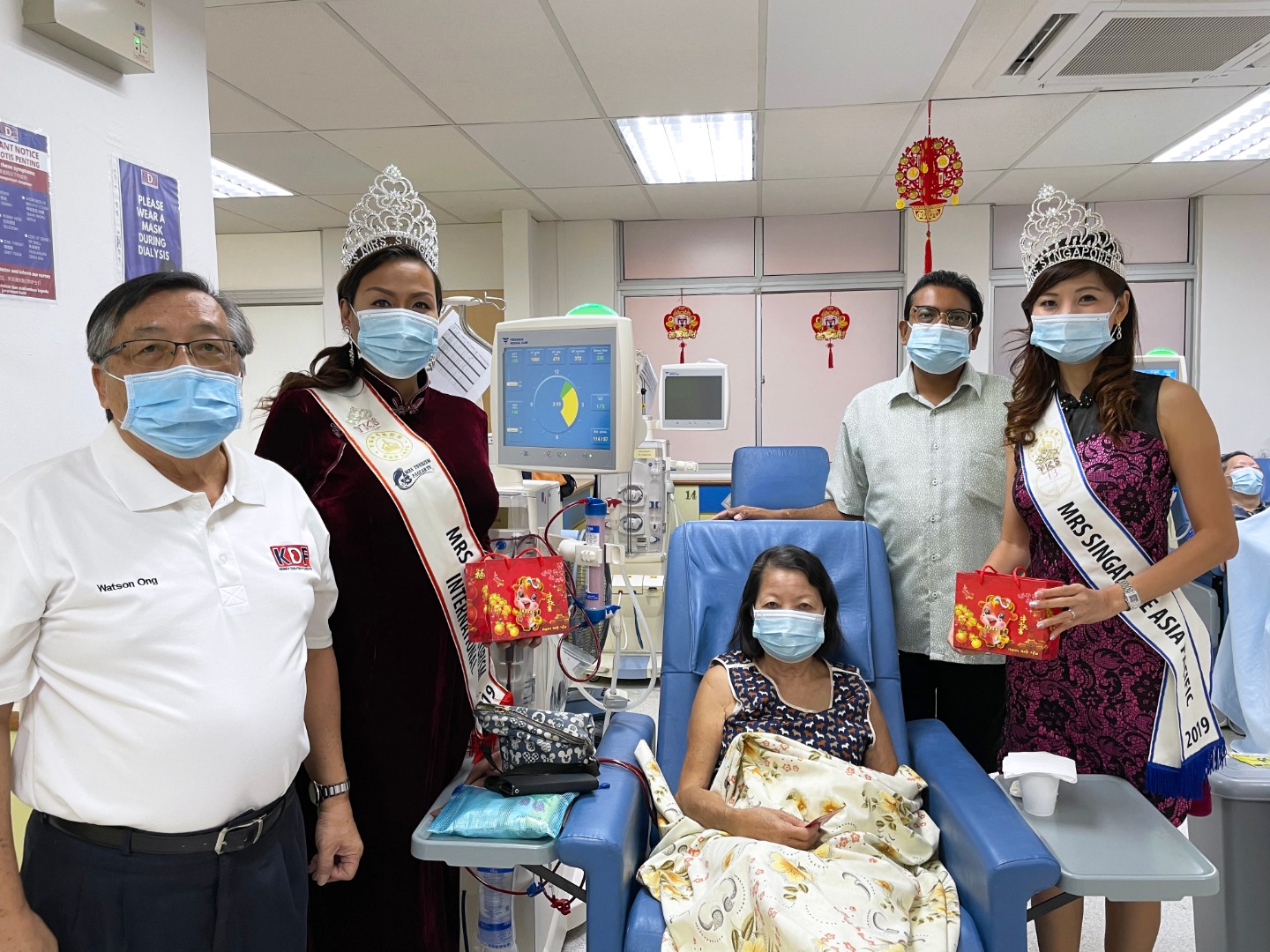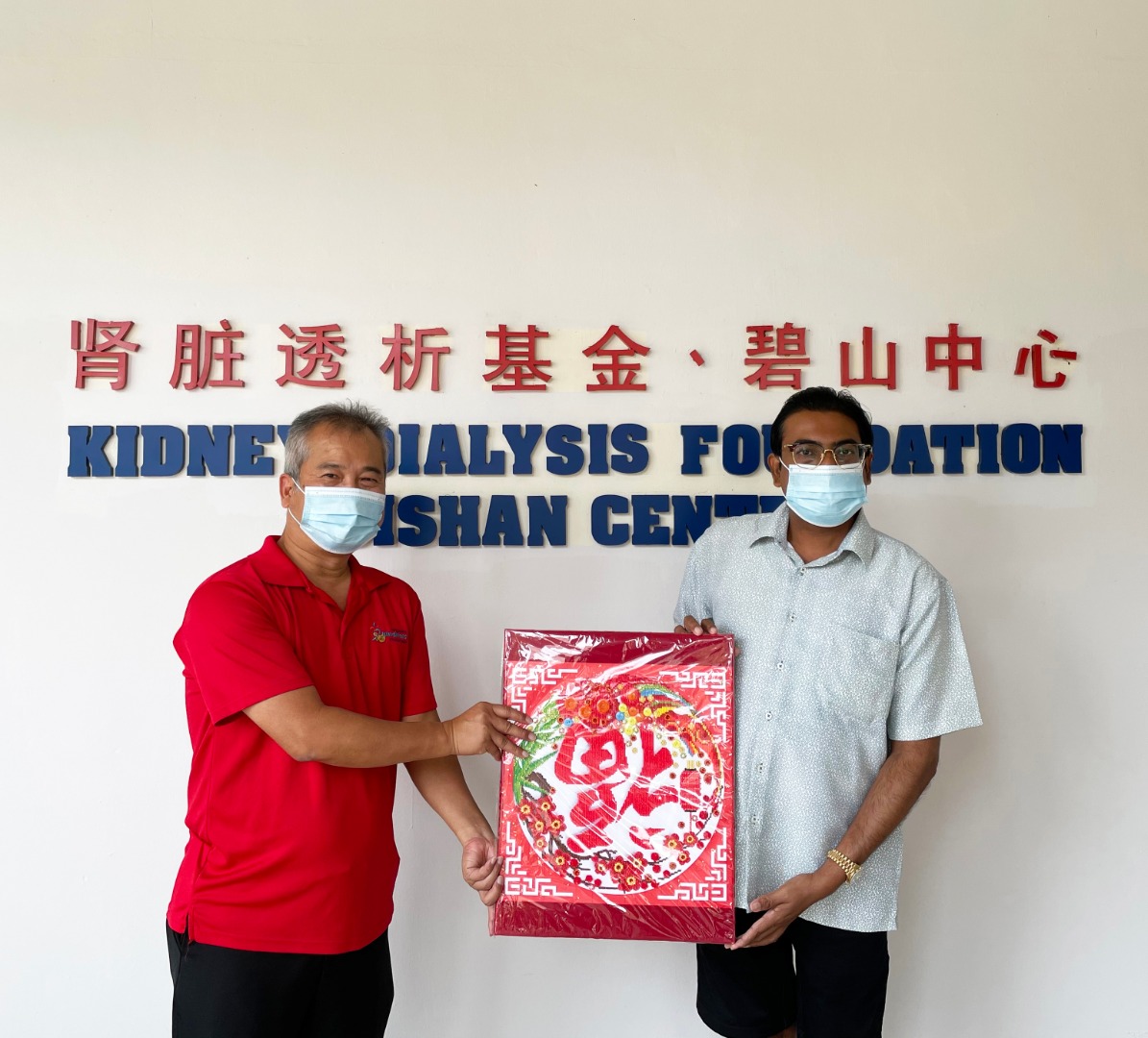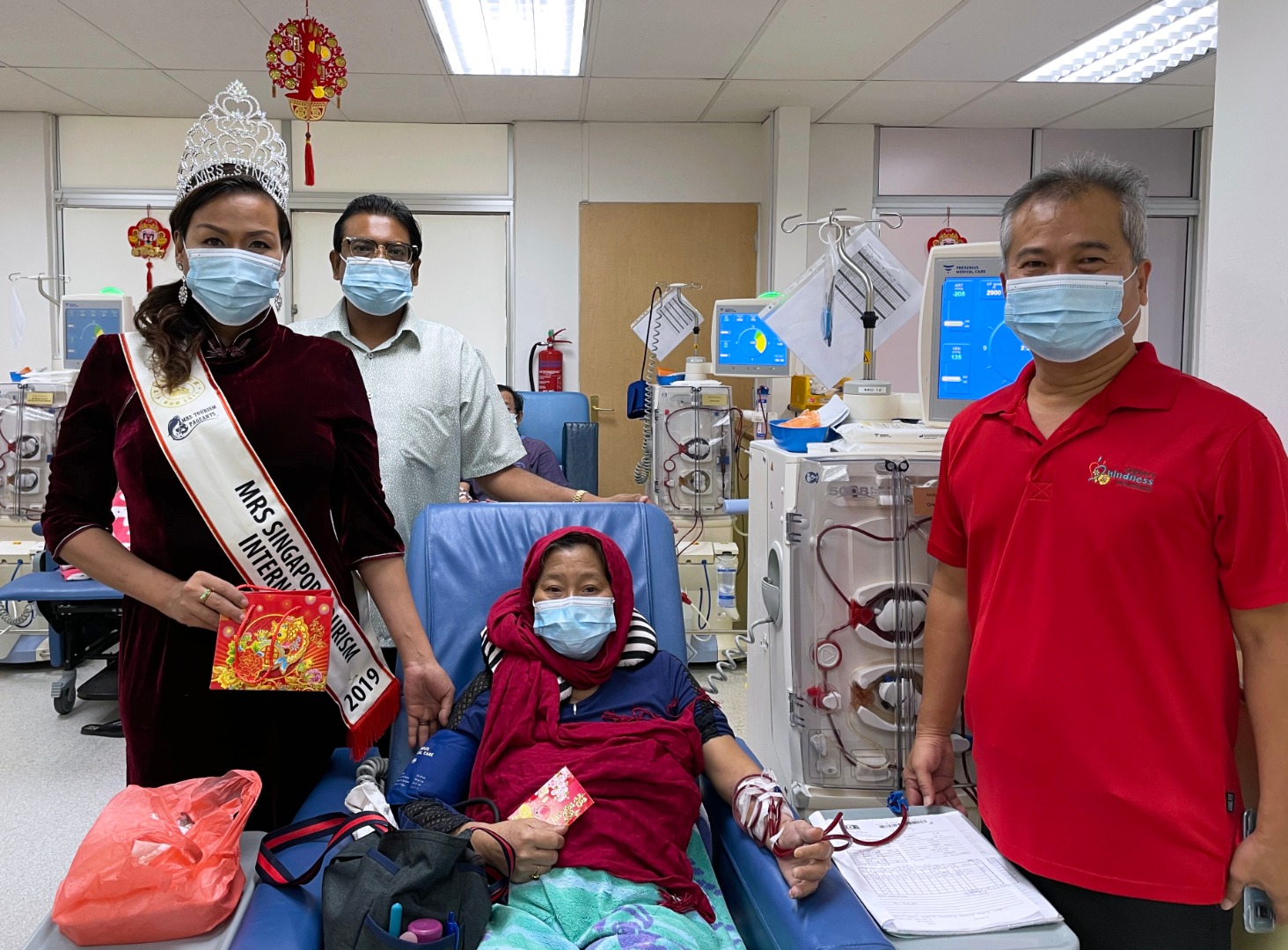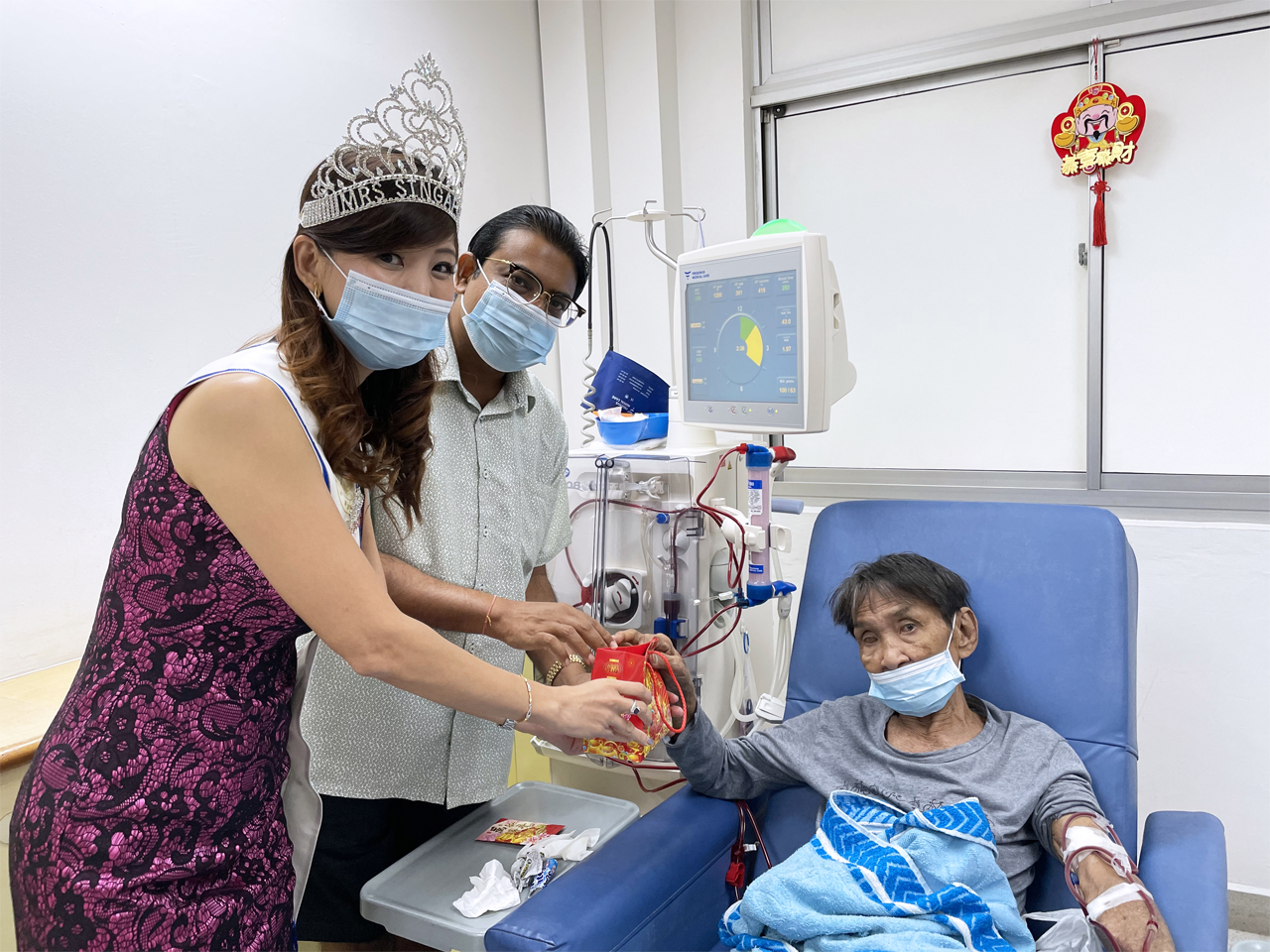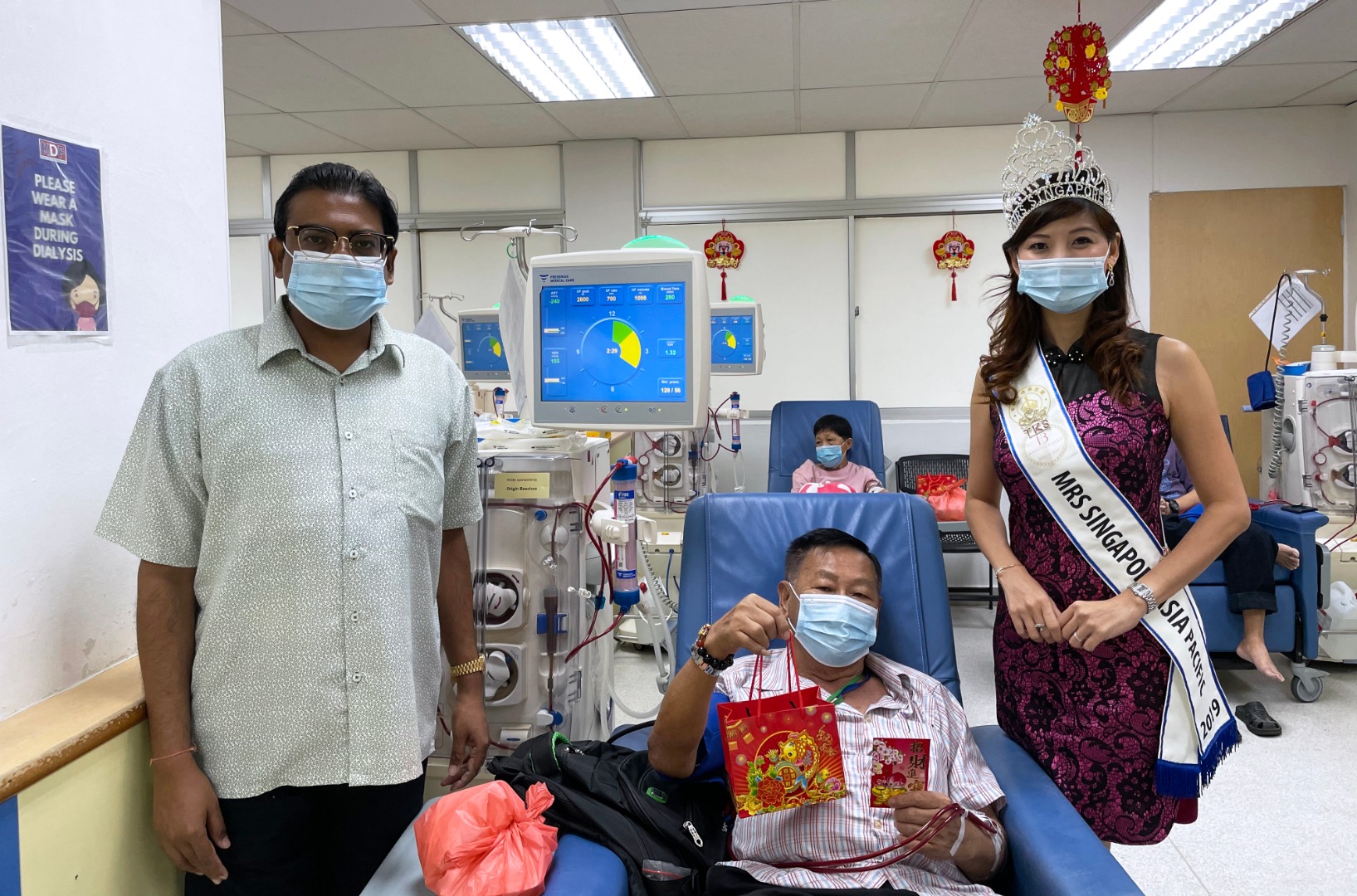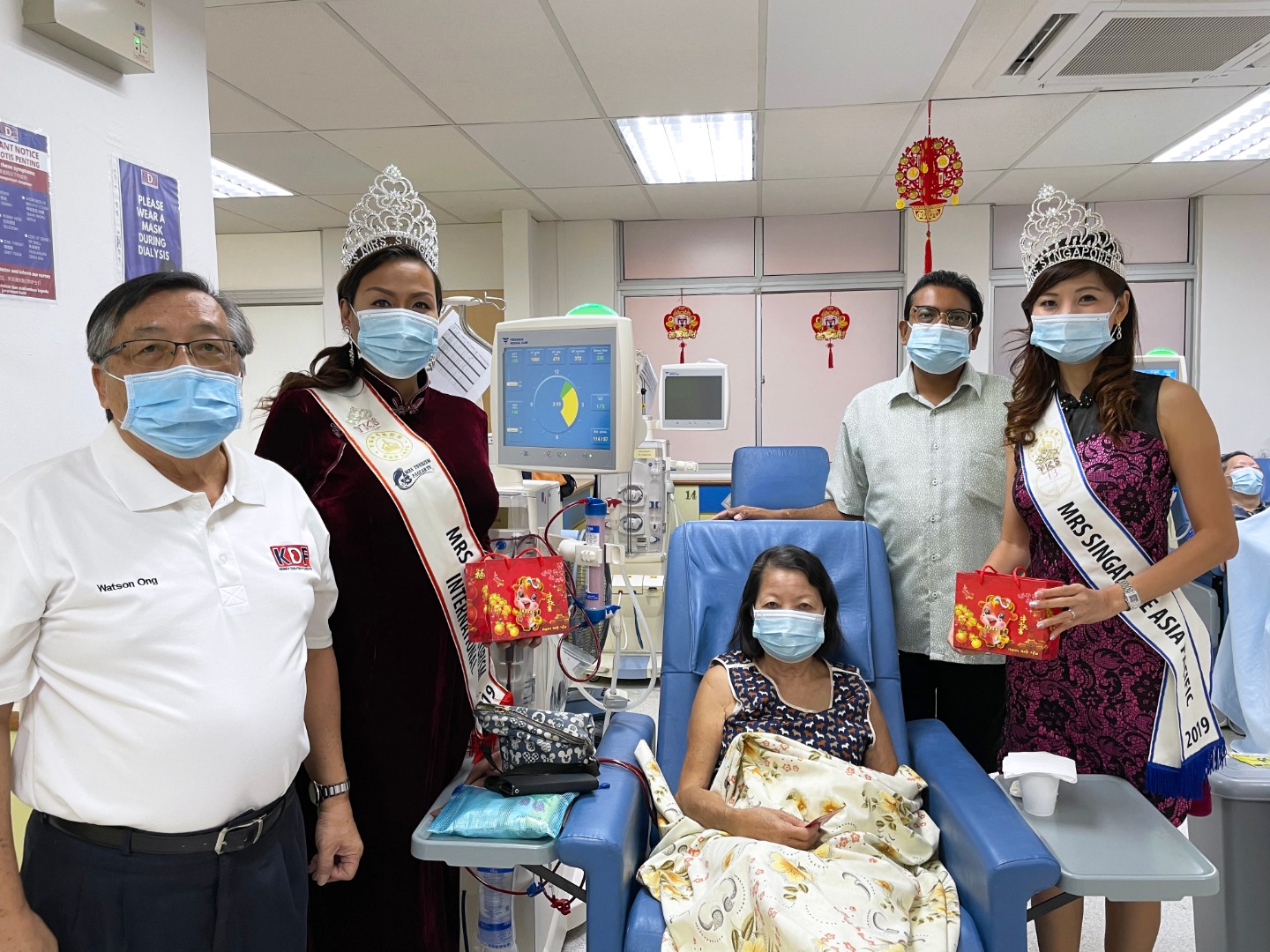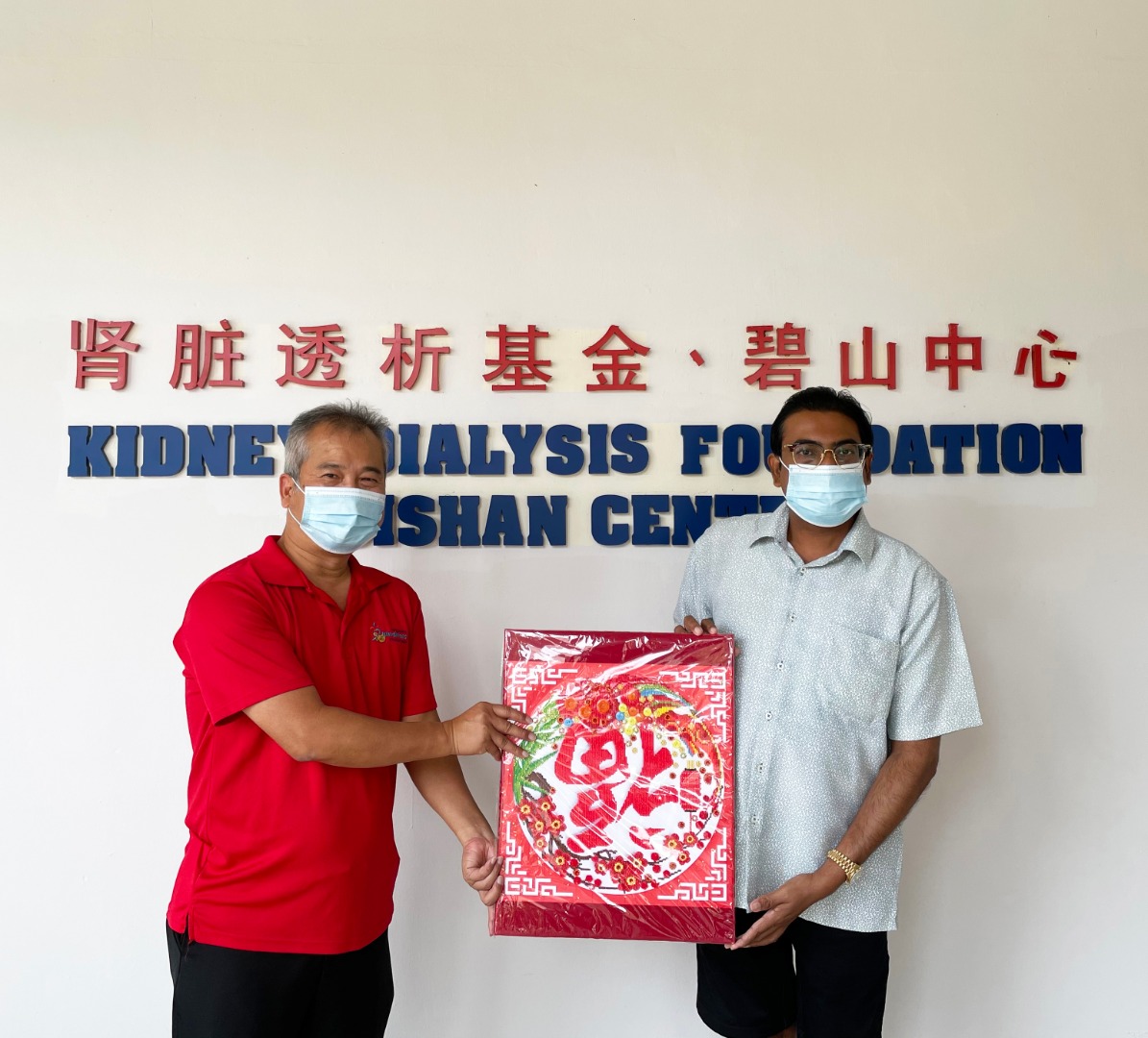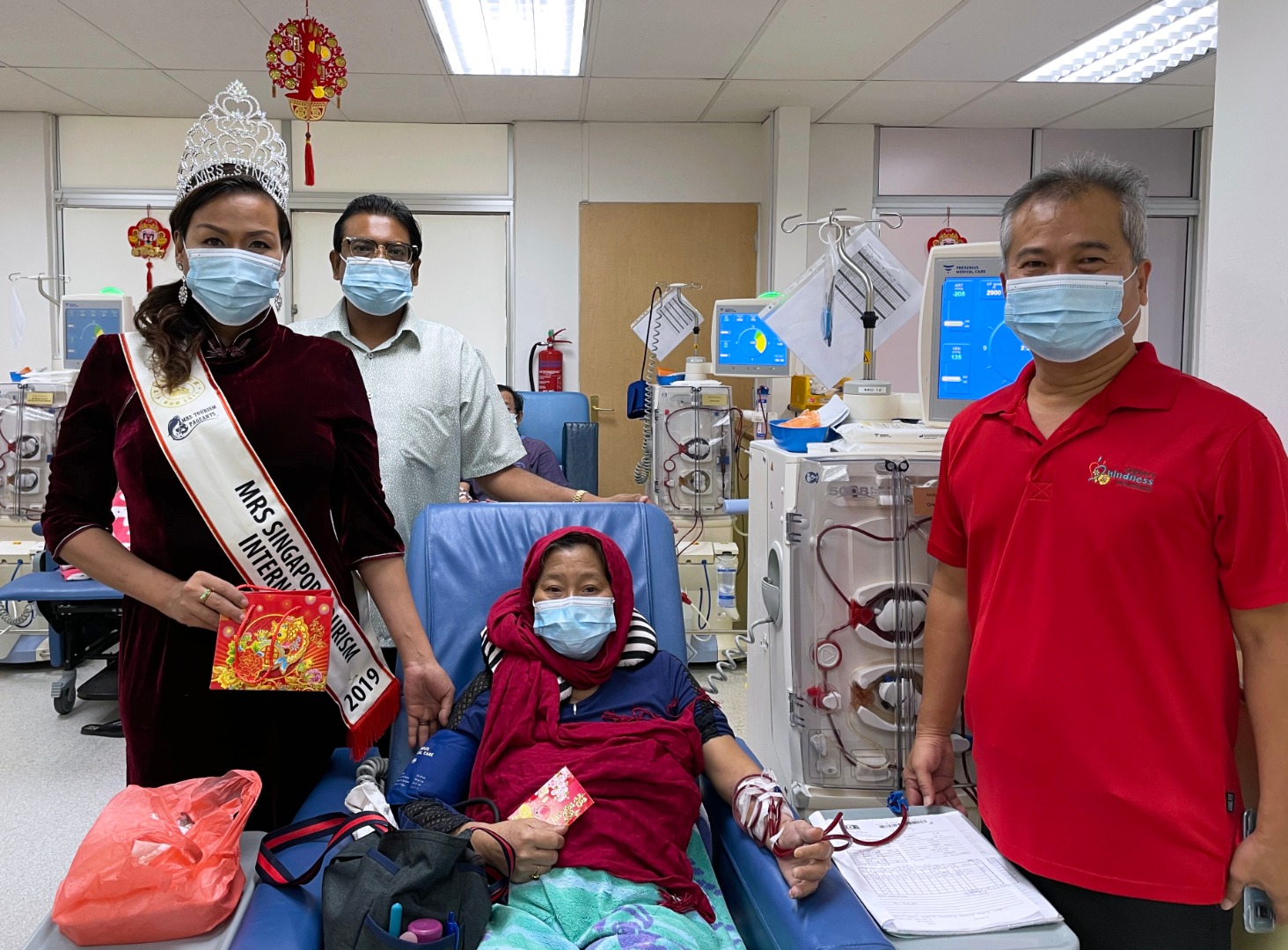 Sharing the Gift of Happiness
The Chinese New Year period is a time associated with festive cheer and celebrations. However, it is easy to forget how much we have that our underprivileged counterparts do not.
In February this year, KDF Directors and supporters took time off on the 8th day of the Lunar New Year to give out mandarin oranges and red packets to our end-stage kidney patients. The patients even had photo opportunities with visiting beauty pageant queens at the dialysis centres, much to their delight.
We would like to specially thank TKS N Siva Pte Ltd and the KDF Chinese Community Committee for sponsoring the decorative bags, mandarin oranges, red packets and putting a smile on our patients' faces!
It is our pleasure to be able to play our part to contribute and share some Chinese New Year cheer with the patients. To see the smiles on their faces when they received the goodie bags from us, it encourages us to continue supporting KDF's underprivileged end-stage kidney patients.

Dato Sri Siva

Group Chairman

TKS N Siva Pte Ltd