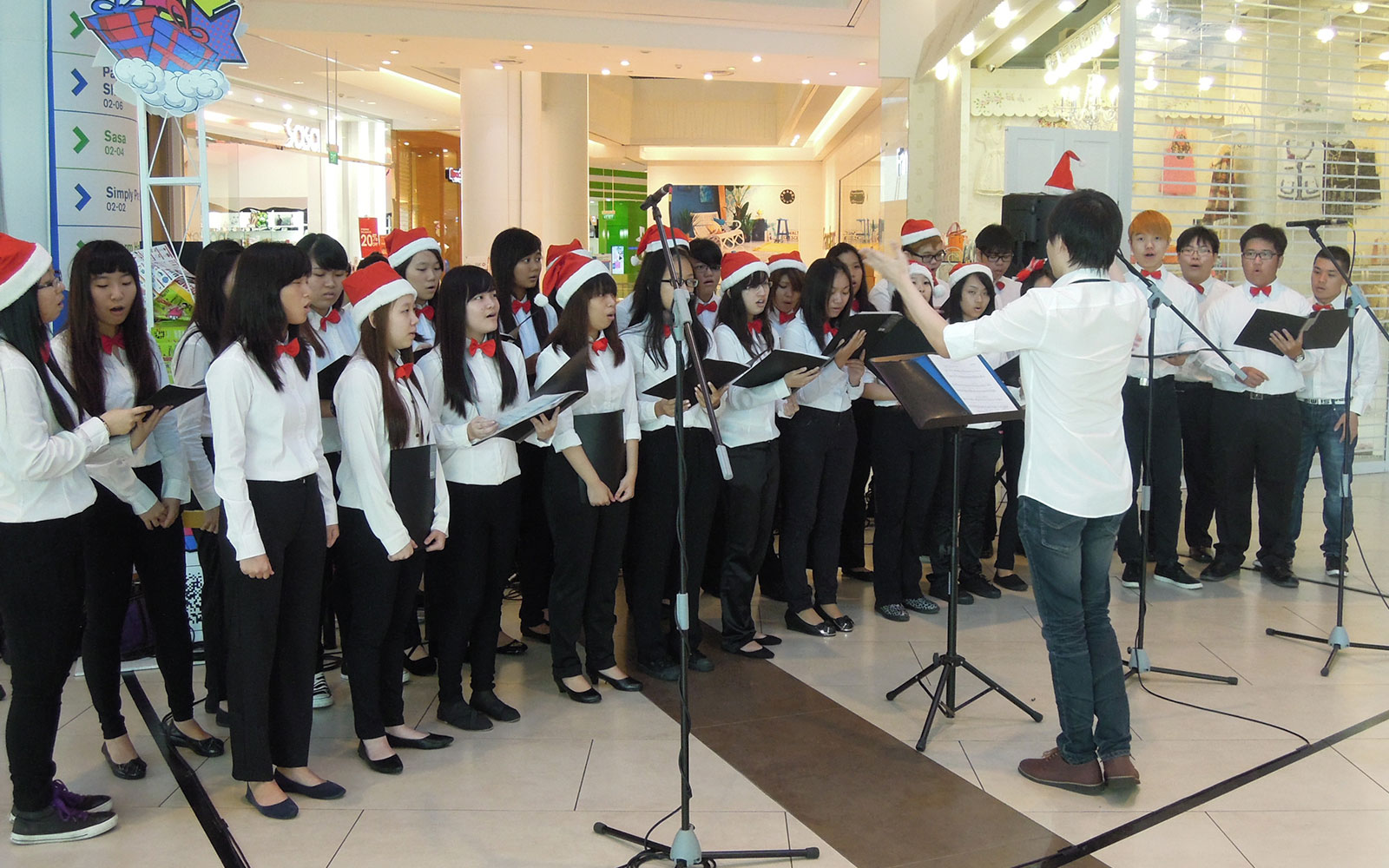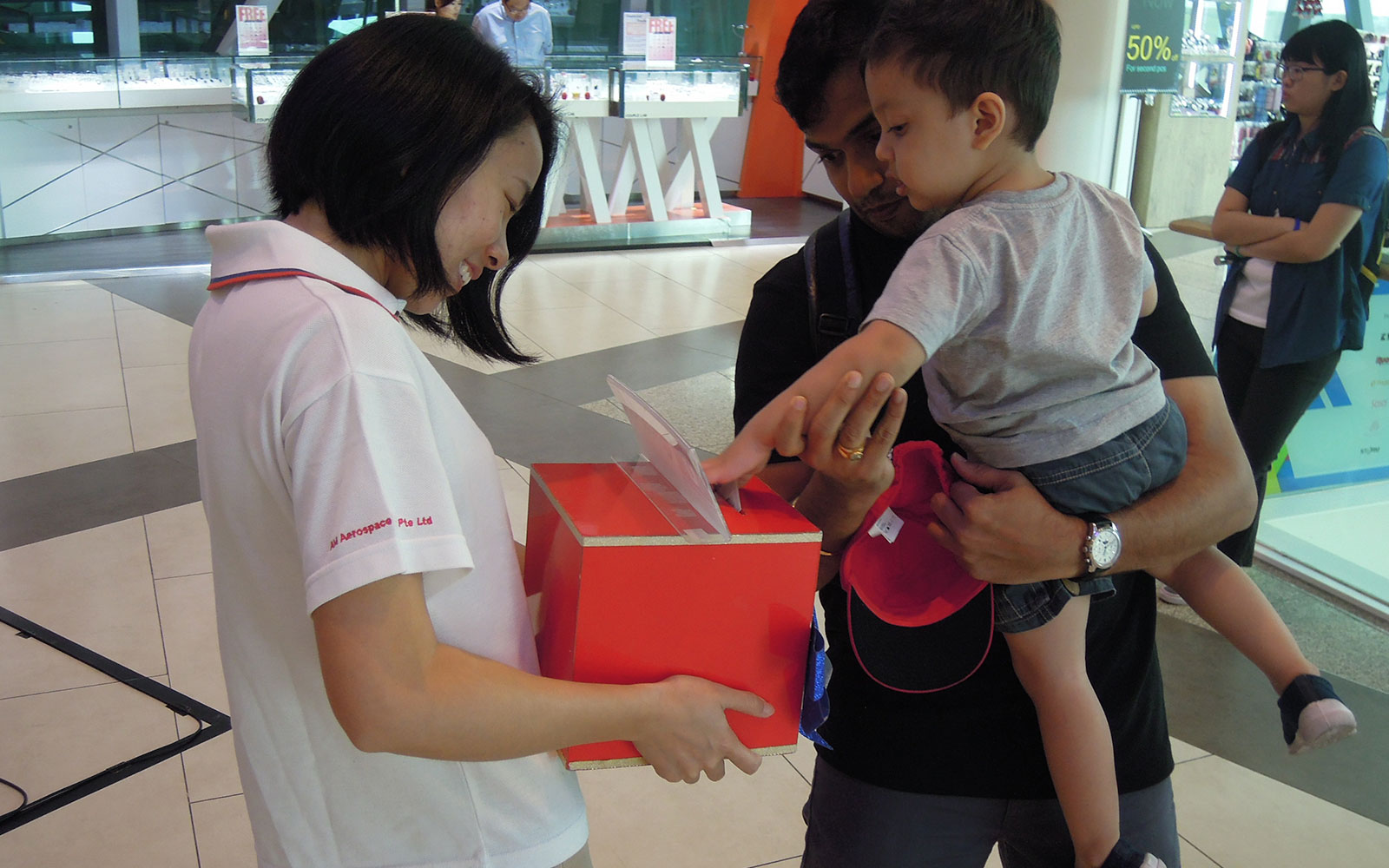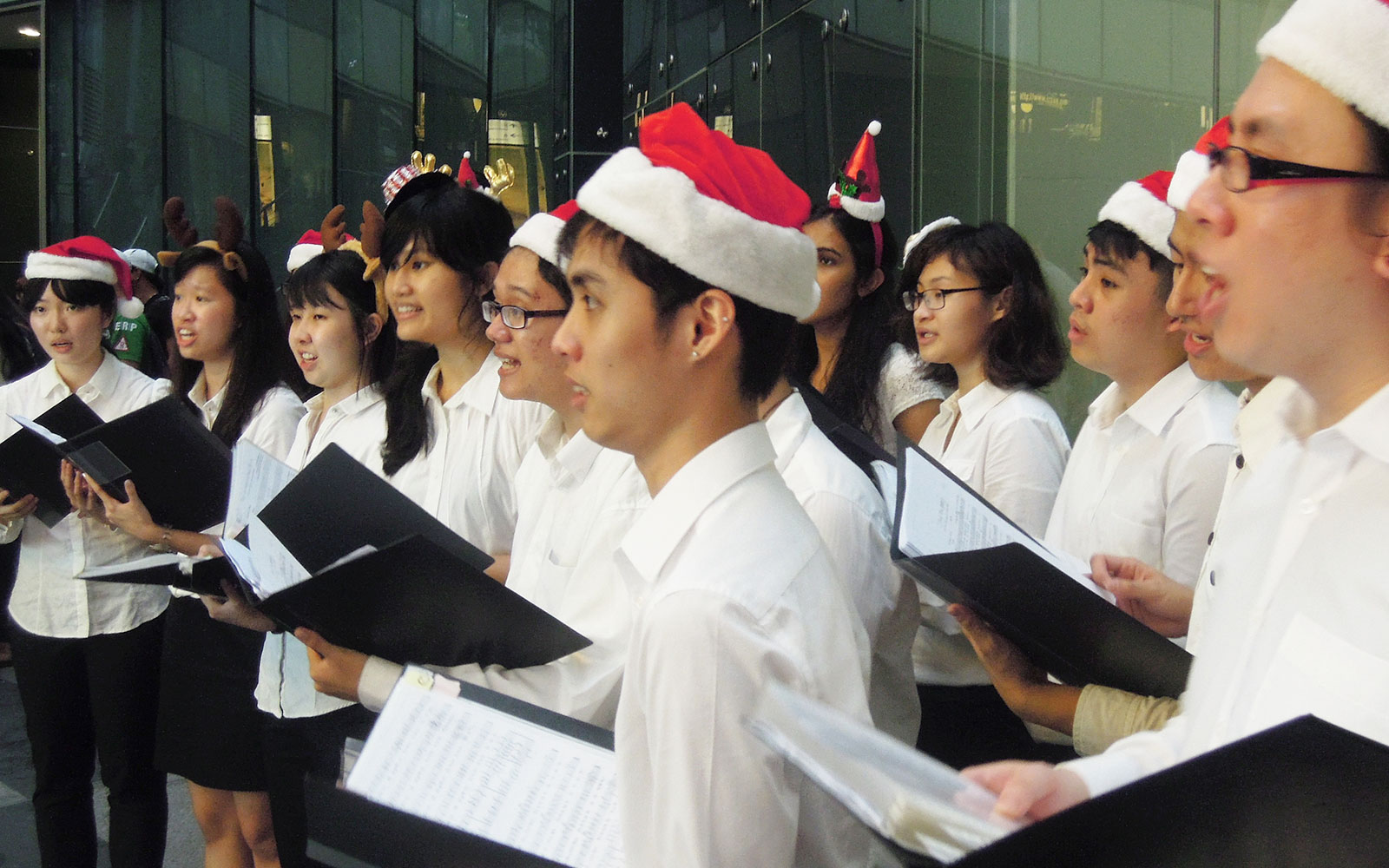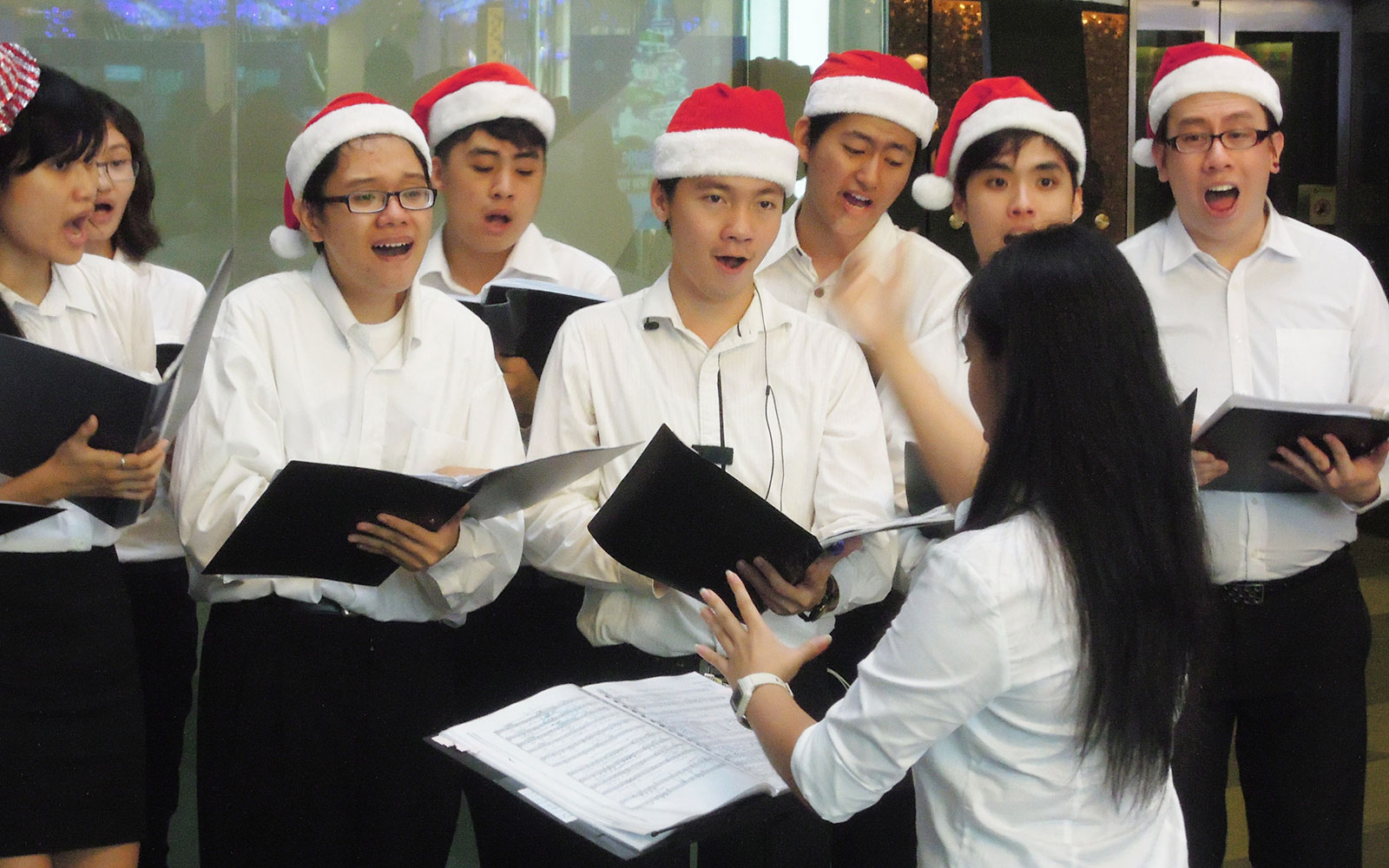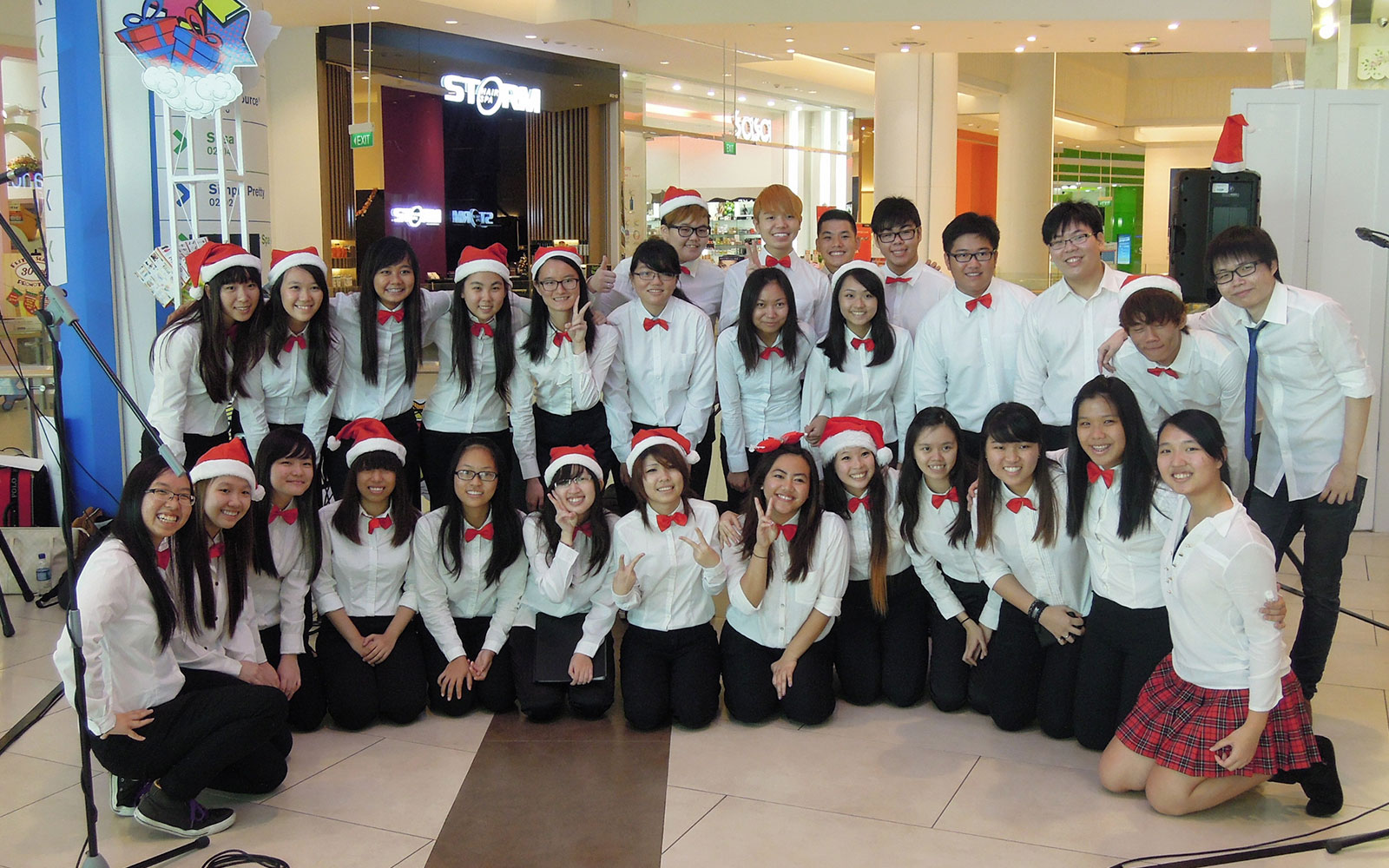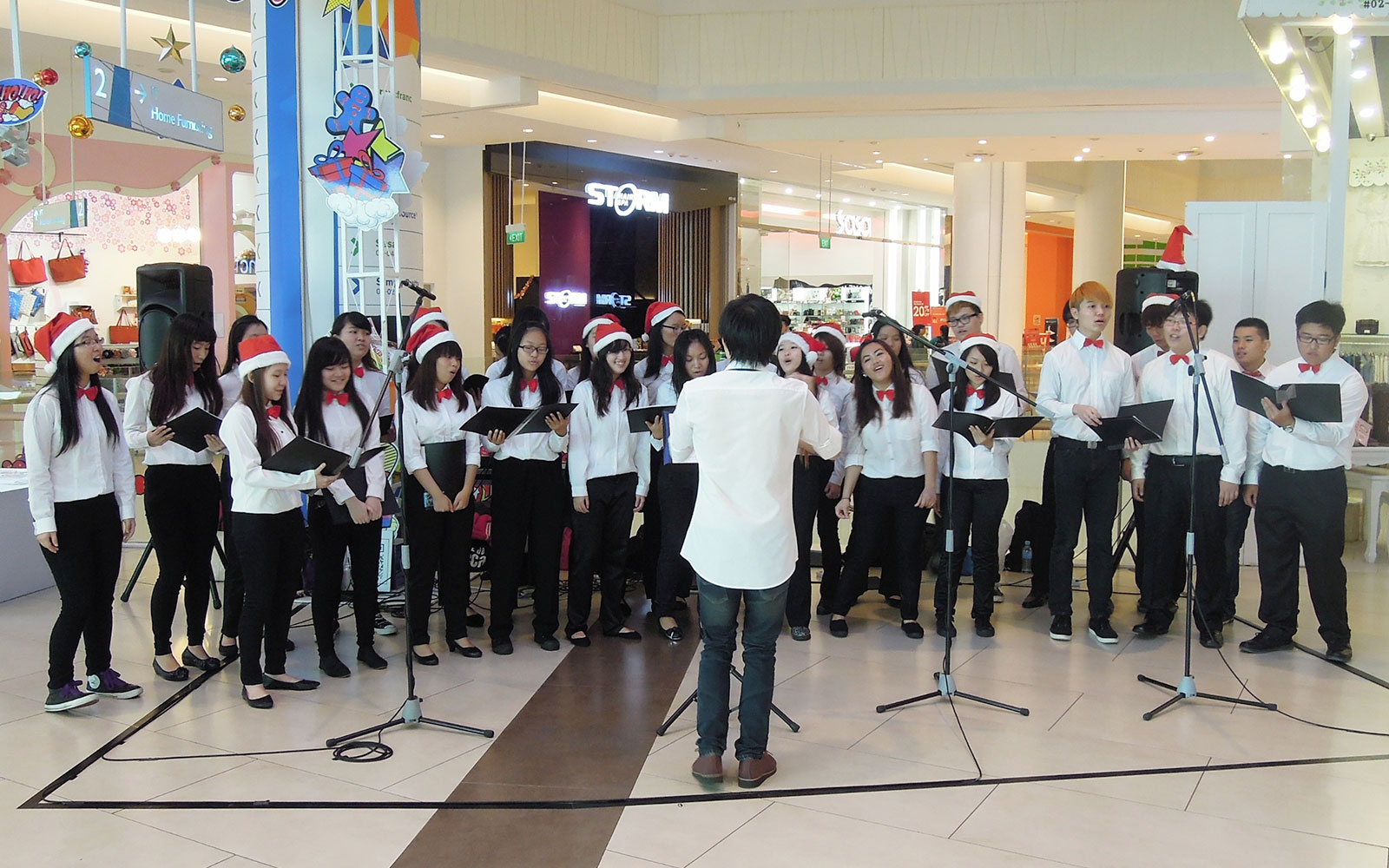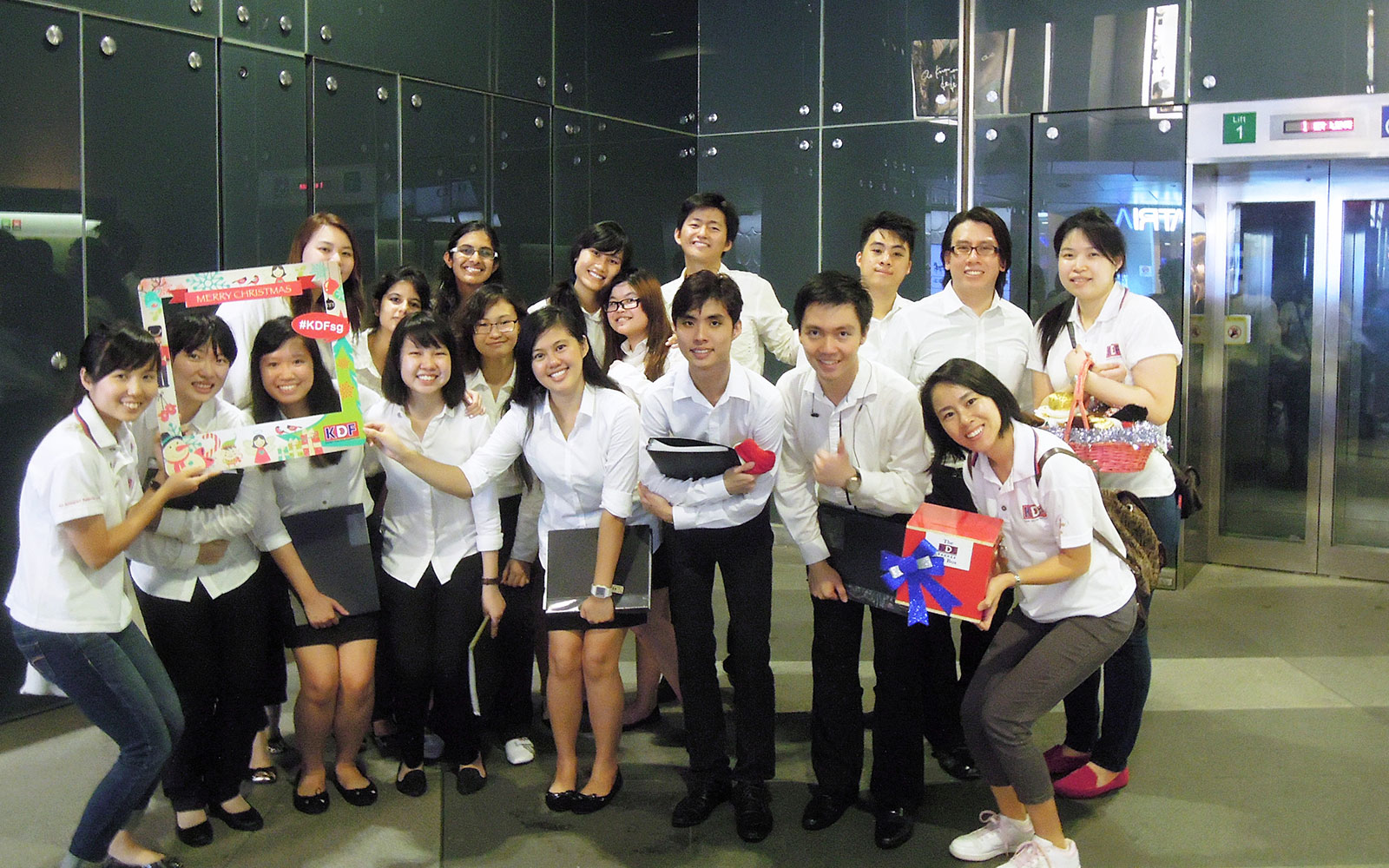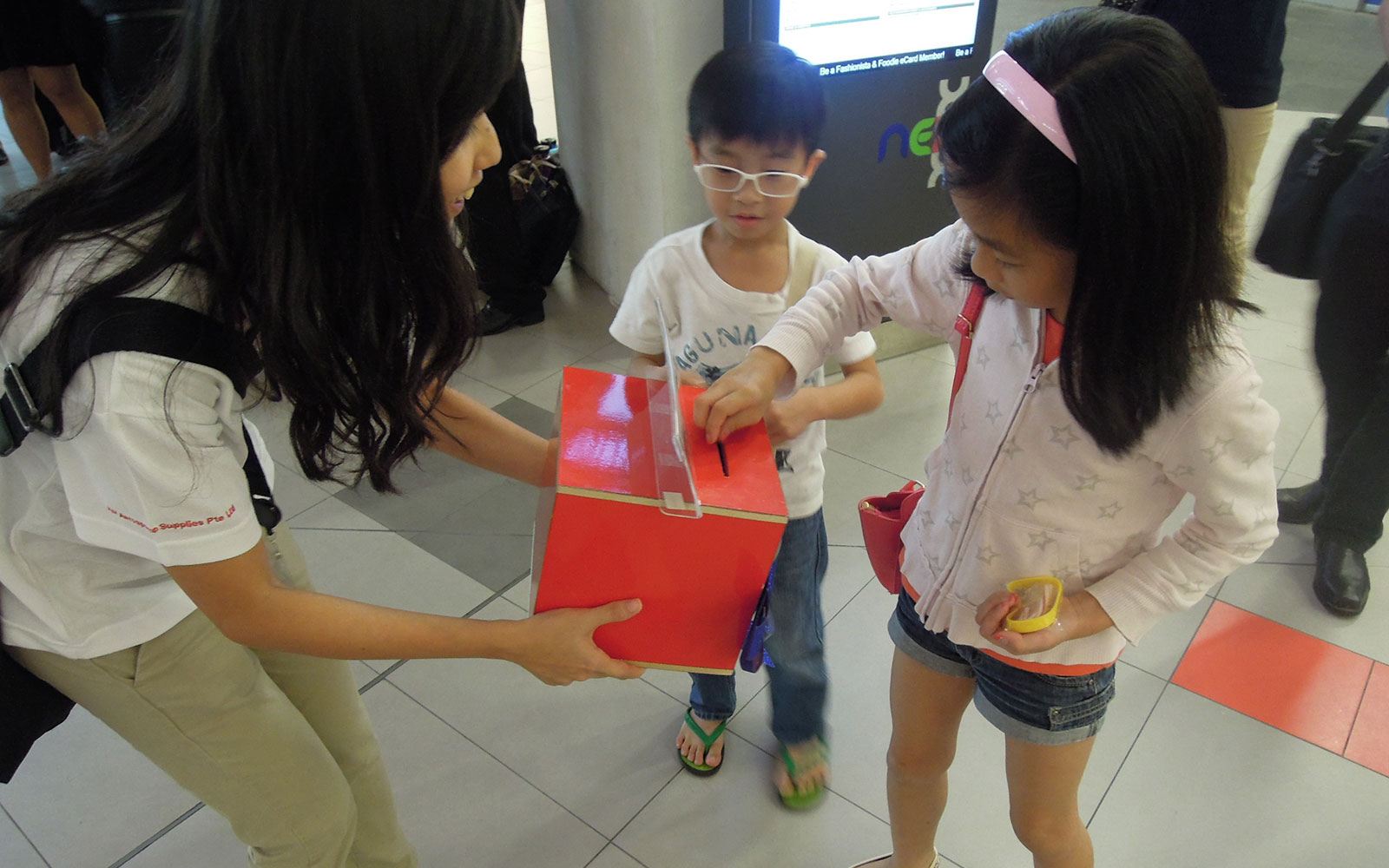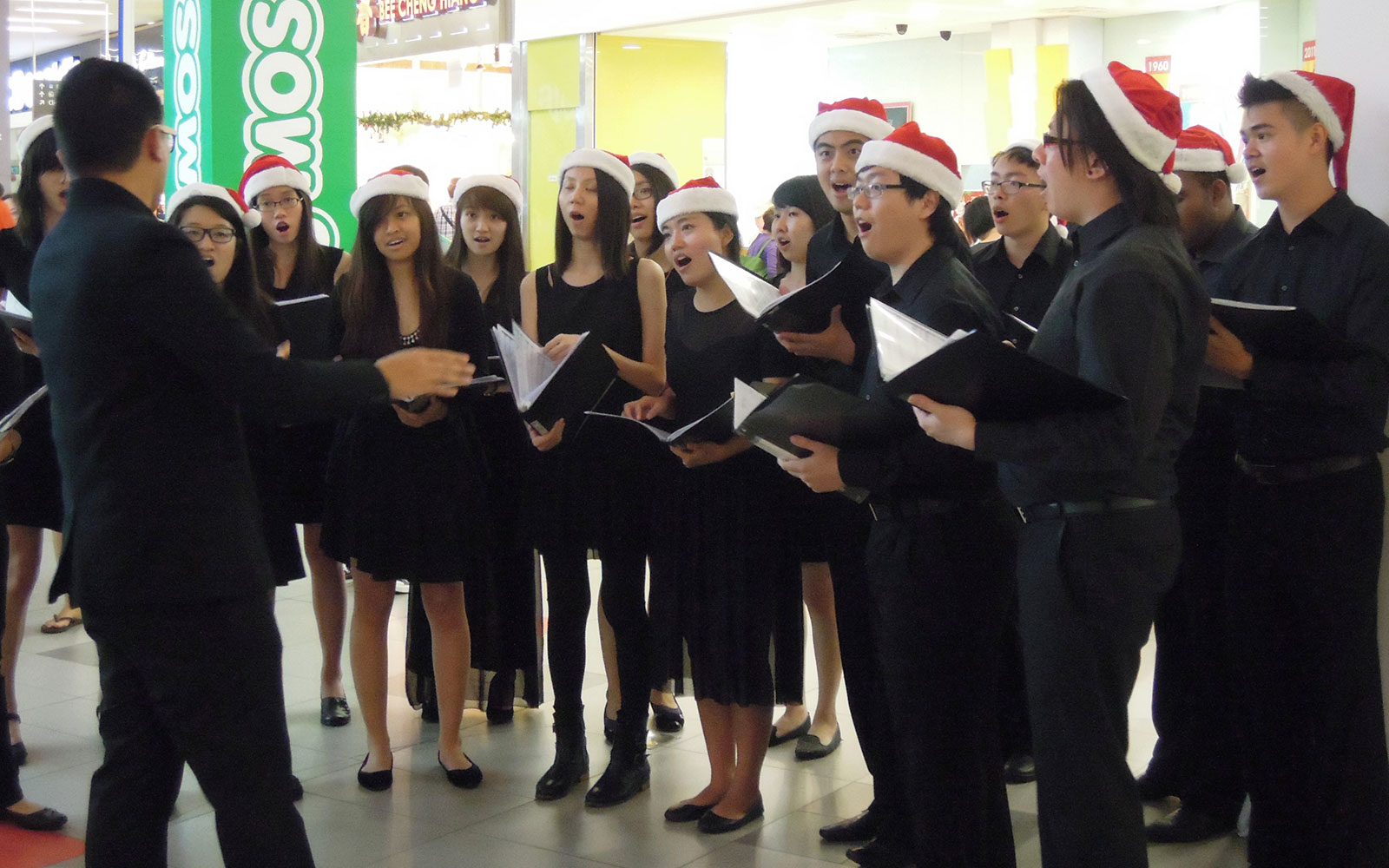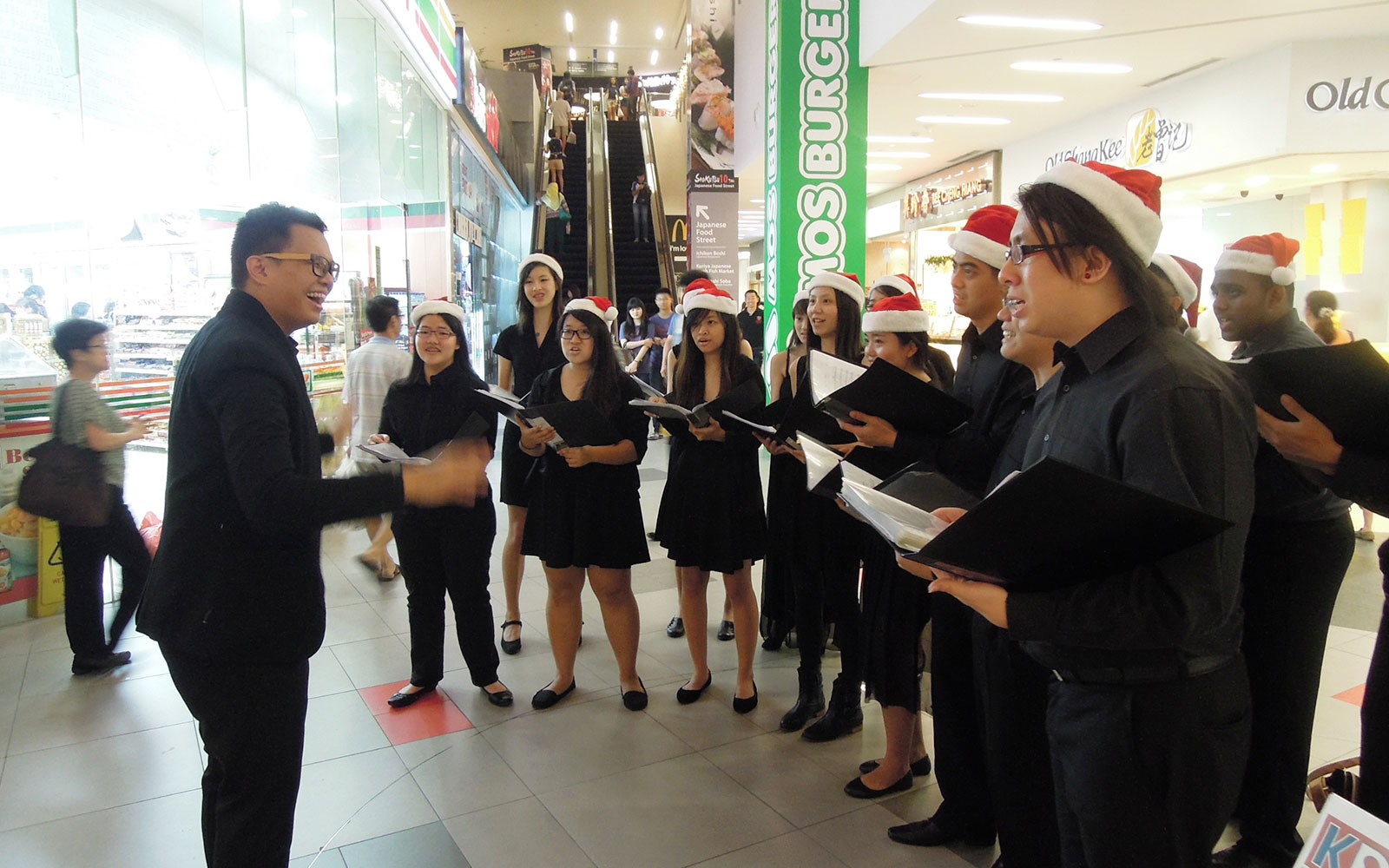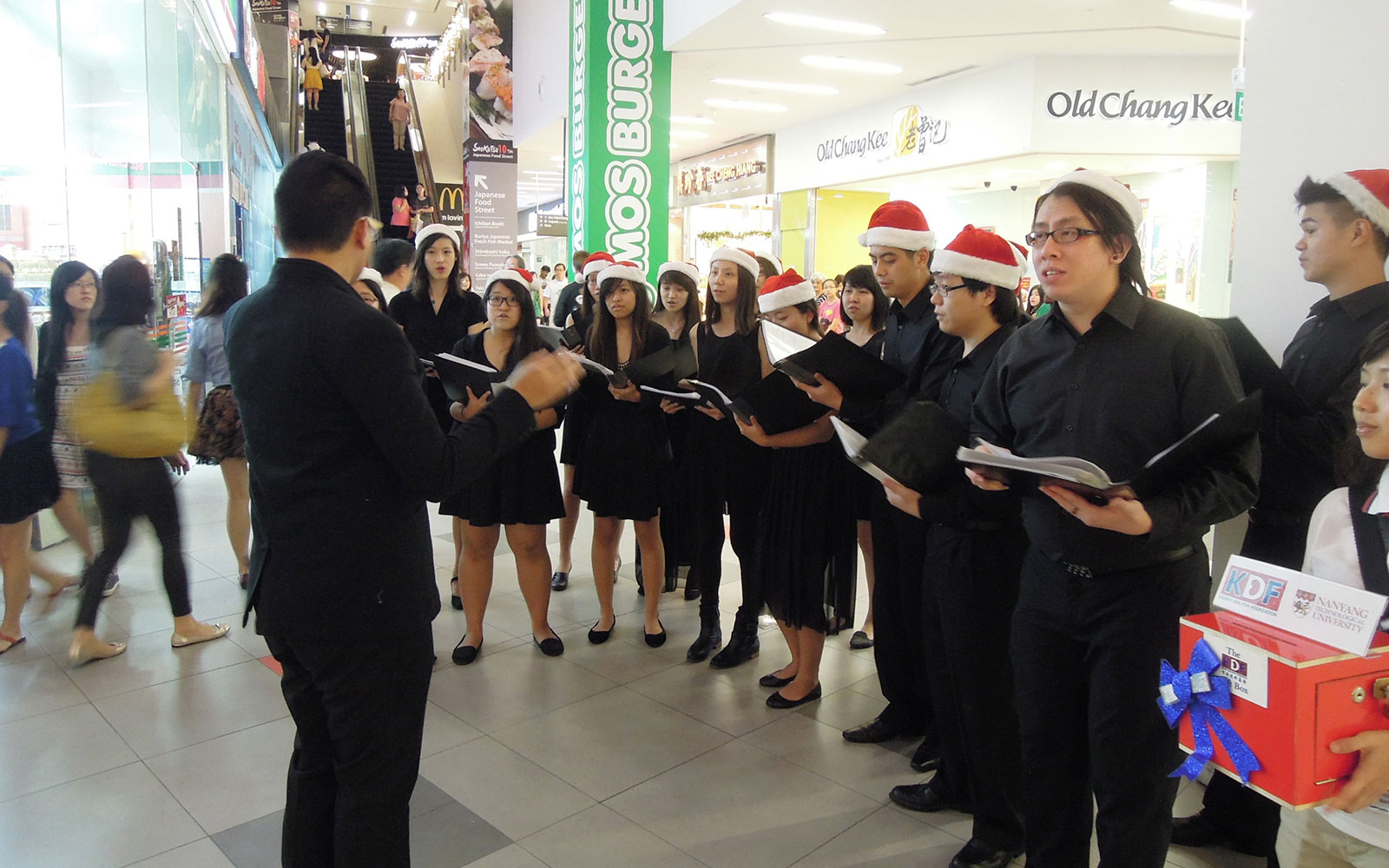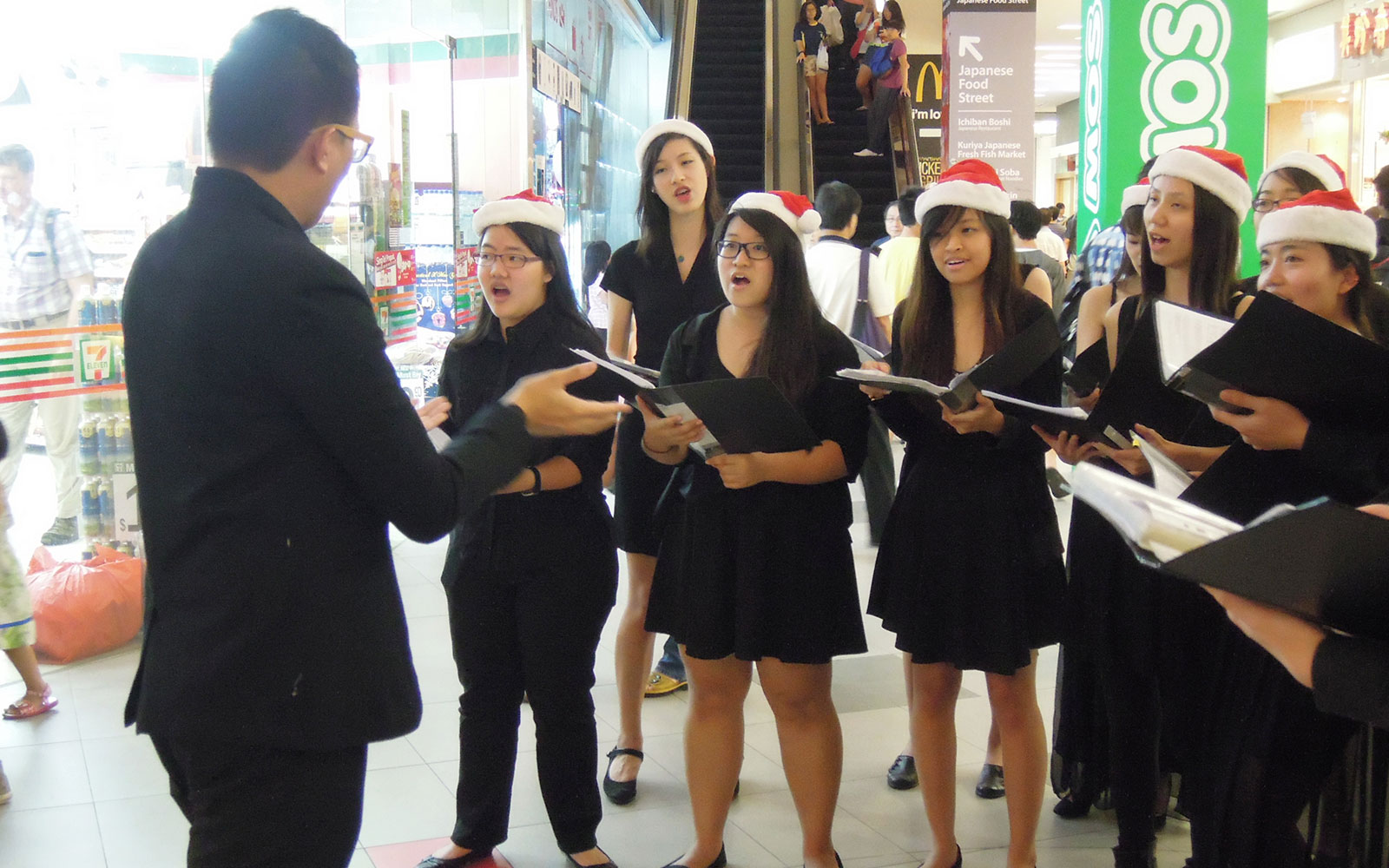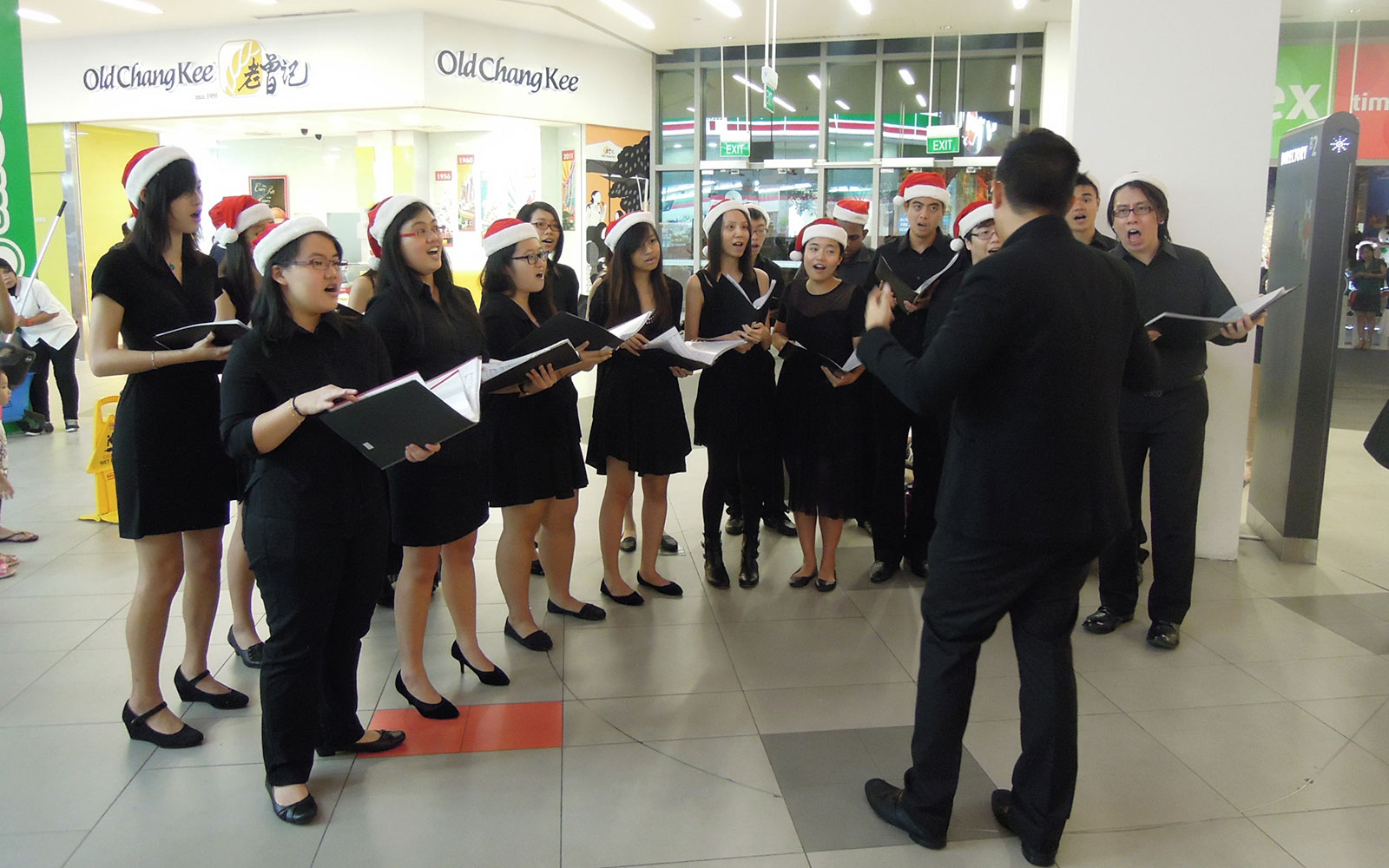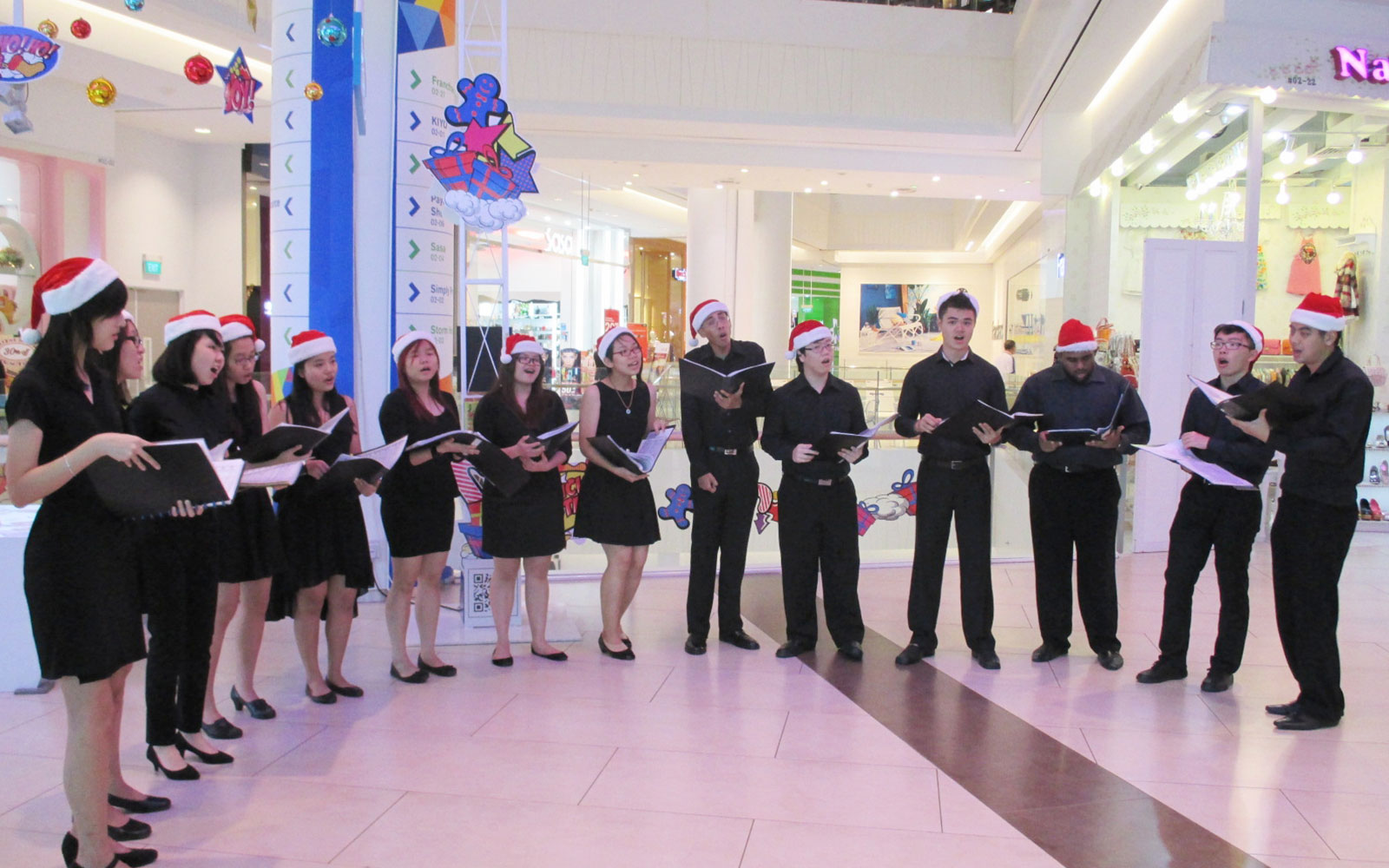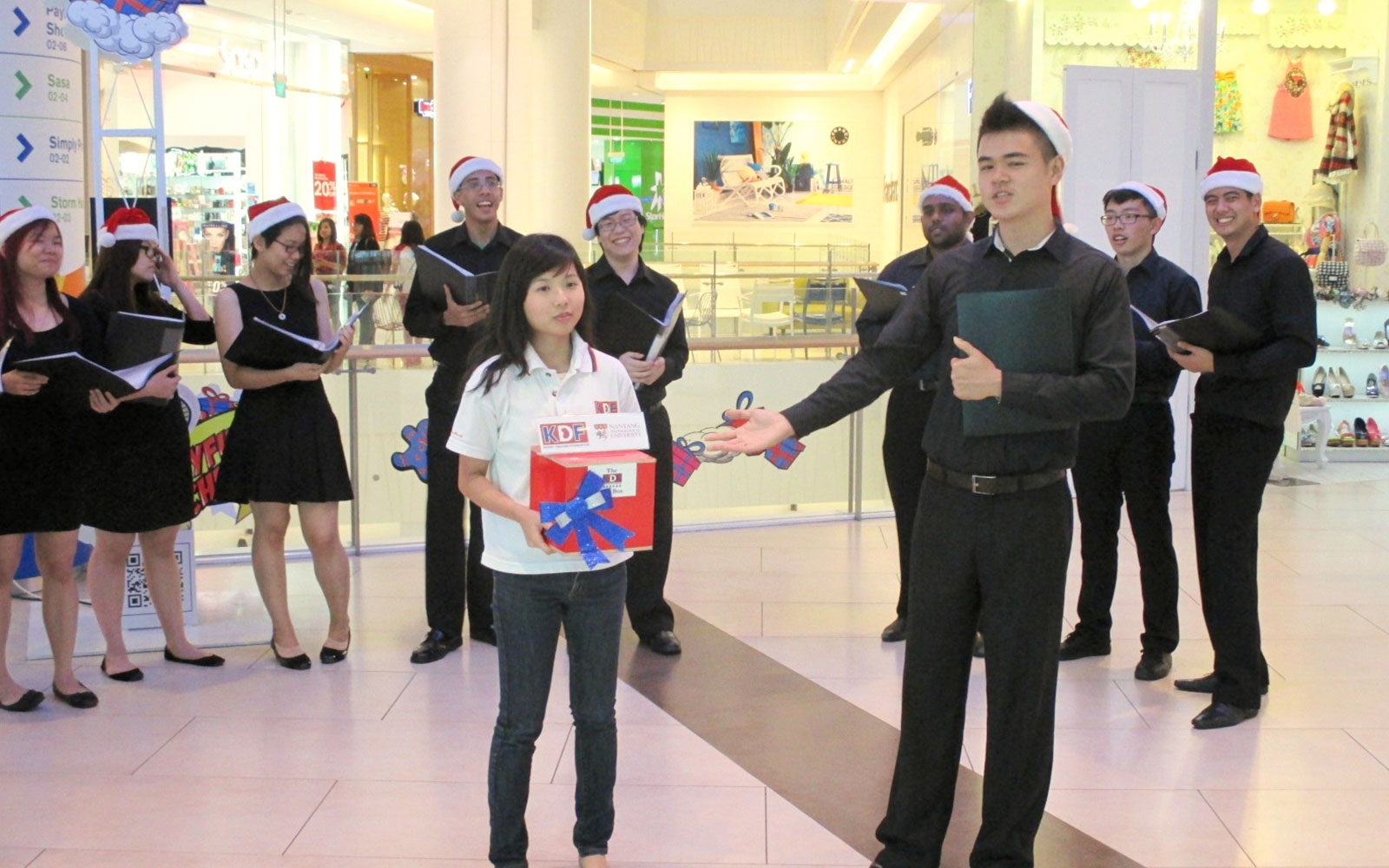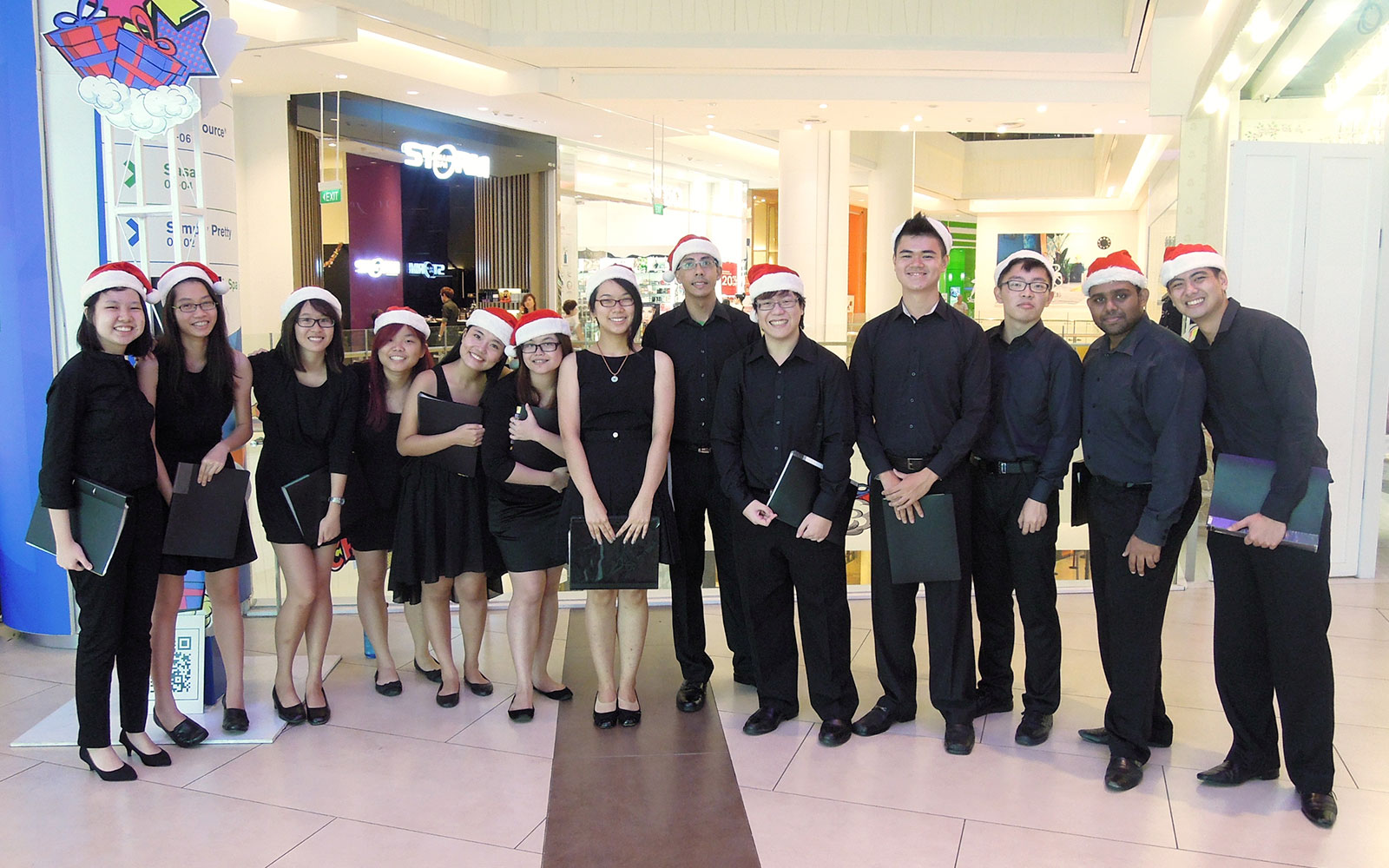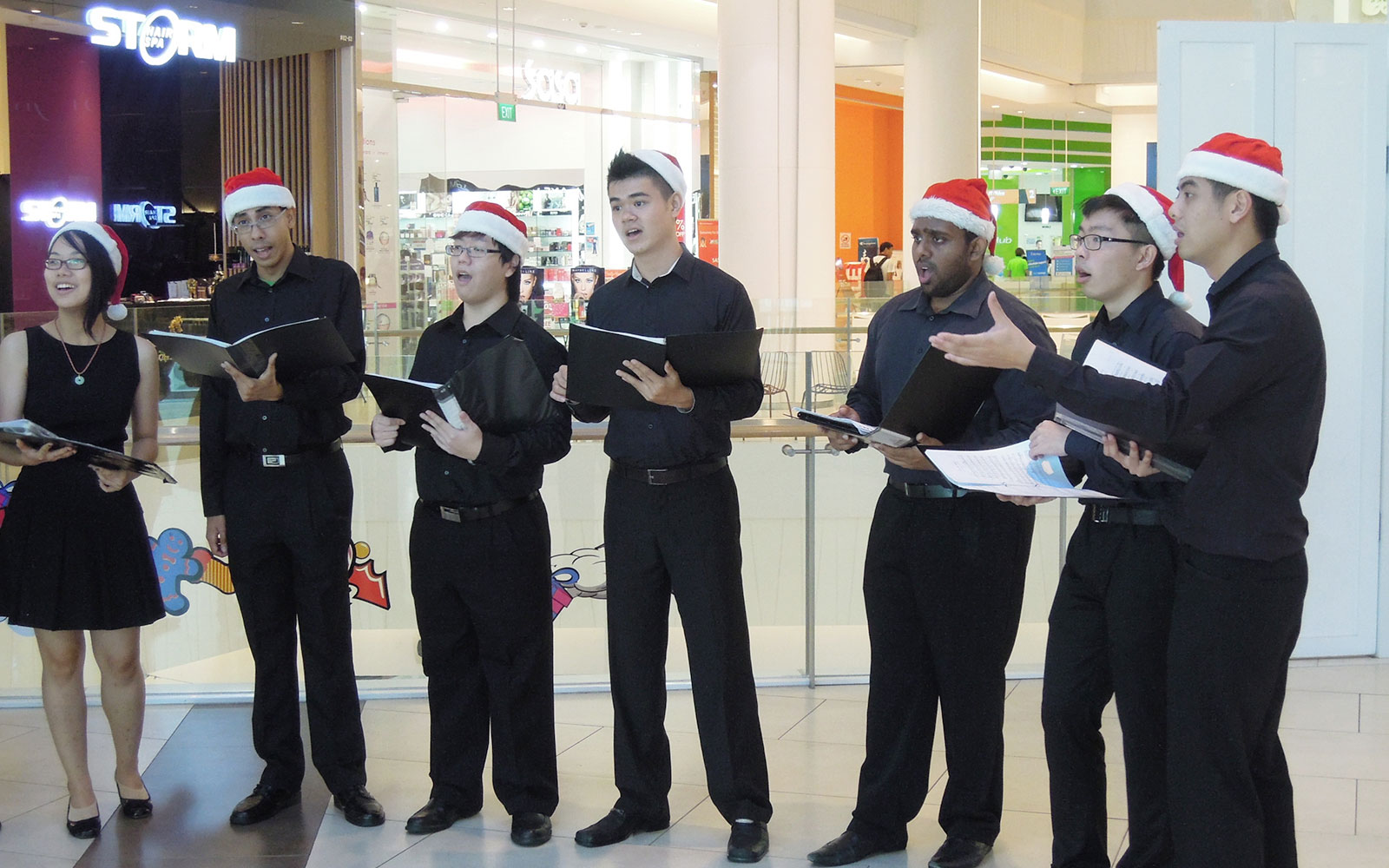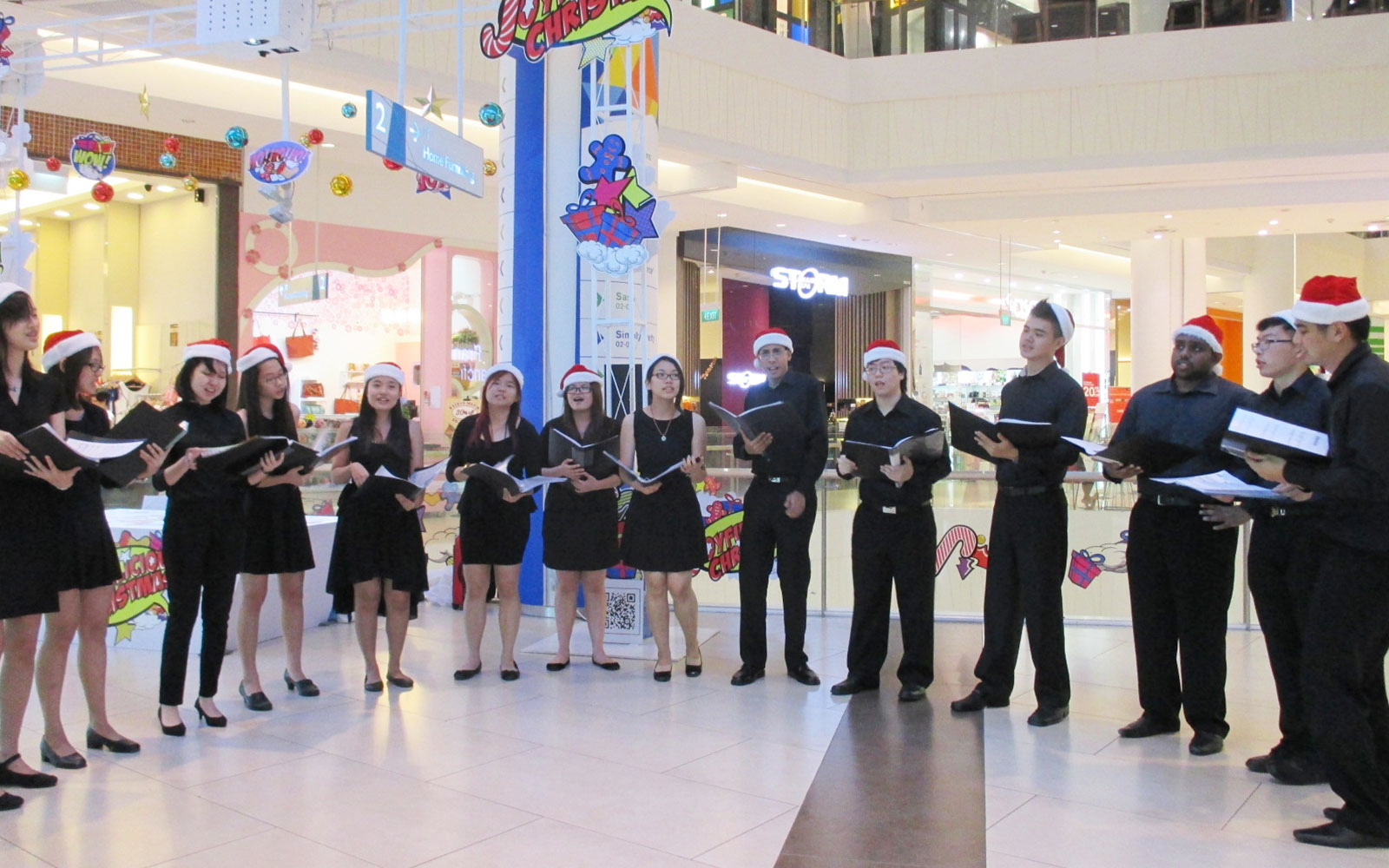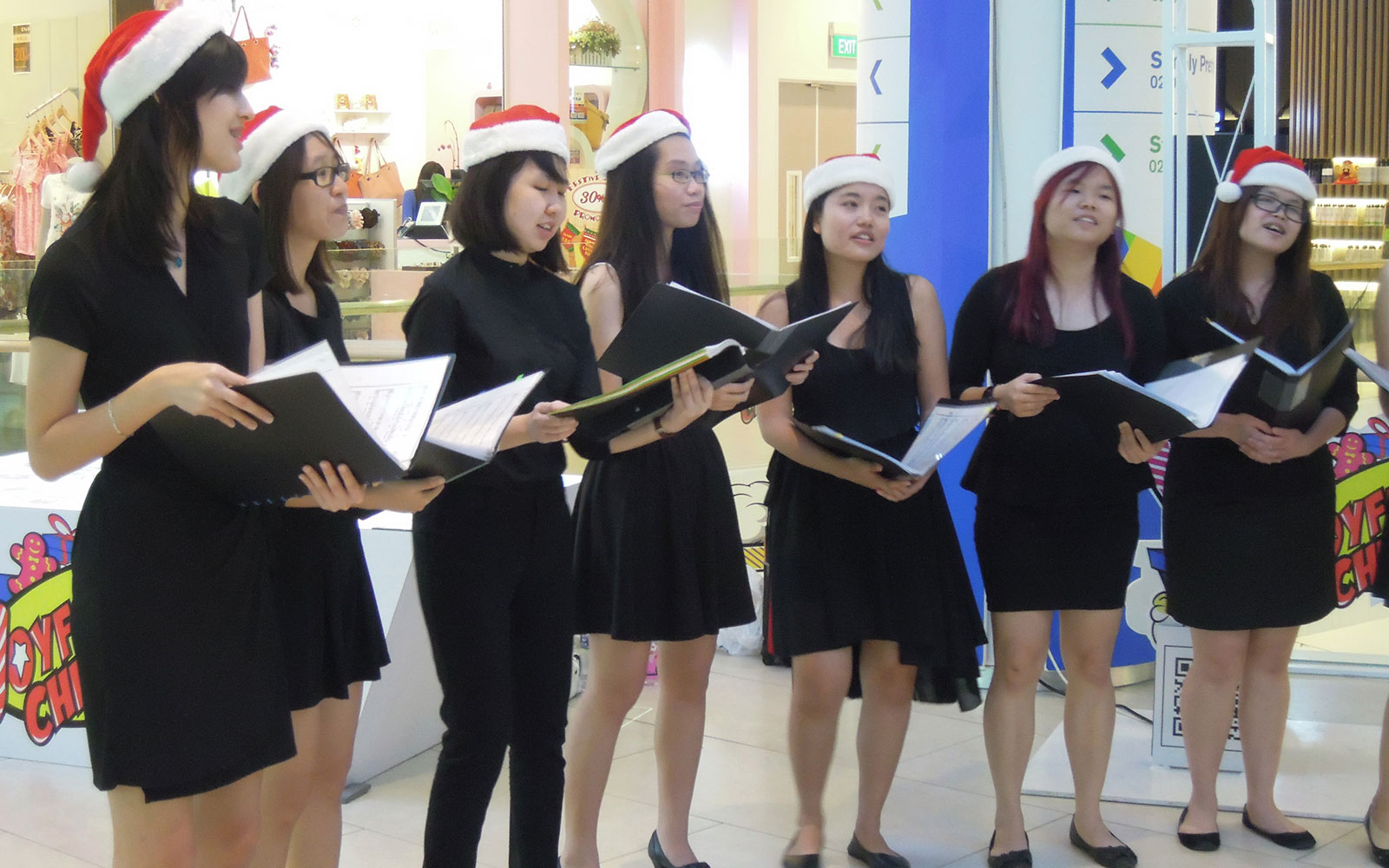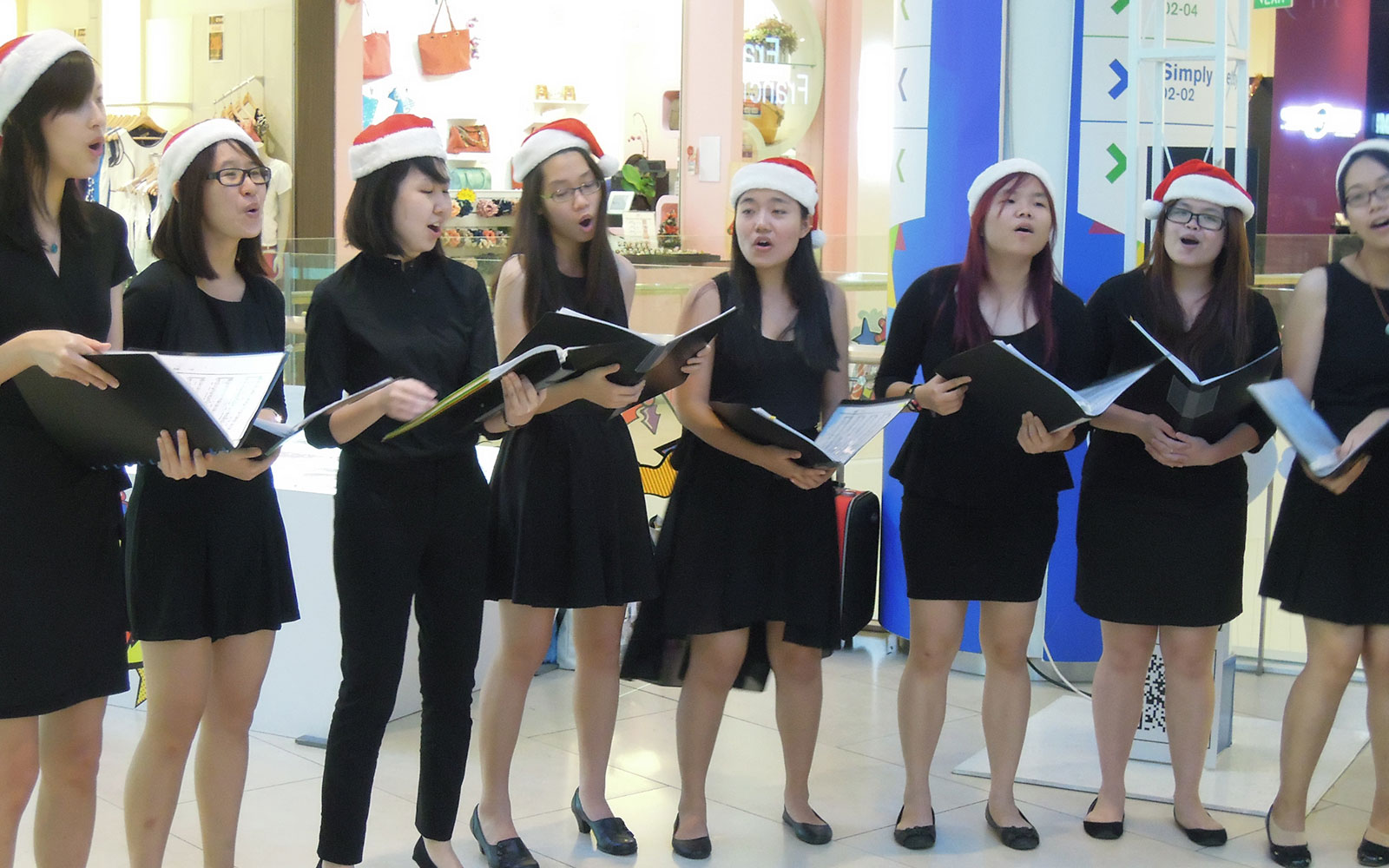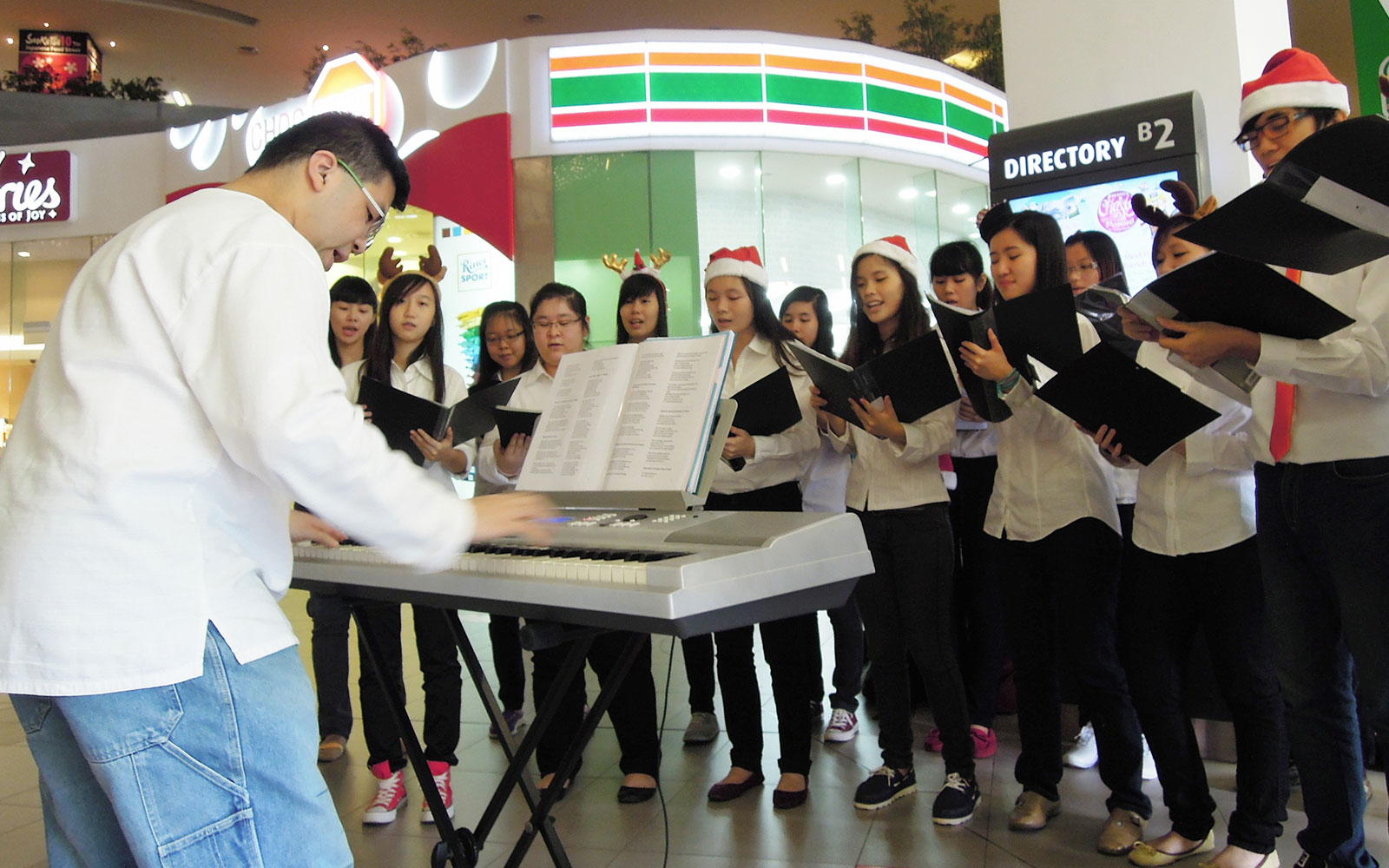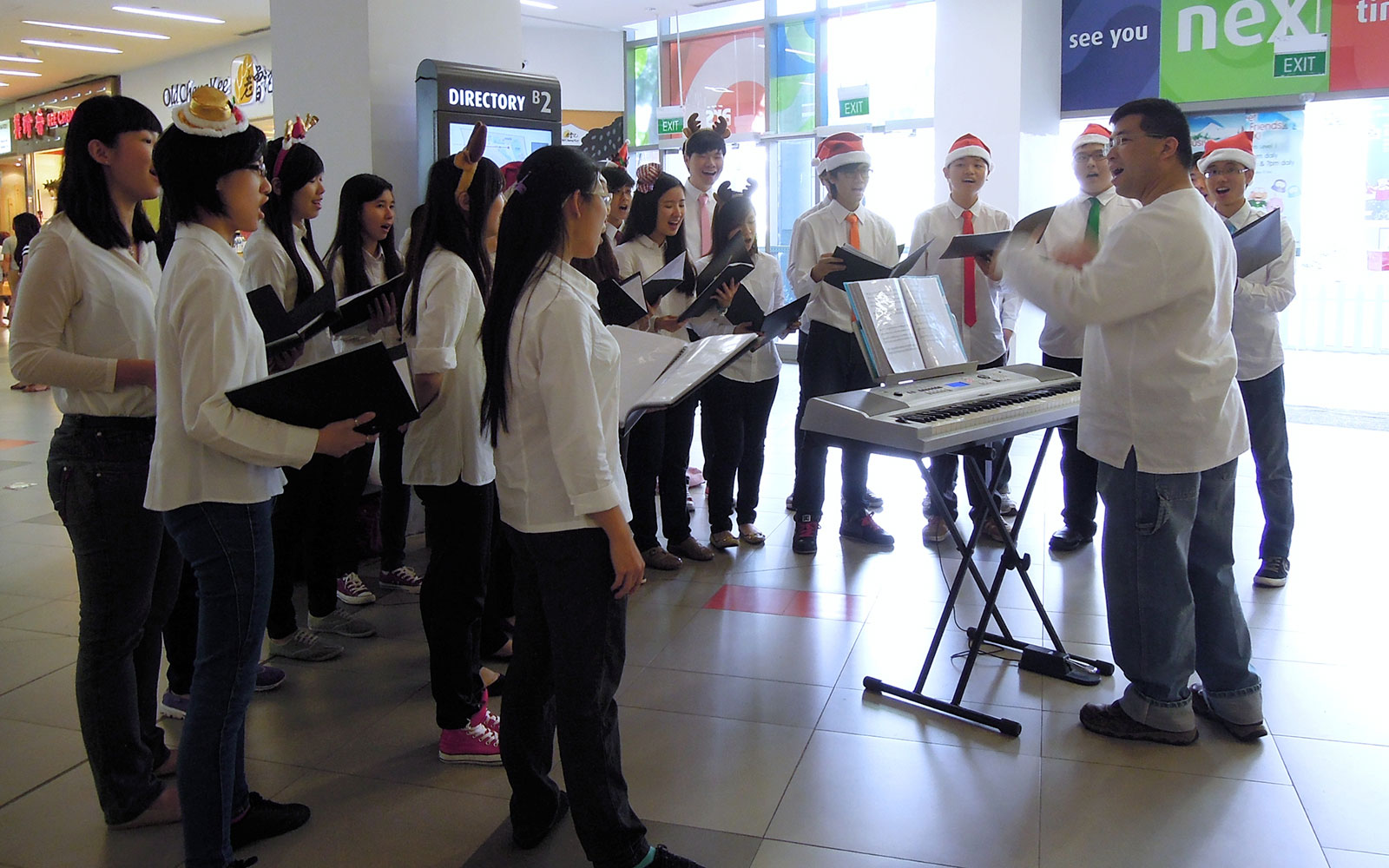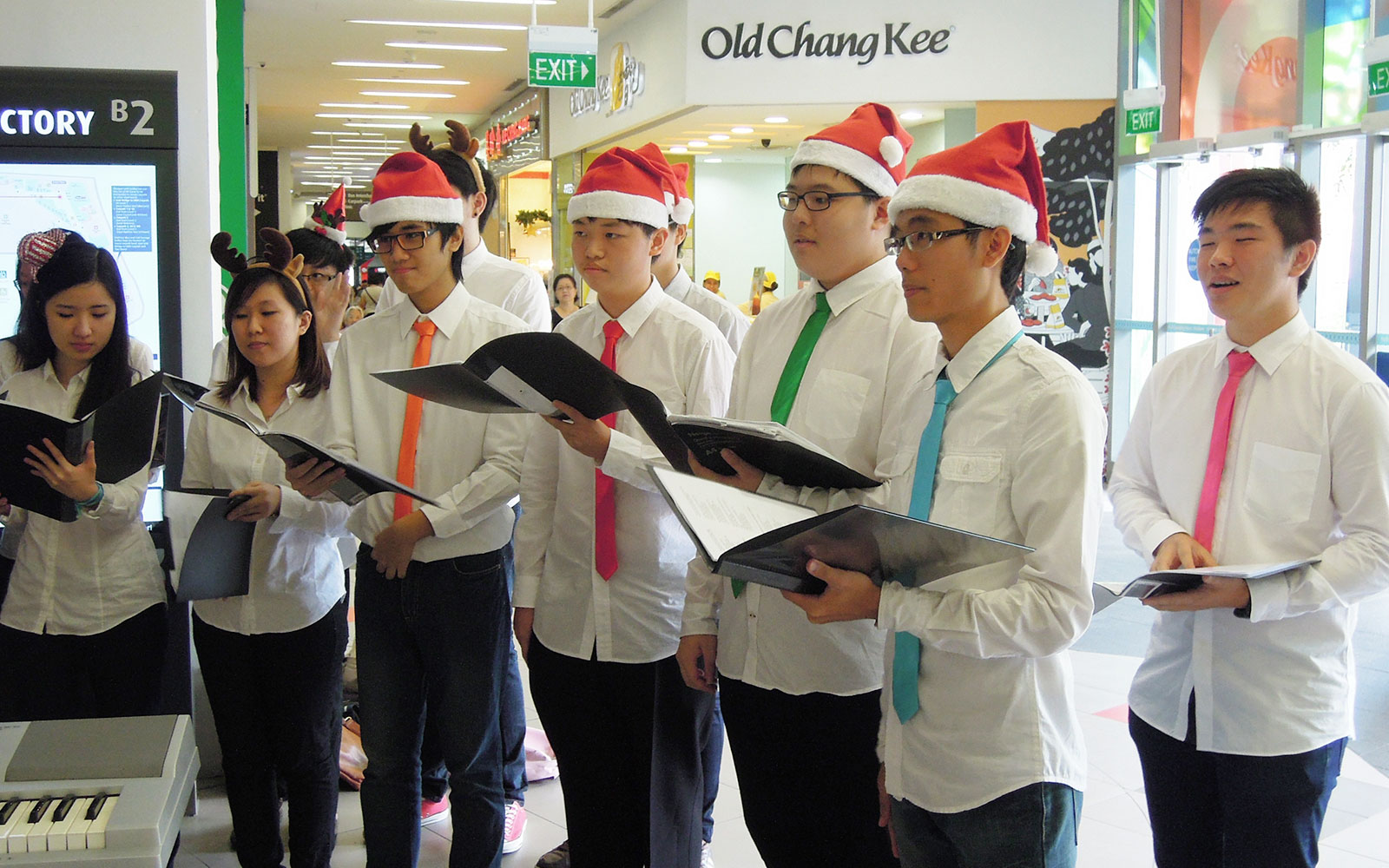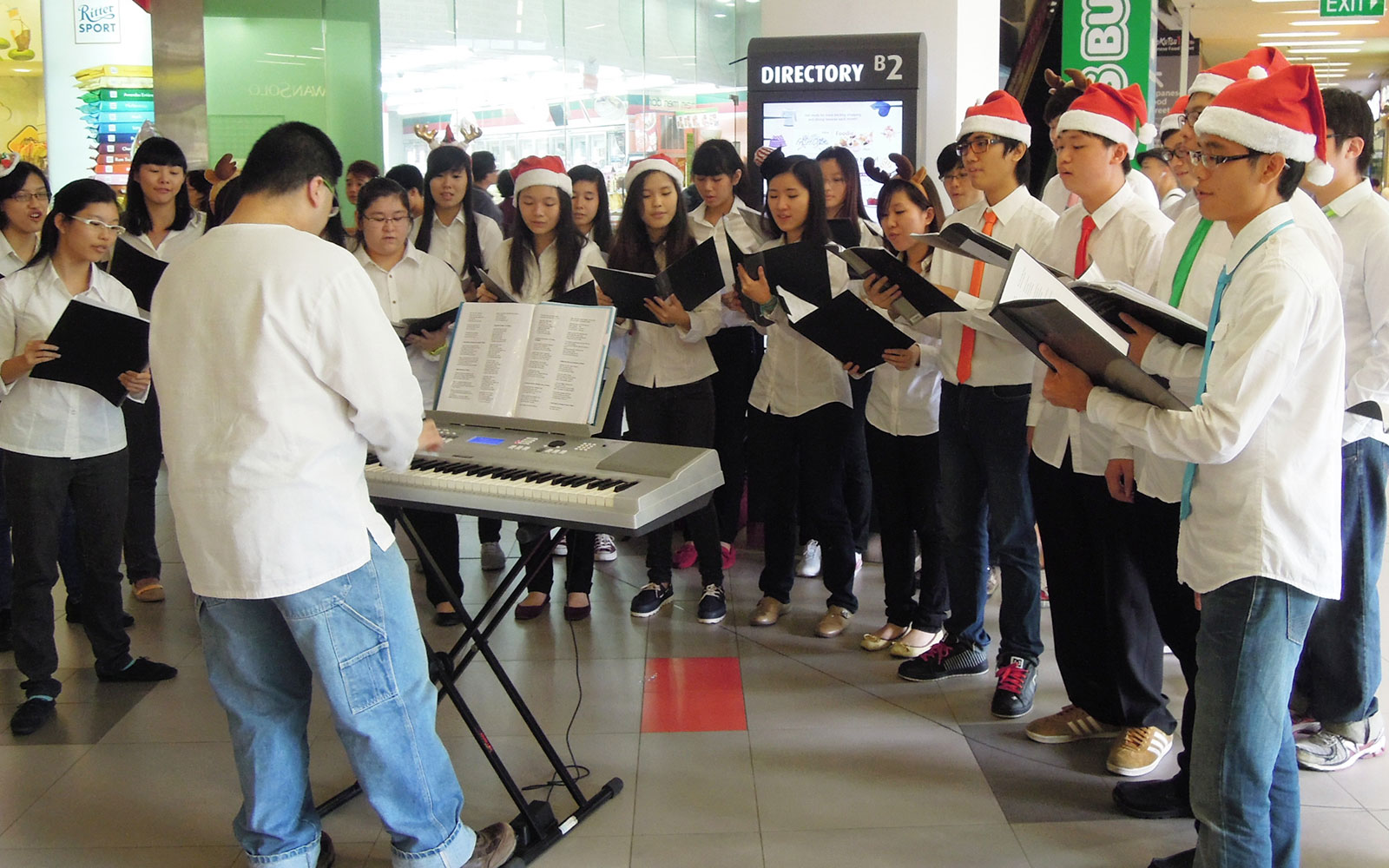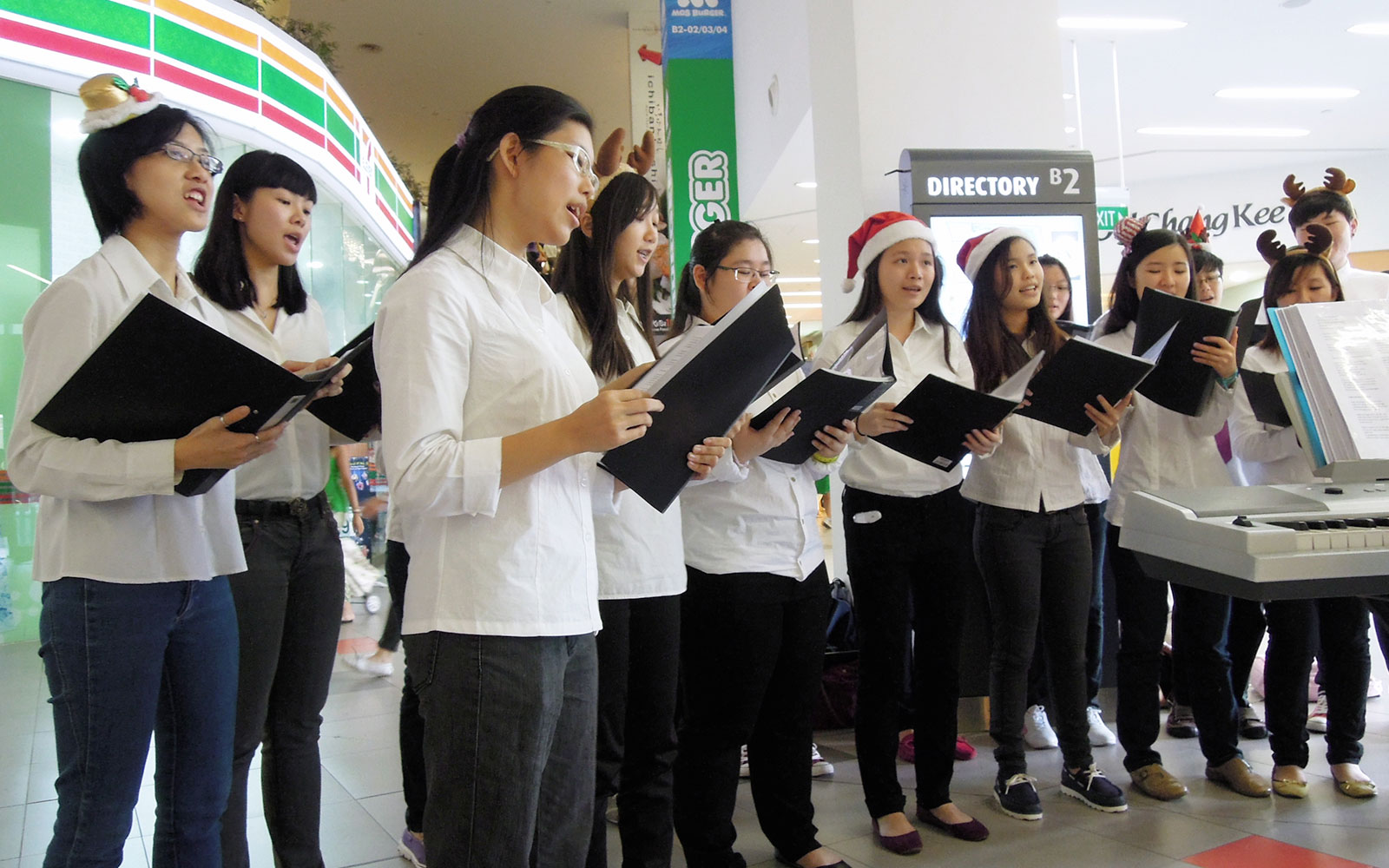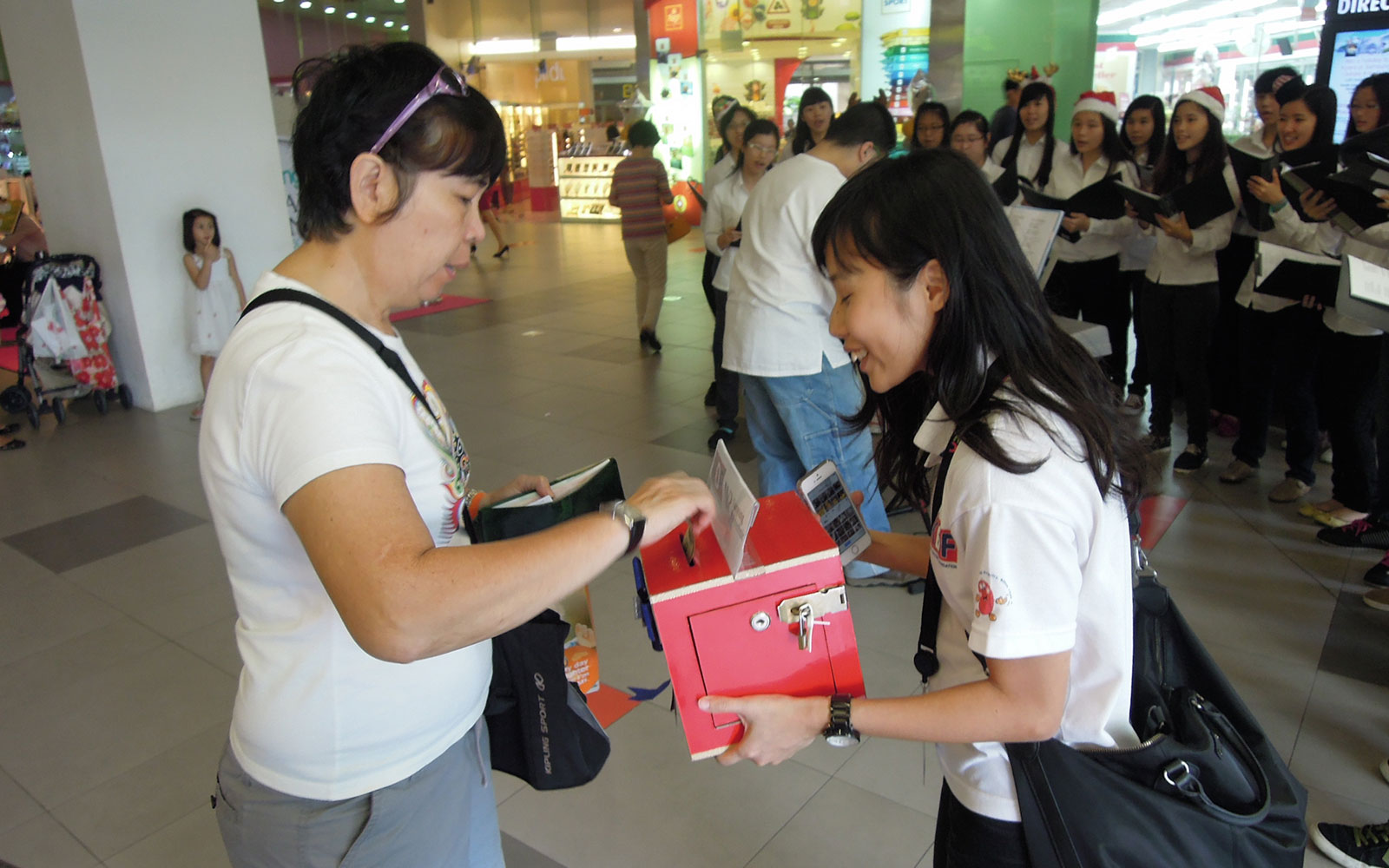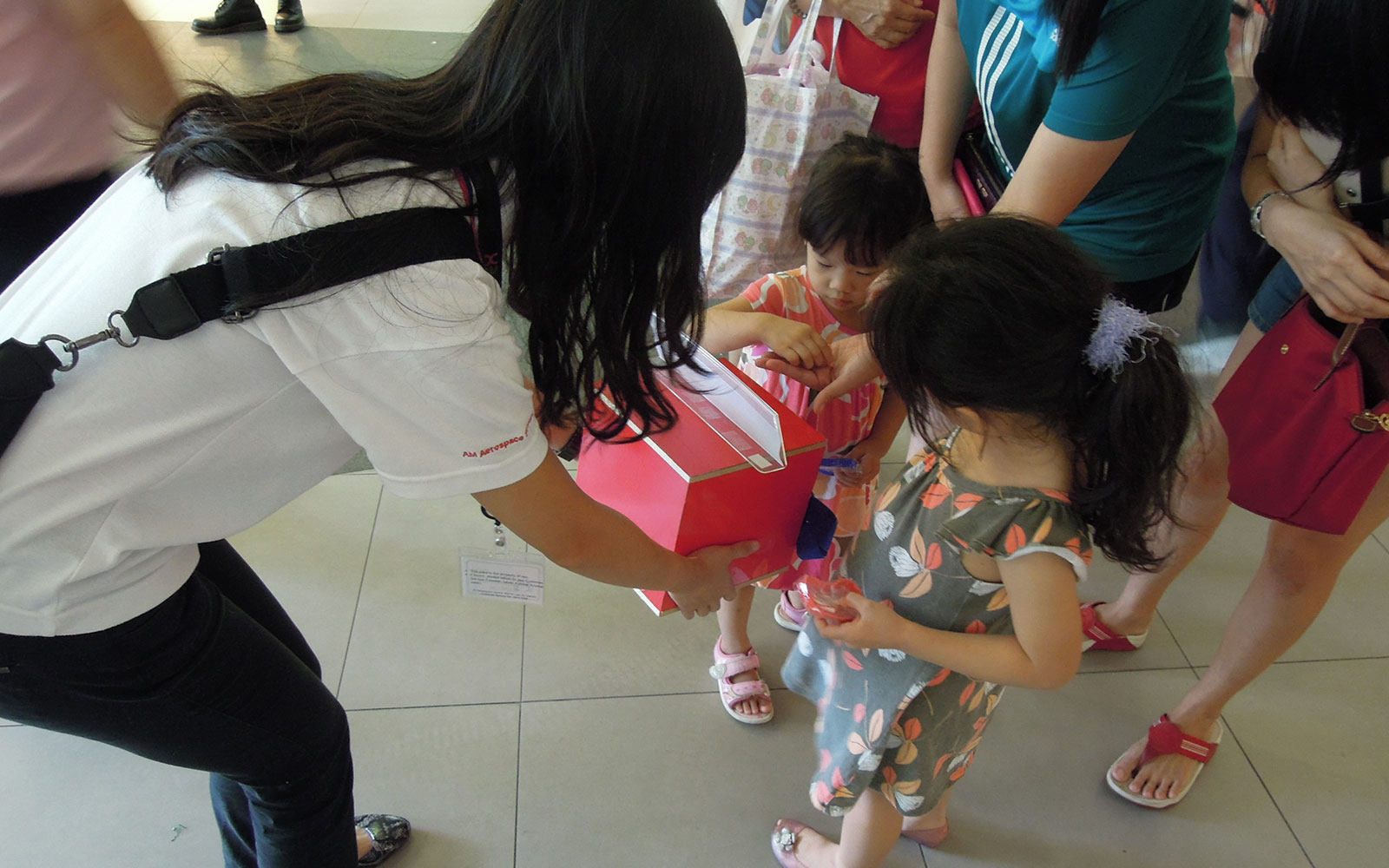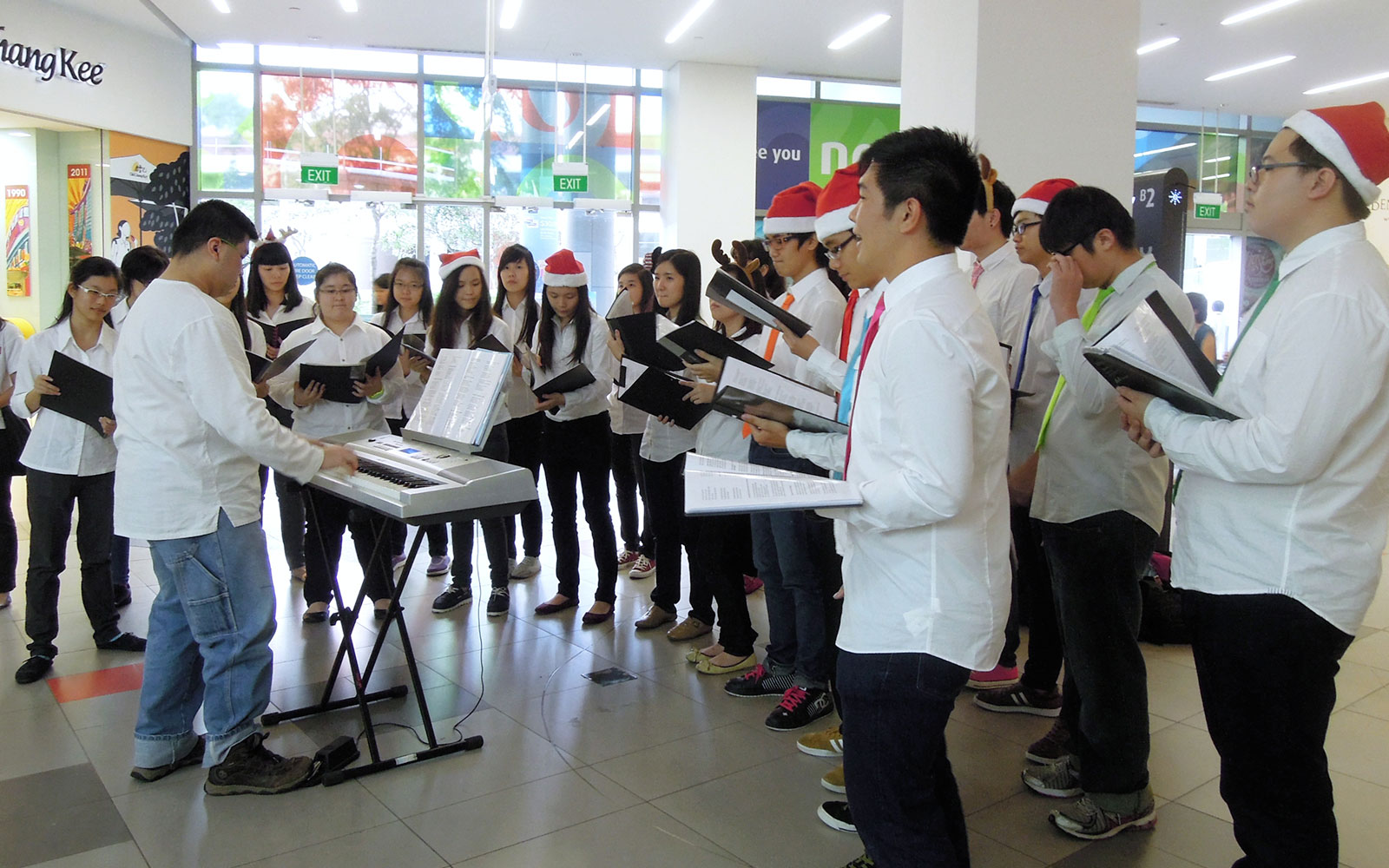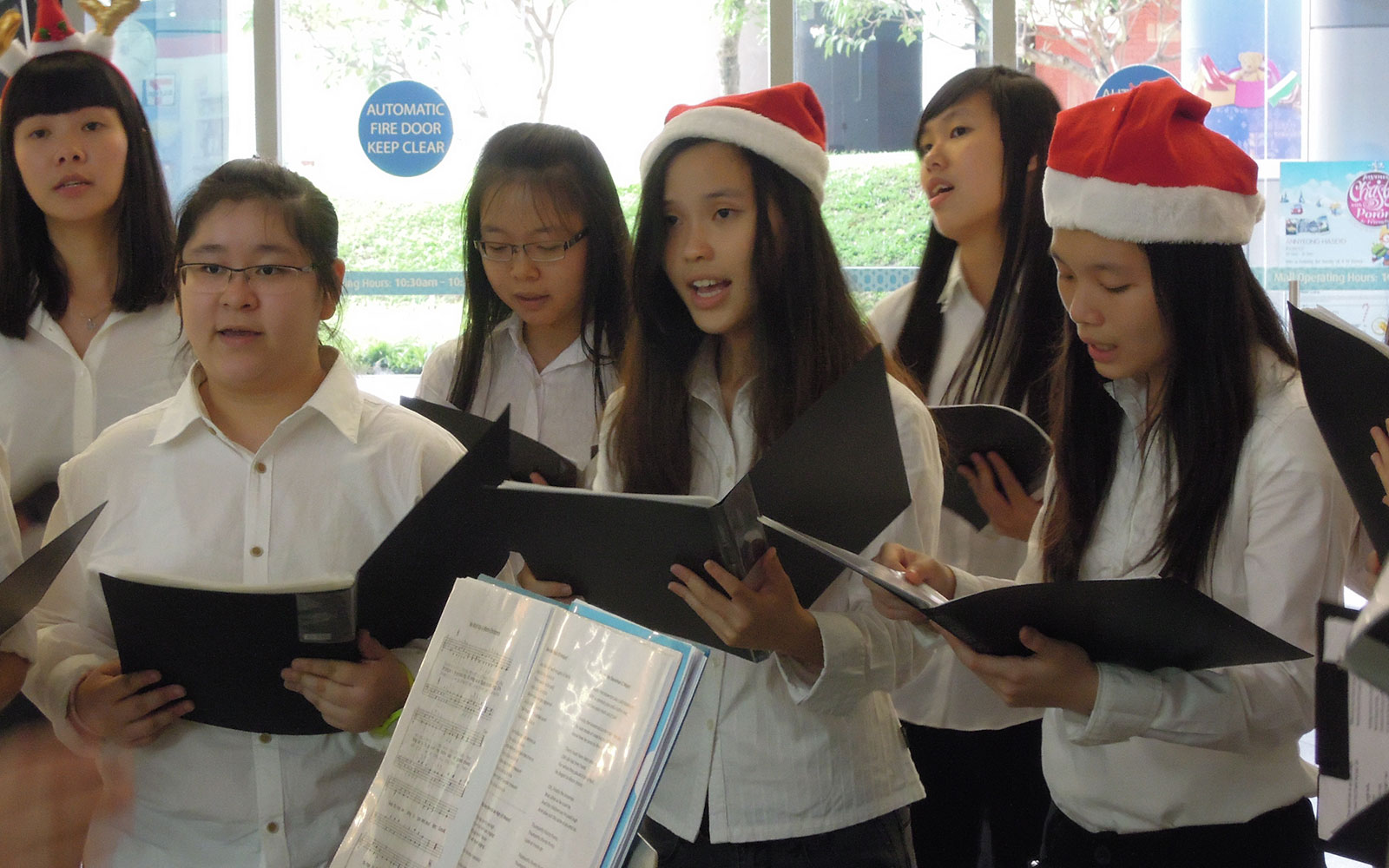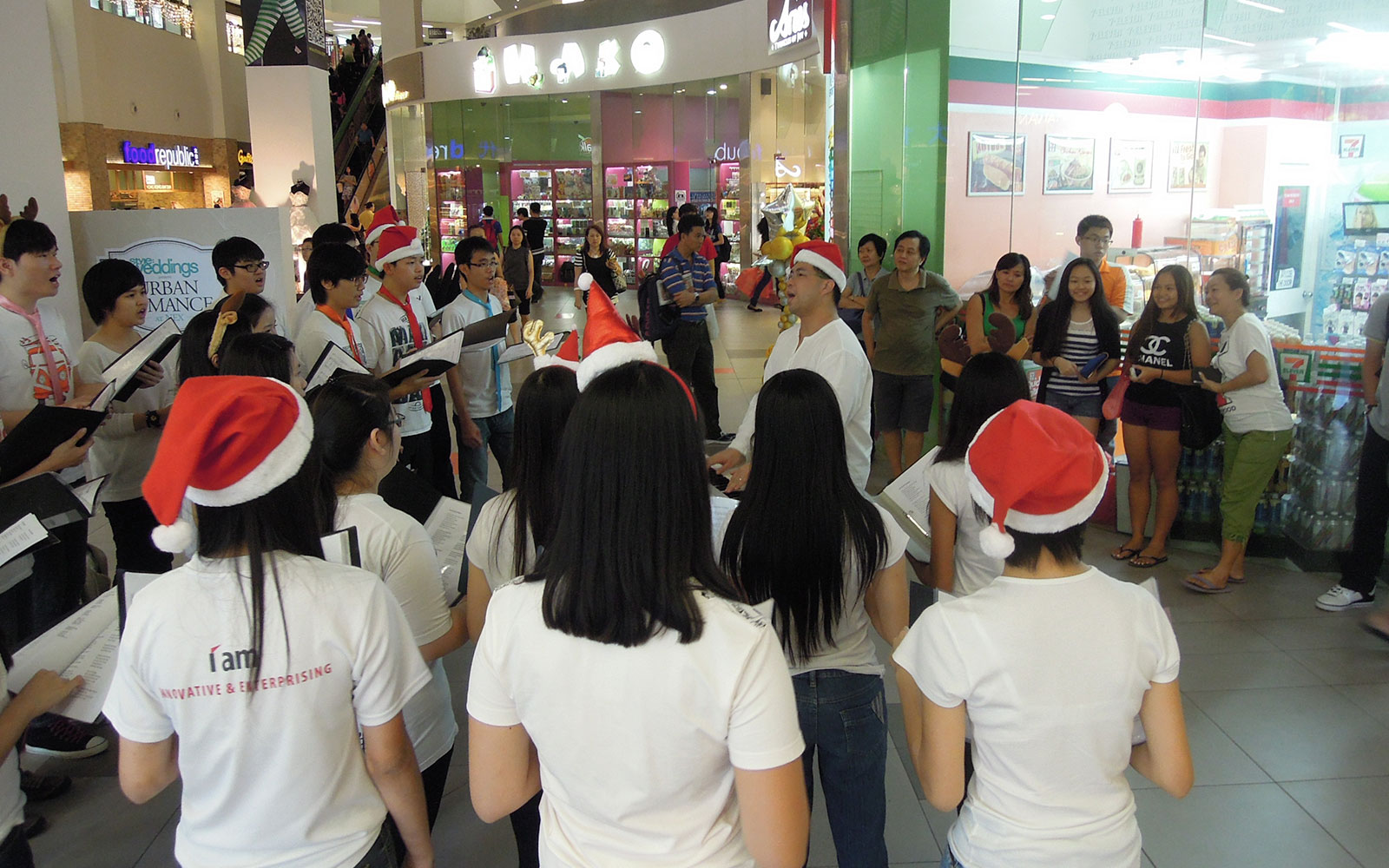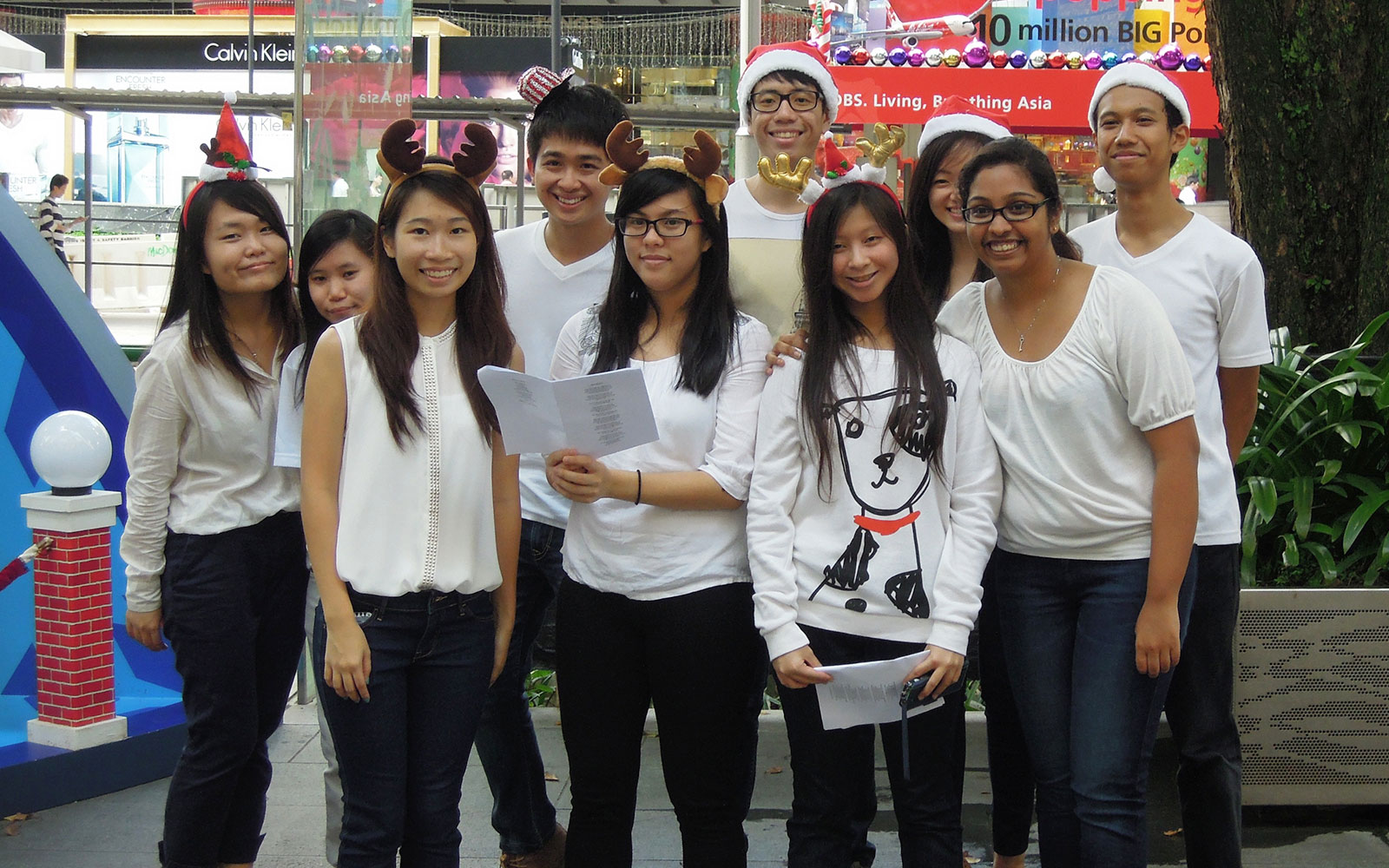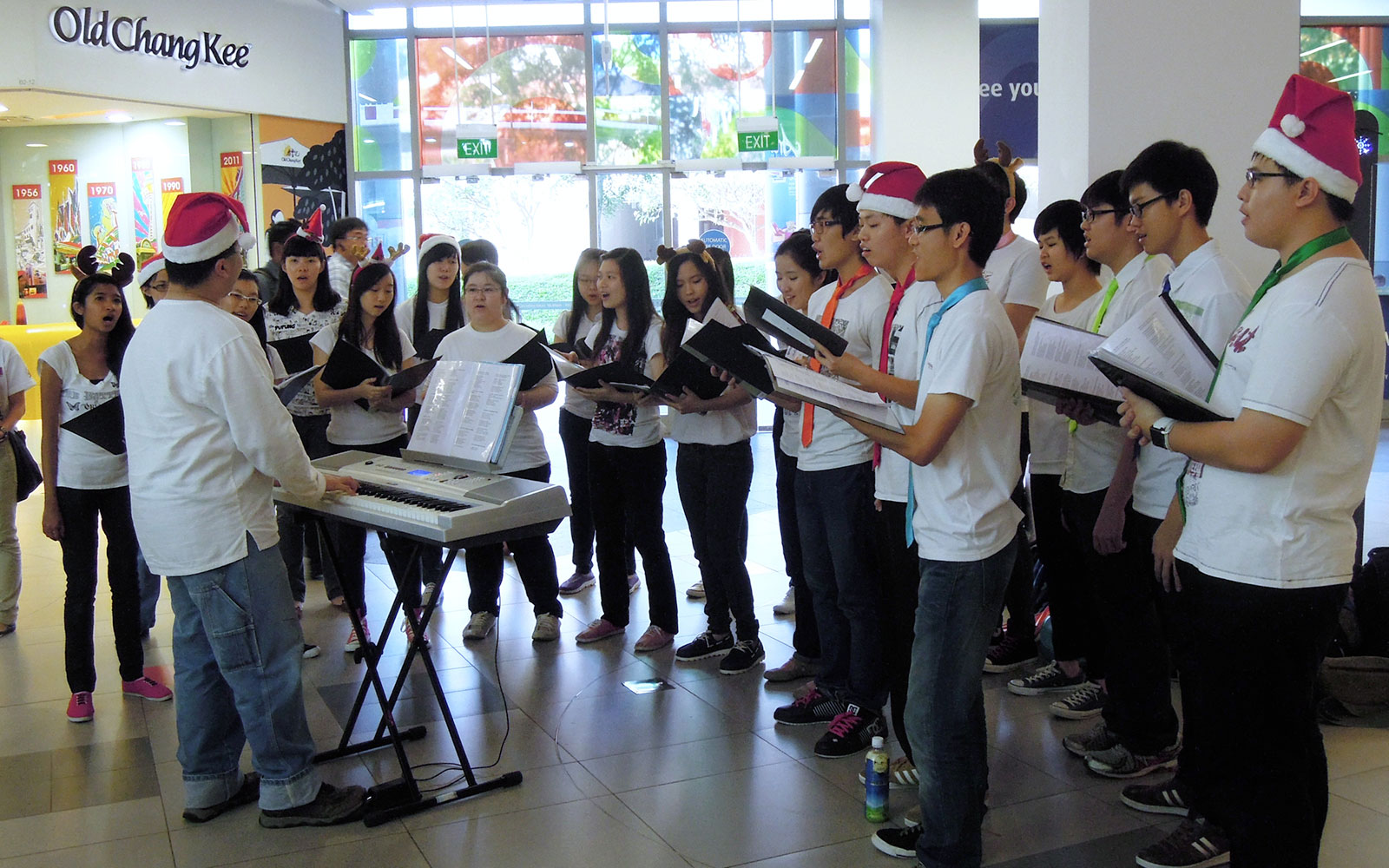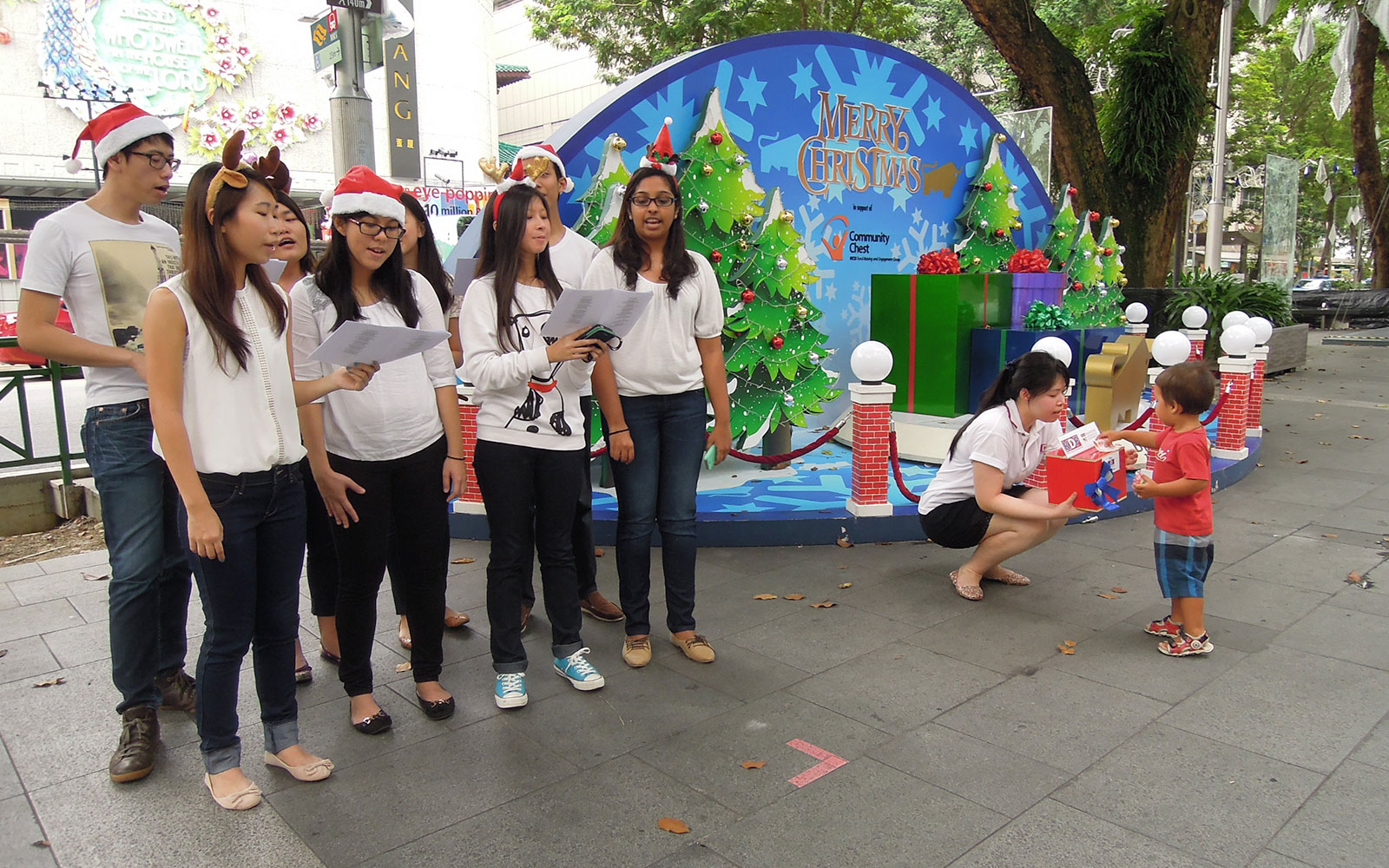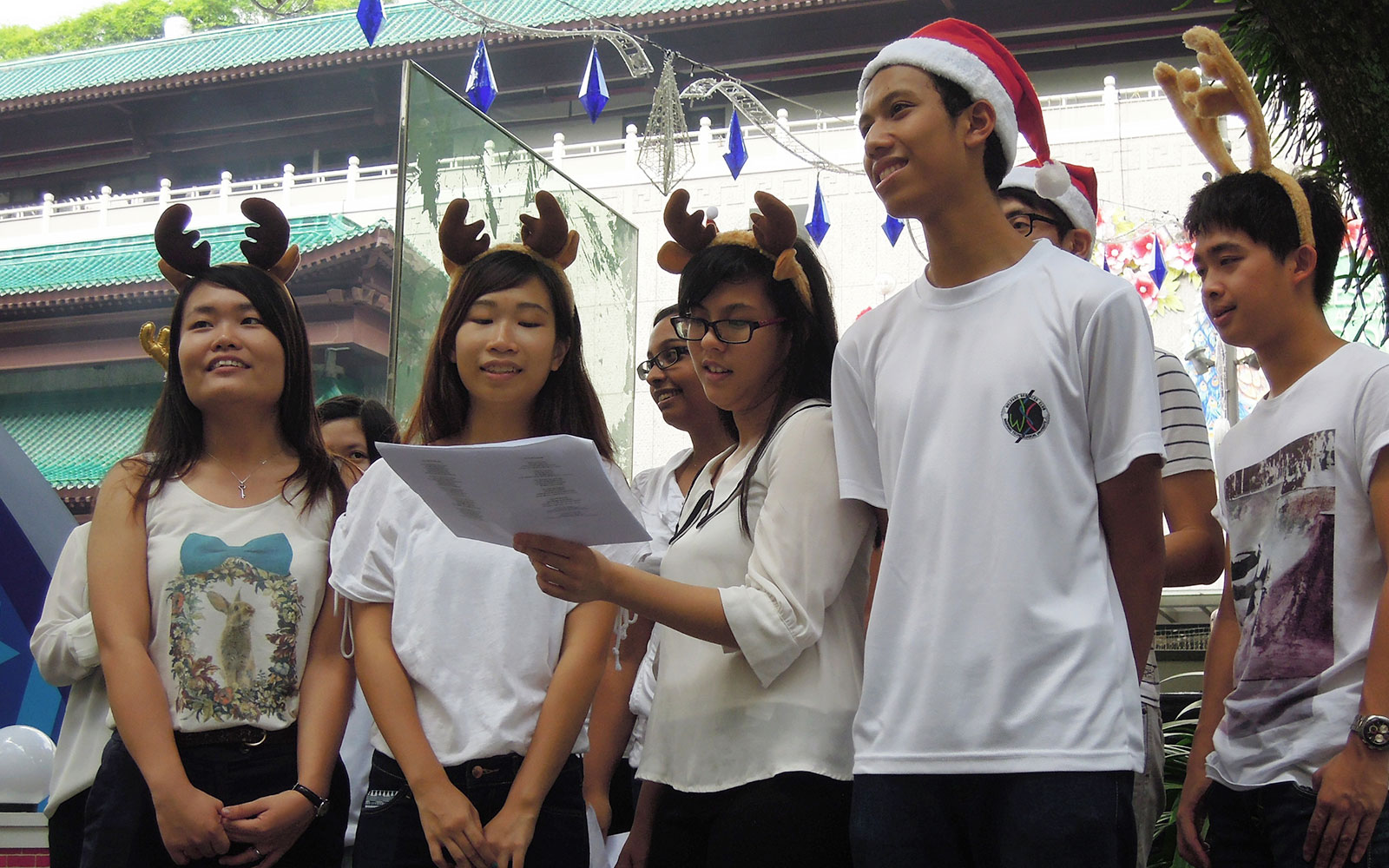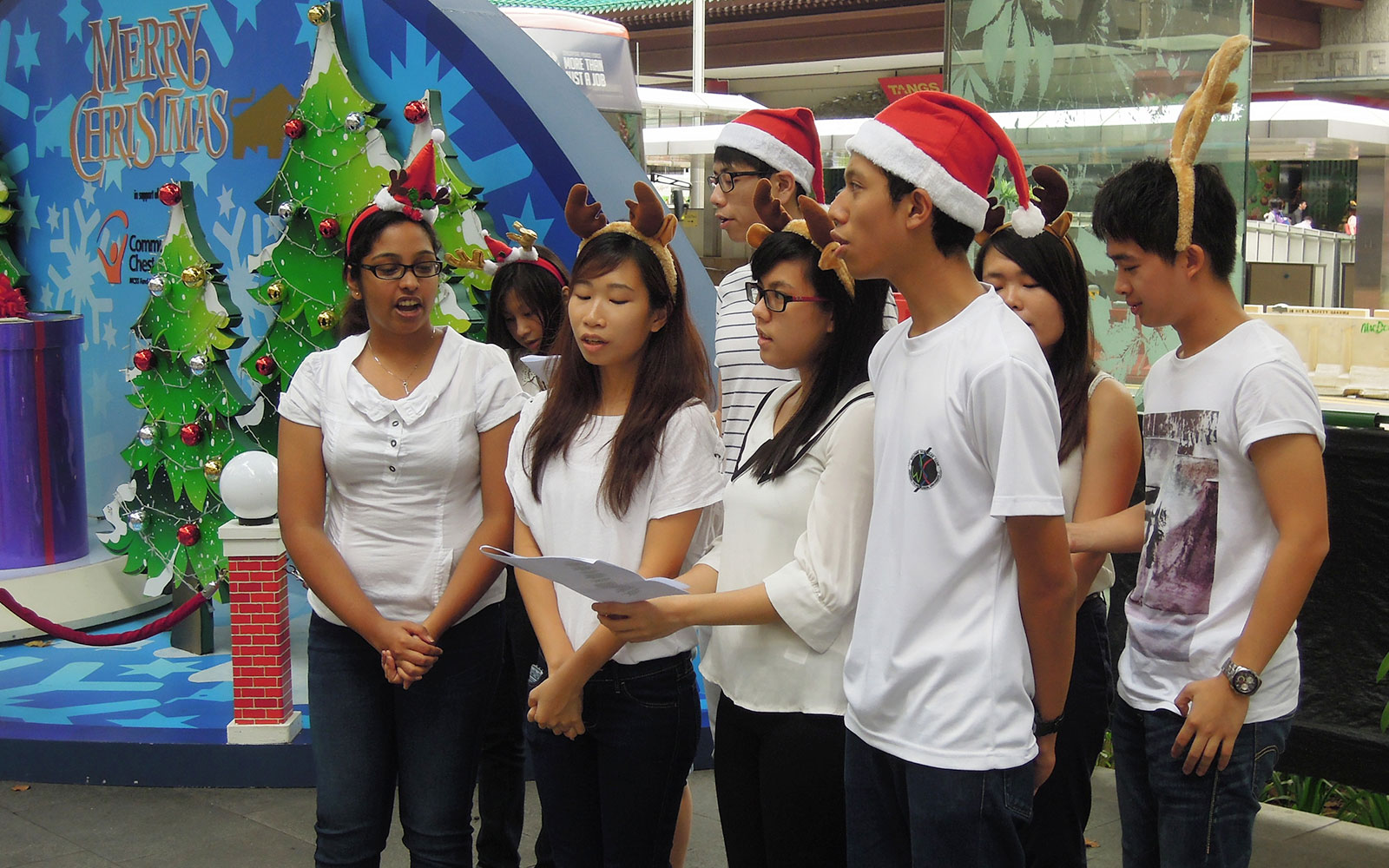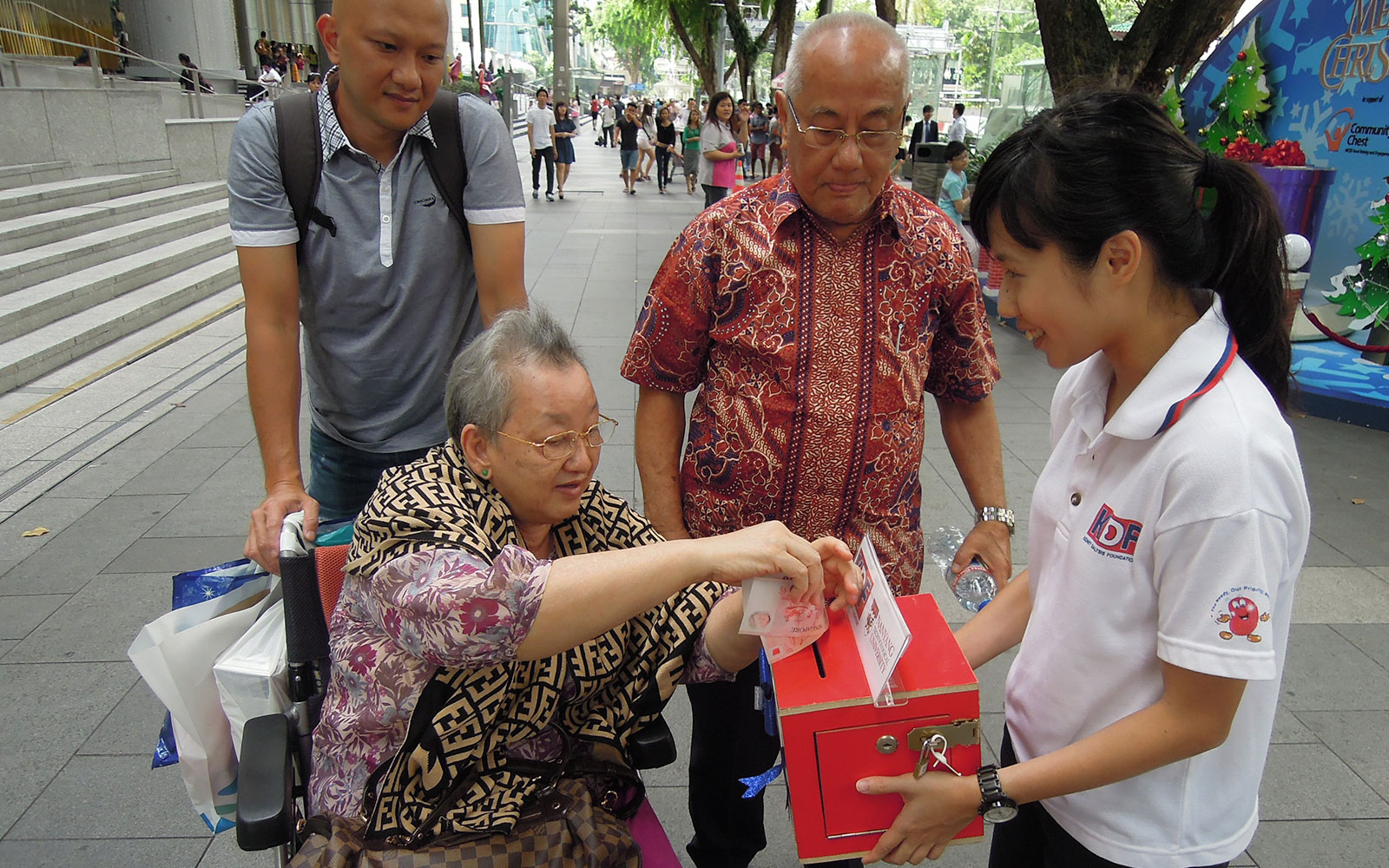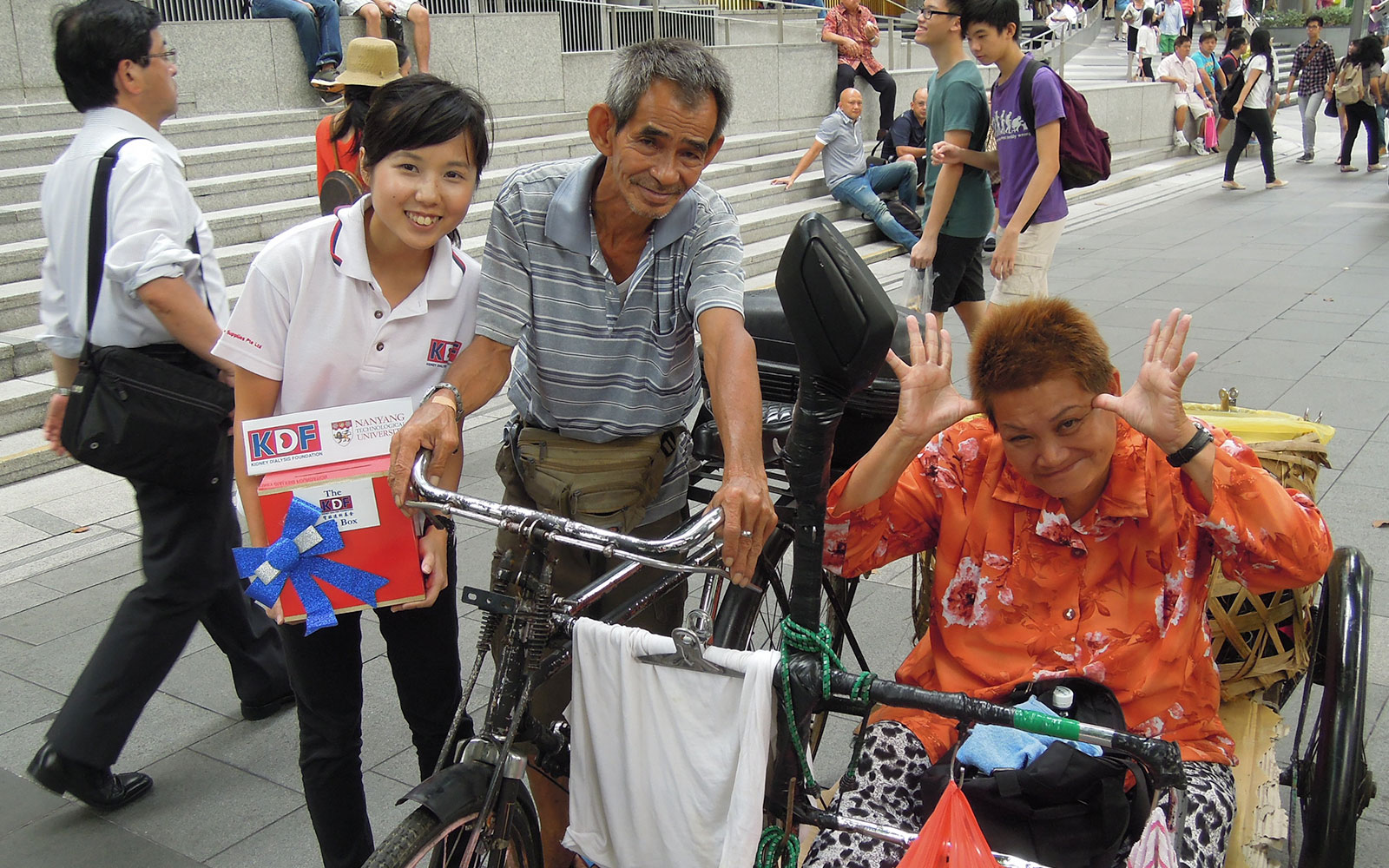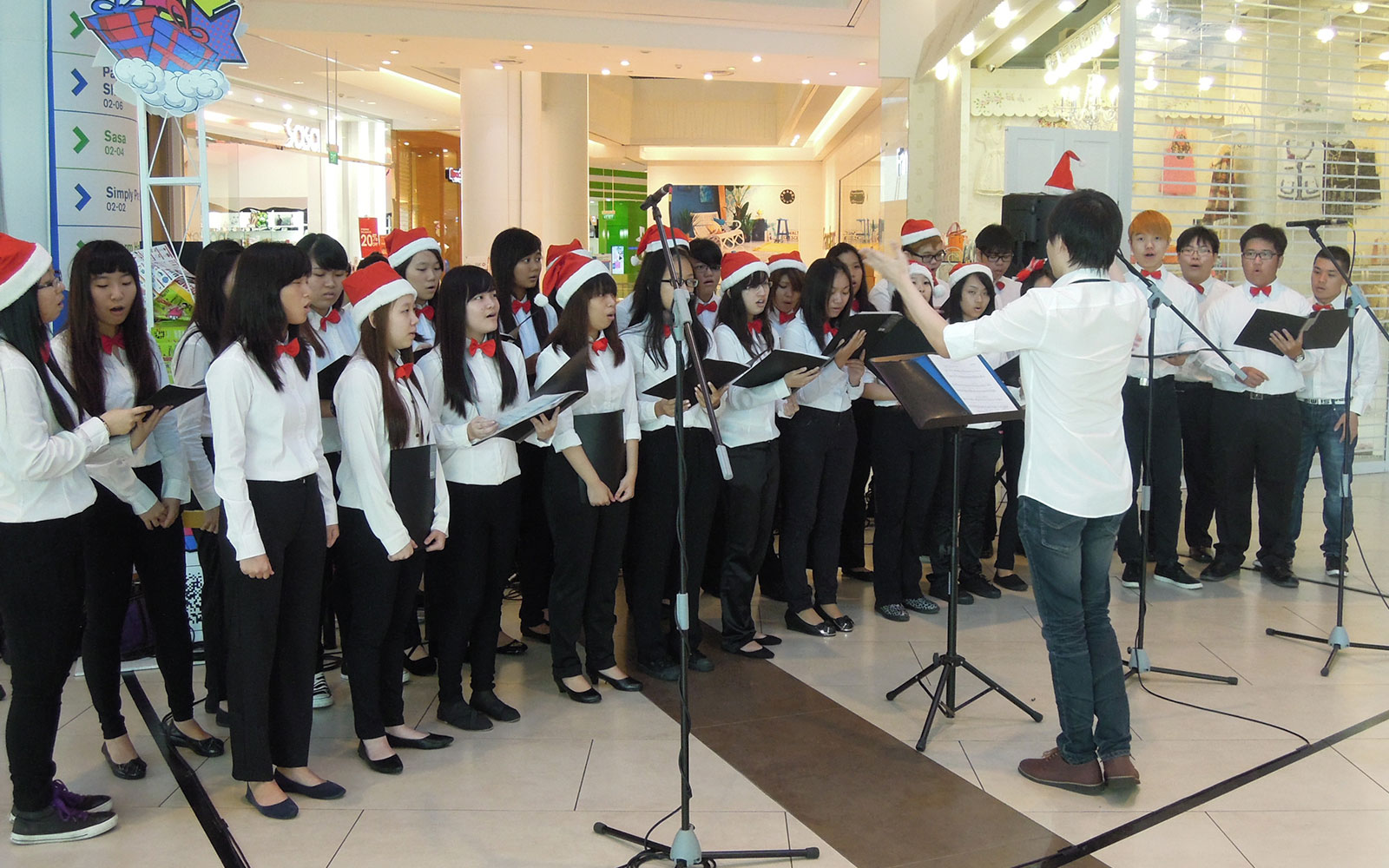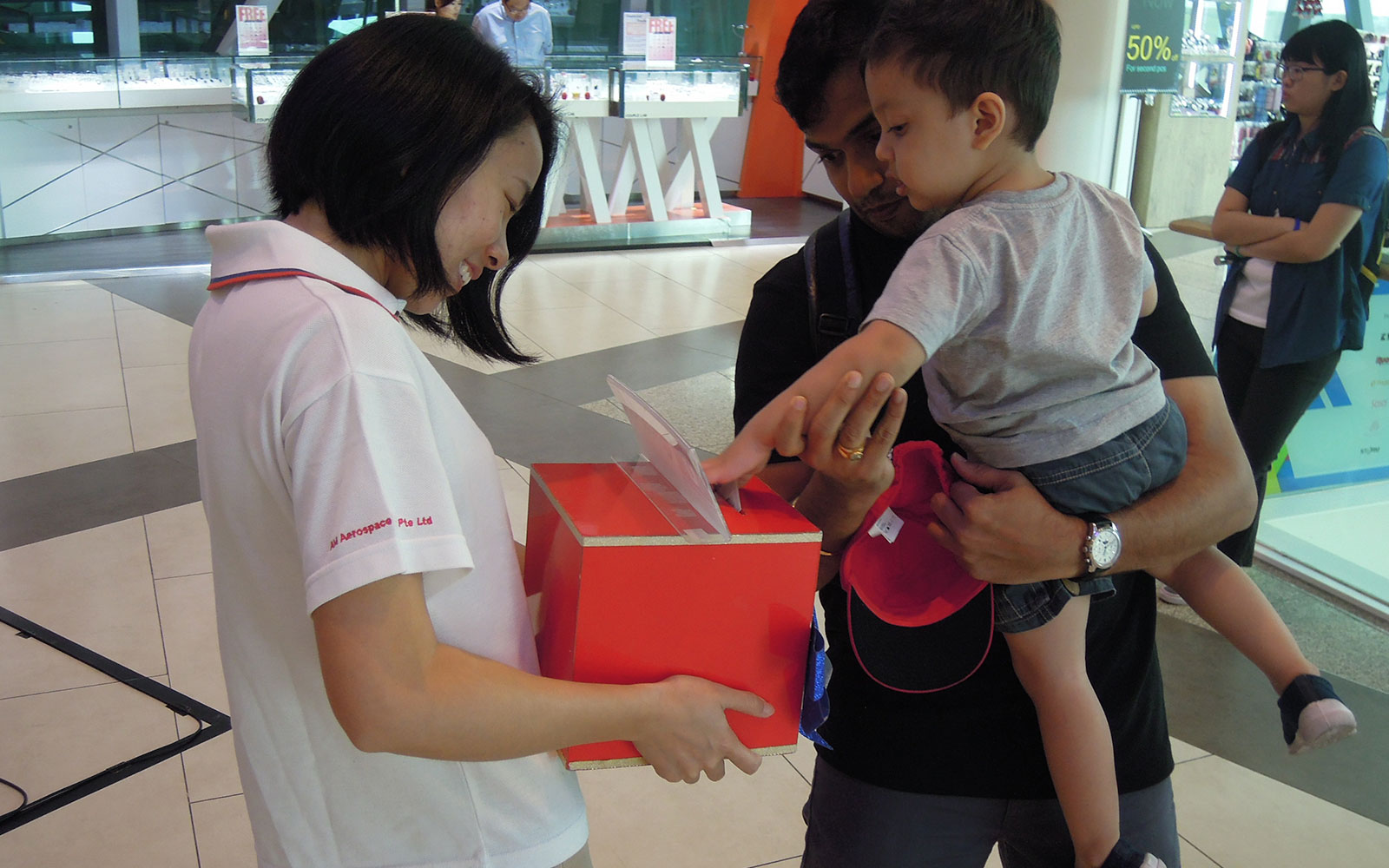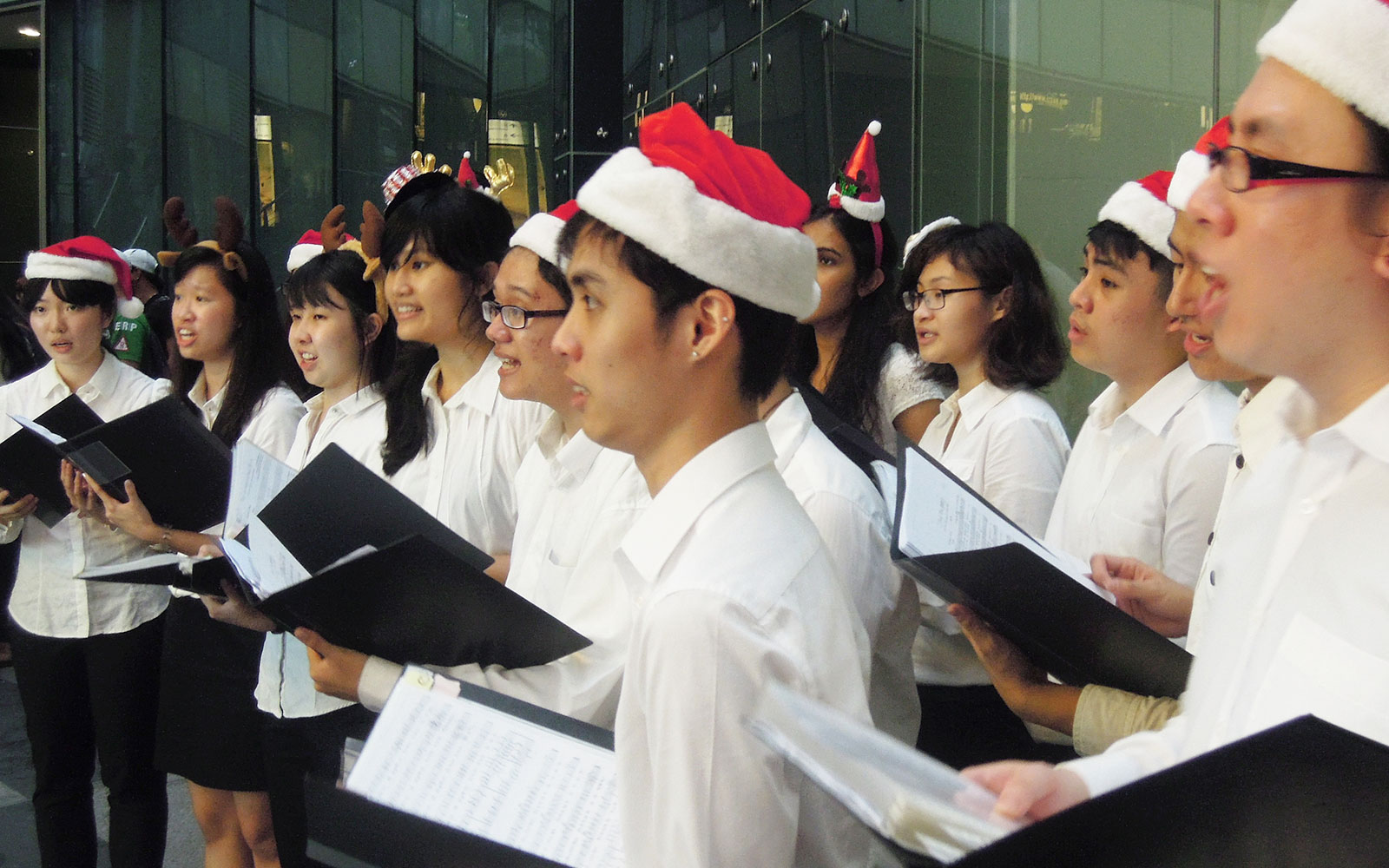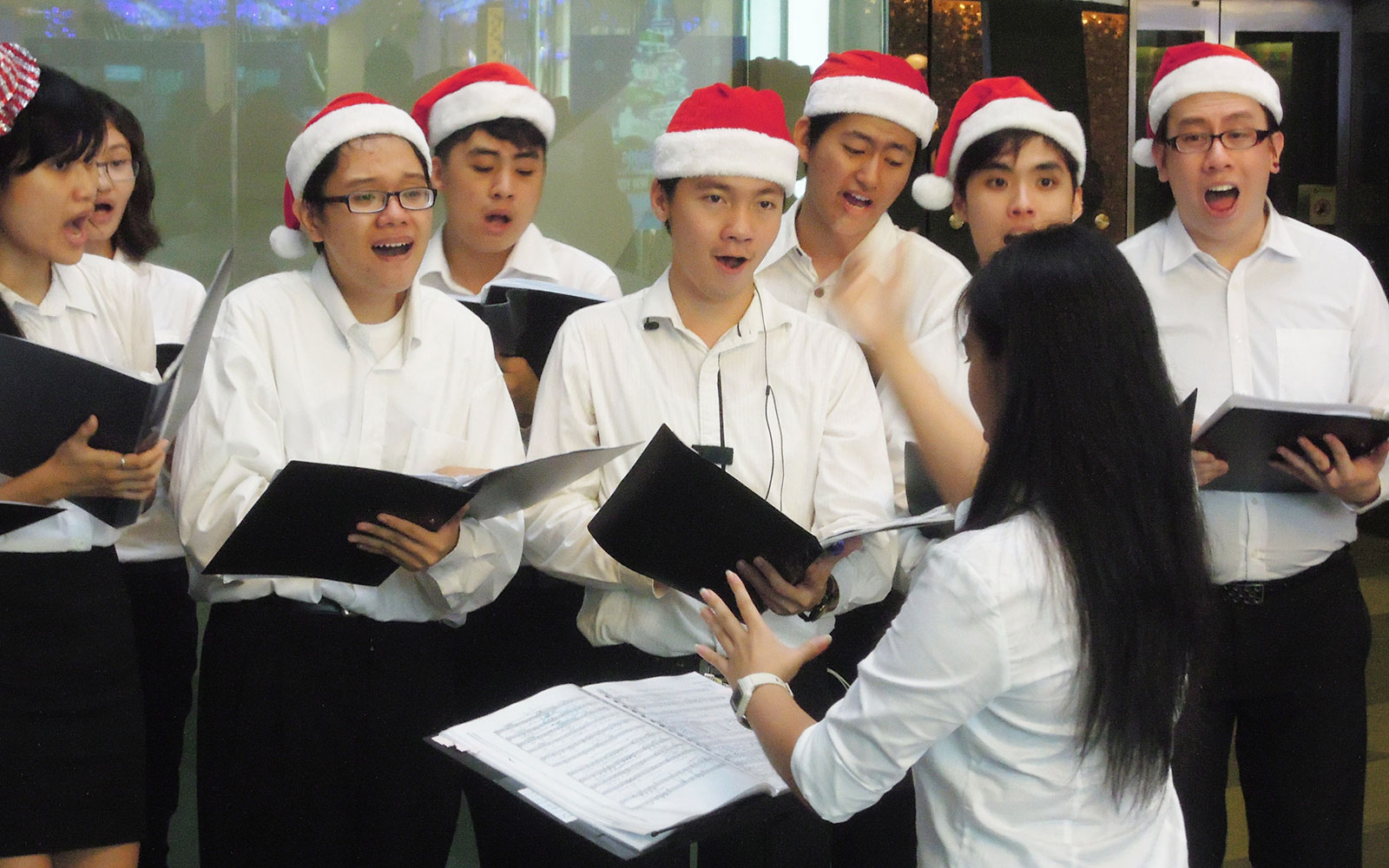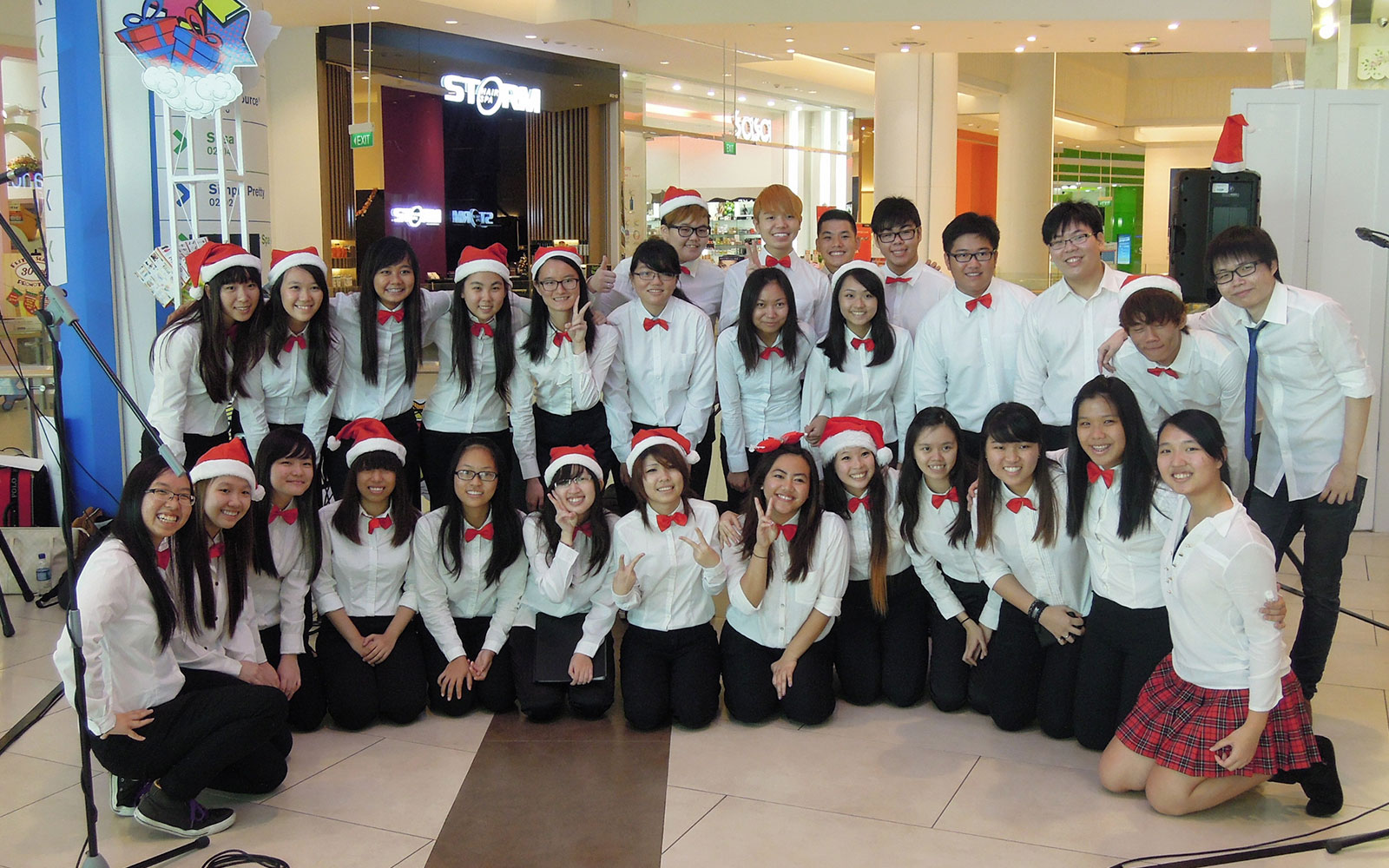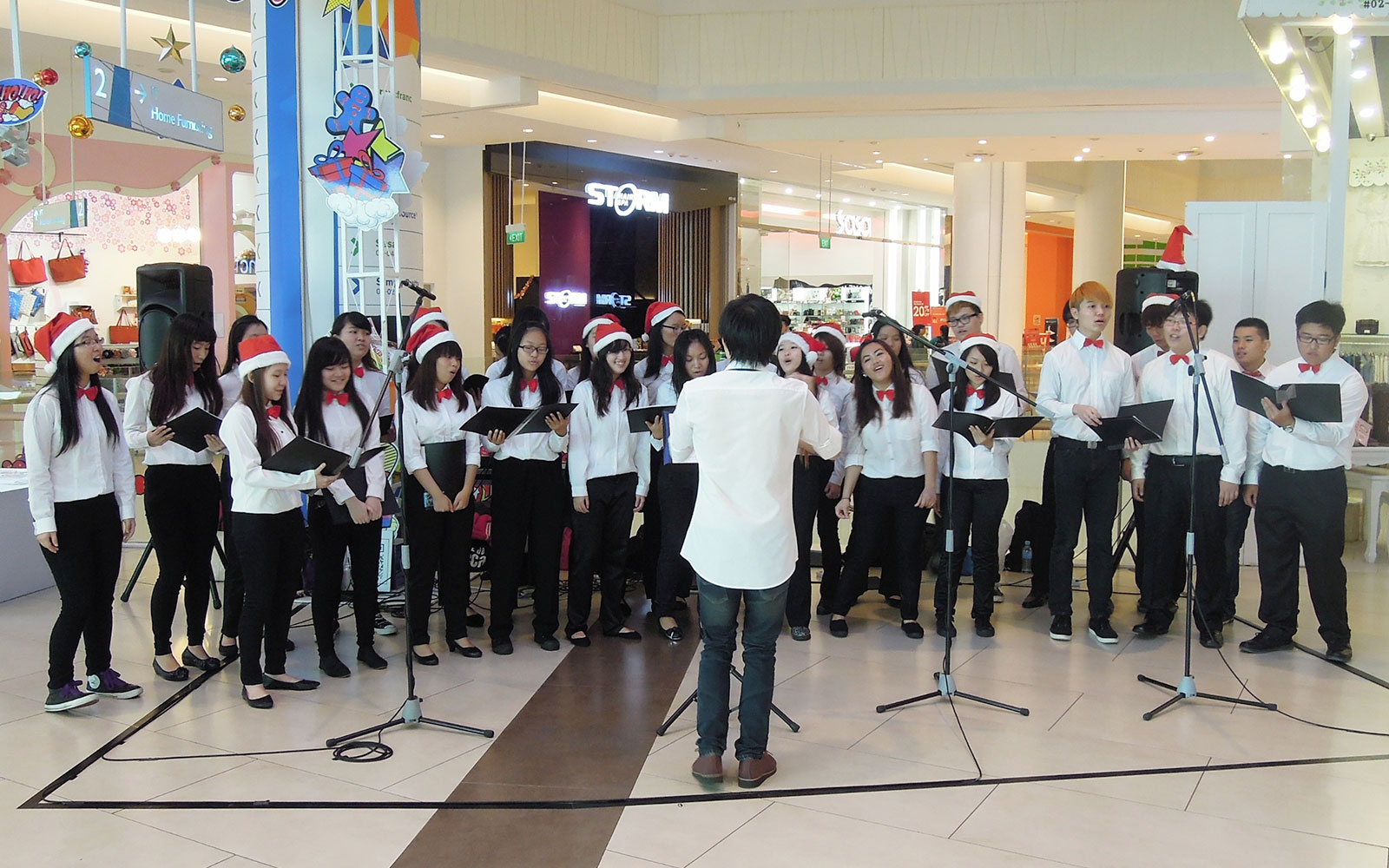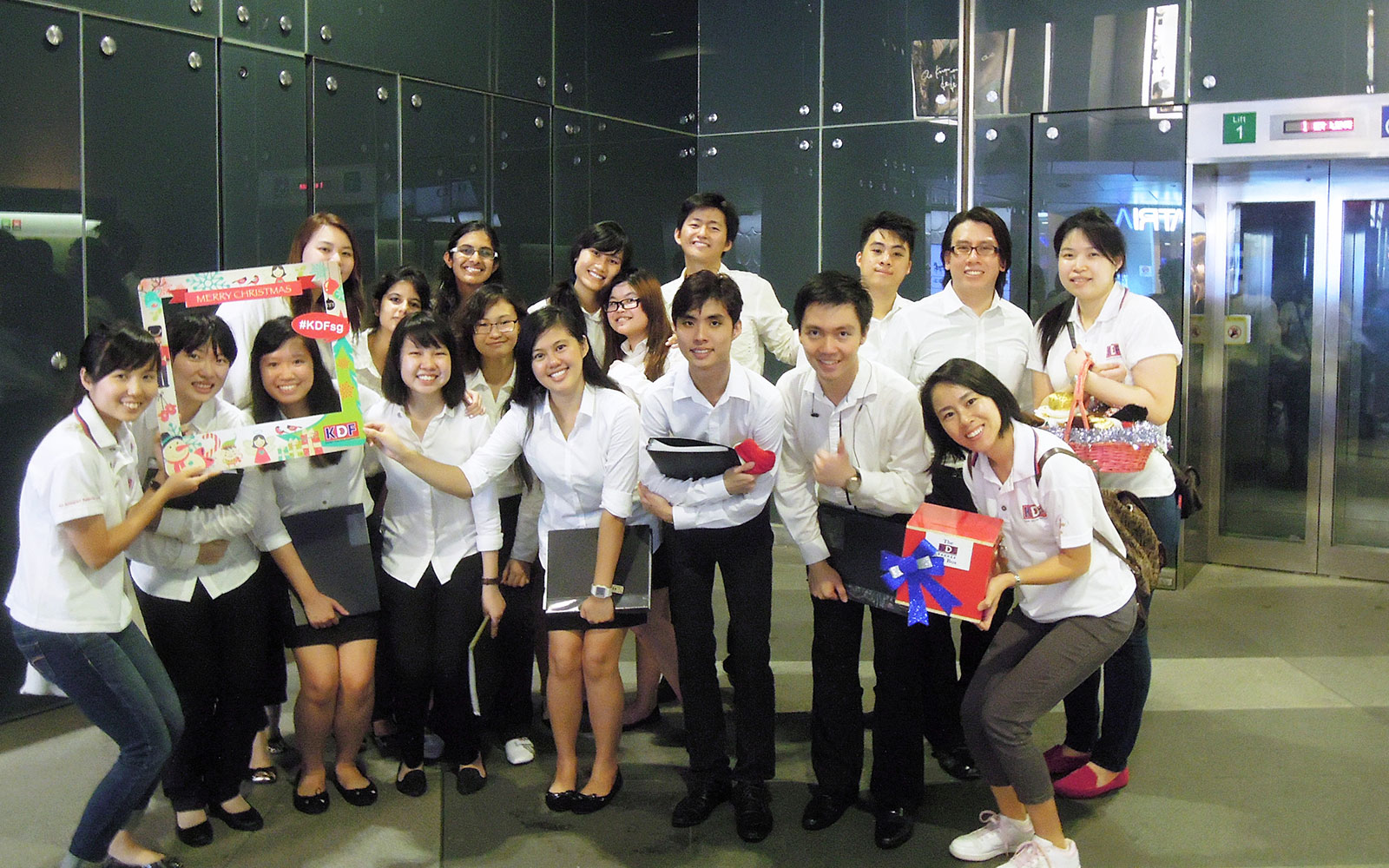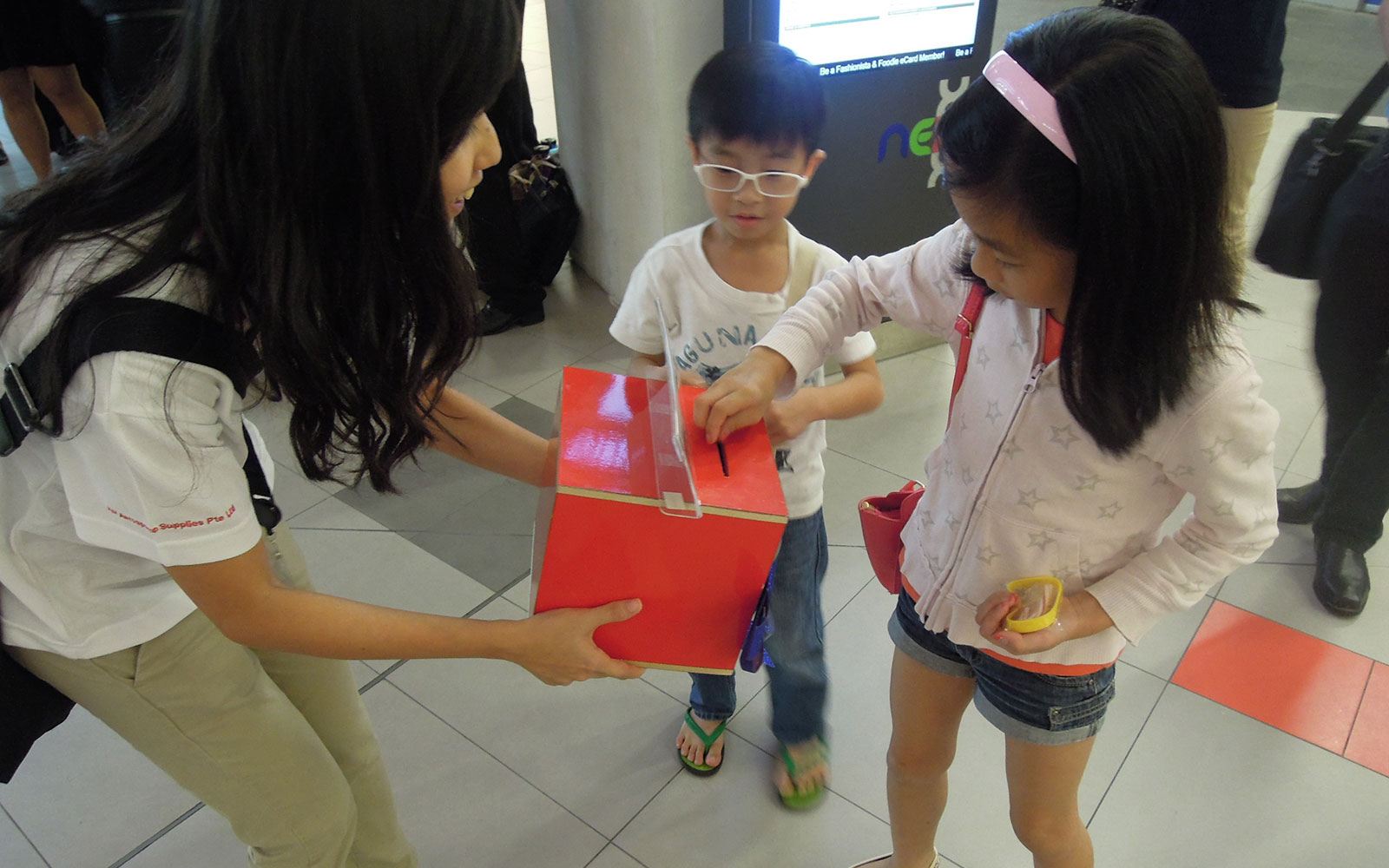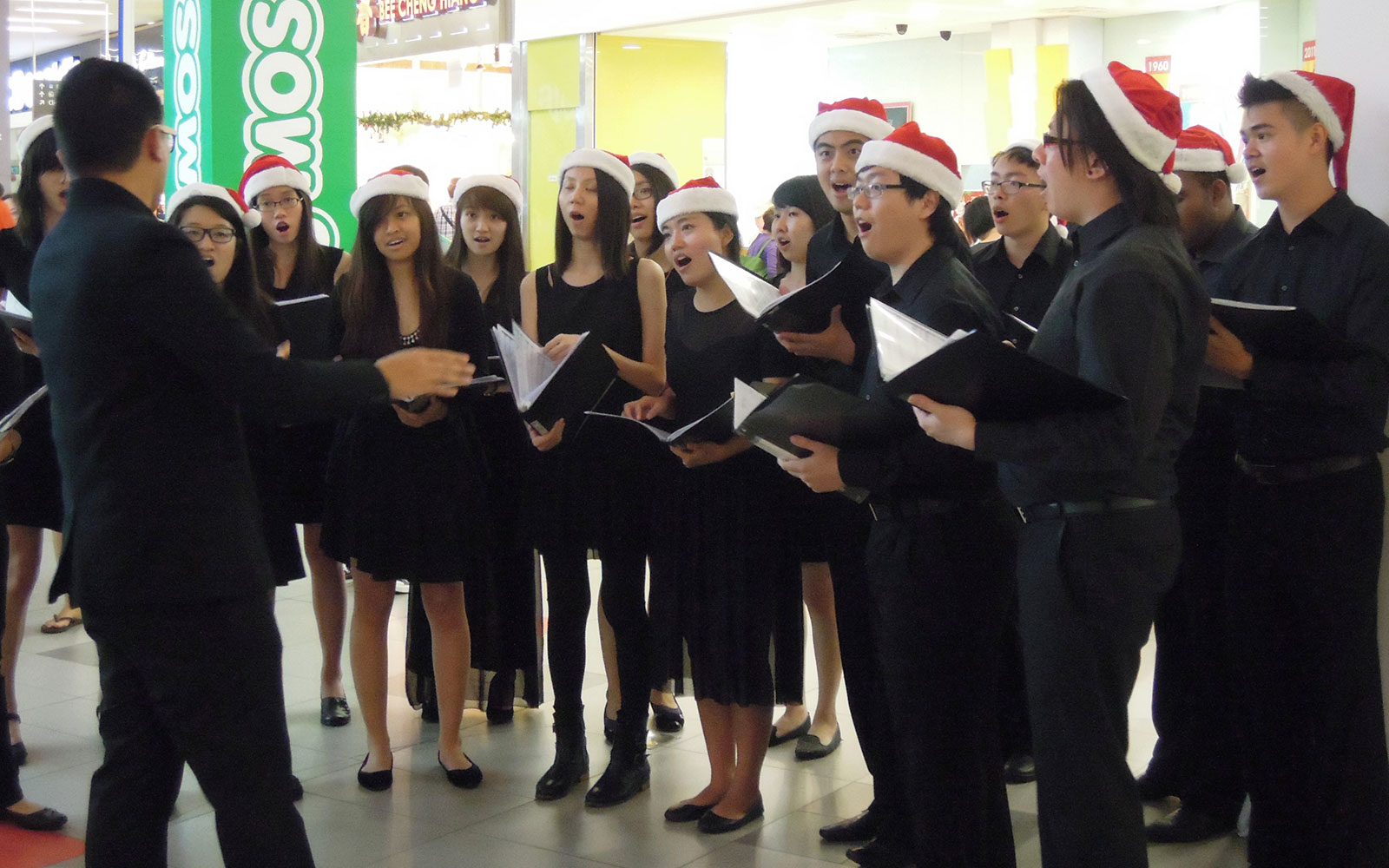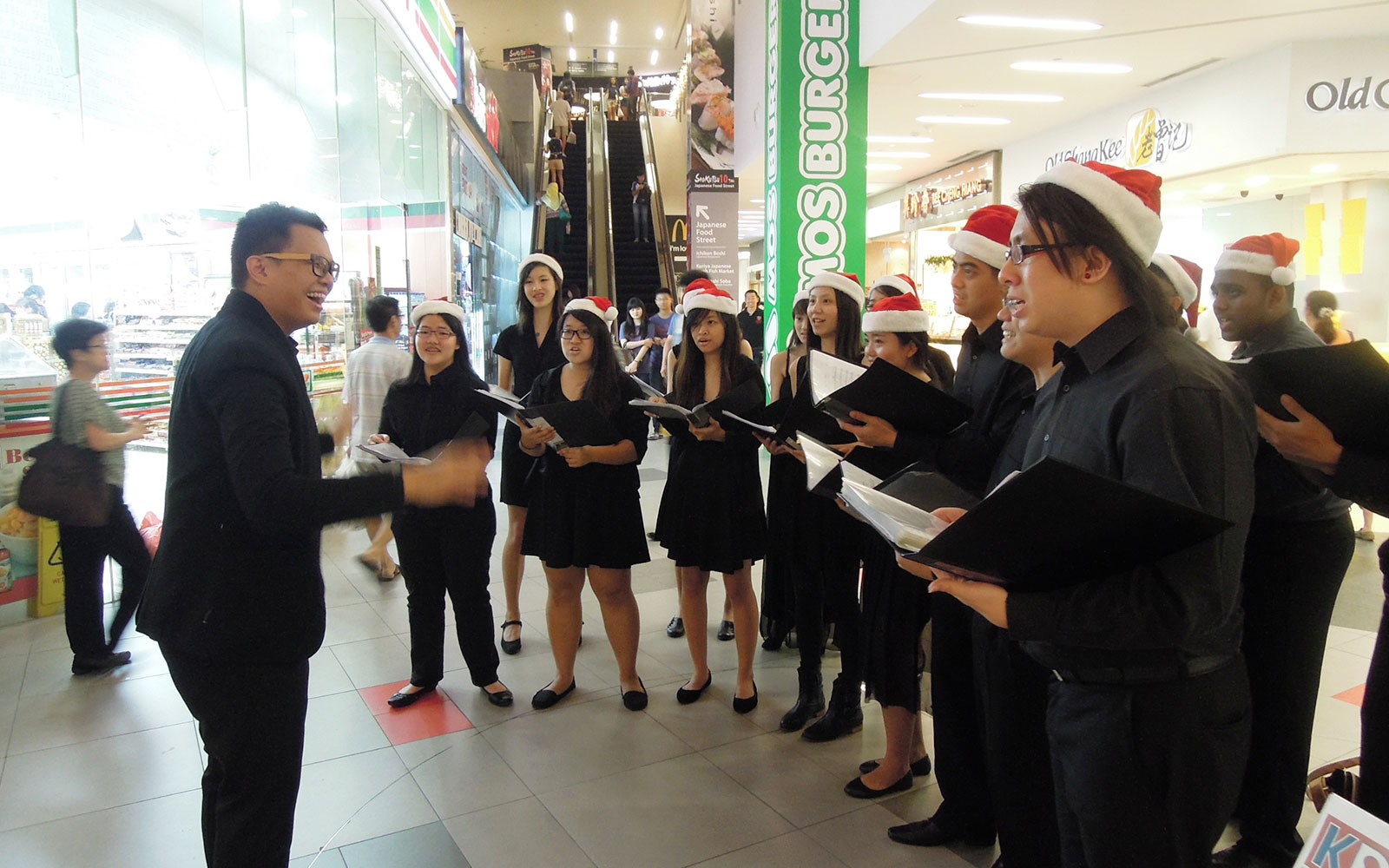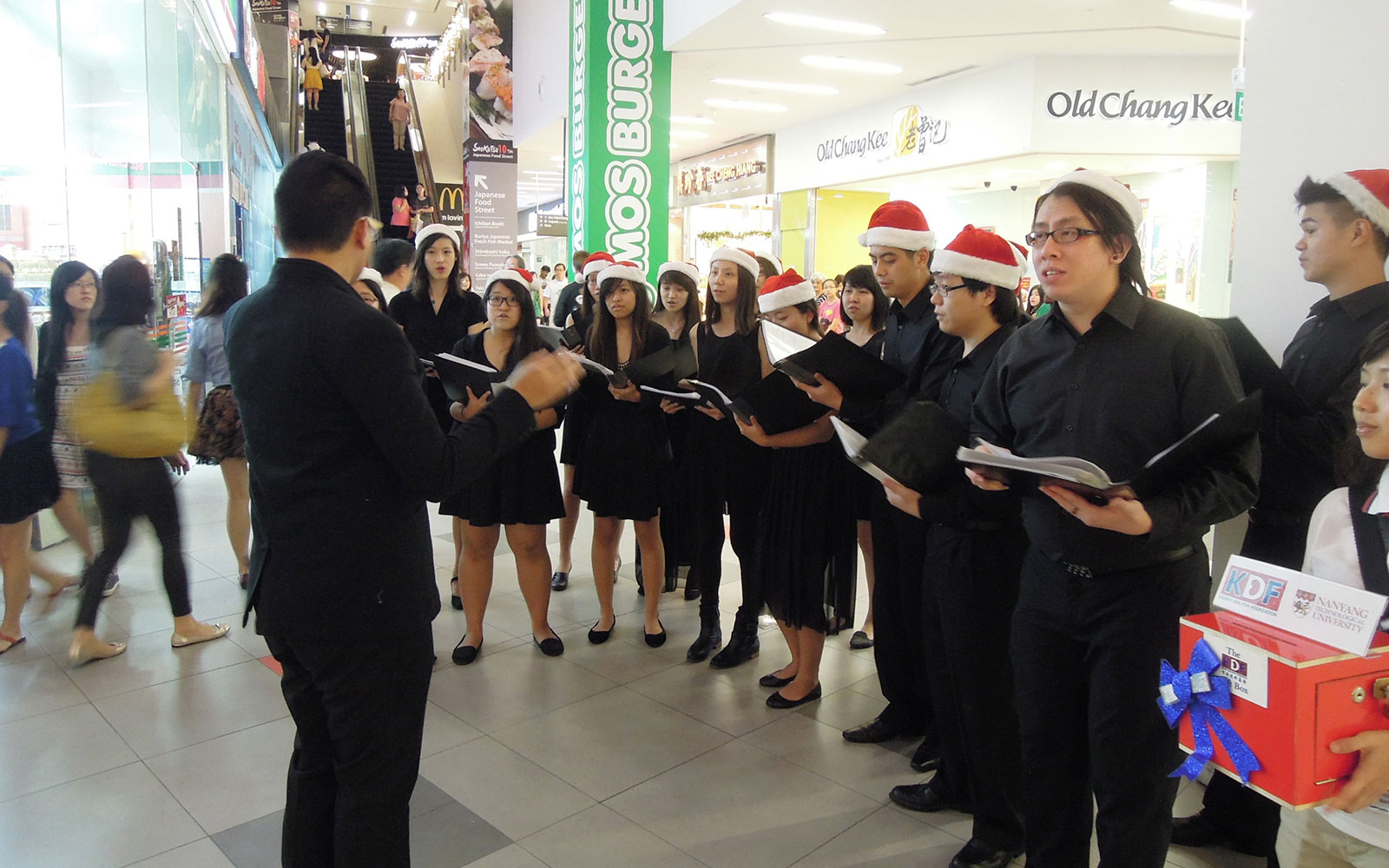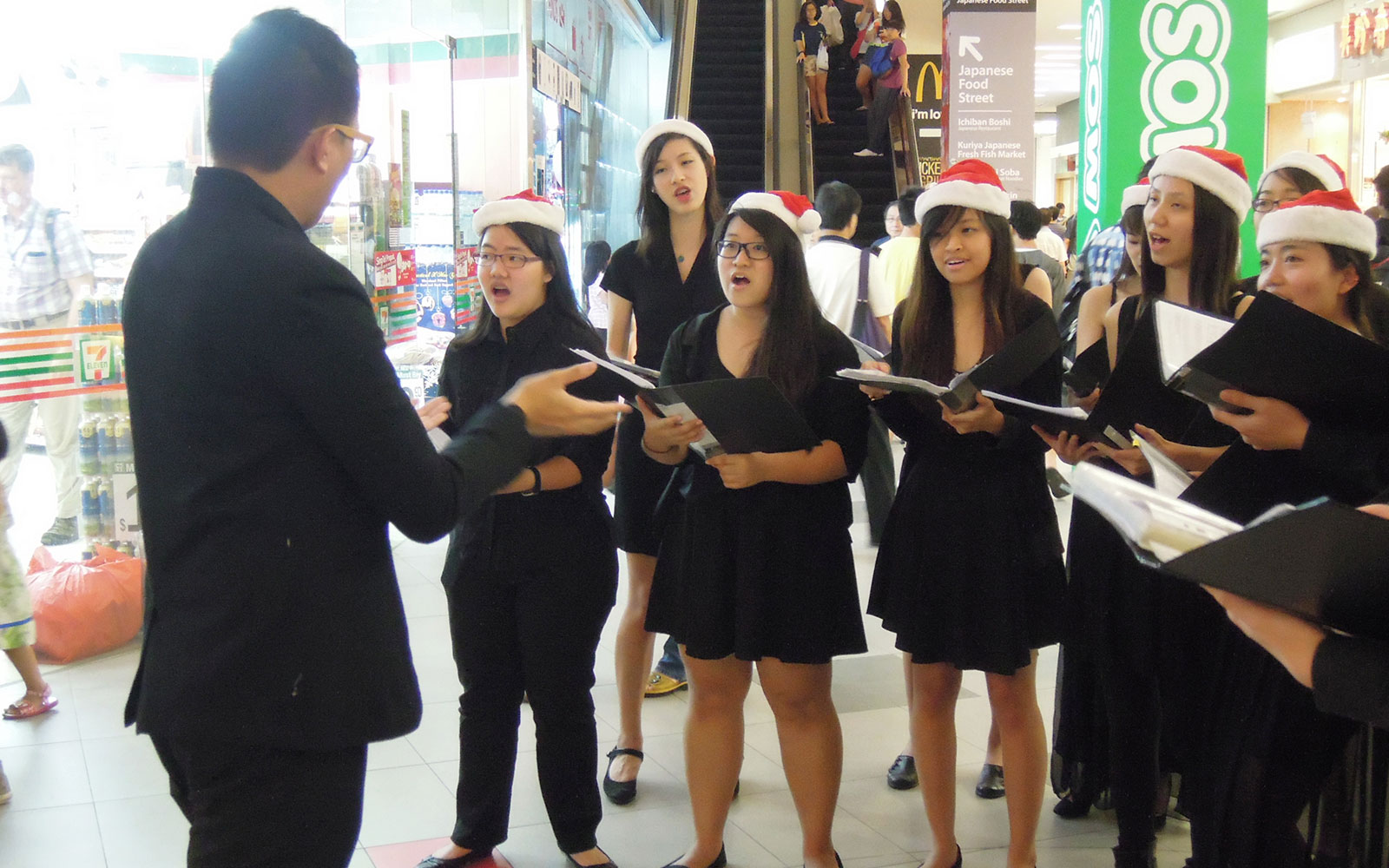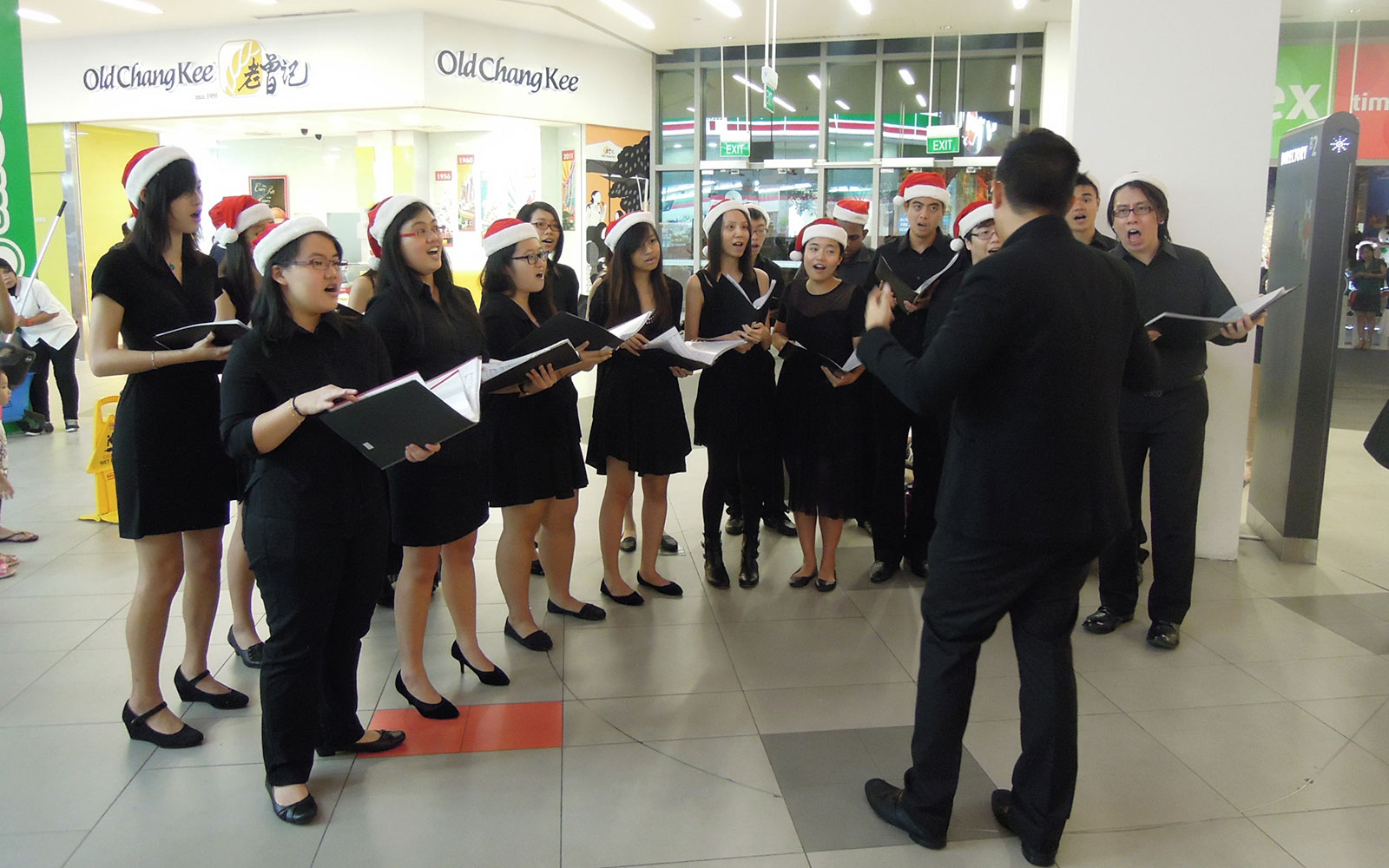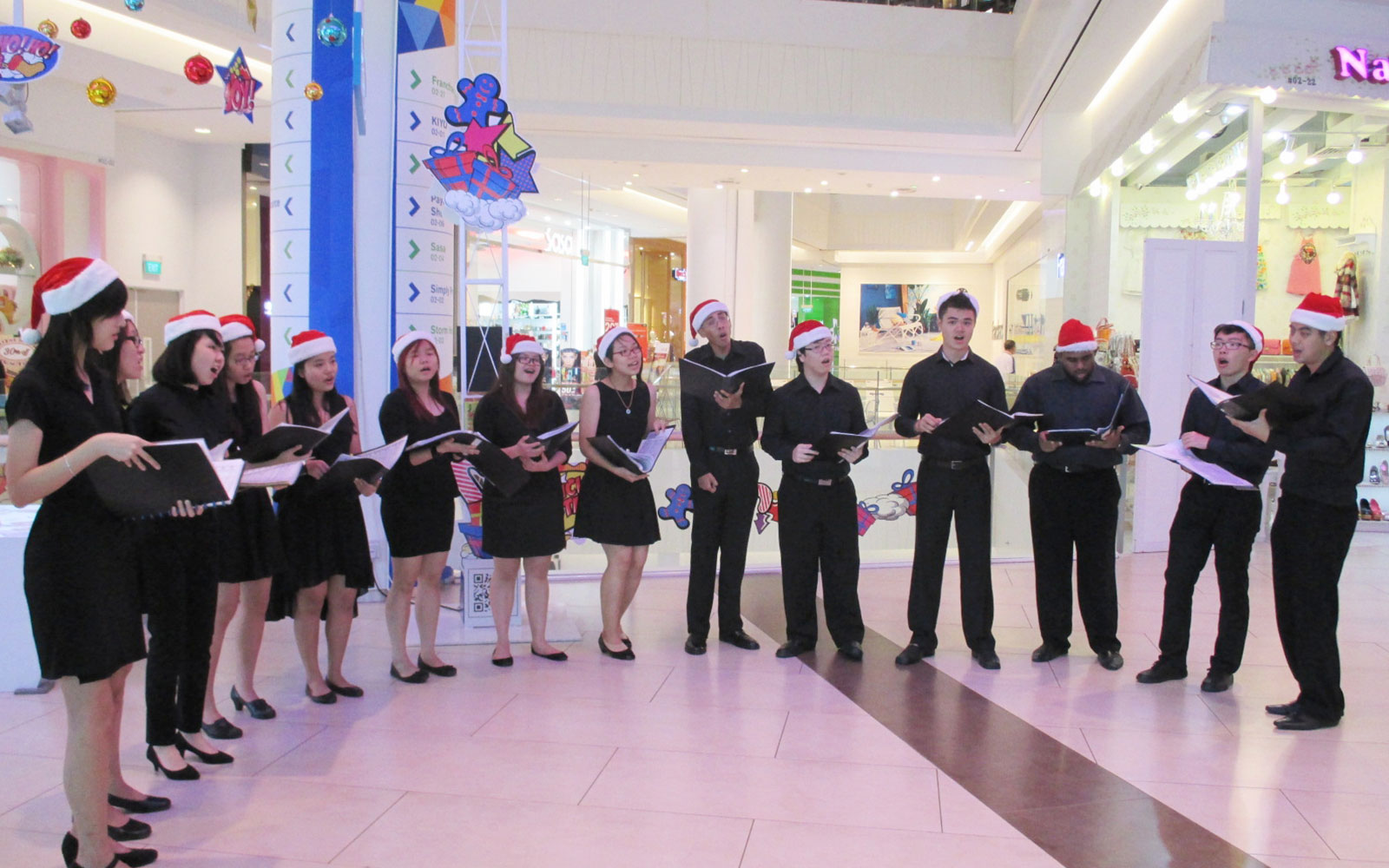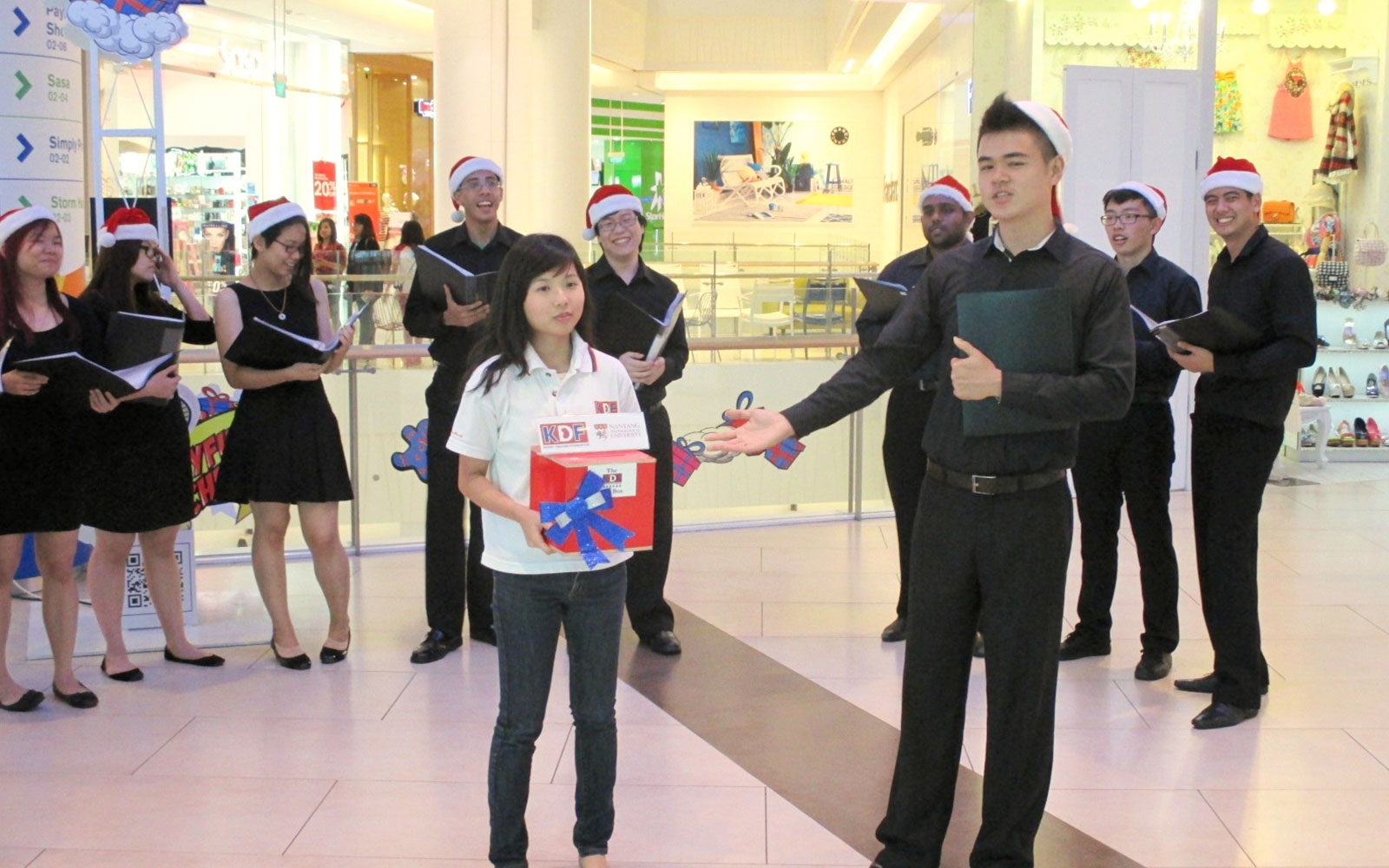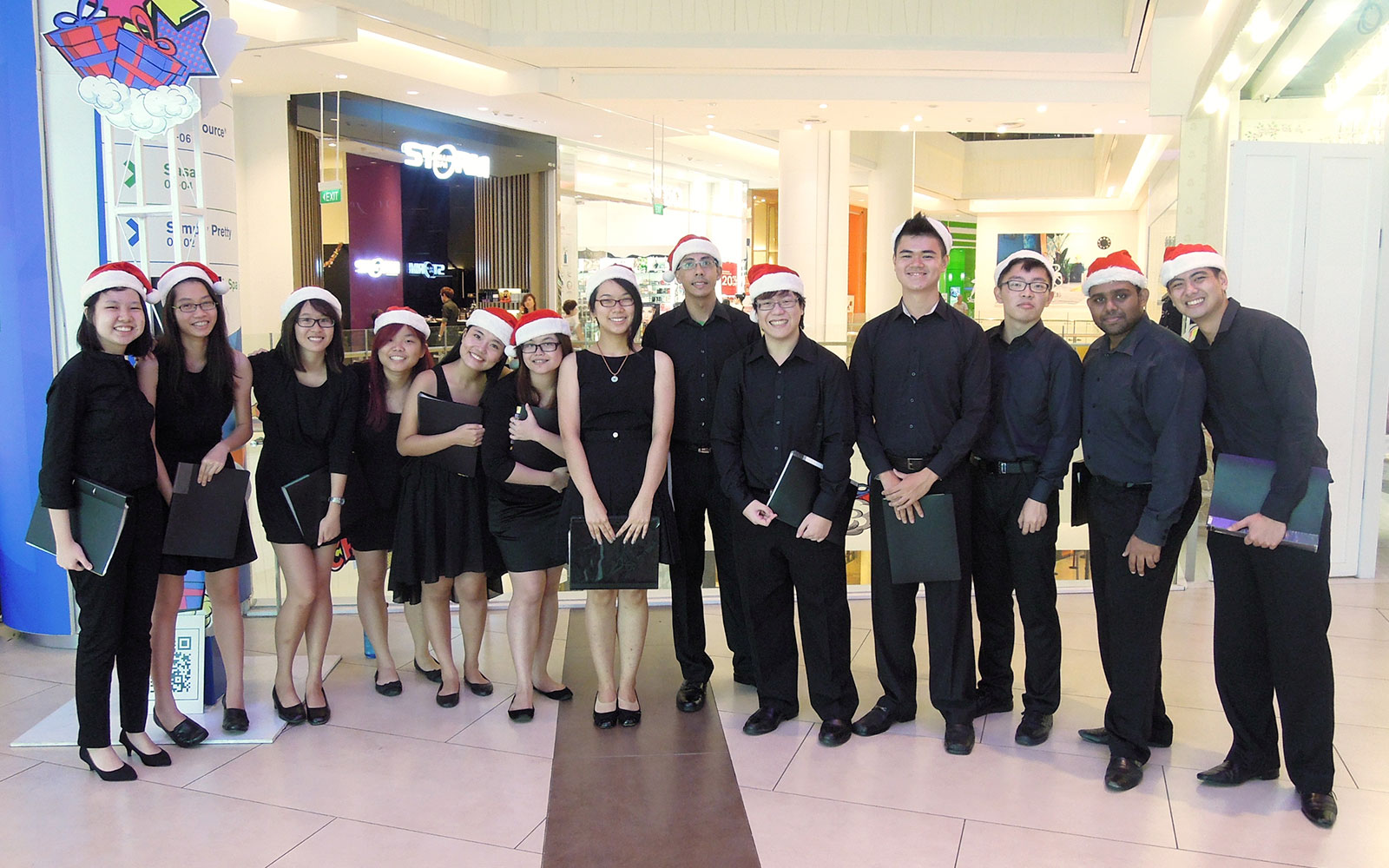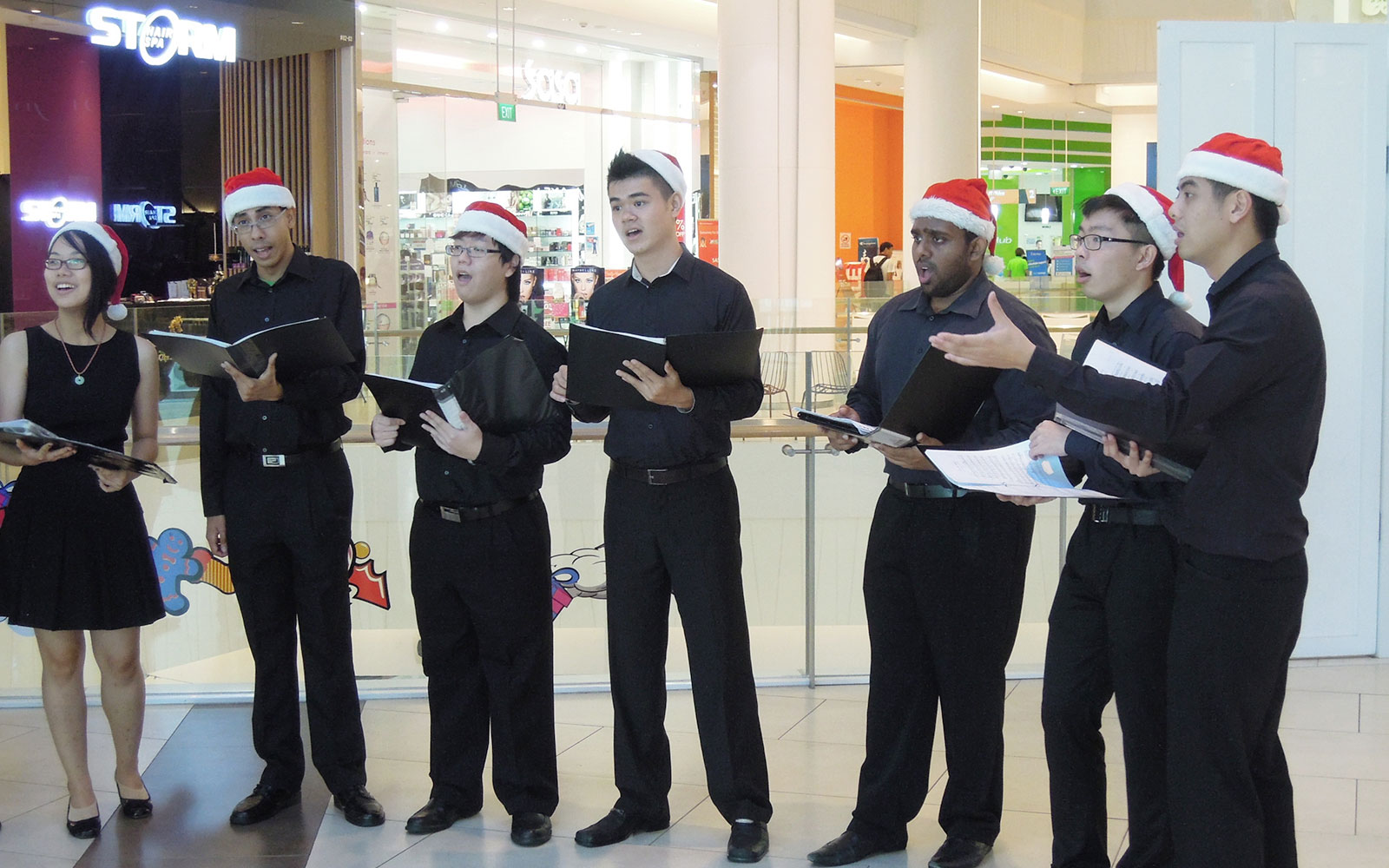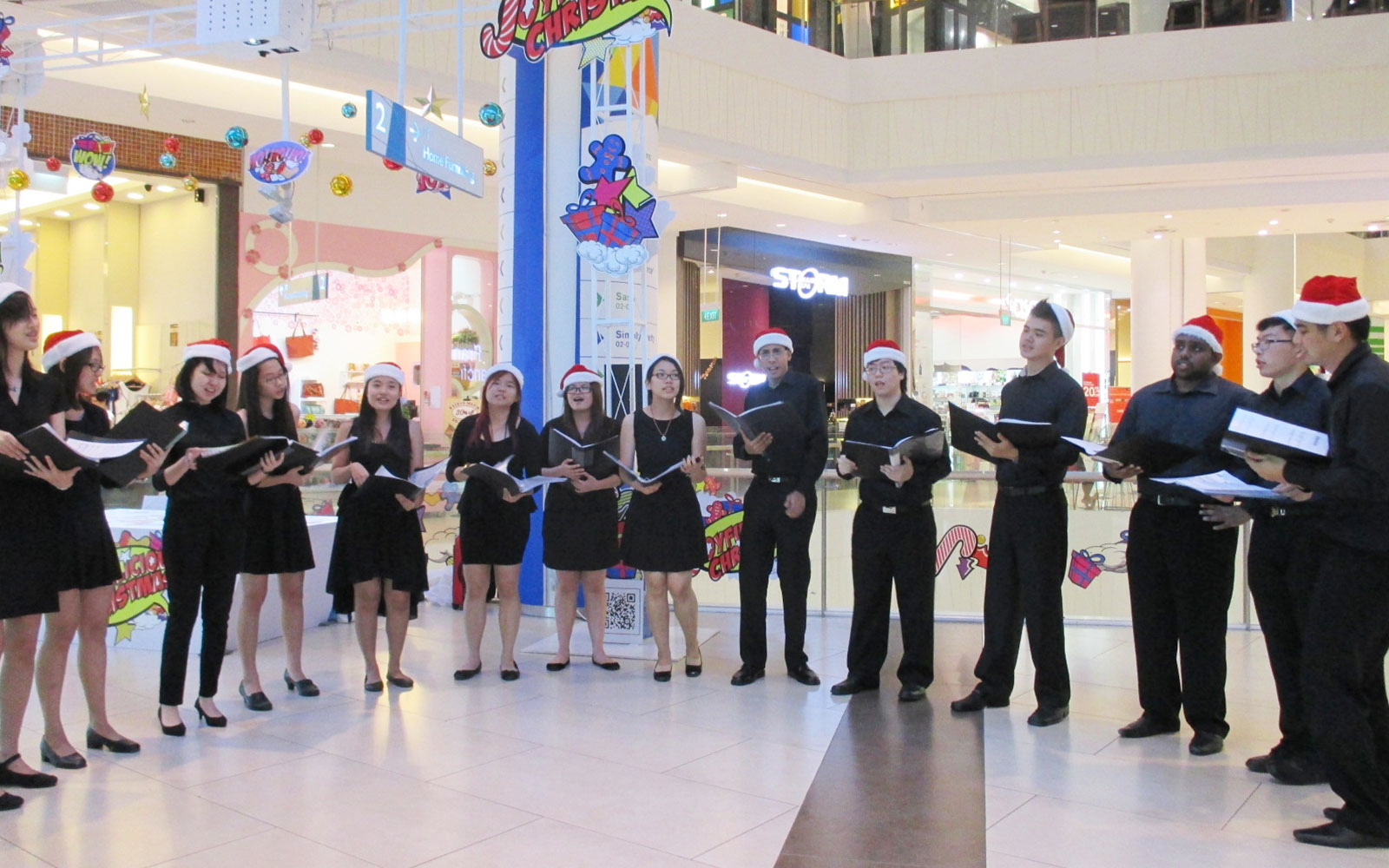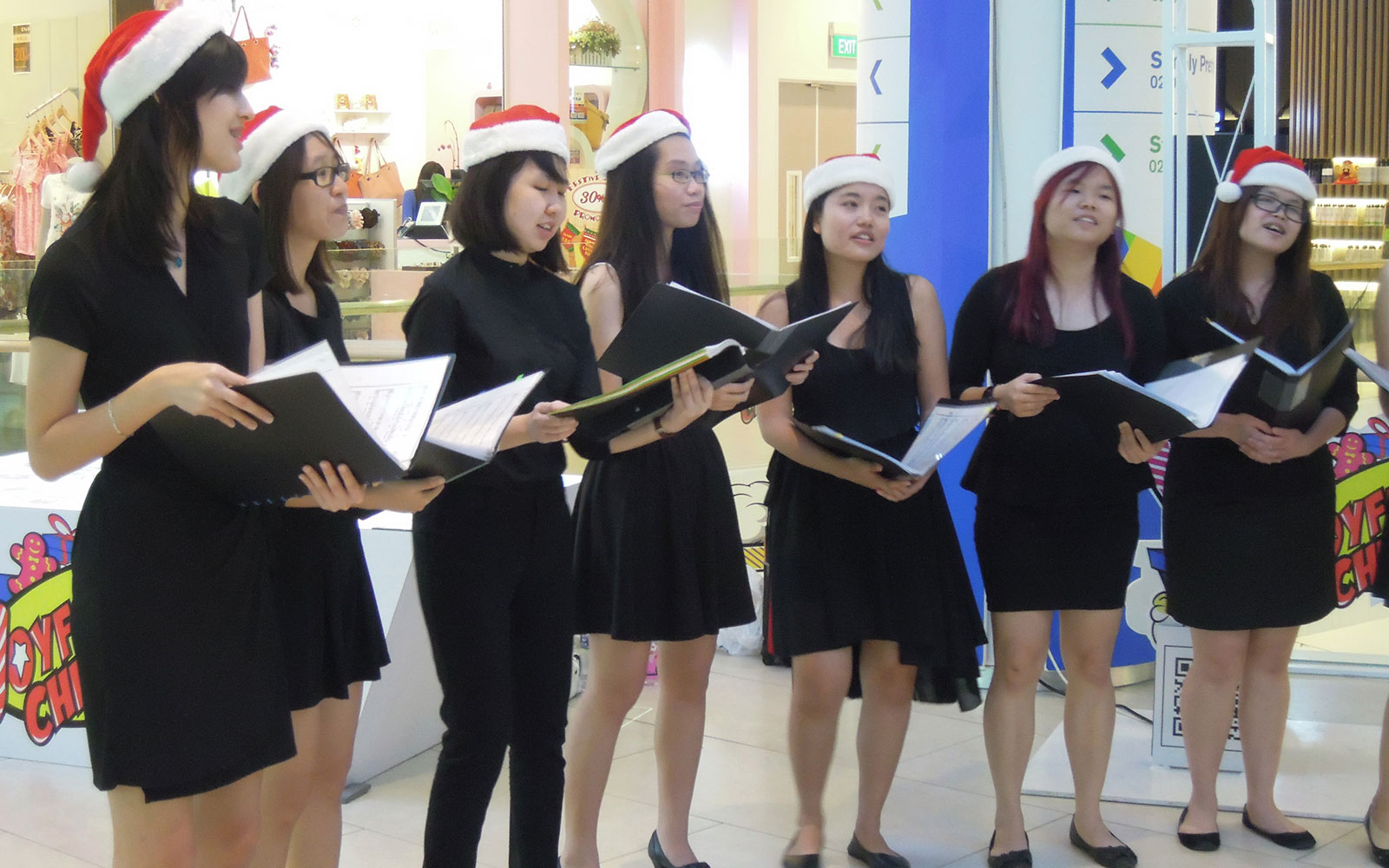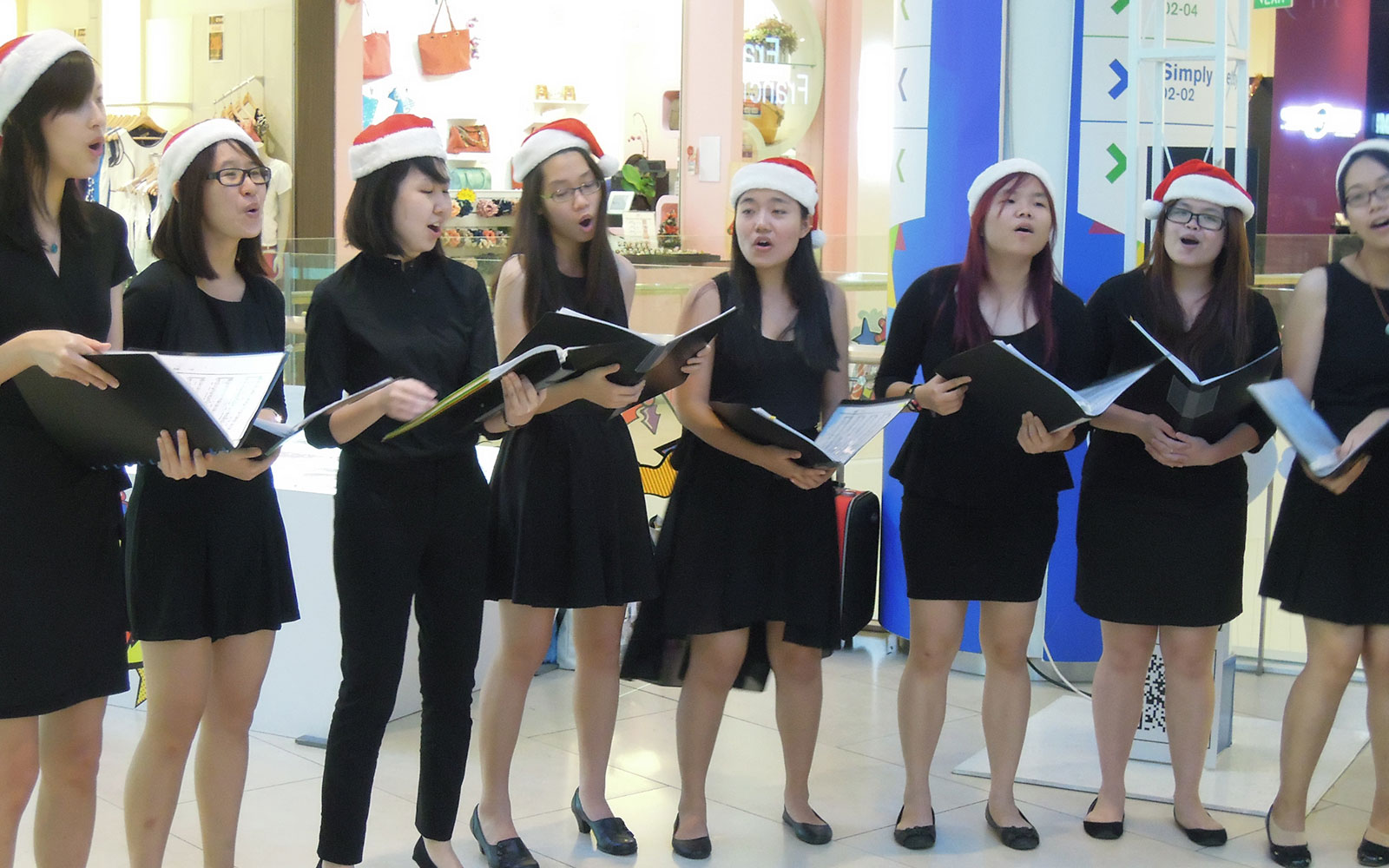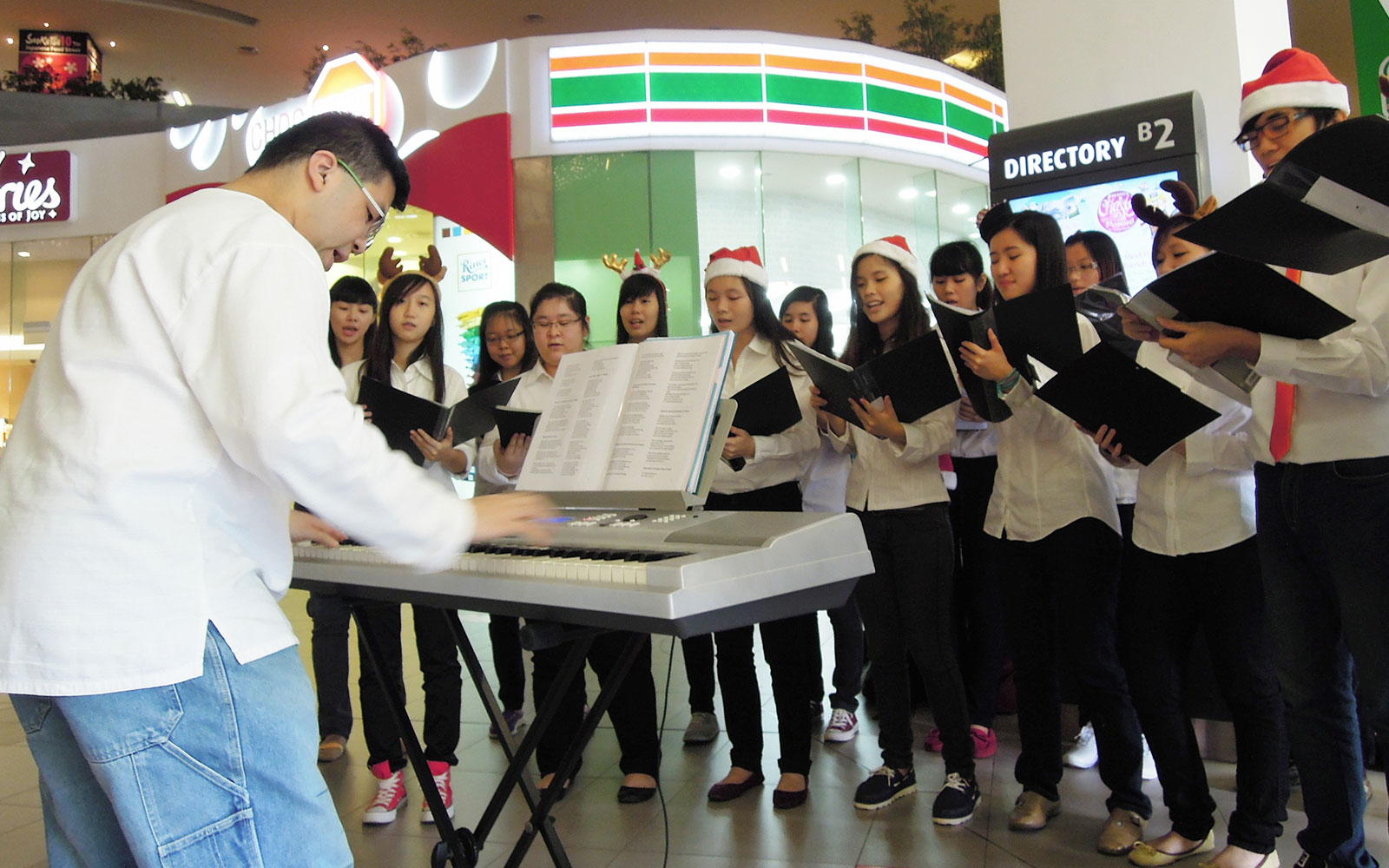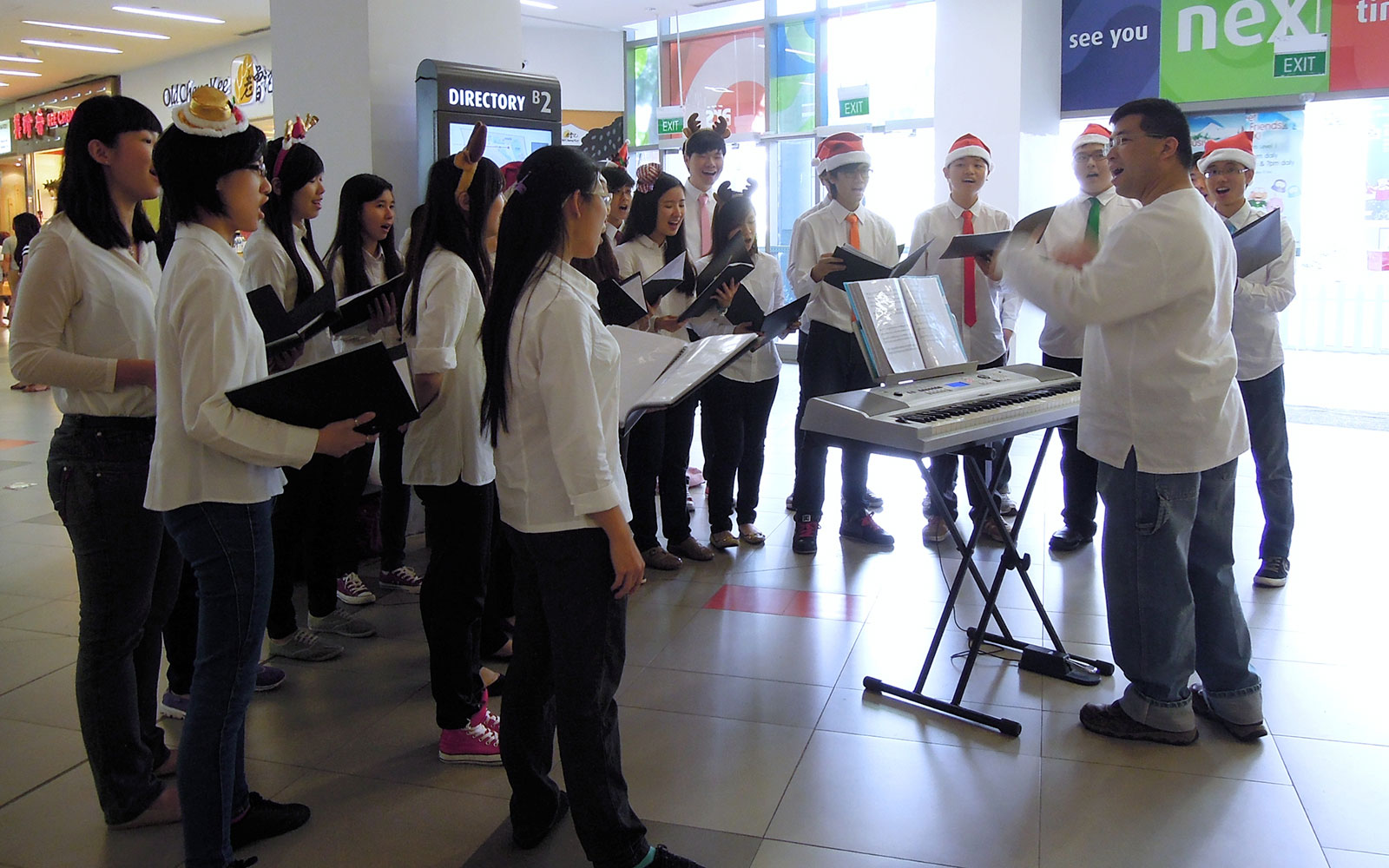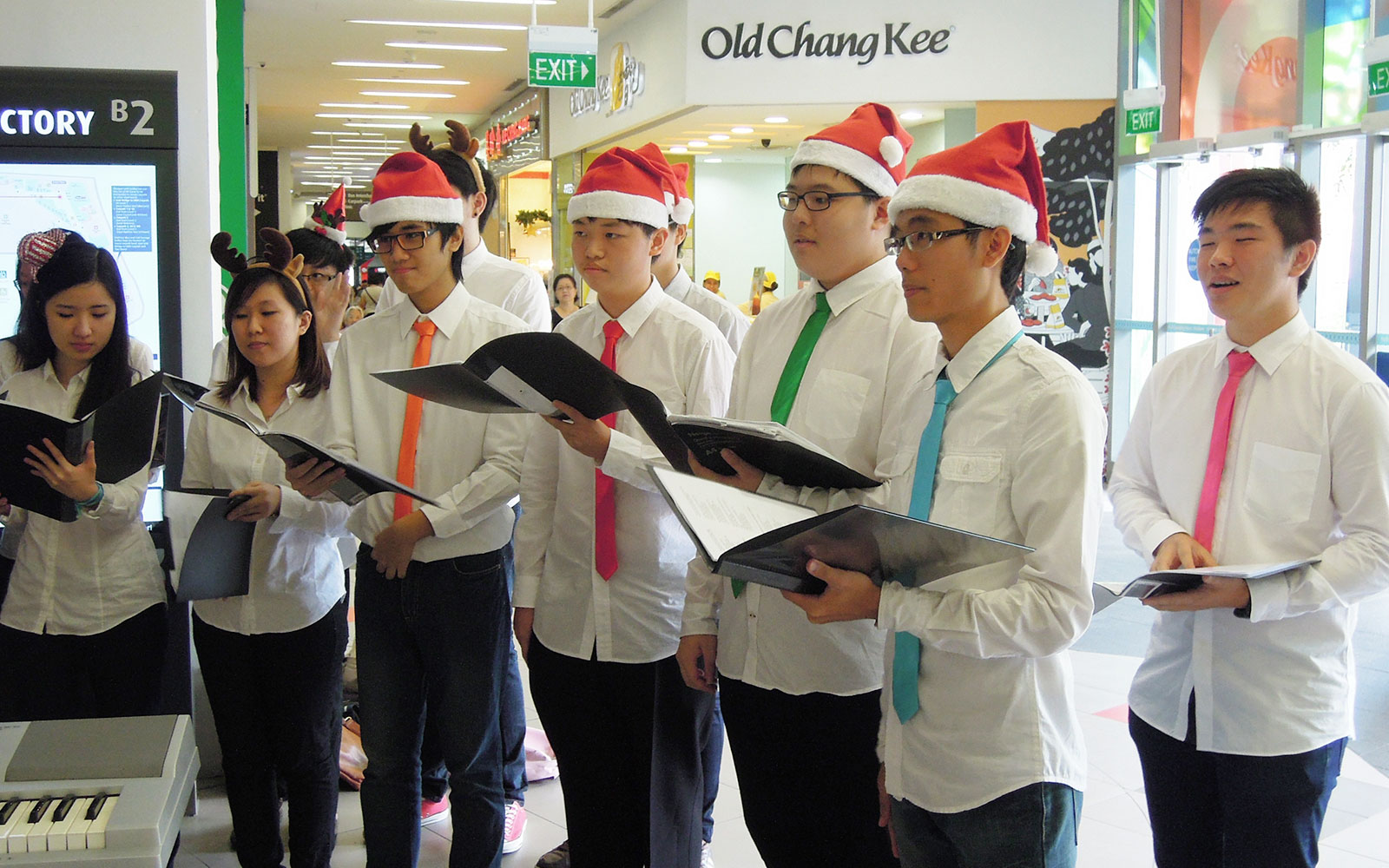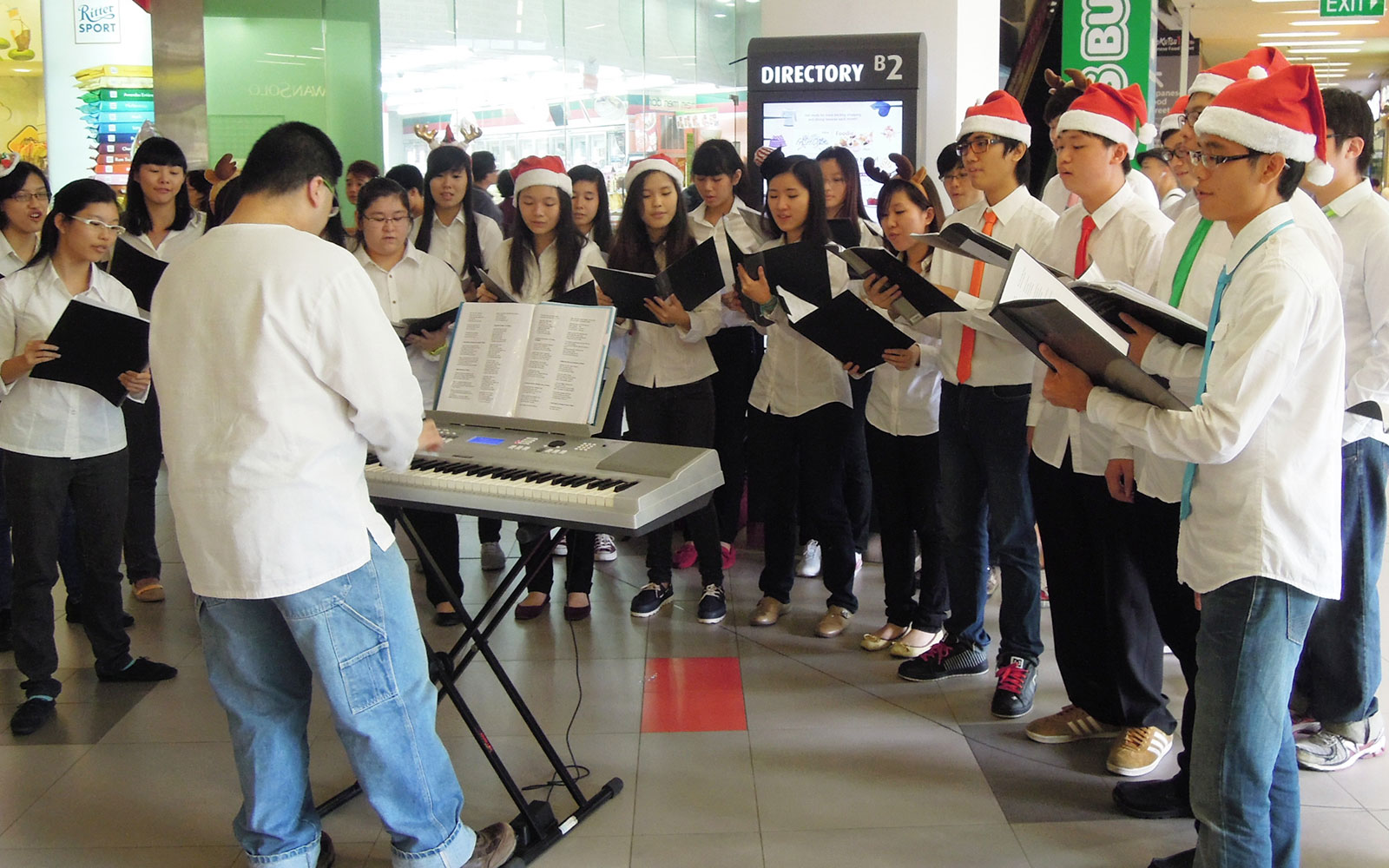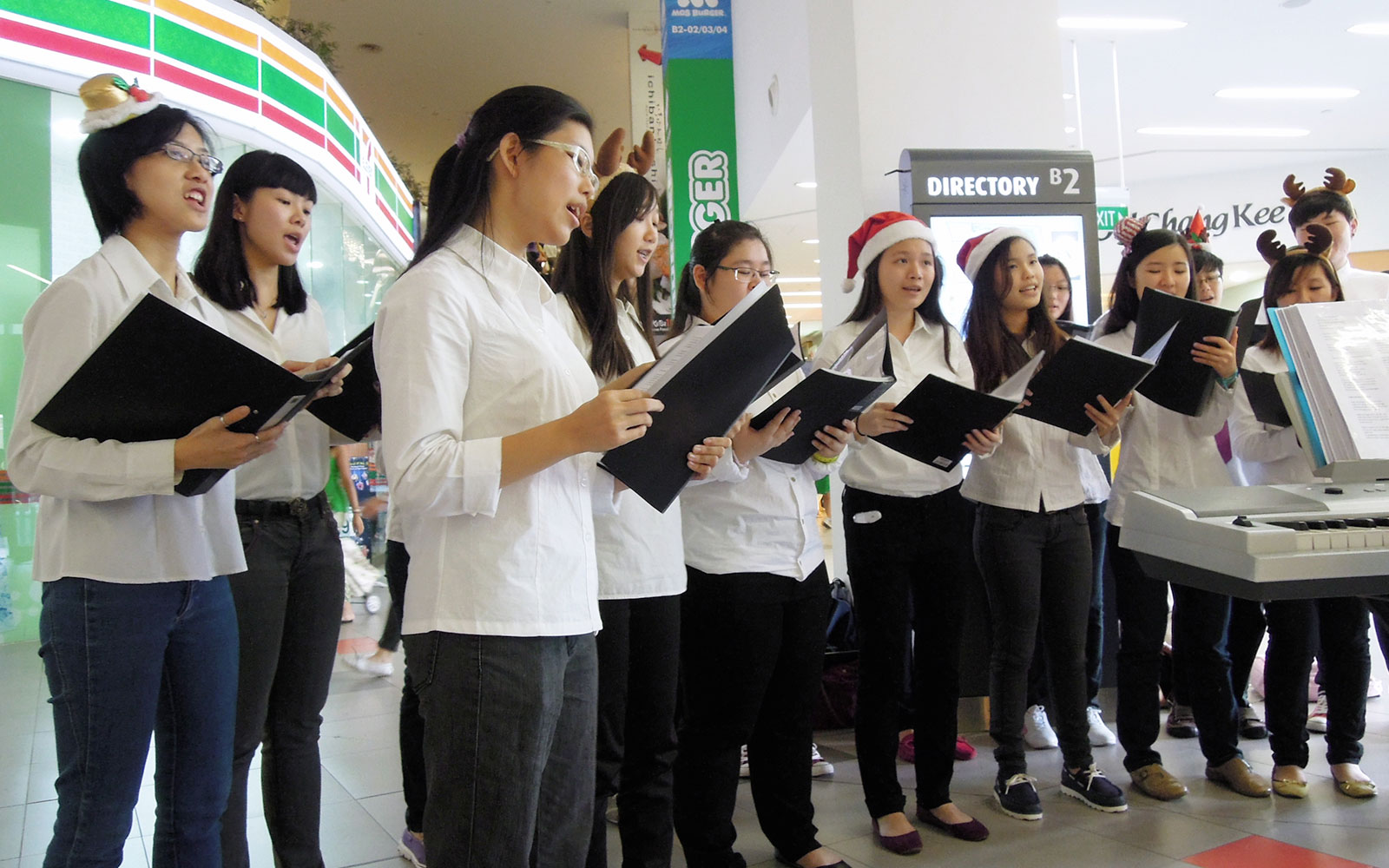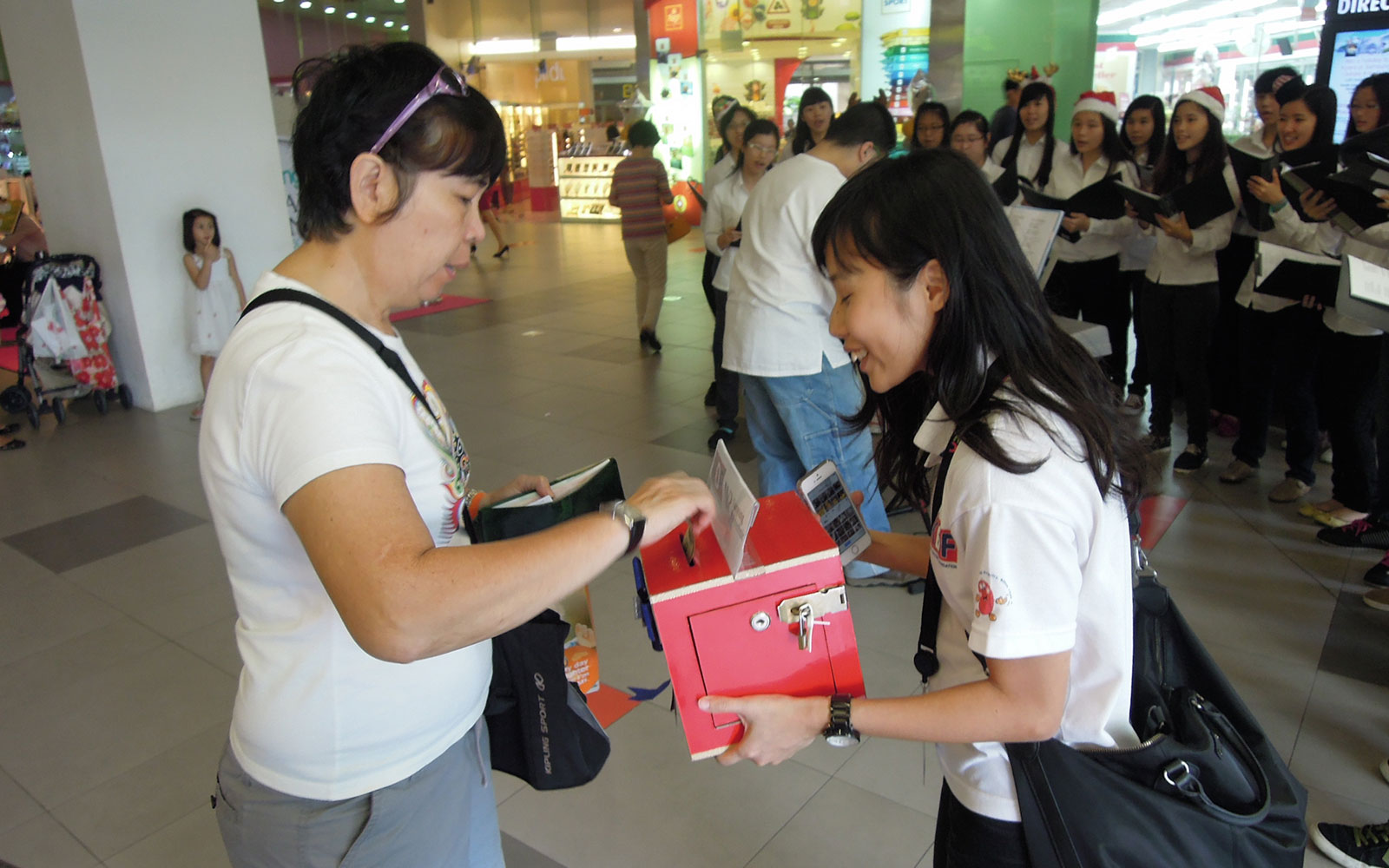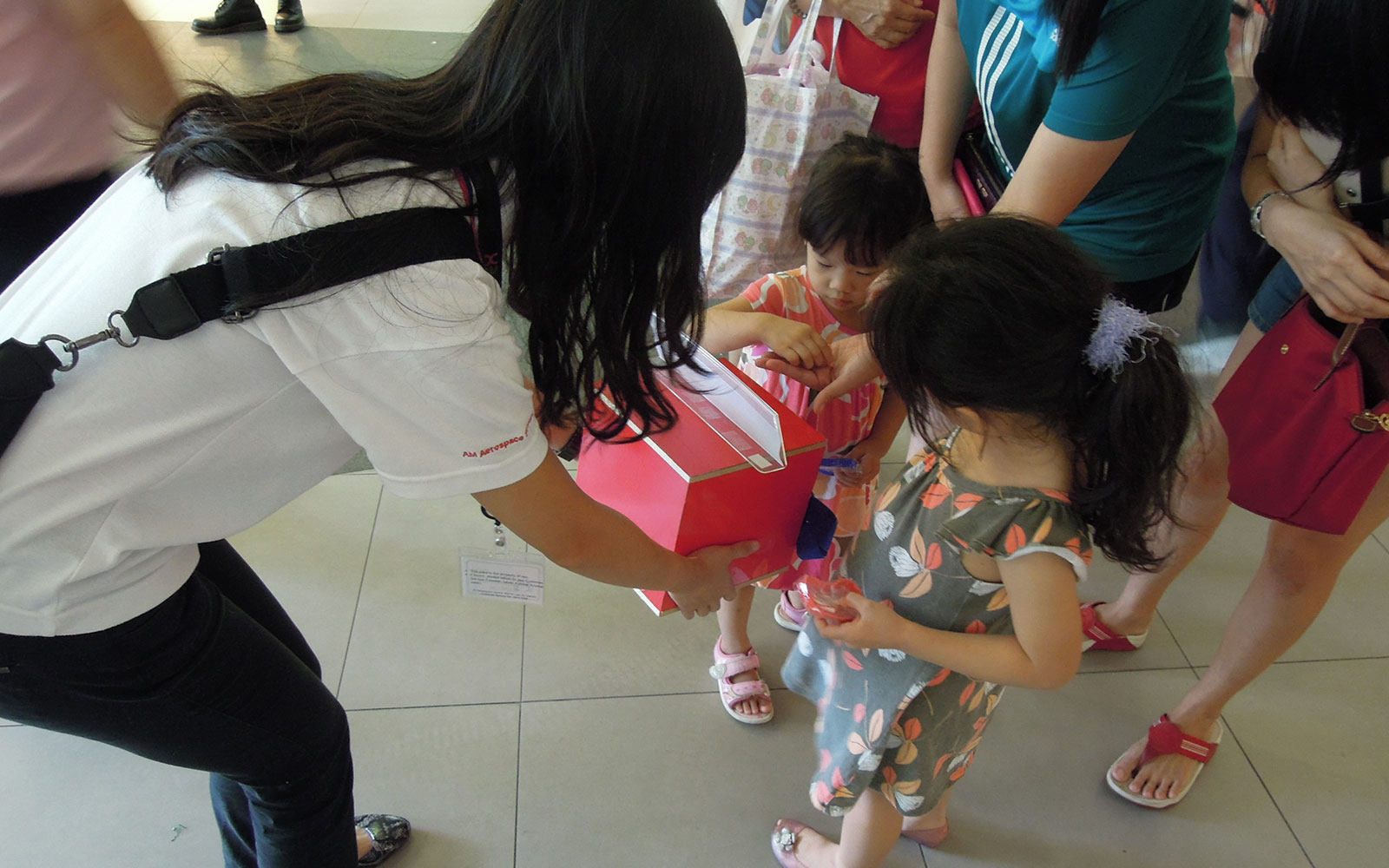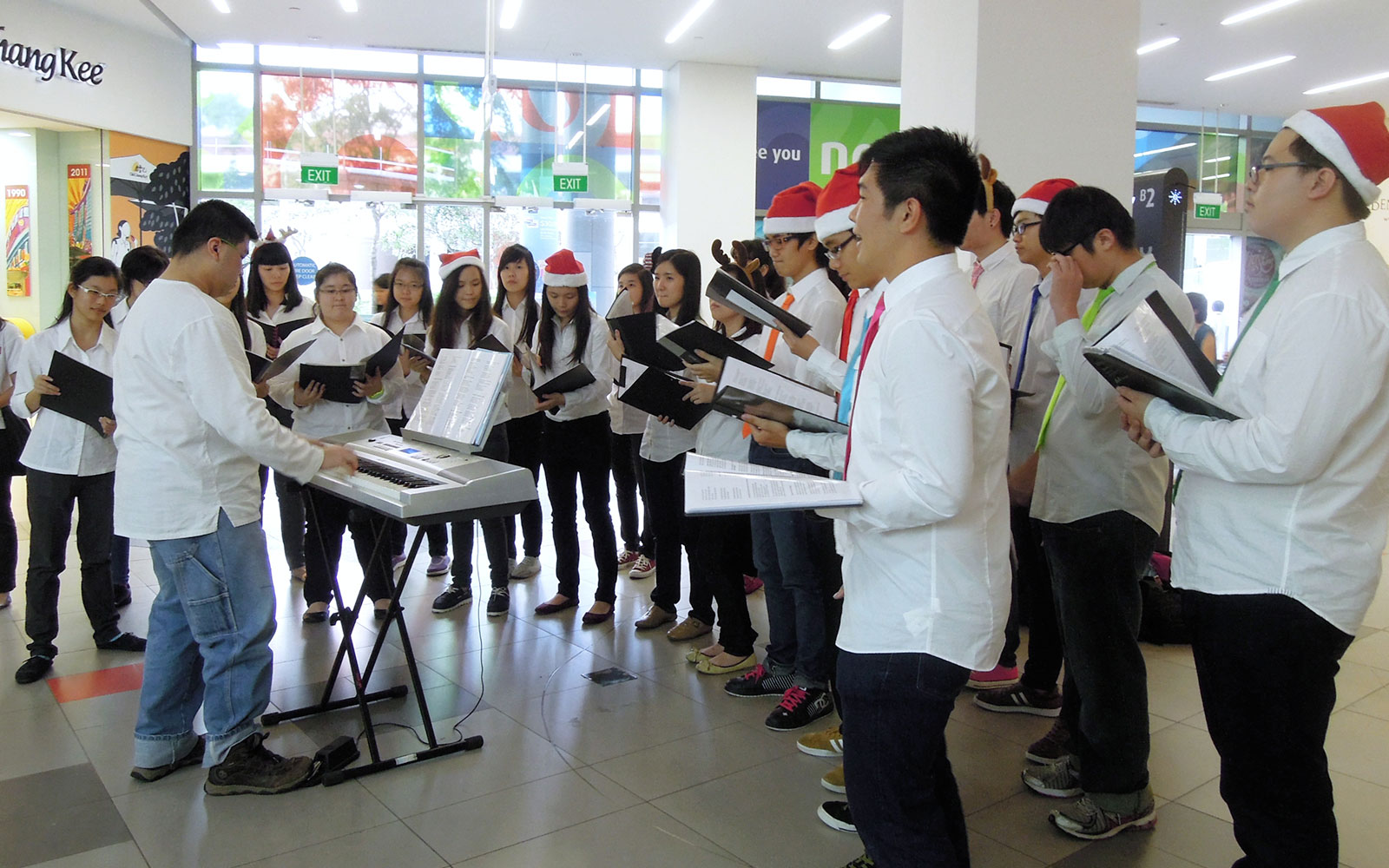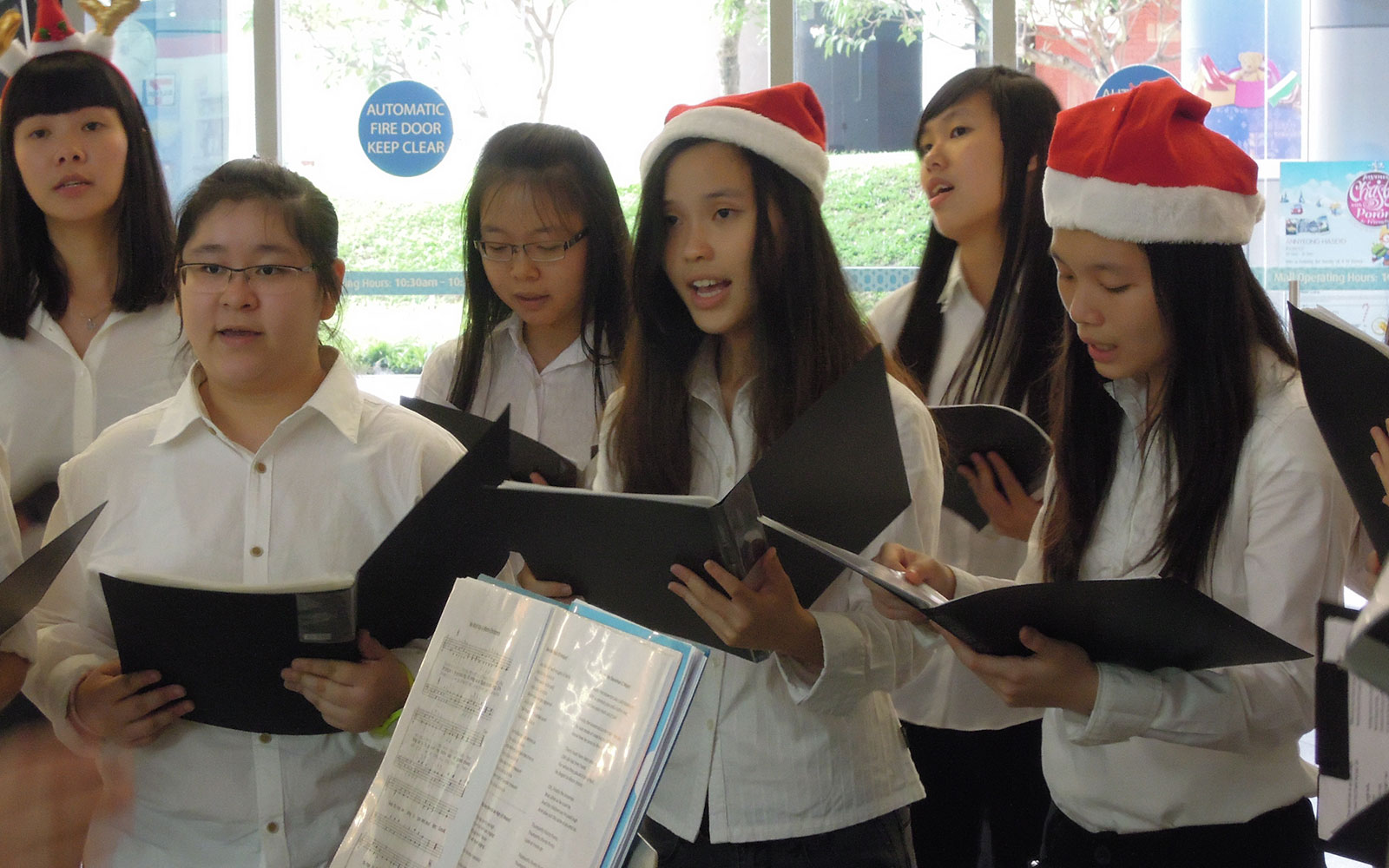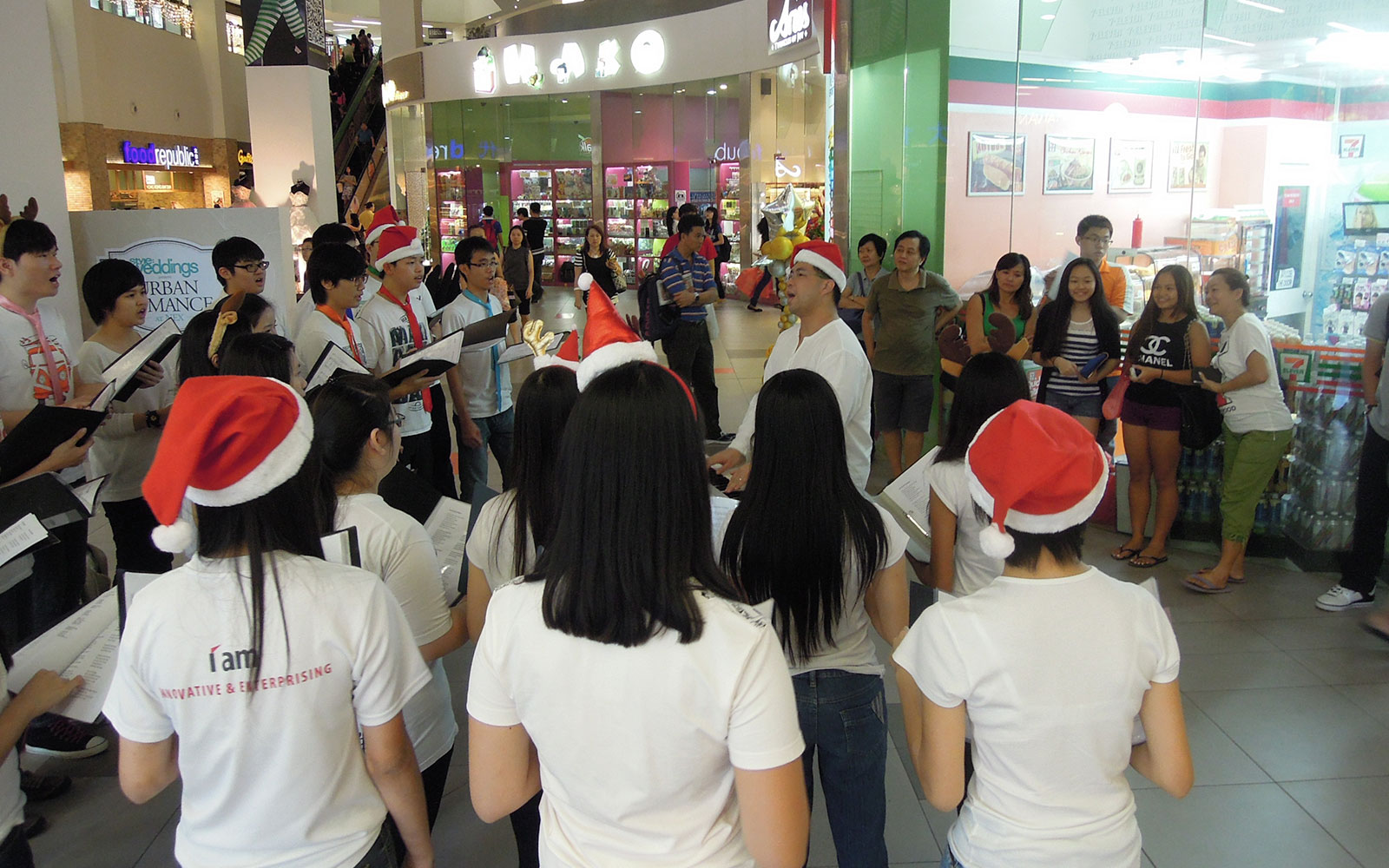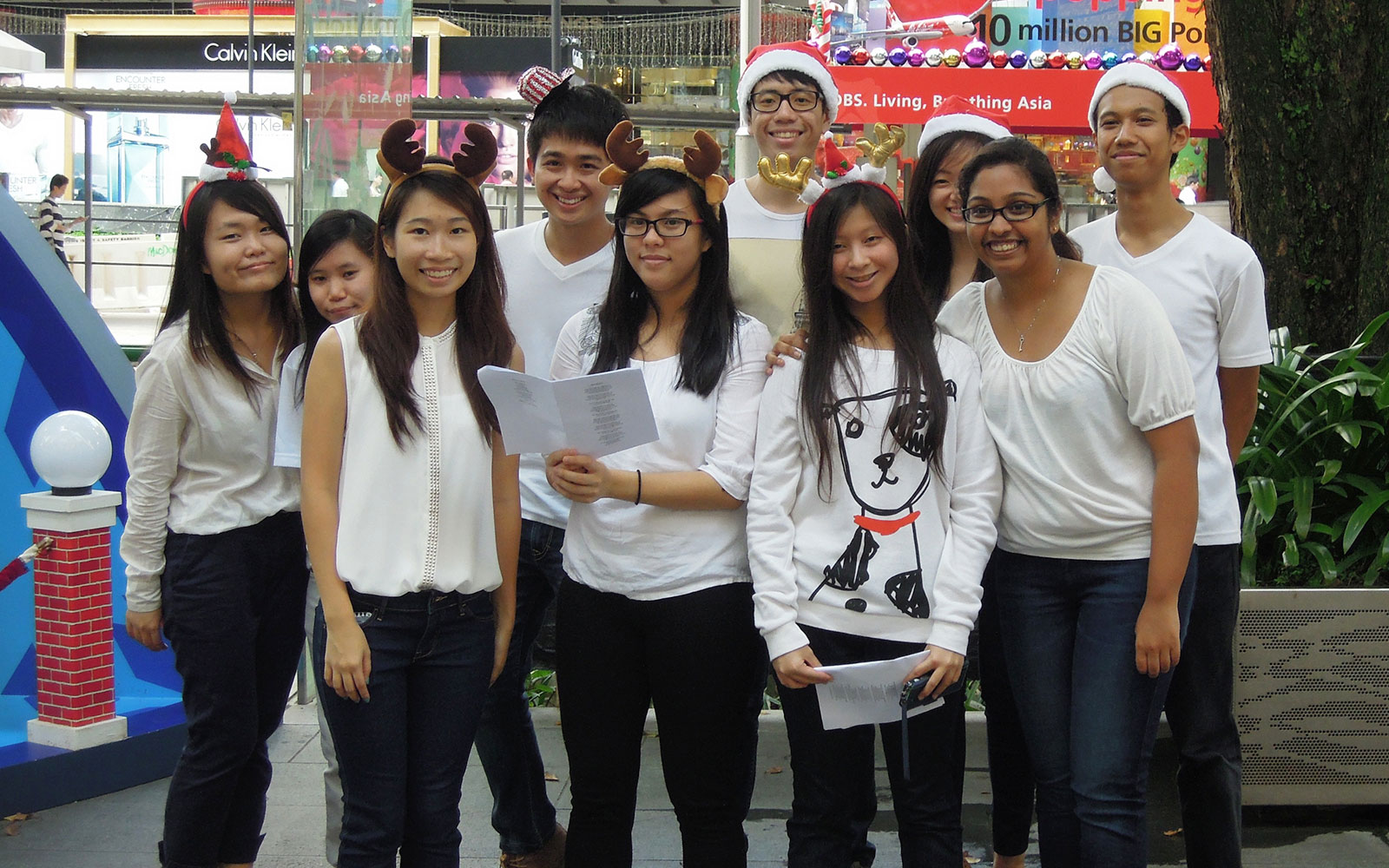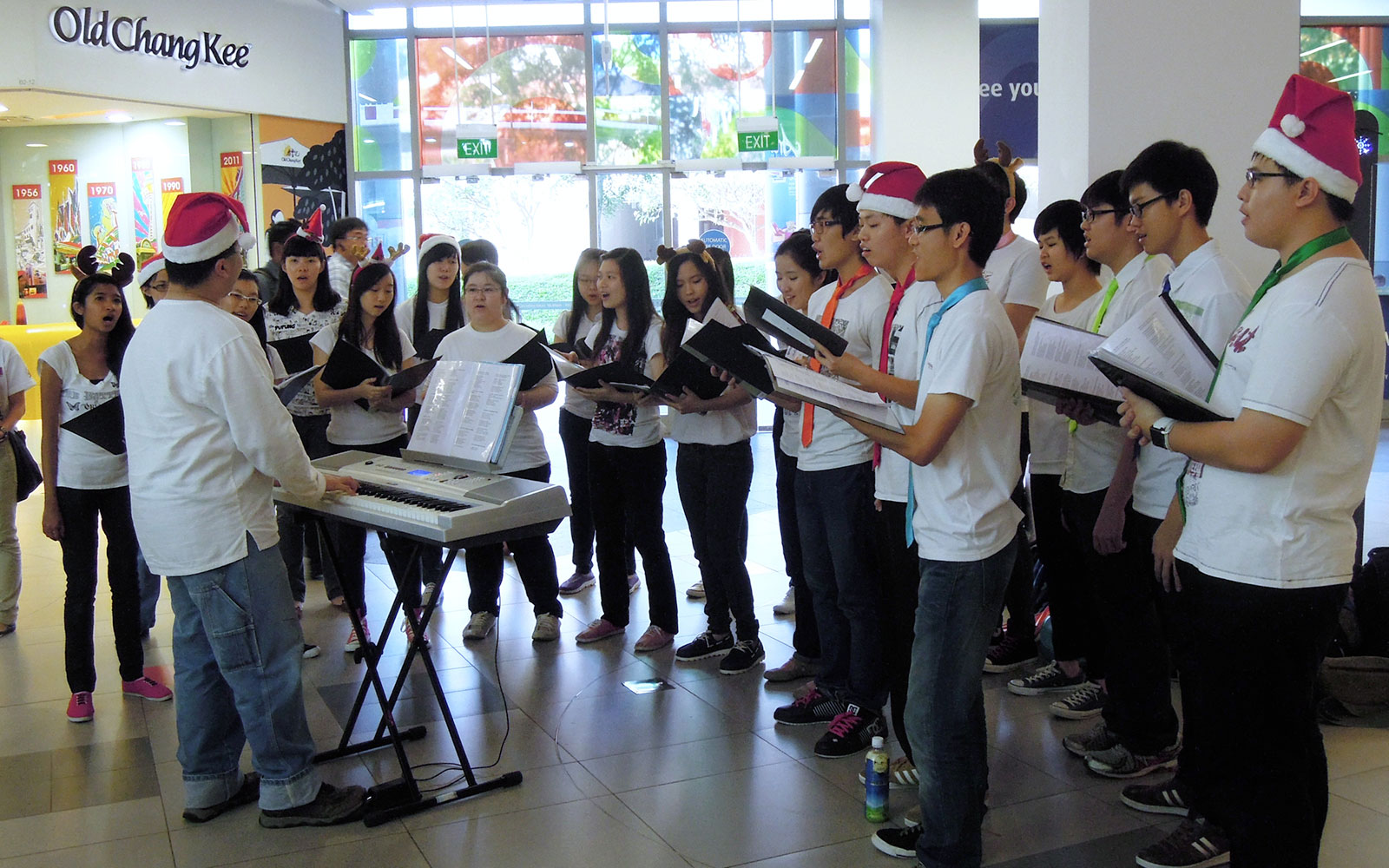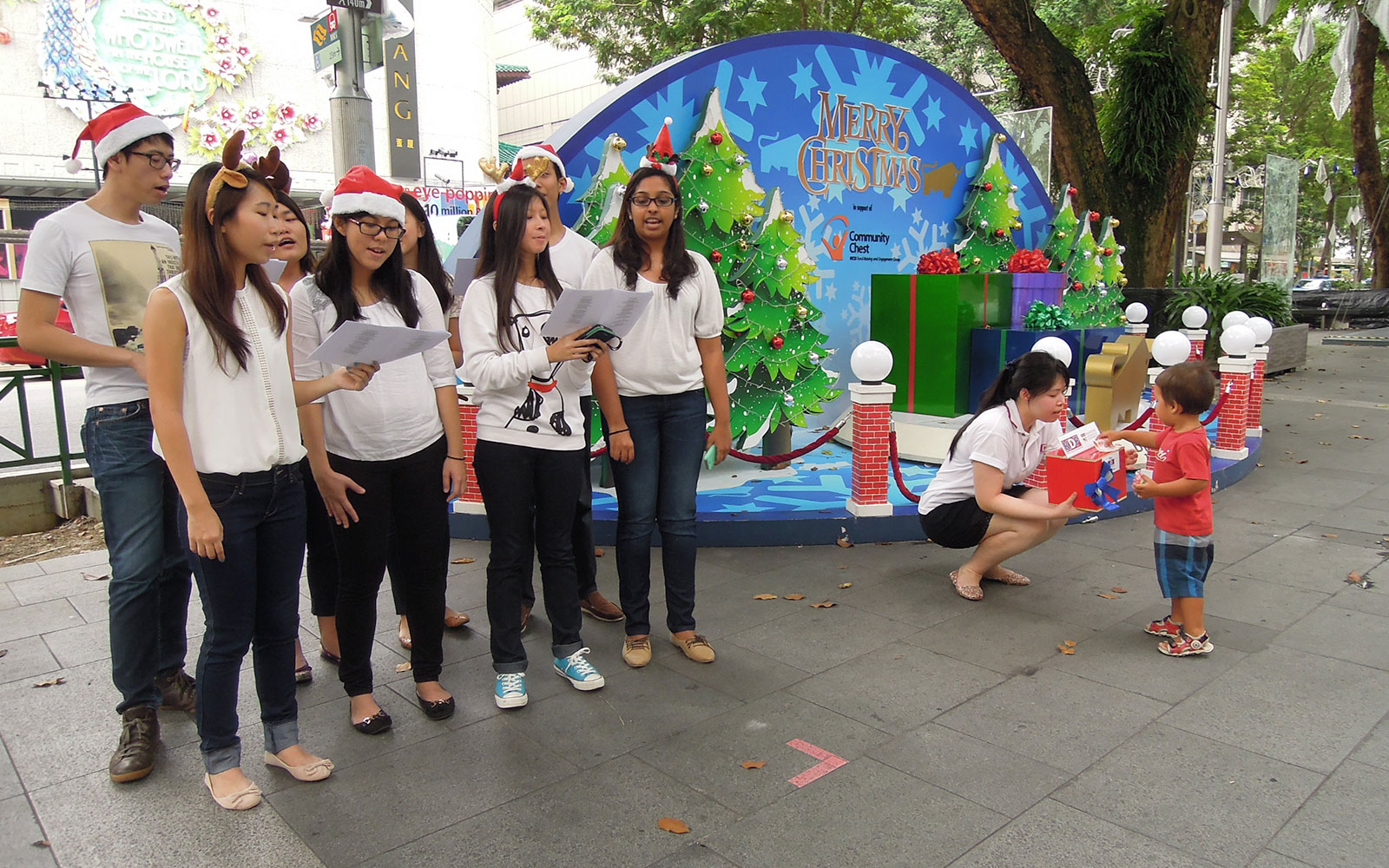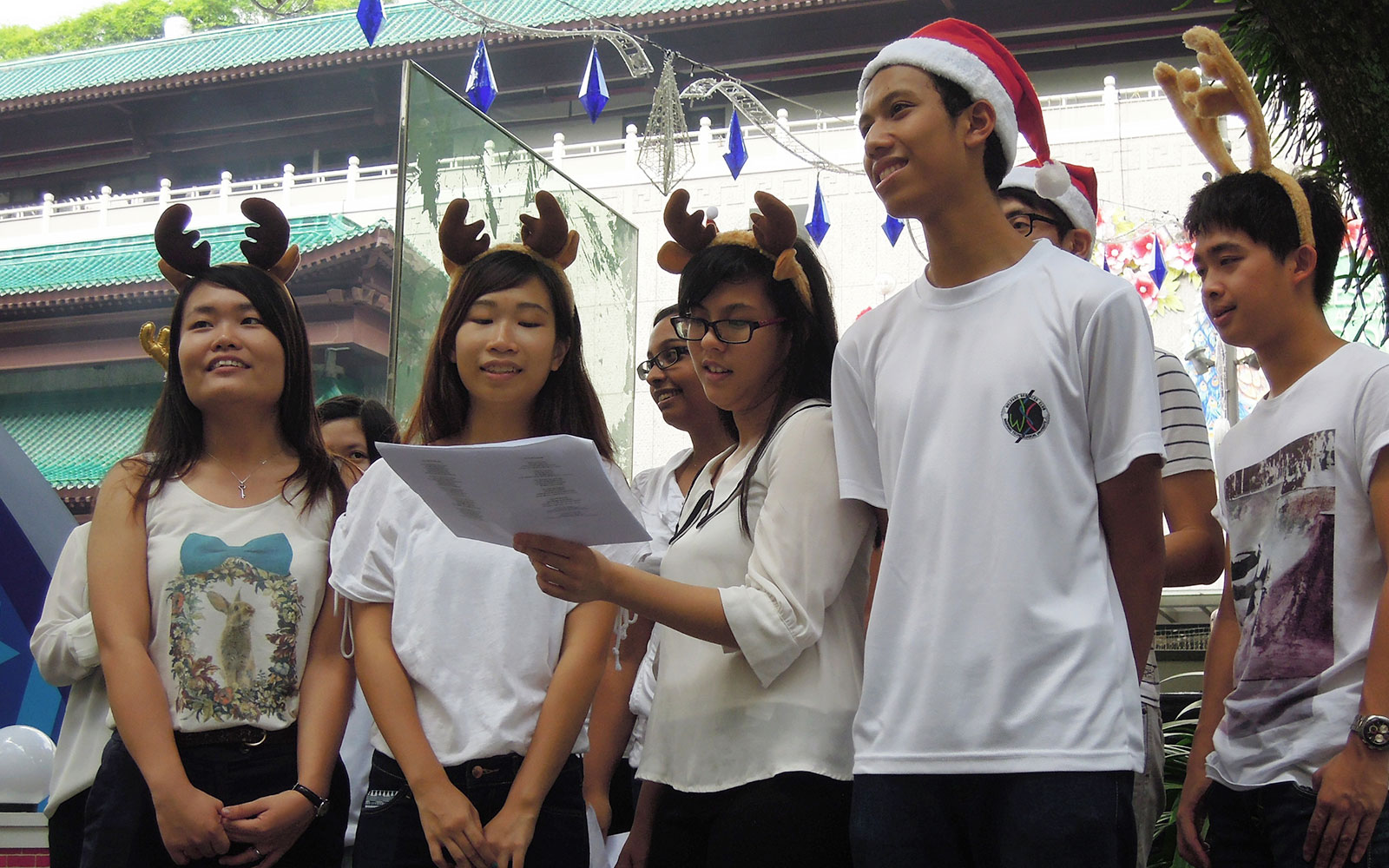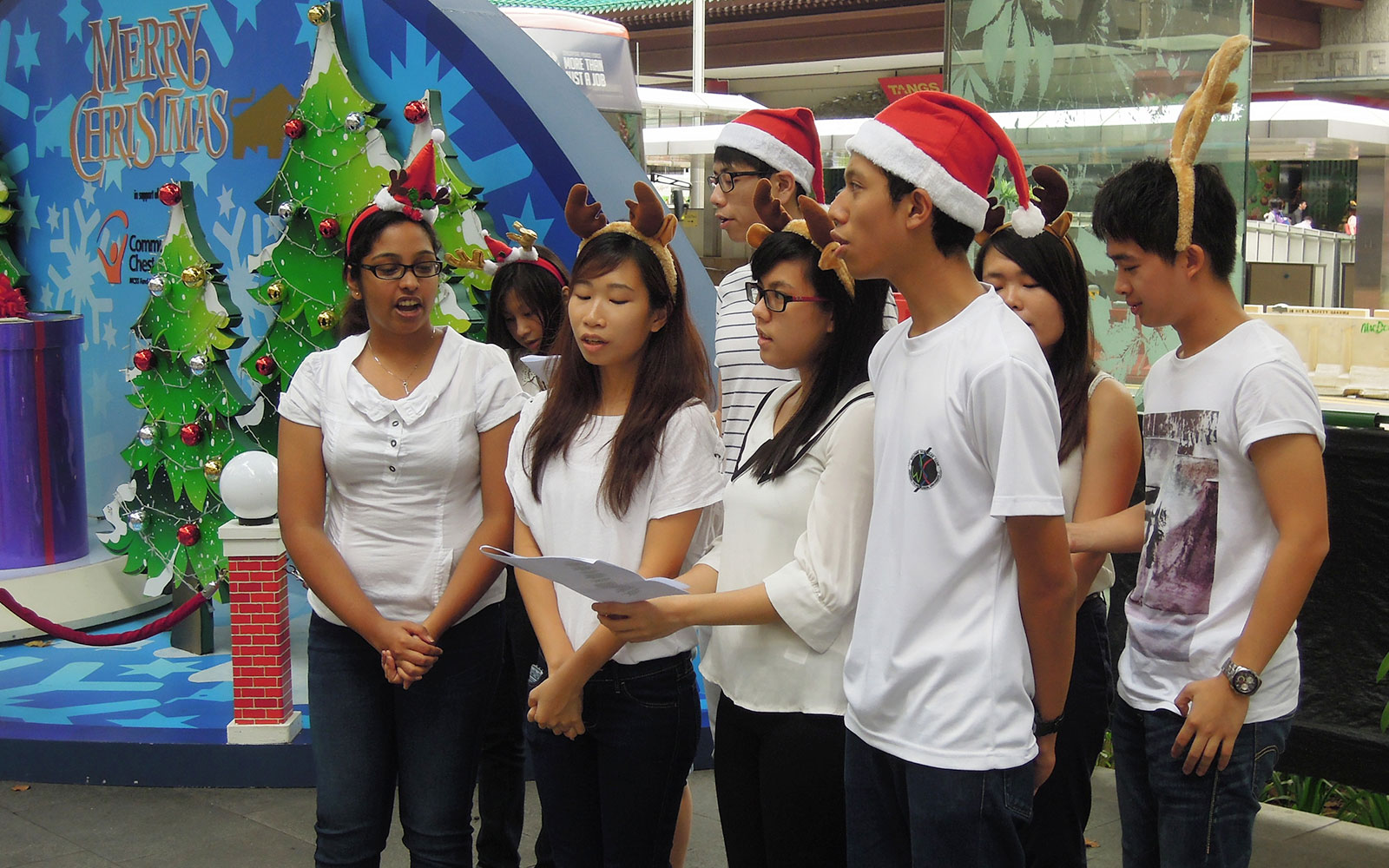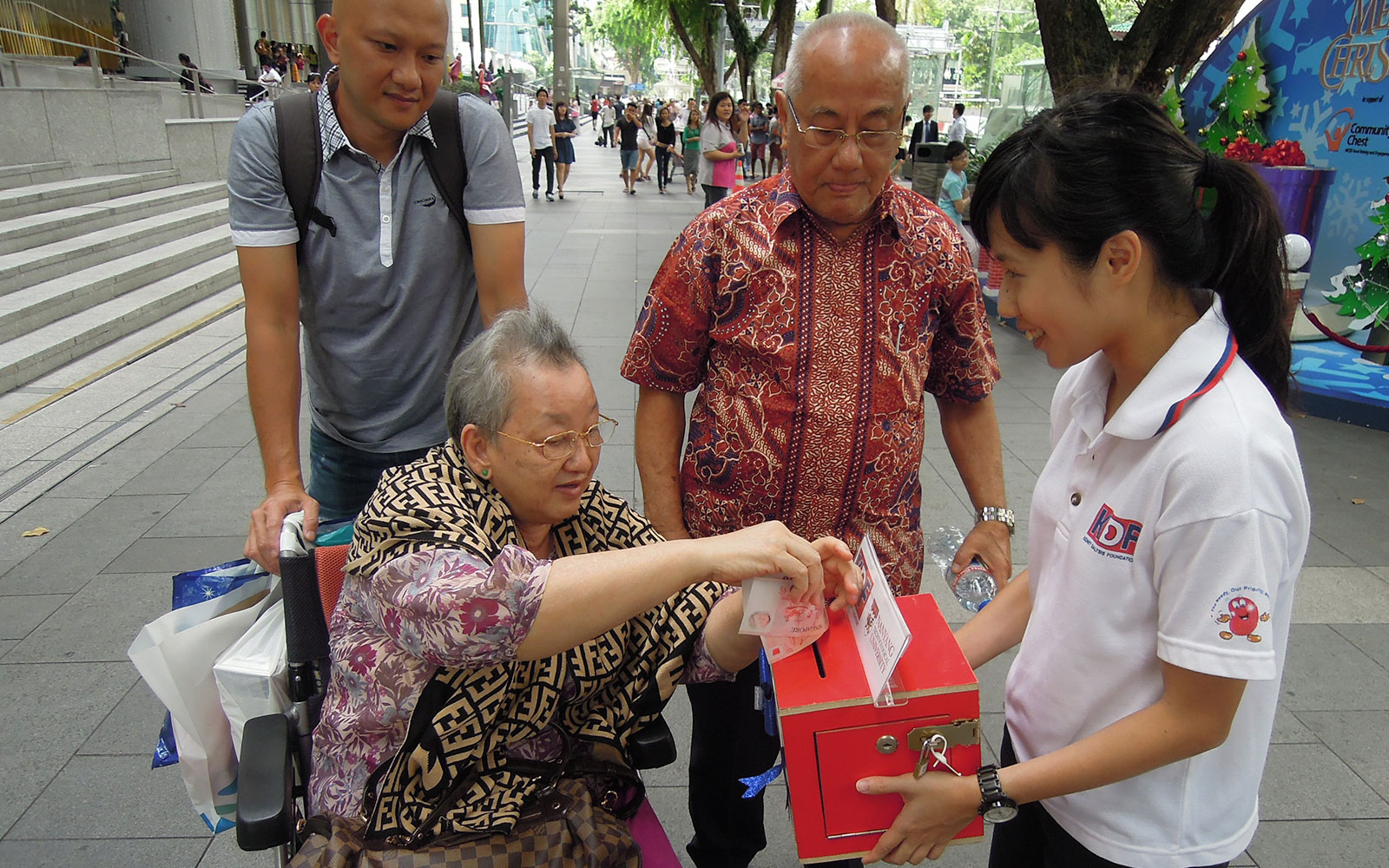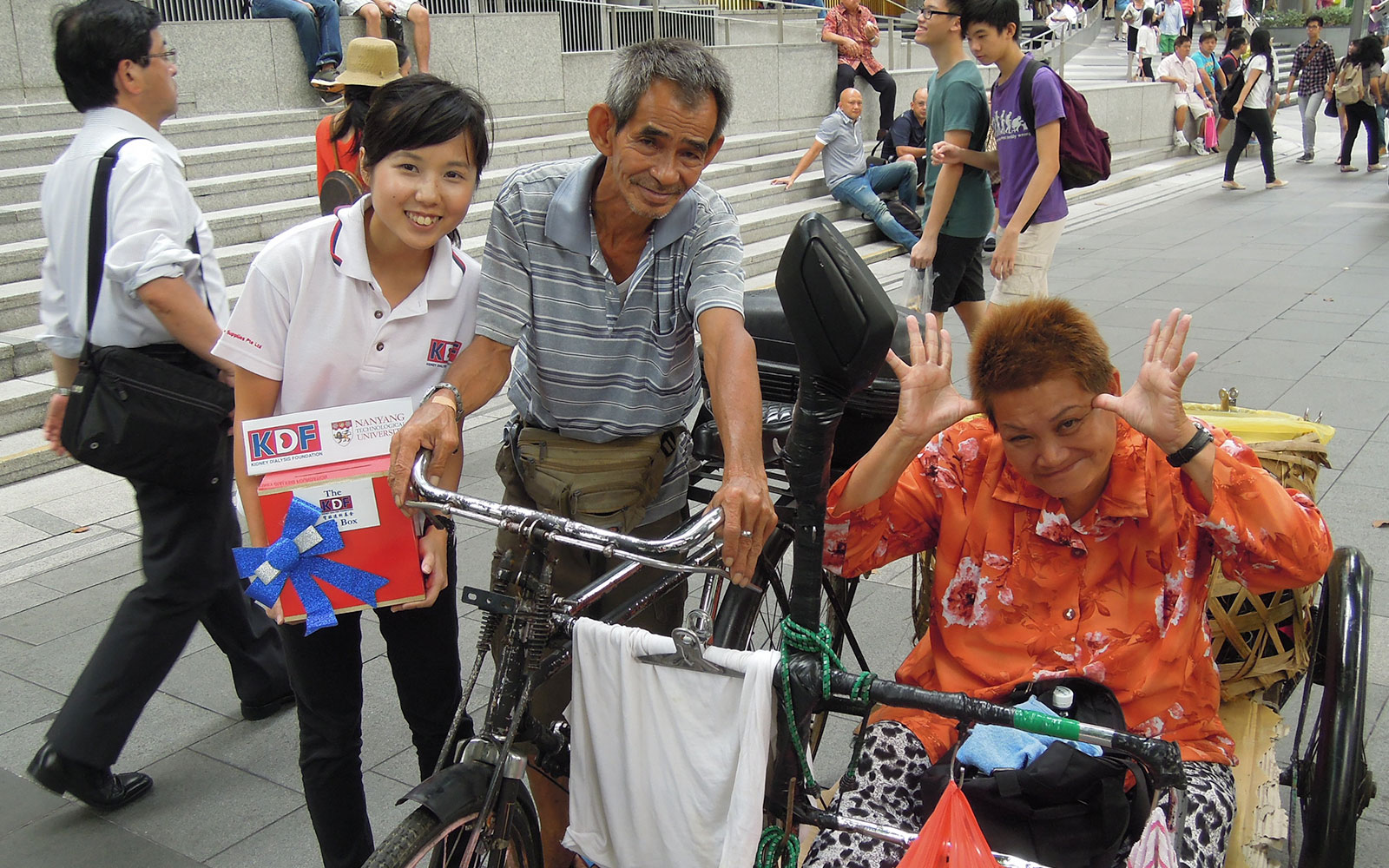 It is a common misconception that giving money is the only way to help others in need. To our young friends who are currently studying or just out of school, they may not necessarily have the means to contribute financially, nonetheless, there is something which is just as valuable which they can surely afford to give – time.
In December 2013, KDF launched a month-long 'Gift of Time' campaign, where we invited student volunteers to "give" their time to charity. We called for smile ambassadors to man our roving photo booth, and also for volunteers to lend us their voices for our charity carolling performances across the island.
Being the first Christmas fundraising event organised by KDF, the team behind it gave a lot of thought to what could be done. There was no better way to do so than to put up free carolling performances to share the festive cheer through song.
During the carolling performances, it was most heartening to see people coming forward to ask us why we were doing this, and simply just sharing some nice memories of the season with us. In the true spirit of giving, passers-by and the audience also generously contributed to our brightly decorated donation box.
KDF is especially grateful towards the support rendered to us by our volunteers and venue partners – JCube and Nex, for providing us with the wonderful venues to conduct our carolling performances.