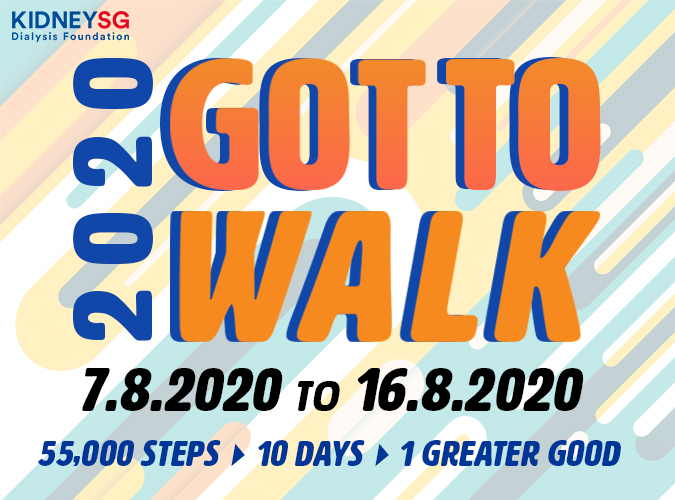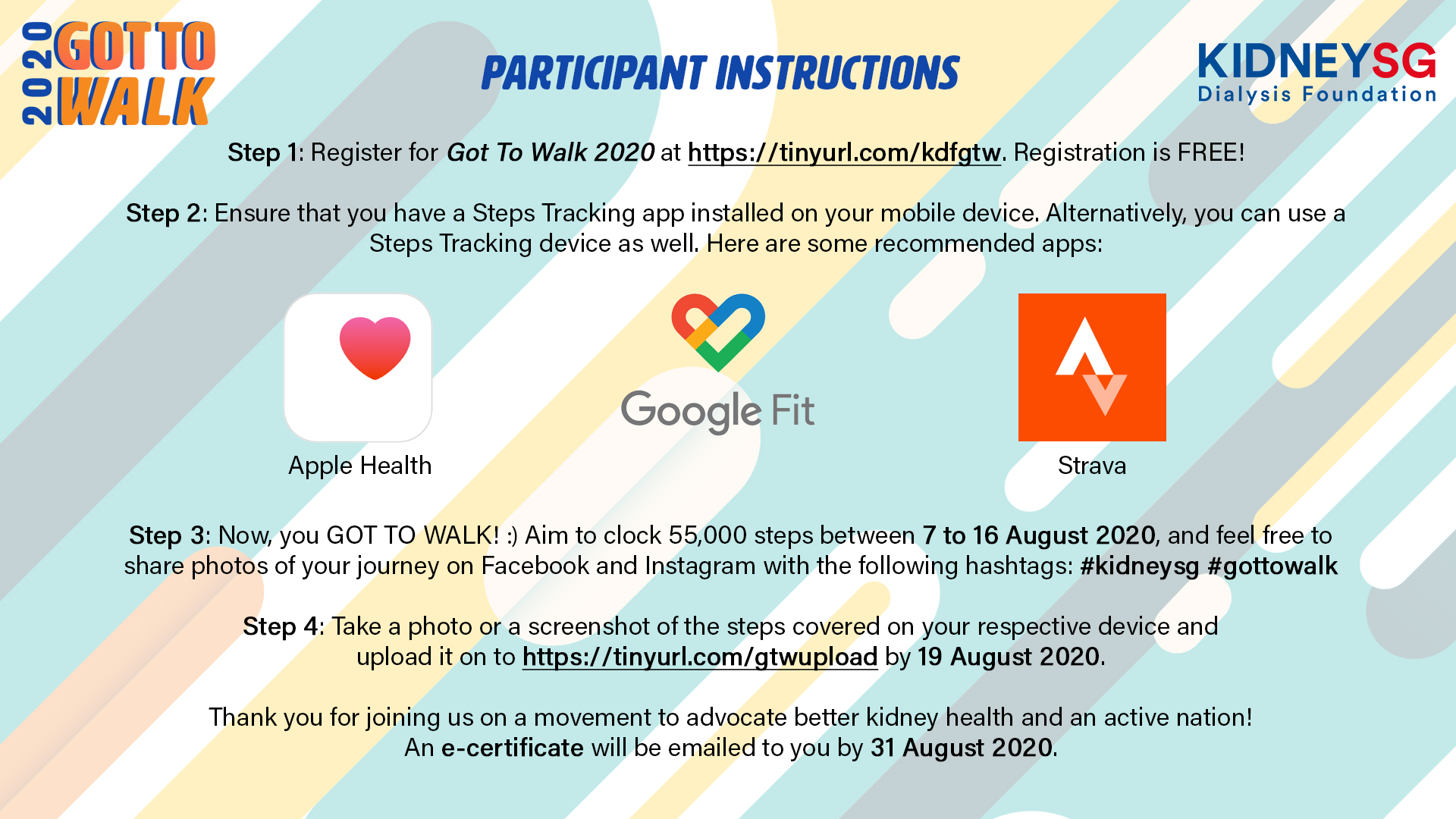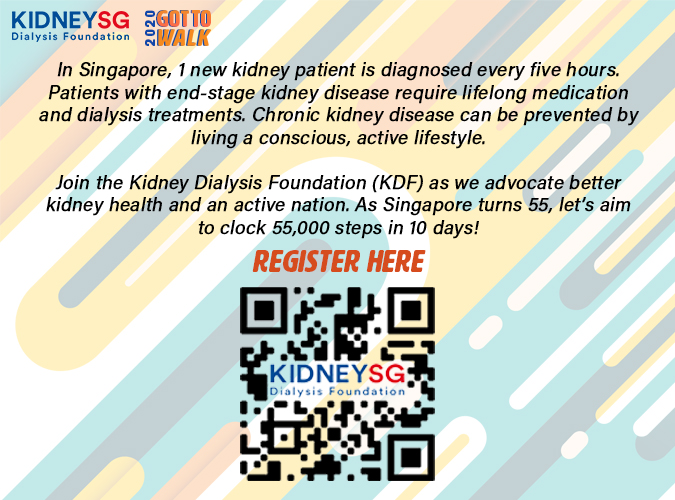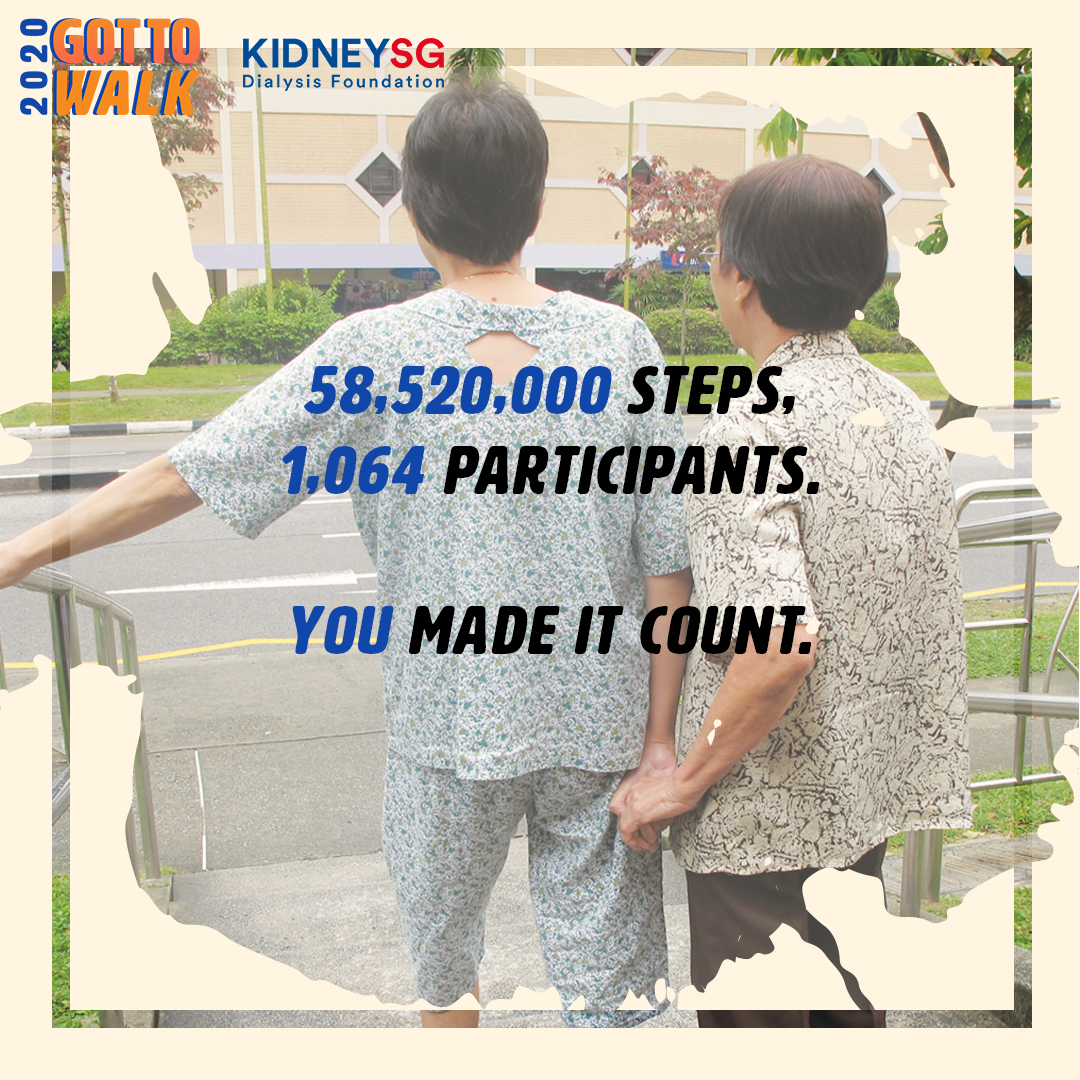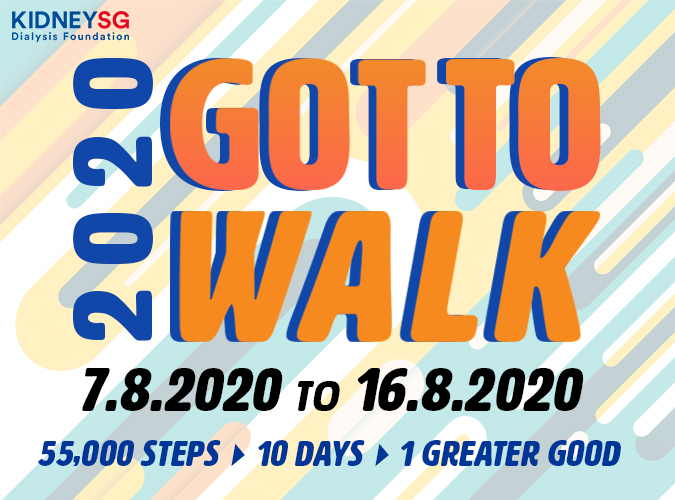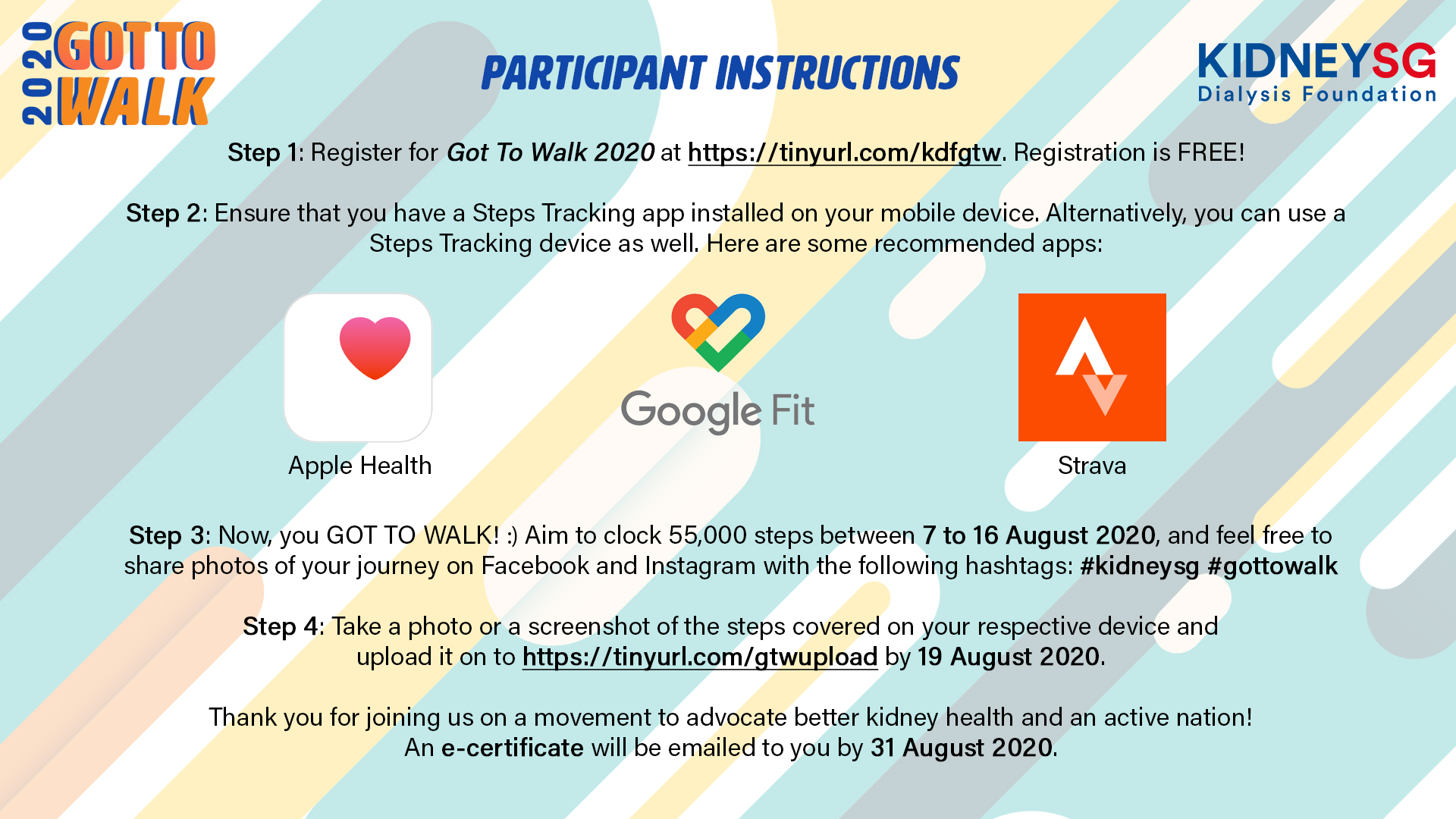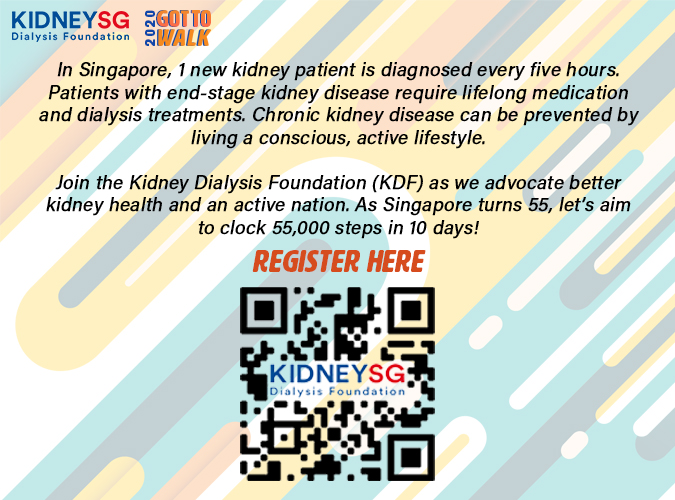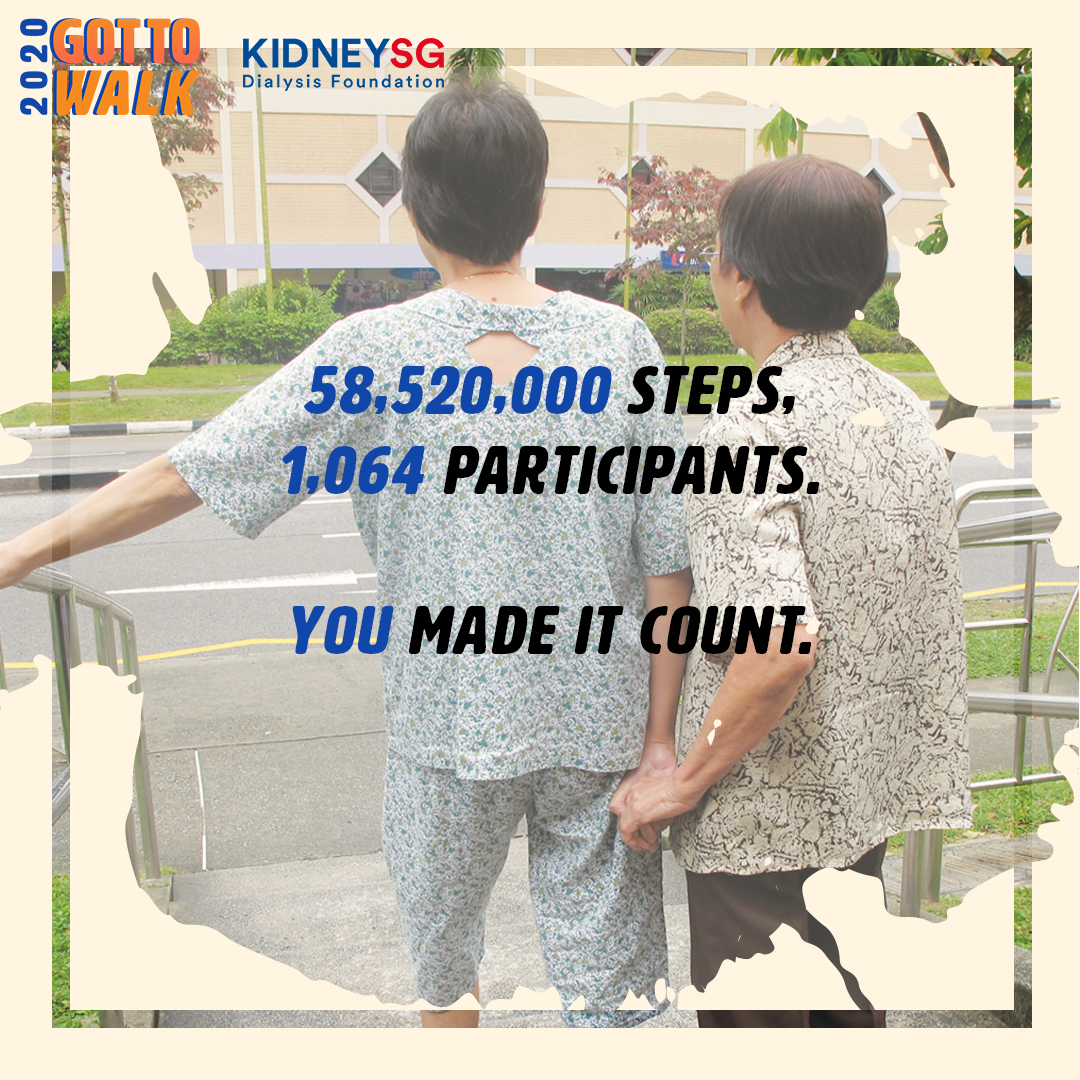 As Singapore turns 55, let's aim to clock 55,000 steps in 10 days!

In Singapore, 1 new kidney patient is diagnosed every five hours. Patients with end-stage kidney disease require lifelong medication and dialysis treatments. Chronic kidney disease can be prevented by living a conscious, active lifestyle. 'Got To Walk' was conceptualised with the aim of creating awareness for the importance of kidney health, and to raise funds to sustain KDF's efforts to provide subsidised dialysis for the poor.
All registered participants are encouraged to complete 55,000 steps over a span of 10 days, from 7 to 16 August 2020. They can track their progress with their preferred health tracking app (e.g., Strava, Apple Health, Google Health), and upload their proof of distance. A digital Certificate of Achievement will be emailed to all participants.
Join the Kidney Dialysis Foundation (KDF) to advocate better kidney health and an active nation! Register today!