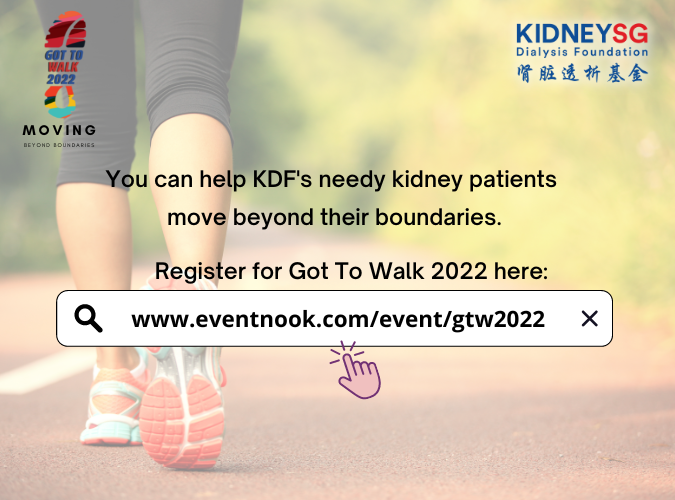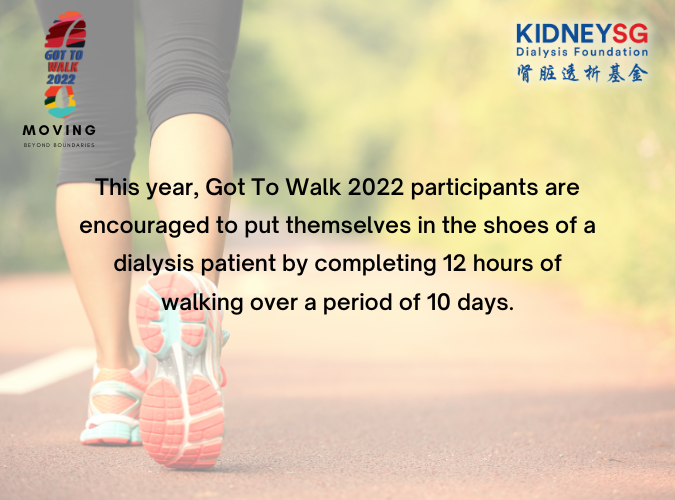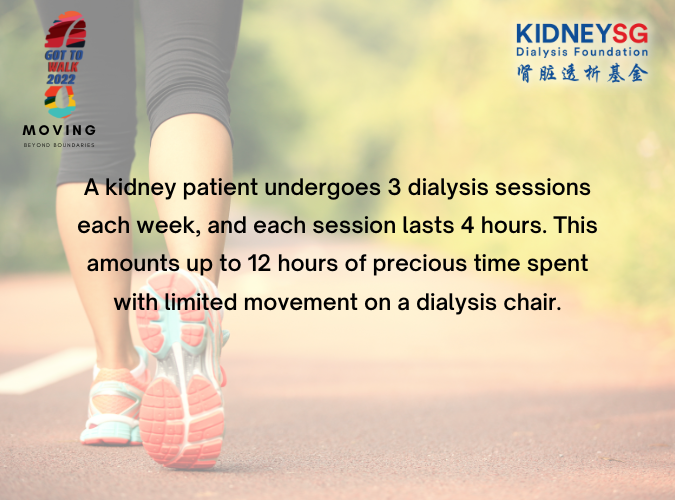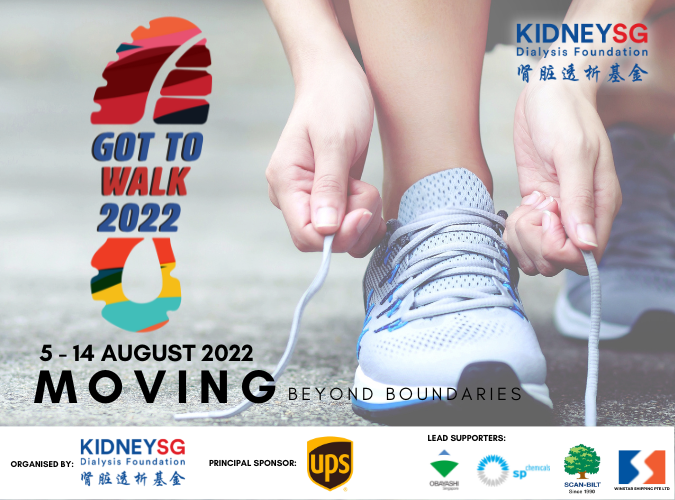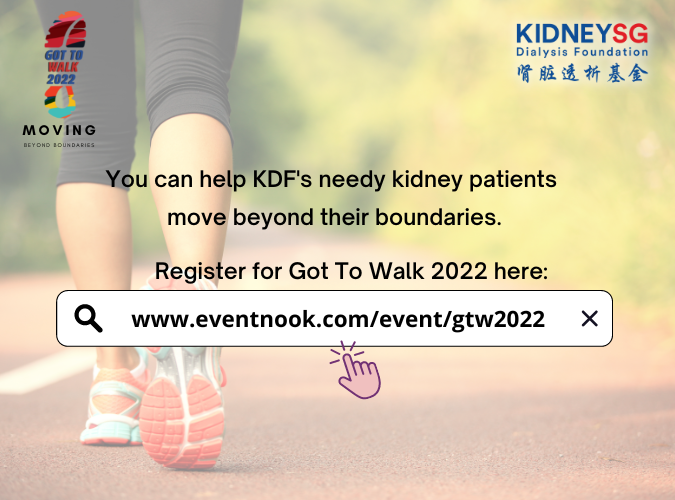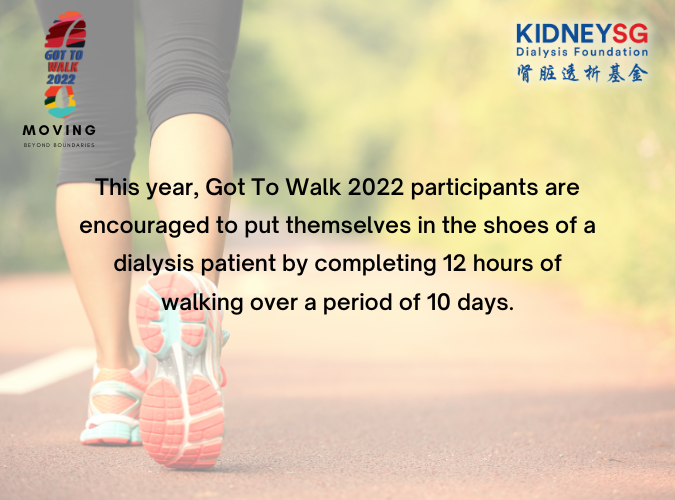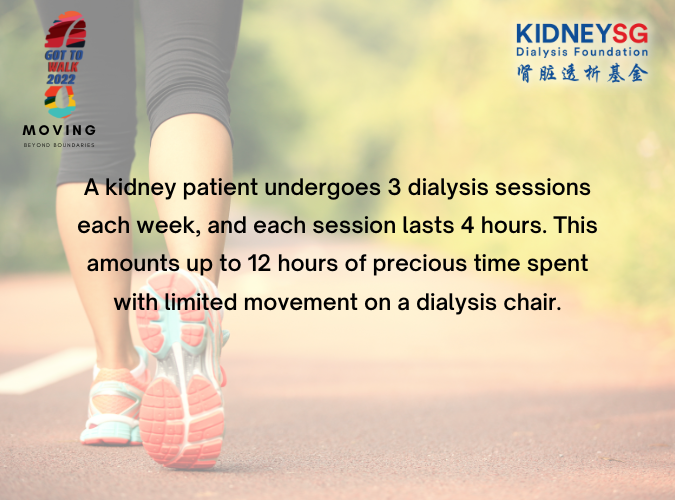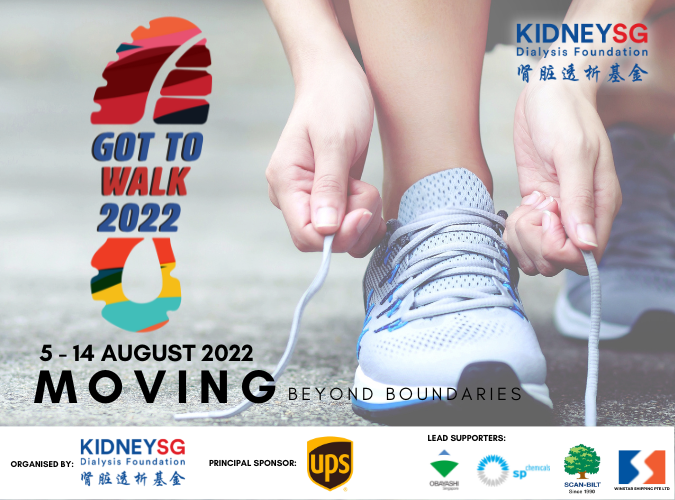 A kidney patient undergoes 3 dialysis sessions each week, and each session lasts 4 hours. This amounts up to 12 hours of precious time spent with limited movement on a dialysis chair, which is physically and mentally challenging for a kidney patient.

This year, participants from all walks of life are encouraged to put themselves in the shoes of a dialysis patient by completing 12 hours of walking over a period of 10 days, from 5 August 2022 to 14 August 2022. The walkathon fundraiser was a success, raising more than $250,000 for KDF's kidney patients.
To make an outright donation to support the event, you may also choose to make an online donation on our GivingSG campaign here.
All funds raised during the event will go into providing subsidised dialysis treatments, medication, and other complementary services for our underprivileged kidney patients.
For donations via cheque, please issue the cheque to 'KDF' and mail it to our main office address,
Kidney Dialysis Foundation
333 Kreta Ayer Road, #03-33
Singapore 080333
You can also make a donation via Paynow to KDF's UEN: 199600830ZK33