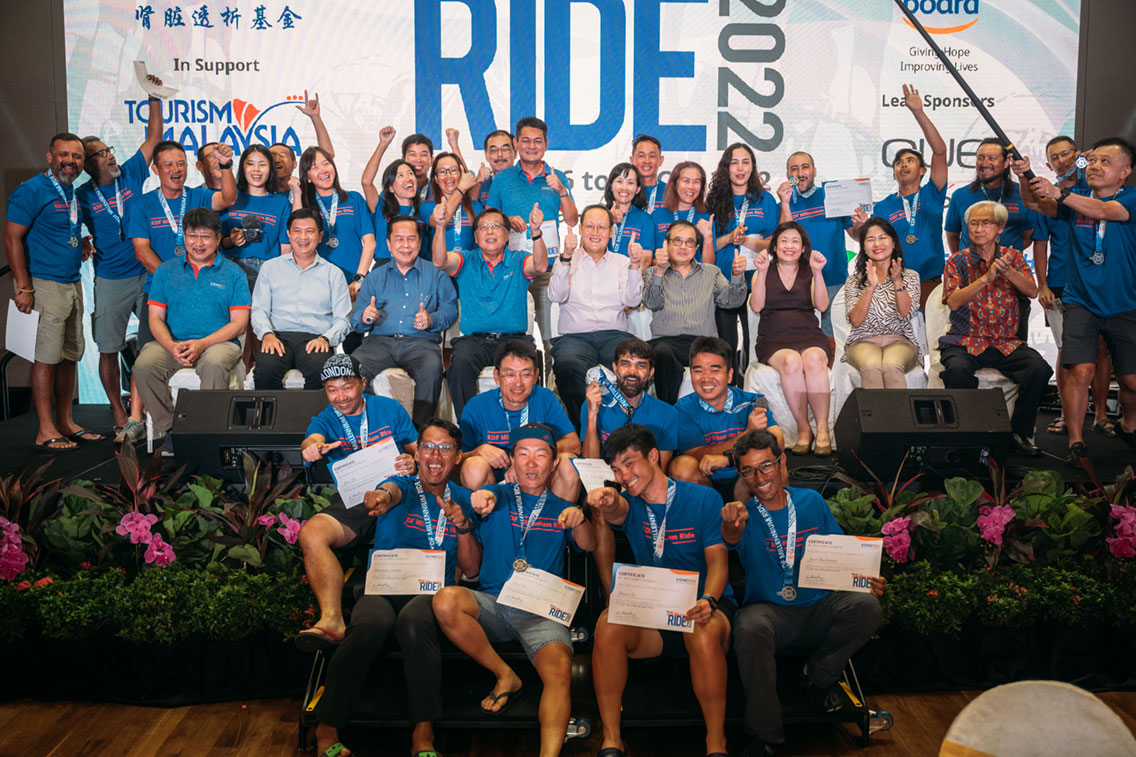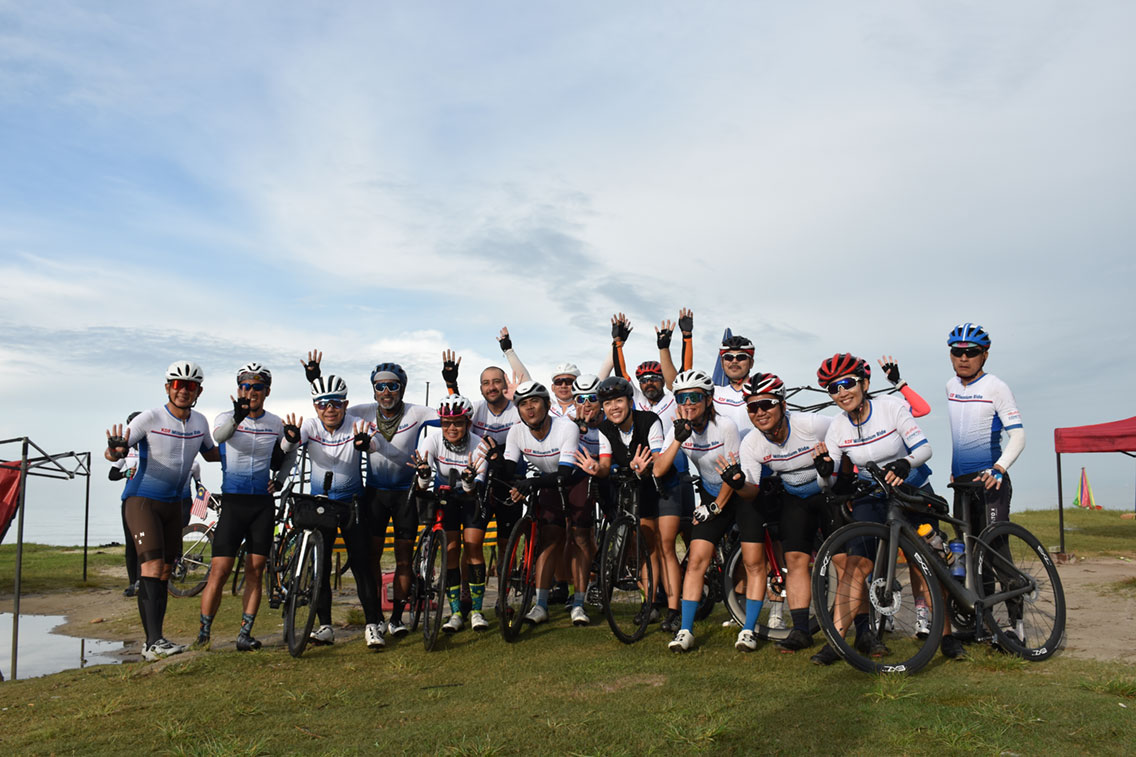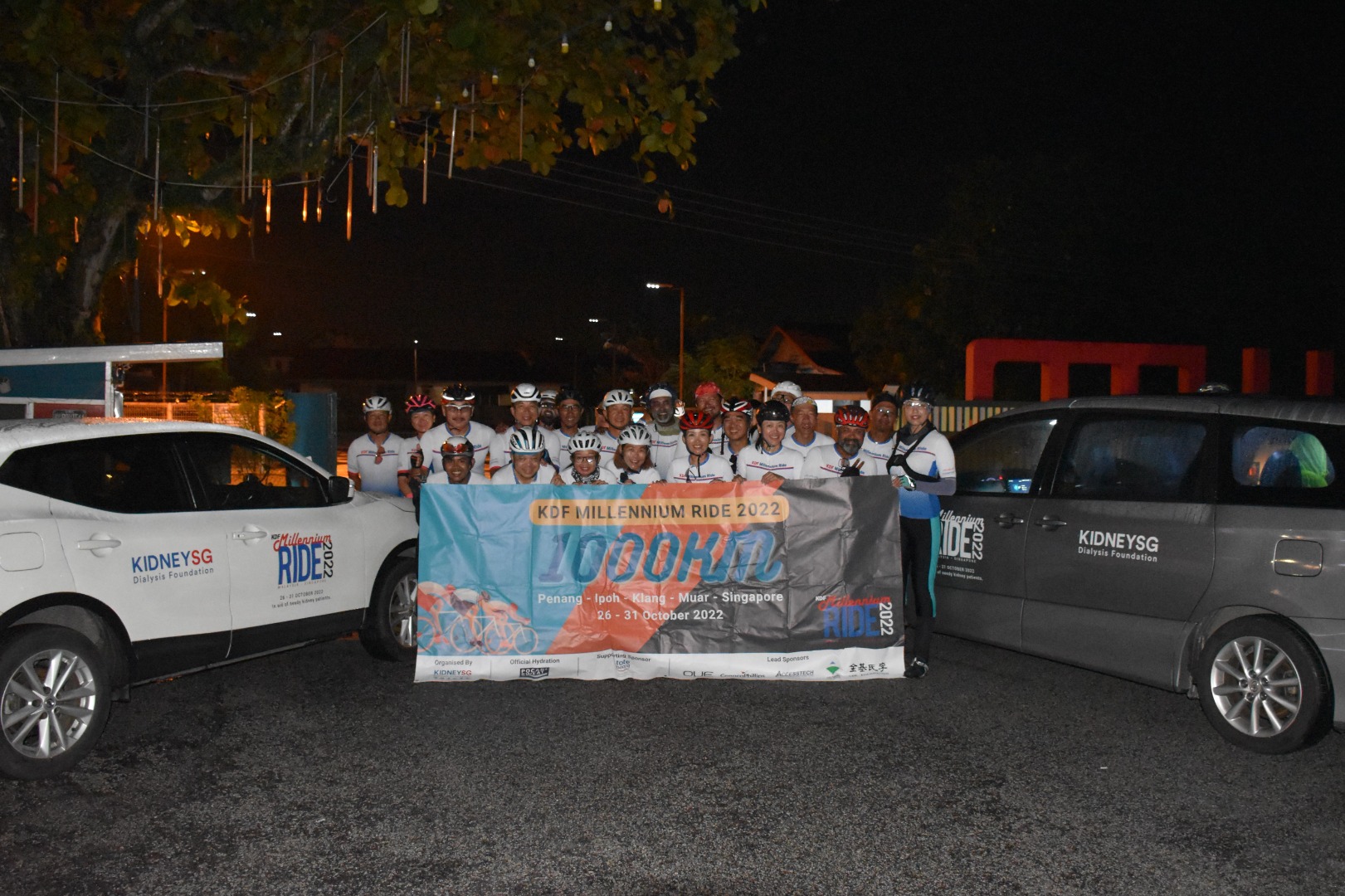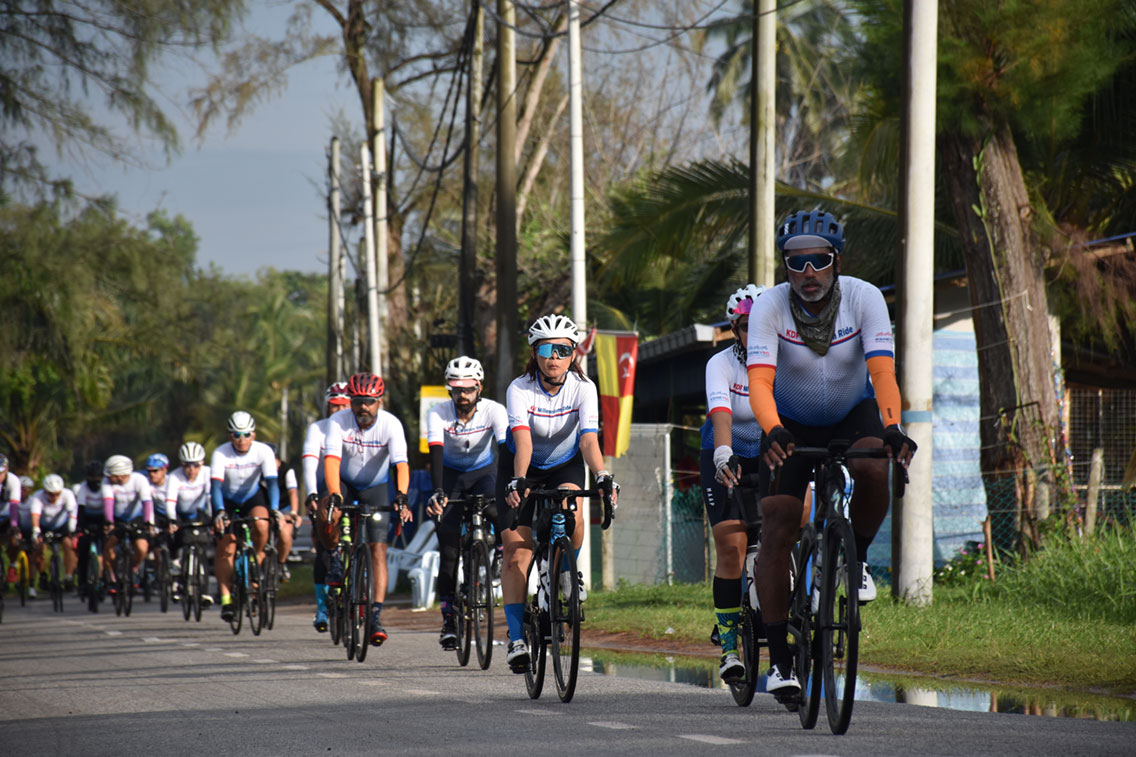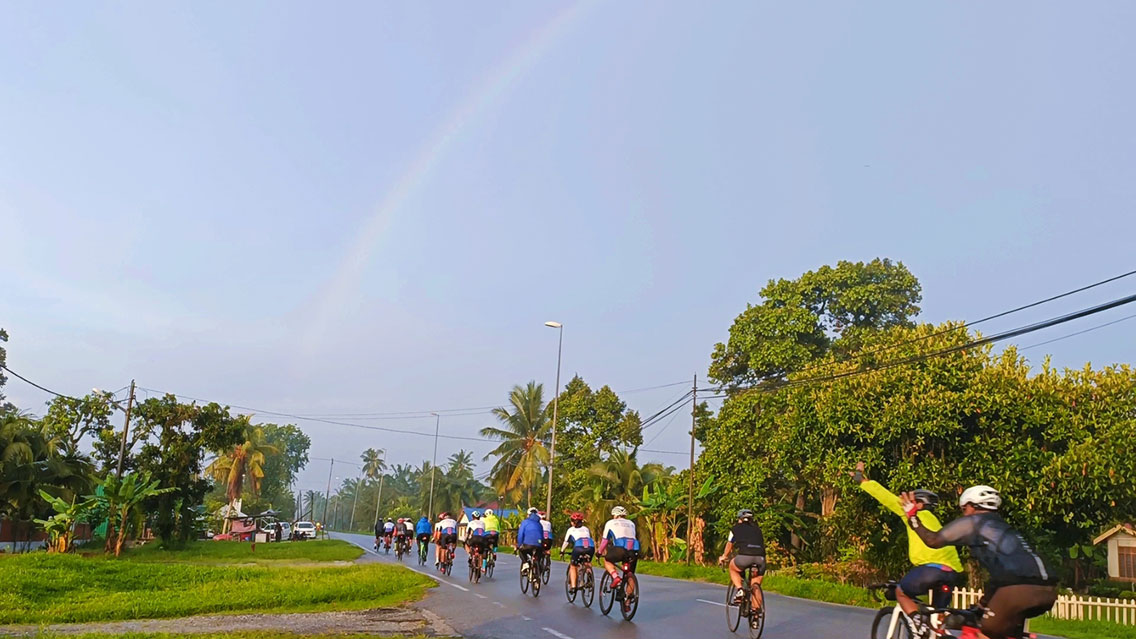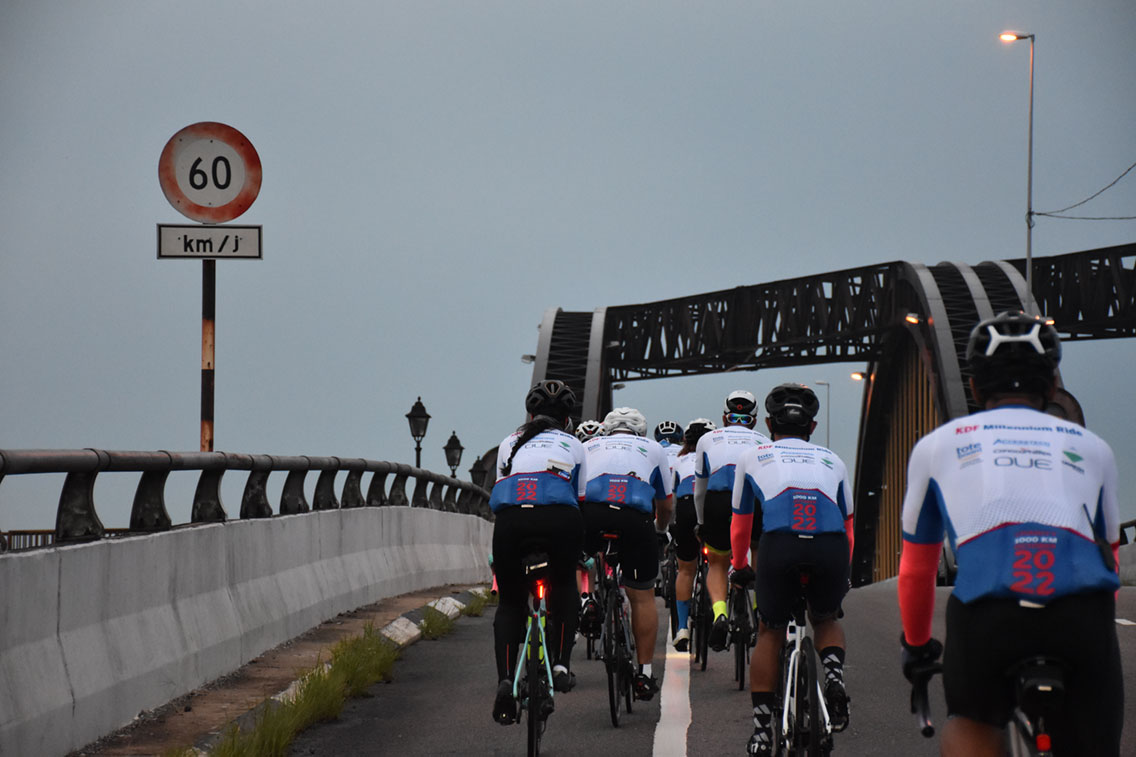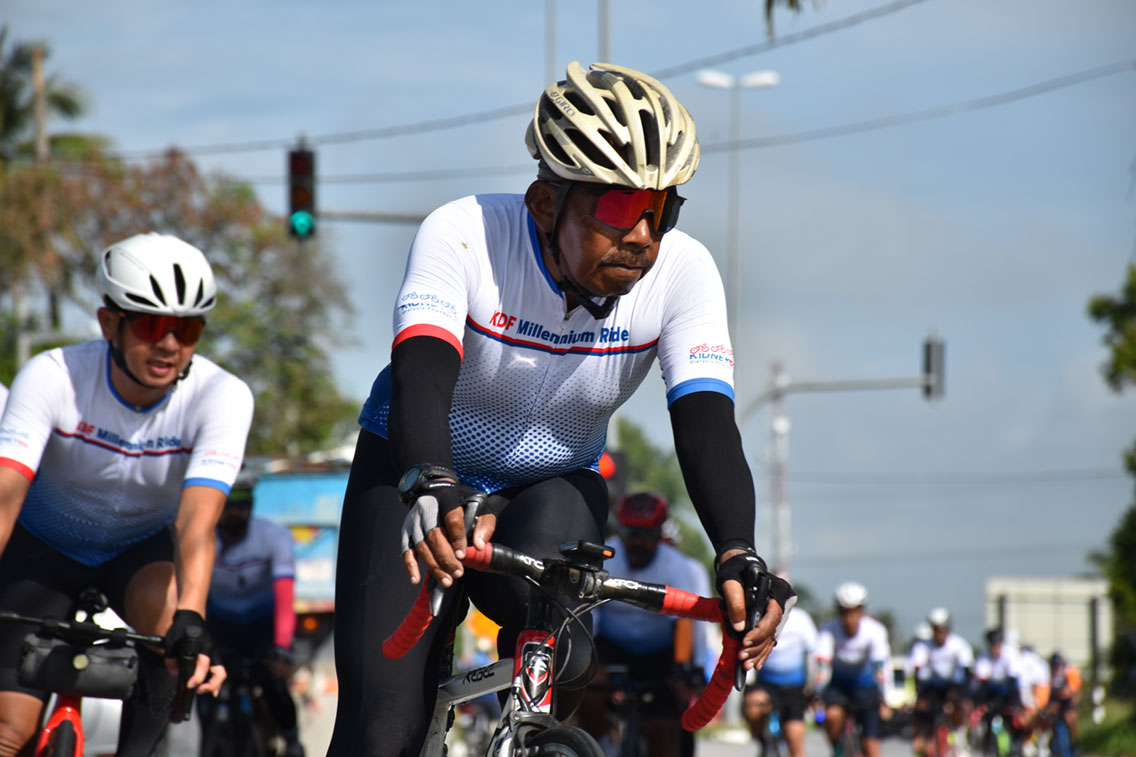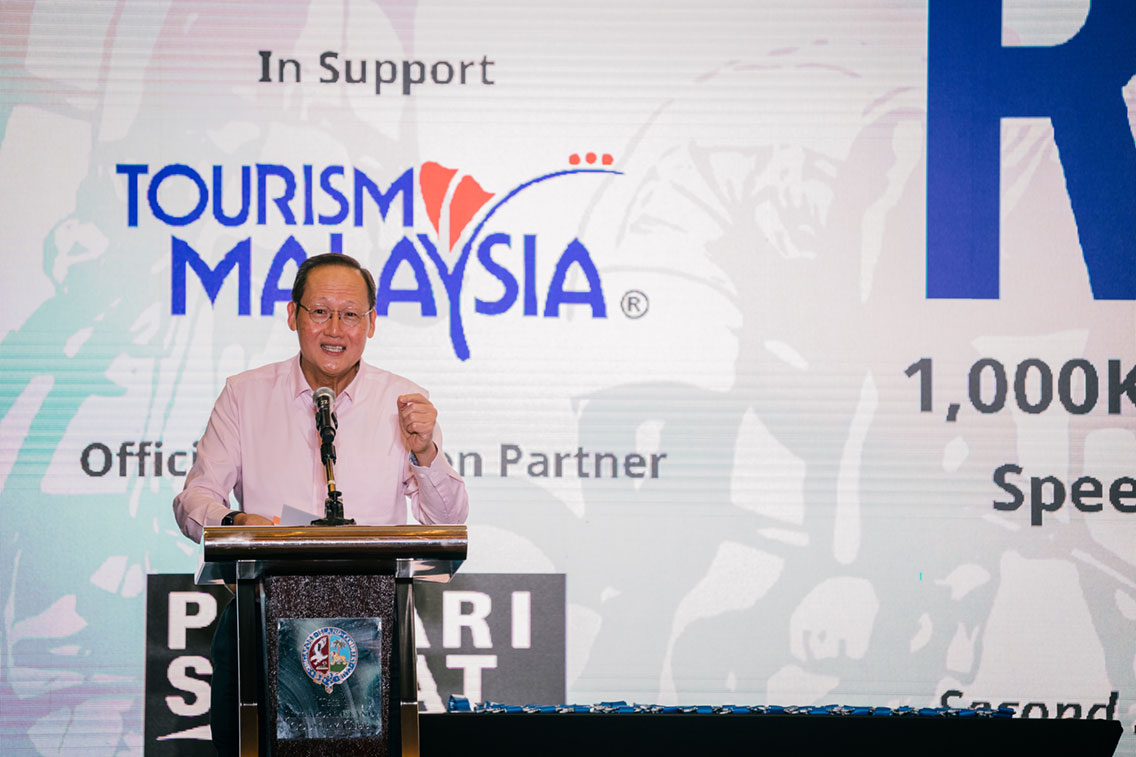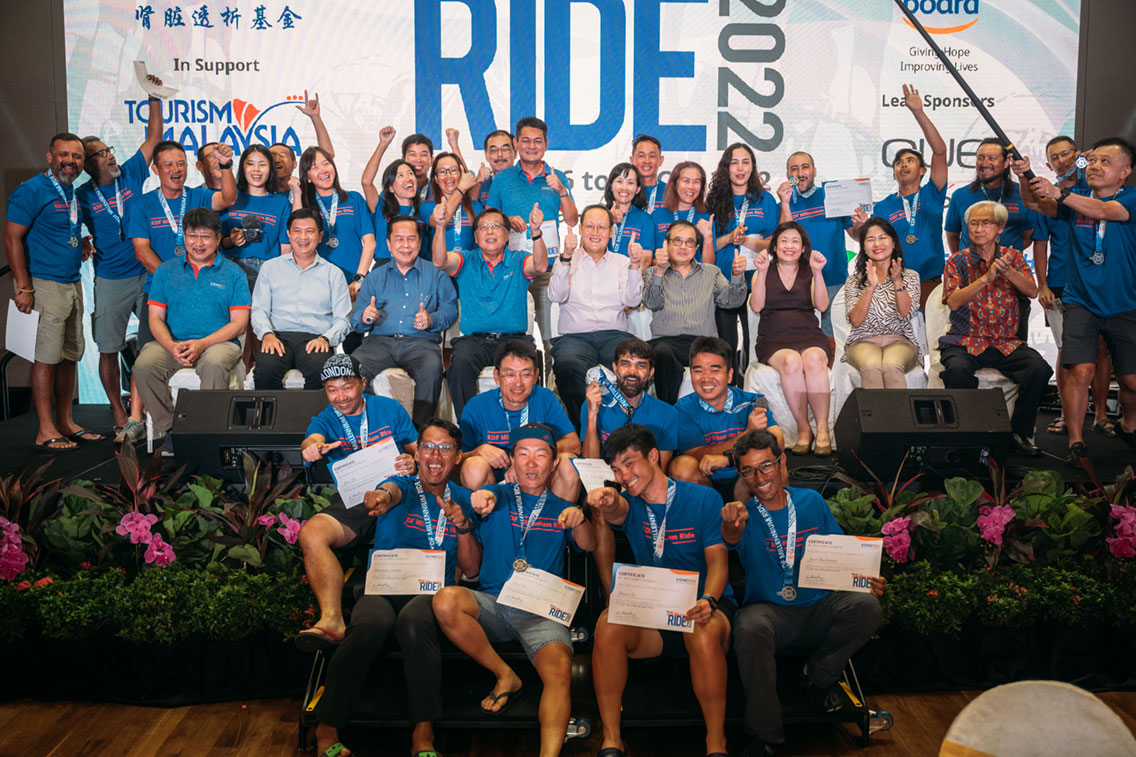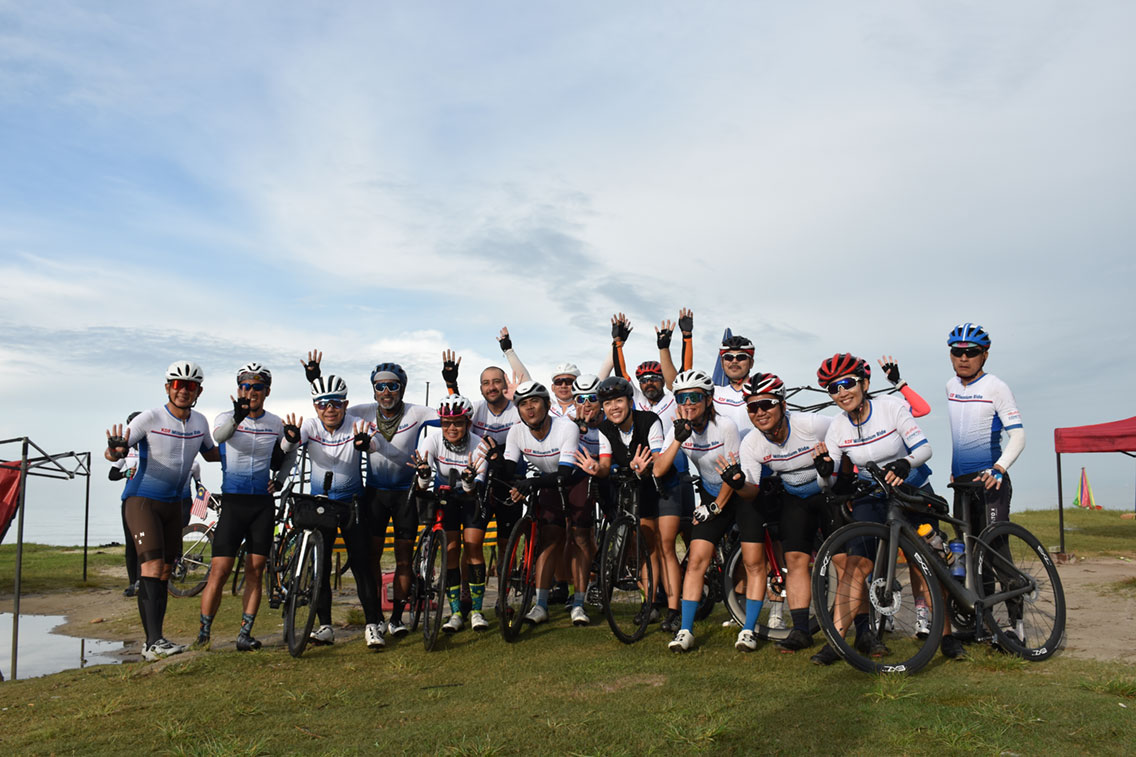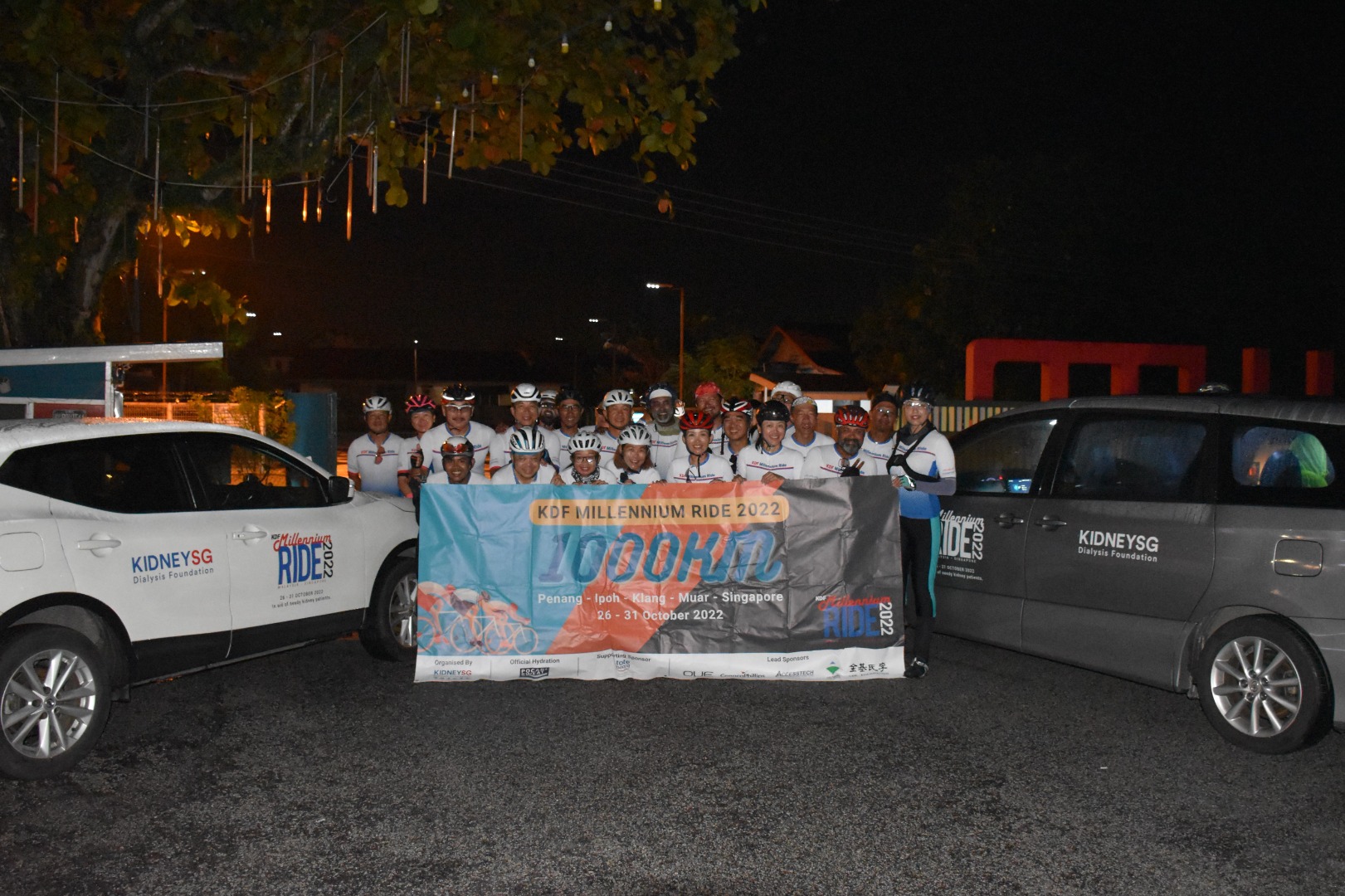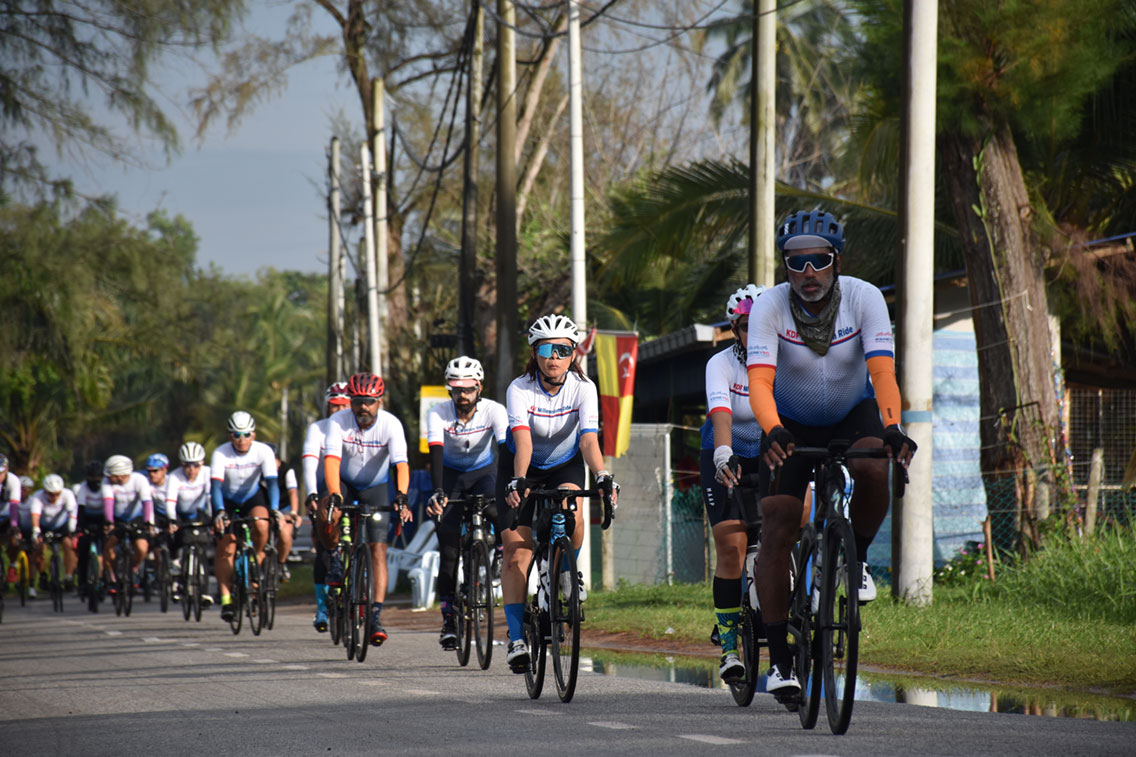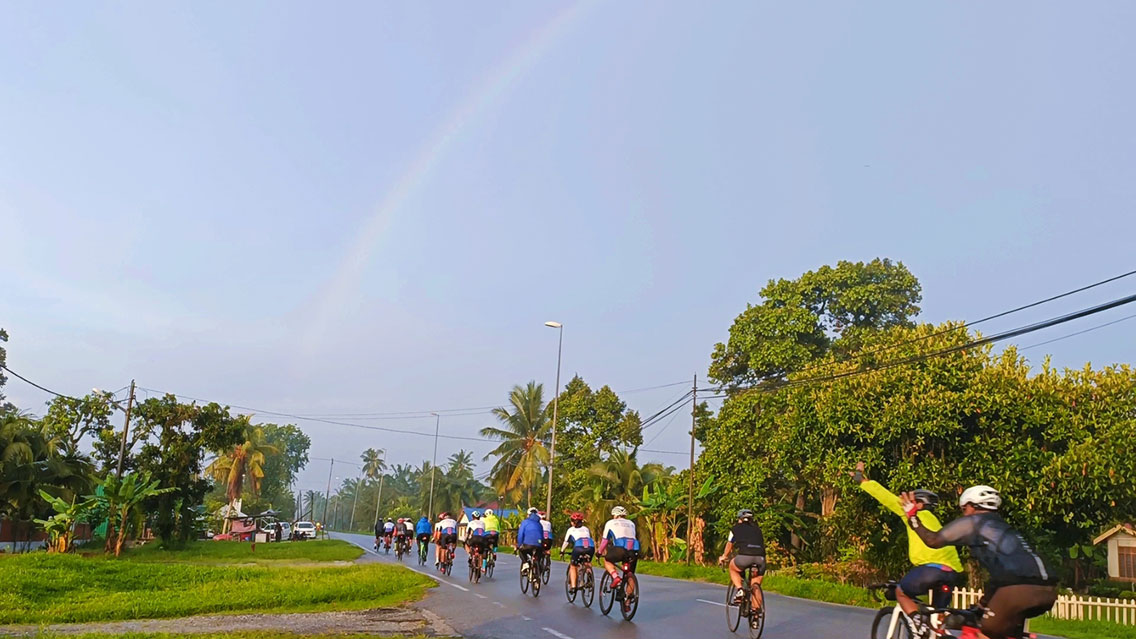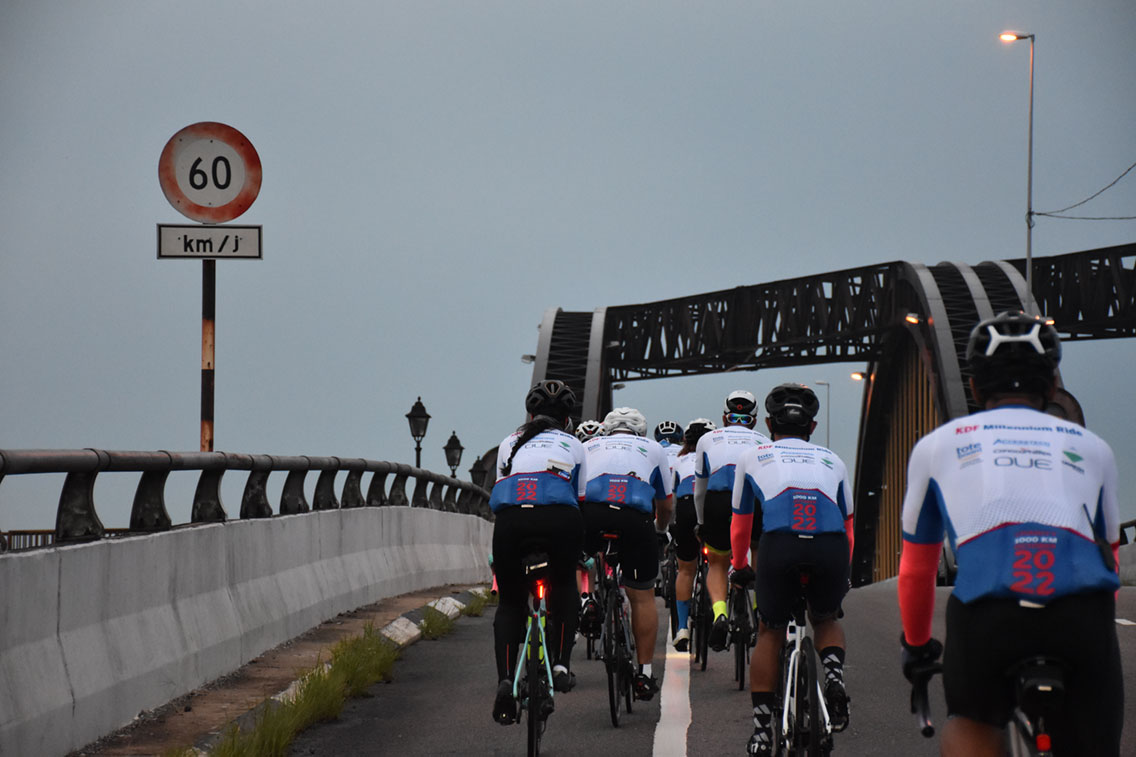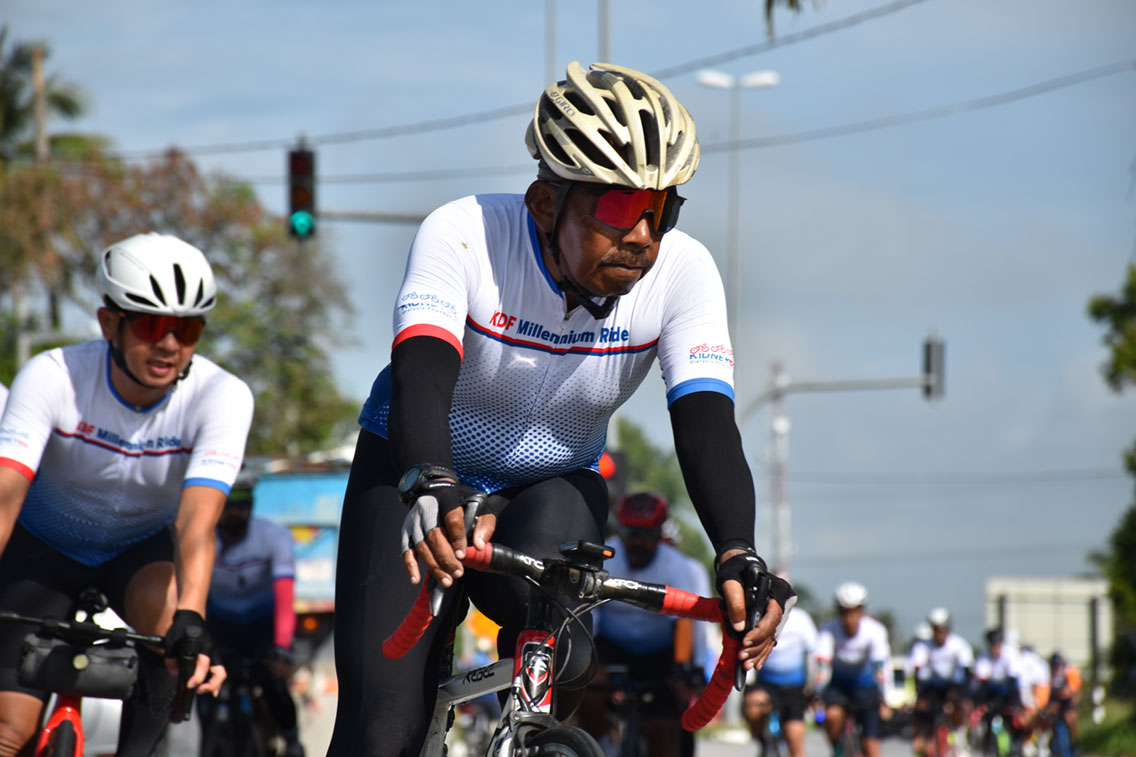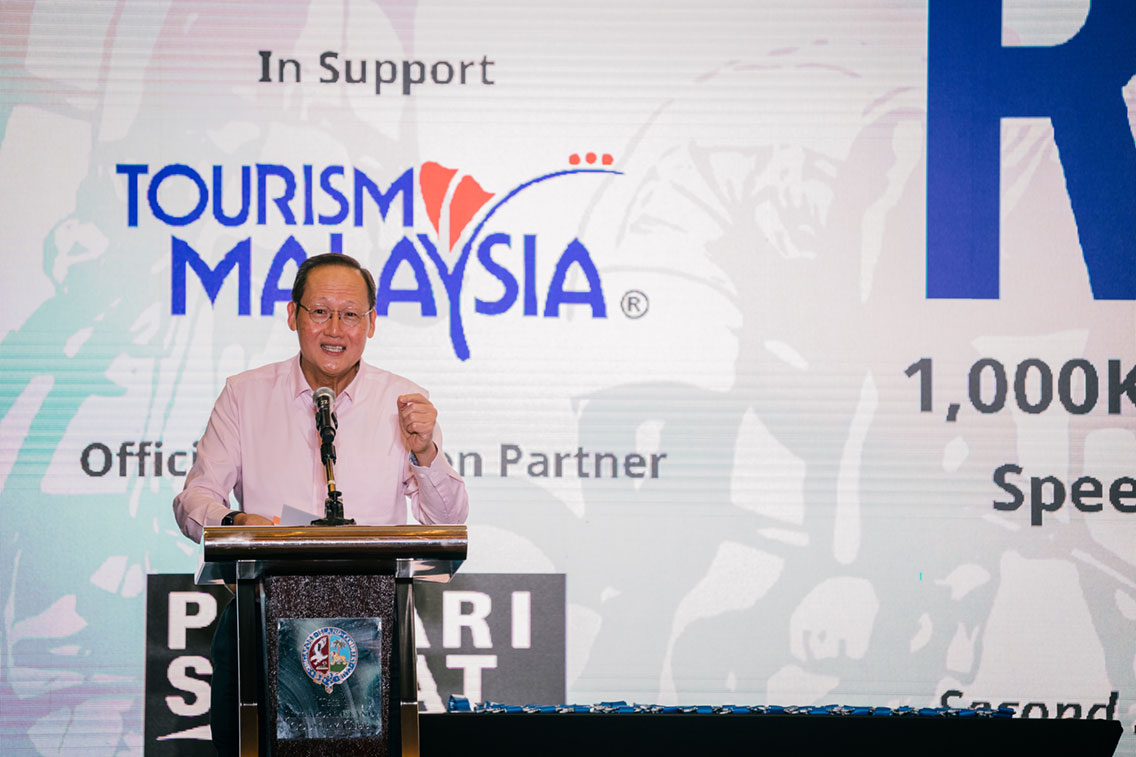 6 Days, 50 Cyclists, 1000KM: KDF Millennium Ride 2022 - Attempting Singapore's Most Challenging Endurance Charity Ride
Back in action since the COVID-19 pandemic, the KDF Millennium Ride (MRide) 2022 saw 50 dedicated volunteer cyclists clocking an impressive 1,000 km on wheels to raise funds and awareness for underprivileged kidney patients of KDF.
On 26th October 2022, the cyclists set off for an overnight coach trip towards Penang. Upon arriving in Butterworth, Penang, their cycling journey officially began with a coast around the area. In the following 4 days, the cyclists were making their way down country streets through Penang, Ipoh, Klang, Muar, and then back to Singapore, in the unpredictable weather and traffic conditions.
By the 2nd last day of the challenge, the cyclists were feeling the physical and mental weariness from daily 12-hour spins. The overnight heavy downpour did not make things any easier. Nonetheless, motivated by a noble cause, the cyclists ploughed on. And as the skies gradually cleared, they were greeted a rainbow stretched across the blue sky. With great fervour, the determined bunch continued the last leg of their cycling journey.
The cyclists arrived in Singapore safe and sound on 31st October evening. They were welcomed by Dr Tan See Leng, Minister for Manpower and Second Minister for Trade and Industry, as well as their loved ones and long-time supporters of MRide at the celebratory dinner held at the Singapore Island Country Club.
Minister for Manpower Dr Tan See Leng said during his dinner speech: "The KDF Millennium Ride is an impactful, ground-up platform to create awareness on the struggles behind living with kidney failure, and to help the less privileged. The government will continue to work closely with key NGOs such as KDF, who will actively serve the community in need."
Pedalling 12 hours each day was no mean feat. Behind the pomp and glamour of the dinner were months of intensive trainings in Singapore and Malaysia, so that the cyclists are in the optimal physical and mental state to attempt the challenge. Led by KDF Charity Ambassador and event co-organiser, Benjamin Kwek, 54, they had to endure the sweltering afternoon heat, varying road conditions, and the sheer intensity of completing 250km per day. It was also important to establish a sense of camaraderie and standardised cycling rules between riders gathered from various cycling clubs in Singapore, to ensure that safety is never compromised.
Beyond physical training, what kept these cyclists going were also their moving personal motivations. Participants like James Yeo and Tania Iva Jones were motivated to join the ride because of their own experiences as caregivers for terminally ill family members. They took up the challenge, not only to show their support for the dialysis patients, but also to offer solace and strength to their caregivers as well.
For James, 40, the pain and challenges of being a caregiver to a family member with terminal illness hit close to home. His mother was diagnosed with end-stage cancer when he was 16, and the family went through a period of extreme financial hardship, struggling to pool funds for her costly cancer treatments. James had to drop out of school then and took up odd jobs to support the family. His mother passed away when he was 20.
When the opportunity arose for the senior building analyst to participate in the annual endurance fundraiser, he decided to take on the challenge to honour the memory of his late mother. Having met with a serious riding accident 5 years ago, James was unable to cycle until recently. The KDF Millennium Ride is the biggest ride he has done for charity since.
He said: "Living and caring for a family member with terminal illness is emotionally and financially challenging. The difficulties extend beyond just the patient, but to the family members as well. I know what it's like to be in those shoes, and I want to use this meaningful initiative to bring awareness to this reality."
Fellow cyclist Iva Jones shared similar views, "I hope that our 1000km ride will encourage and motivate [KDF patients] to keep on fighting, stay strong and resilient", she said.
The KDF Millennium Ride 2022 owes its success to everyone involved in its planning and execution. KDF would like to thank the organising committee, sponsors, support volunteers and the 50 cyclists who dedicated their time and effort to raise funds and complete the challenge in aid of needy kidney patients.
The KDF Millennium Ride 2022 has raised over S$450,000 to date — enough for over 2,400 dialysis sessions.
To make an outright donation to support the event, you may also choose to make an online donation on our GivingSG campaign here.
All funds raised during the event will go into providing subsidised dialysis treatments, medication, and other complementary services for our underprivileged kidney patients.
For donations via cheque, please issue the cheque to 'KDF' and mail it to our main office address:
Kidney Dialysis Foundation
333 Kreta Ayer Road, #03-33
Singapore 080333
You can also make a donation via Paynow to KDF's UEN: 199600830ZK33
Fundraisers are open till 31 March 2023.
| | |
| --- | --- |
| | |
| Official Hydration | Supporting Sponsor |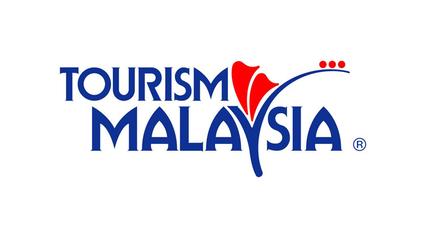 Supported By