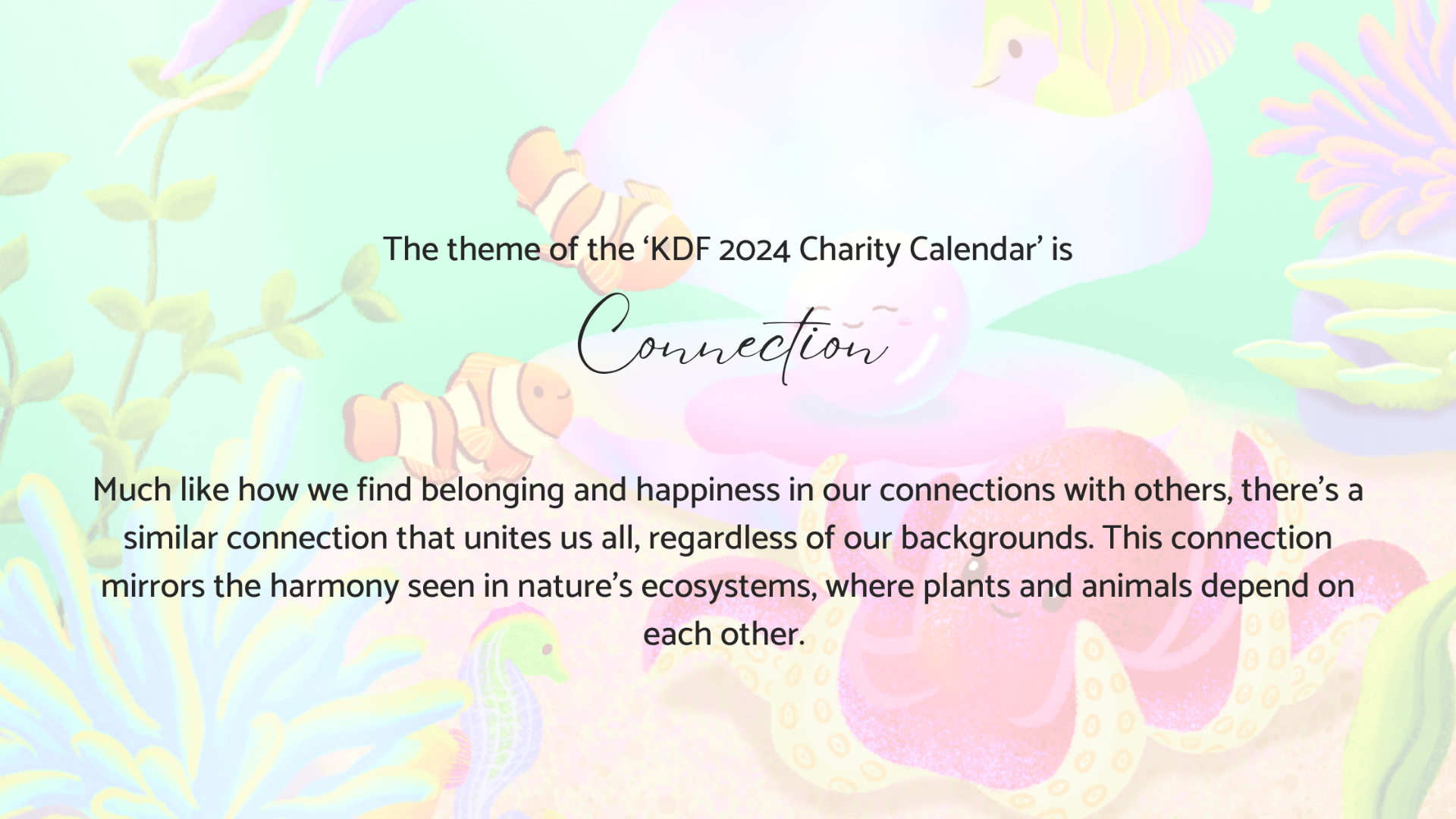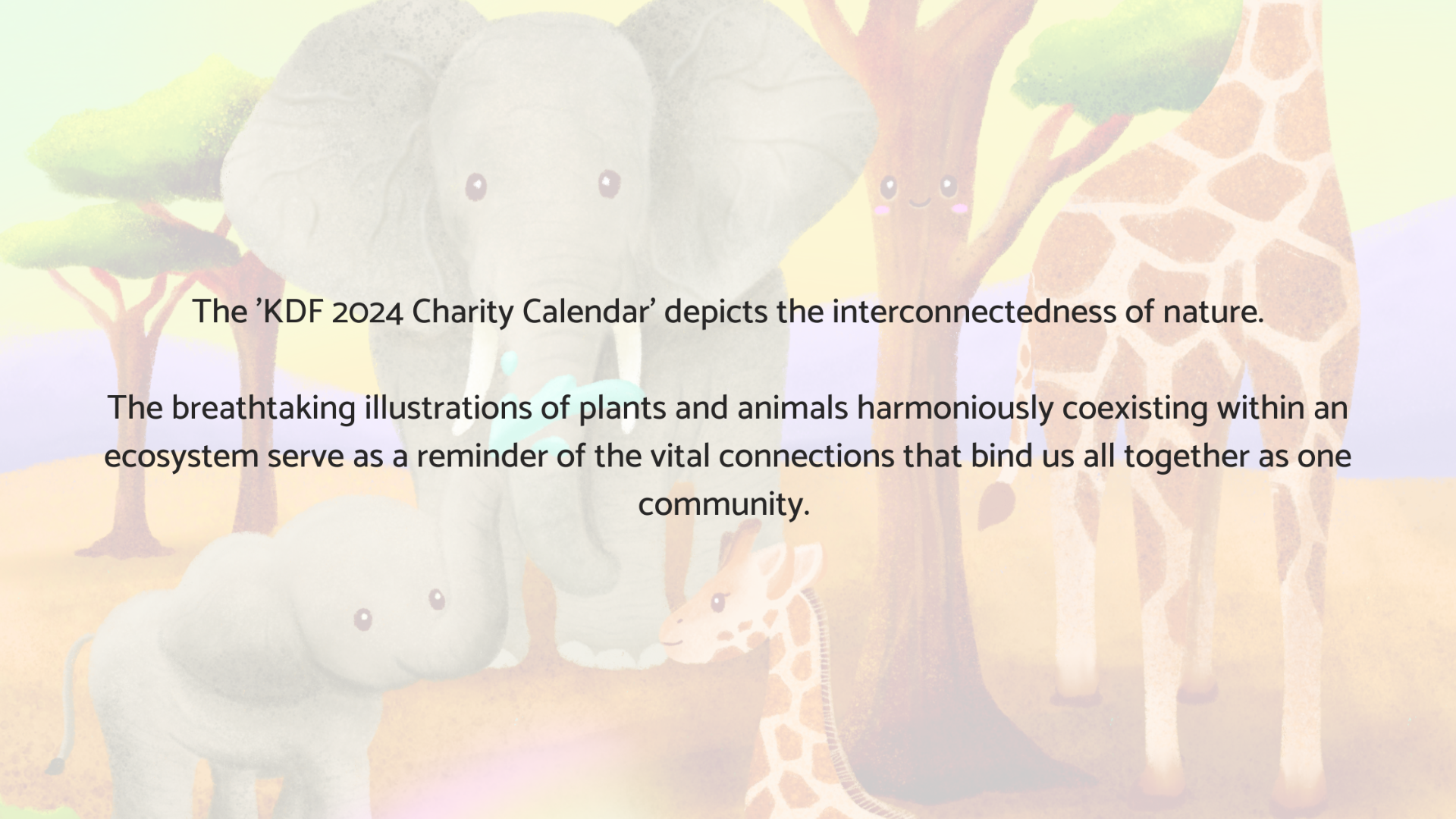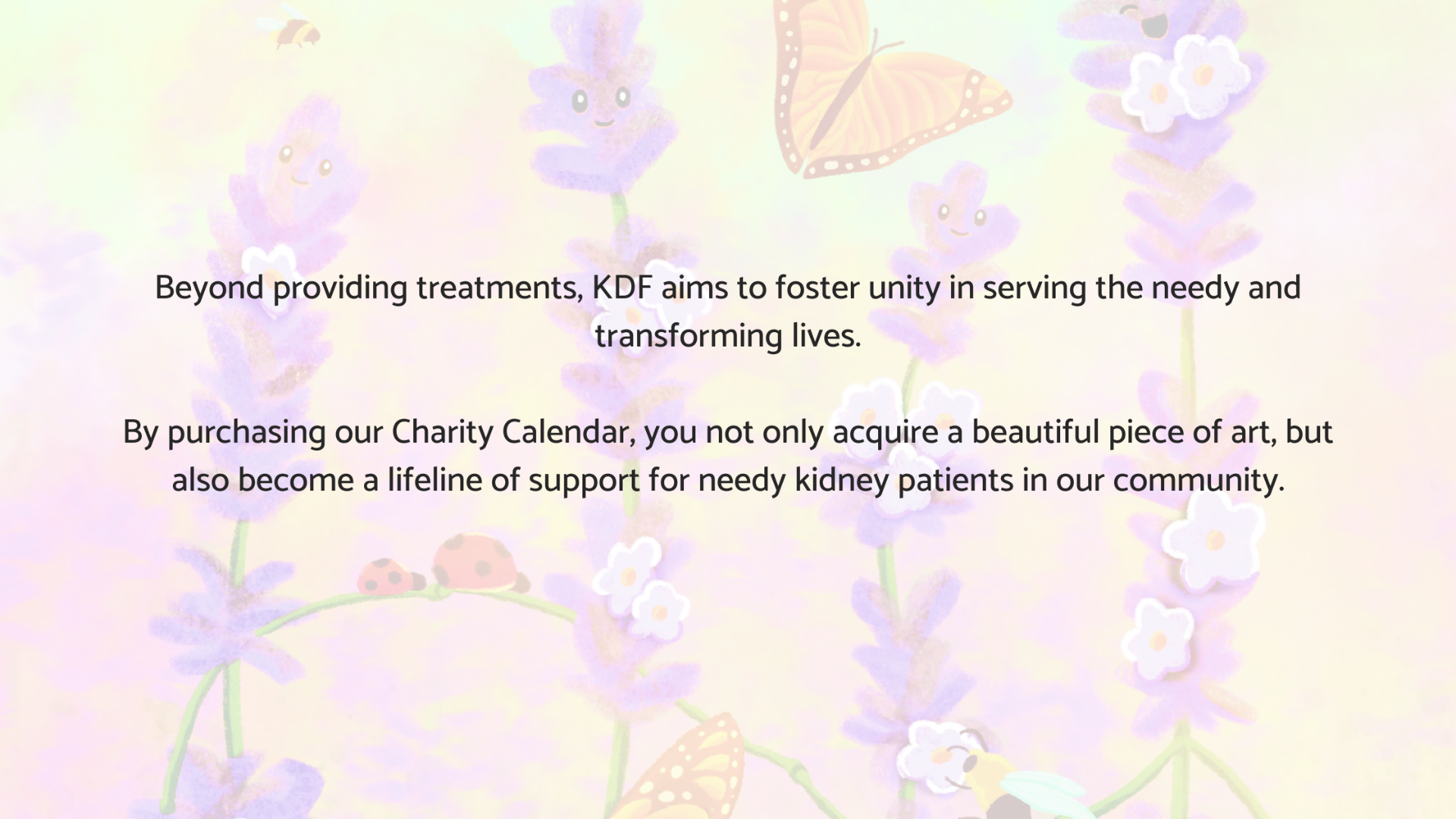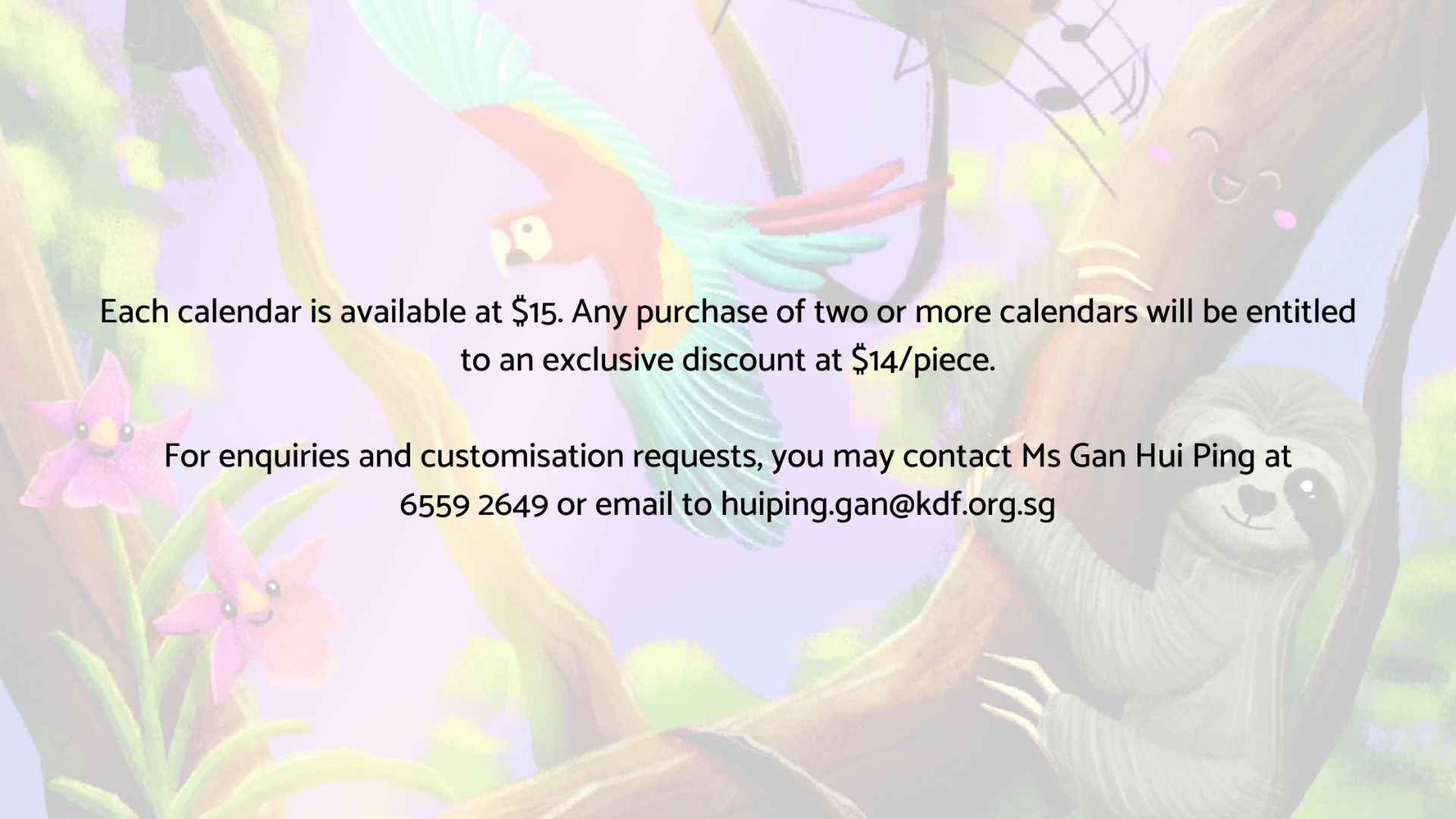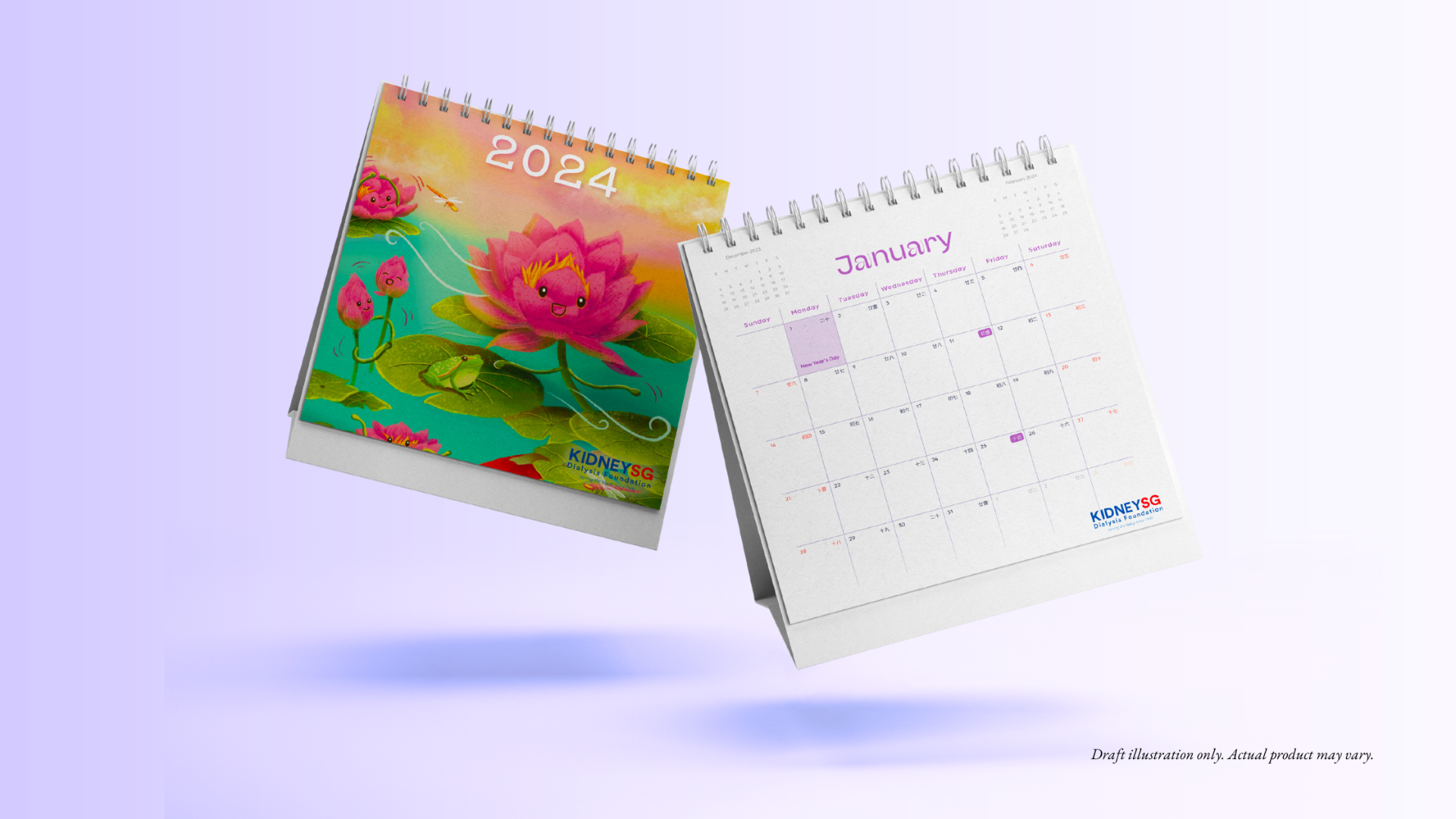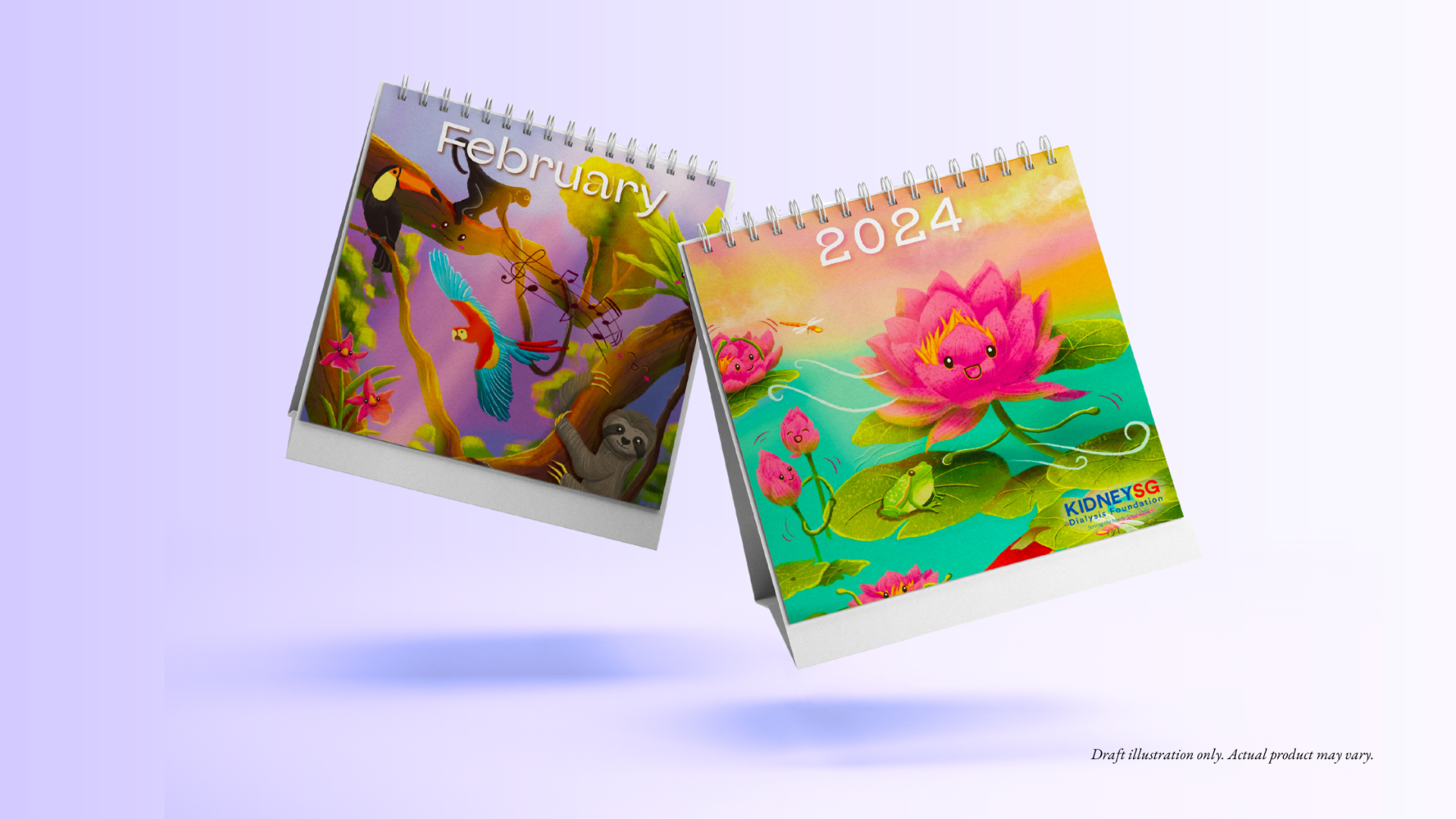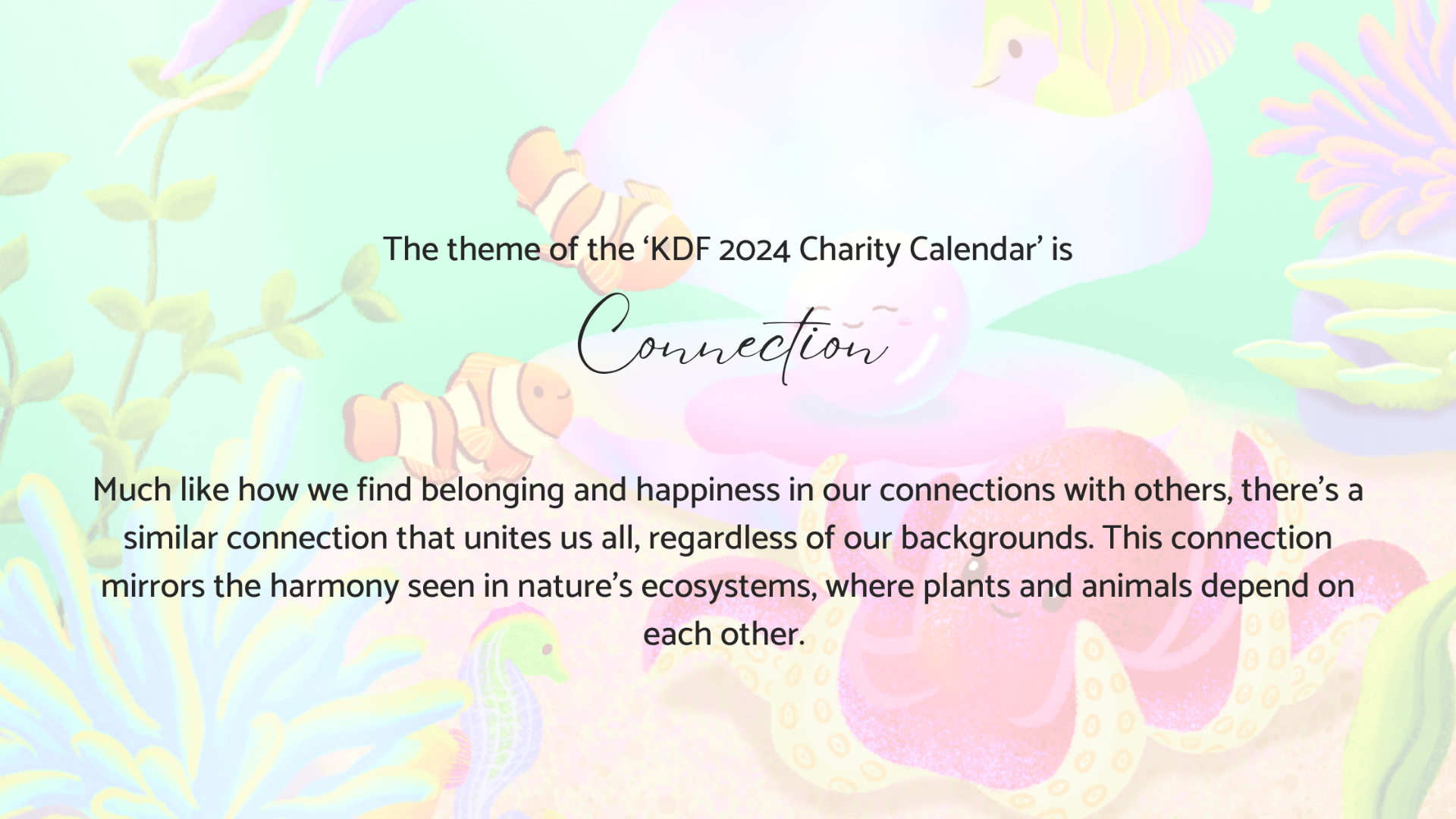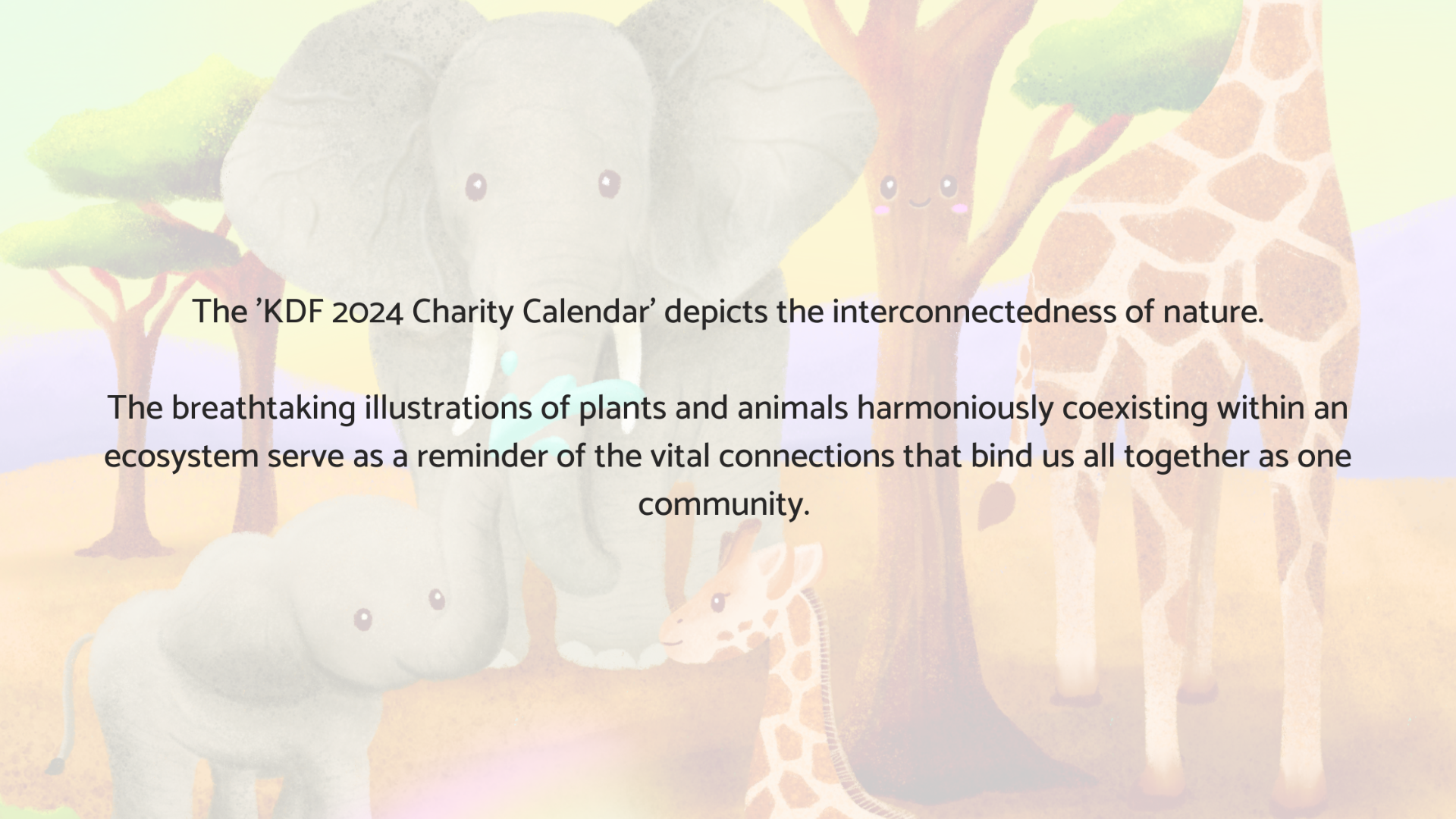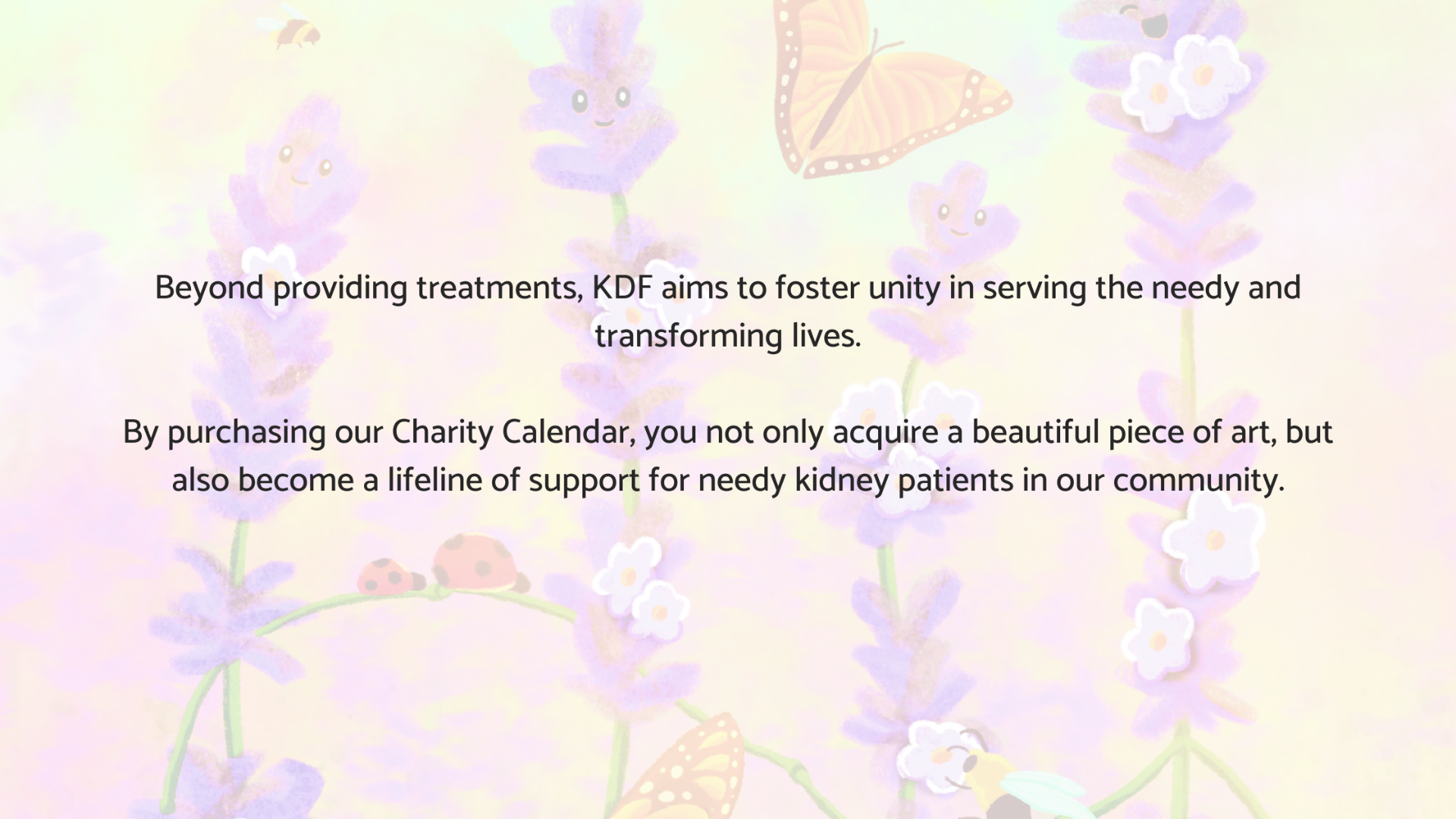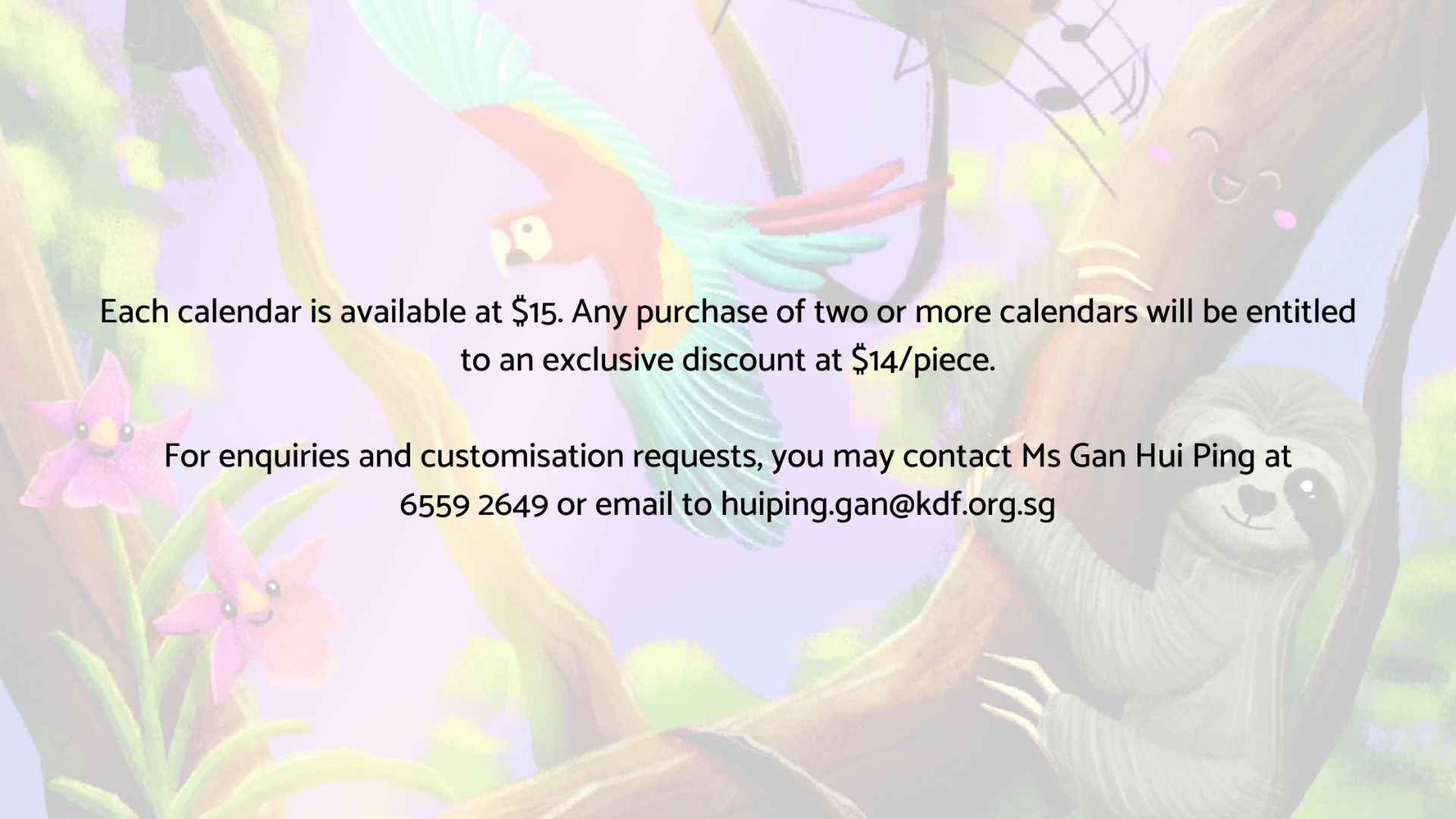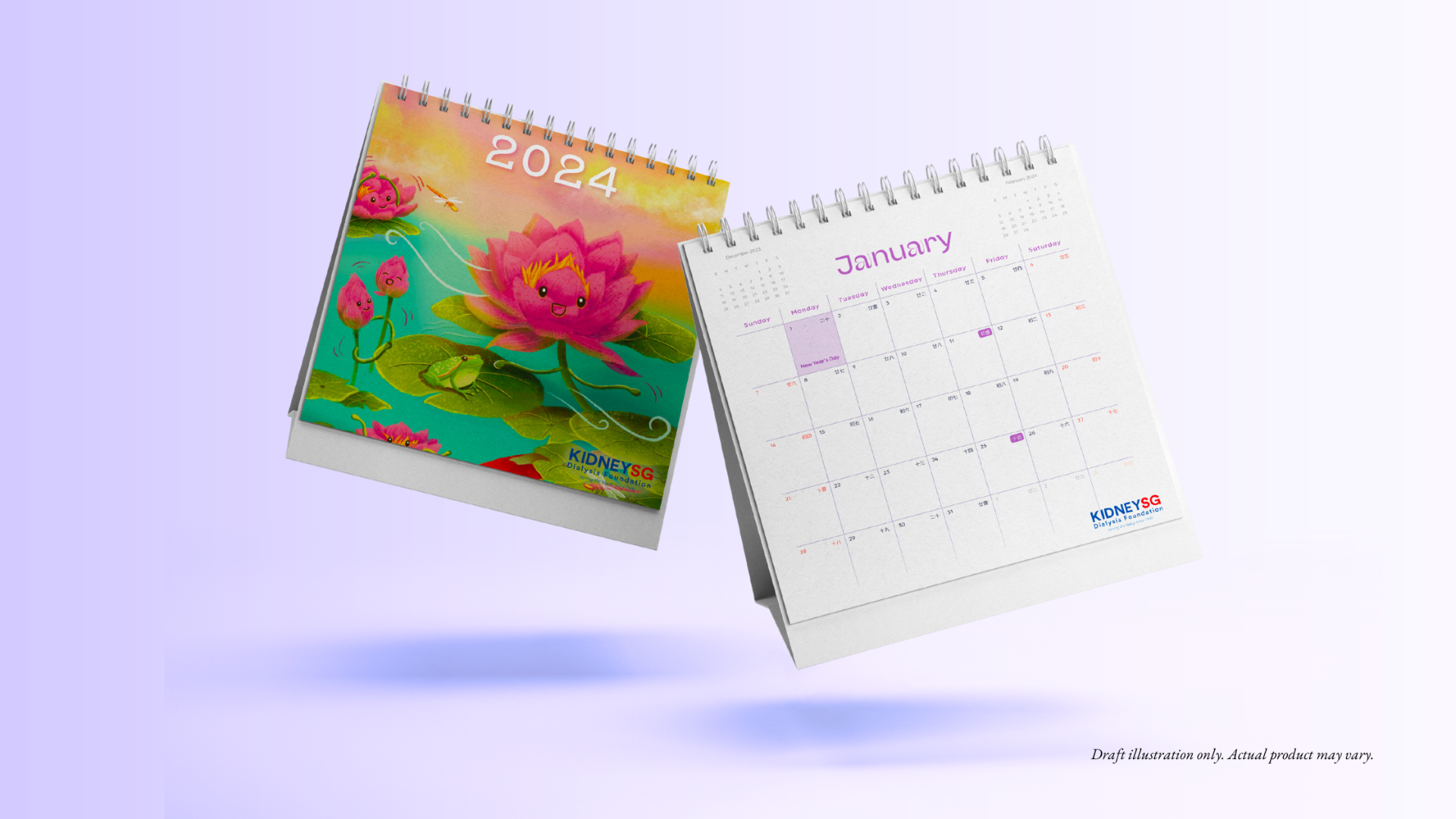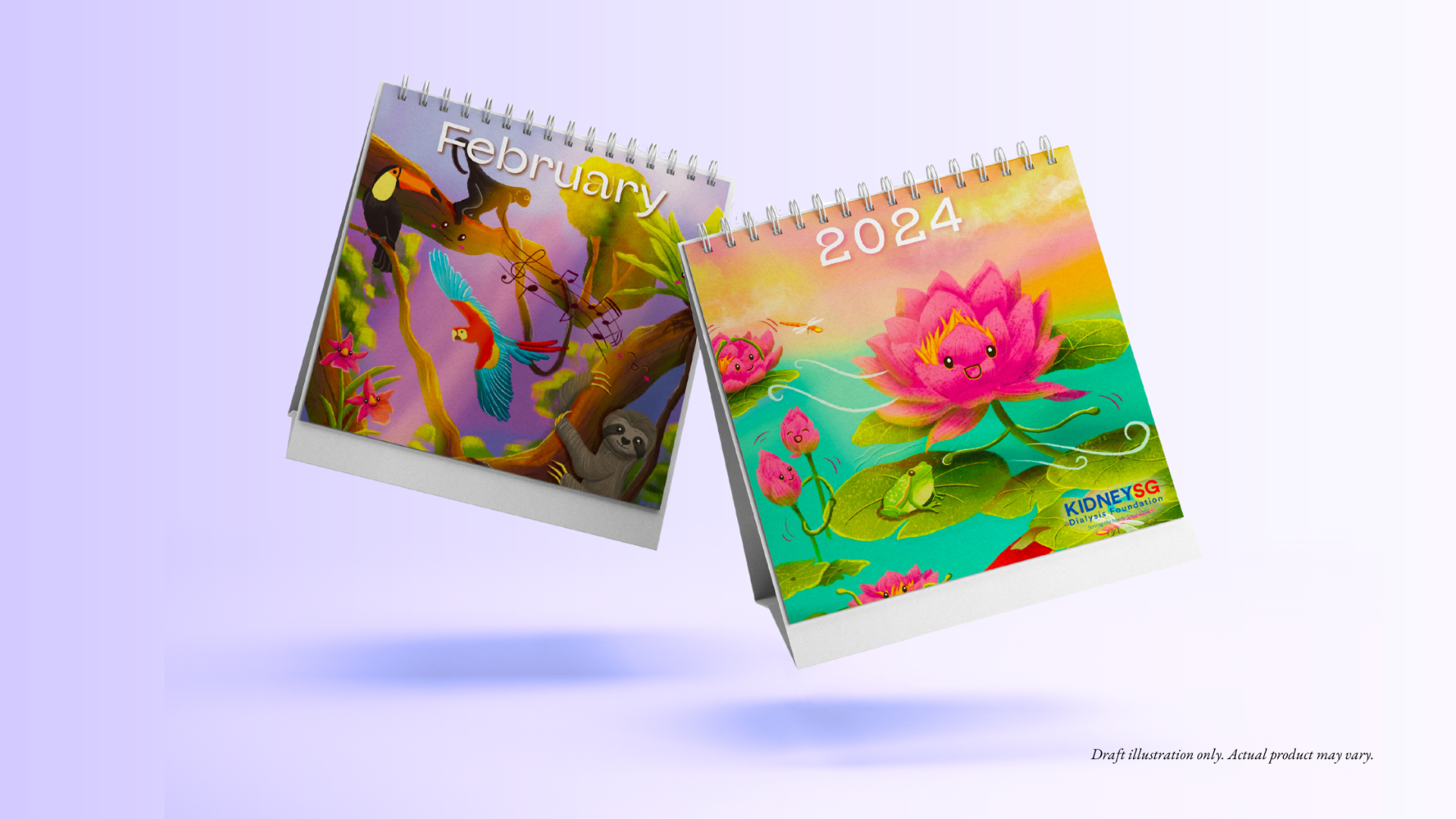 As part of a longstanding partnership with the talented students from Nanyang Academy of Fine Arts (NAFA), the Foundation is thrilled to announce the launch of the 'KDF 2024 Charity Calendar.'
Themed 'Connection', the 2024 Charity Calendar depicts the belonging and happiness we find in our connections with others. Within its pages, you will find breathtaking illustrations of plants and animals harmoniously coexisting within an ecosystem, much like the connection that unites us all, regardless of our backgrounds.
By purchasing KDF 2024 Charity Calendar, you not only acquire a beautiful piece of art, but also become a lifeline of support for needy kidney patients in our community.
Each calendar is available at $15. Any purchase of two or more calendars will be entitled to an exclusive discounted price of $14 per piece. All proceeds will provide our patients a lifeline through dialysis treatments, medicine, and holistic care.
For enquiries and customisation requests, you may contact Ms Gan Hui Ping at 6559 2649 or email to huiping.gan@kdf.org.sg