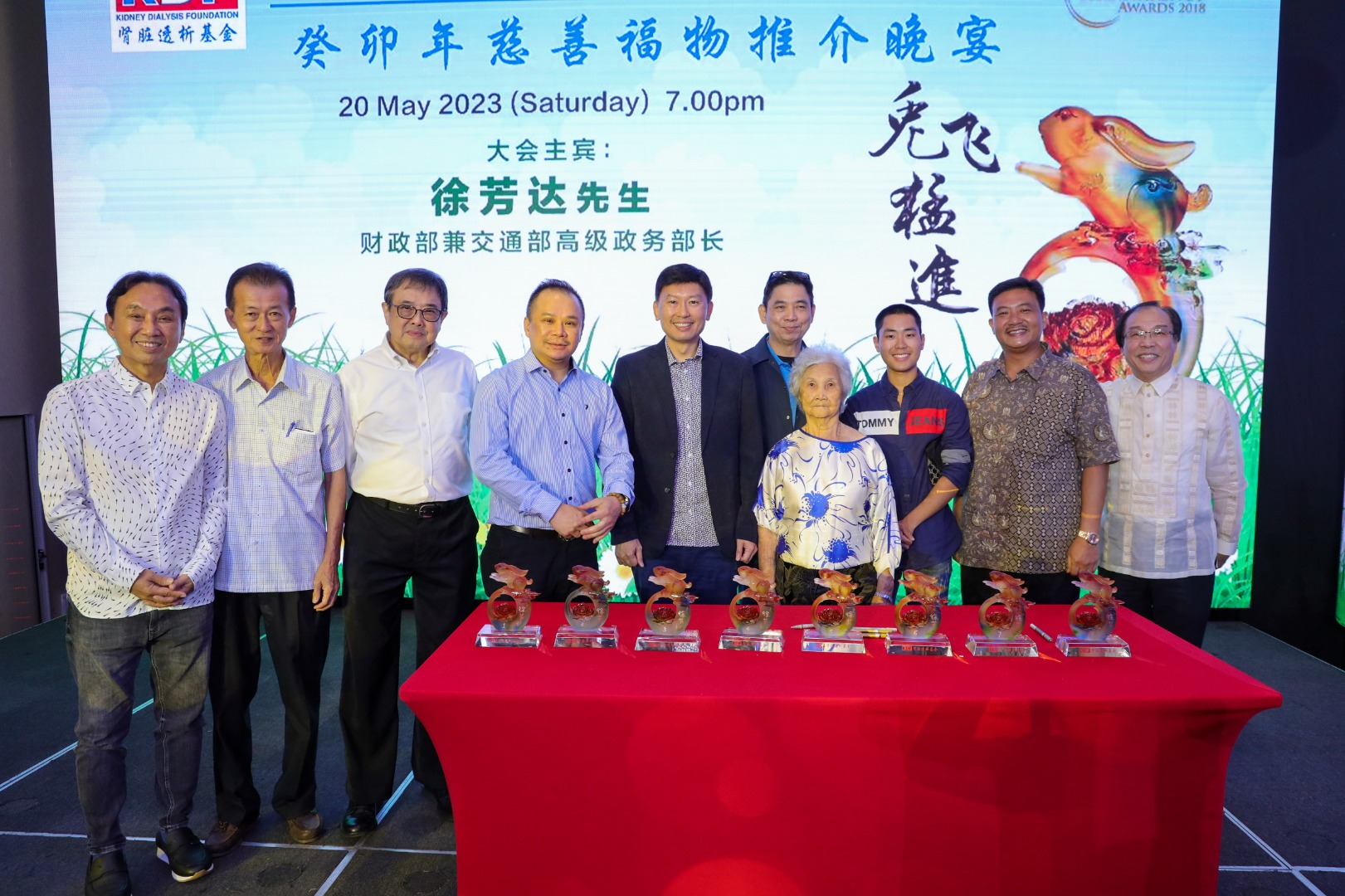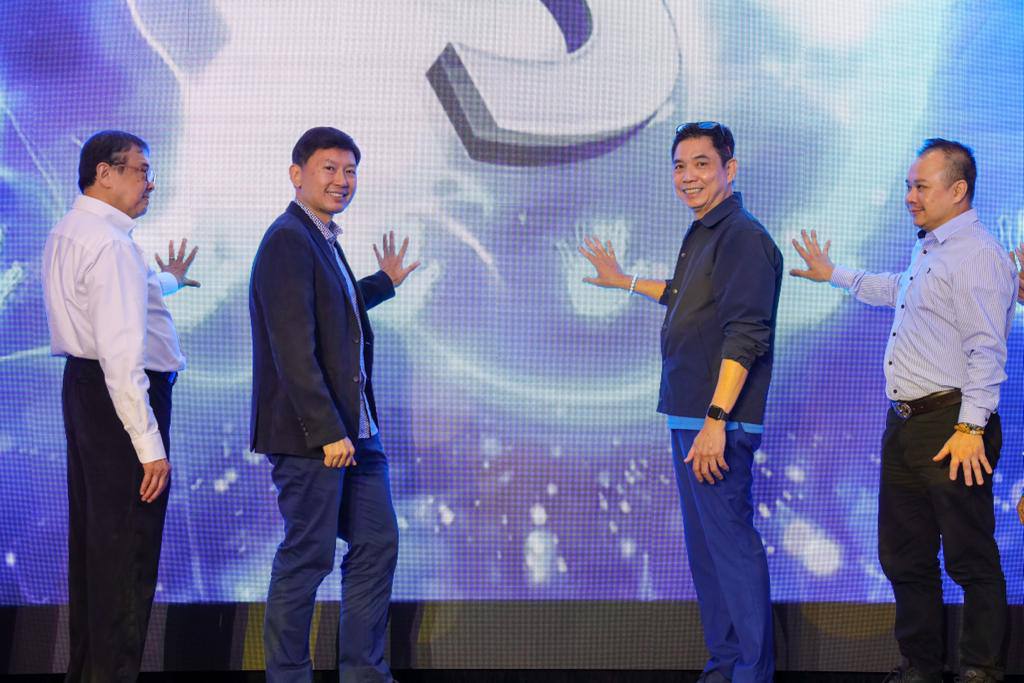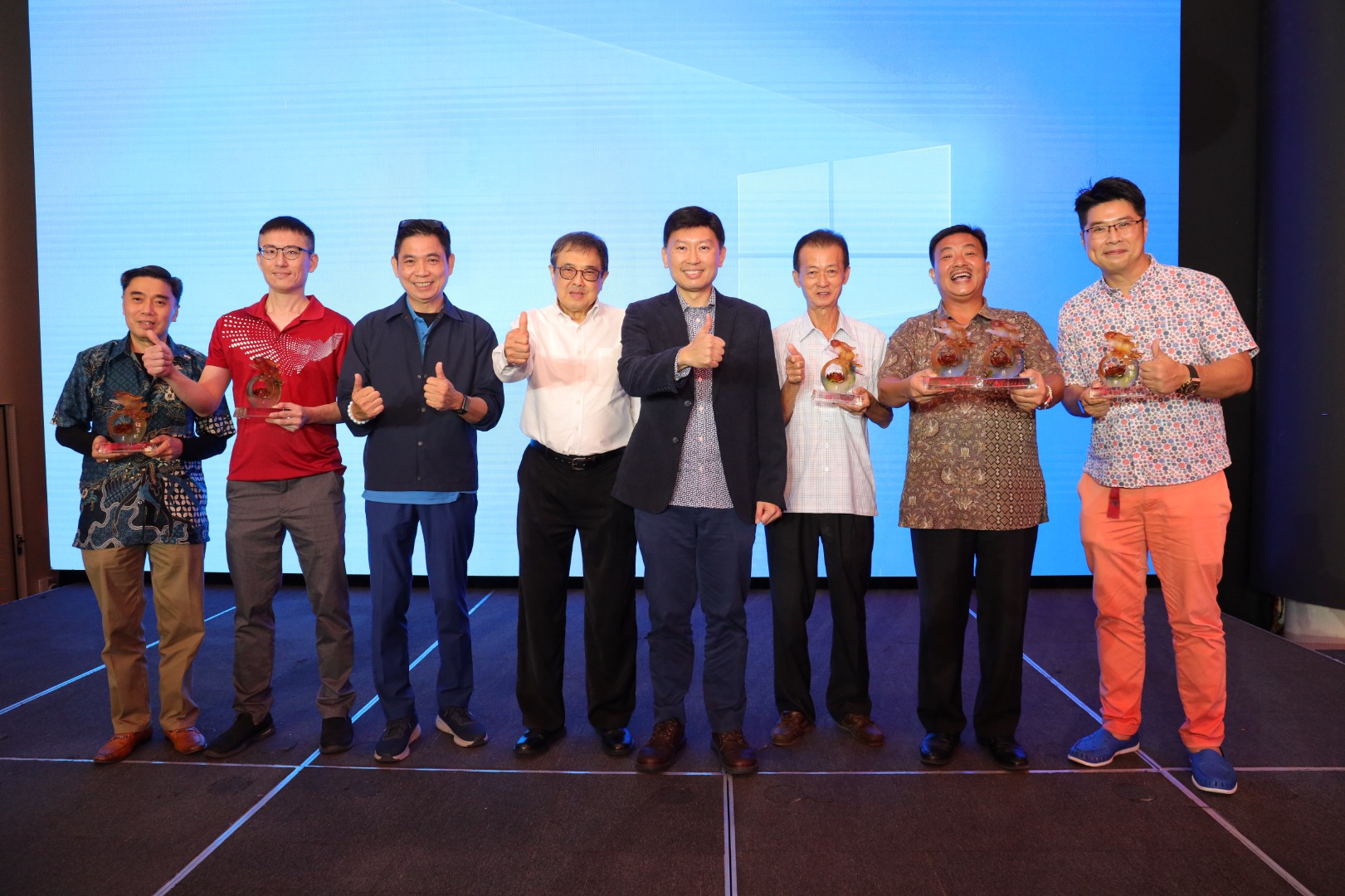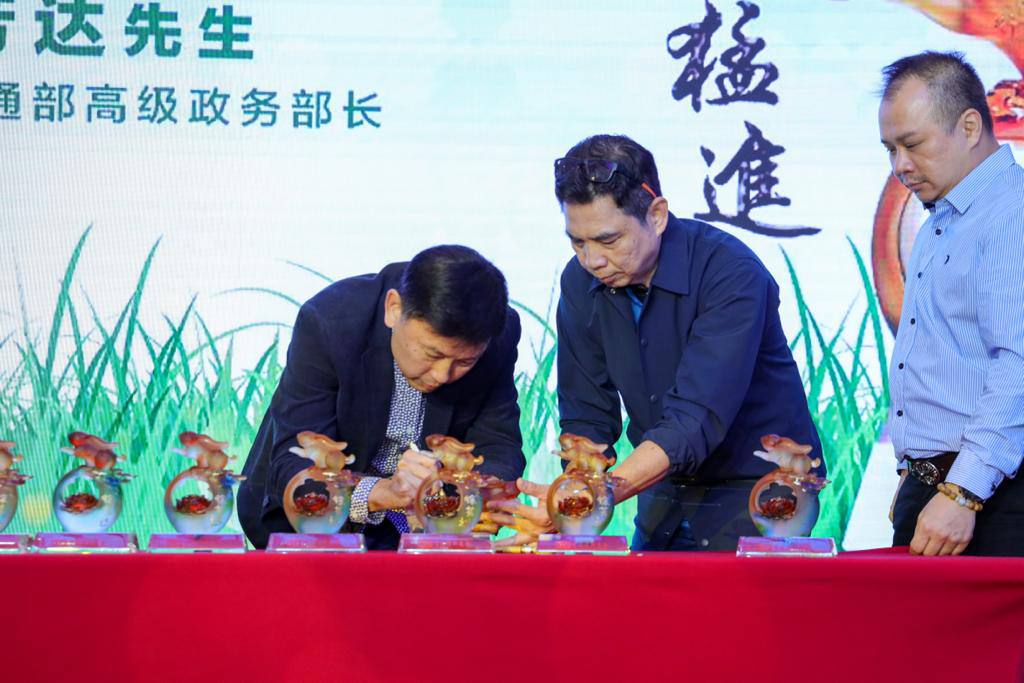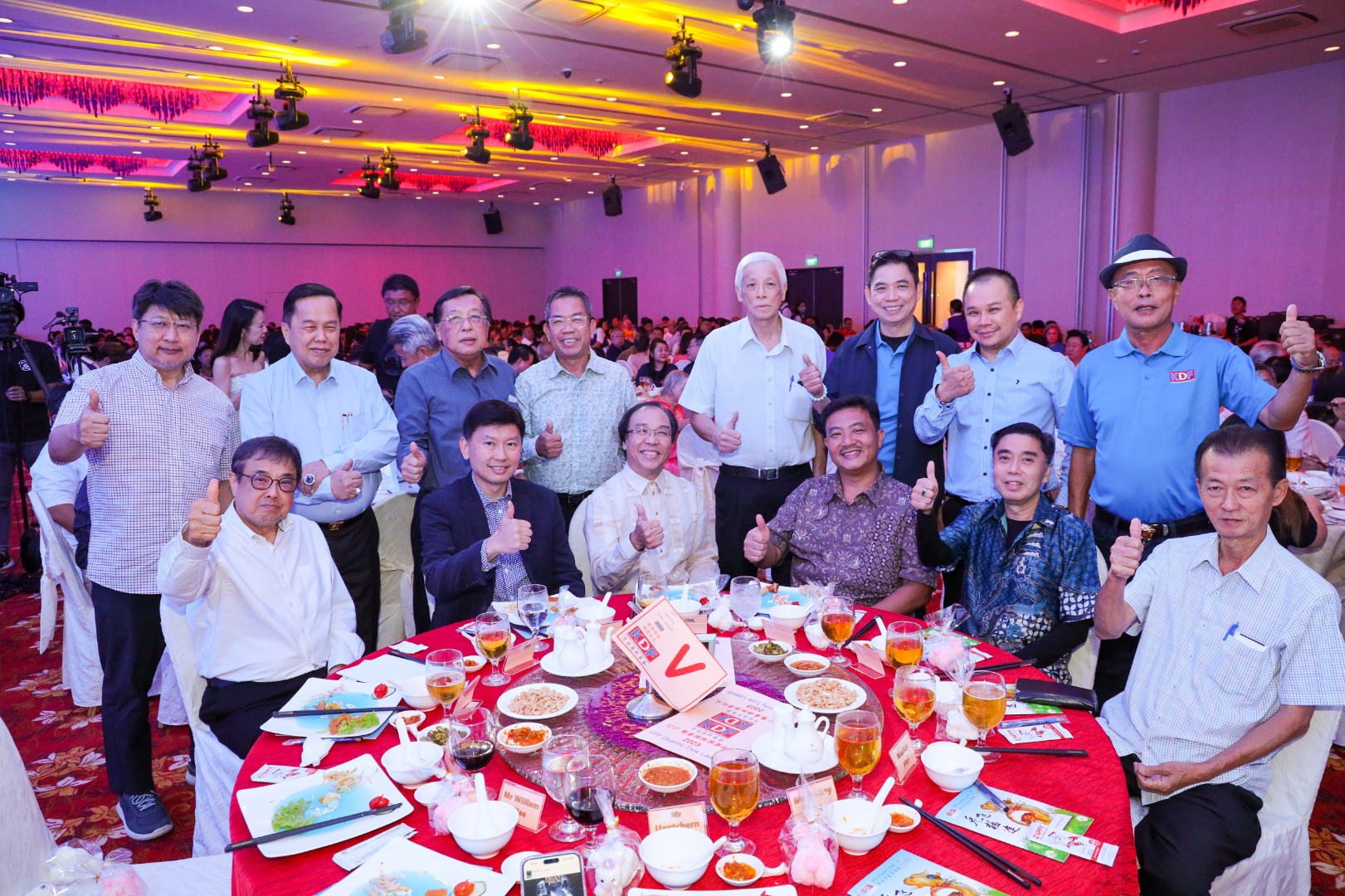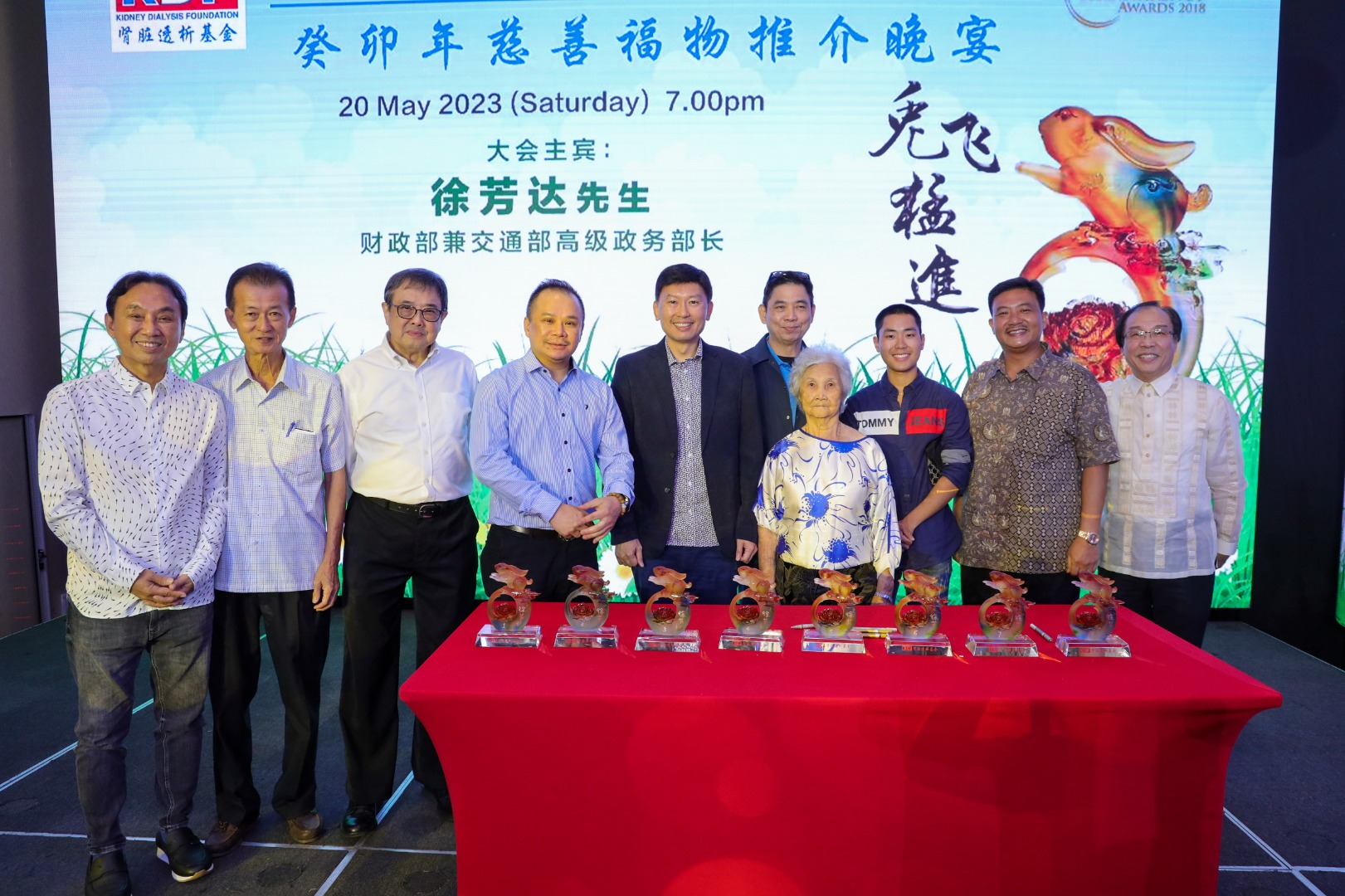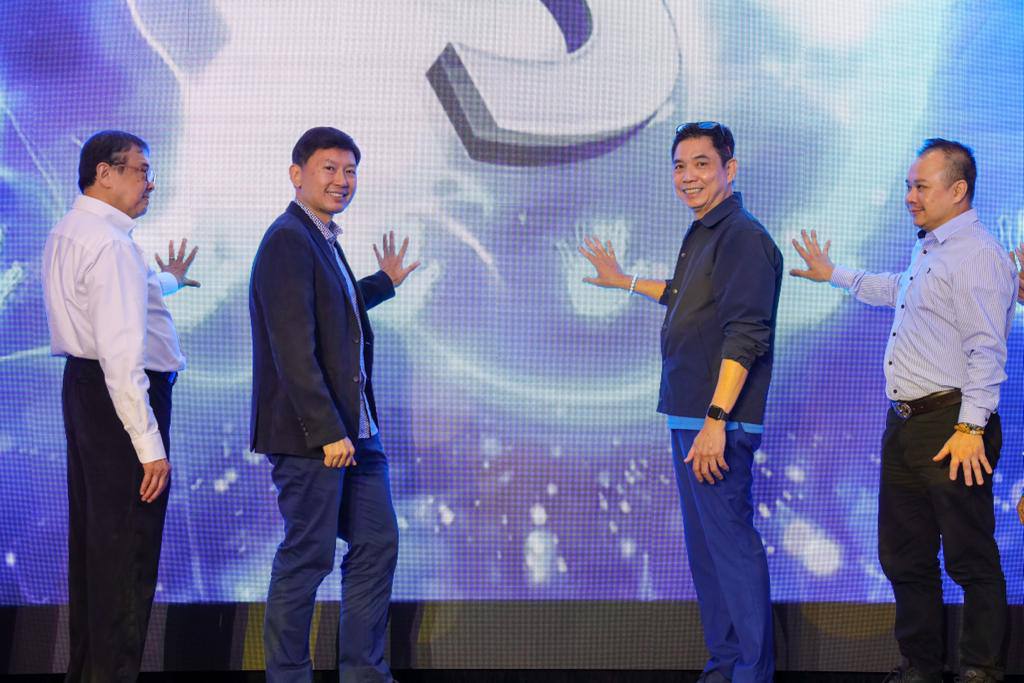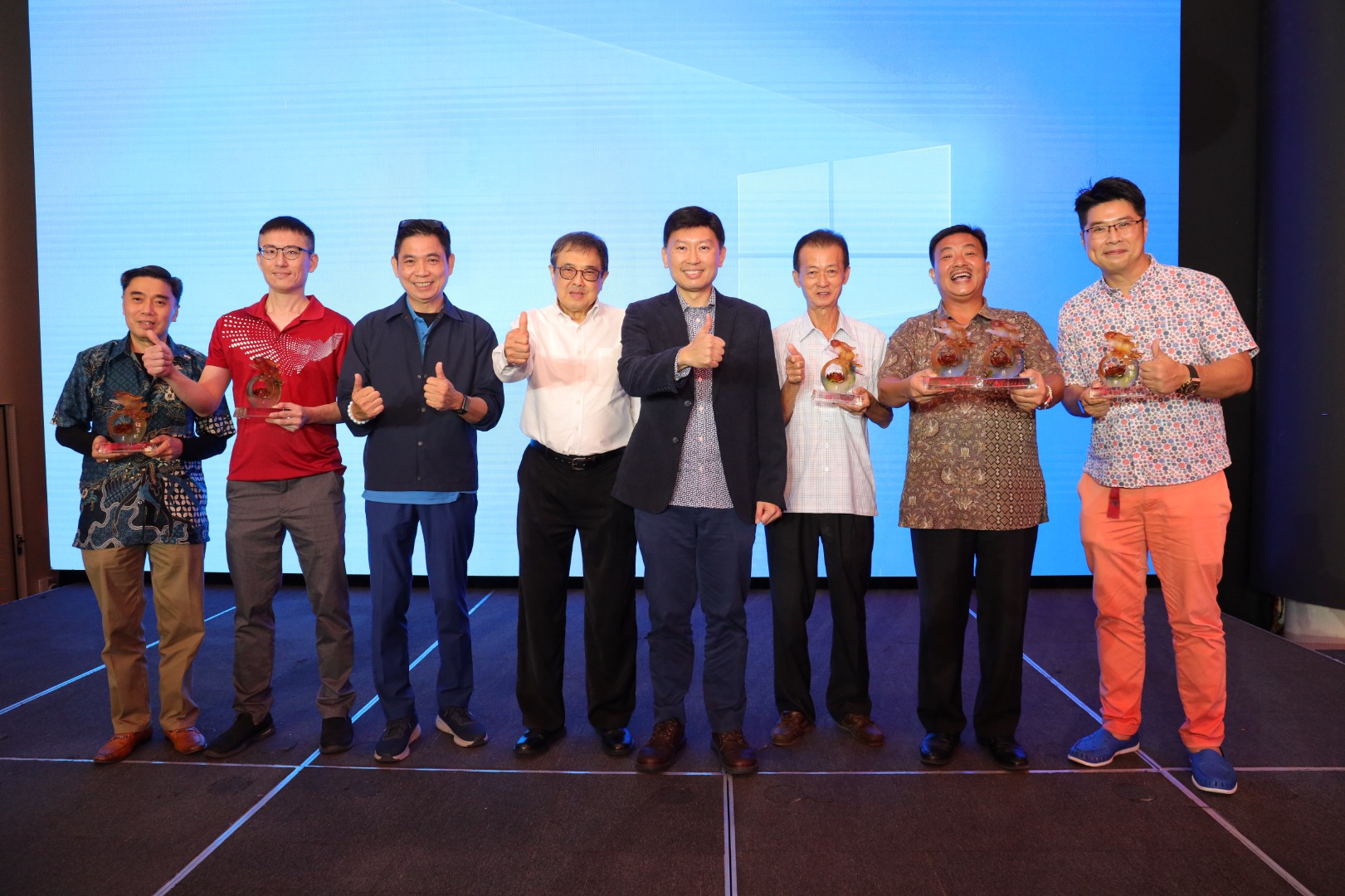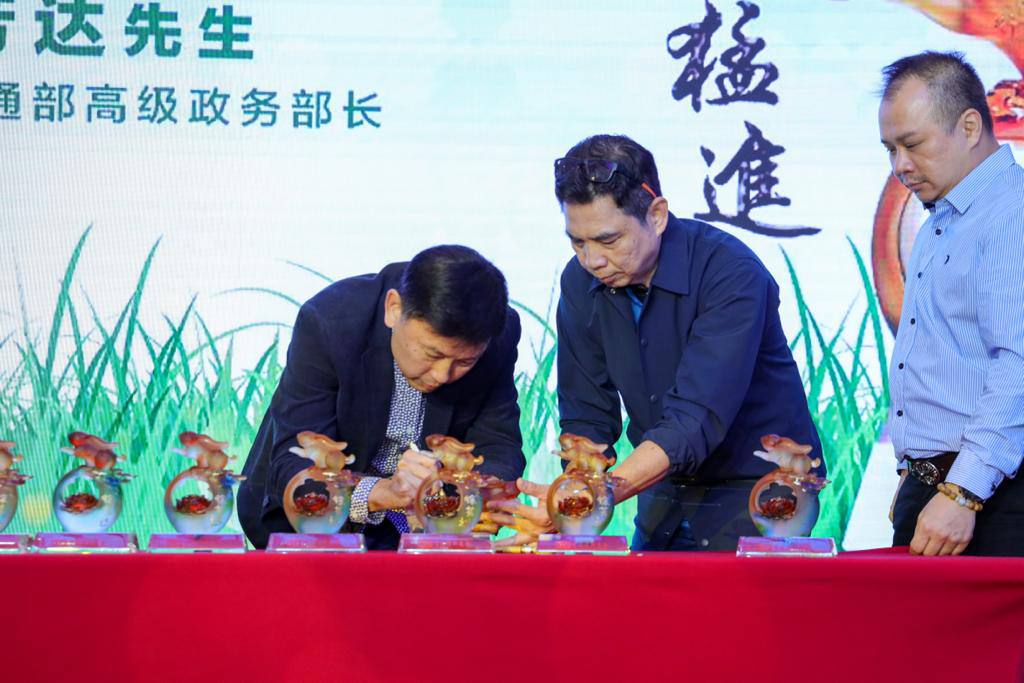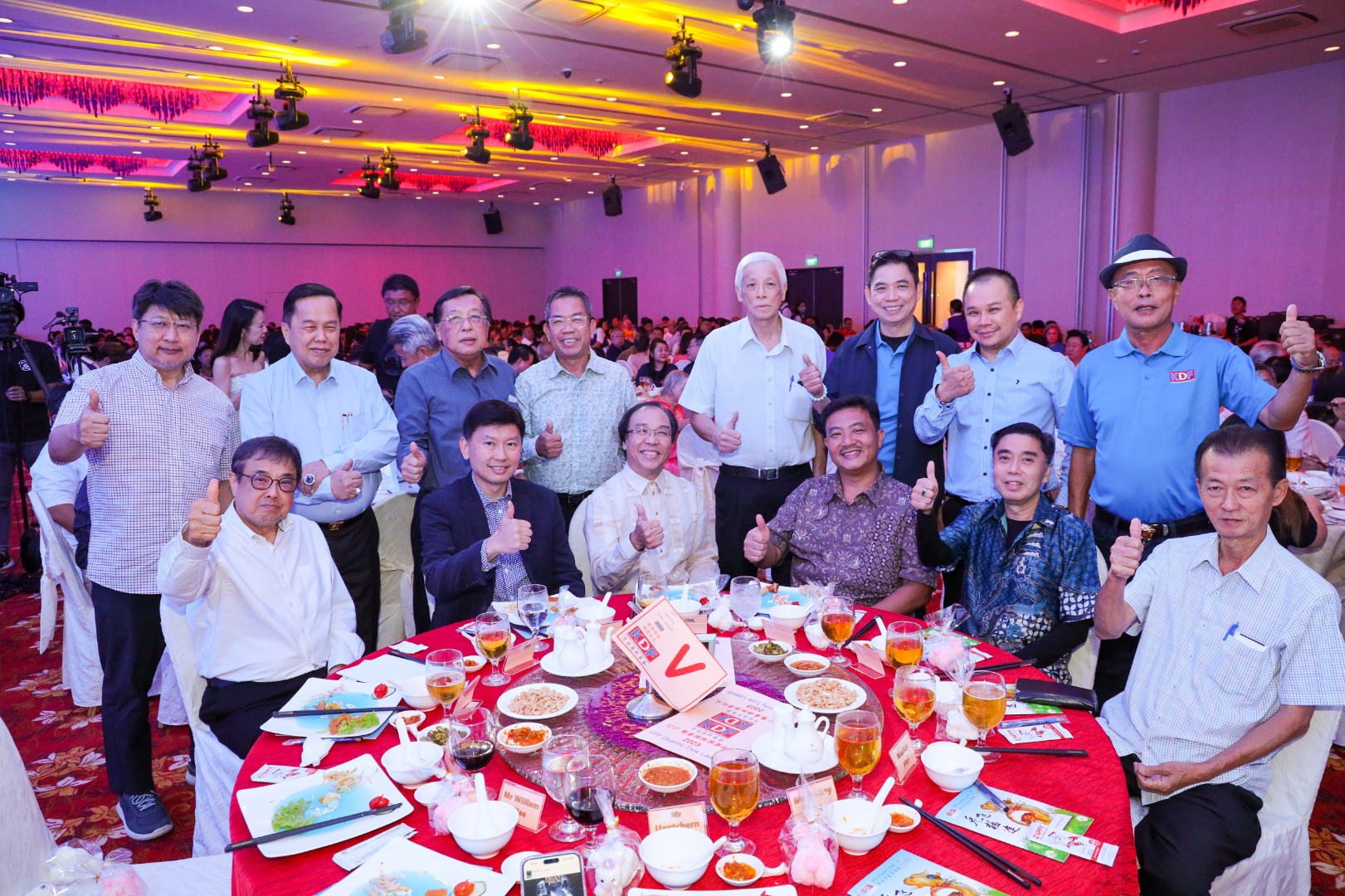 KDF's Charity Icon Launch Ceremony 2023 was an unequivocal success as we marked the momentous occasion with the unveiling of the exquisite 'Fortune Rabbit' 2023 Charity Icon, capturing the essence of the lunar year of the Rabbit. Crafted with exquisite precision from shimmering amber 'liuli' glass, this captivating masterpiece showcases a rabbit leaping gracefully amidst auspicious clouds and a blooming peony, symbolising resilience, growth, and the unwavering pursuit of a brighter future.
Bringing together a crowd of approximately 615 eager participants, the highly anticipated event unfolded on the 20th of May 2023 at The Jubilee Garden Restaurant, nestled within the SAFRA Toa Payoh complex. It was a night to remember, as this remarkable gathering proved to be a resounding success, not only in terms of the enthusiastic turnout but also in the astounding fundraising achievement of raising more than $500,000.
Adding to the allure of the event, esteemed dignitary Senior Minister of State, Ministry of Transport, and Ministry of Finance, Mr Chee Hong Tat, graced the occasion as the Guest-of-Honour. Radiating charm and captivating the audience with their warm personas, renowned singer Im Komei and local celebrity Brandon Wong assumed the role of hosts, creating an immediate rapport with the attendees. The evening ignited with energy as the immensely talented 24 Festive Drums troupe took centre stage, delivering a spellbinding performance that left the crowd in awe and set the stage for an unforgettable experience.
In his impactful opening speech, Minister Chee passionately appealed to the audience to unite and show their unwavering support for KDF's beneficiaries by wholeheartedly adopting the Charity Icon. Accompanied by the KDF Chinese Community Committee, Minister Chee took centre stage and unveiled a collection of eight magnificent 'Fortune Rabbit' Charity Icons, taking the time to sign each one personally. These unique pieces held a special meaning as they would be presented to the highest bidders of the Charity Icon during the event.
Renowned local Fengshui Master, Master Hui, added a deeper layer of significance to the Charity Icon as he delved into its symbolism. Emphasising on the Rabbit's representation of breakthroughs and resilience, he highlighted their ability to conquer obstacles through intelligence and determination. Coupled with the peony, symbolising wealth and elegance, adopters of the Charity Icon can anticipate a year of vitality, inner peace, and propitious opportunities for businessmen and investors.
The animated banter between Chan Tianwen and Brandon Wong elicited waves of laughter, enveloping the audience in an atmosphere of pure joy and amusement. In a remarkable display of talent, the crowd was enthralled by a series of incredible performances, including a heartfelt rendition by Mr Chee Hong Tat of the renowned song "I Once Loved You with All My Heart" (我曾用心愛著你). Minister Chee's soulful delivery of this timeless ballad left an indelible mark on everyone present, evoking a wave of nostalgia, introspection, and a profound appreciation for the transformative power of love.
Zhuang Qing Yu, revered as the local "King of Hokkien Songs," graced the stage and delivered two signature songs. Sharing his personal experience as a kidney patient, he shed light on the arduous impact it has on one's physical well-being and financial stability. Urging the public to make a difference, he passionately appealed for generous donations to the Foundation, enabling them to provide assistance to kidney patients in need. Towards the end of the night, the charity auction closed, and the top bidders of the nights were:
Dr Teo Hark Piang - $14,848 & $14,848 (Auctioned Twice)
Mr Lim Boon Guan - $20,000
Mr Lim Soon Hock - $13,333
Mr Yeoh Choon Jin - $12,000
Mr Ong Lian Kwang - $12,000
Mr Alvin Chua - $11,888
Mr Richard Lee, PBM - $10,888
The KDF Charity Icon Launch Ceremony 2023 concluded on a high note, with an enthusiastic singalong to the timeless Chinese classic, "Song of an Ordinary Man" (凡人歌), followed by heartfelt applause in recognition of our compassionate donors and talented performers. KDF extends its sincere gratitude to everyone for their generous support in aiding underprivileged kidney patients in Singapore.
The KDF Charity Icon holds deep meaning as a fundraising endeavour spearheaded by the Chinese Community Committee of KDF since 2003. By generously donating $888 or more, you can adopt the KDF Charity Icon - "Fortune Rabbit." Your invaluable support will directly benefit low-income kidney patients, many of whom belong to Singapore's lowest 10% income category. The funds raised through this initiative will be utilised to offer vital subsidies for dialysis treatments, medication, transportation, and holistic care. Every contribution you make will create a tangible impact on the lives of our patients.