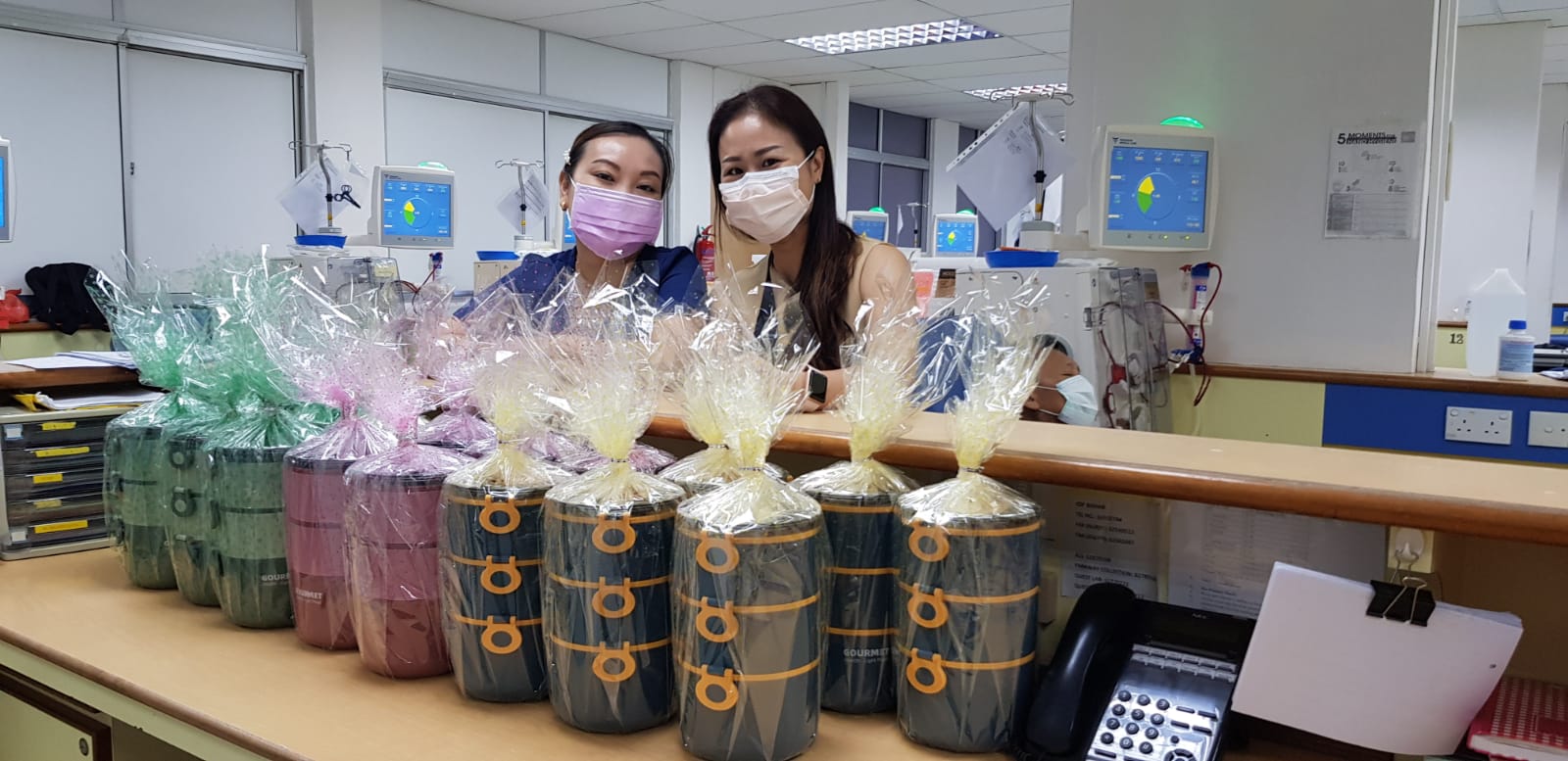 The Heart of Healthcare
As Singapore continues to navigate through the fight with Covid-19, the healthcare industry has had to undergo fast and major transformations to keep up with the challenges faced within the past year. Social workplace sacrifices had to be made, and our clinical team was put on a split-team work arrangements. As such, they were not able to bond over meal breaks.
This Nurses Day, to thank our nurses for their hard work, for all the sacrifices made, and the sheer tenacity displayed during these challenging times, we gifted everyone with a unique 3-tier tingkat lunchbox, perfect for all their takeaway lunches. Until group mealtimes are allowed again, we hope that this special gift will serve as a reminder that we are all in this fight together, and it will only get better from here.
Thank you nurses, for being the light in our patients' lives!