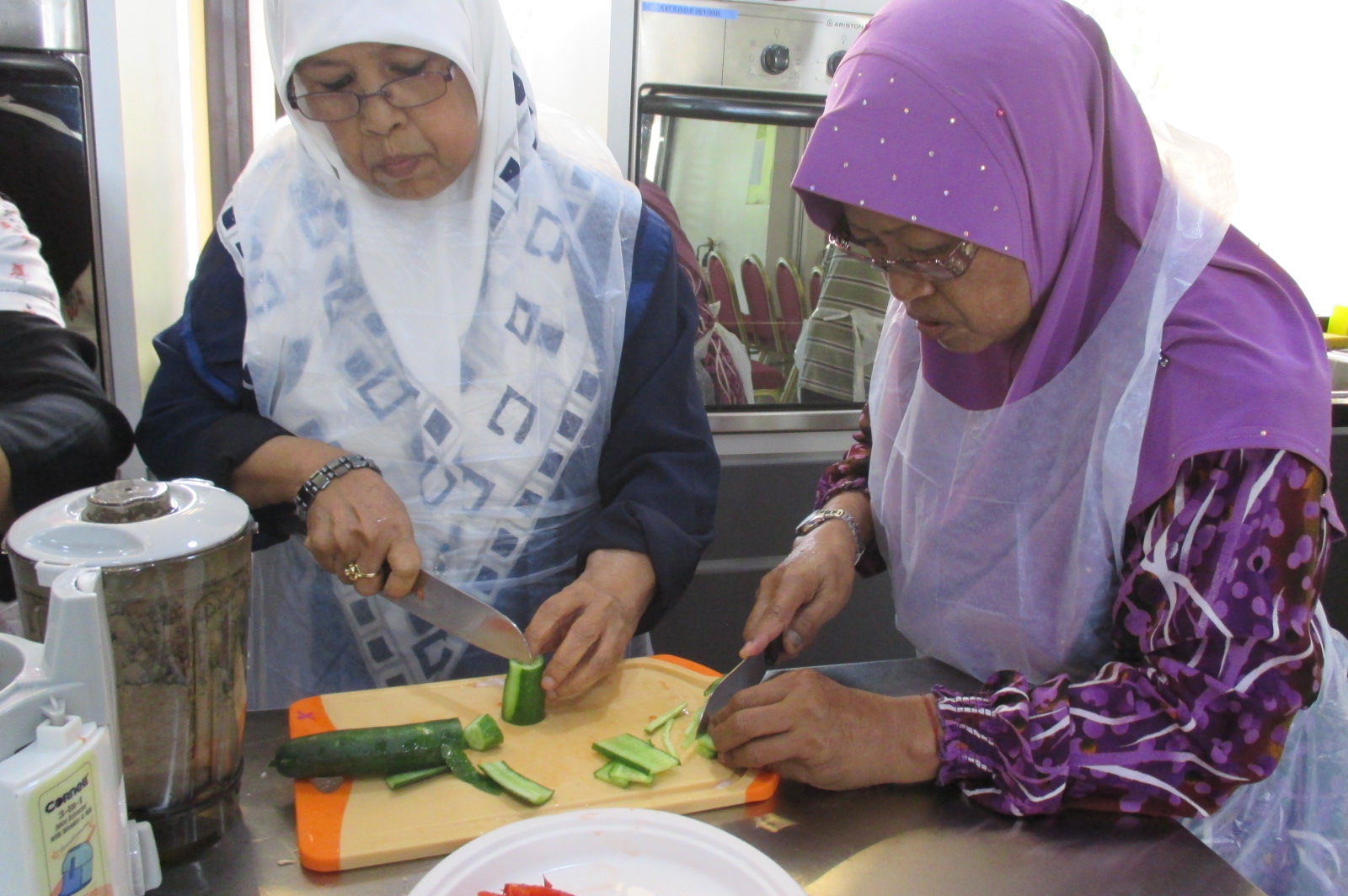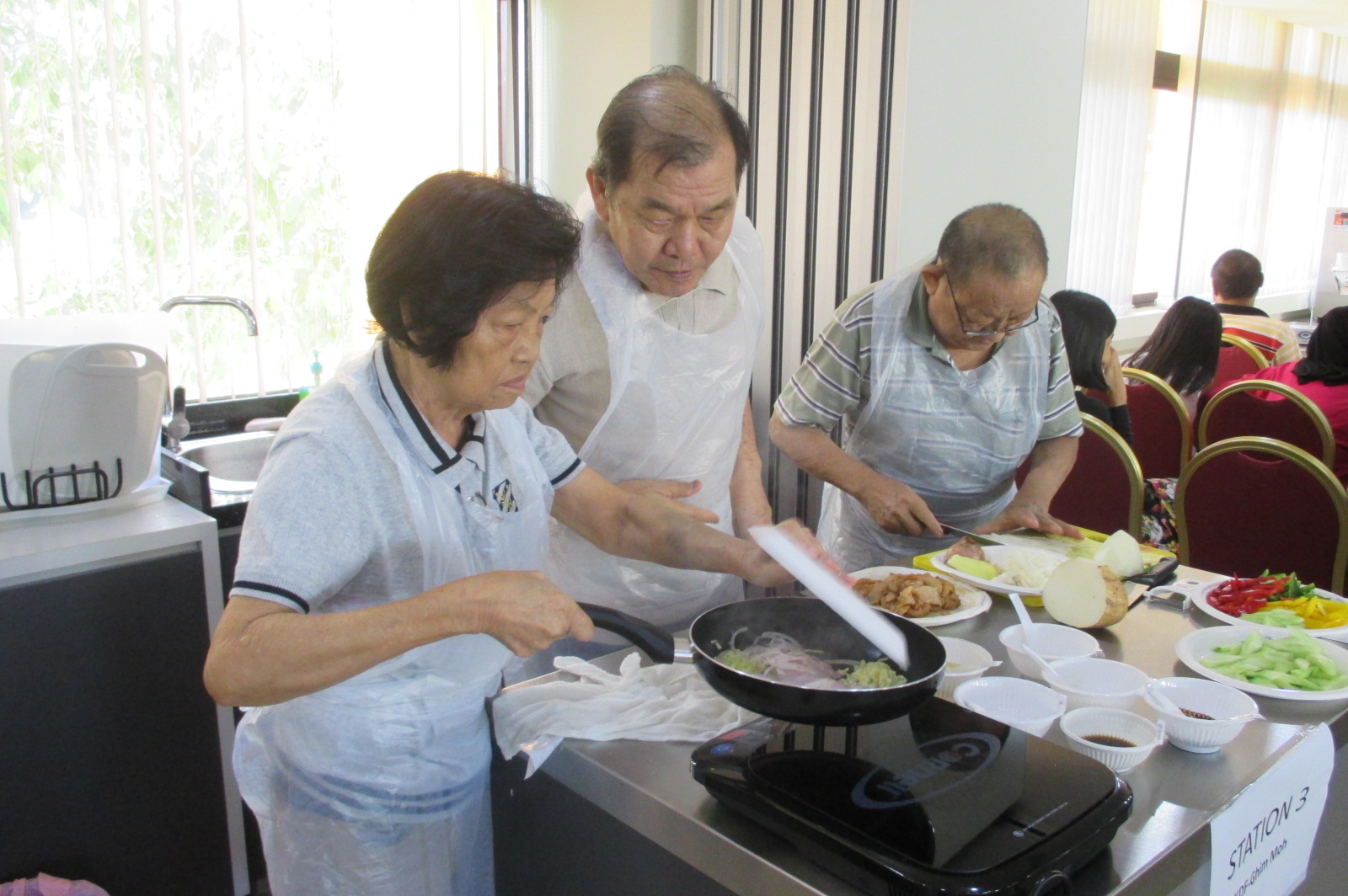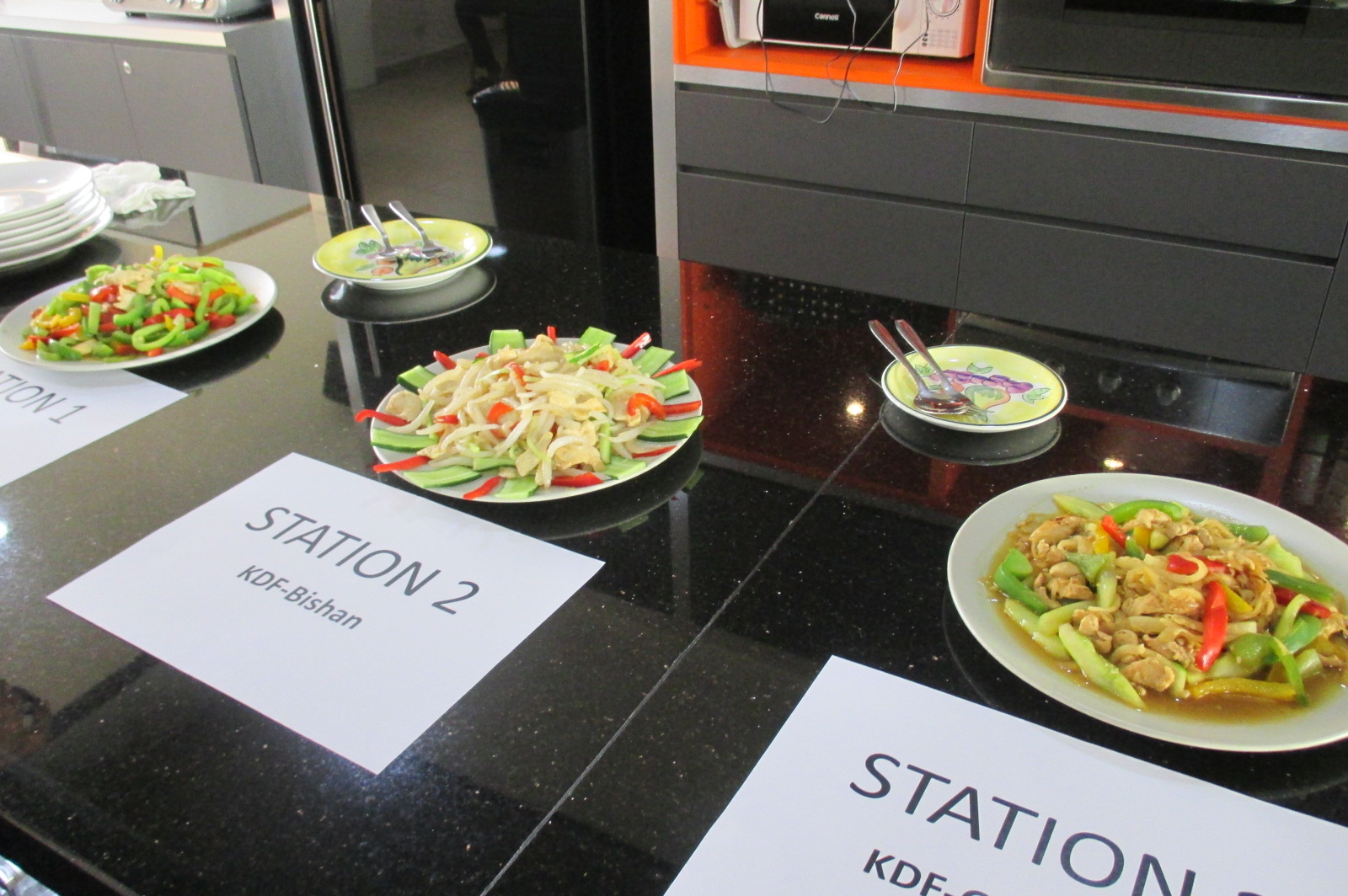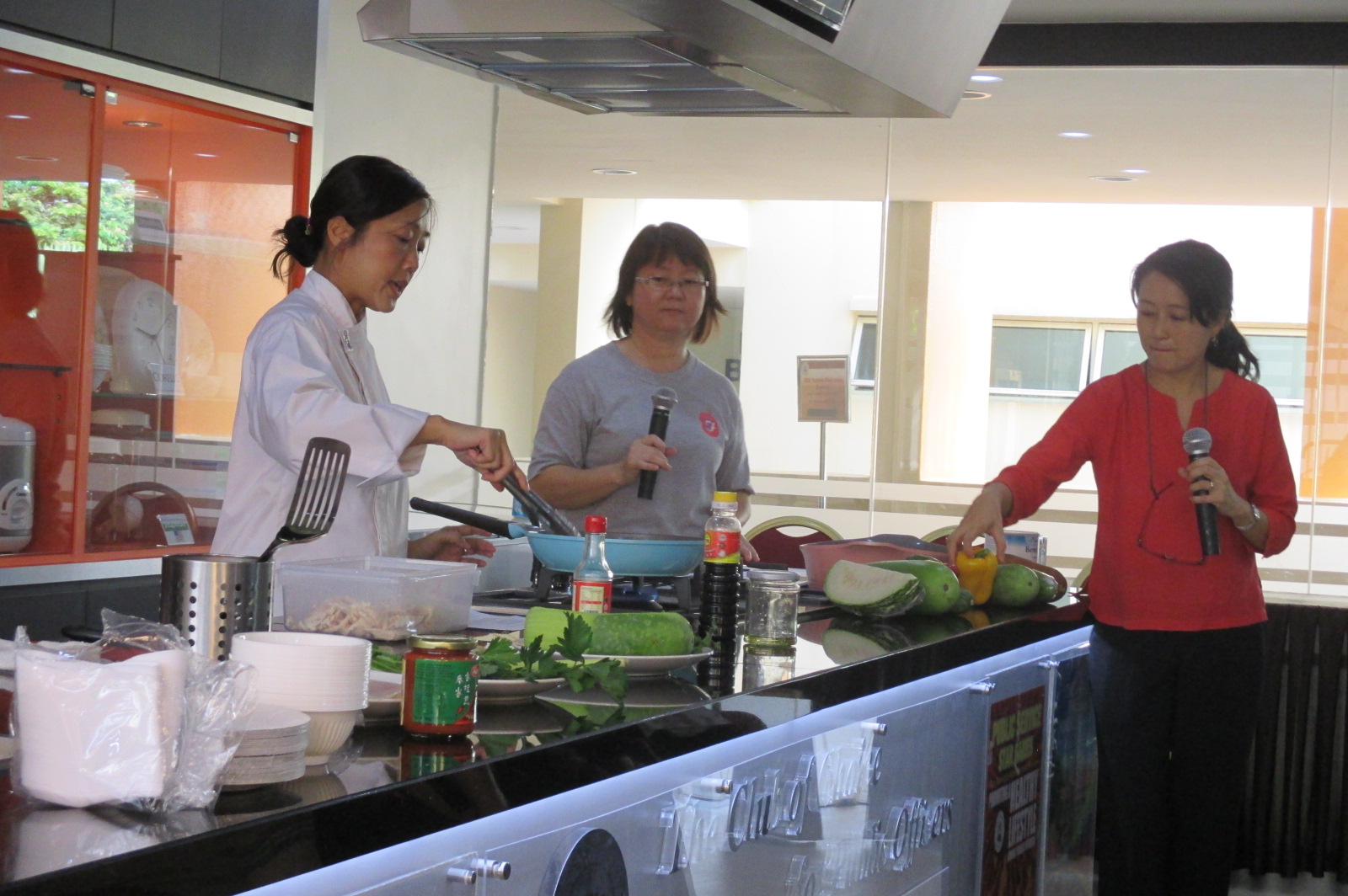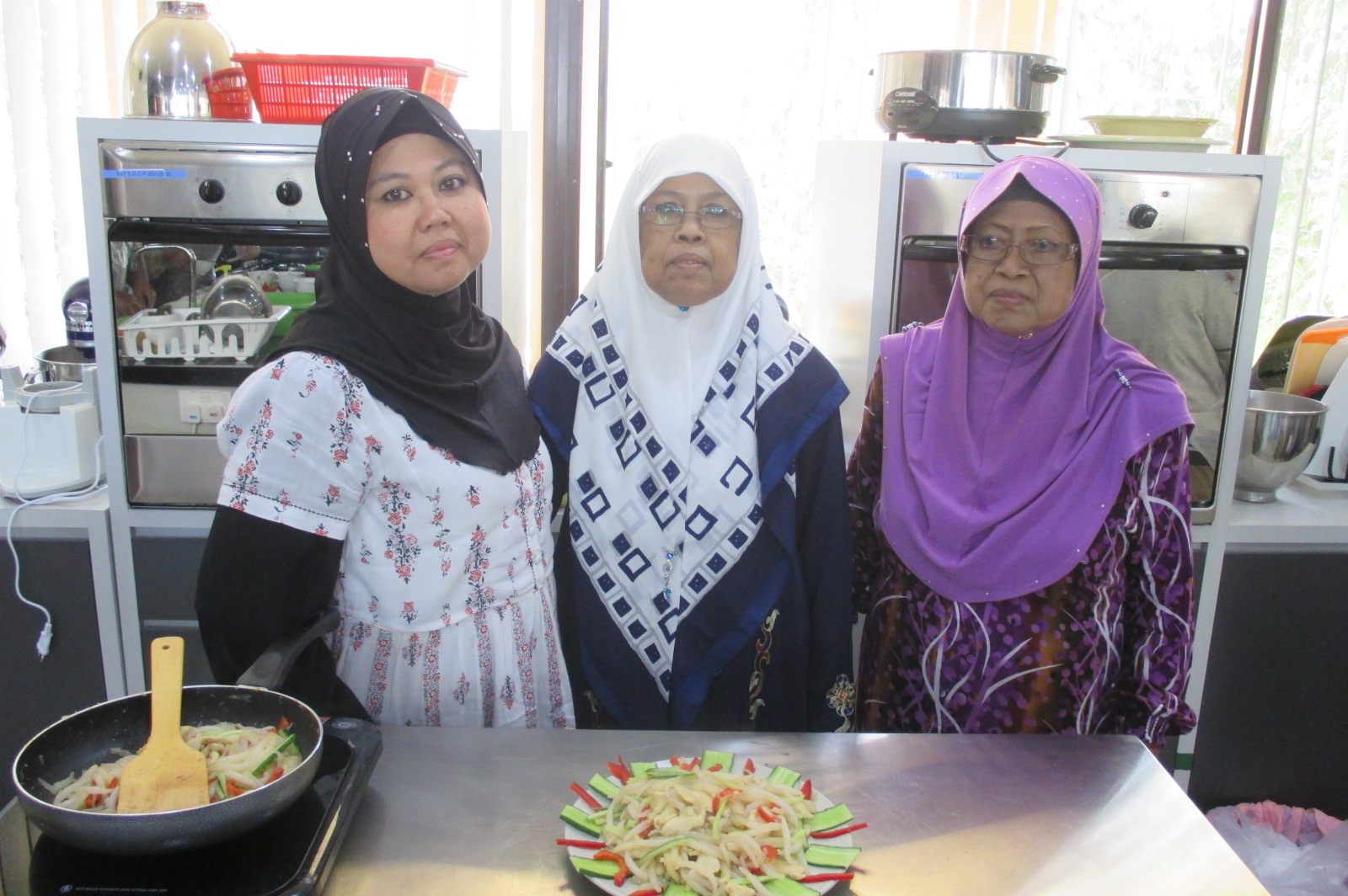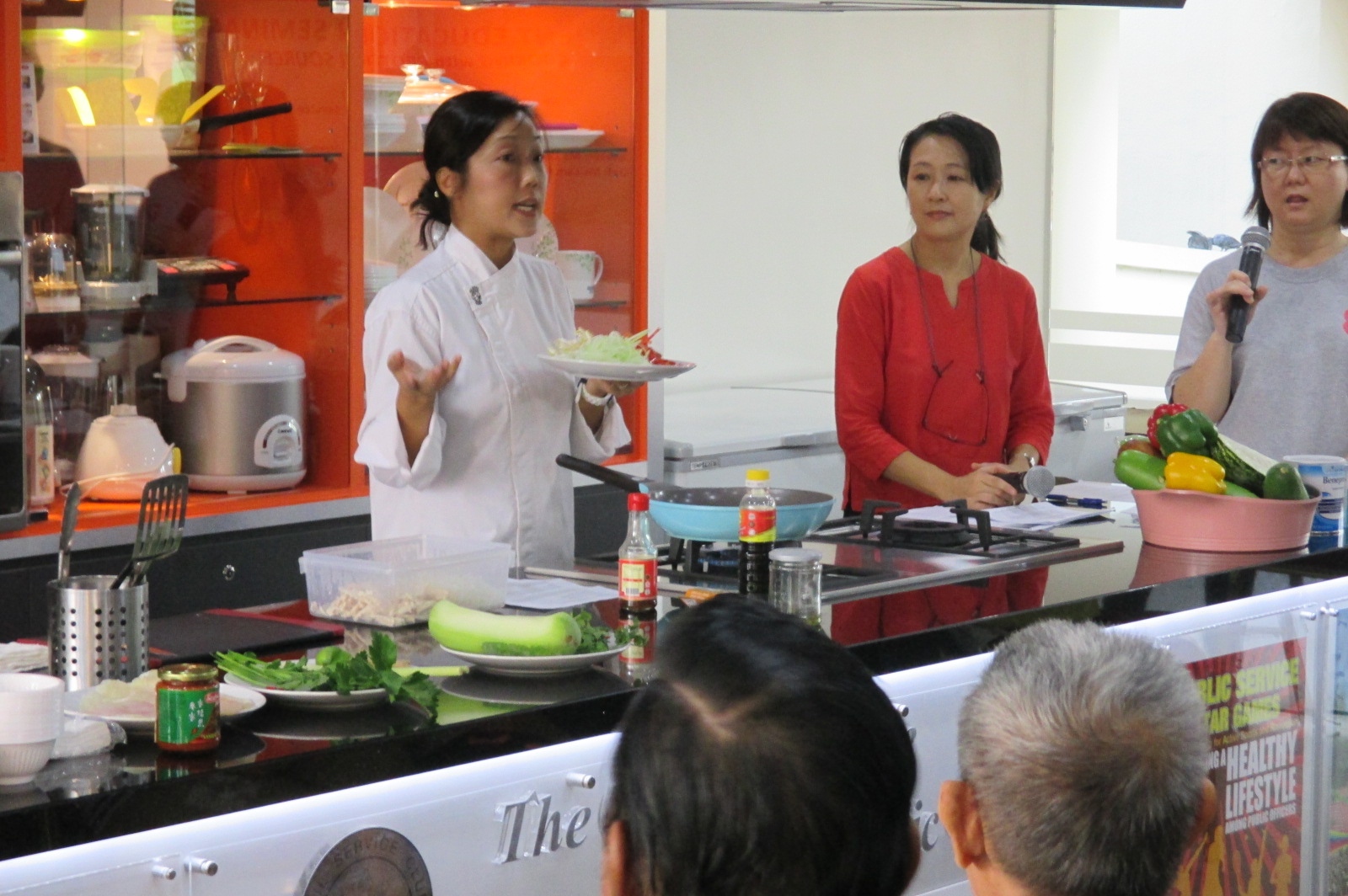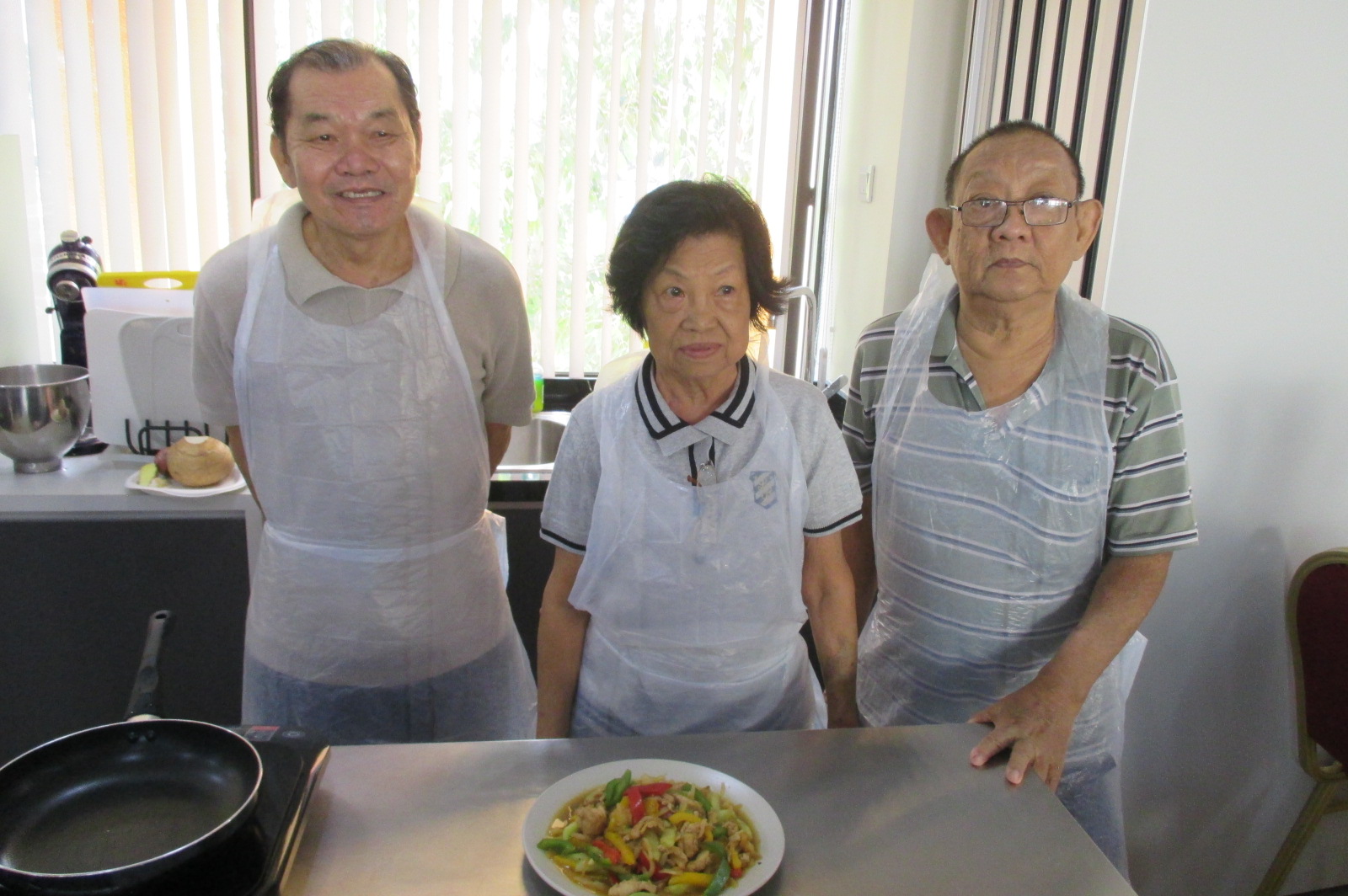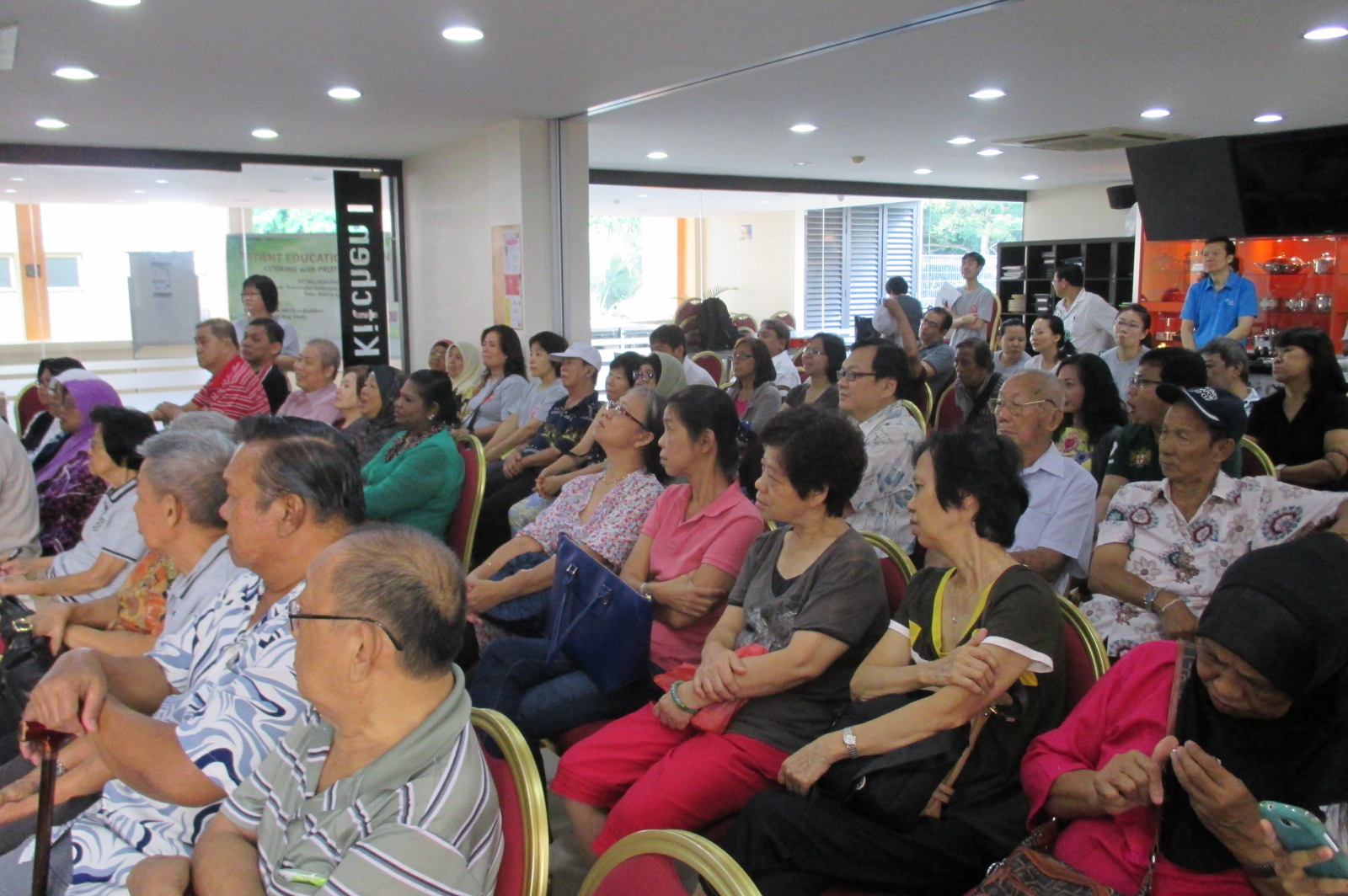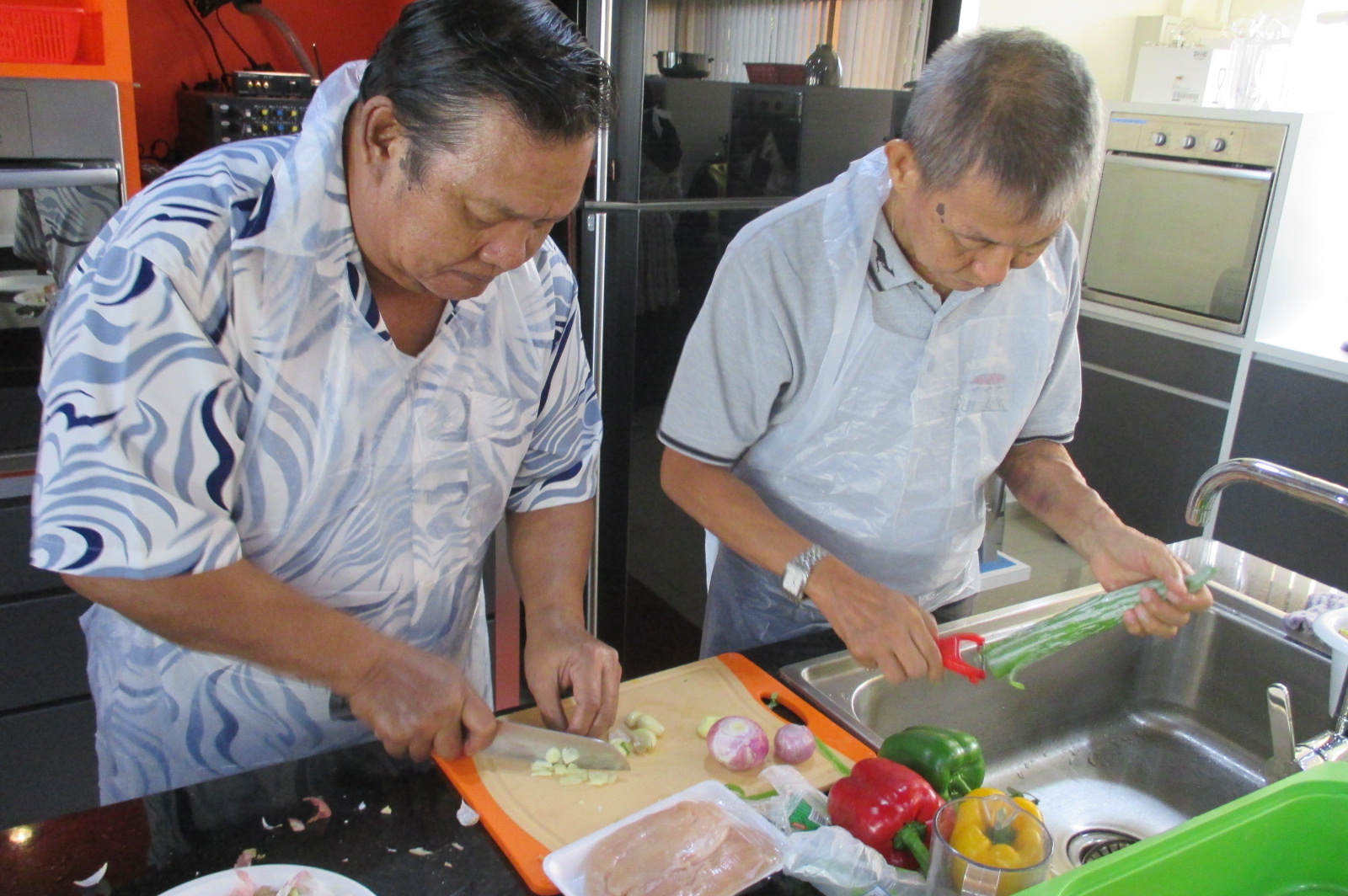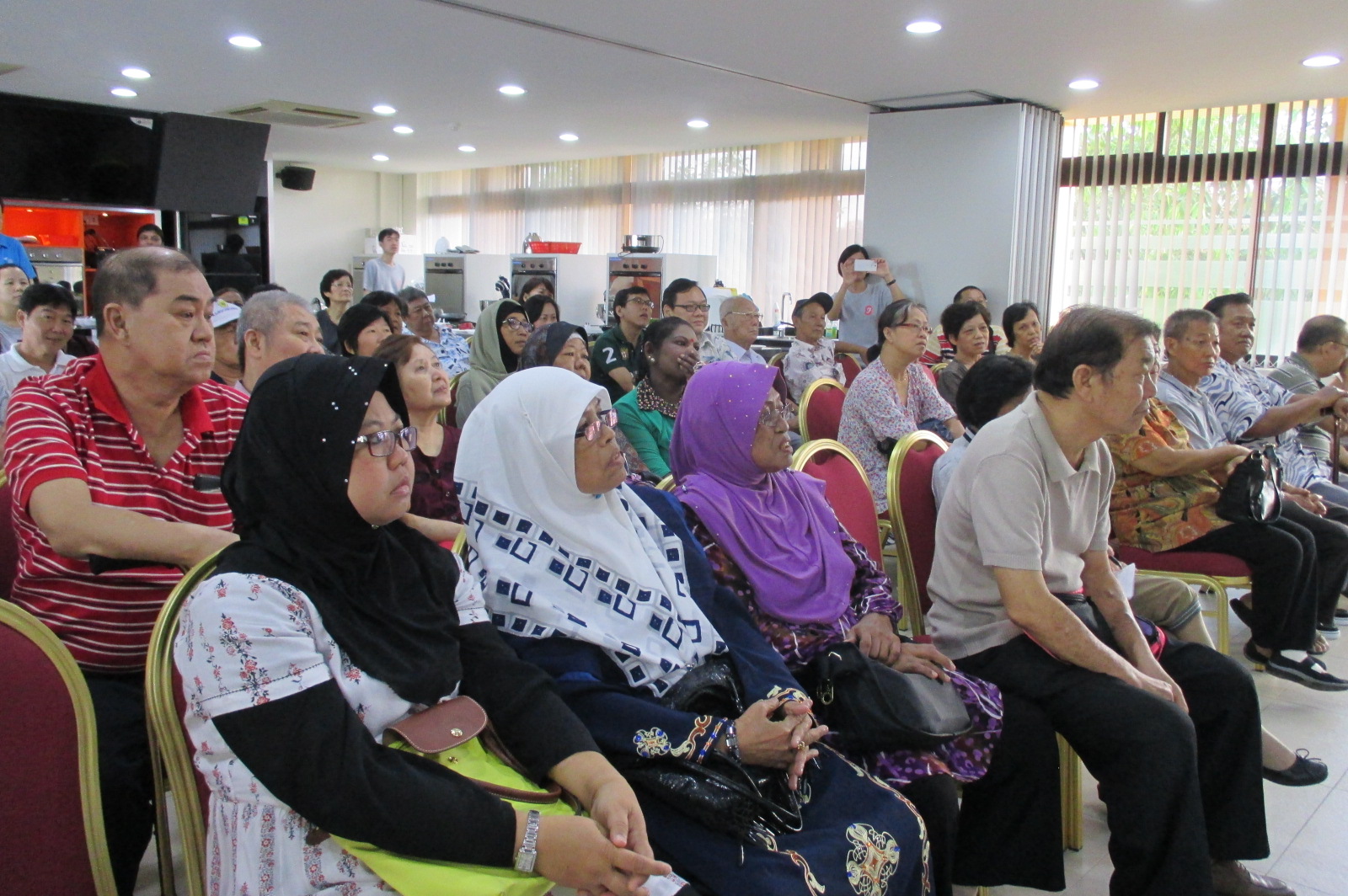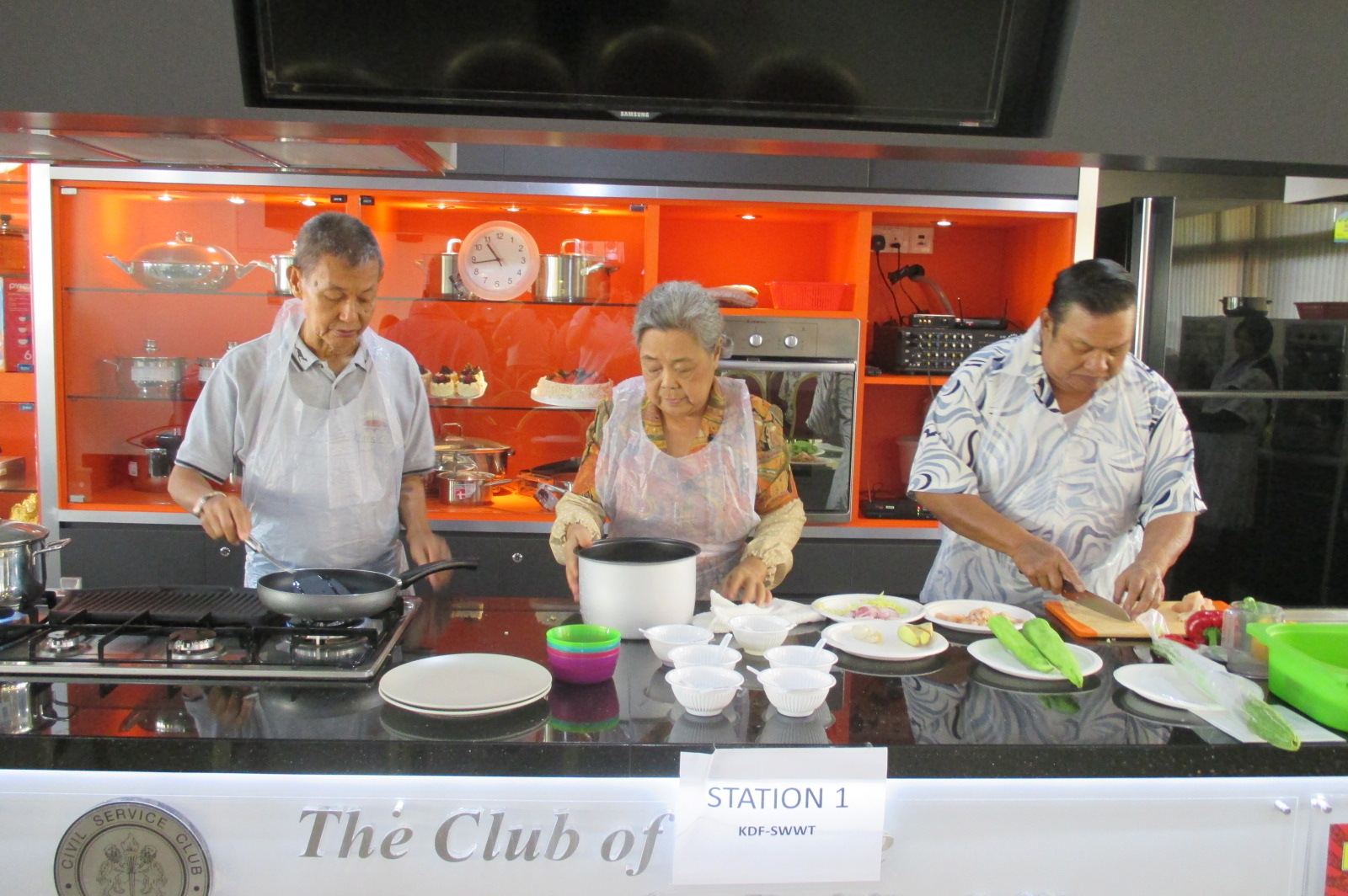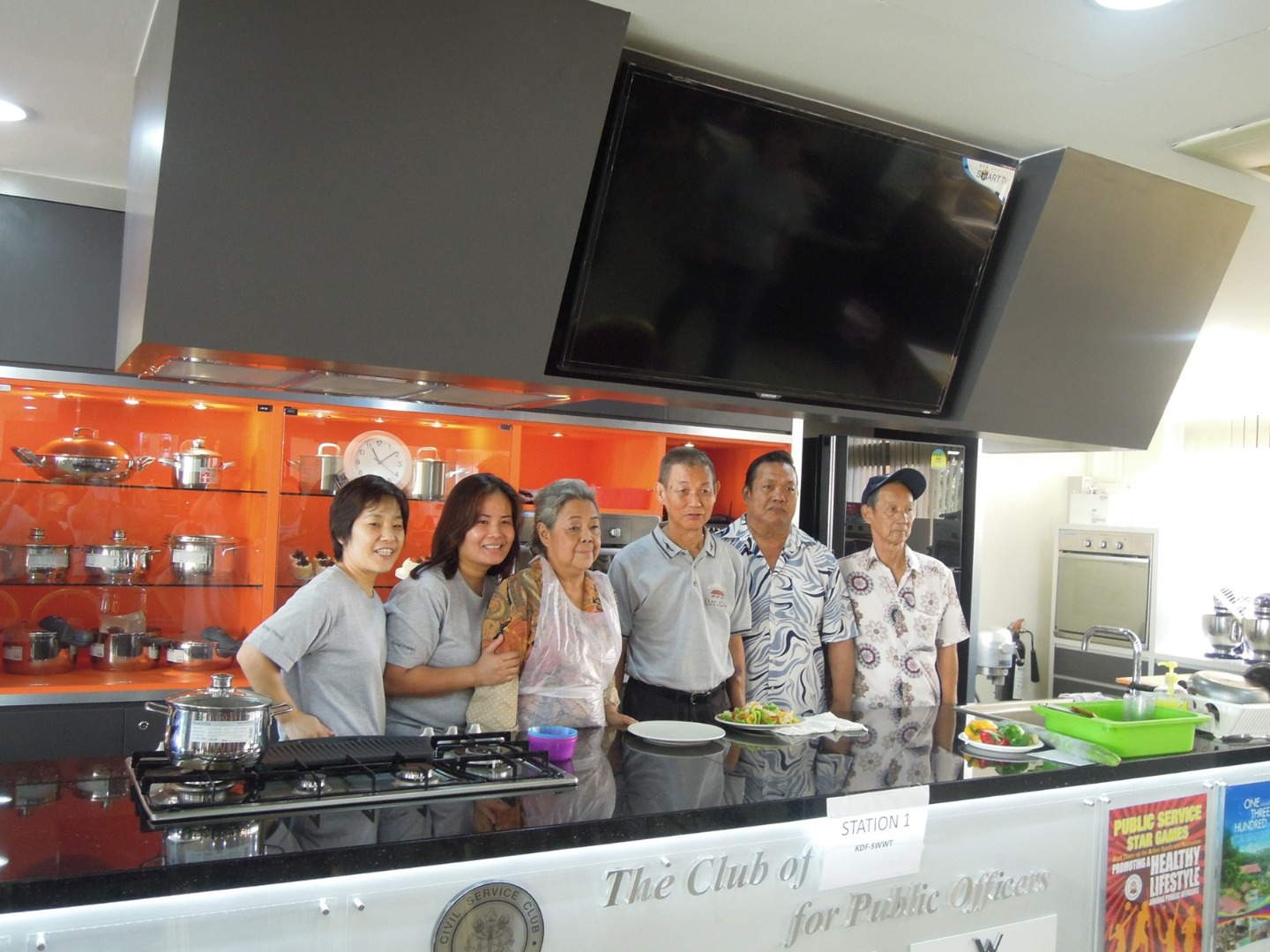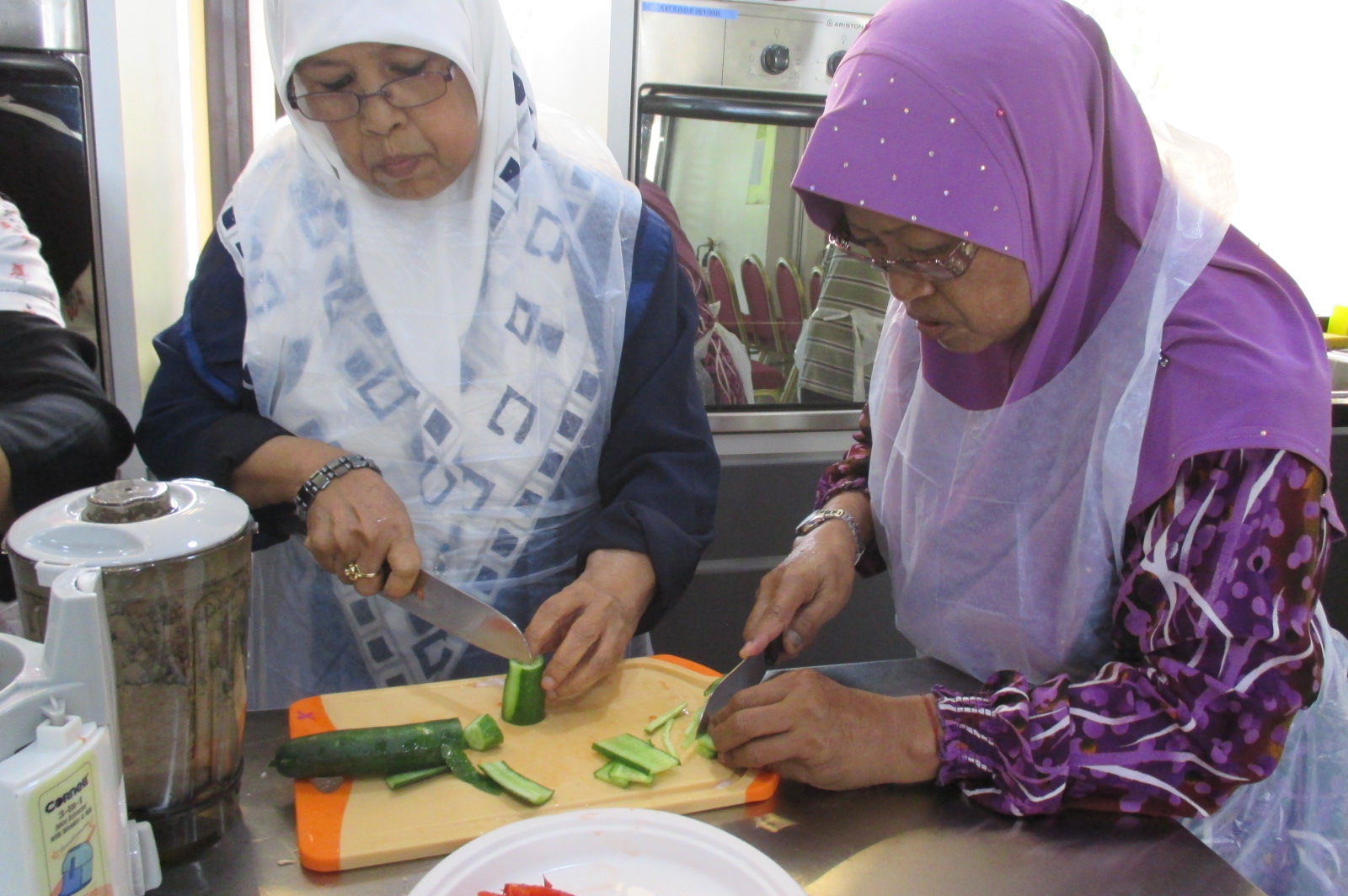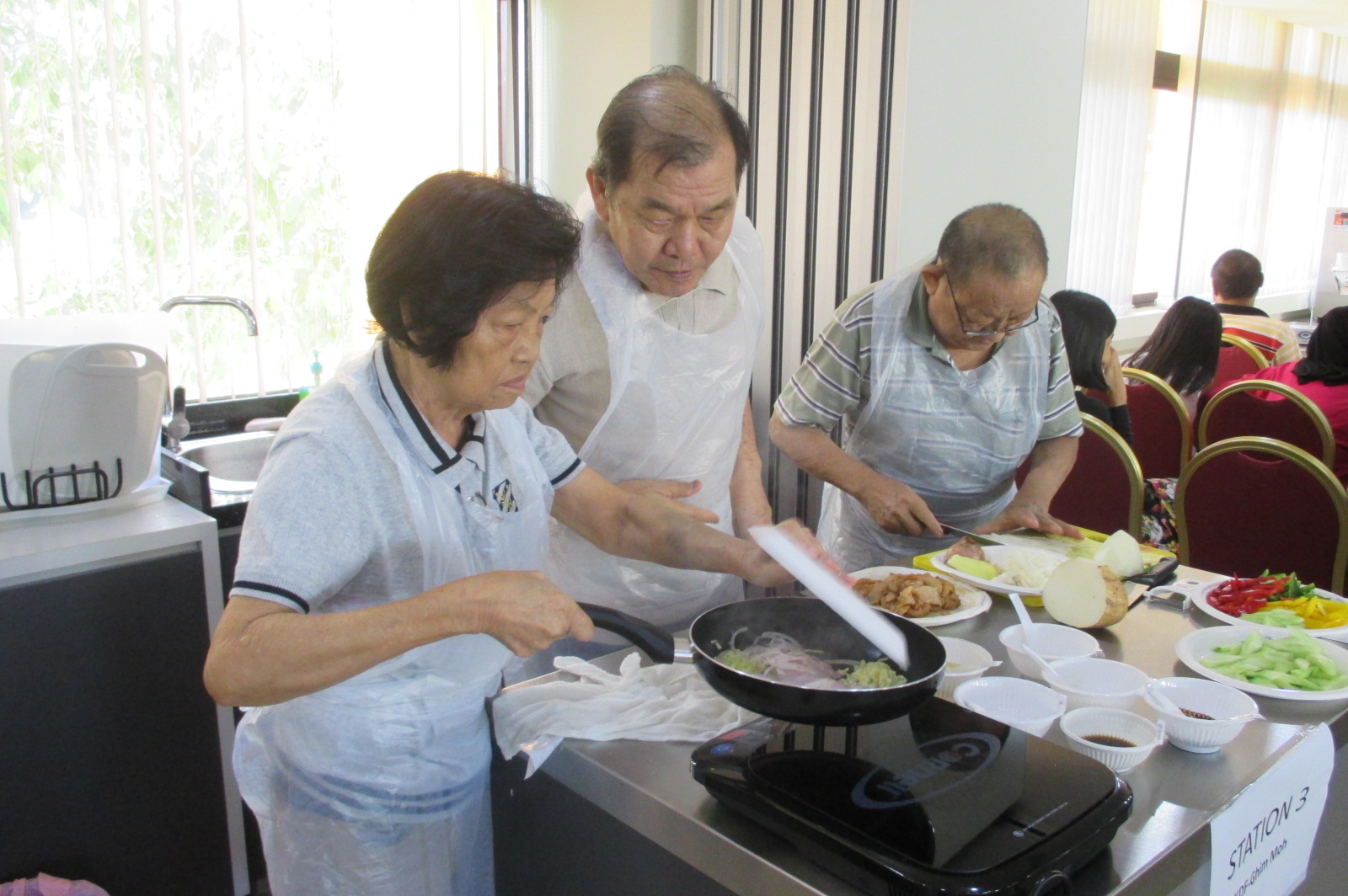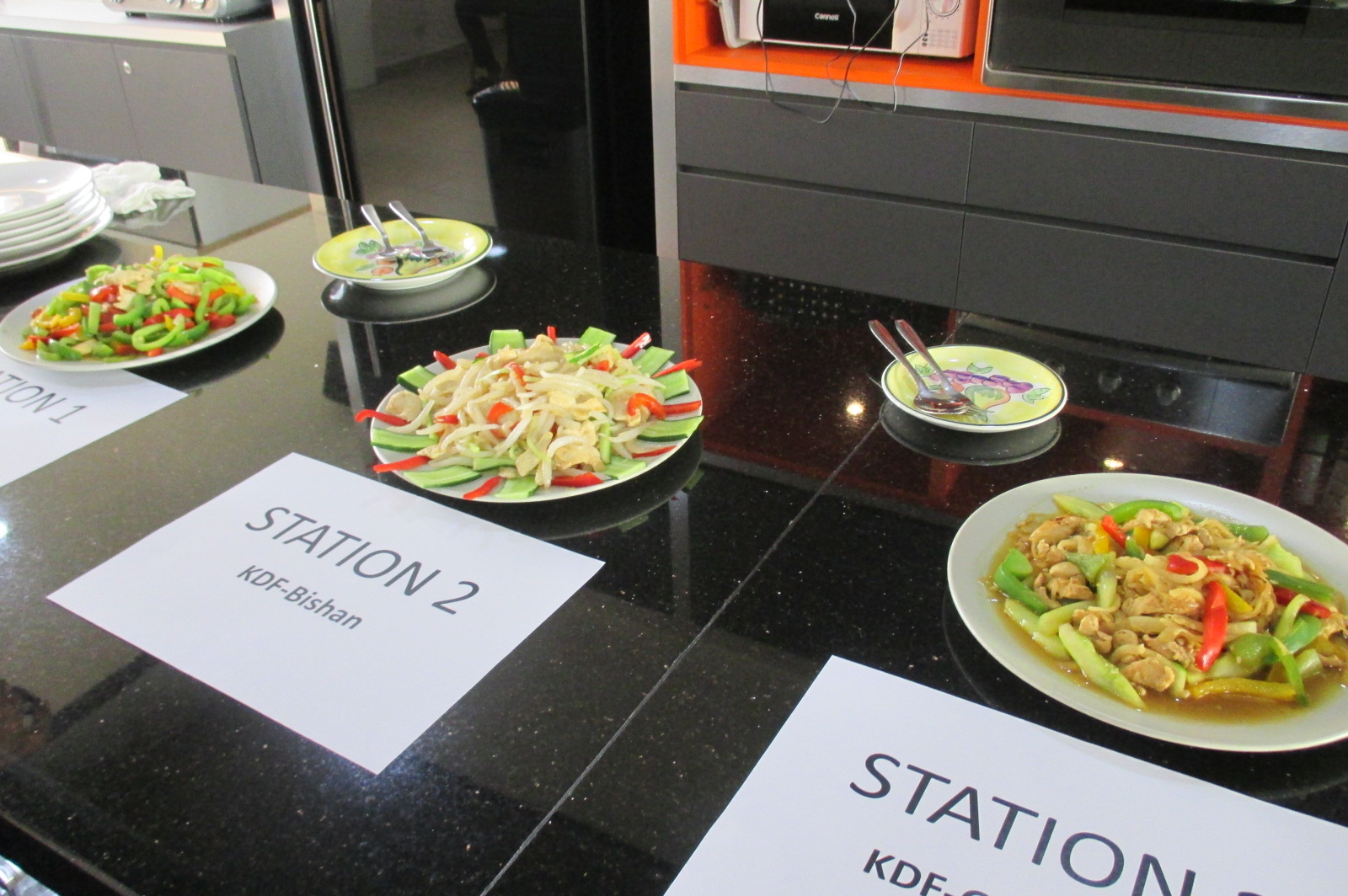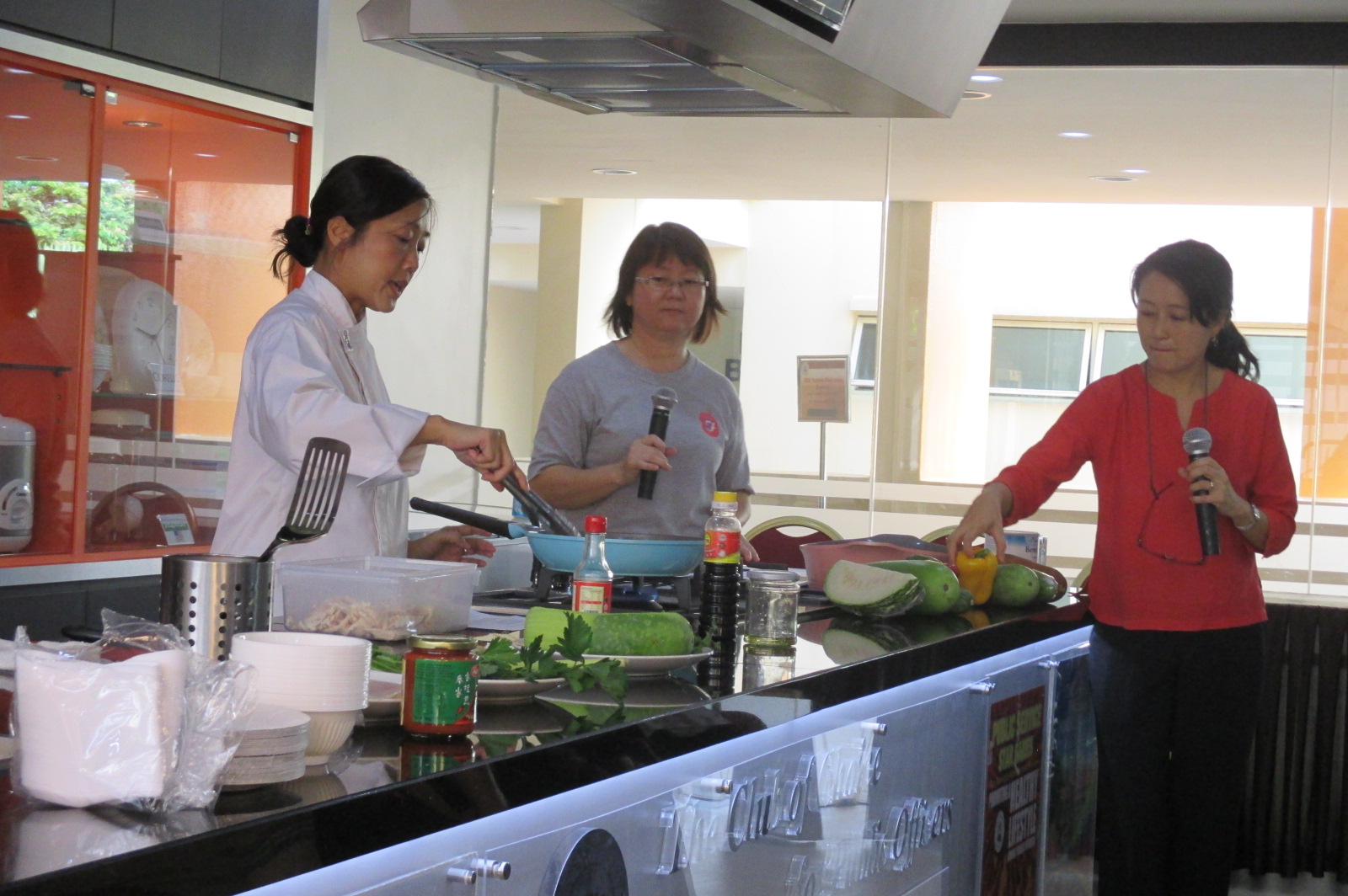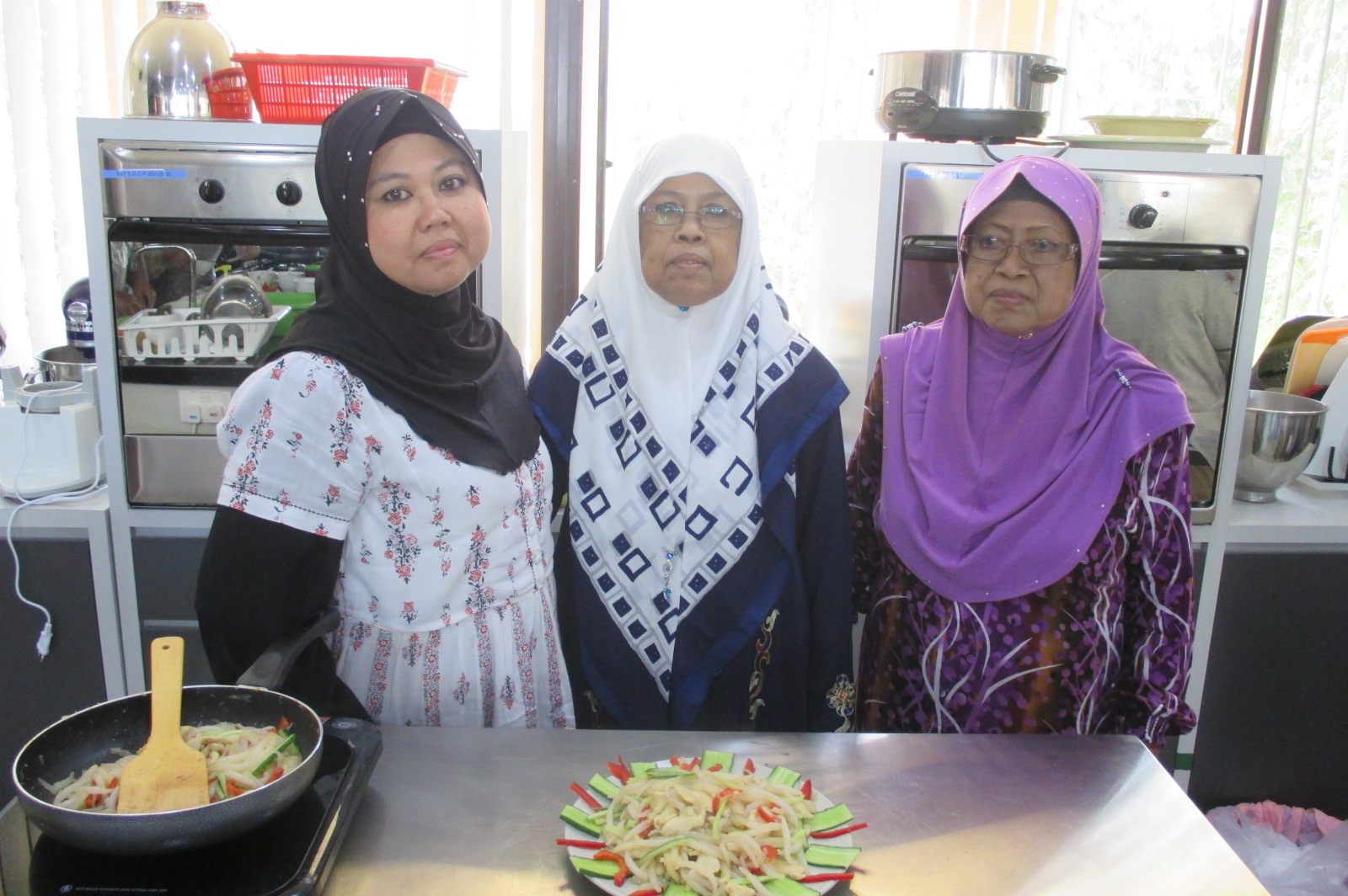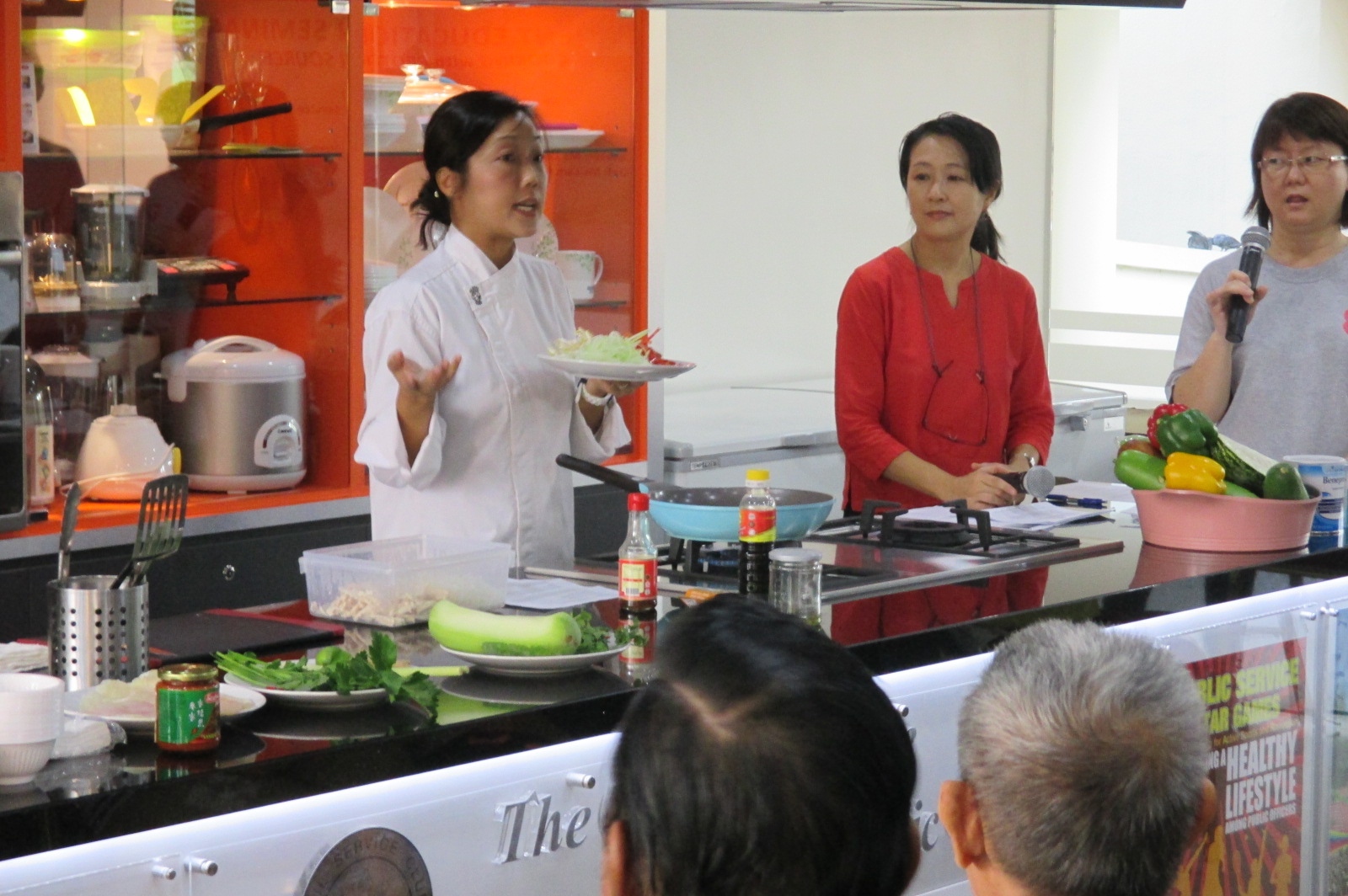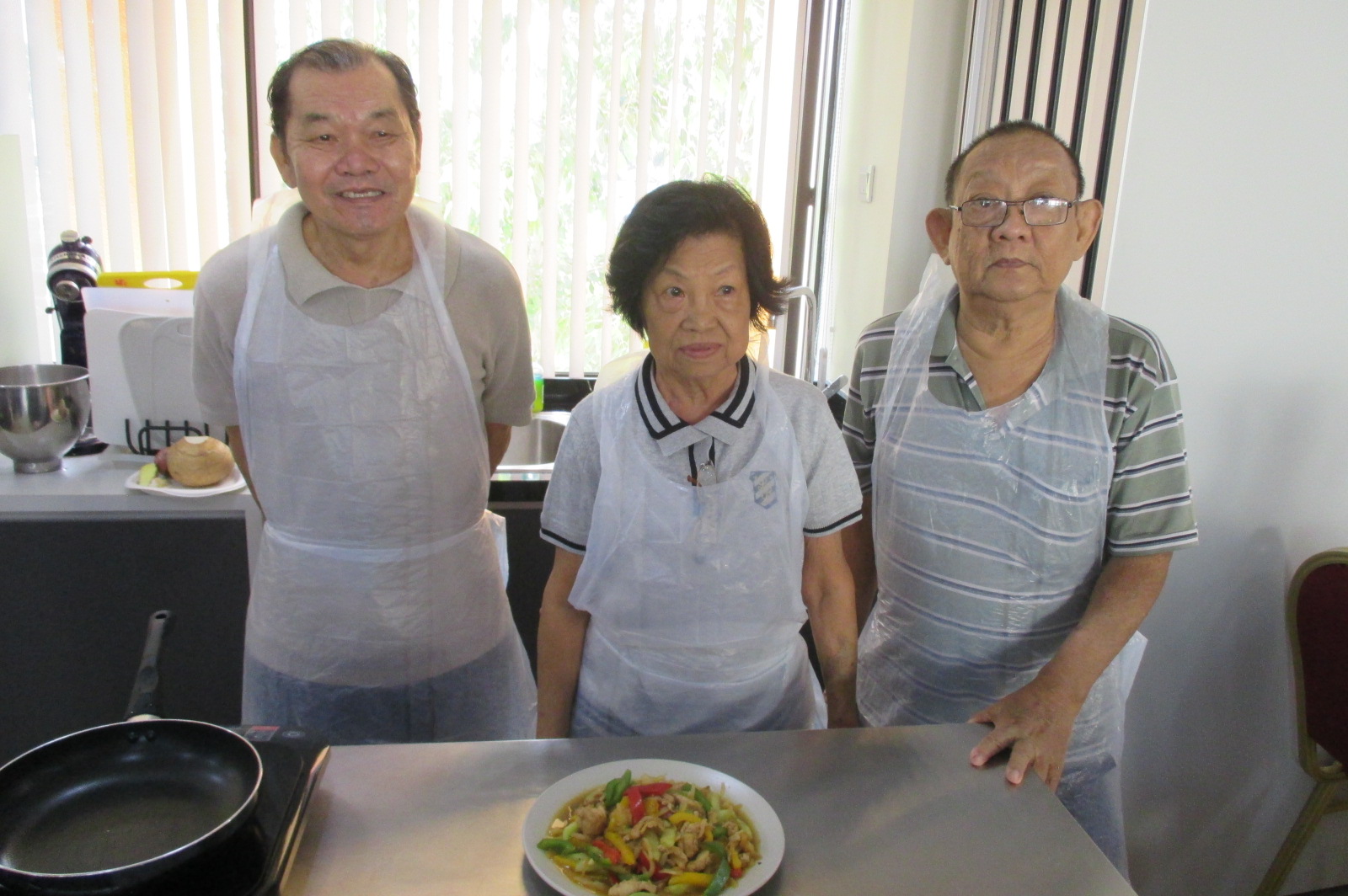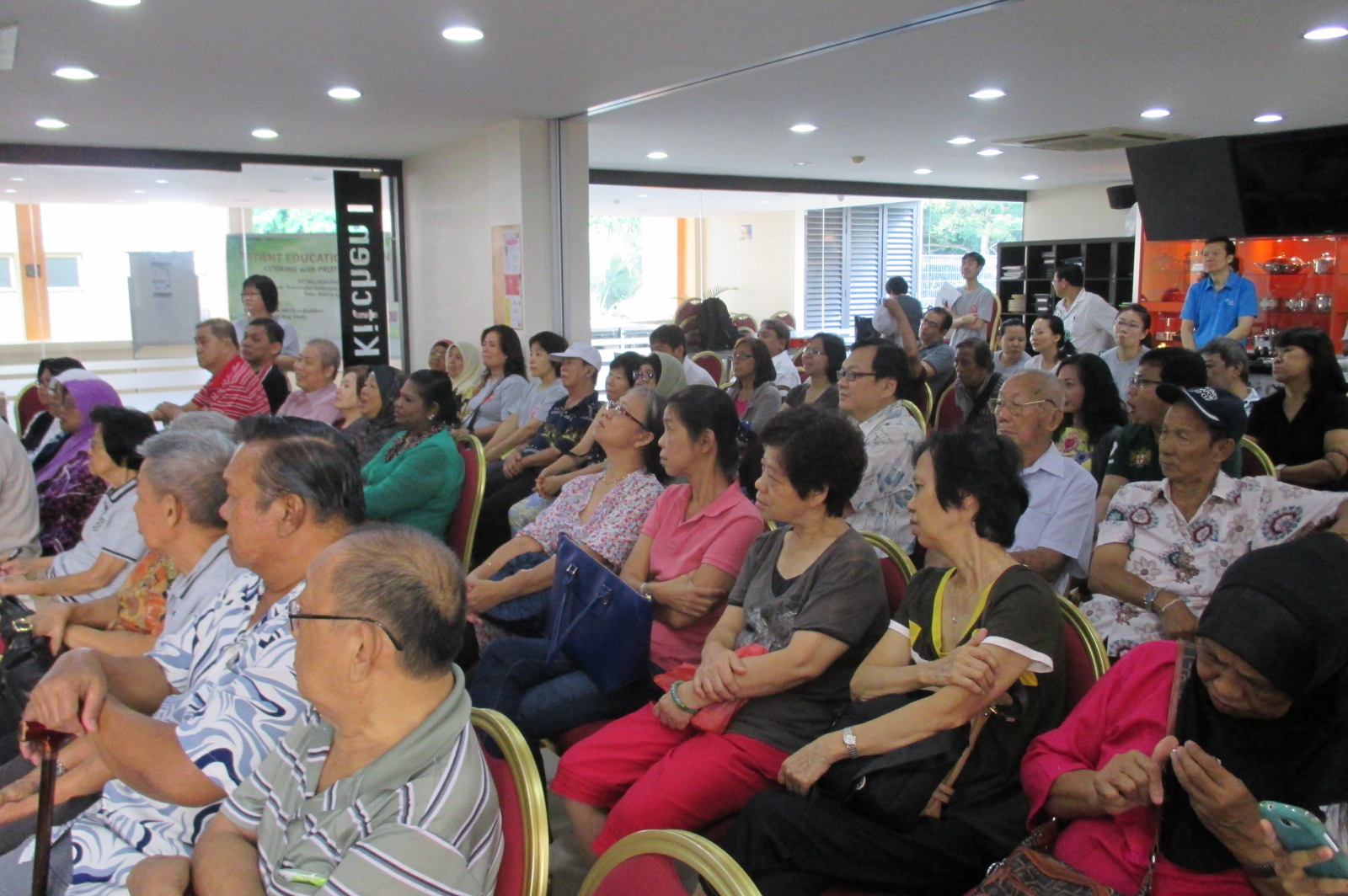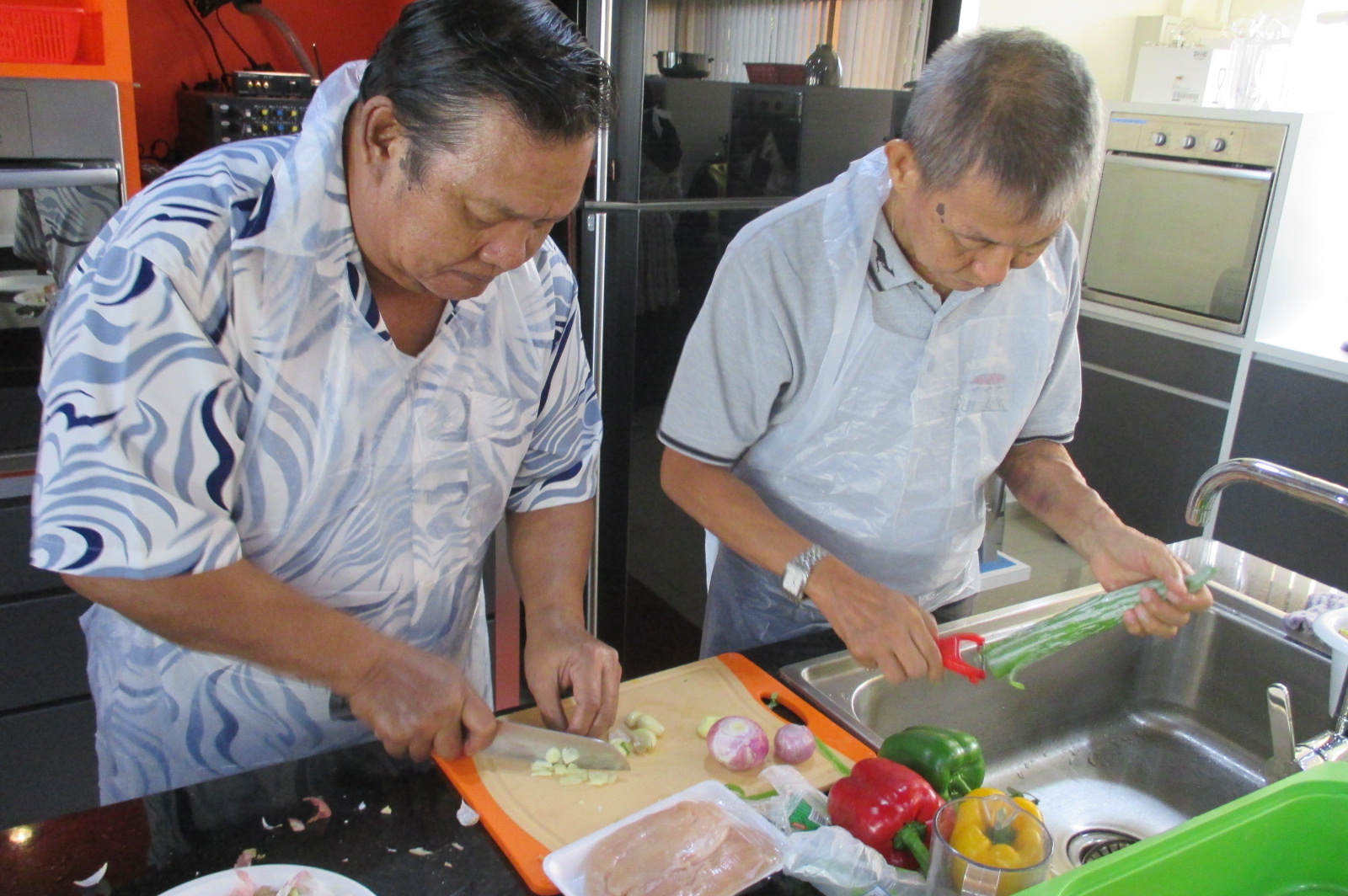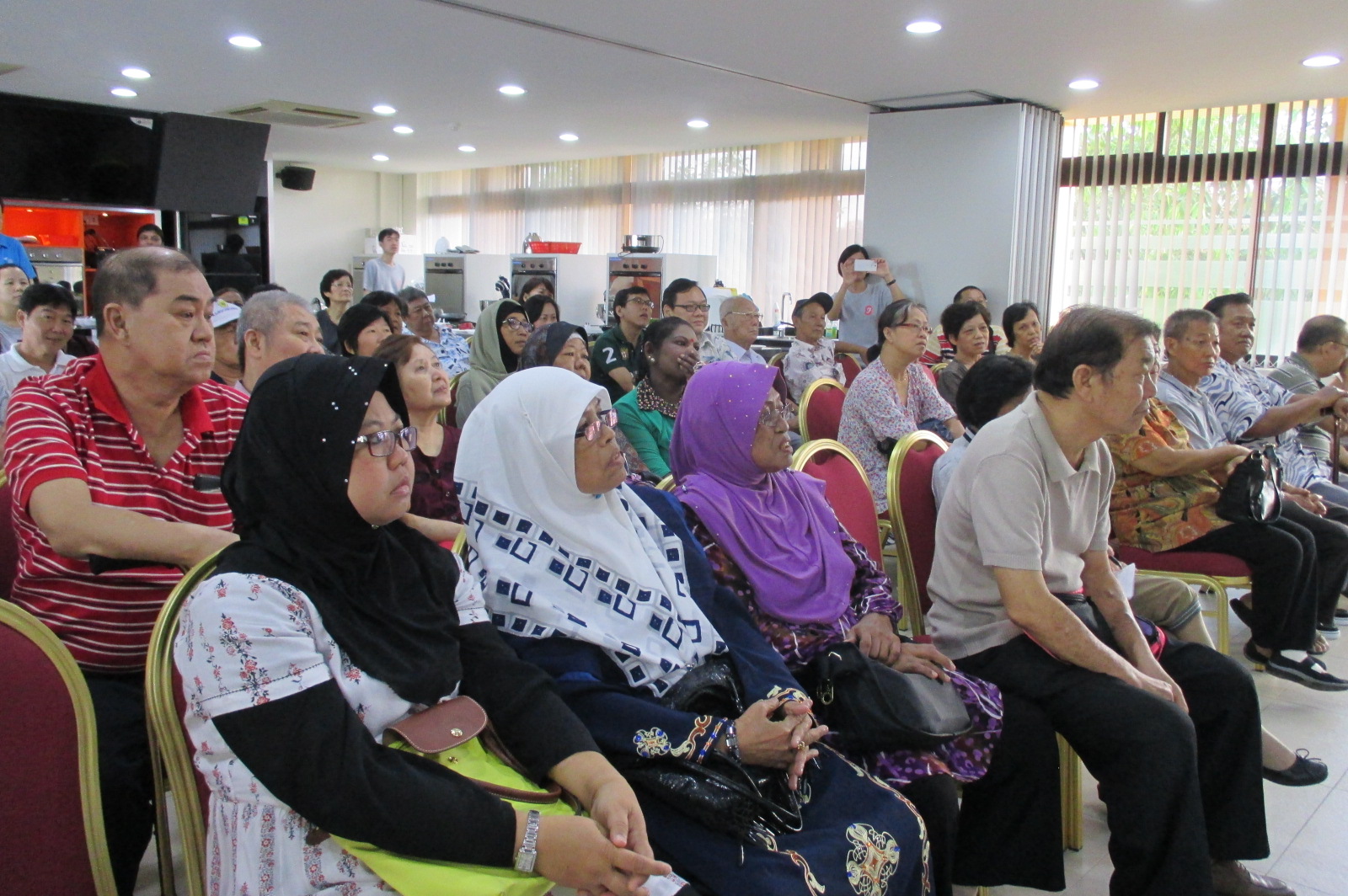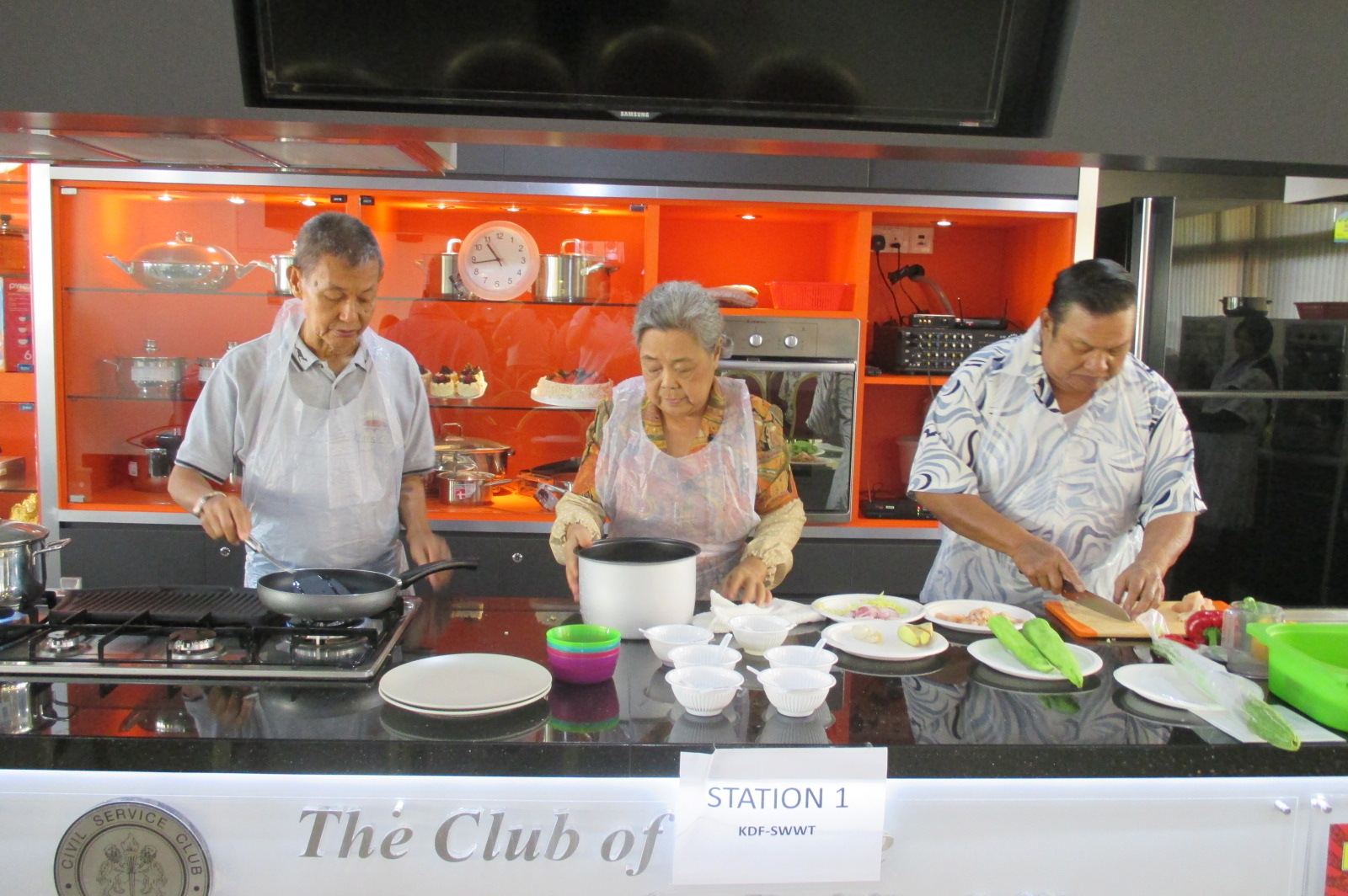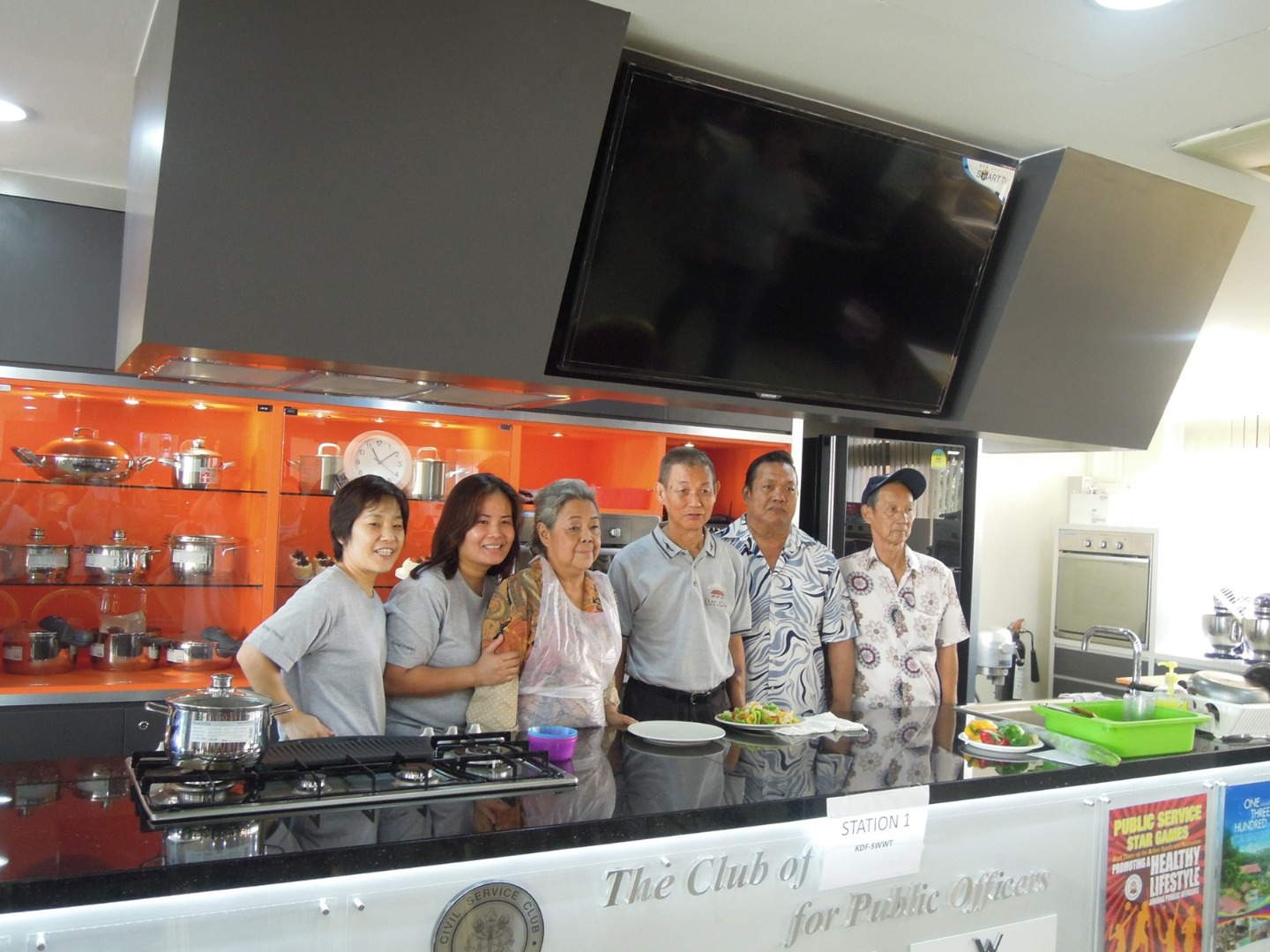 On the morning of 25th May 2014, Renal Friends – KDF's patient support group – held its first Patient Education Seminar of the year. Titled 'Cooking with Protein Sources', the seminar featured two main segments: a cooking demonstration by a professional chef followed by a cooking competition.
Chef Bing Lam was specially invited to demonstrate how to prepare high protein, low sodium dishes, and she also introduced patients to methods of naturally flavouring their food instead of relying on seasonings such as salts and soya sauce.
Dietician, Miss Liow Min Choo complimented the session by introducing the ingredients used and how they relate to the dietary requirements of dialysis patients. Patients who attended the seminar also got to taste the simple yet healthy dishes prepared by Chef Bing Lam.
In the second half of the seminar, our dialysis centres each put forth a team of three to compete against each other in an exciting patient cook-off. Each team was given 45 minutes to prepare their dish, while the rest of the participants were kept engaged with quizzes.
The team from Bishan came out tops with their mouth-watering and beautifully garnished Mee Tai Mak with Chicken dish.