Salt and High Blood Pressure in collaboration with the Singapore Heart Foundation (SHF)
This article is contributed by Prof Tan Huay Cheem, Chairman of Singapore Heart Foundation, and Senior Consultant, Department of Cardiology, National University Heart Centre, Singapore. Visit www.myheart.org.sg for more heart-related health articles.
While the World Health Organization recommends that adults consume less than 5g (just under one teaspoon) of salt a day, nine in ten Singaporeans consume double that amount every day. Excessive consumption of salt can increase the risk of high blood pressure.
High blood pressure, or hypertension, is a serious chronic cardiovascular and cerebrovascular disease that most people are familiar with. According to the National Population Health Survey 2020, the prevalence of hypertension has risen sharply from 24.2% in 2017 to 35.5% in 2020, with more than half of these patients only discovering their condition at the time of this survey. The incidence of hypertension increases with age, with about 10% between age 18 and 29 and 74.9% between age 70 and 74. In general, more males (41%) than females (30.2%) have hypertension.
High blood pressure is a multifactorial disease caused by a combination of genetic and environmental factors. Unhealthy lifestyle habits such as excessive sodium intake, low potassium diet, heavy alcohol consumption, excessive saturated fat intake and smoking can be risk factors for hypertension. Other diseases such as diabetes, obesity, renal failure and obstructive sleep apnoea syndrome can also cause high blood pressure.
Many epidemiological and basic studies have shown that salt intake has a high positive correlation with blood pressure levels. In the elderly, diabetic, obese and patients with renal failure, blood pressure can increase significantly when they consume too much salt. Medically, this group of people is called salt sensitisers. About 50% of hypertensive patients are salt-sensitive. On the other hand, those whose blood pressure do not rise or drop significantly after receiving a salt load are called non-salt sensitisers.
Excessive salt intake among Singaporeans
The main chemical component of edible salt is sodium chloride, of which sodium ions account for 40%. The World Health Organization recommends consuming no more than 2g of sodium (equivalent to 5g or slightly less than a teaspoon of salt) per day. However, the National Nutrition Survey 2018 showed that almost 90% of Singaporeans consume 9g of salt (about 1.5 tsp) per day! The survey in China gave an even more appalling result, with an average daily salt intake of 10g! That is twice the recommended amount, and this has been the situation for the last ten years.
The mechanism by which salt causes high blood pressure is still unclear, but it is generally believed that salt can reduce the proportion of water in the urine and increase the body's fluid capacity, thereby raising blood pressure. Salt-sensitive individuals also exhibit endocrine hormonal imbalances, affecting normal sodium metabolism, increasing sympathetic nerve activity, and aggravating elevated blood pressure.
In the long run, hypertensive salt-sensitive patients will experience a higher increase in blood pressure and greater risks of cardiovascular complications and mortality than salt-insensitive patients, rendering them high-risk hypertensive patients. Currently, the process of accurately judging whether a person is salt-sensitive is quite complicated and requires further research and discussion.
Reduce salt intake, prevent heart attack and stroke
The close relationship between salt and blood pressure highlights salt restriction or salt reduction as an important measure to lower blood pressure. A survey in the United States in 2010 suggested that reducing sodium intake by 350mg per day can reduce blood pressure by 1.25mmHg. The number may seem insignificant, but from a public health perspective, it can reduce 1 million cases of myocardial infarction (heart attack) and stroke every year. This is a significant impact.
A recent trial of 20,000 people in China has also found that consuming healthy salt substitutes (reducing a quarter of the sodium content in salt and replacing it with potassium) can reduce stroke by 14% and mortality by 12%.
Joint effort to reduce salt intake
With this knowledge in mind, it is important to improve eating habits, especially for patients with hypertension. The reduction of salt intake requires efforts in various aspects:
1. Changing eating habits
Singaporeans mostly eat out, and this habit has been prevailing for a long time. Many common hawker foods are high in sodium including fishball noodles soup (2,913mg), ban mian (2,196mg), wanton noodles, dry (1,454mg), fried kway teow (1,459mg), roasted chicken rice (1,112mg), etc, thus making it difficult to choose low-salt foods. One solution would be to avoid adding any flavouring agents such as soy sauce and monosodium glutamate (MSG), and not consume the soup that comes with the food.
Choose plain rice instead of flavoured rice and use spices or herbs such as green onions instead of salt in cooking.
Avoid processed, canned and preserved foods.
Read food labels and select products with lower sodium content.
2. Government policy
It is recommended that the government embark on a nationwide educational campaign involving various parties like the media, schools and workplaces. At the same time, regulate food manufacturers and salt traders, urging them to reduce the sodium content in food under the premise of scientific facts and practicality. Some countries are even exploring implementing salt taxes to minimise salt consumption.
A low-salt diet is good for your health and environmentally friendly. It does not harm the liver and kidneys and does not incur any cost. So why not do it? Let's take action today. Reduce our salt intake by half, maintain good blood pressure, and lead a healthy lifestyle every day!
Learn more about heart-related health here: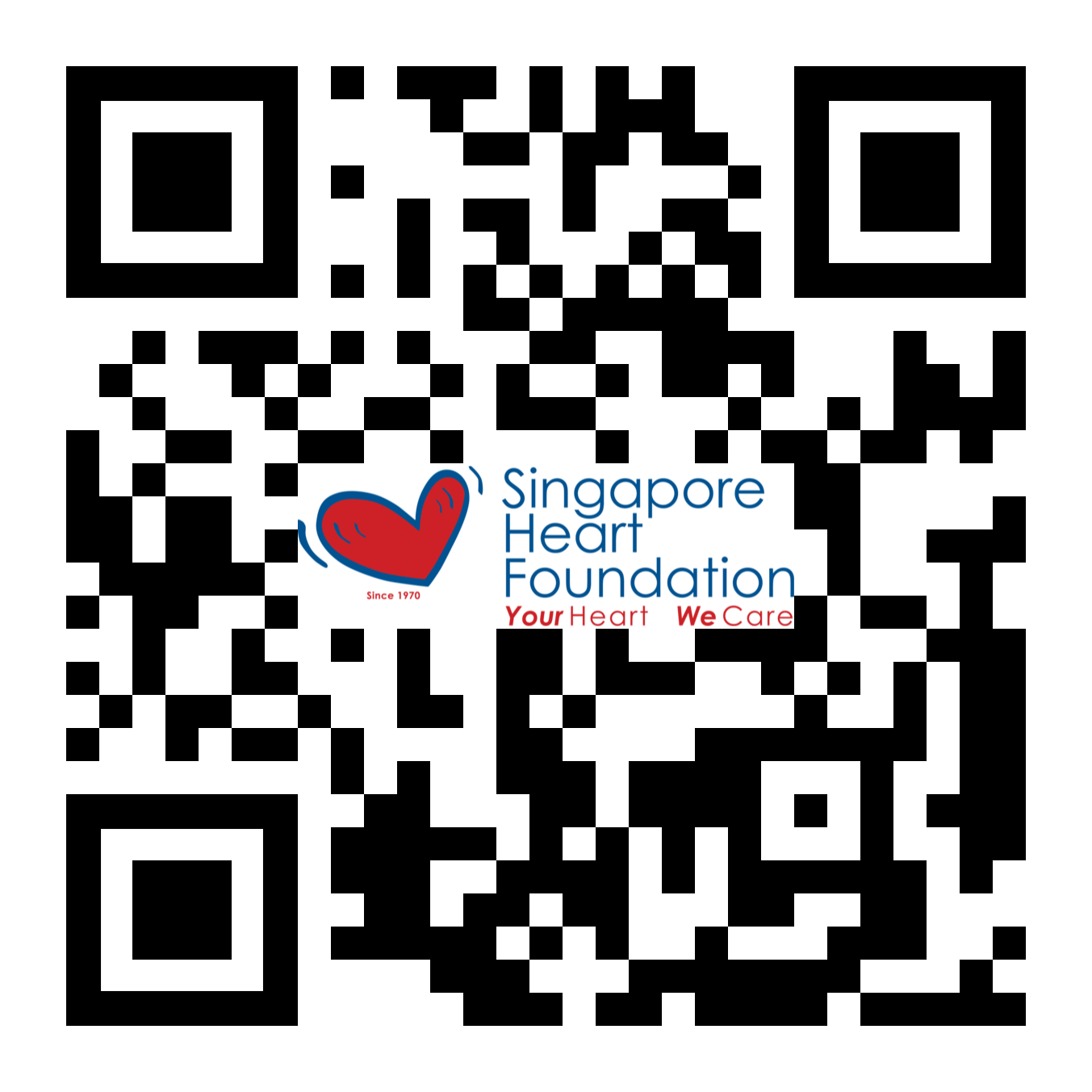 Original article can be found here.