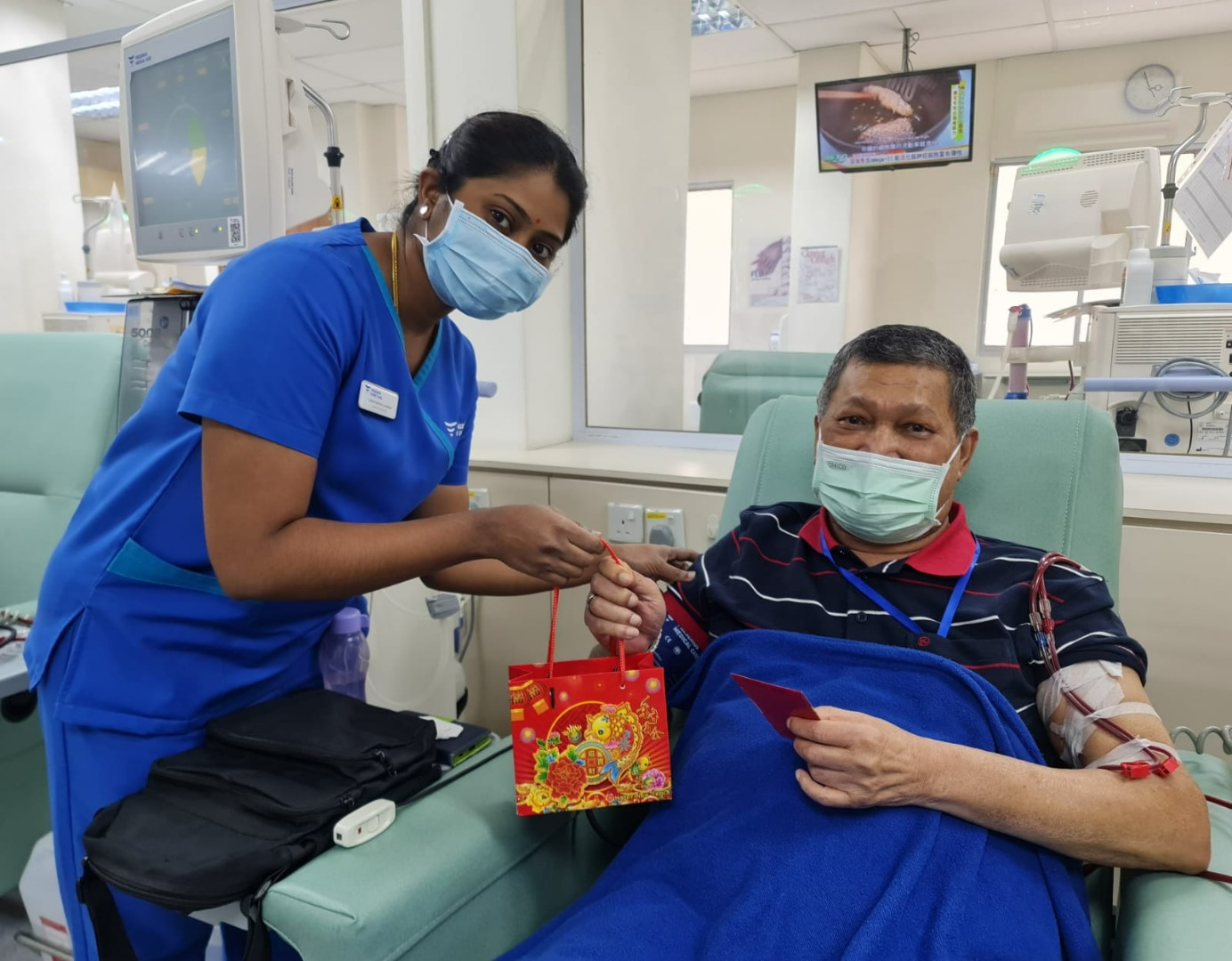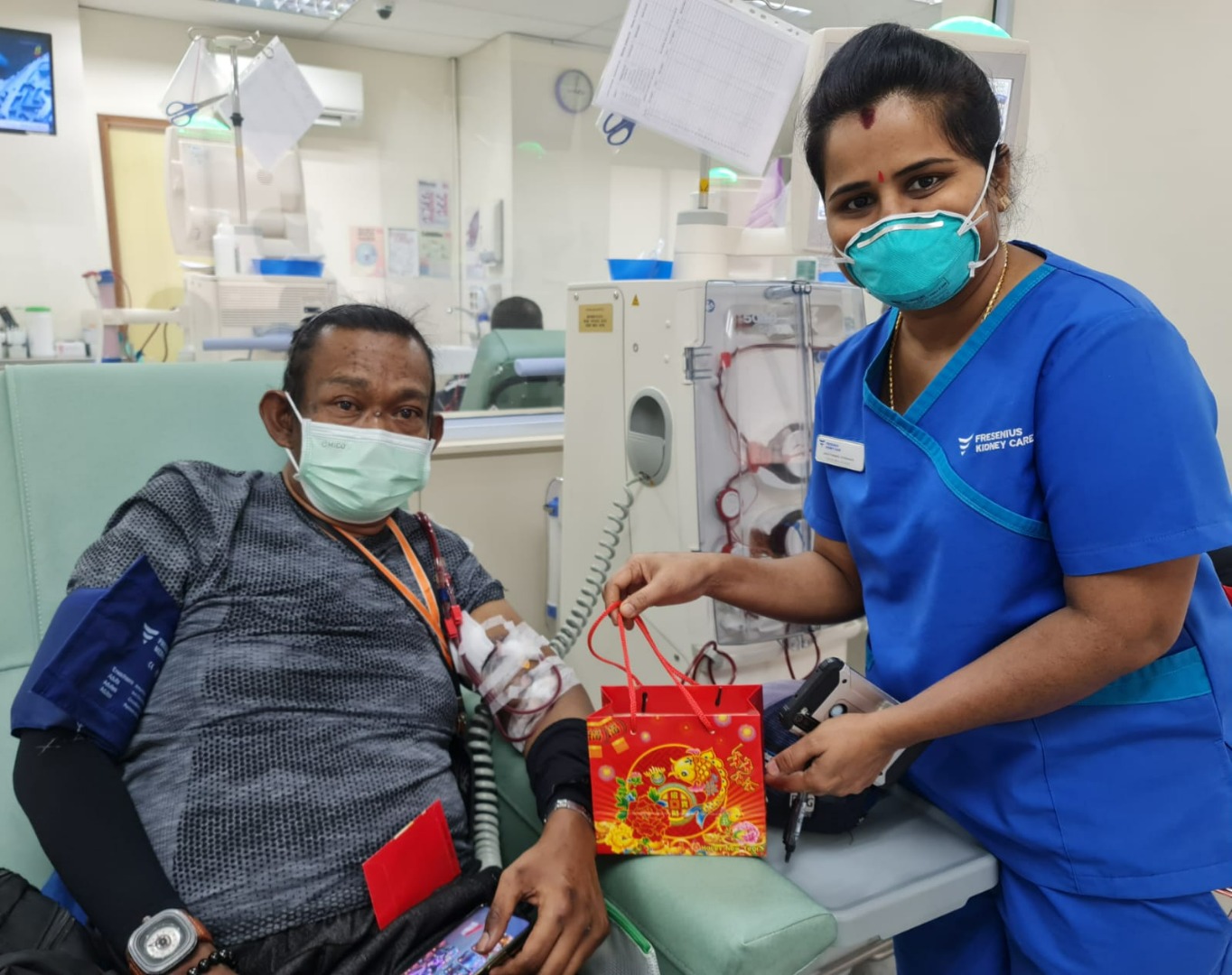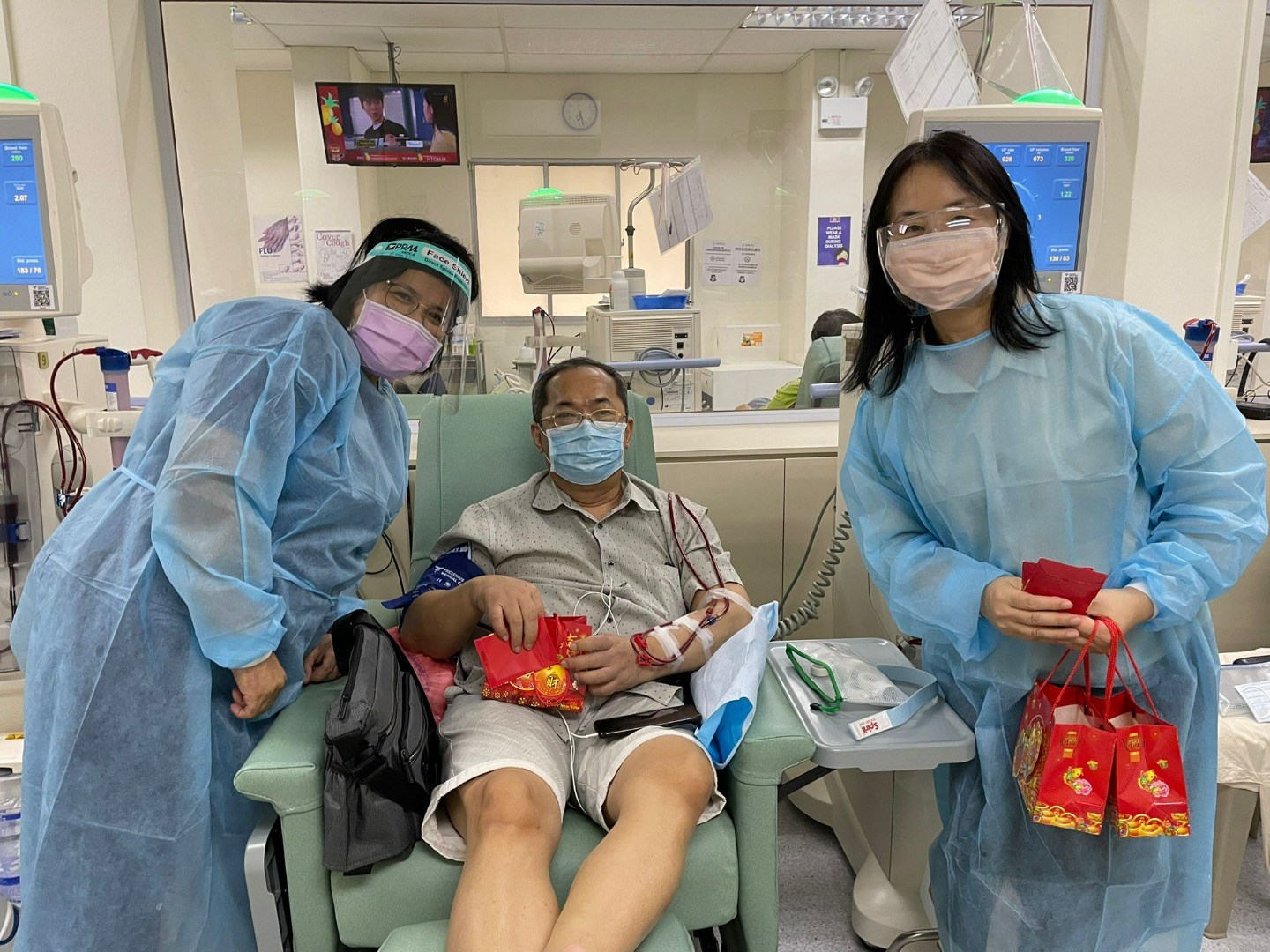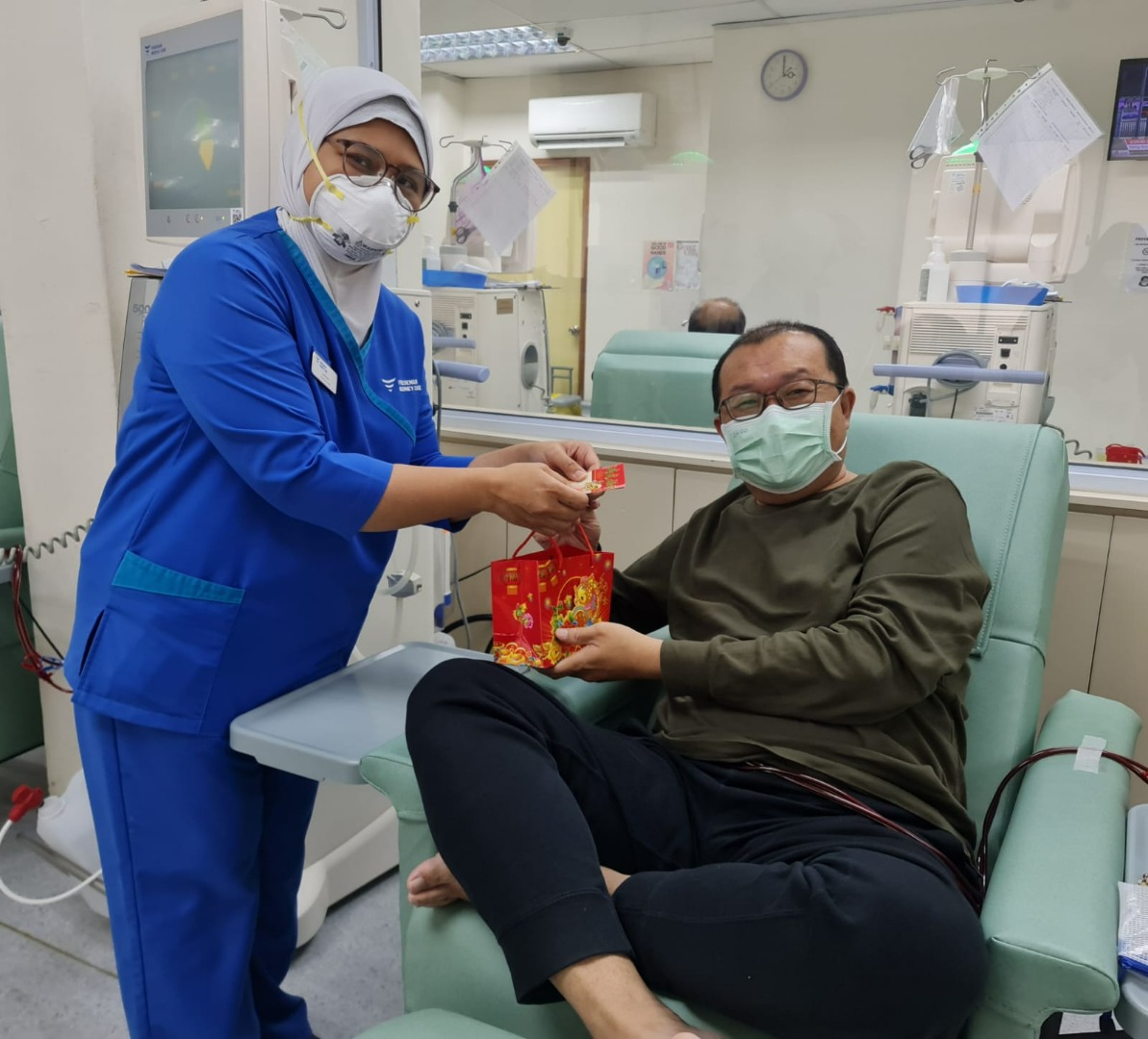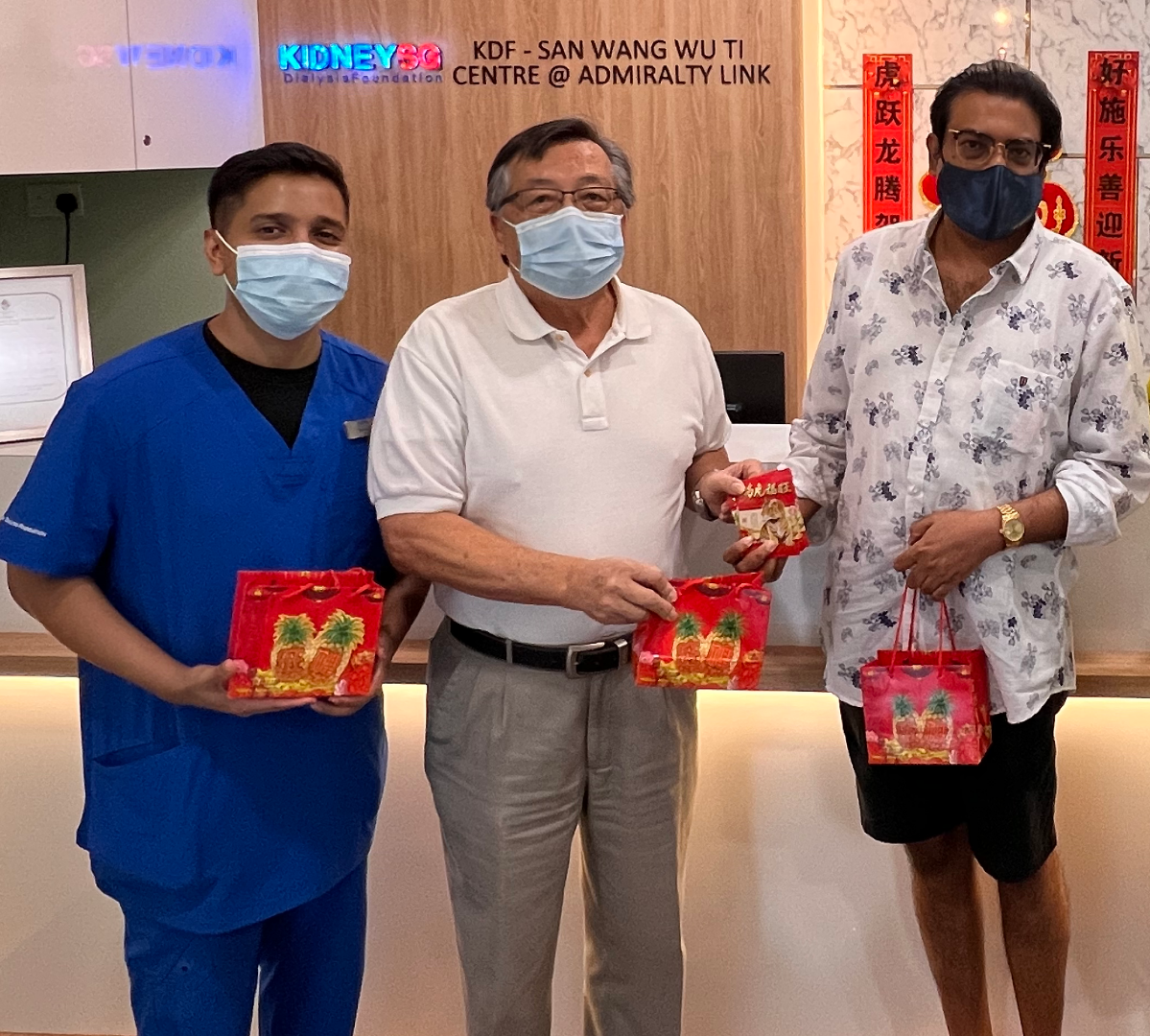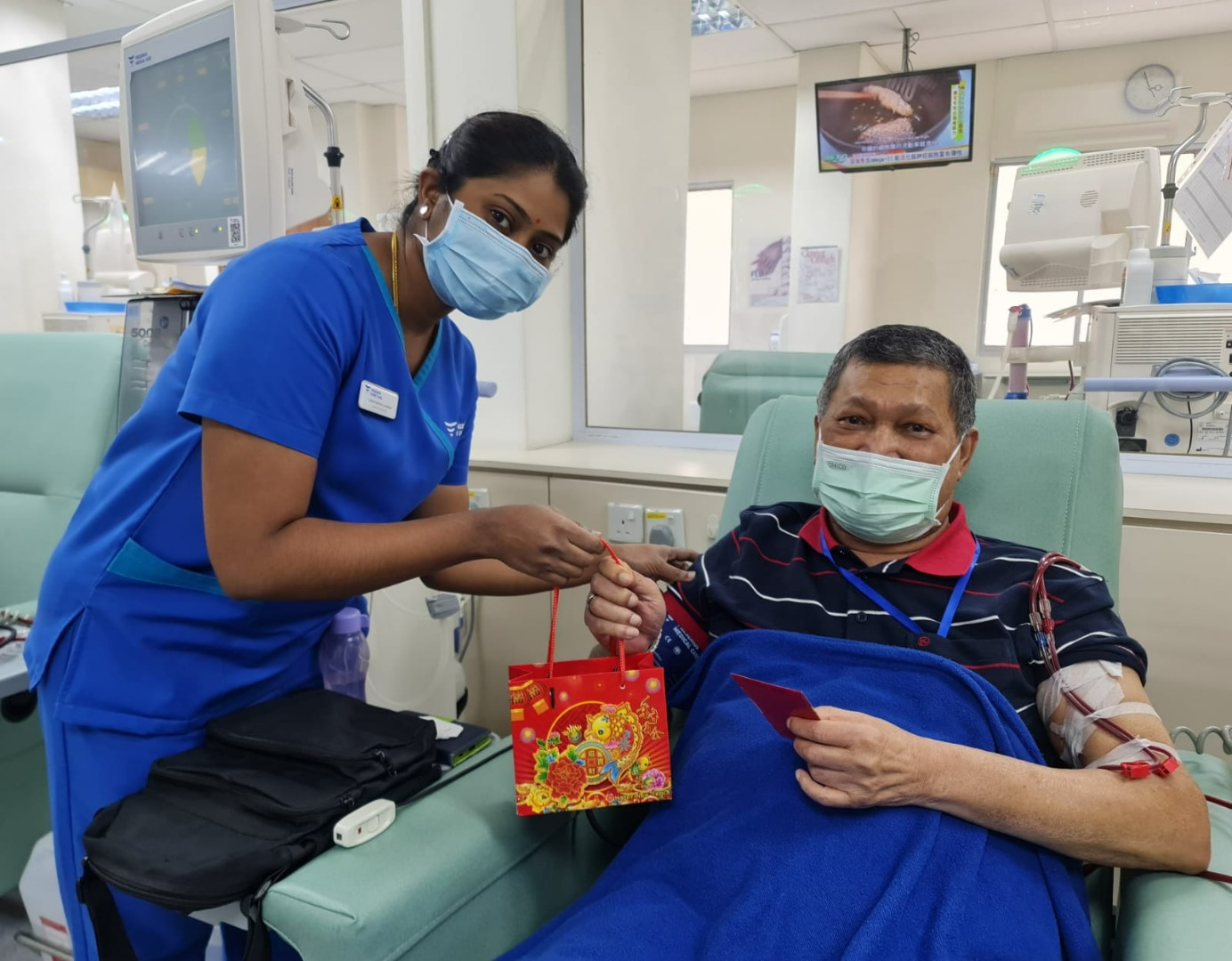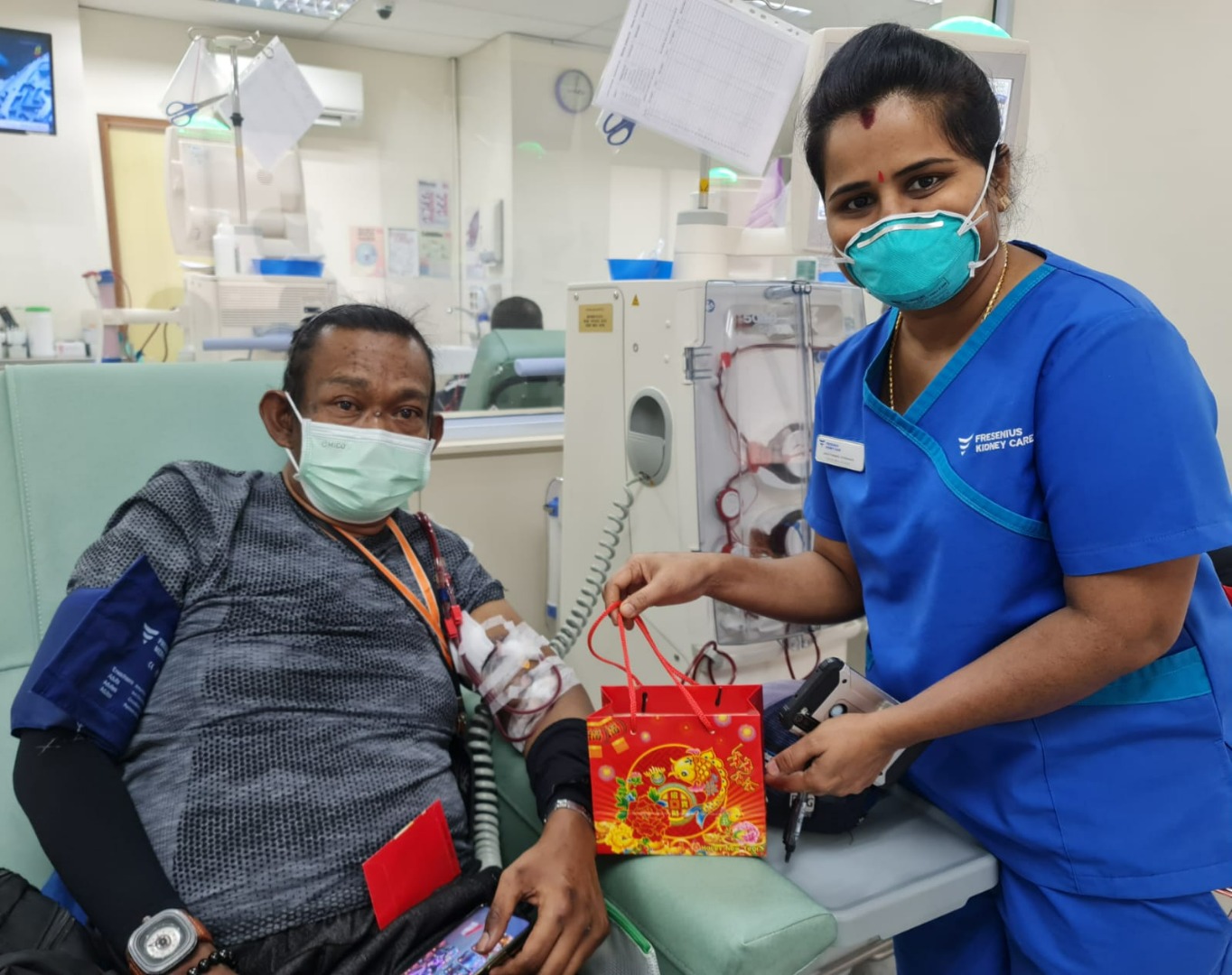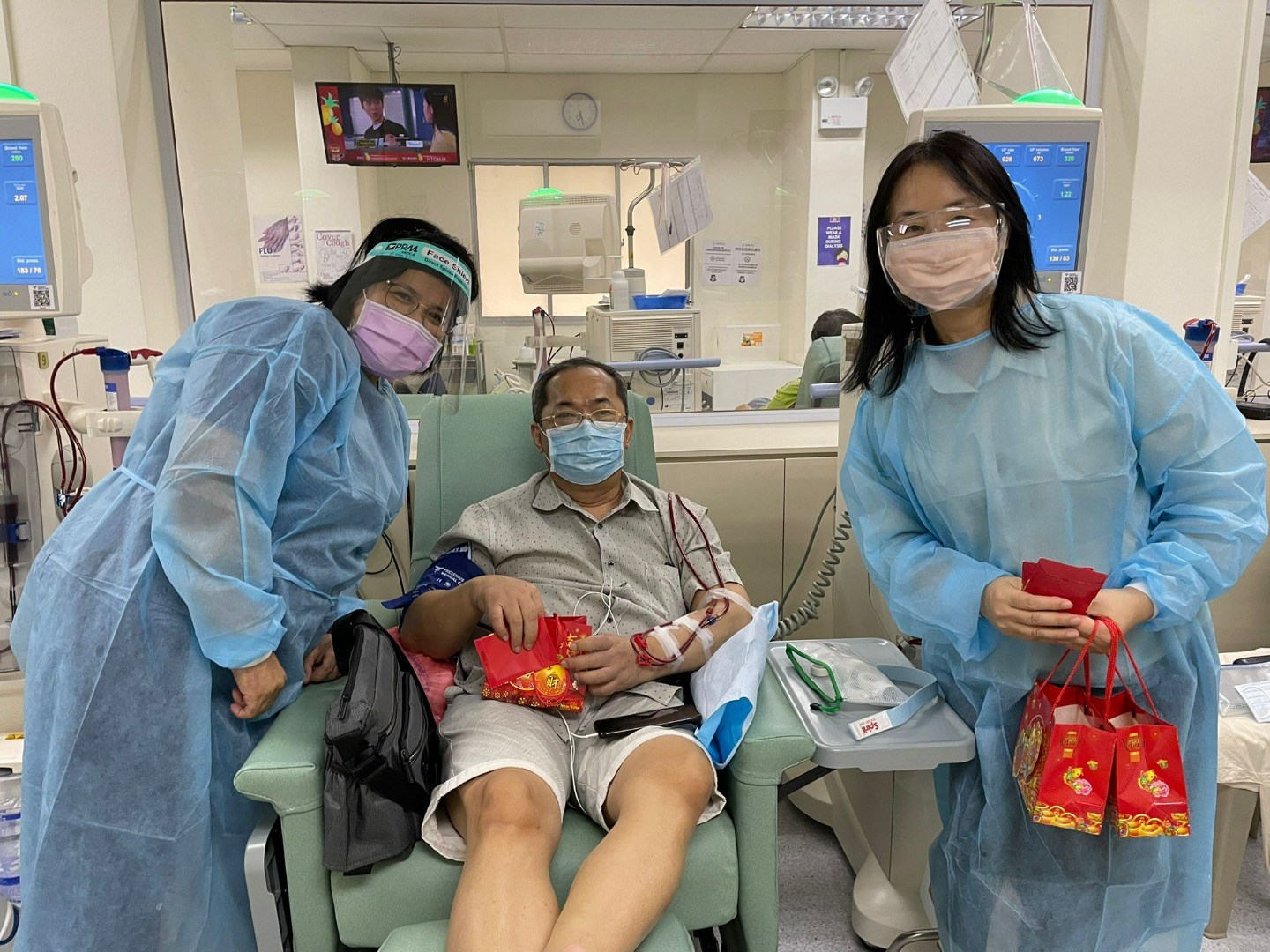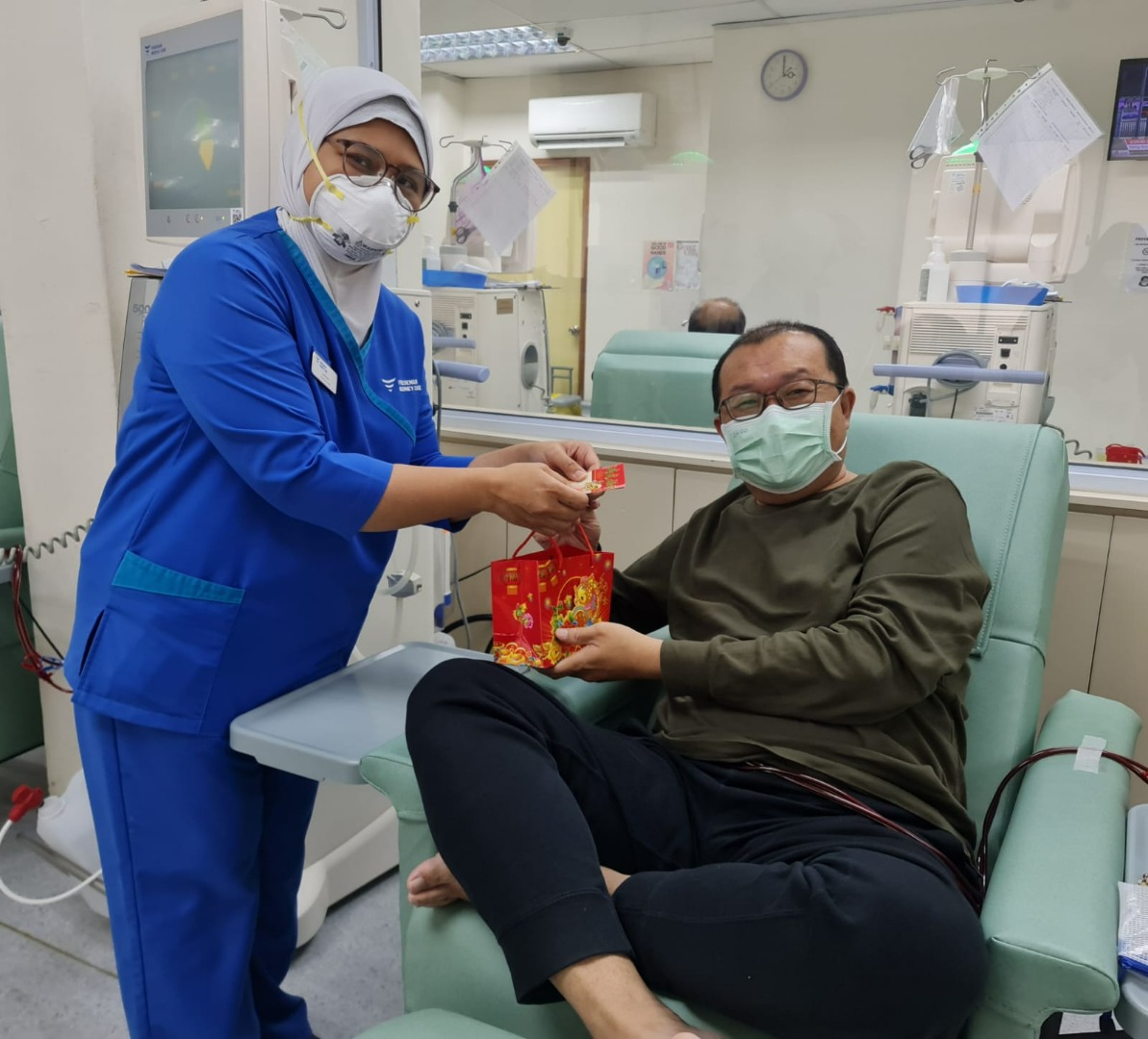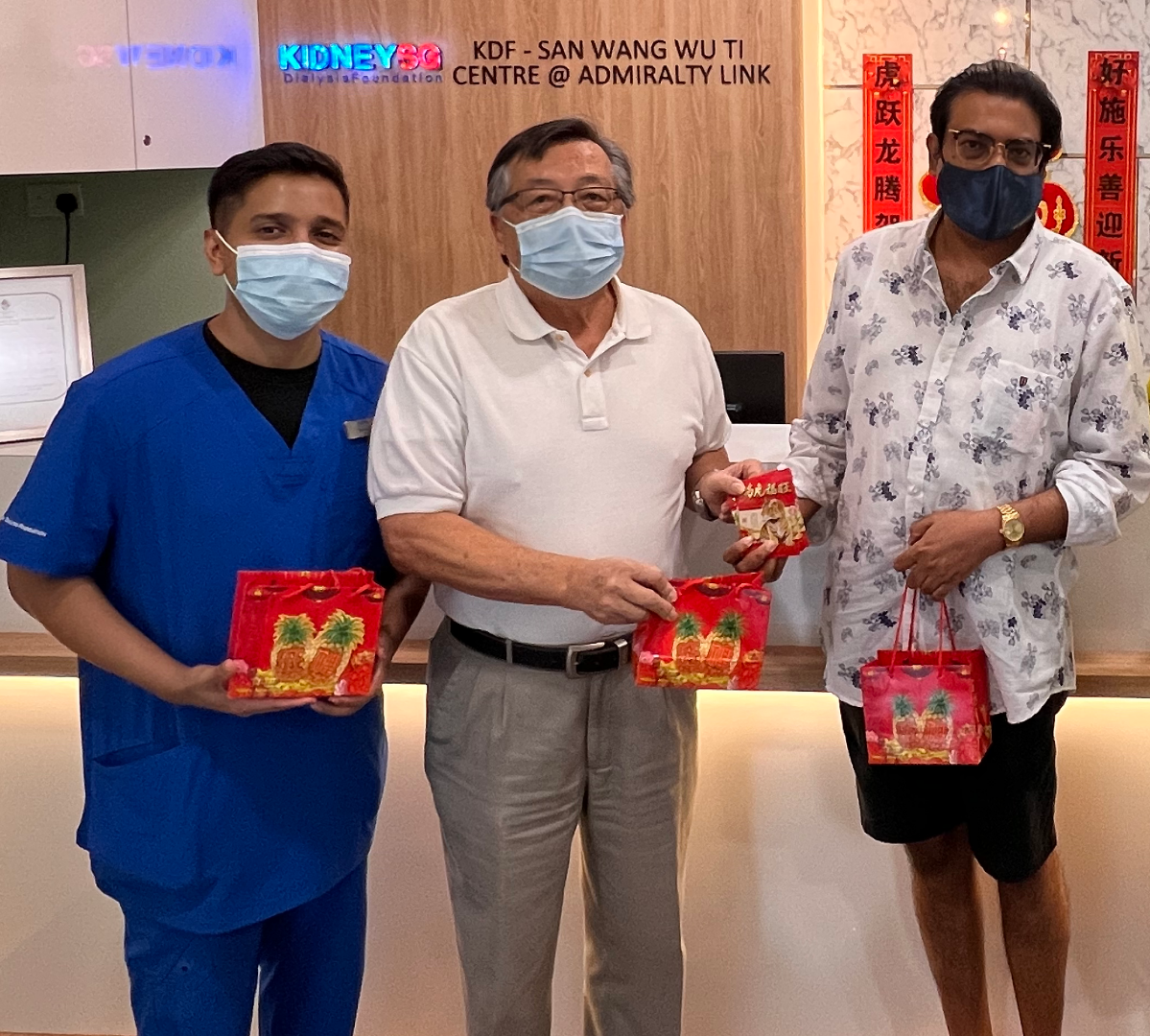 Spreading Joy this Festive Season
by Karis Yuen
Joy that is shared is a joy made doubled. This Chinese New Year, as we celebrate the holiday season, we should spread this festive cheer with others less privileged than us.
In February this year, our donors and supporters donated mandarin oranges and red packets to our end-stage kidney patients. Due to visitation restrictions at the dialysis centre, our donors could not visit the patients personally. Instead, the goodie bags were distributed to our patients by our dedicated nurses. Everyone enjoyed the goodie bags prepared, photos were taken to commemorate the event and they had a wonderful time.
We would like to specifically thank TKS N Siva Pte Ltd and the KDF Chinese Community Committee for their generous donations of decorative bags, red packets, and mandarin oranges and for bringing joy to our patients this festive season!
"Once again, we are happy to be able to play a role in bringing the Chinese New Year cheer to KDF's underprivileged patients. To be able to bring them a little happiness by bringing them gifts spurs us on to help the needy in society."

Dato Sri Siva

Group Chairman

TKS N Siva Pte Ltd